In a world filled with stress and unwanted tension, finding ways to unwind and restore balance is essential. Welcome a more peaceful state of mind with stress-relieving subscription boxes – these curated treasures are designed to help you let go of worries and embrace mindfulness. Discover a range of soothing products and practices that will melt away stress and bring a sense of calm to your daily life. It's time to reclaim your inner peace and bid farewell to stress, once and for all.
Show More (3 items)
These subscription boxes deliver a collection of tranquility right to your doorstep, sparing you the hassle of stressful shopping. Filled with an array of relaxation essentials, from soothing products to mood-lifting activities, they offer a lifeline in your quest to conquer stress. Take a well-deserved break from the pressures of everyday life and discover the best stress-relieving subscription boxes, specially curated to help you unwind and find solace in moments of calm.
The Best Subscription Boxes For Relieving Stress!
Image from: our review
Why We Love It: For finding serenity within yourself, there is a subscription box that'll help you connect with your inner self. Serenity Now is a seasonal subscription designed for giving relaxation and peace to tired minds, bodies, and souls. Boxes include 6-10 items that'll shake and scare the stress away, like self-care products, motivational books, essential oils, mood-boosting activity, and more soothing products you'll love from the get-go! Everything in the box is sure to tame anxiety and stress, leaving you only with a calm mind. It's absolutely the little pick-me-up box to make you feel good inside out.
---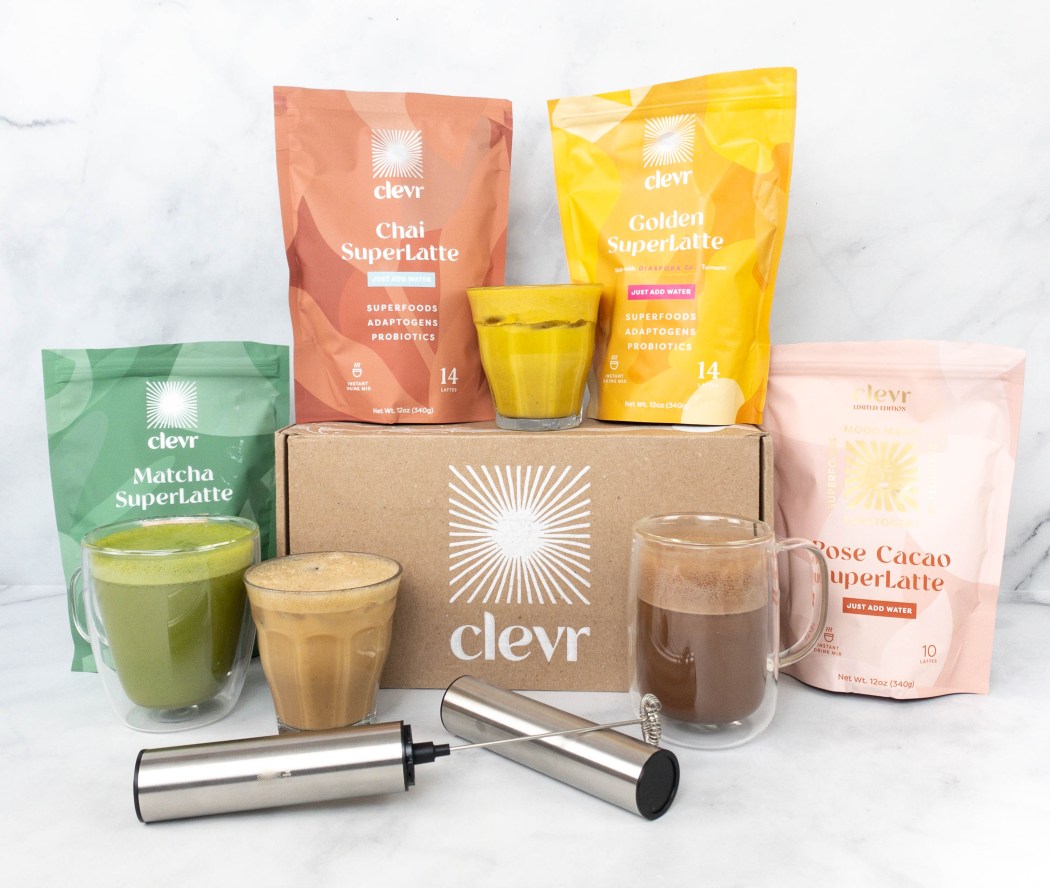 Image from: our review
Why We Love It: Calming one's mind with a good cup of joe is possible with Clevr Blends. This subscription brings your favorite coffee shop latte directly to your door, so you don't have to. They offer not the ordinary coffee but the ones infused with medicinal mushrooms, powerful adaptogens, and probiotics with no refined sugar, providing you with a 100% vegan, plant-powered quality drink loaded with benefits. Choose which two flavors you want to add into your morning, mid-day, or afternoon ritual (Chai, Matcha, Golden, or Coffee Superlatte), and receive them on autopilot, so you'll never have to run out of creamy and delicious latte to enjoy and sip when you needed to!
---
Image from: our review
Why We Love It: Nurturing wellness – that's what Loti Wellness' mission is. This subscription is all about giving self-care to anyone through the monthly curation of boxes packed with wellness products. This wellness box uses research from psychology and psychotherapy to help you enhance your general well-being and alleviate stress and anxiety. Each month, you'll receive a box containing 5-8 quality wellness and lifestyle products with a retail value of over $90. Such items include 100% natural, cruelty-free and sustainable products like bath and body, candles, skincare, aromatherapy, and more. Through this box, you can create your own "me-time" and build self-confidence as well!
Deals:
Get 50% off on your first box when you sign up for a 6+ month subscription! Use coupon code WELCOME50.
Get 10% off on your first monthly subscription box! Use coupon code LOTIBOX.
---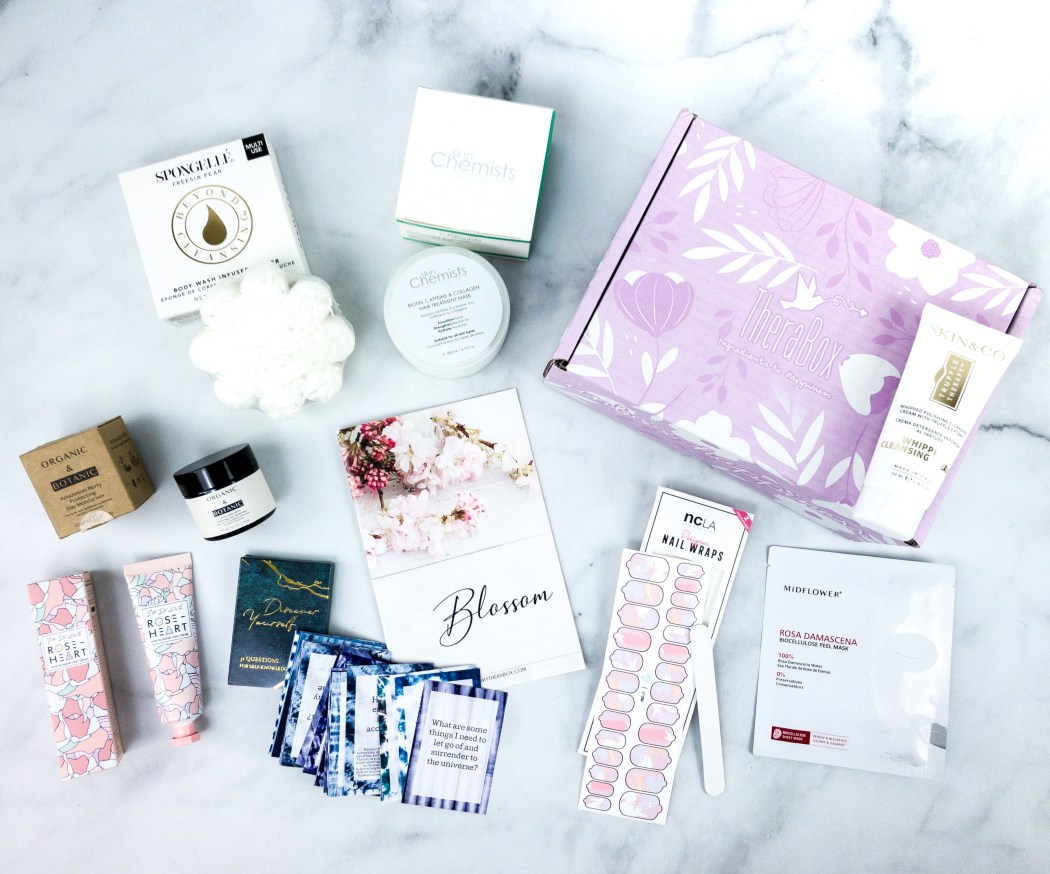 Image from: our review
Why We Love It: Self-care equals self-love, that is what TheraBox believes in, and we do too! This subscription is curated to give you all the self-care you deserve every single time. Each box includes a happiness-boosting activity, along with 6-8 wellness products like aromatherapy, clean beauty/skincare, and other unique lifestyle items sourced from vendors that produce natural, organic, and feel-good products. Every item in the box will provide relaxation, inspiration, and tranquility to your mind, body, and spirit, whatever season comes in. Keep your happy neurons flaring and make yourself feel cared for and loved with boxes that are differently themed each month.
Deal: Get 50% off your first box when you sign up for a 3-month subscription! Use coupon code HELLO50.
---
Image from: our review
Why We Love It: Merkaela is no exception when giving the best stress relief to everyone. It creates sustainable and chemical-free products that nourish not only your body but also your mind and soul, helping you kick stress on the curb. They appeal to all of your senses by providing all-natural self-care and wellness products that are handcrafted in small batches using ingredients that you can pronounce. Each month, you'll receive a box filled with a careful selection of meditation essentials that are safe and are absolutely cruelty-free. There are 5 quarterly subscriptions to choose from: Deluxe Wellness Box (5-8 products); Handmade Soap Box (3 organic soaps); Herbal Body Butter/Oil (1 handcrafted body oil or butter): Smudge Stick Box (3 sacred smudge sticks); and Essential Wellness Box (3-5 wellness products). Choose the best box you think you need and please yourself with all the goodness it brings.
Deal: Get 22% off all subscription plans! Use coupon code NEWMOON .
---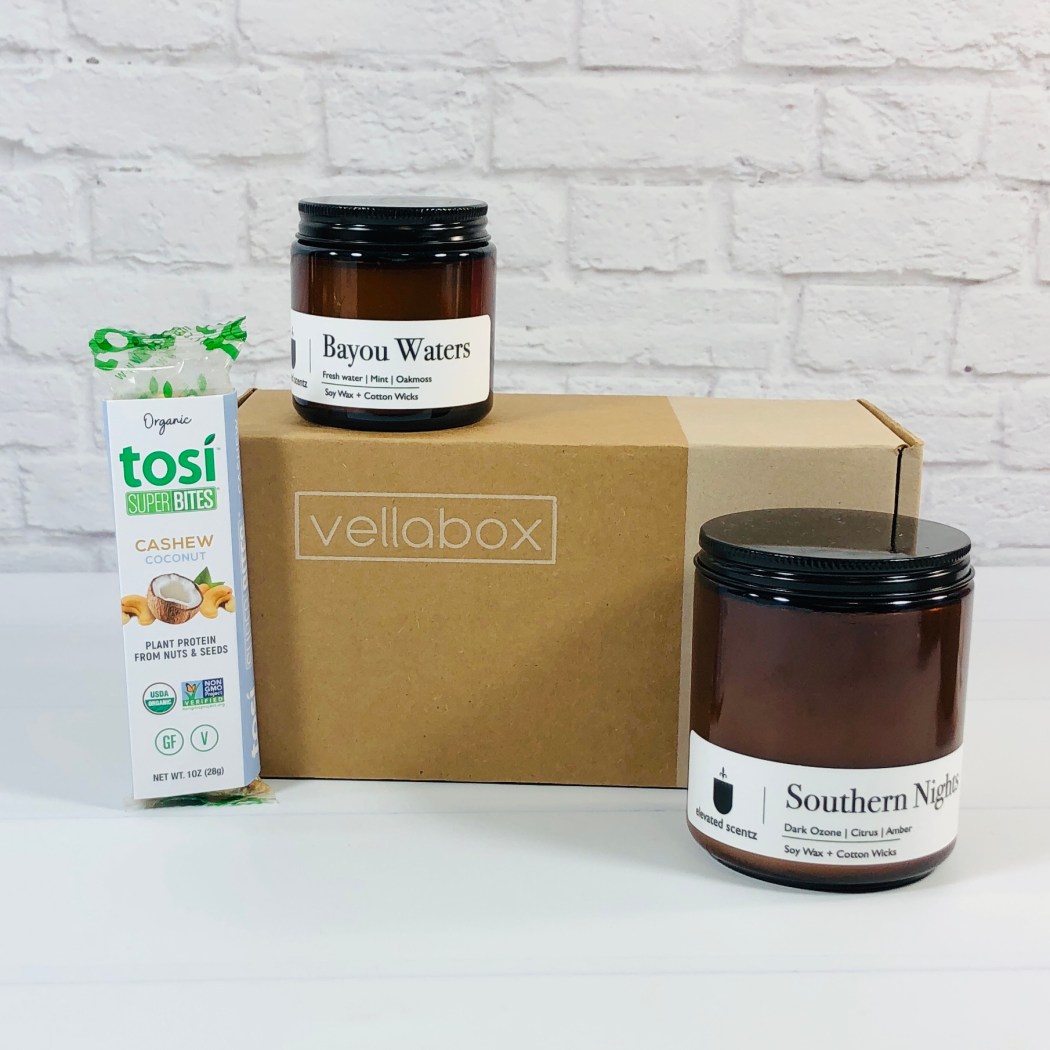 Image from: our review
Why We Love It: Candles are a simple way to make you feel better in whatever circumstance, and Vellabox sends just the perfect aromatic candles that'll surely warm up any space and help you relax. These artisan candles are made from natural ingredients with seasonally inspired scents, perfectly curated for one's sense of smell. When burned, each gives a long-lasting aroma that helps set the mood of your home – no parabens, artificial dyes, and animal-by products. Choose whether you like The Lucerna Box (one 4 oz. candle), The Ignis Box (one 8 oz. candle), or The Vivere Box (one 8 oz. and one 4 oz. candle), and receive a surprise gift as well! So strike a match and let that scent linger in your home to help you feel warm and calm.
Deal: Get 50% off your first box! Use coupon code HELLOSUB50.
---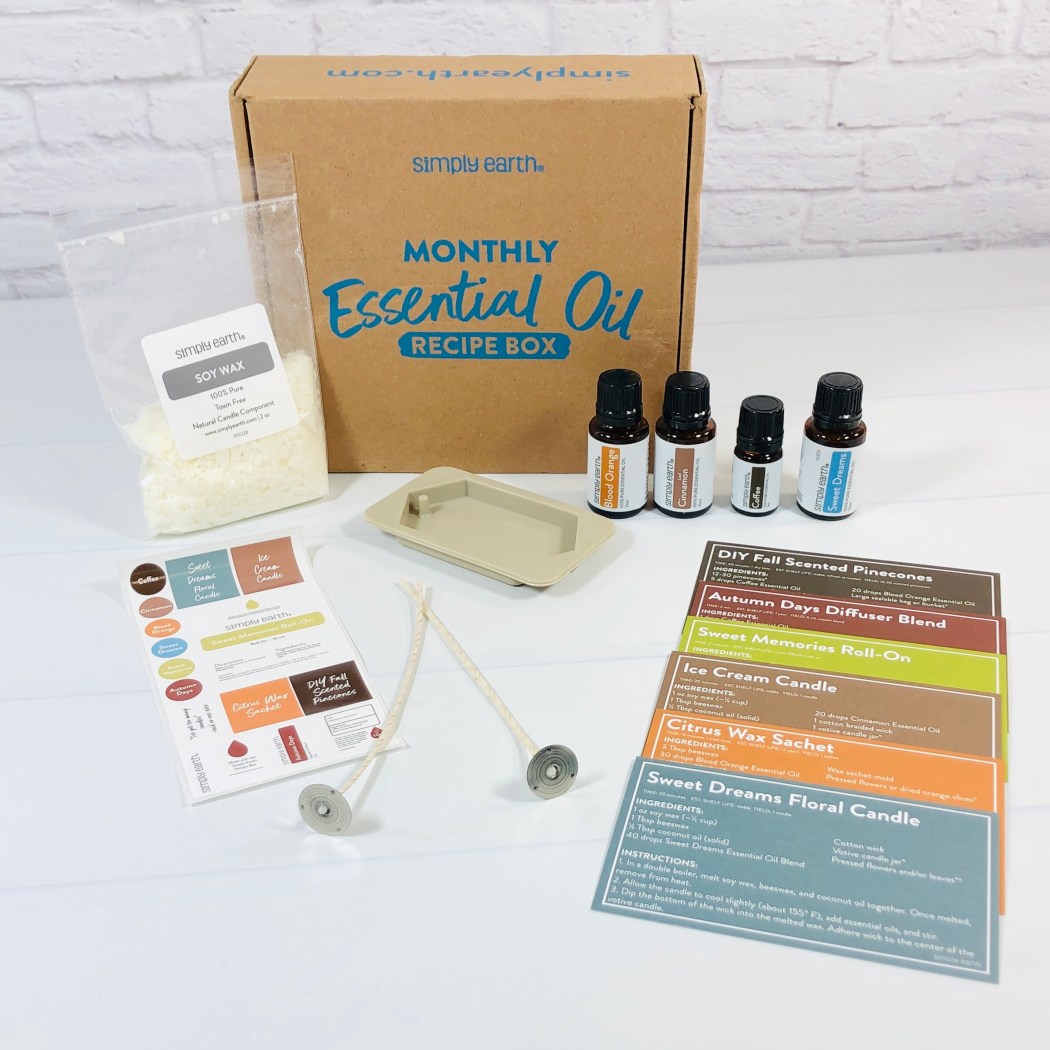 Image from: our review
Why We Love It: With Simply Earth, you can freely create your own recipe every month! We're not talking about food recipes here; instead, we're talking about essential oil recipes! This subscription will help you de-stress and make your home toxin-free with the use of their pure essential oils sourced from the best family-owned farms around the world – no added fragrance or fillers, ever! Each box includes 4 full-sized 100% pure therapeutic grade essential oils along with 6 new and fun recipes that are tested and loved by a team of aromatherapists, plus all the extra stuff needed to make them. They also donate 13% of their profits to organizations fighting to end human trafficking.
Deal: Receive a FREE Big Bonus Box with your first box. Deal applies automatically, just visit and subscribe. Plus, get a $45 gift card you can use for your next box or future purchases!
---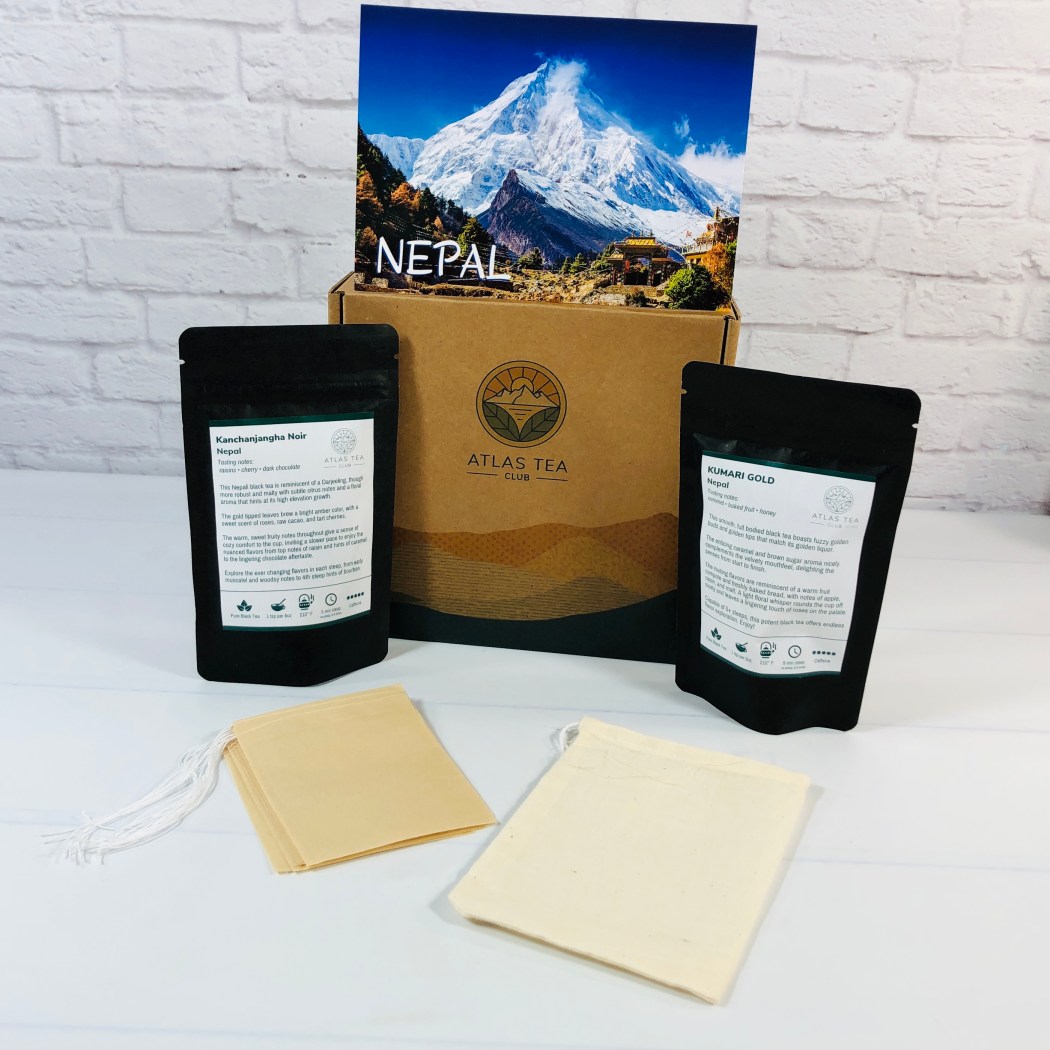 Image from: our review
Why We Love It: Atlas Tea Club will take you on an exciting journey towards the world of tea to help you relax and de-stress! Not only will you be tasting new tea flavors each month, but you'll also learn about cultures and the communities of the world. Each box is a curation of the world's best single-origin tea, and it includes 2 new tea flavors you can't find anywhere else, accompanied by tasting notes, a postcard, and steeping tips. Every cup of tea that you'll sip transports you to a new country and experience a culture that's different than your own. It's the kind of tea-raphy you need to relieve stress! With this tea club, you can finally say that it's your cup of tea, 100%!
Deal: Get 50% off your first subscription purchase! Use coupon code HELLOSUBSCRIPTION50.
---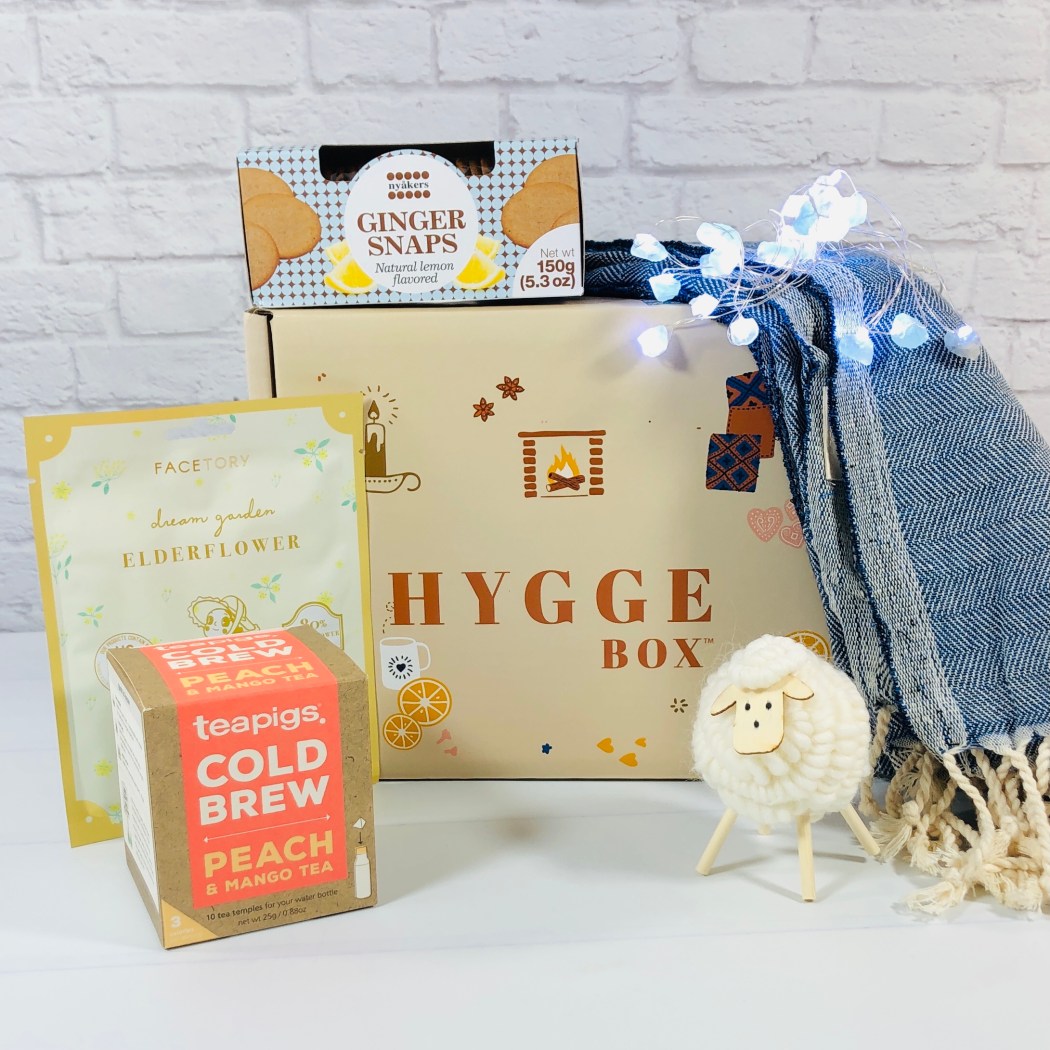 Image from: our review
Why We Love It: Hygge Box is a monthly subscription box for anyone who wants to have a relaxed home and life. They'll deliver just what you need to breathe loosely and exhale all the negative vibes away. Each box is filled to the brim with products that are all about comfort and relaxation. You can choose from two box options they offer – Deluxe Hygge Box (5-7 products) or Standard Hygge Box (4-5 products). These boxes come with hand-selected items from across the globe like candles, hot drinks, snacks, home décor, and more cozy items that'll guarantee happy moments. It's the support you need to achieve a stress-free lifestyle!
---
And that's our list of the best stress relieving subscription boxes for 2023!