Ah, the tricky tween stage! Too old for toys but not quite ready for the more mature stuff. It can be tough to keep up with what's trending and what they're into. But worry not, parents! There's a solution that'll make your life easier and your tween's day brighter – subscription boxes. Tweens love surprises, and what could be better than a monthly box full of goodies tailored to their interests? Whether they're into fashion, gaming, books, or arts and crafts, there's a tween subscription box out there that'll make them squeal with delight. No more guessing games – let the experts curate the perfect surprises for your tween!
Show More (10 items)
From fashion-forward accessories to engaging activities and books, these tween subscription boxes offer the perfect mix of fun and entertainment. Whether it's for a birthday, a reward for good grades, or just to show them how much you care, these boxes are guaranteed to lift their spirits and bring them endless joy.
Whether you have a tween boy or girl, our list of the best subscription boxes for tweens got you covered. Our list includes gender-neutral options as well as boxes specifically designed with tween girls in mind. These subscriptions are filled with exciting and trendy items that your tween is sure to enjoy and can even help them discover new interests! And if you're searching for a subscription box that caters specifically to tween boys, check out our list of the best subscription boxes for preteen boys.
The Best Tweens Subscription Boxes!
All the best subscription boxes for tweens aged 9-12 years old!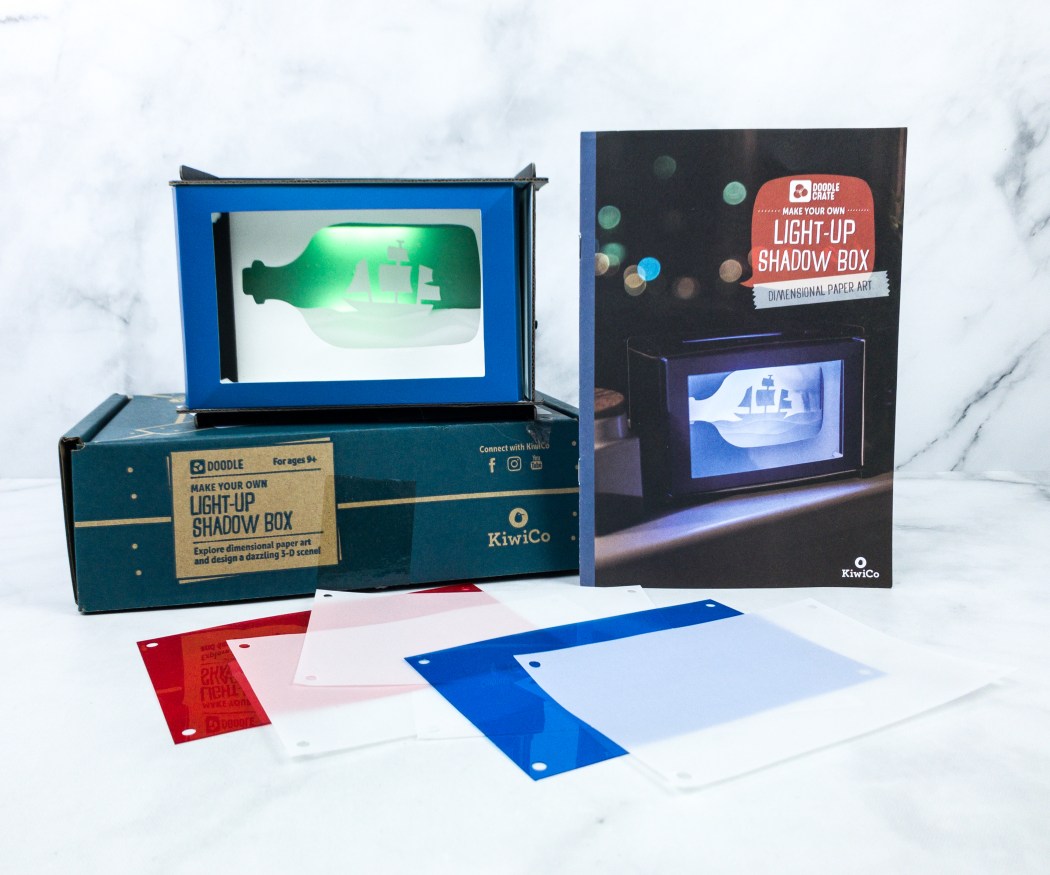 Image from: our review
Why We Love It: Surprise your tweens with a fun activity where they can showcase their skills. Doodle Crate by KiwiCo is a monthly subscription that offers various hands-on activities and DIY projects for tweens! They devote countless hours to creating and testing each crate to encourage young makers to master new skills and develop creative confidence via arts and crafts projects. Each box includes all the quality materials you need like washi tapes, yarns, craft papers, paints, and more! There's also a detailed instruction sheet with design inspiration that's easy to follow.
Deal: Save 30% on your first month! Use this link to get the deal.
---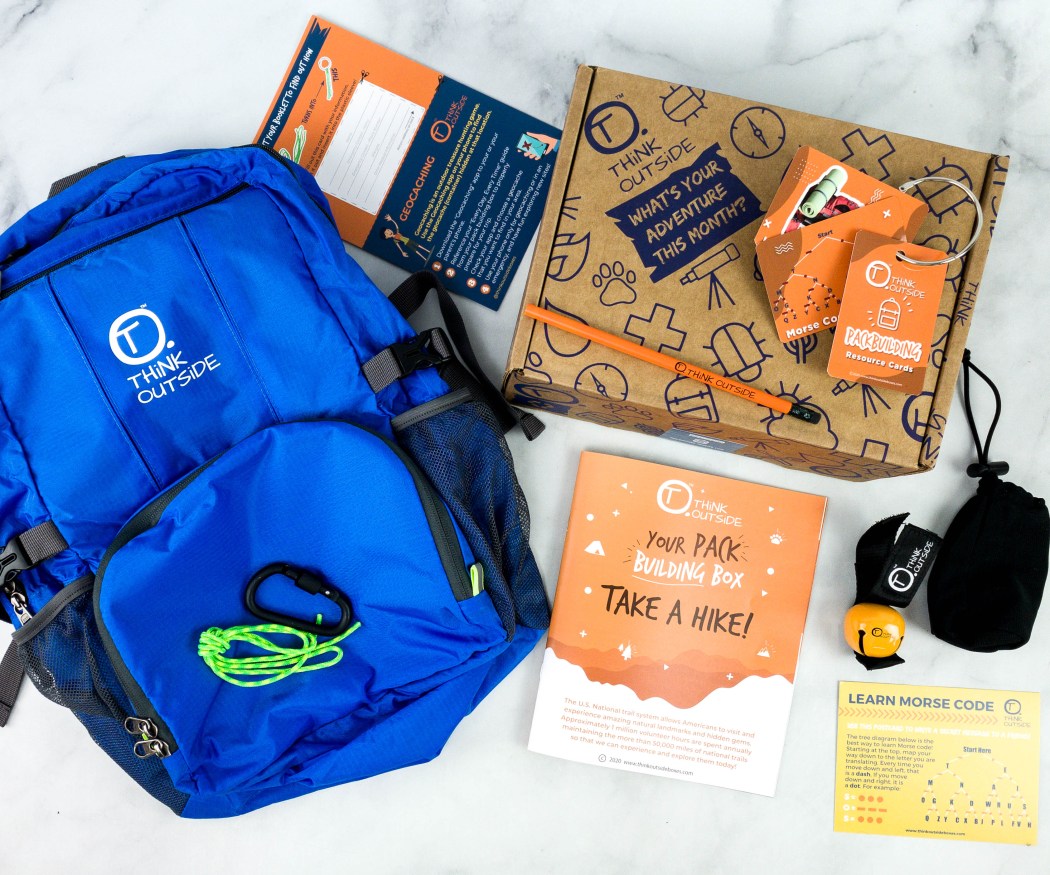 Image from: our review
Why We Love It: Tweens do have a knack for exploring, and THiNK OUTSiDE BOXES is one great subscription to give them. It helps them explore the great outdoors and sharpen their survival instincts. Over the course of one year, they can build their own survival pack. Each month includes 3-5 quality outdoor gears, water-resistant resource cards, a 24+ page educational booklet, hands-on activities, and challenges to do as a family. Some activities may require parental guidance and participation, making it a fun bonding time for the whole family! Subscription starts with an initiation box followed by 12 different monthly themes such as stargazing, shelter building, navigations, and more! With this subscription, you can give preteens that feeling of accomplishment and independence while learning basic outdoor skills, building character, and instilling respect for nature.
Deal: Get $10 off on any subscription order! Use coupon code HELLO10.
---
Image from: our review
Why We Love It: Tweens do have a specific taste when it comes to the clothes they wear, and socks are no exception. Say It With A Sock Kids is an ideal subscription for tweens who like pairing unique socks with their favorite footwear. Every month, they provide comfy brand-name socks made from the highest quality combed cotton. There's a style quiz to help personalize the subscription, and the recipient will also get a note along with their new warm fuzzies! Get graphic socks or patterned ones with reinforced heels and toes in each box. If you want an extra pair or get both sock styles, you can add $5 a month.
Deal: Get your first month for $11.99! Use coupon code WELCOMETOTHECLUB.
---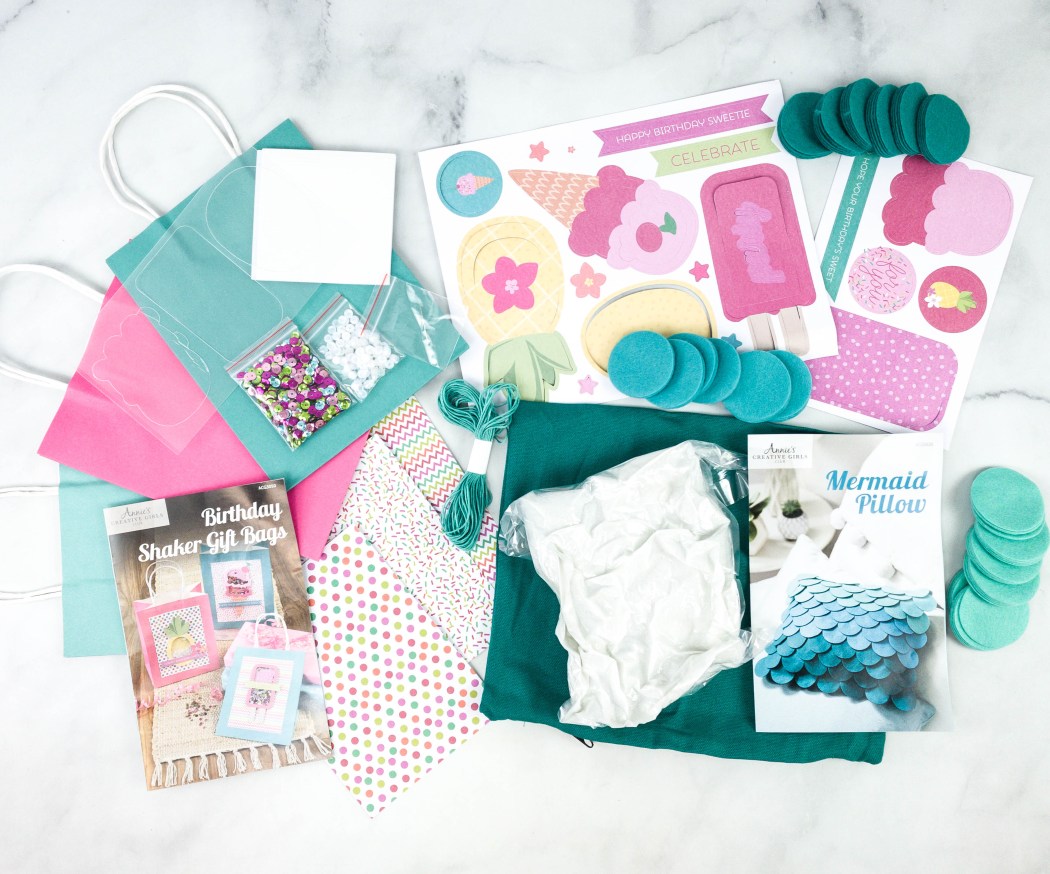 Image from: our review
Why We Love It: Annie's Creative Girls Club is a monthly subscription of DIY craft by Annie's, designed to encourage girls ages 7-12 to get creative and spend their free time with fun projects to make! Receive not just one but two kits per month to inspire, entertain, and enlighten young girls. Inside, you'll find all the materials needed, plus photographed step-by-step, easy-to-follow instructions. Tweens will be introduced to different techniques that they can use again and again. Each project features different skills like painting, beading, stitching, paper crafting, and much more!
Deal: Get 50% off your first month! Use coupon code SHARE50 and Use this link to subscribe.
---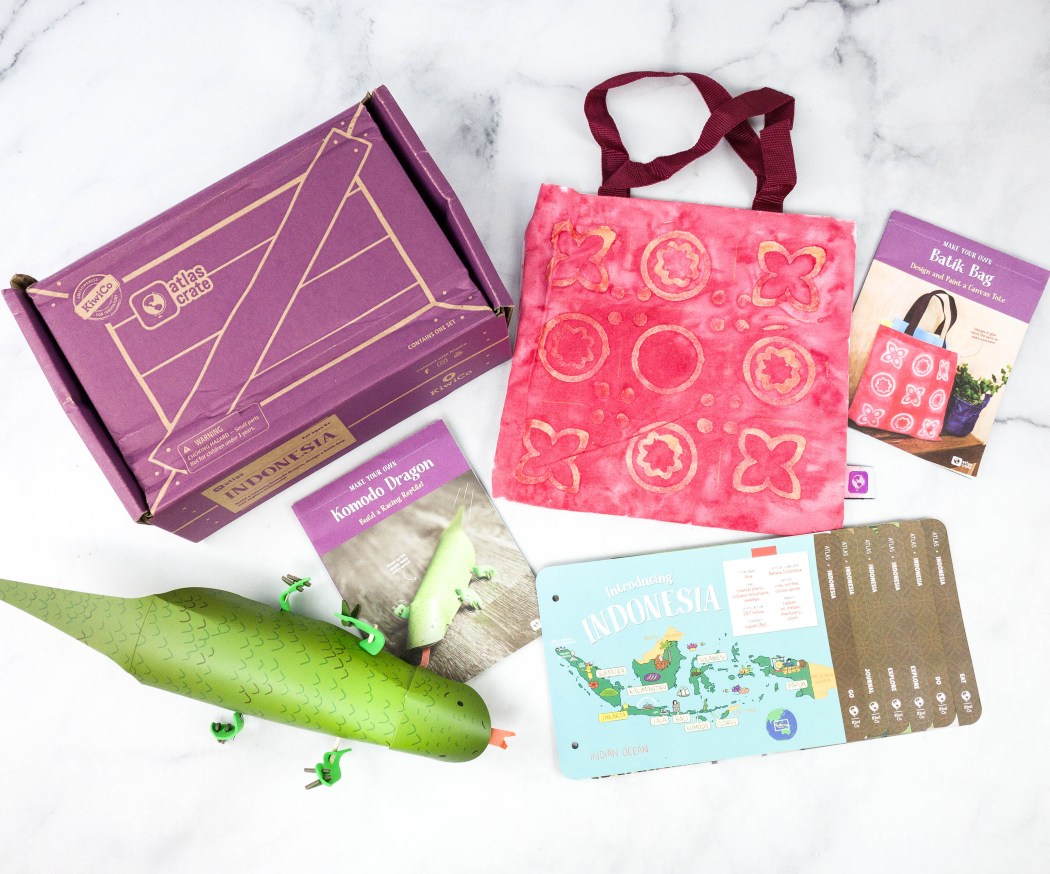 Image from: our review
Why We Love It: Together with travel buddies Anya and Milo, Atlas Crate by KiwiCo is here to help your tweens grow an understanding of different communities and customs. Their team constantly brainstorms and think of new ideas to keep young individuals excited and delighted each month. Receive globally-inspired projects and STEAM activities that will help them learn about new cultures, along with high-quality materials and tween-friendly instructions. The crate also comes with collectible cards and stickers so they can create their own special keepsake book. Let them embark on a big adventure to see the world and encourage them to appreciate world cultures and fascinating facts!
Deal: Save 30% on your first month! Use this link to get the deal.
---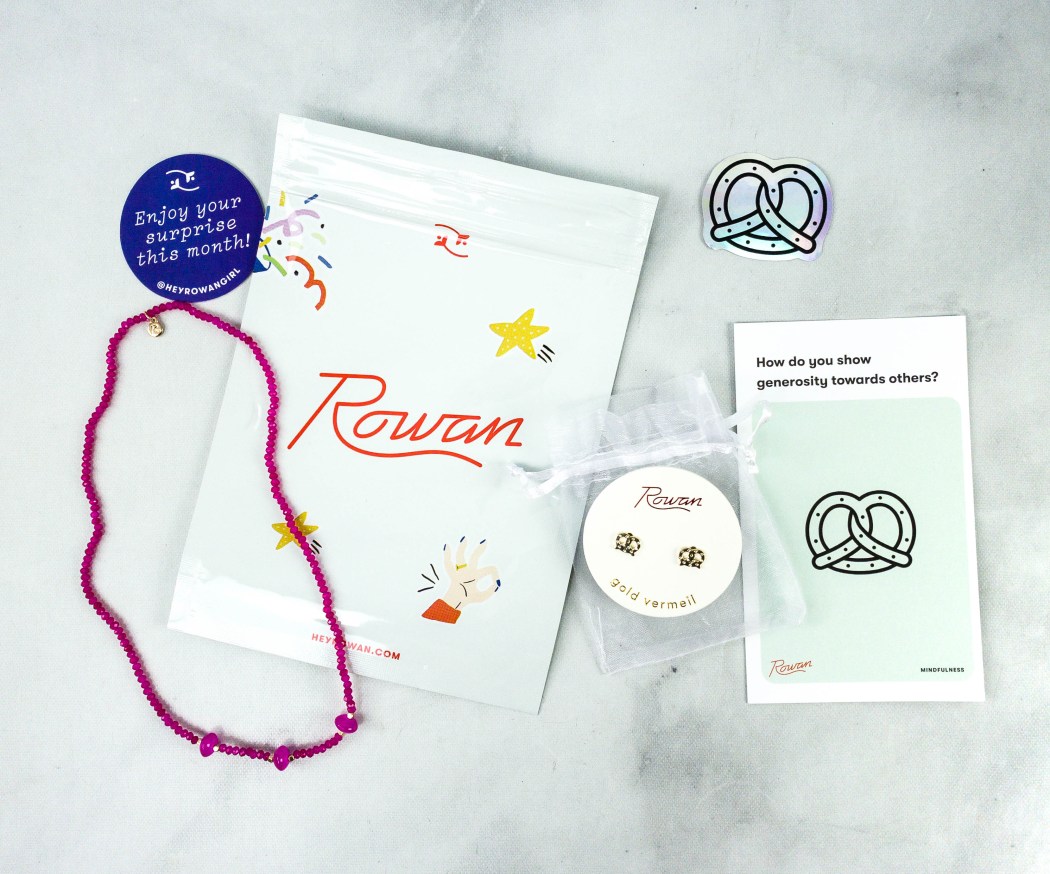 Image from: our review
Why We Love It: Designed to celebrate the magical moments of adolescence, the Rowan is a special monthly surprise for tweens, kids, and even kids at heart! Each monthly box comes with a fresh pair of earrings and content designed to initiate meaningful conversation. Get your first box and receive an earring together with an earring stand, so you have a place to display the pretty pieces when not in use! It also includes an earring pouch, a journal, and a pen. Then, for the succeeding months, you'll get a special surprise!
---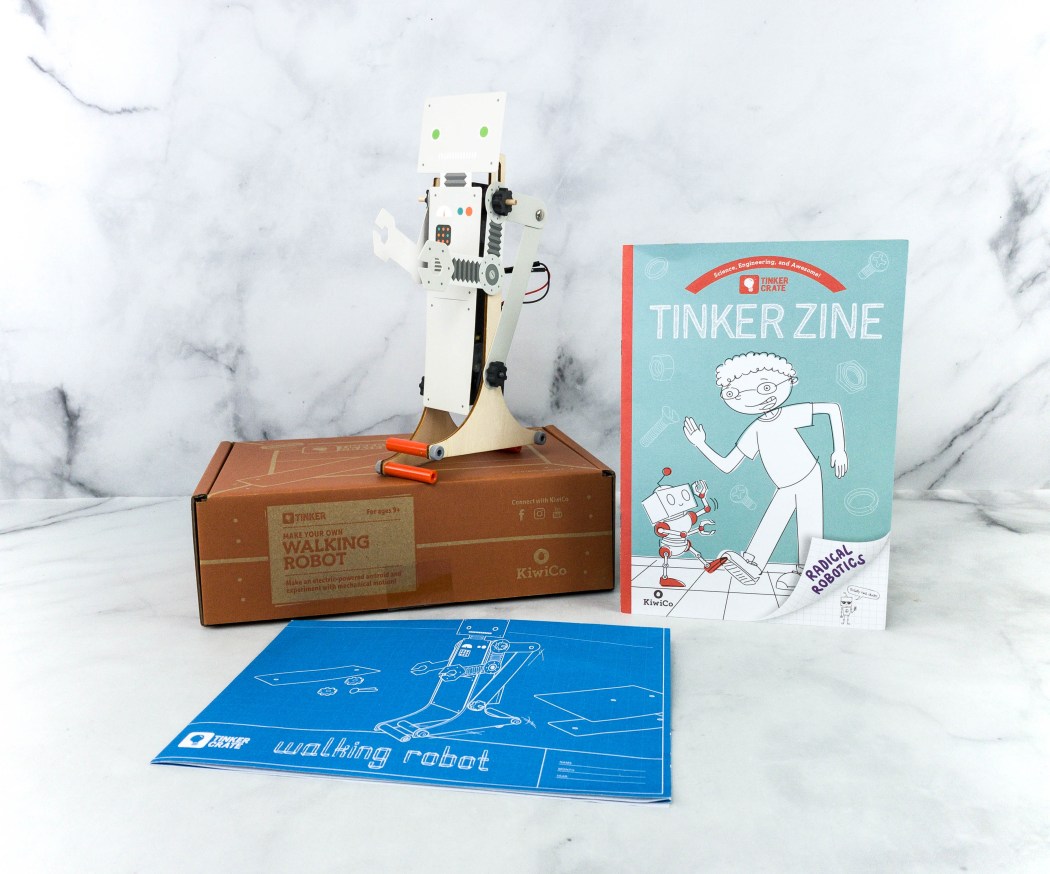 Image from: our review
Why We Love It: Tinker Crate by KiwiCo helps develop and enrich tween's creativity and problem-solving skills through hands-on activities anchored in STEM (Science, Technology, Engineering, and Math) concepts. All the materials will be provided, along with a blueprint that has detailed step-by-step instructions. Also included in every crate is the Tinker Zine for additional science content and activities that'll make learning extra fun for tweens! They'll also get access to online tutorials with tips and tricks in case they've got stuck on a certain project. Sample crates include Automatons, Hydraulic Claw, and Walking Robot.
Deal: Save 30% on your first month! Use this link to get the deal.
---
Image from: our review
Why We Love It: Disney Movie Club makes it easy for you to build the ultimate Disney movie library. This subscription allows anyone to own their favorite movies forever. It is not only limited to Disney, but you can also get Pixar and Marvel Studios! Every 4 weeks, you'll get the featured title of the month in your chosen format – DVD, Blu-ray, or 4K Ultra HD, plus exclusive gifts along the way! Each pack also includes a digital movie code so you can play it on any screen at any time. As a member, you'll get exclusive deals, including 50% off with special promotions, plus more perks awaiting!
Deal: Get 4 Movies For Only $1! Deal applies automatically, just visit and subscribe. Terms & Conditions apply.
---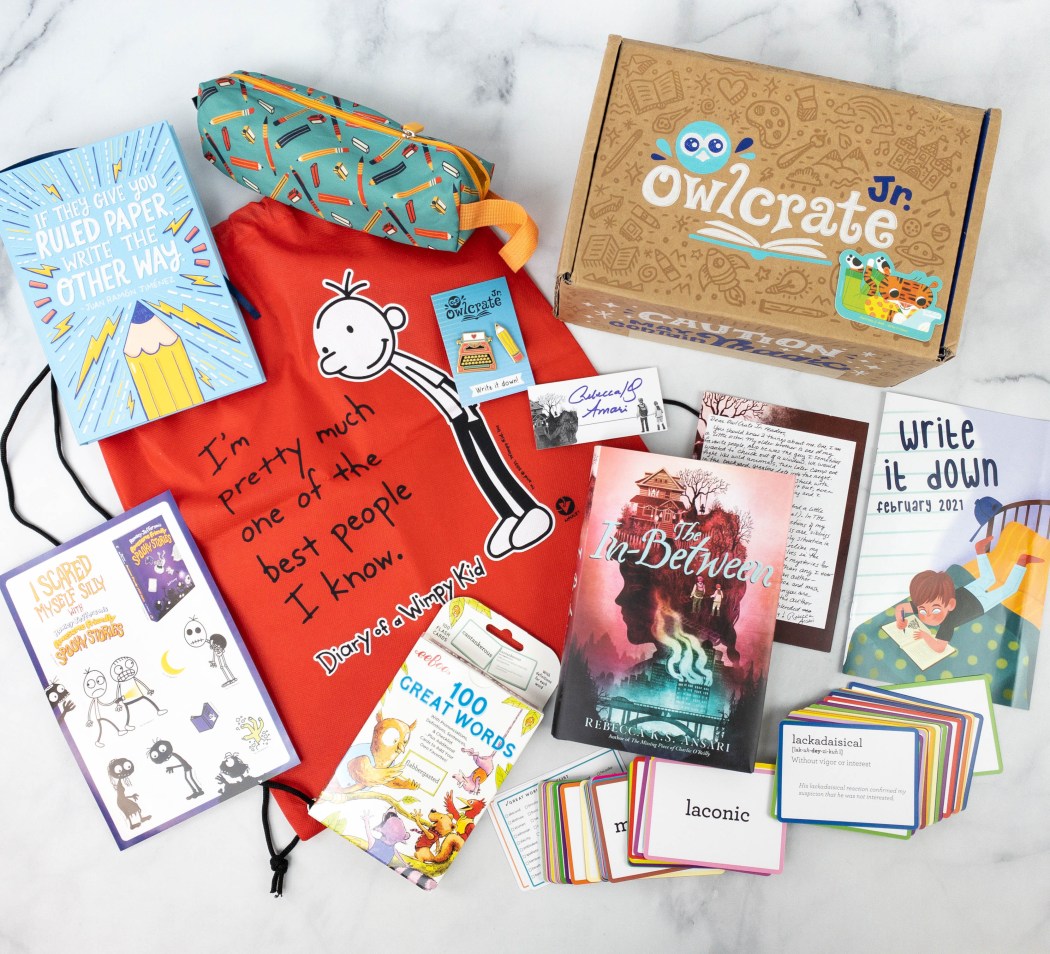 Image from: our review
Why We Love It: OwlCrate Jr. sends out a book or two that targets the young crowd of the book-loving community each month. This subscription caters to young readers, specifically kids aged 8-12 years. Your tweens' magical month starts when they receive a box that has a creative theme that binds everything together. Items include a new middle-grade hardcover novel, plus an exclusive letter & a bookplate signed by the author, a second book, activity, or game, plus fun and gender-neutral bookish items designed to enhance their reading experience! Sit back and relax while you wait for the owl to deliver your box of bookish goodies!
---
Image from: Epic! Books
Why We Love It: Epic! Books is for young book lovers! Tweens will love this digital subscription as they offer unlimited book choices generated based on their age, interests, and level, plus badges to get them motivated in reading! Their easy-to-use interface allows young readers to browse over 40,000 popular and high-quality books from the world's best publishers. It is available on almost all platforms (iOS and Android), and the best part – NO ADS! With engaging stories and fun characters, they'll surely render more time reading and learning!
Deal: First month free! Deal applies automatically, just visit and subscribe.
---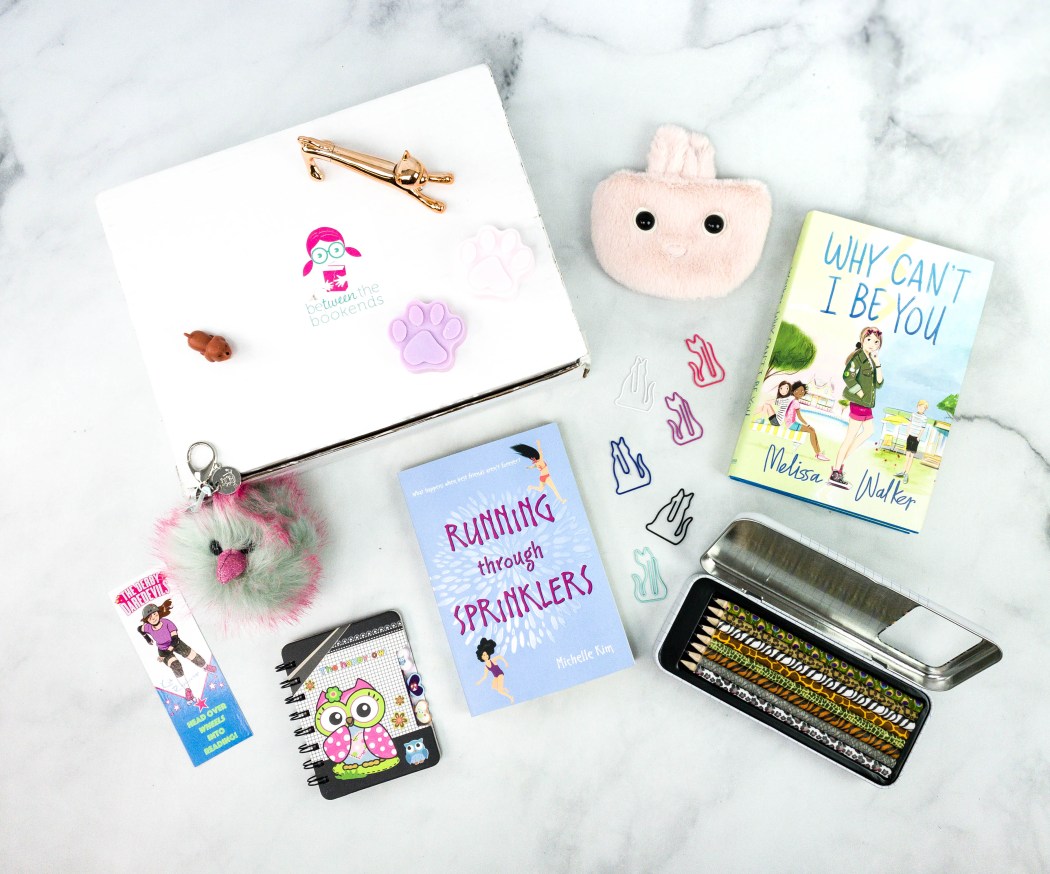 Image from: our review
Why We Love It: For young bookworms, there is beTWEEN the Bookends. It is a book-themed subscription for girls ages 9-13. And although the box does center around books, you'll find more fun goodies along with it too! Choose beTWEEN the Bookends Box and expect at least 2 books, a bookmark, and 6-8 age-appropriate beauty or lifestyle items. There is also the beTWEEN the Bookends Mini Box, which contains half of the regular box. And if you only want good books to read, you may opt for Just The Books Box. Through this subscription, they can curl up on good books and keep the joy of reading alive while having fun with other treats!
For early readers ages 6 and up, available also is a box tailored for them, in which they can expect two or more themed books with one that's always fiction.
Deal: Get 15% off on your first month on any subscription plans! Use coupon code HELLO15.
---
Image from: our review
Why We Love It: Feed your tweens mystery-loving senses when you give them Finders Seekers Mysteries. It is a self-contained mystery and adventure box that comes with a series of clues and puzzles to get their brain ticking. Embark on an adventure and explore new cities and cultures each month while solving cryptic messages, puzzles, and deciphering codes in the comfort of your home! This box is a great choice for mystery and travel enthusiasts. Boxes include places like Toronto, San Francisco, Athens, Mexico, London, and more. Take your mystery global, uncover underground cultures, explore local traditions, and complete missions to win prizes!
Deal: Get $5 off and free shipping Use coupon code HELLOSUB .
---
Image from: our review
Why We Love It: Girls Can! Crate introduces girls to a fearless female role model and encourages them to be future world changers. They celebrate women each month by featuring different heroines while promoting inspiration and girl empowerment. Choose from The Original Box or Mini-Mailer, which is the smaller version of the regular. Each box includes a story and activity book telling a heroine's story, hands-on STEM & art activities, a collectible button, monthly tips and strategies for parents raising fearless girls, and more! And if there's more than 1 tween in your home, the Crate for Multiple Children includes everything for them to share!
Deal: Get 15% off your first crate in any subscription. Use coupon code GCC15.
---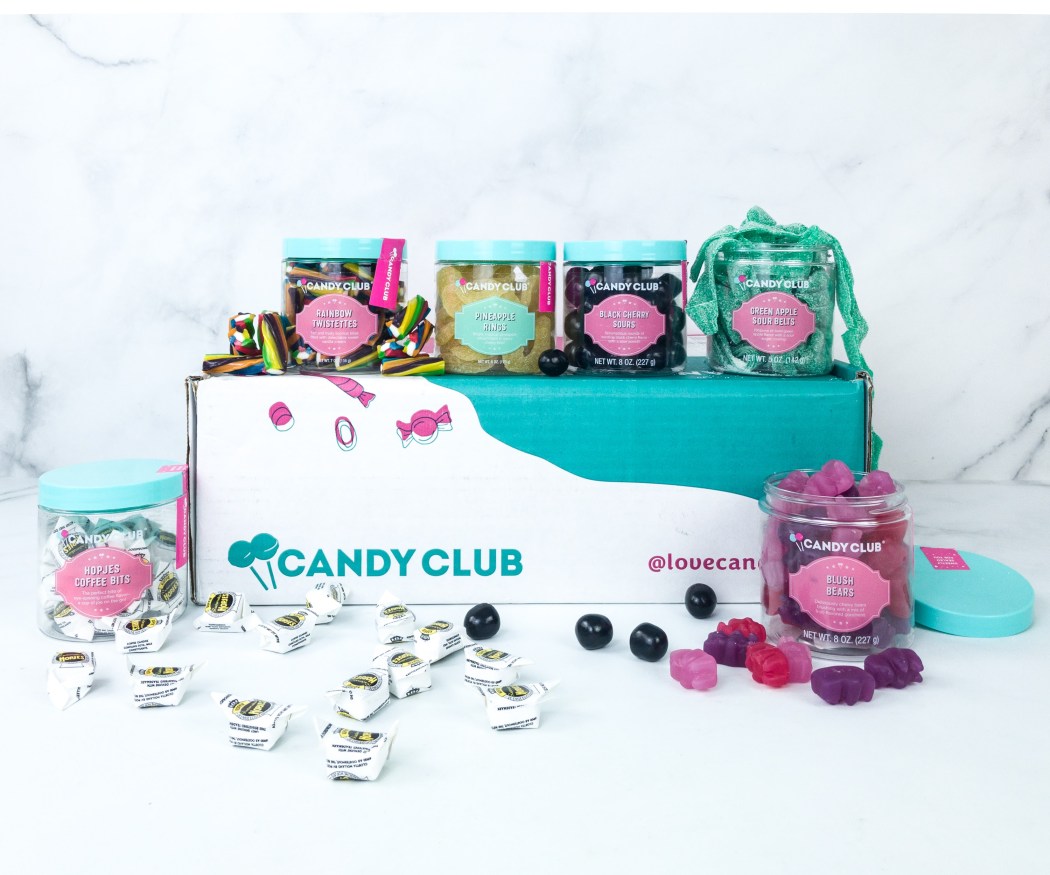 Image from: our review
Why We Love It: Young adults like sweets and desserts, and Candy Club offers the worlds' best candy in stylish cups for them to indulge in! It is a premium candy subscription box that gives anyone an extraordinary candy experience directly to their front door. They partner with artisans and famed candy producers to fill boxes with a thoughtfully curated selection of delectable candies that'll help satisfy sweet tooth cravings, featuring both classic candies and new candy discoveries. Get the Fun Box and receive six 6 oz candy cups, or double the fun with Party Box, which consists of six 13 oz candy cups in twist-lid jars. You can also choose between Mostly Sweets or Mostly Sours to satisfy your taste buds!
Deal: Get free shipping on your first month. Use coupon code SWEETFS.
---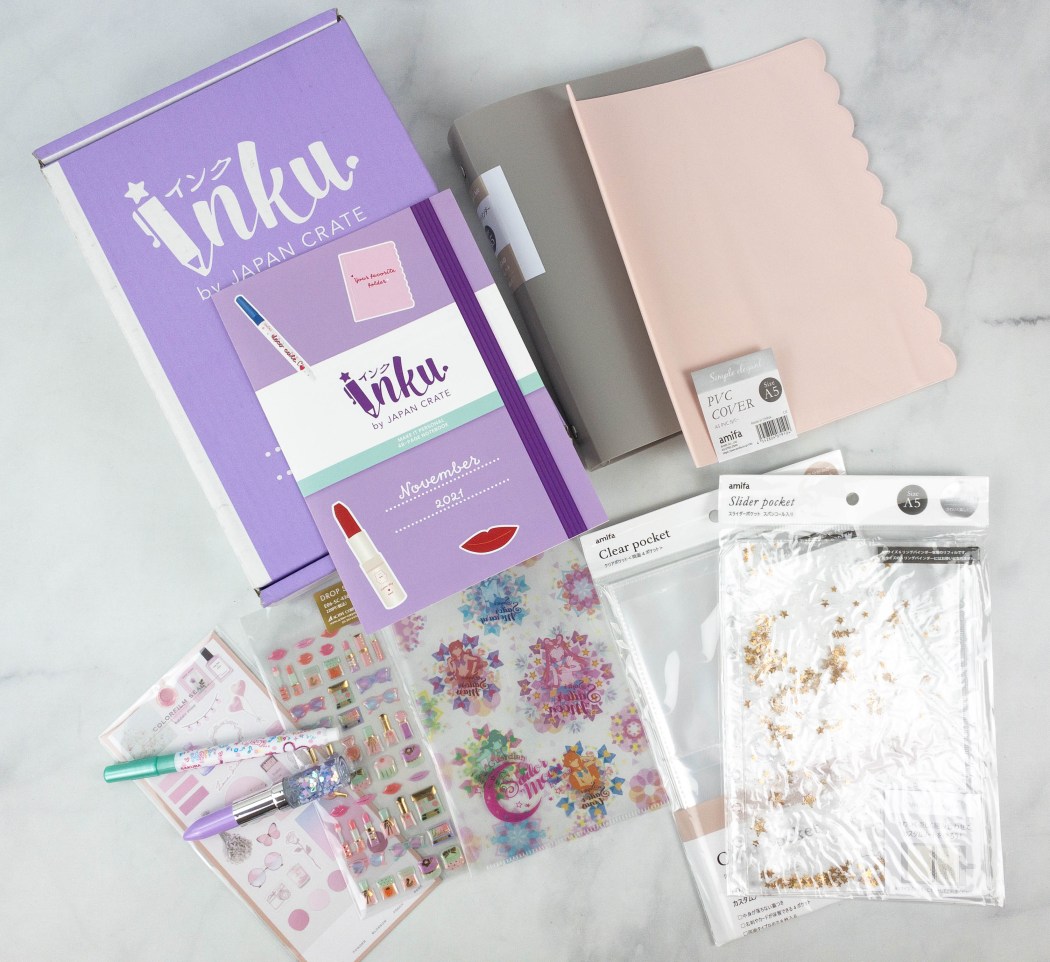 Image from: our review
Why We Love It: If you're in love with all things kawaii, Inku Crate is the perfect box for you as it speaks cuteness overall! Explore your creativity and discover the world of Japanese stationery and cute journaling supplies in just a box. They find the best and great products from different places in Japan to bring you a great variety you can be happy about! Receive 6-8 Japanese stationery items each month like high-quality Japanese notebooks, journals, planners, washi tapes, stickers, pens, highlighters, and more cute things we know you can't resist!
---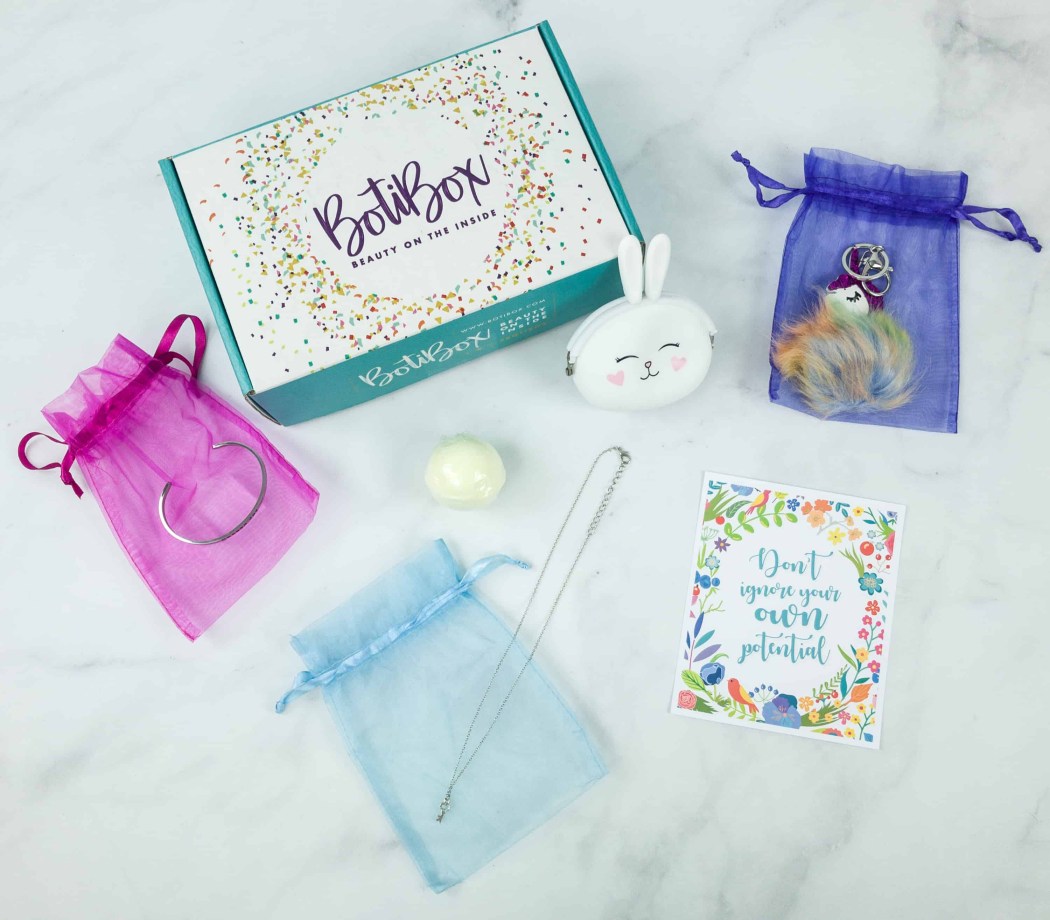 Image from: our review
Why We Love It: Beauty is seen not just on the outside but on the inside too! BOTI Box is a monthly subscription that supports inner beauty. Each month, they'll deliver a fun surprise for young girls, curated with inspiration and empowerment in mind. It includes 4-6 unique and hard-to-find products they'll be glad to receive. Monthly boxes are tailored with themes of positivity to help girls gain confidence and realize inner beauty. Truly a fun way to discover new products and instill good values at the same time!
Deal: Get 10% off any subscription, plus free shipping! Use coupon code HELLO10.
---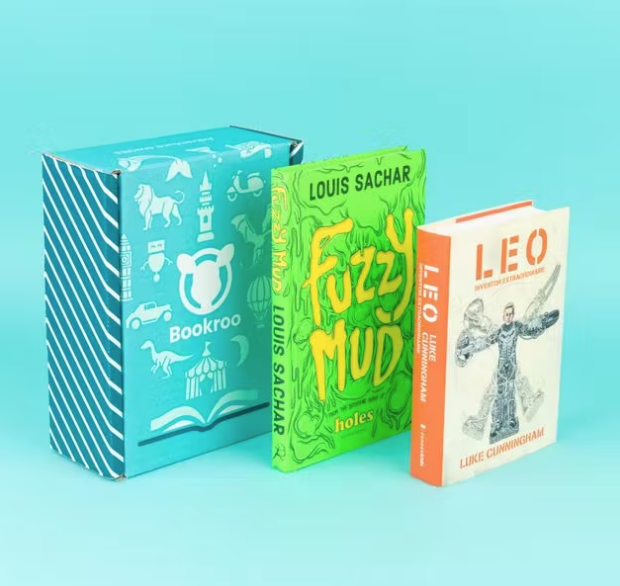 Image from: Bookroo Middle Grade Book Club
Why We Love It: Bookroo Middle Grade Book Club is one of four book clubs from Bookroo. Designed for boys and girls aged 9-12, it encourages tweens to invest more time reading! This book subscription sends 2 chapter books in each box for longer, more in-depth reads. Bookroo's team filters thousands of books just to send young bookworms the best ones! The featured books for each month typically have 250-350 pages of good stories to read and share. There is also an insert with highlights and details about the books. It makes the perfect book club to start building your tweens' home library!
---
And that's our complete rundown of the best tween subscription boxes!
Check out our list of all the best subscription boxes in every category!