Boys are extra picky. They want cool stuff and all, especially when they are in their preteens stage. Toys are a little childish for them, and it's a hard time taking them away from their screens. Give them fun and cool activities they can engage themselves in. The best way to get them away from their phones and video games is through subscription boxes. Surprise them with boxes that are filled with things that they love and will surely love. Some of these subscription boxes feature hands-on activities, books that are worth reading, and high-quality supplies where they can make arts and crafts. Some also contain styles, outfits, and socks they can wear, whether going to school or meeting with friends.
It's hard to find the perfect gift that matches their changing interests. But, let us help you, as we've gathered a list of the best subscription boxes for preteen boys!
The best subscription boxes for bigger boys – about 8-12 in their preteen years. All of these subscriptions are gender-neutral for tweens and preteens!
The Best Subscription Boxes for Pre-Teen Boys!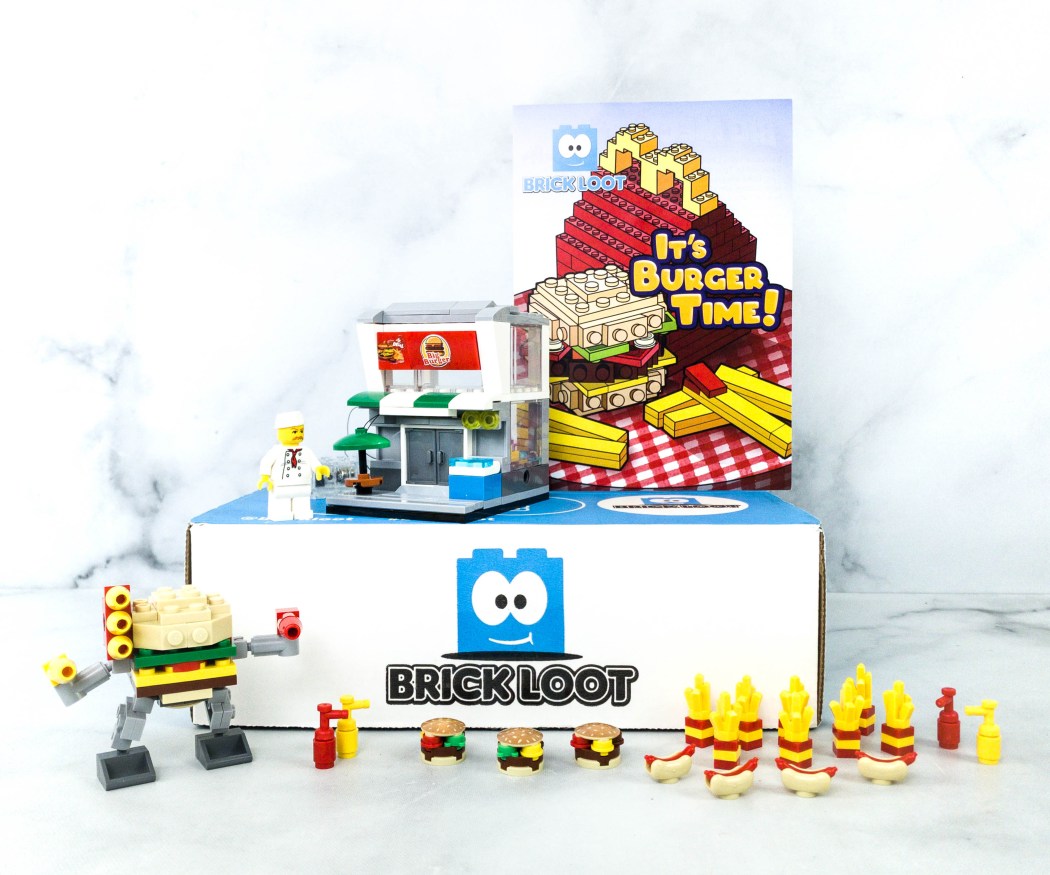 Image from: our review
What you get: Give your preteen boys a fun activity that they can enjoy and take their time into. Brick Loot is a subscription box perfect for all LEGO-loving boys. It offers LEGO and brick related items that you can put together to create wholesome figures and mini buildings. Items vary each month, so be prepared to be surprised! Each box contains 4-8 unique and never-before-seen items that are handpicked by their LEGO loving team. You'll also receive brick loots exclusive like Minifigures and custom LEGO kits. Get your hands with the newest brick items before they hit the market that's valued at over $45!
Take a look at what LEGO kits they've sent us on our Brick Loot Reviews.
Deal: Get 15% off on your subscription! Use coupon code Hello15.
---
Image from: our review
What you get: Are your upcoming teens interested in all things science? If so, MEL Chemistry by MEL Science is the best option to give them. It is a next-generation chemistry set, delivered monthly as a subscription, and aimed to captivate the interest of kids by demonstrating real science in all of its beauty and depth. This subscription has 24 chemistry sets, and each set covers a particular topic. Each box contains two or three completely safe science experiments. They also have a mobile app where you can turn your smartphone into a VR microscope to let kids learn all the basic topics. Subscribe now and get the starter kit and VR headset for free!
Make sure to know more by checking out our MEL Chemistry reviews.
Deals:
---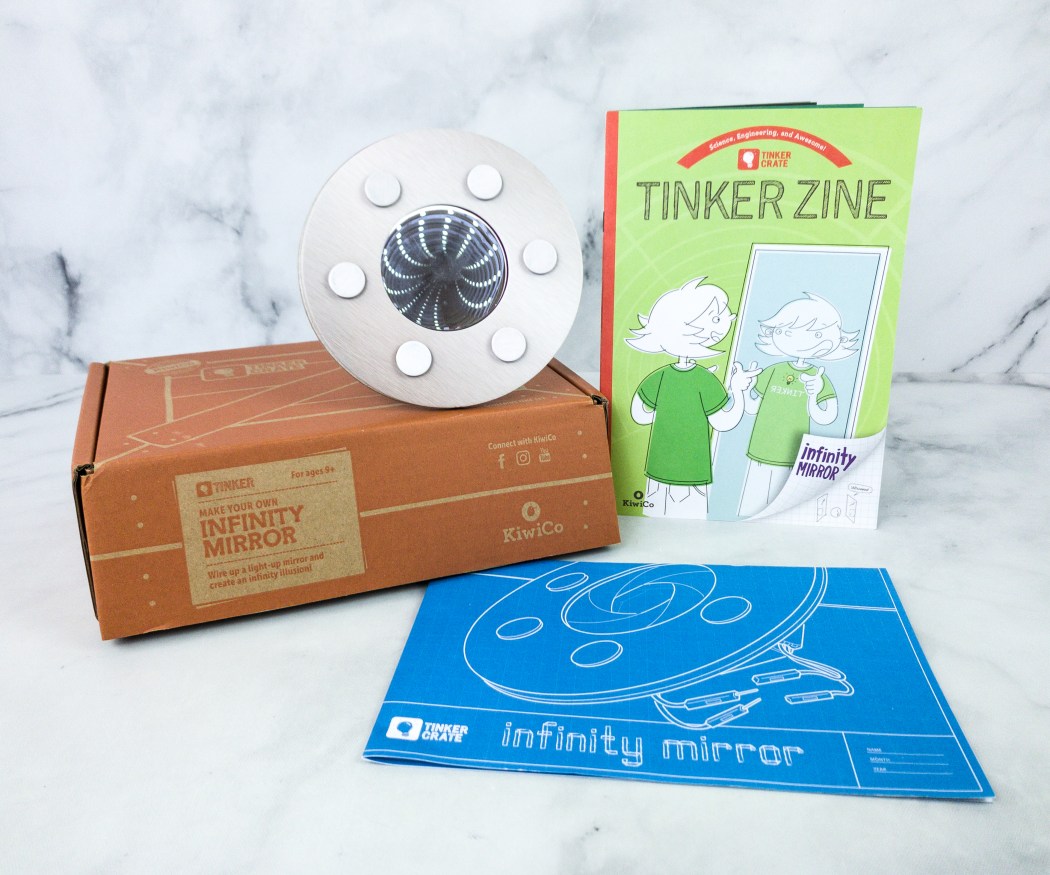 Image from: our review
What you get: Let your boys enhance their abilities with hands-on activities from Tinker Crate. This subscription makes learning extra fun. Every crate includes all the materials and inspiration for a super-cool and innovative STEM (Science, Technology, Engineering, and Math) project! You can also look into additional science experiments and activities by flipping the pages of Tinker Zine! There are also online tutorials with tips and trips if ever they got stuck on a certain project.
Take a look at what activities we've previously made on our Tinker Crate reviews page.
Deal: Save 40% on your first month! Use this link to get the deal.
---
Image from: our review
What you get: Develop your kids' perseverance and focus by giving them the Young Woodworkers subscription box. It is a woodworking craft kit designed for children ages 7-12 years old. Each kit includes pre-cut wood pieces with pre-drilled nail holes and illustrated instructions so they can easily do every project on their own. The first three kits will include high-quality tools so they can build their own toolbox. This will introduce kids to a variety of woodworking skills such as rounding off edges, how to handle hammers, proper measurements, the use of screws and nails, and more!
See cool projects we've built when you visit our Young Woodworkers review page.
Deal: Get 50% off your first month's kit on any clubs! Use coupon code HELLO.
---
Image from: our eview
What you get: Nurture your kid's love for books and reading with Bookroo Chapter Books. They offer good reads that are up to 50% less than retail price! They've explored every place, every corner and spent lots of time in online researches to give parents and kids the best books they can offer. Each box comes with 2 chapter books that typically have 120-280 pages. Along with the books is an insert featuring the book and providing parents a guide to initiate discussions.
See books they've previously sent us on our Bookroo Chapter Books reviews.
Deal: Get 15% off on any subscription! Use coupon code HELLOBOOKROO. Gift Subscription not included. Cannot be combined with any other offers.
---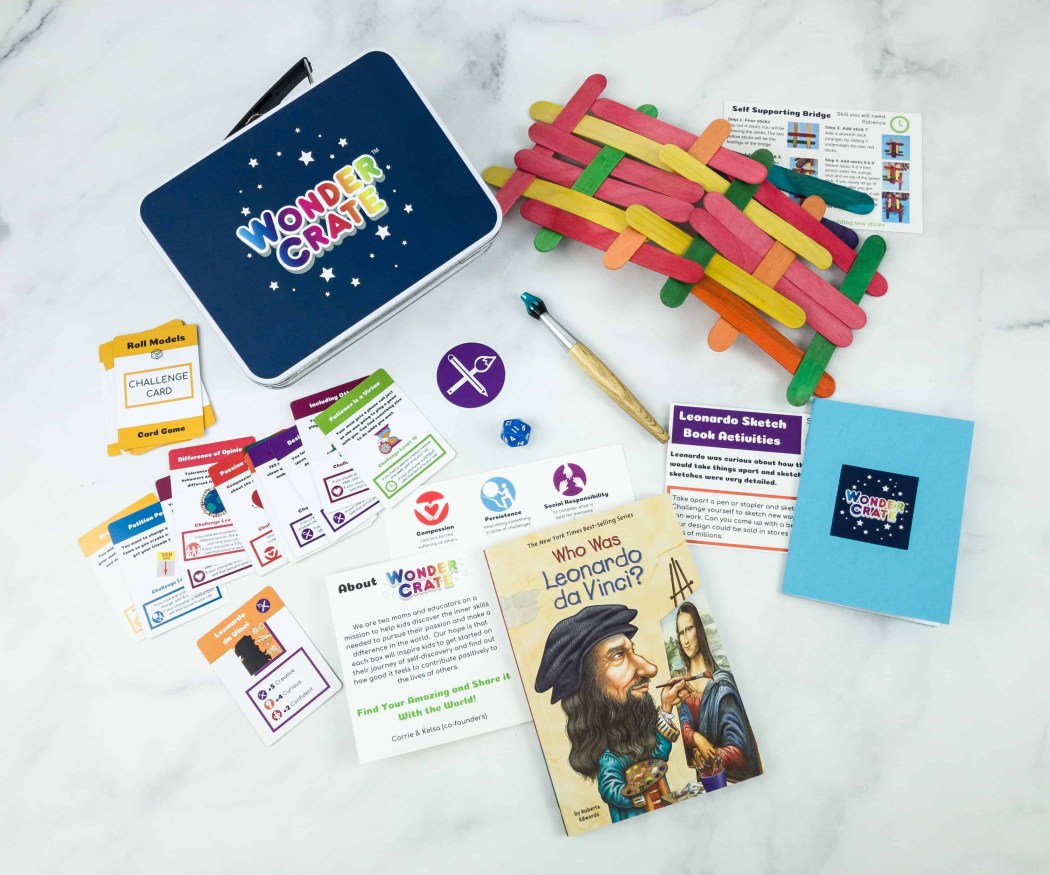 Image from: our review
What you get: Wonder Crate is an educational learning subscription box for kids. They want to inspire younger generations by introducing them to real people who used their courage and passion to make a better place. You can choose from three series they offer: Innovators, Artists, and Activists. Each box includes hands-on activities, a biography from the 'Who Was' book series, and a guide for parents.  Your first month will give you a reusable tote bag that's perfect for carrying the items inside the box. You can choose the Combo Series and let your kids try all boxes!
Know more courageous people when you visit our Wonder Crate review page.
Deal: Get 10% off any subscription! Use coupon code WONDER10.
---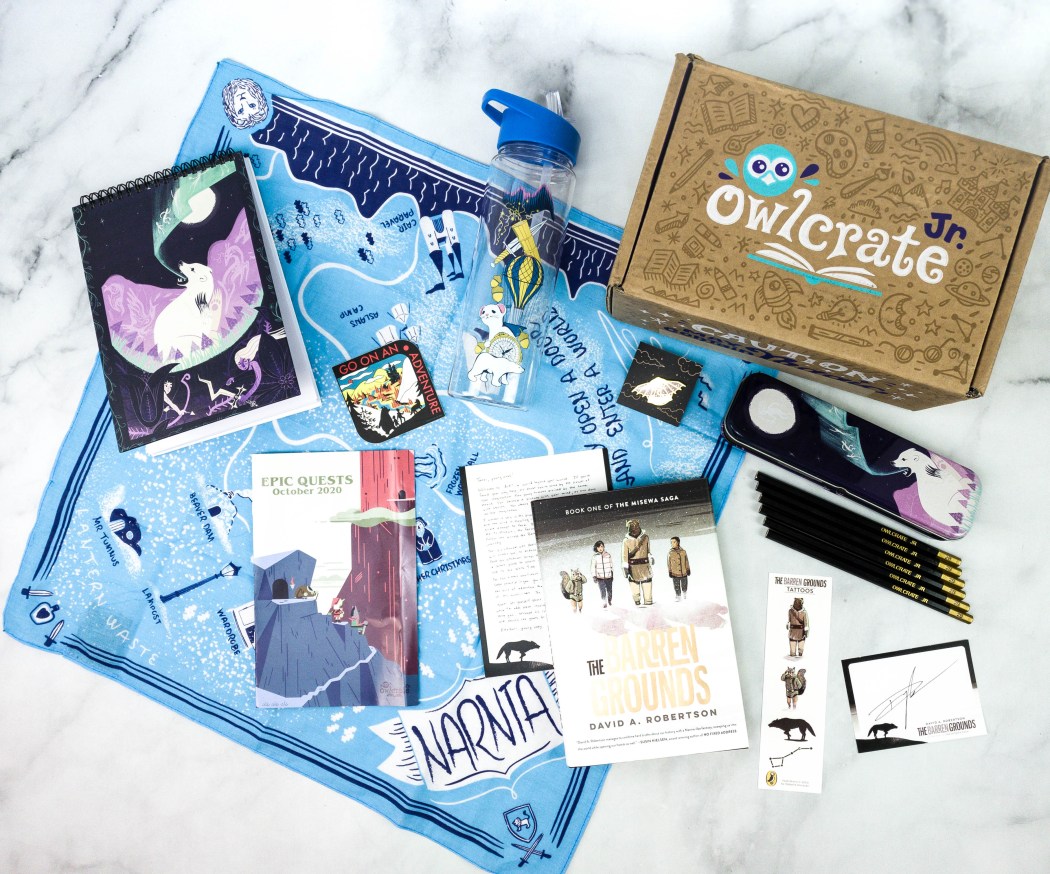 Image from: our review
What you get: OwlCrate Jr. sends out a book or two that targets the young crowd of the book-loving community each month. Your magical month starts when you receive a box that has a creative theme that binds everything together. Items include a new middle-grade hardcover novel, plus an exclusive letter & a bookplate signed by the author, and a second book, activity, or game. There's also a collectible monthly sticker, magazine, and other unique items that coordinate with the theme! Sit back and relax while you wait for the owl to deliver your box of bookish goodies!
Check out unique and cool items they've included in our past boxes when you visit our OwlCrate Jr reviews.
Deal: Save 15% off your first subscription! Use coupon code HELLO15.
---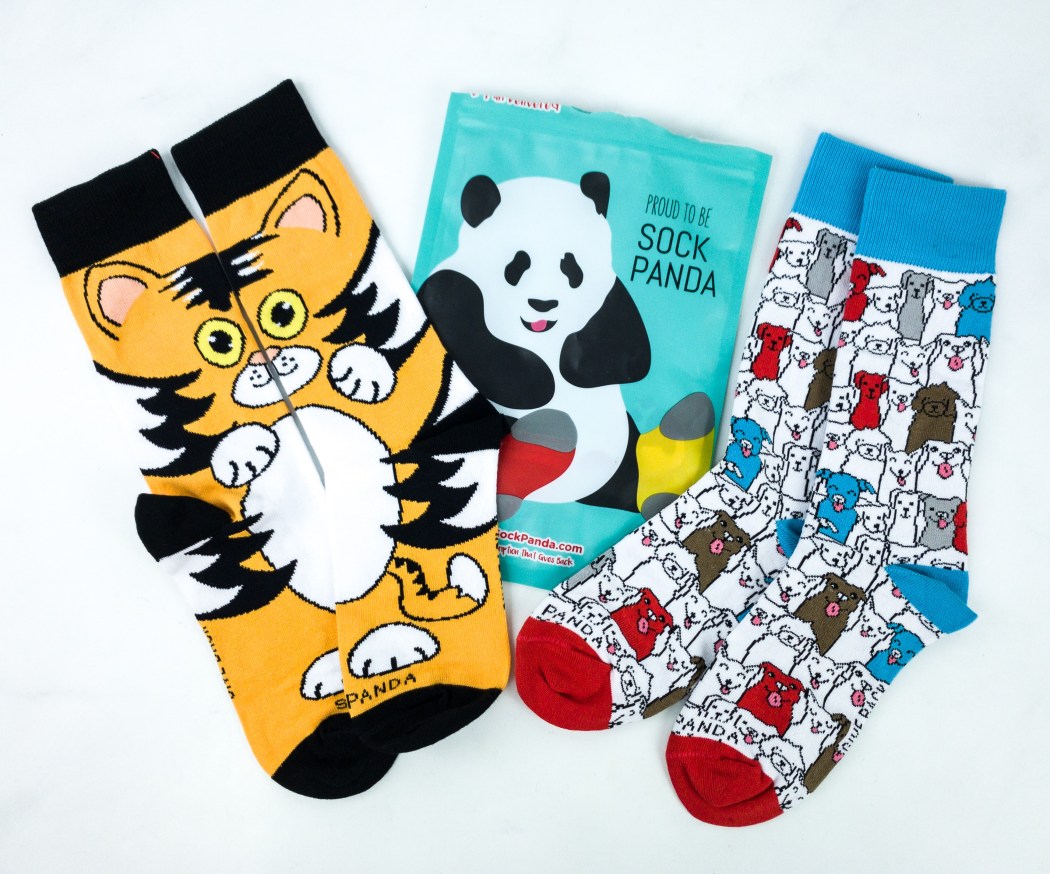 Image from: our erview
What you get: Build your own collection of cute, fun, and colorful socks with Sock Panda Tweens. They look for new ideas everywhere to bring you new sock concepts. These socks are made of high-quality materials, usually 85% Peruvian cotton. Your monthly subscription gives you 2 fresh pairs of socks. The patterns and designs are unique that your teens will love. Each pair of socks gives comfort and perfect to warm those cold feet. They stay true to their promise to donate a pair to those in need with every sock purchase.
See different designs they've previously sent us on our Sock Panda Tweens reviews.
Deal: Save 10% off a new subscription! Use coupon code PANDA10.
---
Image from: our review
What you get: Get your monthly fix of fashionable finds for your preteens with Stitch Fix Kids. Tell them your price range, and they'll hand-select 6-12 pieces that will be delivered to your door. Even kids know what they want to wear, so Stitch Fix lets them try styles in the comfort of their homes before buying them! Keep what your kids love and return what they don't. You can save 25% when you buy all items in the box! Get the best fitting pieces from their exclusive labels and favorite brands such as Adidas, Toms, New Balance, and more!
If you want to see past box contents, check out our Stitch Fix Kids review page.
---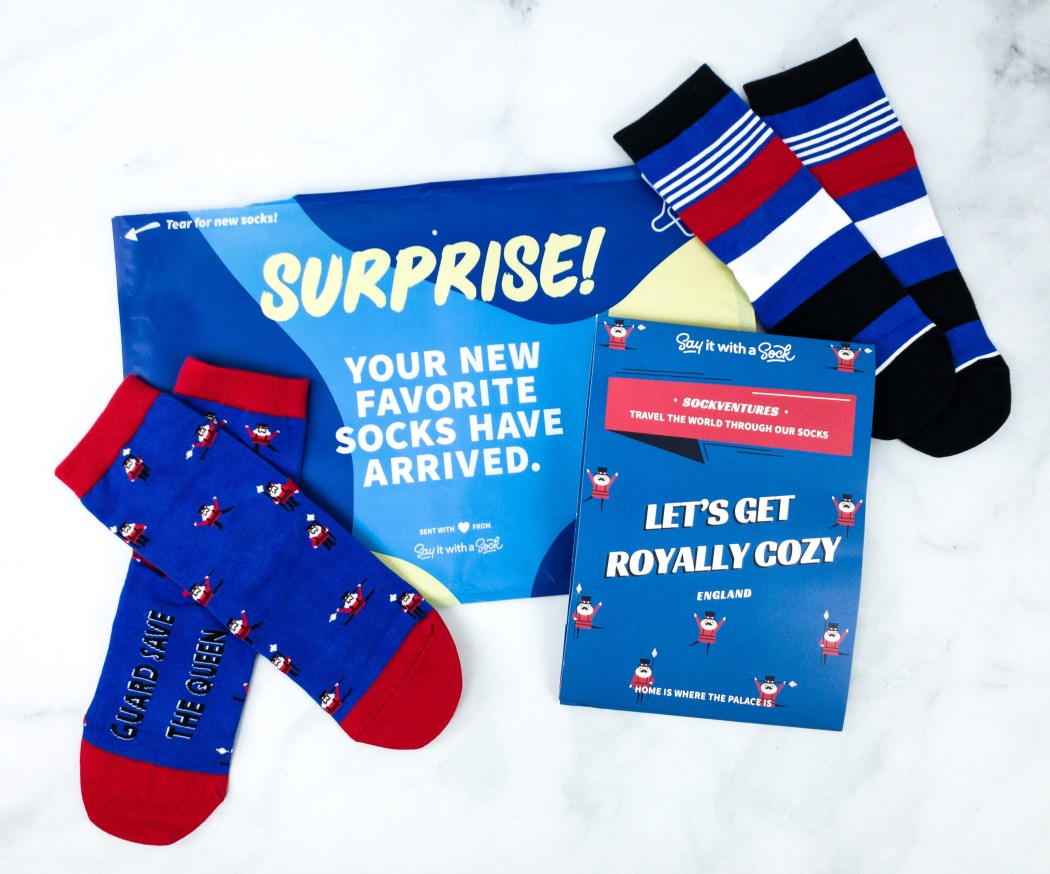 Image from: our review
What you get: Boys have a specific taste when it comes to the clothes they wear, and socks are no exception. Say It With A Sock provides comfy socks that are made from the highest quality combed cotton every month. Their mission is to help you discover awesome sock styles and brands. Get graphic socks or patterned ones with reinforced heels and toes in each box. If you want an extra pair or get both sock styles, you can add $5 a month! There's no holding you back. You can change, pause, or cancel anytime!
See more graphic or patterned socks on our Say It With A Sock review page.
Deals:
---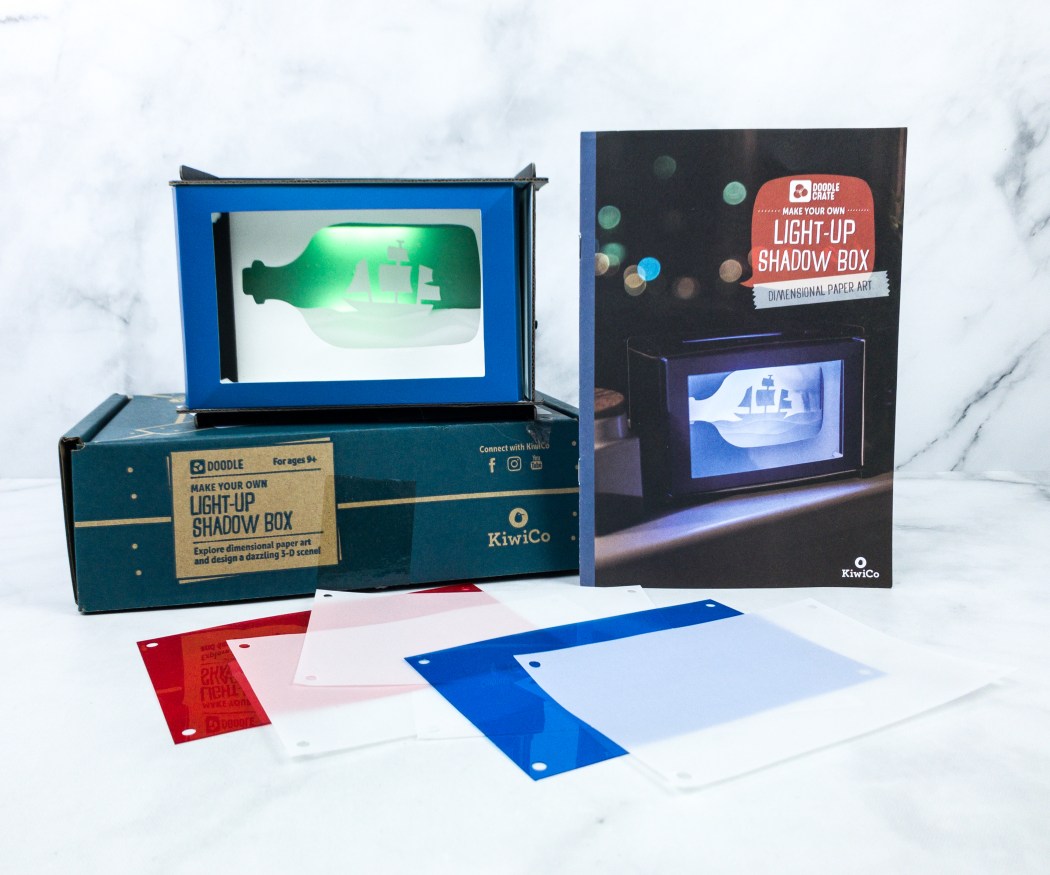 Image from: our review
What you get: Give your preteens a fun activity where they can showcase their skills. Doodle Crate is a monthly subscription box offering various hands-on activities and amazing DIY projects. They spend long hours designing and testing every single crate. They inspire kids to be scientists, artists, innovators, and such. Each box includes all the quality materials you'll need like washi tapes, yarns, craft papers, paints, and more! There's also a detailed instruction sheet with design inspiration that's easy to follow!
Check out more amazing DIY projects when you visit our Doodle Crate reviews page.
Deal: Save 40% on your first month! Use this link to get the deal.
---
Image from: Bitsbox
What you get: Kids are naturally curious. Feed their minds with crazy and fun activities that will keep them busy for hours. Bitsbox introduces the art of coding to kids ages 6-12. No experience is necessary for them to code. Kids can build apps on their websites, and these would work on any mobile device! Each box presents new concepts every month, along with some fun goodies. You can choose Basic Bitsbox, Deluxe Bitsbox, or Digital Bitsbox.
Read our past Bitsbox review to know more.
---
Image from: our review
What you get: Green Kid Crafts teaches kids to be creative with the help of nature-based STEAM activities (science, technology, engineering, art, and mathematics) that are delivered to their doors each month. Inside every discovery box comes 4-6 educator-designed engaging activities with a 12-page magazine that supports learning and connection. Green Kid Crafts keeps up with their mission by using green & eco-friendly material in each box they produce. They also plant a tree for each box purchased!
See past box contents when you visit our Green Kid Crafts reviews.
Deal: Save 50% on your first box! Use coupon code HELLOSUB50.
---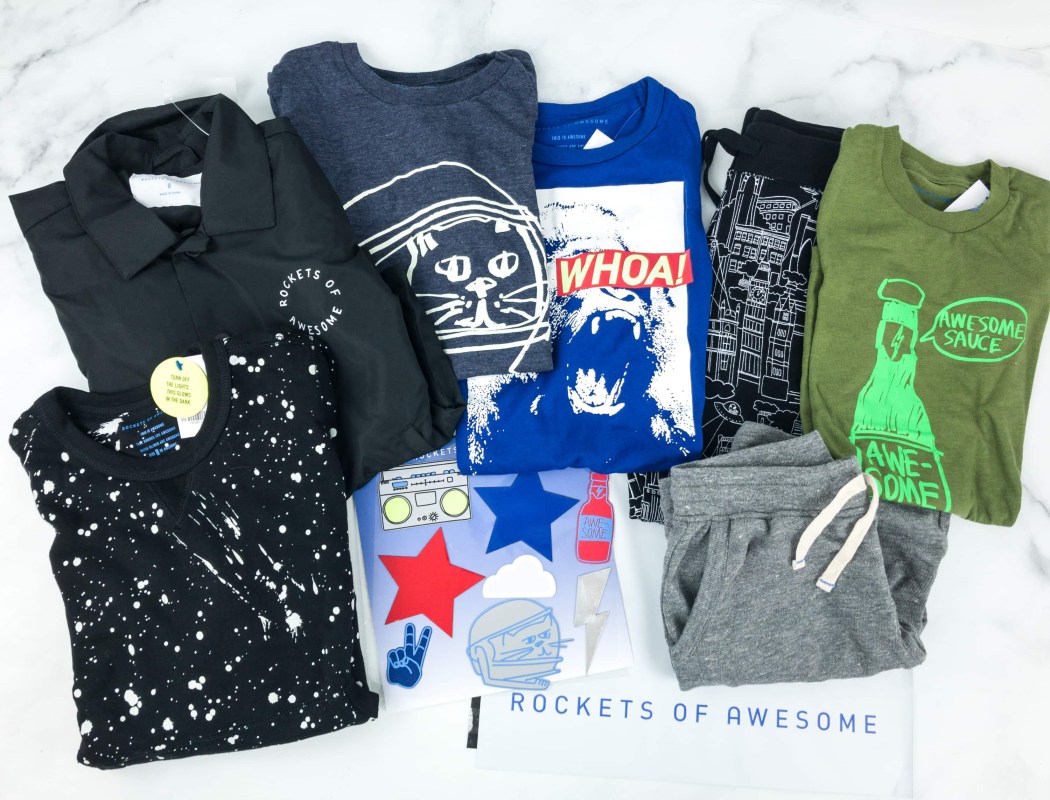 Image from: our review
What you get: Get the best and cool clothes your kids will love with every shipment from Rockets of Awesome. They deliver high-quality clothing to your door each month. Every style is curated by a team of fashion designers that caters to what the younger generation likes at awesome prices! Tell them what your kids love or hate, and their sizes (2-14). From there, they'll show you styles before each season's box ship. You'll get 5, 8, or 12 pieces based on your chosen box size, and sometimes, there are little surprises inside too! It's also a try-and-buy option, where your kids can keep what they like and send back what they don't. A styling fee of $20 will be credited towards anything you keep.
Check out our Rockets of Awesome reviews to know more about this subscription.
---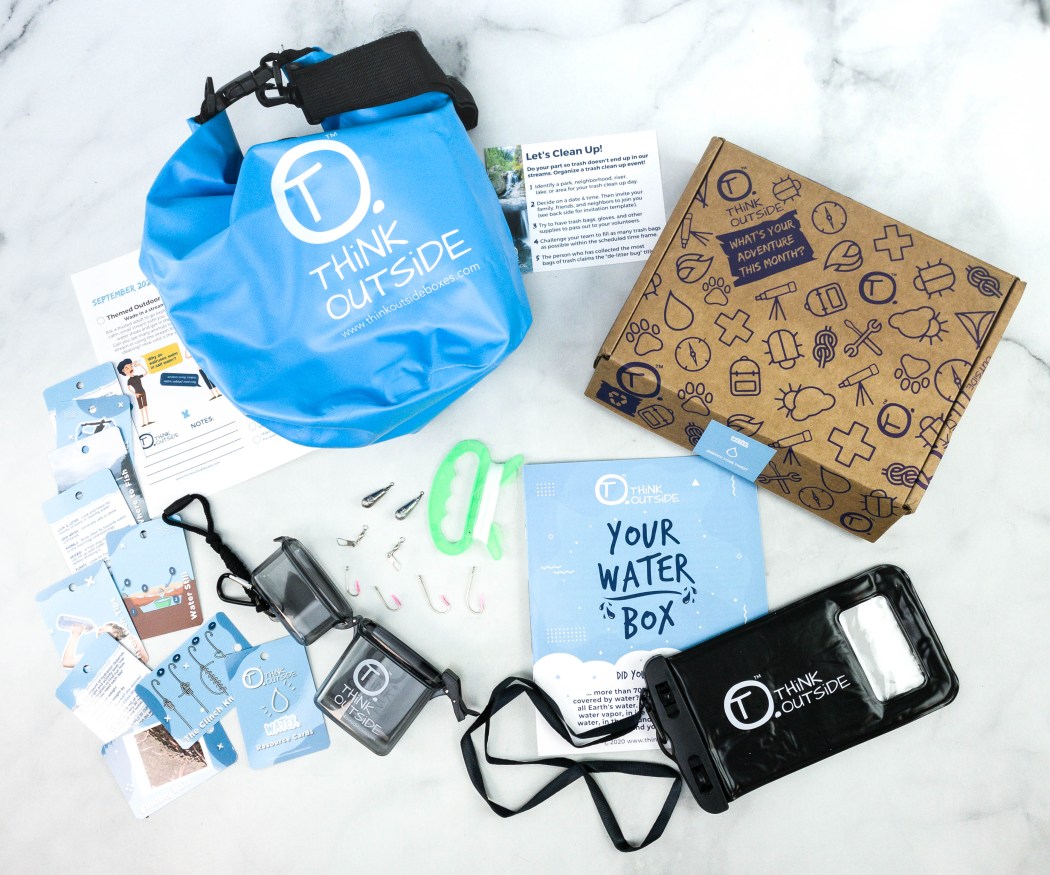 Image from: our review
What you get: Let your kids explore the great outdoors and sharpen their instincts for survival with Think Outside Boxes. Get them away from their mobile phones by exploring nature. It includes 3-5 quality outdoor gears, water-resistant resource cards, a 24+ page educational booklet, hands-on activities, and challenges to do as a family. Bond with your kids as each box may require parental guidance and participation. Each subscription starts with an initiation box followed by 12 different monthly themes such as stargazing, shelter building, navigations, and more!
If you want to learn more about this subscription, you can simply visit our Think Outside Boxes review page.
Deal: Get $10 off on any subscription order! Use coupon code HELLO10.
---
Image from: KidArtLit
What you get: KidArtLit is a 2-in-1 subscription box for kids that targets reading and creating. You'll get a picture book with an author note, art projects with high-quality materials, and easy to follow inserts! Hardback picture books are selected from brand new releases, boutiques, or international publishing houses. All members can also access music playlists, book lists, printable activities, and more! Choose a plan: Spark Membership (book + 1 art kit), Deluxe Membership (book + 2 art kits), or Digital Membership.
Read all our KidArtLit reviews to know more!
Deals:
---
Image from: our review
What you get: Unleash your kid's inner detective persona with every box from Mail Order Mystery. It's an immersive story experience for kids filled with adventures and mysteries. Each package consists of puzzles, clues, letters, ciphers, and more that they can connect and engage themselves to uncover a mystery. Each envelope has numbers on it, so it's clear which order to open them. Make it fun by placing one envelope in the mailbox at a time to excite them.
Take a look at what mysteries they've previously sent us on our Mail Order Mystery review page.
---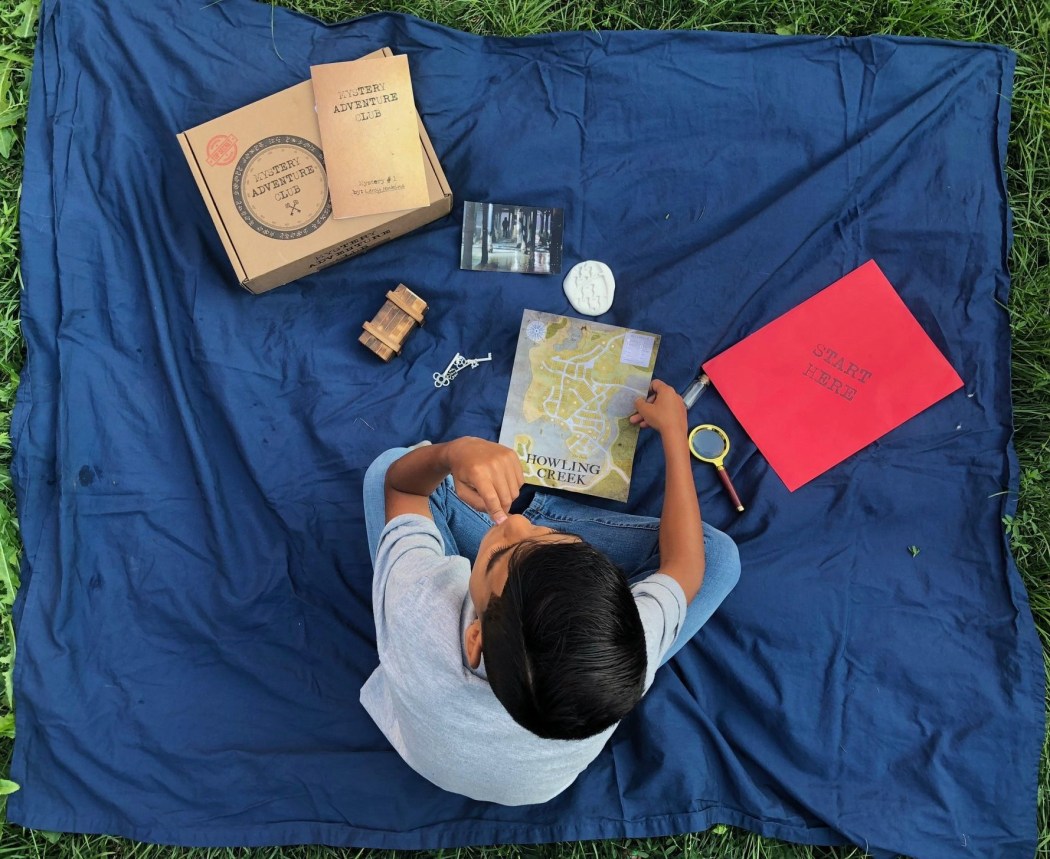 Image from: Mystery Adventure Club
What you get: Mystery Adventure Club offers an interactive experience that wakes up your kids' imagination and critical thinking by giving them a contained mystery in a box. They inspire kids to see themselves as adventurers, explorers, and detectives. Join the club and gift them with a unique challenge they can take their time into. It contains puzzles, clues, and other related items you can use in solving every corner of the mystery. Each box is a stand-alone mystery, so you don't need past boxes to get to the bottom of it.
---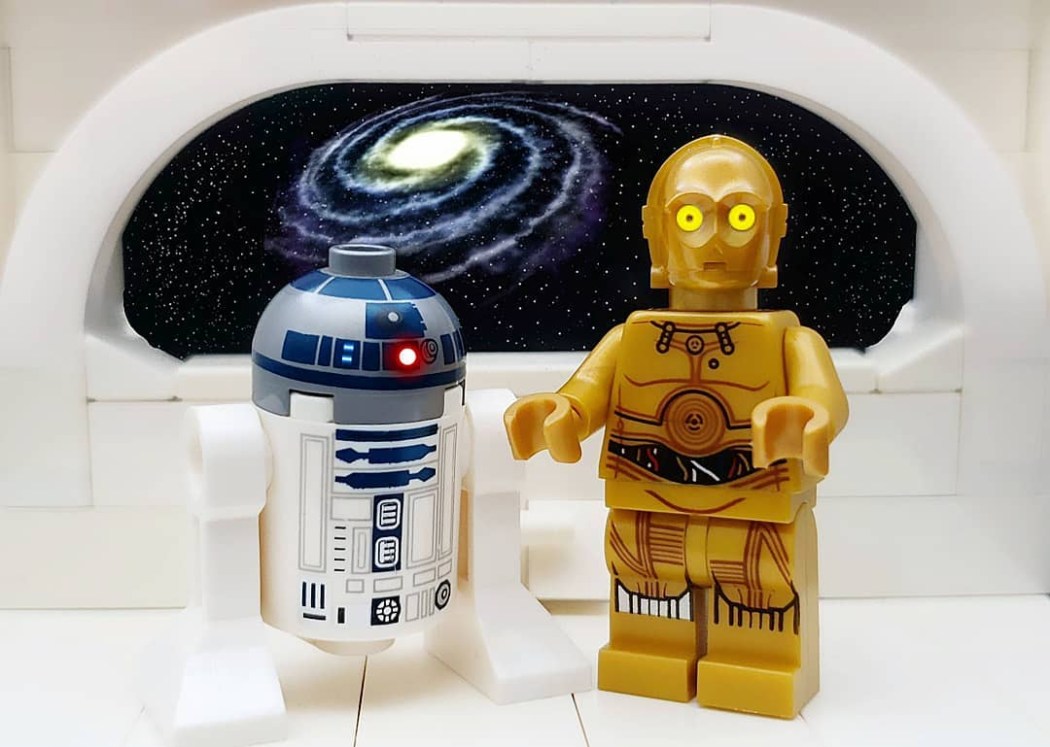 Image from: Minifigs Monthly
What you get: Get authentic LEGO Brand Minifigures when you subscribe to Minifigs Monthly. Collect different Minifigures complete with accessories each month. These Minifigures are from different themes like Star Wars, Ninjago, the LEGO movie, and more! This is a perfect gift for Lego loving kids and collectors.
---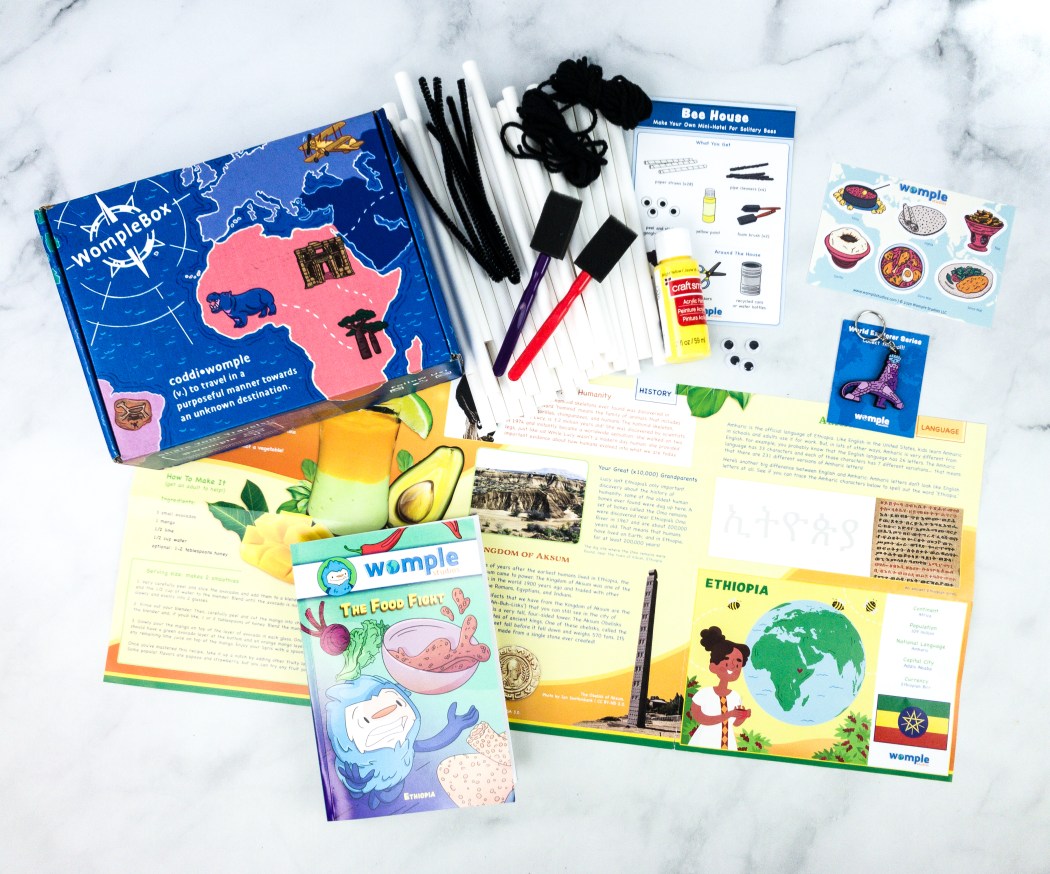 Image from: our review
What you get: Take your kids to travel to different countries around the world in the comfort of your home with WompleBox. It's a monthly subscription that inspires kids to learn more about the world. Every box is crafted by their world-class team of educators, storytellers, and parents. It includes an illustrated chapter book, two culturally-significant STEAM projects, a map and country guide with fun facts, recipes, culture, history, art, and activities. There are also other goodies such as a collectible keychain, stickers, and a lot more!
See what countries they've featured already on our WompleBox reviews.
Deal: Get $5 off any subscription Use coupon code HELLOWOMPLE.
---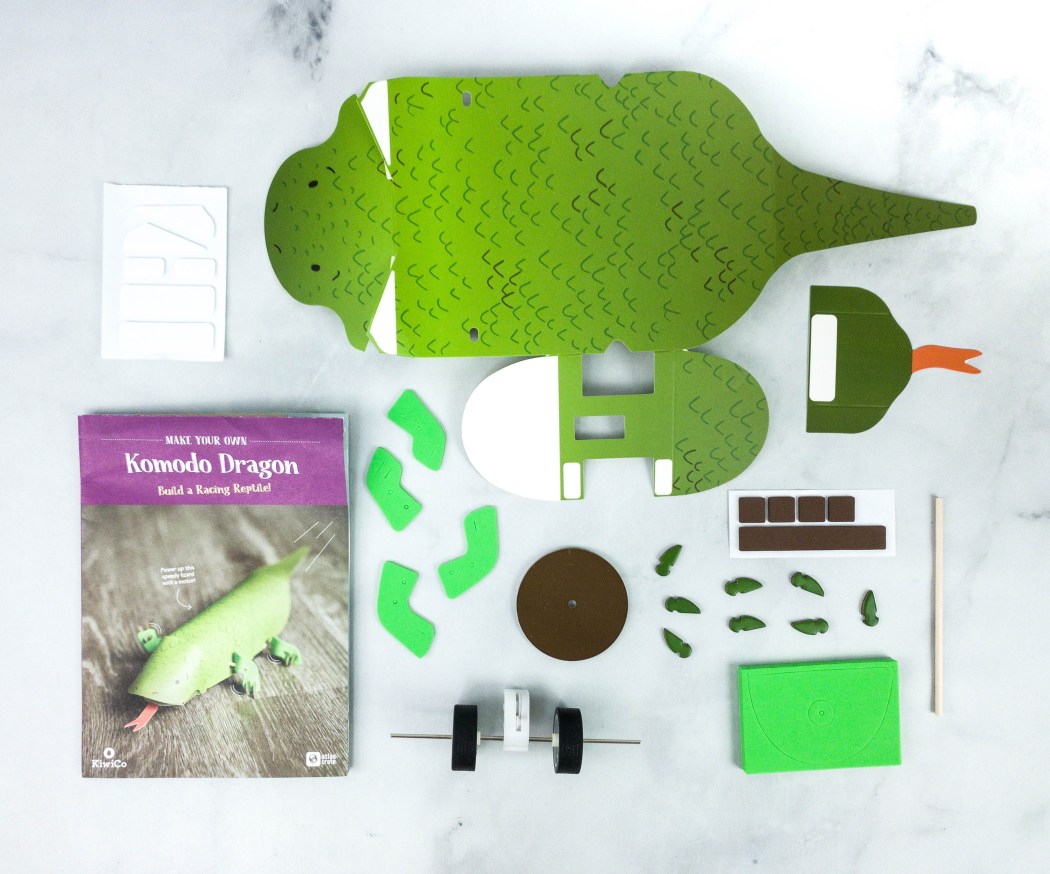 Image from: our review
What you get: Meet your travel buddies, Anya, and Milo with every box from Atlas Crate. Their team constantly brainstorms and think of new ideas to keep kids excited and delighted each month. Your kids will get globally-inspired projects and activities that will help them learn about new cultures, along with high-quality materials and kid-friendly instructions. This also comes with collectible cards and stickers to create a special keepsake book. This subscription encourages kids to appreciate world cultures and fascinating facts.
Wondering what comes in each box? Check out our Atlas Crate reviews.
Deal: Save 40% on your first month! Use this link to get the deal.
---
Image from: our review
What you get: Kids like sweets and desserts. Candy Club offers the worlds' best candy in stylish cups. They partner with small artisans and famed candy producers to fill each box with all the sweet things. Each box includes an amazing variety of delectable candies that they can enjoy every month. You'll receive six 6 ounce candy cups when you choose Fun Box, or six 13 ounce candy cups when you pick Party Box.
See different candies they've sent us in the past months when you visit our Candy Club reviews.
Deal: Get free shipping on your first month. Use coupon code SWEETFS.
---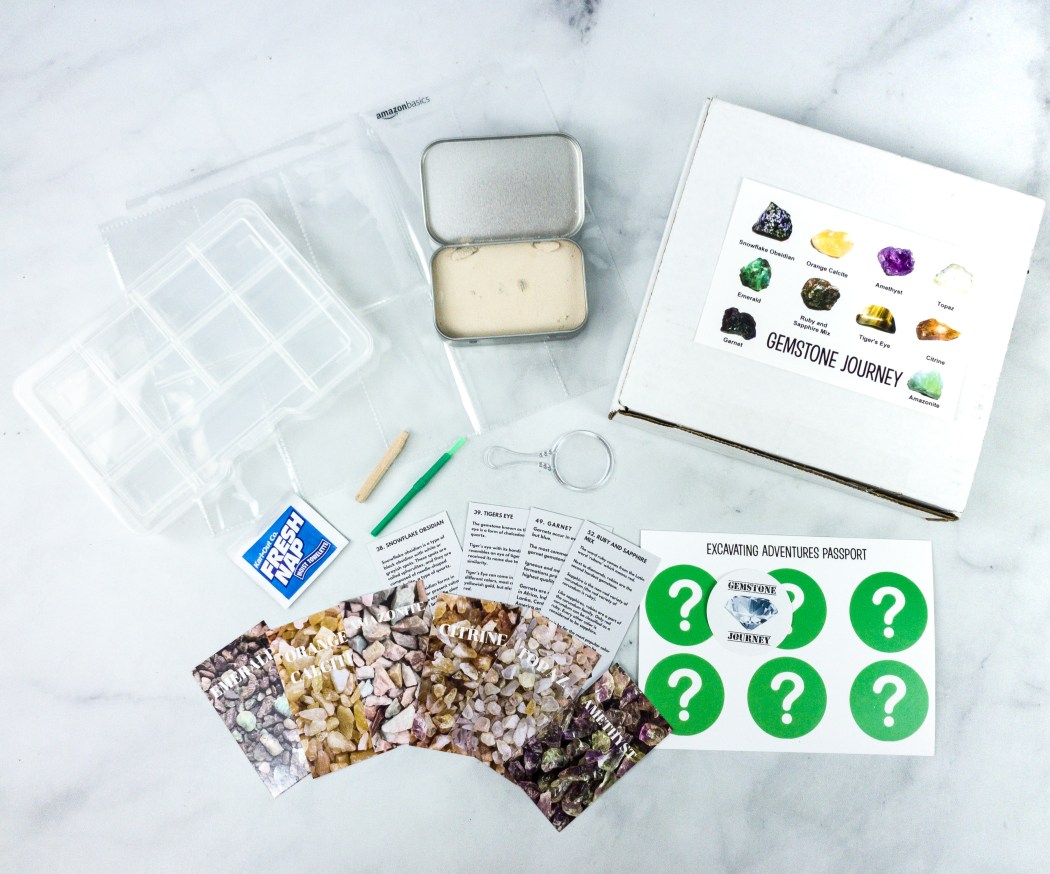 Image from: our review
What do you get: Give your preteens an awesome activity where they can discover gemstones, rocks, minerals, and more with Excavating Adventures. Let them build a collection of different specimens as they chisel blocks, search slimes, explore kinetic sands, and more! Each kit includes excavation tools, new specimens, informative and collectible trading cards, storage tin, and stickers. Choose the kit you like: Mini Digs, Explorer, Collector, or Extreme. Your initial Excavating Adventures Extreme shipment will include an excavating adventures passport and a binder pouch where you can store your passport. Collect all 120 real scientific specimens and trading cards.
Deal: Get $10 off on your first box! Use coupon code HELLO10.
---
And that finalizes our list of the best subscription boxes for preteen boys! Which of these will you be trying?
Sail through our list of all the best subscription boxes in every category to discover more subscriptions!