The Best Disney Subscription Boxes!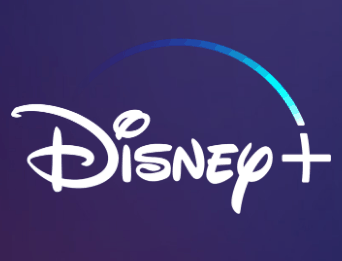 Disney+ offers unlimited, ad-free viewing of hundreds of movies and series from Disney, Pixar, Marvel, Star Wars, National Geographic, and more! Downloads are unlimited and you can stream on up to four devices simultaneously.
Deal: Get Disney+ bundled with ESPN+ and Hulu for just $12.99 per month! Deal applies automatically, just visit and subscribe.
---

What you get: A mystery box for Disney fans! Mickey Monthly can include Disney pins, officially licensed Disney items, Disney Parks items – delivered to your door every month!
Find out more from our Mickey Monthly Reviews.
Price: $39.99 per month
Deal: Save 20% on any monthly membership. Use coupon code HELLO20.
---

What you get: With the Disney Movie Club you can build the ultimate Disney movie library for yourself and your loved ones. There's even a selection of Exclusive Disney DVDs and collectibles only available through the Club. As a member of the Disney Movie Club, you're eligible for exclusive offers, special discounts and promotions for genuine Disney movies and merchandise!
Check out the Disney Movie Club Reviews.
Deal: Get 4 Movies For Only $1! Deal applies automatically, just visit and subscribe. Terms & Conditions apply.
---
Can't get enough Disney in your life? Expect to find an assortment of merchandise from the Disney Parks, Disney Store, Disney Resorts, Downtown Disney, or from one of our many Disney suppliers! Boxes will only contain officially licensed products. 3 levels of box starting at $20.
Deal: Save 25% on your first box! Use coupon code MAGICLIFE.
---

All the magic of Disney you could ever dream of, delivered to your door monthly. We offer a unique blend of both Licensed and small shop merchandise in our boxes, as well as merchandise that can only be purchased at Disney Parks and Resorts. We have several options to fit every budget as well as the option for a one-time purchase.
Deal: Get 10% off your first box! Use coupon code HELLOSUB.
---
The Disney Wonderful World of Reading is a monthly book club - get 3 new Disney hardcover books every month. eBooks included at no additional charge.
Deal: Get 4 Disney books for only $0.99 each + free shipping on your first order! Plus get a FREE activity book! Deal applies automatically, just visit and subscribe.
---
Every other month, you will receive a new, exclusive collectible Disney ornament flawlessly hand-painted in fine porcelain.
---

A Star Wars themed subscription box delivered to your doorstep every month!
Deal: Get 15% off your first box! Use coupon code STARWARS.
---
shopDisney subscriptions are currently paused.

What you get: A box of treasures from a Disney Princess arrives on your doorstep every other month.
Price: $49.99 per month
---
Be the hero while making bedtime magical for your little one and easier for you. Fun for the whole family, each box is an enjoyable adventure with a pair of high-quality Disney store pajamas featuring select characters from Disney, Marvel, Lucasfilm and more.
---
The new Disney Backstage Collection subscription box, which celebrates the artistry of Disney through limited-release T-shirts, pins, and more, delivered to your doorstep—all in a custom-designed package.
---

Welcome to Scent by Mickey! We're a subscription box featuring your magical fragrances from the happiest places! Each box features a candle, two fragrance products, and a custom artisan gift. Isn't everyone missing the Flower and Garden Festival right now? Our April box features surprises to take you back for a kinds of floral delights for home!
---
The perfect box for park hopping Disney fanatics or fans who are just looking for a little extra magic at home. Your choice of small shop merchandise, Disney official and park exclusives, or both! No two people get the same box! If you want to try one box before subscribing, choose the One Time Box options in the Shop section! Have a magical day!
---
For anyone that loves or wants to try the Wishes' brand featuring themed candles, tarts, & fresheners. Each box will contain 1 8oz soy candle, 1 4oz fragrance spray, 1 3oz wax tart - each of the same scent PLUS 1 car air freshener & 2 1oz tarts of different fragrances. All of our products are designed, hand mixed, and poured by us in Rhode Island.
---
Don't forget to check out our list of all the best subscription boxes in every category!