The Best Subscription Boxes for Teen Girls!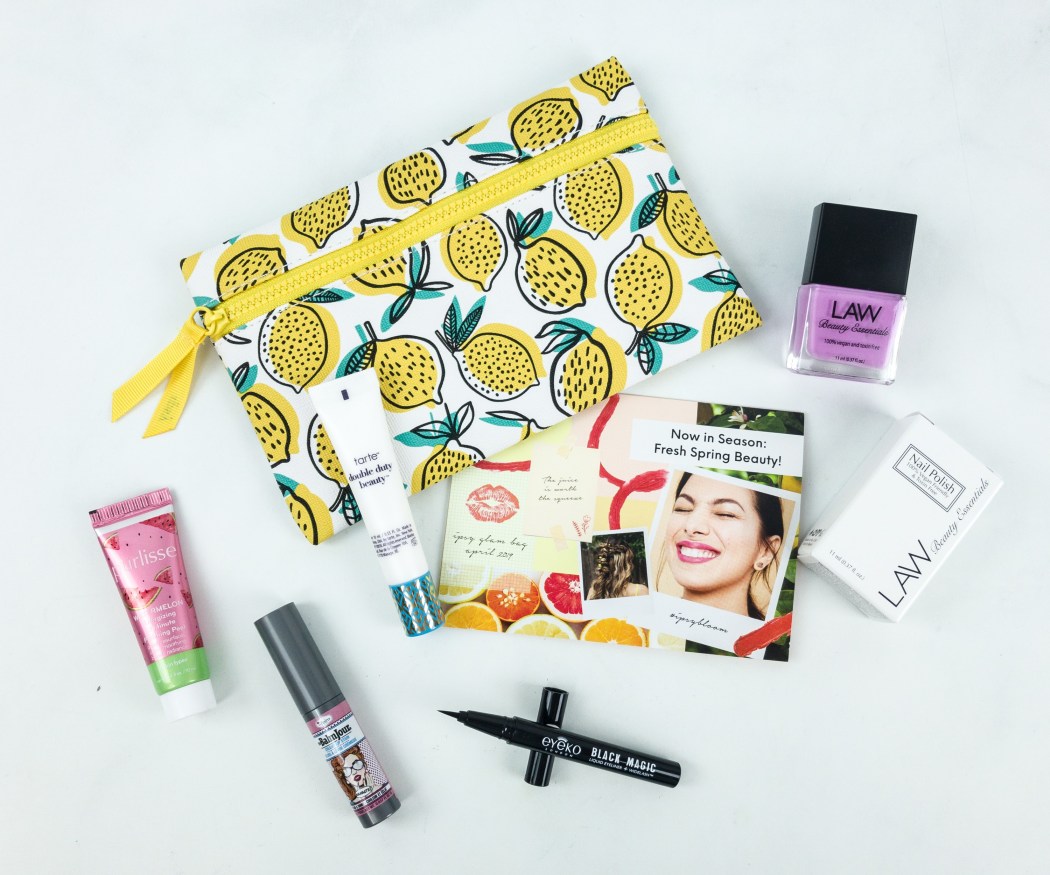 What you get: With 5 sample sized products from popular brands, Ipsy makes a great starter beauty subscription for teens. Each package also includes a cute glam bag where you can store the items. Tarte, Ciate London, Juice Beauty, EyeKo, Steve Laurant, and It Cosmetics are just some of the brands included in past packages!
Read the Ipsy Reviews and see more of the past items!
Price: The subscription costs $10 per month.
---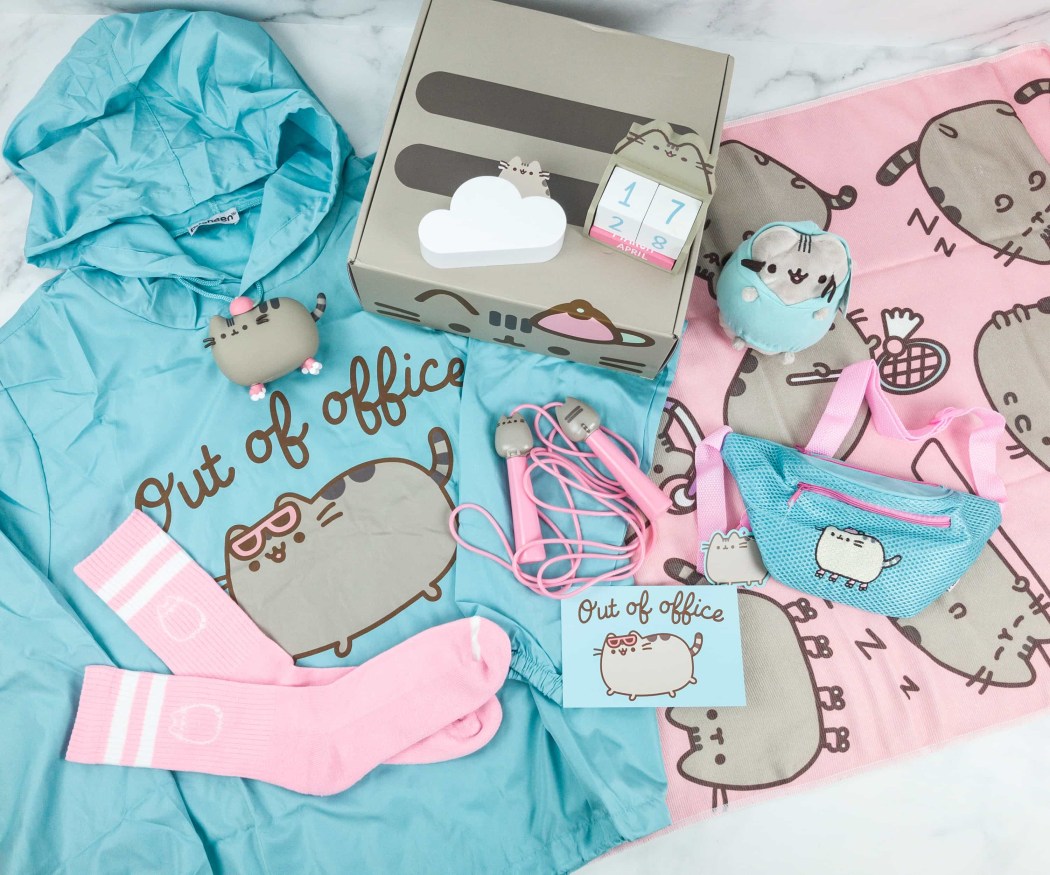 What you get: We all get excited with cute stuff, and we can't deny that every one of us gets fascinated with a cute character like Pusheen! This quarterly subscription box sends a variety of Pusheen-themed items, from wearables to stationery, and even household wares!
See the Pusheen Reviews page for past box contents!
Price: Each box costs $49.95 per quarter.
---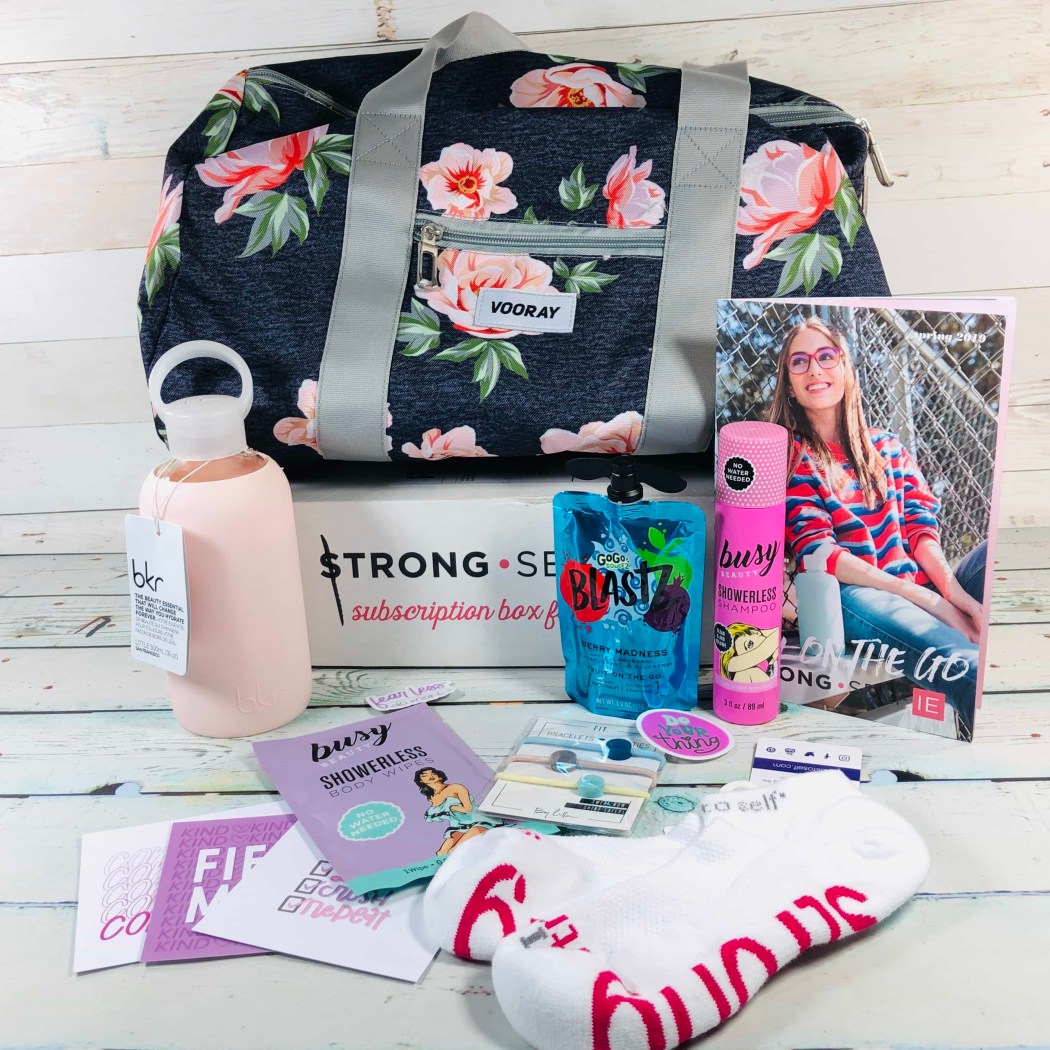 What you get: Sometimes, we need support to make us feel empowered. For young girls, it's really important to develop their confidence and faith in themselves. Strong Selfie is an empowering subscription especially made for young girls to inspire and support them to be their best selves! There are 2 options available: Bloom (box) for girls 8-12 years old, and Burst (Box) for girls 13-17 years old.
Check out STRONG Selfie Reviews for more details!
Price: Quarterly boxes start at $59.95.
Deal: Get 20% off your first box in a membership! Use coupon code Hello20.
---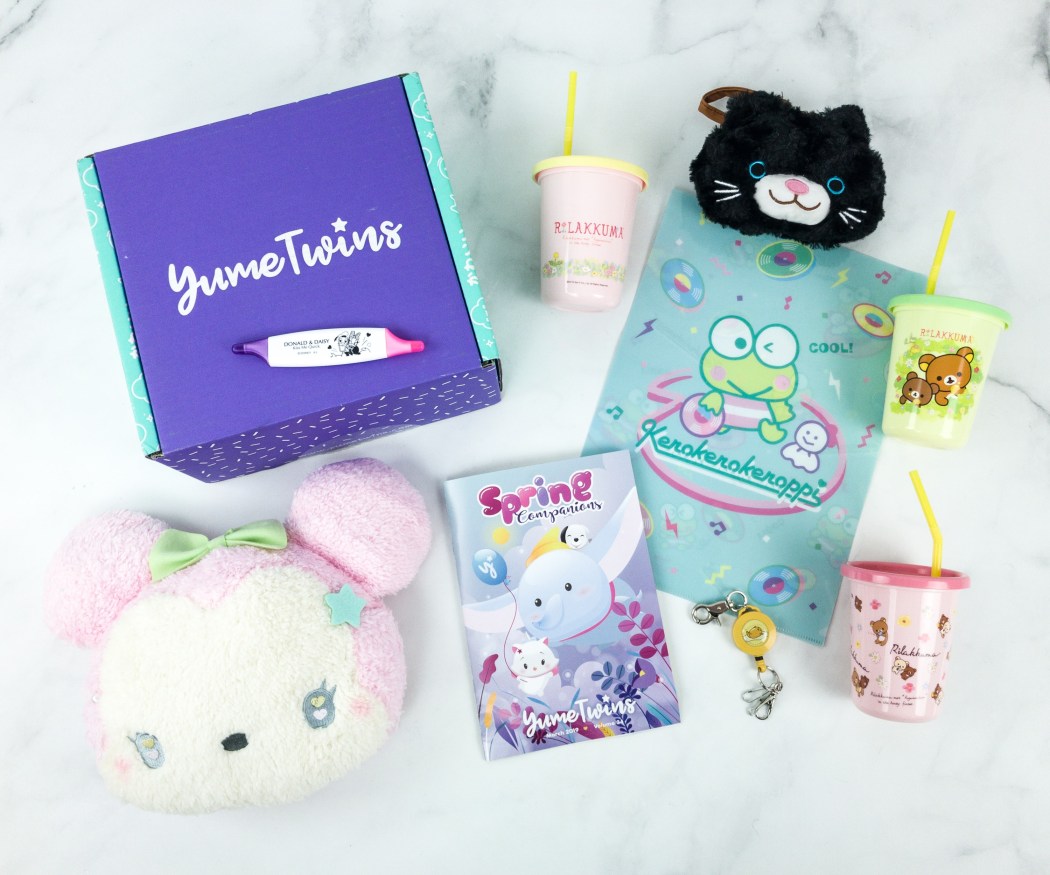 What you get: Kawaii collectibles await in every box of YumeTwins! Every month, they send licensed merchandise from popular Japanese brands, such as Sanrio, Bandai, Takara Tomy, Rilakkuma, Doraemon, and many more. It usually includes accessories, plushies, figures, keychains, and stationery as well. This subscription comes from the same people behind Tokyo Treat and they say that this box all about the "yume kawaii" culture that recently emerged in Japan, which is not just about cuteness but has a mix of fairytales too! Subscribers will even get fun rewards every month, like coupons, lifetime discounts, and exclusive items. The longer your subscription is, the better the rewards become!
Read the YumeTwins Reviews page to know more!
Price: Each box costs $35 per month.
Deal: Get 10% off your first order! Use coupon code HELLOSUBS.
---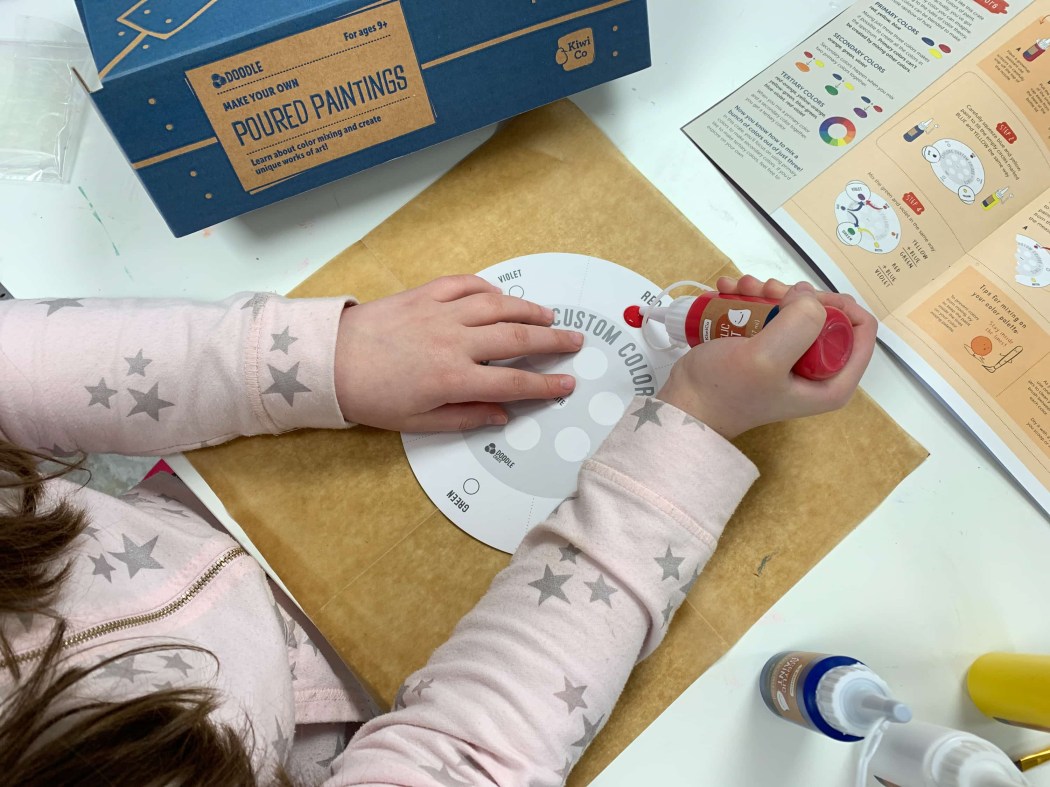 What you get: Doodle Crate inspires young makers to learn new skills and have creative confidence through arts and craft projects. Crafts made from the kit can be kept simple, or they can be made as intricate, the kids can decide on how they want to finish their project. The end result is nearly always something you will want to save! Aside from all the necessary supplies, each crate also includes a booklet with an excellent textbook quality background on the project's subject matter.
See the Doodle Crate Reviews for more information!
Price: Subscriptions start at $19.95 per month.
Deals:
---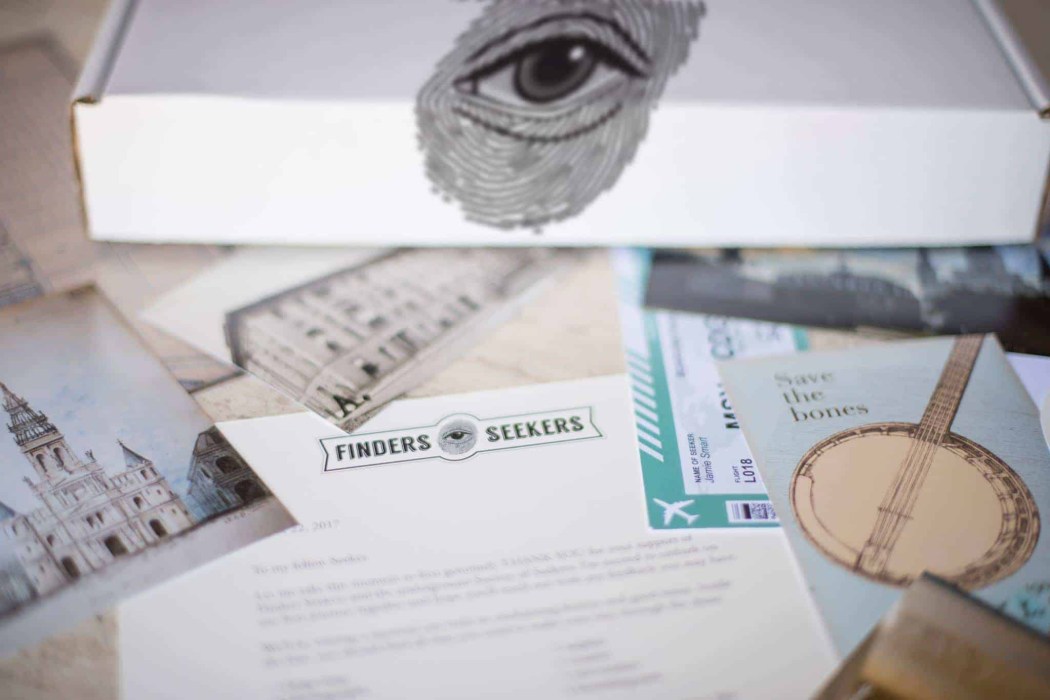 Finders Seekers is the box subscription that takes you on a wondrous hunt each month. We are an exclusive group of adventurers and intellectuals who receive a curious package every month that initiates a fun and challenging 'Find.' Explore world cultures solving puzzles, decoding cryptic messages and discovering underground societies. What's more, successful Seekers can win prizes.
Deals:
---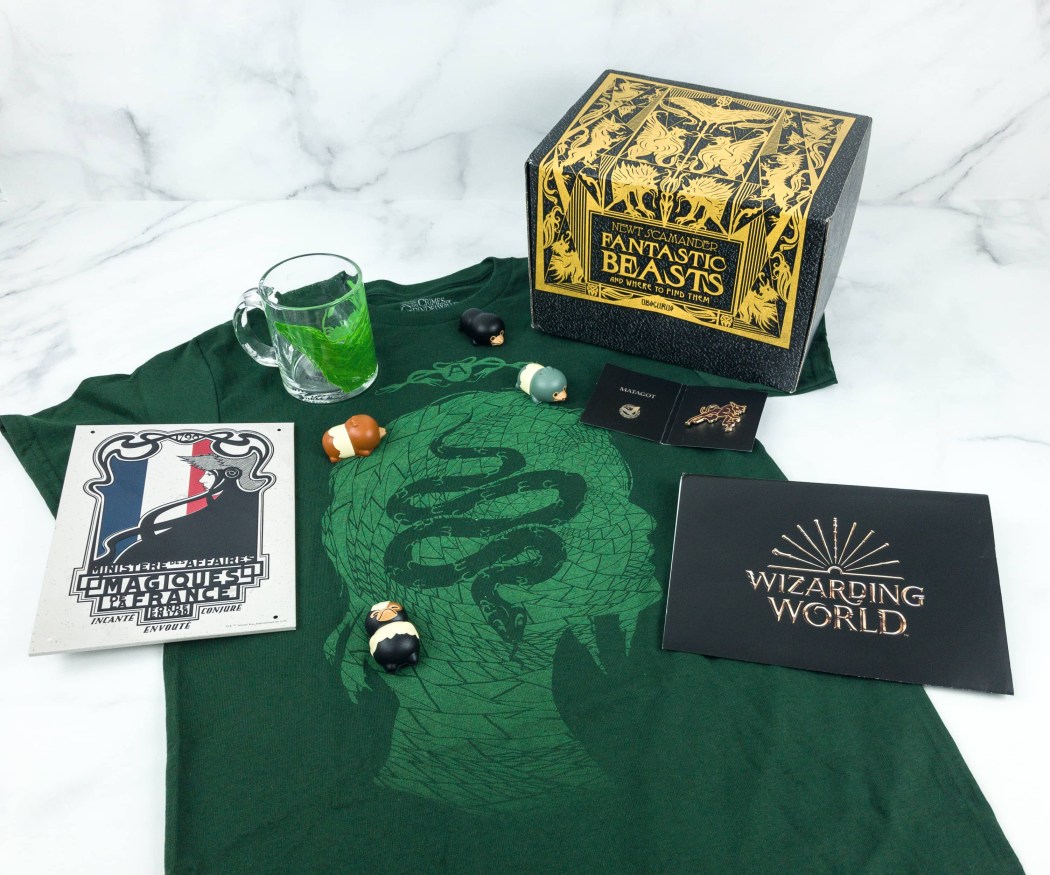 What you get: Who doesn't get fascinated with the Wizarding World? People of any age would, especially teenagers who love magic and those who have a good imagination! J.K. Rowling's Wizarding World Crate is the official Harry Potter and Fantastic Beasts subscription box from Loot Crate. They are sending their boxes bi-monthly and each contains 5-7 unique and officially licensed Wizarding World merch!
Visit the J.K. Rowling's Wizarding World Crate Reviews page to find out more!
Price: The box costs $39.99 every two months.
Deal: Save 15% on your subscription! Use coupon code .
---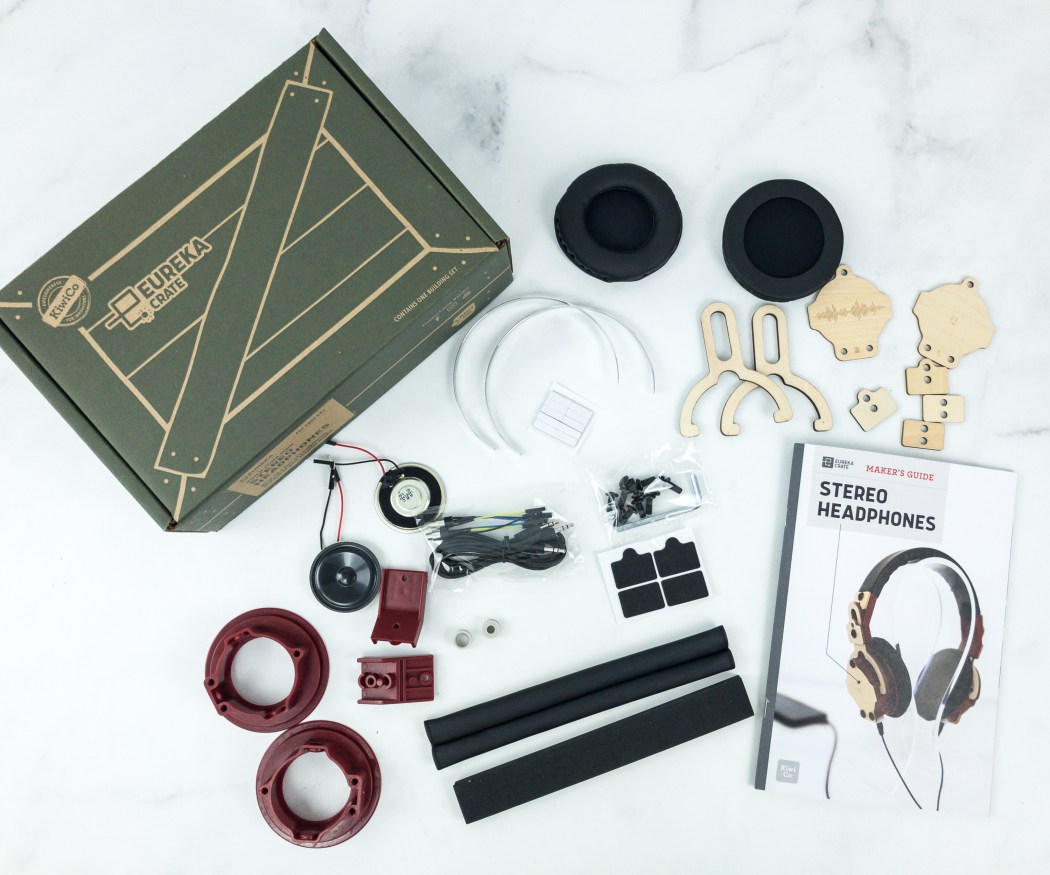 What you get: Engineering projects, science and math principles, plus a whole lot of fun are included in this box made for kids ages 14 and up! Every month, you'll get an engineering project (like desk lamps, or electric pencil sharpeners, or anything that's really useful), detailed step-by-step instructions, a Maker's Guide and a design challenge that will take your project knowledge to the next level.
Visit the Eureka Crate Reviews page and take a peek at past projects!
Price: Subscriptions start at $29.95 per month.
Deals:
---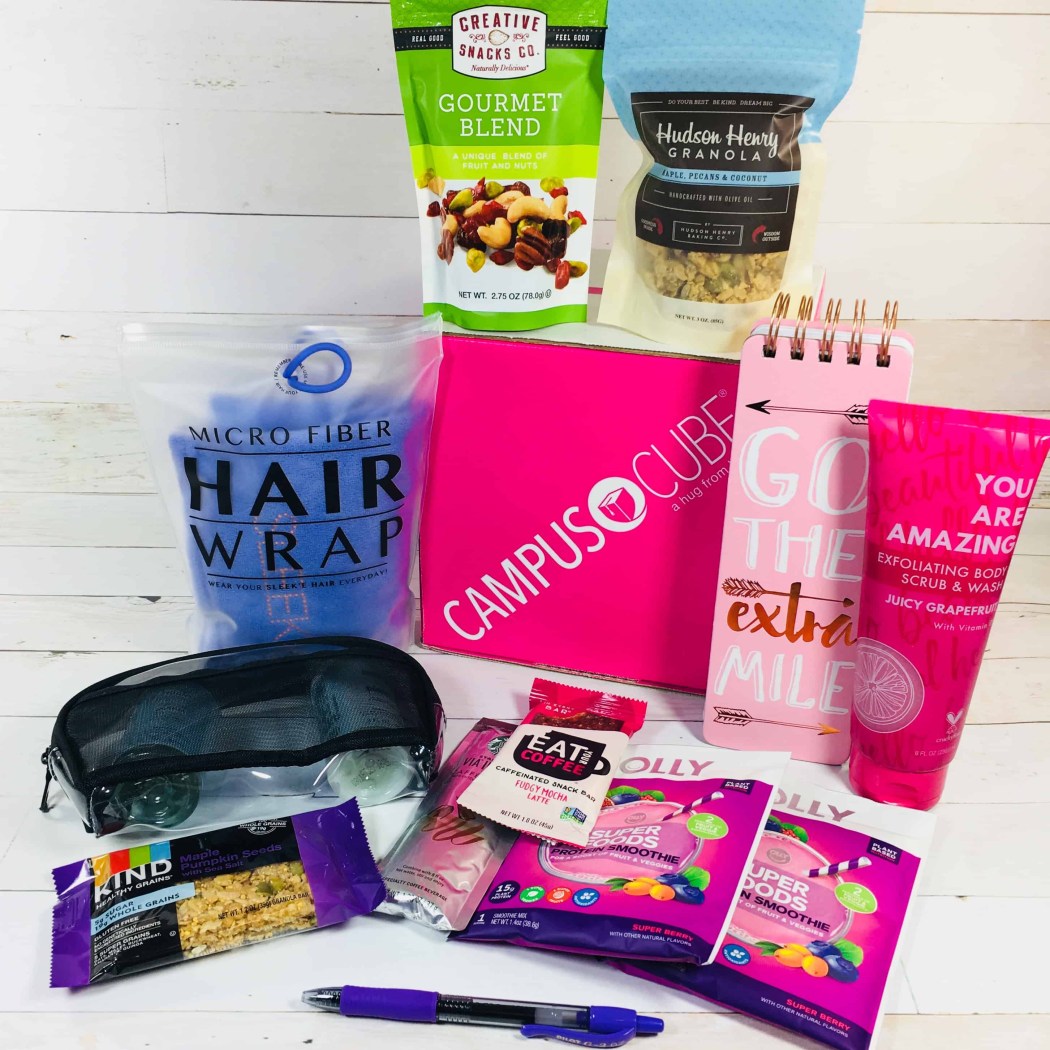 What you get: You can show teens some love and support with the CampusCube box! It's like a care package specially curated for your college student to help them get through the semester. This is the subscription for girls, with items ranging from snacks to beauty and accessories to stationery. They can receive up to 4 boxes per semester, or a total of 8 boxes all throughout the school year!
Read the CampusCube Girls Reviews for more information!
Price: Subscriptions start at $39.99.
Deal: Take $5 off your box! Use coupon code HS5.
---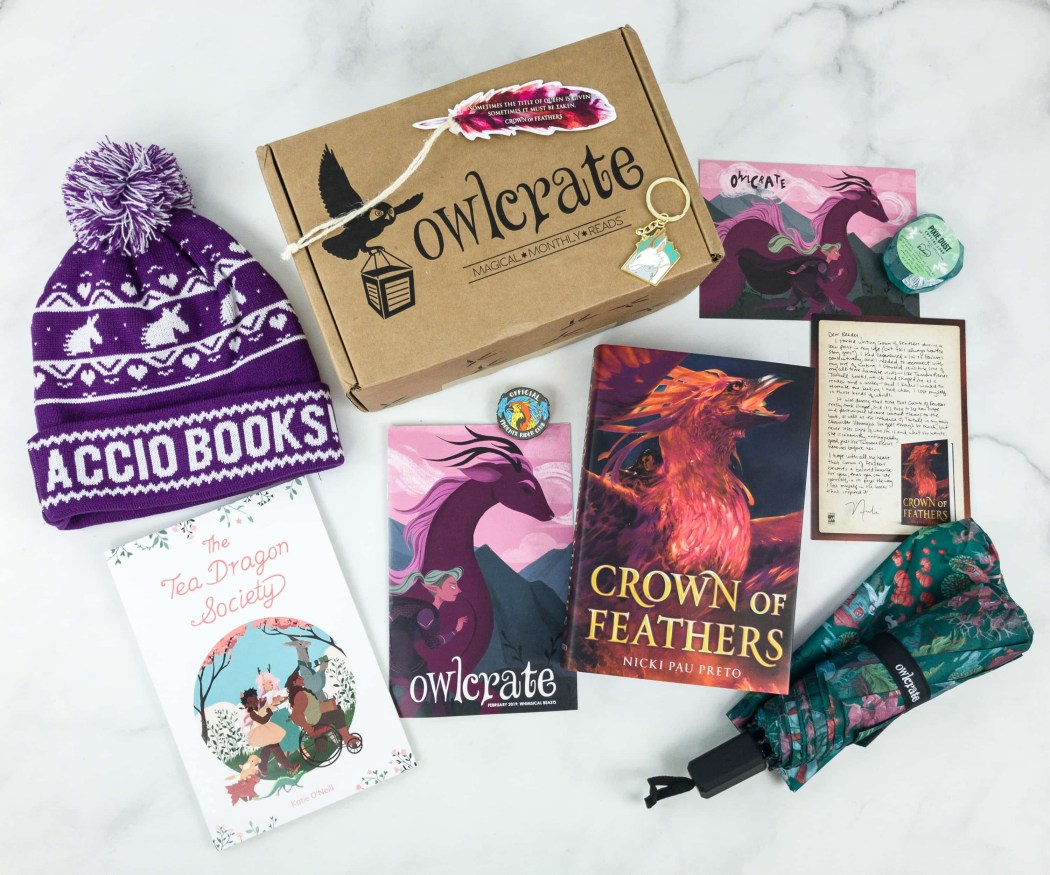 What you get: OwlCrate caters to anyone who loves reading, but their selection of the hottest Young Adult novel most likely to appeal with teens. Subscribers receive one YA novel every month, along with 3-5 bookish items that are in line with the book's theme to enhance the whole experience.
See the OwlCrate Reviews page and take a peek at past box contents!
Price: Each box costs $29.99 per month.
Deal: Get 15% off your first box! Use coupon code HELLO15.
---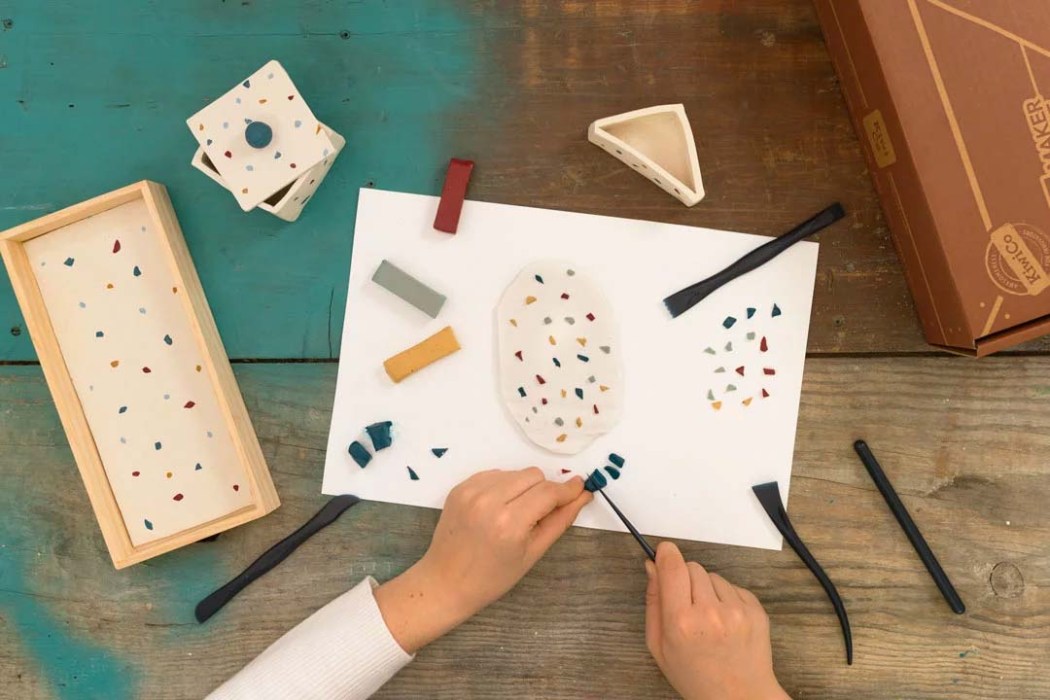 Maker Crate is dedicated to helping kids (and kids at heart) discover new art and design tools and gain the creative confidence to turn their artistic visions into design realities. From macrame hangers to terrazzo trays, they'll take pride in making something fun — and functional.
Each crate introduces a new technique, opening the doors for makers to continue creating all by themselves — long after they've completed the projects in each crate. Plus, they'll get a look at the real-world applications and the history behind each art form or design technique.
Deals:
---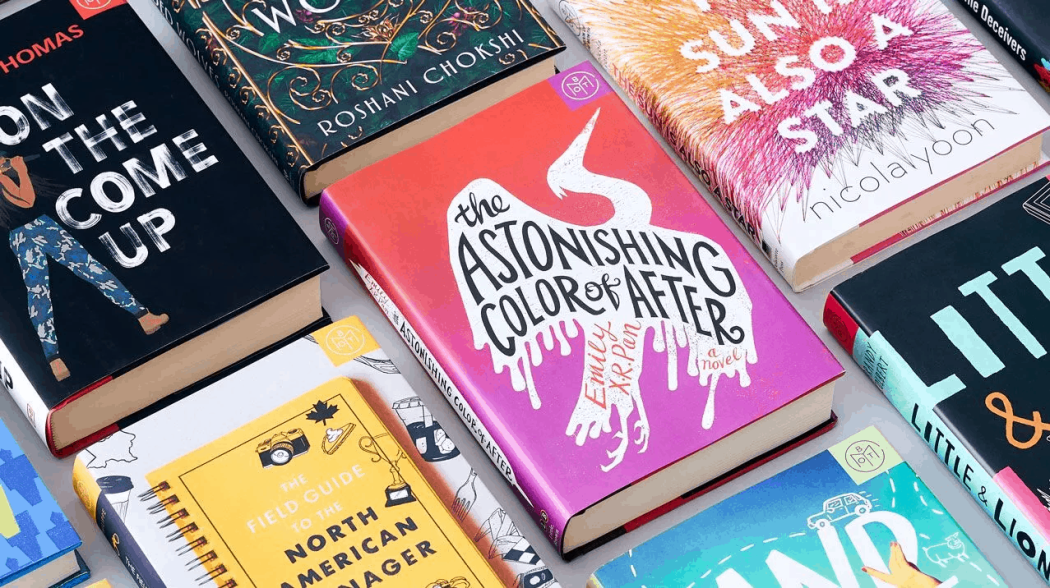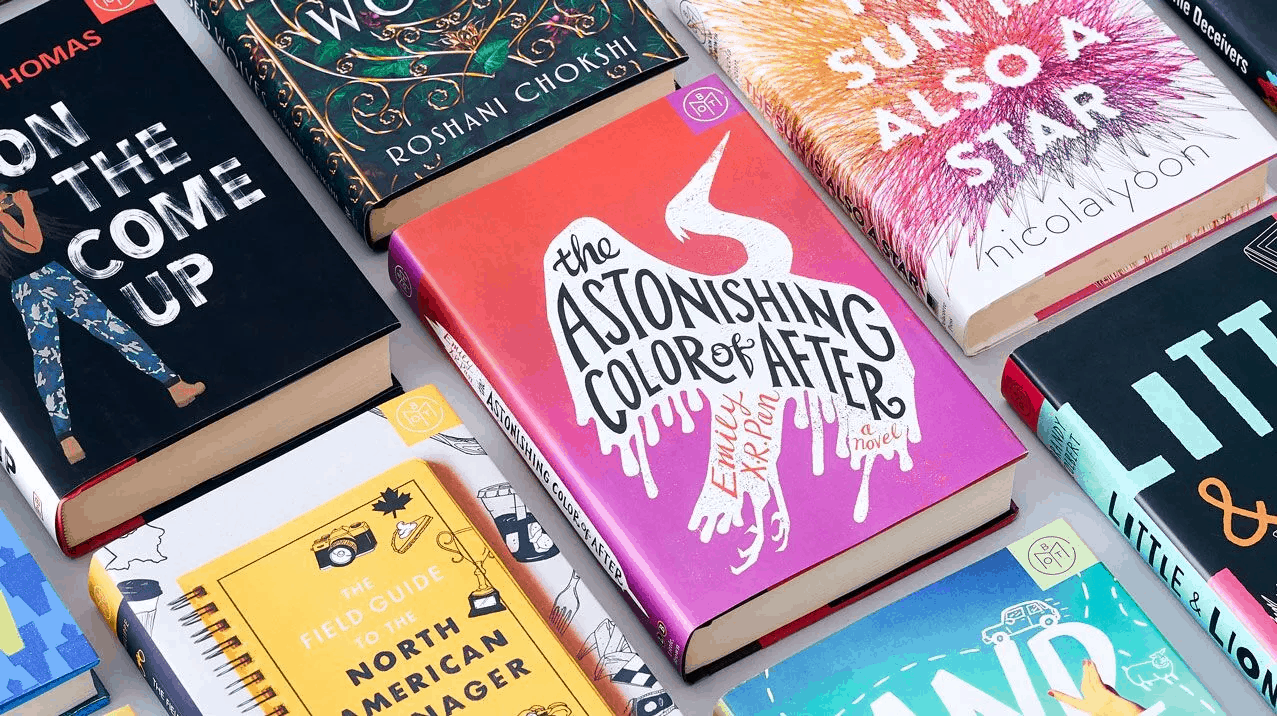 What You Get: You get to choose from the five best new YA books every month and get them delivered. Pick your book from the best new YA fantasies, adventures, romances, and coming-of-age-stories. There's just too many books, too little time!
Price: $14.99 per month
---
What you get: Tinker Crate helps develop and enrich one's creative problem-solving skills! Every box includes STEM (Science, Technology, Engineering, and Mathematics) projects specially designed for kids ages 9-16. Monthly boxes also include Tinker Zine, a reading material with fun science information and extension projects.
Visit the Tinker Crate Reviews page for more information!
Price: The box costs $20 per month.
Deals:
---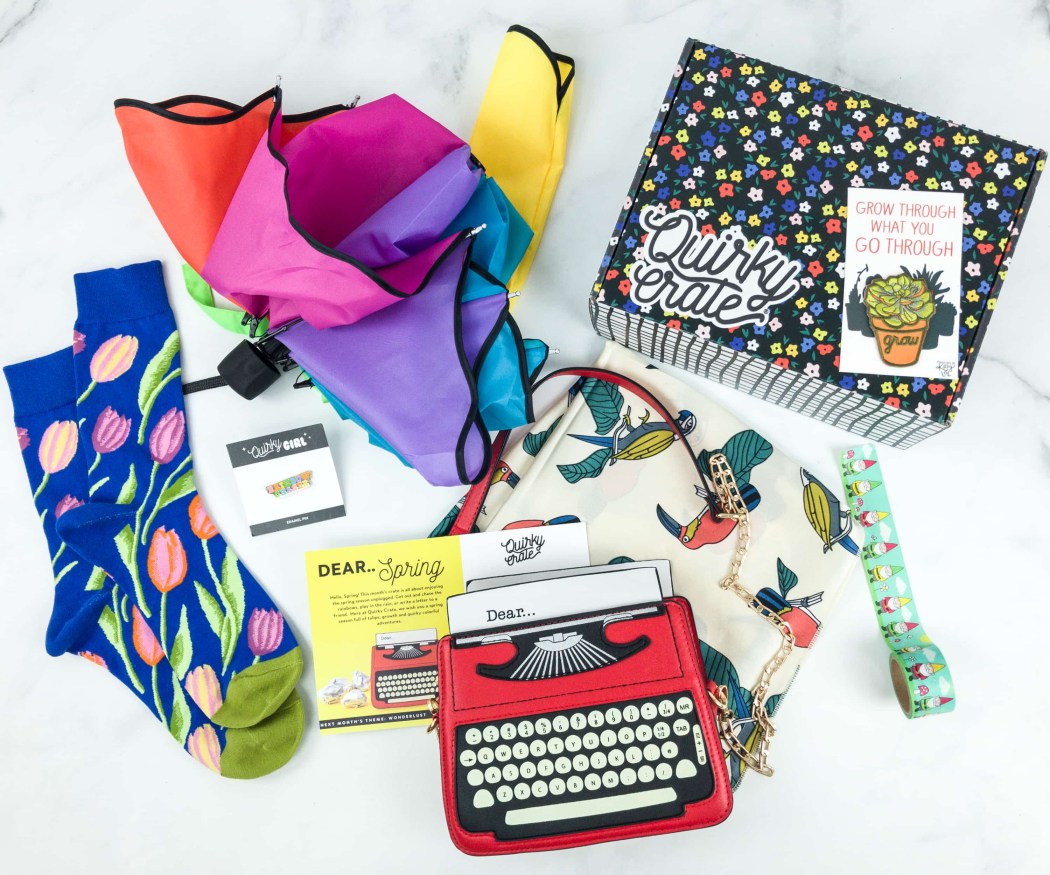 What you get: From the name itself, Quirky Crate is all about the quirky stuff. They send at least 5-8 items in every box, and it always includes unique and novelty item like enamel pins, eccentric handbags, accessories, cute stationery, and stickers, plus fun household items!
Check out the Quirky Crate Reviews page to know more!
Price: Boxes start at $34.99 per month.
---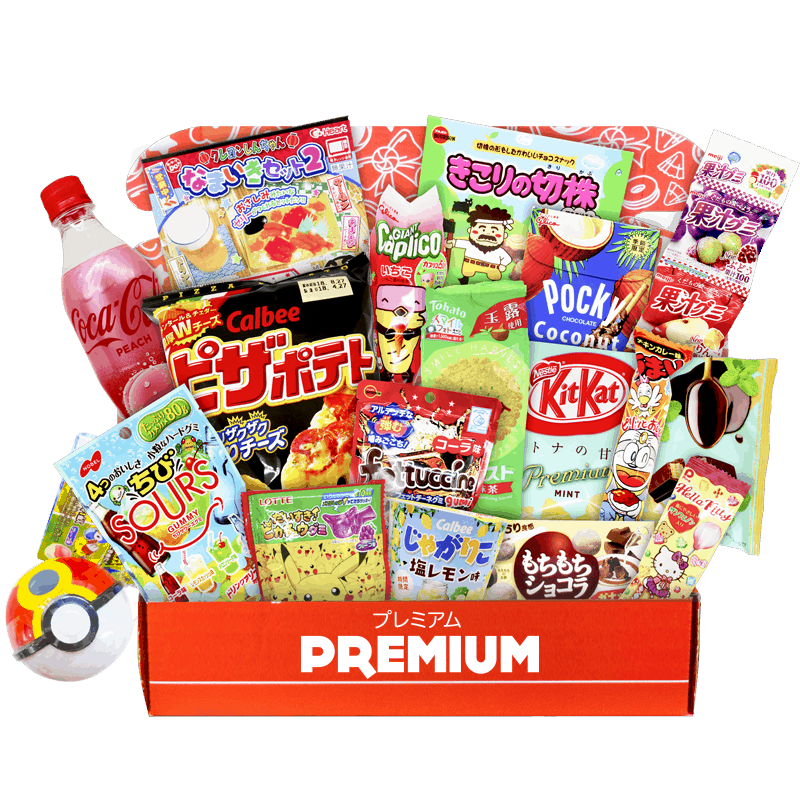 Japan Crate is a monthly candy and snack subscription box! The company's HQ is based in Tokyo, where they handpick unique candy, snacks, drinks, DIY kits, and more. Each box contains between 5 (in the Mini) to 20 (in the Premium) of full-size candies and snacks that are difficult or impossible to find outside of Japan!
Deal: Save $3 on your first regular or premium crate! Use coupon code HELLO.
---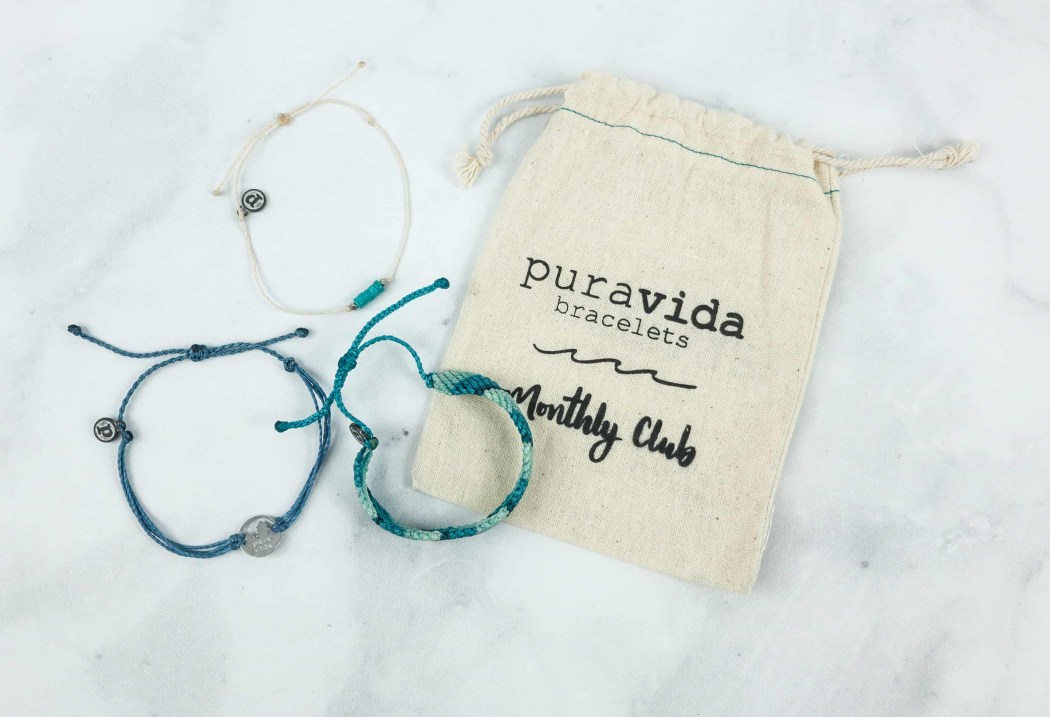 What you get: For dainty bracelets, Pura Vida has got every fashionable teen covered! Each month, they send 3 hand-picked bracelets from their latest and most popular collection. The bracelets are fun and stylish, you'll want to stack them on your wrist as most of the designs go well together!
Read Pura Vida Monthly Club Reviews for more information!
Price: Subscriptions start at $14.95 per month.
Deals:
---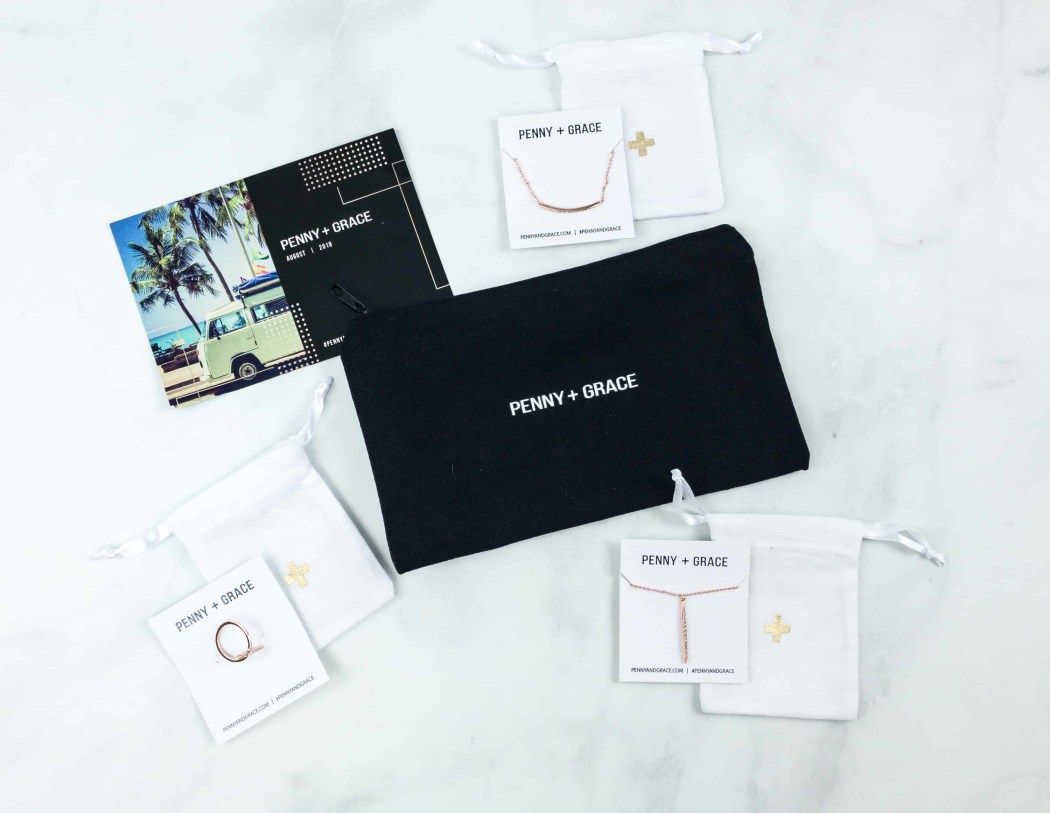 What you get:Penny + Grace delivers a trio of beautiful, gold-dipped jewelry that teens can wear everyday. Mix and match them, or layer them with other accessories that you have, they'll still all look gorgeous! Subscriptions are available in dipped 18k Gold, Silver, and 18k Rose Gold options, which you can change any time throughout the life of your subscription. You can also select a surprise metal and opt for no earrings!
Visit the Penny + Grace Reviews page and see past contents!
Price: A monthly subscription costs $19.99.
---
The You Matter! box was developed by Dr. Shannon Curtis, a practicing school counselor. After many meetings with students, it was found that many of them are feeling alone, depressed, suicidal, and invoking self-harm. This box is filled with encouraging, uplifting items and activities to promote positivity!
---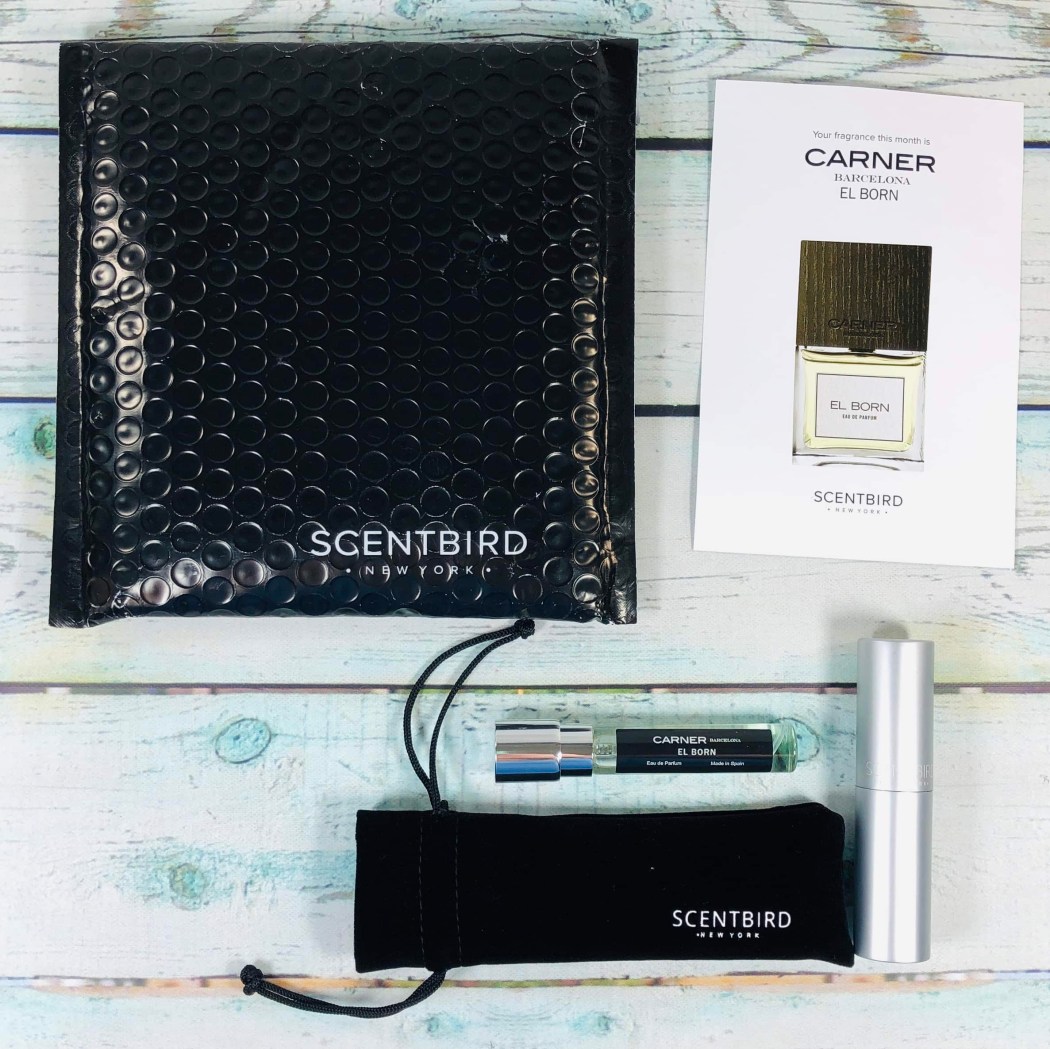 What you get: Scentbird sends a fragrance of your choice each month. With the wide variety of premium brands they carry, there's surely one that will appeal even to the pickiest teenager. Plus, they include a free case with every first order. Each monthly box contains a 30-day supply of fragrance, but you can also change the frequency or number of scents you receive.
Learn more by checking out past ScentBird Reviews!
Price: The subscription costs $14.95 each month.
Deal: Get your second month free! Use this link to get the deal.
---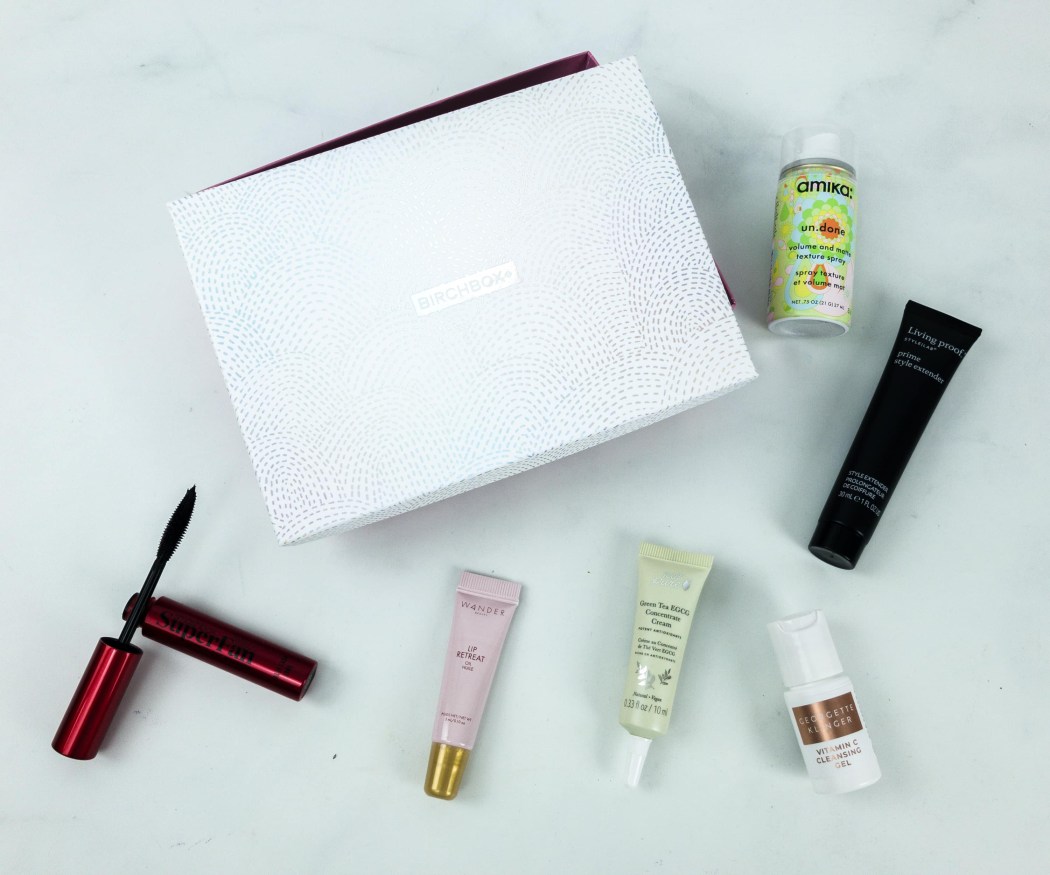 What You Get: Before buying full-sized products, it's really important that you can try it first by getting sample sizes, and Birchbox does it for you! This subscription is really helpful for teens who are still discovering products that will actually work for them. Each box contains 5 samples and deluxe size makeup, skincare, and hair care products (with an occasional full-size item!).
Learn more by visiting the Birchbox Reviews page!
Price: The box costs $15 per month.
Deals:
---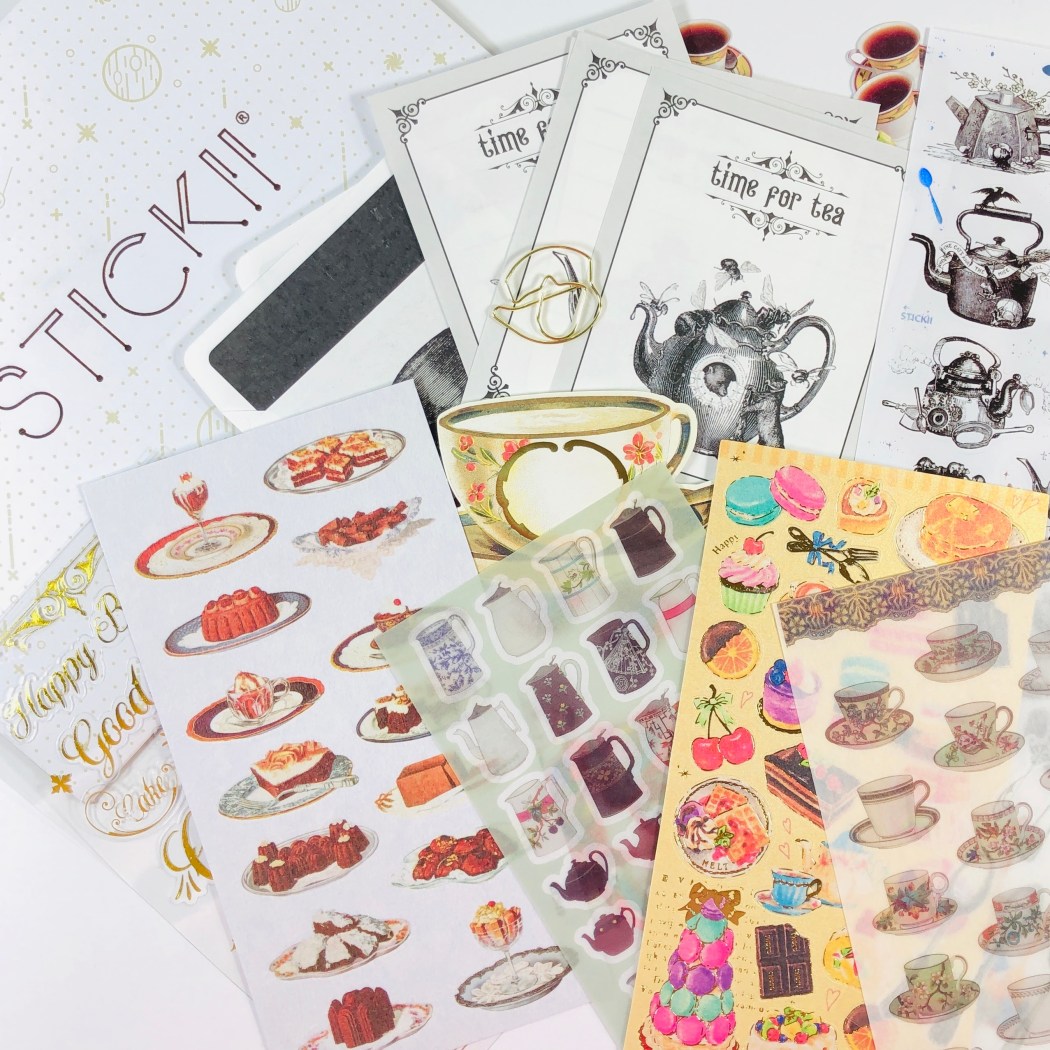 What you get: For $10 a month, you'll get loads of cute stickers in all shapes, colors, and sizes from Stickii! It's a convenient way for any sticker collector, including teens, to get their hands on the best and most adorable stickers around. It's also a useful subscription for journal/planner enthusiasts and crafty people. Aside from stickers, the package sometimes includes an extra stationery item, like washi tape samples or custom-shaped paper clips. Subscribers have to choose one from three categories – cute, retro, or pop!
Read past STICKII Reviews to find out more!
Price: The subscription costs $10 per month.
---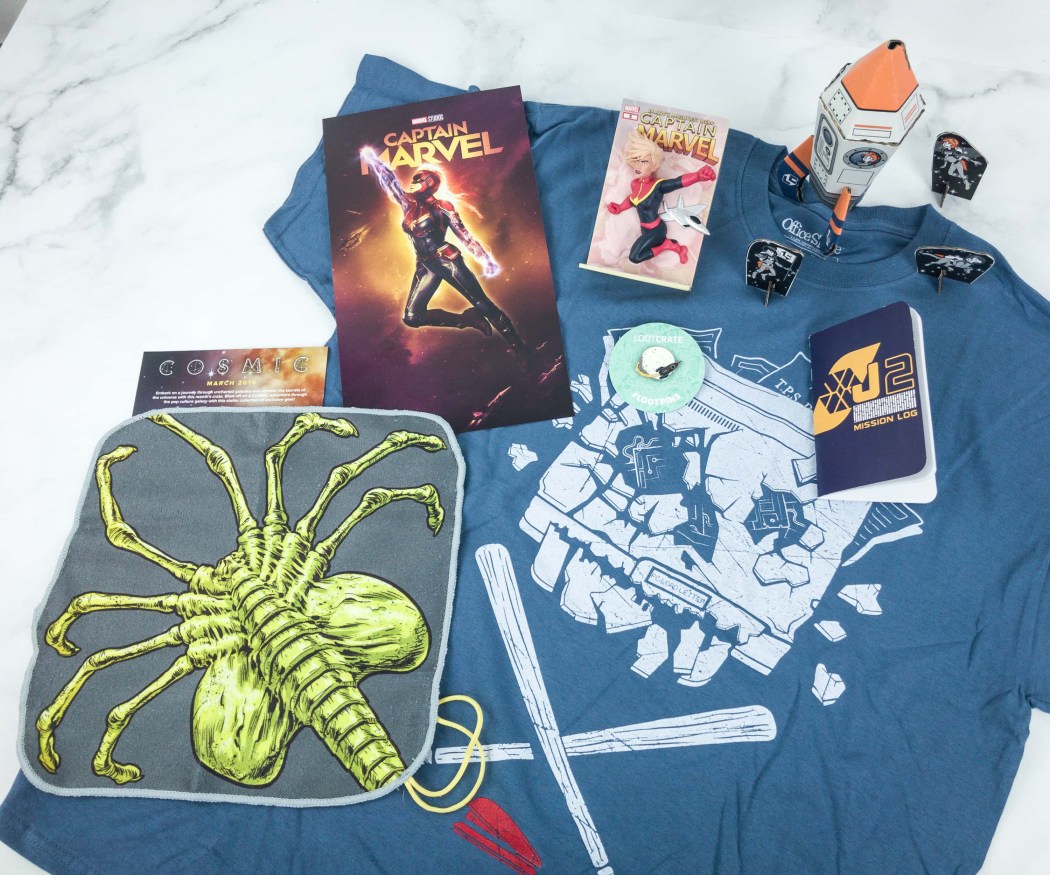 What you get: Each month is a chance to geek out with Loot Crate, a surprise mystery box packed with geek goodies, including collectibles, apparel, comics, pins, art prints, and posters. Boxes are curated around a theme, giving subscribers something new and exciting to look forward to every month. Past boxes have featured Captain Marvel, Hulk, Naruto, Adventure Time, Attack on Titan, Alien, Venom, X-Files, and more! You can expect a lot of exclusive merch from this subscription, as well as other hard-to-find geeky collectibles!
Check out Loot Crate Reviews for more subscription details!
Price: Each box is $19.99 per month.
Deal: Save 15% on any subscription plan. Use coupon code HELLOSUBSCRIPTION15.
---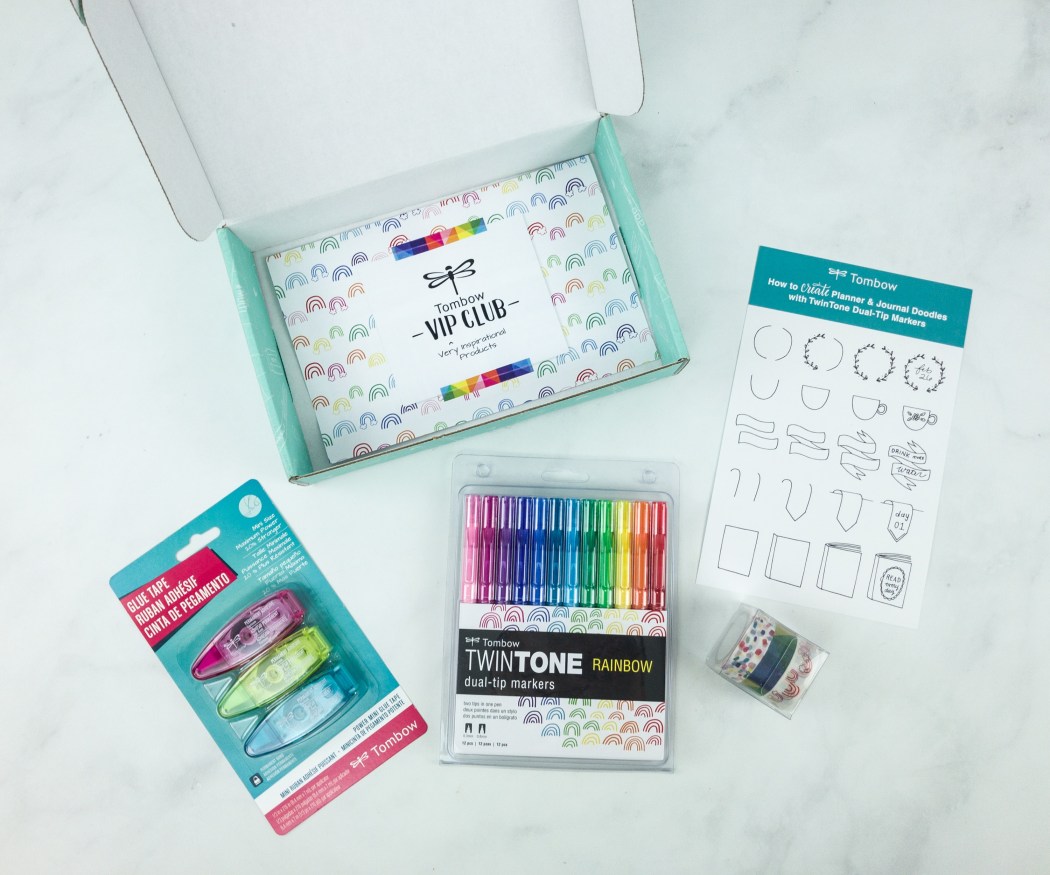 What you get: Tombow VIP club is for the crafty ones, or for the bullet journal enthusiasts! It's a quarterly one-time purchase box that features an assortment of Tombow products, including exclusive and newly released items that are not even readily available in the US or Canada. Each curated box will include at least 1 exclusive item and new products.
Visit Tombow VIP Club Reviews page and see items from past boxes!
Price: A box starts at $25 per quarter.
---
What you get: For teen girls who love accessories, EarFleek is one of the top subscriptions to try! This subscription sends at least one pair of nickel-free earrings per month and subscribers can choose from four styles options: Boho Babe, Silly & Fun, Minimalist But Groovy, and I Don't Give a Hoot.
Visit the Earfleek Reviews page for more information!
Price: Subscriptions start at $3.49 each month.
---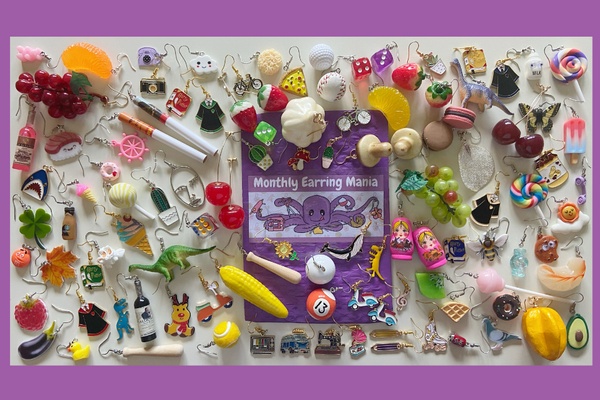 This subscription box (or a bubble-padded envelope) will bring two new pairs of earrings (plus bonus goodies) to your doorstep every month! Enjoy unique food themed, animal, hobby, sports or adventure earrings every month. Guaranteed to impress and destress - these fun and silly earrings will put a smile on your face and will attract compliments.
---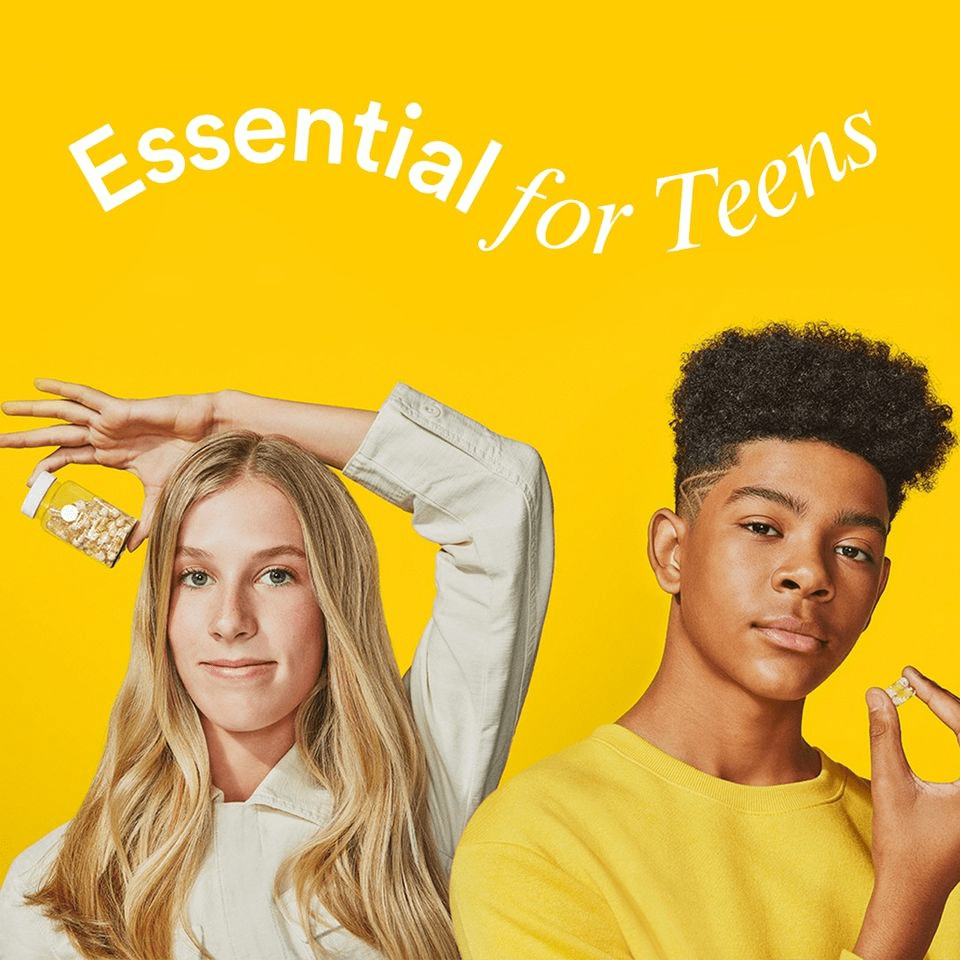 Today is an exciting day at Ritual HQ as we welcome two new members to the Ritual family with our latest launch of Essential for Teens. Known as Essential Teens (for Her) and Essential for Teens (Him), our newest multivitamins are designed to help fill nutrient gaps in teen's diets.
---
Looking for more? See the entire list of the best subscription boxes!