The teenage years are a time of unique tastes and ever-changing hobbies. Luckily, there's a fun way to help teens express themselves: subscription boxes that align with their interests! Whether they're particularly selective or simply seeking something new, these boxes make it easy for teens to find the things that keep them engaged and motivated. With the right subscriptions, teenagers can be empowered to explore their passions and gain a deeper understanding of who they are and who they want to become.
Show More (17 items)
The younger generation's interests and preferences are ever-evolving, which is why subscription boxes have become the latest craze. From literature and movies to fashion and cosmetics, there are boxes that cater to every interest imaginable! These subscriptions also provide age-appropriate educational projects and hands-on activities, making them ideal for parents seeking to keep their teens engaged and busy. Additionally, there are boxes that focus on overall wellness, ensuring that teens have access to the resources they need to maintain a healthy lifestyle.
If you're looking for the best subscription boxes for teens (or even tweens!), we've got you covered. While not all of these boxes are geared specifically toward teenagers, they're all fantastic options for the younger crowd. Discover an even broader selection of subscription boxes by exploring our lists for teenage boys, tween girls, and preteen boys!
All the Best Subscription Boxes for Teens!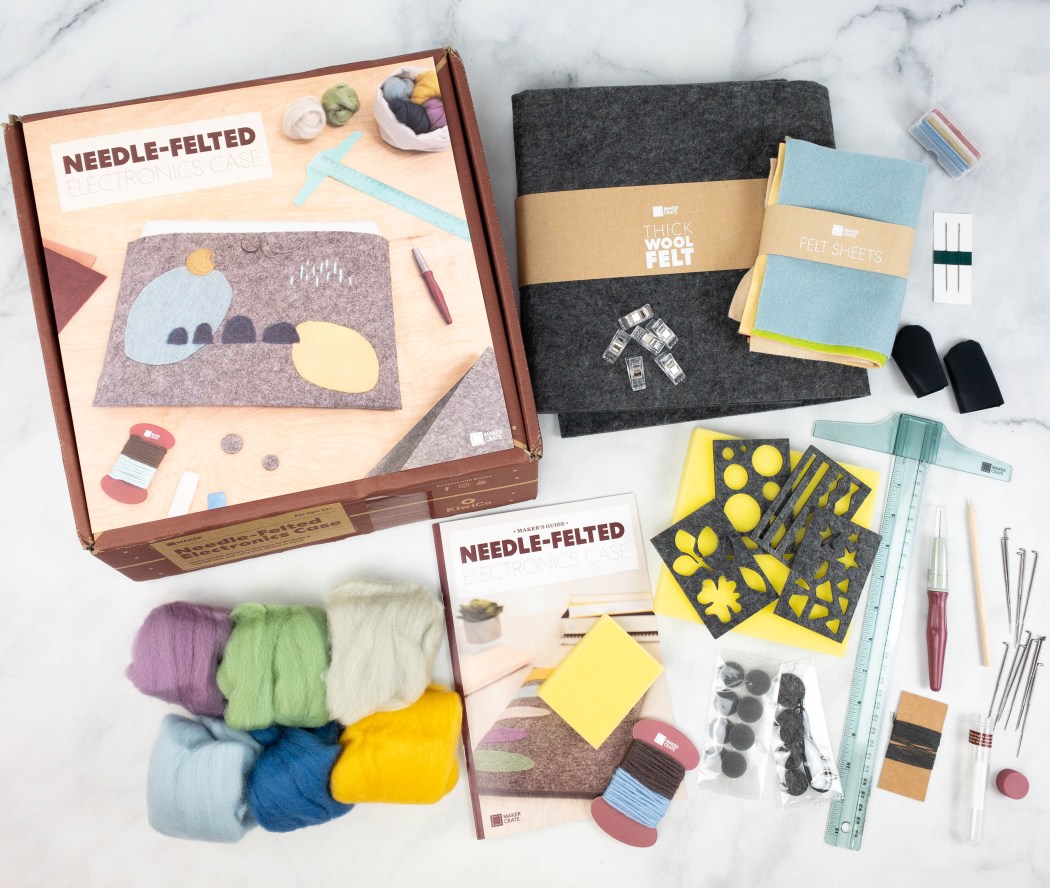 Image from: our review
Providing creative inspiration every month, Maker Crate by KiwiCo keeps teenagers busy with craft projects to complete and design challenges to take on! The subscription is designed to teach new creative techniques, helping young makers turn their artistic visions into design realities. Each craft box will include high-quality materials, tools, and video instructions that teens can enjoy at their own convenience. Everything is passionately designed and tested by KiwiCo's in-house experts, ensuring every project is fun, engaging, and never boring. Teens who love to create, as well as teens who simply want to try something new, will enjoy making something fun and functional out of this box!
Deal: Save 30% on your first month! Use this link to get the deal.
---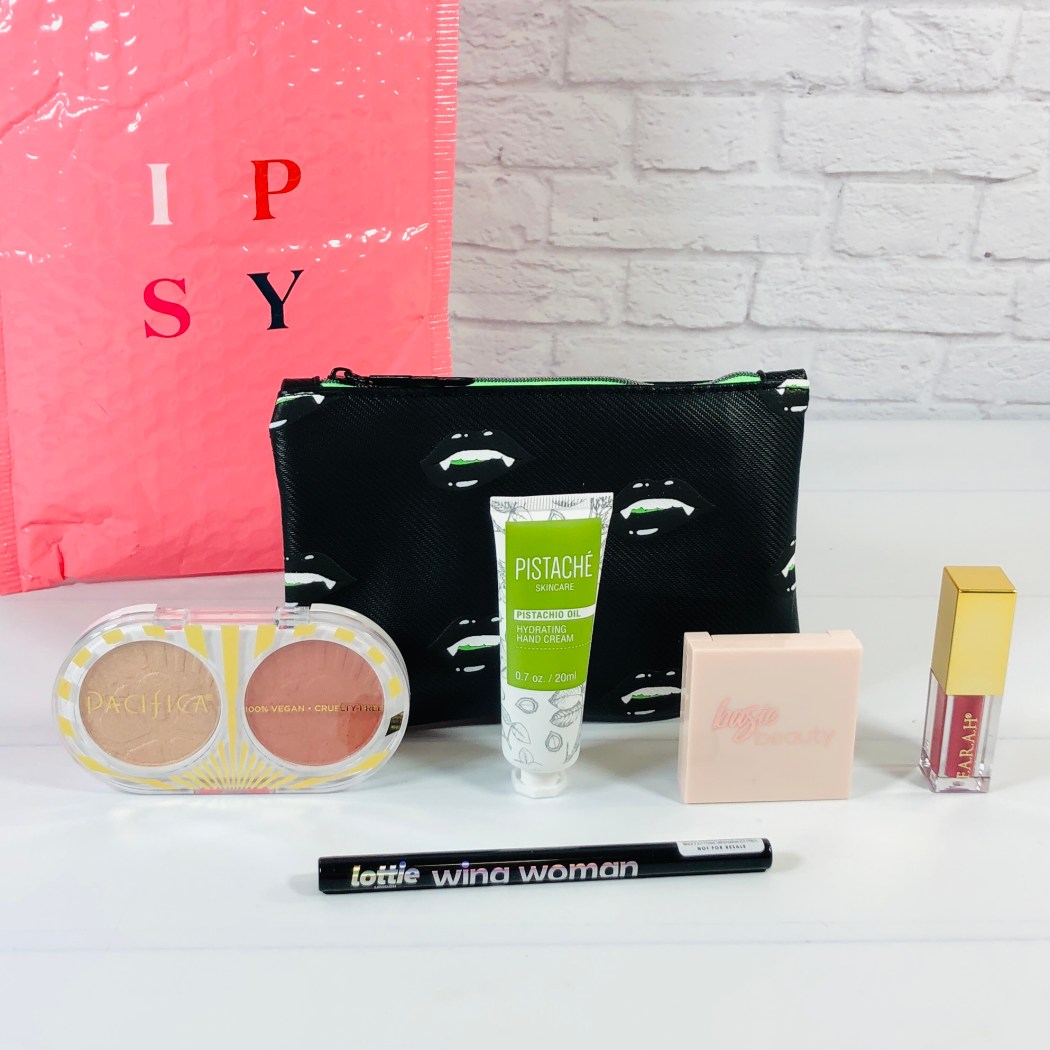 Image from: our review
When it comes to beauty discoveries, teenagers will enjoy Ipsy Glam Bag – a beauty subscription that offers a nice mix of makeup, skincare, and hair care items monthly. It's a great starter beauty subscription for teens because aside from being budget-friendly, each curation contains just the right amount of products to try so it doesn't get too overwhelming. Every month, subscribers receive at least five personalized and sample-sized items from both well-known and indie beauty brands. Plus, the beauty goodies come in a cute glam bag, allowing teen beauty enthusiasts to carry their stash wherever they go!
Deal: Get FREE month of Refreshments when you subscribe to any Ipsy subscription – that's up to $15 value!  Deal applies automatically, just visit and subscribe. FYI, Refreshments is an add-on subscription to your Ipsy membership. Must cancel after trial if you don't want to be charged.
---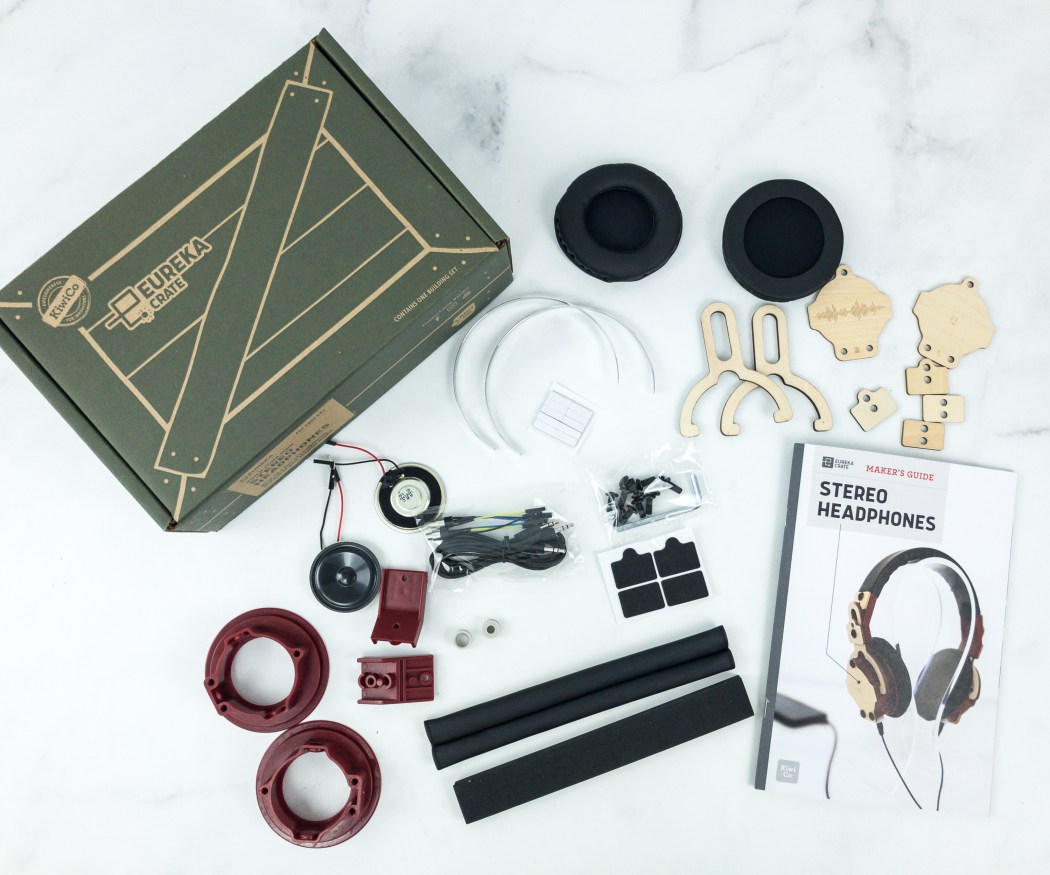 Image from: our review
There's no shortage of fun and learning with Eureka Crate by KiwiCo! Equipped with all the necessary tools and materials, teens will have a great time exploring engineering, science, and math principles through the hands-on projects featured in each crate. They don't need to be experts to be able to enjoy a DIY engineering project, like building an articulated desk lamp, making an electric pencil sharpener, or even putting together a wooden ukulele. With the help of step-by-step instructions and a guide that explains all the designs and processes behind the design, everything
Deal: Save 30% on your first month! Use this link to get the deal.
---
Image from: our review
As the kawaii aesthetic grows more popular among teenagers, cute and pretty things become more in demand! YumeTwins is a kawaii-loving teen's best friend – a subscription inspired by the "Yume kawaii" culture that recently emerged in Japan, which is not just about cuteness but a mix of fairytales too. Each month, they send the most adorable lifestyle and stationery products straight from Japan, which may include a mix of plushies, accessories, keychains, stationery, practical goods, and more. Some of the most popular Japanese brands often featured in their boxes are Sanrio, Bandai, Takara Tomy, and more!
Deal: Check the latest YumeTwins spoilers to get the latest code! Use this link to get the deal.
---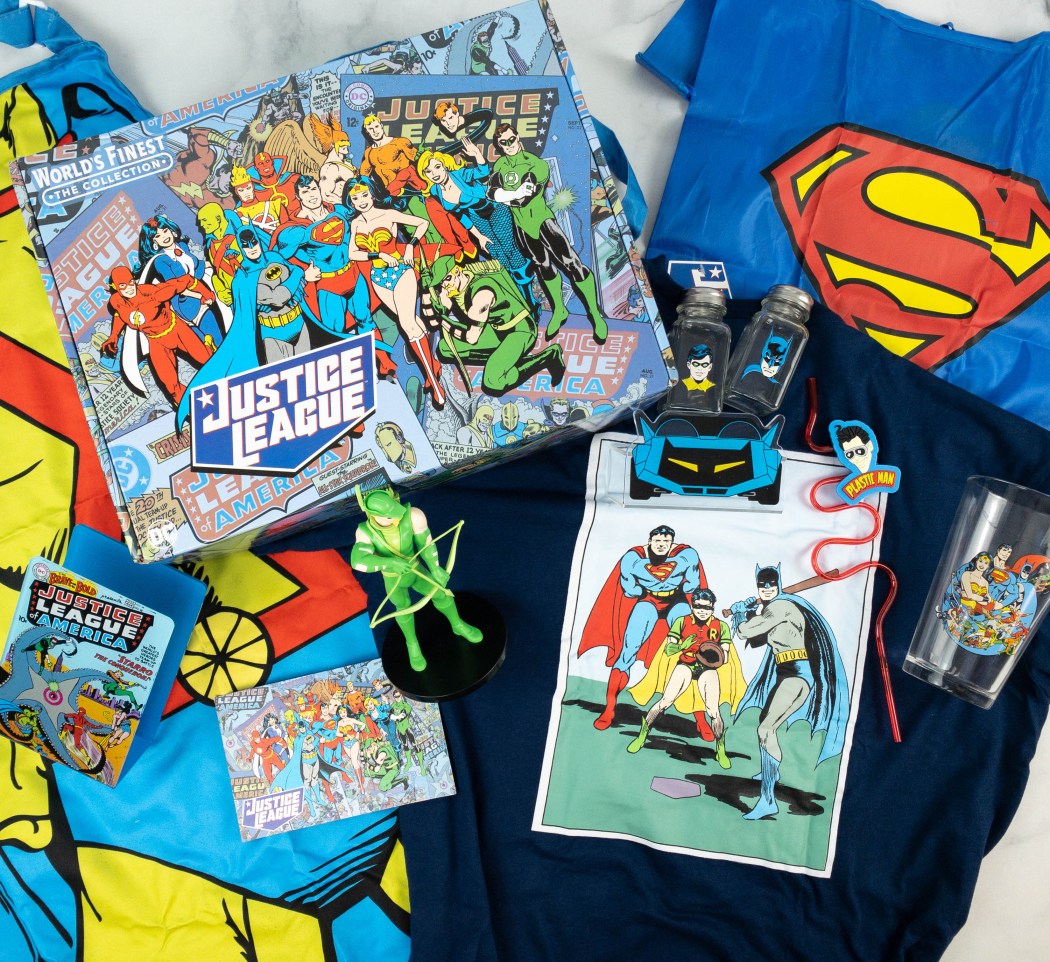 Image from: our review
For teens whose interests fall on DC superheroes and comics, World's Finest: The Collection is a great source of licensed apparel, accessories, lifestyle items, and other themed items worthy of adding to their prized geeky collection. This subscription ships four times a year, and every box is jampacked with high-quality collectibles to delight a true fan's heart. Expect 8-10 exclusive items in every box, including a unique 1/12th scale collectible vinyl figure for play or display, with a promised retail value of over $120! With quarterly shipments of all things geeky, teens can fill their shelves and wardrobes with the superhero and comic-inspired things they love!
---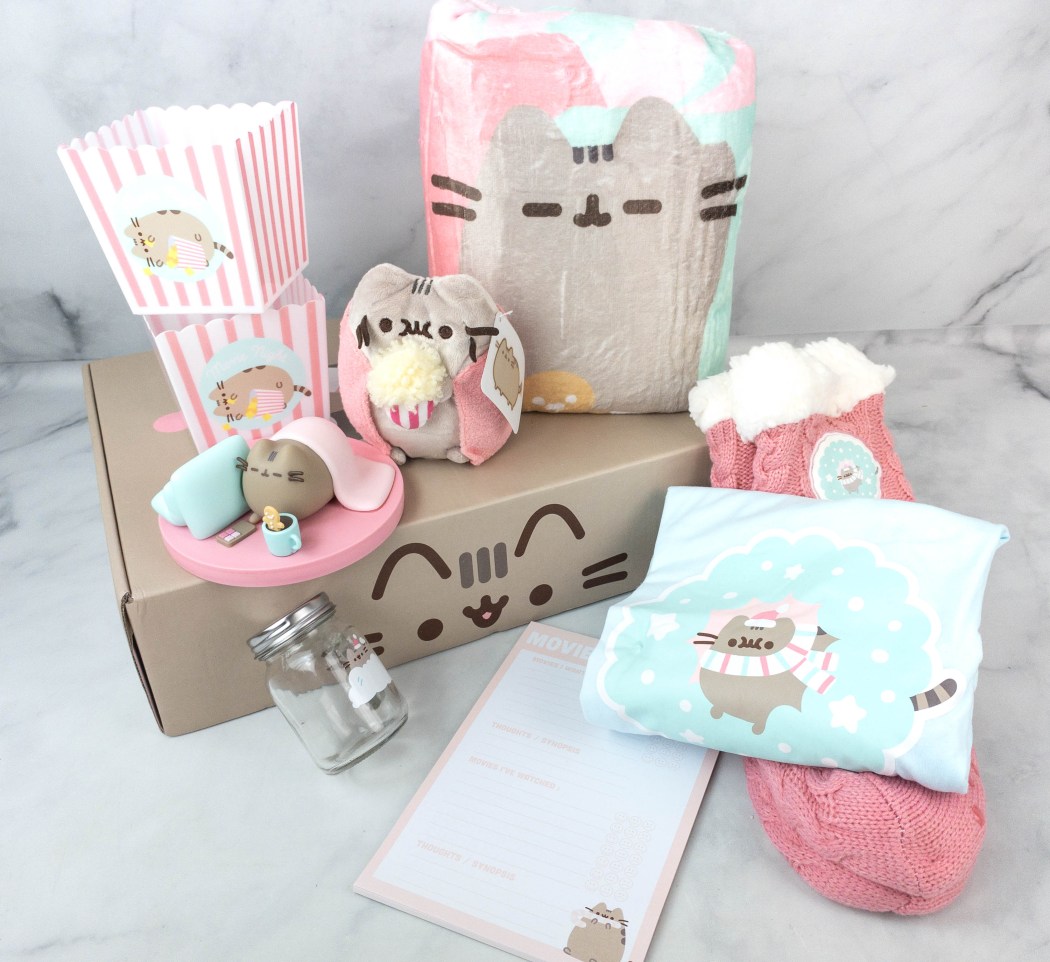 Image from: our review
We can't deny that many teens love a cute character like Pusheen! Pusheen Box is a quarterly subscription dedicated to bringing smiles to every Pusheen fan with licensed items and even rare first-edition items. From Pusheen wearables to stationery, lifestyle products, homeware, and more, teens will be delighted with the overflowing amount of cuteness in their seasonal boxes. Each box is expected to have a total retail value of over $100, which is more than double the cost of the subscription!
---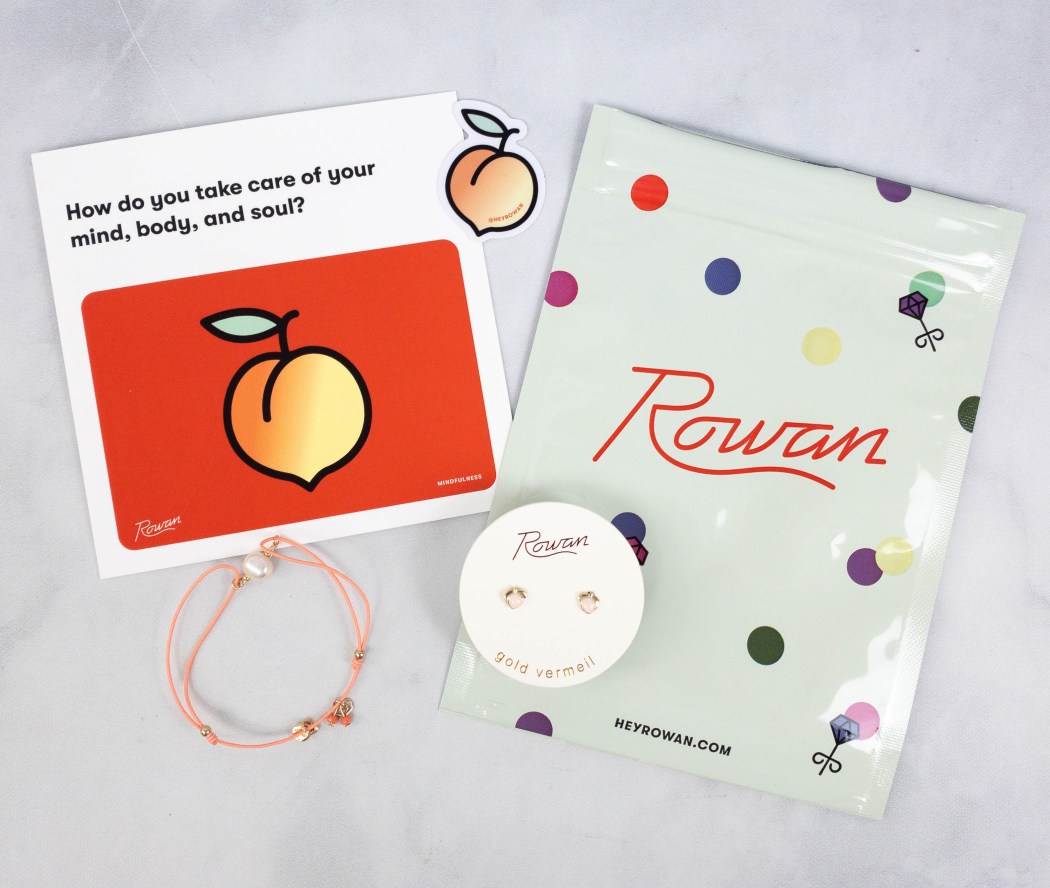 Image from: our review
Rowan keeps things exciting for teens who love to wear accessories! A stylish monthly surprise, subscribers receive limited-edition stud earrings in either Sterling Silver or Gold Vermeil along with a styling card in a reusable zipper bag and a box where they can keep their new pair. With fun and unique designs, they can express themselves by mixing and matching these accessories with their everyday clothes. All the earrings from this subscription are hypoallergenic, so even teens with sensitive ears can wear them as they please!
---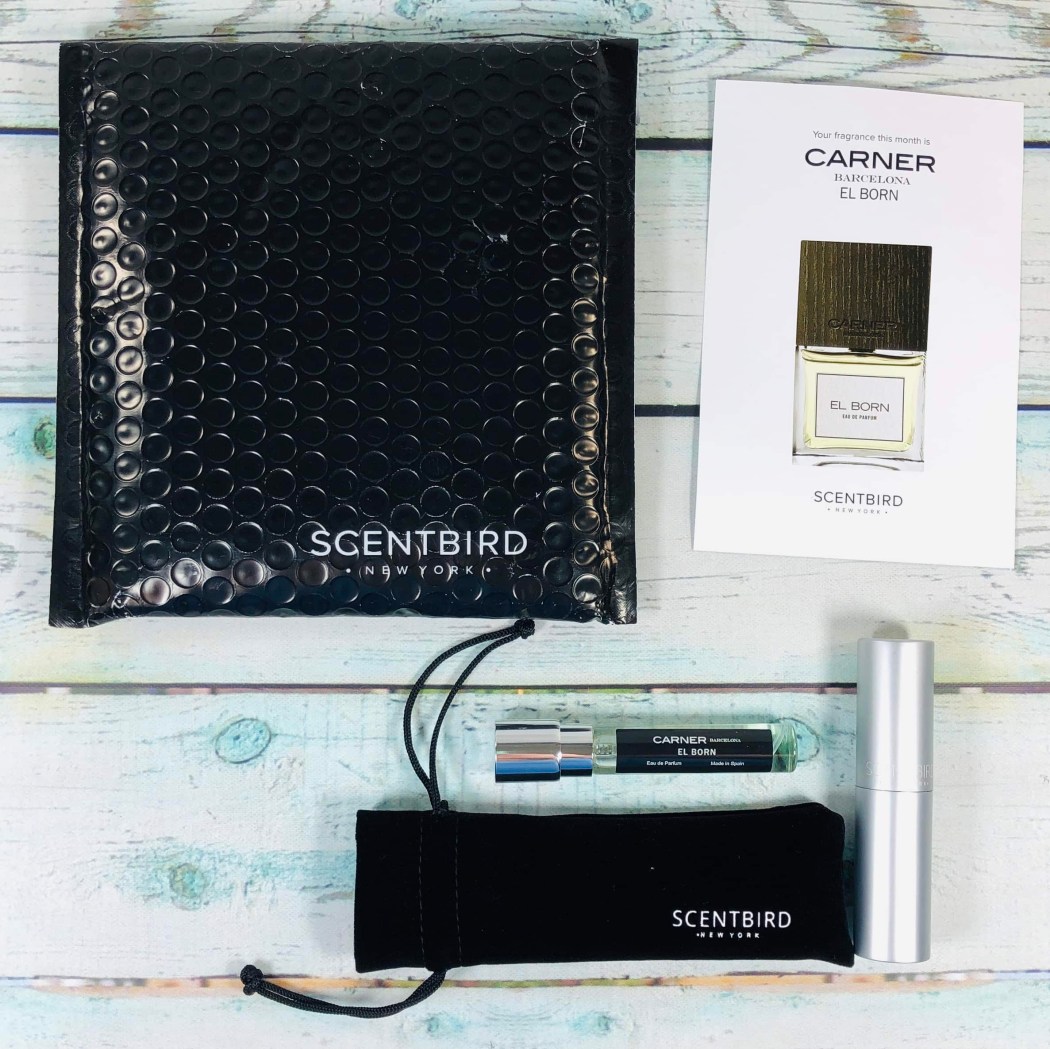 Image from: our review
Teenagers looking for their signature scent will have fun doing so with ScentBird, a monthly fragrance subscription that gives them the freedom to pick the fragrance they want to receive each month! With the wide variety of designer and niche brands available, there's surely one that will appeal even to the pickiest teenager. Each box includes a 30-day supply of fresh fragrance decanted into a handy glass vial, plus a free case with every first order. This scent subscription is all about the fun and magic of fragrances, which every curious teenager will love! From sweet to floral, woody, and fresh scents, they won't run out of new fragrances to try!
Deal: Get 50% off your first month! Deal applies automatically, just visit and subscribe.
---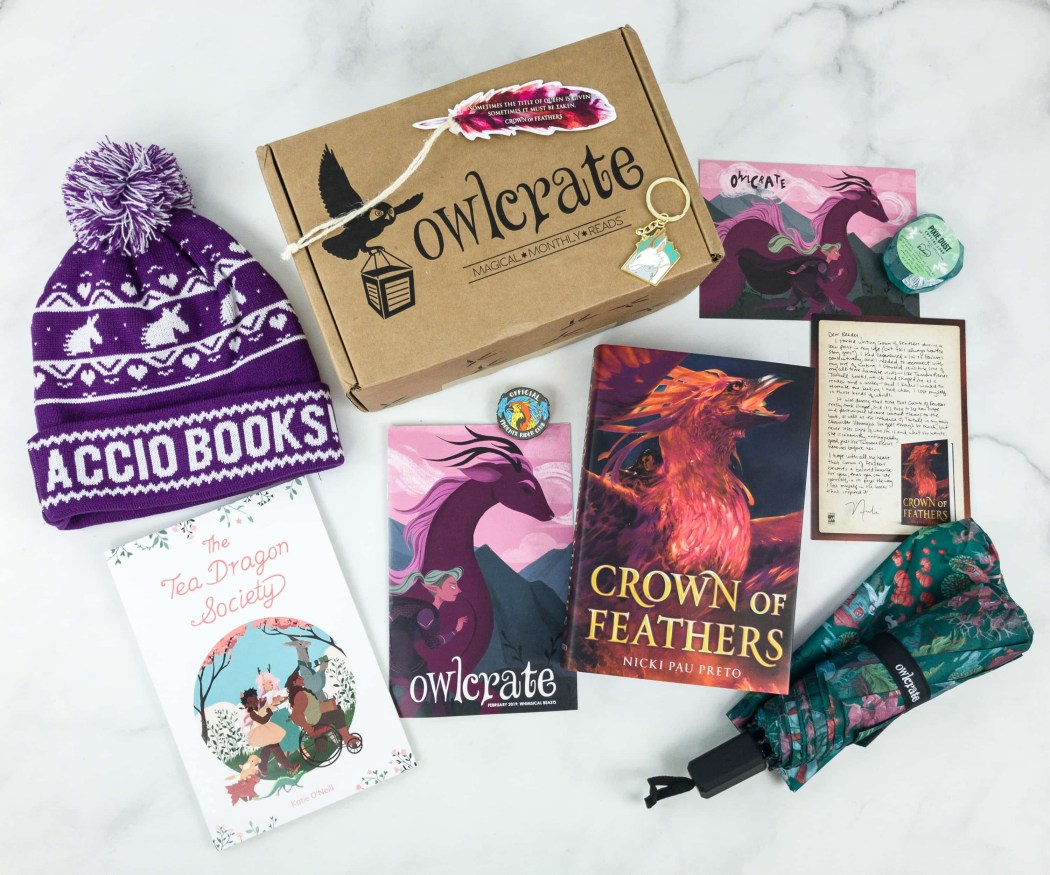 Image from: our review
OwlCrate caters to anyone who loves reading, but their selection of the hottest Young Adult novel will most likely appeal to teens. It gets them ridiculously excited by pairing a fresh new Young Adult book along with 4-6 unique bookish goodies and treats from small businesses and artists. All items inside the package are related to the current theme, making the unboxing more fun and reading cool again for them. Each box also contains cool and exclusive content from authors and publishing houses like a signed bookplate that you can't find anywhere else, therefore, enhancing the whole experience!
Deal: Get 15% off your first subscription! Use coupon code HELLO15.
---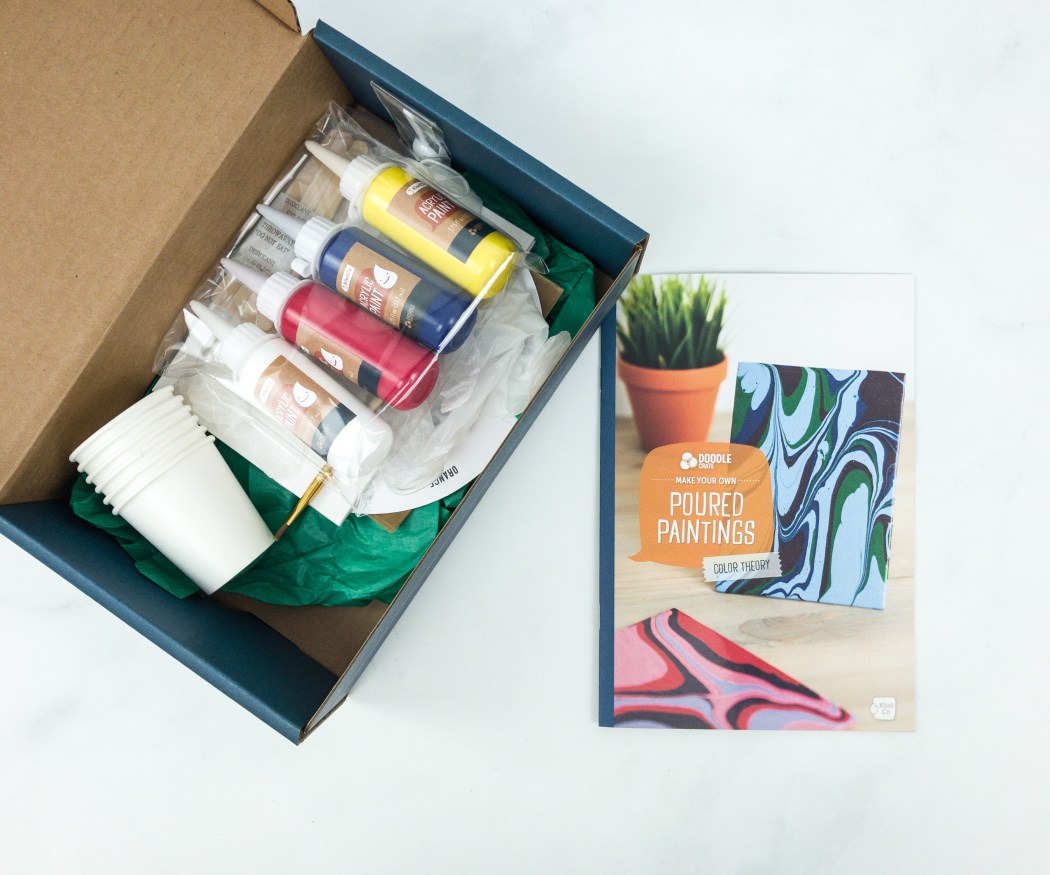 Image from: our review
Doodle Crate by KiwiCo inspires young makers to learn new skills and have creative confidence through art and craft projects. Designed for ages 9 to 16+, each box is tested to ensure that the projects are fun and inspiring, allowing teen makers to express themselves creatively. Crafts made from the kit can be kept simple or they can be made as intricate – teens are free to decide on how they want to finish their project! The result is nearly always something you will want to save. Aside from all the necessary supplies, each crate also includes a booklet with an excellent textbook-quality background on the project's subject matter.
Deal: Save 30% on your first month! Use this link to get the deal.
---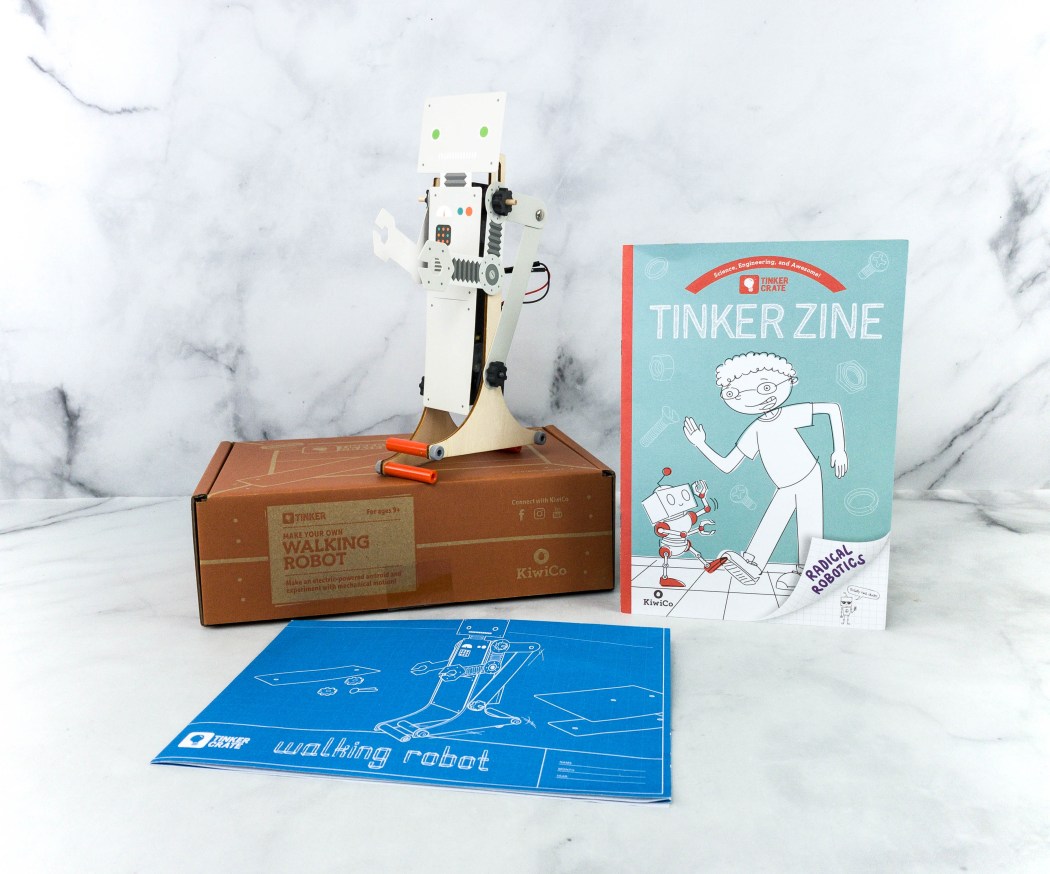 Image from: our review
Tinker Crate by KiwiCo helps develop and enrich one's creativity and problem-solving skills. All the materials to build a creative and innovative STEM (Science, Technology, Engineering, and Math) project will be provided, along with a blueprint that has detailed step-by-step instructions. Also included in every crate is the Tinker Zine, a magazine for additional science content and activities. For online learning, subscribers will get access to online tutorials and tips and tricks. Some of the STEM projects to look forward to include wooden automatons, coin-eating robots, electric-powered motorcycles, and the likes!
Deal: Save 30% on your first month! Use this link to get the deal.
---
Image from: our review
Pura Vida Bracelet Club makes the cutest bracelets for stacking, which any fashionable teen will love! With three unique bracelets in each package, a teen's bracelet collection will be full in no time. Subscribers are able to choose between two exclusively designed bracelet packs every month – but for those who love surprises, you can also choose to receive a random pack! Aside from the lovely bracelets from Pura Vida's latest and most popular collection, teens will also receive an exclusive monthly sticker.
Deals:
Get one month FREE with a 6-month subscription and three months FREE with an annual subscription! Use this link to get the deal.
Get 10% off your entire purchase with $30+ orders! Use coupon code PURAVIDA10.
---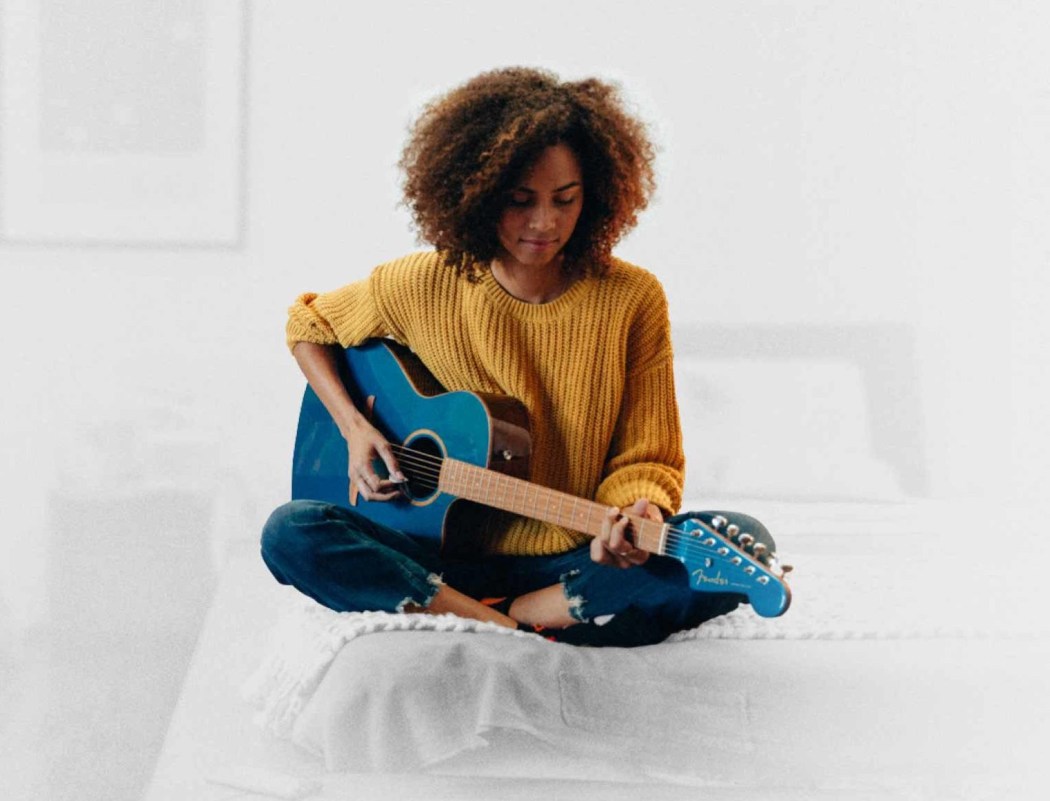 Image from: Fender Play
Inspire a budding musician or help a teen discover a new skill with Fender Play! It's a complete app for learning to play acoustic and electric guitar, bass, and ukulele. Teens can pick their style, learn how to make a riff in just minutes, play whatever genre they want, and improve their musical skills and ability. This subscription provides step-by-step lessons, and there are expert instructors to guide them so they can learn how to play fast. It even has 100s of their favorite songs to practice with!
---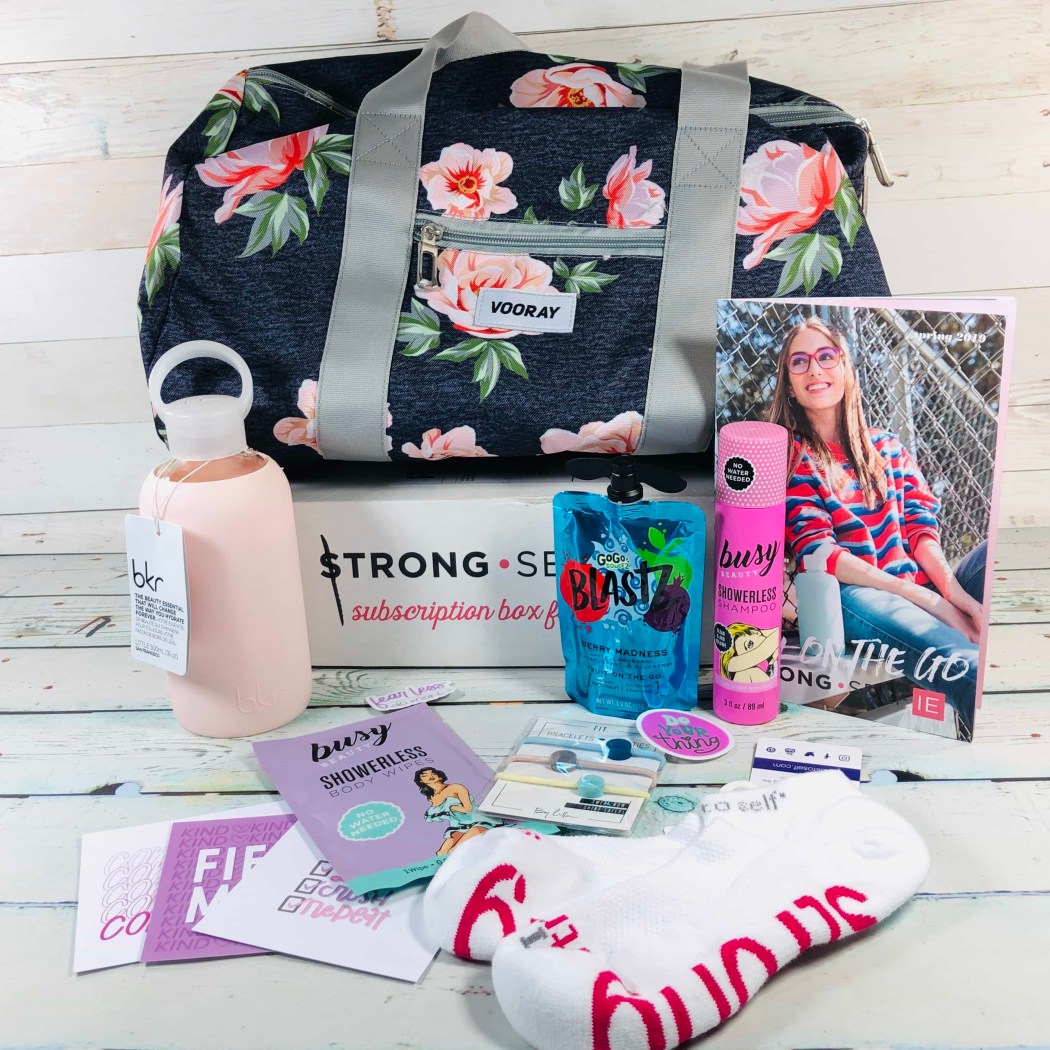 Image from: our review
Teens need support to make them feel empowered. It's important to develop their confidence and instill faith in everything, including themselves. A dose of monthly good vibes for teens, STRONG Selfie delivers the best on-trend lifestyle products with collectible wall art cards and other goodies with uplifting messages. Choose between two subscription types: Tween Box for 7-12 years old and Teen Box for 13-17 years old. From self-care items to skincare essentials, healthy snacks, and more, each carefully-curated box always has a fun and positive vibe to help teens become the best that they can be!
---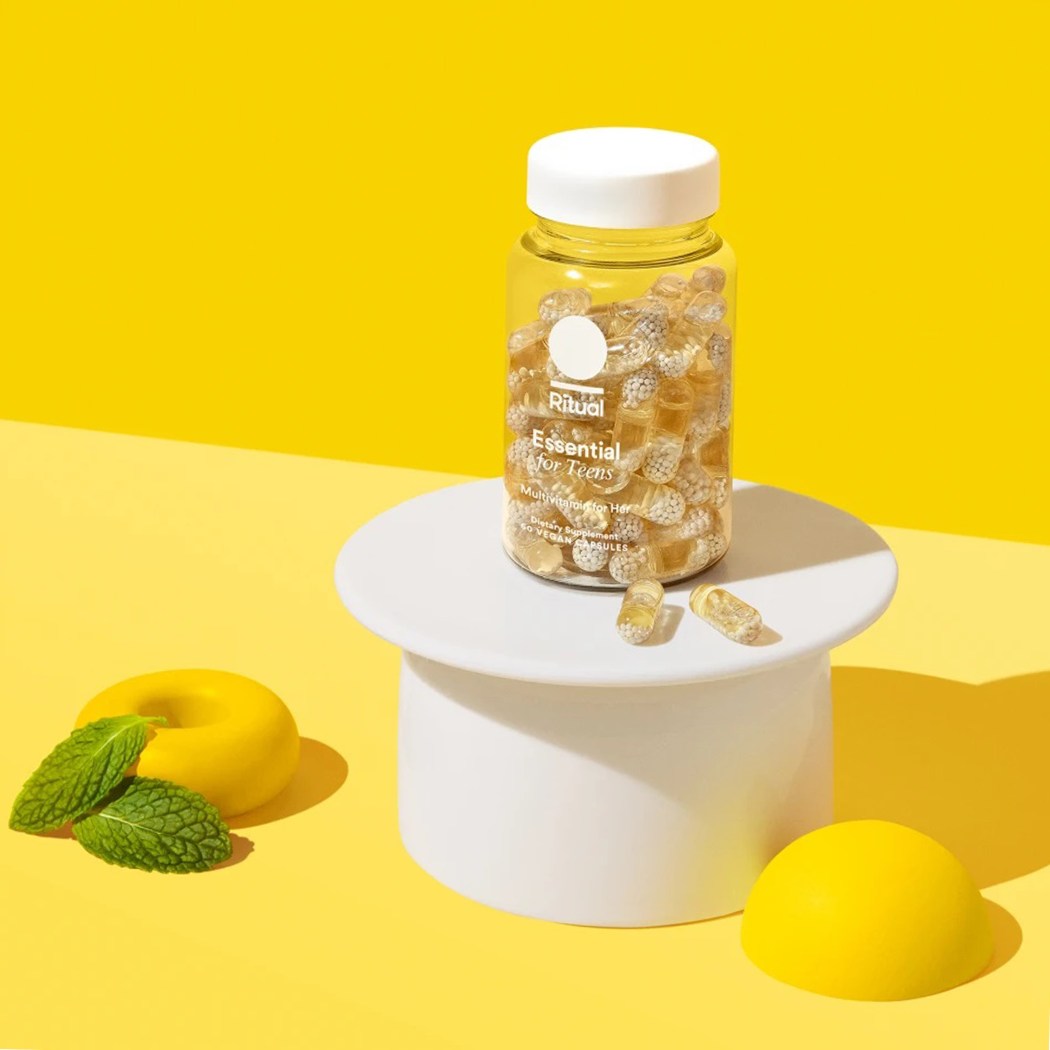 Image from: Ritual teens
A balanced diet is a must for teenagers, but sometimes, the food they eat simply isn't enough. Ritual Teens makes sure that teens get enough vitamins and minerals to keep them strong, healthy, and active. This subscription offers a minty multivitamin packed with omega-3 DHA and iron, plus eight other nutrients to help keep teens at their best every day. These capsules are designed to dissolve later in less sensitive areas of the stomach so teens can take the supplements even without food. Each bottle contains 60 vegan capsules that are good for 30 days. No additives or shady fillers, just clean ingredients!
Deal: Save $10 on your first month when you bundle any 2+ Ritual products! Deal applies automatically, just visit and subscribe.
---
Image from: our review
MEL Chemistry by MEL Science satisfies the curiosity of teens who are interested in chemistry! This monthly activity subscription box contains at least three experiments that demonstrate real science in all of its beauty and depth. Future chemists and scientists will be provided with everything they need for safe at-home experiments, including reagents, additional equipment, detailed step-by-step instructions, and links to the video instructions. Another cool thing about this subscription is that you'll get access to a mobile app that acts as a virtual 3D microscope. This allows you to see what happens in each experiment at the molecular level!
Deal: Get 60% off on your your first month of MEL Chemistry, MEL Physics, MEL Math, or MEL STEM! Use coupon code HELLO60. Applicable for all countries. Not applicable for MEL Med and Space.
---
Paletteful Packs is created for artistic teens! To help them make beautiful and meaningful art projects, this monthly subscription focuses on bringing young artists the best, high-quality art supplies. The art-loving teen in your life will receive a thematic collection of art and art supplies every month, helping their imagination flow freely and allowing them to express themselves better. Choose among three types of boxes: Petite Pack, a smaller and less expensive box, Young Artist Pack for children ages 8+, and Premier Pack for beginners, professionals, or anyone in between!
Deal: Save 10% on your first box. Use coupon code 10HOORAY.
---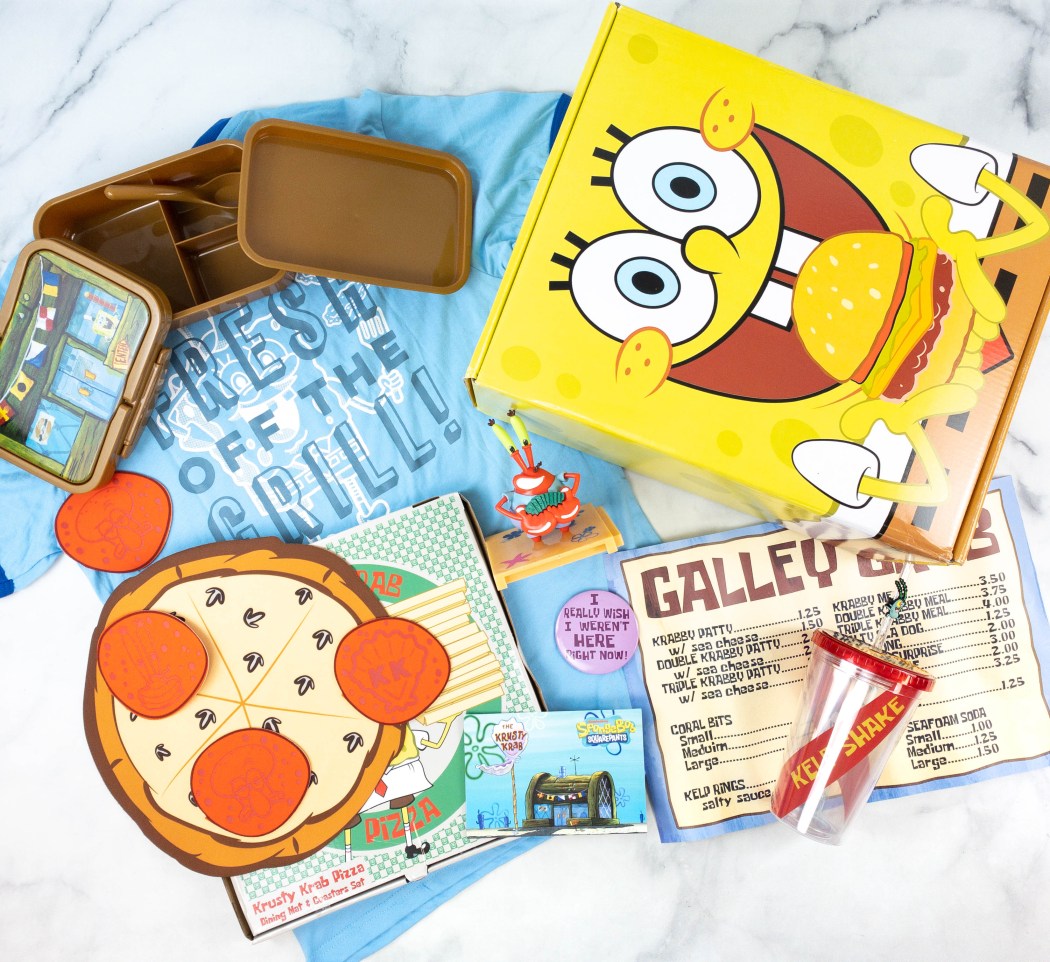 Image from: our review
Underwater-themed surprises await in The Bikini Bottom Box! For teenage fans of the hit animated series Spongebob Squarepants, this subscription sends your dream collection of Spongebob-themed merchandise – exclusive ones at that. Each seasonal box will include 6 to 8 licensed items like t-shirts, socks, bags, pins, vinyl figures, plush, umbrellas, mugs, pillows, and a lot more that aren't readily available elsewhere. Everything inside the box is inspired by Spongebob and his most iconic moments!
---
Image from: Nuuly
Nuuly is a teen-friendly clothing rental subscription service that offers trendy and budget-friendly options for girls who love to stay on-trend without spending a fortune. You can choose up to six items to rent, including popular labels and up-and-coming designers. With the option of receiving only dresses or a mix of tops and bottoms, you'll have plenty of choices to keep your wardrobe fresh and exciting. Plus, Nuuly's free shipping and returns make it easy to experiment with different styles and switch up your look whenever you want.
---
Image from: Stitch Fix Kids
Stitch Fix Kids offers a personalized clothing subscription service, a great way to keep your teen boy's wardrobe fresh and up-to-date. You can choose your budget and size, and provide details about your teen's personal style to receive a personalized selection of pieces starting at just $10. They send up to 10 pieces in one Fix, which can be tried on at home before deciding which pieces to keep. The $20 styling fee is credited towards the total, and customers must keep at least one item in their Fix. From laid-back streetwear to preppy classics, there's something for everyone (including picky teen boys!) with Stitch Fix!
Deal: Get $20 off your first Kids fix! Deal applies automatically, just visit and subscribe.
---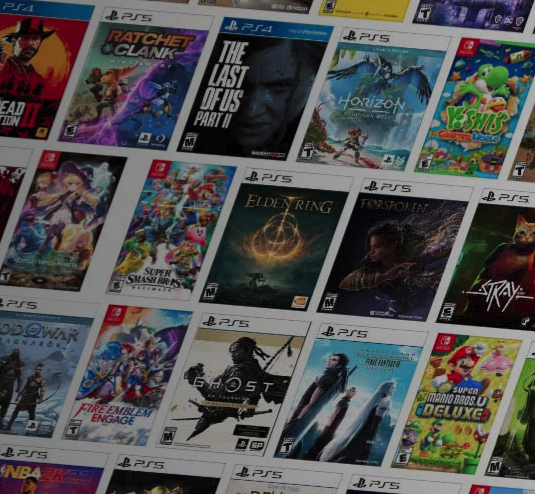 Image from: GameFly
GameFly is for teens who are passionate about gaming. With a monthly rental subscription, you get to rent or buy video games, one or more at a time depending on your chosen plan. Whether you're into the latest releases or classic games, GameFly has hundreds of options to choose from. You can play the games you love most on your favorite gaming systems, including PS5, PS4, Xbox One, Xbox Series X, Nintendo Switch, and more. With GameFly, you can keep up with the latest games and discover new ones too!
Deal: Get a one month free trial! Deal applies automatically, just visit and subscribe. Offer is still active if it says free trial on the home page!
---
Image from: Universal Yums
Universal Yums delivers monthly boxes filled with delicious snacks from different countries, giving teens the opportunity to try new and exciting flavors from around the world. It's the perfect way to unwind after a long day of school or studying, and it's a great way to bond with friends over something delicious. From sweet to savory, there's something for everyone to enjoy. Some of the countries they've already featured in this around-the-world snack subscription include Japan, Brazil, Italy, Turkey, Thailand, Spain, and more!
---
Image from: Curology
Curology is a personalized skincare subscription service that provides teens with an effective and convenient way to take care of their skin. By taking a quiz and sharing their skin type, health history, and goals, Curology's licensed dermatology provider can prescribe a custom skincare routine tailored to their specific needs. This eliminates the need for in-person clinic visits and allows for prescription medication to be shipped directly to their door. With a focus on customized skincare, Curology empowers young people to take control of their skin health and achieve their best complexion yet!
Deal: Get 30 days FREE trial! Deal applies automatically, just visit and subscribe. Just pay $4.95 shipping!
---
And that concludes our list of the best subscription boxes for teens! What do you think suits their varying interests? Share it with us in the comments!
Looking for more subscriptions? Check out our entire list of the best subscription boxes in every category!