Say goodbye to the chilling air of winter, and welcome a new beginning this spring! Nature awakens, so it's the best time to go outside and enjoy the moderate temperature and daylight. Amuse yourself as you watch leaves on trees grow back, birds flying, grass sprouting, flowers blooming, and see luscious green everywhere you go!
Show More (3 items)
The best way to fully appreciate the season is to get subscription boxes that will make every moment of spring totally worth it! From fresh blooms to tasty snacks and drinks to even cleaning supplies to get you done with spring cleaning, these subscription boxes are a great choice! Open your windows and let the sunshine in. Inhale the fresh air and see nature comes back to life. Here's our list of the best subscription boxes to delight in this spring.
The Best Spring Subscription Boxes!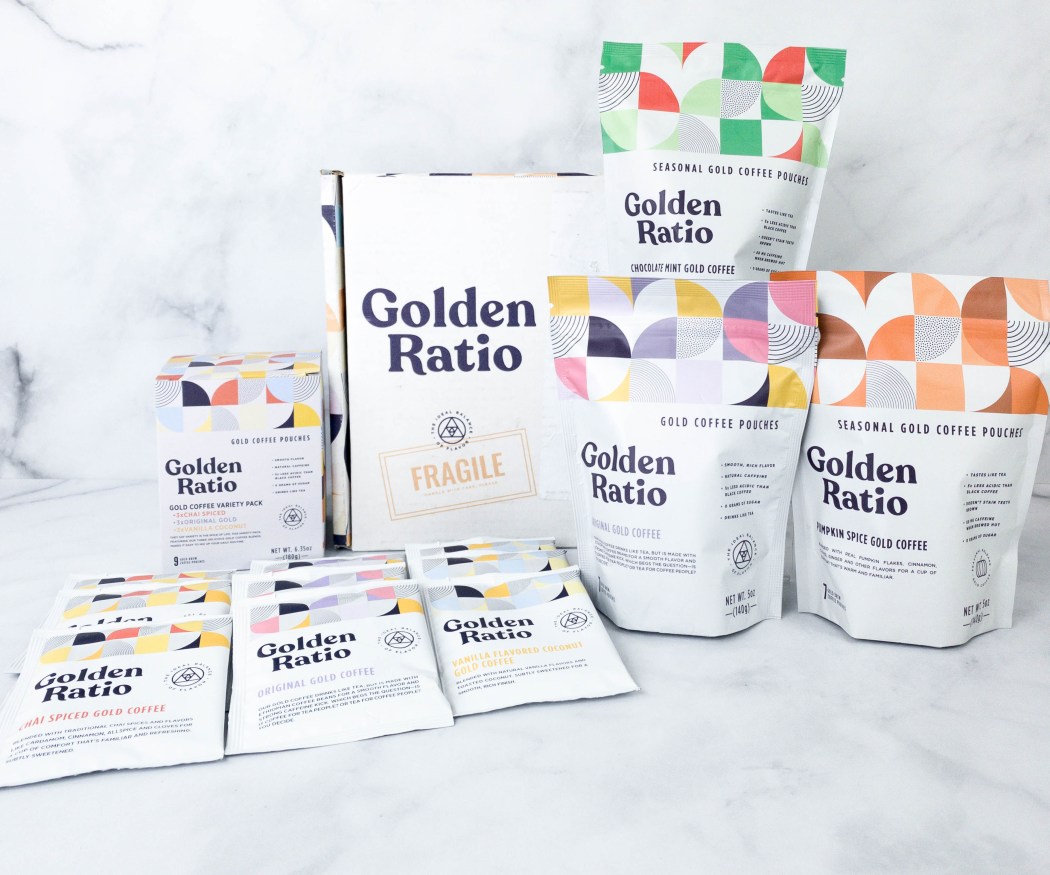 Image from: our review
Why We Love It: A good way to enjoy coffee in springtide is brought to you by Golden Ratio Coffee. There's no bitter taste on your coffee, only a smooth taste! They roast these beans low and slow to create a coffee that's gold in color, which basically looks like tea, tastes more like tea, and 5x less acidic than regular coffee! This subscription gives you what you desire in your coffee without bitterness. Want it hot or cold? It's up to you! It can be easily brewed with pouches that look more like tea-bags. Not to mention, this golden coffee is diet-friendly (be it vegan, paleo, or keto), as it contains all-natural ingredients and zero sugar. All you have to do is select which gold coffee flavor you want – Original, Vanilla Coconut, Chai Spiced, or taste them all in a Variety Pack!
Deal: Get 15% off your order! Use coupon code HELLO20.
---
Image from: our review
Why We Love It: Just like spring, Sakuraco blossomed to delight your taste buds with fresh new flavors. Indulge yourself in authentic Japanese flavors you might be missing! Each box contains a variety of fun and delectable 20 Japanese products you'll surely love. It includes Japanese tea, cakes, traditional treats (mochi, Manju, and yokan), seasonal treats, home goods, and Sakuraco exclusives. These products are sourced from local makers to ensure you get to experience the best of Japan! No need to bring your passport to know about their culture. It's all in a box!
---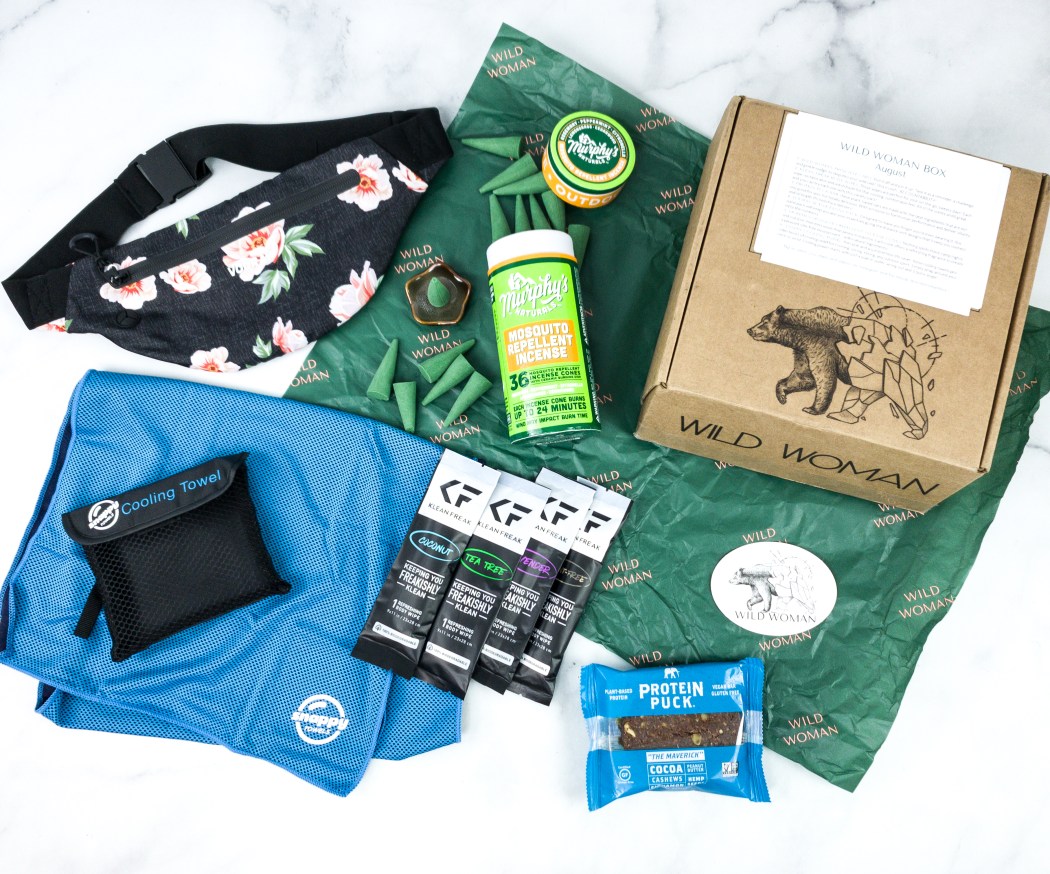 Image from: our review
Why We Love It: Venture outside your comfort zone as a season of new beginning comes up. Wild Woman Box provides the best support for active women as they explore the outdoors. Each month, they'll send a box filled to the brim with practical and useful goodies to get every woman prepared and stay inspired for a day-to-day journey. It contains 4-8 high-quality gear, snacks, and natural body products to take care of your active body, along with inspirational items and handcrafted Wild Woman exclusives as a gentle reminder to be a bit wild and free. Lay your hand on the box and fuel the adventurous spirit inside you!
Deal: Get 10% off your first box! Use coupon code hello.
---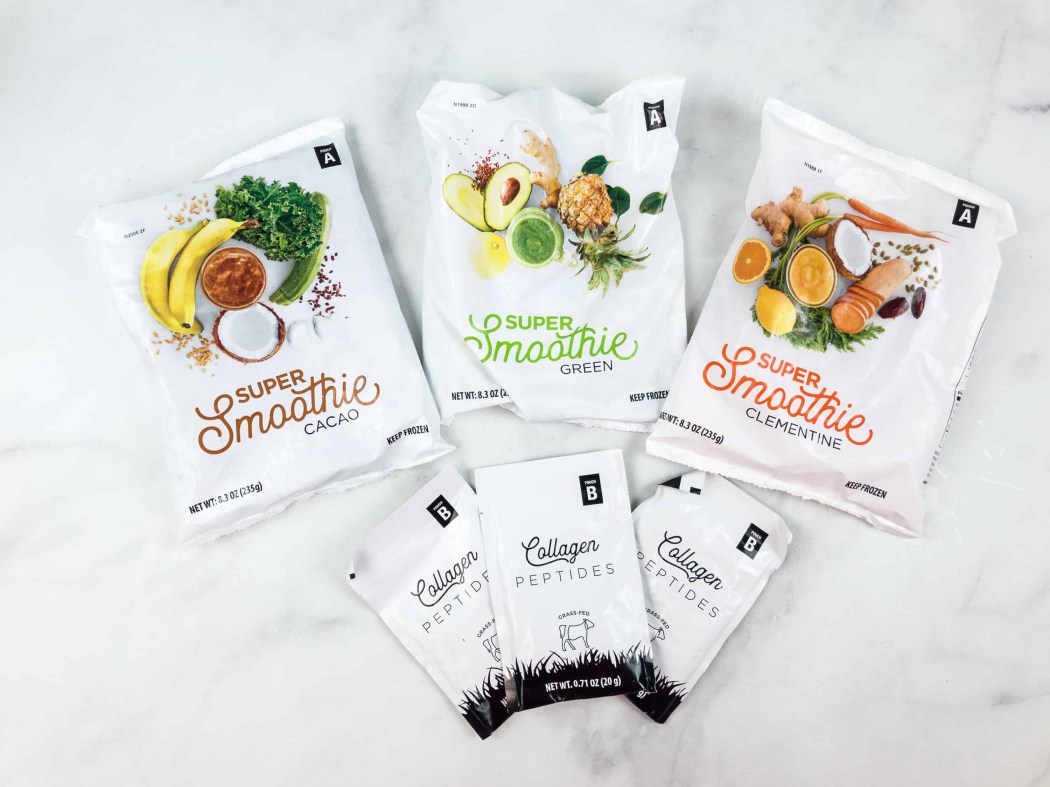 Image from: our review
Why We Love It: Feel refreshed drinking a smoothie that's bursting with flavor and overall goodness! SmoothieBox makes preparing for a delicious and filling smoothie easy as pie. It offers convenient yet perfectly portioned smoothie packs that you can blend in no time and go. You can choose to receive 20 or 25 smoothies per shipment (free shipping, yay!) and have the option to choose which flavors go in your box as well – Green, Cacao, Berry, or Clementine. It has a balance of complex carbohydrates from organic fruits and veggies, healthy fats from seeds, and clean protein from grass-fed collagen, without added sugars or fillers. You're sure that what you're taking is healthy, nutritious, and delicious!
Deal: Get $10 off your first box + FREE Shipping! Use coupon code SAS10 and Use this link to subscribe.
---
Image from: our review
Why We Love It: Get rid of dirt and dust that settled in your home during the winter. Start spring cleaning using eco-friendly products that work! When it comes to home cleaning, Grove Collaborative is one of the best aid. It allows you to pick your favorite high-quality cleaning and household supplies, the exact products you want when you need them! Aside from carrying brands that share the same mission, they also craft their own products using only plants and natural fragrances. All products are non-toxic, effective, sustainable, and cruelty-free. In addition, Grove is 100% plastic neutral, which means for every plastic you receive from them, they collect and recycle the same amount of plastic pollution. Build a better tomorrow as every shipment will help them plant trees across the United States.
Deal: Get FREE Bundle when you subscribe! Use this link to get the deal. Valid to new subscribers only.
---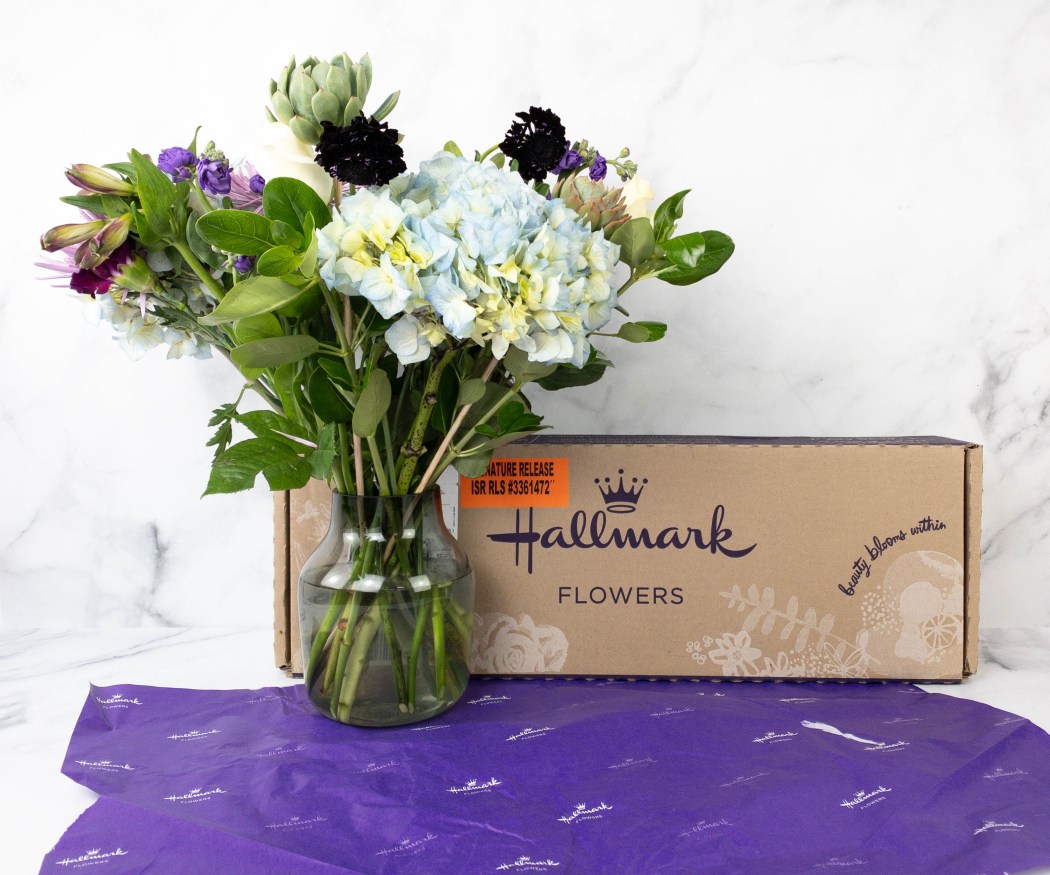 Image from: our review
Why We Love It: Rejuvenate your home by displaying fresh blooms for spring you can get through Enjoy Flowers. It is a farm-to-door flower subscription service that sends you long-lasting and lovely blooms once or twice a month. You can choose from their three different collections: Signature, Farm Fresh, and DIY, where you can also select the size of your bouquet. Receive unique varieties of freshly cut flowers sourced from their lush eco-friendly farms in Colombia (no middlemen to give you flowers at the best prices)! With beautiful arrangements and attractive colors, you'll surely brighten your home this season!
---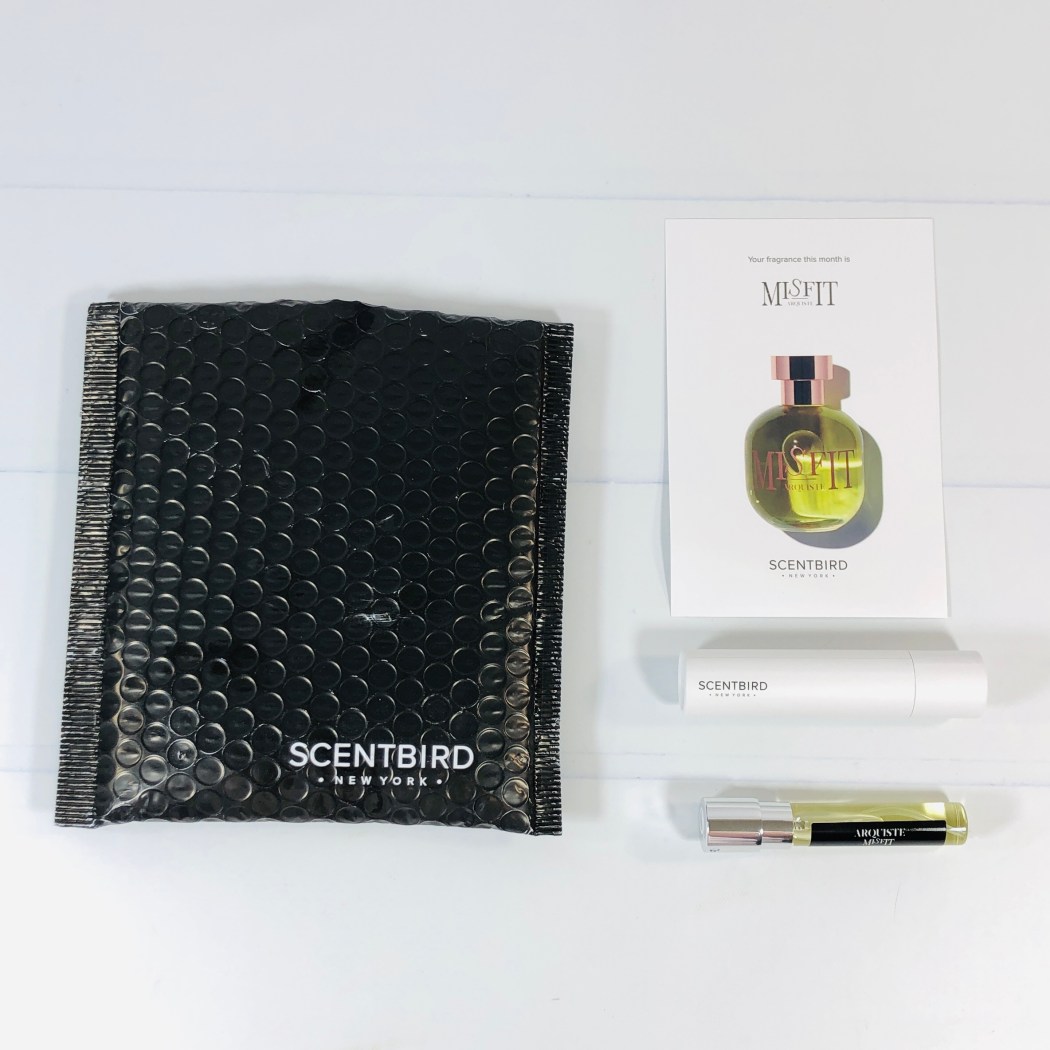 Image from: our review
Why We Love It: ScentBird makes sure you smell good and feel good any time of the year by sending cologne or perfumes of your choice monthly. This subscription is all about the fun and magic of fragrance, and that's why they offer a wide variety of scents for both men and women, including both designer and niche fragrances! Each month, you'll receive a 30-day supply of fresh fragrance decanted into a handy glass vial, plus a free protective case on every first order. You also have the option to change the frequency or number of scents you receive.
Deal: Get 50% off your first month! Deal applies automatically, just visit and subscribe.
---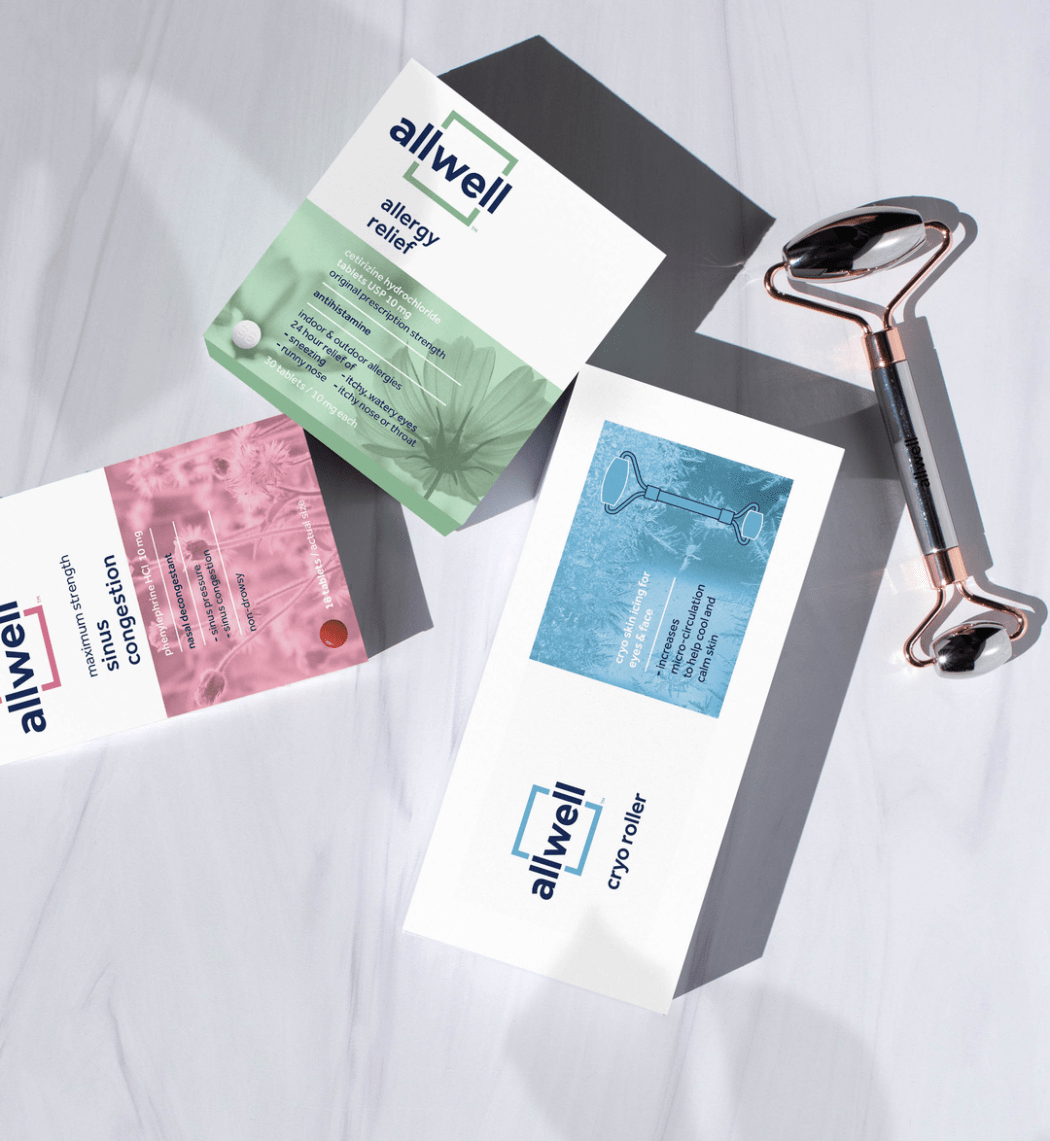 Image from: AllWell
Why We Love It: With AllWell, you'll bloom just like the season! Flowers are blooming, pollens are dancing in the air, and this subscription provides the ultimate allergy treatment. They offer allergist-curated therapy kits to help anyone enjoy spring all season long. Each box consists of a 3-step allergy routine to give you the kind of relief you need when managing allergies. There are five different kits to choose from: Daily Allergy Relief Kit, Daily Allergy Relief + Nasal Booster Kit, Daily Allergy Relief + Sinus Booster Kit, Daily Allergy Relief + Throat Booster Kit, and Daily Allergy Relief +Eye Booster Kit. Choose one and feel like your very best self, playing out in the fields on one calm spring day without allergies!
Deal: Get 15% off your first order! Use coupon code FIRST15 .
---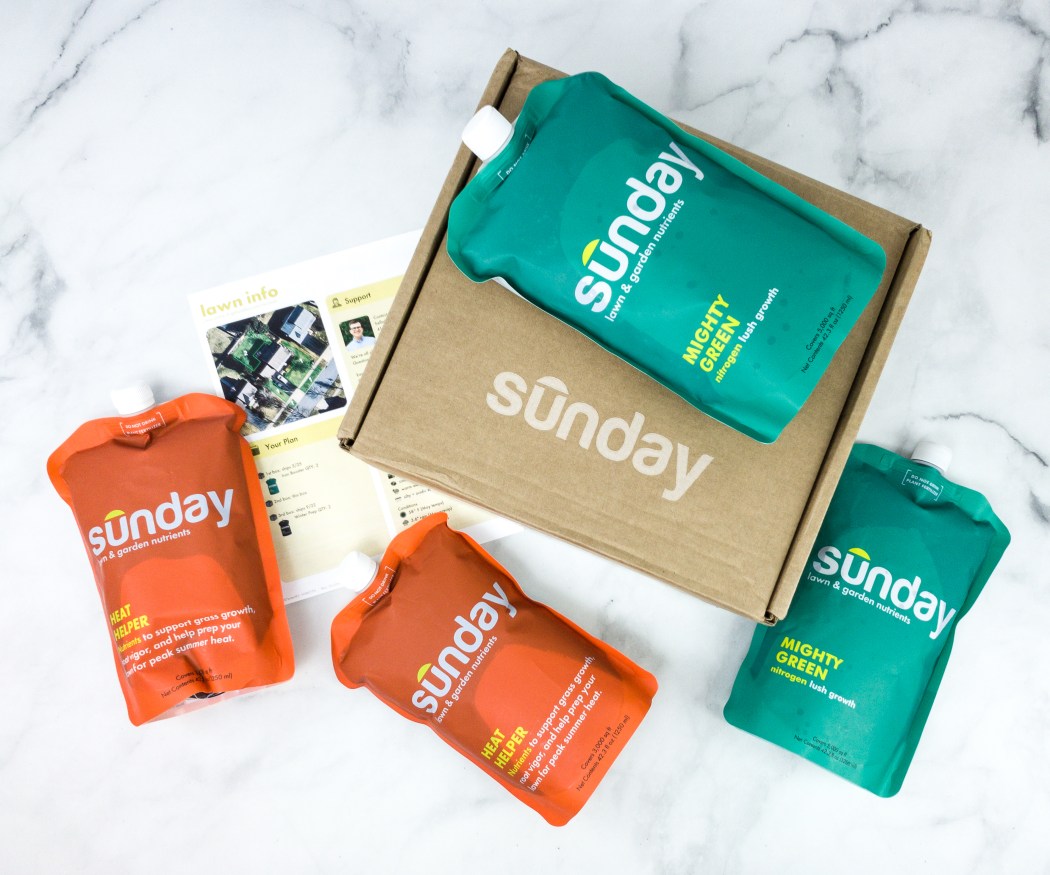 Image from: our review
Why We Love It: Keep your lawns booming with life and grow your grass with the help of Sunday. It is a subscription that provides simple and smarter lawn care without the toxic stuff. They'll give you pouches that are custom-made for your lawn's soil and climate to bring healthy and vibrantly green lawns! Nutrient pouches are made with ingredients like seaweed and molasses, making them a safe product to use for your lawn. All you have to do is attach these pouches to a hose and sprinkle it. It will definitely give you what you desire – a lush green lawn! Also, a portion of every sale goes to helping people reconnect with nature and preserve habitats across the country.
Deal: Get $20 off your order + a FREE Soil Test! Use coupon code HELLOSUBSCRIPTION20.
---
And that is our list of the best subscriptions for spring! Have you decided on which one to choose?
Peek through our list of all the best subscription boxes in every category to see more!