Leaves falling from the trees while the temperature drops and the cool wind blows. The smell of pumpkin spice and everything nice spreads through houses, which means the fall season is finally here! The season of fall is gorgeous, so get up because it's time to celebrate it! And what easier way to do so rather than getting subscription boxes for fall?
These subscription boxes are "oh so cozy" that you can't get enough of them! They're loaded to the brim with fun items to boost your happy cells this season. Whether you're looking for home decor, healing, or lifestyle items to go with the season, these subscriptions surely make the cut!
Provide oneself or someone dear to you with boxes that are all about the beautiful change of season! Snuggle on your couch and feel comfy as we give you the list of the best subscription boxes for fall that you should know about!
The Best Fall Subscription Boxes To Go For!
Image from: our review
Why We Love It: Candles create a way to make you feel better in fall and whatever season it is, and Vellabox offers seasonally-inspired scented candles that will hug and warm your olfactory senses. Their artisan-made vegan candles are scented with premium fragrance oils that give a long-lasting aroma that helps set the mood of your home – no parabens, artificial dyes, and animal-by products!. Choose from 3 different candle sizes – The Lucerna Box (one 4 oz candle), The Ignis Box (one 8oz candle), or get both candles in The Vivere Box. Each box also includes a surprise gift! So strike a match and let the scent linger in your home.
Deal: Get 50% off your first box! Use coupon code HELLOSUB50.
---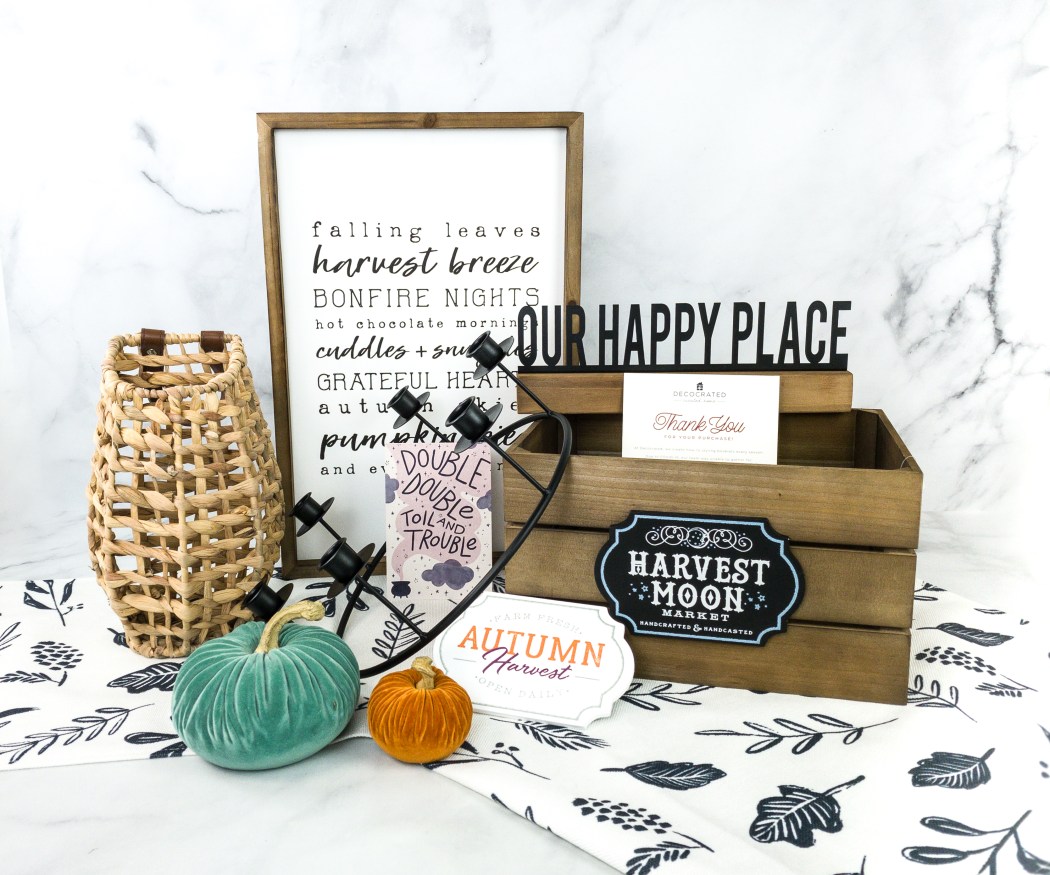 Image from: our review
Why We Love It: Redecorating your home to keep it in line with the season is so much fun! Easily revamp your home style this fall with what Decocrated has to offer. Each quarter, they allow you to liven up your home's aura by sending home decors that are all seasonally inspired. In every box, you'll see 6-8 handpicked items that have over $200 in value to give your home a refreshing touch, including interchangeable items you can use for years! You may receive tabletop decors, pillowcases, table runners, printed arts, and more that fits and works with any home décor you have at home. It also includes a booklet with product descriptions, tips, and inspiration.
Deal: Get $15 off on quarterly or annual subscriptions! Use coupon code HELLOSUB15. Valid to new subscribers only!
---
Image from: our review
Why We Love It: With Breo Box, you can discover the seasons' latest health, fitness, tech, lifestyle essentials, and home goods you never knew you needed! They'll send you a box with up to $300+ in value, and there are 6-9 high-quality and useful items curated to fit each season. It always includes fun items and even extras that make the box really jam-packed every season! So if you love discovering new products or looking for some cool stuff to deal with, this subscription is one best bet.
Deal: Get $15 off your first box! Use coupon code hs15.
---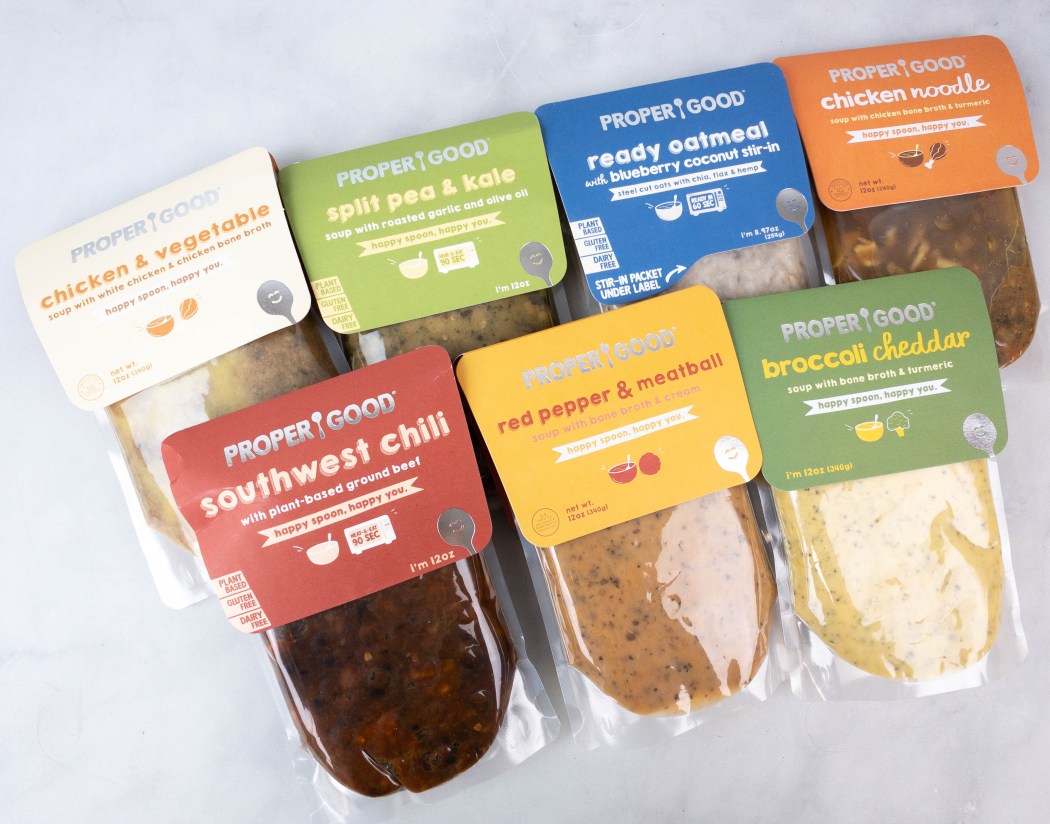 Image from: our review
Why We Love It: Proper Good delivers fall comfort food, including healthy soups, hearty chili, and ready-to-eat oats. All of these delicious meals are shelf-stable, so you don't have to refrigerate them at all. Purchase a pack of their bestselling flavors or build your own box – either way, you'll get high-quality and nourishing meals you can devour on any fall day. Proper Good has keto, vegan, gluten-free, dairy-free, and low-sodium options as well.
Deal: Get 10% off your first order! Use coupon code HAPPYSPOON10.
---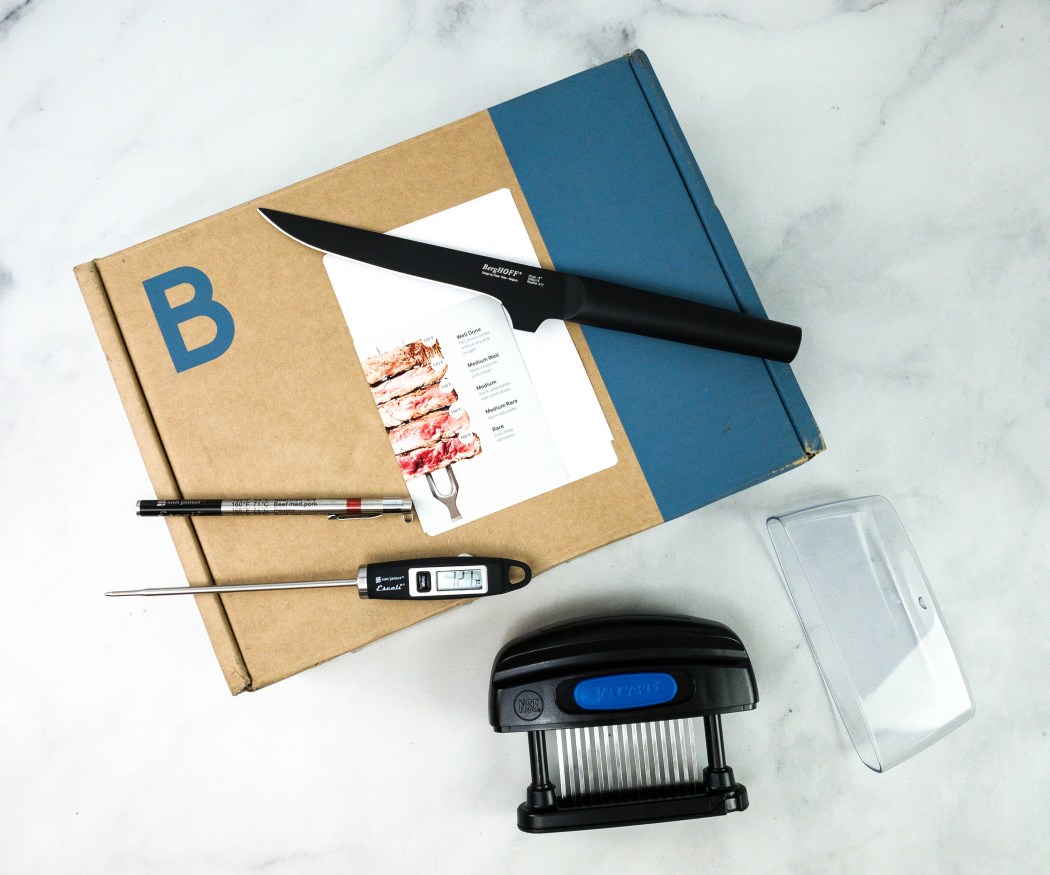 Image from: our review
Why We Love It: Bespoke Post is a monthly subscription that offers a themed box specifically designed for men – but most selections are gender-neutral. Reward yourself or gift any fine man you know of with the finest items he'll be thrilled about! They're all about elevating the small parts of every day with high-quality crafted gear, accessories, and goods. Its unique model allows subscribers to choose a box from a variety of options, ensuring they will only receive boxes that are right up their alley. Those who like surprises can choose to receive an automatic monthly selection with a personalized mix of products. Items are unique and fun, making them a big bang for your buck! Members can preview boxes, swap them out, or skip the month entirely.
Deals:
Save $9 on your first box! Use coupon code FREEBEER.
Get a Mystery Box with your first Club shipment! Use coupon code BOXFREE.
---
Image from: our review
Why We Love It: Self-care equals self-love, that is what TheraBox believes in, and we do too! This subscription is curated to give you all the self-care and love you deserve every single time, even when the crisp, chilling air of fall blows! Each box includes 1 happiness boosting activity, plus 6-8 wellness products like aromatherapy, clean beauty/skincare, and other unique lifestyle items, all sourced from vendors that produce natural, organic, and feel-good products. With each item inside the box, you'll provide relaxation and calmness to your mind, body, and soul, whatever season comes in. So keep your happy neurons flaring and make yourself feel cared for and loved with boxes that are differently themed each month.
Deal: Get 50% off your first box when you sign up for a 3-month subscription! Use coupon code HELLO50.
---
And there you have it, our list of the best fall subscription boxes! Which among these subscription boxes caught your attention?
Looking for more? Check out our list of all the best subscription boxes in every category!