Summer calls for an amazing vacation, a hot bikini, tanning lotions, sunscreen, and a lot more! This is the season where most people enjoy staying under the sun for long hours and having fun in the waters! Summer is fun, but it can be extra more fun if you have the perfect beach accompaniment. Waste no time looking for beach goodies at stores when you opt for summer subscription boxes.
There are subscription boxes that provide swimming apparel and gears, while others supply you with sun protection items such as creams, lotions, sunglasses, and hats. Some boxes also offer refreshing drinks to beat the summer heat. Other subscriptions include meal kits that promote a healthy diet while giving you enough energy to have more fun under the sun!
Spend more time getting tanned and sunburned! We've gathered some of the best subscription boxes for summer that one should lay their hands on. Check out the list to make this season one to remember!
The Best Subscription Boxes for Enjoying Summer to the Fullest!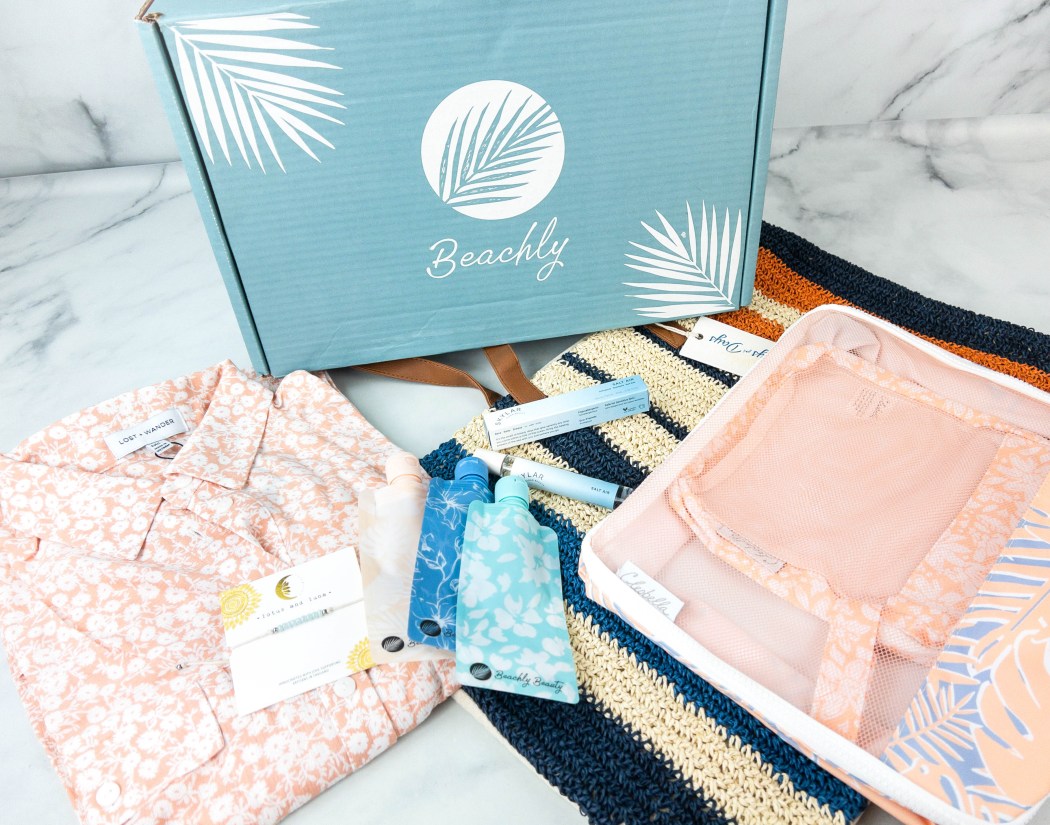 Image from: our review
Why We Love It: With Beachly, you can get that summer vibes through and through! Beach buddies will surely be thrilled by this quarterly subscription as it sends a curated box jampacked with beach-inspired goodies. Each package comes with 6-8 premium pieces with $250+ retail value from top brands and hottest newcomers that are definitely showing what coastal style is all about. It includes apparel, accessories, and lifestyle items to show off beachy vibes. If you want to receive beach-inspired beauty products only, they have a separate subscription for that: Beachly Beauty Box!
You can also help save our seas as proceeds from every box sold fund beach cleanups hosted by Heal The Bay. So you really get the beach vibe all year round with this amazing box!
Check out Beachly Reviews to know more.
Price: Delivers every 3 months for $99/box.
Deals:
Get a FREE BONUS BOX ($100+ value) with your first box! Use coupon code BONUSBOX.
Get a FREE Salt & Stone SPF 30 Sunscreen Lotion (worth $18) with your first box! Use coupon code SPF.
Save $30 on your first box! Use coupon code SAVE30.
---
Image from: our review
Why We Love It: If you're a total beach bum and enjoy dancing with the waves, Oceanista is the perfect subscription box for you! It is a beach and boho lifestyle subscription box aspiring to touch the hearts of every sea lover everywhere. Keeping the ocean-lover, vacationer, and beach home decorator in mind, they carefully curate beach-themed boxes to satisfy any beach lover. Every season, you'll get 6-8 beach boutique items delivered to your door, including clothing, jewelry, exclusively made artisan pieces, skincare, flip flops, mermaid swag, Oceanista exclusives, and home decors. What makes it great is that most items that you'll find inside each box are exclusive, and you can't find them in any other beach subscription box!
Check out Oceanista Reviews to learn about how the subscription works.
Price: The subscription costs $95 every quarter, and get discounts if you opt for a prepaid annual subscription, plus shipping.
Deal: Get $15 off your first quarterly box! Use coupon code HELLO15.
---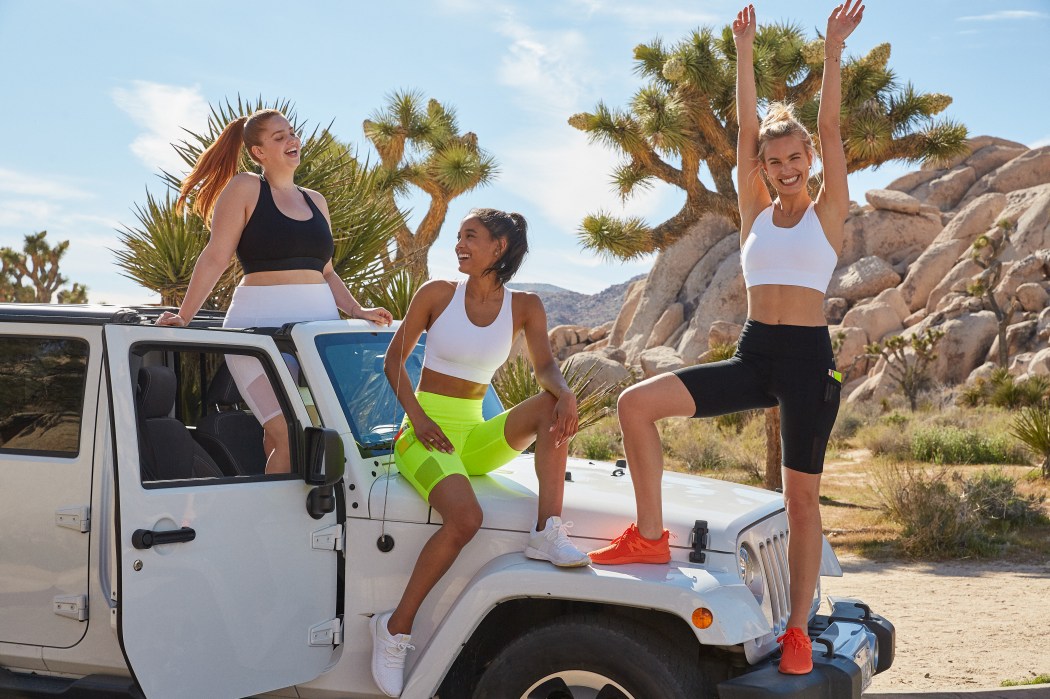 Image from: Fabletics
Why We Love It: Stay active and healthy and achieve a beach-ready body with comfortable clothing for your workout. Fabletics is an activewear/athleisure subscription that offers hundreds of on-trend designs and colors made from high-quality fabrics at an accessible price. Take their quick lifestyle quiz to be matched with personalized outfits that best suit your workout routines. Expect the best activewear at 20-50% off, always. As a member, you'll unlock member-exclusive collections at sizes that work with all body shapes, plus returns and exchanges are free within 45 days. You also have full access to the Fabletics FIT App, where you can watch and move along with trainer-led, on-demand workouts. Through this subscription, you will be healthily ready to hit the beach!
Learn more on Fabletics Reviews.
Price: The subscription costs $54.95 each month.
Deal: Get 2 pairs of leggings for just $24! Use this link to get the deal. Valid to new subscribers only.
---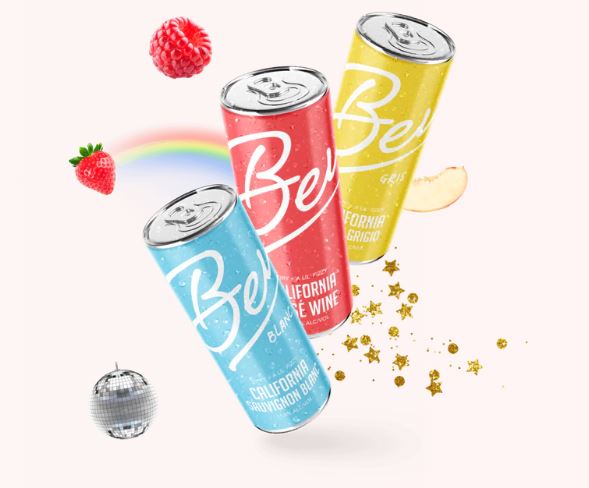 Image from: Bev
Why We Love It: Bev is the perfect summer drink – it's flavorful, fizzy, and has zero sugar! These canned wines are made from California grapes and are currently available in six delicious flavors, including Rosé, Blanc, Gris, Noir, Glitz, and Glam. You can take your summer parties or beach trips to the next level with these crisp and dry drinks from a woman-owned business!
Price: Packs start at $39 with the subscription club!
Deal: Get 20% off on any orders! Use coupon code HS20.
---
Image from: our review
Why We Love It: Calling all beach babes, The Wanderlust by Bikini.com might be the lifestyle subscription you need to satisfy your beach-loving self. Get ready to travel to different beach destinations every quarter with no passport required! Each box is themed after an iconic beach destination and has a promised total value of over $250. It includes high-quality beauty, fashion, travel, and fitness items, and they're full-sized too! Some of the previous beach destinations they've featured include Maui, Santorini, The Hamptons, and more.
Read more at The Wanderlust by Bikini.com Reviews!
Price: You will receive 1 box per quarter for $85.
Deal: Save 10% on your subscription. Use coupon code hellosubscription10.
---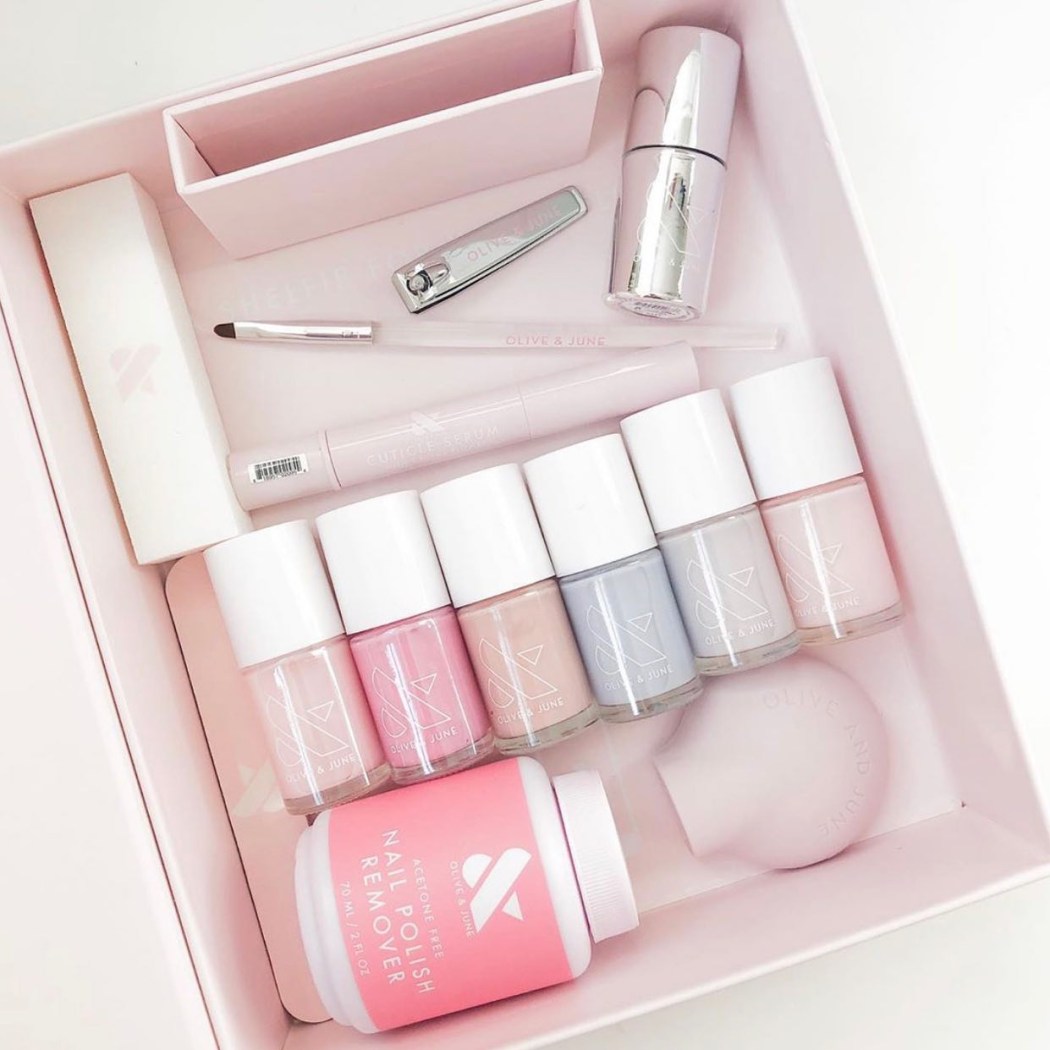 Image from: Olive & June
Why We Love It: With Olive & June, you can wear the perfect mani & pedi when you hit the beach! Express yourself with beautiful nails that are cared for whatever season there is. They offer everything you need to recreate that salon-perfect nail without spending hours at the spa. Choose from The Mani System, The Pedi System, or The Complete System, and get cruelty-free, long-lasting polishes (your choice of colors) and all the tools to care for your dream nails! Join the club and get free shipping on every order, 10% off everything, and members-only surprises.
Price: Grab the complete Pedi system starting at $70.
Deal: Get 10% off your first order! Use coupon code WELCOME10.
---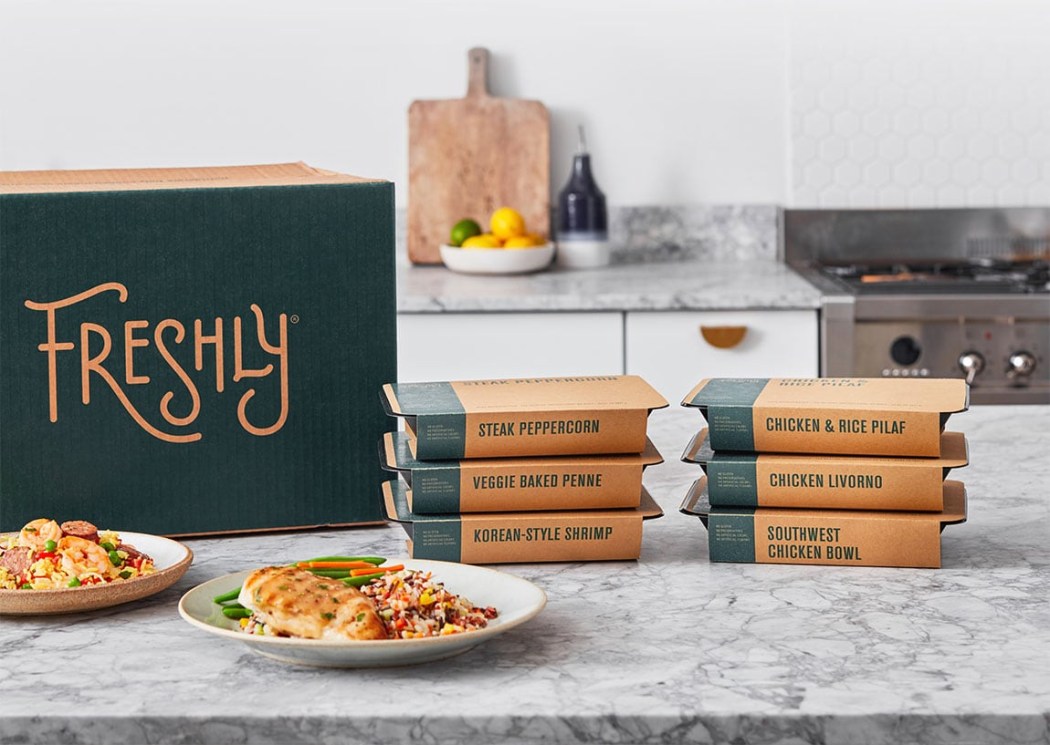 Image from: Freshly
Why We Love It: It's important to keep yourself healthy all year round, but good and healthy food need not be complicated or takes too much time to prepare. Freshly delivers meals that are pre-made and pre-packed but never frozen. It's ideal for people who want to spend less time cooking but still want perfectly nutritious meals. Their meals are free of gluten, refined sugars, and artificial ingredients, so you're sure that you are getting high-quality and healthy meals. Subscribers can fully customize their plan by choosing exactly what meals they want and how many meals per week they want to receive. The meals are delivered fresh, and all you have to do is heat them for 3 minutes, making it an ideal meal to bring to the beach!
See Freshly Reviews to know more about the meals they send.
Price: Weekly meal plans costs: 4 meals/wk –  $45.96 ($11.49/meal,+$9.99 shipping), 6 meals/wk -$56.94 ($9.49/meal, +$9.99 shipping), 10 meals/wk – $89.90 ($8.99/meal, +$9.99 shipping) and 12 meals/wk -$101.88  ($8.49/meal, +$11.99 shipping).
Deals:
Get $60 off your first FOUR orders! Use coupon code launch15.
Get $125 off your first FIVE orders! Use coupon code SAVE125AFF and Use this link to subscribe.
---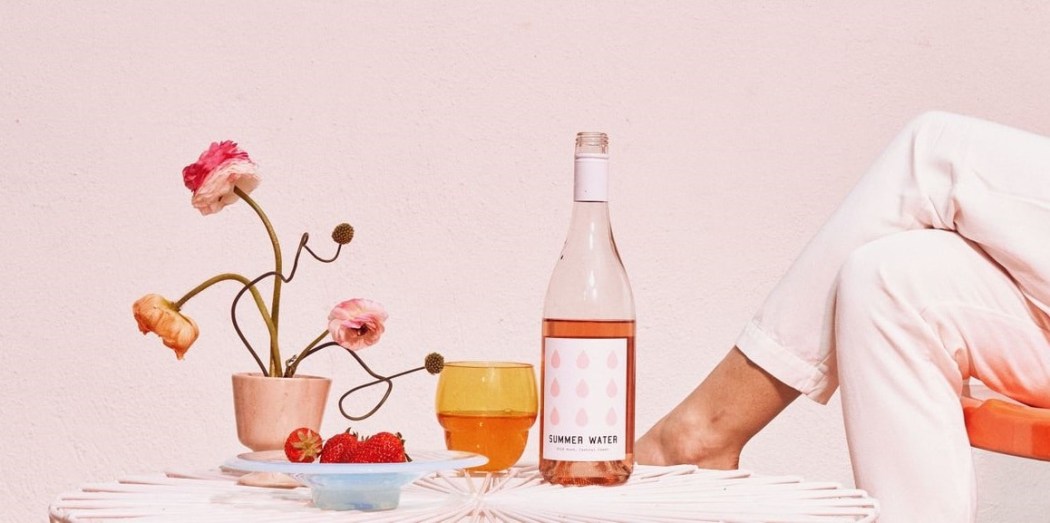 Image from: Winc Summer Water Societé
Why We Love It: Feel summer like never before and make it even more fun by joining Winc Summer Water Societé! It's an exclusive membership for the most passionate rosé lovers to drink pink all summer long. They make it possible for you to enjoy your favorite summer drink without rushing to your local store. This exclusive 4-month club makes it easy and pleasurable for you to sip wine without worries. They'll send you 4 limited-edition shipments and make all your worries about empty glasses disappear! You'll also get some super fun merch to give you that feel-good feeling and chill summer vibes all season long. From Summer Water Rosé to Keep It Chill bottles, it's like a summer party poured in a glass!
Price: The monthly subscription costs $89.
---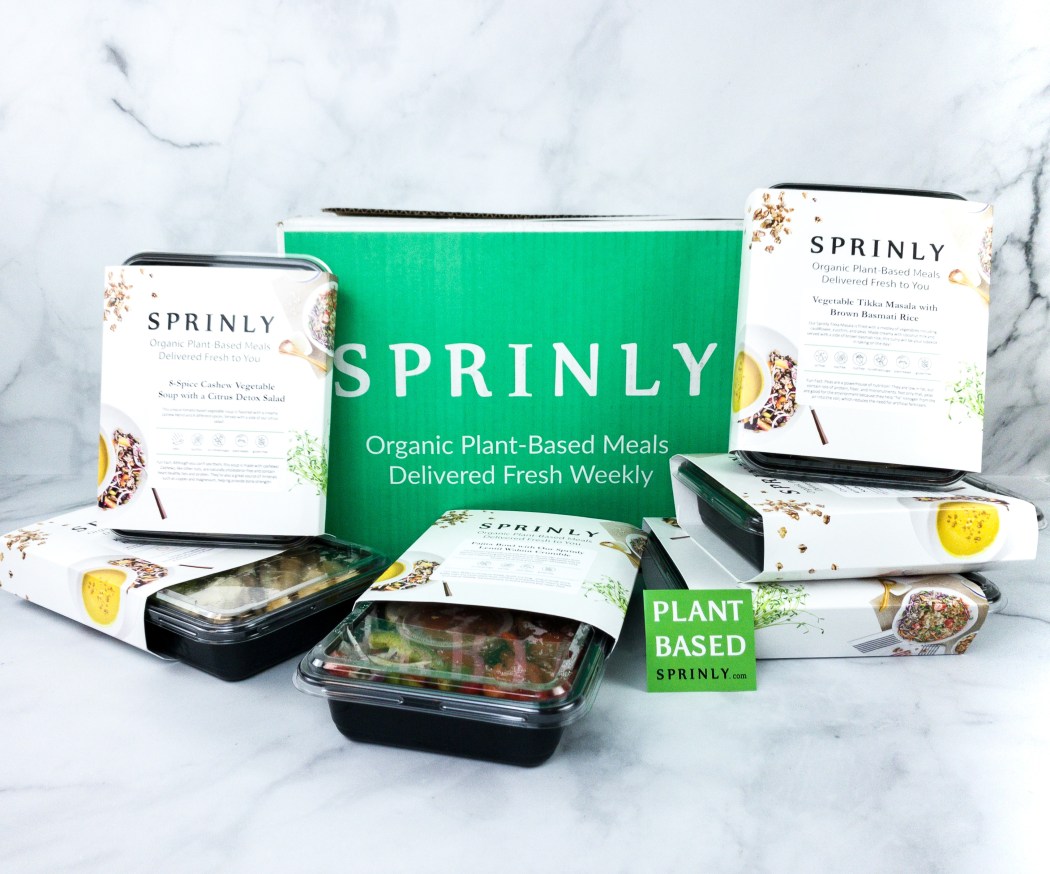 Image from: our review
Why We Love It: Sprinly makes it easy for anyone to eat healthily by providing organic plant-based meals delivered fresh weekly. This meal-delivery service sends out a box that contains nutritionist-approved, fresh, and never frozen fully-prepared meals that are 100% vegan and absolutely free from gluten or even refined sugar. There are menus for individuals, couples, or even for the whole family. Just choose the dishes you love from their rotating menu and wait for your meals to arrive. It's so convenient – heat it for 3 minutes or less and enjoy. You can easily bring it to the beach so you can still eat healthily while enjoying yourself under the heat of the sun!
Go to Sprinly Reviews to find out more about this subscription.
Price: Healthy meals for $109 per week.
Deals:
Get $20 off over 3 weeks on a 6- meal plan! Use coupon code VIP.
Get $30 off over 3 weeks on a 12-meal plan or 18-meal plan! Use coupon code VIP.
---
Image from: Life's A Wave Box
Why We Love It: Bringing the ocean and the beach directly to your door, Life's A Wave Box wakes your sleeping beach-lover senses. It is a monthly subscription that sends ocean, beach, and sea life-themed items and mermaid swag goodies from small businesses to remind you of the beauty of the waters. Beach lovers who subscribe to this box will get home decor, self-care items, candy or food items, shells, candles, soaps, and much more surprises! You can also help the planet as proceeds from each box will be donated to a different non-profit organization that cares for the environment.
Price: You can subscribe for $59.95 each month.
Deal: Get 10% off your first box! Use coupon code Hello10.
---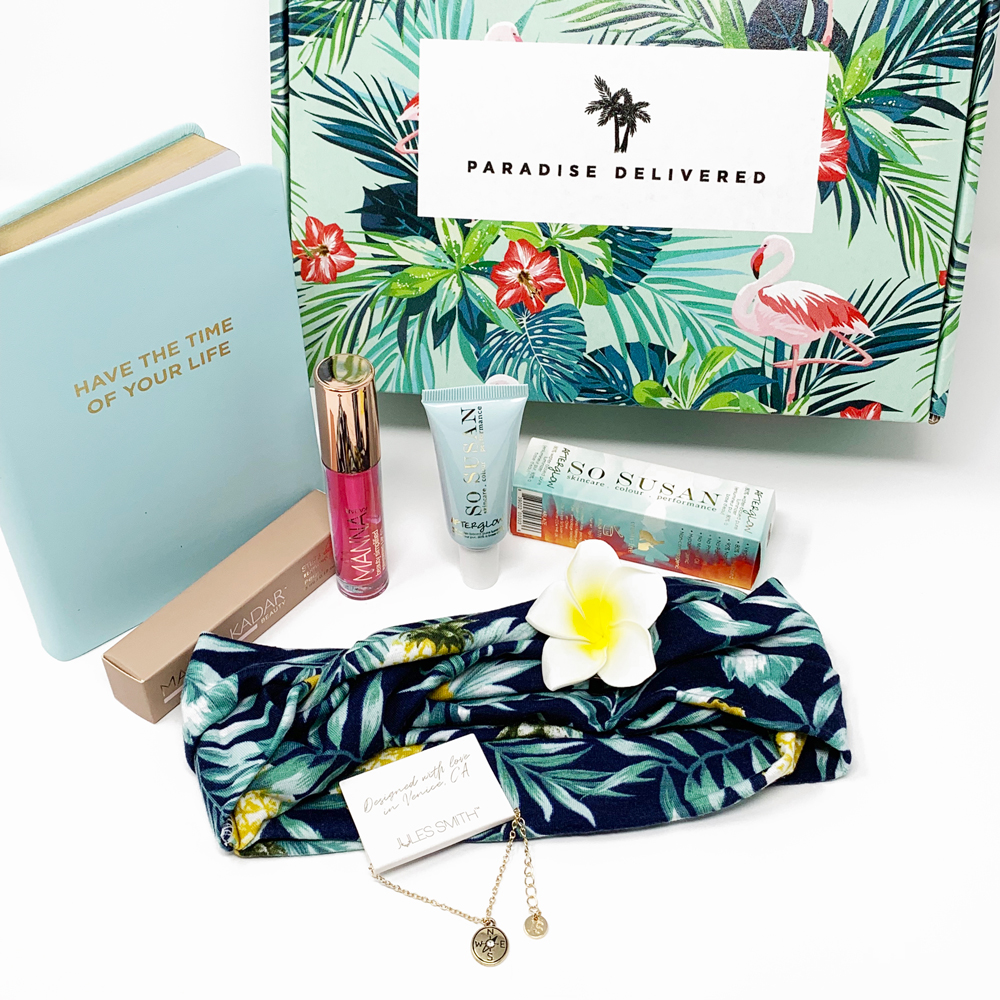 Image from: Life's A Wave Box
Why We Love It: You can have the best summertime of your life with Paradise Delivered. This subscription box is inspired by tropical vacations and designed to bring you the warmth and happiness of summer. It will transport you to the most picturesque, beautiful, and relaxing destinations around the world, where you will feel your spirit uplifted, your body relaxed, and your mind at peace while staying at home! It's a treat because each box contains 7 to 8 hand-selected vacation-inspired items (all are full-sized), valued at over $200 every month! Such items include trendy fashion accessories, skincare & beauty products, delectable artisan treats, and more exciting surprises.
Price: You can get the box for $44.99 each month, plus FREE Shipping.
Deal: Get 40% off your first box! Use coupon code FEELINGS.
---
Image from: Ruby
Why We Love It: Having total beach fun is amazing and sipping a refreshing drink with less or no sugar is another level! Ruby is a monthly subscription that sends bottles of hibiscus water that don't compromise your taste buds. You can choose from Ruby Unsweetened, which they also called The OG – zero sugar and zero calories with notes of dried cherries, ripe cranberries, tart pomegranate, and green apple or Ruby Lightly Sweetened, which contains 4g of organic cane sugar and 15 calories with tasting notes of juicy berries, sweet cherries, light pomegranate, and fuji apple. This refreshing organic and plant-based drink can be enjoyed wherever, whenever! Each month, you'll receive a 12-pack of hibiscus water, shipped free!
Price: Subscription costs $40.50 per month.
---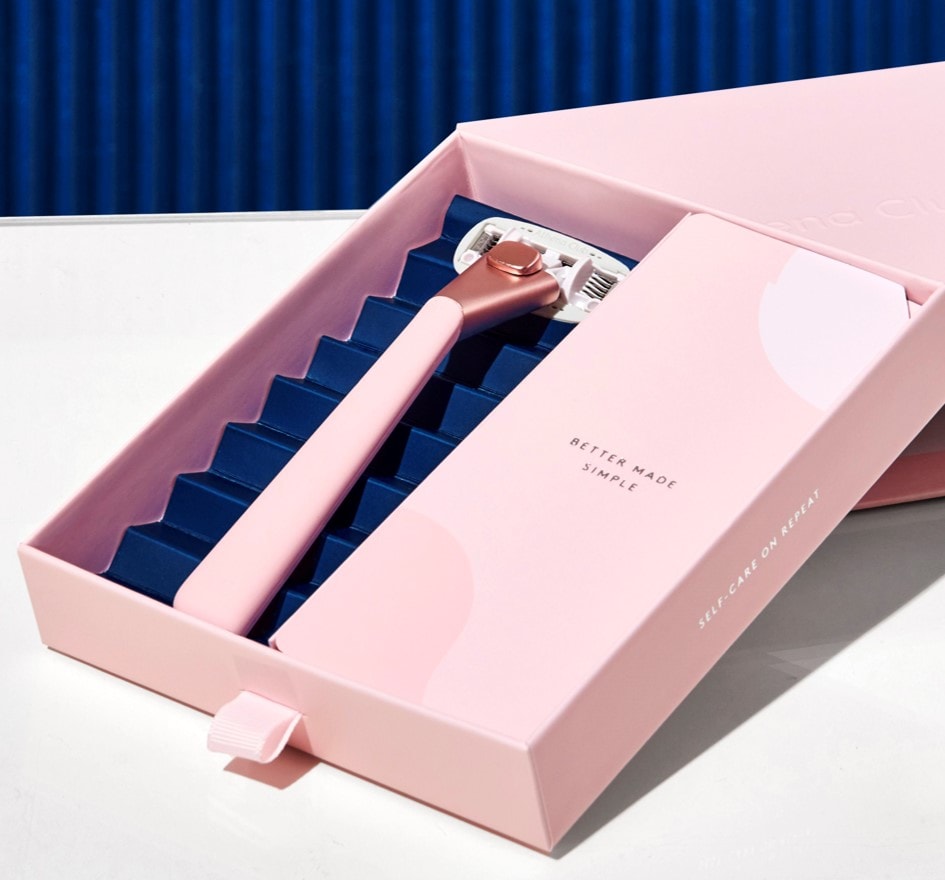 Image from: Athena Club
Why We Love It: Athena Club keeps us summer-ready with feel-good, toxin-free essentials, including shaving items, vitamins/wellness, and other body and personal care goodies. You can pick between individual items or sets, set your preferred delivery frequency, and you'll receive your summer essentials in no time. For those who like to be bikini-ready in summer, their Razor Kit is a good pick – it features five spaced-out blades and a moisturizing serum activated by water for a smooth shave!
Price: Subscriptions start at $9.
---
That's your list for the best subscription boxes this Summer! Have you found what you're looking for?
Want more? Don't forget to check out our list of all the best subscription boxes in every category!
Say Hello to more subscription boxes for the Summer season!