Winter is a magical time of year with so much to enjoy, from the snowy landscapes to cozy nights by the fire. Whether you're an outdoor adventurer or prefer to stay bundled up indoors, subscription boxes can add some excitement to your winter season. With a variety of themes to choose from, you can find the perfect box to suit your interests, from winter skincare to gourmet hot cocoa to DIY crafts. And the best part? You don't even have to brave the cold to receive these fun and festive surprises at your doorstep.
Show More (5 items)
Embrace the winter season with the perfect subscription box for you! With these boxes, you'll receive a carefully curated selection of goodies that cater to the chilly weather and give you a festive spirit. From cozy items to fun activities and winter-themed treats, these boxes have it all. Treat yourself or surprise a loved one with the best winter subscription boxes that bring joy and warmth throughout the cold season!
The Best Subscription Boxes For Keeping Warm This Winter!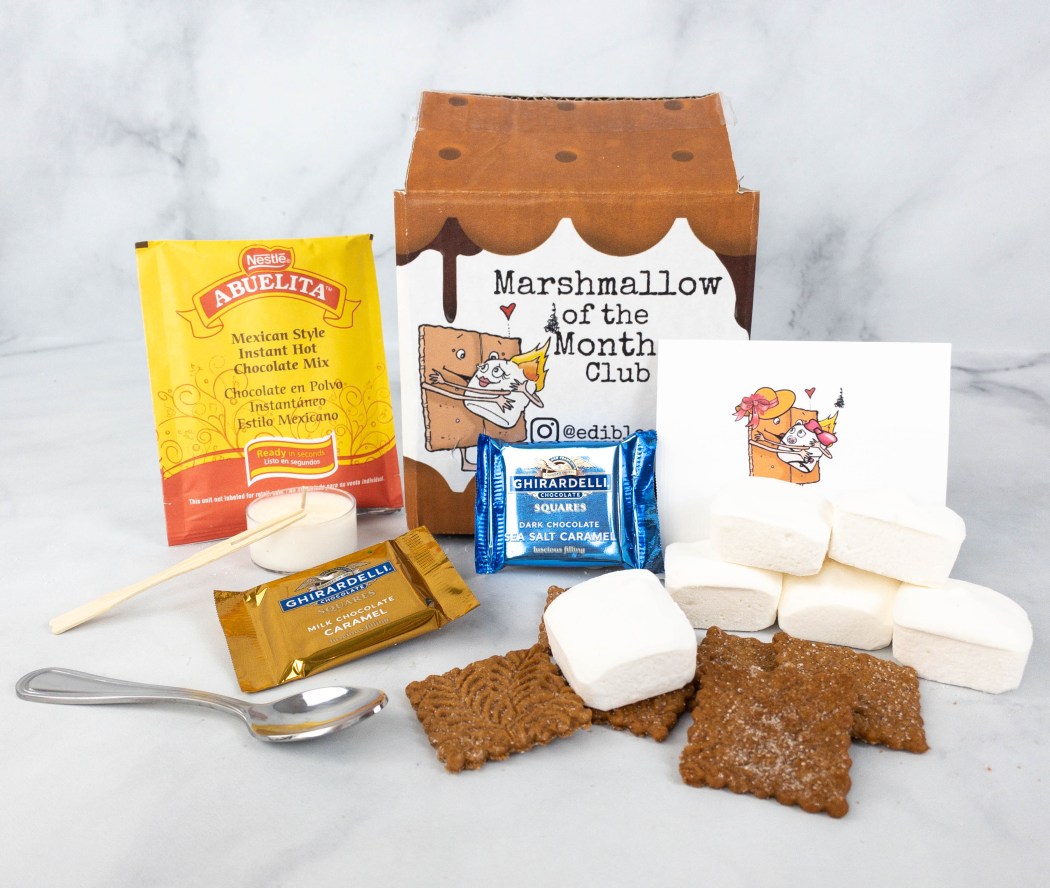 Image from: our review
Why We Love It: Creating a delectable treat you can enjoy during the cold weather matched up with your favorite hot drink comes easy with Marshmallow of the Month Club by Edible Opus. This monthly subscription is packed with all the fresh-baked goodness that'll surely warm your tummies. They use all-natural ingredients to infuse flavor and brighten their luscious marshmallows. Aside from egg-free and corn syrup-free half-dozen marshmallows, you'll receive graham crackers and a chocolate surprise, making s'mores easy to prepare indoors while leaving all the guilt behind! Each month, they also pair their marshmallows with a single serving of hot beverage drink powder packets – can be chocolate, tea, or coffee, based on your preference, providing one toasty embrace against the cold weather!
Deal: Get 50% off your first box when you subscribe to a 3 month prepaid plan! Use coupon code HALFOFF.
---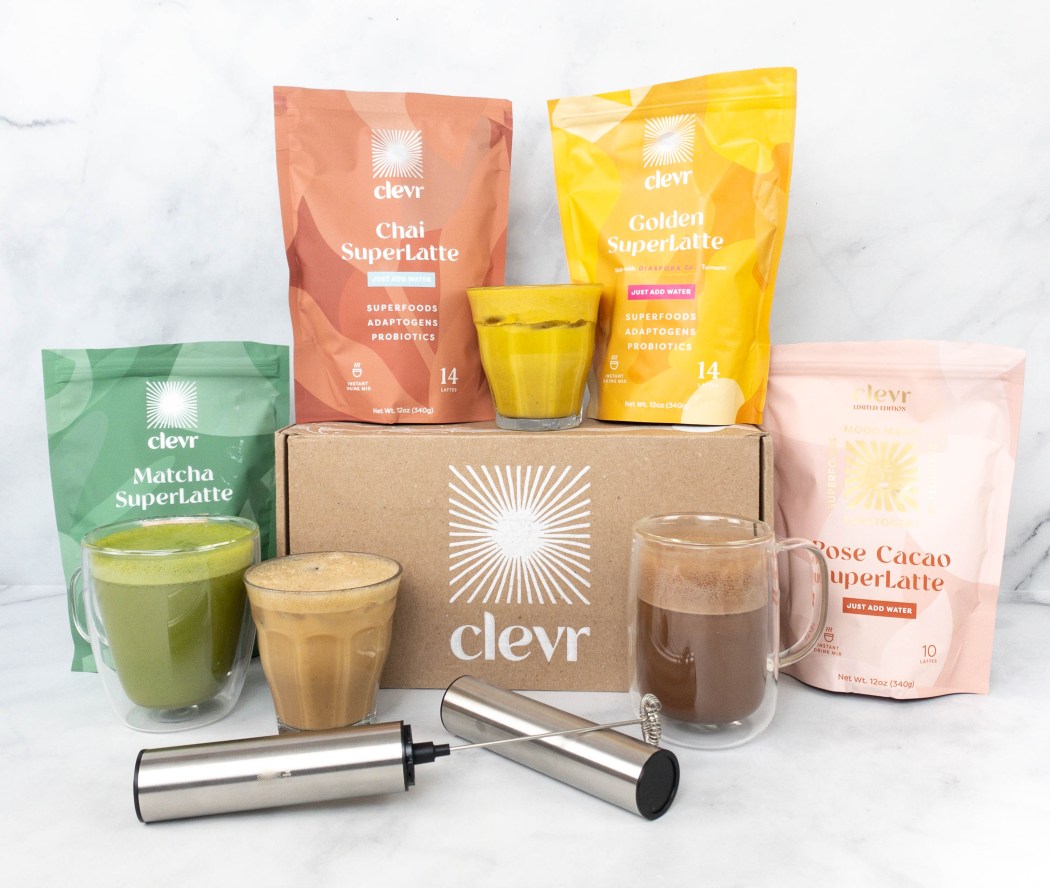 Image from: our review
Why We Love It: Calming one's mind and the cold weather with a good cup of joe is possible with Clevr Blends. This subscription brings your favorite coffee shop latte directly to your door, so you don't have to. They offer not the ordinary coffee but the ones infused with medicinal mushrooms, powerful adaptogens, and probiotics with no refined sugar, providing you with a 100% vegan, plant-powered quality drink loaded with benefits. Just choose which two flavors you want to add into your morning ritual (Chai, Matcha, Golden, or Coffee Superlatte), and receive them on autopilot, so you'll never have to run out of creamy and delicious latte to enjoy and sip!
---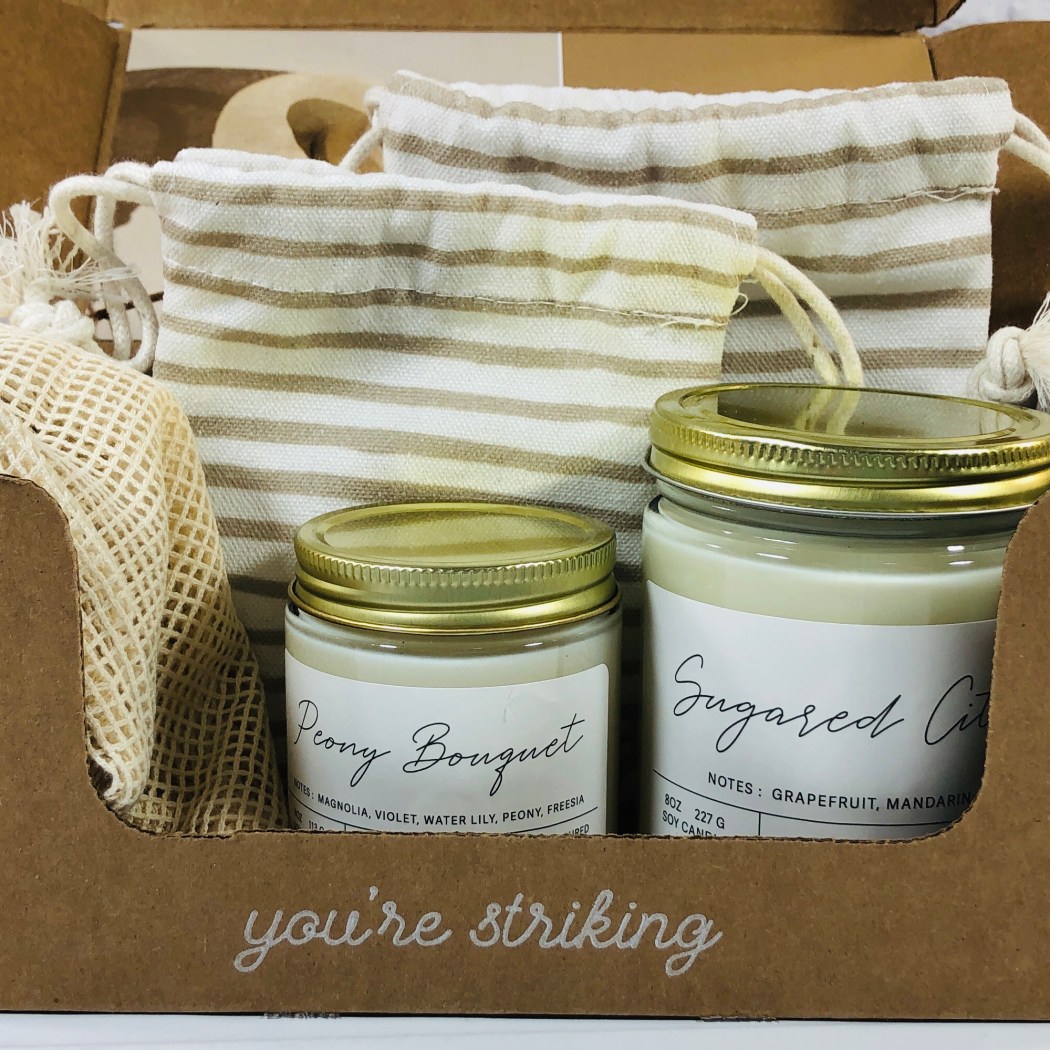 Image from: our review
Why We Love It: Candles are a simple way to make you feel better in winter and beyond, and Vellabox sends just the perfect aromatic candles that'll surely warm up any space. These artisan candles are made from natural ingredients with seasonally inspired scents, perfectly curated for one's sense of smell. When burned, each gives a long-lasting aroma that helps set the mood of your home – no parabens, artificial dyes, and animal-by products. Choose whether you like The Lucerna Box (one 4 oz candle), The Ignis Box (one 8oz candle), or The Vivere Box (one 8oz and one 4oz candle), and receive a surprise gift as well! So strike a match and let that scent linger in your home to help you feel warm and calm.
Deal: Get 50% off your first box! Use coupon code HELLOSUB50.
---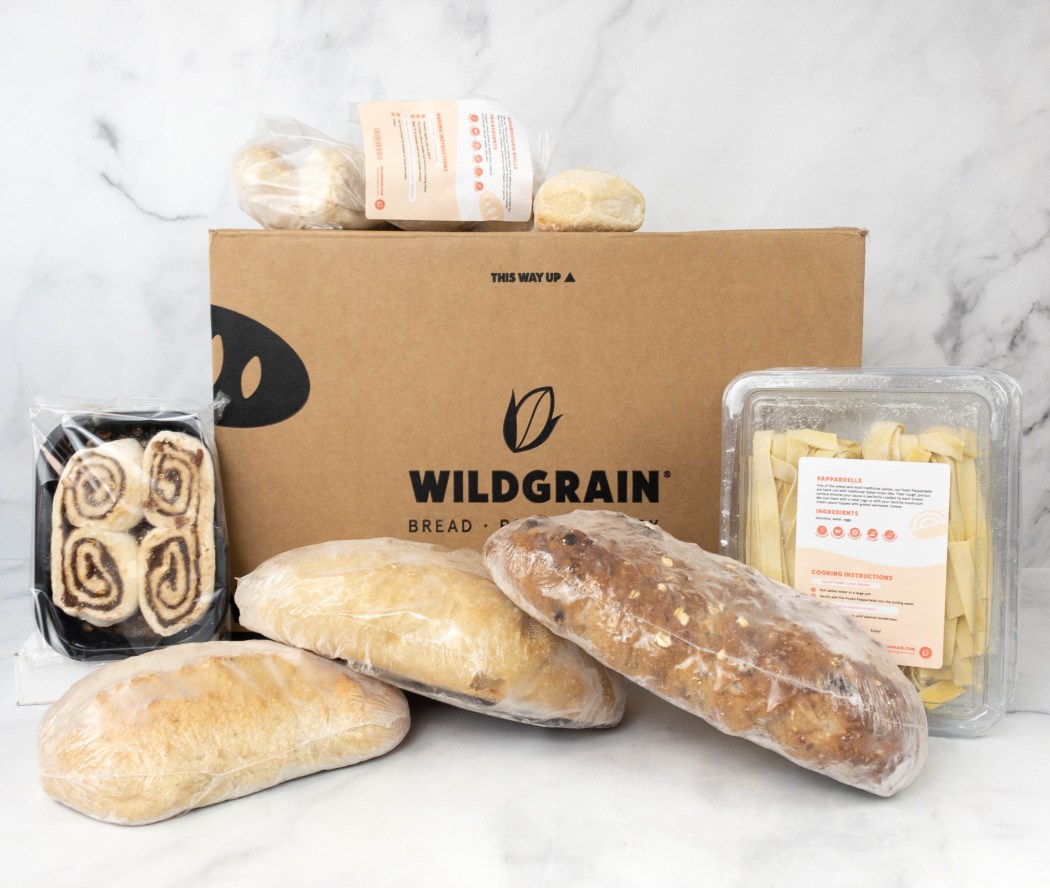 Image from: our review
Why We Love It: Wildgrain makes sure you have bread, pastries, and pasta to serve at the dining table. This monthly subscription sends individually wrapped, ready-to-bake bread items that require no prep time – just pop it in the oven, serve warm, and eat! Each box may include an assortment of sourdough bread, hand-cut pasta, and artisanal pastries anyone can enjoy. Everything is made from clean ingredients with no preservatives of any kind added! And another great thing about this subscription? They warm not just your stomach but also your heart as they donate 6 meals to the Greater Boston Food Bank for every new member.
Deal: Get $10 off your first box + FREE Croissants in every box! Use coupon code HELLOSUBSCRIPTION.
---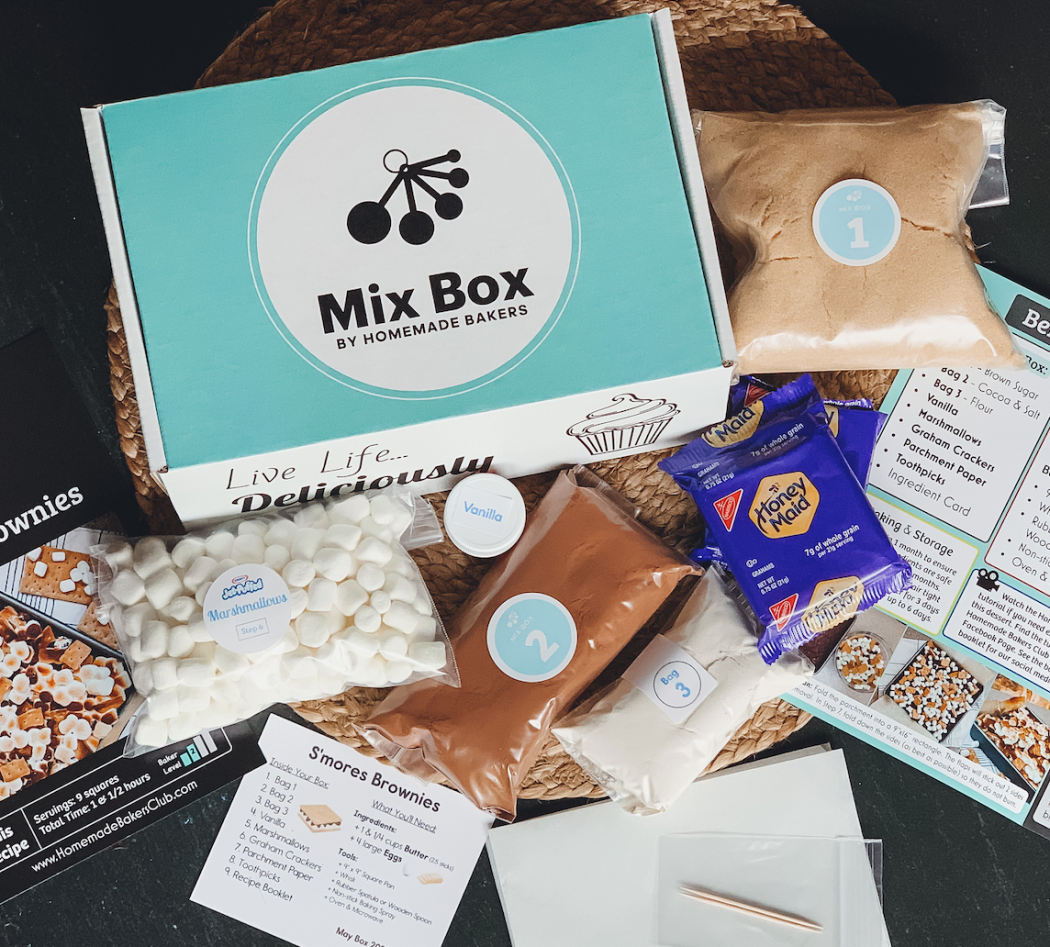 Image from: Mix Box by Handmade Bakers
Why We Love It: With Mix Box by Handmade Bakers, you can keep yourself busy as you practice your baking skills all while at home! They make it fun for anyone to bake delicious treats from scratch with pre-measured ingredients, step-by-step recipes, baking tips, and allergen info for a convenient baking time. It's a fun activity you can take your time into, especially in the cold air of winter. FYI, desserts vary in every box (can be cookies, cakes, or pies), so you'll get to try different ones. Once baked, you can indulge yourself with fresh-baked treats that will warm not only your tummies but also your heart!
Deals:
Get 30% off your first box of a month-to-month plan. Use coupon code SweetHello.
Get 15% off your first box of a 3 or 6 month plan. Use coupon code MixHello.
---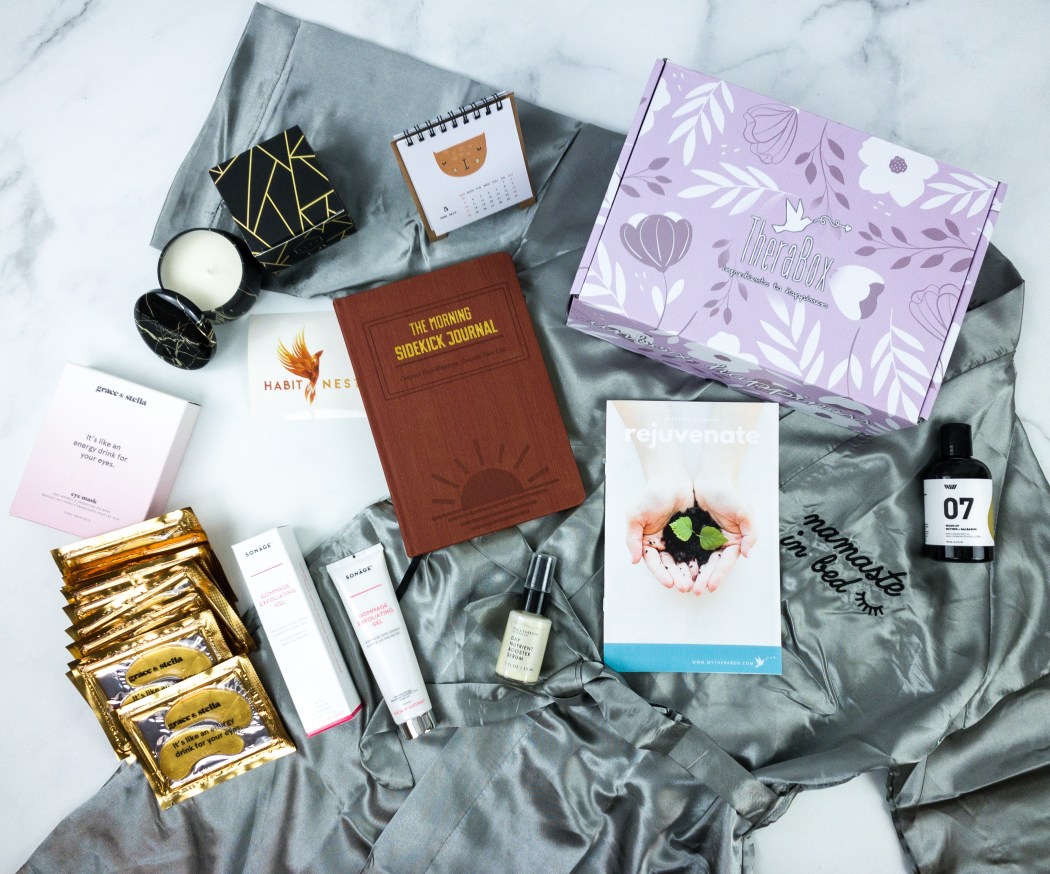 Image from: our review
Why We Love It: Give yourself the care and love it deserves every day and everywhere with the use of TheraBox. It is a monthly subscription box providing self-care to all, whatever season it may be. Each box includes 1 happiness boosting activity, plus 6-8 wellness products like aromatherapy, clean beauty/skincare, and other unique lifestyle items, all sourced from vendors that produce natural, organic, and feel-good products to inspire happier lives. With each item inside the box, you'll provide relaxation and calmness to your mind, body, and soul, even when the coldest season comes in. So keep your happy neurons flaring and make yourself feel cared for and loved with boxes that are differently themed each month.
Deal: Get 50% off your first box when you sign up for a 3-month subscription! Use coupon code HELLO50.
---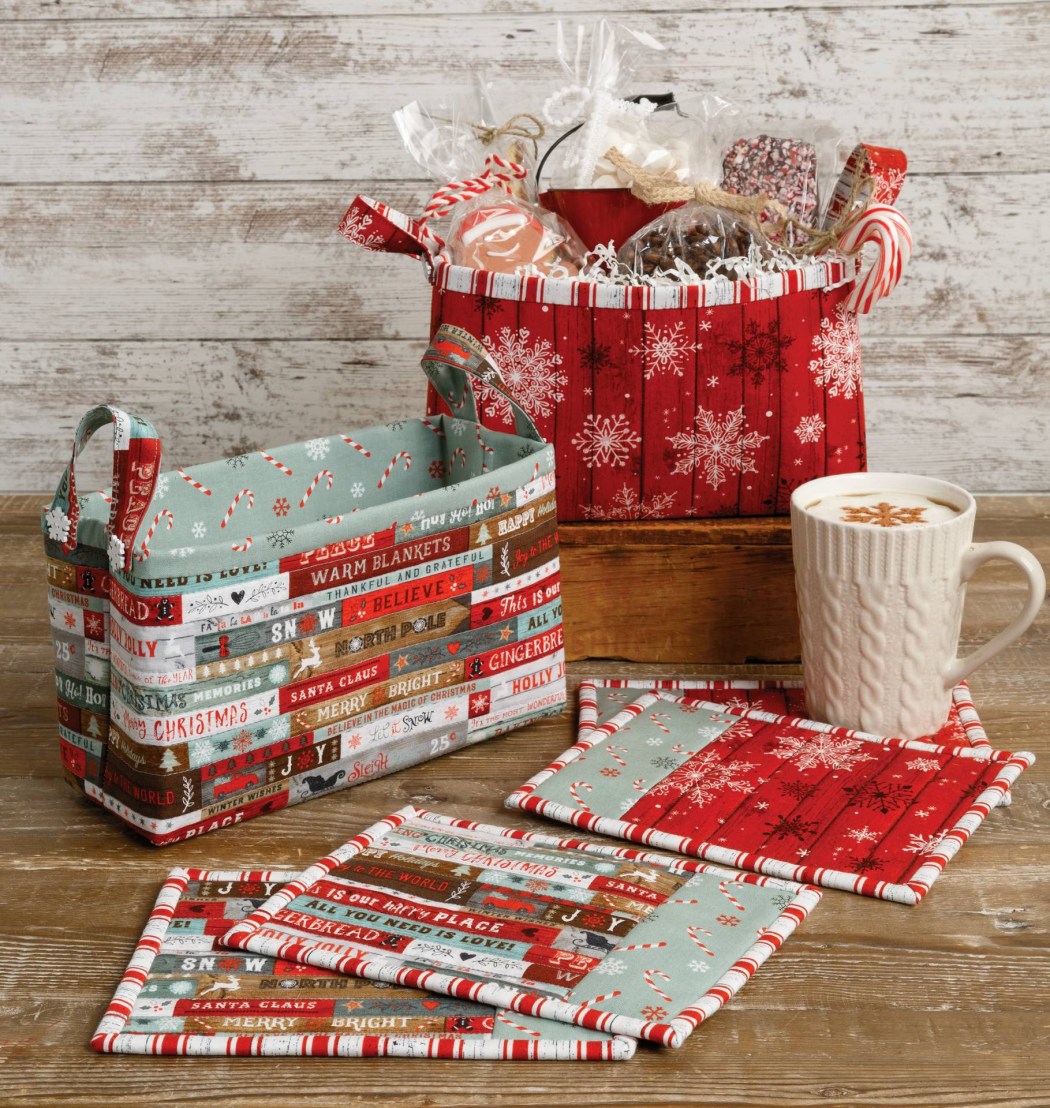 Image from: Annie's Holiday Quilters Club
Why We Love It: Engage yourself with quilting during this cold wintertime. Annie's Holiday Quilters Club sends a seasonal activity that helps relieves stress and improve hand-eye coordination. They allow anyone to express their creative energy with festive quilt projects to make while providing all the materials, including premium fabrics from top brands like Timeless Treasures, Henry Glass, and more, patterns, and the instruction to finish it perfectly. They even provide the backing, binding, and embellishments needed for you to create a home decor that goes with whatever season. Sample projects include wall hangings, coasters, festive table runners, and much more. Create your own holiday quilt décor and be proud to display or gift it away to family or friends!
Deal: Get 50% off your first month's kit on any clubs! Use coupon code SHARE50.
---
Image from: Puppy Paws Coffee & Company
Why We Love It: If you love the taste and aroma of coffee and the good vibes dogs bring, then Puppy Paws Coffee & Company is the perfect subscription choice for you. They serve freshly roasted coffee made from beans sourced from the world's best regions, and each box also contains winter-themed toys and treats for your fur baby! You may also create a tasting profile for them to pick the best coffee based on your preferences. So stay on your snuggly couch as you enjoy a warm cup of coffee while providing your pet with festive toys and treats! And what's good about this subscription is they practice the gift of giving by donating 50% of profits to animal rescue organizations.
---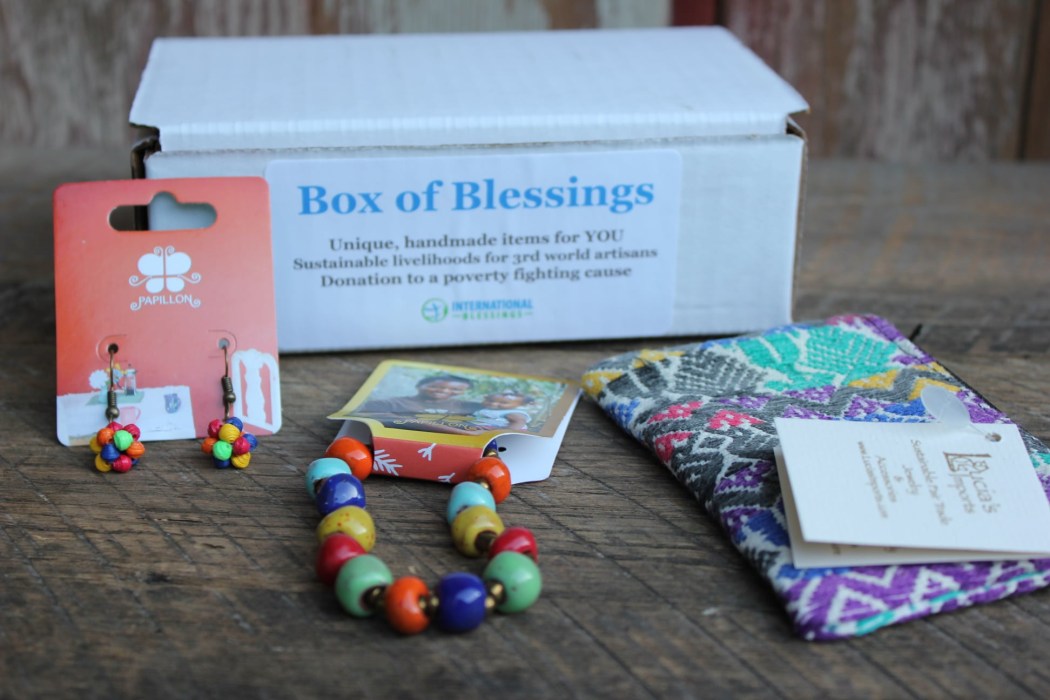 Image from: Box of Blessings by International Box of Blessings
Why We Love It: Through Box of Blessings by International Box of Blessings, you can be a blessing to anyone in the world by supporting good causes. With the aim to break the cycle of poverty, this subscription supports families around the world by providing livelihoods through their monthly boxes. Each box of blessings includes 3-4 handmade items, like headbands, bracelets, necklaces, or home goods, plus a donation of $3 to poverty-fighting causes. Favorite of the Month is also another subscription option that sends one unique product each month. This will not only give you handmade accessories, but you also give opportunities and hope to families around the world. Purchase a box to give light to the spirit of giving.
Deal: Save 10% on your first box! Use coupon code HELLO10.
---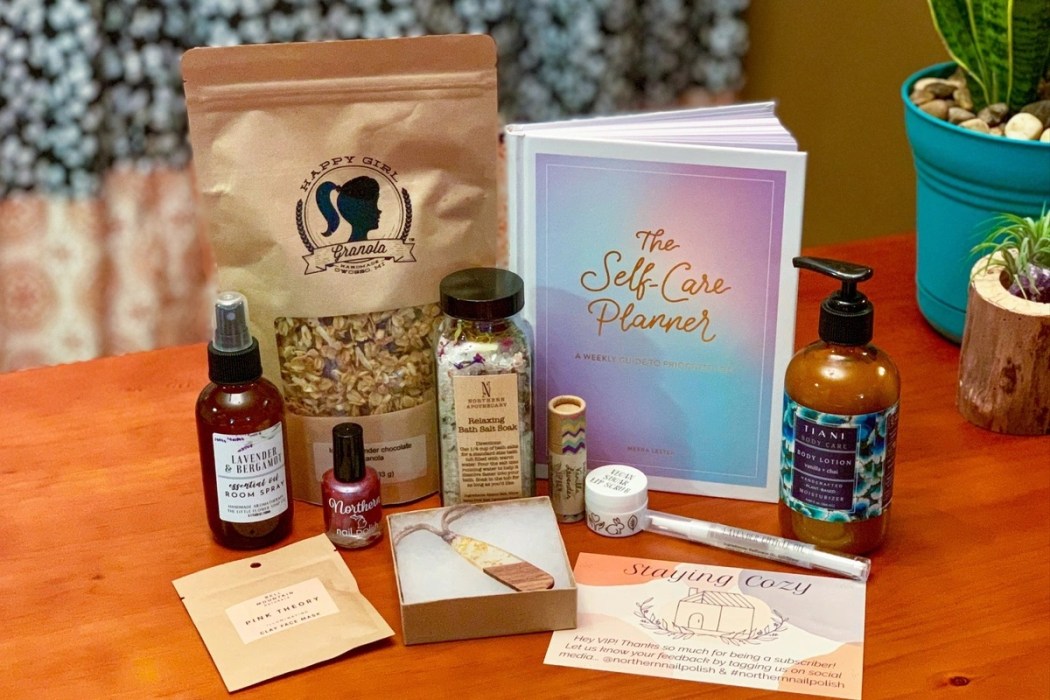 Image from: Northern Nail Polish
Why We Love It: High-quality items inspired by the cold season of the northern hemisphere come with every box of Northern Nail Polish. This lifestyle subscription box brings self-care for everyone by sending 8+ full-sized products every quarter to subscriber's doors. Such products may include bath & beauty, home & lifestyle, treats & sweets, nail polish, jewelry, and more from women-owned small businesses targeting self-care and focusing on eco-friendliness and sustainability. Over the course of one year, you may expect that all products you've received have a total value of over $600! With the help of this box, you'll surely remember to take some time for yourself and pamper it the way it deserves.
---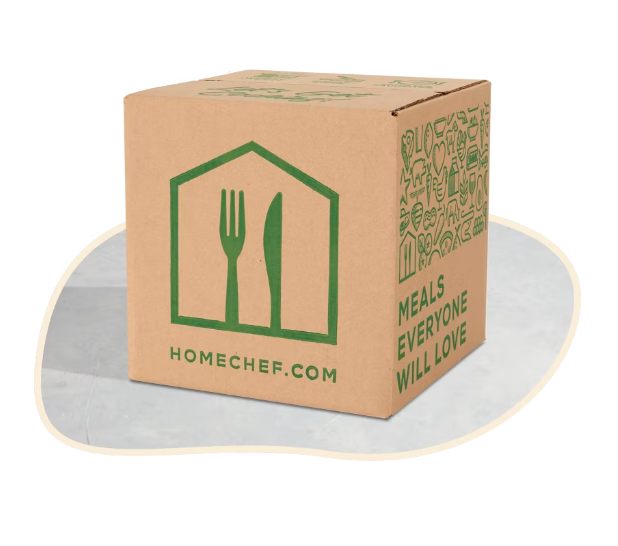 Image from: Home Chef
Why We Love It: Winter is the best season to stay cozy and warm at home, and Home Chef makes sure you eat good with all the snow outside. This meal kit subscription delivers all the ingredients – fresh and pre-portioned – and recipes you need straight to your door to help you prep and cook delicious meals during the wintry holiday season! Each week, you have the option to build your box and customize your order to fit your cooking needs. They also have pre-made meals offered, so you can rest easy knowing you have access to hearty, healthy meals minus the fuss.
Sample meals include Sirloin Steak and Bacon Demi, Tuscan-Style Shrimp Penne, Jalapeño-Popper Chicken, and more mouthwatering dishes!
Deal: Get 50% off your first FOUR boxes - that's up to 18 meals FREE! Deal applies automatically, just visit and subscribe.
---
And that's our list of the best winter subscription boxes! Have you chosen what you want to try?
Make sure to check out our list of all the best subscription boxes in every category!