It's the coldest season of the year again! The holiday spirit is now in the air. The cold breeze sends chills down your spine. Here come the shorter days and longer nights. It's time for presents, trips and more! There are a lot of fun activities we can do during winter, like ice fishing, ice skating, skiing, and snowboarding. We can also build snow fortress, snowman, and snow angels! But if you're the type who doesn't like to go out much during winter, you can sit by your fireplace and enjoy hot coffee, tea, or chocolate.
There are a lot of things we can also enjoy in the comfort of our homes during the cold months. The best way to deal with the season is through winter subscription boxes. These boxes offer fun activities that we can do, like baking and quilting. There are also lifestyle boxes and even candle boxes that can warm up the cold season. Get cozy in your home as we've rounded up the best-loved subscription boxes this winter. Whether you want to gift a box to a loved one or just for yourself, these winter subscription boxes will definitely give comfort to any recipient.
The Best Winter Subscription Boxes!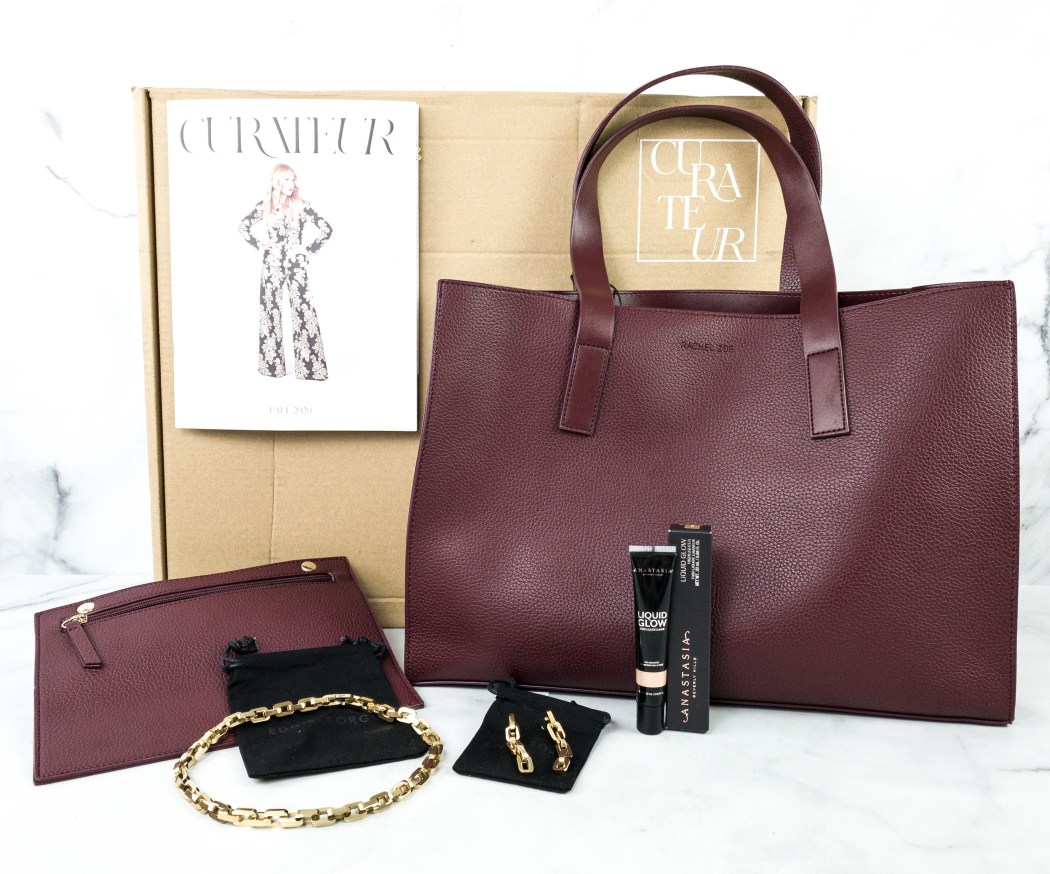 Image from: our review
Why We Love It: CURATEUR is a quarterly subscription box curated by Rachel Zoe. Each box contains 5 seasonal lifestyle or beauty items to accompany you with the cold weather like robes, scarves, moisturizers, candles, and more! They curated a selection of fashion and beauty finds to make every member feel special when they celebrate every season. You can also choose one of the two featured items that you can include in your box! Be a member (Star or Icon Membership) and gain unlimited access to members-only Shoppe all year round!
See our CURATEUR reviews to learn more.
Price: Receive $450 worth of luxe style essentials for $99.99 per quarter or prepay for a year for $349.99.
Deal: Get the $328 value welcome box for $24.99! Use coupon code WELCOME10.
---
Image from: Marshmallow of the Month Club by Edible Opus
Why We Love It: Marshmallow of the Month Club by Edible Opus is packed with all the fresh-baked goodness. Aside from a half-dozen marshmallows, you'll also receive graham crackers and a chocolate surprise, making smores easy to prepare indoors! You'll also receive drink powder packets – it can be chocolate, tea, or coffee, based on your preference. These marshmallows are made using fish-based gelatin, egg-free, corn syrup free, and guilt-free! Create a delectable treat that you can enjoy during this cold weather matched up with your favorite hot drink!
Price: The subscription costs $25 a month.
---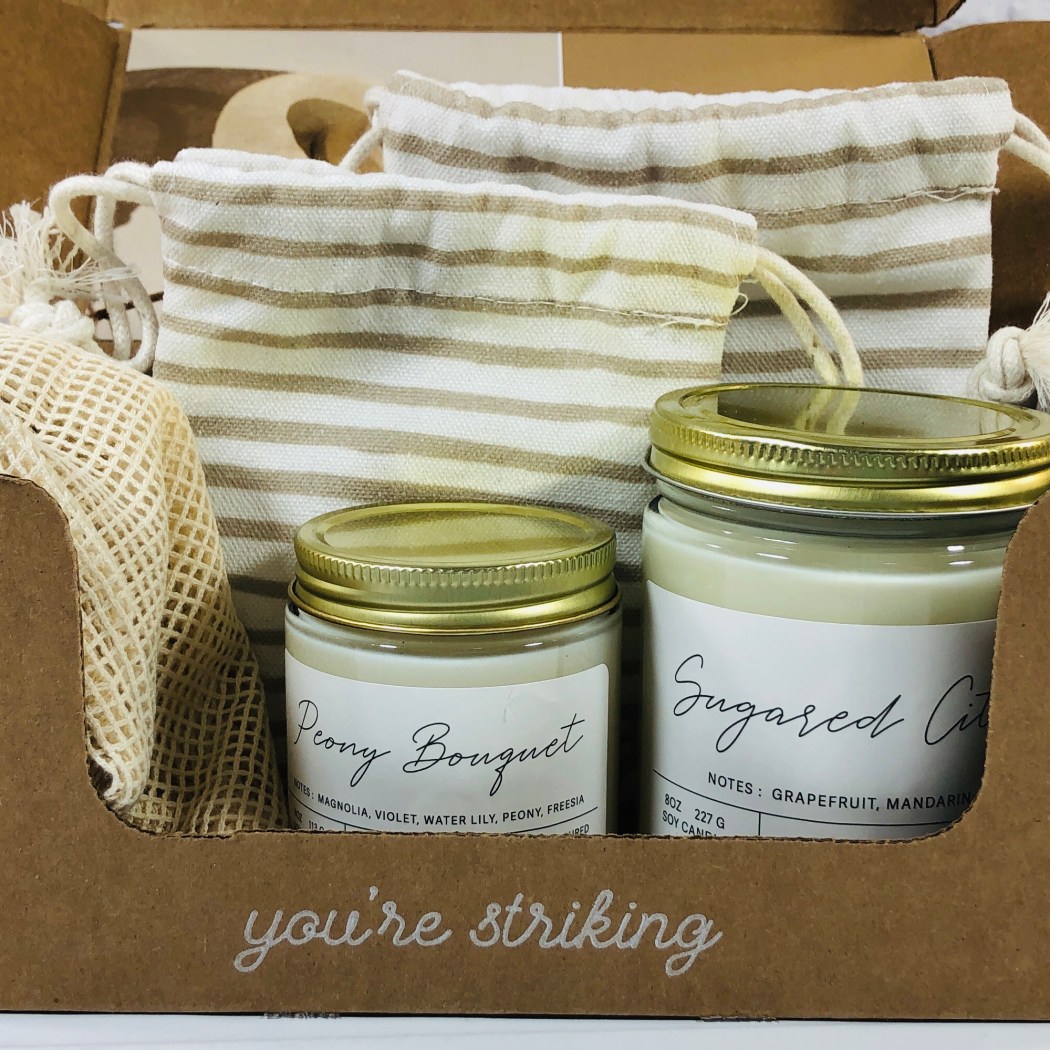 Image from: our review
Why We Love It: Candles are a simple way to make you feel better in winter and beyond. Vellabox sends aromatic candles that are created by artisans. With new American artisans featured each month, you'll get to discover new fragrances. Every candle is scented with premium fragrance oils that give a long-lasting aroma. Choose whether you like The Lucerna Box (one 4 oz candle), The Ignis Box (one 8oz candle), or The Vivere Box (one 8oz and one 4oz candle). Your monthly subscription also gives you a surprise gift! Strike a match and let that scent linger in your home to help you relax, feel calm, and give a peaceful ambiance during the coldest weather.
Take a look at our Vellabox Reviews for more details.
Price: choose from: The Lucerna Box ($10) which includes a 4 oz candle monthly, The Ignis Box ($20) with an 8 oz candle monthly, and The Vivere Box ($30) with an 8oz + a 4 oz candle monthly. The biggest box includes free shipping.
Deal: Get $5 off any purchase! Use coupon code HELLOSUB5.
---
Image from: Thread & Flourish
Why We Love It: Receive a great quality scarf that you can wear this winter as you subscribe to Thread & Flourish. Each scarf is made of natural fabrics like silk, cotton, bamboo, and wool – depending on the season by their fair trade partners. Inside every box includes one scarf and two ethical small gifts! Elevate your look by wearing these handmade bandana scarves around your neck, head, bag, or as a fashionable non-medical face mask! This will not only upgrade your look, but it's also the perfect accessory to keep yourself comfortable and warm, whether you're in or outside of your home during colder months!
Check our past Thread & Flourish reviews for more information.
Price: Get the bandana scarf subscription every other month for $39.95/box.
---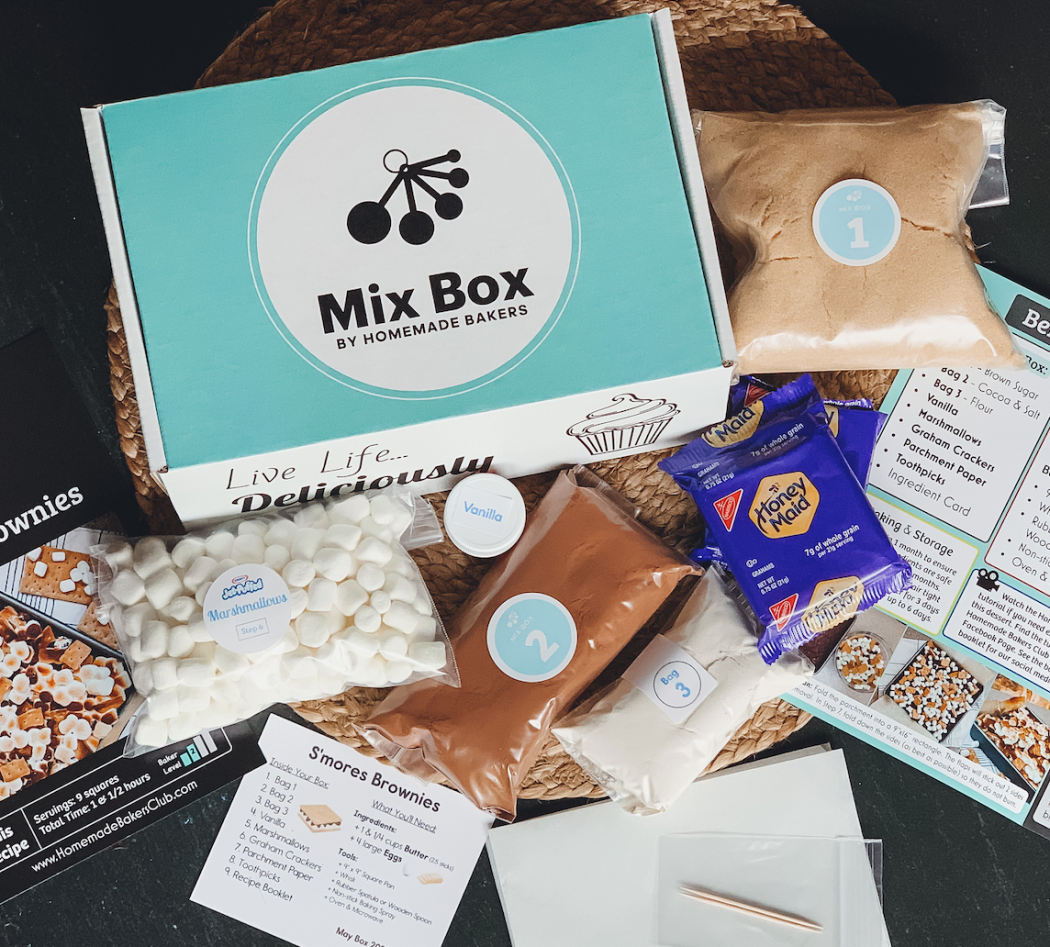 Image from: Mix Box by Handmade Bakers
Why We Love It: Keep yourself busy as you practice your baking skills with Mix Box by Handmade Bakers. Each box includes pre-measured ingredients, a step by step recipe, baking tips & allergen info for a convenient baking time! With baking, you can help yourself reduce stress levels and depression. It's a fun activity you can take your time into. FYI, desserts vary in every box (can be cookies, cakes, or pies), so you'll get to try different ones. Enjoy fresh-baked treats at home! This will not only warm your tummies but also your heart.
Price: Purchase the box for $28.95 a month!
Deals:
---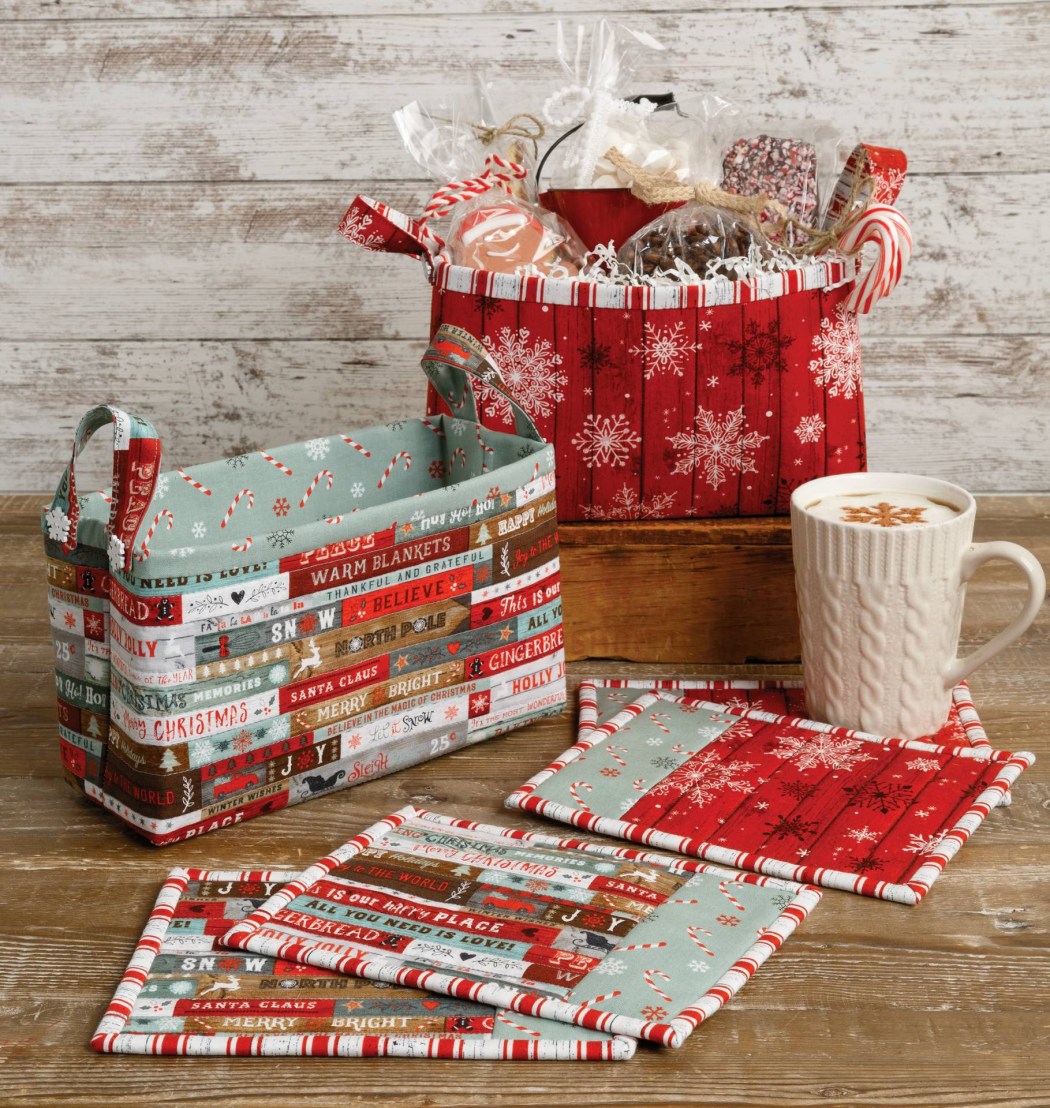 Image from: Holiday Quilters Club
Why We Love It: Engage yourself with quilting during this cold wintertime. This activity helps relieves stress and can improve hand-eye coordination. Holiday Quilters Club by Annie's provides all the material needed to create a project that goes with the season all year long. Each box contains the fabric, patterns, and the instruction to finish it perfectly. Projects are so easy that even beginners can do it! Such projects include wall hangings, festive table runners, placemats, and more! Display your finished project designed with winter stuff or gift it to your friends and family. They surely will love it!
See our Holiday Quilters Club review to learn more.
Price: Get the kit for $39.99 a month plus $5.95 shipping ($6.95 in Canada),
Deal: Get 50% off your first month's kit on any clubs! Use coupon code HELLO.
---
Image from: Puppy Paws Coffee & Company
Why We Love It: If you love coffee and animals, then this subscription box is for you. Puppy Paws Coffee & Company offers freshly roasted coffee from beans that are sourced from the best regions around the world. Each box even includes winter-designed toys and treats for your fur baby! Stay on your snuggly couch as you enjoy a warm cup of coffee with your pet! You may also create your profile for them to pick the best tasting coffee based on your preference. And what's good about this subscription is they practice the gift of giving by donating 50% of profits to animal rescue organizations!
Price: Delivered every month for $22.99.
---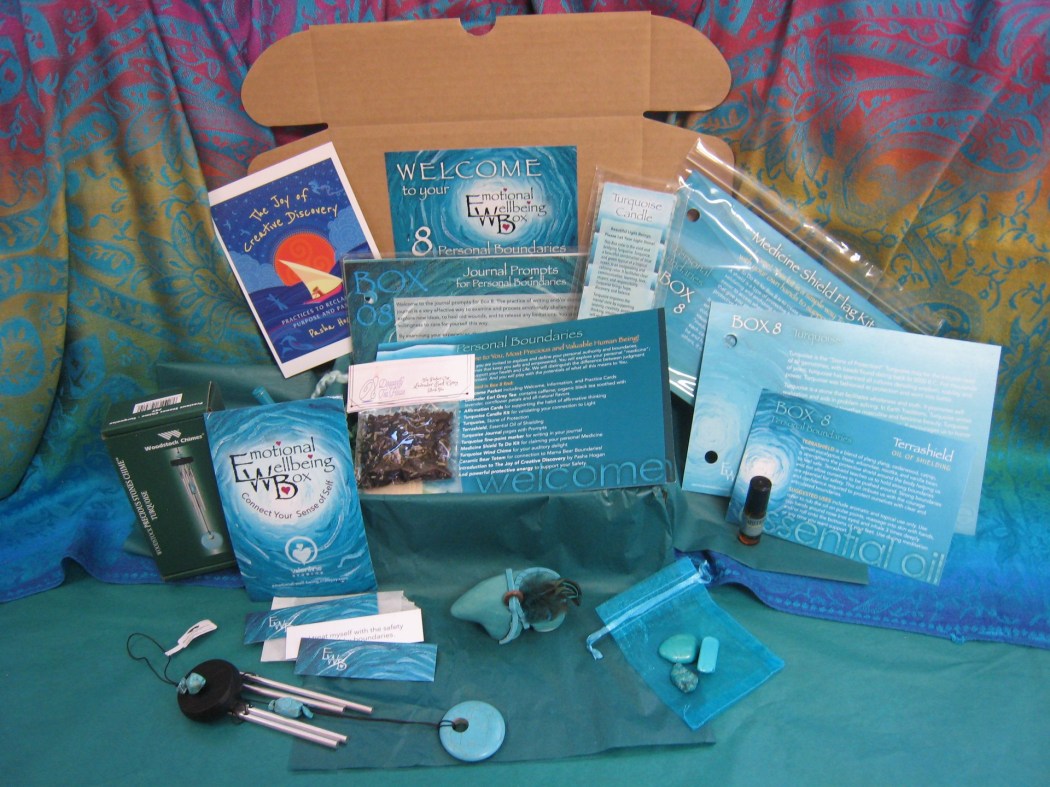 Image from: Emotional Well Being Box
Why We Love It: With all the snow blocking our front yards, we just want to stay indoors. We often feel isolated and think of things pessimistically. Emotional Well Being Box gives support and extra care to everyone. It is a subscription box that runs along a 12-month course. Created by professional art therapists, it will surely give healing to everyone and enhance an individual's well-being, especially during these times. Every month, the theme differs along with hands-on projects to give powerful and therapeutic effects. All subscription starts with box 1.
Price: The box costs $45 monthly.
---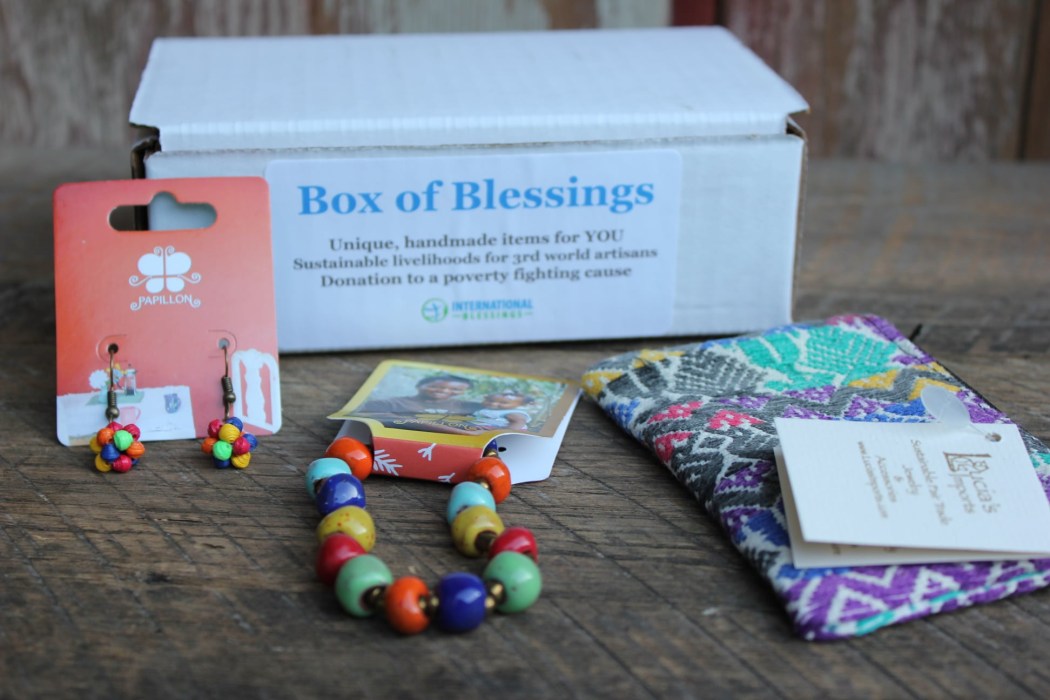 Image from: International Box of Blessings
Why We Love It: Be a blessing to anyone in the world by supporting good causes. International Box of Blessings supports families around the world by providing livelihoods through their subscription boxes. It includes 3-4 handmade items with every Box of Blessing and one item for the Favorite of the Month Box. $3 from every box will be donated to poverty-fighting causes. This will not only give you handmade accessories, but you also give opportunities and hope to families around the world. Purchase a box to give light to the spirit of giving.
See past International Box of Blessings reviews to know more.
Price: Receive 3-4 items in every Box of Blessings for $29.95 per month and One item in the Favorite of the Month box for $15.
Deal: Save 10% on your first box! Use coupon code HELLO10.
---
Why We Love It: Give yourself the care and love it deserves every day and everywhere with the use of TheraBox. It is a monthly subscription box providing self-care to all. They want to inspire happier lives by giving practical joy boosting activities and thoughtful self-care products. Each box includes 6-8 wellness products like aromatherapy, clean beauty/skincare, and other unique lifestyle items! All products are sourced from vendors that produce natural, organic, and feel-good products leaving all the bad behind. Each item inside the box provides relaxation and tranquility, especially in this season, where we mostly feel isolated and stressed. Keep your happy neurons flaring and make yourself feel cared for and loved with boxes that are differently themed each month!
If you want to see past box contents, you can visit our TheraBox review page.
Deal: Get 10% off your first order! Use coupon code HELLO10.
---
Image from: Fikabröd
At Fikabröd (fee-ka-bruhd) we design our boxes to delight and inspire. Whether you are a beginning baker or a seasoned professional, our carefully curated boxes will help fuel your creativity in the kitchen. With our boxes, you'll be able to take your love of baking beyond the mixing bowl. We can't wait to see what you bake!
---
And that's our list of the best winter subscription boxes! Have you chosen what you want to try?
Make sure to check out our list of all the best subscription boxes in every category!
Say Hello to More Subscriptions You'll Enjoy During Winter!