Never underestimate the power of scents. With perfume subscription boxes, you get to smell fresh throughout the day! Not only does it boost self-confidence, but it also enhances your mood. These perfume subscriptions allow you to sample niche and designer fragrances before committing to a full-sized bottle. Have fun exploring which fragrances suit your preferences without stepping outside!
We know that you have been raving about perfumes, so we rounded up the best perfume subscriptions for you! Whether you want to find your signature scent or just interested in trying out various perfumes every month, this list has got something for you!
The Best Perfume Subscription Boxes!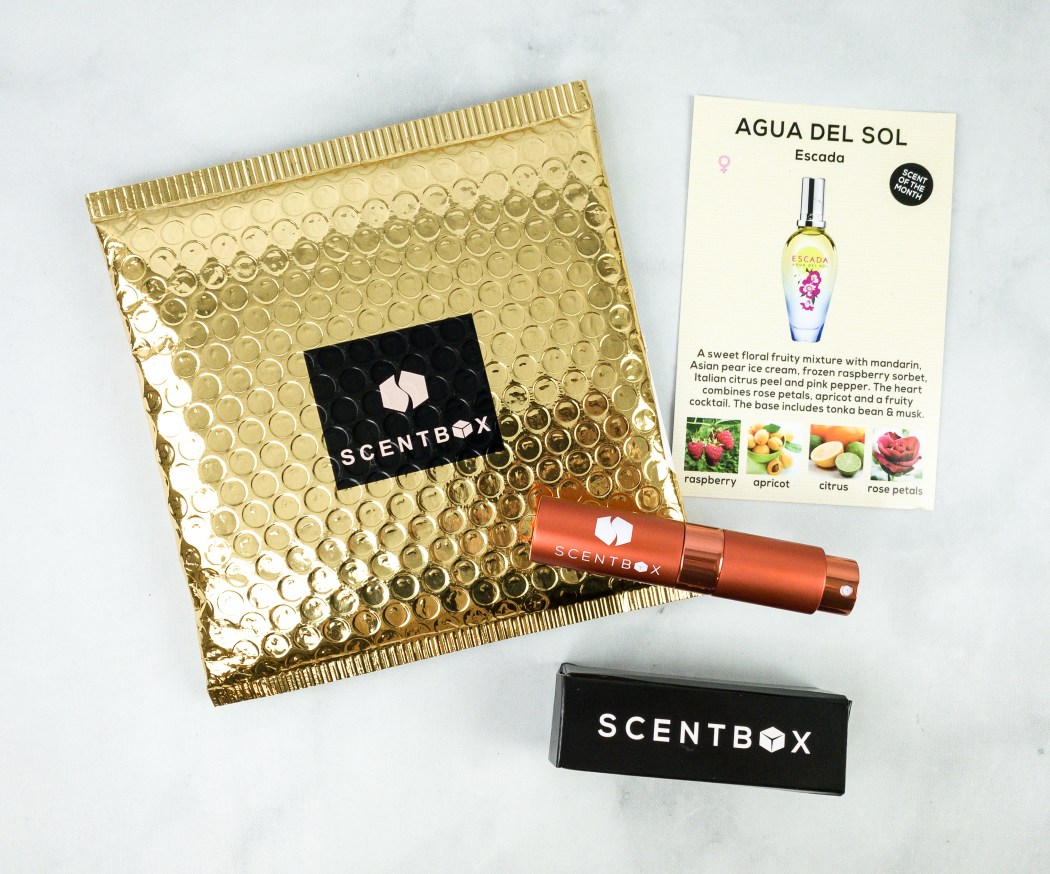 Image from: our review
Why We Love It: Scent Box offers affordable elegance! Subscribers can choose from 850 original scents, so there will be no more buying big expensive bottles that you later realize that you can't stand. Each month, you get a chance to choose a 30-day supply of a new designer fragrance that they will send directly to your door. It's a great subscription if you want to try a variety of scents before choosing a favorite and buying a full bottle!
Price: The Standard subscription is $14.95 and the Premium box is $19.95. Exchanges and shipping are free.
Deal: Save 50% on your first box! Use coupon code SCENT50.
---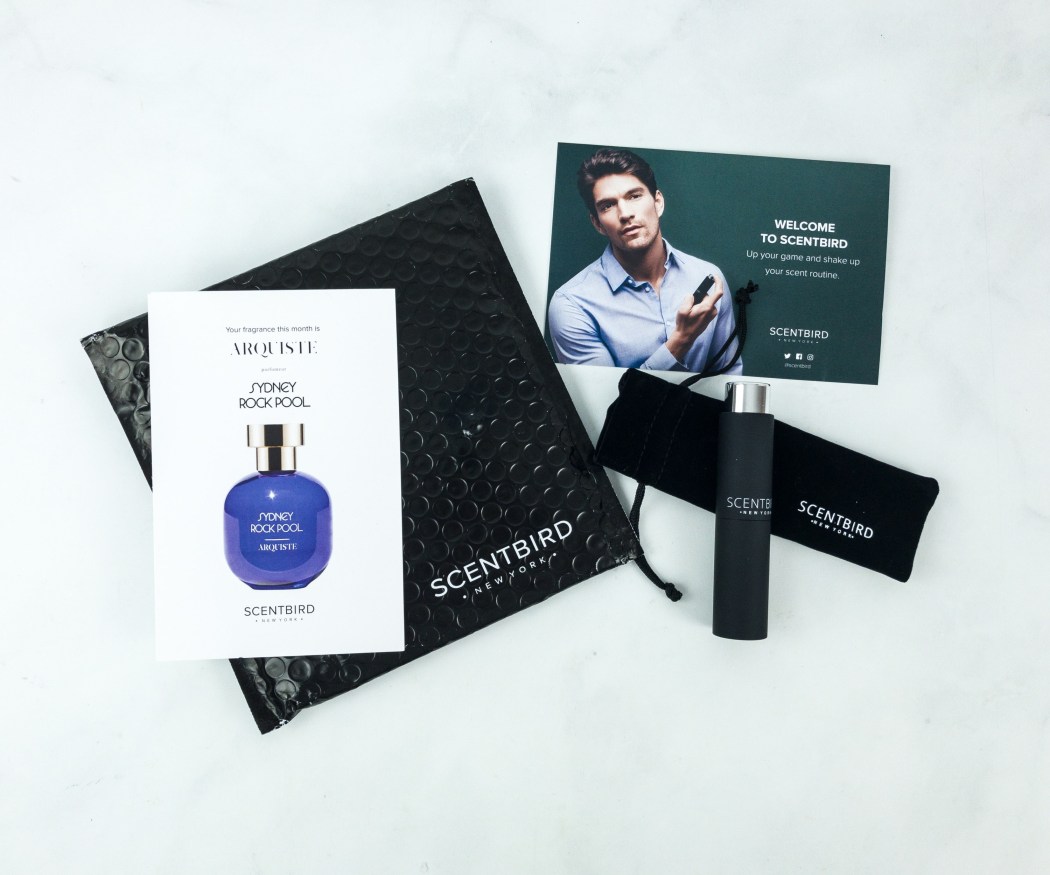 Image from: our review
Why We Love It: Glossier, Versace, Dolce & Gabbana — these are just some of the top authentic brands ScentBird has delivered! This perfume subscription offers a wide variety of scents for both men and women, including both designer and niche fragrances. Plus, they include a free case with every first order. Each monthly box contains a 30-day supply of fragrance decanted into a glass vial, but you can also change the frequency or number of scents you receive.
Price: The monthly subscription is $15.95.
Deal: Get 50% off your first month! Deal applies automatically, just visit and subscribe.
---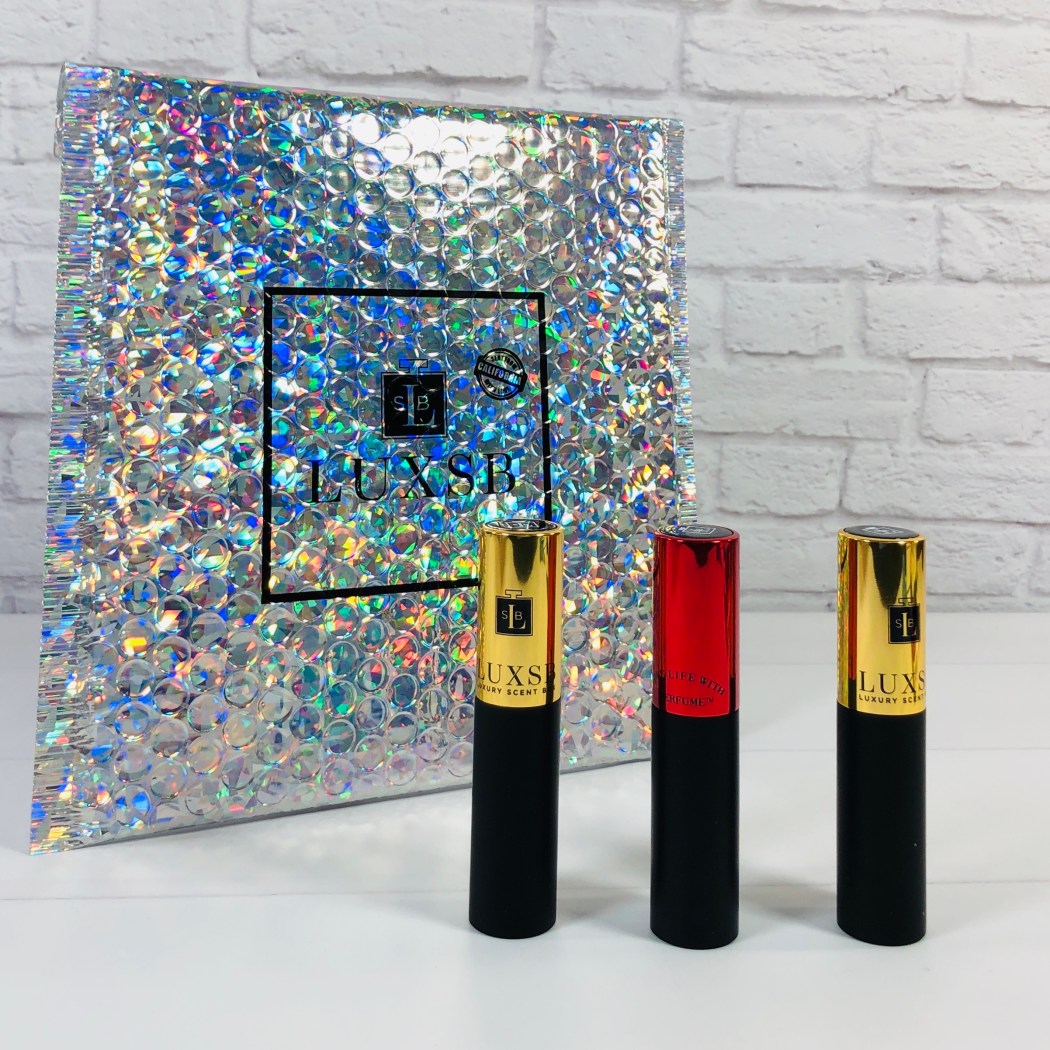 Image from: our review
Why We Love It: LUXSB – Luxury Scent Box is a monthly subscription service that offers a wide selection of authentic perfume and cologne. Some of the brands they ship are Shay & Blue, Burberry, Montale, and many more! Take a brief survey to find your fragrance mood. Select your fave or discover a new scent from a list curated just for you! You'll receive a 9ml perfume vial with approximately 150 sprays. With the Standard Membership, you'll receive a LUXSB protective case for your glass vial on your first order and a new case quarterly. The Premium Membership gives you access to all fragrances without any additional fees, plus a new case each month as an added perk.
Price: The standard plan costs $15 per month while the premium membership is $20 per month.
Deal: Get 35% off your first month! Use coupon code LUXSB35 .
---
Image from: our review
Why We Love It: Skylar Scent Club is our ticket to experiencing new, limited-edition, clean, and modern scents!  Every box includes a new clean fragrance in travel-sized packaging. Unlike conventional perfumes, theirs are all made free of parabens and other toxic chemicals and are hypoallergenic. Each scent is uniquely different but equally beautiful as the other (you can also swap out if you're not feeling that month's scent). The only problem we'll have is to decide which one to get in full size – members save 20% on other products from Skylar.
Price: Members only price is $20 per month.
Deal: Get 50% off your first box! Use coupon code WELCOME50.
---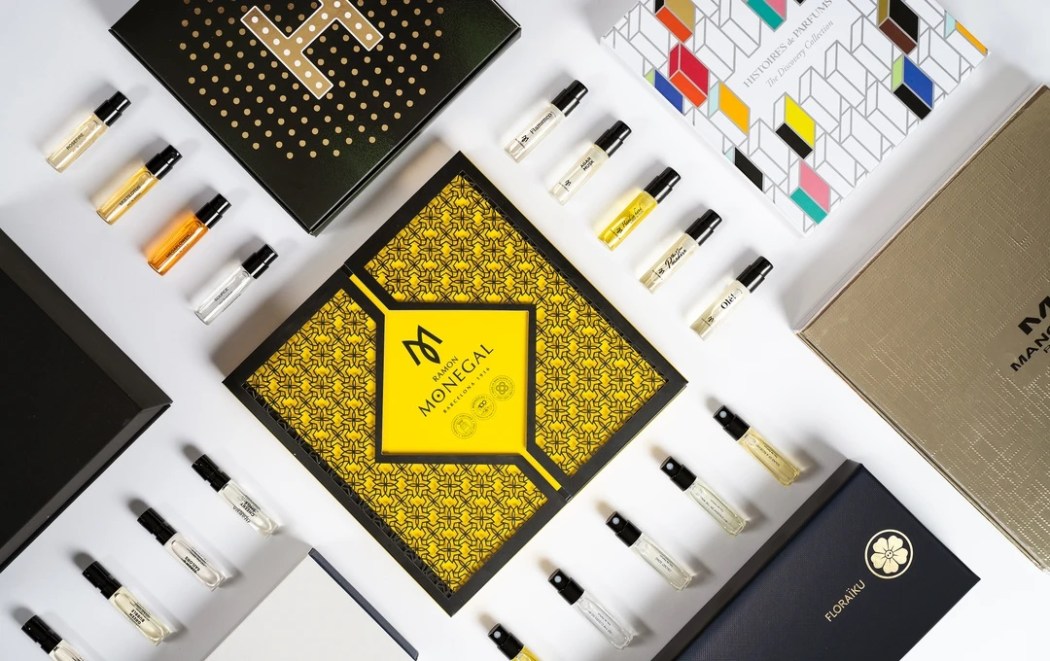 Image from: Twisted Lily
Why We Love It: If you want to try hard to find niche, indie, and natural fragrances from all over the world, then Twisted Lily is just right for you. You can shop for different fragrances from different brands. Purchase their sample and discovery sets, which include sample glass vials. Some kits contain 6 samples, and some have at least 11 samples. With their wide selection, you'll never run out of perfume!
---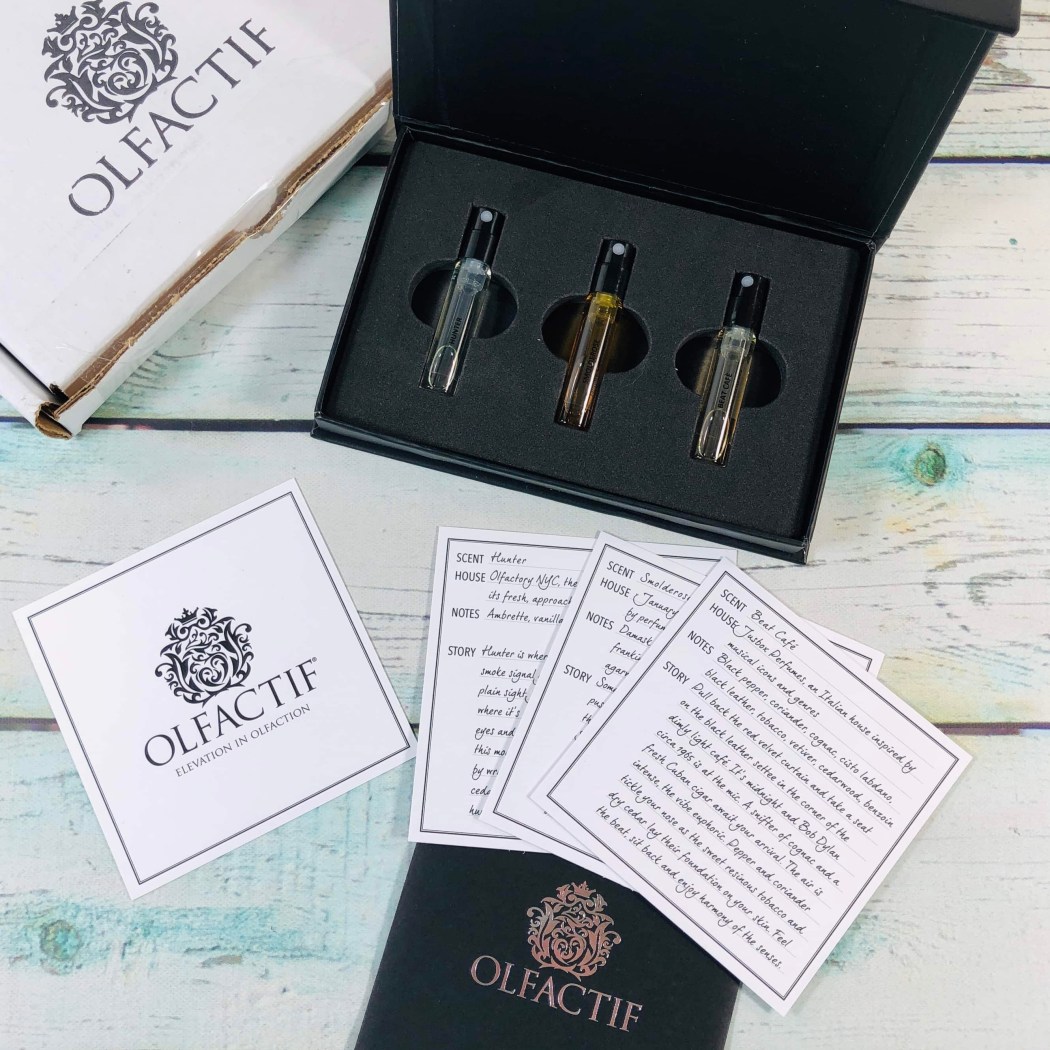 Image from: our review
Why We Love It: It's a subscription that'll take you on an around the world trip through scents! Olfactif, which caters to both men and women, features a curated collection of three fragrances from different parts of the globe every month. Choose Women's Collection (for women and adventurous men), Men's Collection (traditionally masculine and unisex scents) to enjoy 3 fragrances each month, or get the Deluxe Collection for all 6 fragrances of the month. Members also receive tons of benefits such as 20% off full bottles of every featured scent, 10% off all other full-sized bottles, and 10% off all à la carte samples!
Price: Subscription is $20 a month! You can now get men's, women's, or the deluxe pack with all 6 monthly fragrances for $38.
---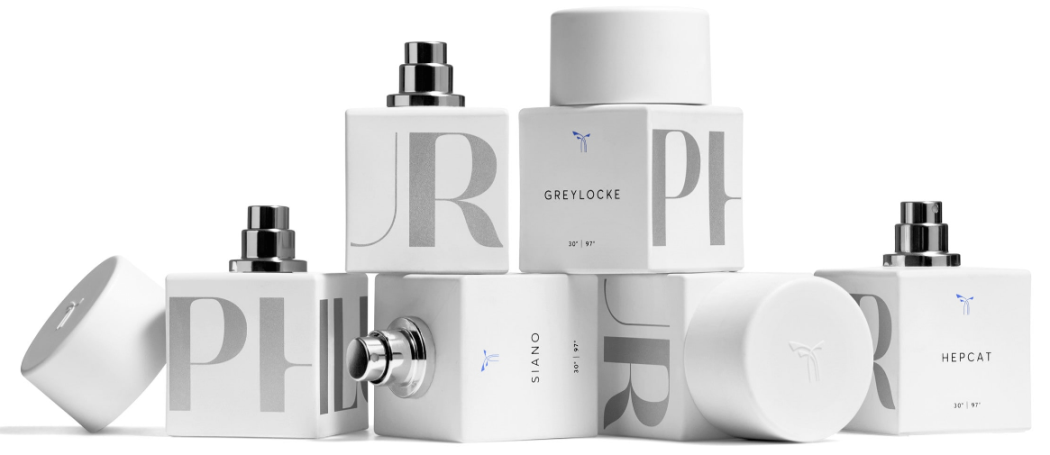 Image from: PHLUR
Why We Love It: They're good, clean, and fun! Each scent from PHLUR is perfected by world-class perfumers who care. They use ingredients that won't harm the skin or the planet. PHLUR offers 10 sustainable, responsibly made scents that are hypoallergenic, cruelty-free, vegan, and sustainably sourced and packaged with sourced materials. Get the Sample Set and receive three 2ml perfume atomizers to help you find which scents work for you! If you fell in love with a scent, go for a subscription bottle and have it delivered to your door every 3, 6, or 9 months – shipping is always free! You also have the option to change the scents and the delivery frequency if you want to. On top of it, they donate more than 1% of their annual net revenues to environmental organizations worldwide.
Price: Try the fragrance sample flight for $18. There's a month of fragrance there, you have 30 days to apply that $18 toward the price of a full 50mL bottle.
---
Image from: Perfume Surprise
Why We Love It: If you want to try different perfumes each week, then Perfume Surprise might be the best option for you. You'll get five 2.5 ml spray bottles with designer perfumes plus a jewelry set at an affordable price! Every box is curated to fit with a monthly theme. Some of the brands they feature are Gucci, Versace, Dior, and more!
Price: For $24.99 a month receive 5 designer perfumes spray bottles of 2.5 ml with a jewelry set based on the month's theme. Prepay 3 months or 6 months and save up to $24.94!
Deal: Get an extra sample with your first box. Use coupon code EXTRASAMPLE.
---
Image from: The Fragrance Club
Why We Love It: Looking for a perfume you can use on a date or an interview? Or perhaps a business meeting? Don't worry as The Fragrance Club has you covered! With their subscription, you'll receive a 10ml spray bottle from authentic fragrances without breaking the bank. Your first month will give you free casing along with your selected fragrance. It doesn't require a lot of money for you to smell luxurious. Subscribe and get access to designer fragrances for just 50 cents a day!
Price: For frequent users, it's $14.99 per month and $149.88 per year. Or choose to receive it every other month for $17.99.
---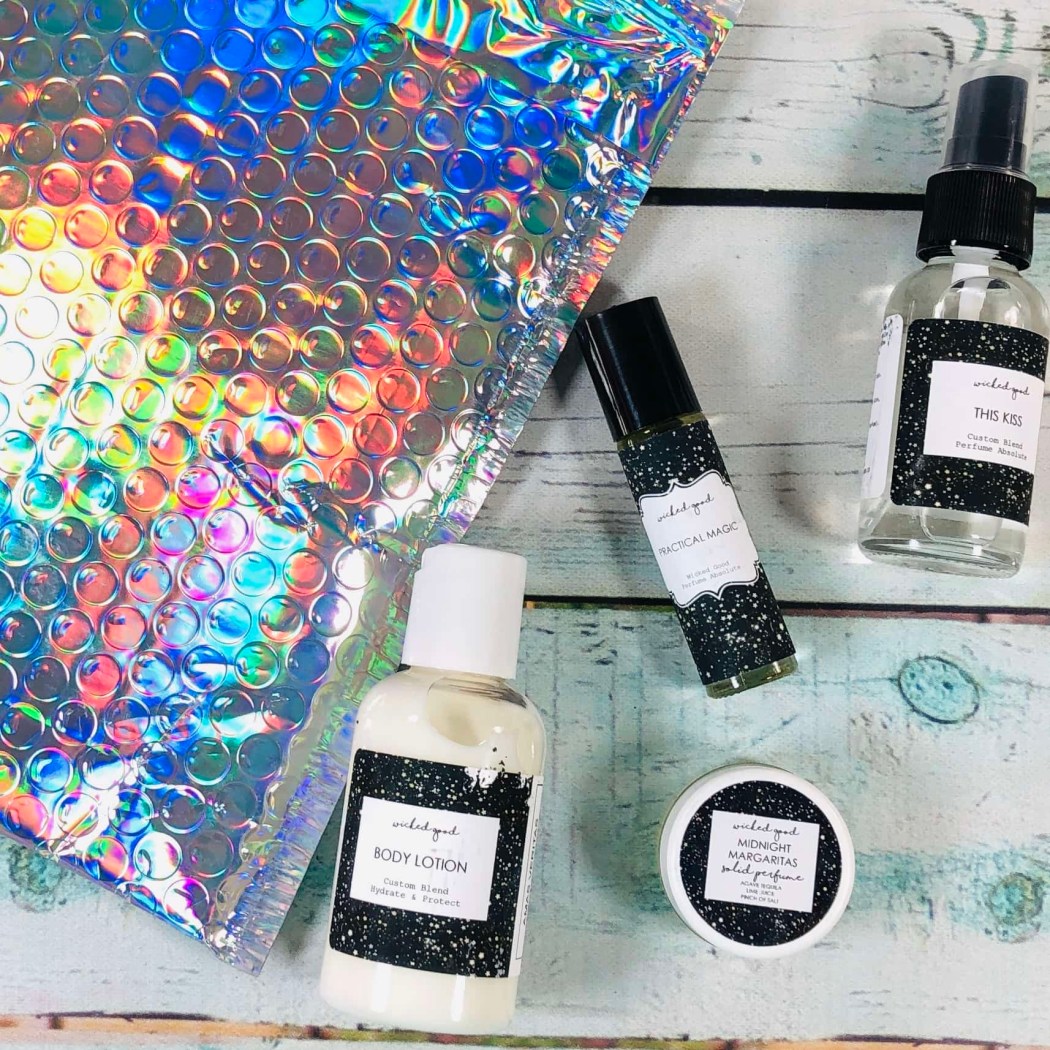 Image from: our review
Why We Love It: Feel good while smelling good! Wicked Good formulates products that are natural, clean, and free of toxic chemicals. Wicked Good Perfumes are full of all the goodness and is intended to give people something to feel good about. All products are handcrafted in small batches using wild harvest, sustainable, and certified organic ingredients, which means they are cruelty-free and vegan! Join the Scent Club and get an exclusive, limited edition perfume along with 2-3 other scented goodies. Each month, they strive to find the best products that they can include in beautifully curated themed boxes. As a member, you'll also get to save 15% on everything wicked good.
Price: The Scent Club Box costs $33 per month
---
And that's our list of the best perfume subscription this 2023! Which of these do you want to try?
If you want to find out more subscription boxes, you can check out our list of all the best subscription boxes in every category!
Say Hello To More Subscription That Makes You Smell Fresh All Day!