We know that you have been raving about perfumes, so we rounded up the top perfume subscriptions for you! Whether you want to find your signature scent, or just interested in trying out various perfumes every month, this list has got something for you!
Want more? Check out our complete list of perfume subscription boxes! You can also hit the heart button at the top of this post to save it for later!
The Best Perfume Subscription Boxes!
Why we love it: ScentBox offers affordable elegance! Subscribers can choose from 850 original scents, so there will be no more buying big expensive bottles that you later realize that you can't stand. Each month, you get a chance to choose a 30-day supply of a new designer fragrance that they will send directly to your door. It's a great subscription if you want to try a variety of scents before choosing a favorite and buying a full bottle!
Read the Scent Box Reviews for more information!
Price: The initial subscription of the Standard box now only costs $9.72 from $14.95 while the Premium box is now at 12.97 instead of $19.95. Exchanges and shipping are free.
Deal: Save 50% on your first box! Use coupon code SCENT50.
---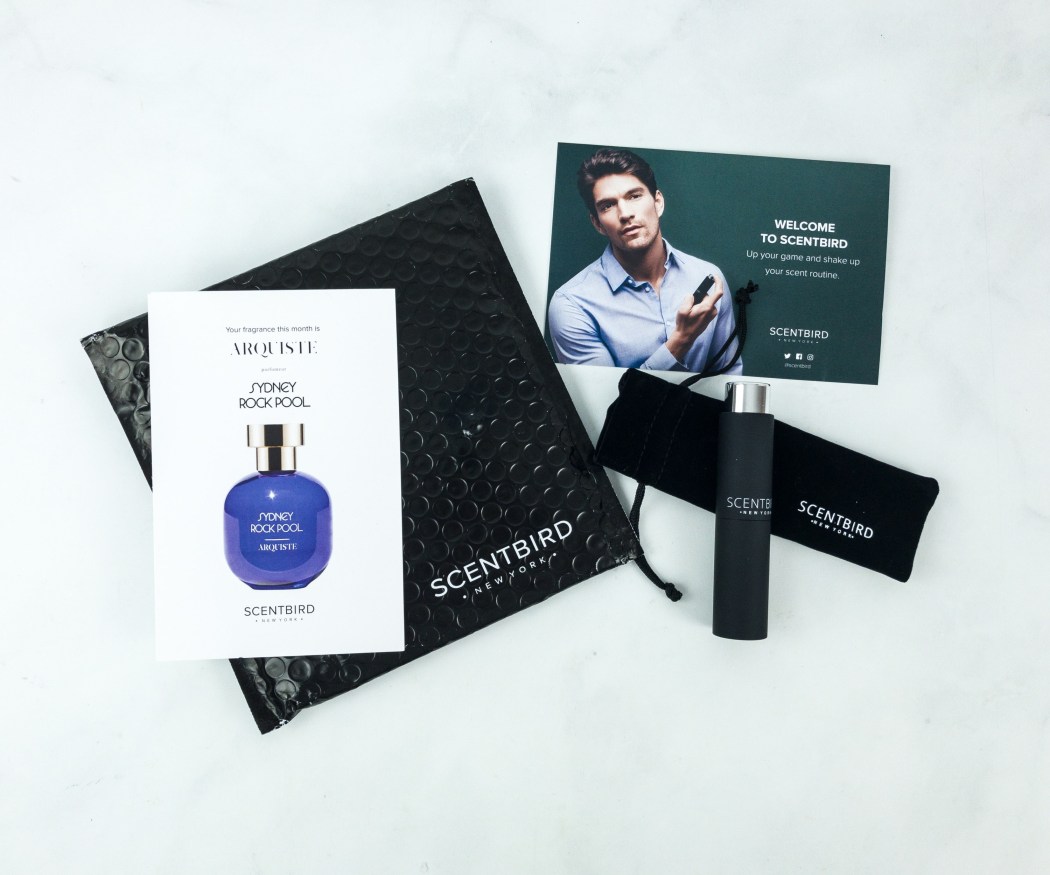 Why we love it: Glossier, Versace, Dolce & Gabbana — these are just some of the top authentic brands ScentBird has delivered! This perfume subscription offers a wide variety of scents for both men and women, including both designer and niche fragrances. Plus, they include a free case with every first order. Each monthly box contains a 30-day supply of fragrance, but you can also change the frequency or number of scents you receive.
Know more by visiting the ScentBird Reviews page!
Price: The retail price per bottle is $70 while the monthly subscription with 140 sample sprays is at $14.95.
Deal: Get your second month free! Use this link to get the deal.
---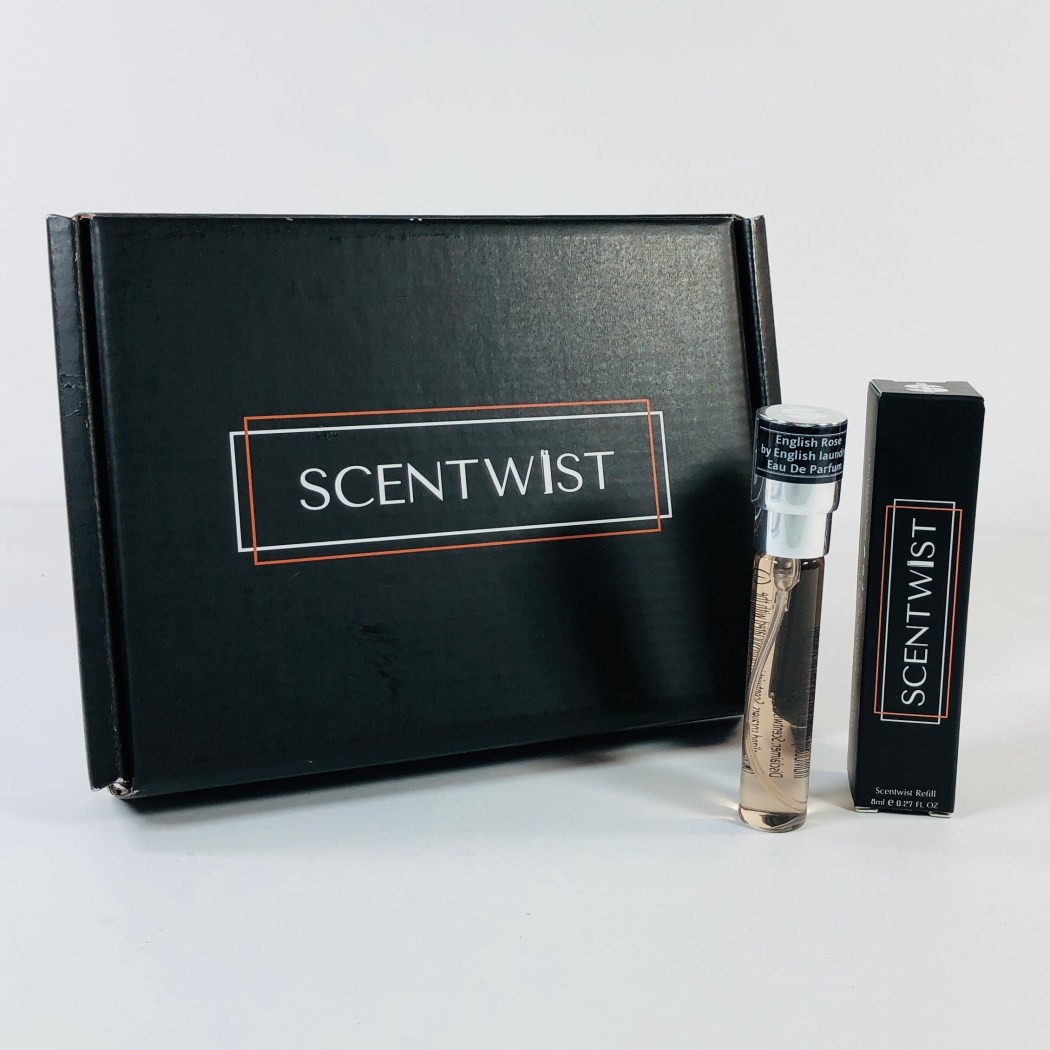 Scenwist is a monthly fragrance subscription box. Every month choose from over 1000 authentic designer fragrances. If you're not sure what to choose or like surprises, let one of our professionals choose a fragrance for you. Every box comes with a 30-Day supply of fragrance and in your first box you receive a case to house your fragrance. When you sign up you will select the color of your case from one of our nine colors. It doesn't stop there, every 4 months we'll send you another case on us!
Price: $14.95 per month. Save more with longer plans!
Deal: Get 50% off your first box! Use coupon code hellosub50.
---
Why we love it: Skylar Scent Club is our ticket to experiencing new, limited-edition, clean, and modern scents!  Every box includes a perfume in a travel-sized packaging. Unlike conventional perfumes, theirs are all made free of parabens and other toxic chemicals. Each scent is uniquely different but equally beautiful as the other. The only problem we'll have is to decide which one to get in full size!
Check out Skylar Scent Club to get more details!
Price: Members only price is $20 per month.
Deal: Get 50% off your first box! Use coupon code MY50.
---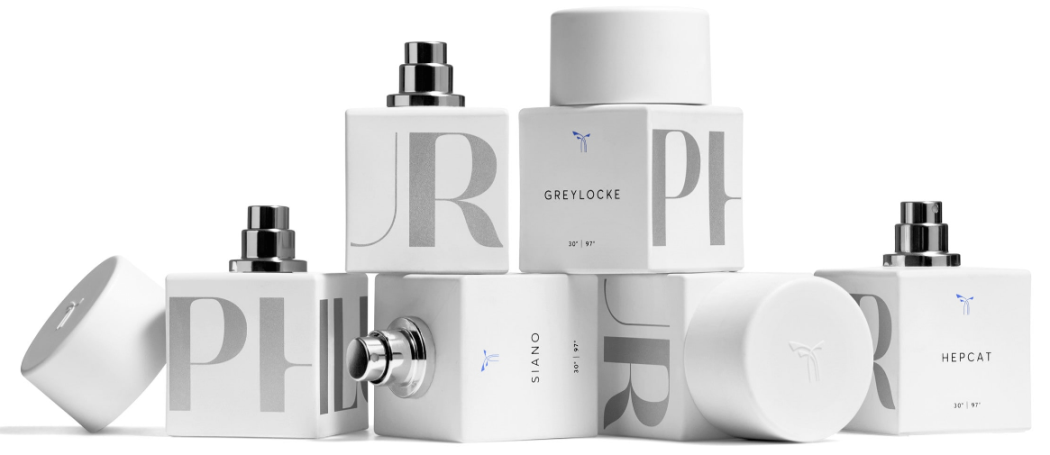 Why we love it: They're good, clean, and fun! Each scent from PHLUR is perfected by world-class perfumers who care. They used ingredients that won't harm the skin or the planet. You can simply smell the difference. Every month, they send three 2mL bottles of perfume that are hypoallergenic, cruelty-free, vegan and sustainably sourced and packaged with sourced materials.
Visit PHLUR Reviews page for more information!
Price: Subscription starts at $18 a month.
---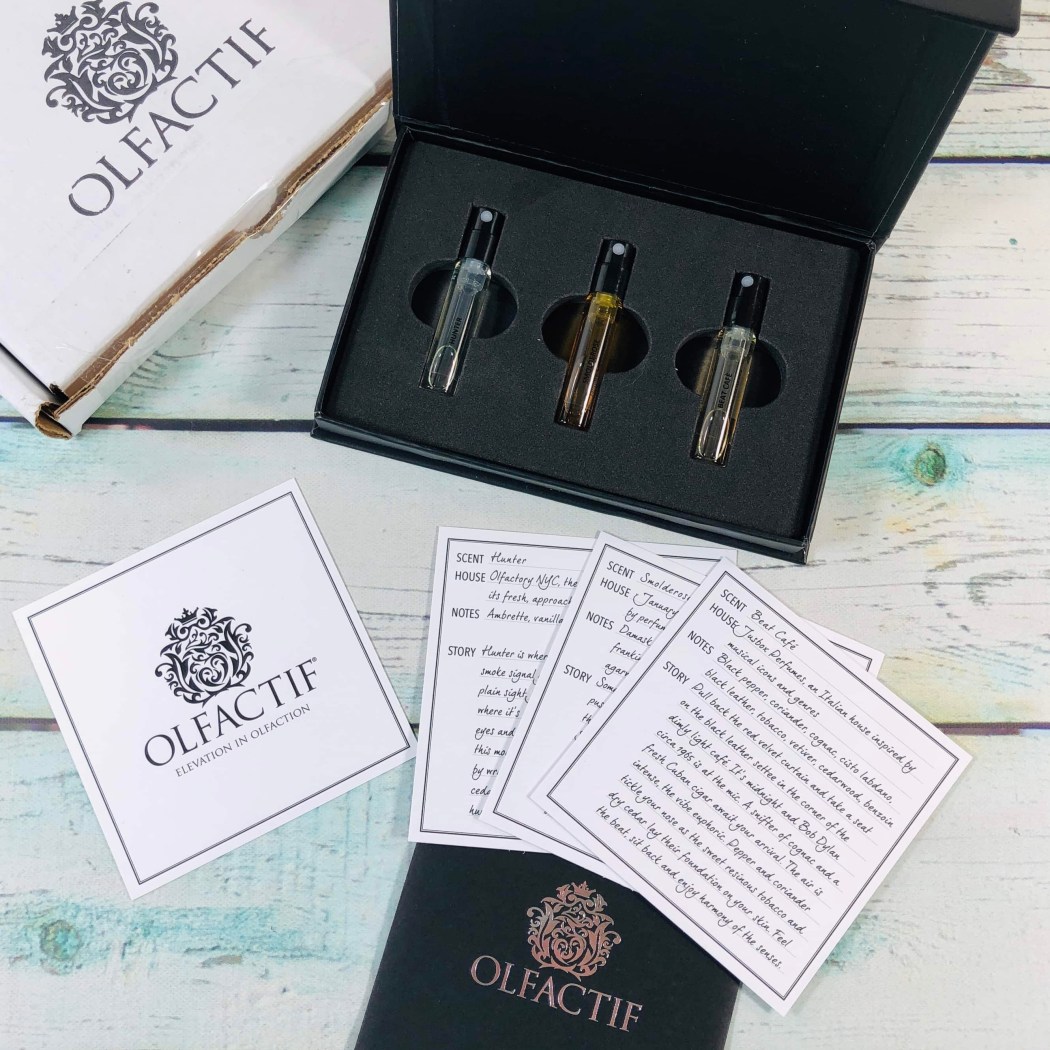 Why we love it: It's a subscription that would take you to an around the world trip through scents! Olfactif, which caters to both men and women, features a curated collection of three fragrances from different parts of the globe every month. Members also receive tons of benefits such as 20% off full bottles of every featured scent, 10% off all other full bottle and 10% off all à la carte samples!
Check out the Olfactif Reviews page to learn more!
Price: Subscription starts at $15 a month!
---
Don't forget to check out the list of all the best subscription boxes in every category!