Raising a puppy is fun and challenging at the same time. They are little bundles of joy, discovering the world with their tremendous energy. Watching them grow isn't enough – you also need to have proper supplies or items to help these furballs keep out of trouble so they can live happier and healthier. Getting subscription boxes for puppies makes puppyhood incredibly easy, fun, and exciting!
These subscription boxes take the guesswork out of hooman's way to find great dog products while taking care of pups. They are dedicated to train your puppies and reward them with the best toys and treats they deserve. Some also include supplements and grooming supplies, and others send accessories and more surprises that pups definitely acknowledge and will give two paws up! Cause why not? Our fur buddies are allowed to be surprised as well!
Discover lots of fun toys and delicious treats for your pup with the best puppy subscription boxes gathered on this list! And if you want to see more options, check out the full list of subscription boxes for dogs.
Puptastic Subscriptions for your new Puppy!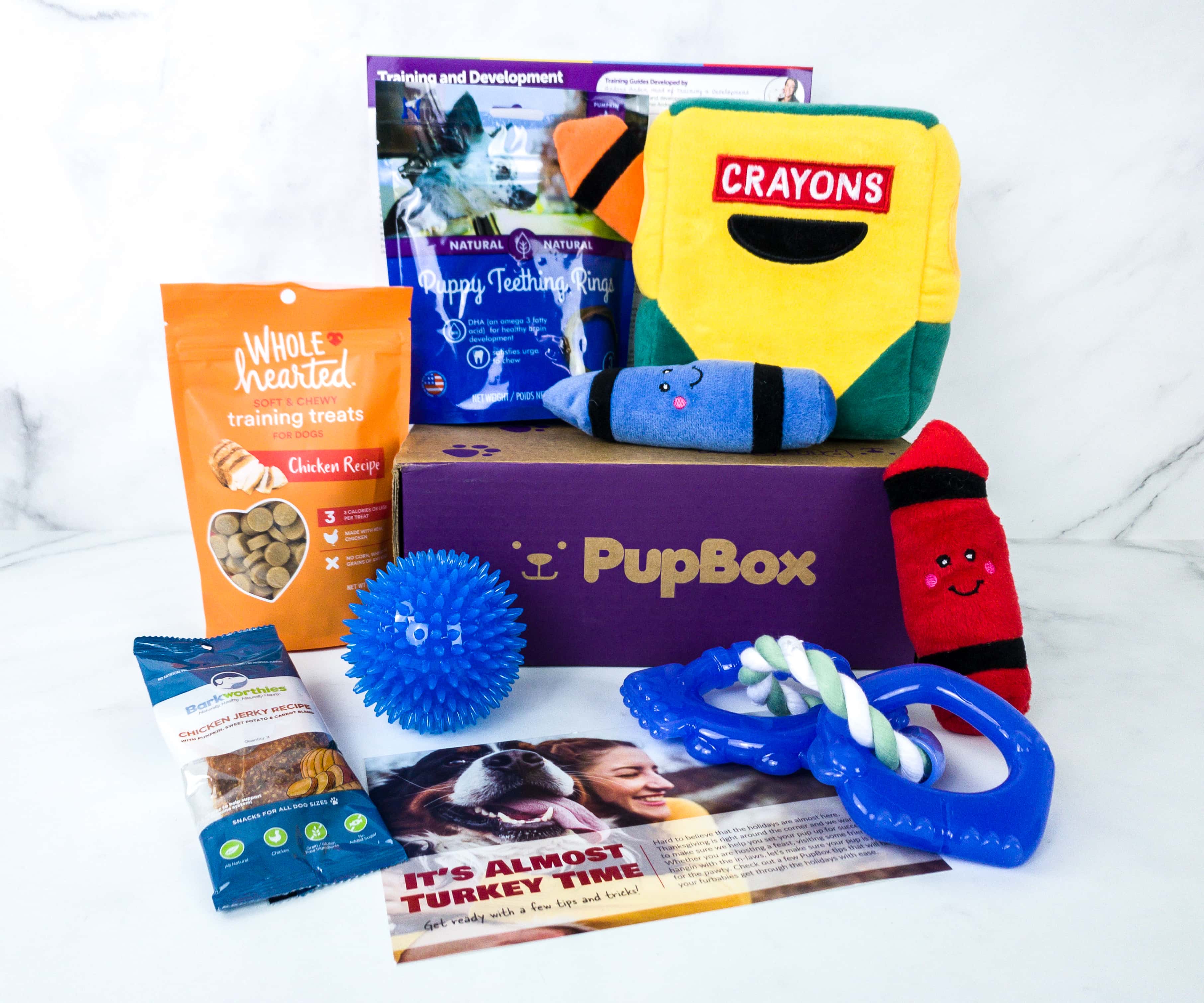 Image from: our review
What You Get: PupBox sends items tailored to – you guessed it – puppies! This subscription is an excellent choice for new pet parents because it includes an assortment of quality and useful treats, toys, bones, and accessories for little dogs. All items are puppy-tested and puppy-approved, and they even provide useful training info in each box. Monthly shipments include 1 bag of training treats and 4-6 additional products selected based on your puppy's age and physical characteristics. And if you have an adult dog, you can avail of a non-age-specific box that comes with an advanced trick every month!
Visit PupBox Reviews for more information.
Price: The monthly boxes cost $39 or less when prepay for more months.
Deal: Get 50% off your first box with 3+ month plans! Use coupon code HELLOSUB50.
---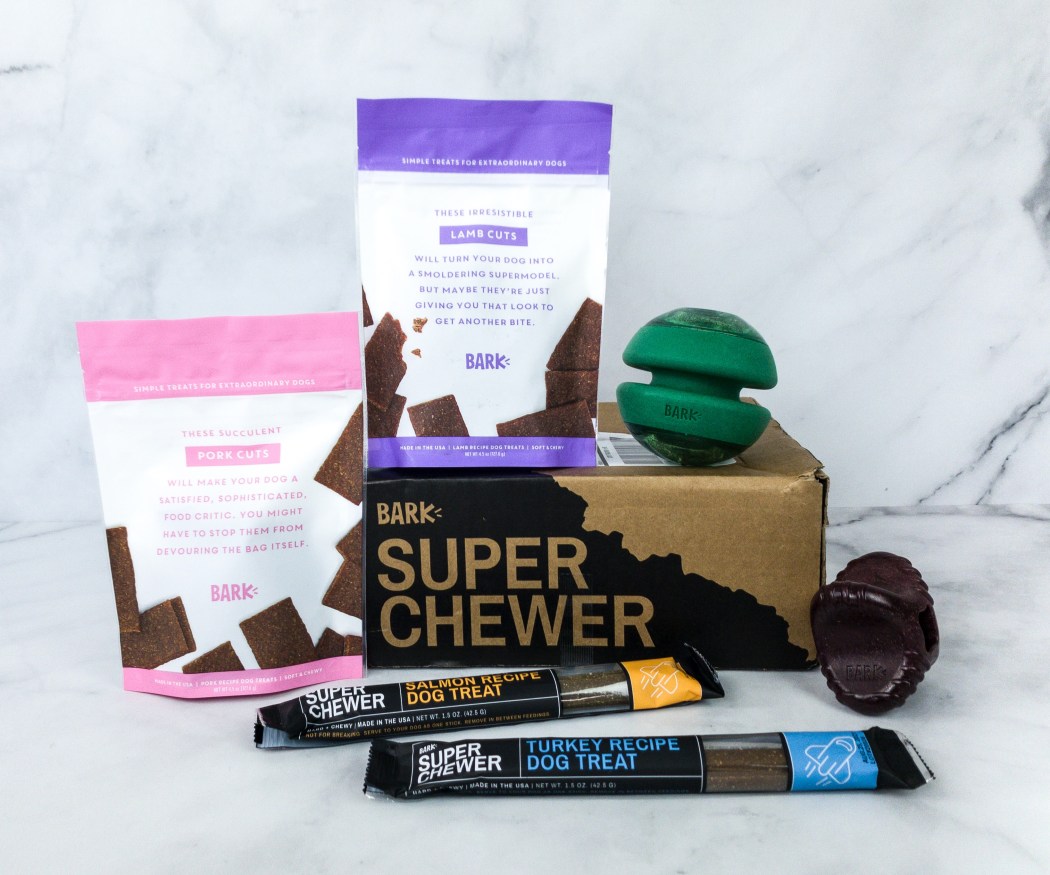 Image from: our review
What You Get: For the hyper and heavy chewer, Super Chewer is a perfect choice. Every month, they'll send 2 tough toys, 2 full-size bags of treats, and 2 meaty chews, all customized to satisfy the needs of tough-chewing pups, and they even come up with the cutest themes like Fall Hike, Ski Lodge, Deep Space, and more. The treats are all-natural, and toys are made with durable material to make sure they'll last. They even promise to replace a toy for free if your dog defeats it!
Learn more by visiting Super Chewer Reviews.
Price: A monthly subscription costs $45 with savings on longer plans.
Deal: Check for the latest special offer for Super Chewer Box! Use this link to get the deal.
---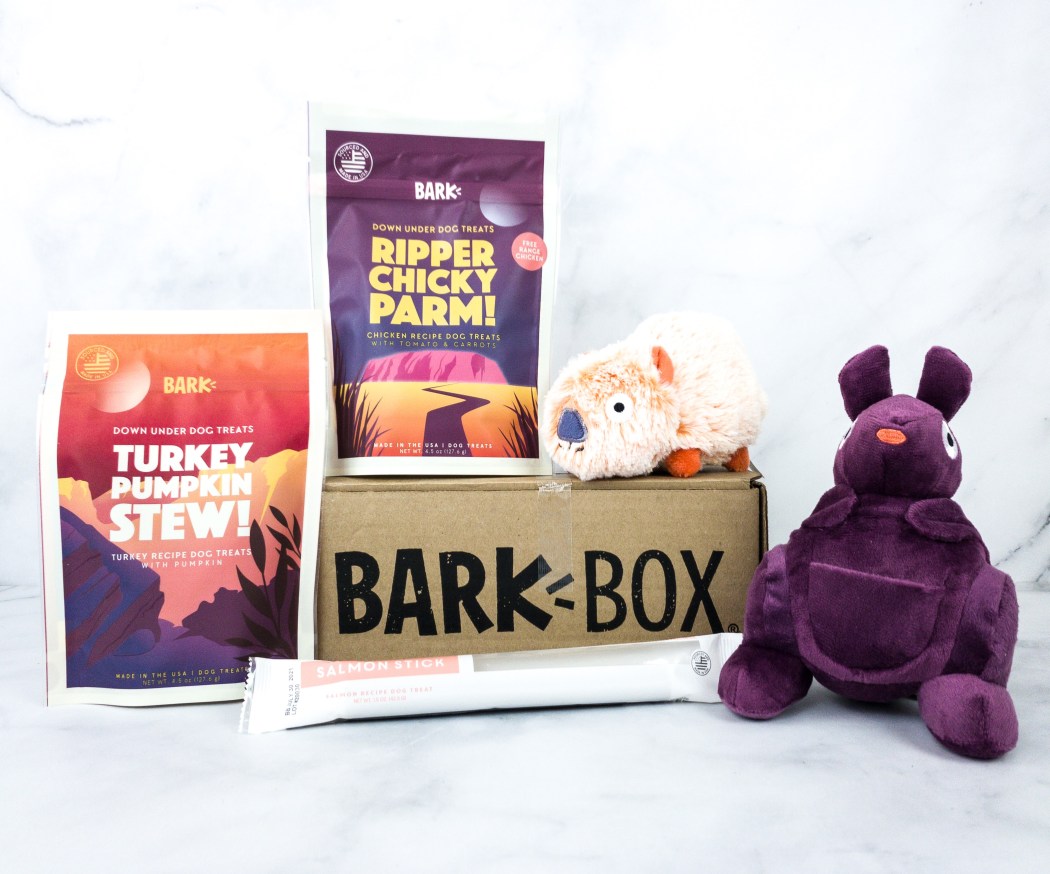 Image from: our review
What You Get: Caring for those cute furballs requires a careful selection of proper toys and treats that'll work well for their size. Barkbox makes caring for your pooch more pleasurable and exciting than it's already is! Each box comes with a thoughtful selection of 2 proper and innovative toys, 2 bags of all-natural and tasty treats, and a chew, all customized to suit your dog's size and distinct personality. It also comes with a cute theme that you, as an owner, will also love! Past fun themes include Lick or Treat, Podium Pups, Dogsgiving, Dinner Dates, and more.
Check out Barkbox Reviews to learn more.
Price: Subscription costs $35 per month with savings the longer you subscribe.
Deals:
---
MasterClass has launched a new class  – Brandon McMillan Teaches Dog Training !
MasterClass is excited to announce its newest class launch, Brandon McMillan Teaches Dog Training. The Emmy-winning host of "Lucky Dog", Brandon McMillan is an expert trainer dedicated to building relationships between humans and animals. In his MasterClass, Brandon shares his simple, effective training system to help you develop trust and control with your dog. From using commands like sit, stay, and down to fixing barking and digging, you'll learn how to improve your dog's behavior-and create a lifelong bond.
Subscribe to the MasterClass Annual Membership for access to all 85+ instructors for an entire year for just $180! See our MasterClass review to find out more details about this subscription.
---
Image from: our review
What You Get: BoxDog is all about fully customized boxes just for your pup! This monthly subscription sends boxes filled with quality items to make sure that fur babies can live the best life they deserve with all the delicious treats and vegan skincare products they have to offer. They let you choose 4 items, including treats, gear, toys, clothing, and even skincare. Need not worry because these treats are 100% handmade from the safest ingredients that your pet can't resist munching on! The GIANT Quarterly Box is also an option if you have a tough chewer at home.
Read BoxDog Reviews to learn more about the subscription.
Price: The box costs $50 quarterly and $180 for an annual plan. They also have a monthly box for $45.
Deal: Get a FREE BoxDog box with purchase of any prepaid plan! Use coupon code FREEBOX.
---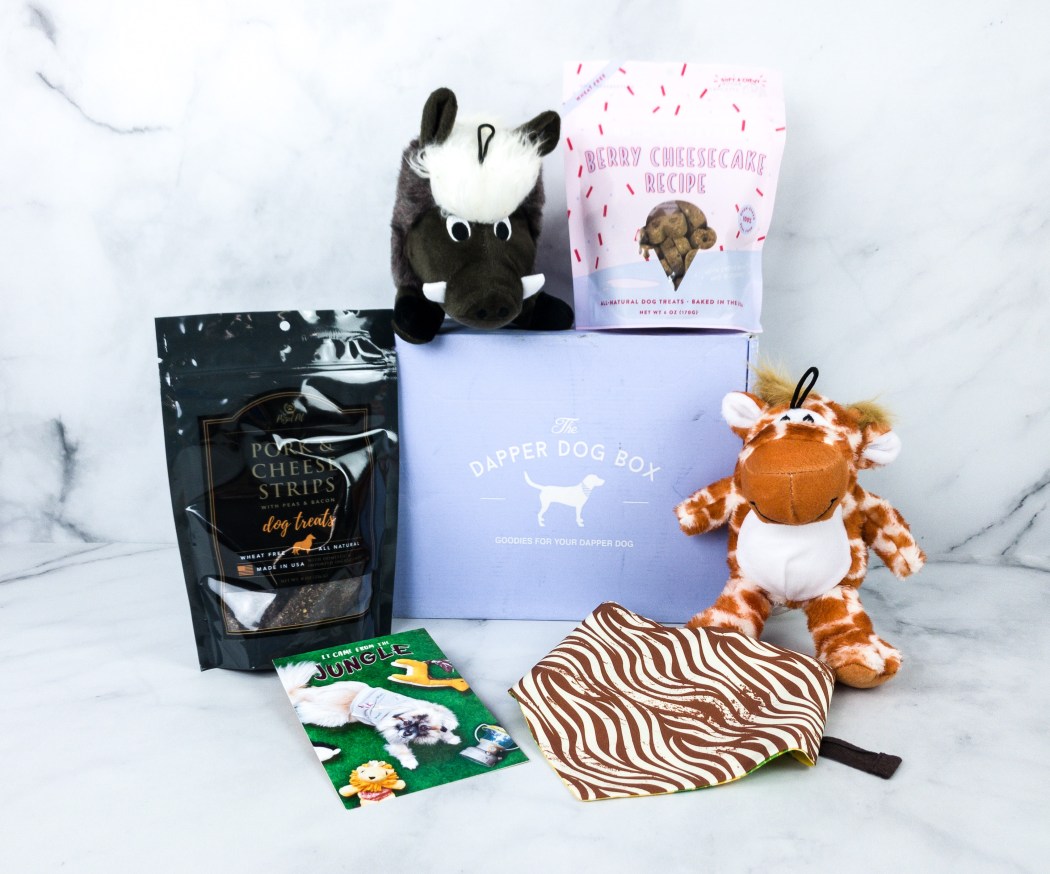 Image from: our review
What You Get: The Dapper Dog Box makes your pup dapper by sending organic and natural-made products every month. This subscription conducts a short personalized survey so they can send you and your best fur friend the right products depending on their gender and size, and they even consider your dog's allergies if there are any. Monthly boxes contain 5 full-size items like treats and toys, plus a bandana that will surely make your dog happy, curated around fun themes like Coachella, Happy Howlidays, Southern Charm, and more!
See The Dapper Dog Box Reviews for more information.
Price: The Standard Box costs $36 per month, while the Bandana and Toy Box Only costs $20 per month.
Deals:
---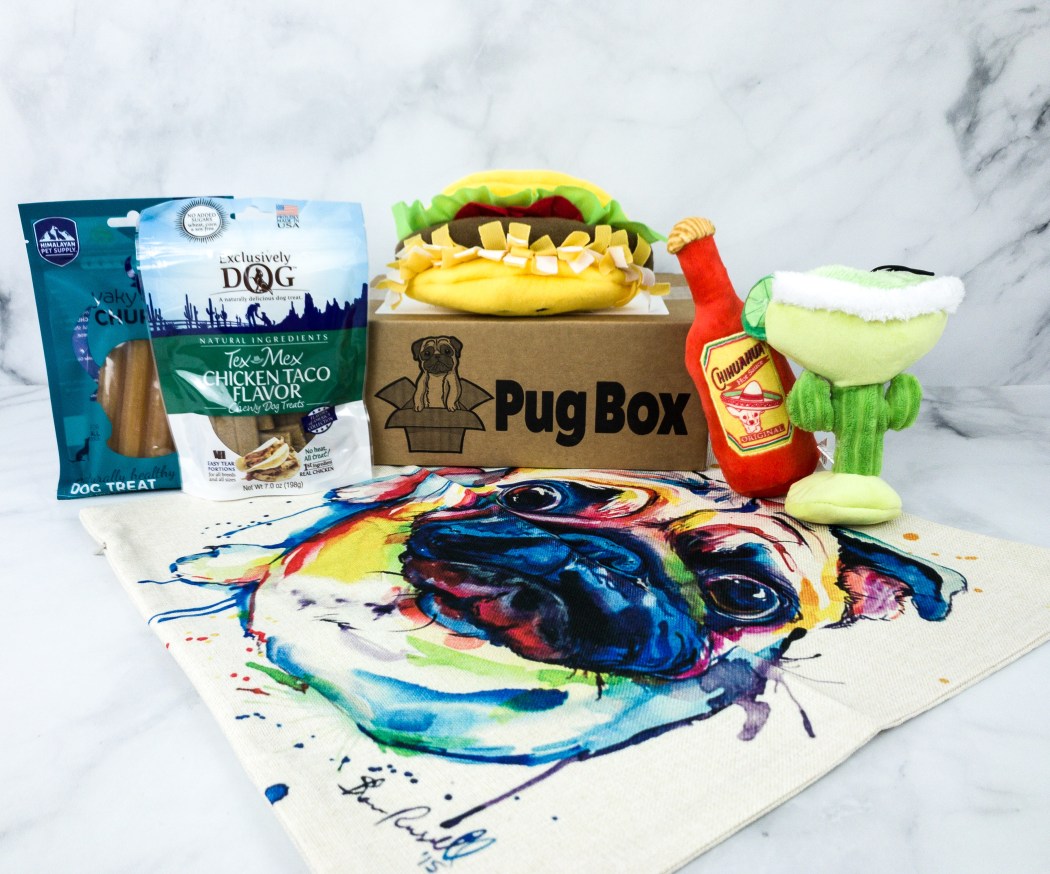 Image from: our review
What You Get: Calling all pug lovers! Pug Box offers items not just for the cute little pups but also for the obsessed pet owners. This monthly subscription is designed specifically for clever pugs with surprise items for the deserving pug pawrent. Enjoy 4-7 items in each box – depending on the plan you've chosen, delivered every month to your door. The Pug Box comes with 4-6 items, while the Premium Pug Box has 5-7 items. All you have to do is create a pug profile, and they'll deliver items to match your adorable pug. Receive delicious & healthy treats along with some fun toys for your pet, and there are also cool items for you like notebooks, postcards, and more – all pug-themed!
Head on to Pug Box Reviews for more details on the box.
Price: Pug Box subscription plan is $29 per month and $38 for premium.
Deal: Get $5 off on your first box! Use coupon code HELLO5.
---
Image from: our review
What You Get: Pet Treater Dog Pack sure knows how to treat your dogs right because they only provide treats made in the USA and Canada, plus top-quality grooming supplies and toys at the best prices! The boxes are available depending on your dog size: small, medium, or large. Each pack comes with 3-4 items, delivered straight to your door every month. Also, you get the best of both worlds, as the items they send are a balance of fun and practical, hand selected for your dog's enjoyment! Deluxe Dog pack is also available with 5-8 quality items.
Check out Pet Treater Dog Pack Reviews to know more.
Price: Boxes start at $15 each month. Deluxe Dog Pack is also available for $25 per month.
Deal: Get 10% off your first month! Use coupon code DOGPACK10.
---
Image from: Surprise My Pet - Dog
What You Get: Surprise My Pet doesn't disappoint when it comes to variety! Each box contains 5-7 fun toys, all-natural treats, and other useful goodies for the little furball, like grooming supplies and accessories. There are 4 box sizes to choose from, depending on the weight of your pup: Tiny for pups less than 10 pounds, Small for 10-20 pounds, Medium for 20-50 pound dogs, and Large for dogs heavier than 50 pounds. From time to time, they even include surprises for the beloved hoomans. If your pup doesn't like an item included in the box, let them know, and they will send an additional item in the next month's box.
Learn more when you visit Surprise My Pet Reviews.
Price: Subscription costs $30 per month.
Deal: Save 10% on any plan. Use coupon code LOVE.
---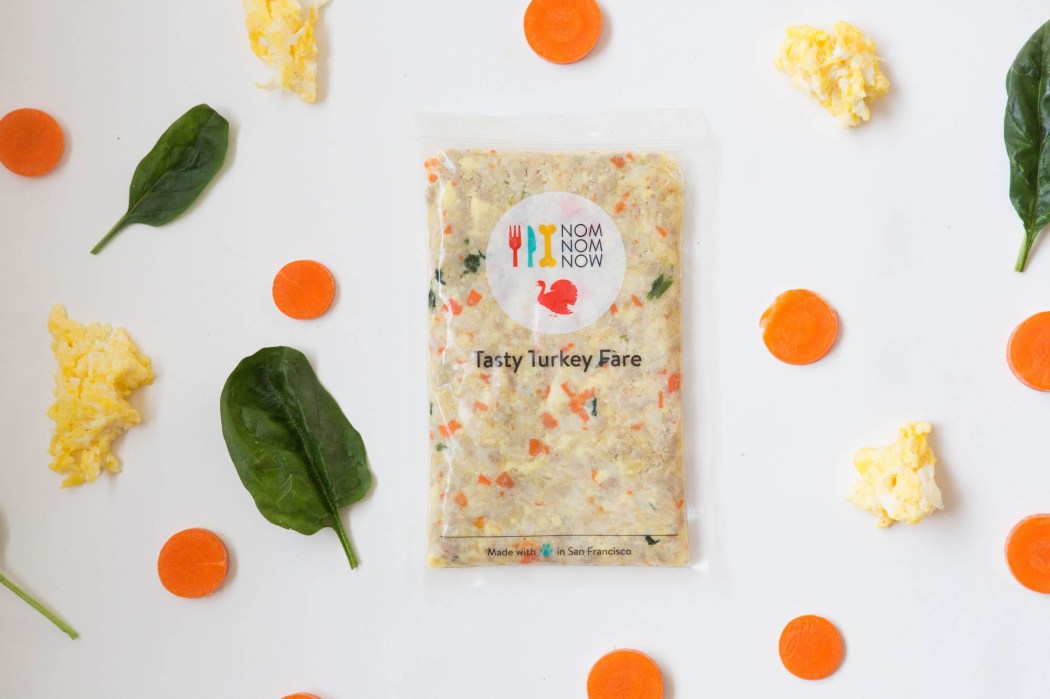 Image from: Nom Nom
What You Get: Fresh and healthy dog food, delivered right to your door each week or each month, that's what Nom Nom is! They offer human-grade, nutritionally-balanced pet food, created by an expert in veterinary nutrition and even cooked by a professional chef using restaurant-quality ingredients, all made with love in San Francisco. Every ingredient is inspected, and if it doesn't meet the standards, it doesn't make it into your dog's bowl. Choose Chicken Cuisine, Pork Potluck, Beef Mash, Turkey Fare, or the Variety Pack, where you can try all four recipes. All you have to do is provide them with information like your pup's weight, age, lifestyle, and body condition so they can create the perfect meal!
Visit Nom Nom Reviews to find out more about the subscription.
Price: The box costs $33 per week. Price depends on factors such as your pet's age, weight, and activity level.
Deal: Get 50% off your first order! Use coupon code 50off.
---
Image from: our review
What You Get: Nutritious food choices for dogs are made more accessible by The Farmer's Dog. They offer freshly made human-quality meal plans that are personalized to your hyper pooch's individual needs. Plans are guided by science and vet-developed with your dog's well-being in mind, delivered perfectly in time, so you'll never run out of fresh food to serve your growing pup. Meals are pre-made and pre-portioned to their calorie needs and contain just the right balance of vitamins and nutrients, so all you have to do is open and serve.
Visit The Farmer's Dog Reviews to know more.
Price: The dog meal subscription costs $17.82 per week. Full-meal pricing will depend on a variety of factors including age, weight, activity, and more.
Deal: Get 50% off your first purchase! Deal applies automatically, just visit and subscribe.
---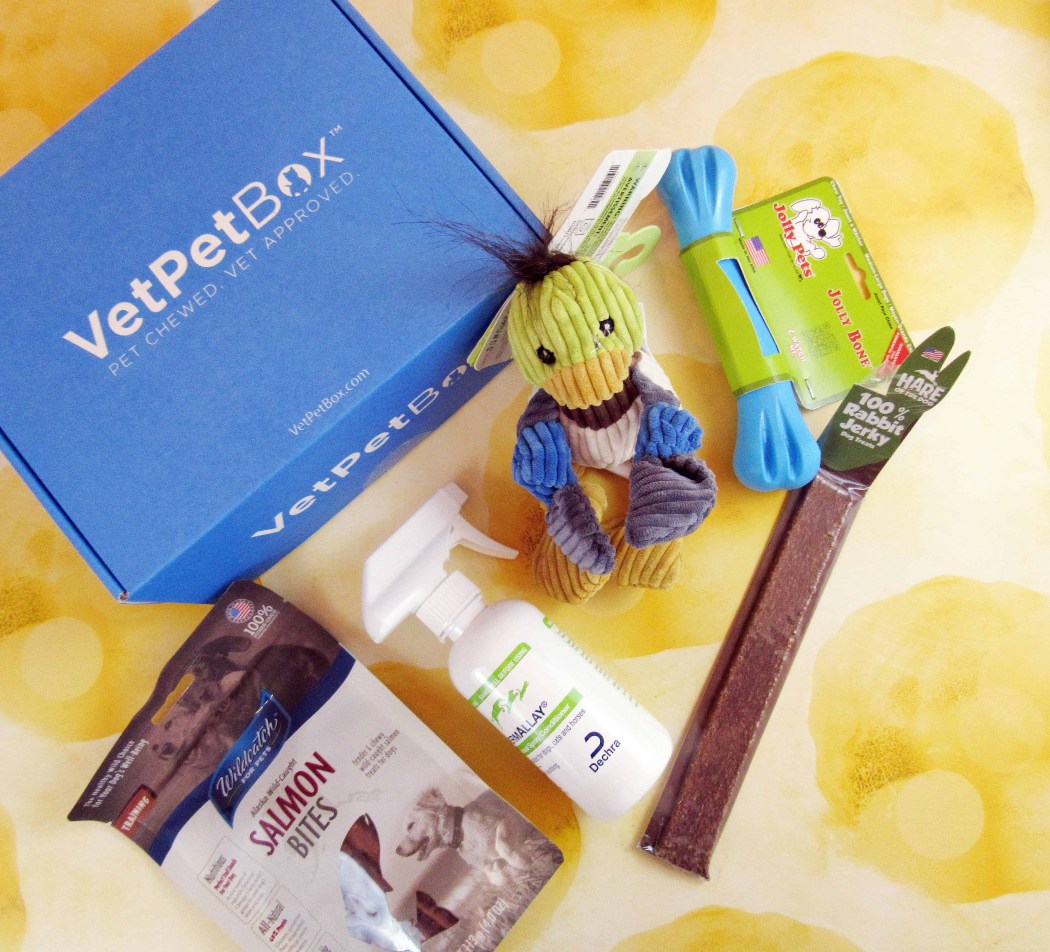 Image from: our review
What You Get: Curated by veterinarians, VetPet Box contains high-quality toys, treats, wellness products, grooming supplies, and even accessories specialized for dogs and puppies. Customize the box by selecting one of the six different weight sizes – petite (less than 15 lbs), small (15-30 lbs), medium (31-50 lbs), large (51-100 lbs), and giant (more than 100 lbs), chew/play style, allergies, and even anxiety so they can curate the best box for your pet. Each box also includes educational materials for the pawrent that addresses a new, important, and interesting wellness topic. On top of it, they donate a gift to a friend's pet for every new box purchased.
See the VetPet Box – Dog & Puppy Reviews to find out more!
Price: The box starts at $39 every month. Price varies depending on the dog's size.
Deals:
---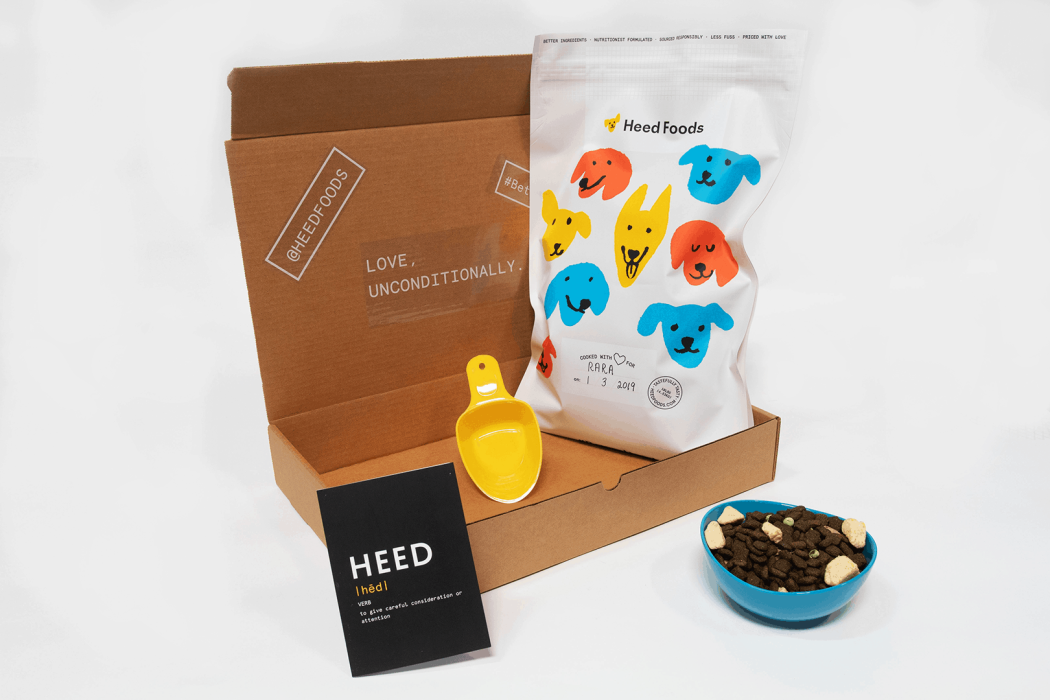 Image from: our review
What You Get: With Heed Foods, you never have to worry about what your hyper pup eats. Partnered with the world's top pet nutritionists to develop recipes, they believe in a functional and holistic approach to your dog's health and wellness by offering a product mix of extremely nutritious grain-free kibble topped with freeze-dried, human-grade fruits, vegetables, and protein. Based on your pup's breed, age, and lifestyle, they'll create a tailored meal plan that will recommend the best recipe and daily serving size just for your pup, filled with all the goodness you can trust. Just as they say, "No fillers. Just dog damn good ingredients".
Check out Heed Foods Review to find out more.
Price: Product prices start at $10.45 a month. Bundle is also an option starting at $27.99 a month.
Deal: get 15% off your first subscription order! Use coupon code Hello15 .
---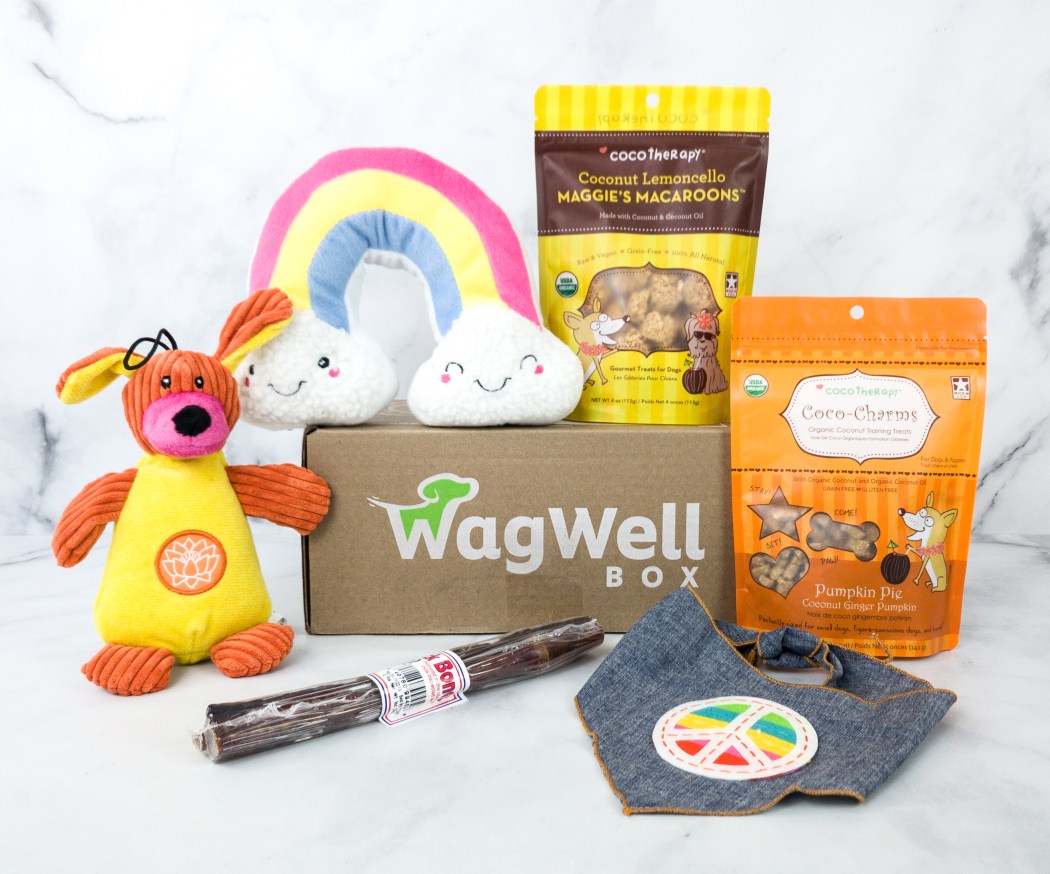 Image from: our review
What You Get: WagWell Box is the subscription any dog owner needs to give their pet the gift of wellness. Packed with items that are good and safe for your pet's health and happiness, each box contains 2 bags of 100% organic treats, 2 all-natural bully sticks – no chemicals added – safe for your pups dental, 1 or 2 well-made and durable toys, and a fashionable bandanna that best fits your dog's size. It's the healthy way you're looking to spoil your dog – no worries, just products you can feel good about!
Don't forget to visit Wagwell Box Review to know more.
Price: The box ships every month for $34 or less when you choose from prepaid plan options. Shipping is free in the US!
---
Image from: Pupford
What You Get: Pupford not only offers training programs for pups but also items such as leashes, treats, chews, and more, helping you raise a healthy and well-behaved dog in the long run! With their training courses, you never have to worry about them biting & chewing stuff, peeing & pooping all over the place. They also offer different packs such as chew packs, reward packs, woof packs, training treat packs, and even enrichment packs to make it easy for hoomans to train their pets to be well-behaved. Download the app for free, get the right tools, overcome doggie behavior problems and be on your way to raising a good pup!
Price: Get the first month for just $1, then it's $9.99/month. Packs are priced starting at $29.29 every two weeks or every month.
---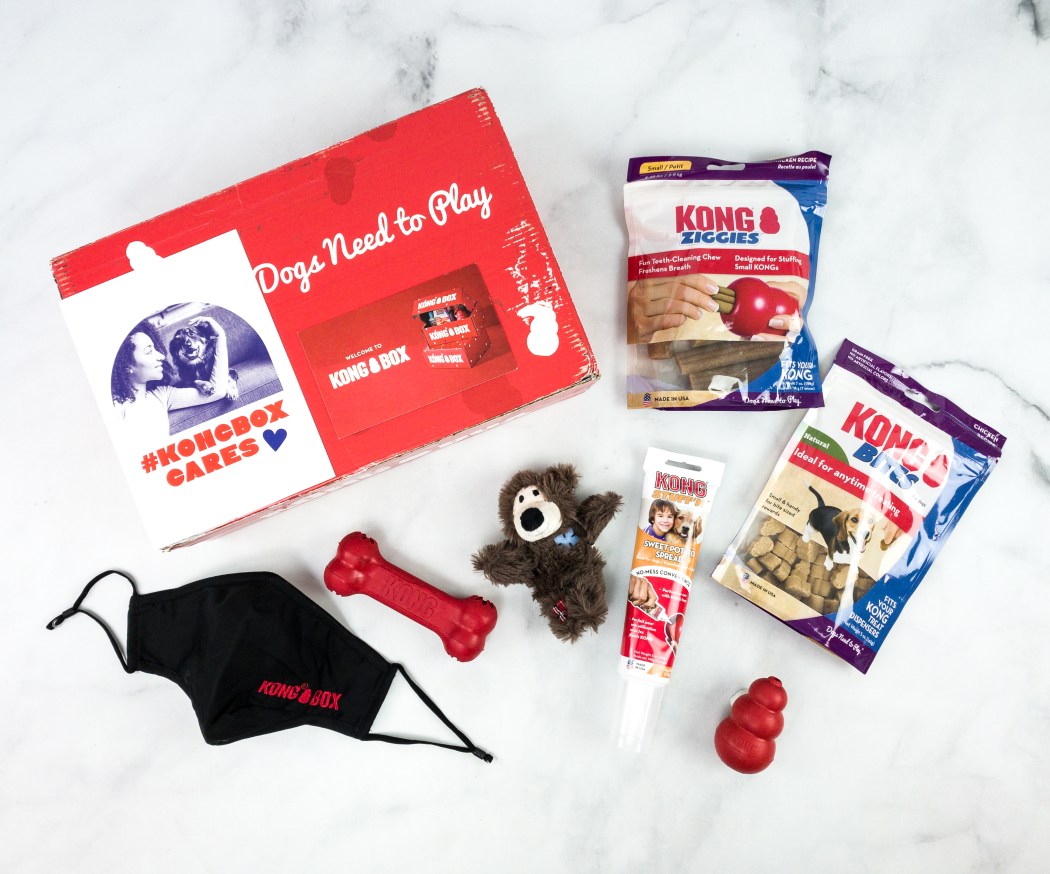 Image from: our review
What You Get: With Kong Box, you'll be able to bond with your furbabies and reward them with just the right items! Everything in the box is carefully selected to meet your pet's personality and needs. Spoil your dog every month, as each shipment comes with a kong classic, a training toy, a personality toy, 3 unique treats, and 2 recipes, and even helpful training tips tailored to your dog's profile. Also, this subscription stands by the fact that all dogs matter, and that's why they also donate Kong toys to animal shelters and stay involved with organizations that support dogs. So give your pet this box and see that tail wags out of excitement!
Read Kong Box Review for more details.
Price: Month to month plan is $49.95.
Deal: Get FREE goodies with your first box - check for the latest special offer! Use this link to get the deal.
---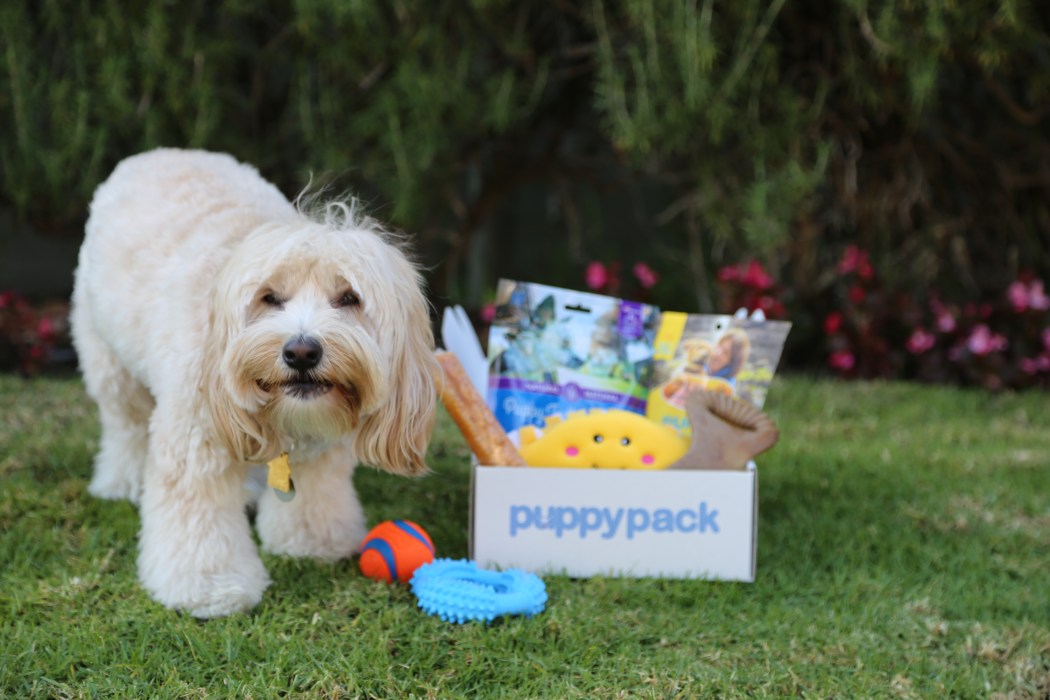 Image from: our review
What You Get: Get more closer to your pup when you give him a box that's specifically tailored for him! We all know that every dog is different, and that's why PuppyPack strives hard to create a perfect box to fit each pup's unique personality and needs. Fill up a pup profile, including name, size, and any allergies your pet might have, and receive a box containing 5 handpicked items such as toys, treats, accessories, and more that are tailored to your pup's characteristics! The treats are sourced in the USA and are either corn-free, grain-free, and organic. Our tip? Give him this box, and he will surely love you more!
Price: The subscription costs $50 a month. Shipping is free in the contiguous US, $5 to Canada, and $7 to Europe and UK.
Deal: Get $5 off your first box! Use coupon code PACK5.
---
That's all the best subscription boxes for your new puppy! Which of these boxes are you most interested in?
There are more subscriptions to try! Visit the list of the best subscription boxes for 2021!
Say Hello to More Subscriptions for Dogs!