Attention, pet lovers! We know you've spoiled your pets a lot, so maybe it's time for you to splurge for yourself – while still showing how much you love them!
Pet-themed subscription boxes usually deliver lifestyle items that you can wear or display. Some of these boxes offer items that are curated for you only, while some are designed for both you and your pet so you can share the fun and excitement of unboxing with them. Whether you're a dog person, a cat lady, or another else, there's a subscription box for a pet lover like you!
So check out our list of the best subscription boxes for pet lovers, and don't forget to drop us a comment if you have other pet-themed subscription box suggestions!
Want something for your precious too? Check out our list of pet subscription boxes (and try searching the directory if you're looking for something besides dogs or cats!).
The Best Subscription Boxes for Pet Lovers!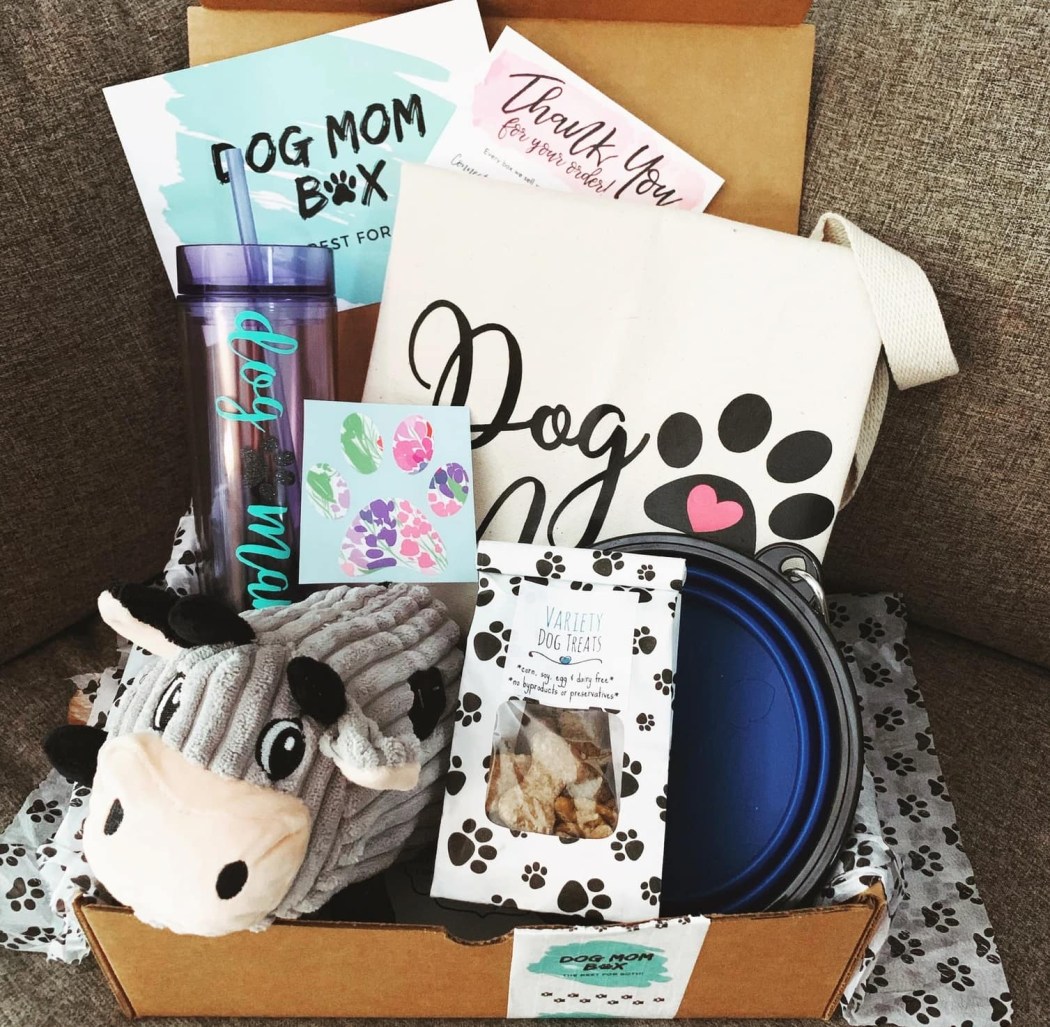 What you get: Are you the type of pet parent that gets obsessed with every little thing that's woofy goody? Dog Mom Box contains 5-8 items that you and your four-legged companion will surely love! Tell them your shirt size, dog size, and dog gender so they can pick out the right items for both of you! You also have the option to choose a larger box to match your large dog family! Allergies? Let them know and they will accommodate it for you! What's good is they donate a portion of the profits to help dog parents with emergency vet care at a vet clinic local to them.
Price: The subscription cost $34.99 a month.
---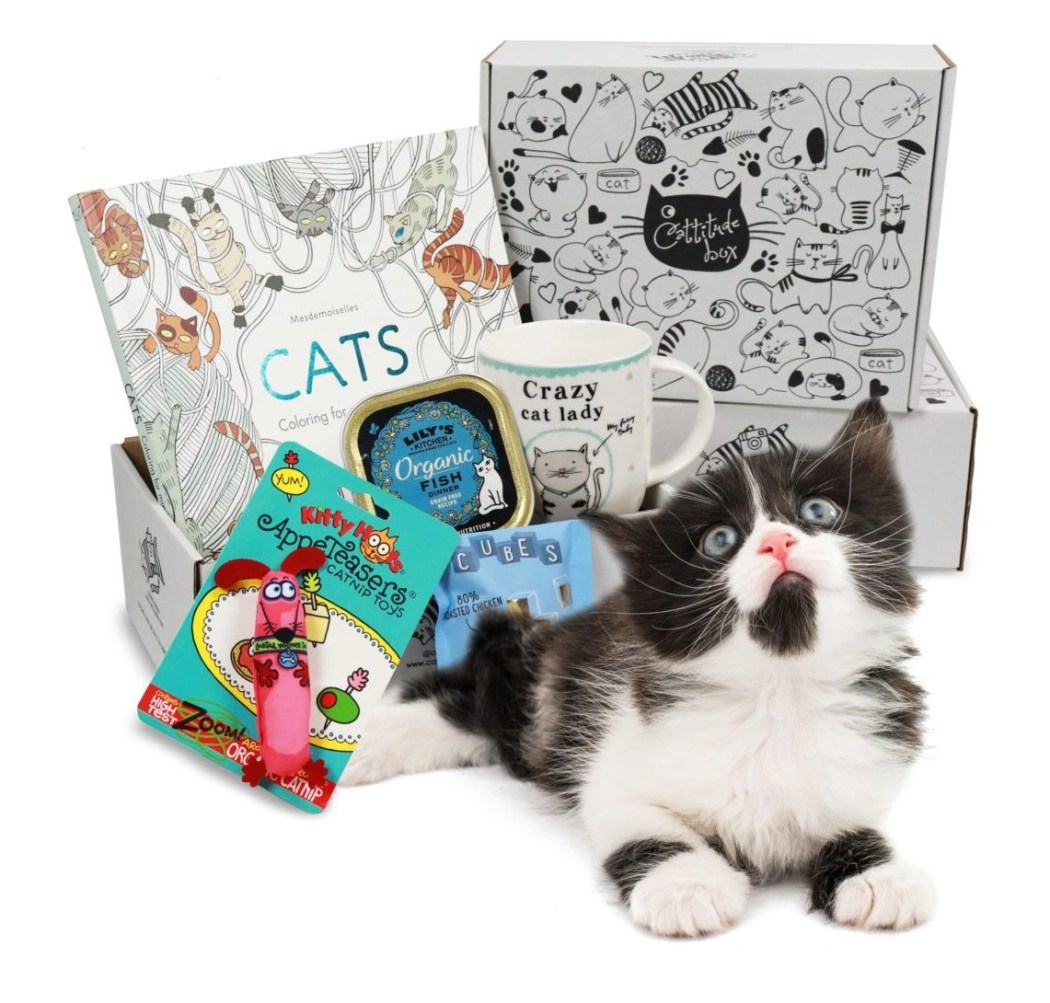 What you get: If you're a cat lady and in search of a subscription that can cater to you and your cat, then Cattitude Box is the purrfect subscription box that you're looking for! It is filled with premium, unique cat-themed items that you can get obsessed about from independent artists and shops! They hand-select the best products ranging from cat jewelry to cat home décor, from chew treats to mugs and purses. You can always look for something exciting each month because the theme changes! If you wish to swap cat food/treats for toys, you can tell them during check out. They also care for cats in need by donating a portion of profits to cat shelters to support the rescue and wellbeing of less fortunate kitties. Share your latest Cattitude Box on IG with the hashtag #cattitudebox and get a chance to win an entire month's meowvelous subscription for free!
Price: Price: $34.99 per month.
---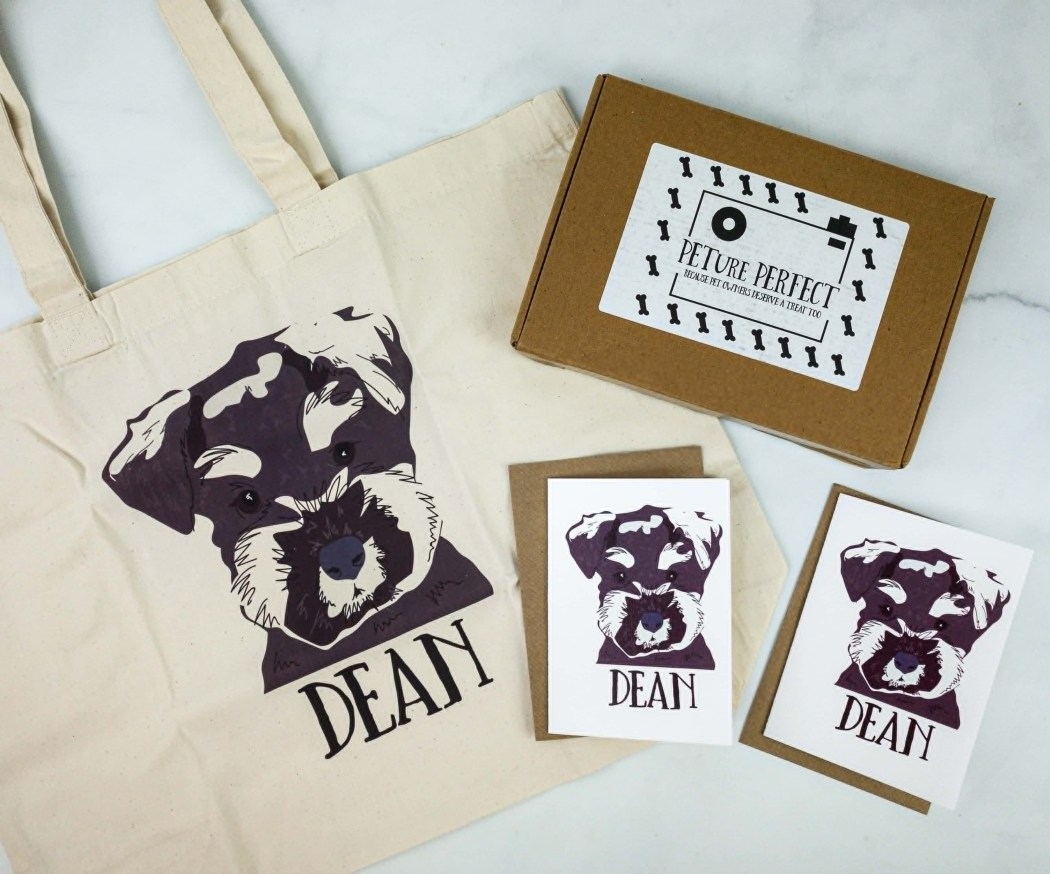 What you get: Who wouldn't love a box of goodies personalized with your pet's photo? If you can't get enough of your fur baby, then PETure Perfect is the best option for you! Each box comes with wonderful goodies like mugs, notebooks, coasters, tote bags, pet treats recipes, and more! You can use your own pet photos when you choose the Photo Club or receive items with hand-drawn illustrations of your beloved pet when you subscribe to Pawtrait Club. FYI, all illustrations are personally created by experienced artists!
See how cute and lovable these goodies are when you visit our PETure Perfect reviews.
Deal: Get $20 off any PETure Perfect box! Use coupon code HELLO20.
---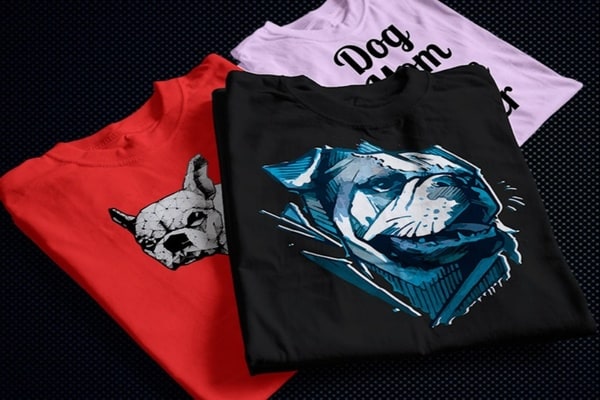 What you get: Take pride in expressing your love for your pooch by wearing it! Dog Tee Club by Olympluz is a t-shirt subscription box that caters to dog pawrents. They work with reliable suppliers to give you the best quality product available at affordable prices. You'll receive a limited edition t-shirt that features custom layouts for pet lovers each month. All shirts are made with pre-shrunk fabric and with the right amount of stretch. With pet-themed shirts, it's like you're with your pet wherever you go!
---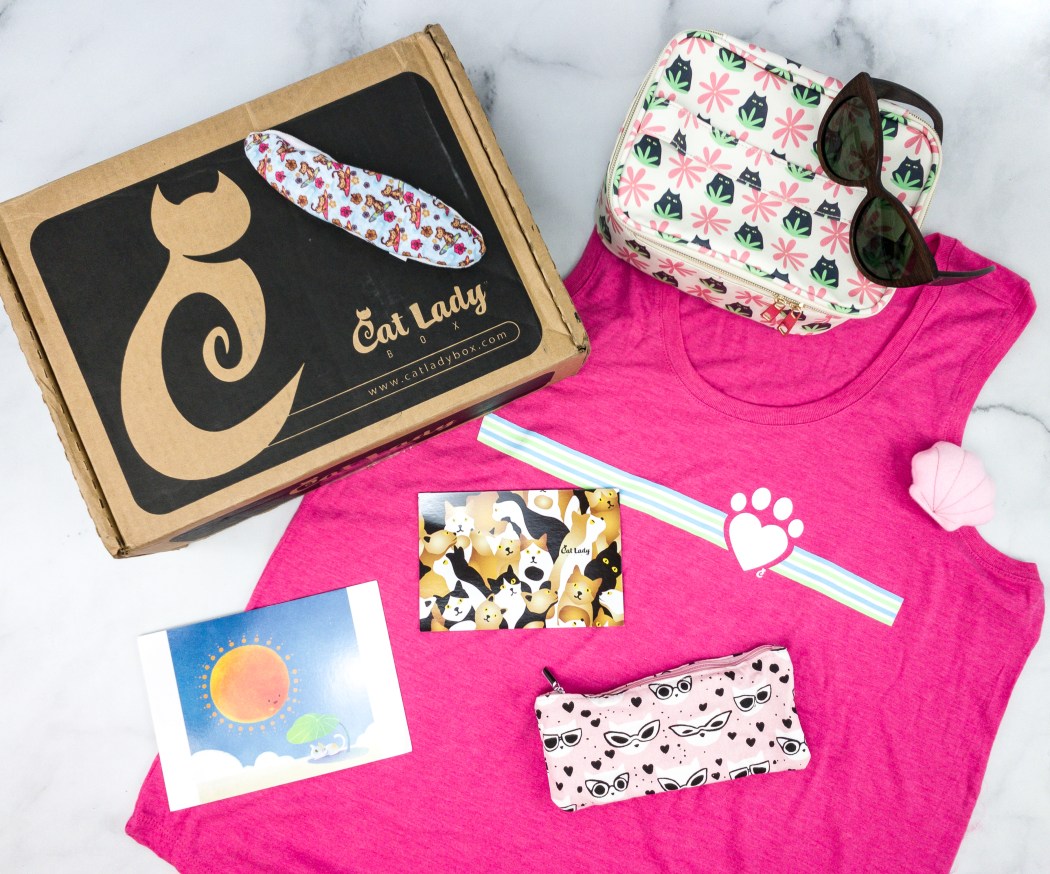 Why We Love It: Crazy cat ladies, represent! Cat Lady Box makes every cat lady's dream come true every month! They'll surprise you with a box filled to the brim with all things purrfect! From shirts to jewelry to home décor and more, they're all about giving the best things for deserving cat lovers. Choose the Basic Cat Lady Box and receive 3-4 items for yourself. If you want to share a box with your beloved pet, you can choose the Crazy Cat Lady Box, which contains 3-4 items for you and another 2 goodies for your pet! All boxes are differently themed, so you can enjoy a variety of items revolving around the theme for the month! Past themes include Pampurr Yourself, Another Day in Purradise, or Meowloween.
See more about this subscription at our  Cat Lady Box Reviews!
Price: Price: $34.99 per month.
---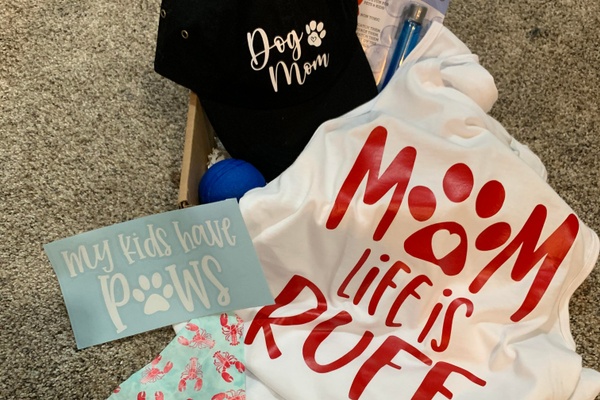 What you get: Get a box where both you and your pup can benefit with! Obsessed Dog Mom Box is designed for obsessed dog parents out there. Each monthly themed box contains 5-8 carefully selected items that are handmade and customized by small local busineeses. Such items may include home décor, dog essentials, dog mom swag, homemade dog treats and more! There's also a themed bow tie or bandana for your fur baby inside every box. Select the right shirt size for you and dog gender and size for your pup, so they can pick items that fits you both!
---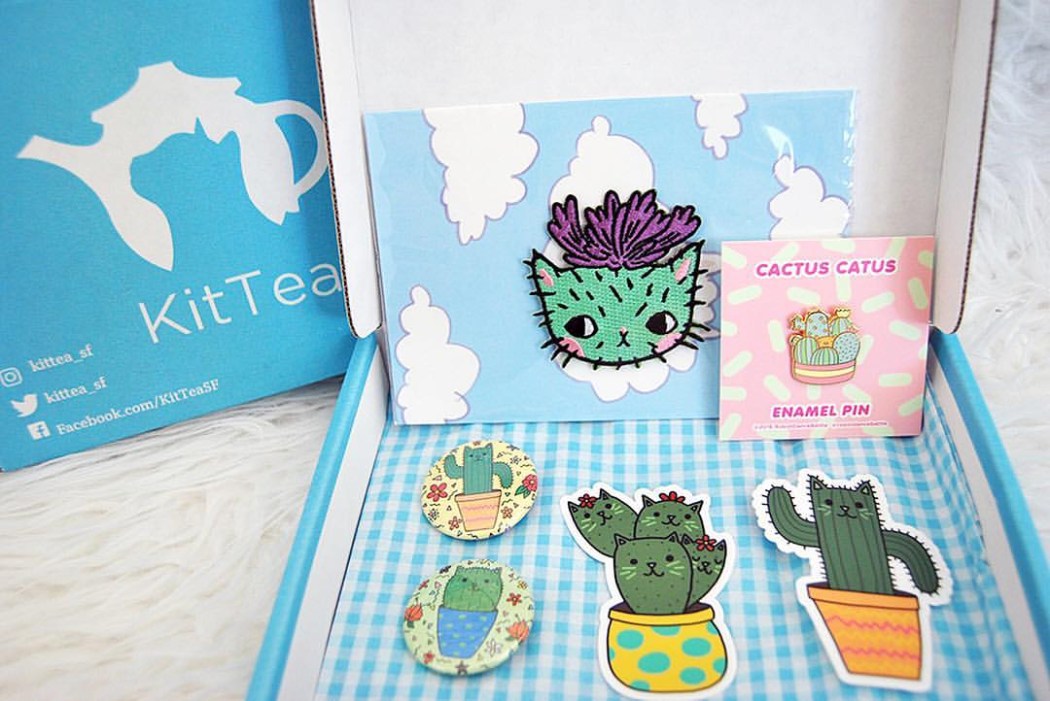 What you get: Cats love rummaging through boxes. Share the fun of unboxing with your cat through KitTea Kit. Subscribe and receive 2-4 cat-tastic, cat-centric items such as lapel pins, patches, socks, stickers, and more designed by cat-loving artists! What makes it more exciting is the themes each month. Past themes include Cactus Catus, Meowgical Cats, and Pussy Power. Each box supports KitTea Cat Café's cat rescue efforts. They go outside of the area to shelters to rescue high-risk cats in euthanasia shelters.
Visit our KitTea Kit reviews and see past box contents.
---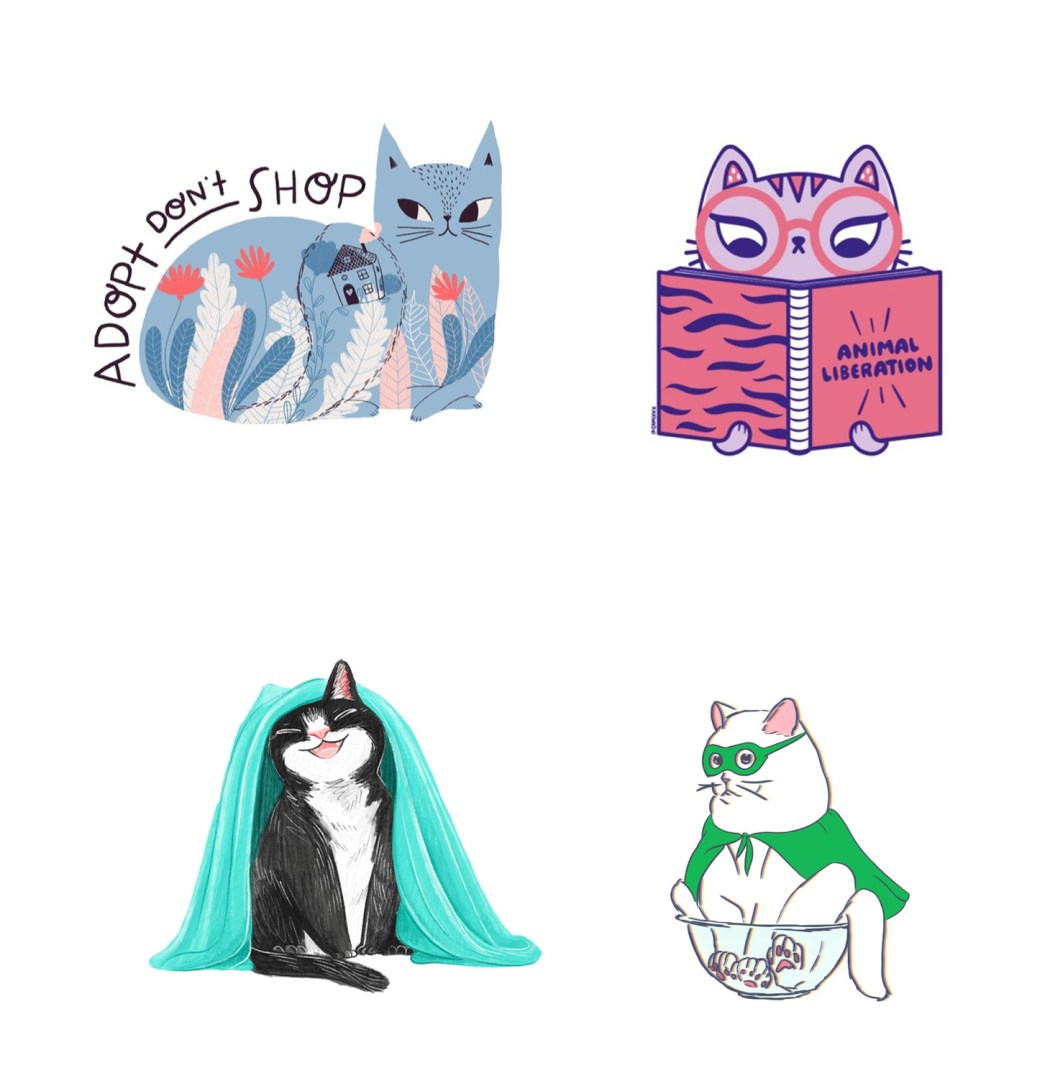 Why We Love It: Cat Sticker Club is a fun way to show your feline love! This subscription delivers high-quality stickers that will surely brighten up your mailbox each month. Stickers are 3-4" wide on average and are made from weatherproof, durable vinyl. The best thing about it is that it only costs a few dollars each month. You can also gift this subscription and make a fellow cat lover smile from ear to ear!
Read our past Cat Sticker Club review to see more details.
Price: $3.50 per month. Free shipping to the US. $1 per month outside of the U.S.
Deal: Save 10%! Use coupon code CATHELLO.
---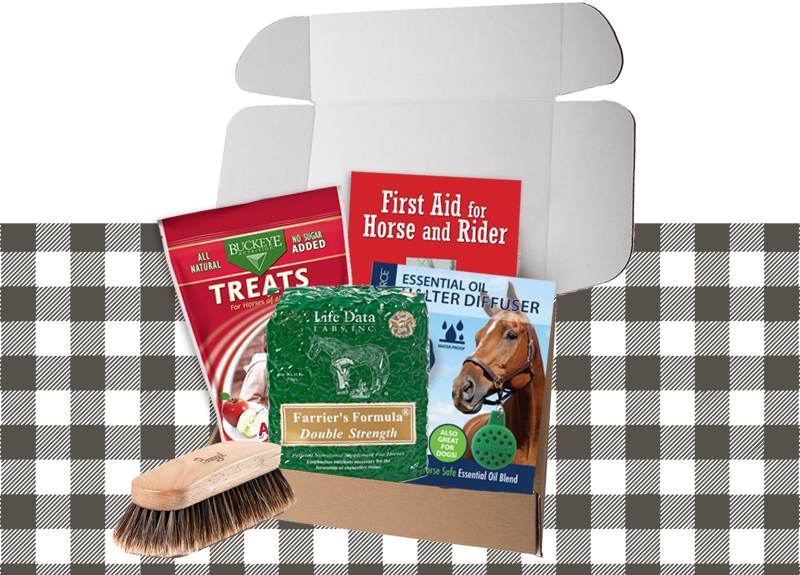 What you get: Not into dogs or cats? Hold your horses, there are also subscription boxes that cater to those who love other kinds of animals. The Feisty Filly is a subscription box curated for horses and their rider. They will send you gourmet treats, grooming products, tack, supplements, accessories, items for the riders, and much more. Choose from 4 different discipline areas they offer: Trail Rider, Miniature Horse, English or Western. Each curated box includes 5-7 items for horse and their riders. Items vary from name brands, recent niche, and even homemade items.
---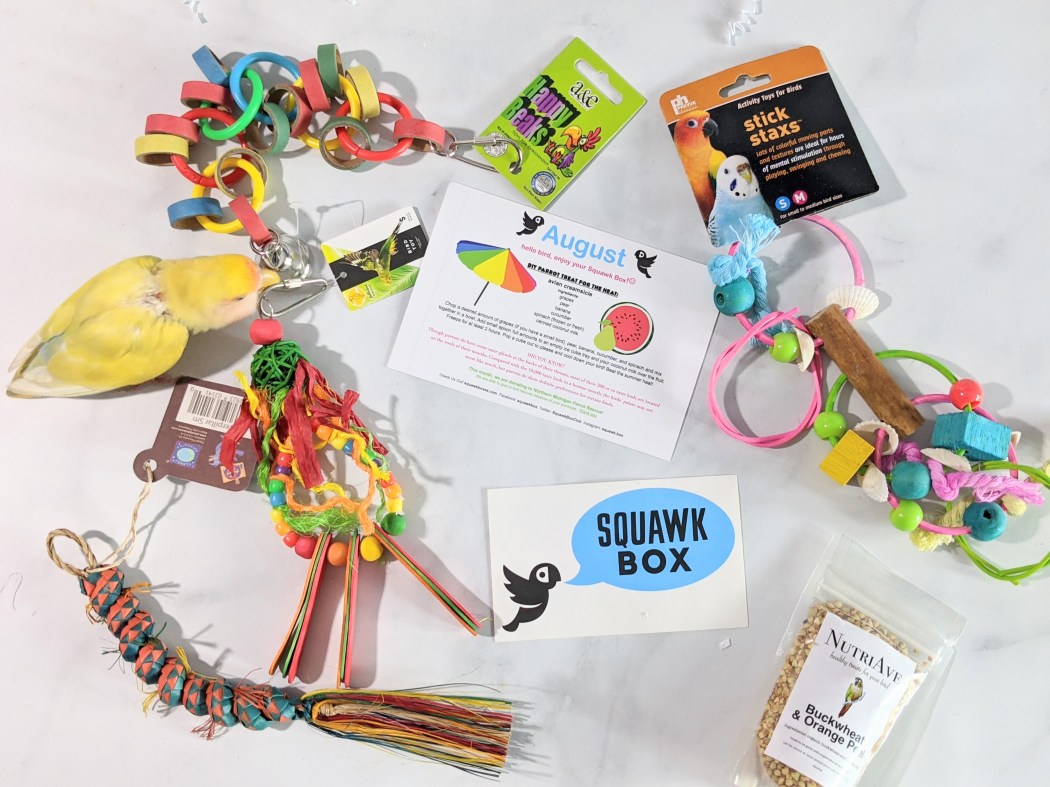 What you get: Tweet your love for your winged pet with every box you'll receive from Squawk Box. This subscription is specifically designed for intelligent and highly social parrots. Each month, you'll get a variety of 4-6 carefully selected and parrot approved items that are 100% safe. They provide items like toys, treats, and more to keep your feathered friend happy and healthy throughout his life. Get started with choosing the right box based on your bird's size: Little Birdie, Middle Birdie, Big Birdie, and Jumbo Birdie. Soon thereafter, you'll receive a box filled with items that your pet can enjoy! And for every box ordered, a percentage goes to parrot rescues.
If you want to see more details about this subscription, you can visit our Squawk Box reviews.
---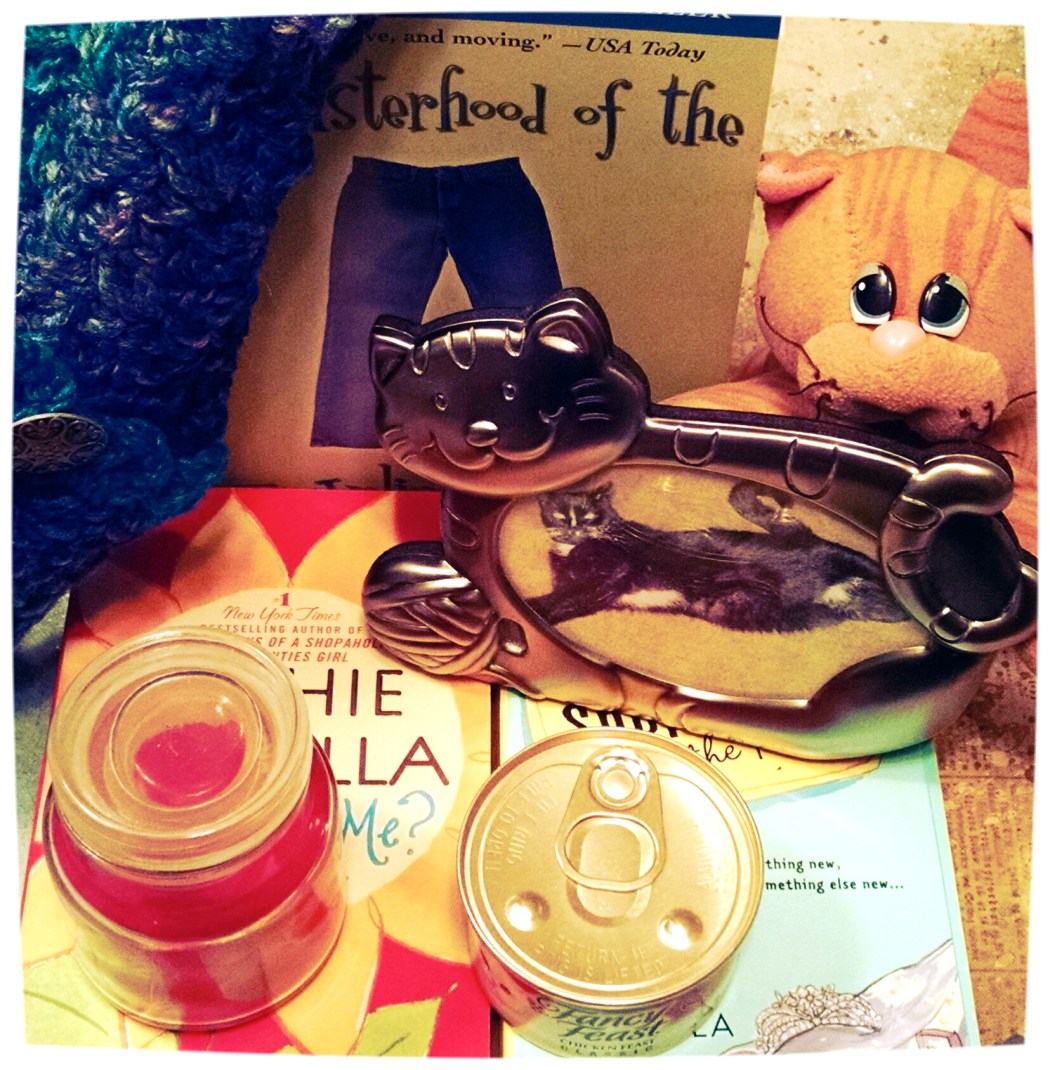 What you get: Give your pet and yourself items that you both deserve with Words & Whiskers. This subscription is designed for pet parents who love relaxing and reading. You'll receive 2-3 secondhand books – a genre of your choice, 1-2 items for your fur baby, and 1-2 bookish, pet-related, or relaxing items for you based on your chosen plan. Just answer a few questions about yourself and your pet to help them personalize your box. Pick from Basic Cat/Dog Box, Premium Cat/Dog Box, or Deluxe Cat/Dog box, and wait for the package to arrive at your door. Snuggle with your pet as you both enjoy your new items!
Deal: Get 10% off your 1st order of $35 or more! Use coupon code MEOWBARK10.
---
Is there a particular pet-themed subscription box you enjoy? Feel free to drop them in the comments section!
Meanwhile, if you're looking for subscriptions that cater specifically to your pet's needs like toys and edible treats, check out Pet Subscription Boxes.