Women's monthly periods can be challenging, but there are pampering and practical solutions available to make them more bearable. With period and time of the month subscription boxes, you can say goodbye to rushing to the store to stock up on period supplies. These subscriptions ensure that you'll never run out of essential menstrual care products when you need them the most. From menstrual pads and tampons to soothing self-care items, these subscription boxes have you covered throughout your cycle.
Show More (12 items)
Monthly subscription boxes take away the worry of running out of essential menstrual products like tampons, menstrual cups, liners, or pads. With everything conveniently delivered straight to your doorstep, you can bid farewell to those last-minute store runs. But that's not all! Some of these subscription boxes go the extra mile by including delightful treats like chocolates and soothing items like teas and sheet masks, providing comfort and relaxation during your red days.
We've curated a list of the best period and time of the month subscription boxes that cater to your needs. Take a look at our selection and discover the perfect subscription box to make your monthly cycle a little more enjoyable and worry-free.
The Best Period & Time of the Month Subscription Boxes!
Period Subscriptions
Image from: Athena Club
Why We Love It: Athena Club has everything you need to treat your body right. This subscription guarantees that tampons are delivered to you every month based on your custom preference. You get to choose between Premium and Organic, and then you get to decide how much you'll need for the month. Their products are made with the most natural and sustainable ingredients available and are free from chemicals, so you're sure they're safe to use for your red days. Soft, breathable, and leak-free for no-mess all day!
Deal: Get your first Razor Kit for just $10! Use this link to get the deal.
---
Image from: Grove Collaborative
Why We Love It: Grove Collaborative is an eco-friendly subscription that allows you to have a healthier home. They offer a broad range of high-quality, environmentally friendly products, including laundry, skincare, haircare, and even period care. From highly effective organic cotton tampons and pads to planet-friendly menstrual cups and period underwear, all products are free of synthetic materials and dyes to ensure health not just for yourself and your family but for the environment as well! You also get to choose your shipping frequency and product refills. Have the freedom to edit or move your subscription at any time, and they also ship for free! If that's not enough reason to love this, I don't know what is.
Deal: Get FREE Bundle when you subscribe! Use this link to get the deal. Valid to new subscribers only.
---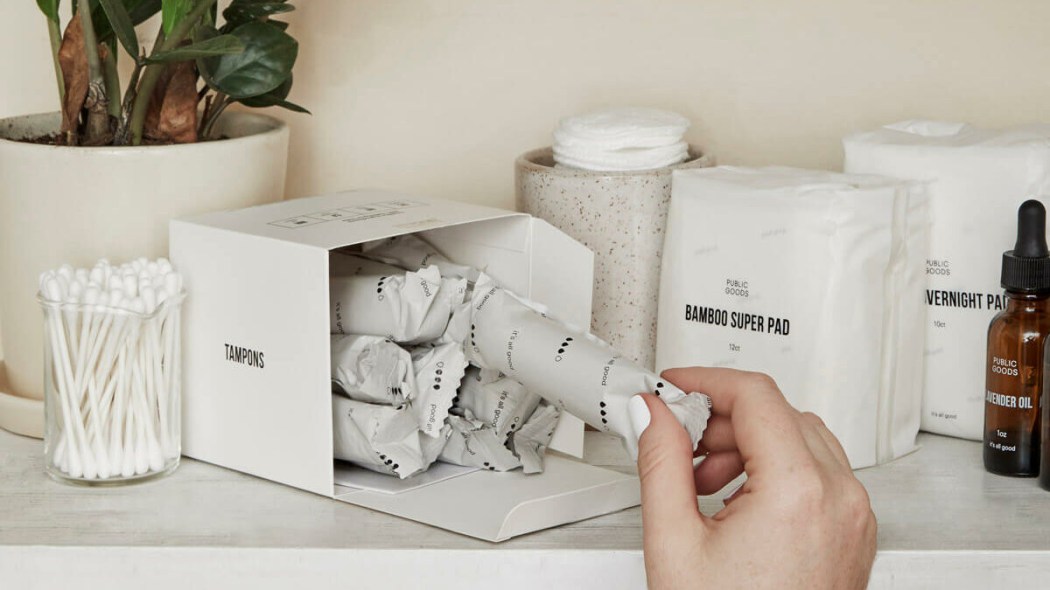 Image from: Public Goods
Why We Love It: Public Goods is an eco-friendly subscription service offering healthy, sustainable everyday essentials, including menstrual care products, then conveniently delivers them to members' doors. Offering tampons, liners, and pads made from healthy ingredients like organic cotton and bamboo, you can be sure it's safe to use not just for yourself but for the planet as well. These will keep you dry and protected all day long, whatever activity you prefer doing during your period! Also, all their products are united with a set of values that sets them apart from others. On top of it, they plant a tree for every order.
Deals:
Get 2 weeks FREE trial! Deal applies automatically, just visit and subscribe.
Get 25% off on your first order! Use coupon code HELLOSPG.
---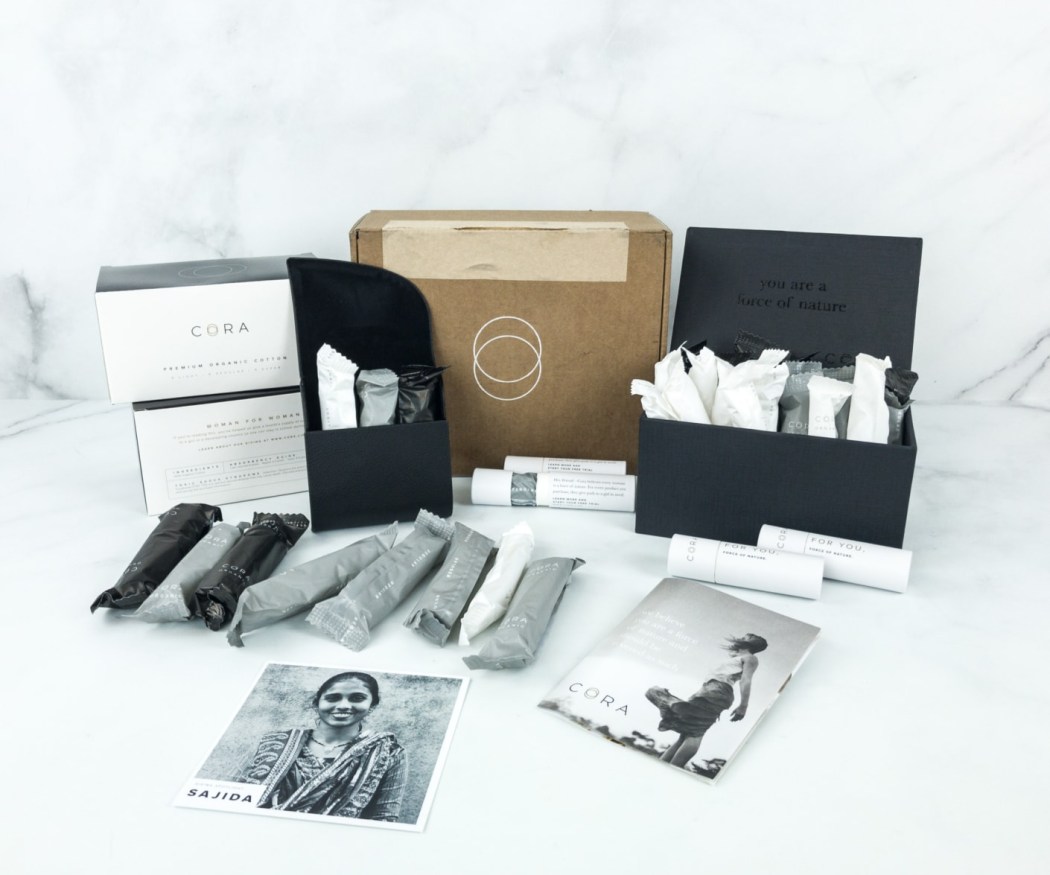 Image from: our review
Why We Love It: Cora understands your need for discretion during your period, especially when bringing tampons, pads, cups, and liners. This period care subscription includes goods that are all manufactured with care and breathable organic cotton with extra leak protection, so you can feel at ease no matter what you're doing. You'll get a little black box to keep your period supplies organized in your bathroom and a little clutch that can fit at least four stowaways to carry with you on the go! Now, you always have your backup discreetly stashed in your purse and your bathroom. Also, with every purchase, you're helping them give pads and health education to a girl in need.
Deal: Get your first month FREE! Just pay $3 for shipping. Deal applies automatically, just visit and subscribe.
---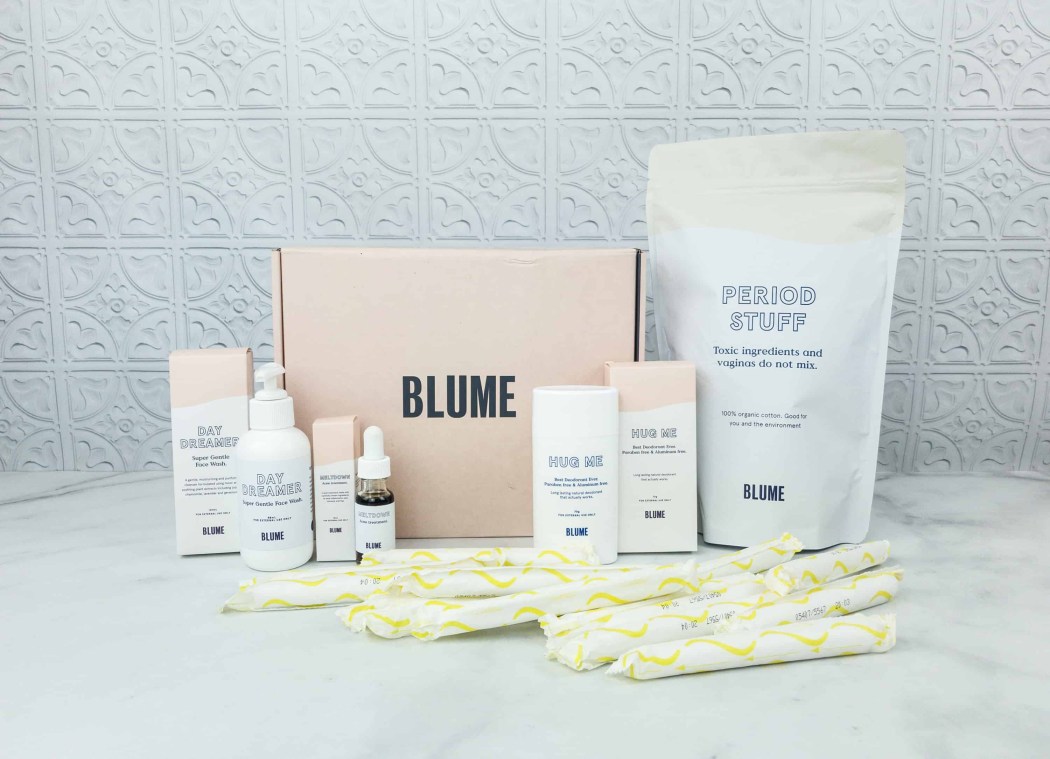 Image from: our review
Why We Love It: Blume provides a customizable box for your self-care routine! With this subscription, you'll have more freedom to achieve a stress-free period, especially since you can get access to organic pads, tampons, add-ons, and more when you need them! These products are made using nature's best materials, including 100% organic cotton, and are free of alcohol, SLS, silicone, parabens, sulfates, and artificial stuff. First Period Starter Kit is also available to help soothe period discomfort. It includes cotton pads, cramps relieving essential oil, a heat pack, and a deck of conversation cards with topics like self-care, puberty, body positivity, etc.
Deal: Get 10% off on all Blume orders! Use coupon code HS10.
---
Image from: Flex
Why We Love It: Flex is a subscription that offers game changer period products. Instead of pads, they send "discs" to help you move your way without sacrificing comfort. It is a disposable menstrual product designed to support you in your active lifestyle. One disc is equivalent to 3 tampons, and it serves 12-hours of protection. Subscribers can choose a subscription plan depending on their flow – light, medium, or heavy. Every two months, you'll receive a total of 8 discs for light, 16 discs for medium, and 24 discs for heavy flow. Your plan also includes free disposable pouches for mess-free red days!
---
Image from: viv
Why We Love It: Looking for a more sustainable way to take care of that time of the month? With viv, your menstrual cycle comes by without guilt! It is an earth-friendly brand that focuses on toxin-free, plastic-free, and hassle-free period care. They offer menstrual cups made from 100% medical-grade silicone with a ring for easy removal, bamboo liners and pads, and organic cotton tampons with plant-based indicators. The products are only made up of healthy ingredients with no plastics ever, helping you with your monthly period in a way that's better for you and the planet too! This subscription is one way to encourage women to live (or bleed) healthier, provide a more sustainable period without compromising comfort, and remove all stigmas surrounding period and v's.
---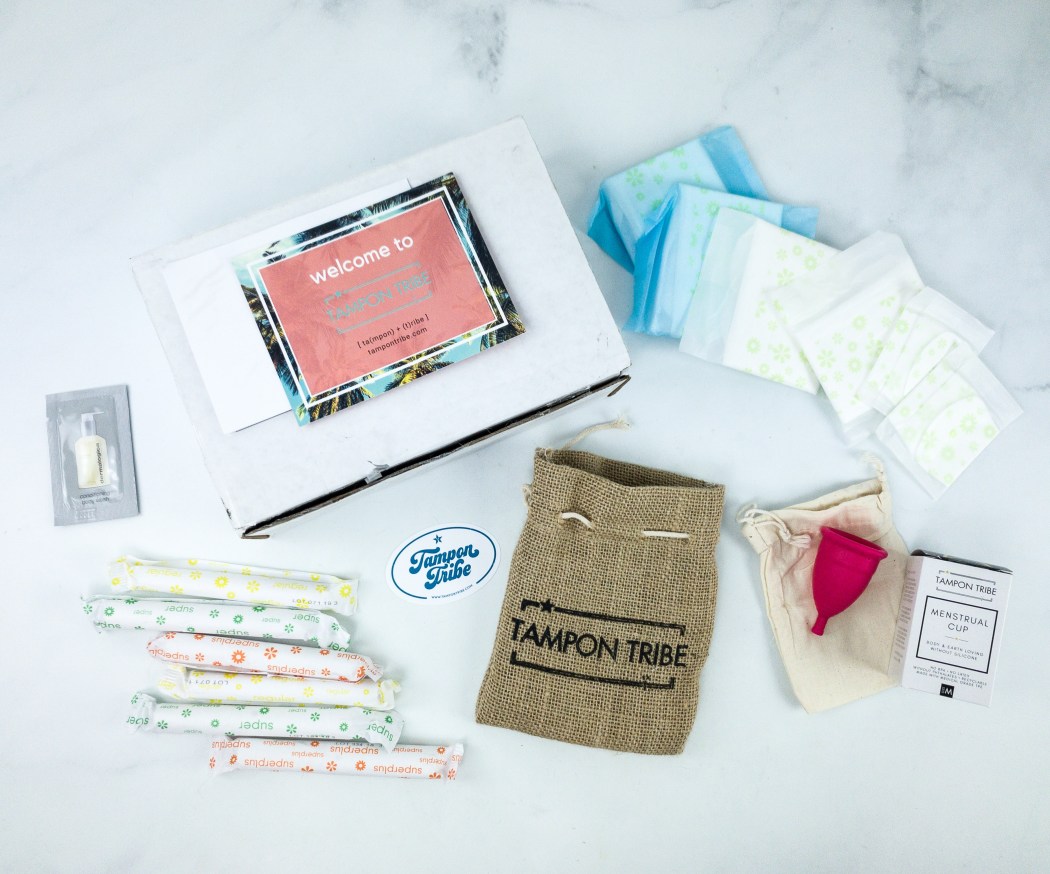 Image from: our review
Why We Love It: Tampon Tribe is all about organic tampons, panty liners, pads, and menstrual cups. They provide you with the perfect, eco-friendly, plastic-free products you can use during your period. This subscription is also based on the idea of sustainability, which is why all of the products they offer are made with organic materials and contain no toxins, dyes, chemicals, or chlorine bleaches. Delivered right to your doorstep like clockwork, you'll never have to worry about doing any frantic runs to the grocery during your red days!
Deal: Get 10% off your first box Use coupon code HELLOSUBSCRIPTION.
---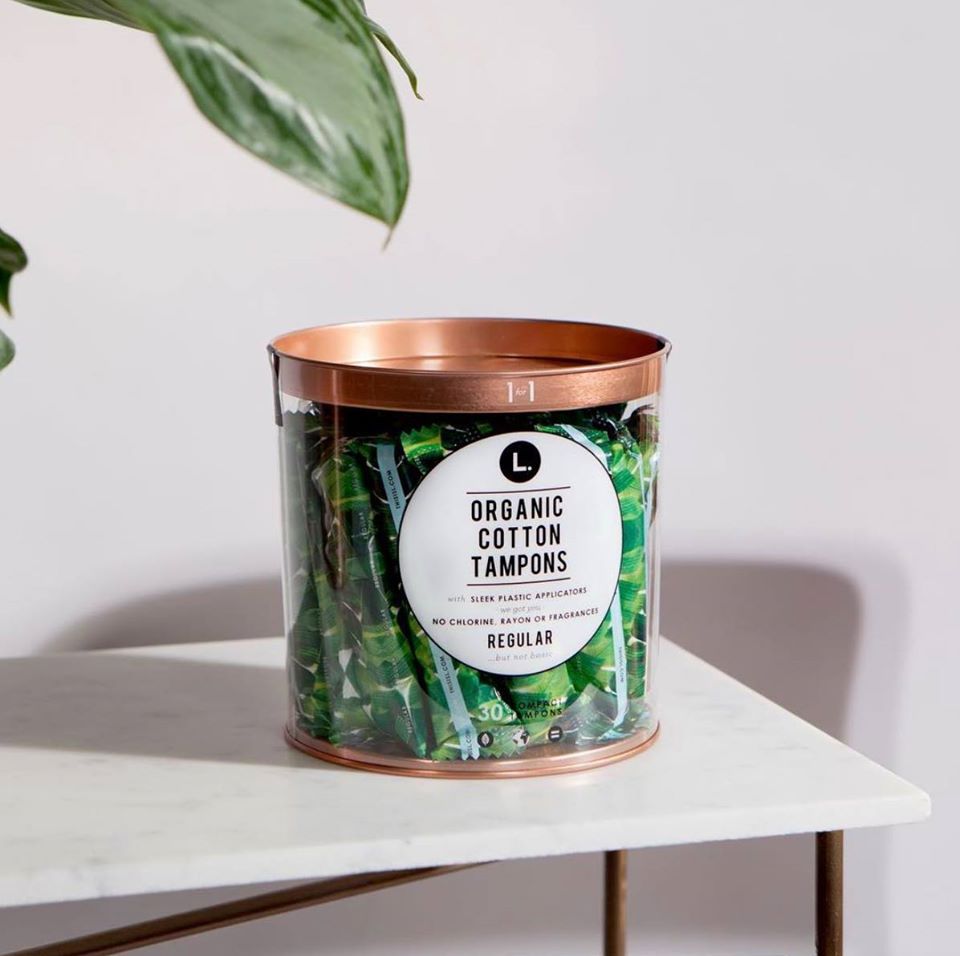 Image from: L. Tampons and Pads
Why We Love It: Tampons and pads are lifesavers, but when you get down to the nitty-gritty and start reading ingredients that you can't pronounce, you might want to opt for a healthier alternative. L. Tampons and Pads is the one you can trust for menstrual needs! They make it easy for anyone to have access to clean period supplies by offering simple, chemical-free pads and tampons that will save them during those red days. Everything is made from organic ingredients, with the exception of fragrances and dyes for high-quality period care during that time of the month. And for every product sold, they give one out to a person in need.
---
Image from: Rael
Why We Love It: With Rael, it is easy to take care of yourself and the environment at the same time. No woman should be put on pause just because of monthly flow, and that's why they provide holistic care solutions making every cycle worry-free! Period products are thoughtfully curated using natural, sustainable materials to make every woman feel safe and feel good even when it's that time of the month. From light flow to heavy flow, they got all your period needs covered.
---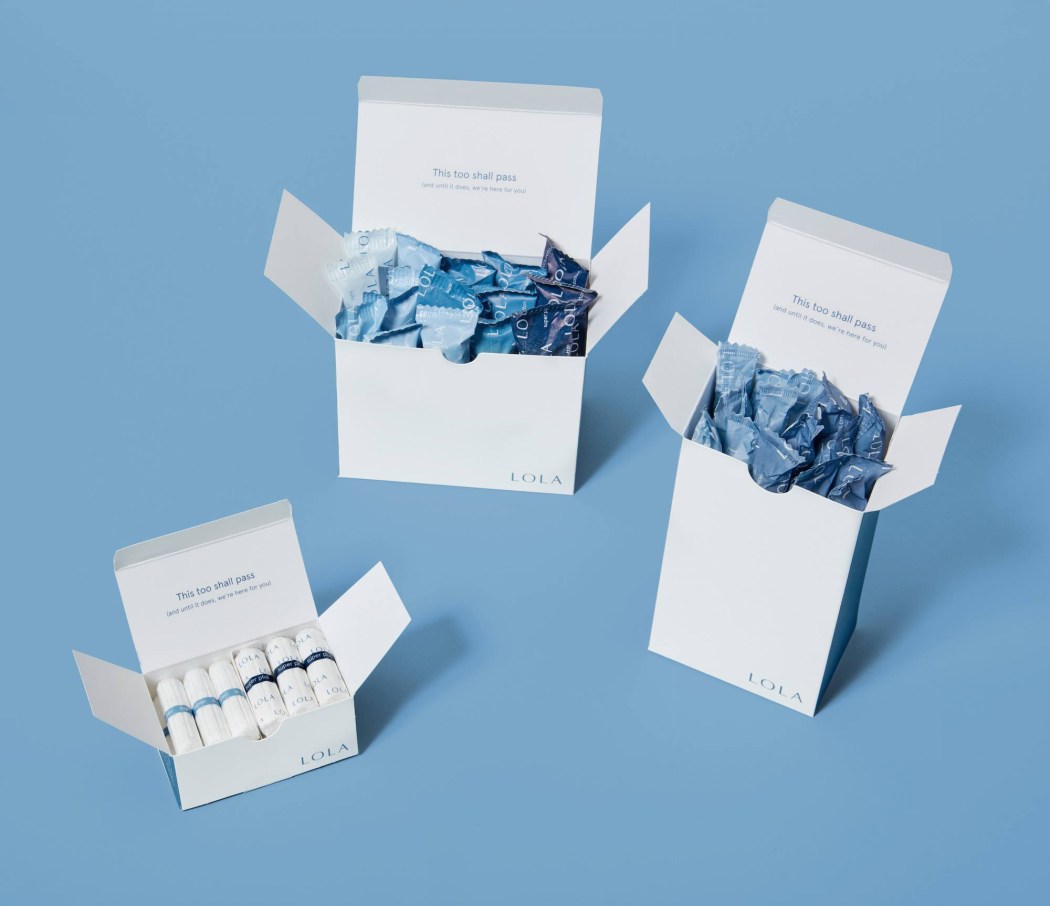 Image from: Lola
Why We Love It: LOLA tampons are soft, comfortable, and most of all, free from toxic substances! This period care subscription brings you peace of mind with products that don't mess around. Each tampon, pad, or liner is made from hypoallergenic, organic cotton and promises leak protection so you can move with confidence. Eco-friendly menstrual cups and PMS relief products are also available to help soothe cramps and discomfort on your red days! They also donate period products to make menstrual care more accessible for women across the US.
Deal: Get 20% off your first box! Use coupon code FIRST15.
---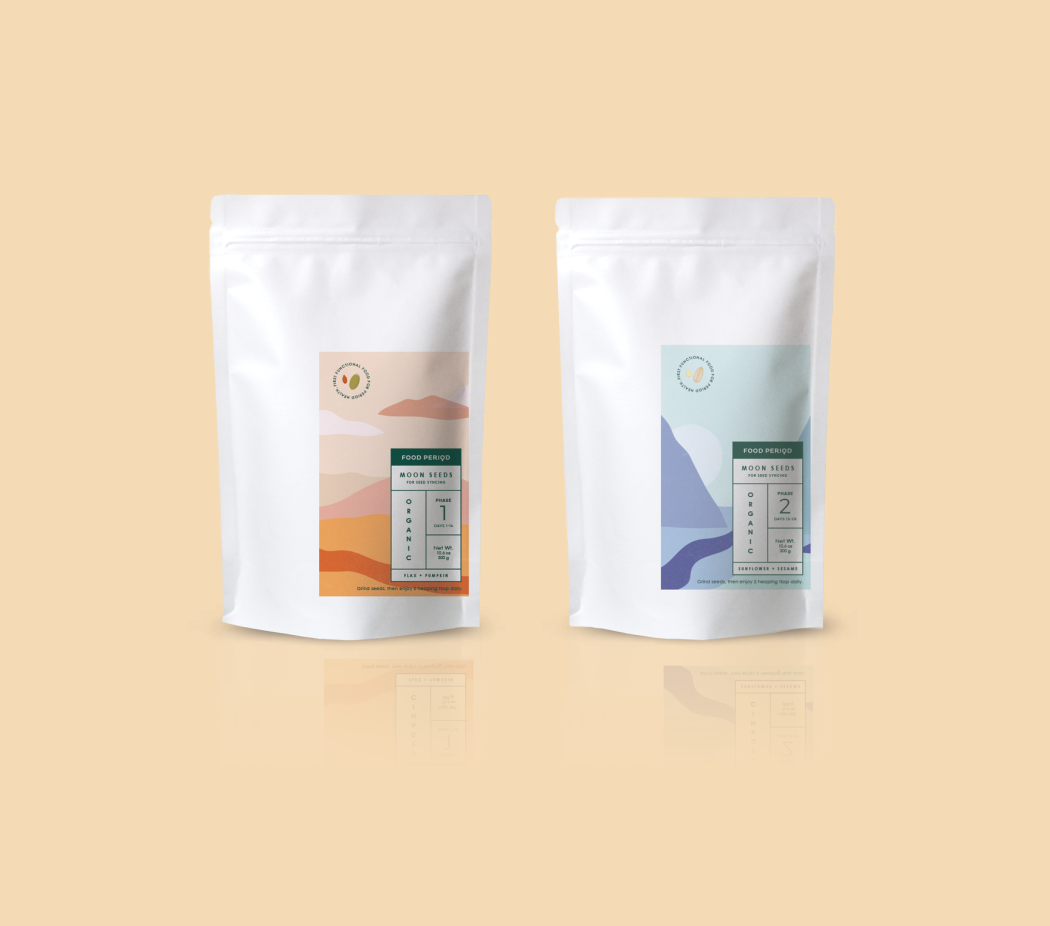 Image from: Food Period
Why We Love It: Food Period is all about giving subscribers the perfect menstrual relief in tasty forms. This subscription offers yummy treats and beverages to reduce menstrual cramps, migraines and even alleviate PCOS symptoms. Subscribers can choose from latte blends, moon bites, and moon seeds for their period aid. Indulge yourself with these treats to have more regular periods, improve sleep quality, and improve fertility as well. These products contain superfoods that are easily absorbed by the body, helping balance hormones. It's a more natural way to have healthier periods without overdosing!
---
Period Panties!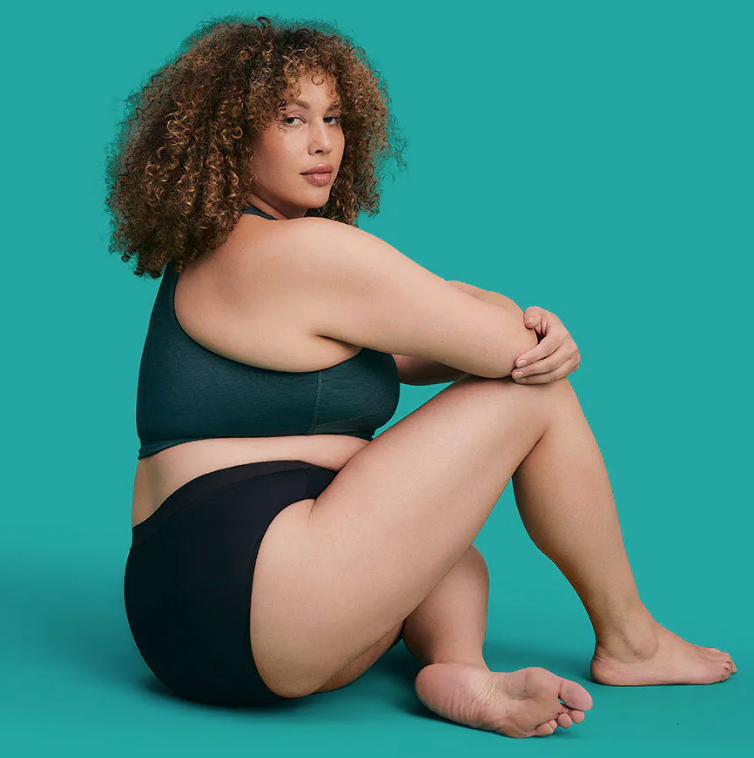 Image from: Thinx
Why We Love It: Feel better about your period with Thinx. This brand provides subscribers with period-proof panties, which means no more hassle using pads or tampons! You can choose from their collection or take a quiz to determine which underwear is best for your menstrual period. You can also shop bundles or create a set with your choices. Each panty can hold up to what 5 regular tampons can (depending on the absorbency of the panty you've chosen), reducing the cost when it's that time of the month. Just wear it and go! Plus, these are washable and reusable too! They also provide a 60-day money-back guarantee with free and no hassle returns.
---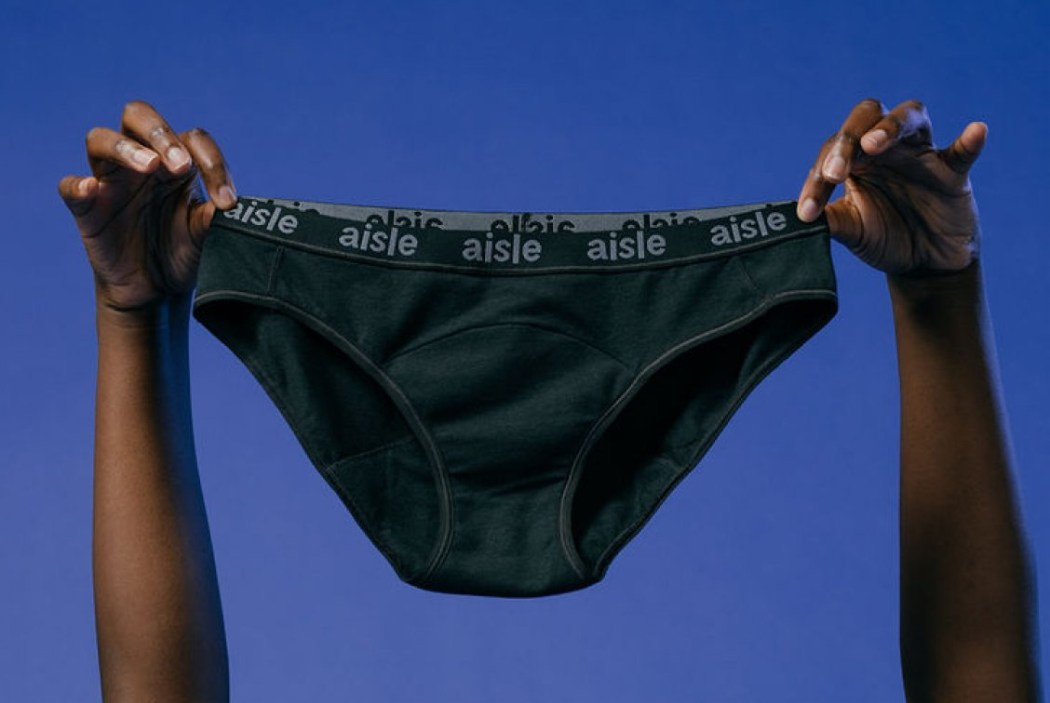 Image from: Aisle
Why We Love It: Aisle creates period panties in different styles! So whether you want that bikini, brief, hipster, or even boxer briefs, this brand will have it for you. They combine a super absorbent technology with a leak-proof membrane to keep you feeling comfy and dry during your red days. Each period panty can hold up to 2 tampons worth of fluid. If you have a heavy flow, you can also add absorbency boosters for an extra layer of protection. Aside from period panties, they also have other period essentials like liners and menstrual cups available.
---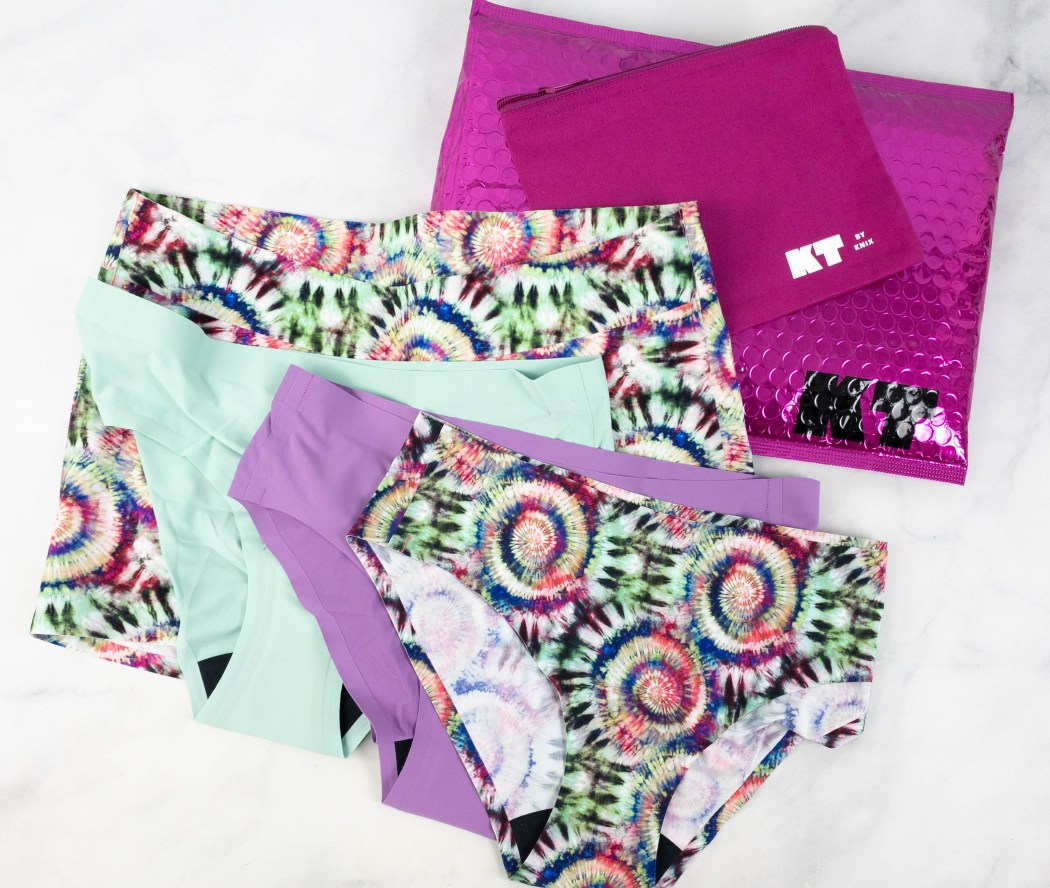 Image from: our review
Why We Love It: KT by Knix believes that period shouldn't stop you from doing awesome stuff, so they provide backup protection to help you feel more comfortable even on your red days! With their period-proof undies, you'll embrace a zero-waste period. You no longer have to buy tampons and pads because these are made to feel like ordinary underwear but are way more absorbent, and they're washable and reusable! They provide protection against leaks and odors, so you never have to worry about that anymore.
---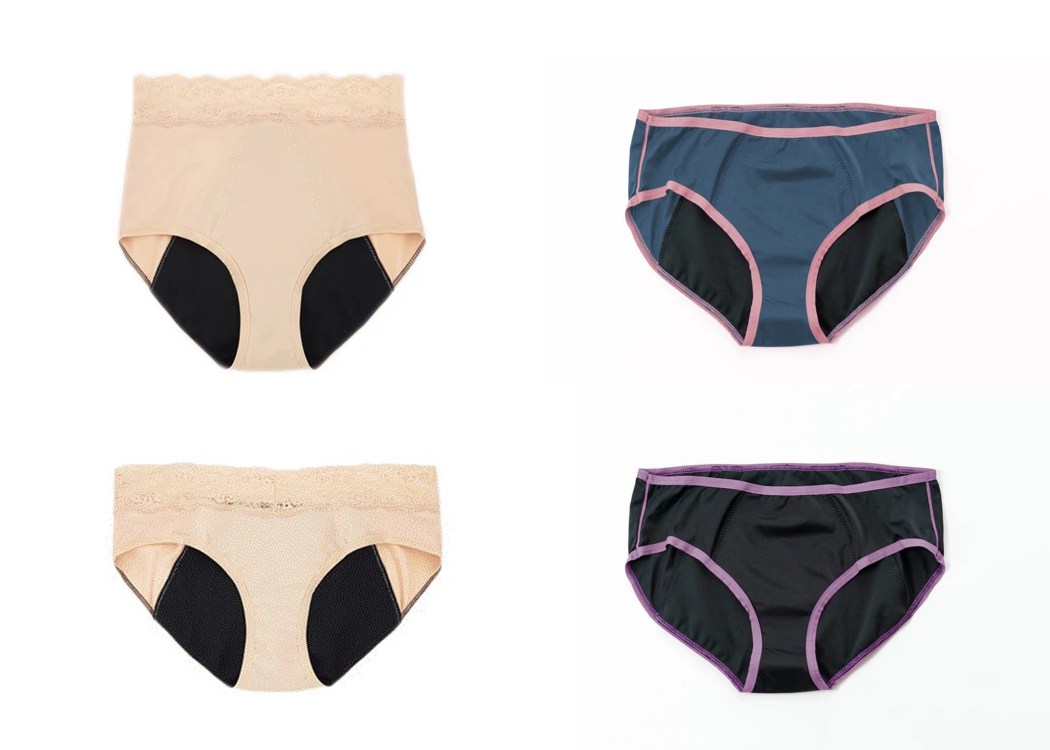 Image from: Dear Kate
Why We Love It: Dear Kate is a subscription designed to empower women to feel fresh and fearless every day. This brand is created for women by women, so you're sure that you get quality products from start to finish! Each piece has three moisture-wicking breathable layers – no plastics or films, to keep you feeling dry and comfy as you battle red days. It can hold up to two tampons worth. Just choose which style suits you most and enjoy a worry-free day without fearing stains!
---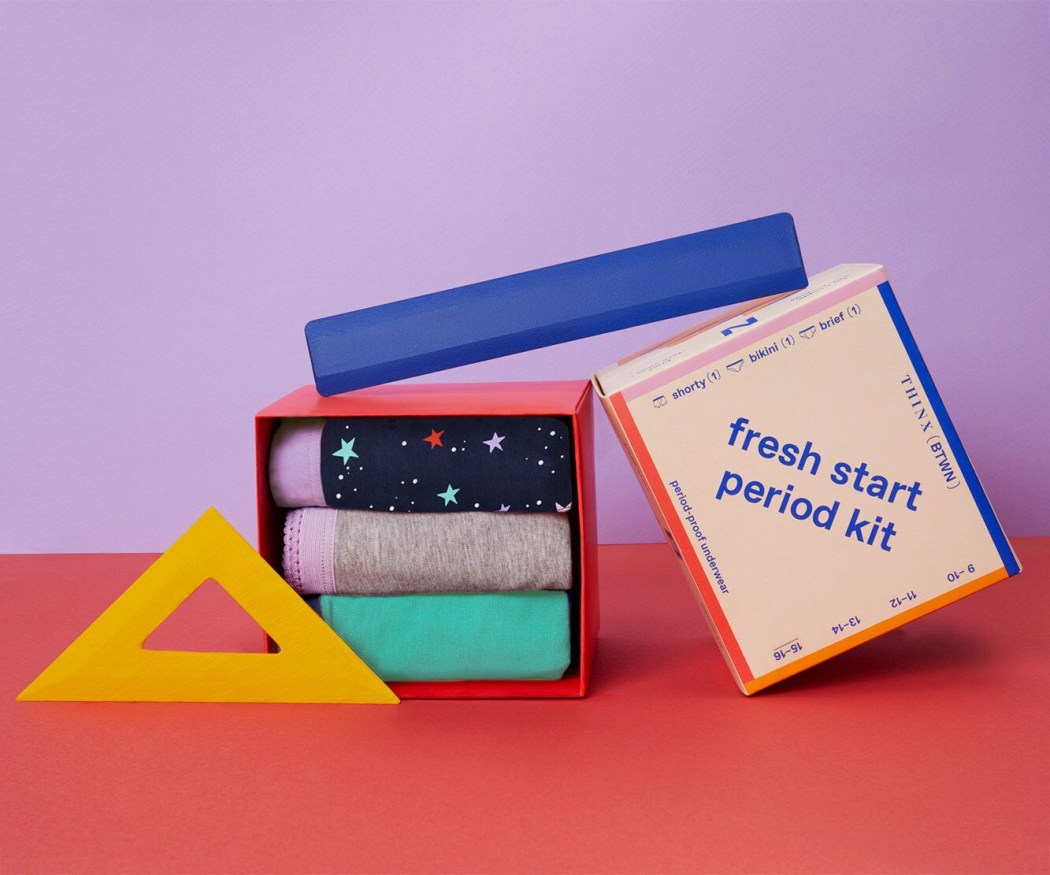 Image from: Thinx Teens
Why We Love It: Looking for period-proof tech underwear? Thinx Teens has it! This brand caters to teenagers and tweens. There is no need for pads or tampons. These period-proof undies do all the work – absorb flow, control odor, and prevent leaks without sacrificing comfort. Not only that, but they're also reusable! Choose from a wide range of styles that they have available, and never worry about the upcoming red days anymore. Every pair of underwear offers excellent protection, so you won't have to dread that time of the month when it arrives!
---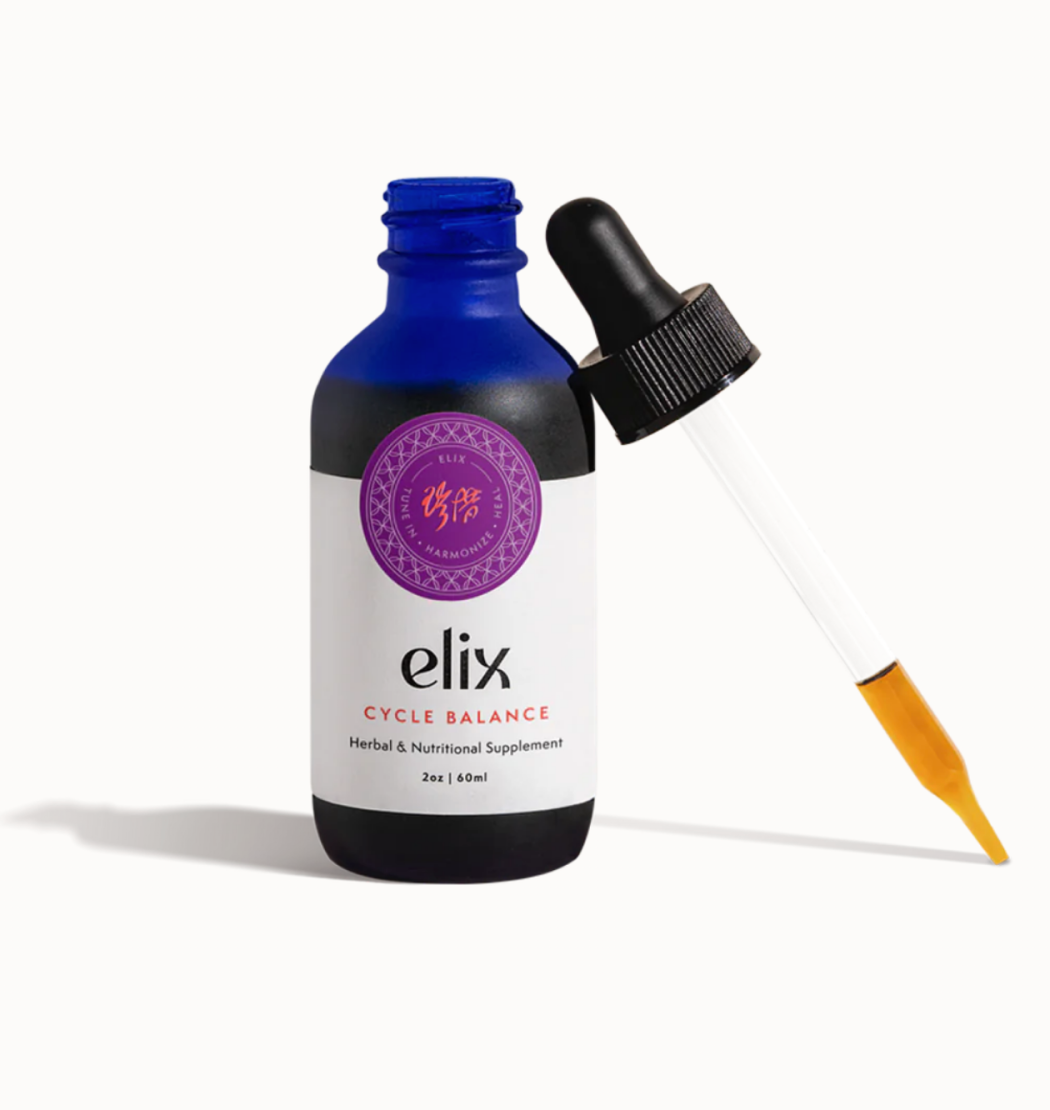 Image from: Elix
Elix specializes in personalized herbal treatments for women's hormonal health. Their approach combines the principles of Chinese medicine with modern clinical research, resulting in safe solutions for menstrual cycle irregularities, PMS, menopause symptoms, and more. They currently have two signature herbal treatments: Cycle Balance and Daily Harmony. Cycle Balance is designed to help regulate menstrual cycles and relieve common period-related symptoms. Daily Harmony, on the other hand, aims to support overall hormone balance and reduce stress and anxiety. Once you subscribe, your supplements will be delivered to you on autopilot, ensuring that you always have access to the herbs and nutrients you need to support your hormonal health.
---
And that's our list of the best period and time of the month subscription boxes for women!
Don't forget to check out our complete list of all the best subscription boxes in every category!