Snack subscription boxes make it fun and easy to grab a regular supply of snacks to fulfill your cravings or even just to keep a stock in your pantry! Whether you're sweets lover, a healthy snacking advocate, or an adventurous snacker, there's a snack subscription that surely matches your preference! We've gathered the best ones in this list, so make sure to check them out below!
To delight your taste buds even more, don't forget to check out the entire list of snack subscription boxes!
The Best Subscription Boxes for Snacking!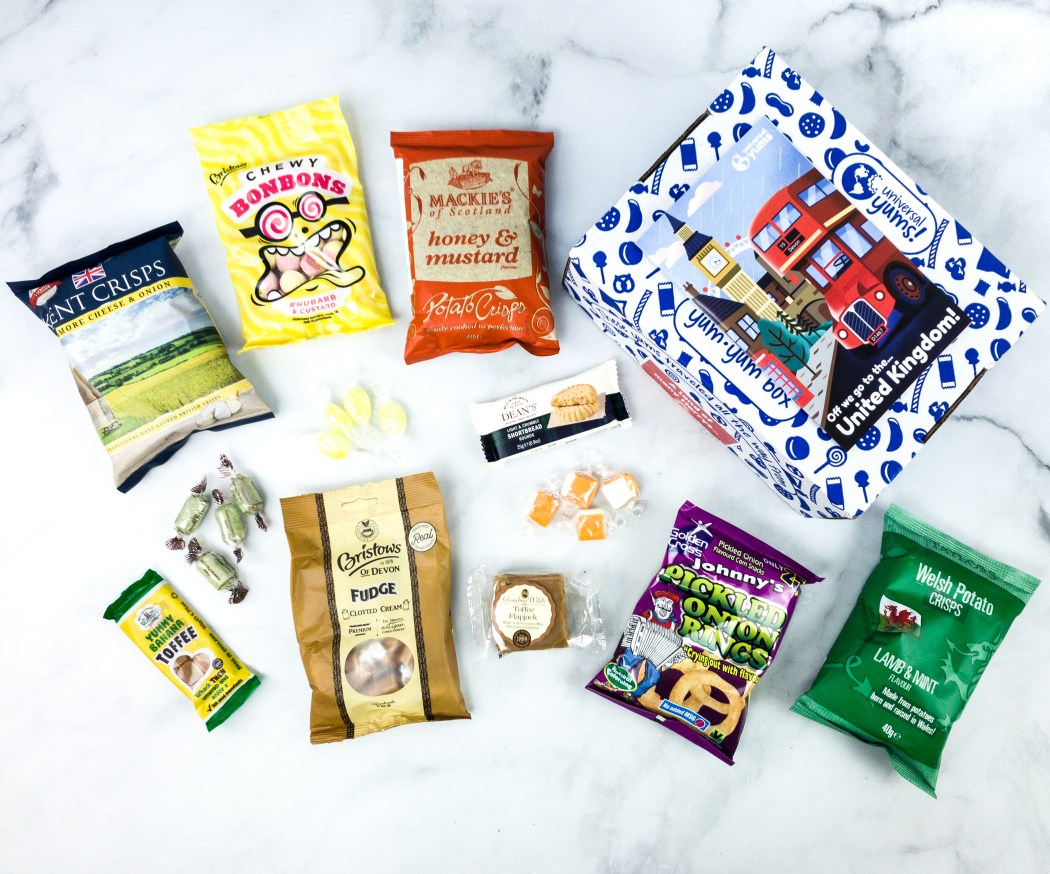 What you get: Each box from Universal Yums means a new adventure and a fun ride around the globe! The products selected are delicious, unique, and often extremely difficult (or even impossible) to find in the United States! Each box also comes with an interactive guidebook to steer your adventure – including trivia, games, recipes, culture, and more. There are 3 sizes of the boxes which are the Yum, the Yum Yum, and the Super Yum box, just choose which fits you best!
Read the Universal Yums Reviews to know more!
Deal: Get $5 off your first month when you sign up for a Super Yum Box subscription! Use this link to get the deal.
---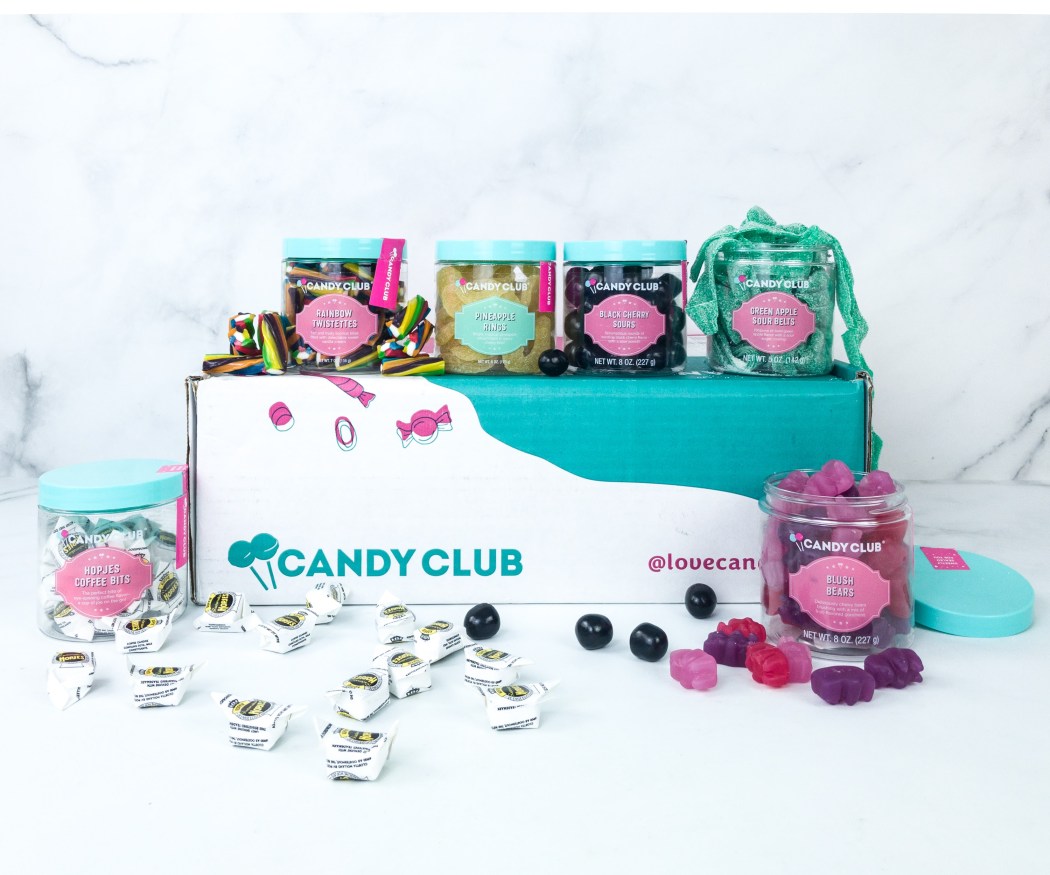 What you get: Candy Club is a premium candy subscription box featuring both classic candies and new candy discoveries to your front door. Each box contains 6 containers of candy in smaller twist-lid jars, all with weights and printed nutritional info right on the jar. Subscribers can also choose between Mostly Sweets or Mostly Sours for your taste profile!
Visit the Candy Club Reviews page and see past box contents!
Deal: Get free shipping on your first month. Use coupon code SWEETFS.
---
What you get: Love With Food only includes snacks made with real ingredients and no added chemicals. They offer various subscription types, depending on your preferences or diet. Tasting Box is more of a sample box, while Gluten-free Box is curated especially for those who are avoiding gluten, and Deluxe Box is for the heavy snackers.
Learn more by visiting the Love With Food Reviews page!
Deal: Get 40% off your first box! Deal applies automatically, just visit and subscribe.
---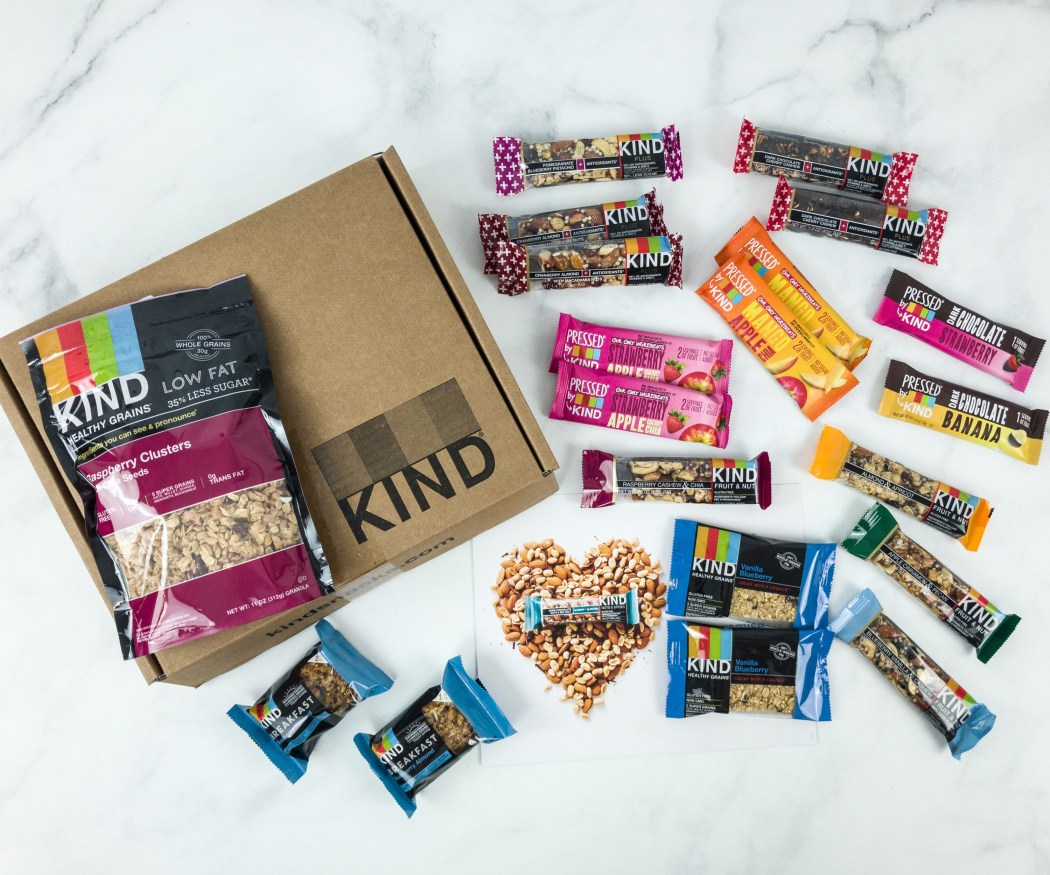 What you get: KIND Snack Club is a subscription by Kind Snack Bars. They have a wide offering of snack bars made using non-GMO and kosher ingredients. You can subscribe to the club with their Snack Pack as your first selection! There are the 3 Snack Pack options: Classic, Chocolate, and Fruit. Whether for a grab-and-go breakfast or a snack to keep your belly full until your next meal, this snack box will get your needs covered!
Check out the Kind Snack Club Reviews for details!
Deal: Get 25% off + FREE US shipping on your first Build Your Own Box! Use this link to get the deal.
---
What you get: SnackNation is an award-winning healthy snack delivery service. They make it easy to discover new, exciting, and all-natural snacks. Each box contains 6 snacks selected by their snack experts. This box is $9.99 but your first box and every month thereafter will be $4.99 as long as you complete the survey! It's super quick and easy, don't worry!
Visit the SnackNation Reviews page to know more!
Deal: Pay only $1 for 6 snacks every month when you complete a quick online survey. Deal applies automatically, just visit and subscribe. Plus $3.99 shipping.
---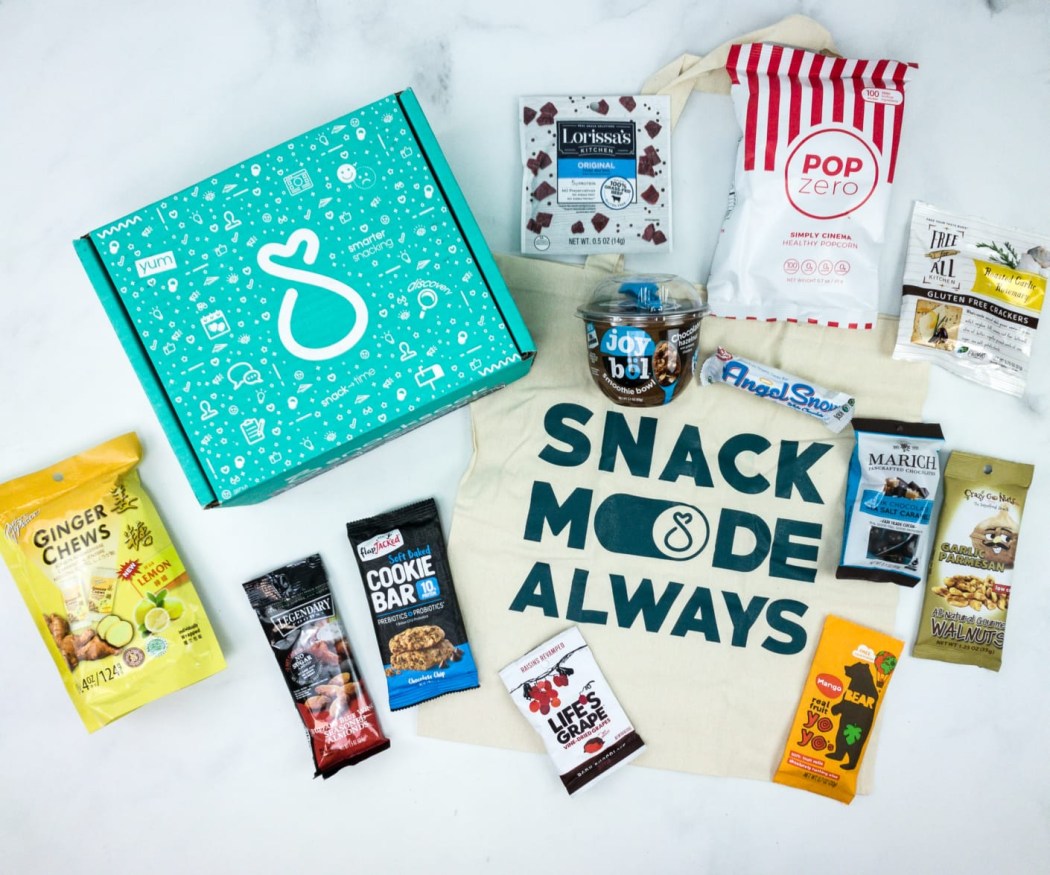 What you get: Vegan, gluten-free, or just regular snacks, you can get them all from SnackSack! The boxes are always full to the brim with a combination of organic, non-GMO, gluten-free, all-natural, vegan, and fair-trade snacks. There are three box options available: Regular Box, Vegan Box, and Gluten-free Box.
Visit the SnackSack Reviews page for more details!
Deals:
---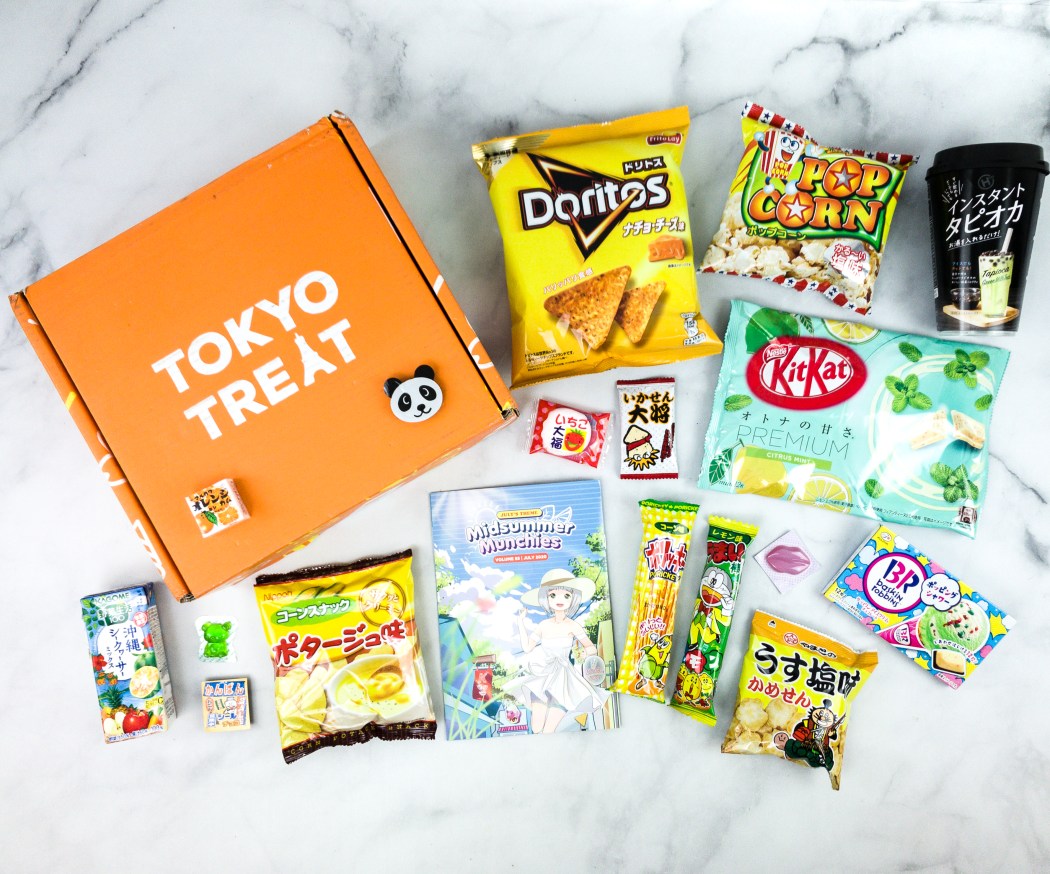 What you get: Japanese treats and snacks are known all around the globe for being unique, fun, and of course, yummy! If you would like to taste Japan, Tokyo Treat is for you. The box contains snacks, candies, and even specialty drinks. It comes in two box sizes, the Classic which contains 12 items and the Premium box that has 17 items. Each pack also contains a fun DIY candy kit!
See past box contents in the Tokyo Treat Reviews page!
Deal: Save 10% on your first Premium box! Use coupon code HELLOSUBS.
---

What you get: Eclectic and interesting snacks from around the world is what Treats is all about. There are pack options that you can choose from: Standard Pack offers 4-5 snacks, while the Premium box offers up to 10 snacks. Everything comes in its original packaging, often solely in the language of the featured country, which makes it really exciting!
Learn more by visiting the Treats Reviews page!
Deal: Save 15% on your first box! Use coupon code HELLO15.
---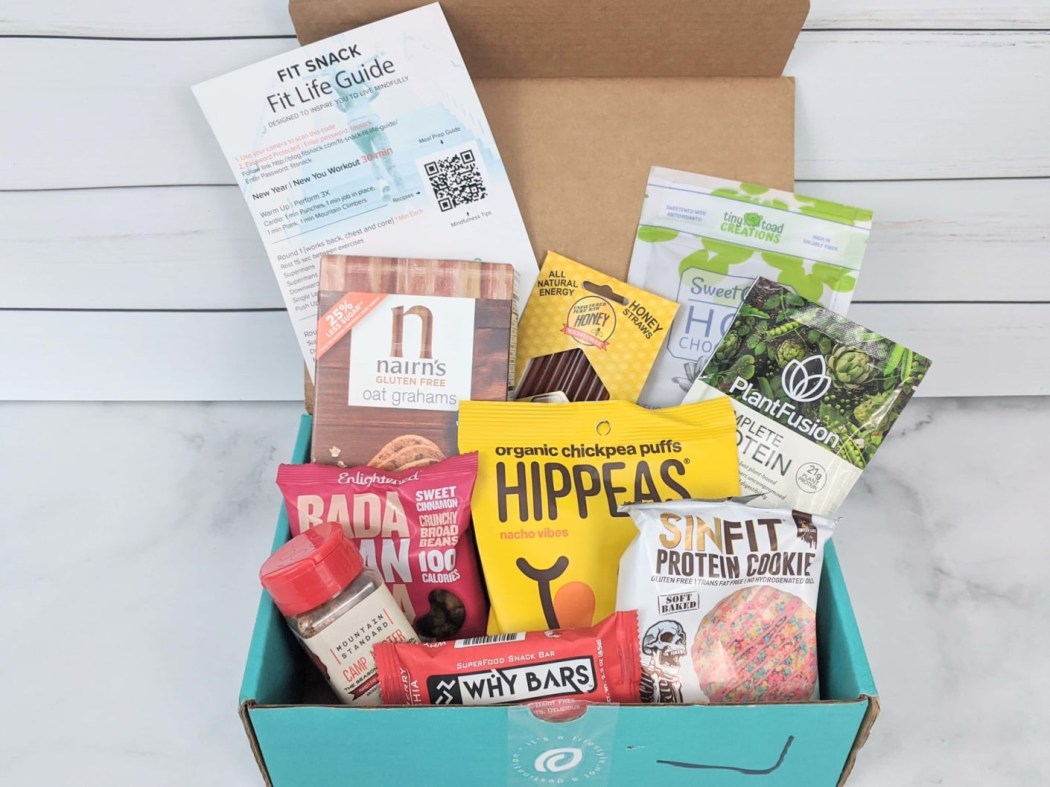 What you get: Snacking time can be fun and healthy with FitSnack! To ensure that the box contents are high quality, they ensure that each product fits two or more of the following: GMO-free, high in protein, low in sugar, gluten-free, organic, raw, vegan, and all-natural. Also, they add bonus items such as energy boosters, nutritional supplement, and refreshing drinks!
Read the FitSnack Reviews for more details!
Deal: Save $3 on your first box! Deal applies automatically, just visit and subscribe.
---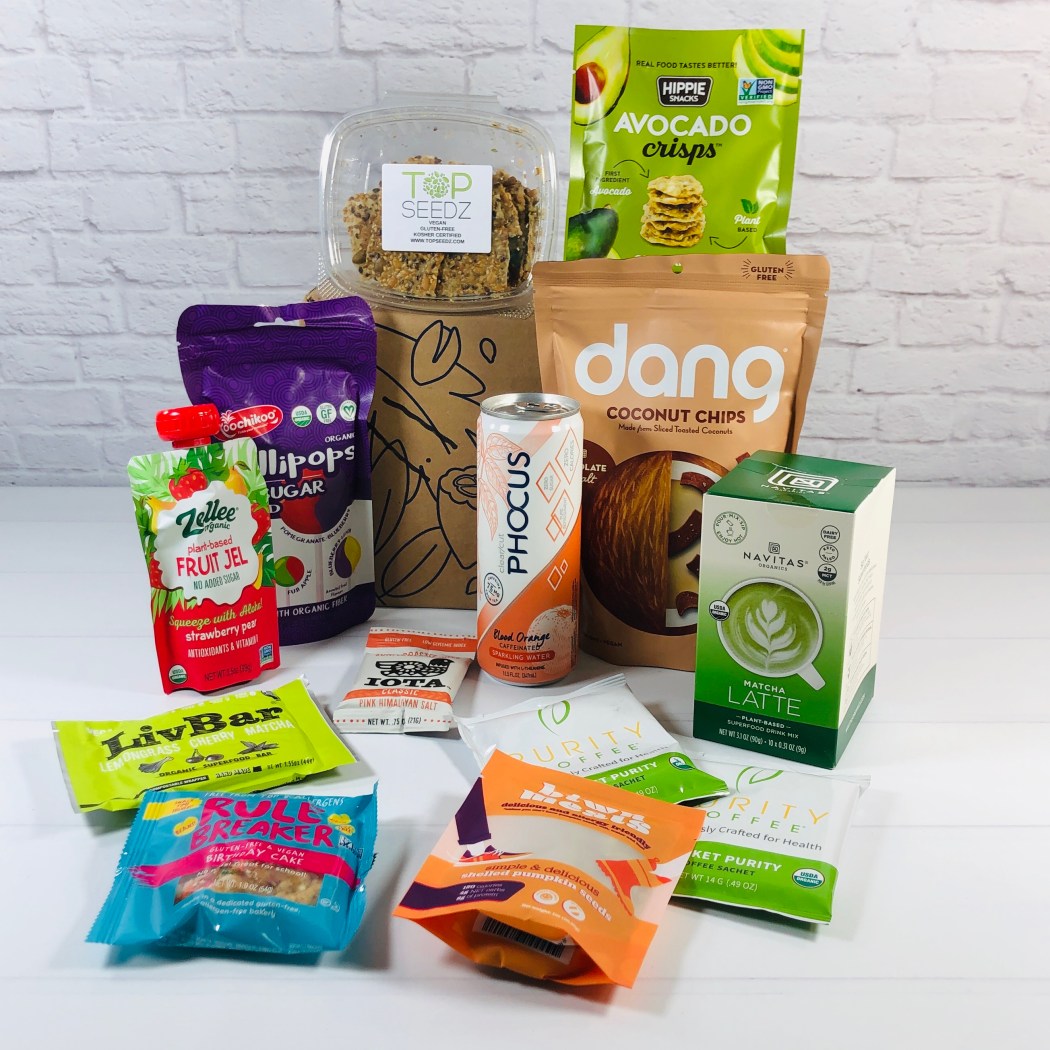 What you get: If your health is on watch, and you love vegan snacks, this is the box that you should try. Vegan Cuts Snack Box sends out 5-7 organic and vegan treats each month. Most snacks are also gluten-free, and most of all, you'll still have fun snacking!
Check out the Vegan Cuts Snack Box Reviews to know more!
Deal: Get $5 off your first box on any Vegancuts subscription! Use coupon code hellosub. The coupon can only be used once per customer, but it can be used on multiple subscriptions at once so long as they are in the same transaction!
---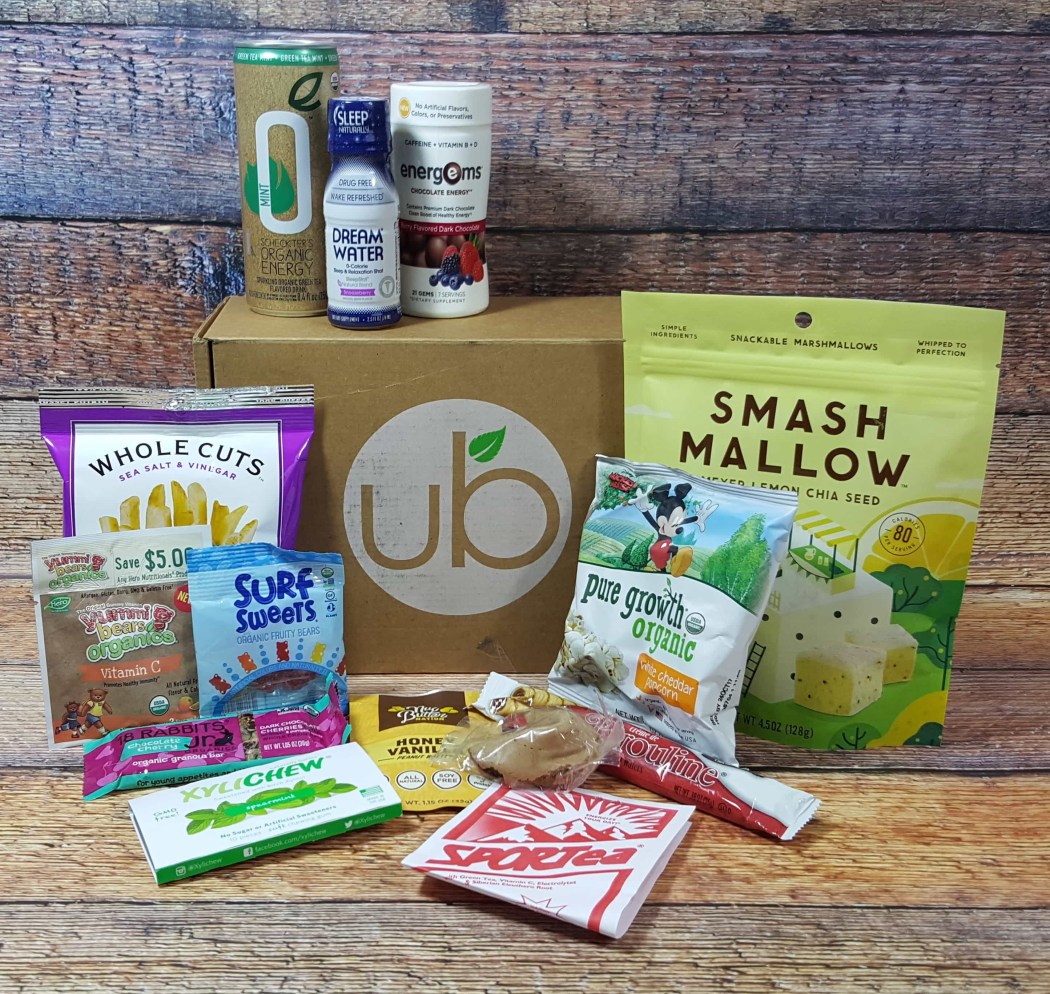 What you get: Urthbox sends snacks, beverages, and other treats focusing on non-GMO, organic, and all-natural items. You can choose not just from the 4 sizes of boxes they have, but also if you want the classic, diet, vegan, or gluten-free box.
See past boxes in the UrthBox Reviews page!
Deals:
---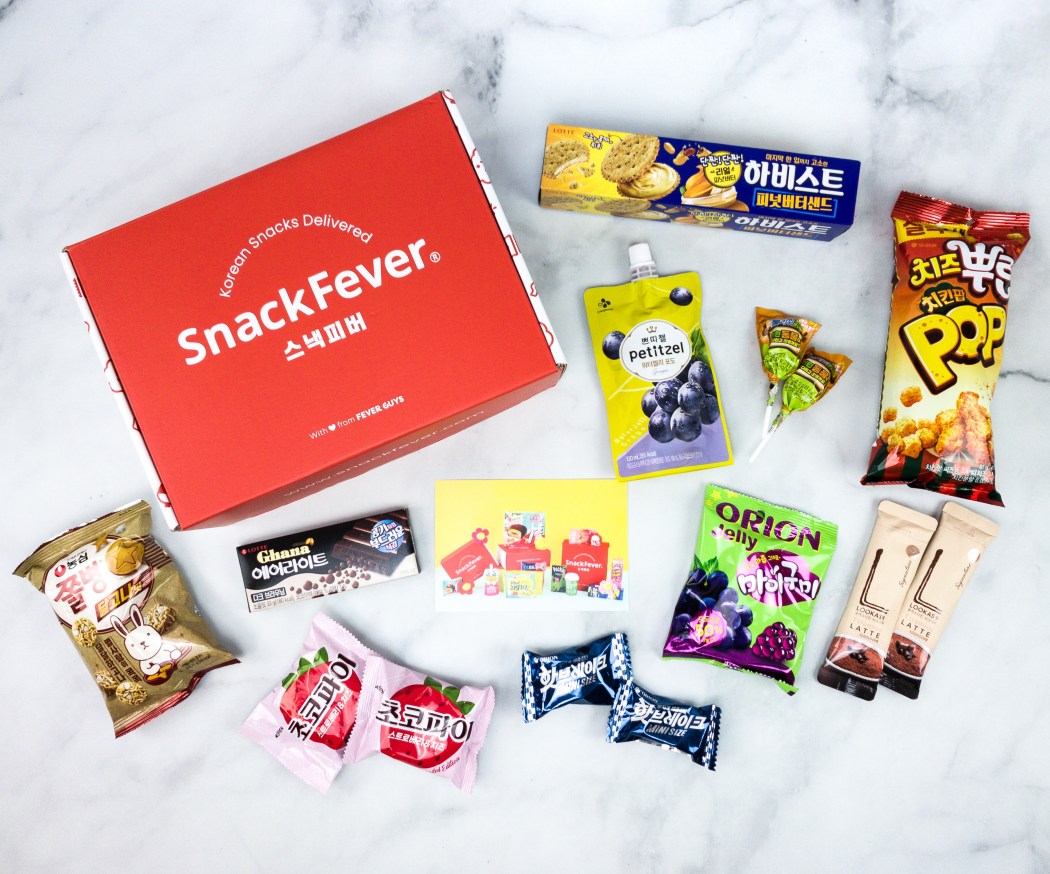 What you get: Koreans also love some good snacks, and Snack Fever is a fun way of enjoying the best and the most popular Korean goodies! They offer 3 kinds of boxes: Mini Box, Original Box, and the Deluxe Box. They come up with the cutest themes related to the Korean culture, so there's something new to learn and to look forward to every month!
Learn more by checking out the past boxes in the Snack Fever Reviews page!
Deal: Save $3 off your first box (Original, Deluxe). Use coupon code HELLOSUB3.
---
We travel the world to find the most interesting snacks and deliver them to your door. Each month features new and exciting places from around the globe.
Deal: Save up to $14 on your first box. Use this link to get the deal. You'll save $2 on the mini, $6 on the regular box, and $14 on the premium box!
---

Deal: Save 15% off all subscriptions and gift orders. Use coupon code HELLOSUBSCRIPTION15.
---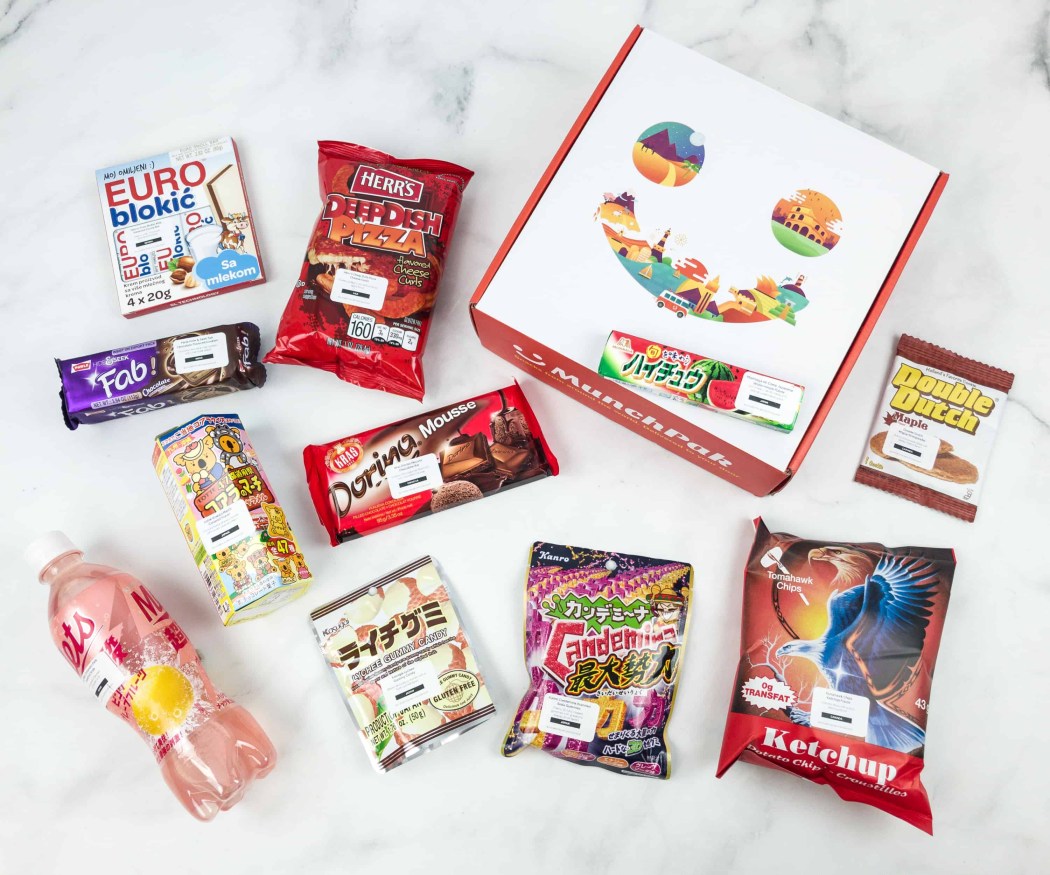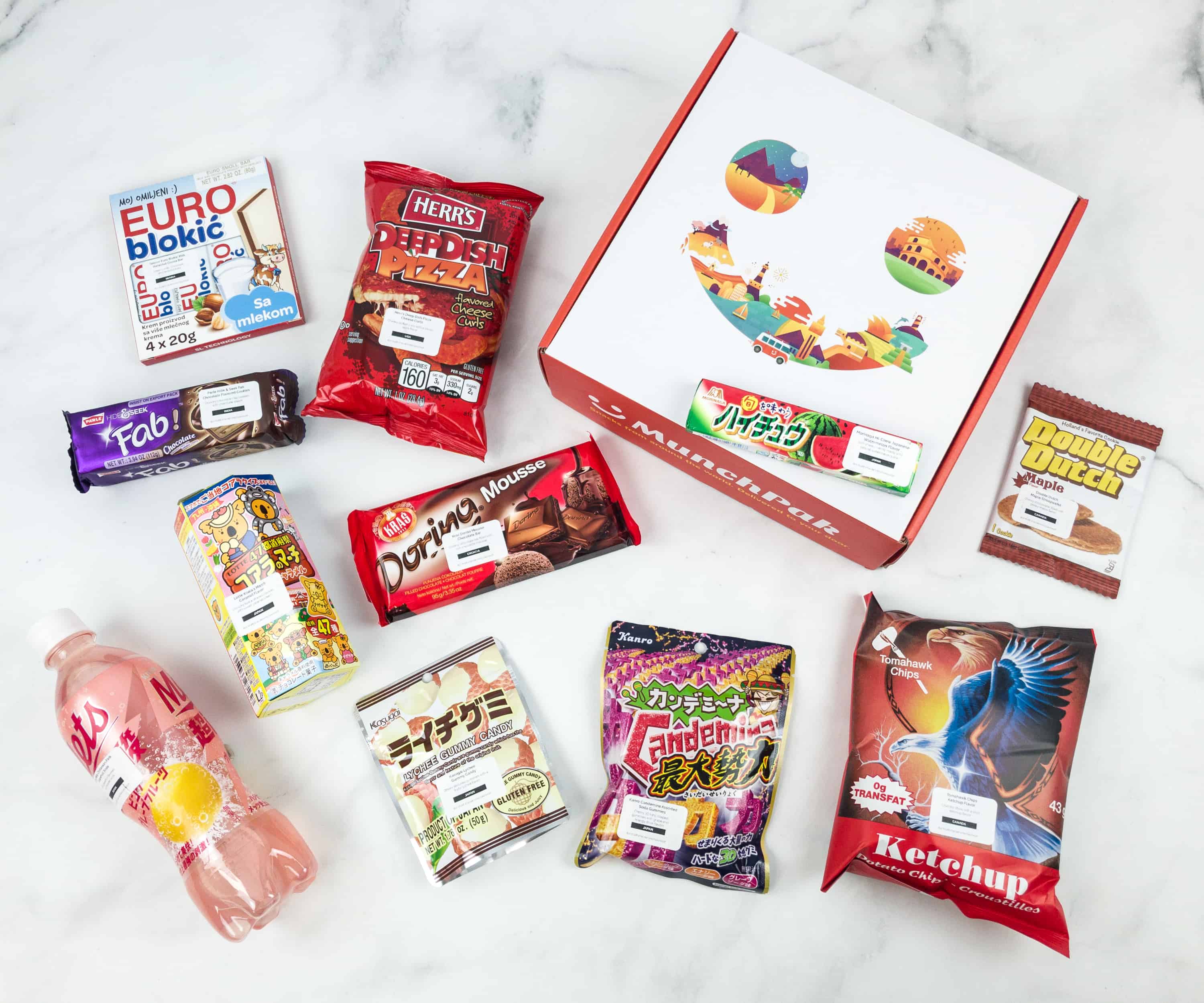 What you get: If you're looking for a unique snack finds from all around the globe, MunchPak has got you covered. They promise to send the types of snacks that you can't find in your local stores. They also offer customizable options, allowing you to pick your preference of snacks, how many would you like to receive, and how often you would like to receive them.
See MunchPak Reviews for more information!
Deal: Save $3 off your first MunchPak. Use coupon code HELLOSUBSCRIPTION.
---
What you get: NatureBox no longer offers a subscription, but a membership option! In this new scheme, your first 14 days of membership is FREE and after that, NatureBox is $5 per month and $5 will be credited towards your purchases. The credit expires monthly. Their snacks are always vegan, non-GMO, and gluten-free, with just simple ingredients and less than 200 calories per serving. It's the snack delivery service perfect for those who are watching what they eat, and their weight!
See past box contents in Nature Box Reviews!
Deals:
---
Looking for more? See the entire list of the best subscription boxes around!