When we say personal items, we always think of hygiene, and of course, these small pieces of clothing that protect our private and intimate body parts, the underwear! Just like any other garments, underwears also wear out. We need fresh new sets, and the best way to stack up our drawers is through underwear subscription boxes. Skip the process of checking each intimate apparel in different stores to find the perfect one for you.
From female boxers to male undershirts, we can always find great subscription boxes that provide high-quality and even trendy pieces. You can easily choose your size and your preferred styles as well, from lacy panties to soft and comfy boxer shorts or plain-colored ones or ones with whimsical prints. You can also choose the frequency or when to receive them so you can always have new and fresh pairs whenever you want.
Here's our list of the best underwear subscription boxes! You can also check out the list of the best subscription boxes for more!
The Best Underwear Subscription Boxes!
What you get: Underclub makes it easy for you to fill out your drawer with fresh panties every month. Simply fill out a questionnaire and receive a perfect pair of undies curated to your style and preferences from brands that you love like Cosabella, Commando, and Natori. Choose whether you like the Signature Plan or the Luxe Plan. As a member, you'll get exclusive discounts and save up to 70% on underwear, bras, bodysuits, and more!
Price: Choose your monthly plan: The Signature Plan costs $15 for a pair and $28 for two pairs, while it costs $21 per pair for the luxe plan and $35 for two pairs.
---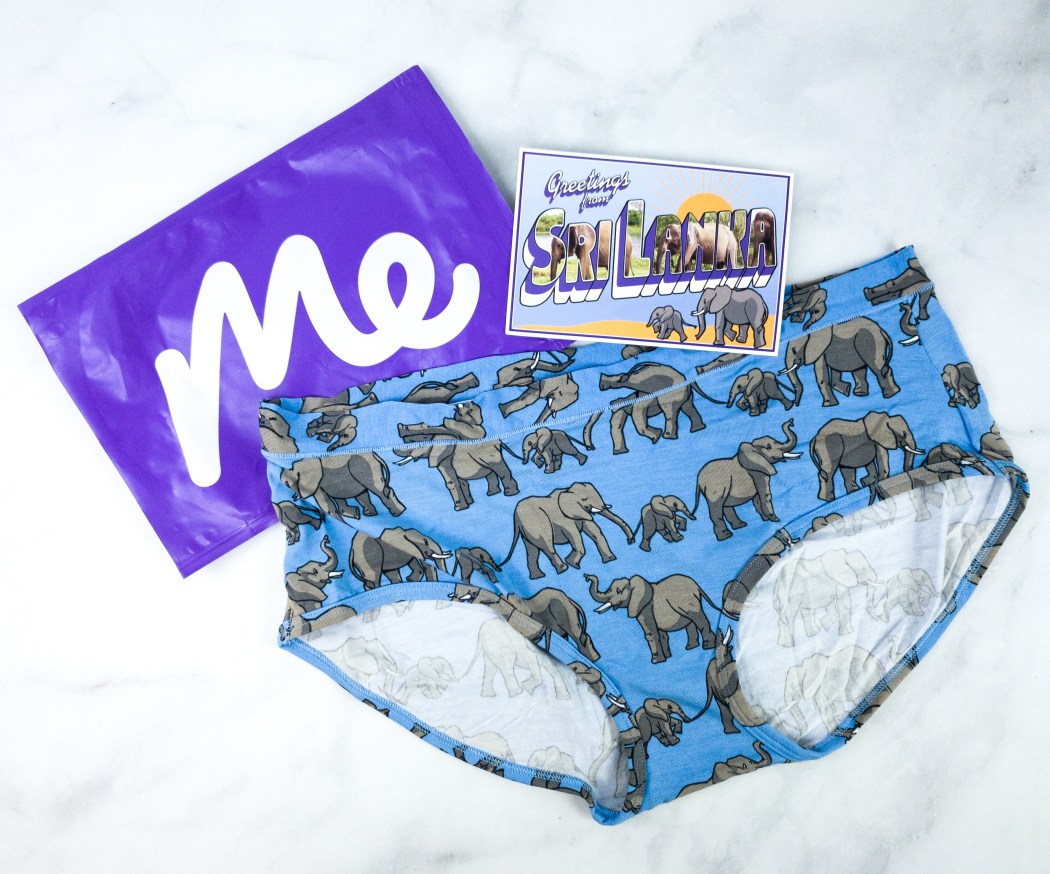 What you get: MeUndies offers a wide variety of underwear that caters to both men and women. They use super-fine and all-natural fibers, breathable and sustainable materials. Every underwear is designed for comfort and made for self-expression. You'll get a new pair of fresh undies each month. As a member, you can enjoy discounted pricing – save up to 30% on each order. You can also control your shipments and you can unlock early access to get their most popular prints and products before they sell out! If you want to see different prints we've previously received, check out our MeUndies review page.
See all of our MeUndies reviews here.
Price: Women's undies is $14 and the Men's is $16 per month.
Deal: Save 15% on your first order! Use coupon code MEFAM15.
---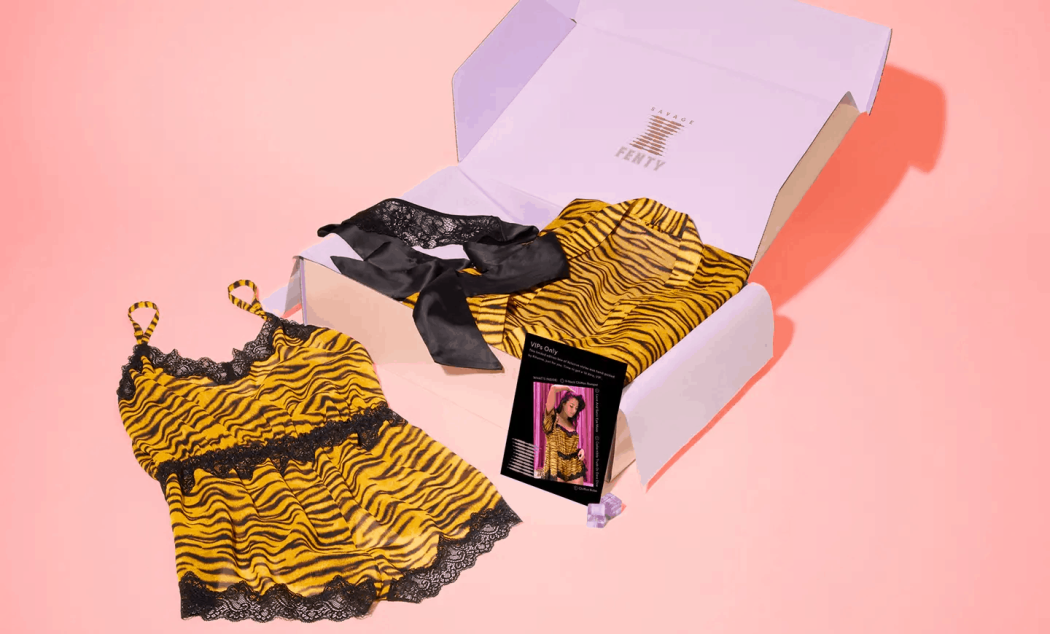 What you get: Coming from a brand owned by Rihanna – a music and fashion icon, the Savage & Fenty Xtra VIP Box offers premium quality lingerie.  Shop from a wide selection of bras, undies, and lingerie. Take the style quiz and wait for the box to arrive. Feel extra sexy and confident as you wear the product. These products fit for women of all sizes. You'll save up to 25% on every full-priced style when you become an Xtra VIP Member!
Price: Box costs $59.95 per month.
Deal: Sign up for an Xtra VIP Membership and grab the new member deal by taking the style quiz! Deal applies automatically, just visit and subscribe.
---
What you get: Sexy, sultry, luscious, and seductive lingeries are what Adore Me offers. They aim to empower women to embrace themselves and their uniqueness by bringing good quality lingerie at an affordable price! You can choose from 2  membership plans they offer – VIP or Elite. Both memberships give you tons of benefits. The VIP membership gives you $10 off any style anytime, 6th set for free, and access to exclusive sales. The Elite membership gives a great deal as they let you try 3 sets – based on your profile, in the comfort of your home. Keep what you love and return what you don't! See how sexy these lingeries are when you visit our Adore Me reviews on this page.
Price: 3-5 matching sets (top and bottoms) ranging from $39.95 to $59.95 per set are included in each package, plus a styling fee of $20 per package.
Deal: Get your first set for $25! Deal applies automatically, just visit and subscribe.
---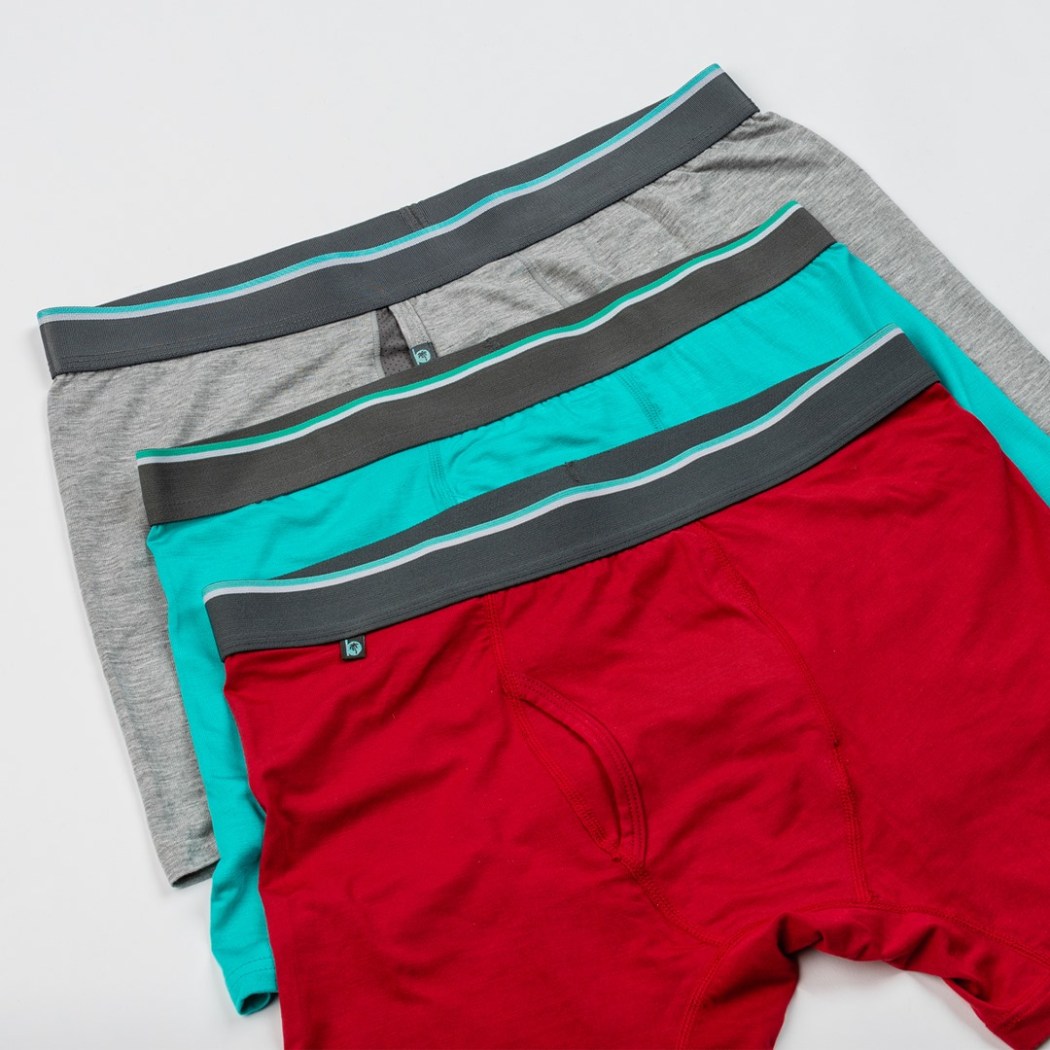 What you get: Basic MAN is a monthly subscription that ships a new set of high-quality basics. With every shipment, you'll receive a matching shirt, underwear, and socks for just under $20! These products are environment-friendly and basically desirable undergarments for everyday use. What makes this subscription unique is that every item has it's own expiration dates! They encourage everyone to repurpose old basics instead of tossing them out.
Check out what they've sent us from previous months by looking at our Basic MAN reviews.
Price: The subscription costs $24.99 each month. You will be charged a one-time fee for prepaid plans depending on the duration of your chosen option.
Deal: Get 50% off your first month! Use coupon code HELLO50.
---
What you get: Underwear Expert offers a curated assortment of men's underwear chosen by experts. Tell them your preferences like cuts, colors, and personality and they'll provide the most comfortable underwear that you'll surely love! They scour over 50 designer brands like Croota, Diesel, Marcuse, and many more to find what's right for you. You'll also get 50% off your first month! Look into our past Underwear Expert review to see what's comes in every box.
More about this box at our Underwear Expert reviews page
Price: The box price starts at $26 per pair, and get free shipping when you opt for the 2 and 3 pair subscriptions, no matter the frequency.
Deal: Get 50% off your first box! Deal applies automatically, just visit and subscribe.
---
What you get: Empress Mimi is a lingerie subscription box that aims to make every woman feel like an Empress. They offer sexy wire-free lingerie designs with great comfort. They send out the latest styles monthly, so you don't have to try dozens of underwear! Choose between The Queen Box (full-matching lingerie set) and The Empress Box (matching set with accessories such as kimonos, sexy bedroom gifts, and more). Things change every month, so expect that every delivery is a special surprise!
Price: Month to month Subscription is $99.95 per month, with savings for longer plans.
Deal: Get 30% off your first order. Use coupon code HELLO30.
---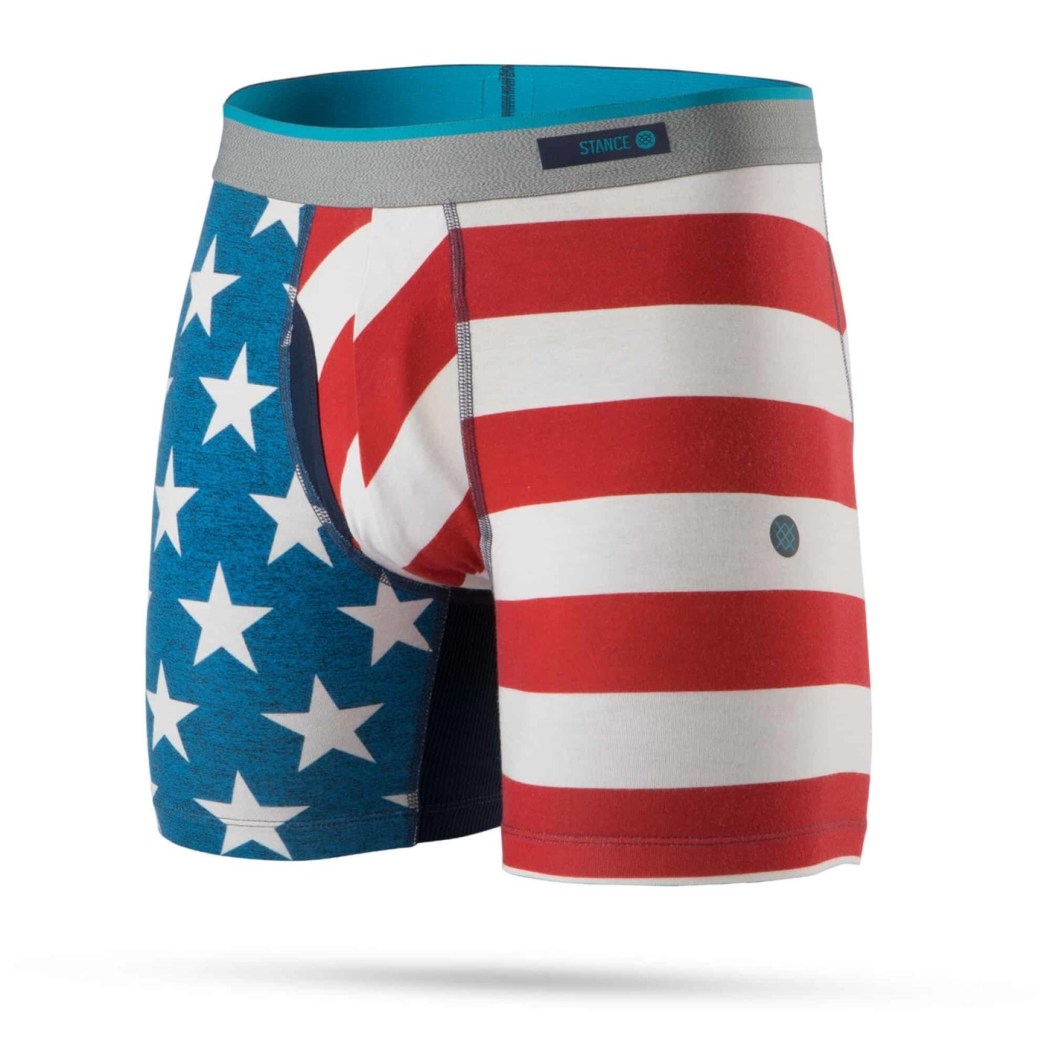 What you get: Stance Underwear blends design and technology to deliver the coolest piece for every man. Tell them about your style preferences once you sign up, and they'll make personalized picks just for you! Or you can take control and pick your own. Expect fresh pairs coming at your door every month.
Price: Shipped and billed monthly for $19.
---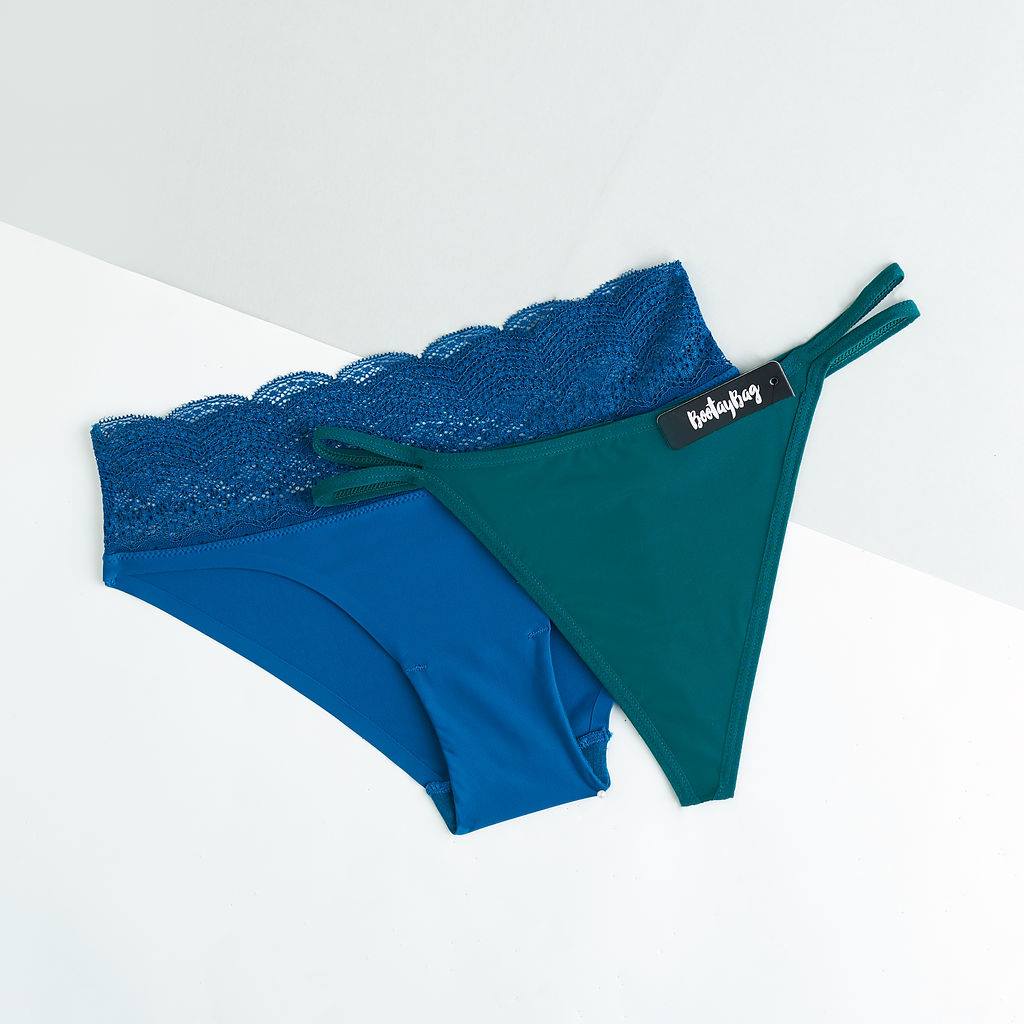 What you get: Get stylish and affordable underwear with BootayBag! To get started, you just have to tell them your size and style preferences. They'll do all the work for you, so you don't have to! The style ranges from Always Thong, Never Thong, Mix it Up (thong + cheeky styles), and all 4 pairs. There's also an option where you can add bralettes for a low price! Based on your chosen plan, you'll get one, two, or four fresh pairs of undies every month. If you want to see how gorgeous every piece is, look into our BootayBag reviews.
Price: Select your style from Mix it up, Always Thong or Never Thong, and the number of pairs you'd like to receive every month; 1 pair $10, 2 pair $15 or 4 pair $20.
Deals:
---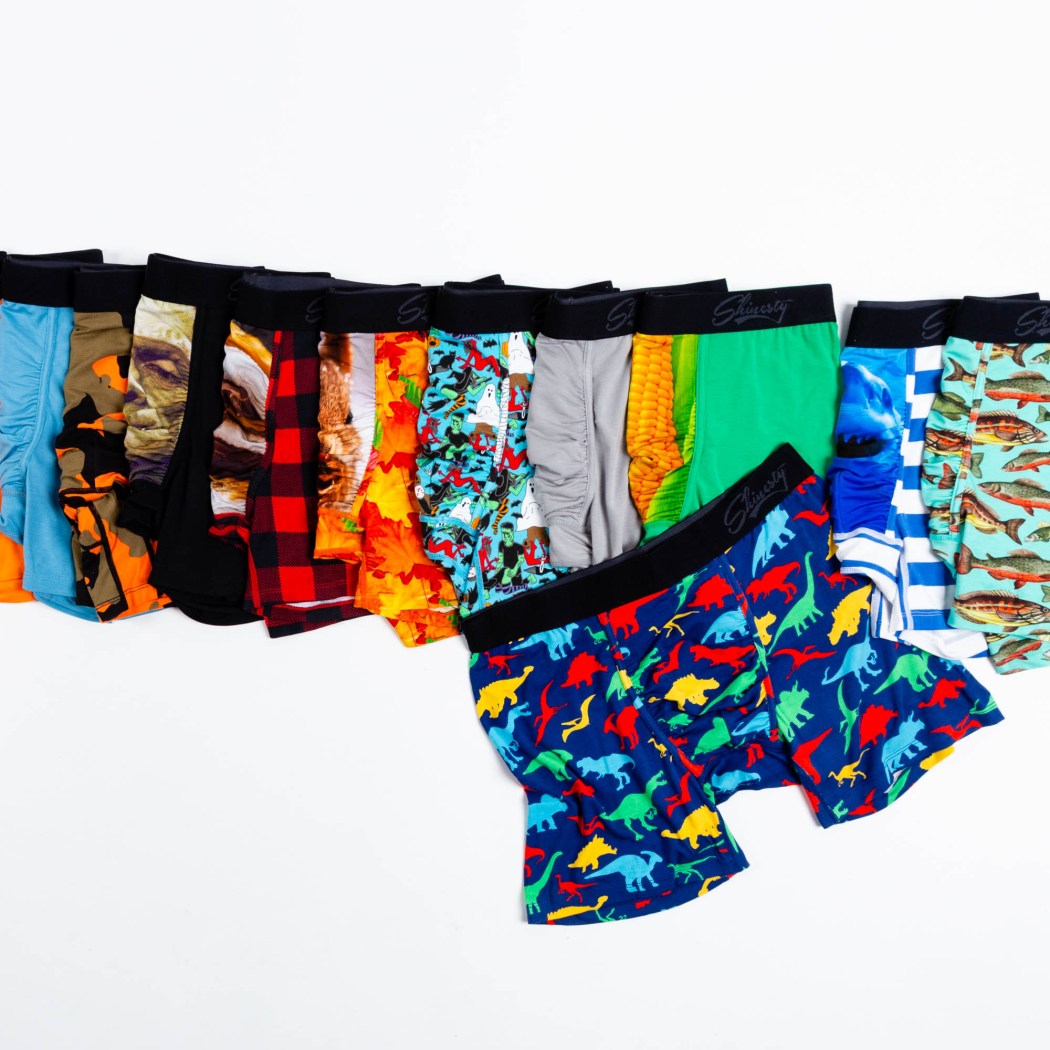 What you get: Shinesty is a boxer brief subscription that sends fresh pairs monthly, bi-monthly, or every quarter. Simply choose a style that matches your preference, pick the right size, and wait for that box to arrive at your door. These boxer briefs are made from micromodal, and spandex making it lightweight, comfy, and breathable! You can save up to 35% per pair on men's underwear and save up to 40% on women's underwear. You can also shop for a couple's underwear! Be a member and shop exclusive designs!
Price: A pair costs $15.99 each month. Get savings when you prepay for 3 months for $44.99 or annually for $159.99 .
---
What you get: Laces are what make these undies gorgeous. Beau Undies offers not-so-basic beautiful laced undies delivered straight at your home monthly! You'll receive two styles based on your preferences. Post a photo on Instagram showing their products or your Beau bag using the hashtag #subscriptiononamission, and they will donate a pair!
Price: Delivered to your door every month for $13.99.
Deal: Get 10% off your first box! Use coupon code WELCOME10.
---
What you get: Panty by Post ships luxury panties at your door each month. These panties last, easy to take care of, and also affordable! Simply choose a style to get started: Everyday Classics, Signature Line, Premium Luxe, Bra & Panty Matching Sets, Naughty but Nice. They also stand that every product is a 100% happiness guarantee. If you encounter problems, they'll solve it for you. Either they'll refund it or send you a new set of fresh panties! Don't forget to check out our past Panty by Post review on this page.
Price: Subscribe monthly for $18, or less with longer plans!
Deal: Get 30% off of your first box! Use coupon code HELLO30.
---
What you get: Sexy and chic underwear is what Frisky Britches offer. Each month, you'll receive not one but two fun and sexy panties! These panties are made to give pure comfort. They are also available in different colors, so you can choose what you like. Get these undies from premium brands for just half the price! Choose from 3 different style options and wait for these undies to come knocking at your door every month.
Price: Receive two adorable undies every month for $14.
---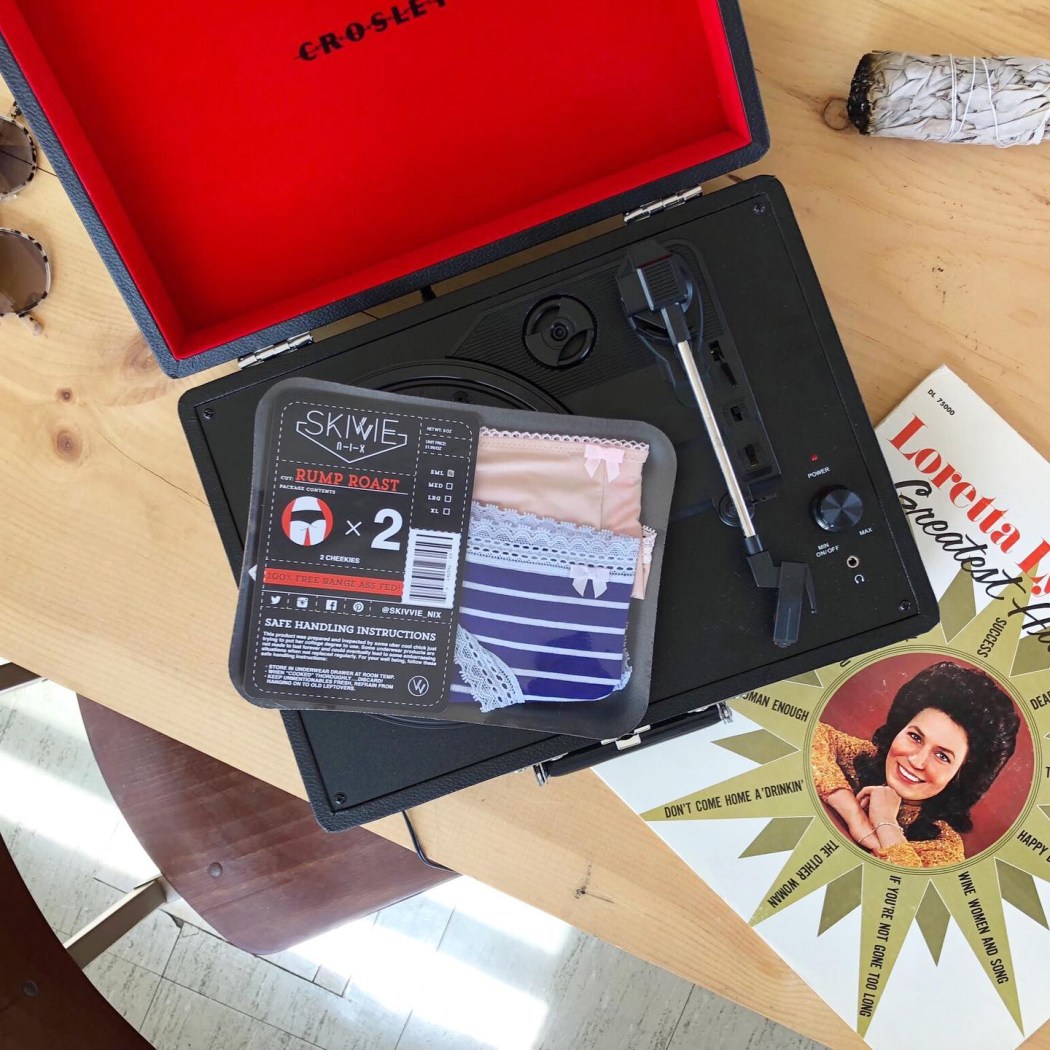 What you get: Receive 2 pairs of undies every month from Skivvie NIX. Simply choose what style suits you and they'll do all the work for you! Some of the brands they feature are Honeydew, Felina, Skarlertt Blue, and more! The package you choose will determine what styles and cuts you'll receive. It's either the T-Bone (2 thongs), Rump Roast (2 cheekies/hippies), or Tenderloin (1 thong & 1 cheekie/hipster). If you need more details about this subscription, simply visit our Skivvie NIX review page.
Price: 2 new pairs of undies delivered to your door each month for $20.
---
What you get: Luv My Skivvies is a monthly recurring panty subscription for women. They work to give you different types of underwear for different activities. Each month, you'll receive two different pairs of panties. One pair makes you feel sexier while the other pair is for when you want to be athletic. Of course, you have the option to choose the style that you want. It can be always thongs, never thongs, or just let them surprise you!
Price: Each month you will receive two different pairs of panties that costs $19.50.
---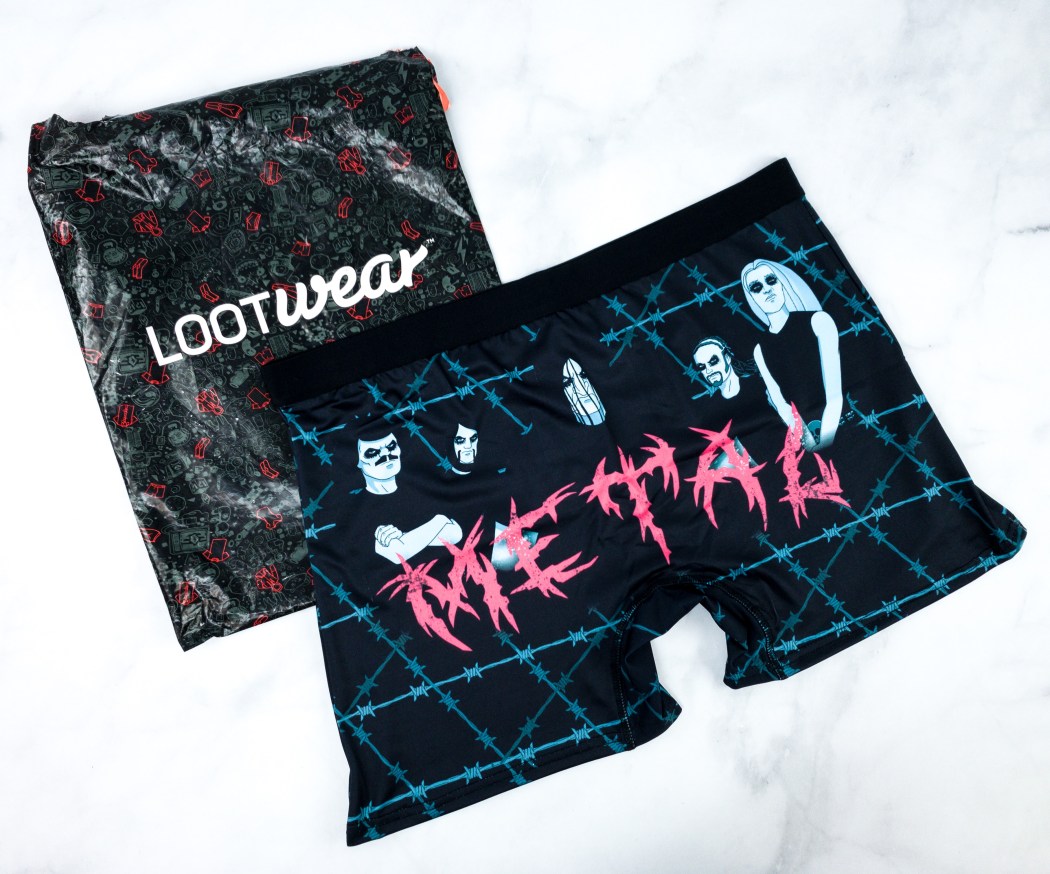 What you get: You'll never get bored with what you wear underneath your pants. Loot Undies is a monthly subscription of geeky underwear from Loot Crate's Loot Wear Apparel subscription. You'll receive 1 cool and comfortable pair of underwear in boxer brief style each month. These Loot undies are made from breathable materials which consist of 92% polyester and 8% spandex. With these undies, you'll always be reminded about your fandoms! See more fandoms they cater to when you visit our Loot Undies review page.
Price: Get exclusive designs inspired by your favorite movies, TV shows, video games, comics and more every month for $10.99, or less when you prepay 6 months for $59.94 (save $6) and 12 months for $113.88 (save $18).
Deal: Save 15% on your subscription! Use coupon code HELLOSUBSCRIPTION15.
---
What you get: Burgundy Fox wants every woman to feel confident about themselves. That's why they've worked with trusted brands like Cosabella, Hanky Panky, Blush, and more to give you premium lingeries. Pick the Underwear Box and you'll get 5 pairs of underwear every 3 months from different brands. Get 10% off your first box and get VIP access to secret sales, brand new products, and exciting giveaways when you subscribe! You can also refer a friend, take 10% off their first order while you gain $10 on your credit!
Price: Receive 5 underwear every 3 months when you sign up for $64 in the Underwear Box.
---
What you get: Dude Cover delivers a complete set of clothes delivered at your doorstep. In just one box, you'll receive a premium t-shirt, shorts, and underwear! These undies have a smooth look and a soft waistband which gives a lot of comfort in whatever you do. They are made out of cotton, odor-resistant, and antimicrobial. It's time to toss the old ones for new and fresh essentials at an affordable price!
Price: Each month, you will receive a high-quality T-Shirt, Socks, Underwear, Handkerchief, Face towel and it costs $29.99.
---
And that's our list of best subscription boxes for underwear! Did you find the perfect subscription box for you?
Discover more exciting subscriptions! Check out this list for more best subscription boxes!
Say Hello to More Clothing Subscriptions!
Find more clothing subscription options in these lists: