Just because they are not visible on the outside doesn't mean they're not important. Underwear, being the first garment you put on before anything else, needs to be comfortable and durable. No more afterthoughts! Now you can buy new pairs of underwear without leaving the house through underwear subscription boxes!
These subscription boxes provide a superb way to keep your top drawer replenished with fresh basics! From lingerie and lacy panties to ones with whimsical prints or even comfy boxer shorts to plain-colored ones, you can always find great subscription boxes that provide high-quality and trendy pieces to have. Some subscriptions also send underwear based on your unique style and preferences. You can choose what cuts you prefer and even set the frequency to when you want to receive new ones. 
So toss those old undies and slip into some new ones! You can now restock your basics drawer without any effort! Uncover what works best for you with the best underwear subscription boxes! Peek through the list below and decide for yourself which are the best fit for your lifestyle.
The Best Underwear Subscription Boxes for Men and Women!
Image from: Underclub
Be surprised and delighted by our monthly subscriptions. You will have a dedicated stylist that will hand-pick your deliveries based on your feedback and preference. You will love your delivery or we will make it right with our BEST BUTT GUARANTEE!
Price: Choose your monthly plan: The Signature Plan costs $15 for one pair and $28 for two pairs, The Luxe Plan costs $21 for one pair and $35 for two pairs. The Bralette Set costs $45 per month.
Deals:
---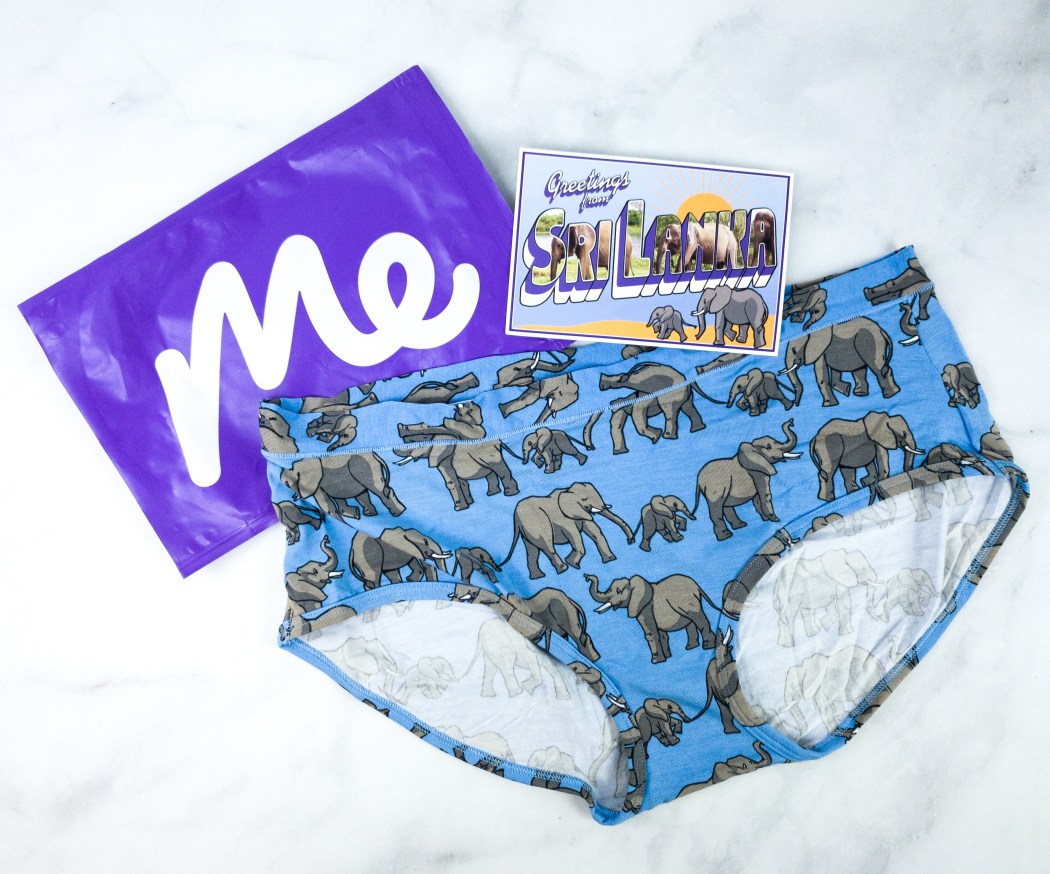 Image from: our review
What You Get: MeUndies is all about making the best basics so you can feel good about yourself. This subscription offers a wide variety of super soft and super stretchy underwear for both men and women. They use breathable and sustainable materials, making it super comfy when it touches your skin inside out! Each month, you'll get a ridiculously soft and undeniably gorgeous new pair of fresh undies made for self-expression in adventurous prints, bold colors, or classic neutrals. As a member, you can control your shipments, enjoy discounted pricing, and unlock early access to their most popular prints and products before they sell out!
See all MeUndies Reviews for more details.
Price: Women's undies are $14 per month and the men's undies are $16 per month.
Deal: Save 15% on your first order! Use coupon code MEFAM15.
---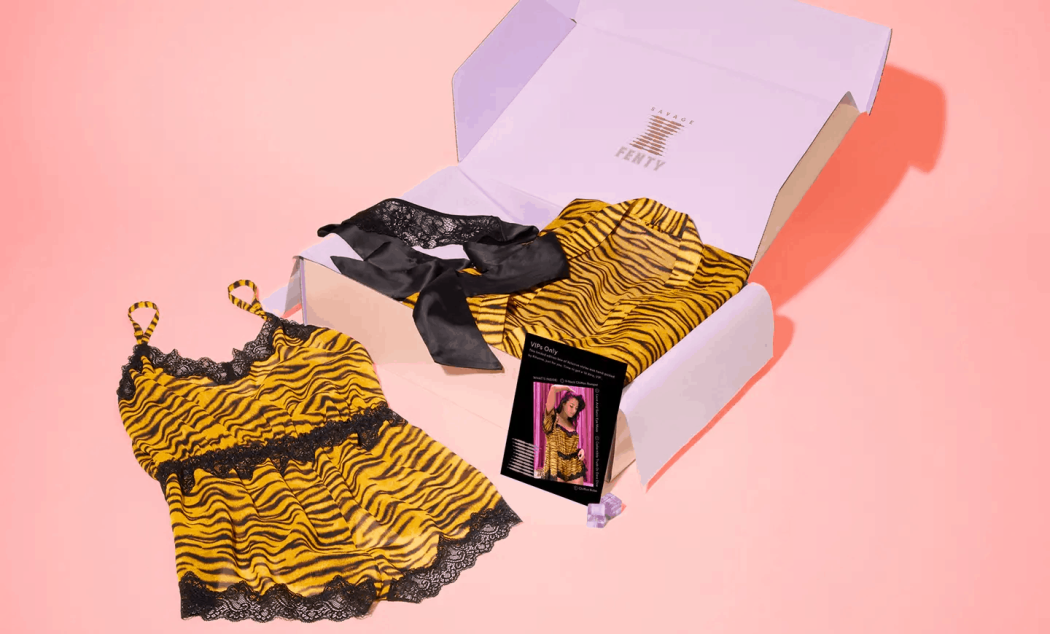 Image from: Savege X Fenty Xtra VIP Box
What You Get: Coming from a brand owned by Rihanna – music and fashion icon, the Savage & Fenty Xtra VIP Box offers a wide selection of premium quality lingerie. Take a quiz to discover your style and feel extra sexy as you are matched with the best lingerie that's up to your liking! Embrace yourself and proudly rock that confidence when you wear every product from this sexy subscription. And the best thing? All lingerie fit women of all sizes! You'll even save up to 25% on every full-priced style when you become an Xtra VIP Member.
Price: This subscription costs $49.95 per month.
Deal: Sign up for an Xtra VIP Membership and grab the new member deal by taking the style quiz! Deal applies automatically, just visit and subscribe.
---
Image from: Adore Me
What You Get: Sexy, sultry, luscious, and seductive lingeries are what Adore Me offers. They aim to empower women to embrace themselves and their uniqueness by bringing good quality lingerie at an affordable price! You can choose from 2  membership plans they offer – VIP or Elite. Both memberships offer tons of benefits. The VIP membership gives you $10 off any style anytime, 6th set for free, and access to exclusive sales. The Elite membership gives a great deal as they let you try 3 sets – based on your profile, in the comfort of your home. You can keep what you love and return what you don't!
Learn more when you visit Adore Me Reviews.
Price: 3-5 matching sets (top and bottoms) ranging from $39.95 to $59.95 per set are included in each package, plus a styling fee of $20 per package.
Deal: Get your first set for $25! Deal applies automatically, just visit and subscribe.
---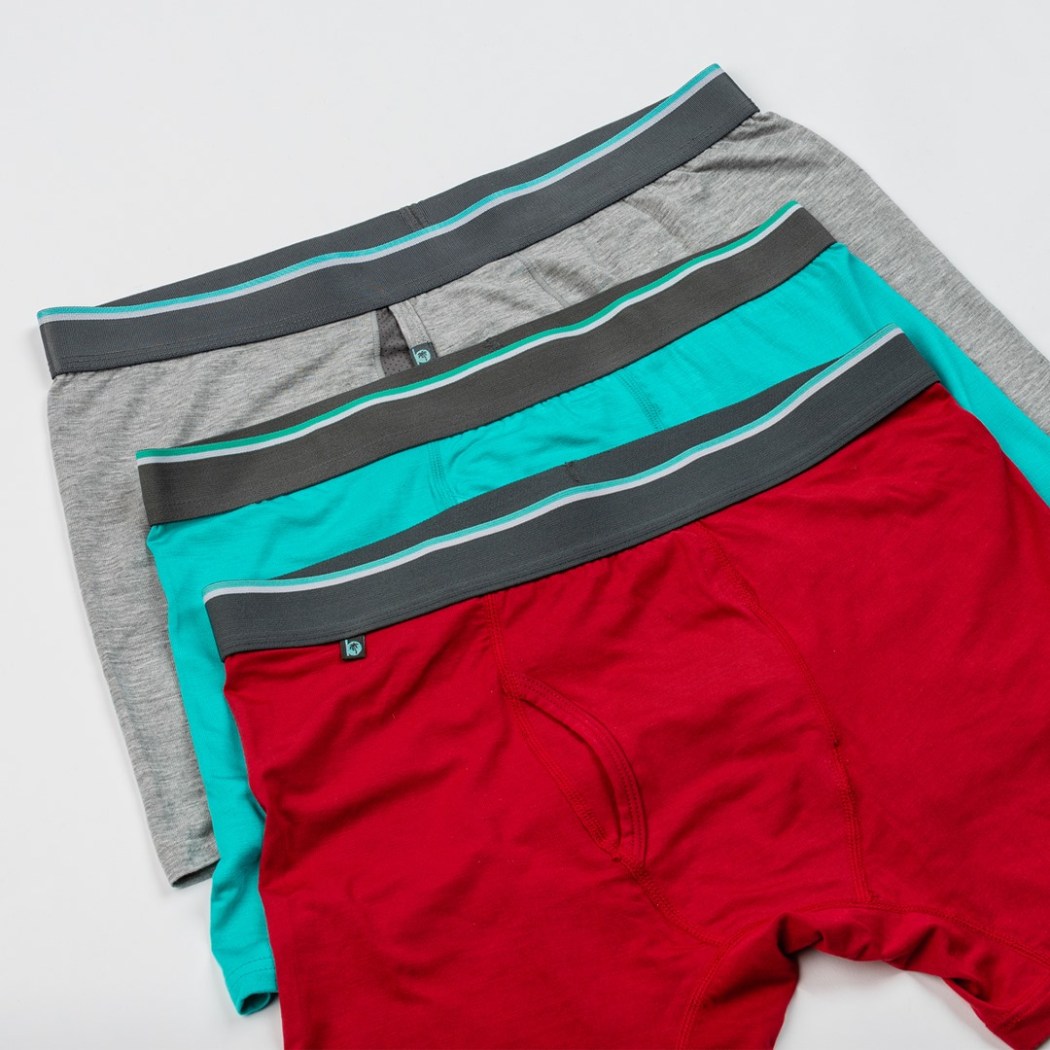 Image from: Basic MAN
What You Get: For everyday wearables for men, Basic MAN is the way to go! Each package includes a new set of premium quality t-shirts, socks, and boxers – definitely not your average department store basics. These products are environment-friendly and basically desirable undergarments for everyday use. What makes it really convenient is that there's no commitment, which means you can cancel anytime. All you need to do is to provide them your size, and they'll do the rest! Styles and designs also vary from month to month, adding excitement to your monthly delivery. Plus, items have an expiration date or what they call "destroy by" dates, encouraging everyone to donate, recycle or repurpose old basics when they expire.
Check out what they've sent us from previous months by looking at Basic MAN Reviews.
Price: The subscription costs $24.99 each month. You will be charged a one-time fee for prepaid plans depending on the duration of your chosen option.
Deal: Get 50% off your first month! Use coupon code HELLO50.
---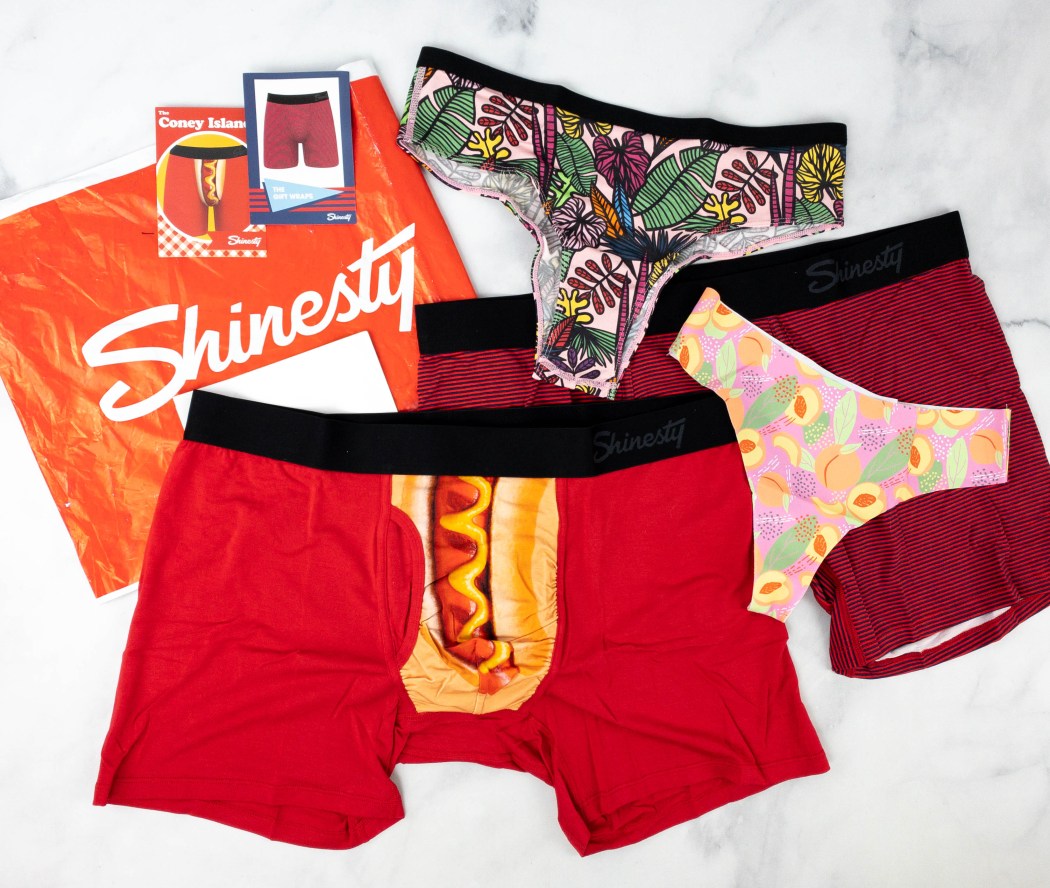 Image from: our review
What You Get: Shinesty is a boxer brief subscription offering ball hammock pouch boxers for men to wear. They'll send you the most supportive underwear each month with designs that are exclusive only to the subscription. Choose which style matches your preference (standard or fly), as well as the patterns that you like to receive – classic or wild or surprise! These boxer briefs are made from micro modal and spandex, making them lightweight, comfy, and breathable. There's also an option for women's underwear, where you can get a pair of seamless thong or cozy cheeks. Couples can also double the fun when they opt for the couple's underwear subscription. Members can also save up to 35% per pair on mens' underwear and 40% on women's underwear, plus free shipping all the time!
Price: One pair costs $15.99 each month. Get savings when you prepay for 3 months for $44.99 or annually for $159.99.
Deal: Get $10 off on $30+ orders! Use coupon code HELLOSUB10.
---
Image from: our review
What You Get: Underwear Expert offers an assortment of men's underwear with a combination of expert curation and tech for your comfort. They take the bumpy road out of your way so you can fit yourself in underwear that's right up to your liking. Tell them your preferences, including styles and cuts, colors, and size, and they'll provide the best fitting and most comfortable underwear you'll be delighted to wear! You can choose to customize your box or let them pick everything for you and be surprised with their selection. Receive 1, 2, or 3 pairs every month, every other month, or every quarter – it all depends on you! First-time subscribers can also get extra pairs in their first month when they opt for 2 or more pairs.
There's more to know about this box at Underwear Expert Reviews.
Price: The box price starts at $26 per pair, and get free shipping when you opt for the 2 and 3 pair subscriptions, no matter the frequency.
Deal: Get 50% off your first box! Deal applies automatically, just visit and subscribe.
---
Image from: Empress Mimi
What You Get: Empress Mimi is a lingerie subscription box that aims to make every woman feel like an Empress by offering sexy wire-free lingerie designs with great comfort. They send out the latest styles every month, so you don't have to try dozens of undergarments. Choose between The Queen Box, which comes with a fabulous full-matching lingerie set, or The Empress Box, which is basically the queen box but with fun extras like accessories, loungewear, stockings, kimono, and more. This subscription also offers a fit guarantee, which means if what they sent you doesn't fit, they'll send you a new one in the right size, free of charge! Items do vary each month, so every delivery is a special surprise.
Price: Month to month Subscription is $99.95 per month, with savings for longer plans.
Deal: Get 30% off your first order. Use coupon code HELLO30.
---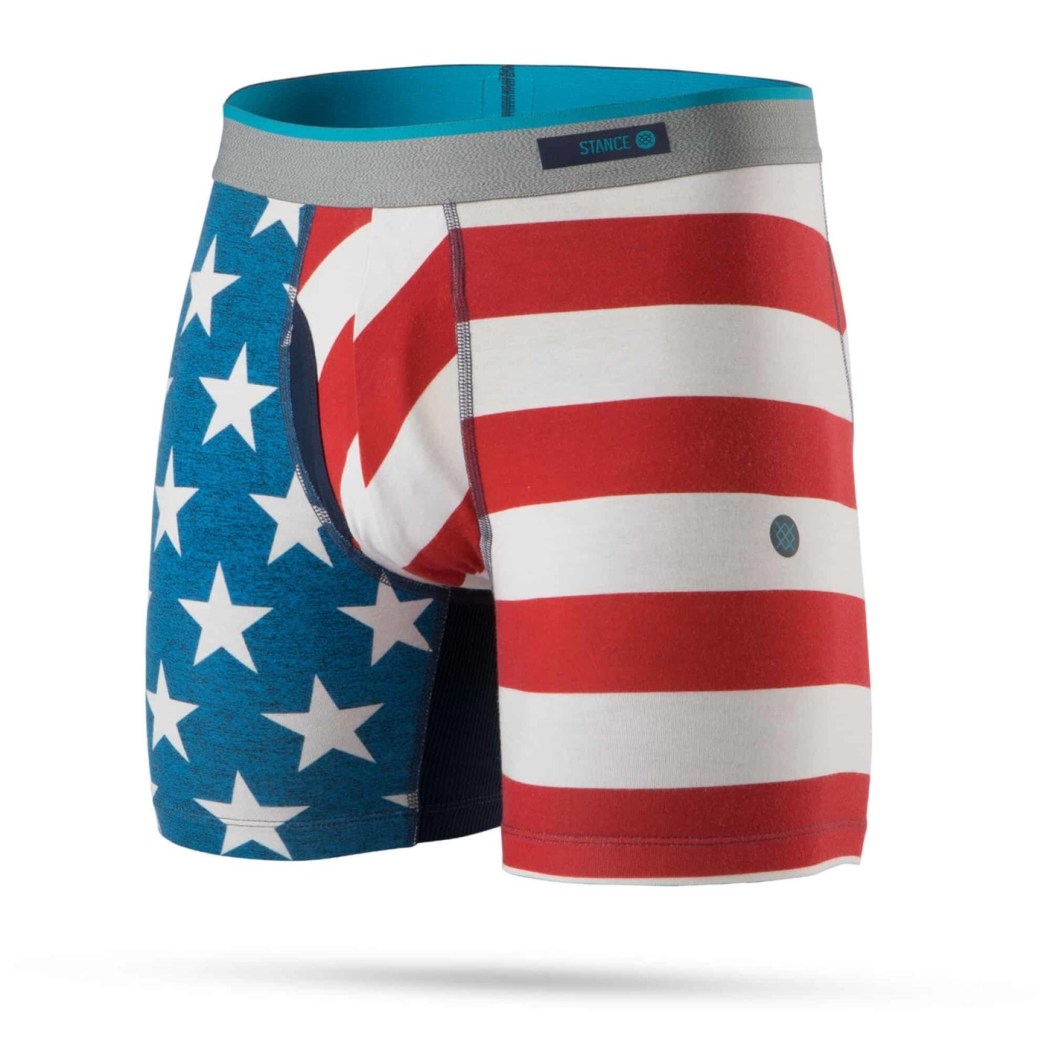 Image from: Stance Underwear
What You Get: Stance Underwear blends design and technology to deliver the coolest underwear for every man. This subscription celebrates human originality by offering an underwear line designed with fabric, fit, and function in mind. Tell them about your personal style so they can make tailored choices just for you. You can preview the items before they ship or take control and pick your own. You'll get one, two, or three fresh pairs in your chosen delivery frequency – monthly or quarterly. Plus, shipping is always free!
Price: This subscription is shipped and billed monthly for $19.
---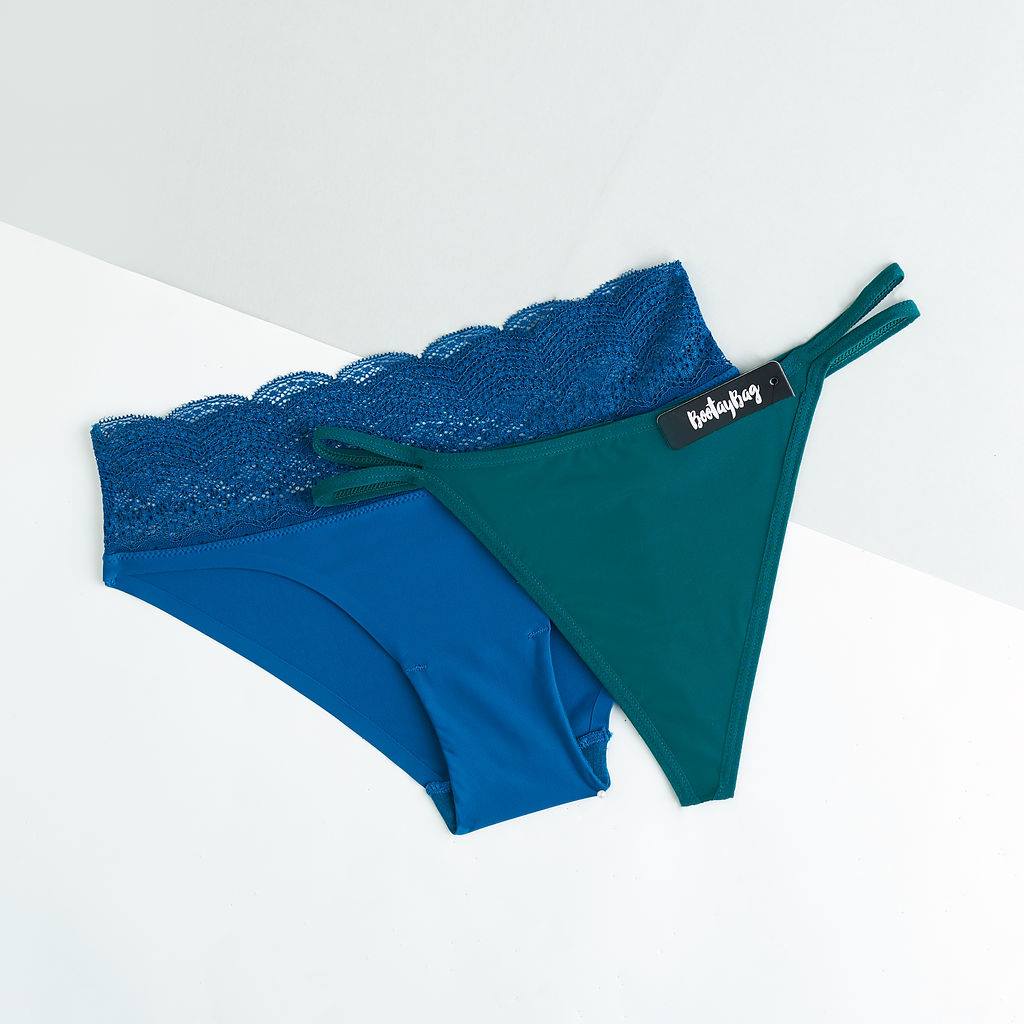 Image from: BootayBag
What You Get: BootayBag is changing the way you shop for stylish and affordable underwear. They'll send new pairs of undergarments directly to your front door. To get started, you only have to tell them your size and style preferences, and they'll do all the hard work for you! The style ranges from Always Thong, Never Thong, Mix It Up (thong + cheeky styles), and All 4 Pairs. Each month, you'll get one, two, or four fresh pairs of undies in your chosen style. There's also an option where you can add bralettes to pair with your undies for a low price! Members can also get exclusive access to super-limited styles, member-pricing, and the chance to earn points for every dollar spent in exchange for worthy rewards.
If you want to see how gorgeous every piece is, look into our BootayBag Reviews.
Price: Select your style from Mix it up, Always Thong or Never Thong, and the number of pairs you'd like to receive every month. 1 pair is $10 a month, 2 pairs is $18 a month or 4 pairs is $28 a month.
Deals:
Get 10% off your first bootay bag! Use coupon code BB10 .
Get 30% off your first month's subscription for 2 pairs of underwear! Use coupon code HELLOSUBSCRIPTION .
---
Image from: Beau Undies
What You Get: Laces are what make Beau Undies gorgeous. This underwear subscription offers not-so-basic yet pretty and comfortable laced undies delivered straight to your home monthly! You'll receive two or four undies based on your chosen style – Cheekies, Thongs, Mixed, or get 2 of each with the All Four Pairs option. What's also great about this subscription is that for every photo posted on Instagram showing their products or Beau bag with the hashtag #subscriptiononamission, they will donate pairs to women in local shelters!
Price: Delivered to your door every month for $13.99.
Deal: Get 10% off your first box! Use coupon code WELCOME10.
---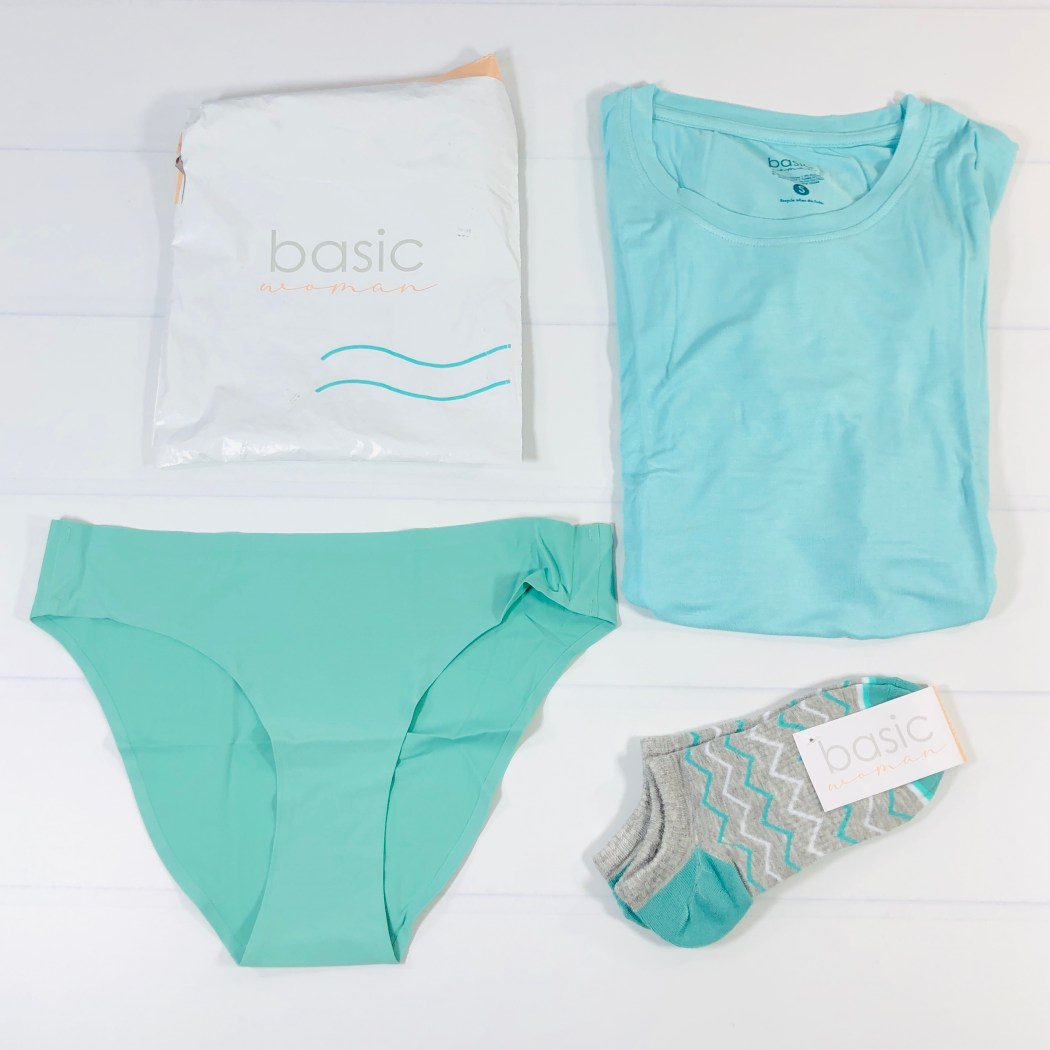 Image from: our review
What You Get: For monthly replenishment of women's basic, there is Basic WOMAN for it! This subscription sends quality, comfy, and matching basics you're drawer or closet is missing – cami's and crop tops, bikini cut undies, socks. These are made from sustainable bamboo fabric, plus hygienic cotton, which makes them comfortably stretchy and antimicrobial too! Provide them your size, and leave it up to them. Everything is yours to keep, which means more fresh, fun, and fashionable basics. Also, these basics have the "destroy dates", which will tell you if it's time to give them up, and they even encourage subscribers to repurpose or recycle them when they expire!
Check out Basic WOMAN Reviews for more info.
Price: Subscription costs $24.99 each month or less when you choose the prepaid plan option.
Deal: Get 50% off your first month! Use coupon code HELLO50.
---
Image from: Panty by Post
What You Get: If you want to get fresh luxury panties from top brands and designers at your door, Panty by Post is a way to go! Each month, you'll receive undies that last, easy to take care of aside from being affordable! You can choose from 5 styles to get started: Everyday Classics, Signature line, Premium Luxe, Bra & Panty Matching Sets, Naughty But Nice, and get pretty briefs or thongs in the mail regularly! Also, all products are covered by the "100% happiness guarantee". If you encounter problems, they'll either refund it or send you a new set of fresh panties! They also support local charities for every purchase made.
Don't forget to check out Panty by Post Reviews to learn more.
Price: Subscription starts at $13.68 per month plus shipping.
Deal: Get 30% off of your first box! Use coupon code HELLO30.
---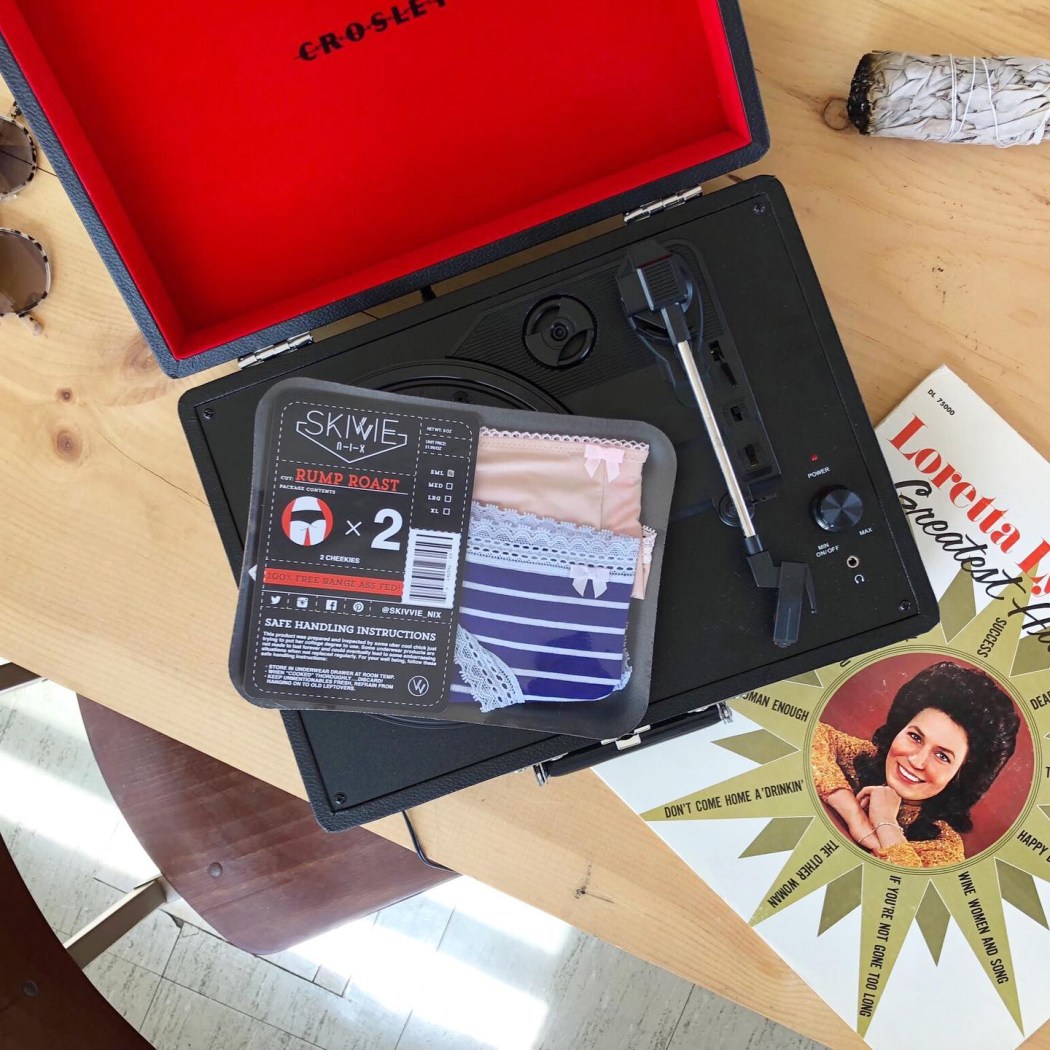 Image from: Skivvie Nix
What You Get: Skivvie NIX delivers comfort and convenience through their underwear subscription. You'll receive 2 pairs of comfy undies every month from brands you love like Honeydew, Felina, Skarlett Blue, and more. Choose a cut on how you want to cover your bits: T-Bone (2 thongs), Rump Roast (2 cheekies), or Tenderloin (1 thong & 1 cheekie), fit your size and decide on a color palette. Leave everything up to them, and they'll do all the work for you. What's left for you to do is sit back, relax and upgrade your drawer with new and fun skivvies to wear!
If you need more details about the subscription, visit the Skivvie NIX Reviews.
Price: 2 new pairs of undies delivered to your door each month for $20.
---
Image from: Luv My Skivvies
What You Get: Luv My Skivvies is a monthly recurring panty subscription for women offering the best fitting undies for different activities you want to work on. Each month, you'll get two pairs of underwear, one of which will always make you feel sexier and the other for when you want to move around and be athletic! Of course, you have the option to choose what style fits your lifestyle the most. It can always be thongs, never thongs, or just let them choose for you and be surprised!
Price: Each month you will receive two different pairs of panties for $17.08.
---
Image from: Burgundy Fox
What You Get: Burgundy Fox wants every woman to feel confident about themselves, and that's why they've worked with trusted brands like Cosabella, Hanky Panky, Blush, and more to give you premium lingeries at your convenience. Create a style profile and flaunt 5 pairs of underwear every 3 months from different brands when you go for the Underwear Subscription Plan. Subscribers can get VIP access to secret sales, brand new products, and exciting giveaways. Also, for every box ordered, they'll donate one Fearless Fox Box to non-profit organizations that benefit women and girls.
Price: Receive 5 pairs of underwear every 3 months when you sign up for $54 in the Underwear Box.
---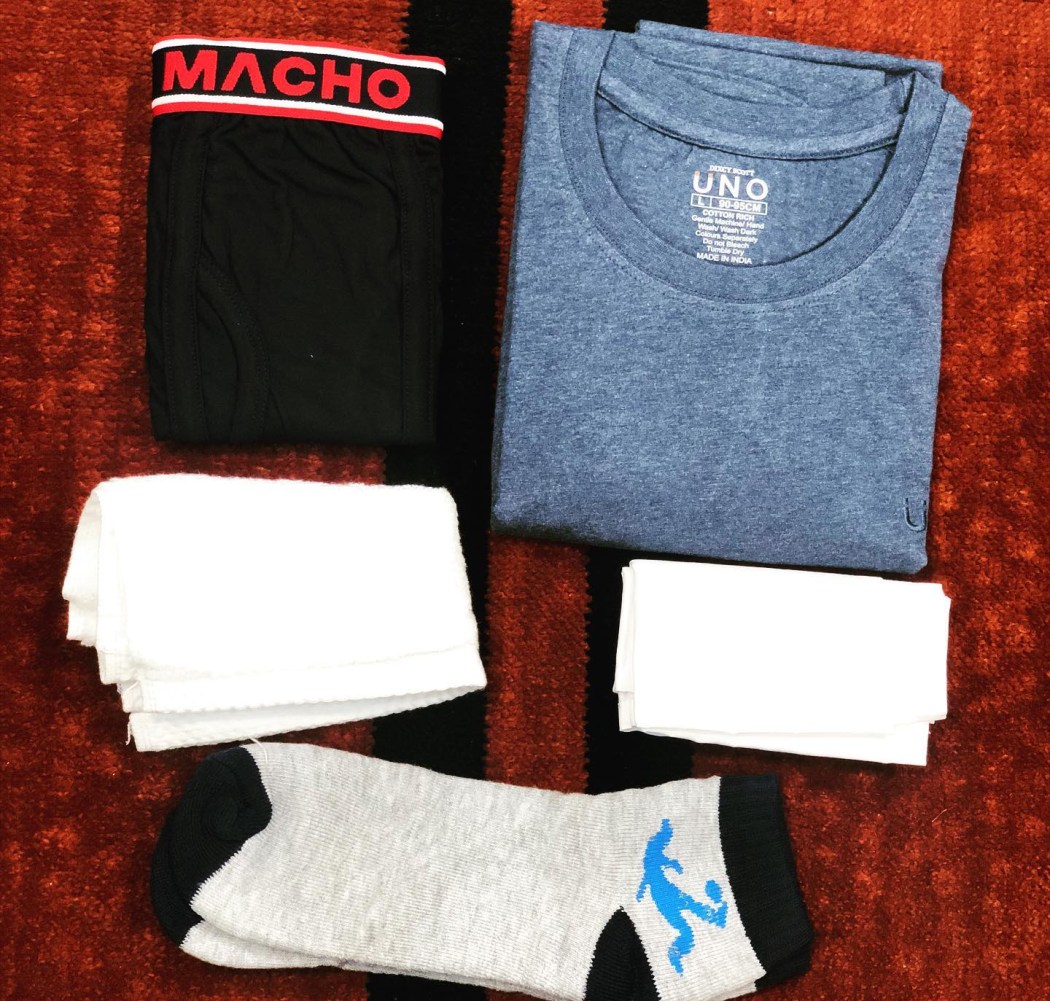 Image from: Dude Cover
What You Get: Dude Cover is a monthly subscription offering an essential box for men with a complete set of basics delivered right at your doorstep. Each month, you'll receive a premium t-shirt, socks, underwear, handkerchief, and face towel in just one box! The underwears have a smooth look and a soft waistband giving a lot of comfort in whatever you do, plus they are made out of cotton, odor-resistant, and antimicrobial. The colors of shirts and underwear vary, so it's always a fun surprise! It's time to toss the old ones for new and fresh essentials you can get at an affordable price!
Price: Each month, you will receive a high-quality T-Shirt, Socks, Underwear, Handkerchief, and Face towel for $35.99.
---
And that's our list of best subscription boxes for underwear! Did you find the perfect subscription box for you?
Discover more exciting subscriptions! Check out this list for more best subscription boxes!
Say Hello to More Clothing Subscriptions!