Hemp-infused products are a thing these days. Exploring the world of CBD has been made easier, and that's thanks to subscription boxes! If you want to know what these products can do, getting a CBD subscription box is one of the best and easiest ways to do so. These CBD subscription boxes carry products made with cannabidiol in the form of tasty snacks, bath products, topicals, capsules, and more. These products contain no psychoactive properties, only promised healing benefits!
To help you get started, we've gathered some of the best CBD subscriptions on this list.
The Best CBD Subscription Boxes – Oil, Gummies, Edibles, and More!
Image from: Hemp Crate Co.
What You Get: Hemp Crate Co gives you the option to choose which hemp and CBD products you needed the most by curating 3 themed boxes of premium CBD products monthly. First is Health & Wellness, in which the products are focused on helping with relaxing and restoring your mind and body. The second box is Hempa the Explorer that provides a little bit of everything for those individuals who wants to try CBD, including bath products, yummy edibles, and a variety of topical. Lastly, The Furry Friends Crate that's curated for you and your pet. All boxes come in starter (4-6 items) and pro sizes (6-8 items). A part of what makes this hemp crate great is that they are focused on curating products from organic hemp farms. They've also supported causes in the past, be it financial donations, time, or products, like the Susan G. Komen, The Bail Project, and Love More.
Price: Starter Boxes cost $44.99 per month, while the Pro Box costs $69.99 a month.
Deals:
Get 15% off your first order! Use coupon code NEWFRIEND .
Save 20% on your first box! Use coupon code SAVE20 .
Get 10% off any subscription box or store order! Use coupon code FIRSTTIMER.
---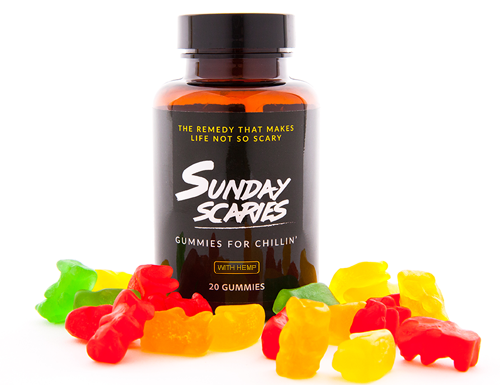 Image from: Sunday Scaries
What You Get: Sunday Scaries is a monthly box subscription that delivers a variety of CBD products. These are made from the highest-quality broad-spectrum CBD, directly sourced from the family-owned hemp farms in Colorado. These CBD gummies are blended with Vitamin B12 and Vitamin D3, making them the perfect chewy treat to keep you relaxed, focused, and on-track! Each bottle contains 20 hemp-infused gummies with 10 MG of hemp per gummy. These edible gummies also come in orange, cherry, pineapple, lemon, and apple flavors.
Price: Subscription starts at $19-$55 for individual products and $49-92 for hemp bundles per month.
Deal: Get 20% off your first order! Use coupon code CBD20.
---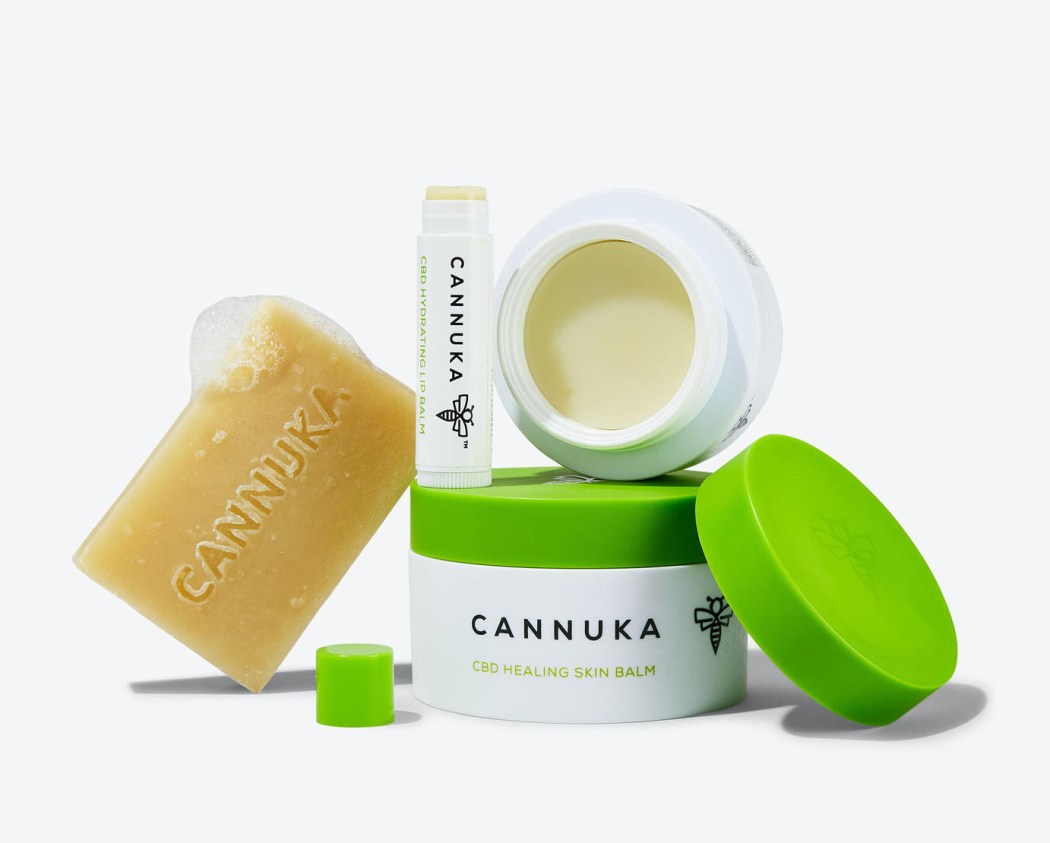 Image from: Bespoke Post
What You Get: Bespoke Post is a unique subscription that delivers monthly themed boxes to its subscribers. They carry a wide array of items for different needs ranging from kitchen, bar, outdoor, to even CBD products! You can become a subscriber or make a one-time purchase and choose between:
They also have the CBD Sampler Set, which includes three vials of hemp-infused drops, or the CBD Starter Set, which contains CBD drops and a balm.
See all the CBD boxes from Bespoke Post (and you can check out all the CBD products they have in their shop, too!)
Price: $45 for members, $55 for non-members
Deals:
Save 25% on your first month! Use coupon code MYFIRST.
Save 20% on your first month! Use coupon code HELLO20.
---
Image from: Not Pot
What You Get: From the name of the subscription itself, it's Not Pot! This subscription paved the way to wellness by bringing CDB products that are safe and effective directly to your door. They offer CDB Original Gummies in fresh strawberry flavor to help you manage everyday stress and anxiety. There's also the CBD Sleep Gummies in blueberry flavor that help with sleep problems. Aside from these gummies, they also have CBD Muscle Bath Soak for muscle tensions, CBD Sleep Bath Soak – the cure for restless and sleepless nights, CDB Glow Oil, and their new offering, which is Pet CDB Oil. These products are made from sustainably sourced, hemp-derived CBD grown in the US, lab-tested, gently extracted, and contains no psychoactive properties, which means it won't make you high!
Price: CBD Gummies subscription costs $35.79 per month, Bath Soak subscription is $28.79 per month, CBD Glow Oil subscription is $45.79 per month, and Pet CBD Oil subscription is $40.79 per month.
Deal: Get 10% off your first order! Use coupon code WARRIOR .
---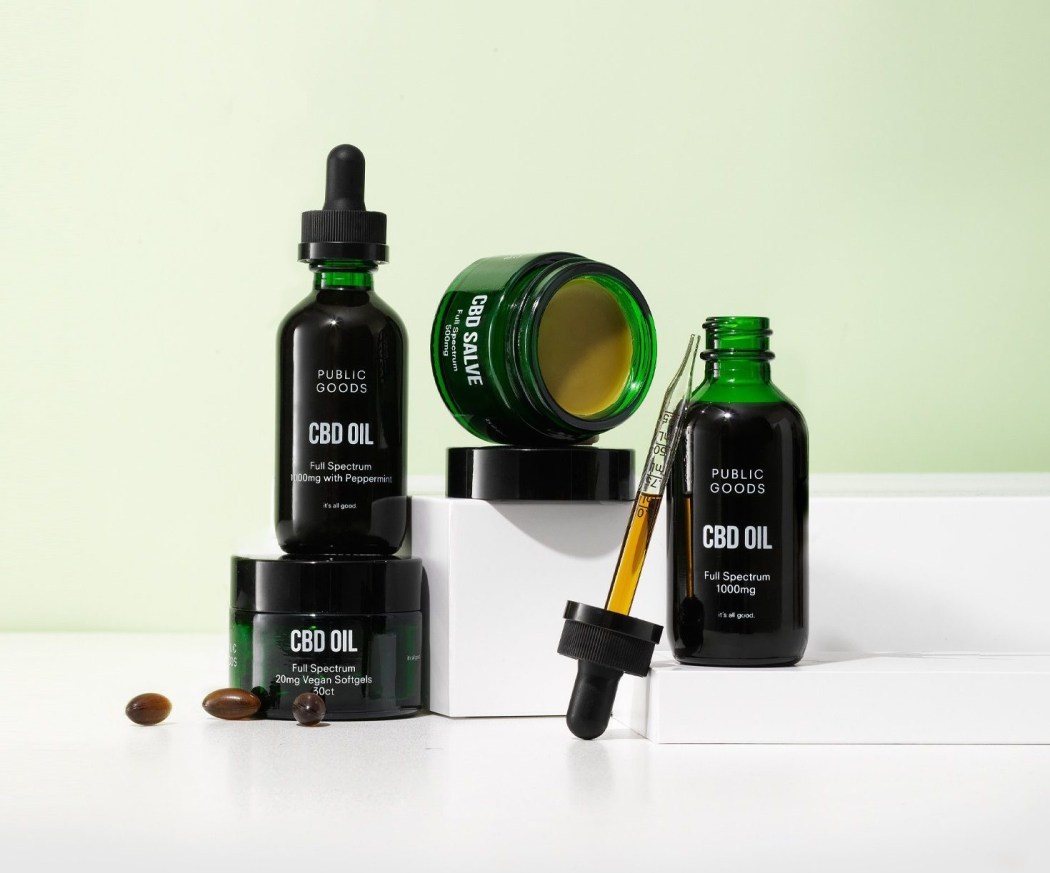 Image from: Public Goods
What You Get: When it comes to trusted products, Public Goods is a way to go! They are committed to making healthier choices accessible to all, and that's why they have a wide selection of products catering to different needs, and that includes CBD products! They offer salve, oil, and soft gels that are vegan-friendly, gluten-free, and do not contain pesticides and GMOs. These hemp-infused products are sourced from sustainable hemp growers and gently extracted to maintain the whole plant's promised healing benefits. Not only do they help you become the better you, but they also help the environment as well. Products are bottled in eco-friendly materials as an alternative to single-use plastics. On top of it, they plant a tree for every order made.
Price: CBD products start at $60 up to $90.
Deal: Get 25% off your first order! Use coupon code hellopga.
---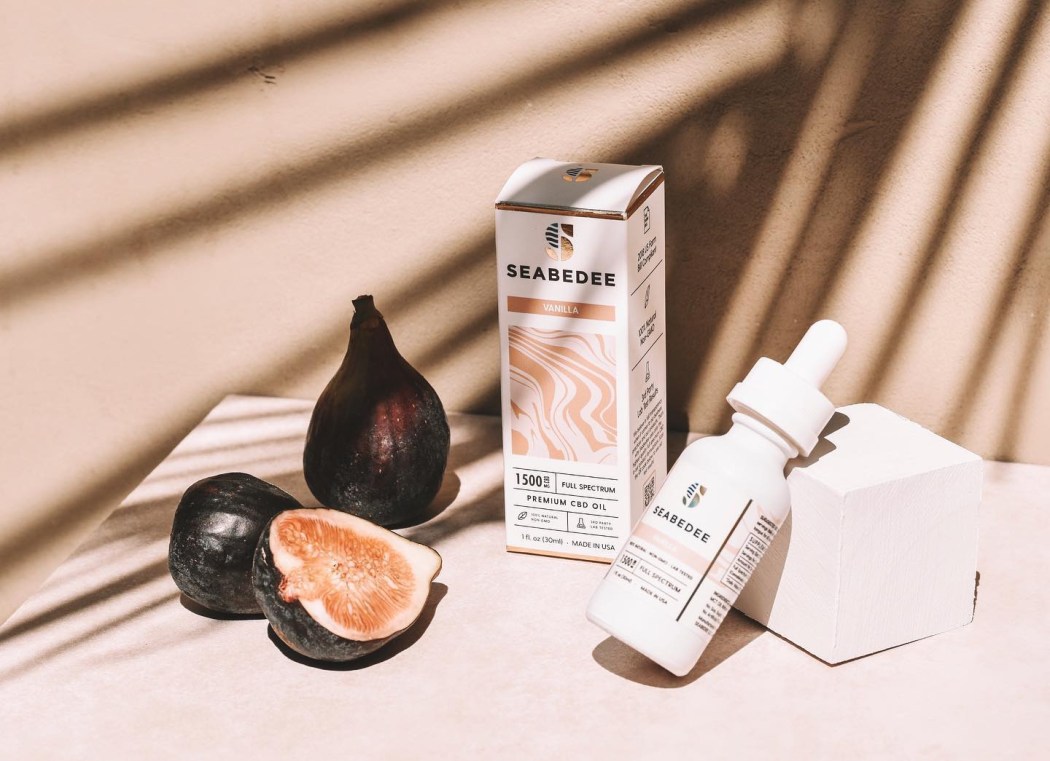 Image from: Seabedee
What You Get: With Seabedee, you'll feel better every day! This premium CBD subscription offers CBD-infused gummies, tinctures, capsules, oils, and other topical products. They also have bundles with multiple products in one box – CBD Calming Bundle, Extra Strength Bundle, Multi Relief Bundle, Recover Bundle, CBD Skincare Set. All products are made from organic, non-GMO hemp and are lab tested for safety. What makes this subscription great is they offer lifetime discounts to veterans and active-duty soldiers. The company also donates 1% of proceeds to the American Cancer Society to help further research about cancer and find a cure.
Price: Subscription box costs $69.66 per month.
---
Image from: our review
What You Get: AllayBox's mission is to improve people's health and wellness while doing impactful social good. They curate boxes that are filled with premium CBD wellness products delivered every other month to subscribers. They even collaborate with local artists to design their wellness boxes incorporating their social mission. Each box has 4-6 products like oils, topical, gummies, and other treats sourced from their most trusted vendors. They also donate 10% of annual proceeds to the Last Prisoner Project and help free every last person incarcerated for a non-violent cannabis crime and rebuild their lives.
See our AllayBox Reviews to see past box contents.
Price: The subscription is $70 every other month.
---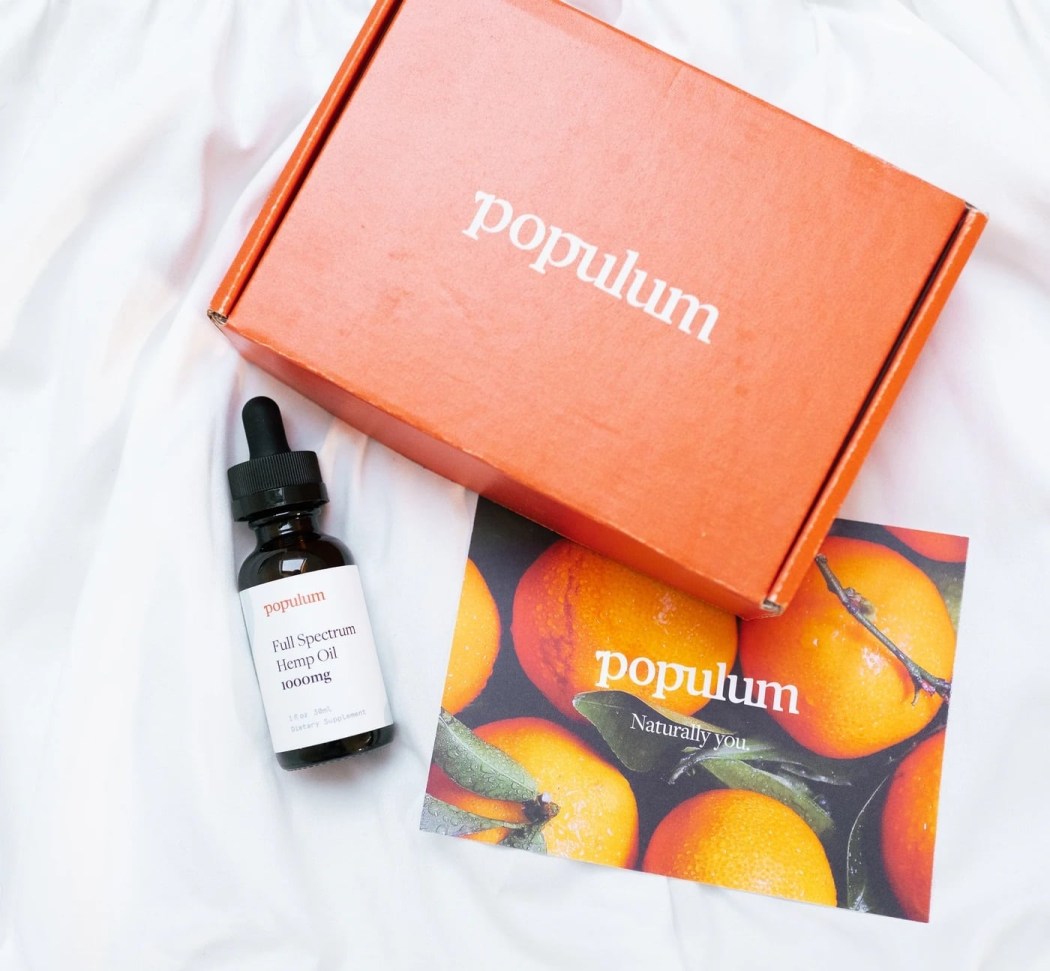 Image from: Populum
What You Get: Populum is a monthly box subscription that provides its customers with high-quality, hemp-based products that concentrate on buying the essence of hemp-plants and enjoy all the benefits it can offer. They also let you create your own bundle by simply choosing as many products as you'd like, from oils and rubs to capsules and chews. The good thing about it is the more products you include in your cart, the more savings you'll get!
Price: Subscription starts at $32 per month.
Deal: Get 15% off on subscriptions! Use coupon code subscribe15.
---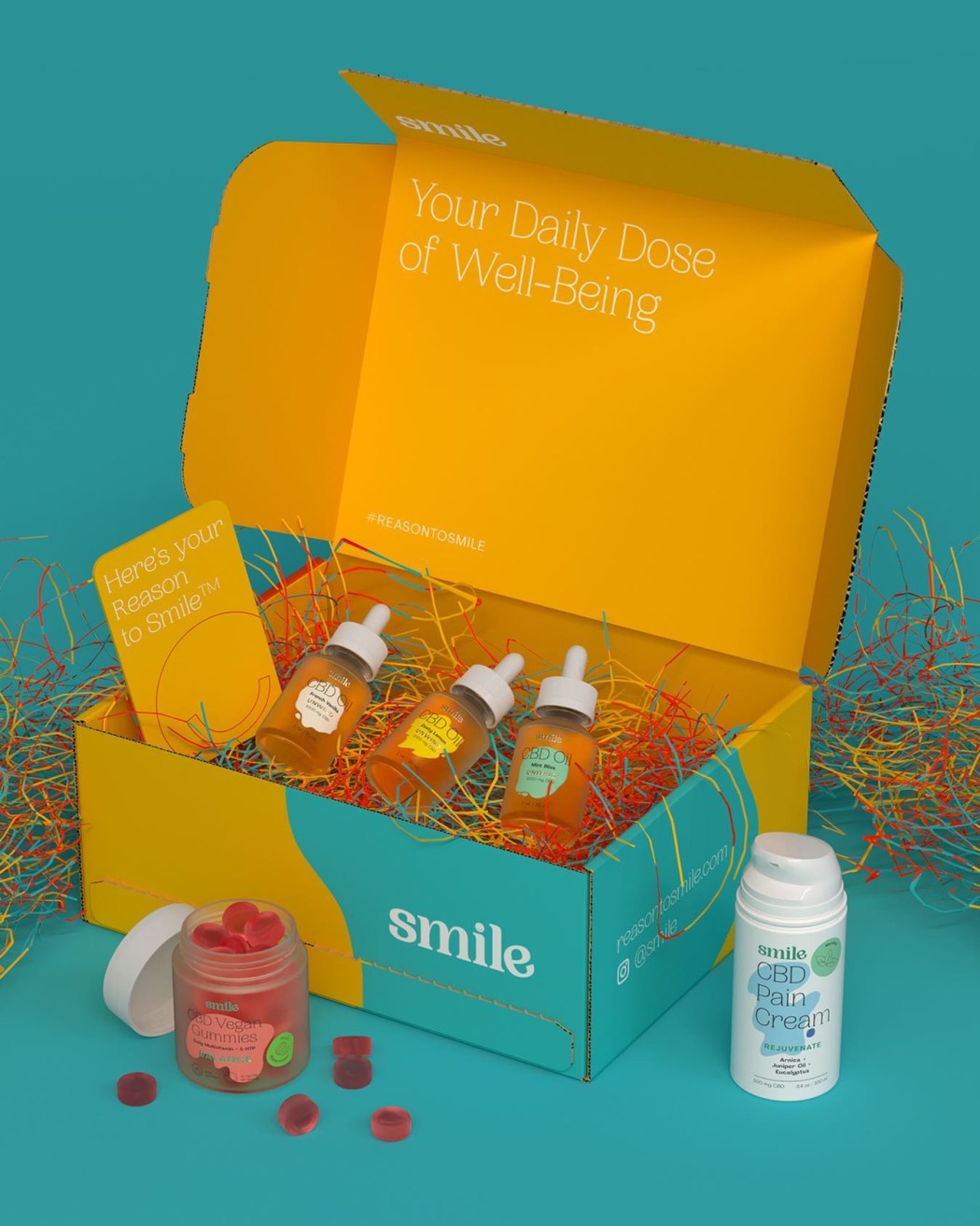 Image from: smile
What You Get: Smile is a monthly subscription offering unique CBD products that will keep you present, peaceful, and in the zone. They are focused on giving CDB products made with high-quality, clean, pure, and ethically-sourced ingredients. Shop Unwind (CBD oils) for relaxation and sleep, Energize (CBD oils) for energy and focus, Balance (yummy vegan gummies) for a balanced mood, and Rejuvenate (face cream, body lotion, pain cream) for smooth skin and pain relief. Through this subscription, you can be in your best self both mentally and physically!
Price: Products start at $29.75.
---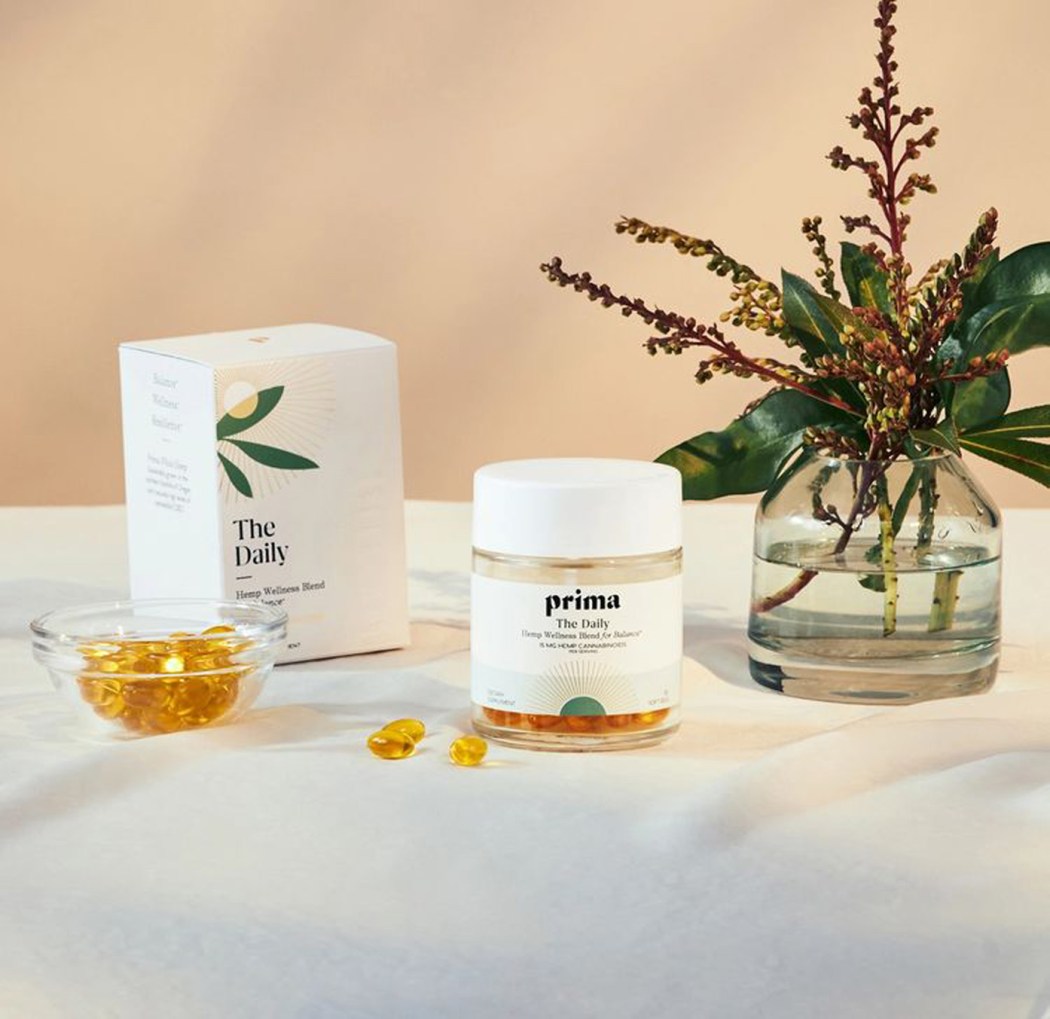 Image from: Prima
What You Get: Whether you want to feel strong, calm, balanced, rested, or energized, there's Prima. This scientifically proven, powerful self-care subscription box provides superior quality, well-being essentials made with clean, dynamic, premium CBD ingredients to uplift your spirits. These products allow you to meet the demands of life with more flexibility, energy, and balance to create a better version of yourself every single day. They also donate 1% of their annual revenue to non-profit partners who need support. You can shop individual CBD products or get multiple items with their bundles.
Price: Box starts at $18.
Deal: Get 15% off your first order! Use coupon code LOVEPRIMA15.
---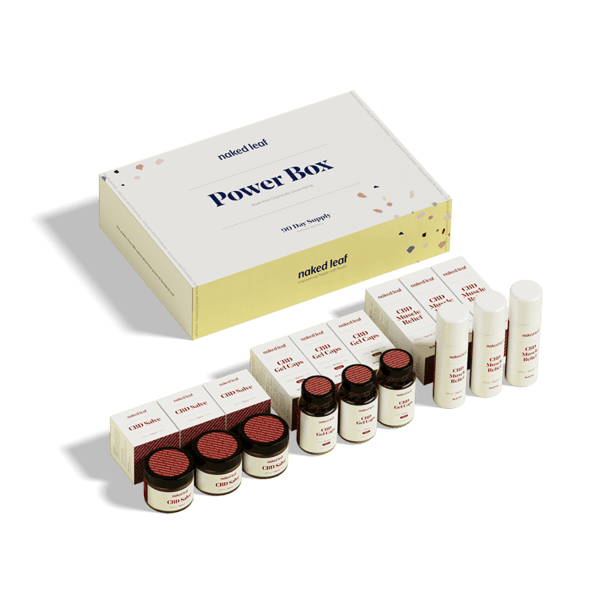 Image from: Naked Leaf
What You Get: Empower your mind and body in the cleanest way possible. Naked Leaf offers an extensive range of organically grown, ethically sourced, lab-tested CBD products at a price you can afford so you can stay in top shape! There are also CBD products for your pets, be it a cat, a dog, or even a horse! You can choose a one-time purchase or subscribe and save 30% for a month's supply of premium CBD.
Price: Monthly Subscription is $99.78 (£81.00)
---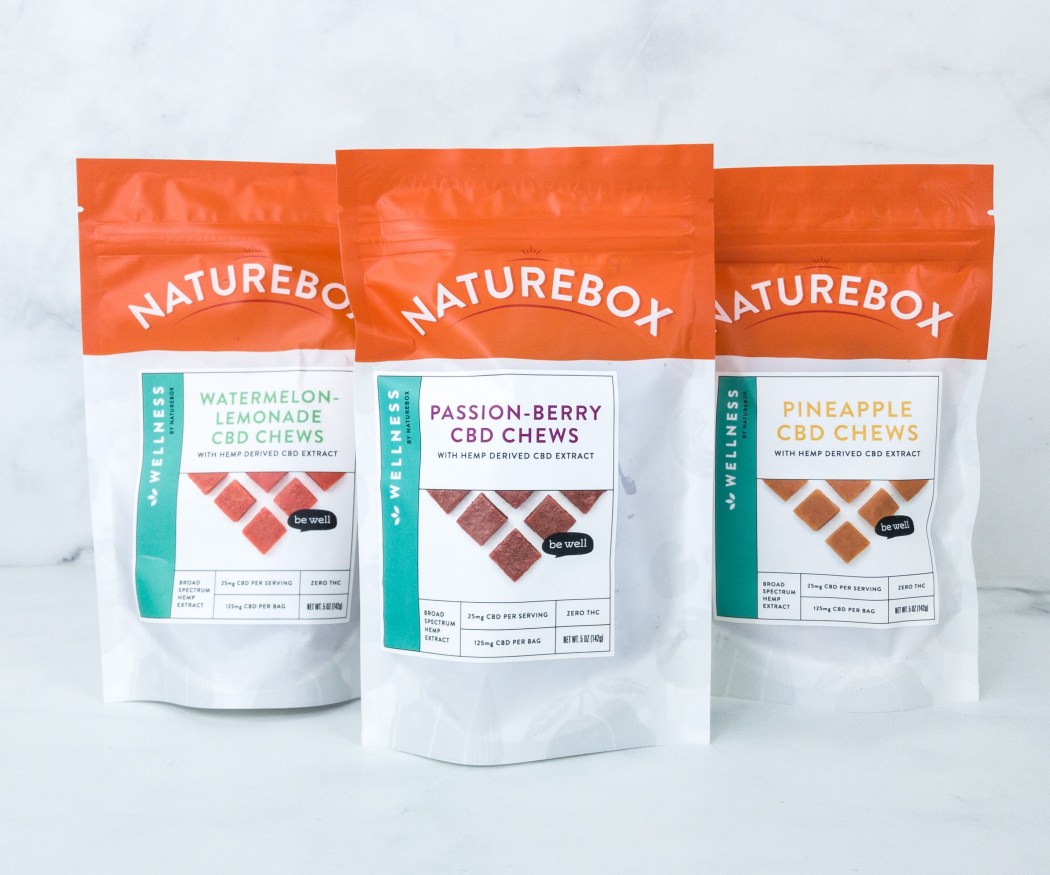 Image from: our review
What You Get: If you're looking for delicious and healthy snacks, NatureBox makes it easy for you! They offer nothing but yummy and healthy CBD snacks, including CBD-infused cookies, chews, and even truffles. All snacks taste amazing, and it contains no artificial flavors, colors or sweeteners, no corn syrup of any kind, no hydrogenated oils and no MSG. Members also receive exclusive member-only promotions, early access to new products, and monthly store credit. Better snacks, less stress!
Price: Box starts at $5.9 per month.
Deal: Save 25% off your first purchase and get a risk-free membership free for 30 days! Use coupon code NATUREBOX25.
---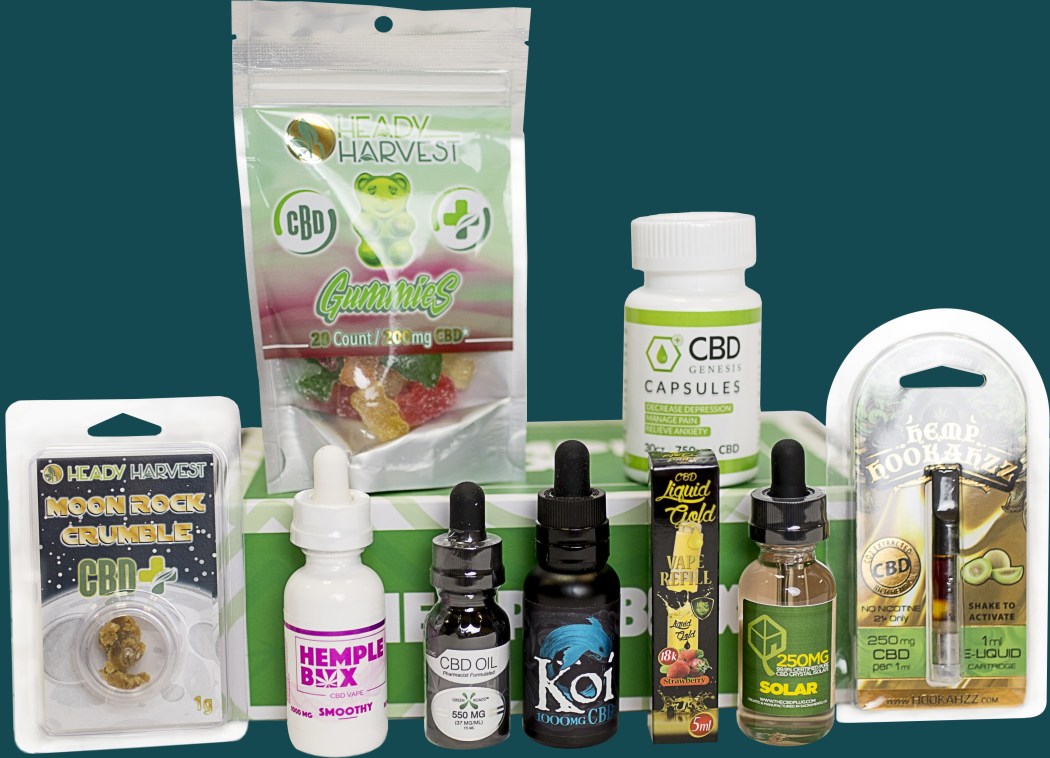 Image from: HempleBox
What You Get: HempleBox is a great discovery box for new CBD products. Choose from 4 different box sizes – Lite, Standard, Premium, and Deluxe, and be introduced to all kinds of CBD products, including new ones you've probably never heard of! They even offer tailored CBD plans according to one's interests, bringing in a range of products with their stress-free approach. Some of the items they send include capsules, e-liquid, creams, edibles, concentrates, tinctures, and vape pens.
Price: Subscription costs $49.99 per month!
---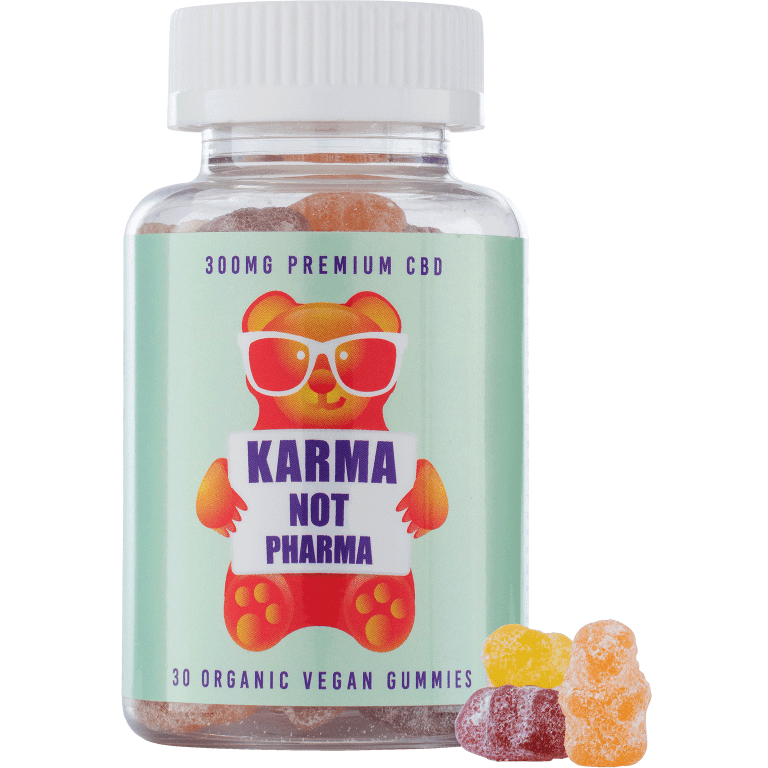 Image from: Karma Not Pharma
What You Get: Chewy, tasty, and absolutely healthy! It's that kind of gummy bear you don't want to miss. Karma Not Pharma is a CBD subscription box offering organic and vegan CBD gummies you can chew with ease and enjoy! Each month, you'll get a jar of 30 deliciously tasting organic vegan gummies in cherry, strawberry, lemon, and tangerine flavors. These gummies taste absolutely crazy and will give you a feeling of a little childhood packed with the chill needed as an adult!
Price: Billed monthly for $35.99
---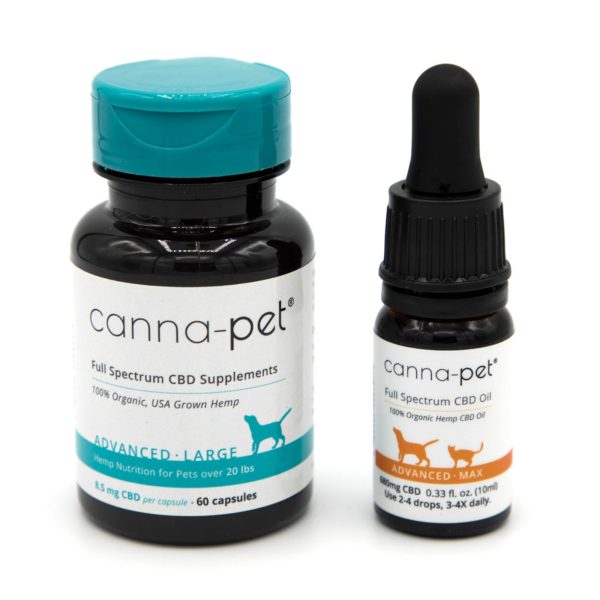 Image from: Canna-Pet
What You Get: Make your pet's life comfortable and free of worries with Canna-Pet. It is a special subscription designed specifically for pets that offer high-quality CBD products recommended by veterinarians. These products are safe for pets to take as they're non-GMO, vegan, and free of animal products, preservatives, gelatin, wheat, sugar, and dairy. It's the natural remedy to help improve and ease the pain of your pets.
Price: Subscribe for $16.99 every 2 weeks.
---
Image from: Feals
What You Get: Get premium CBD delivered straight to your doorstep that helps with your anxiety, pain, and sleeplessness. Each Feals box contains one of the three different vials with varying strengths depending on your needs. This CBD product is made using all-natural ingredients, grown with care by US farmers to make you feel great without the fuzzy haze! All you need is just one vial per day to find your ideal Feals. Place a couple of drops under your tongue and let yourself be the judge.
Price: Become a member and get a 30% discount on every order starting at $52.47.
---
Image from: Premium Jane
What You Get: Premium Jane firmly believes in the power of CBD, and that's why they offer a wide variety of high-quality, USA-made, and expertly crafted CBD products such as topicals, oils, capsules, and gummies. Get natural relief without the high feeling! Every product is extracted from organic, non-GMO, locally grown hemp planted and cultivated in the US soil and is lab-tested for safety. With this subscription, you'll feel relaxed, refreshed, and revived! Also available are CBD products for pets.
Price: CBD products start at $10.99 up to $375.
Deal: Get 10% off your order! Use coupon code PREMIUM.
---
Image from: Premium Jane
What You Get: Feel great every day by just munching on chocolates. Calivolve offers hand-crafted dark chocolate luxury truffles neatly packed in a stylish box. They believe that taking care of your body and life should be delicious without forbidding yourself in some indulging, and so do we! With Dark Belgian chocolate infused with high-quality ingredients like fresh cherries, matcha, mint, lavender, and carefully crafted natural hemp extract, it helps relax the muscles and the mind. Shop by function or choose from 5 different bundles they offer: Ashwagandha, Immunity, Mushroom, PMS, and Sensuality. All bundles come with 4 handcrafted jewel-shaped 100% naturally vegan and gluten-free CBD chocolate truffles and a limited edition ceramic mug!
Price: Reflect and Renew Collection Box costs $30 each month or less when you subscribe!
---
Image from: LE Ć Boutique
What You Get: LE Ć Boutique is a luxury CBD subscription with 3 available themes: Fitness Recovery Experience, Spa Experience, and Pet Experience. These boxes contain high-grade, contaminant-free, and THC-free products that complement each other perfectly, designed to provide relief and convenience at the same time. Each month, they'll also feature mystery items that will give you the ultimate CBD experience coinciding with the theme!
Price: CBD Subscription starts at $160 per month with savings for longer plans!
---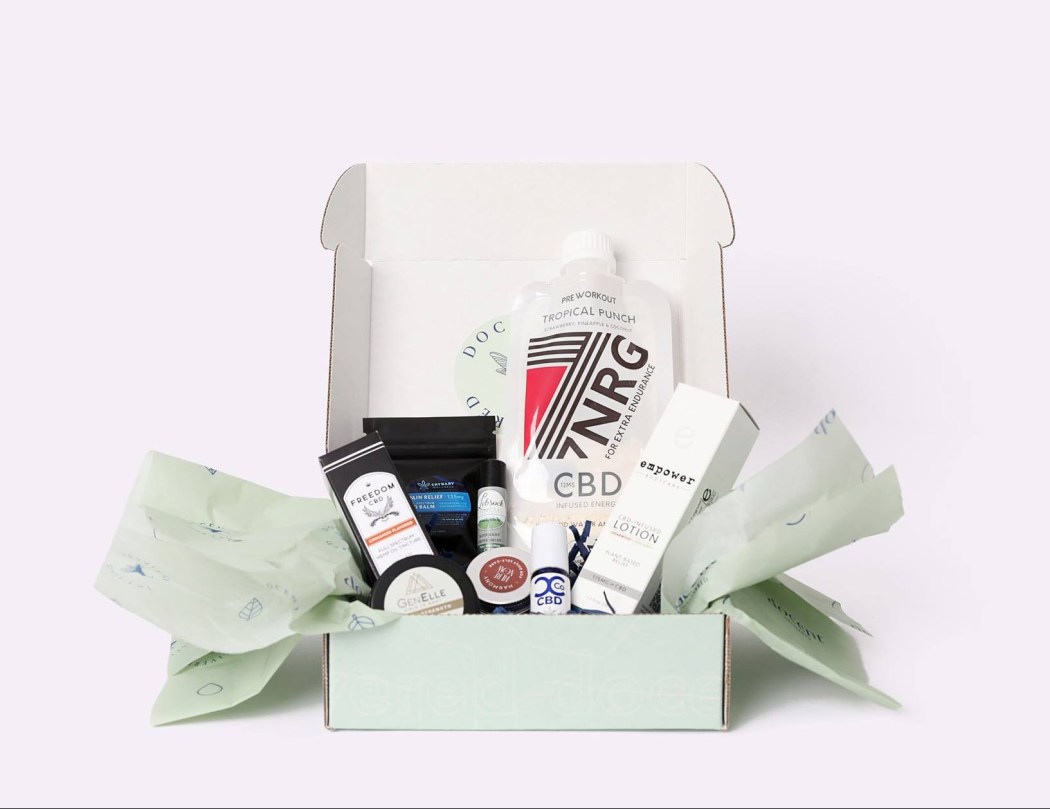 Image from: Docent Delivered
What You Get: Docent Delivered is a CBD subscription that gives you access to lab-tested products for your well-being. They allow you to experience safe, plant-based, and nonaddictive products they can offer. Each month, you'll receive a curated collection of deluxe sample sizes and full-sized CDB products that are hand-selected by certified CBD professionals. Items include tinctures, lotions, and more unique ones you might not have tried before, discreetly packaged and delivered directly to your door. It also comes with tips and hints and even educational insights from industry leaders!
Price: Delivered monthly for $39!
---
And there you have it, our list of the Best CBD subscription boxes! Which one is your favorite?
Come and visit our list of all the best subscription boxes in every category to see more must-try subscriptions!
Say Hello to More Health-Full Subscription Boxes!