Setting the stage for your child's education at home is crucial, providing a solid foundation before they venture into the wider world. However, finding the right resources and information can be a challenge. Luckily, there's a wonderful solution: Montessori-inspired kids subscription boxes. These boxes are designed to support your child's introduction to Montessori learning, making it easier for you to guide their educational journey.
Parents strive to provide the best learning opportunities for their children, and these subscriptions offer just that. They deliver carefully selected books, arts and crafts, and toys tailored to each child's age and developmental stage. These subscriptions for kids blend education with play, creating an exciting and engaging learning experience for young minds.
By embracing play-based learning, these educational subscriptions ignite children's imaginations and encourage meaningful play. Join us as we explore the best Montessori-inspired kids subscription boxes that spark curiosity and foster a love for learning. Additionally, these subscriptions make wonderful gifts for parents who wish to embark on early education journeys with their children from the comfort of home.
Best Kids Subscription Boxes For Montessori Learning At Home!
Image from: our review
What You Get: Lovevery sends the best stage-based play essentials! This subscription delivers play kits customized by stage to help develop every child's brain, equipped with expert support. Toys were thoughtfully crafted using sustainably forested wood, organic cotton, and baby-safe plastics – good for your toddler and the planet too! Each kit is backed by research and designed by child development experts, providing toddlers (13-36 months) with a fun and safe playtime experience at home. Simply choose a play kit based on your child's age to foster healthy development and receive a box stuffed with brain-stimulating toys, a book, and a play guide!
Lovevery also offers age-appropriate Baby Play Kits for ages 0-12 months and Pre-School Play Kits for ages 3-4. All of these play kits encourage learning through developmentally appropriate play while guiding parents through a well-researched booklet.
Deal: Save up to $48 when you pay upfront for longer length plans! Deal applies automatically, just visit and subscribe. Free shipping for orders $75 in the shop!
---
Image from: Learn WIth Mochi
What You Get: Learn With Mochi is one of the best subscription bets for igniting kids' imagination and creativity! This monthly subscription provides a playful yet 100% screen-free Montessori-approved way of learning by sending monthly kits loaded with the best materials for one's computational thinking and coding. Geared towards ages 4 and up, each box comes with a book, 3D puzzles, and a story map. It also comes packed with hands-on activities and STEM games that'll surely spark kids' interest in coding! Give kids this box and let them gain developmentally appropriate benefits through tangible play.
---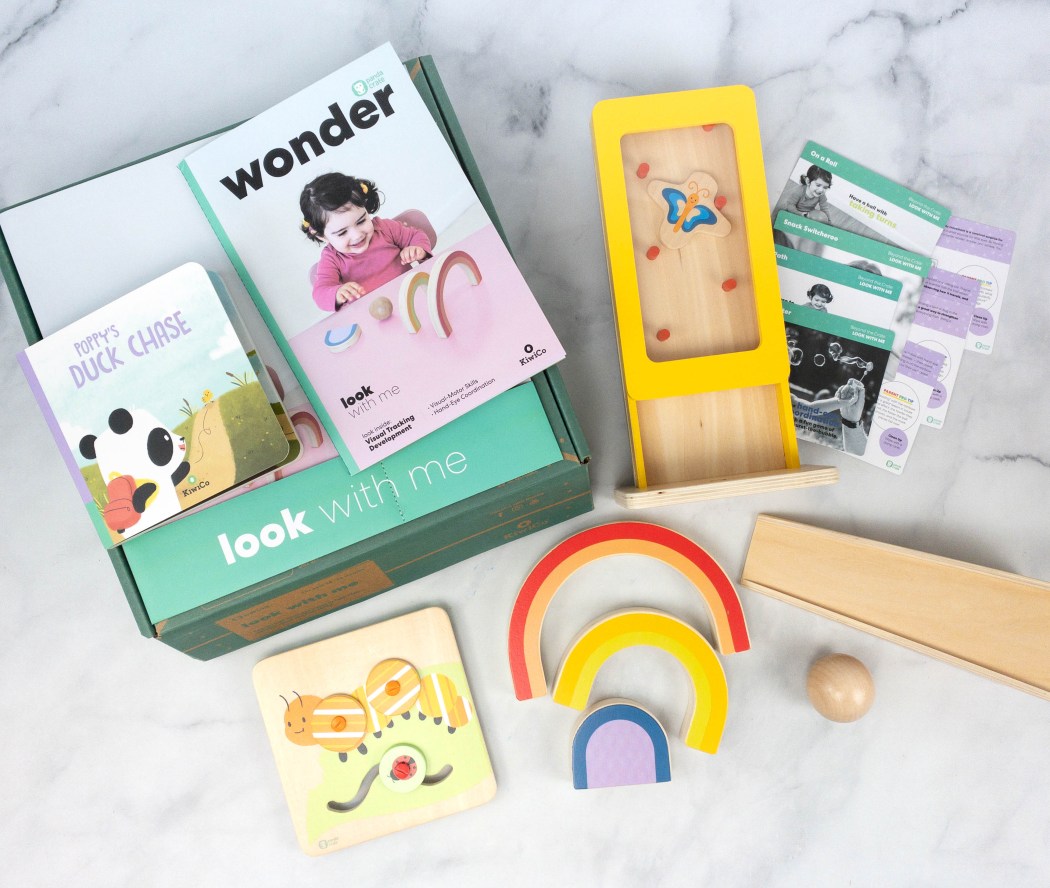 Image from: our review
What You Get: Panda Crate by KiwiCo is a fun subscription box designed to grow with your tiny pea! This subscription lay a foundation for lifelong learning and supports early childhood development by allowing babies to do what they do best: play and explore! Each box contains stage-specific, age-appropriate quality products for little learners aged 0 to 36 months, including learning toys and/or books. It also comes with activity cards to promote learning and development and to help parents and kids bond and explore together, plus a copy of Wonder Magazine with research-based parenting advice.
Deal: Save 30% on your first month! Use this link to get the deal.
---
And that is all for the best Montessori-inspired kids subscription boxes!