Halloween is the time when our inner geek comes alive, and these spooktacular subscription boxes are here to elevate our Halloween experience to spine-chilling new heights! These eerie boxes are a celebration of all things ghoulish, conjuring up an atmosphere of spine-tingling thrills and hair-raising excitement. From wickedly creative decorations that will transform your home into a haunted masterpiece to bewitching treats and eerie trinkets that will send shivers down your spine, these boxes are curated to ignite your Halloween spirit!
Show More (6 items)
With a bewitching assortment of spine-tingling stories, frightfully fantastic costumes, spine-chilling decorations, and deliciously sinister treats, these Halloween subscription boxes ensure that every aspect of your haunting experience is covered.
Get ready to embrace the dark side and unleash your inner spooky spirit with our carefully curated selection of the best Halloween subscription boxes. Each one is guaranteed to be a scream-worthy winner, so dive in and discover the perfect box to make your Halloween frightfully unforgettable!
The Best Subscription Boxes for Halloween!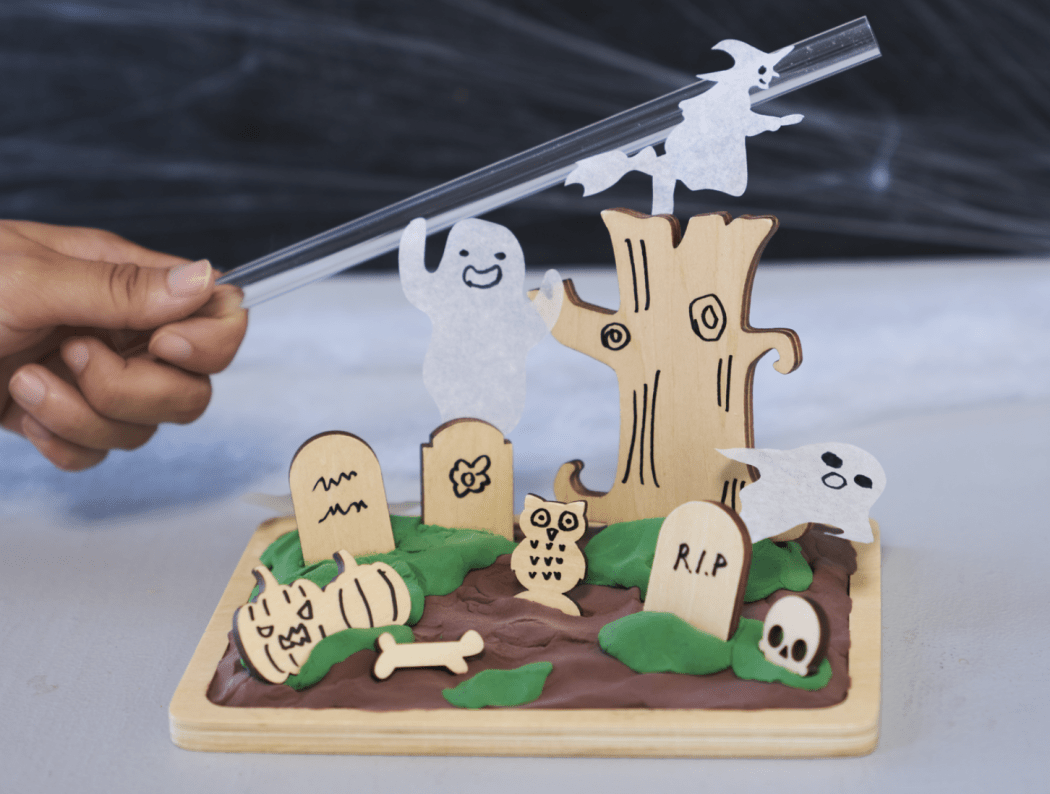 Image from: KiwiCo
Why we love it: KiwiCo's Halloween Kits are back at the KiwiCo Halloween Shop! Kick off the spooky season with projects that let imaginations run wild like the Spooky Halloween Science ($24.95), Bubbling Cauldron ($24.95), and Light-Up Haunted House ($24.95). You can get all three in the STEM Halloween Bundle (3-pack)! Grab them all here! These KiwiCo projects are ideal for kids ages 5 and above. All the materials are included, as well as easy-to-follow, step-by-step instructions plus clear illustrations. They even provide a series of explanations to illuminate how everything works.
Deal: Save 30% on your first month! Use this link to get the deal.
---
Image from: our review
Why We Love It: Spooky has never been this cute! Spooky Box Club is a subscription that sends themed goodies every month, and although it is meant to be for horror fans, expect cuteness written all over the box! Items range from accessories like necklaces and pins to unique collectibles and prints. Although targeted for adults, kids will surely appreciate most of the items too. Also, another thing we love about this subscription? They donate a portion of the proceeds from each box purchased to a worthy cause every month!
---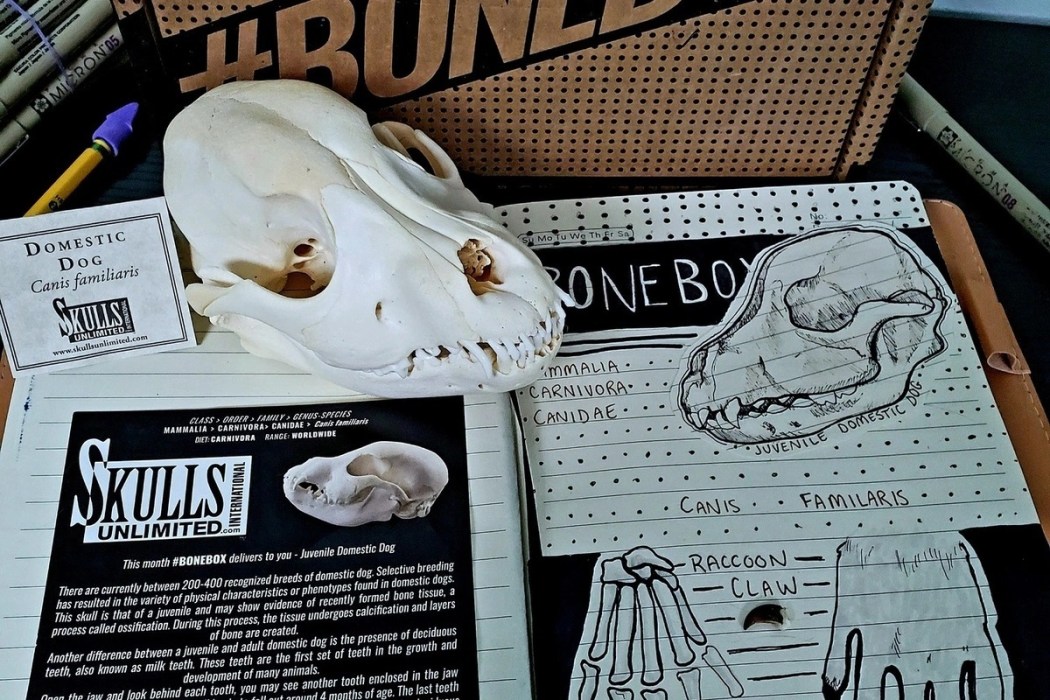 Image from: Skulls Unlimited BoneBox
Why We Love It: Bones and skulls collectors can now have new specimens to add to their collection year-round, thanks to Skulls Unlimited BoneBox. They send museum-quality specimens every month, including the most unique and rare osteological products you can actually add to your home museum. There's also a collectible animal trading card, a unique animal item or art piece, and exclusive discounts in addition to the mystery skull/skeleton. Past specimens included skulls, teeth, bacula, claws, and more. It's one fun and amazing way to build your bone collection!
---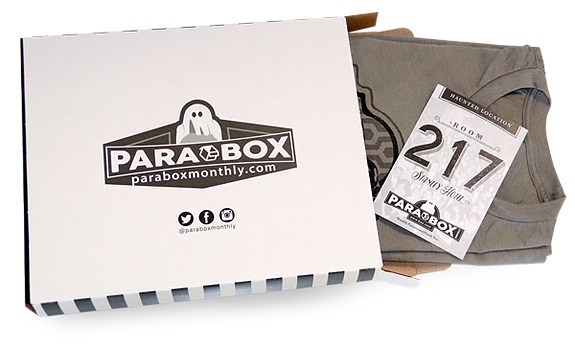 Image from: ParaBox
Why We Love It: ParaBox is not your ordinary virtual scavenger hunt. This monthly mystery experience will bring out your competitive side because you'll have a challenge to unlock and solve. Monthly boxes come with a paranormal-inspired tee, along with the card that contains clues in finding the password you can use on their website. The clues can be in the form of codes, ciphers, riddles, numbers, images, or other hidden messages, so clear your mind and think thoroughly! What more? They give out prizes for those who can decode the clues correctly!
---
Image from: Cryptid Crate
Why We Love It: Cryptid Crate is a monthly subscription that delivers cryptozoology and paranormal-themed goodies directly to your door. This curated subscription usually sends wearables and collectibles from indie makers and artisans from all over the country. Each box is filled with items incorporating cryptids like Bigfoot, Yeti, Sasquatch, UFOs, Kraken, and other mysterious creatures any creep fanatic will love! Receive 2-8 items, depending on your chosen plan – Cryptid Crate Lite and Cryptid Crate The Original. Items include t-shirts, hats, socks, home decor, books, films, and more. This subscription will definitely take your curiosity to the next level!
---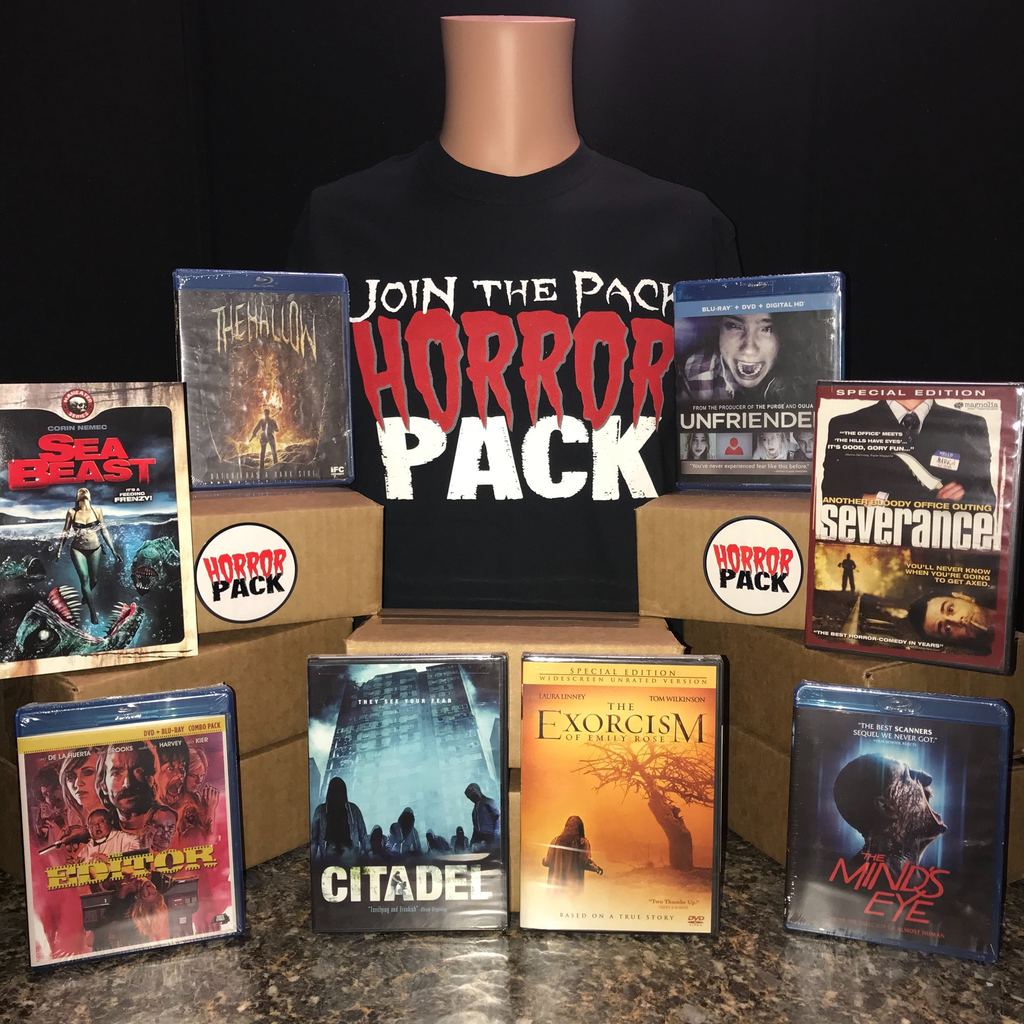 Image from: HorrorPack
Why We Love It: How does a horror movie marathon sound? Exciting, isn't it? HorrorPack sends Blu-rays and DVDs of the best horror movies to keep you on the edge of your seat every month. They have a panel that chooses four titles for each month, and yes, all the selections are yours to keep! They source these titles from both major studios and indie distributors like Scream Factory, Dark Sky, and more. Plus, all of the discs they send out are brand new. It's a great way to build your own horror movie collection!
---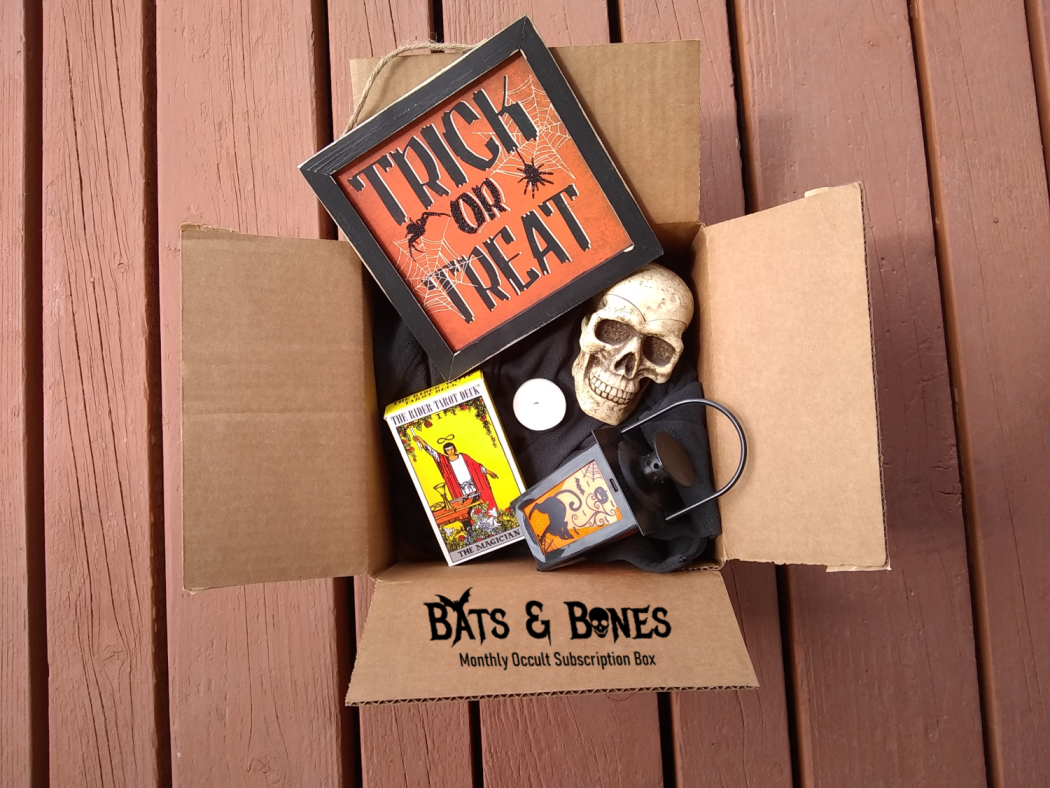 Image from: Bats & Bones Box
Why We Love It: Bats & Bones Box is a monthly occult or goth subscription that'll help you discover your hidden talent! Delivered directly to your door, each box is designed to help you channel and enhance your supernatural powers. Filled with freakishly awesome goodies, you'll surely love the dark side! Themes vary each month, and items may include home decors, candles, jewelry, or cosmetics sourced from small businesses. Truly a treat for Halloween enthusiasts! Past themes include Blood & Gore, Summer Spirit, Black Cat, Zombie Invasion, and Ouija.
---
Image from: our review
Why We Love It: Loot Fright sends not just freaky stuff but the ones from your favorite horror series and movie franchises! Each themed box contains a mystery mix of 4-6 fan-favorite horror items, which may include collectibles, apparel, and home goods designed for a diehard horror fan like you! From classics such as Dracula and Frankenstein to zombies and scary folk tales from around the world, you'll find them all through this subscription! Past themes include Frightmare, Possessions, Homebodies, Dead Letters, and more freakishly good themes.
Deal: Save 15% on your subscription. Use coupon code HELLOSUBSCRIPTION15.
---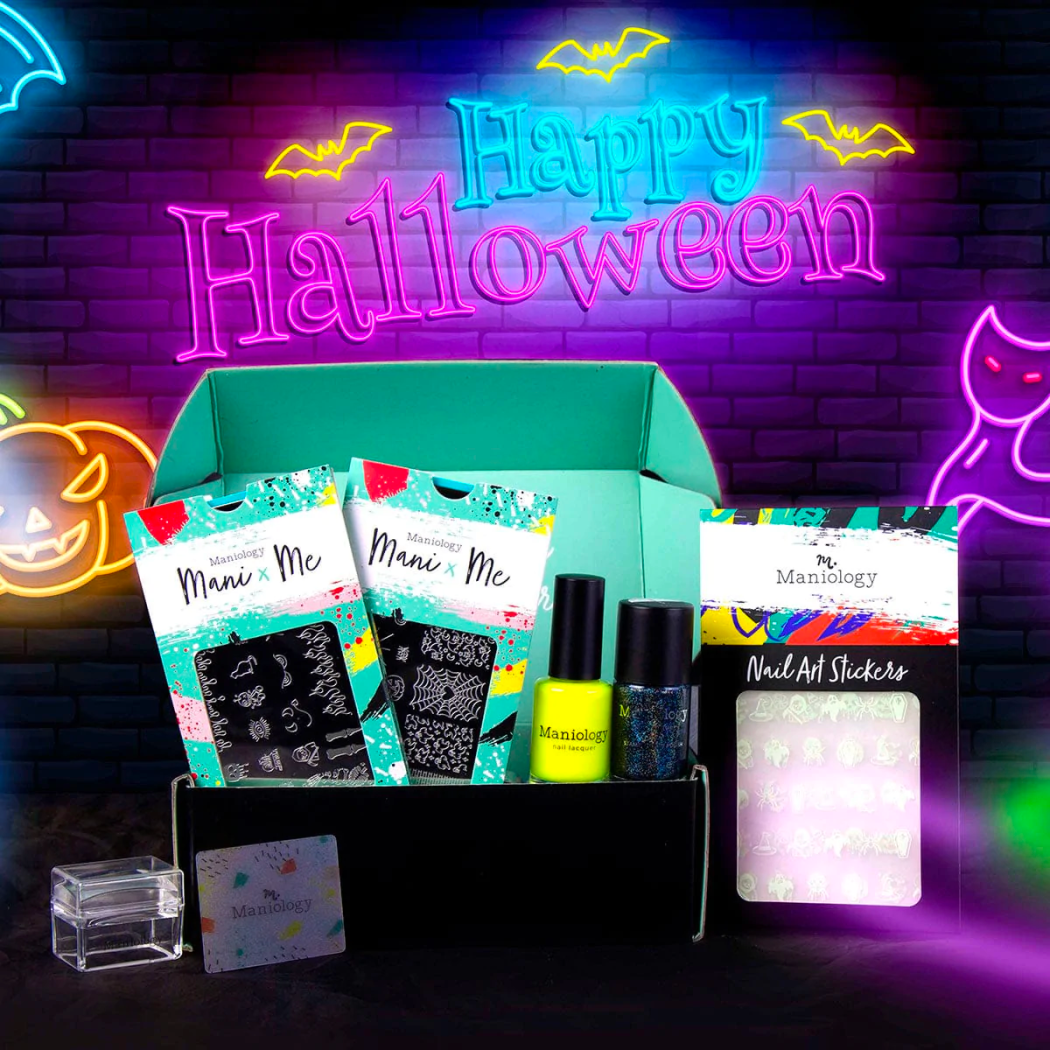 Image from: Maniology Mani x Me Box
Why We Love It: Maniology Mani x Me Box, a subscription for nail art lovers, offers fun monthly themes like Halloween Neon Signs! Every month, you'll get an exclusively designed and curated stamping box that includes everything you'll need to create your next nail masterpiece with tutorials on how to recreate the looks!
Deal: Get 10% off your first Maniology shop order! Use coupon code HELLOSUB.
---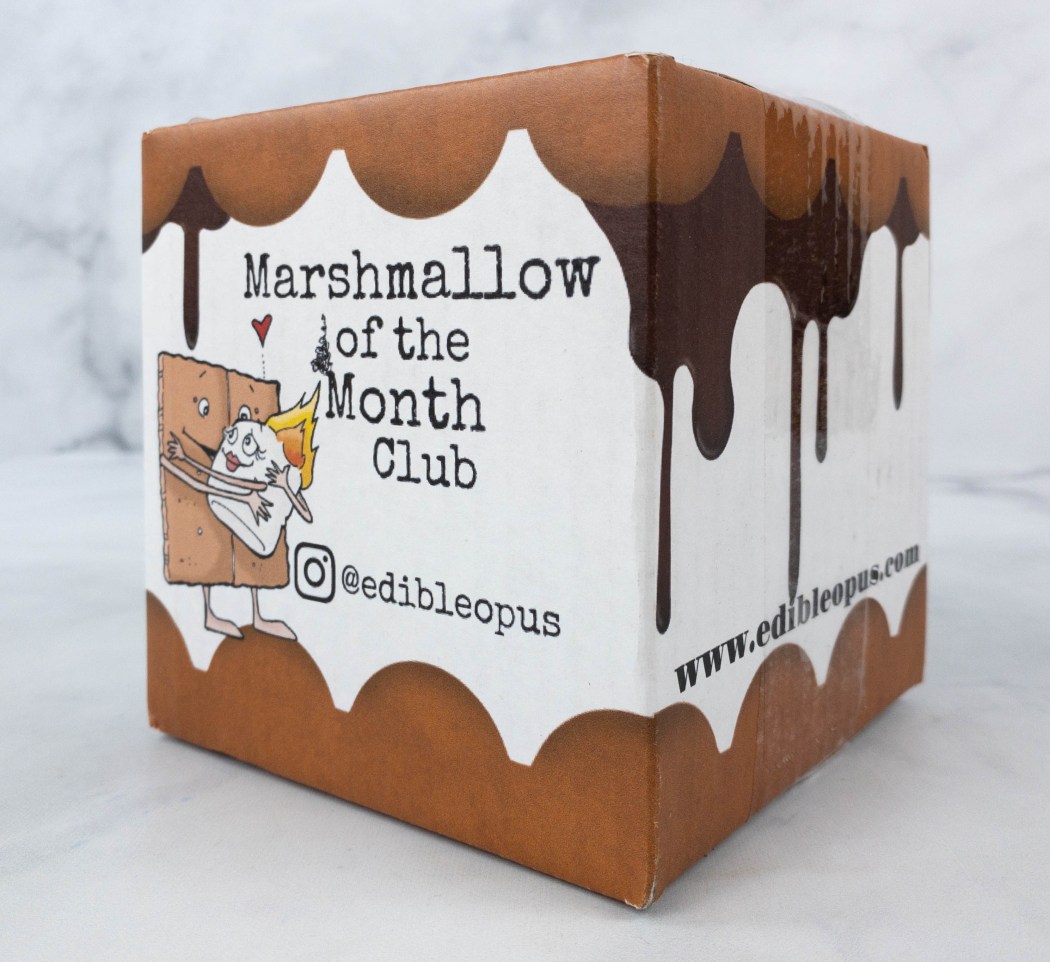 Image from: our review
Why We Love It: Marshmallow of the Month Club by Edible Opus sends all-natural marshmallows to your door every month. With themes like Hallothanksmas, it makes one unique surprise to unbox for Halloween! Each box includes 6 bite-sized marshmallows, homemade graham crackers, a chocolate surprise, and a curated drink (your choice among coffee, tea, and chocolate) based on the current month's marshmallow flavor. Their marshmallows are made using fish-based gelatin, which is perfect for pescatarians. No eggs and corn syrup also make them guilt-free confections!
Deal: Get 50% off your first box when you subscribe to a 3 month prepaid plan! Use coupon code HALFOFF.
---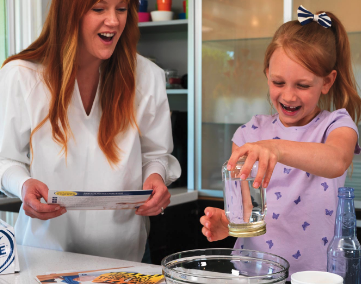 Image from: Spangler Science Club
Why We Love It: Spangler Science Club prepares kids to perform an ooey-gooey frightful yet fun science experiment this spooky season! Science kits are sent directly to your door with all the materials and components to execute a crazy and educational science experiment like a mad scientist would! Whether it's about color-changing liquids, string slime goo, or mysterious science activities, this craft subscription delivers a dose of Halloween in a box. Monthly boxes include 3-5 experiments focused on a specific subject. Kids can learn and laugh doing insane yet completely safe experiments at home. It's a spine-chilling science Halloween, conveniently delivered to your kid's lab!
---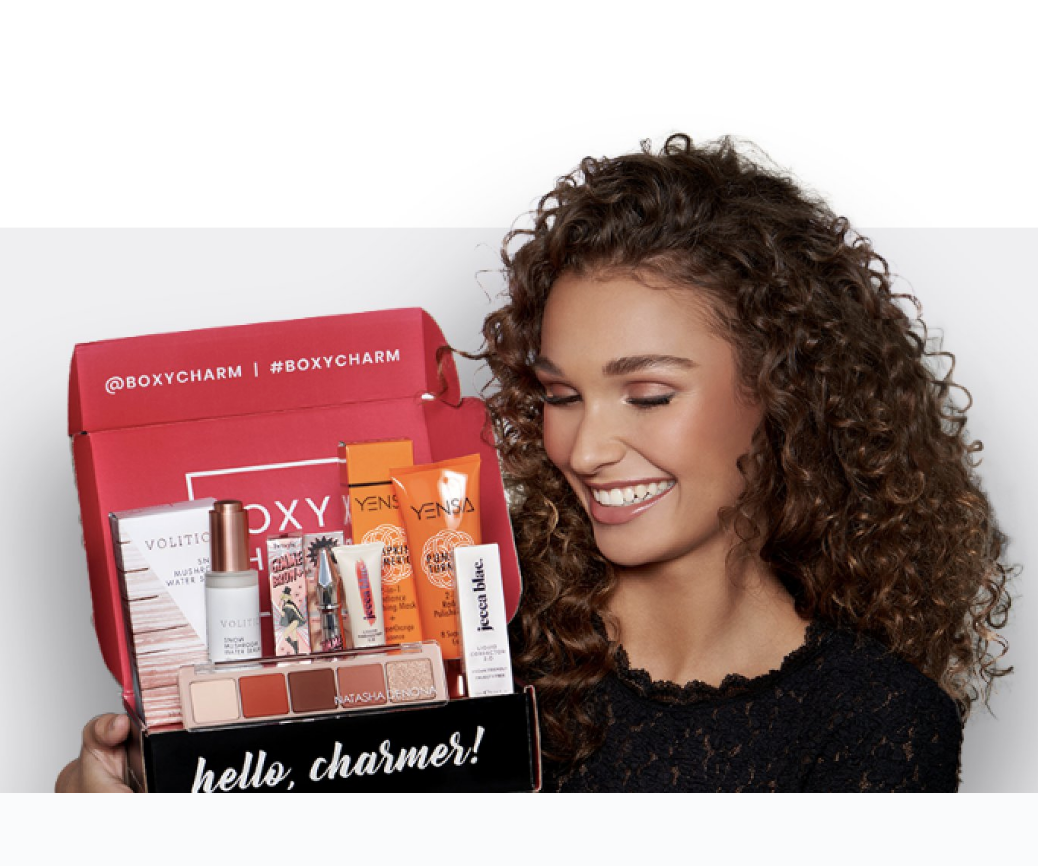 Image from: BOXYCHARM by Ipsy
Why We Love It: Although a beauty box, BOXYCHARM by Ipsy deserves a spot on this list. Instead of tricks, it is jam-packed with treats! This monthly beauty box sends five full-sized products, which you can use to glam up for any occasion or create cute and spooky Halloween makeup. Items may include mascara, lipsticks, palettes, and more. They even have a blog post on their site with Halloween makeup ideas you can follow and recreate. Whether you want to be a mermaid or a werewolf for Halloween, you can achieve your desired look with new beauty discoveries sent straight to your door!
Deal: Get FREE month of Refreshments when you subscribe – that's up to $15 value!  Deal applies automatically, just visit and subscribe. FYI, Refreshments is an add-on subscription to your Ipsy membership. Must cancel after trial if you don't want to be charged.
---
And that's our list of the best Halloween subscription boxes! What are your picks for spooky Halloween subscription boxes?
Don't forget to check out our list of all the best subscription boxes in every category!