For some of us, Halloween's not just a holiday – it's a lifestyle! This is why we think these Halloween-ready subscription boxes are the ghoulest things we've seen all year. Get ready to have costumes, decorations, candy, and more delivered straight to your doorstep. You don't even have to leave the house! (Which is good, because there might be werewolves out there!) See more spooky subscriptions that are getting geared up for Halloween! Be extra spooky as we bring you the best Halloween subscription boxes that you can try.
The Best Subscription Boxes for Halloween!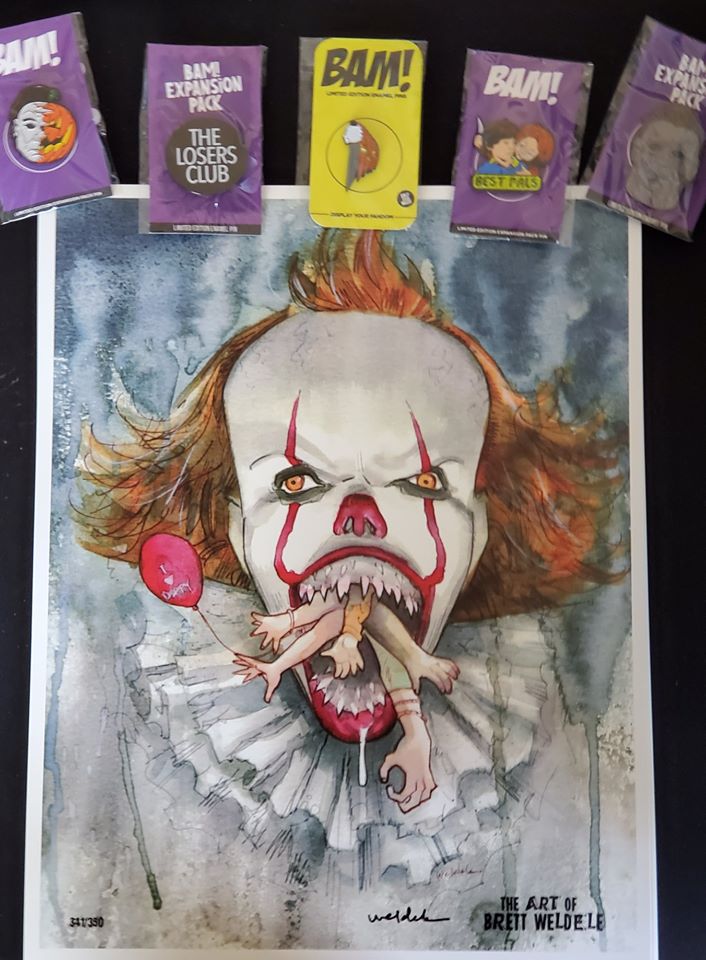 Image from: The Bam! Horror Box
Why We Love It: It's a full Horror Con experience delivered right at your very own home! This box is curated by the same people behind The Bam! Box, so expect a lot of geeky goodness and limited release/exclusive items every month. Of course, Horror Con won't be complete without the autographs/signed items, and you can get them from Bam! Horror too. Admit it—Halloween brings out the geek in all of us. Whether you're jonesing for autographed collectibles or just need costume inspiration, this box is a sheer delight: with limited edition artwork and prints, one autographed item per box, and exclusive items, every subscription is a bonafide Hallo-winner.
---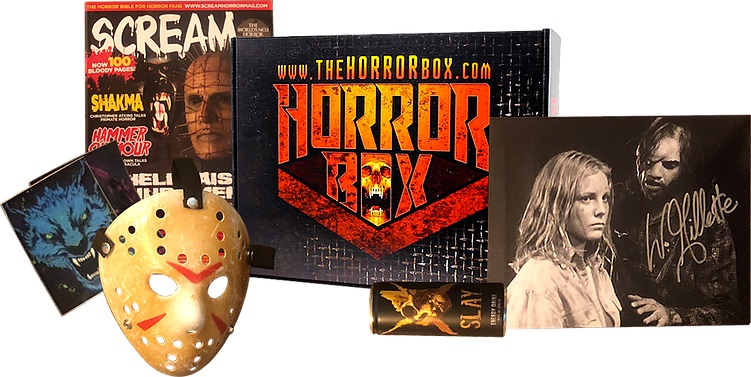 Image from: Horror-Box
What you get: True Horror Fanatics curated this box for co-fanatics, and that's why if you're a horror aficionado, you should get your hands on this box! Horror-Box sends out unique, high-quality, and affordable limited edition items that celebrate all things horror — the culture, the creators, and the community.
---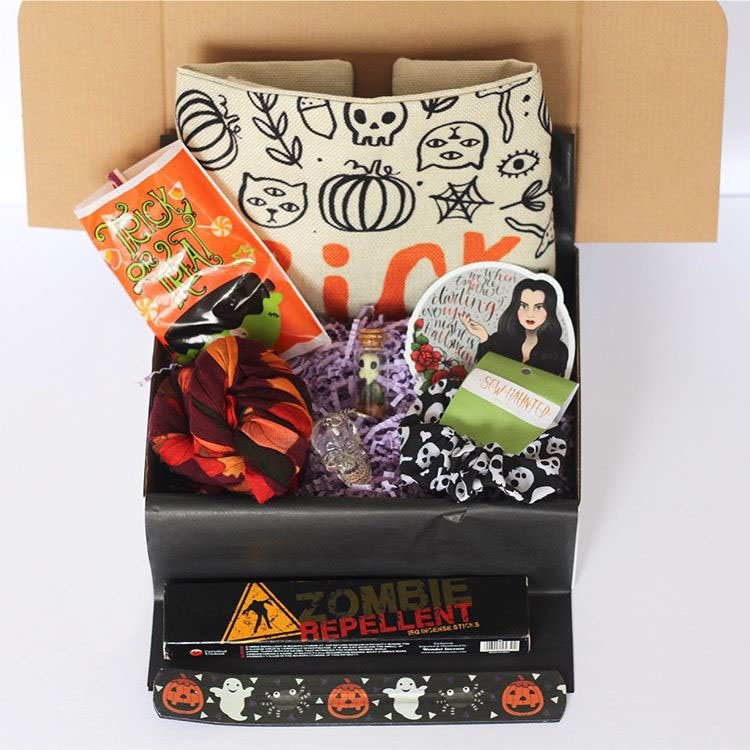 Image from: All Hallows Club
Why We Love It: You don't need to wait all year long just to have a Halloween treat because All Hallows Club delivers it every 3 months. Each box includes accessories, home decors, bath & body products, novelties, and 3 or more unique items all decorated with spooky twists. Appreciate cuteness and creepiness in just one box!
---
Image from: our review
What you get: Loot Fright sends not just freaky stuff, but the freaky stuff from your favorite series and movie franchises! Each box contains a selection of 4 or more fan-favorite horror items that may include collectibles, apparels, and items that are useful for your home. From classics such as Dracula and Frankenstein to zombies and scary folk tales from around the world, you'll find them all through this subscription!
Visit the Loot Fright Reviews page to find out more!
Deal: Save 15% on your subscription. Use coupon code HELLOSUBSCRIPTION15.
---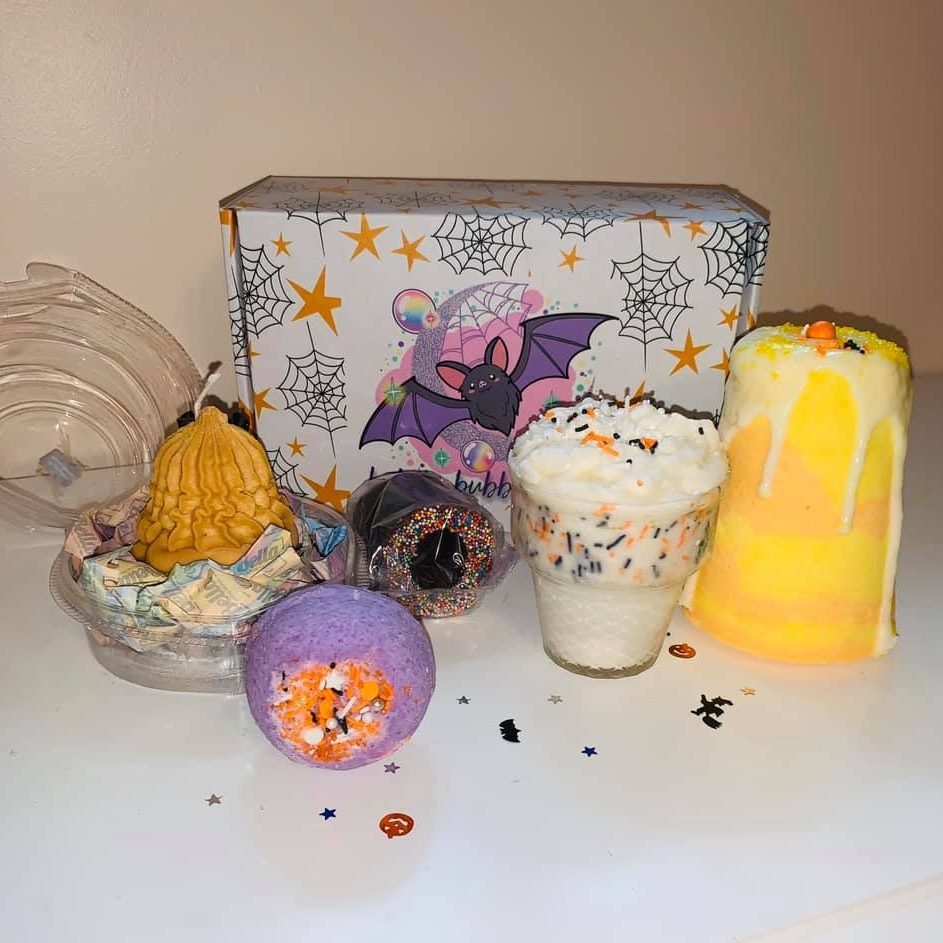 Image from: Bats and Bubbles Box
Why We Love It: Bats and Bubbles Bath offers whimsical and spooky-themed box but it wouldn't be Halloween if we miss out on their spooky box. Each spooky box includes bath and self-care products designed and made by artisans to match the Halloween season! It also comes with surprise items like candles, home decor, and more. A mixture of goodness and creepiness in a box that we love!
Deal: Get 15% off your first box! Use coupon code Hello15.
---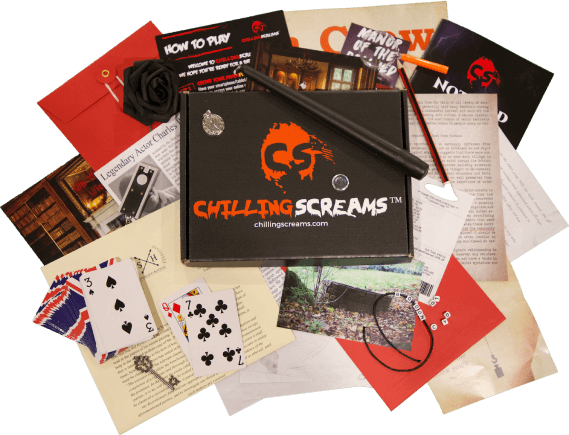 Image from: Chilling Screams
Why We Love It: Immerse yourself in this horror-mystery subscription box. This is not for the weak of heart. Chilling Screams gives you a thrilling mystery to solve. Each box includes chilling audios, clues, weird objects, and tricky puzzles. Each story has 6 chapters, delivered one every month.  Get your brain ticking as you uncover the truth!
---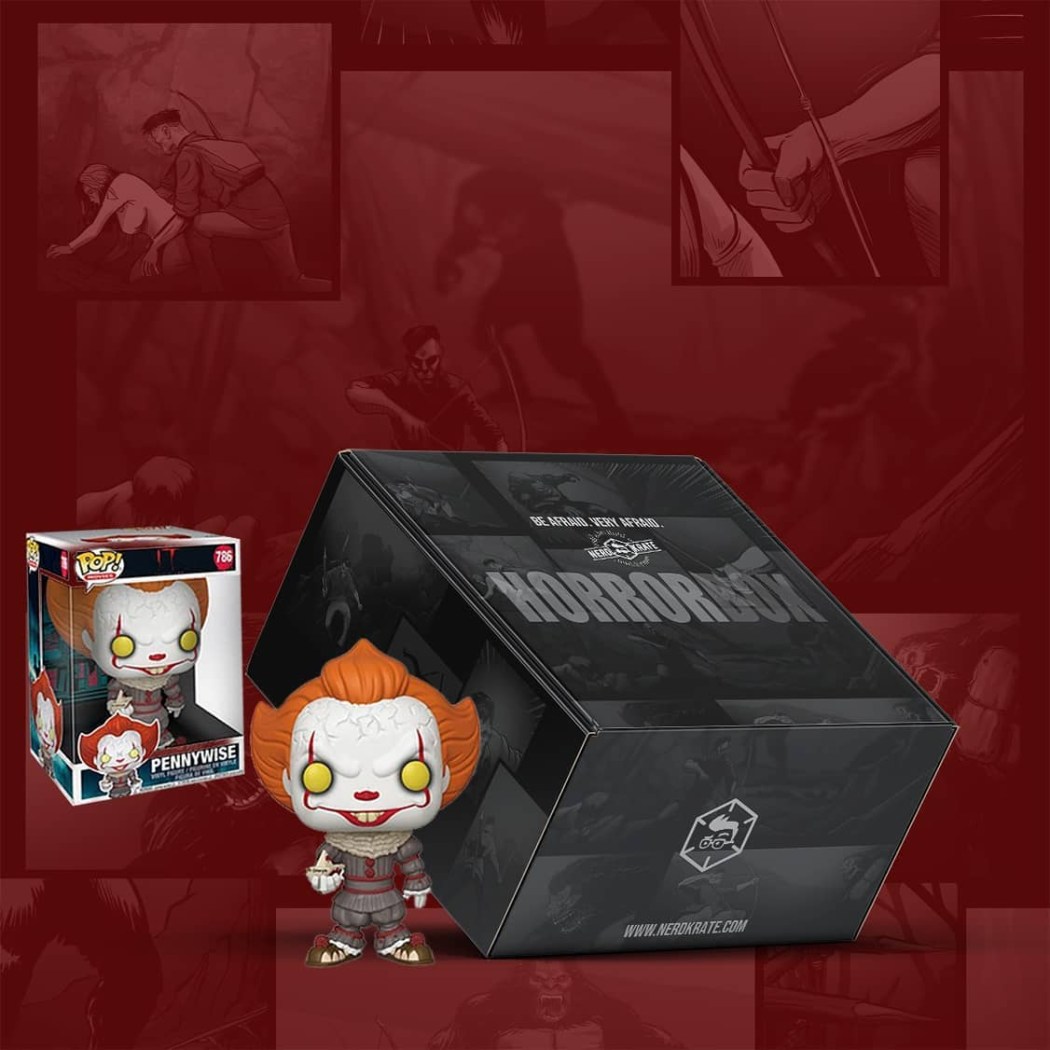 Image from: Horror Krate by Nerd Krate
Why We Love It: If you are a total geek and enjoy thrills & screams then this one is for you. Horror Krate by NerdKrate gives you a pop culture collectible, curated to fill your heart with much fun by featuring characters from horror movies and such! Discover a wide collection of famous characters delivered to your door every month.
---
Image from: The NME Box
Why We Love It: NME Box brings out your creativity. Each box is packed full of makeups for that effect you've been wanting to achieve. It includes 5+ products like wigs, palettes, and prosthetics. Create a perfect look based on a theme!
---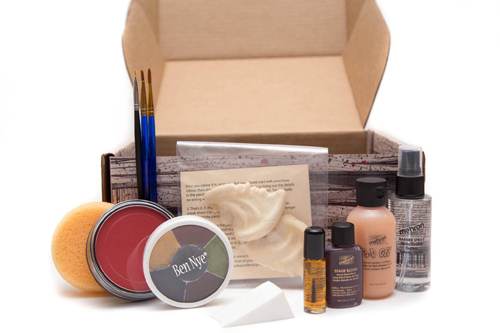 Image from: FX Crate
What You Get: Sometimes, Halloween costumes are simply aren't enough and that's where FX Crate comes in. They send special effects make-up and make-up tools with varying themes every month, so you can be a little extra with your horror-themed cosplays. And yes, they send prosthetic pieces! This monthly subscription also comes with access to online tutorial videos for visual learners and to a community where you can share your work.
You can also find other makeup subscription boxes here!
---
Image from: our review
Why We Love It: Spooky has never been this cute! Spooky Box Club is a subscription that sends themed goodies every month, and although it is meant to be for horror fans, expect cuteness written all over the box. Items range from accessories like necklaces and pins to unique collectibles and prints. Although targeted for adults, kids will surely appreciate most of the items too. Another thing we love about this subscription? They donate a portion of the proceeds from each box purchased to a worthy cause every month!
Read all our reviews of the Spooky Box Club to find out more about this subscription.
---
Image from: Skulls Unlimited Bone Box
What You Get: Bones and skulls collectors can now have new specimens to add to their collection year-round, thanks to Skulls Unlimited Bone Box. They send museum-quality specimens every month, including the most unique and rare osteological products.
---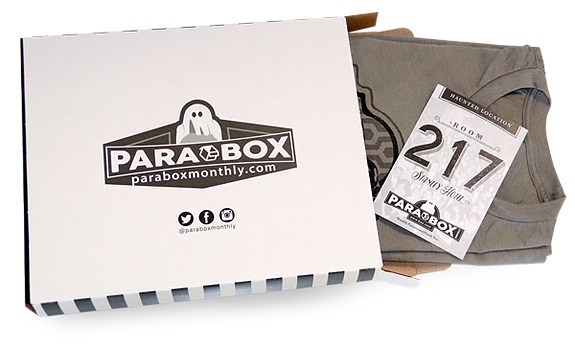 Image from: ParaBox
Why We Love It: ParaBox is not your ordinary virtual scavenger hunt. This monthly mystery experience will also bring out your competitive side because they give out prizes for those who are able to decode the clues correctly. Aside from the clues and themed cards, every box includes a paranormal inspired tee.
---
Image from: Cryptid Crate
Why We Love It: Cryptid Crate makes it easier for cryptozoology and paranormal fans to get new goodies they will love every month. This curated subscription usually sends wearables and collectibles and also features both indie makers and known brands.
---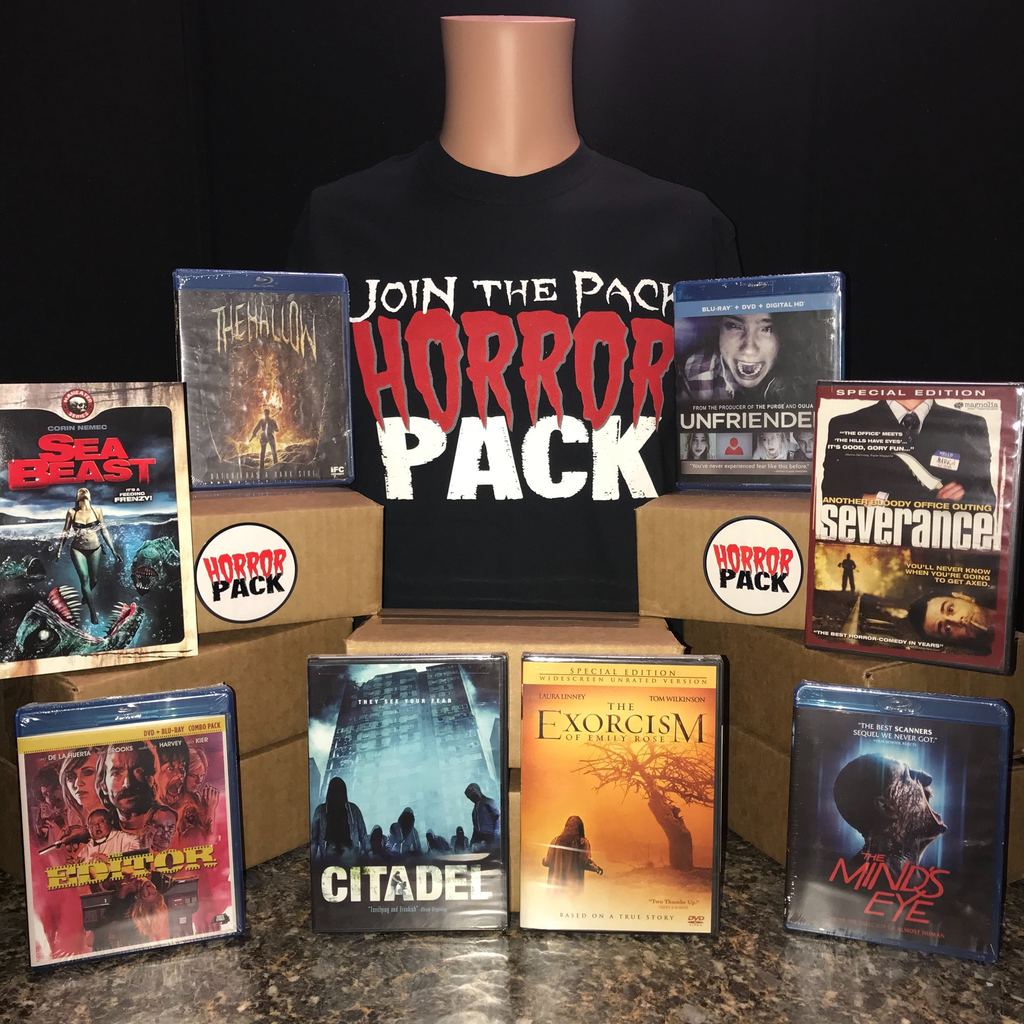 Image from: HorrorPack
What You Get: Why How about a horror movie marathon? HorrorPack sends Blu-rays and DVDs of the best and the latest horror movies to keep you on the edge of your seat every month. They have a panel that chooses four titles for each month, and yes, all the selections are yours to keep. It's a great way to build your own horror movie collection!
Visit our Subscription Boxes for Movie Buffs directory here!
---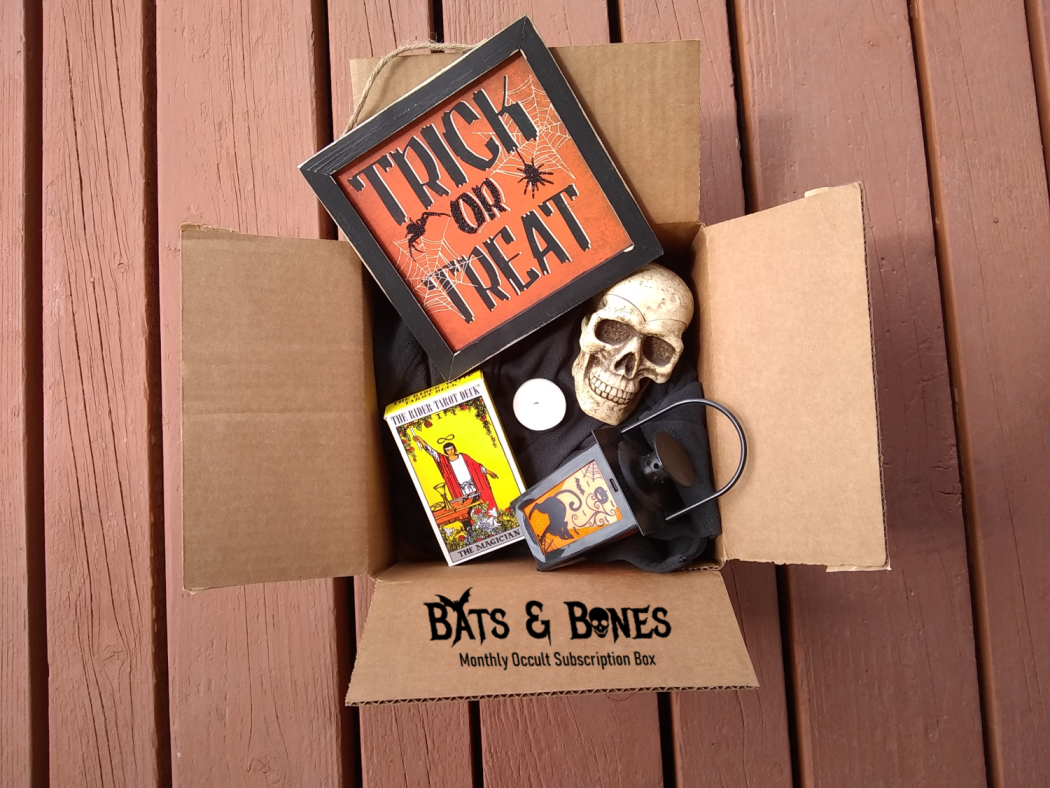 Image from: Bats & Bones Box
Why We Love It:  Discover your hidden talent. Bats & Bones Box is a monthly occult or goth subscription box delivered to you directly. Each item inside the box will help you enhance your supernatural powers. Themes vary each month. Some items may be home decors, some maybe candles or cosmetics. Truly a treat for Halloween enthusiasts!
---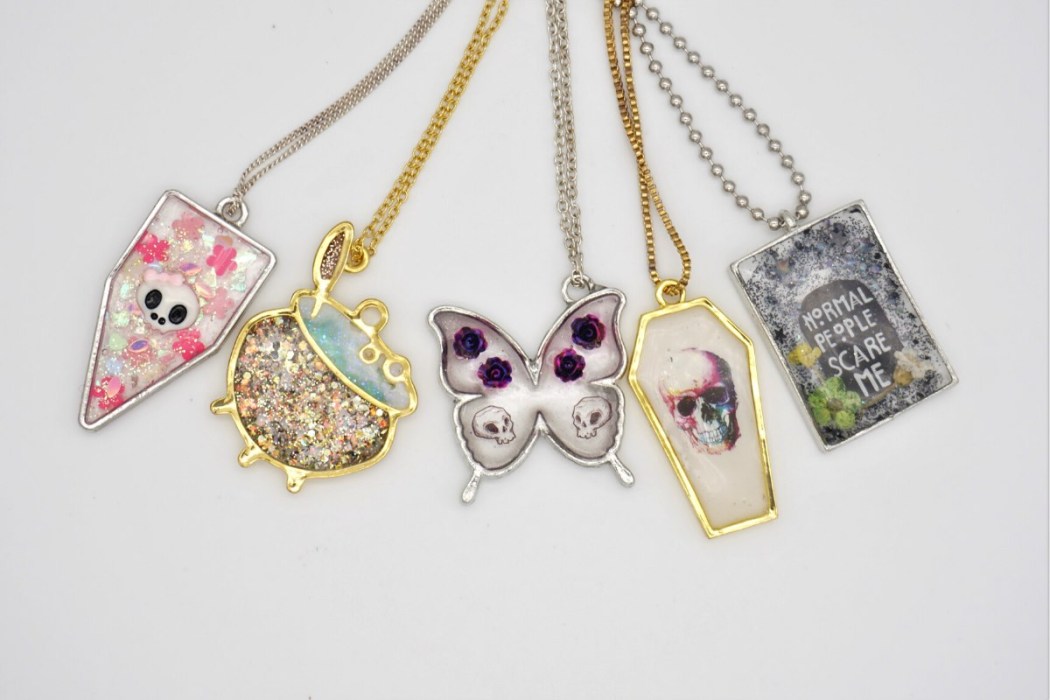 Image from: Curious Baubles
Why We Love It: Ever want a piece of jewelry designed to match your Halloween Look? Curious Baubles delivers a handmade resin pendant with a chain necklace for a fashionable finish. You've got the right to choose your metal color and necklace length. Pendants may include skulls, ghosts, witches, bugs, or other characters that may spice up your Halloween. These pendants may also be turned into keychains, charms or zipper pulls!
---
What are your picks for spooky Halloween subscription boxes?
 Add any of the boxes above to your subscription box wishlist here or see more lists of the best subscription boxes!