If you love exploring new recipes or you're just too busy to do the shopping and can't afford long prep time before cooking, there are meat subscriptions and delivery clubs that are perfect for you! These subscriptions offer the kind of meat that you like, or if you want to explore more options, while also providing you the perfect recipes and some even include other ingredients for you to be able to whip something up that will truly appeal to your palate. Meat lovers and those who want to fulfill their protein need every day will definitely go for these best meat subscription boxes and delivery clubs! Whether you want to cook a meal or get some jerky to start your day, you can select from these Meat Subscription Boxes to find great choices!
Don't forget to hit the heart button at the top of this post to save it for later so you can try more boxes on the list!
The Best Meat Subscription Boxes!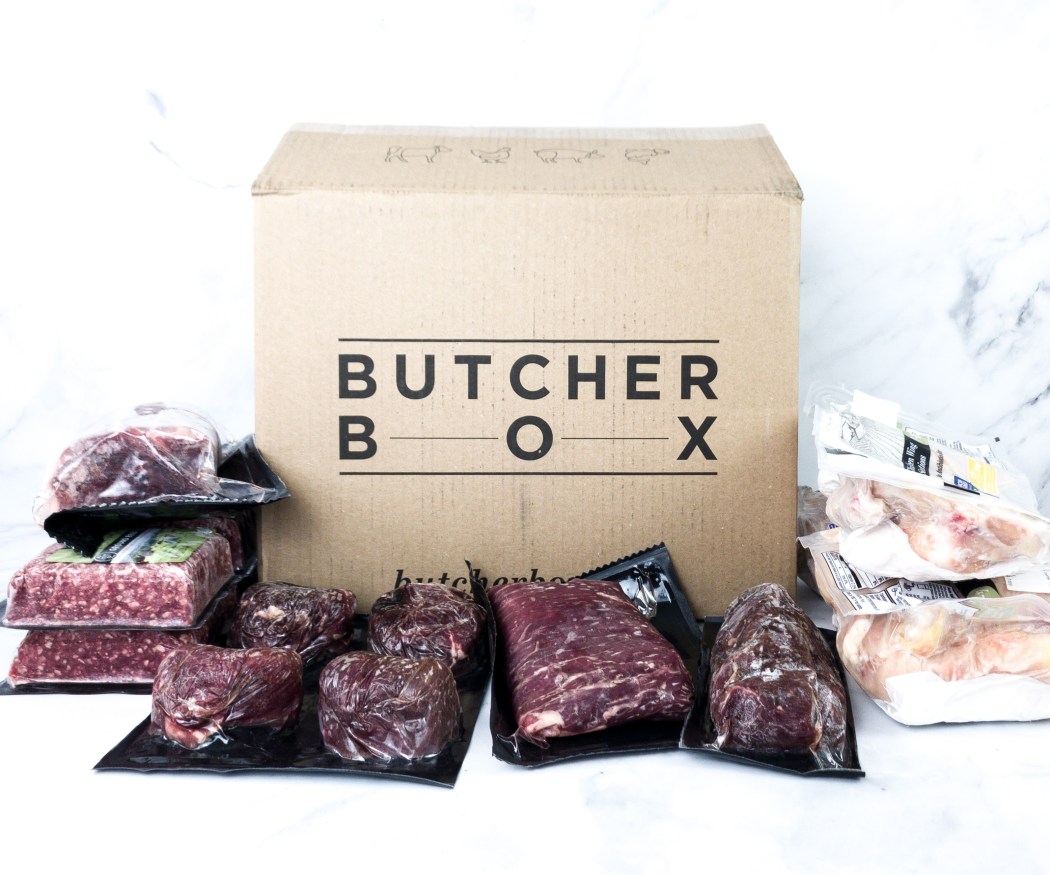 What you get: If you want to get premium quality meat, there's the Butcher Box! It delivers a selection of premium quality meat enough for about 15-20 meals in each box! Also, everything has been carefully cut and prepared, saving you a lot of time compared to when purchasing from butcher shops. Their 100% grass-fed beef is top-notch and is one of the best that you can get. They also offer pork, chicken, and other meat products. You can also have the box delivered every two or three months depending on your needs.
See Butcher Box reviews and learn more about this meat subscription box!
Price: Boxes start at $129 per month.
Deal: Check for the latest special offer for Butcher Box! Use this link to get the deal.
---

What you get: Rastelli's is a meat delivery service, and it sends frozen foods right to your door! You can choose from several plans or go with a one-time order or you can choose to subscribe to save more money. Get menu staples like ground beef, sirloin steaks, and chicken breasts. The meats are also 100% antibiotic-free and USDA certified.
Check out the reviews page for Rastelli's and see more!
Price: The subscription cost starts at $89.10 every week.
Deal: Take $15 off your first purchase at Rastellis.com. Use coupon code RASTELLIS15.
---

What you get: Wild Alaskan Company delivers wild-caught, sustainable seafood to your doorstep every month! This subscription offers perfectly-sized portions of wild salmon and wild white fish that are ready-to-cook! Choose from Wild Salmon Box, Wild White Fish Box, or Wild Combo Box!
Price: There are 3 options available for $131.88 + FREE shipping – each box includes 10 servings of 6-ounce portions!
Deal: Get $15 off your first order! Deal applies automatically, just visit and subscribe.
---

Get your subscription box delivered when you need it. You set the schedule and can change it any time. Before we pack your box, we'll give you time to review it and make sure it's full of the meat you'll use.
Planning to host dinner guests? Add your favorite cuts to celebrate the occasion. Freezer full? Pause your subscription until you need a refill.
Price: Custom Box- $99, Steak Lovers-$159 and Japanese Wagyu- $249.
---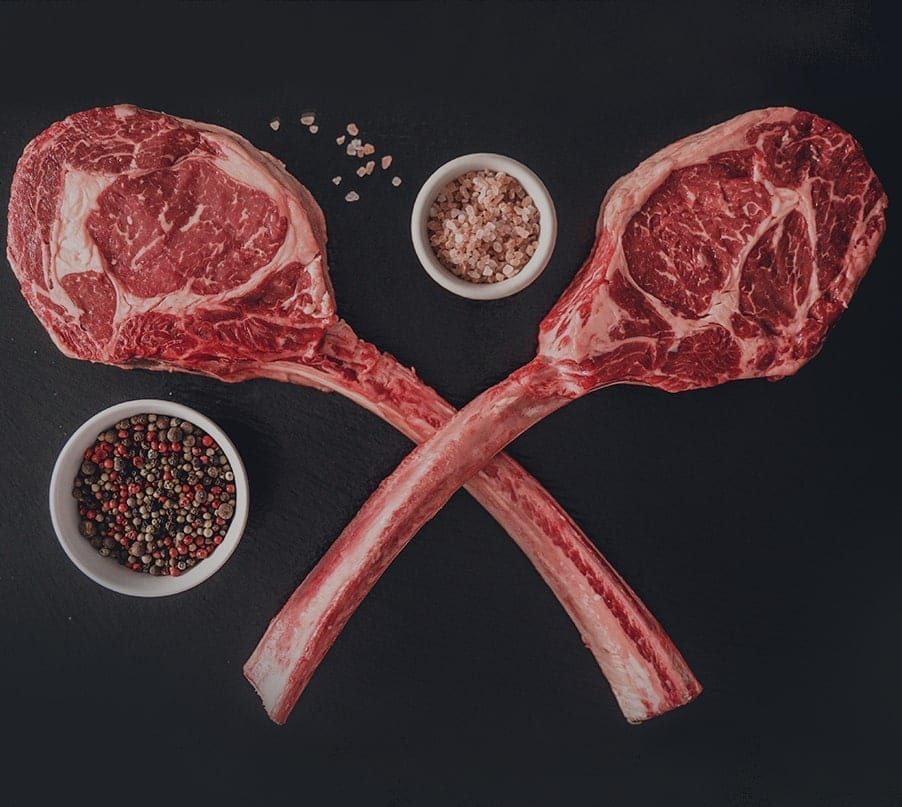 Barbecues, seasonings and grilling products Mr. Steak has perfected after decades of grilling. But Mr. Steak isn't just about BBQ, it's also a lifestyle that embraces adventure, new experiences, and encourages us all to find our zest for life.
Price: Get your steaks for $109.65 every two weeks.
---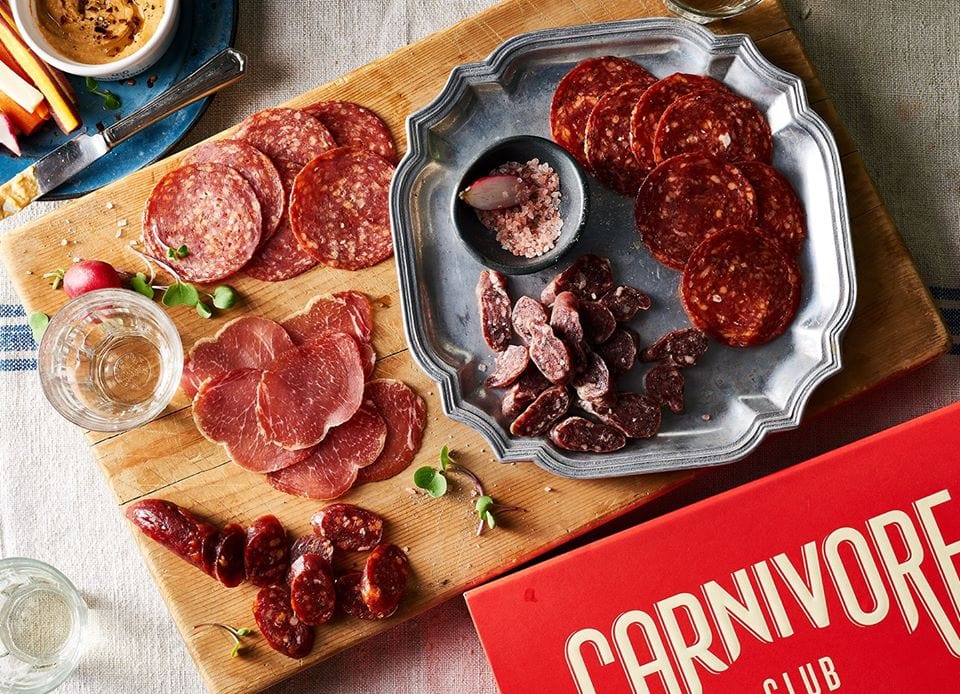 What you get: Meat-lovers will definitely go for the Carnivore Club as they deliver high-quality meat selections, right at your door! Each month, receive 4 to 6 premium cured meats like prosciuttos, salamis, bacon, and more! Also, you can't these in your local grocery stores!
Find out more about this subscription by visiting the Carnivore Club reviews page!
Price: You can get the classic box starting from $39.99, and the snack box starts from $24.99.
---
What you get: Get delivery of steaks, chops, ribs, or other premium selections from Stock Yards Club! You can also get USDA Prime and USDA choice cuts. The meats are perfect for special occasions, outdoor grilling on campings, or any-night-of-the-week dinners, or when you just want to impress everyone with delicious meats!
Price: The subscription cost starts at $199.99 each month.
Deal: Get 15% off Your Order of $99+ Use coupon code IR15 and Use this link to subscribe.
---
What you get: Omaha Steaks is a fifth-generation family-owned company dedicated to bringing the absolute best when it comes to premium steaks and gourmet food. The plans are easy and affordable, and you can stock up with the best, most tender steaks, effortless meals, extra juicy grilling meats, and more. You can get the boxes monthly, bi-monthly, or quarterly over the course of a year.
Price: Get the monthly steak box starting at $79.99,  the bi-monthly box for $109.99, or the quarterly box for $149.99, plus free shipping.
---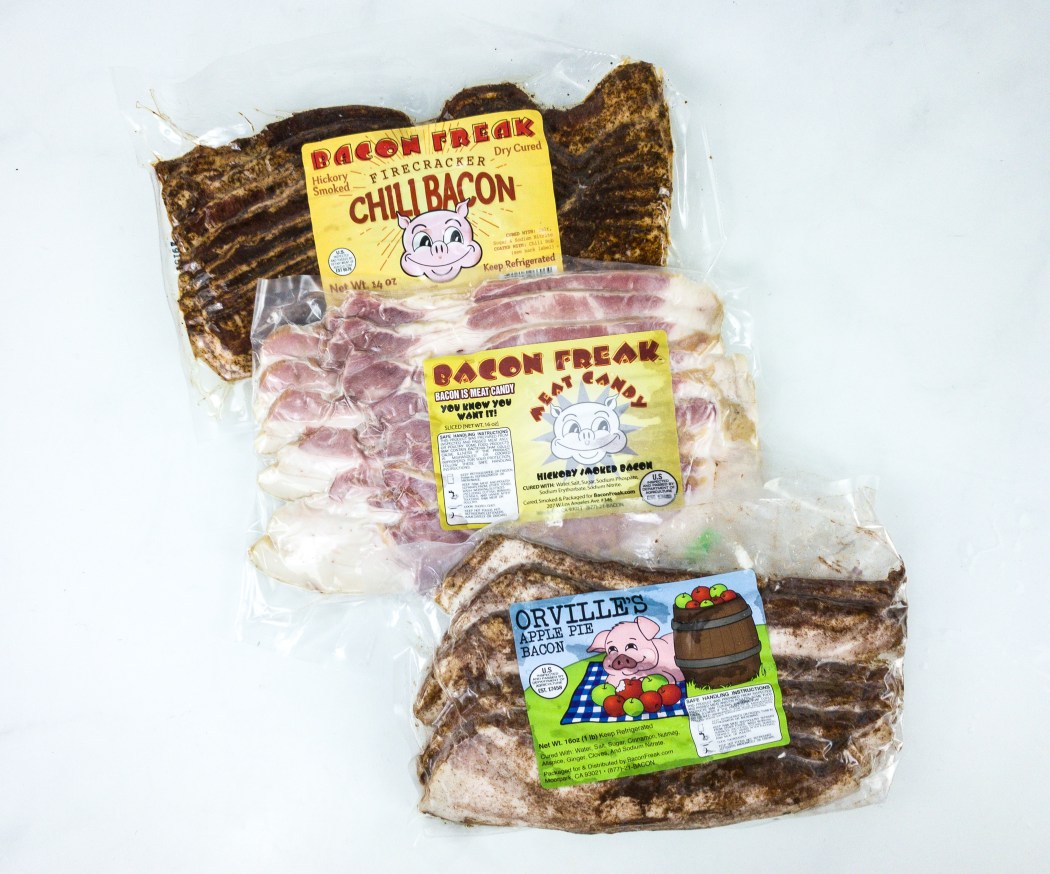 What you get: Bacon Freak offers different varieties of gourmet bacon and delivers them straight to your door, and it will depend on your preferred frequency. You can choose among these subscriptions: Bacon Is Meat Candy with 2 packs of bacon, King Size Bacon Is Meat Candy with 3 packs of bacon, and Bacon Plus Bonus with 2 packs of bacon and 1 pack of sausage. You can also choose to only receive nitrate-free, gluten-free, or pepper-free bacon if you want!
Check out the Bacon Freak reviews page to see more!
Price: The bacon subscription starts at $149.75 per quarter.
---
What you get: Each month, Jerky Snob sends you either a half or full pound of the best and most delicious jerky, depending on your selections. Choose between medium and mild, or just mild (this one's not about the tongue-searing spice – it's about unique jerky flavors), and there are also gluten-free flavors. The jerky is always free of MSG, nitrates and nitrites, and high fructose corn syrup.
See the Jerky Snob reviews page to find out more about this subscription!
Price: The subscription costs $15 per month.
Deal: Save 10% off all of our subscriptions and everything in our shop. Use coupon code HELLO.
---
What you get: Moink sends ethically-sourced grass-fed and finished beef and lamb, pastured pork and chicken, and wild-caught seafood. You can choose from the 5 box options, or try the small sampler box. You can get Beef, Pork and Chicken, Beef, Chicken and Salmon, Beef, Lamb and Chicken, Just Beef, or Chicken and Salmon. You can choose the frequency of delivery (every 3, 4, 6, or 8 weeks).
See the Moink reviews and get a glimpse of our past boxes!
Price: The subscription costs $159 per month.
Deal: Get $20 off your first box! Use this link to get the deal.
---

What you get: Vital Box delivers the world's finest wild seafood and organic fare, and these are all harvested from healthy and well-managed wild fisheries and farms. You can get wild salmon, and other fishes like halibut, cod, tuna, sole, sablefish, with salmon burgers, dogs, and sausages, and even shellfish! You can choose from their 3 available boxes: Wild Salmon, Wild Fish, and Wild Seafood boxes!
Price: Get the Wild Salmon Box for $129, The Wild Fish Box for $169, and the Wild Seafood Box for $199.
---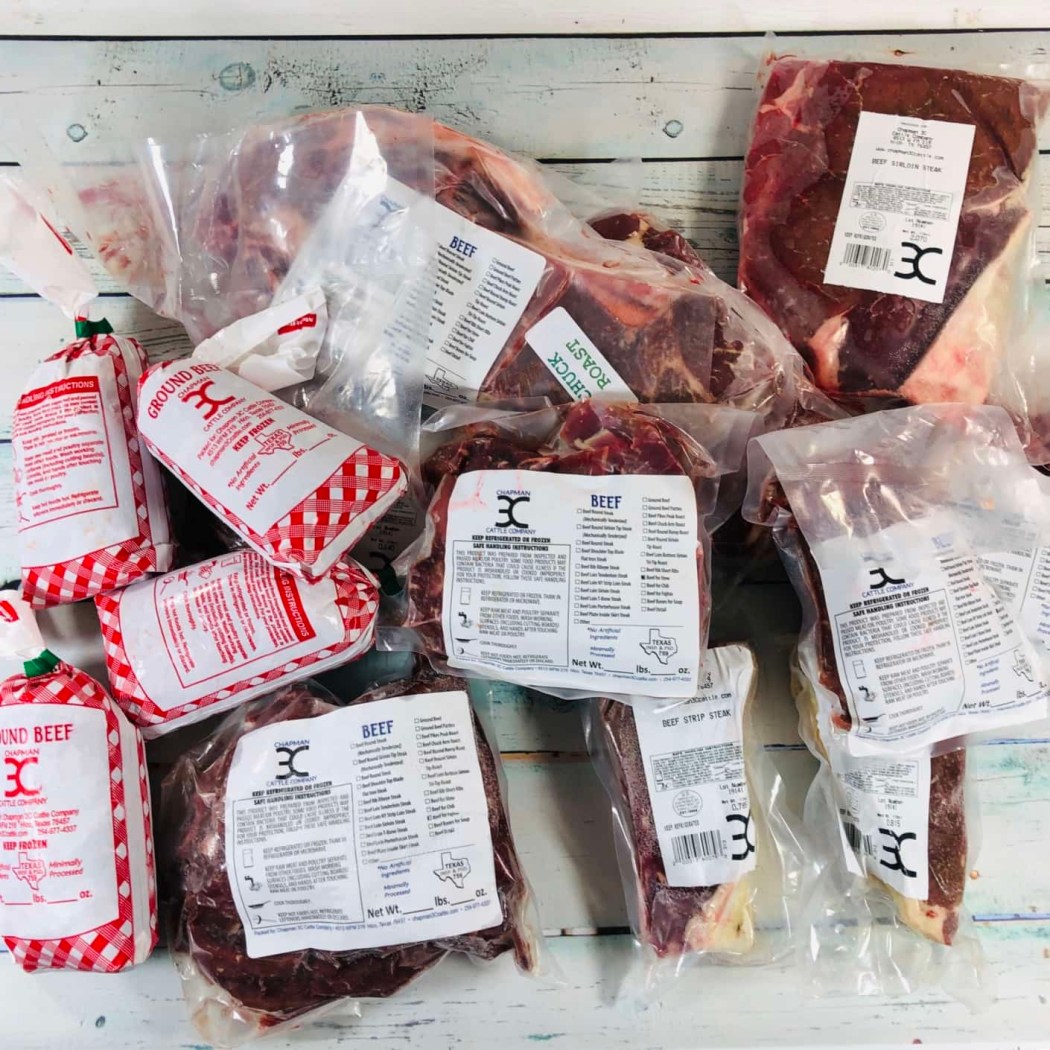 What you get: This monthly beef subscription service lets you purchase a whole or half beef, one month at a time. With the 3C Monthly Meat Subscription, you will have your meat portions delivered to your door monthly, so you don't have to worry if you don't have massive freezer space.
See the 3C Monthly Meat Subscription reviews page to learn more about this subscription!
Price: The subscription costs $190 per month.
Deal: Subscribe and save 3% ($184.30) on all remaining orders after the first 2 orders! Deal applies automatically, just visit and subscribe.
---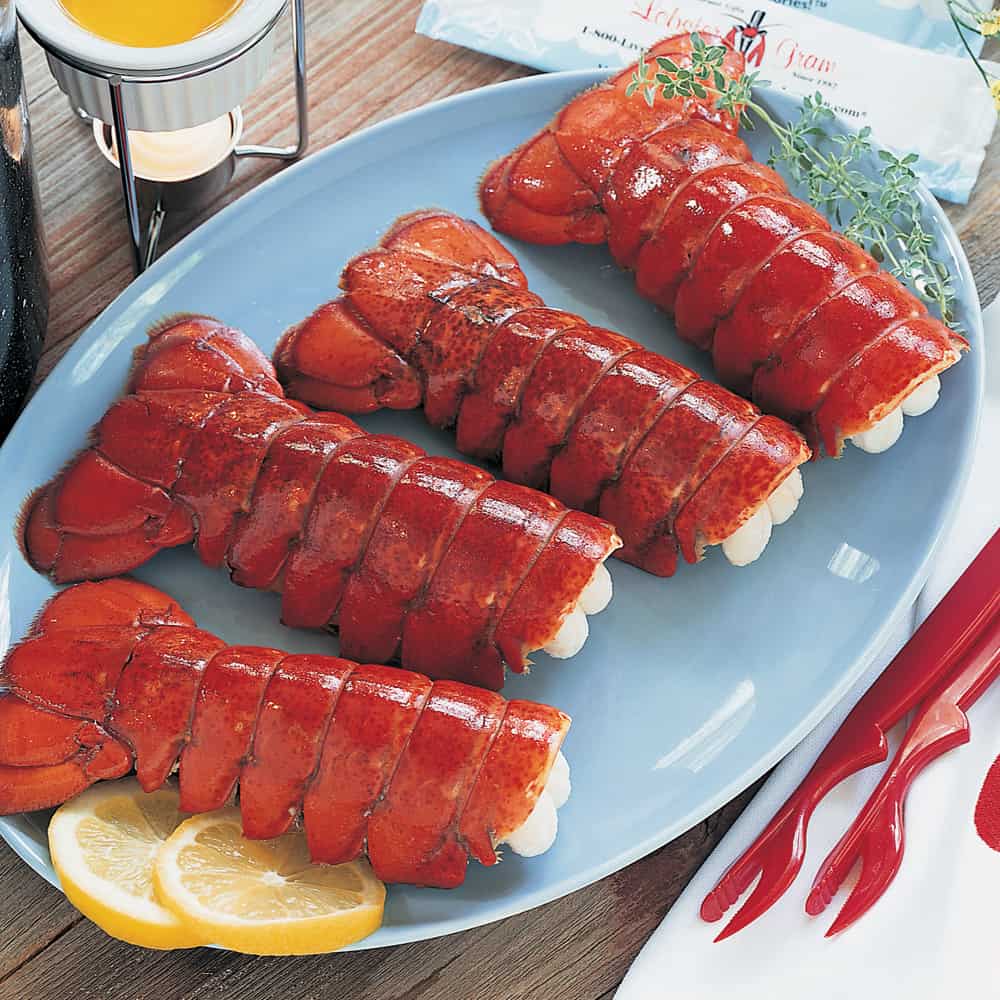 What you get:  Amazing Clubs Lobster of the Month Club is a premium lobster subscription that sends a mouth-watering selection of delicious Maine lobster tails each month, fresh from the cold and clean waters of the North Atlantic Ocean! You will get four large tails of premium Maine lobsters weighing 7-8 ounces each! Sounds really delicious and amazing!
Price: The subscription cost starts at $116.95 each month.
---
What you get: Get the world's best bacon delivered at your door each month from Tender Belly's Bacon of the Month. Receive up to four pounds of dry-cured, cherrywood-smoked bacon flavored with signature maple rub or spiced with habanero mix. There are also no sugar varieties for carb-free deliciousness and those who are also watching their weight and sugar intake.
Price: Subscription costs $64 per month.
---
Home delivery of locally produced grass fed beef, pasture raised heritage pork, pasture raised non-gmo chicken, and pasture raised lamb.
---
Gift The Greatest BBQ Subscription Ever. Seriously.
You know your dad, BFF, bae, boss, etc. likes BBQ. It's a pretty safe bet. But what kind of BBQ? From Memphis, Tuscaloosa or Texas? Brisket, pulled pork or ribs for breakfast?
See, there's a lot more to this than you originally thought. Why not get ALL THE BBQ? With our Greatest BBQ Subscription Ever, you or your very lucky pal will receive hand selected BBQ on a monthly basis from the nation's most beloved smokehouses.
Each box sent to subscribers will serve 4+ people
---
What you get: Get California Seafood delivered right at your door with Kitchen Catch! The box focus on lesser-known California seafood to expand your seafood palate and make you comfier with cooking and eating more types. You can choose how many pounds of fish you want each week and add your dietary restrictions.
Price: Subscription cost starts at $10 for each serving.
---

What you get: Every month, get awesome artisanal bacon from makers across America, and taste this awesome bacon from Bacon Buff! Aside from super original bacon recipes, you can also get other treats like shirts, stickers, and other bacon goods from this subscription!
Price: The subscription costs $29 per month.
---
What you get: LOLJerky sends beef jerky each month, and they're carefully selected from all-natural grass-fed cattle from the best local farmers and ranchers in the USA! You can choose the number of bags you want to get each month, and these bags are individual-sized bags with 2-3 servings each. Satisfy your need for jerky with this subscription!
Check out the LOLJerky reviews page for more!
Price: Prices start at $9.95 per bag, and you can get as much as 6 bags each month for $39.95.
Deals:
---
Not everyone has time to drive out to the butcher. truLOCAL lets you shop for clean, locally sourced meat products online, and our convenient delivery means less trips to the grocery store.
Price: Build your box starting at $125 per month.
Deal: Get 2 striploins with your first regular sized box! Use coupon code HELLOTRULOCAL. Valid for new customers only on regular boxes in Ontario and Alberta.
---
Whether you want to cook meat for a special event or just want to have a jerky for snack, there are more meat subscriptions you can try! Did you find your perfect match?
You can also visit the list of the best subscription boxes for 2020!
Say Hello to More Meat Subscriptions!
Find more related subscription options in these lists: