Humans eat a variety of foods, and fresh fruits and vegetables are no exception. They are an important part of a healthy, balanced diet, and they're nutritious and delicious too! And like most grocery delivery services, fresh produce can also be delivered straight to your doorstep with little to no effort. Thanks to produce delivery services and subscriptions, we can have fresh fruits and veggies to fill our homes with – a great source of vitamins and minerals the body needs!
These subscriptions use the farm-to-door method, which allows people to purchase produce at the best and fair prices, because there are no middlemen involved. They also help avoid weekly trips to grocery stores, and that's why these delivery services and subscriptions are a big hit! It's a great way to get the fresh produce we want and need, and the best part of it all, helping farmers out in the process! Not to mention, these services and subscriptions lessen food wastes too.
On this list, we've gathered some of the best produce delivery services and subscriptions you can trust for fresh deliveries of fruits and vegetables. Check them out below and find one or maybe even two that'll keep your home stocked up with a fresh source of nutrients!
All The Best Delivery Services And Subscriptions For Fresh Produce!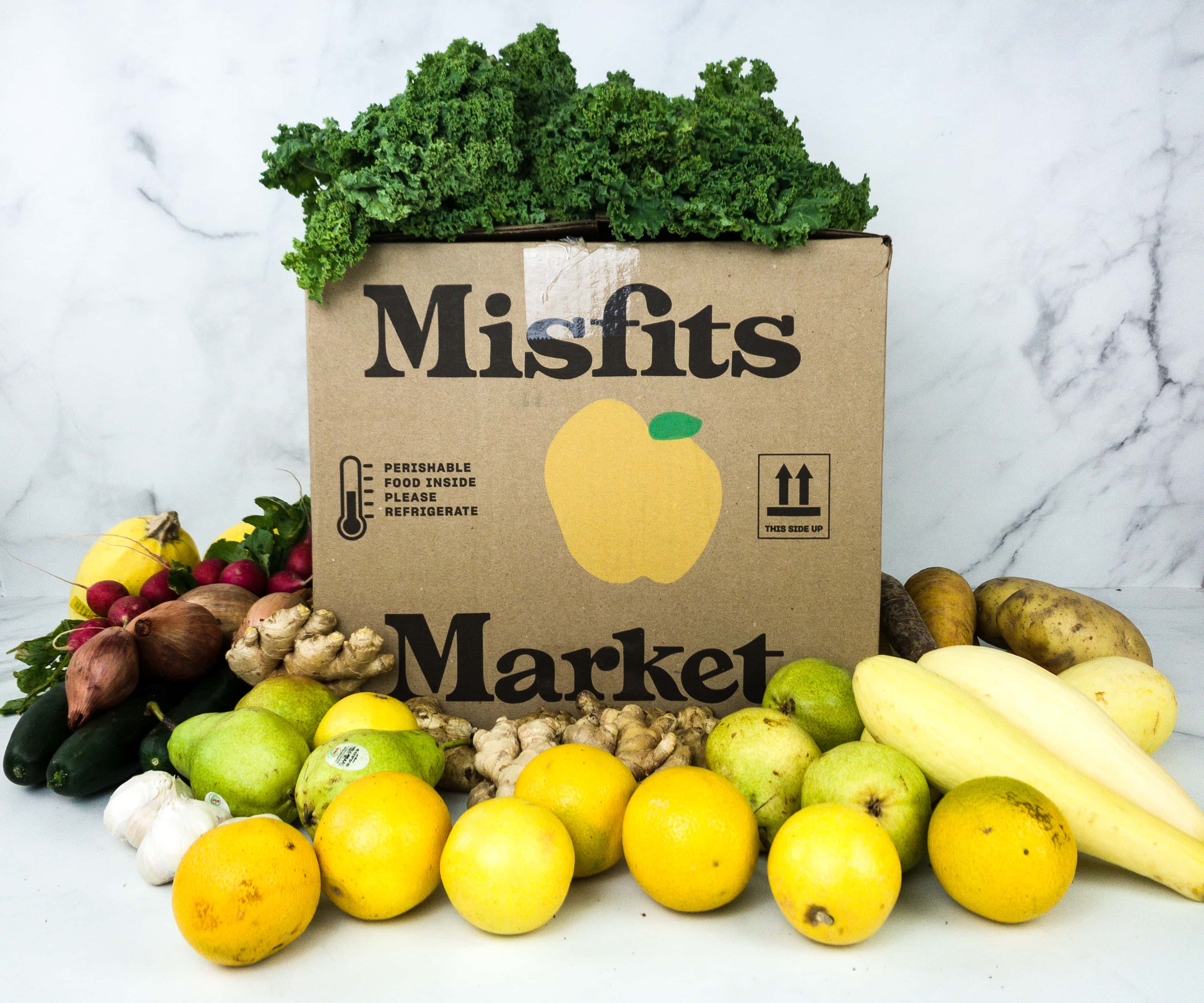 Image from: our review
What You Get: With their mission to combat food waste, Misfits Market sends "misfit" fruits and vegetables, or those produce that look weird but are definitely ideal for consumption. They source fresh produce from organic farms and offer it to subscribers for a much lower price than grocery stores. And now, no more restrictions on the Mischief and Madness box! You can build your own box as long as you meet their $30 order minimum – no membership fee, just fill it up with produce you want and need from an assortment of fresh, organic, and non-GMO produce. It's easy shopping while saving more bucks, all in the comfort of your home!
---
What You Get: Maybe the world we live in is imperfect, but it's always nice to know that there's a perfect way to get healthy and high-quality produce without leaving your home! Imperfect Foods is one way to effortlessly shop fresh produce and other kitchen staples at affordable prices that are at least 30% less than grocery stores. You'll be asked a few questions about how many people you're shopping for, your dietary preferences, the types of products you usually buy, and the most important meal of the day for your household. They will then recommend a grocery plan for you to last a week. Not only do you save time, money, and energy, but you also save food from waste!
Deal: Get 20% off your first FOUR boxes! Use coupon code SAVE20X4. Maximum $20 discount per box.
---
Image from: Hungry Harvest
What You Get: For weekly boxes of fresh produce, there is Hungry Harvest that'll help you easily shop at home. This subscription's mission is to reduce food waste and fight hunger, which is why they source and recover produce from farms and wholesalers, then offer to subscribers at prices they can afford. You only have to choose your box size – Mini (good for 1-2), Full (good for 2-3), and Super (good for 4-7) with options for veggie, organic or mixed, delivered every week or every other week to your doorstep. What makes this delivery service even more noteworthy is they also donate fresh produce to local hunger relief programs for every box sold.
Deal: Get 50% off your first box! Use coupon code VEGGIE50.
---
Image from: Melissa's Exotic Fruit Club
What You Get: At Melissa's Exotic Fruit Club, the most unique fruits are selected at their peak of perfection, then carefully hand-packed to ensure that all the fresh produce arrives in great condition. Every box comes with a stunning selection of the most luscious and wholesome, exotic fruits that you may (or may not) have heard of before, making it a perfect gift for any occasion! Delivered every month to please your taste buds with new and seasonal flavors to taste, you'll surely be stunned with unfamiliar fruits all year round! Past fruit selections include dragon fruit, rambutans, papaya, feijoas, starfruit, mangosteens, and more.
---