Jerky is definitely one of the greatest foods ever invented! It's ideal as a meal alternative or a quick afternoon snack to fill you with the much-needed protein your body needs to keep you going. It's easy finding one at your local store, but it's much easier to have packs of flavor-filled meaty goodness with jerky subscription boxes. You'll no longer have to venture outside your homes as you can have the best tasting jerky delivered right at your front door!
Show More (6 items)
These subscription boxes provide you with a week or even a month's supply of delicious jerky. Its delectable flavor and great texture are what make jerky one fun snack to munch on. Whether you crave the salty and meaty taste or to get you by the day, these subscriptions will surely satisfy your jerky pleasure! Some of these boxes even offer unique and never-been-tried flavors that you won't want to miss for the world!
So if you are looking for the best jerky subscription boxes available, we've compiled them on this list for you to check out and try! These subscriptions will help you stock up on your favorite meaty snack, so you'll never run out of protein-loaded munchies to love!
The Best Jerky Subscription Boxes For Your Snacking Delight!
Image from: JerkyGent
What You Get: Discover and try the best-tasting craft jerky with every box from JerkyGent. You'll get to enjoy varieties of jerky to snack on from the countries top artisan makers. Each box is filled with a curated assortment of delicious, gourmet beef jerky that's based on your taste preferences. 100% sure you'll not receive the same jerky twice! They aim to let you try and discover different and new jerky brands from all over the country. Choose a plan: JerkyGent Mini (2 bags), JerkyGent Classic (4 bags), and JerkyGent XL (8 bags). All you have to do is sit back, relax, and eat!
Deal: Get $10 off your first subscription box! Use coupon code JERKY10.
---
Image from: Jerky Dynasty
What You Get: Jerky Dynasty is a monthly box subscription that provides exotic, gourmet, handcrafted artisan jerky and sausages to keep your stomach full all day, even when you're on the go! Delivered straight to your doorstep, you can expect 8-32 ounces of jerky every month. All you have to do is pick what box suits your snacking lifestyle. The Dynasty Club Edition offers 6-24 ounces of meaty delight, the Fitness Edition has 24-32 ounces of high-quality jerky, and the Lite Edition comes with 8-12 ounces of beefy goodness. Each box contains a variety of top-notch meaty goodies you can't stop munching on. So if you are looking for a high-quality and deliciously tasting post-workout snack or midday afternoon snacking, this is the perfect subscription box to try!
Deals:
---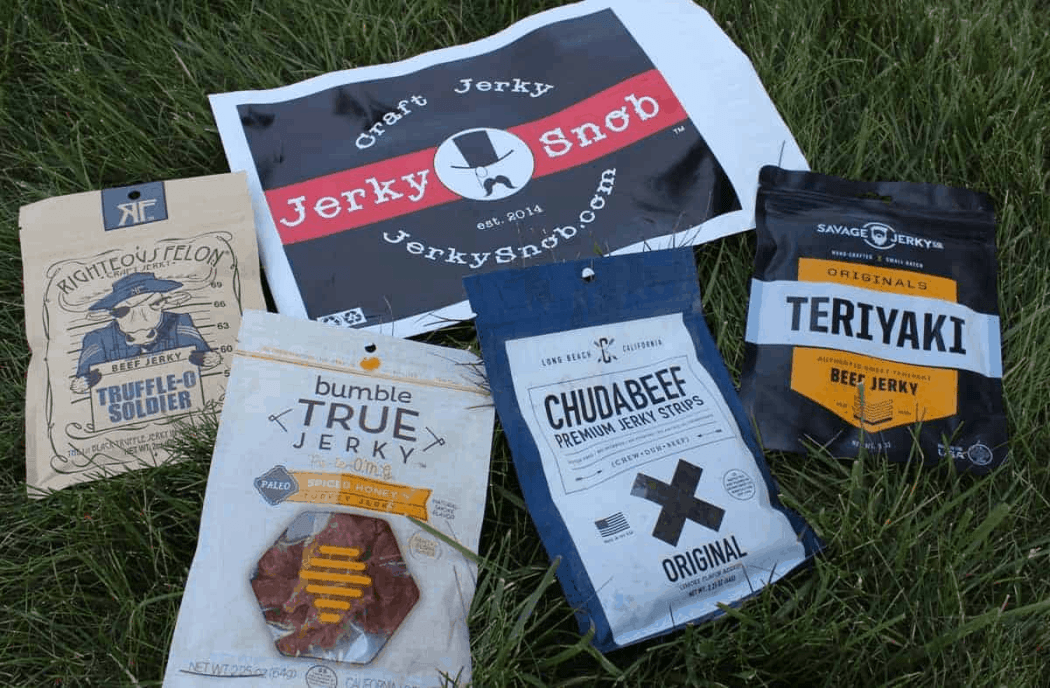 Image from: Jerky snob
What You Get: If you are looking for a premium-quality jerky that doesn't contain MSG, nitrates, nitrites, or high fructose corn syrup, then Jerky Snob is definitely the perfect jerky subscription box to try. Every month, you'll receive a box filled with a variety of healthy and delectable jerkies from independent and small-batch producers that you've probably never heard of before. Get 4, 8, or 16 ounces of carefully curated artisan jerky, depending on which plan you choose – 2 bags, ½ Pound, 1 Pound, plus a card with full details about the makers/company. You do not only earn yourself a delectable snack, but you also help small businesses thrive!
Deal: Save 10% off all of our subscriptions and everything in our shop. Use coupon code HELLO.
---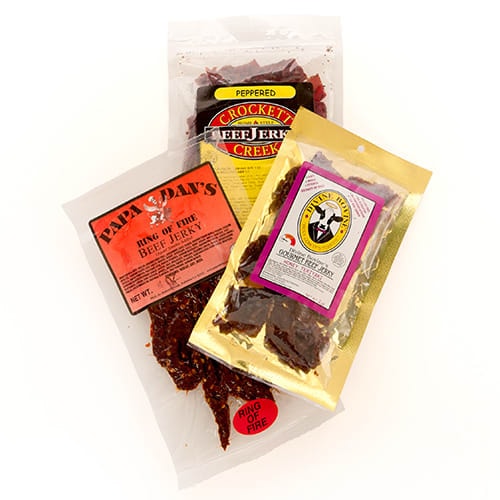 Image from: Amazing Clubs Jerky of the Month Club
What You Get: Amazing Clubs Jerky of the Month Club sends 3 different selections of America's best, boldest, and hardest-to-find cured meats available each month that'll make you say cheers to more jerky goodies! Every box contains mouth-watering, artisan-style jerkies with a variety of flavors ranging from the classics like teriyaki and peppered to new and delicious flavors like Cajun BBQ and honey BBQ, all sourced from well-known producers across North America. Each shipment includes new and different varieties made with only the finest, all-natural ingredients that guarantee 100% satisfaction!
---
Image from: LOLJerky
What You Get: For yummy jerky that can fill the tummy, there is LOLJerky that delivers delicious and healthy craft beef jerky straight to your doorstep. Partnering with trusted companies, you'll definitely get to taste the world's highest-rated artisan beef jerkies that are minimally processed & preserved and contains less than 5g of sugar per serving – no MSG, preservatives, or fillers, ever! Receive  1, 2, 4, or 8 bags per month – depending on which plan you choose, to discover and enjoy munching on delectable jerky. Grab bags of protein-loaded, all-natural, premium-quality jerky sourced from factory farms across the world, ideal for paleo, CrossFit, keto, and low carb dieters!
Deal: Get 10% off your first purchase! Use coupon code HELLO.
---
Image from: People's Choice Beef Jerky
What You Get: With People's Choice Beef Jerky, you'll receive packs of jerky meat to indulge in! Get 4 to 12 bags of high-quality jerky delivered straight to your doorstep on a weekly or monthly basis, depending on your preference. Choose from 5 jerky boxes they have – Keto, Spicy, Mild, Sweet, or taste them all in a Jerky Sample Box. Each box contains gluten-free, no MSG, no preservatives, and all-natural whole cuts of extra-lean USDA beef, proudly handcrafted in the US with real gourmet flavor that'll blow you off! It's a delicious, highly nutritious snack that you'll surely love!
Deal: Save 15% off on all orders. Use coupon code HELLOSUBSCRIPTION29.
---
Image from: ClubJerky
What You Get: ClubJerky is a monthly box subscription that provides delectable handcrafted beef jerky sourced from America's highest-rated small-batch jerky makers. You can now experience two or even four of the best-tasting jerky flavors you never knew existed before. It will include sweet, hot, spicy, peppered, tangy, original, and some unique jerky flavors to crave. Each shipment also includes toothpicks (yes, real toothpicks) for the meat stuck in your teeth. It's the perfect reward your taste buds need with great-tasting, hard-to-find beef jerky that's only a click away!
---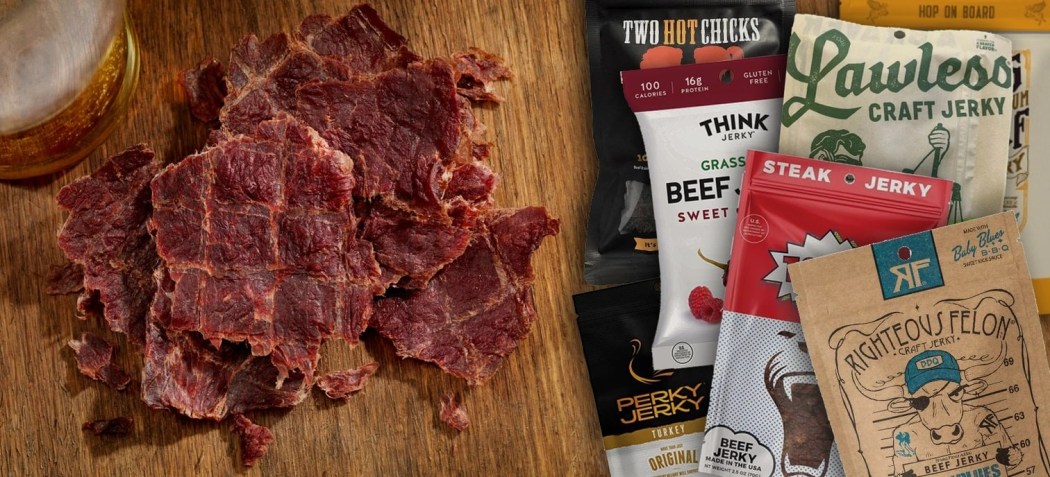 Image from: Jerky Subscription
What You Get: Jerky Subscription is a monthly box subscription that serves uniquely craft jerky brands and hard-to-find jerky flavors to delight your taste buds with! Their team tirelessly scouts the country for top craft jerky brands and selects only the most unique ones to offer and send to subscribers. Delivered straight to your home every month, you'll receive a box filled with flavorful jerky from a craft jerky maker, which may include flavors like aloha teriyaki, mango habanero, spicy barbecue, and much more. You can also choose the number of bags you want to include in each box – 2, 4, 6, and 8 bags. It's an ideal subscription to trust for discovering new jerky brands to love!
Deal: Get 10% off on your first month! Use coupon code HELLOSUBSCRIPTION.
---
Image from: Stick in a Box
What You Get: Stick in a Box is a unique jerky subscription that provides more than 400 hard-to-find brands and beef jerky flavors to more than a thousand meat-eaters all across the United States. You can choose from three subscription plans they offer and enjoy munching on yummy jerky. The Lite Knight comes with two bags of jerky and one gourmet beef stick; The Gladiator, which gives a full meat experience with 5-7 products from small-batch producers; and The Office Jerk with three times the amount of the Gladiator that'll surely please any jerky lover. Each month, you'll receive a unique selection of gourmet jerky and a variety of beef sticks that are hard to find at any local stores, packed in a box and delivered straight to your door for one month of jerky-filled snacking!
---
Image from: JerkyXP
What You Get: Craving for a deliciously tasting and budget-friendly jerky subscription? JerkyXP is a subscription that will take care of your tummy! They send out pouches of premium 100% beef that is slow-cooked and smoked to satisfy your taste buds and hunger whatever time of the day it is! Aside from regularly getting a pack of easy to chew and bold in flavor jerkies every 7 days, every 14 days, every month, or every two months (it all depends on you), you can also try their bundles and taste different flavors in one shipment. With just a click away, you can have the tastiest meaty snack right in front of you as you save bucks too!
---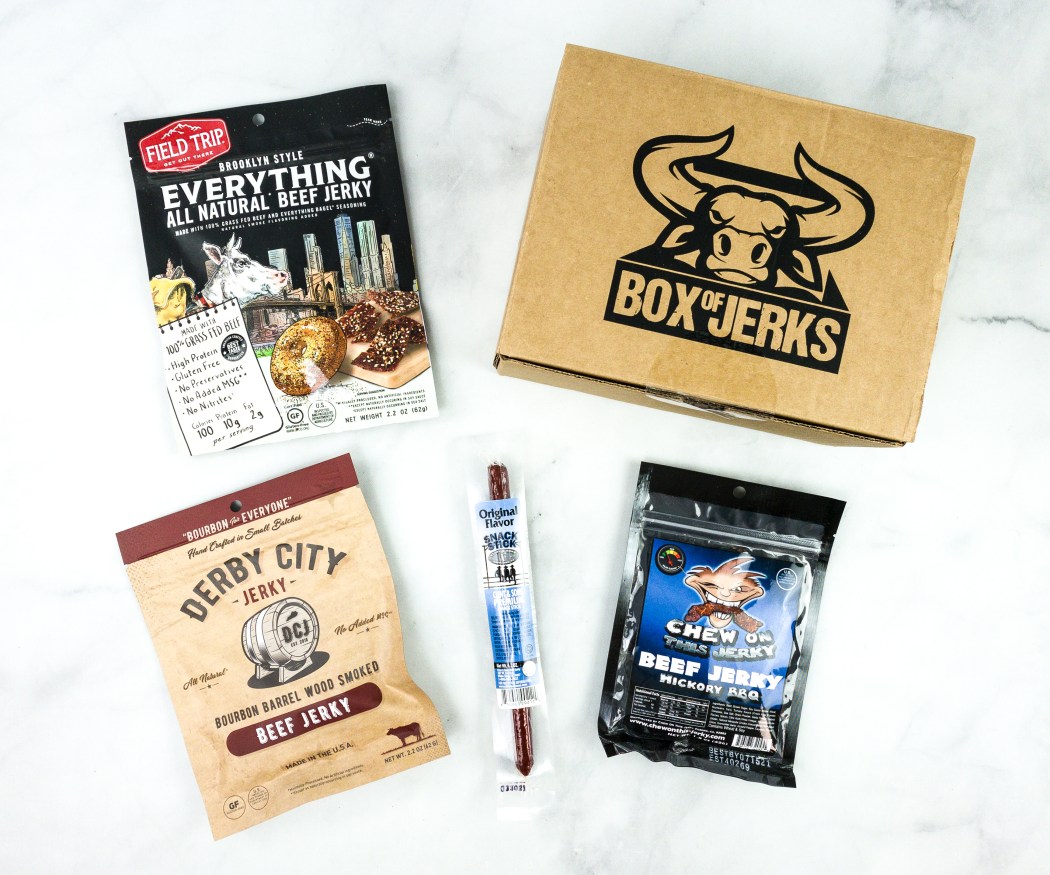 Image from: our review
What You Get: Take the ultimate journey to find the best jerky without leaving your home. If you are looking for a unique and great-tasting jerky to satisfy your cravings, then you must definitely try Box Of Jerks. This subscription features uniquely craft beef jerky brands filled with flavor and characters from smaller, regional producers. Select a plan from three different options they offer: Little Jerk/3 bags, Typical Jerk/5 bags, and Big Jerk/7 bags. You can expect different flavors like Original, Hickory BBQ, Peppered, Teriyaki, and other non-traditional flavors such as Sriracha, Chile-Lime, and many more!
---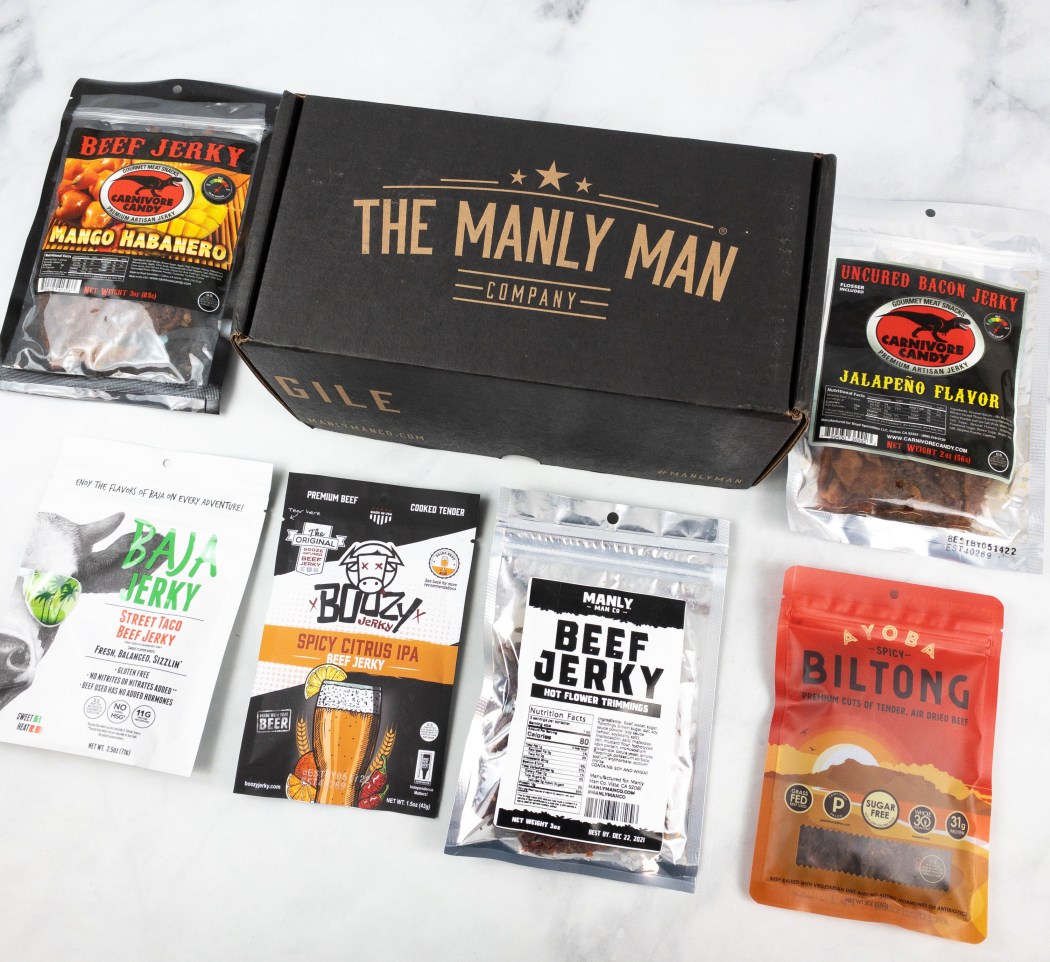 Image from: our review
What You Get: Resupplying you every month with meaty goodness, Manly Man Co. is the perfect subscription for your inner carnivore! This subscription makes sure you'll never have to worry about empty packs of jerky again. There are three box options available: Sample Size (3-4 bags), Classic Size (4-5 bags), or Man Size (7-9 bags). Subscribers also have the option to choose the heat level depending on their preference – Mild and Spicy. All you have to do is take your pick and feed your craving carnivore with meat snacks you can't resist!
---
And that's our list of the best jerky subscription boxes for 2023!
Don't forget to check out our complete list of the best subscription boxes in every category!