Indulge in your love for barbecue with unrivaled convenience and flavor-packed experiences! The irresistible aroma of sizzling meat and the tantalizing smoky taste that permeates every mouthful is simply delightful! However, procuring the necessary ingredients and supplies can be time-consuming and challenging, especially if you have limited time for shopping. Whether you enjoy weekend barbecues with your family or you're eager to explore new flavors of sauces and marinades, there's a BBQ subscription box perfectly suited to your needs.
Show More (2 items)
These subscriptions bring a delightful array of barbecue essentials right to your doorstep, including mouthwatering barbecue sauces, flavorful rubs, aromatic seasonings and spices, tasty marinades, convenient wraps, and more. Moreover, some subscription boxes even provide the convenience of delivering the meat for grilling, saving you precious time and allowing you to fully enjoy a barbecue gathering with friends and family, without the hassle of searching for the perfect cuts. Additionally, certain subscriptions offer specialized tools to enhance your barbecue experience and make it a truly enjoyable affair.
Are you ready to take your barbecue adventures to a whole new level? Explore our list of the best BBQ subscription boxes and elevate the taste of your barbecues!
The Best BBQ Subscription Boxes!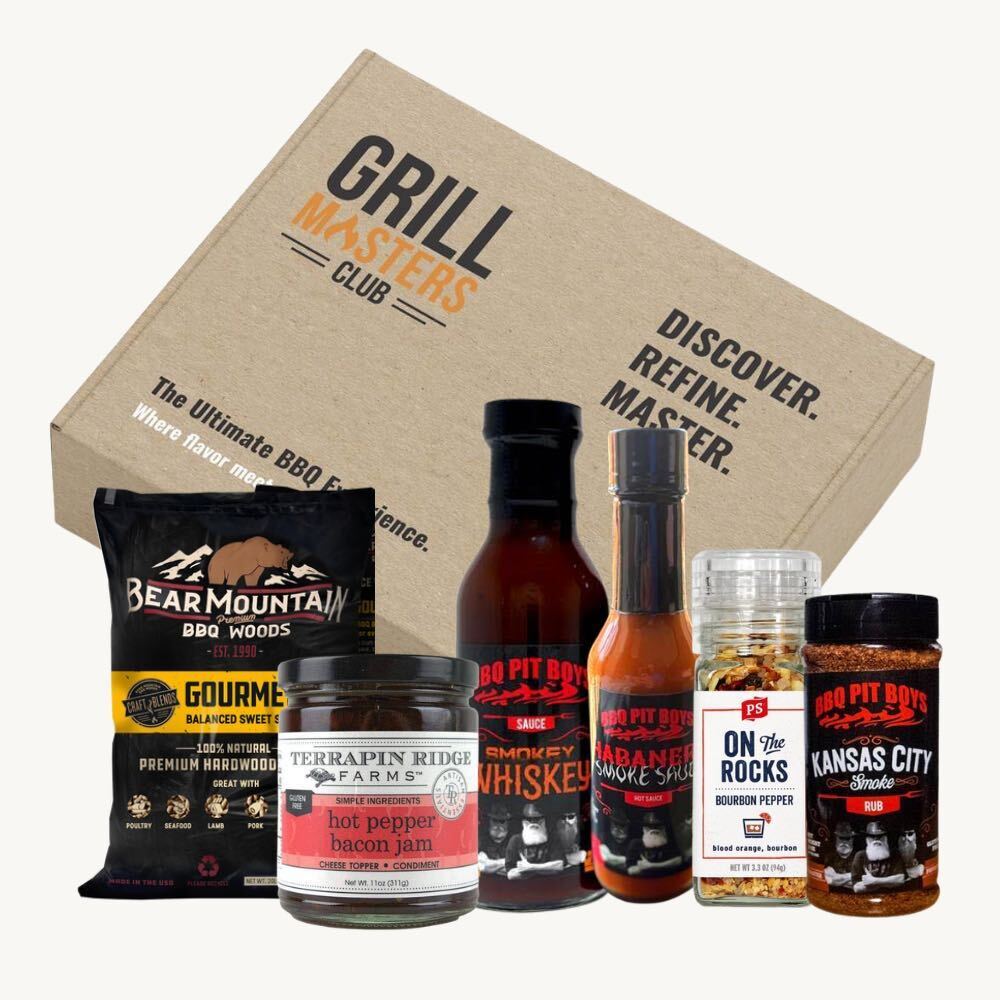 Image from: Grill Masters Club
What You Get: Get ready to hit the grill as the Grill Masters Club will make your barbecuing session all worthwhile! It is a monthly subscription service that sends out a range of BBQ items and recipes to its subscribers to make their barbecue experience more interesting and enjoyable. It includes rubs, seasonings, sauces, wood chips, and one surprise item chosen by a certified BBQ judge that would surely bring your barbecue dish to the next level! As a subscriber, you'll also gain access to a community where you can see new recipes, tips & tricks, discounts, and giveaways!
Deal: Get 10% off your first box! Use coupon code FIREDUP.
---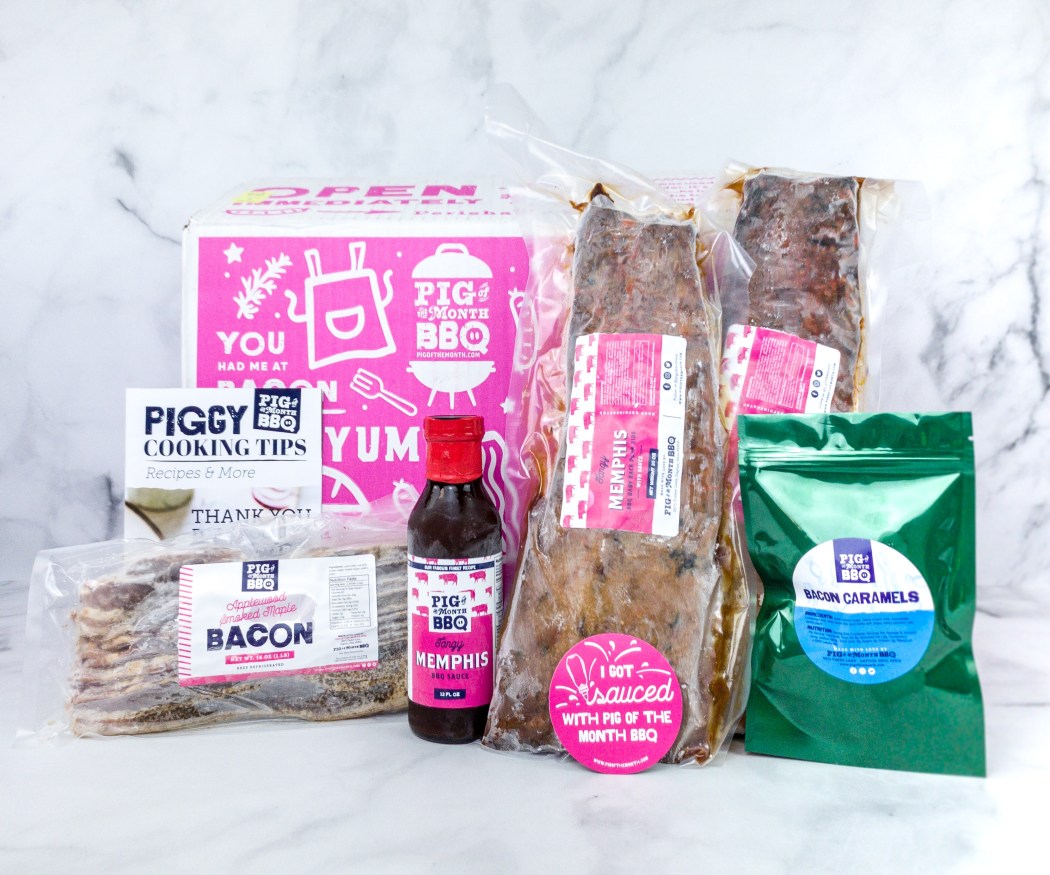 Image from: our review
What You Get: Enjoy a different level of barbecue dish using the all-organic and all-natural meats you'll get from the BBQ of the Month Club by Pig of the Month BBQ. Every box comes with a pair of pre-cooked to perfection meats together with sides, sauces, and seasonings that'll surely have your mouth water! It comes in a cooler topped with dry ice to make sure it'll arrive at your door in its perfect condition, whatever season it may be! There is also a booklet included in each package with reheating and cooking ideas. It's so easy and quick to prepare. All you need to do is reheat and devour the meat up to the last piece!
Deal: Get 15% off! Use coupon code hello15.
---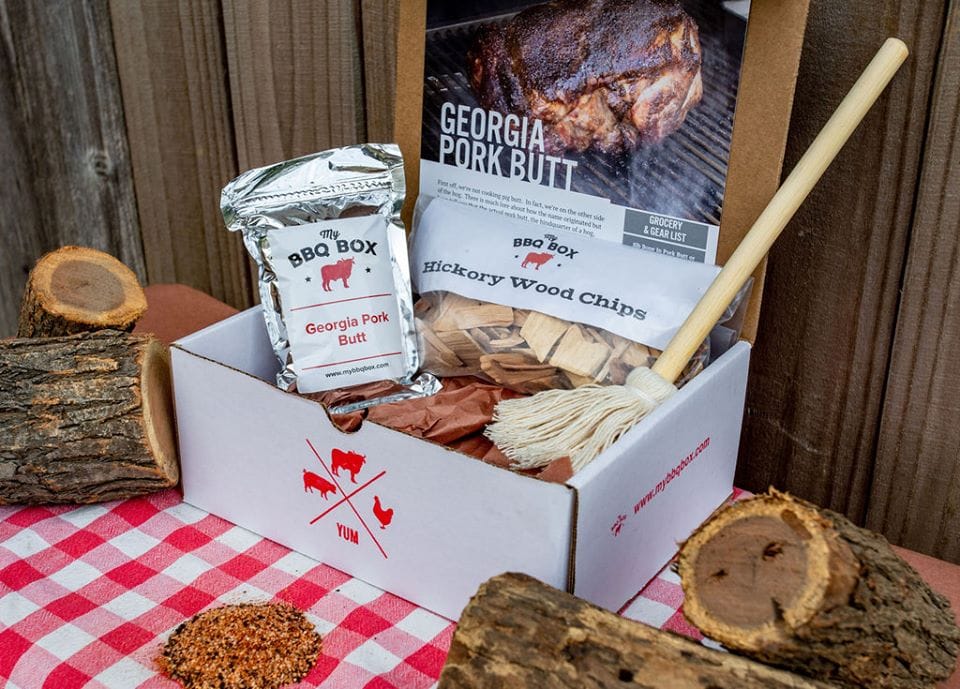 Image from: My BBQ Box
What You Get: Love barbecue the most? If so, My BBQ Box can help you grill a barbecue to perfection! It is a monthly subscription curated by BBQ addicts to those who love barbecue as much as they do. They deliver custom-crafted rubs reflecting a regional BBQ style to shower your taste buds with delicious flavors and an accessory to help you grill the juiciest meat ever! Sometimes, they also include wood chips if a recipe calls for it. Each box also comes with detailed step-by-step preparation and cooking instructions to help you achieve a different level of barbecue experience!
---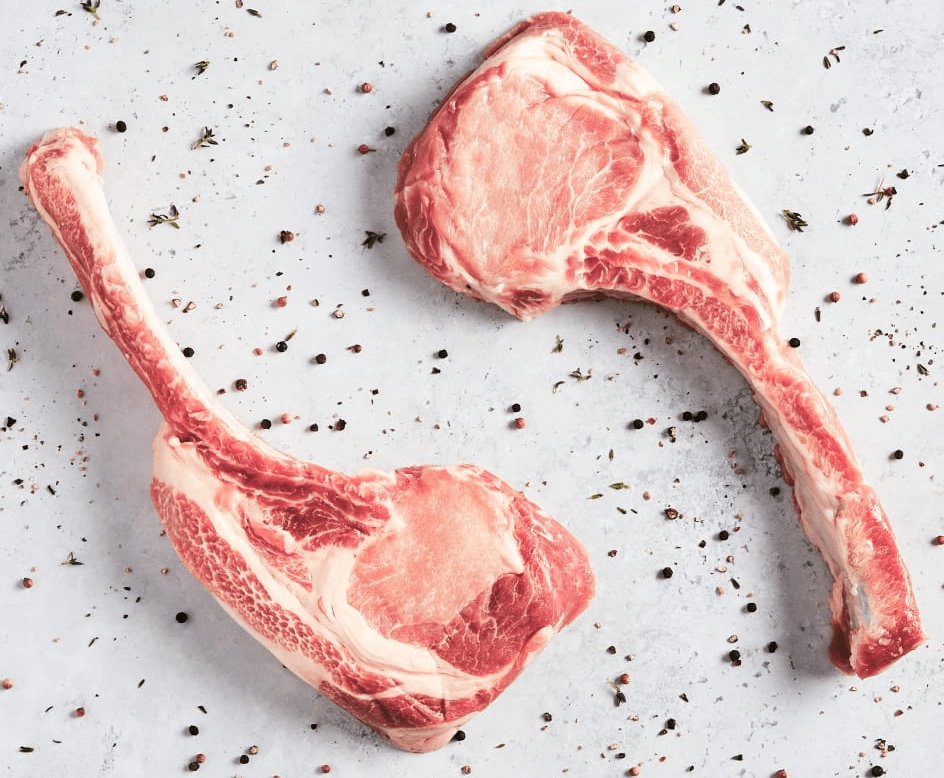 Image from: Good Chop
What You Get: Barbecue nights are more delightful with high-quality meat and seafood, and Good Chop offers the best ones out there! It is a monthly subscription that sends all-American protein right to your door, ideal for your barbecue needs. Subscribers can pick out their preferred proteins from 48 different cuts, including responsibly raised beef, antibiotic-free pork, free range chicken, and sustainably sourced seafood. There are two box sizes available to choose from: Medium Box (select up to 6 items from the menu) or Large Box (select up to 12 items from the menu). Mix and match different cuts to have the best variety for your barbecue sessions!
Deal: Get $100 off your first THREE boxes with a Medium or Large Box subscription plan - that's $50 off your first box, $30 off your second, and $20 off your third Use coupon code 3W-S6MVO and Use this link to subscribe.
---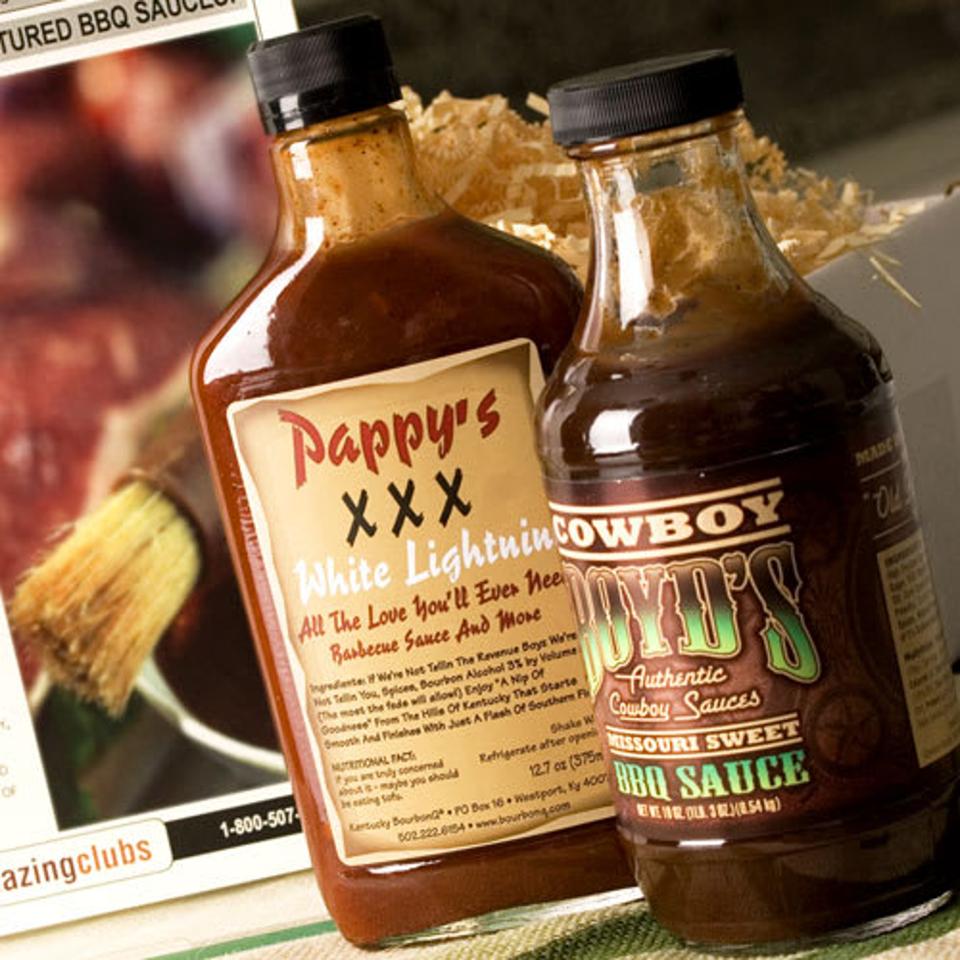 Image from: Amazing Clubs BBQ Sauce of the Month Club
What You Get: If BBQ sauce is your thing, Amazing Clubs BBQ Sauce of the Month Club is the perfect subscription you need! Your taste buds will be introduced to various flavors that you shouldn't miss. Each month, a package containing two different small-batch and locally famous BBQ sauces along with an informative newsletter detailing the month's selection, BBQ sauce fun facts, and even grilling suggestions. The barbecue sauce choices are always exclusive, mouth-watering, premium, and hard-to-find and are made by well-known producers across the country with only premium ingredients. So if you are into barbecue sauces, you probably don't want to miss this AMAZING subscription!
---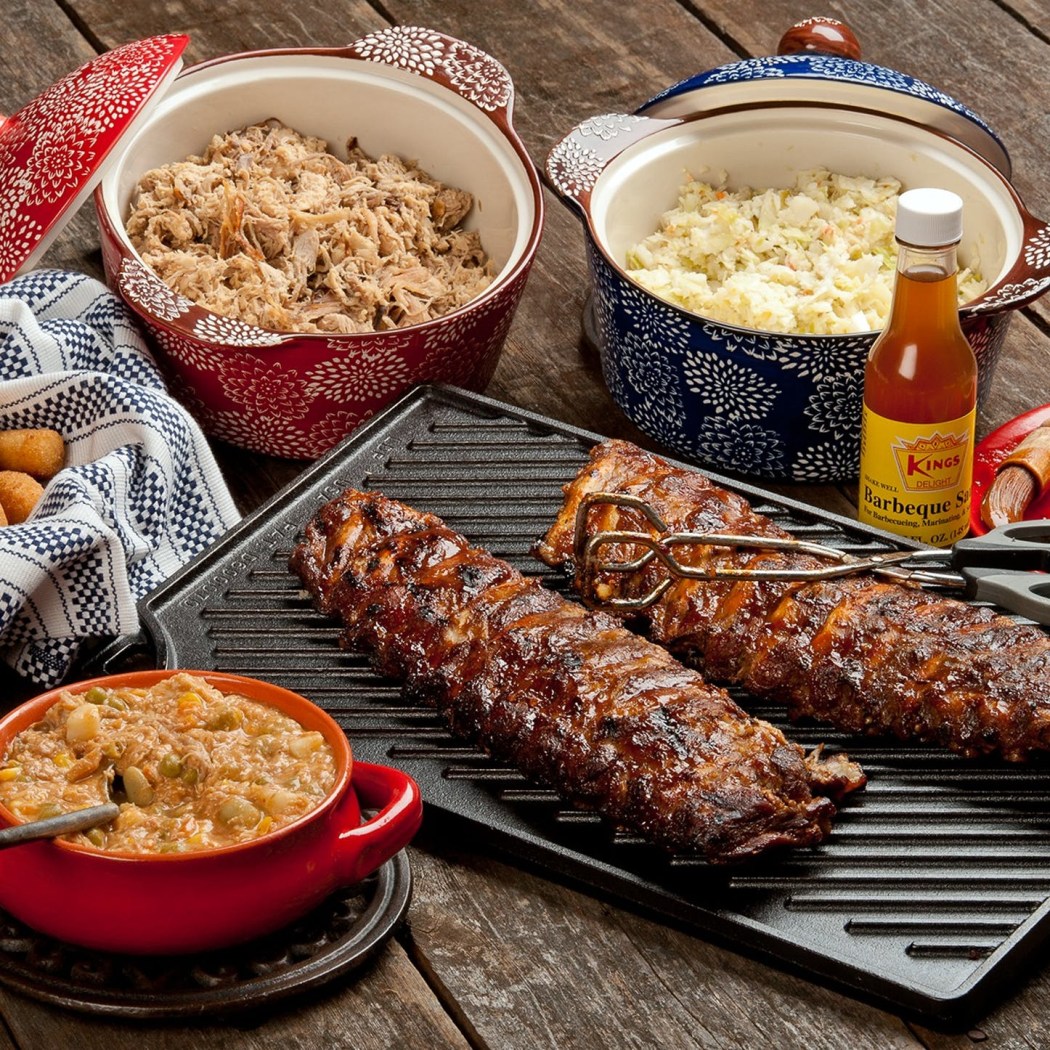 Image from: Goldbelly BBQ Subscription
What You Get: Goldbelly BBQ Subscription is one of many delectable subscriptions that Goldbelly offers. It is a monthly subscription that delivers the tastiest and juiciest barbecue that the whole family will love! Every month, they'll send you a fresh box containing only gourmet barbecue that can serve up to 4+ people from beloved smokehouses all over the US. Treat your taste buds right and feed it with flavors like Memphis, Tuscaloosa, and Texas!
---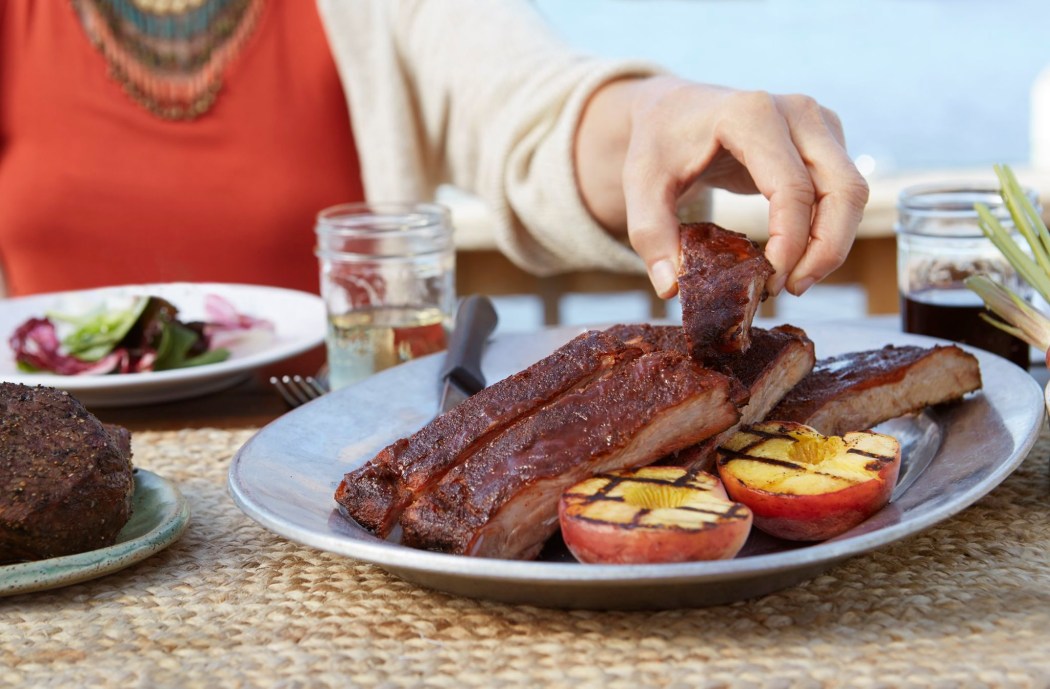 Image from: Butcher Box
What You Get: With Butcher Box's premium quality, organic, heritage breed, and grass-fed meats, you'll have the yummiest barbecue to devour! Everything has been carefully and perfectly portioned and packed, saving you a lot of time compared to when purchasing from butcher shops, all at an amazing value! You have the option to choose what plan your heart desires. There is the Curated Box, which lets you try something new while enjoying tried and true favorites available in Classic Box Size (24 meals) and Big Box Size (48 meals); and the Custom Box, where you have the freedom to choose exactly what cuts you want in your box available in Classic Box Size (30 meals) and Big Box Size (60 meals). Whatever box you choose, you'll surely have fun grilling and eating the best barbecue!
Deal: Check for the latest special offer for Butcher Box! Use this link to get the deal.
---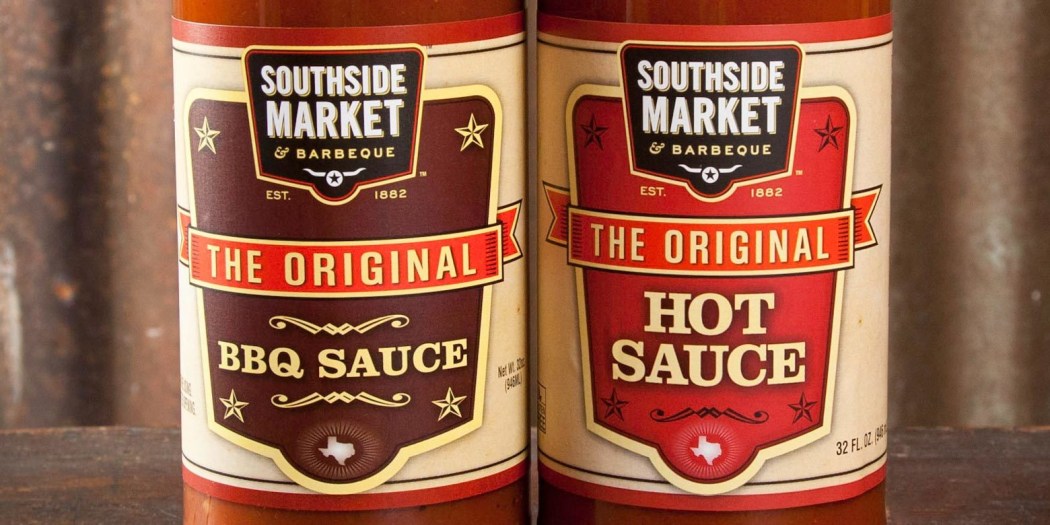 Image from: Southside Market and Barbeque
What You Get: For the last 138 years, Southside Market and Barbeque serves authentic Central Texas Barbeque. Known as the home of the Original Elgin Hot Guts Sausage, they also take pride in their slow-smoked prime briskets, pork steaks, ribs, chicken, and more! They offer 16 different BBQ Party Packages, where you can taste the best meats and even add barbecue and hot sauce for an additional cost. You can also try it all by purchasing the One of Everything package! Definitely, one of the best options for a barbecue night!
Deal: Get 10% off SITEWIDE, including meat, sausage, seasoning orders and more! Use coupon code TXBBQ10.
---
And that's our list of the best BBQ subscription boxes for 2023!
There's more subscriptions for you! Check out our list of all the best subscription boxes in every category!