A barbecue is always a good idea! Whether you love having weekend barbecues with your family or you simply want to discover new sauces and marinades, there's a BBQ subscription box for you. These boxes supply items to make your barbecues taste even better, like barbecue sauces, rubs, spices, marinades, wraps, and more. There are also subscription boxes that send you the meat for grilling!
Ready to take your barbecue to a whole new level? Here's the complete list of the best BBQ subscription boxes!
The Best BBQ Subscription Boxes!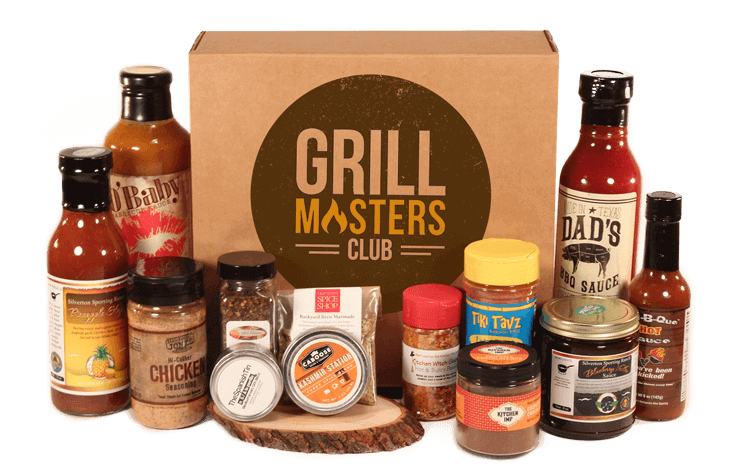 What you get: Grill Masters Club is a monthly box subscription that sends out BBQ products and recipes to give its subscribers a more fun and enjoyable barbecue experience. Each box includes a variety of seasonings and sauces that would surely bring your barbecue dish to the next level!
See the Grill Masters Club subscription reviews to know more!
Price: Box start at $29.99 per month with savings for longer subscriptions.
Deal: Get $5 off your first box! Use coupon code PICGMC.
---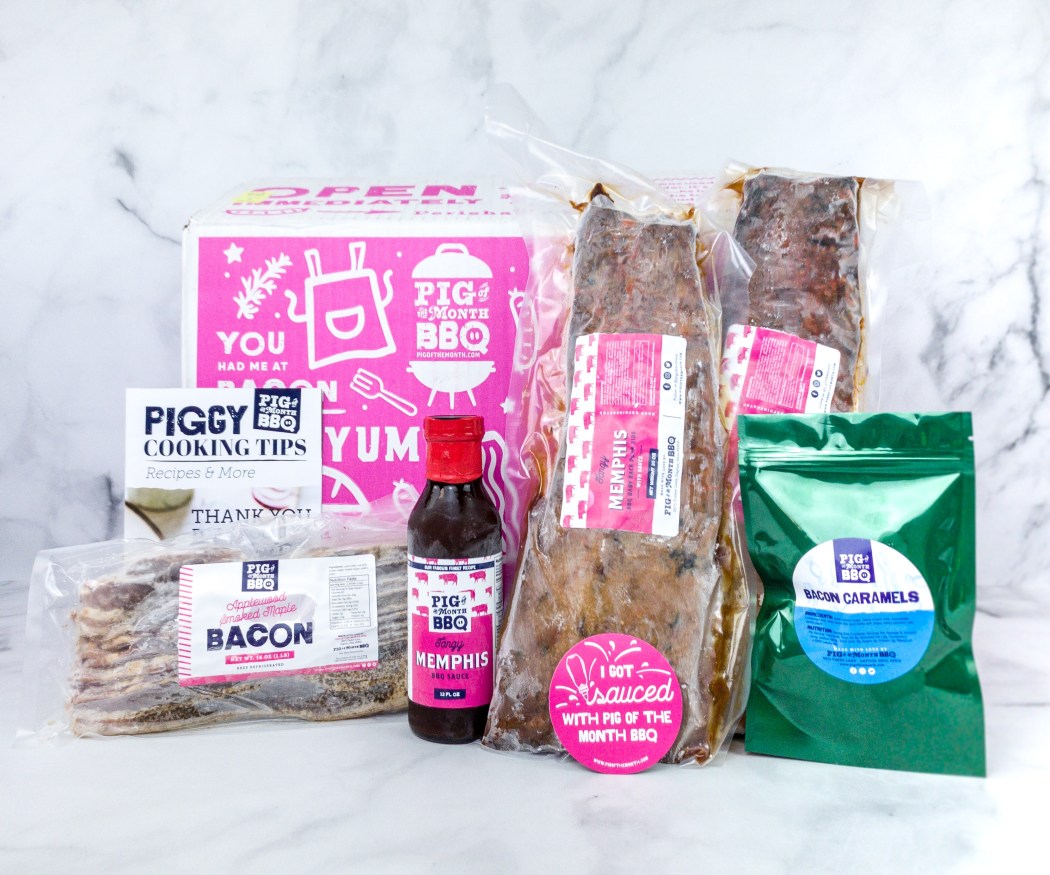 What you get: Enjoy a different level of barbecue dish using the all-organic and all-natural meats you'll get from the Pig of the Month BBQ of the Month Club. Every box comes with a pair of pre-cooked to perfection meats together with sides, sauces, and seasonings. It's so easy and quick to prepare, all you just need to do is reheat and enjoy!
To have a better grasp of this subscription, you can check our Pig of the Month BBQ of the Month Club reviews!
Price: A 3-month plan is $225, a 6-month plan is $449, a 9-month is $675, and a 12-month plan is $899.
Deal: Get 15% off! Use coupon code hello15.
---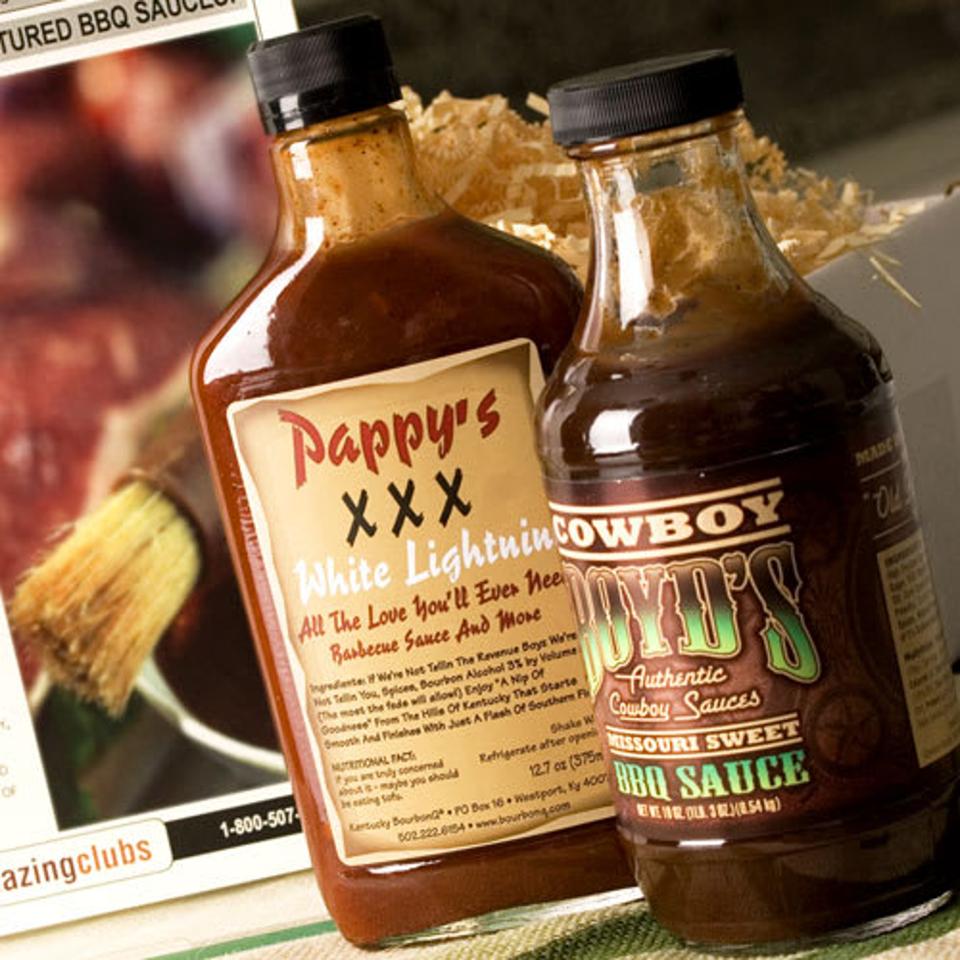 What you get: Each month, subscribers will get an exclusive mouth-watering, premium, and hard-to-find barbecue sauces made by well-known producers across the country. Shipment includes two new and scrumptious variety of all-natural BBQ sauces. So if you are into barbecue sauces, you probably don't want to miss this AMAZING subscription!
Price: Subscription starts at $22.95 per month.
---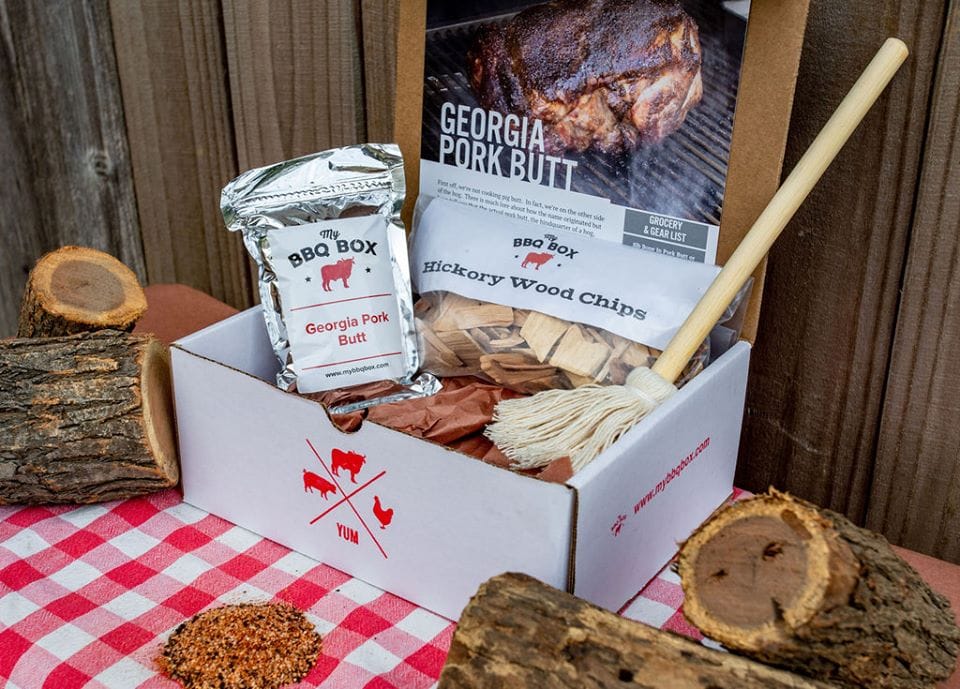 What you get: My BBQ Box is a monthly box subscription that delivers custom crafted rubs reflecting a regional BBQ style that includes Texas Brisket, Memphis pork ribs, Georgia pulled pork, California tri-tip, New Orleans shrimp, and many more. Each box also comes with a detailed step-by-step preparation and cooking instructions to help you achieve a different level of barbecue experience!
Price: Subscription starts at $19 per box.
---
What you get: BBQ box is a monthly box subscription that sends out hand selected BBQ sauces and rubs delivered straight at your doorstep. Each box contains best BBQ products such as BBQ sauce or marinade, rub or spice, premium wood chip sample, and 3 custom recipes with exclusive cooking tips. A must try subscription for every barbecue enthusiasts!
Price: The subscription costs $26.99 per month
Deal: Save 10% off on your first box! Use coupon code BBQSAVETEN.
---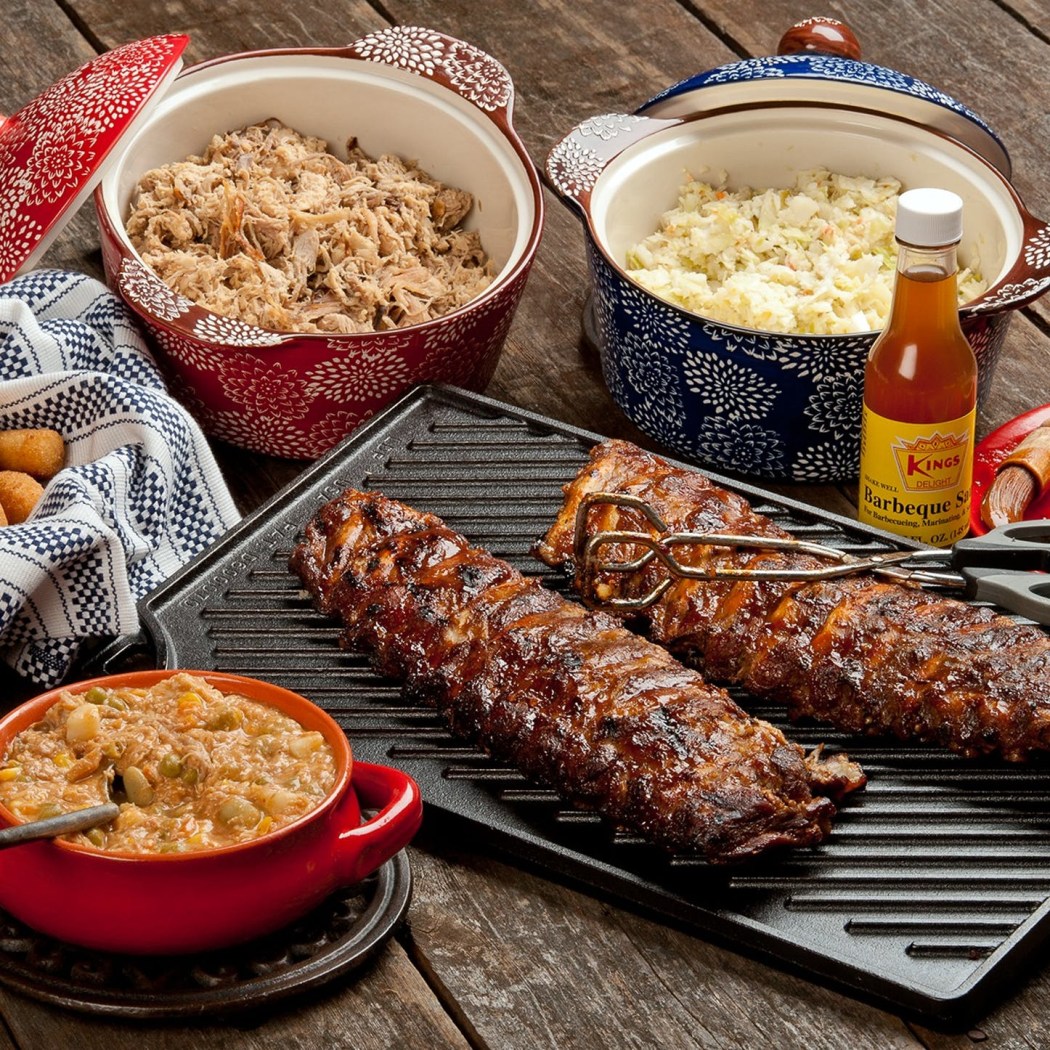 What you get: Goldbelly subscription is a unique meal subscription that delivers the greatest eats found from all over the US. This subscription lets you pick your favorite culinary craving such as pizza, BBQ, and even cake. All the meals are hand-selected and are sourced from legendary restaurants, butchers, bakeries, and taste makers.
Price: Prices ranges from $80 – $140 per box.
---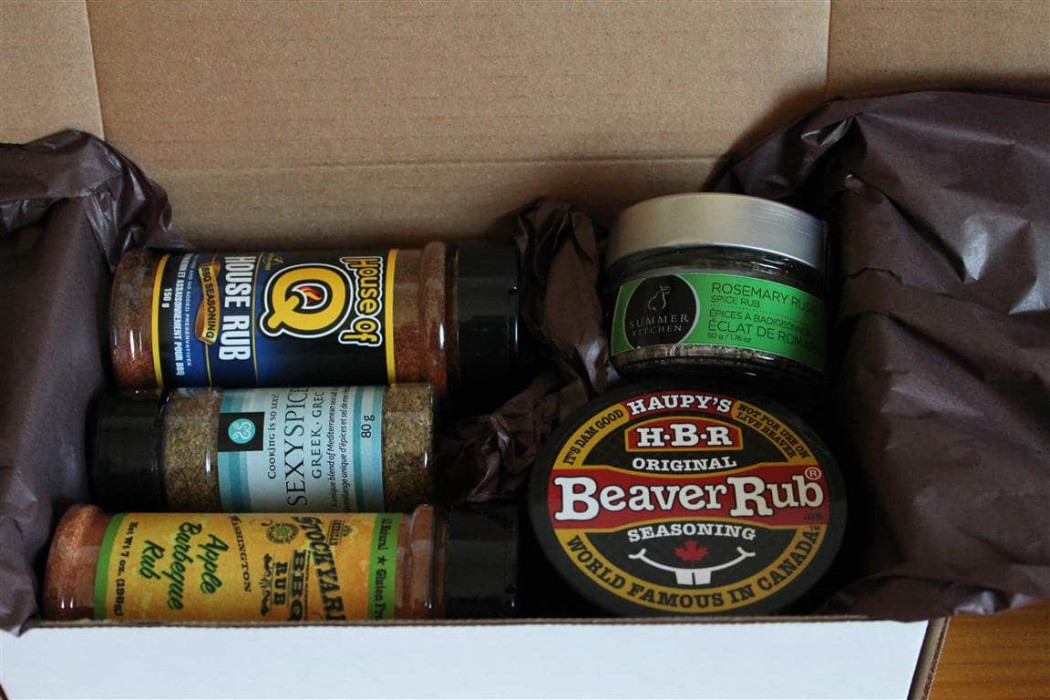 What you get: Grillers Monthly is a meal subscription service that delivers a vast selection of spices, sauces, sea salts, and other grilling supplies. Each box includes 4-6 full size products of high-quality grilling spices, salts, sauces, rubs, marinades, and grilling accessory. They even included some story and sample recipes when available!
Check-out our Grillers Monthly box review to know more!
Price: Subscriptions starts at $28.75 per month.
Deal: Get $4.95 CAD off your purchase of a 1, 3 or 6 month subscription to Grillers Monthly. Use coupon code HS2017.
---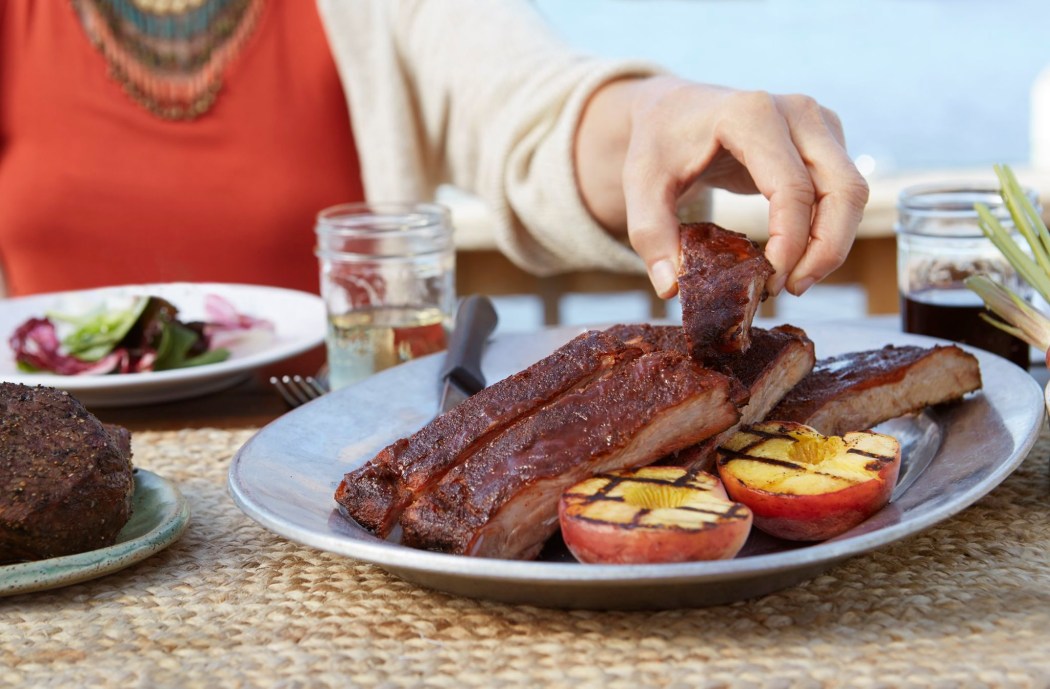 What you get: Butcher Box delivers a selection of premium quality meat enough for about 15-20 meals in each box! Everything has been carefully cut and prepared, saving you a lot of time compared to when purchasing from butcher shops. Their uncured smoked bacon is truly irresistible, as they are certified to be gluten-free, non-GMO, and paleo-friendly too!
See Butcher Box Reviews to learn more about their offerings!
Price: Subscribe for $129 every month.
Deal: Check for the latest special offer for Butcher Box! Use this link to get the deal.
---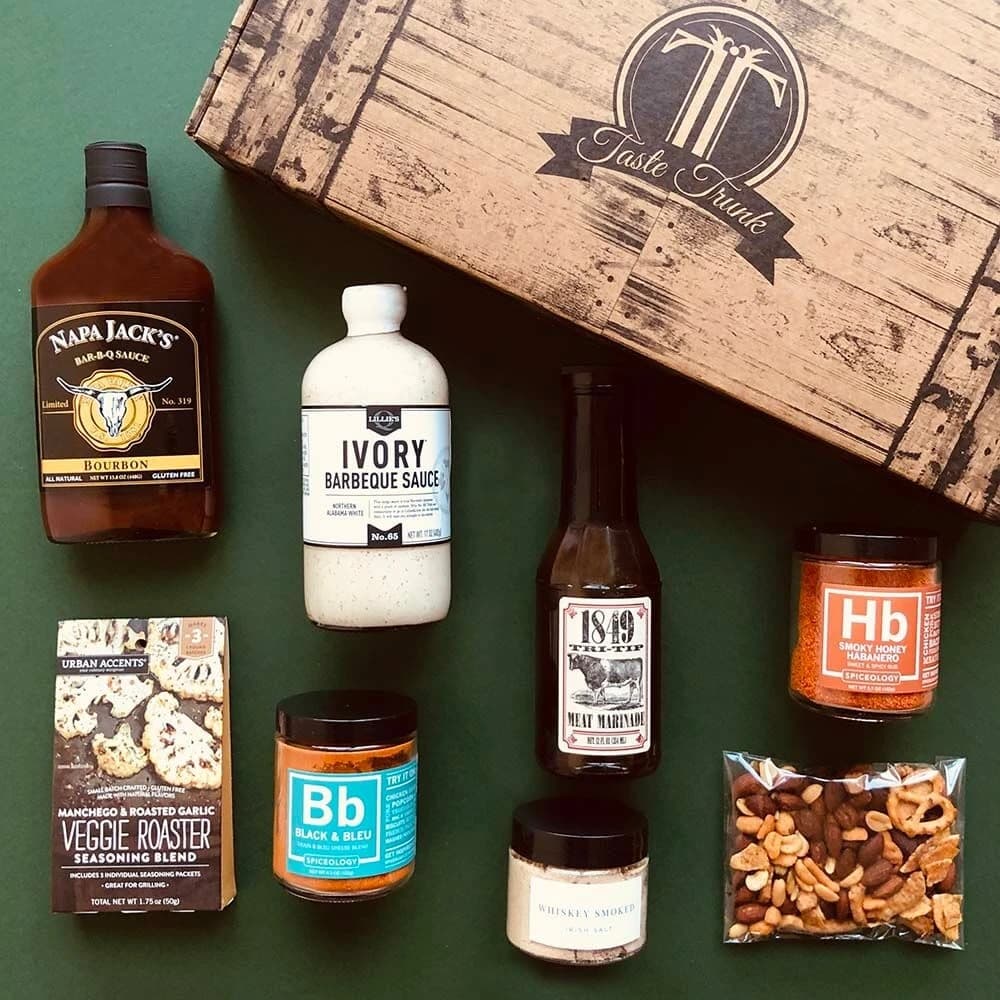 What you get: You can now enjoy the best and carefully handpicked sauces and barbecue supplies from small batch brands when you subscribed at Taste Trunk BBQ Subscription. Every month, you'll get to discover old family recipes and distinct barbecue flavors that you won't regular see on any market. You can also personalized it with a free custom gift card and even choose your delivery date.
Price: Subscription costs $180 quarterly.
---
And that's our list of the best BBQ subscription boxes for 2020! Did you find the perfect barbecue subscription box for you?
Don't forget to check out our list of all the best subscription boxes in every category!
Say Hello to More Subscriptions that You'll Enjoy with BBQ!