A barbecue is always a good idea! The smell of meat grilling and the smoky flavor that seeps in each bite is just so delectable and mouth-watering! Getting the meat and all can take some time and can be quite a challenge, especially if you don't have much time to go out and shop. Whether you love having weekend barbecues with your family or you simply want to discover new sauces and marinades, there's a BBQ subscription box for you.
These subscriptions supply items like barbecue sauces, rubs, seasonings and spices, marinades, wraps, and more to make your barbecues taste even better! There are also subscription boxes that send you the meat for grilling, so you can have more time enjoying a barbecue with friends or family rather than hitting the stores to find the best cuts for your grilling delight. Some also offer tools to create a fun BBQ experience without the hassle!
Ready to take your barbecue to a whole new level? Here's the list of the best BBQ subscription boxes!
The Best BBQ Subscription Boxes!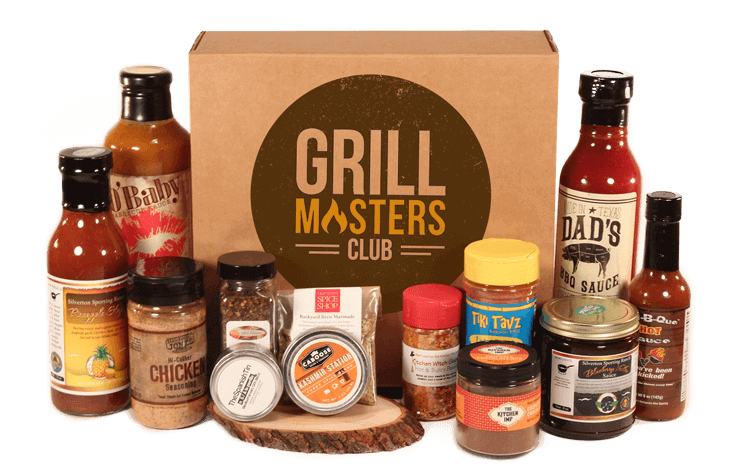 Image from: Grill Masters Club
What You Get: Get ready to hit the grill as the Grill Masters Club will make your barbecuing session all worthwhile! It is a monthly subscription service that sends out a range of BBQ items and recipes to its subscribers to make their barbecue experience more interesting and enjoyable. It includes rubs, seasonings, sauces, wood chips, and one surprise item chosen by a certified BBQ judge that would surely bring your barbecue dish to the next level! As a subscriber, you'll also gain access to a community where you can see new recipes, tips & tricks, discounts, and giveaways!
Head on to Grill Masters Club Reviews to know more.
Price: Box start at $29.99 per month with savings for longer subscriptions.
Deal: Get $5 off your first box! Use coupon code ILOVE2GRILL.
---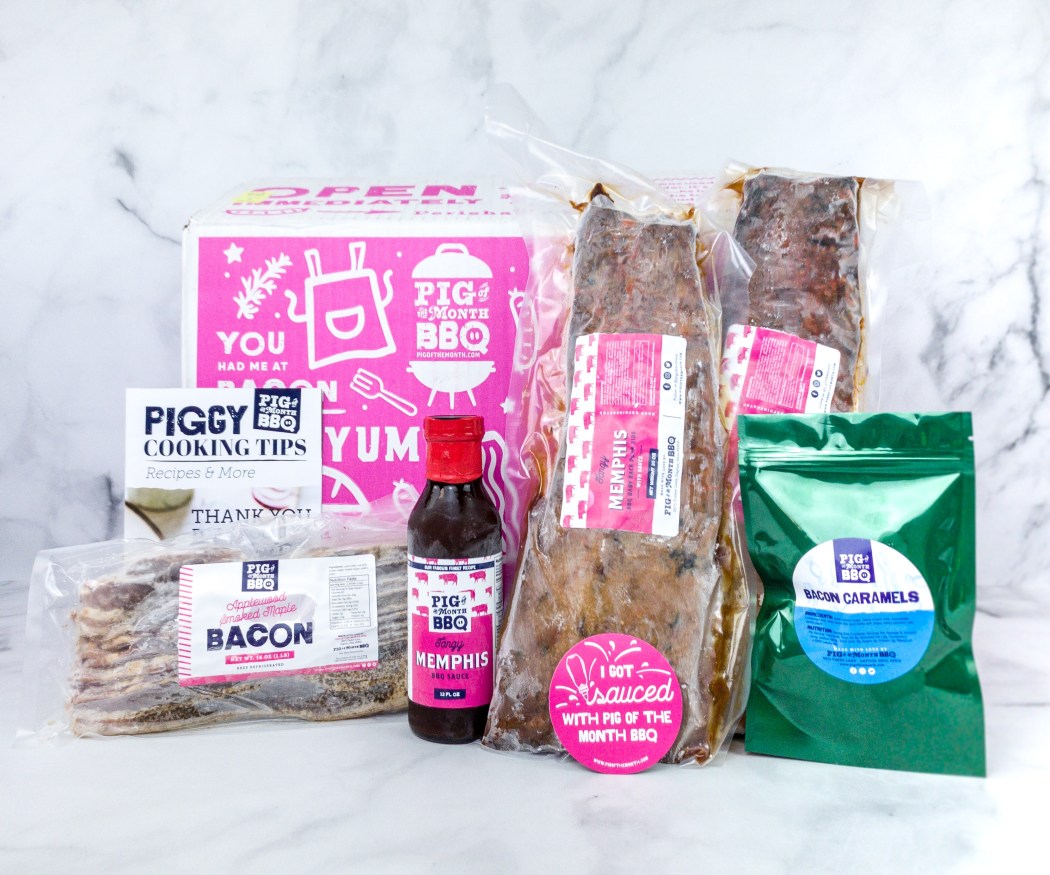 Image from: our review
What You Get: Enjoy a different level of barbecue dish using the all-organic and all-natural meats you'll get from the Pig of the Month BBQ of the Month Club. Every box comes with a pair of pre-cooked to perfection meats together with sides, sauces, and seasonings that'll surely have your mouth water! It comes in a cooler topped with dry ice to make sure it'll arrive at your door in its perfect condition, whatever season it may be! There is also a booklet included in each package with reheating and cooking ideas. It's so easy and quick to prepare. All you need to do is reheat and devour the meat up to the last piece!
To know more about the subscription, check out Pig of the Month BBQ of the Month Club Review.
Price: A 3-month plan is $255, a 6-month plan is $459, a 9-month is $649, and a 12-month plan is $799.
Deal: Get 15% off! Use coupon code hello15.
---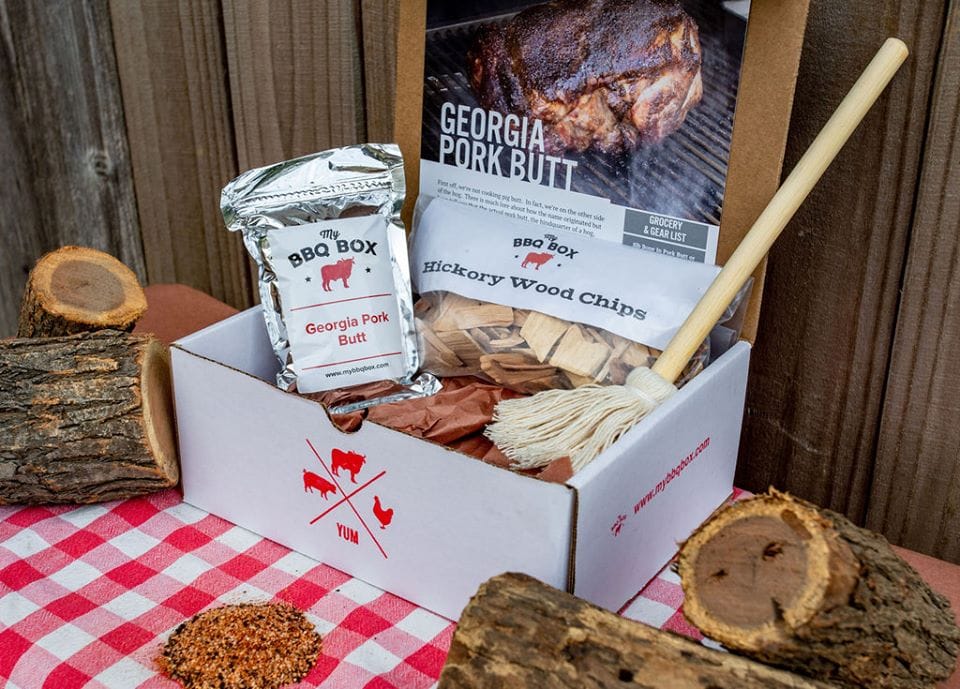 Image from: My BBQ Box
What You Get: Love barbecue the most? If so, My BBQ Box can help you grill a barbecue to perfection! It is a monthly subscription curated by BBQ addicts to those who love barbecue as much as they do. They deliver custom-crafted rubs reflecting a regional BBQ style to shower your taste buds with delicious flavors and an accessory to help you grill the juiciest meat ever! Sometimes, they also include wood chips if a recipe calls for it. Each box also comes with detailed step-by-step preparation and cooking instructions to help you achieve a different level of barbecue experience!
Price: Subscription starts at $22.99 per month.
---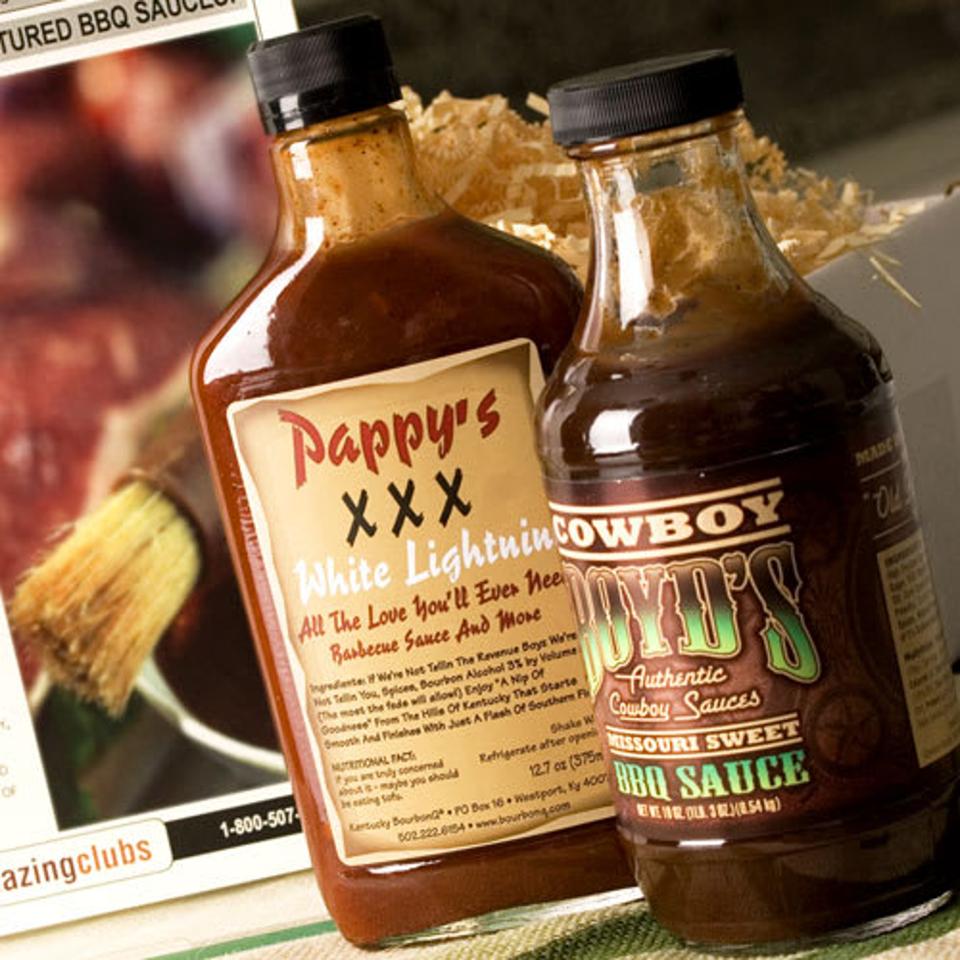 Image from: Amazing Clubs BBQ Sauce of the Month Club
What You Get: If BBQ sauce is your thing, Amazing Clubs BBQ Sauce of the Month Club is the perfect subscription you need! Your taste buds will be introduced to various flavors that you shouldn't miss. Each month, a package containing two different small-batch and locally famous BBQ sauces along with an informative newsletter detailing the month's selection, BBQ sauce fun facts, and even grilling suggestions. The barbeque sauce choices are always exclusive, mouth-watering, premium, and hard-to-find and are made by well-known producers across the country with only premium ingredients. So if you are into barbecue sauces, you probably don't want to miss this AMAZING subscription!
Price: Subscription starts at $22.95 per month.
---
Image from: BBQ Box
What You Get: BBQ box is your aid for grilling the perfect barbecue! This monthly subscription sends out the best things needed for making a wholesome barbecue for a fun night with family and friends. Each box contains the best BBQ products that are hand-selected for your delight. Items include one BBQ sauce or marinade, one rub or spice, one meaty & delicious snack, a premium wood chip sample, and a custom recipe with exclusive cooking tips to try with your box contents. A must-try subscription for every barbecue enthusiast!
Price: The subscription costs $26.99 per month
Deal: Save 10% off on your first box! Use coupon code BBQSAVETEN.
---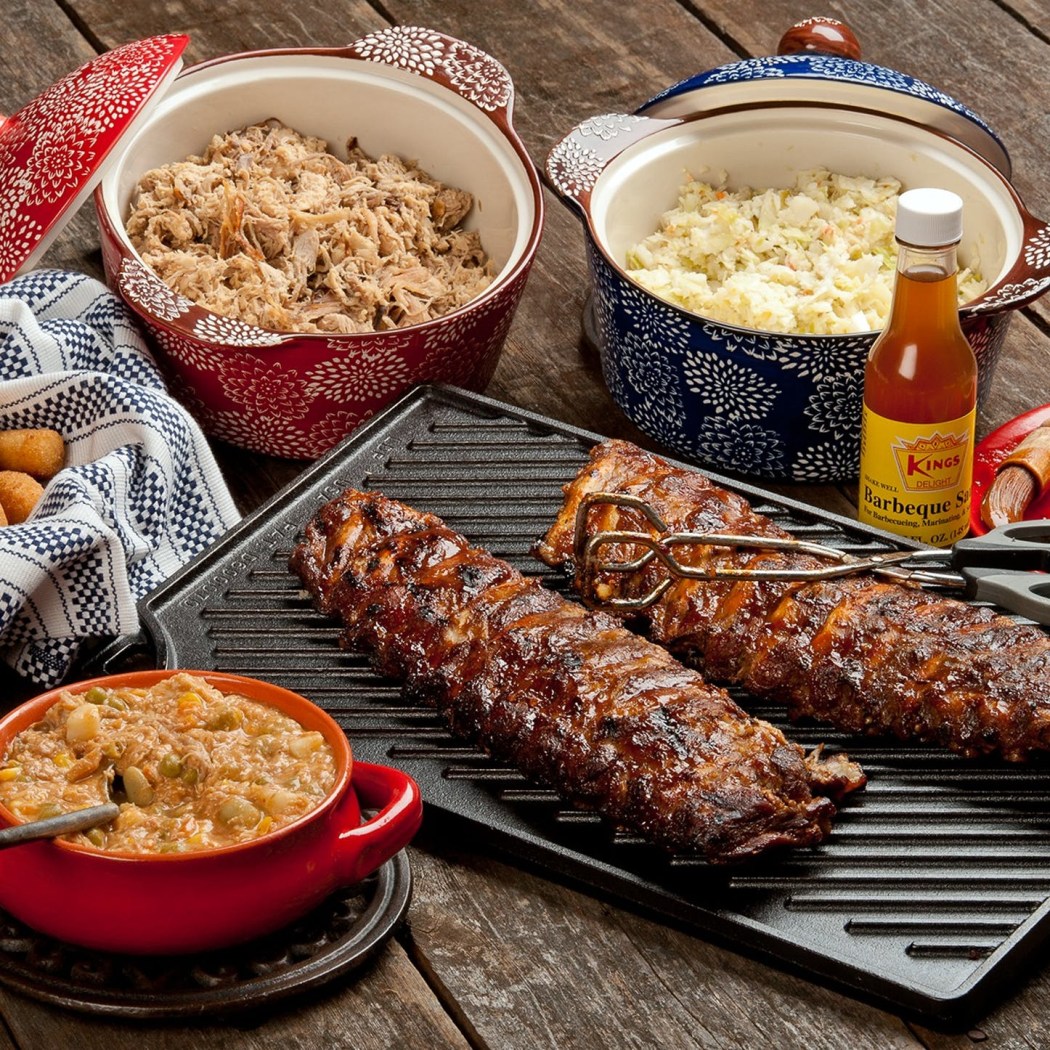 Image from: Goldbelly BBQ Subscription
What You Get: Goldbelly BBQ Subscription is one of many delectable subscriptions that Goldbelly offers. It is a monthly subscription that delivers the tastiest and juiciest barbecue that the whole family will love! Every month, they'll send you a fresh box containing only gourmet barbecue that can serve up to 4+ people from beloved smokehouses all over the US. Treat your taste buds right and feed it with flavors like Memphis, Tuscaloosa, and Texas!
Price: The subscription is $89 a month.
---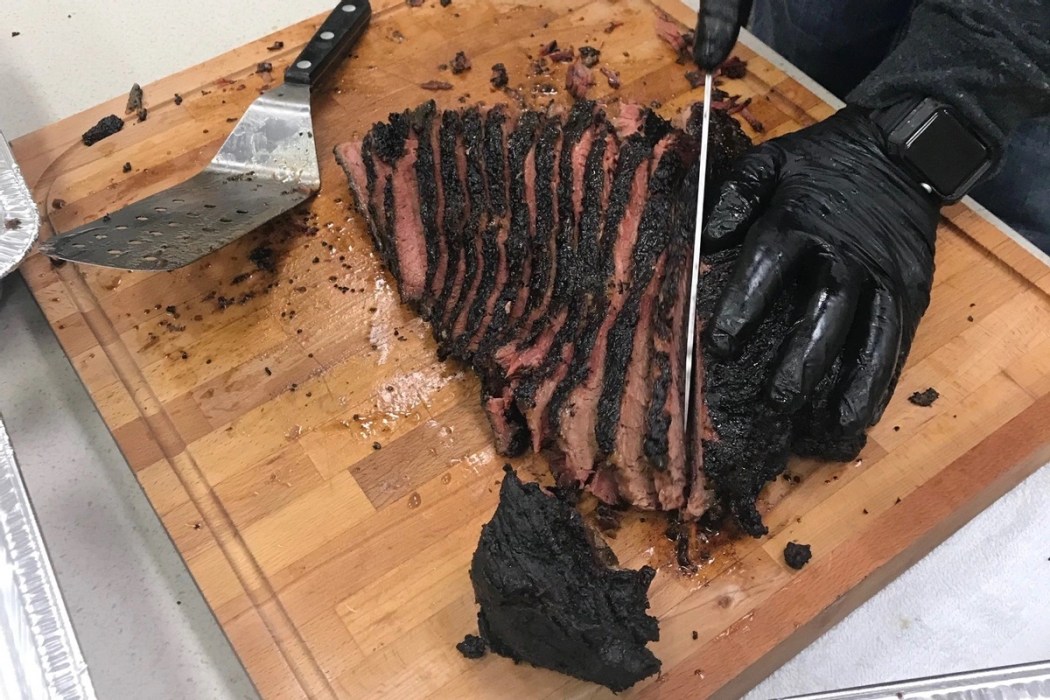 Image from: Liberty Road Barbecue
What You Get: Liberty Road Barbecue provides a tender and smoky flavor in each bite of meat they send to subscribers. You'll receive a fully & freshly cooked half-pound certified Angus beef brisket with 2 seasonal side dishes in each box, delivering the very best taste they can offer! They smoke the meats using only wood and fire, definitely no gas or electric smokers involved to let that luscious and deep charred flavor seep in. Through this box, you can savor and devour a quality taste that's hard to experience elsewhere!
Price: Get the box monthly for $21.75.
---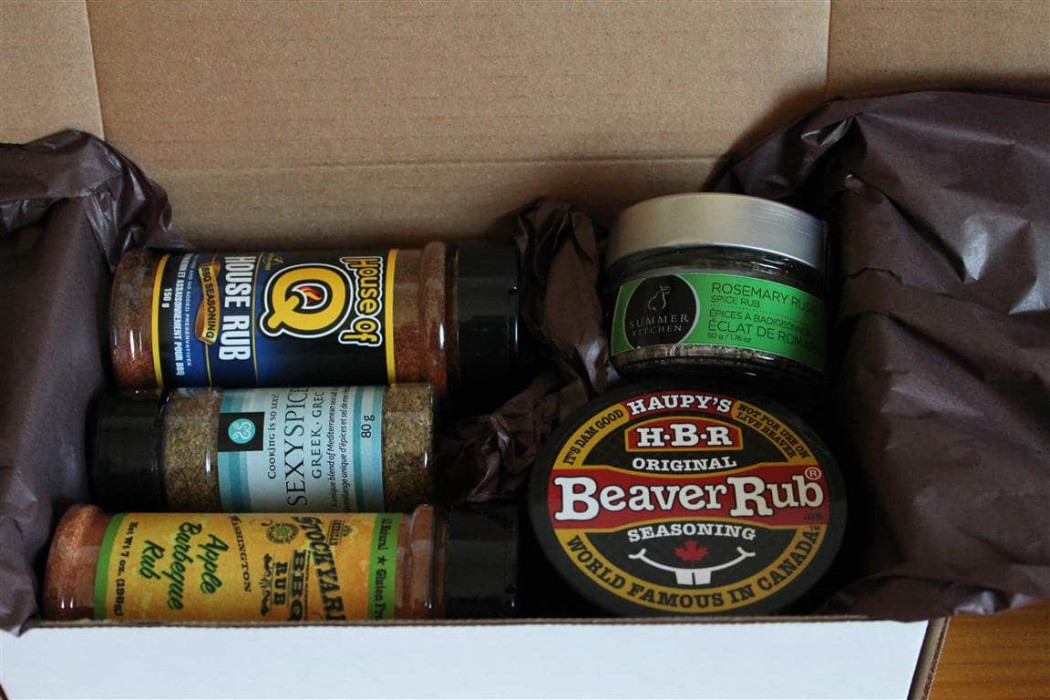 Image from: Grillers Monthly
What You Get: Grillers Monthly is every meat lover and grillers paradise. This meal subscription service lets you savor the unique flavors of a barbecue by delivering a vast selection of grilling items directly to your door. Each box includes an assortment of 4-6 full-size products of high-quality grilling spices, salts, sauces, rubs, marinades, and grilling accessories for your barbecue grilling delight! They even include the stories worth telling about the products in the box, along with sample recipes when available.
Check out Grillers Monthly Reviews to know more.
Price: Subscriptions start at $39.95 CAD per month (approx. $33 USD) with savings on longer plans.
Deal: Get $4.95 CAD off your purchase of a 1, 3 or 6 month subscription to Grillers Monthly. Use coupon code HS2017.
---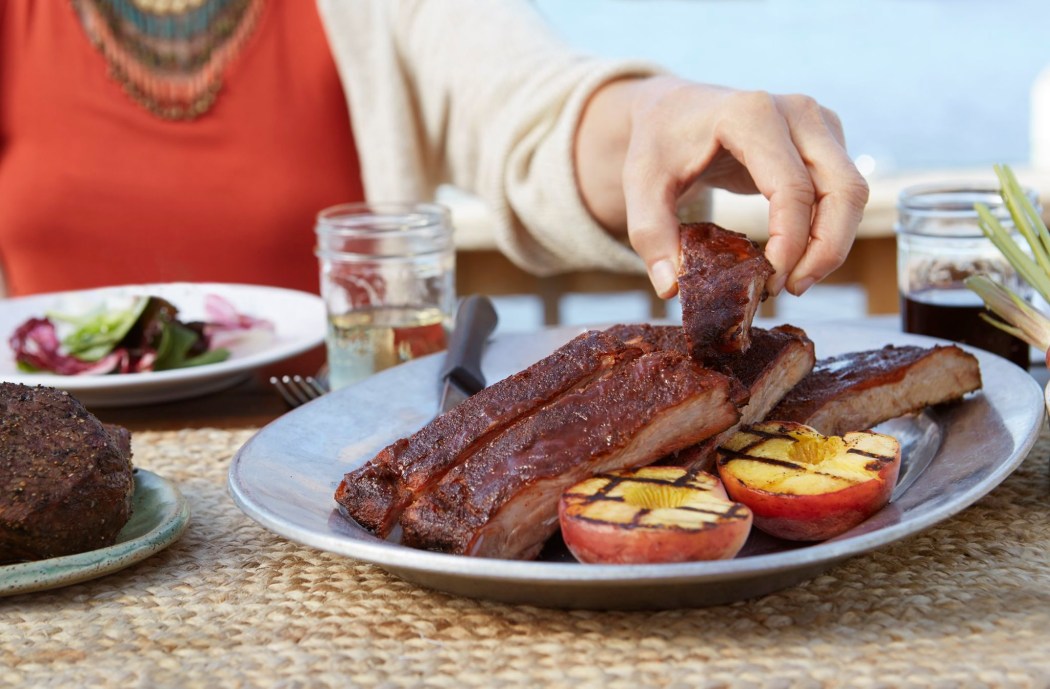 Image from: Butcher Box
What You Get: With Butcher Box's premium quality, organic, heritage breed, and grass-fed meats, you'll have the yummiest barbecue to devour! Everything has been carefully and perfectly portioned and packed, saving you a lot of time compared to when purchasing from butcher shops, all at an amazing value! You have the option to choose what plan your heart desires. There is the Curated Box, which lets you try something new while enjoying tried and true favorites available in Classic Box Size (24 meals) and Big Box Size (48 meals); and the Custom Box, where you have the freedom to choose exactly what cuts you want in your box available in Classic Box Size (30 meals) and Big Box Size (60 meals). Whatever box you choose, you'll surely have fun grilling and eating the best barbecue!
Visit Butcher Box Reviews to learn more about their offerings.
Price: Subscribe for $129 every month.
Deal: Check for the latest special offer for Butcher Box! Use this link to get the deal.
---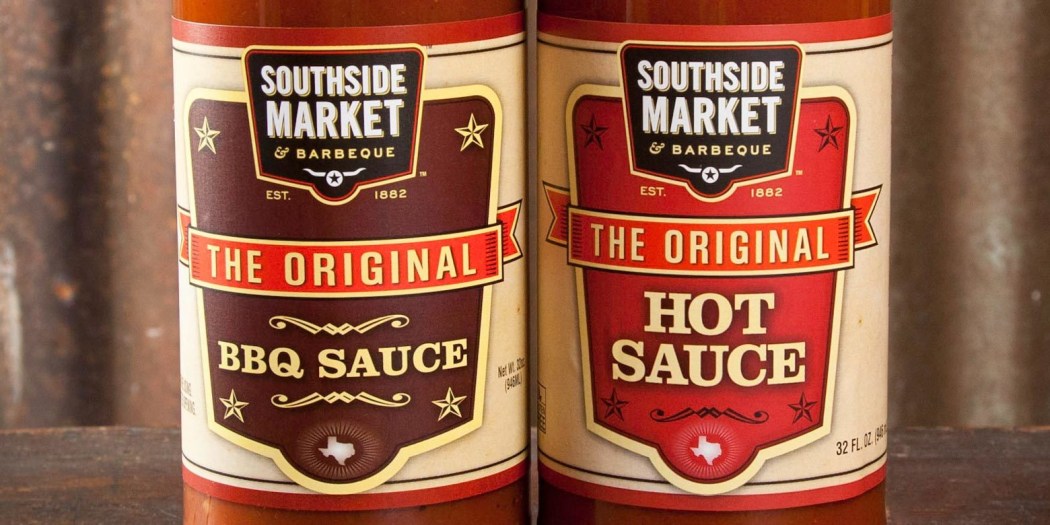 Image from: Southside Market and Barbeque
What You Get: For the last 138 years, Southside Market and Barbeque serves authentic Central Texas Barbeque. Known as the home of the Original Elgin Hot Guts Sausage, they also take pride in their slow-smoked prime briskets, pork steaks, ribs, chicken, and more! They offer 16 different BBQ Party Packages, where you can taste the best meats and even add barbecue and hot sauce for an additional cost. You can also try it all by purchasing the One of Everything package! Definitely, one of the best options for a barbeque night!
Price: Prices start for as low as $22.
---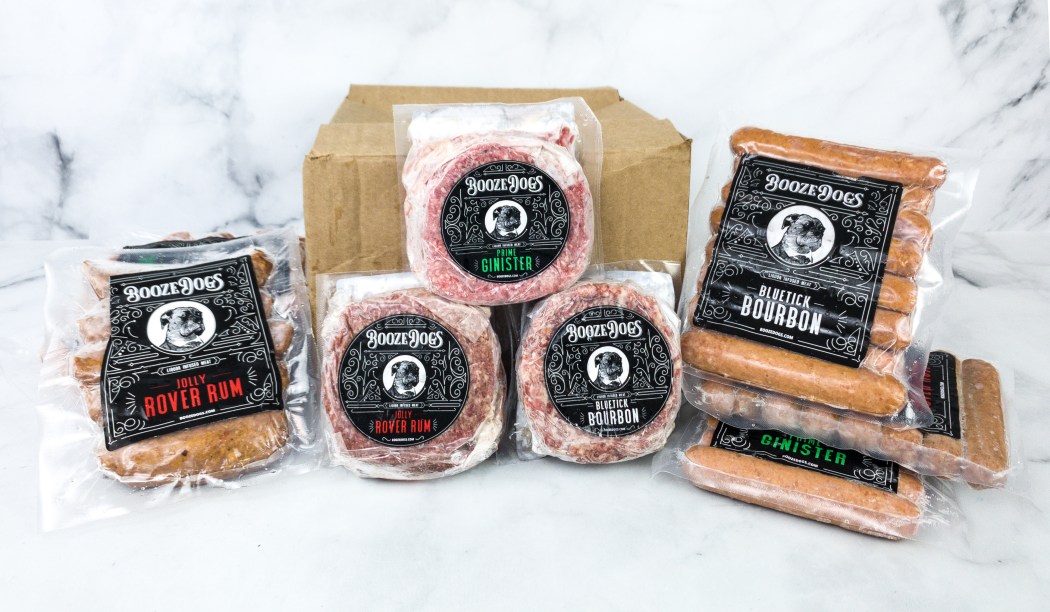 Image from: our review
What You Get: With Booze Dogs, you can have an unforgettable and fun time with friends and family while serving them good barbecue meat with boosting flavor they'll never forget. This monthly subscription provides anyone with two things in one – booze and meat, the perfect pairing! Each box comes with a variety of meat, infused with liquor flavors like bourbon, gin, or rum, and mingled with the highest quality spices for a superior taste! Definitely, a subscription for food adventurers. Also, when you shop with them, 3% of all proceeds go toward supporting Best Friends Animal Society.
Know more at our Booze Dogs review!
Price: Subscription starts at $59.99 a month.
Deals:
---
And that's our list of the best BBQ subscription boxes for 2022! Did you find the perfect subscription box for a great barbecue party?
There's more for you to try! Check out our list of all the best subscription boxes in every category!
Say Hello to More Subscriptions that You'll Enjoy with BBQ!