Craft and DIY subscriptions are great for people of different ages and even walks of life! Most people can spend their time making their own crafts and projects, and use their spare time productively. The crafts can also spearhead future bigger projects like a business, or help kids develop their creative talents. From quilting to painting to paper crafting, these subscriptions send materials and instructions so all you have to do is get going!
Our readers have voted for the best ones, and here are the subscriptions they hailed as the best craft and DIY subscriptions for 2020! More subscriptions await you on our full list of craft and DIY boxes!
The Best Subscriptions Our Readers Recommend Most for Craft and DIYs! 
What you get: Maker Crate is great for engaging adults and teens in discovering new art and design tools! Each crate will include not just the materials and tools to help you create, but it also introduces you to new techniques, and have them take a look at world applications and history behind each art form.
Price: You can get the box for $29.95 each month.
Deals:
Save 40% on your first month! Use this link to get the deal.
Save 10% off on Kiwico shop purchases! Use coupon code HAPPY10.
---
Varied, great instructions, pack a lot in with little extras – Lucy H

I love learning new crafts each month! The box is fun and the instructions are clear, it's a great way to unwind and clear some head space. I love the surprise each month of not know what will be in the box. As well as teaching me new crafts each month, it helps me build up my craft tools so I can do future crafts on my own – Helen
What you get: Each month, Makerly Crafts sends DIY kits that focus on fun contemporary ideas by certain artists and designers. The box contains everything that you'll need to do the craft, from patterns, tools, and instructions to complete the surprise craft for the month!
Price: The box costs $20 per month, and ships from the UK.
---
What you get: Paletteful Packs provides the best art materials each month! These are curated depending on a theme, to help you keep rolling and give you the inspiration to finish your art projects. The box may contain acrylic paints, graphite and charcoal, and more! The subscription is committed in giving you a full introduction to the media selection for each month, and there's even a video for the Premier Pack!
See the Paletteful Packs reviews to find out more about this subscription!
Price: The original box cost starts at $35.95 per month, while there are petite packs that cost starts at $24.95 per month, and a Young Artist pack that starts at $30.95 per month.
Deal: Save 10% on your first box. Use coupon code 10HOORAY.
---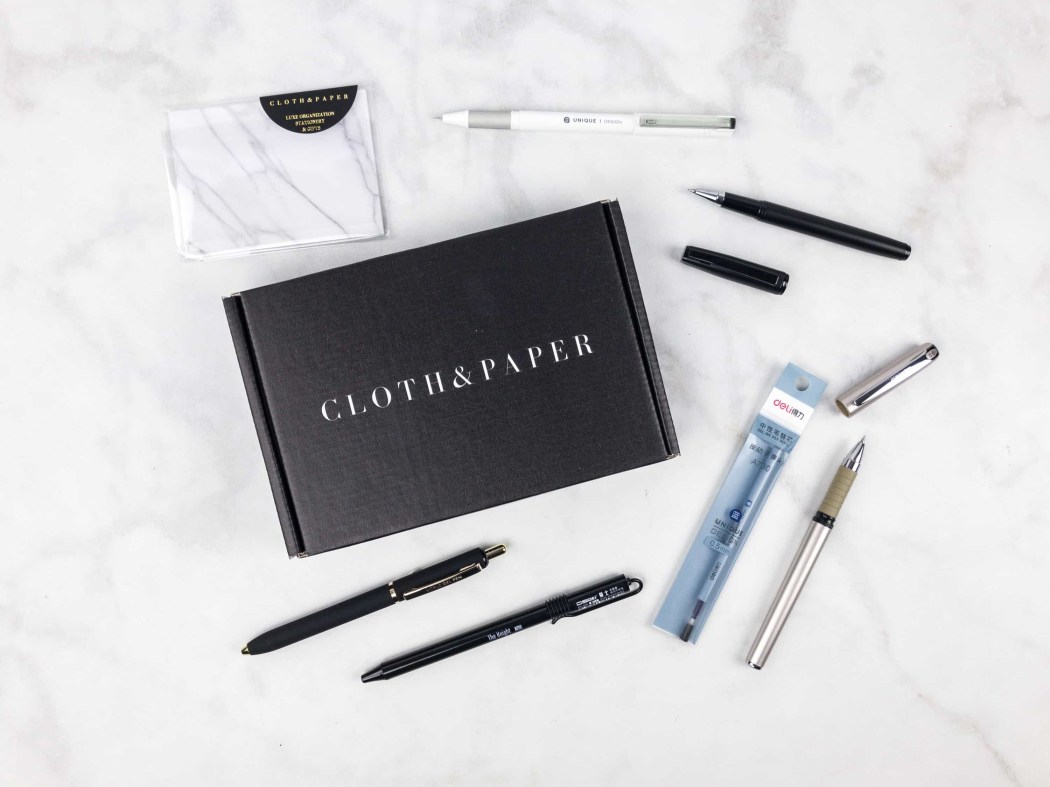 What you get: Cloth & Paper Penspiration offers a wide range of products for paper lovers and planner junkies! They are currently offering 2 boxes: Pen Box containing 5-7 stylish pens and other writing tools, and Planner Stationery Box that includes planner goodies and organizational supplies along with writing tools. Boxes are always wrapped and presented beautifully, making it a great gift!
Find out more by reading Cloth & Paper Penspiration reviews!
Price: The box costs $18 per month.
---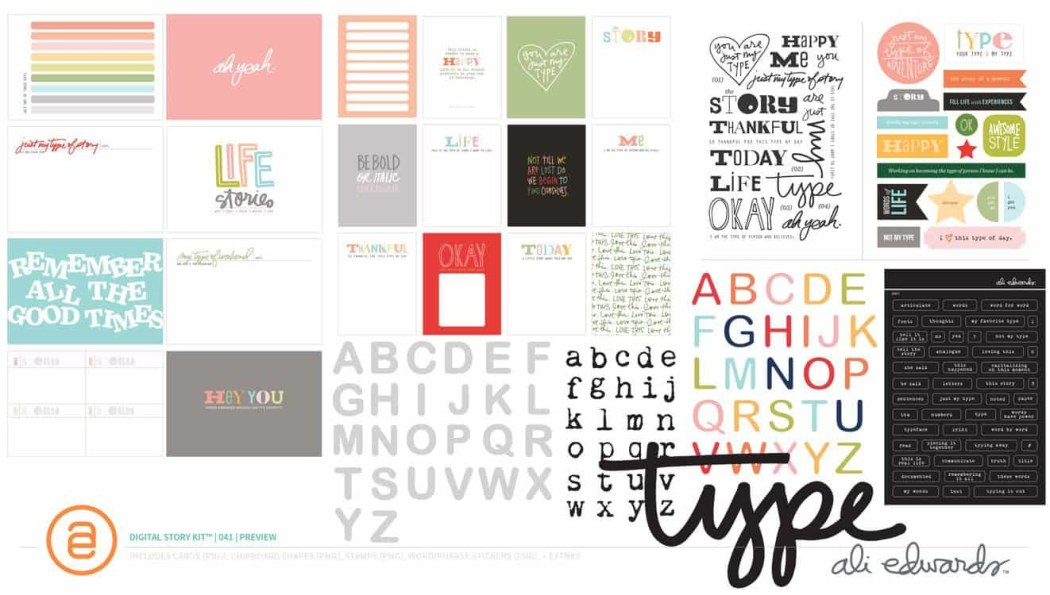 What you get: The Ali Edwards Digital Story Kit provides designs from physical Story Kit and Story Stamp in the digital format. The box is geared for digital or hybrid memory keepers, the products and corresponding educational content will be useful to help document and celebrate the stories of your life. You'll never run out of physical designs and color schemes that you can use, even product sizes.
Price: The subscription costs $19.99 per month.
Deal: Get $5 off on your first box! Use coupon code HELLODIGITAL.
---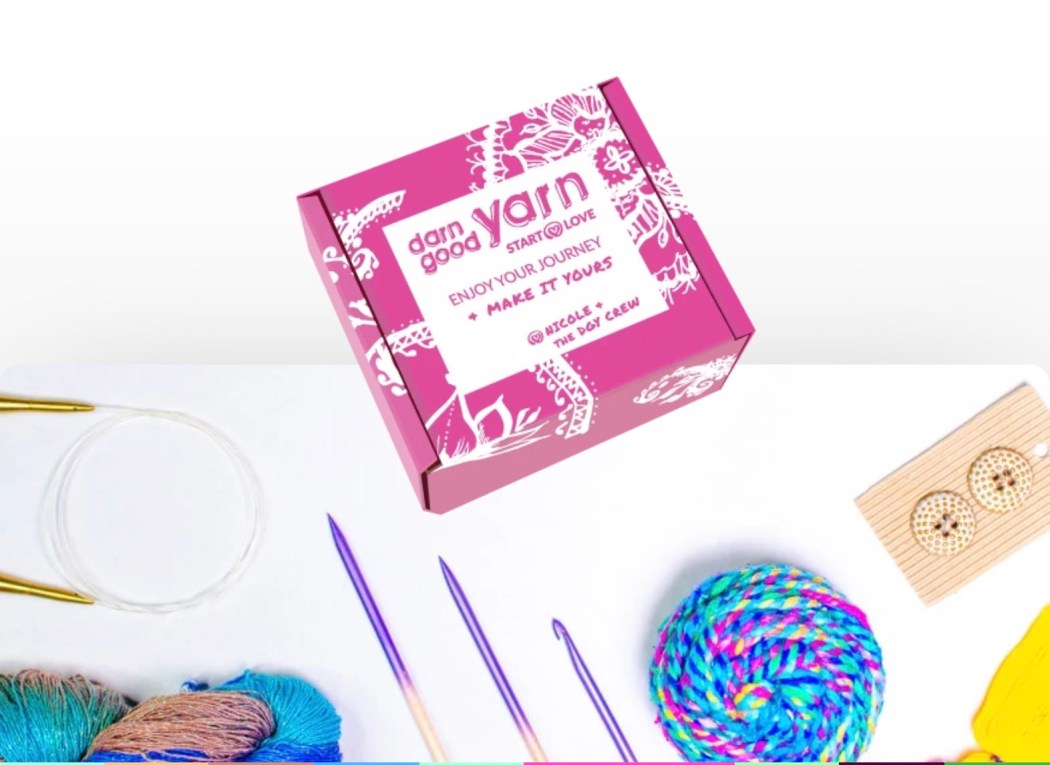 What you get: The monthly subscription delivers good yarn at your doorstep each month, which you can turn into amazing projects and crafts! They include types of yarns that invigorate the senses as well. Darn Good Yarn partners with artisans all over the world to make beautiful and unique yarns that you can use and can inspire you to do amazing yarn projects that come with an artful life.
Price: The subscription costs $10 a month, for an annual subscription.
Deal: Get 50% off on annual subscription! Deal applies automatically, just visit and subscribe.
---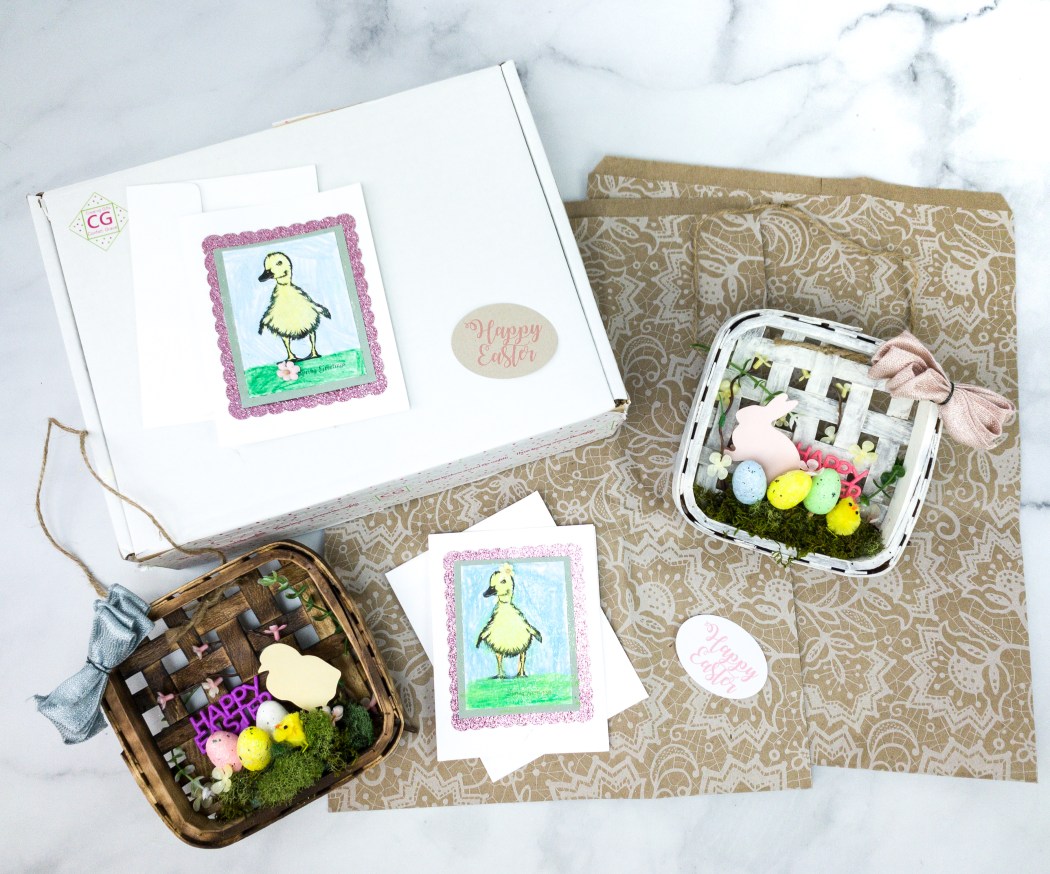 What you get: Confetti Grace sends two DIY projects that you can build with your child. It's good for kids 8 years and above, not just for adults. The idea behind having two finished products is to give one and keep one so you'll be able to spread some happiness and love around you because sharing is caring!
Here are some of our Confetti Grace reviews for more info!
Price: You can get the box every other month for $28.95.
Deal: Get FREE Shipping on your first box! Use coupon code confetti5.
---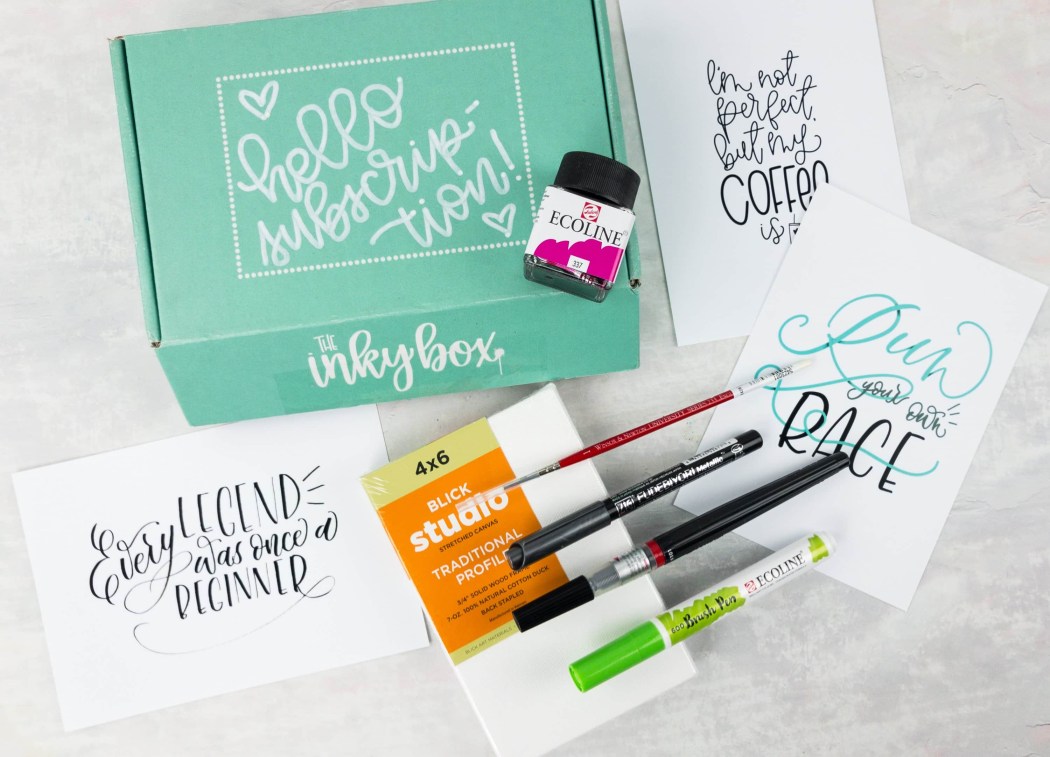 What you get: The Inky Box handpicks amazing tools and supplies for lettering and calligraphy enthusiasts, and sends them straight to your door so you can start as soon as you want with your creative projects! For beginners, the lettering and calligraphy practice sheets they send monthly are also really useful. Products may include brush pens, watercolors, paint pens, and more! They even include greeting cards designed by your favorite lettering artists for more inspiration!
Check out The Inky Box reviews for more details!
Price: You can get the box for $39.95 each month.
Deal: Get $5 off your first box when you choose the month to month plan. Use coupon code HELLOSUB.
---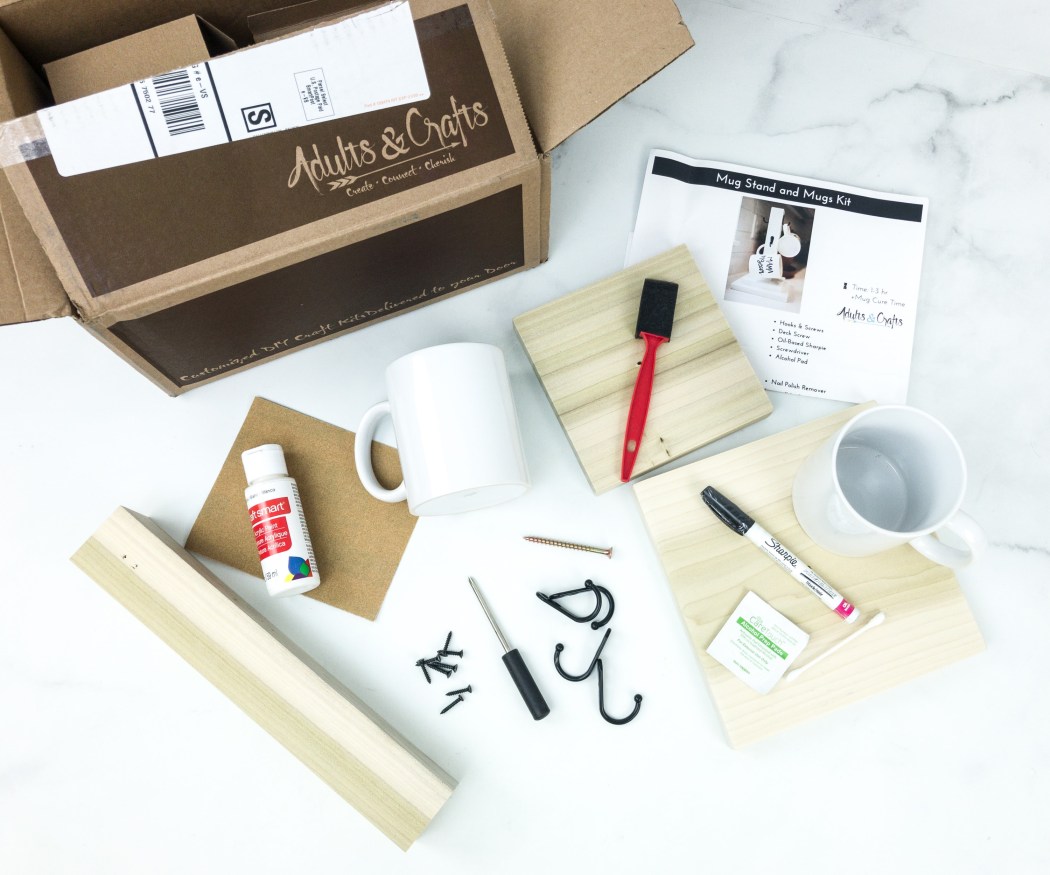 What you get: DIYs are a hit these days and we totally get why! They are so much fun to do and they allow you to be creative! Adults & Crafts lives up to that by sending a box full of materials, tools, and instructions, so you can make an awesome craft each month. It makes crafting so convenient, enjoyable, and fulfilling! Some of the skills you may learn from this subscription include clockmaking, embossing, and woodworking!
Visit the Adults & Crafts Reviews page to see past projects!
Price: Box price starts $33 per month, and less for longer plans.
Deals:
Receive free shipping on your first month. Use coupon code HELLOCRAFTY.
Save 10% on the life of your subscription! Use coupon code HELLOSUB.
---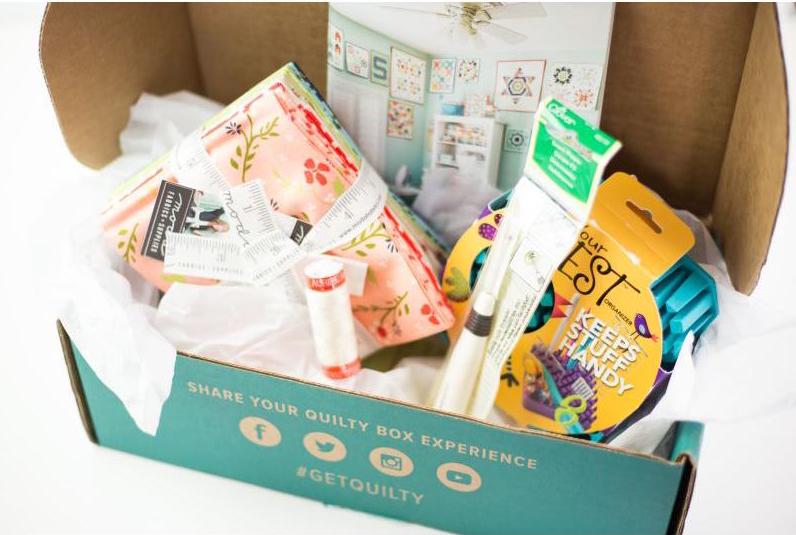 What you get: Quilting is definitely a fun hobby to do. It is a process of sewing two fabrics together to create a thick padded material that can be used as covers, blankets, or even clothing. Quilty Box offers you 2 yards of fabric, a small spool of thread, and one or two notions and tools each month. They will also send you a mini-magazine called Bundles of Inspiration that contains articles from their featured artist, tips, and patterns!
Check out our Quilty Box Reviews to learn more!
Price: Boxes start at $48 per month.
---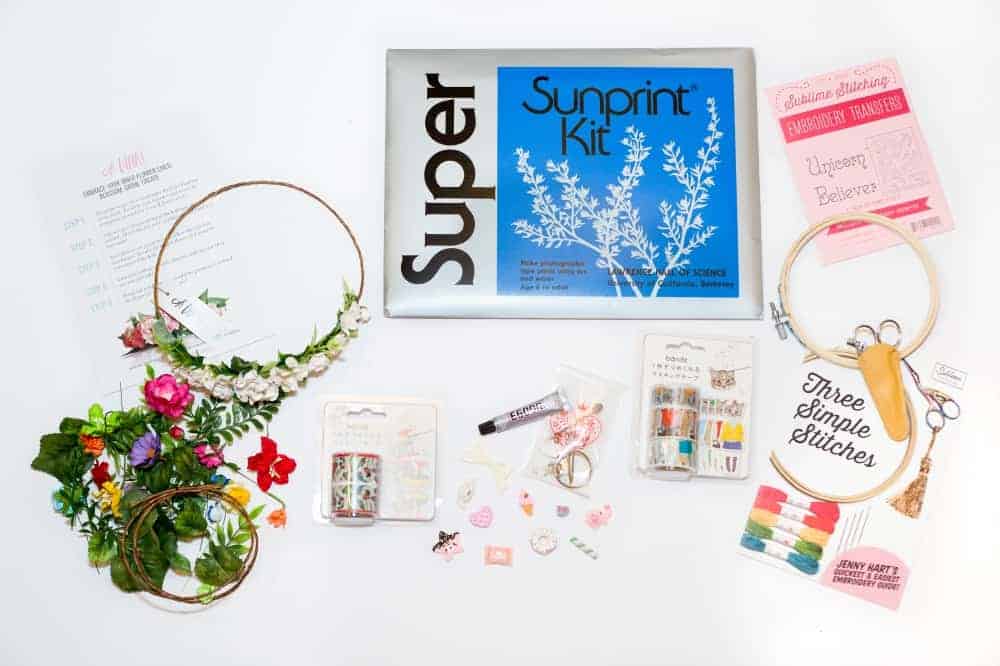 What you get: With The Craft in Style Subscription Box, there are always new craft projects to get excited about, like acrylic paint pouring, watercolor, terrarium building, DIY planter boxes, calligraphy, soap making, and more! Each month's Pop Shop America Craft in Style Box  has multiple projects, curated together according to a theme. Aside from the materials, they also give you access to blog posts, videos, and Facebook Live Videos to help you explore the box!
Price: The subscription costs $30 per month.
Deal: Get 10% off anything! Use coupon code hellosubscription.
---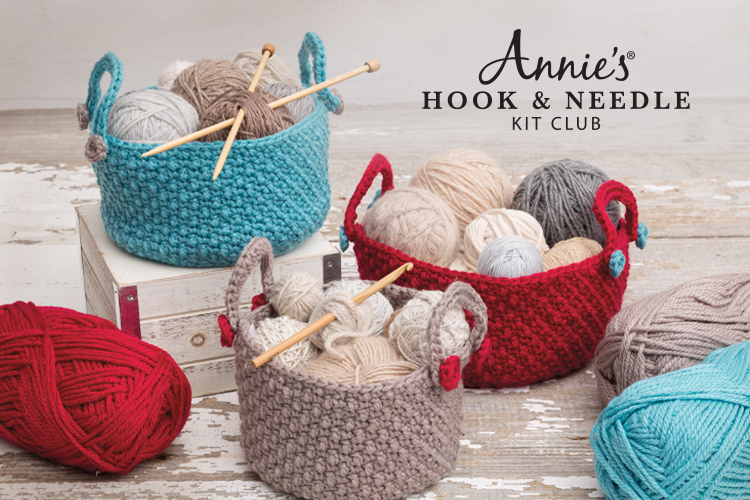 What you get: Made for knitting and crocheting enthusiasts, Annie's Hook & Needle Craft Kit sends a surprise project monthly, complete with easy-to-read step-by-step instructions and the yarn needed to complete the project. All you'll need from home are your own knitting needles or crochet hooks!
Price: Subscriptions start at $19.99 monthly.
Deal: Get 50% off your first month! Use coupon code HELLO.
---
I have both Junk journal in a box an Mixed Media Box. I was pleasantly surprised what a great subscription it is. It brings everything you need and extra. Is beautiful. A lot of detail. – Mari

Dannagirl's Designs boxes are 100 percent ready to actually complete a project! A cute project! From ink to ribbons to paper you can start paper crafting immediately! Such an amazing variety! And excellent name brand quality! – Susan

I LOVE this mixed media crafting subscription box. I can't believe the quality and number of products you receive for the price. Beautifully curated and always includes name brand products that are popular in the industry. Great way to dip your toes into a new craft without breaking the bank to buy everything you would want to get started. – Debi
What you get: Everything you'd need to start your own junk journal or scrapbook — inks, stamps, embellishments, specialty paper, and a whole lot more! Dannagirl's Designs currently offers several subscriptions for different kinds of crafters: Mixed Media Box, Junk Journal in a Box, and Scrapbook in a Box. They also have new themes and a new color palette every month, giving you something to look forward to every month and to keep your creative juices flowing!
Price: Boxes start at $30 per month.
Deal: Save 20% on your first month! Use coupon code 20OFF .
---

This subscription made the list, but has now closed down. We recommend Creativebug!
What you get: Want to learn crafts at the comforts of your home? Bluprint offers and gives you access to thousands of hours of videos and classes in different categories: knitting, baking, sewing, quilting, crochet, cooking, art and home decorating, writing, cooking, dance, fitness and yoga. They even have special content for kids!
Price: The prices start at $7.99 for a monthly viewing subscription or $79.99 for an annual plan. Bluprint Premium adds on the physical supplies to complete your craft. Pick your favorite quarterly project kit and get everything you need delivered, plus unlimited craft classes for only $49.99.
---
That's your list for the best subscription boxes for craft and DIY! Which is your favorite?
Looking for more subscriptions to try? Here are all the readers' choices for the best subscription boxes in different categories!
Say Hello to More Crafting Subscription Boxes!