If you're someone who loves to craft and create, then you understand the thrill of having access to the newest tools and supplies. It's like a gift that sparks your creativity and inspires you to bring your ideas to life. Although browsing local stores for crafting must-haves can be enjoyable, there's nothing quite like the convenience of having your materials delivered right to your doorstep. Imagine how much more time you could spend on your projects if you didn't have to go out and shop for what you need!
Show More (13 items)
There are numerous craft and DIY subscription boxes to choose from, allowing you to indulge your creative spirit. It doesn't matter if you're a novice or a skilled crafter – these subscription boxes offer an ideal way to spend your free time in a productive and fulfilling manner.
We've compiled a diverse selection of craft and DIY subscriptions that you can explore, including options for quilting, painting, and paper crafting, among others. These subscriptions provide you with all the necessary materials and instructions to jump-start your creativity, so you can focus on bringing your ideas to life.
Our list includes both physical and digital subscriptions, ensuring that you'll find the perfect fit for your creative interests. So, take a peek and discover the best craft and DIY subscriptions to help you with your crafting journey!
The Best Subscription Boxes For Crafts and DIY Projects!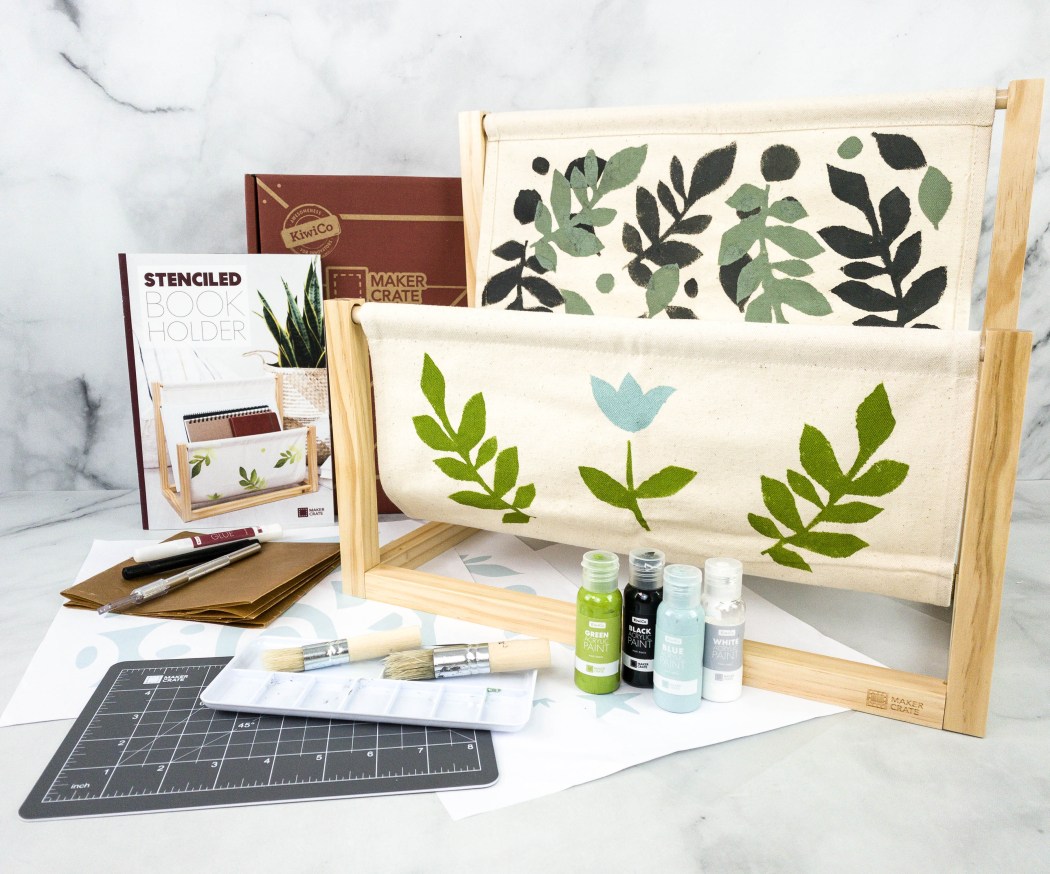 Image from: our review
Designed for ages 14-100, Maker Crate by KiwiCo is a great subscription choice for encouraging adults and teens to discover new art and design tools as they turn creative imaginations into reality! Each crate sent straight to your door will include not just high-quality materials and tools to help you create but also introduces you to new techniques and allows you to look at world applications and the history behind each art form. It is also accompanied by easy-to-follow video instructions and inspirations so you can craft all the way without worries. Past projects include macrame planters, punch-needle pillows, terrazzo clay organizers, and more!
Deal: Save 30% on your first month! Use this link to get the deal.
---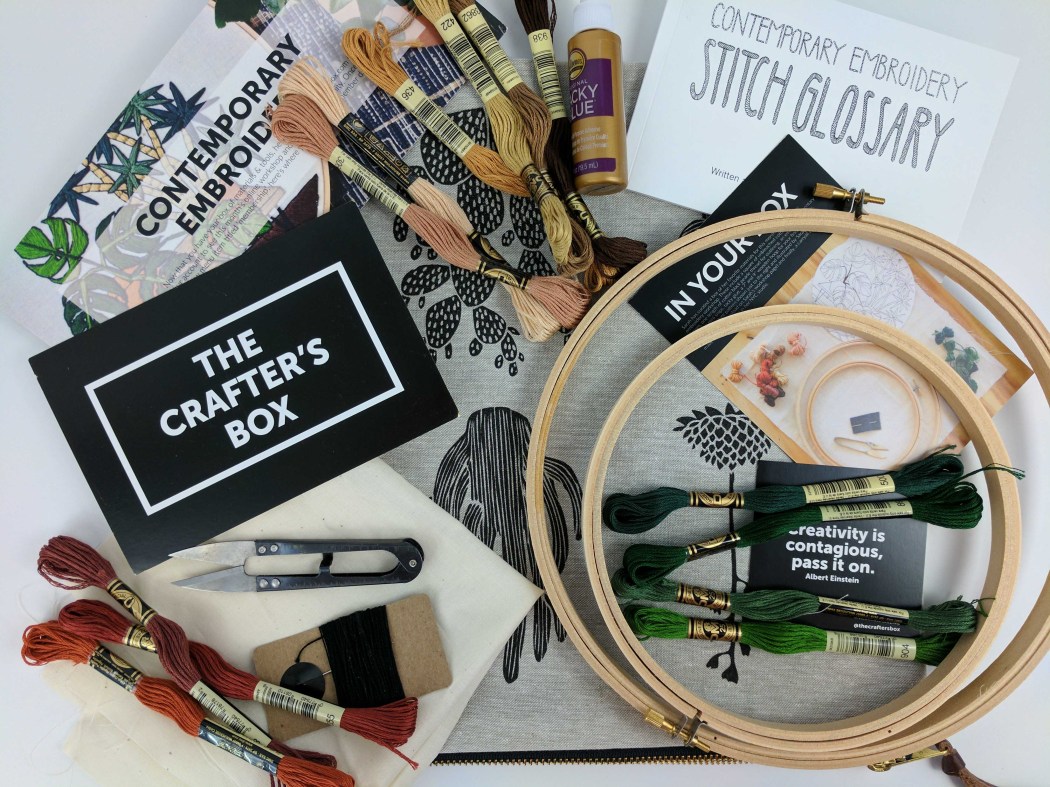 Image from: our review
Crafter helps you unleash your inner creative persona! It's a workshop in a box that teaches different craft techniques and allows you to explore new mediums and methods as you practice the art of making. You'll receive a curated kit filled with the artist's favorite tools and materials, along with a digital class led by the featured maker of the month — basically, everything you need to make beautiful projects by hand, like tote bags, baskets, pillowcases, and even soaps. They'll guide you through every step of the making process, so you need not worry about a single thing except building the project from start to finish!
Deal: Get $10 off your first box! Use coupon code HelloSubscription10. Excludes kids Crafter boxes.
---
Image from: our review
With Simply Earth, you can stir an essential oil recipe with ease! This subscription gives you the chance to master essential oils by sending a recipe box each month filled with 100% pure therapeutic-grade essential oils and natural ingredients, all sourced from small, ethical farms from all over the world. They also include containers, extras, and six fun recipes to help you create toxin-free products in a breeze. Each is crafted, tested, and loved by certified aromatherapists, so you know they are all good for your clean lifestyle journey. In addition, they also donate 13% of profits to end human trafficking.
Deal: Receive a FREE Big Bonus Box with your first box. Deal applies automatically, just visit and subscribe. Plus, get a $45 gift card you can use for your next box or future purchases!
---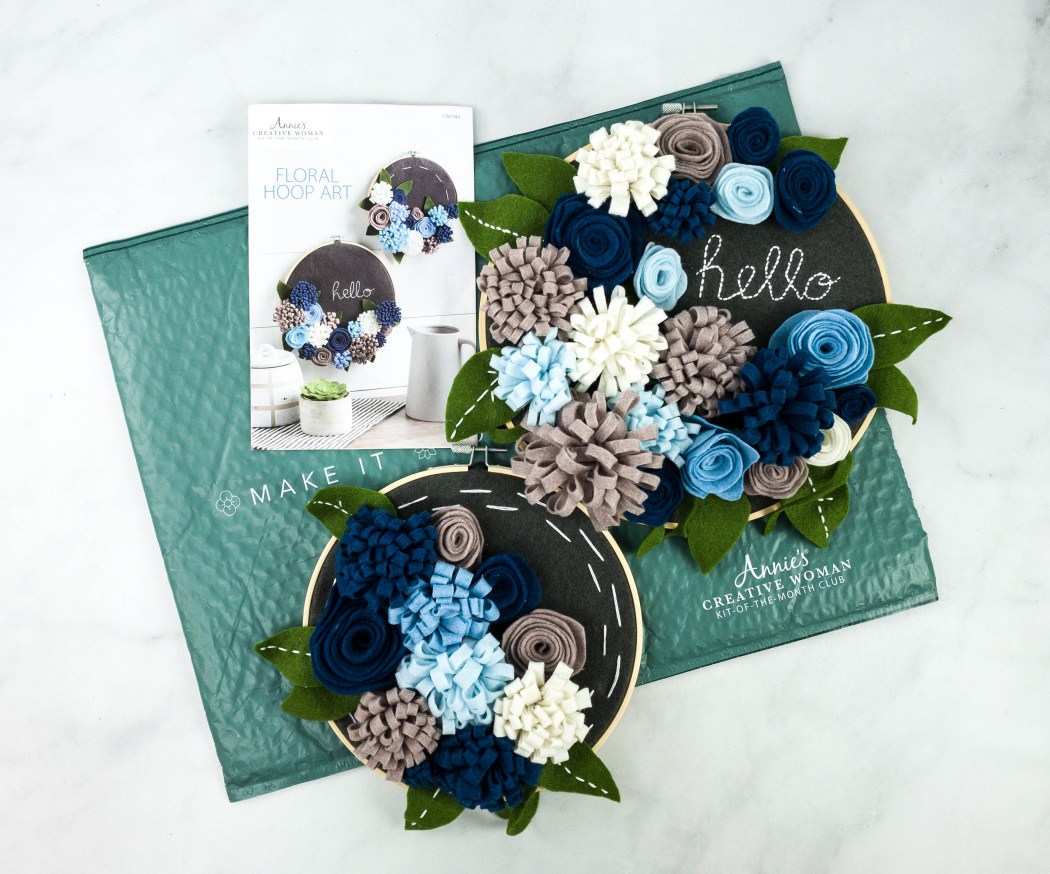 Image from: our review
With Annie's Creative Woman Kit-of-the-Month Club, you'll learn a new craft each month while improving your creative skills in the process. This subscription offers DIY projects that are not just super fun but also easy to make, ideal even for beginners! They'll give you everything you need so you can create handmade and special treasures you can keep for yourself or gift to loved ones. Of course, it comes with easy-to-follow instructions, helping you complete each project with ease, plus new techniques that can expand your skillset and creativity. You'll be sure to hone your skills in painting, needlecraft, beading, candle making, soap making, and more with each monthly kit!
Deal: Get 50% off your first month's kit on any clubs! Use coupon code SHARE50.
---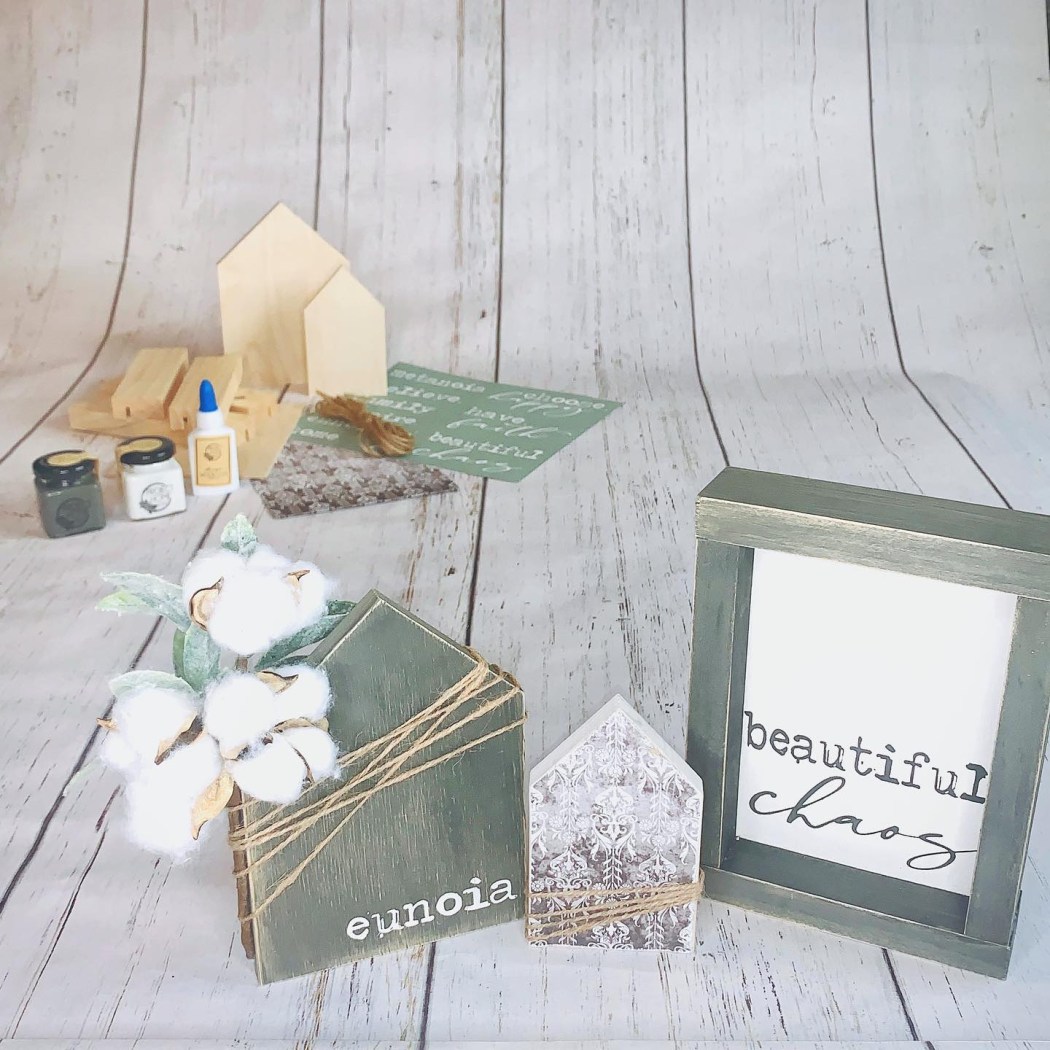 Image from: Project Home DIY
Project Home DIY gives your home a fresh, new look every time! No need to rush to the store to buy home décor because this subscription will send everything you need to create DIY furnishings with a personal touch. The box contains the supplies and materials you need to build your very own home décor that will accentuate and give the home some fresh vibes! You'll also gain access to a video tutorial and written instructions, where you can learn techniques and tips to complete your DIY project. As a first-time subscriber, you'll get a starter kit that includes a glue gun, glue sticks, a paint set, a paint tray, a paintbrush, and a sanding block.
Deal: Get 30% off your first box! Use coupon code HELLOSUB30.
---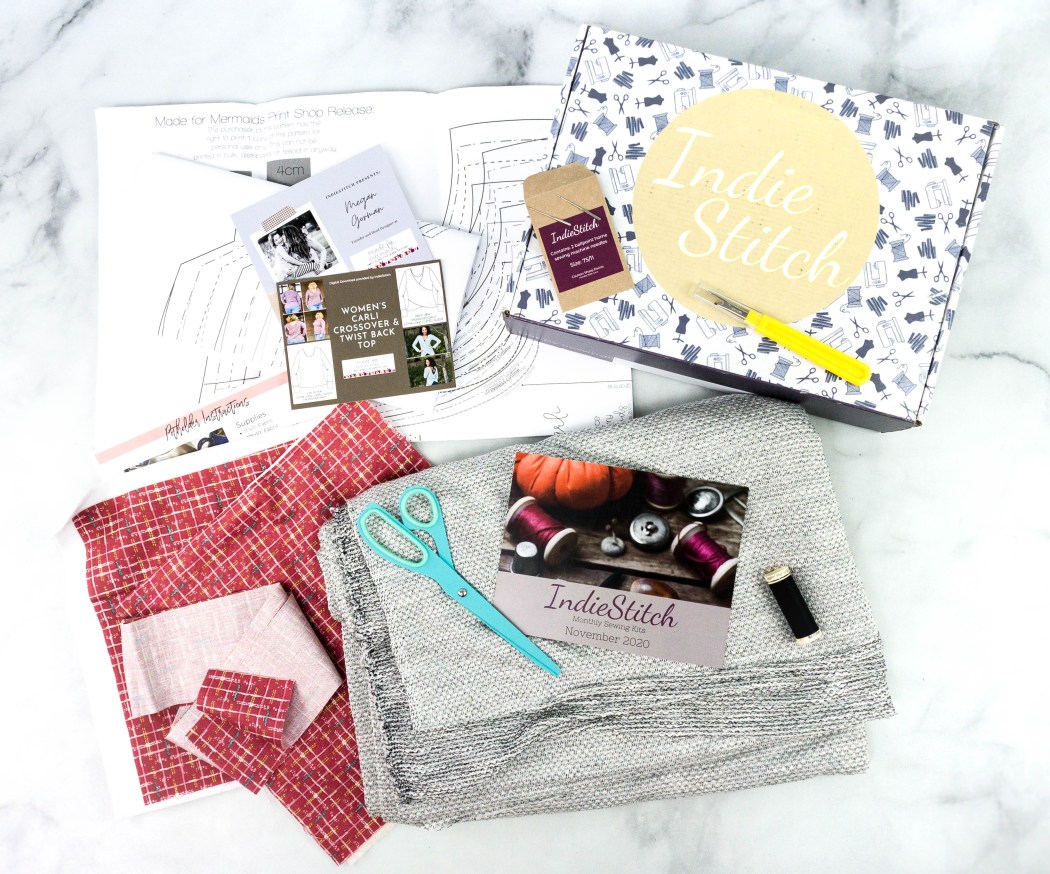 Image from: our review
Whether a beginner or a seasoned stitcher, IndieStitch will help you take your sewing skills to the next level! Each box comes with 2-4 yards of fabric, threads, required notions, a downloadable PDF pattern from a top independent designer, and a copy shop print of the featured pattern. It also includes fun bonus sewing tools and swags, all valued at over $120. They'll also give you access to a step-by-step video class for the project. Simply choose your desired size – XXS-XL or XXL & Larger – to help you sew new women's clothing every month!
---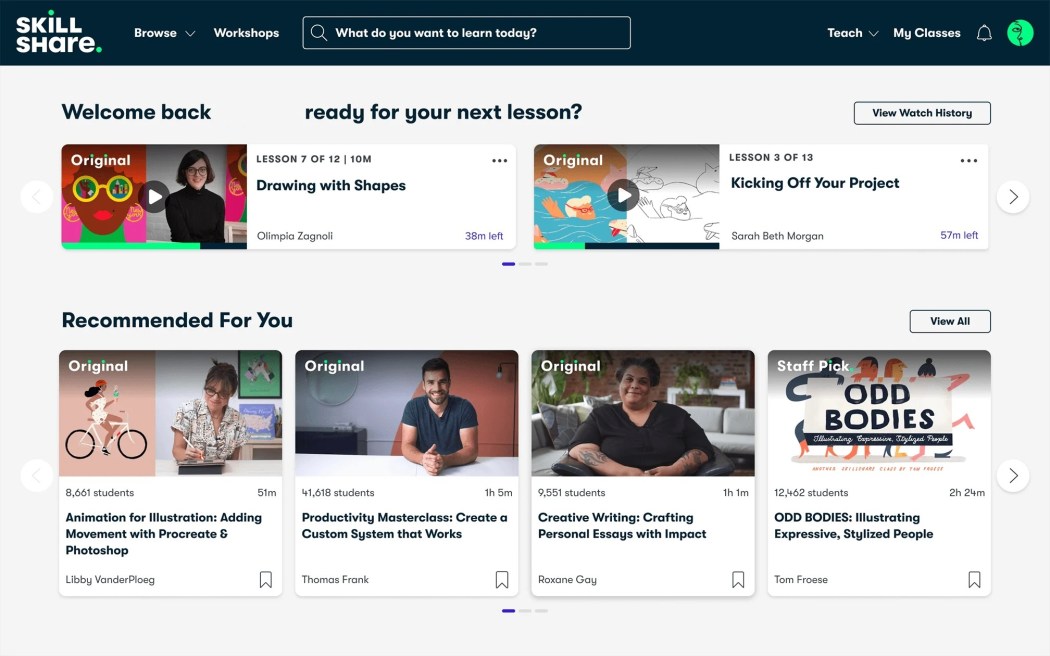 Image from: Skillshare
If you want to learn something new or expand your knowledge relating to crafting, Skillshare is the help you've been looking for! They are an online learning community offering classes that will guide you throughout your journey of becoming an artist. Each class is taught by the world's best practitioners that will spark your creativity and help improve your skills. Access thousands of high-quality videos with topics like design, photography, illustration, fine art, and more that you can watch at your own pace. Not only do you learn the basics, but they also let you know new techniques and strategies creators only know. With this subscription, you can unlock a passion you never knew you had!
Deals:
Get 30% off on annual premium subscription! Use this link to get the deal.
Get 30 days FREE trial to Skillshare Premium! Deal applies automatically, just visit and subscribe.
---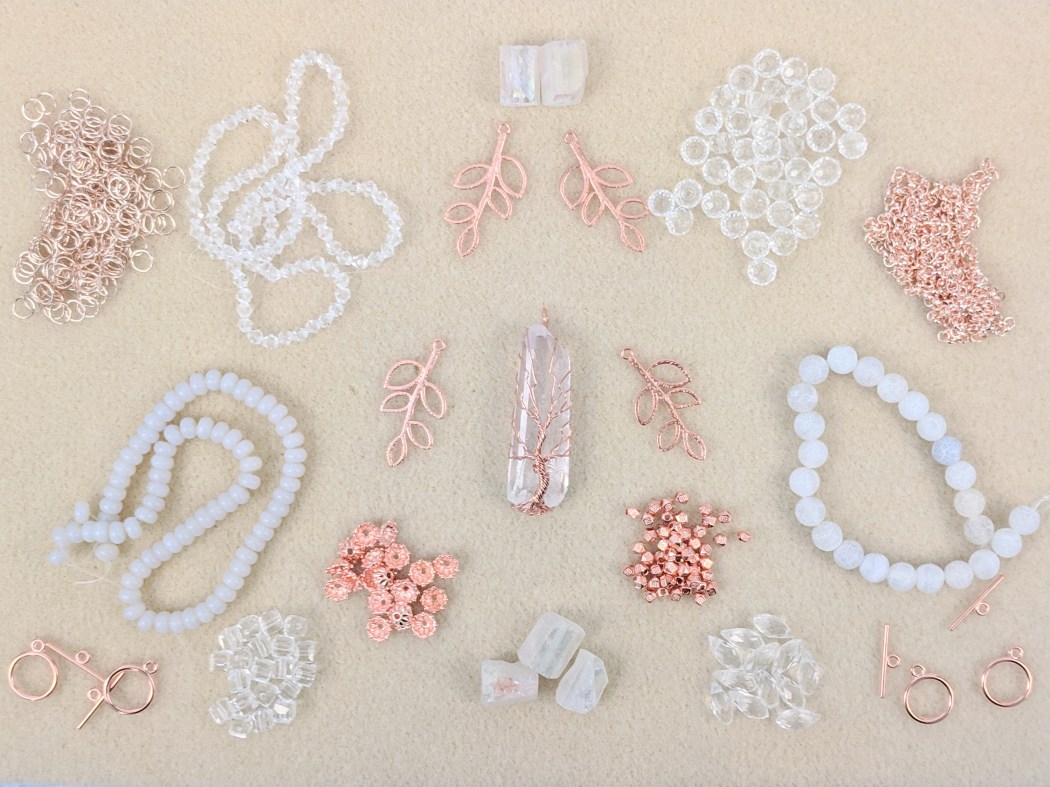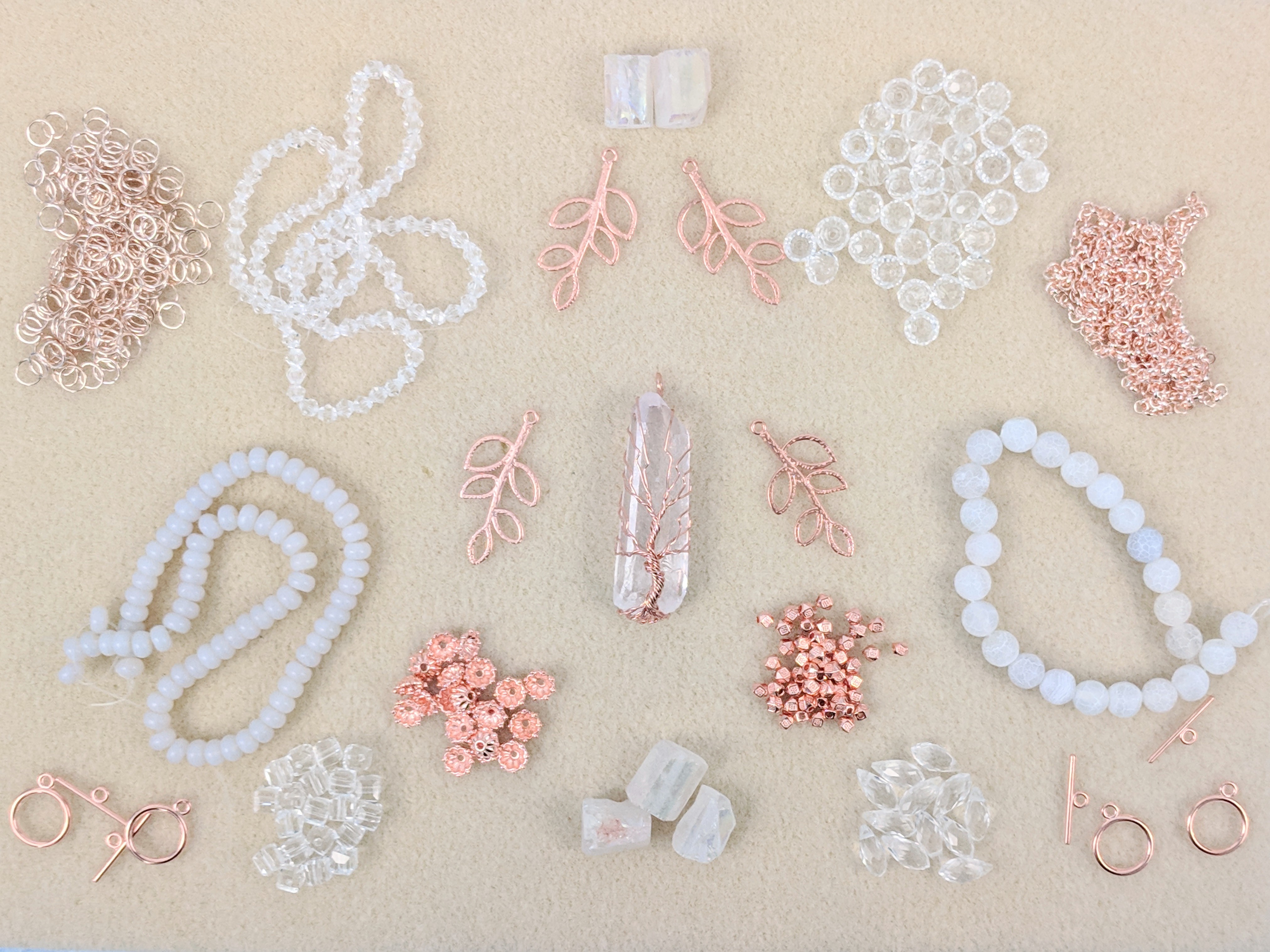 Image from: our review
Bargain Bead Box sends high-quality beads directly to your door each month. This subscription is focused on bringing the best deals on the best beads for you and your crafting obsessions. They carefully curate themes each month, so you will have the best beading experience compressed in just a box. You'll find top-quality coordinated sets of beads, gemstones, findings, clasps, and pendants totaling 16-20 items in every box. Imagine getting all these at an affordable price! If you love monthly surprises, this subscription doesn't disappoint.
---
Image from: our review
Paletteful Packs provides you with the best art materials each month to help express your creative ideas! Boxes are filled with a thematic collection of art supplies to help you keep going and give you the inspiration to complete your masterpiece in no time, which may include acrylic paints, sketchbooks, pastels, graphite, charcoal, and more! There are three art boxes to choose from: Young Artist Paletteful Pack, Premier Paletteful Pack, and Paletteful Petite Pack. Whichever you pick, they'll send you everything you need to create a work of art! The subscription is committed to giving you a full introduction to the media selection for each month, and there's even a demo video for the Premier Pack.
Deal: Save 10% on your first box. Use coupon code 10HOORAY.
---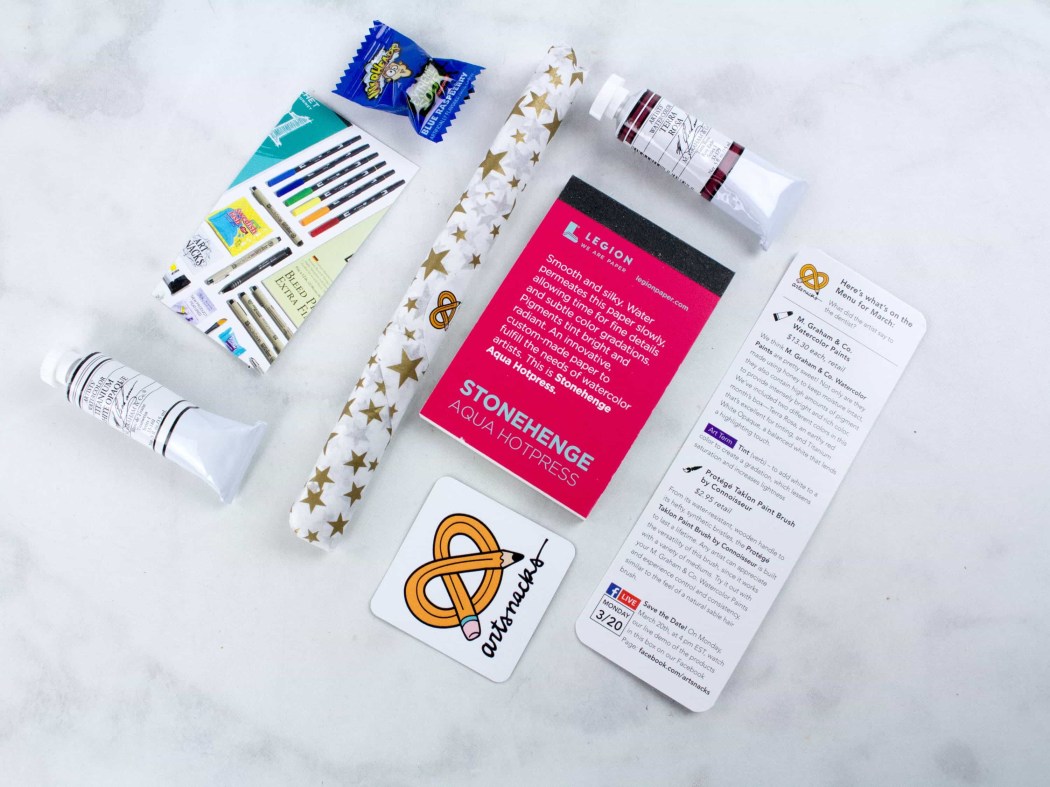 Image from: our review
Whether a beginner or a professional artist, Art Snacks will fuel your creativity even more! This subscription helps you easily discover new art products, limited-edition tools, exclusive supplies, and creative techniques, all within a box. Each month, they send 4-5 full-sized premium art products tested by experts. There is also a "menu" that describes the products in the box, best practices, and new techniques to try. From paints to canvases and brushes, you'll never have to search for the right art supplies again! The ArtSnacks Plus is also an option, which includes 5-6 full-sized premium items and a full-sized surface to practice your art skills with — right out of the box itself.
---
Image from: Darn Good Yarn of the Month
Darn Good Yarn of the Month is designed for people who like to explore exciting and eco-friendly yarn. This subscription partners with artisans from India to offer beautiful and unique skeins of yarn that you can use and inspire you to create unbeatable yarn projects and crafts, whether you may be interested in knitting, crocheting, or something else. You'll always receive premium and exclusive handspun yarn monthly, along with a curated guide of patterns and one free pattern of your choosing. No matter what you set your heart to make, this subscription is one of the best bets for fab yarns!
---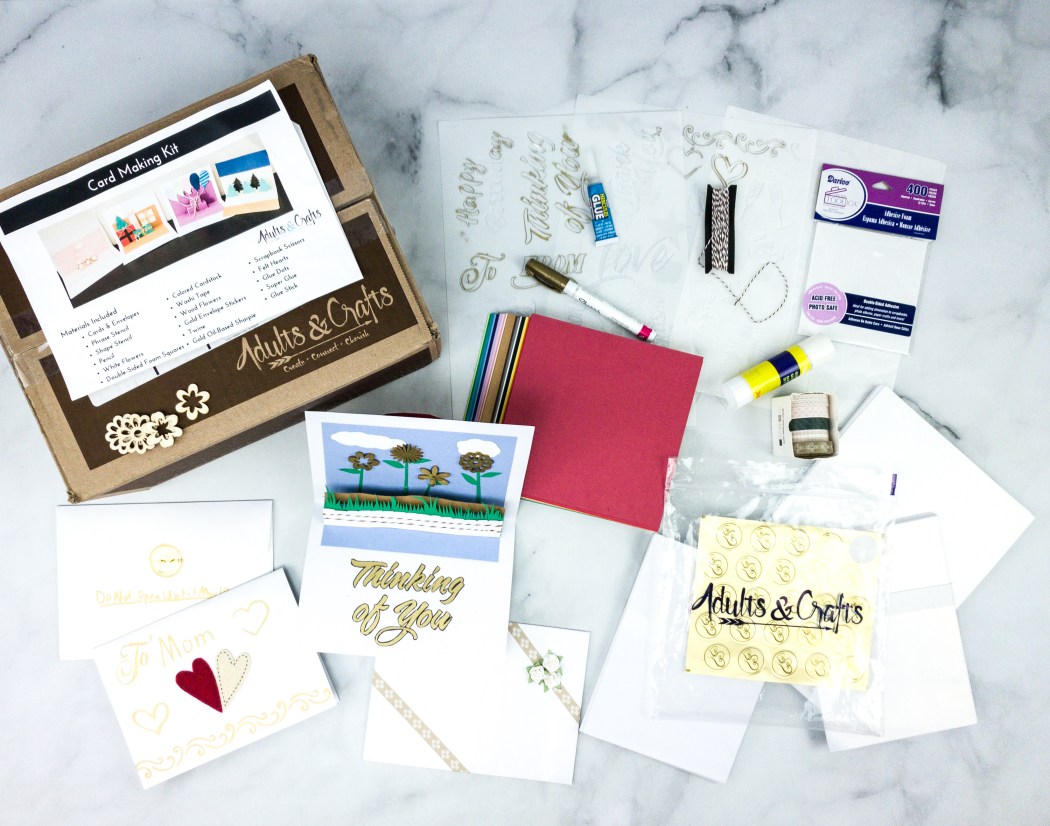 Image from: our review
DIY projects are a hit these days, and we totally understand why. They are so much fun to do, and they allow you to be as creative as you can! Adults & Crafts lives up to that by sending a box full of materials and tools coupled with instructions so you can make awesome crafts each month. It makes crafting so convenient, enjoyable, and fulfilling while introducing you to new mediums you may haven't tried before, like wood-burning, resin, engraving, embossing, cement, clay, and much more. Some of the previous projects include wine caddy, clock, planters, and coasters.
Deals:
Receive free shipping on your first month. Use coupon code HELLOCRAFTY.
Save 10% on the life of your subscription! Use coupon code HELLOSUB.
---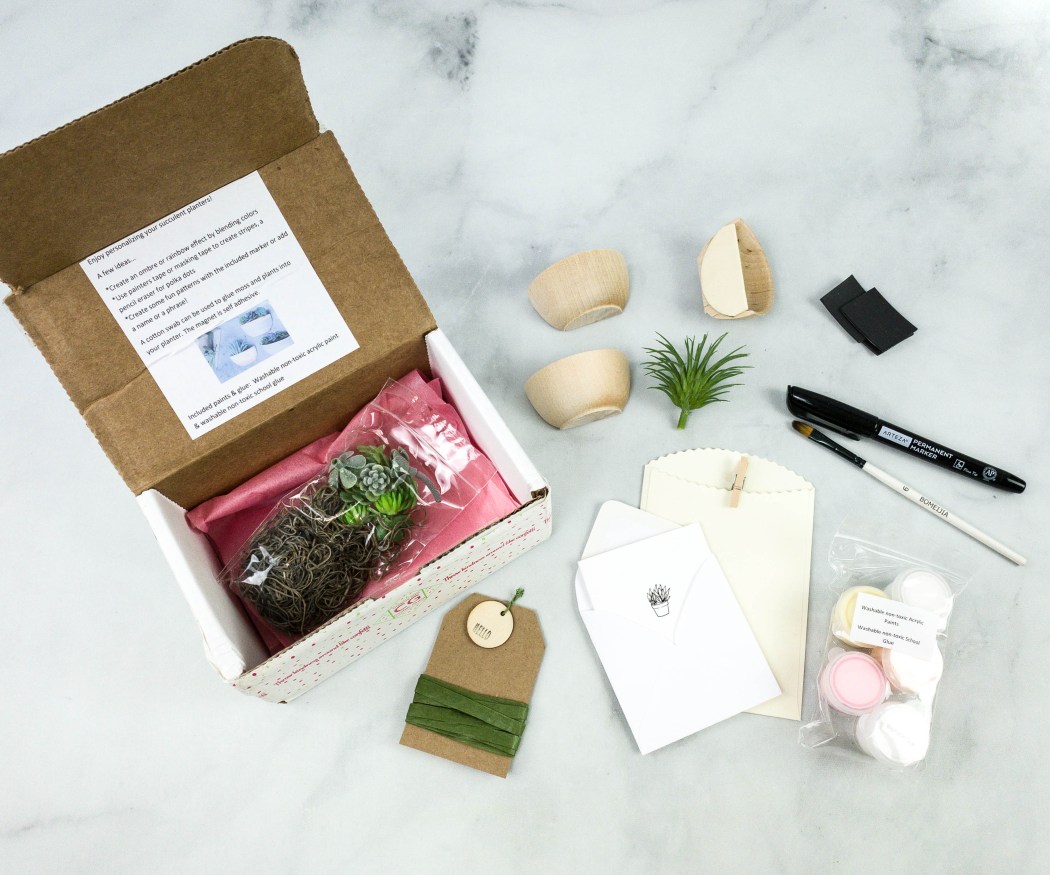 Image from: our review
Designed to harness creative skills, Confetti Grace sends a box every other month with all the materials needed to create two DIY projects loaded with a personal touch. You'll have fun crafting alone or with someone special as they also include DIY cards and gift wraps, making it easy to gift one (or both!) once completed. The idea of giving doesn't just stop when you finish your project, as they also donate 20% of net profits to worldwide charities.
Deal: Get FREE Shipping on your first box! Use coupon code confetti5.
---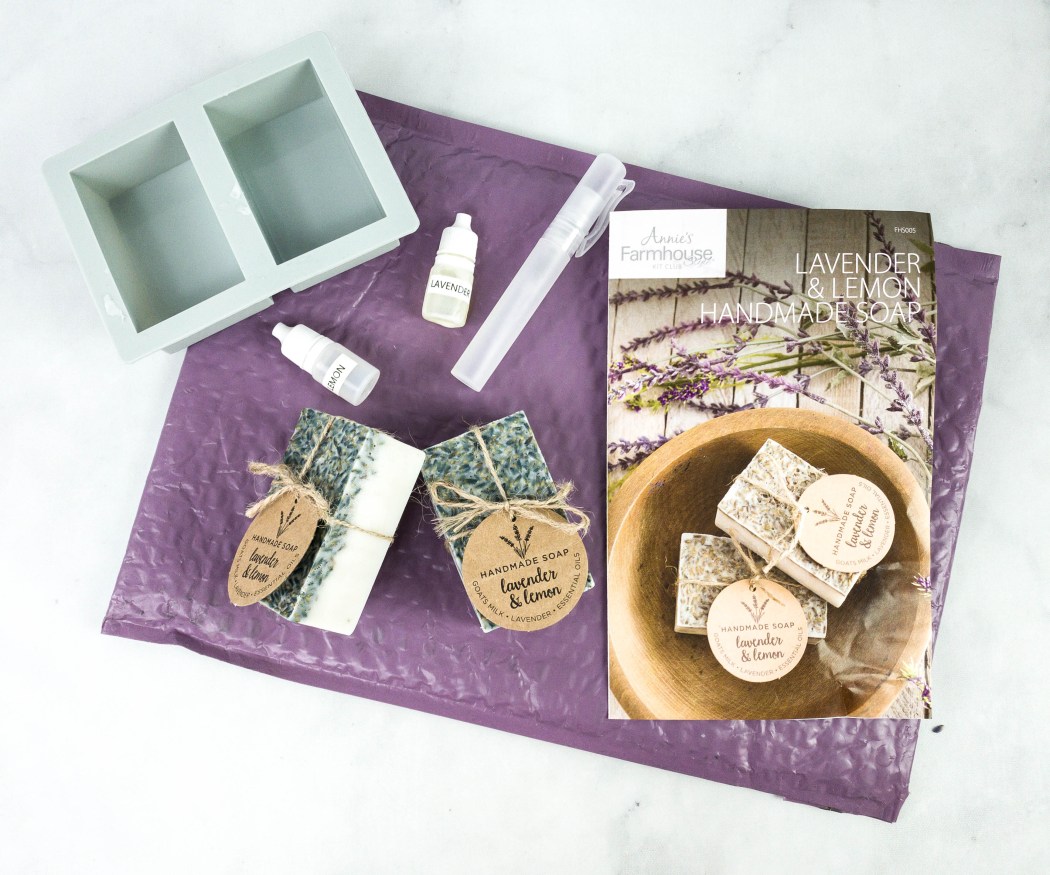 Image from: our review
Annie's Farmhouse Style Kit-of-the-Month Club lets you craft a charming project each month infused with a mix of traditional and modern concepts. You'll get a kit each month, including all the crafting materials needed to complete beautiful projects that will elevate any part of your home, along with detailed, step-by-step instructions. From pillowcases to table centerpieces to garlands and even soaps, you can take pride in using or displaying your finished craft. All you need from home are basic tools like scissors and a glue gun, so you can create amazing projects that give a casual, classic, and laid-back farmhouse vibe!
Deal: Get 50% off your first order! Use coupon code SHARE50 .
---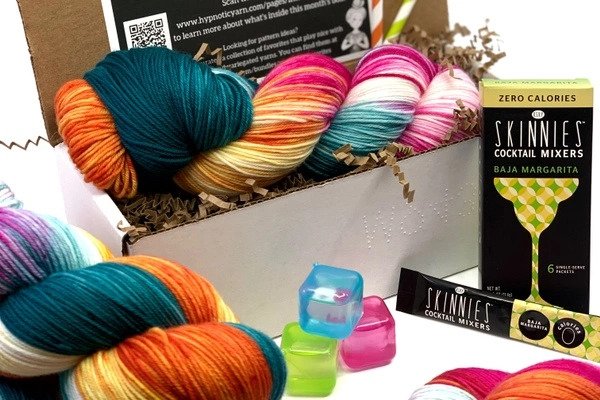 Image from: yARNaBLE
yARNaBLE powers up your creative endeavors by sending you a box with a skein of hand-dyed luxuriously soft yarn that you can use to create amazing projects to your heart's content. In addition to the yarn, you'll also receive 2-3 indulgent-sized extra goodies or notions and all the inspiration you need. With exclusive colorways and surprises, you're in for a real craft treat! It's a convenient way to replenish your stash and hoard more yarns without the guilty feeling!
---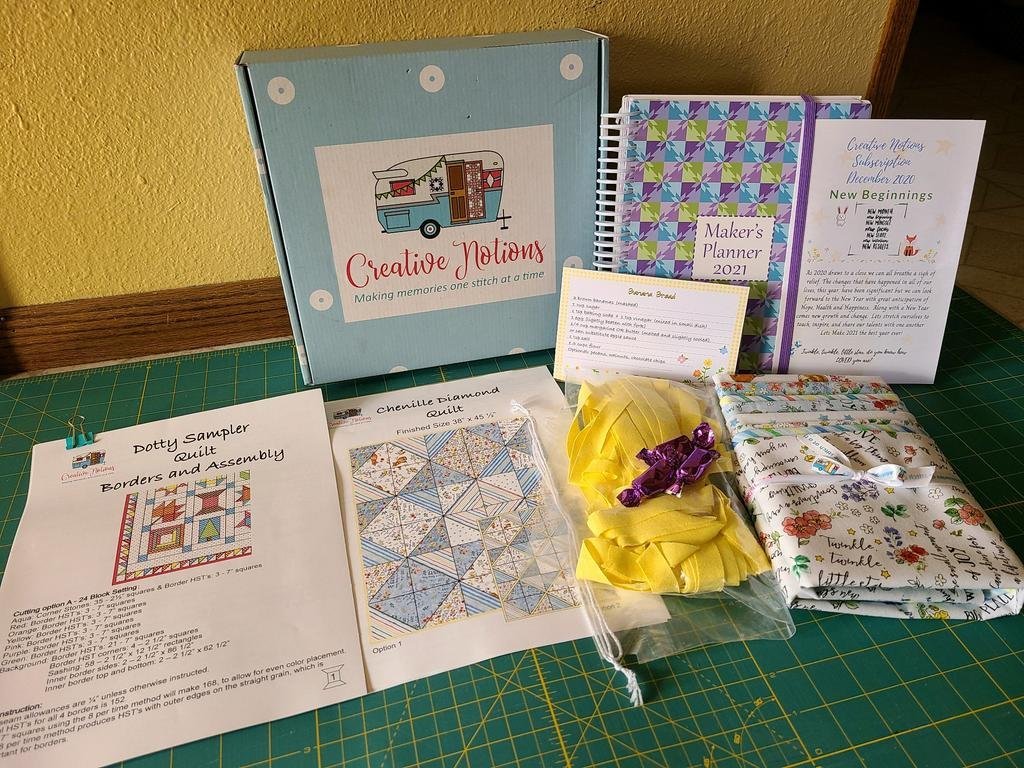 Image from: Creative Notions
Creative Notions is a sewing-slash-quilting subscription box that offers quilt shop quality fabrics to support your creative or crafty goals. In addition to high-quality fabrics, you'll receive notions, original patterns, and other goodies to help you make a lovely creation! There's always a project or two to which you can dedicate all your free time and creative skills in! They also include a sweet treat and recipe for added fun and excitement. And for convenient storage, everything is packed in a polka-dot drawstring bag instead of a box.
Deal: Get 20% off on $50+ orders! Use coupon code HELLO.
---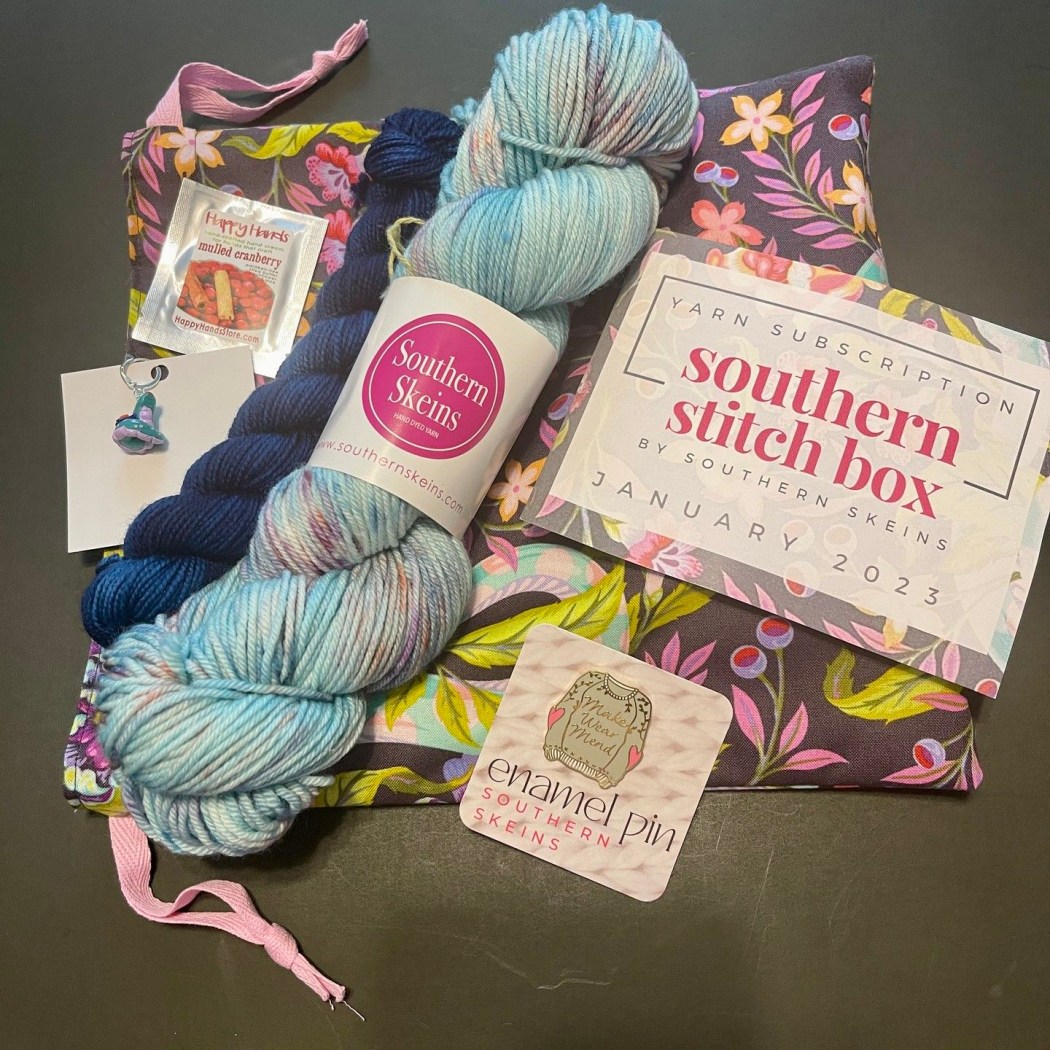 Image from: Southern Stitch Box
Southern Stitch Box is the yarn box you'll ever need for your crafts! Designed specifically for yarn lovers, this subscription will keep you busy all month long by providing soft & squishy yarn, hand dyed in small batches in their North Florida dye studio. What's even better is you can choose the yarn weight you want (sock or DK), how many skeins you like to receive (1 or 2), the add-ons you want to include in the box, and the delivery frequency as well. Sometimes, they also throw in extra goodies as a gift!
---
Image from: Craftsy
Craftsy helps you express your creativity! With this membership, you can access and browse a wide library of classes and projects taught by masters of their industries. They provide you with the right tools to get everything creatively done, whether it's about baking, quilting, painting, weaving, jewelry making, and everything in between. You'll learn at your own pace with detailed step-by-step instructions. This allows you to explore techniques and earn new skills anytime, anywhere. It really is the digital gift of crafting that inspires everyone to make it and not just dream of it!
Deal: Get your Craftsy Premium Membership for only $2.49 for your first full year (normally $97)! Deal applies automatically, just visit and subscribe.
---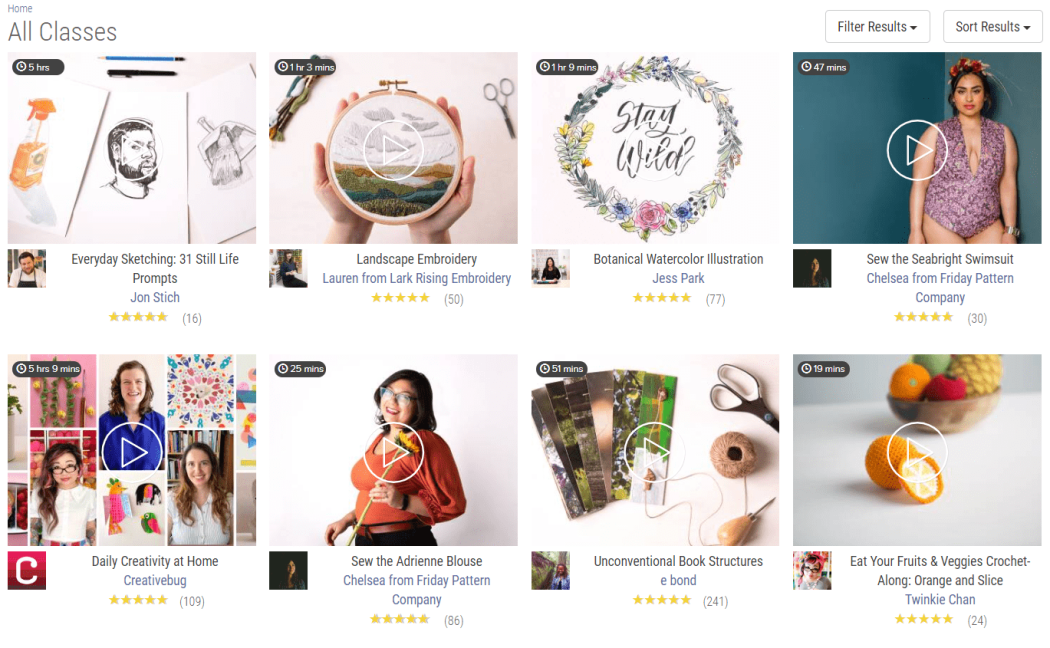 Image from: Creativebug
If you are looking for ways to further, sharpen or enhance your crafting skills, Creativebug is the right way to go! You'll have unlimited access to thousands of classes led by top designers and artists. With new classes added every day, there's so much more for you to learn. From making accessories such as bracelets and necklaces to sewing dog coats to painting using acrylic and watercolor, you'll find them all here! With insightful videos to stream and follow along, you can create beautiful projects, even ones with complicated patterns and instructions. You can even download patterns and templates to help you make your creative aspirations to life!
Deal: Get 7 Days FREE Trial! Use coupon code FREE7DAY and Use this link to subscribe.
---
Image from: Makerly
For people who love arts & crafts, Makerly is the best subscription deal! Each month, they send DIY kits with a focus on fun contemporary ideas where you can pour all your creative skills. The box contains everything you need, from patterns to tools and instructions to complete the surprise craft for the month! Hone your skills and fall more in love with making as you get your hands on different crafts, some of which allow you to try new mediums you've never tried before. Everything is of high quality, and sometimes, they even throw in themed extras for your delight!
---
And that's our list of the best subscription boxes for crafts and DIY projects!
Looking for more subscriptions to try? Here are all the best subscription boxes in different categories!