Feeling comfortable, positive, attractive, and sexy in whatever you wear is the best feeling. Lingerie, being the first garment we put on every day, can really improve one's self-confidence. Feeling good means looking good as well. Never settle for old and worn-out lingerie because you can get fresh new ones each month! A fun way to discover and explore new styles is through lingerie subscription boxes.
Some of these offer lingerie sets, baby dolls, bodysuits, bustiers and more! Take a short quiz to match you with your desired styles, and wait for your box to arrive. You'll never have to try tons of them on just to find what you exactly need. Whether you want alluring ones for a date night or fashionable enough for a girl's night out, there's a lingerie subscription box for you!
Let's jump right into our list of the best lingerie subscription boxes below and see what suits your preferences.
Top Lingerie Subscription Boxes That'll Make Any Woman Feel Beautiful and Confident!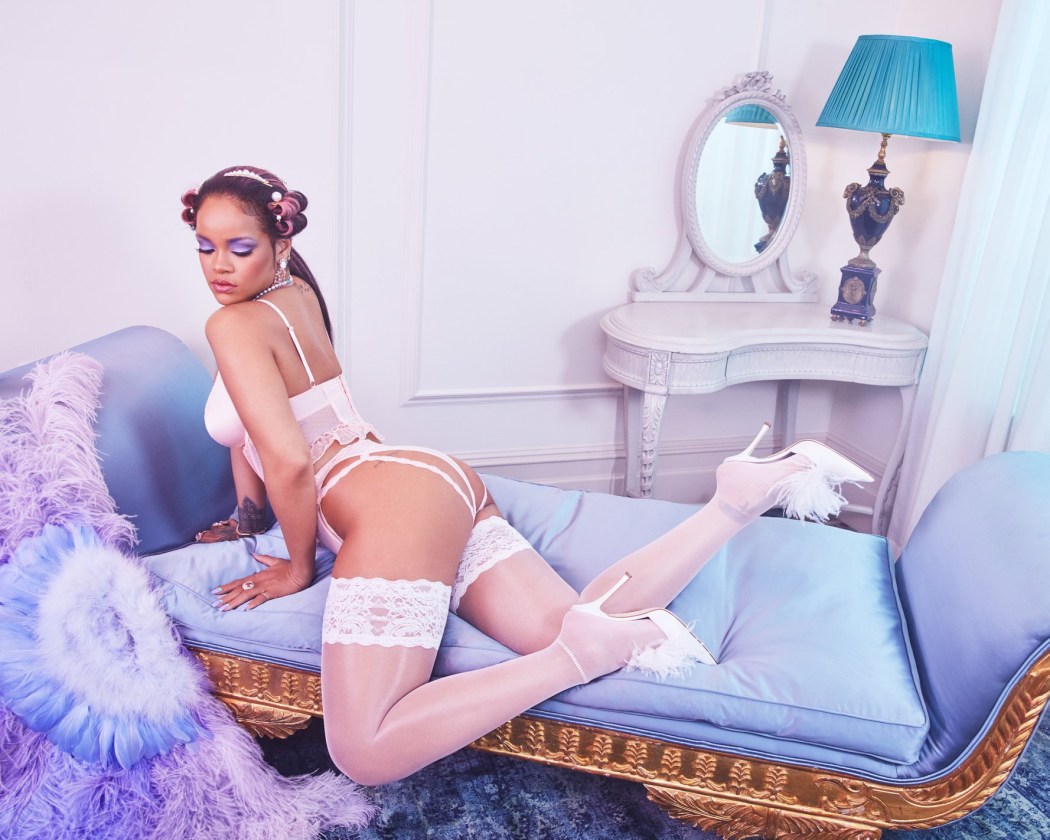 Image from: Savage X Fenty
What You Get: Savage & Fenty Xtra VIP Box is a brand of lingerie owned by a music and fashion icon – Rihanna, which offers premium quality lingerie. Shop from a wide selection of bras, undies, and lingerie. Take the style quiz and prepared to be matched with lingeries that suit your style preferences. Feel extra sexy and confident as you wear every product they provide! All lingerie fit women of all sizes. You'll save up to 25% on every full-priced style when you become an Xtra VIP Member!
Price: The VIP Membership costs $49.95 each month. The credit goes into your account to spend or save and it can be used on purchases of $49.95 or more and should be used in full in order to be redeemed.
Deal: Sign up for an Xtra VIP Membership and grab the new member deal by taking the style quiz! Deal applies automatically, just visit and subscribe.
---
Image from: Empress Mimi
What You Get: Make every woman feel like an empress with Empress Mimi. It is a lingerie subscription box that offers sexy wire-free lingerie designs with great comfort. You don't need to try dozens of lingeries because they send out the latest styles monthly! You can choose between The Queen Box, which includes a full-matching lingerie set, and The Empress Box, which contains a matching set with accessories such as kimonos, sexy bedroom gifts, and more! Every month is a special surprise, as items inside every box vary!
Price: You can choose between the Queen box $44.95 and the Empress box $99.95. Save more when you prepay for more months!
Deal: Get 30% off your first order. Use coupon code HELLO30.
---
Image from: Adore Me
What You Get: Adore Me offers sexy, sultry, luscious, and seductive lingerie every month. Their goal is to empower women to embrace themselves and their uniqueness by bringing good quality lingerie at an affordable price! They have 2  membership plans to choose from – VIP, gives you $10 off any style anytime, 6th set for free, and access to exclusive sales or Elite, gives a great deal as they let you try 3 sets which are based on your profile, in the comfort of your home. You can keep what you love and return what you don't! Both memberships have lots of benefits you can enjoy. Take a peek at how sexy these lingeries are when you visit our Adore Me reviews on this page.
Price: Each box ranges from $39.95 – $59.95 per set plus a $20 styling fee per box which covers the shipping and handling.
Deal: Get your first set for $25! Deal applies automatically, just visit and subscribe.
---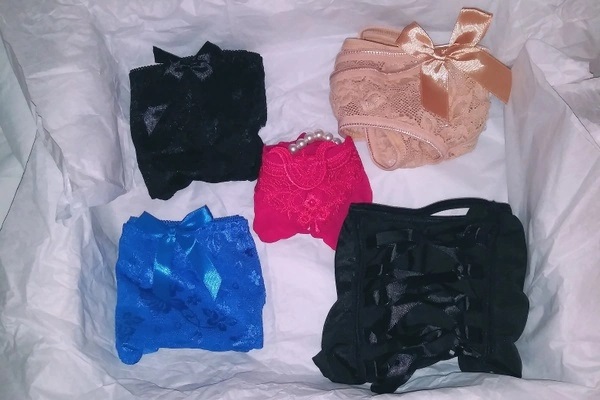 Image from: Luvxxx
What You Get: Luvxxx Lingerie Box focuses on giving the sexiest yet comfortable lingerie at an affordable price through their full-service online lingerie store. They currently have 5 subscription boxes to choose from Bralette and Panty Set (S-XL), Plus Size Bralette and Panty Set (1X-3X), Luvxxx Lingerie 4 Panty Bundle, Luvxxx Women's Lingerie 3 Babydoll Bundle Box, and Luvxxx Women's Lingerie 3 Bodystocking Bundle. Discover new and unique styles every month by simply picking the right size for you and let them do all the work! You'll get inspired by their curated sets and pieces of alluring garments every month. You can also receive a 10% discount on your first Luvxxx Set order!
Price: Subscription starts at $15 per month.
---
Image from: The Lingerie Box
What You Get: Know more small boutique designers when you subscribe to The Lingerie Box. Some of these are Kris Line, Rosme Lingerie, Mira, Montelle Intimates, and more that you might've seen or might've never heard of. They work with these designers from the US, Europe, Canada, and South America to give high-quality products! Select a plan, take the style quiz and you'll get new lingerie or a nightie delivered to your door monthly. You'll fall in love with every piece as they are handpicked for you by their lingerie experts who work in their physical boutique as bra fitters as well. Get the best bang for your buck as every box is unique and valued at $75 or more!
Price: Subscription costs $49.95 each month or less on longer plans!
---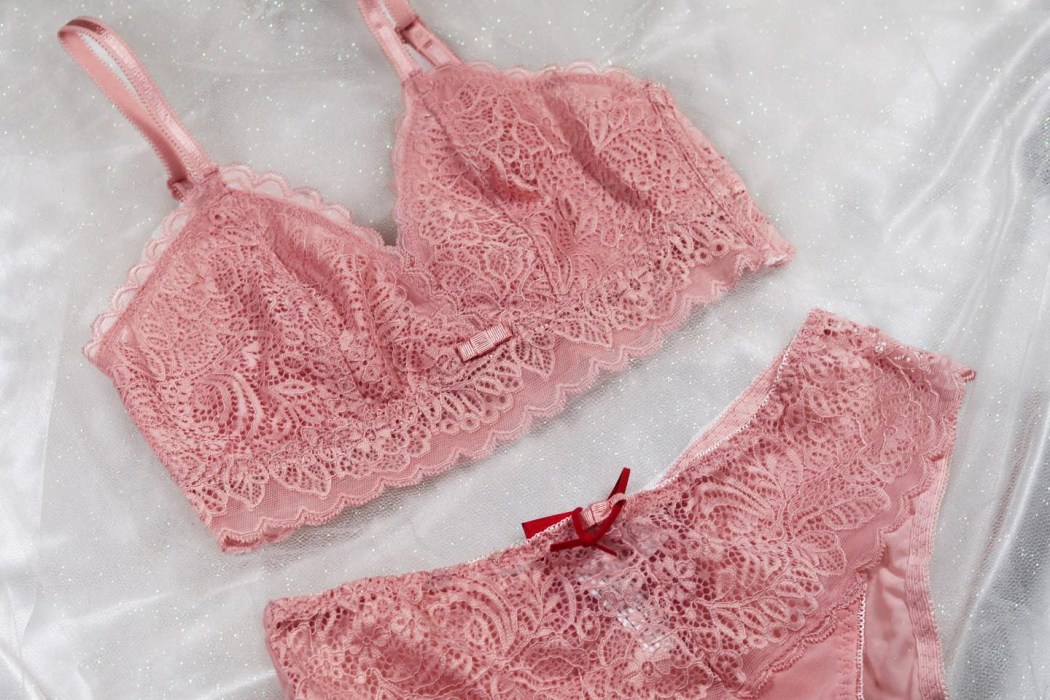 Image from: Scarlet Lingerie
What You Get: Feel extra confident and sexy when you wear lingerie from Scarlet Lingerie. They are dedicated to bringing high-quality yet trendy pieces with flattering cuts and designs to all women regardless of background, lifestyle, age, ethnicity, and body type. Pick the box that suits your needs: Essentials Box has 2 panties, Confidence Booster Box includes lingerie pieces curated to your needs, and The Ultimate Box contains a piece that can either be worn in the bedroom or dressed up to go out. Select your size, choose a color palette, and enjoy a curated box arriving at your door each month with lingerie that perfectly suits you!
Price: Subscription starts for as low as $14 CAD (about $11.40 USD) per month.
---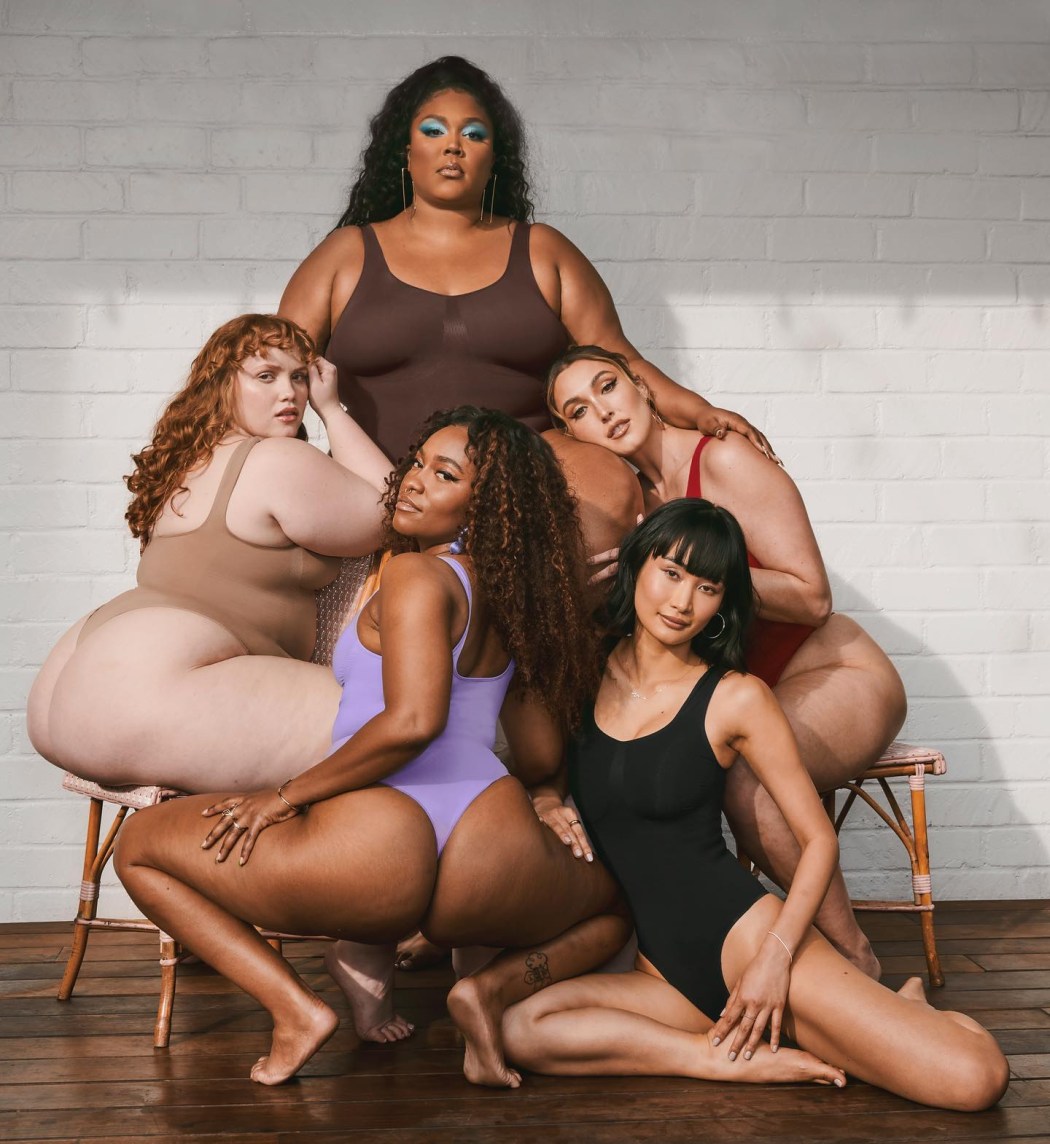 What You Get: YITTY is a new brand from Fabletics designed for all body types, co-created by award-winning superstar Lizzo. This brand wants every woman to feel unapologetically good about themselves, so they offer level-up shape-wear, underwear, and loungewear in sizes 6X-XS, all centered around self-love! Pretty prints, bold, warm neutrals, or classic black; booty, tummy, and thigh support – you can always find what suits your style with just a simple quiz. You can have full access to two incredible brands – YITTY and Fabletics – for only one membership fee, which means double the collection and double the benefits! And because self-expression is self-love, members can get up to 50% off all styles, get free shipping for orders over $49, and more member perks!
Price: The membership fee is $49.95 a month.
Deal: Get 2 bottoms for just $29! Deal applies automatically, just visit and subscribe. Valid to new subscribers only.
---
And there you have it, our list of the best lingerie subscription boxes! Which one is your favorite?
Navigate through our list of all the best subscription boxes in every category to find out more!
Say Hello To More Adult Subscription!