Subscription Boxes for Women of Color were created to provide everything from natural hair care to makeup products that actually work for you to fun lifestyle goodies. Most of these monthly boxes also feature products from Black-owned and operated businesses.
Here's a list of some of the best subscription boxes for Women of Color! They're a great way of discovering new products and brands, whether you're a makeup junkie, a natural beauty enthusiast, or someone looking for self-care products!
The Best Subscription Boxes for Women of Color!
Image from: COCOTIQUE
Why We Love It: Cocotique is a deluxe subscription box filled with beauty, wellness, self-care, and lifestyle products that are curated specifically for women of color. Their goal is to remind everyone of the importance of self-care, love themselves more, and embrace their uniqueness. Each box is filled with beauty products for women of color and diverse ethnicities, making an affordable way of sampling new products. The box usually contains 5-8 expertly curated products in full-size and deluxe travel sizes, delivered each month at your door. Items may include skincare, haircare, makeup, fragrances, wellness, and lifestyle from established and well-known brands to emerging and indie ones! Discover your ultimate beauty arsenal with every box you'll receive from them. Some of the brands they have previously featured are Black Radiance, Palmer's, Miss Jessie's, and more.
Learn more by visiting Cocotique Reviews.
Price: Subscription starts at $30.99 plus free shipping.
Deal: Get 10% off your entire subscription. Use coupon code BOX10.
---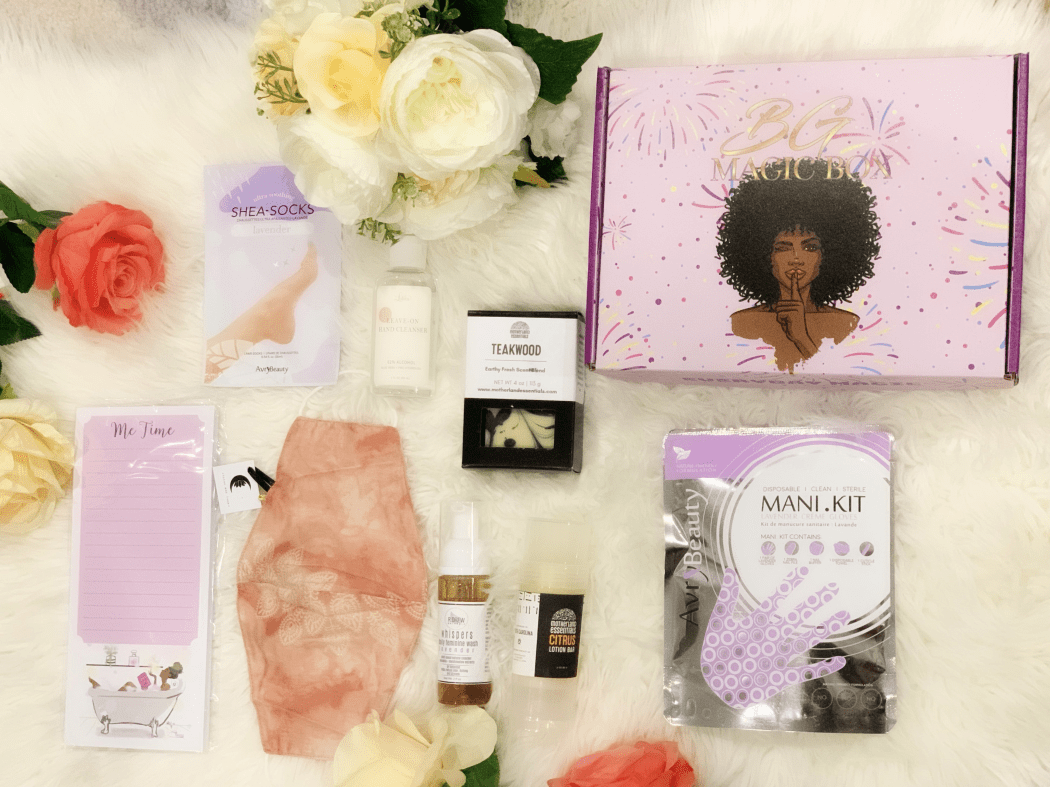 Image from: Black Girl Magic Box
Why We Love It: Anyone deserves a pause, and Black Girl Magic Box makes it easily possible. This subscription promotes healing, self-love, and positivity and supports small businesses by Black women at the same time! They deliver a specially curated box filled to the brim with products for mind, body, and soul that WOC can take delight in. Each bi-monthly box includes 7 to 10 goodies with a promised total retail value of over $100. You can expect full-sized and premium products, as well as wellness and self-care goodies curated with WOC in mind!
Price: Each bi-monthly box is $54.95.
---
Image from: CurlKit
Why We Love It: Curlkit helps you take good care of your pretty natural curls by curating hair care products tailored specially for your hair type! This subscription takes the guesswork out of your way by sending the right products that'll work perfectly for you, delivered right to your doorstep. There are 4-6 products in each box, sampled personally by the curators themselves. Aside from the samples, you will also receive CurlLife Magazine, where you can find useful information and tips on how to use the products!
Price: The subscription costs $20 per month, plus a $5 shipping fee.
Deals:
---
Image from: Izzy & Liv Brown Sugar Box
Why We Love It: Izzy & Liv Brown Sugar Box is a fun lifestyle box curated by women of color for women of color – from kids to teens to adults! They make sure that every single item in the box reflects what WOC loves. Every month, you will receive a newly released shirt or a tank top, plus 4-6 fab, full-sized products (no sample sizes) like accessories and home decor with a promised retail value of over $90. Also, their boxes have empowering messages! You'll see nothing but smiles on your face when you receive a box or brighten someone else WOC's day when you gift one!
Price: A monthly box is $39.99.
---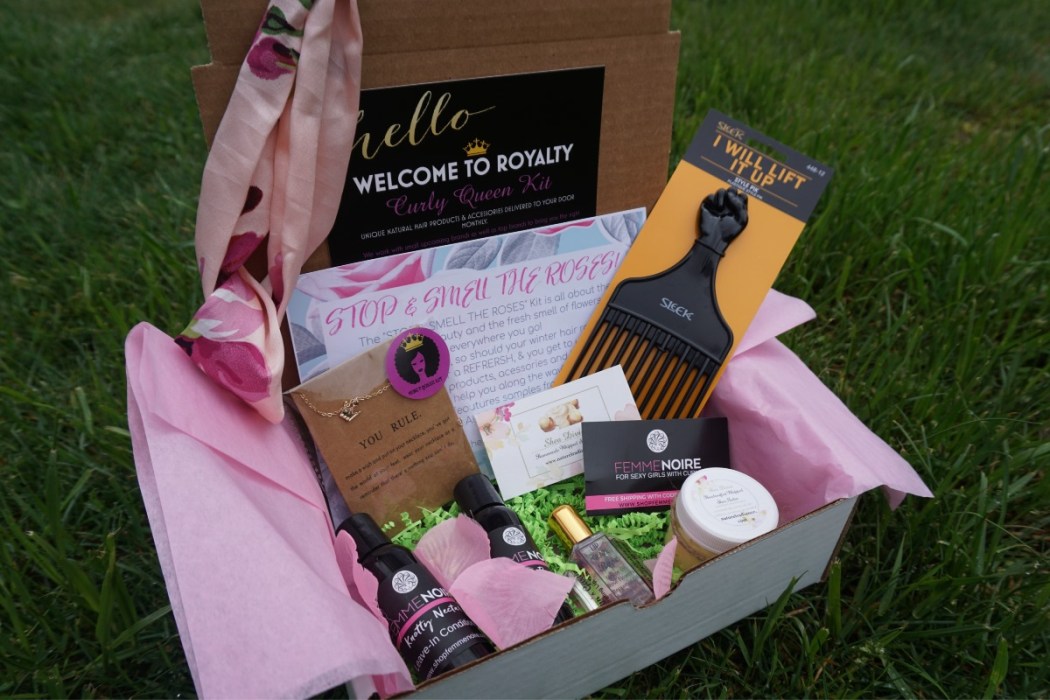 Image from: Curly Queen Kit
Why We Love It: Caring for naturally curly hair is easy with Curly Queen Kit. This subscription carries the best products beloved by women of color, including hair tools and accessories you'll love using from the get-go! They focus on natural and cruelty-free hair products from popular brands, as well as up-and-coming brands to help crown your curls. Each box has 4-6 items, both full-sized and samples! Aside from the monthly subscription, they also offer seasonal subscriptions with 6-10 products to treat you like a queen, as well as a box for curly kids. With this box, you can take care of your curls and feel like the queen you are!
Price: A month-to-month subscription costs $25, while a seasonal subscription is $49.99. Also available is a seasonal curly kid kit for $30.
---
Image from: CurlBox
Why We Love It: CurlBox knows what products work best for curly hair and delivers them to your door every month. This subscription makes such an affordable and effortless way to discover hair products that will care for curly hair types the way you want to! Receive 4 or more quality product samples, which may include hair cleansers, gels, serums, heat-protectants, and more from well-known & established brands to great up-and-coming brands. Some of the brands they carry include the Mane Choice, Crème of Nature, DevaCurl, L'Oreal, and more to love!
Price: The subscription costs $25 a month.
---
Image from: TreasureTress
Why We Love It: Hair is one of the focus areas when it comes to beauty, and women take care of it like a precious gem. TreasureTress removes the hassle of taking care of kinks and curls with just the right products to use! This subscription is designed to give every woman of color the haircare they deserve, and this is led by Black women too. They deliver a full wash day routine in one box, and everything is made especially for curly hair types. Each box is filled with a variety of full-size products, samples, and styling tools. Style your naturally textured hair with your favorite hair and beauty products to manage tresses every single day!
Price: Get a box for £25.00 a month.
---
Image from: our review
Why We Love It: This POC-owned beauty box focuses on natural beauty! Boxwalla Beauty takes pride in delivering luxurious green beauty products to its subscribers, carefully crafted by artisans from all over the U.S.A., using ingredients that are always cruelty-free! Shipping bi-monthly, their curations always include plant-based products such as serums, oils, face creams, and more. Upgrade your beauty ritual with nutrient-rich, ingredient-conscious full-sized beauty products, packaged in a splendidly giftable box that's crafted in India using tree-free handmade paper, giving livelihood to local villagers and artisans. This beauty box finds unique, top-quality luxury green beauty and delivers fantastic value and products that really work – no questions asked.
Visit Boxwalla Beauty Box Reviews to learn more.
Price: Each bi-monthly box is $49.95.
---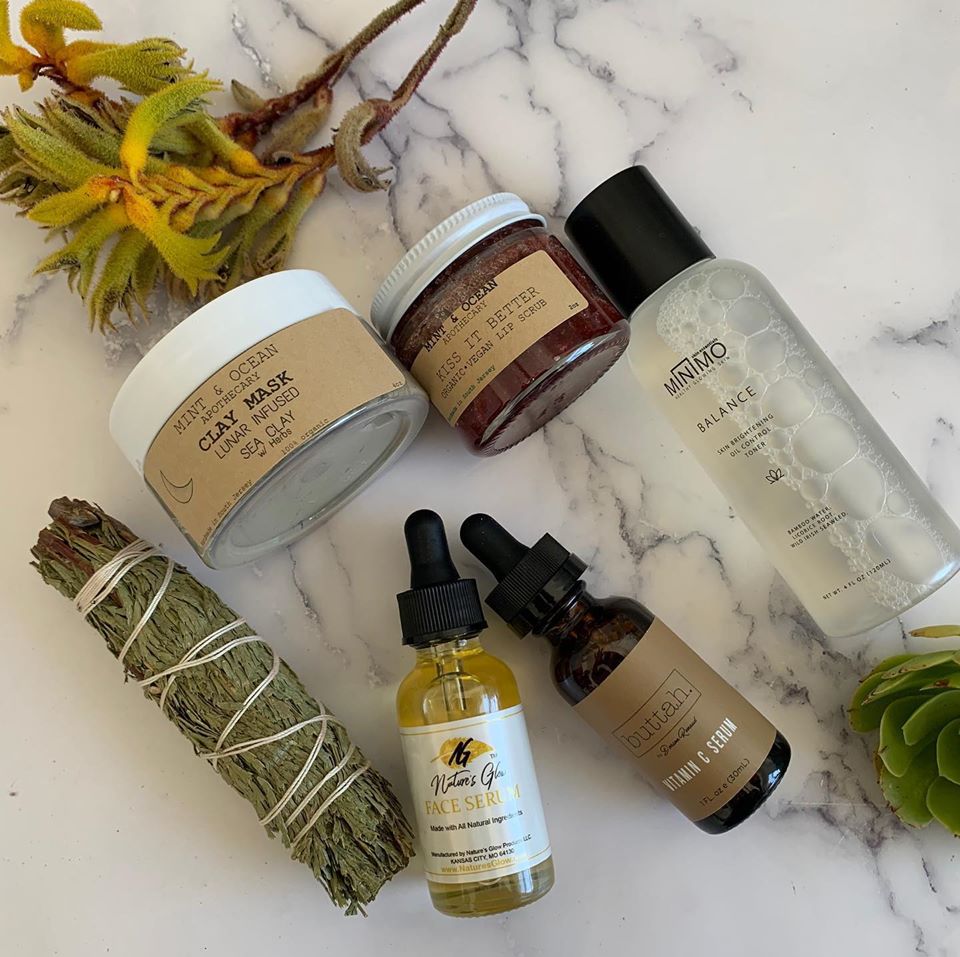 Image from: Zuri Essences
Why We Love It: Zuri Essences will help every WOC transform into queens! They focus on all-natural, organic, vegan, and cruelty-free beauty items curated with women of color in mind. Each monthly box has 5-6 full-size skincare products and makeup made by Black artisans, plus a surprise gift! It's a great way of finding new products or re-familiarize with popular Black brands in beauty and letting yourself shine as what it is supposed to be! Coz' why not? Every woman deserves so!
Price: Get the box for $40 every month.
---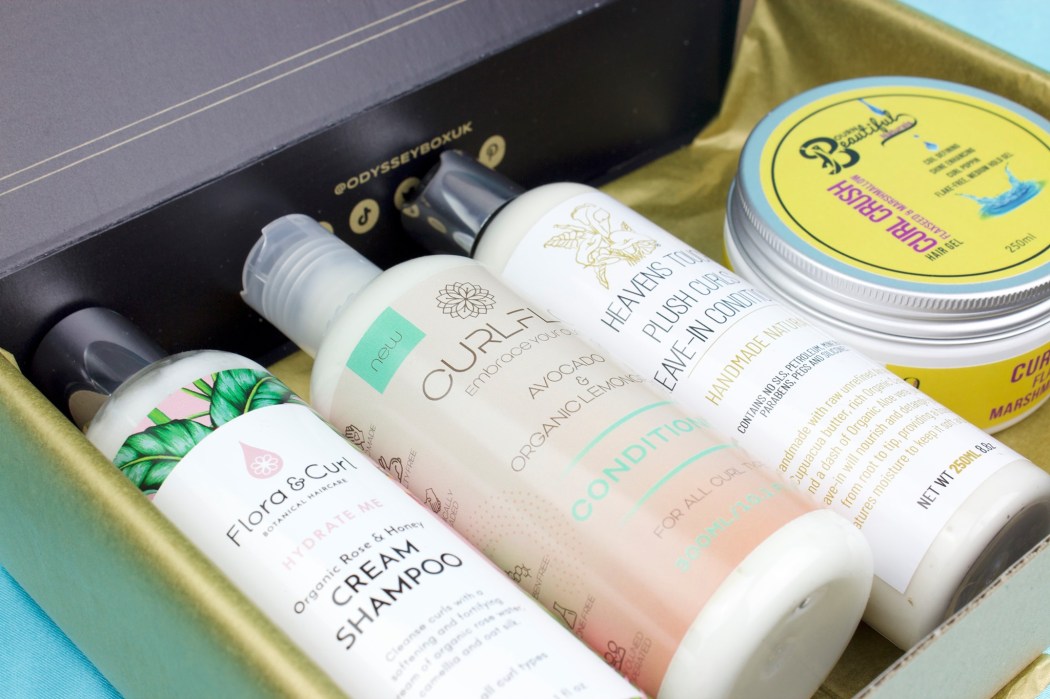 Image from: ODYSSEY BOX UK
Why We Love It: There are different hair care products for different types of hair, but ODYSSEY BOX UK offers the best products for kinky, curly, and coily hair. Founded by a Black woman, this subscription aims to avoid hair breakage and damage while letting your hair grow naturally but much healthier and stronger by offering luxury plant-based haircare from Black-owned brands. Delivering bi-monthly, they carefully handpick each product to help you restore moisture and effectively hydrate every hair strand so you can easily manage your curls. They also offer exclusive discounts for subscribers and, most importantly, a positive wash day experience!
Price: Box prices start at $73.
---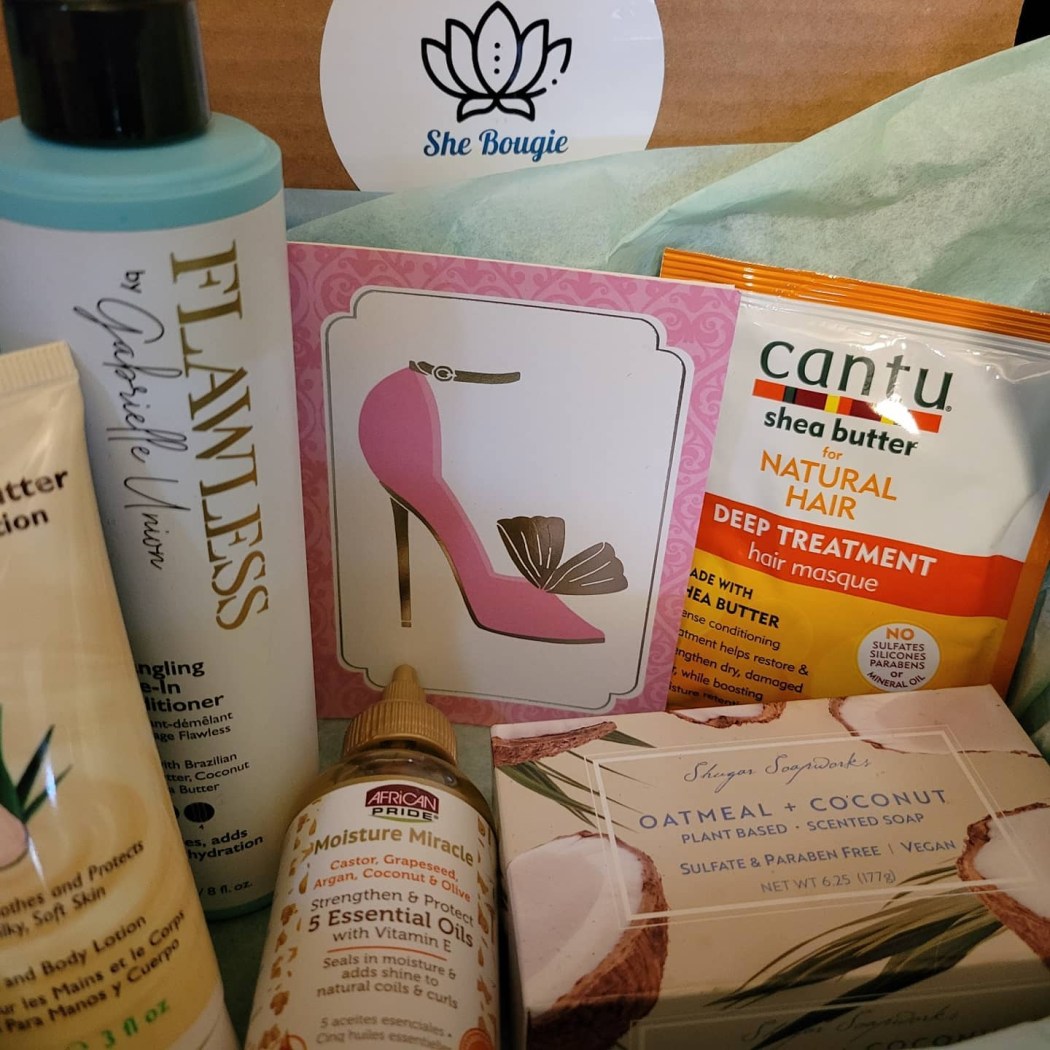 Image from: She Bougie Box
Why We Love It: She Bougie Box is a brand that celebrates women of color all year long! They showcase and feature Black-owned beauty brands and products. It's a monthly subscription box of beauty essentials that all WOC will surely love! Each box includes 2 or more Black-owned products, handpicked just for your unique beauty, and they also highlight other brands that are beneficial to women of color. Expect a good mix of hair care and skin care products, which may include shampoos, conditioners, makeup, sunscreens, and more. Also, shipping is free!
Price: $59.99 per month.
---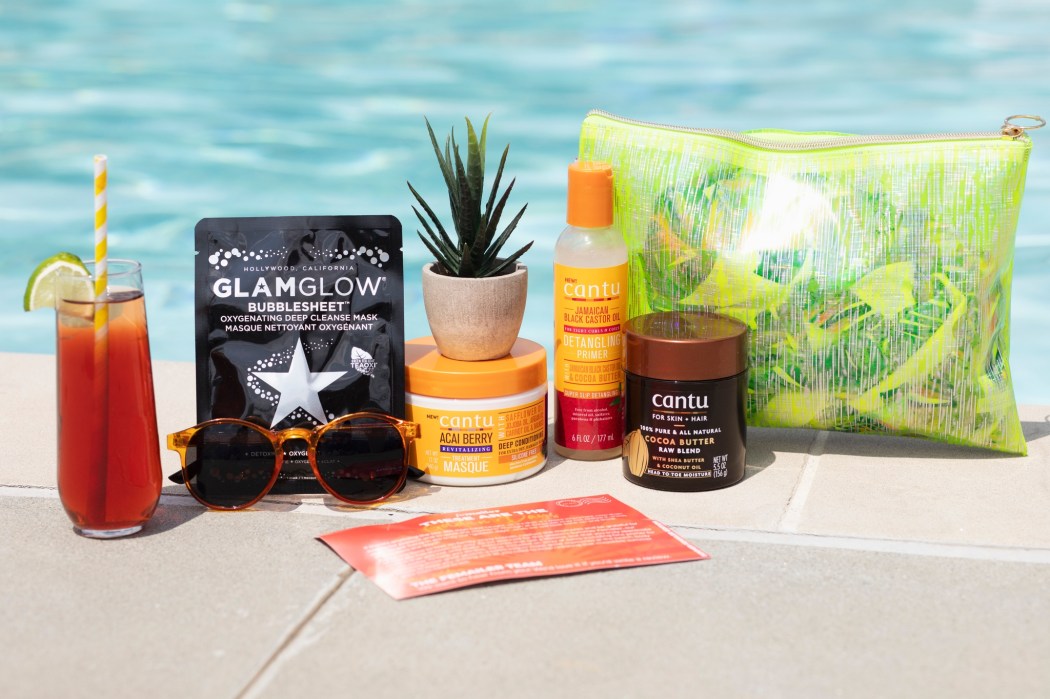 Image from: Femailer
Why We Love It: Incorporating what WOC of color loves, each box is a great surprise! With Femailer, you can effortlessly discover new favorites that can help elevate your lifestyle. This subscription is made with WOC in mind, and it includes 5-8 premium items for haircare, skincare, makeup, and lifestyle items every quarter, valued at up to $120. As a member, you can access tutorials, videos, reviews, and incentives. WOC can keep slayin' all year long, whatever season it is!
Price: Get the box for $30 every quarter.
---
And that's our list of the Best Subscription Boxes for Women of Color! Did you find the perfect subscription box for you?
Don't forget to check out our list of all the best subscription boxes in every category!
Say Hello to more Beauty Subscription Boxes!