Valentine's Day is just around the corner. It is a simple celebration to show and express your love to your loved ones, be it your significant other, a friend, a family, a colleague, or even your pet. You can always find the best gift even if you're in the comfort of your home. From flowers to chocolates to makeup to lifestyle items and even pet items, you'll surely find one!
No matter how big or small your gift is, it's always the thought that counts, and these valentine's day subscription boxes help spread the love on V-Day. Give them gifts that keep on giving with the best Valentine's Day gift and subscriptions to send!
Looking for an amazing subscription box gift to send for the ones you love on Valentine's Day? They will crush on these boxes every month!
The Best Subscription Boxes to Send On Valentine's Day!
Image from: Mashmallow of th Month Club by Edible Opus
Why We Love It: Marshmallow of the Month Club by Edible Opus uses all-natural ingredients to infuse flavor and brighten their luscious marshmallows. It is packed with all the fresh-baked goodness! Instead of pork or bovine gelatin, they use fish-based gelatin for everyone to enjoy! Aside from a half-dozen marshmallows that are egg- and corn syrup-free, you'll also receive graham crackers and a chocolate surprise, making s'mores easy to prepare indoors while leaving the guilt behind! Each month, they also pair their marshmallows with a single serving of hot beverage drink powder packets – can be chocolate, tea, or coffee, based on your preference! With this club, you'll get to make your Valentine's Day or somebody else's extra sweet and warm!
Price: A box costs $33.99 per month.
Deal: Get 50% off your first box when you subscribe to a 3 month prepaid plan! Use coupon code HALFOFF.
---
Image from: SinglesSwag
Why We Love It: Put your hands up, single ladies! There's nothing wrong with being single, and SinglesSwag is here to help you realize that! It promotes self-love and self-care all year round. This subscription is a fun monthly surprise box for amazing single women, aiming to make them look and feel beautiful while empowering and inspiring them. It includes a range of items from bath and beauty products to accessories to food to best-selling books. With Singles Swag, your opinions matter! You can select your own plan (SinglesSwag or SinglesSwag Petite), and they'll hand-select each product. All that's left to do is for you to celebrate and enjoy singlehood! What makes it one of the best is that they share the love by donating a portion of all proceeds to the Breast Cancer Research Foundation.
Price: A box with 6-7 full-size products costs $49.99 per month
Deals:
Save 40% off your subscription! Use coupon code HOTTIE.
Receive 20% off your subscription! Use coupon code HELLO20.
---
Image from: our review
Why We Love It: Looking for the perfect blooms to give your date? A freshly handpicked single-variety bouquet is delivered every month with no hassle and is perfect in its simplicity! The farm-to-table concept is not just about foods but flowers too! Each BloomsyBox bouquet is sustainably sourced directly from suppliers around the globe – no middle-man mark-up, and includes only the finest seasonal blooms or traditionally beautiful bouquets along with flower food and an informational postcard. They have monthly and weekly plans to offer: Bloomsy Premium (27-32 stems), Bloomsy Deluxe (20-24 stems), Bloomsy Farm Classic (18-20 stems), The NYBG Collection (30-32 stems), Bloomsy Weekly (20-24 stems), Bloomsy Bi-weekly (20-24 stems) and Bloomsy Roses (24 stems). All subscriptions come with free shipping! Make your date happy with fresh and beautiful blooms you can gift her.
Price: The monthly subscriptions start at $43.99, and the weekly subscription starts at $44.99.
Deal: Get 5% off discount any subscription, any plan! Use coupon code HS19.
---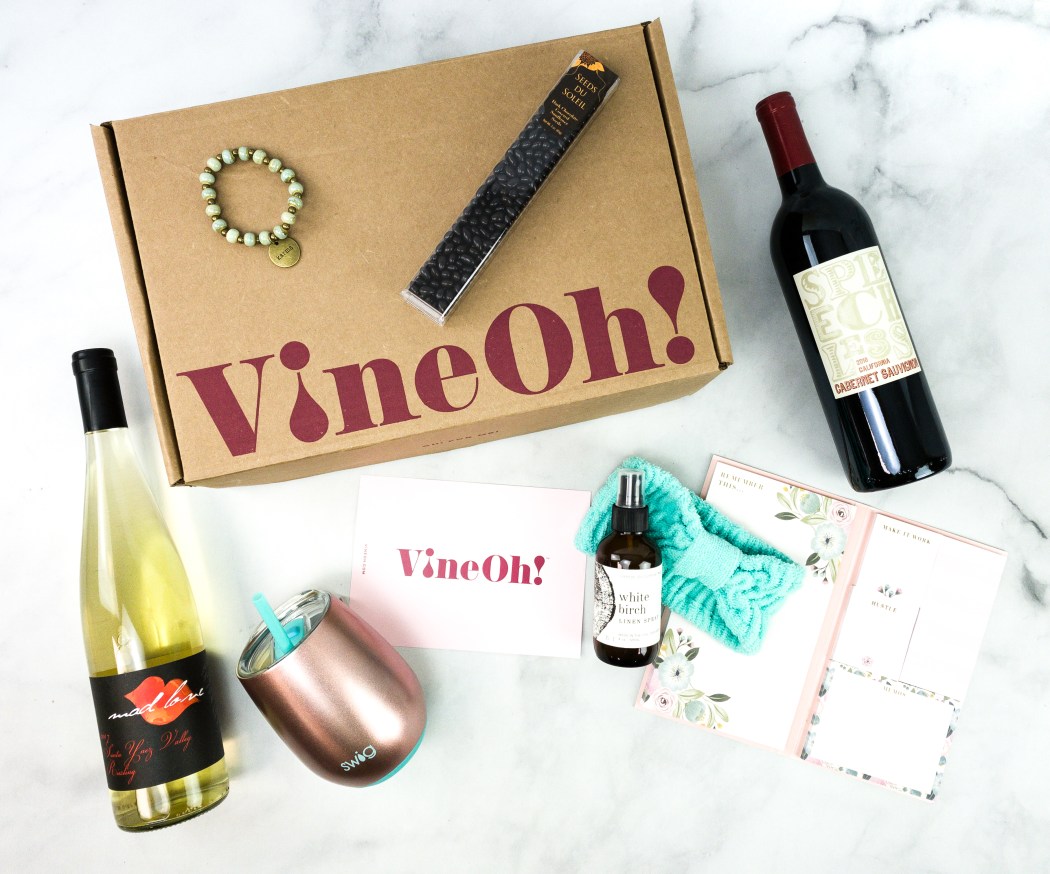 Image from: our review
Why We Love It: Vine Oh! treats all the wonderful women in the world with sips and surprises! It is a wine and lifestyle subscription that ships quarterly. With the two bottles of California wine and an assortment of 5-6 full-size cute and functional products for women in every box, all there's left to do is sip and relax! You also have the chance to pick what wines suites the recipient best – reds, whites, or a mix of both? It's totally up to you! Lifestyle items range from accessories to homeware, and sometimes, makeup to relaxing products. To top it off, there's a promised incredible value of $120 in every box! It's the best subscription to gift to all the wonderful women out there.
Price: Sign up quarterly for $64.99 a box.
Deal: Save $10 Off + An Extra Bottle of Wine with your first box! Use coupon code HELLOWINE.
---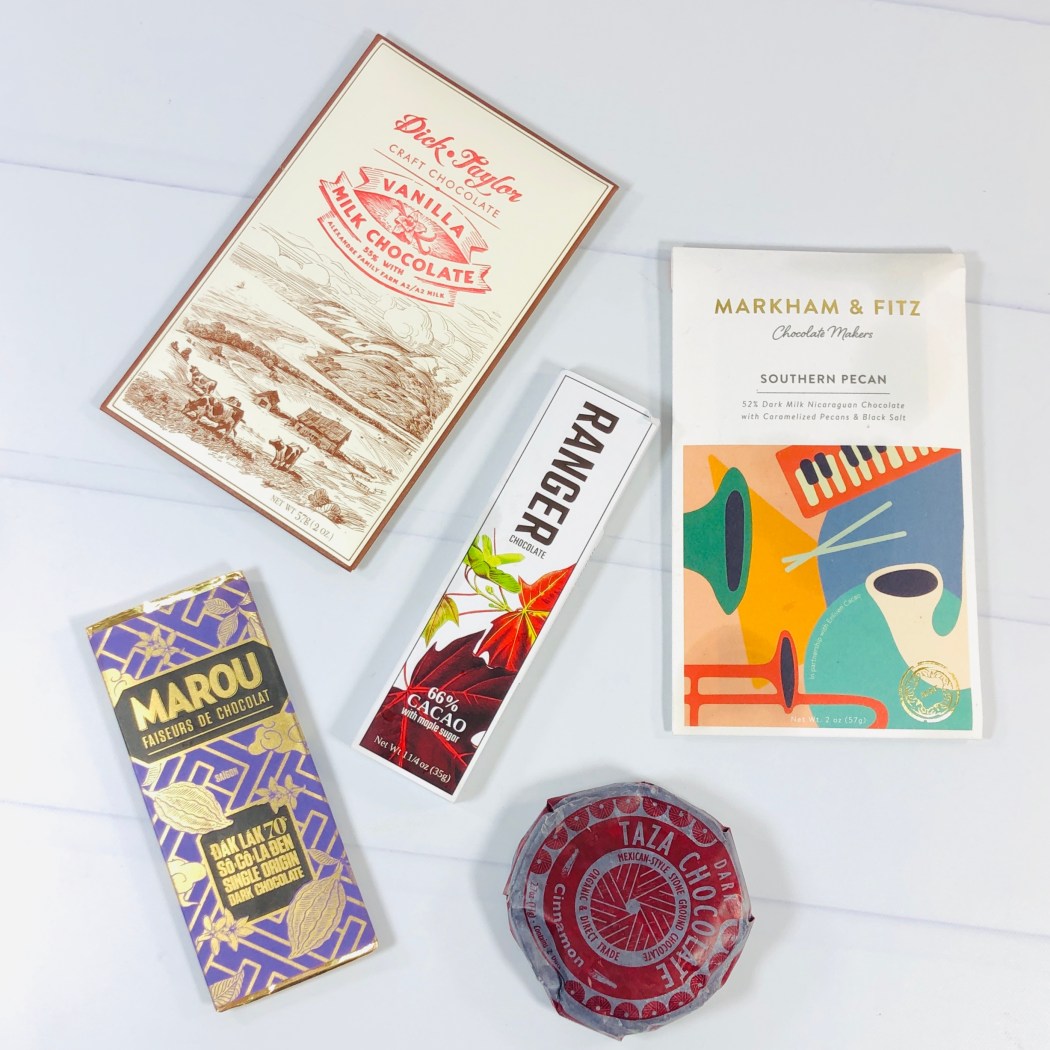 Image from: our review
Why We Love It: Valentines is all about sweets, and Kekao Box is here to impress! Filled with luscious and delectable chocolates, you're sure to give the best-tasting sweets to your loved ones. Searching the world for the finest craft chocolate bars, that's what they mostly do! Every month is filled with love and sweets as each box contains 4-5 premium specialty crafted chocolate bars that's been carefully tasted and selected for anyone to indulge! Love surprises? Each box is! You'll never know what's inside each box! From renowned chocolate makers to new ones, you'll surely get to gift delicious chocolates.
Price: The monthly subscription costs $39.99.
Deal: Get $5 off on your first box! Use coupon code HELLO5.
---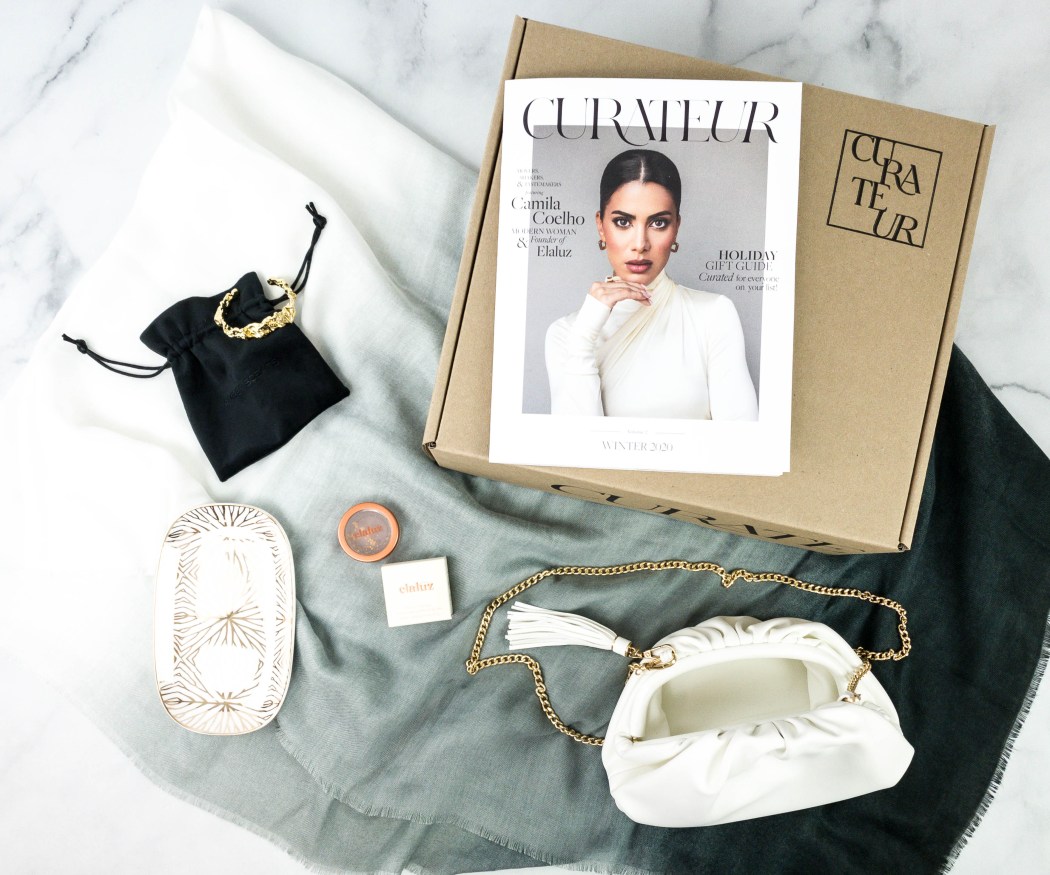 Image from: our review
Why We Love It: Searching for the best things to gift a loved one this V-day? Look no further! CURATEUR is one of the most coveted box subscriptions around, and we're not surprised why! Getting this subscription is like being styled by Rachel Zoe herself! It ships quarterly and is filled with an expertly styled assortment of fashion, beauty, and lifestyle obsessions that'll keep any woman looking and feeling chick all season long! Aside from the amazing fashion finds, subscribers also get first dibs on the latest beauty items and styling tools. Imagine getting a sleek box containing over $400 worth of products? Sounds too good to be true! But believe it or not, it is undeniably true! It's exactly what you get from this lovely subscription!
Price: Choose between Icon, $349.99 for an annual prepaid membership, or Star, a pay-per-season plan for $99.99 per quarter.
Deal: Save 25% on your first box! Use coupon code WINTER25.
---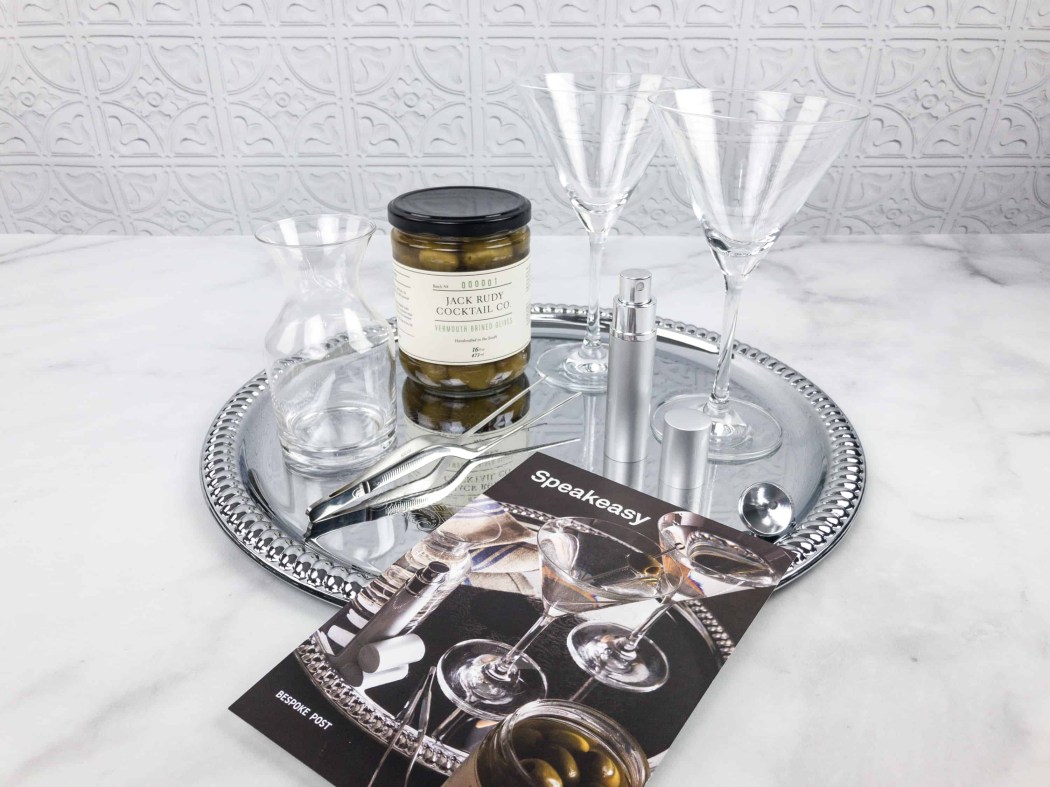 Image from: our review
Why We Love It: Who says guys can't have gifts during Valentine's? You can always gift the man in your life with the finest items! Bespoke Post is all about elevating small parts of every day with high-quality crafted gear, accessories, and goods. Basically, it's a subscription box for men, but most selections are totally gender-neutral! It lets subscribers select a box from a variety of offerings, making sure that your man gets only boxes that are right up their alley. And for those who like surprises, they can choose to receive an automatic monthly selection, which is a personalized mix of unique items that are just for your man! Members can preview boxes, swap them out, or skip the month entirely.
Price: For members, each box is $49 or for guests, the box is $70. Free shipping on orders over $95.
Deals:
Save $9 on your first box! Use coupon code FREEBEER.
Get a Mystery Box with your first Club shipment! Use coupon code BOXFREE.
---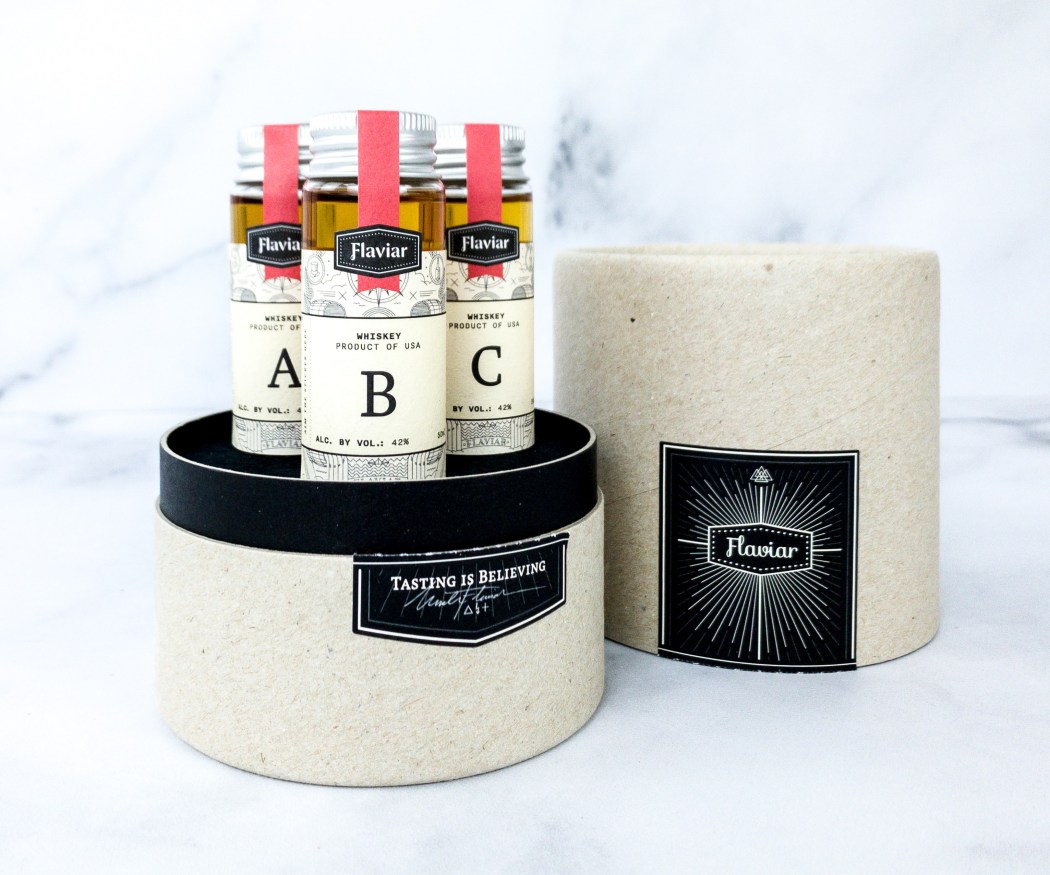 Image from: our review
Why We Love It: Delight someone dear to you with new spirits to taste. For those interested in discovering the finest liquors, Flaviar is a great way to do so! Taste and explore the world's new and finest spirits each quarter. They send not only personalized samples and complimentary bottles but also give exclusive access to extremely rare and hard-to-find alcoholic beverages from around the world. With this subscription, anyone can get to try spirits before buying full ones. It's also a perfect way to replenish any home bar without breaking the bank! It's a liquor connoisseur's dream come true! Other perks include free live tasting events and member pricing in their shop.
Price: Memberships start at $65 a month
---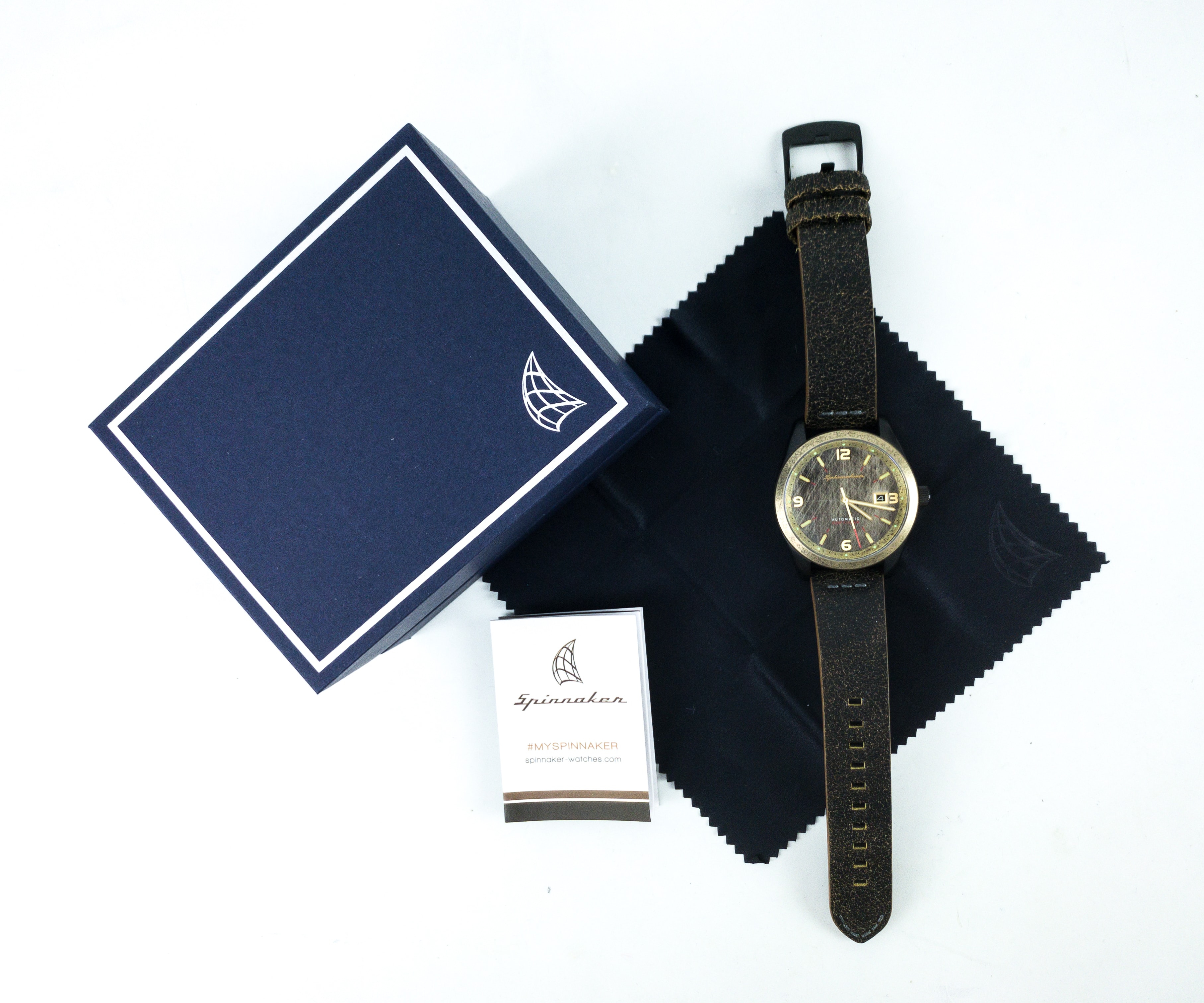 Image from: our review
Why We Love It: Watches are one of the most sought out accessories for the guys. And the most ideal way to gift your significant other fancy timepieces is through Watch Gang. It sends not only the best watches but amazing ones and even partners with a new watch brand every month, making sure your man won't get the same style twice! Receive a watch that's valued higher than what you paid for. Some brands they've partnered with include CX Swiss Military, D1 Milano, Melbourne, Jack Mason, and more. The subscription is perfect for those who love to wear and accessorize with different types and styles of timepieces. It's like a mystery box of watches that arrives at your door every month! There's also a chance for members to win a Rolex, TAG Heuer, and Seiko every week.
Price: Subscription starts at $74.99. Or, pay for more months up front to avail discounts!
Deal: Get 10% off your first box! Use coupon code GET10.
---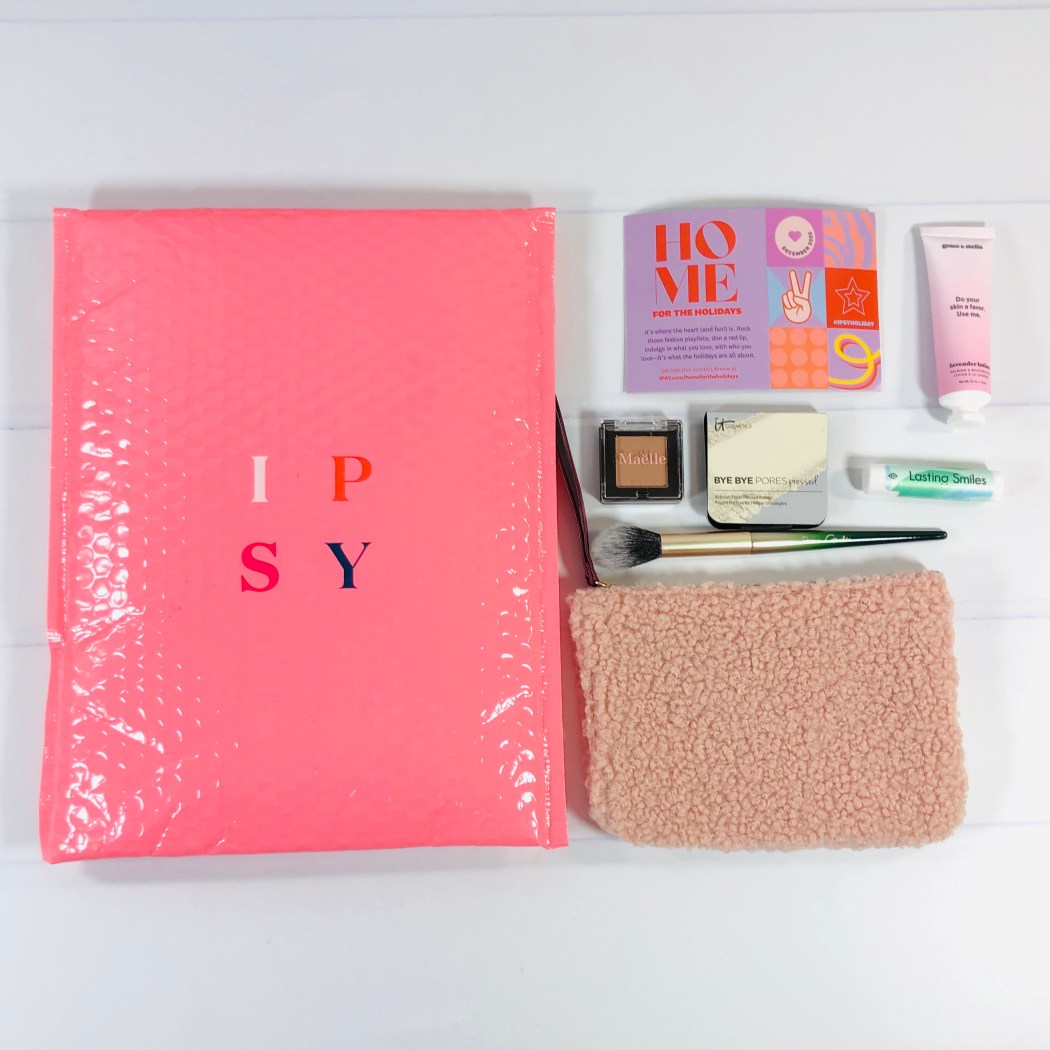 Image from: our review
Why We Love It: We can't deny the fact that women love anything related to beauty. Gift them the best subscription they can enjoy with! Ipsy is one of the well-loved beauty subscription boxes around. They give their clients the chance to try makeup and other beauty products from known brands, as well as indie ones. Every shipment gives a glam bag full of beauty products, and it inspires individuals around the world to express their unique beauty. Choose from 3 different subscriptions: Glam Bag, Glam Bag Plus, Glam Bag Ultimate. With 5 beauty products selected based on your profile, Ipsy makes a great beauty subscription! Tarte, Ciate London, Juice Beauty, EyeKo, Steve Laurant, and It Cosmetics are just some of the brands included in past packages!
Price: The cost of a monthly Glam Bag is $12 and the annual membership is $132.
---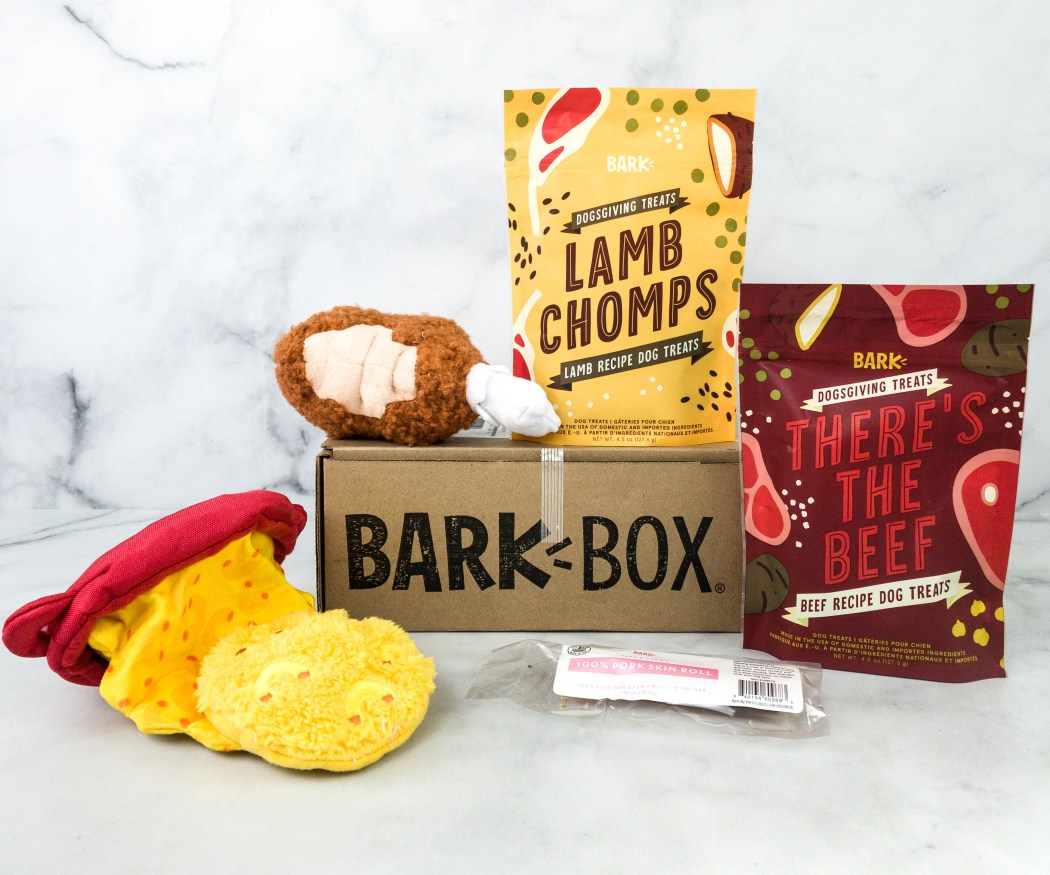 Image from: our review
Why We Love It: Share the love to your pet on Valentine's when you gift them the best products they deserve. Dogs and humans are better together, and we do believe that! Caring for your pups requires a careful selection of the proper toys and treats and will mostly depend on their size and distinct personality. BarkBox is a great box that offers dog products customized specially for your fur baby! Each month tells a different story, and it includes 2 innovative themed toys, 2 all-natural bags of treats, and a chew. It also comes with a cute theme that you, as an owner, will also love.
Price: A monthly plan costs $35 + shipping and there are discounts if you get a longer plan.
Deals:
Check for the latest special offer for Barkbox! Use this link to get the deal.
Get a FREE extra month with 6 or 12 month subscription! Use this link to get the deal.
---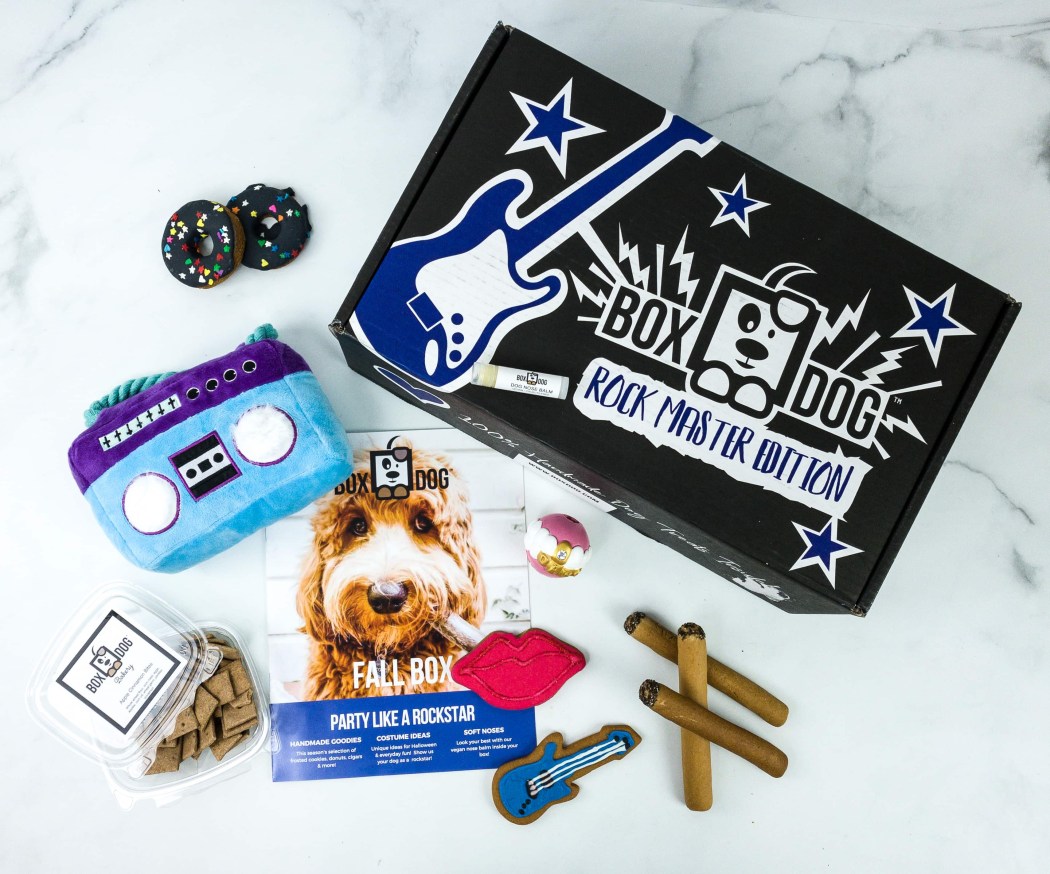 Image from: our review
Why We Love It: What's more special than a fully customized box just for your four-legged companion? BoxDog is a monthly subscription that sends handmade treats for your fur baby! You have the option to choose 4 items that you like to include in your box each month – treats, toys, clothing, or skincare. No need to worry because these treats are 100% handmade and made from the safest ingredients that your pet can't resist munching on! There are new items each month to choose from, so you'll never get bored! If you have a tough chewer at home, you can choose and customize the GIANT Quarterly Box.
Price: The box costs $39.99 per quarter for 2 premium items or 3 items for $49.99. BoxDog also has a Monthly Box, four items for $34.99.
Deals:
Get a FREE BoxDog box with purchase of any prepaid plan! Use coupon code FREEBOX.
Get 10% off on your first month when you sign up for a 6 month prepaid plan! Use coupon code 10OFF.
---
Image from: our review
Why We Love It: Crazy cat ladies, represent! Cat Lady Box makes every cat lady's dream come true every month! It offers a subscription not just for cats but also for cat ladies. Each month, subscribers get a box filled to the brim with all things purrfect! From shirts to jewelry to home décor and more, they're all about giving the best things for deserving cat lovers. Choose the Basic Cat Lady Box and receive 3-4 items for yourself. If you want to share a box with your beloved pet, you can choose the Crazy Cat Lady Box, which contains 3-4 items for you and another 2 goodies for your pet, delivered in a box your cat can keep! Each month, boxes are themed differently. You can enjoy a variety of items revolving around the theme for the month! Past themes include Pampurr Yourself, Another Day in Purradise, or Meowloween.
Price: The CatLadyBox with 3-4 items for cat ladies starts at $38.99 per month.
---
Image from: Pura
Why We Love It: If you're looking for a smart gift you can give your babe this Valentine, Pura is an ideal option. This subscription will give anyone a tool that can dispense scents at the intensity and schedule they choose, all with few taps from their phone! Plus premium, designer-grade fragrances made from clean, pure, fresh, and quality ingredients, making it safe not only for your significant other but also for pets and the environment. With this subscription, any home can smell good without the fuss!
Price: Subscription starts at $11.20 per month.
Deals:
Get a smart diffuser FREE when you subscribe to TWO luxury home fragrances for 6 months! Deal applies automatically, just visit and subscribe.
Get 15% OFF your first box! Use coupon code HELLOSUB.
---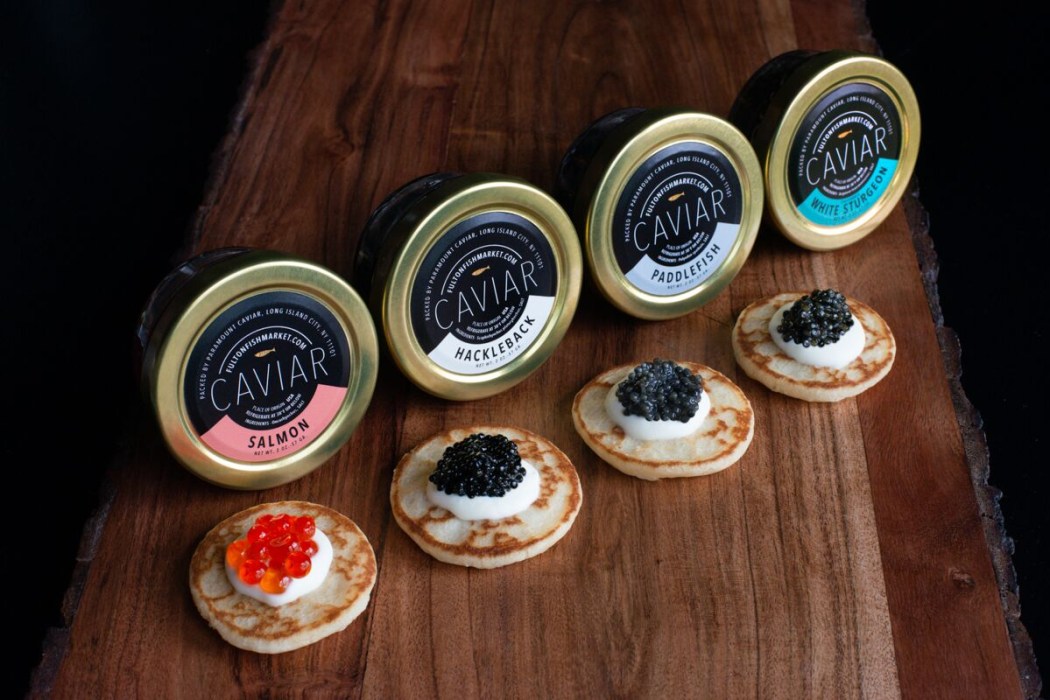 Image from: The Caviar Connoisseur Club by Fulton Fish Market
Why We Love It: Can't book a restaurant to dine in on Valentine's? You can still make this day special for your loved one by preparing a fancy dinner at home! The Caviar Connoisseur Club by Fulton Fish Market offers the highest quality caviar for everyone to savor. The delicate taste you've been craving is delivered directly to your door! This subscription comes in a 2-part series. Your first month will give you a total of 8oz (2oz for each kind) wild American caviar, while on your second, you'll receive 4oz of two different farmed, imported caviar. Each shipment also includes a traditional mother of pearl spoon, 16 pieces of blini, and 1 mini Crème Fraiche, along with a tasting note and serving suggestions and an insulated cooler tote.
Fulton Fish Market also offers fresh fish and seafood bundles.
---
That wraps up the list of the best Valentine's Day subscription box gifts! Have you found the one to gift yourself or a loved one? Looking for something steamier? See our list of adults-only Valentine's subscriptions!
Want to see more? Browse the list of all the best subscription boxes in every category!
See even more lists with gifts perfect for Valentine's Day!