Japan's kawaii culture has taken the world by storm, and it isn't surprising given that it involves tons of adorable items that you can collect or use in your everyday life. From the most common items for your household to plushies and accessories, kawaii subscription boxes are here to satisfy anyone's love for cute collectibles!
Many of these boxes even ship straight from Japan and contain exclusive and rare items that you won't find in the US! Absolute cuteness and all things kawaii, that's what these subscription boxes are. Some of them are themed around your favorite characters and series like Hello Kitty & Friends, Pokemon, Gudetama, Sailor Moon, and much more!
Know which of the best kawaii subscription boxes are the real deal by checking out the list we've compiled! These also make the best gifts that will surely melt the recipient's heart with so much cuteness!
The Cutest & Best Kawaii Subscription Boxes You'll Adore!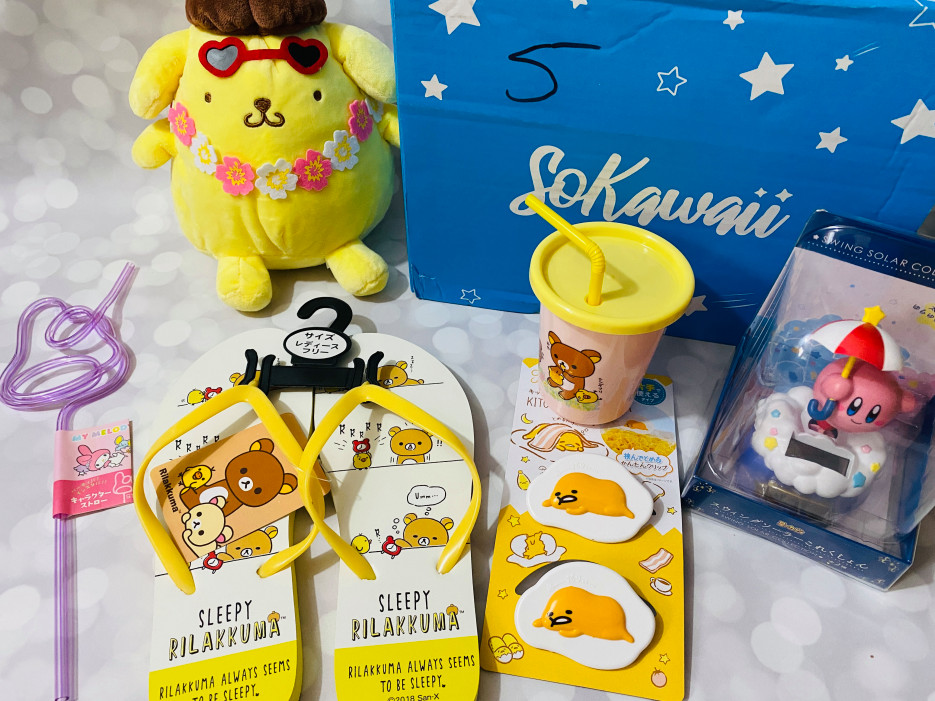 Image from: our review
Why We Love Them: Filled with so much cuteness just in one box, SoKawaii is loved by many! It gives you a crate full of kawaii items straight from Japan. Each themed box is jampacked with useful items, inspired by your fave characters from Sanrio, Sailor Moon, Studio Ghibli, Gudetama, Sumikkogurashi, and much more! It includes 5-8 kawaii items like plushies, household items, collectible figures, accessories, stationery, and more. You know that you'll only be receiving authentic items because everything inside is 100% official licensed, available only in Japan! Past themes include Spooky Tales, Summer Story, Childhood memories, and Winter Celebrations.
Check out SoKawaii Reviews for more information.
Price: A box costs $35 per month. Get savings of up to $42 when you subscribe to longer plans!
Deal: Get $3 off on your first box! Use coupon code SUGOI.
---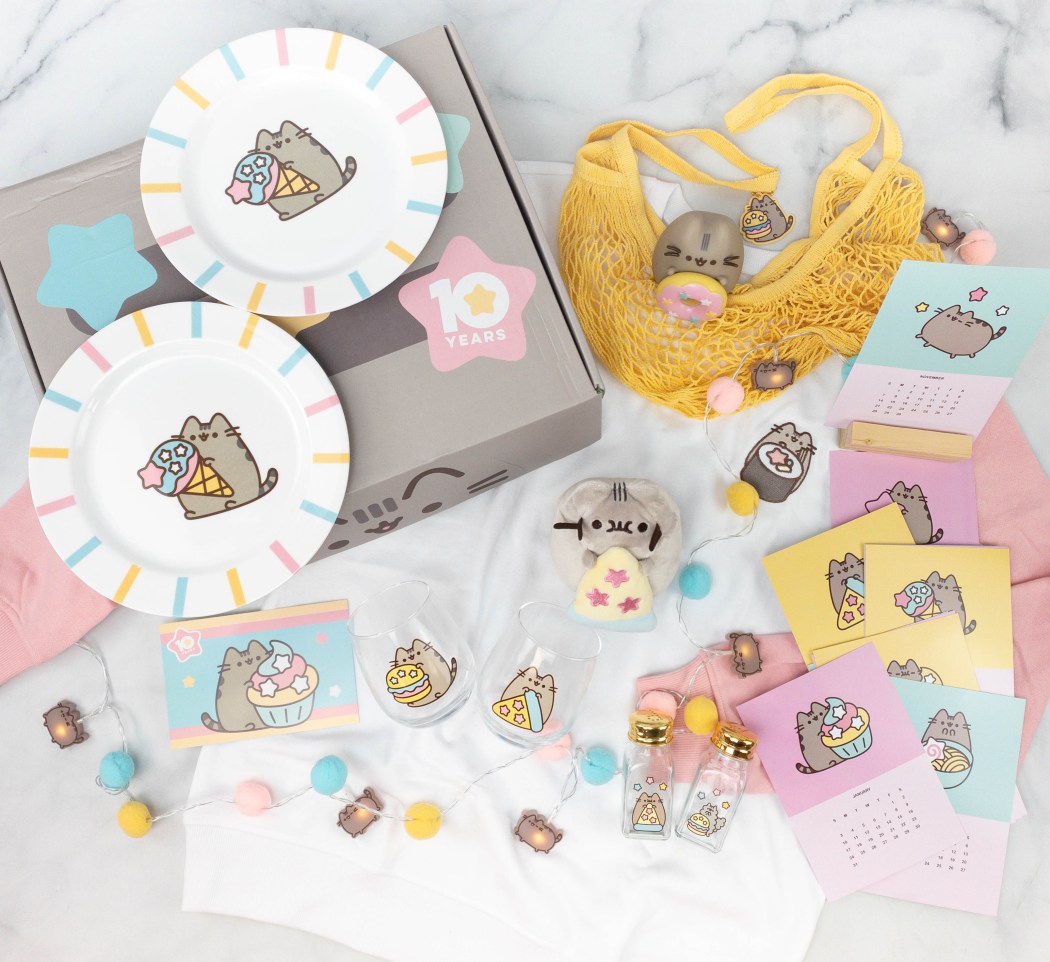 Image from: our review
Why We Love Them: What's not to love with this adorable kitty? Pusheen Box is the ultimate subscription for Pusheen lovers and collectors. Delivered four times a year, it includes all kinds of Pusheen merchandise imaginable, from plushies to clothing to toys to electronics. What makes it more exciting is the inclusion of exclusive products and rare first edition items that will surely be the envy of everyone else! Also, it has a promised value of $100 in every box, which is double the price of the box!
Read Pusheen Box Reviews to see past box contents.
Price: The plan costs $43.95 per quarter and drops down to $39.95 when you prepay for an annual plan. The shipping fee is $6 per box in the US.
---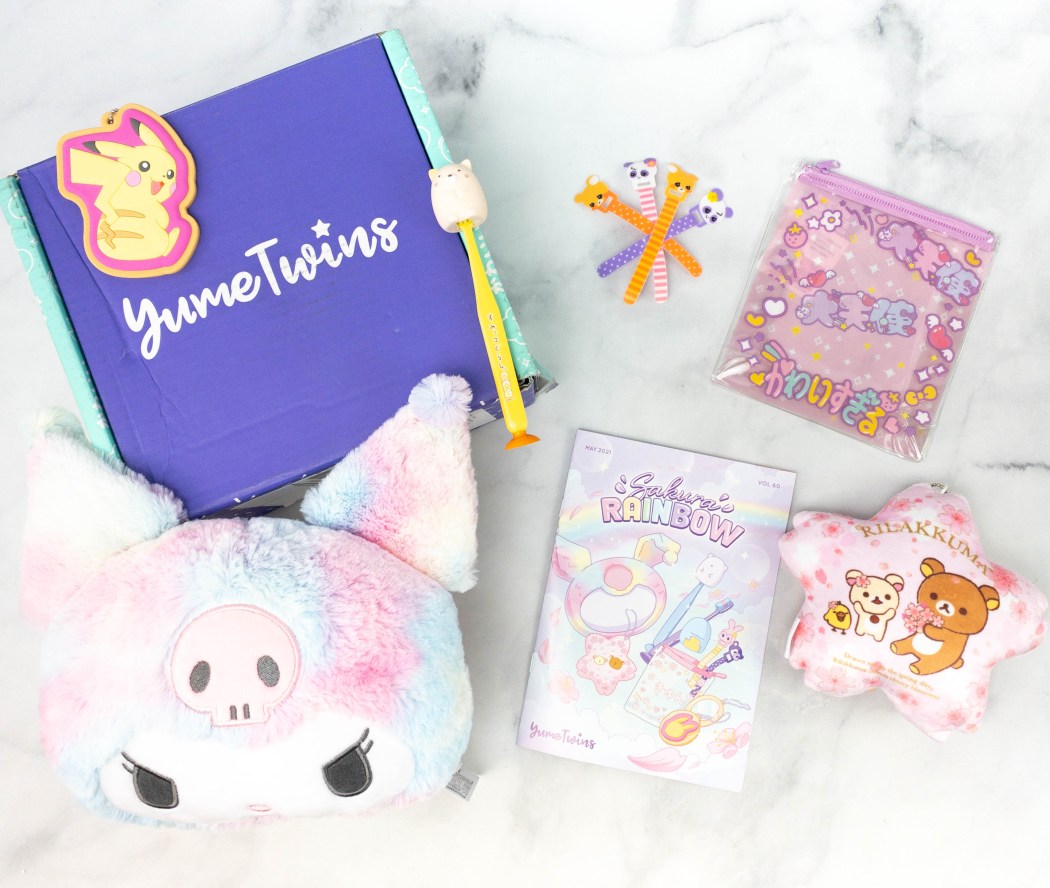 Image from: our review
Why We Love Them: YumeTwins is your best bet when it comes to licensed goodies from well-known Japanese brands such as Sanrio, Bandai, Takara Tomy, Rilakkuma, Doraemon, and many more. This subscription comes from the same people behind Tokyo Treat, and it's not just about cuteness but has a mix of fairytales too! Every box includes 6-8 kawaii items straight from Japan, which might include plushies, accessories, keychains, stationery, practical goods, and many more. It's definitely cuteness overload in every box! Subscribers will also get fun rewards every month, like coupons, lifetime discounts, and even exclusive items. The longer your subscription is, the better the rewards become!
Check out YumeTwins Reviews to know more.
Price: Get the box for $35 per month, or less for longer subscription plans.
Deal: Check the latest YumeTwins spoilers to get the latest code! Use this link to get the deal.
---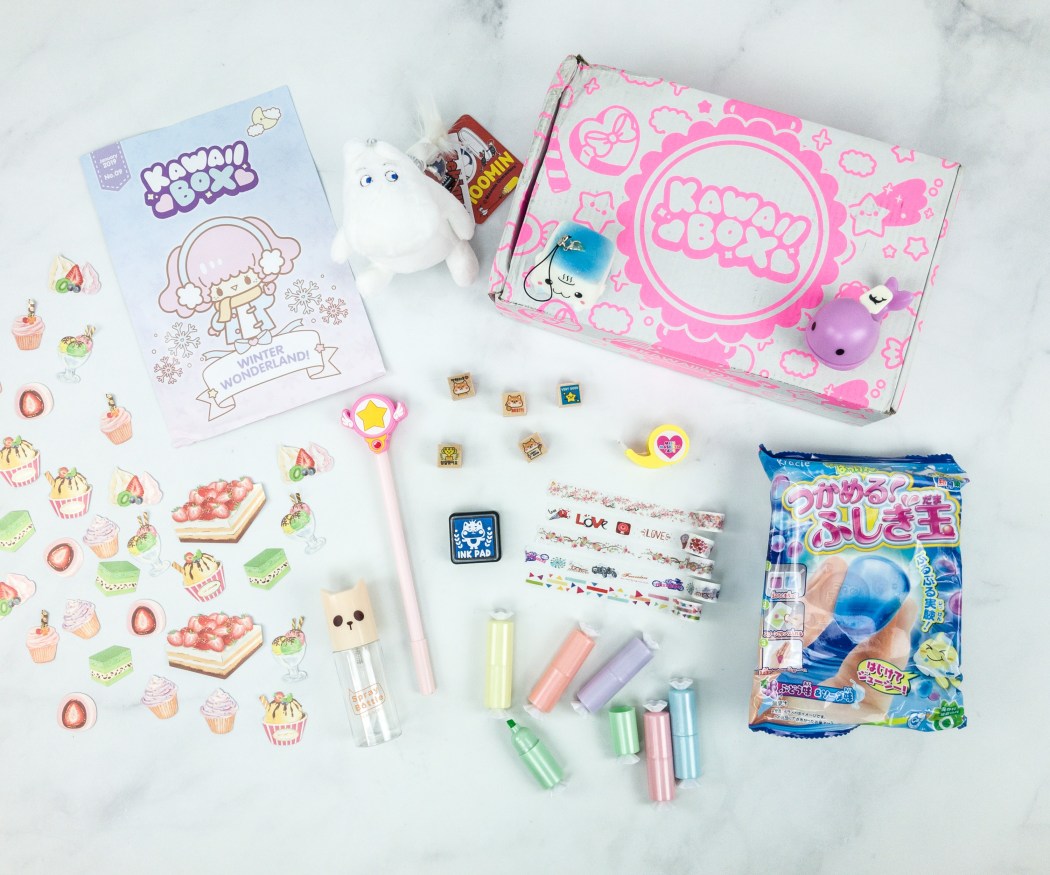 Image from: our review
Why We Love Them: As its name straightforwardly suggests, Kawaii Box is dedicated to bringing us all things kawaii every month. They send the best and authentic kawaii goodies you'll ever encounter from the land of the rising sun, Japan! Every box might include squishies and toys, stationery, keychains & charms, practical items, and more. Of course, they also offer the best and the most popular kawaii brands like Sanrio, AlPacasso, Pokemon, Pompompurin, Little Twin Stars, and Disney Tsum Tsum. If you want some delicious treats to go with your cute collectibles, this subscription is also a great choice because they regularly include snacks from Hi-Chew, KitKat, and Pocky. Each box also revolves around a theme, making it more fun and exciting! Plus, shipping is free.
Visit Kawaii Box Reviews to peek at past boxes.
Price: The monthly subscription is $32.90, 6 months is $179.40 ($29.90 per box per month) and 12 months is $298.8 ($24.90 per box per month)
---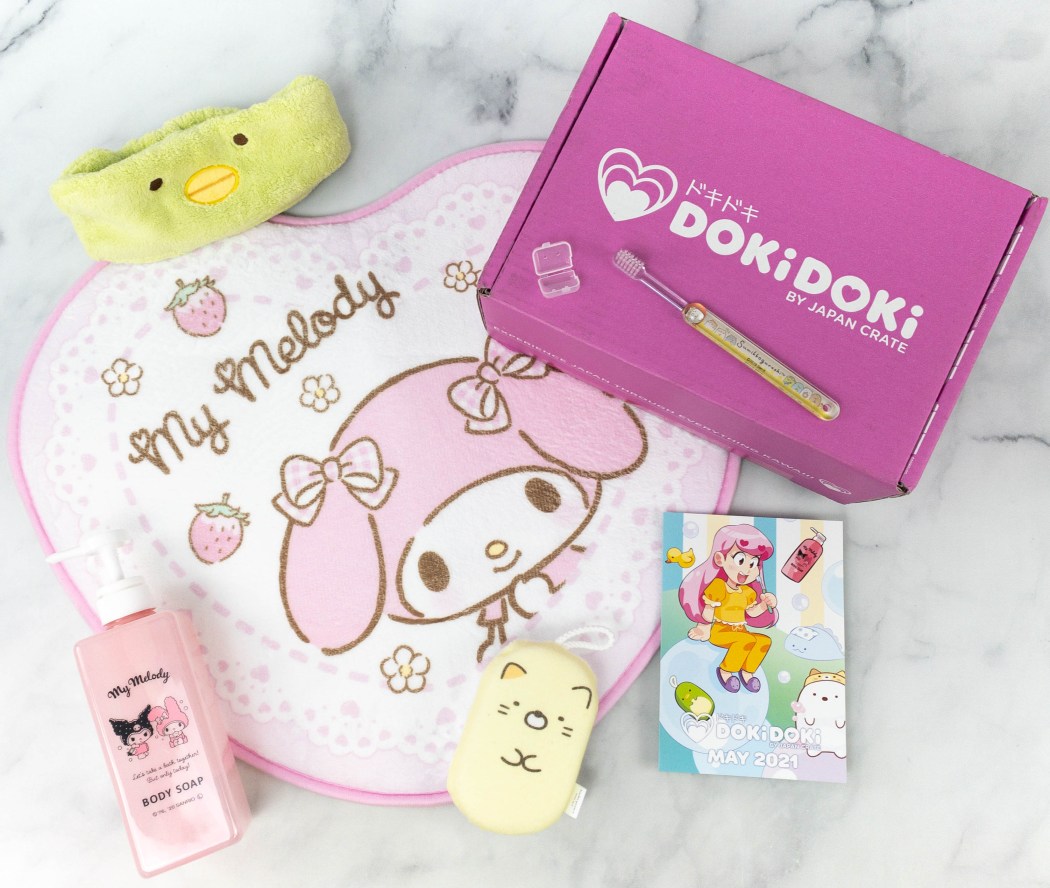 Image from: our review
Why We Love Them: DokiDoki Crate is one of six subscriptions that Japan Crate offers. This monthly crate is all about cuteness and all things kawaii. It ships straight from Japan, so you're sure that the items are authentic and high-quality! Monthly boxes contain 5-6 items that will let you experience Japan through kawaii goodies. It usually includes cute plushies, squishies, apparel, keychains, and other surprise items that will make your heart flutter with their cuteness! Some of the brands featured in past boxes are Sailormoon, Rilakkuma, Sumikko Gurashi, Doraemon, Amuse, My Melody, Gudetama, and Neko Atsume.
Head on to DokiDoki Crate Reviews to find out more.
Price: The crate costs $45.95 per month, or less with a 3, 6, or 12-month prepaid plan!
Deal: Save $3 on your first box! Use coupon code HELLO.
---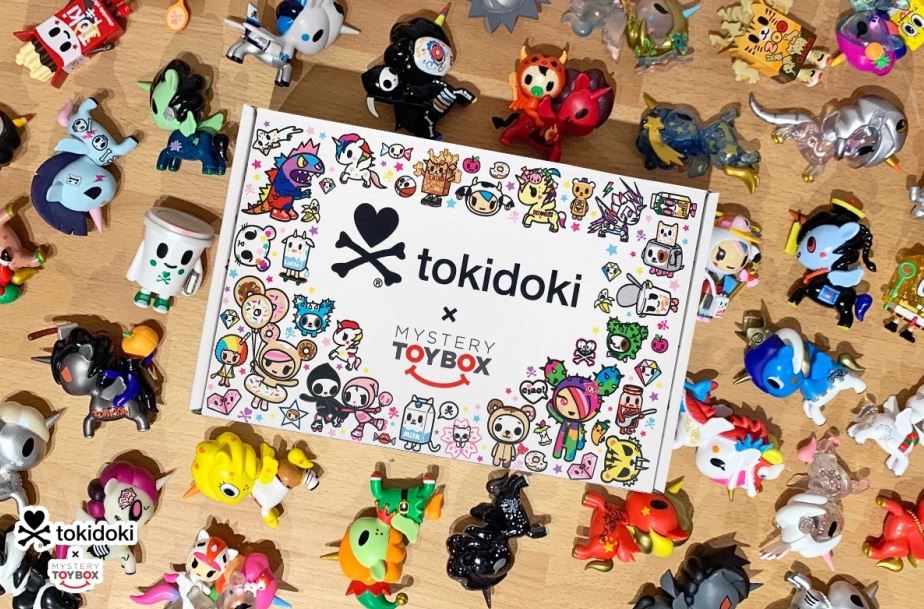 Image from: tokidoki Mystery Toy Box by Mindzai
Why We Love Them: tokidoki Mystery Toy Box by Mindzai delivers a dose of cuteness to your door with monthly boxes. Each box includes 5-8 officially licensed, super kawaii tokidoki toys, accessories, and more, all worth adding to your collection corner! It also comes with coloring pages for extra fun and an exclusive postcard to collect or share with friends. They also add a free gift for annual subscribers, so it's much worth it! And you'll never get the same toy twice, that's their promise!
Price: Get the box for $39.99 a month.
---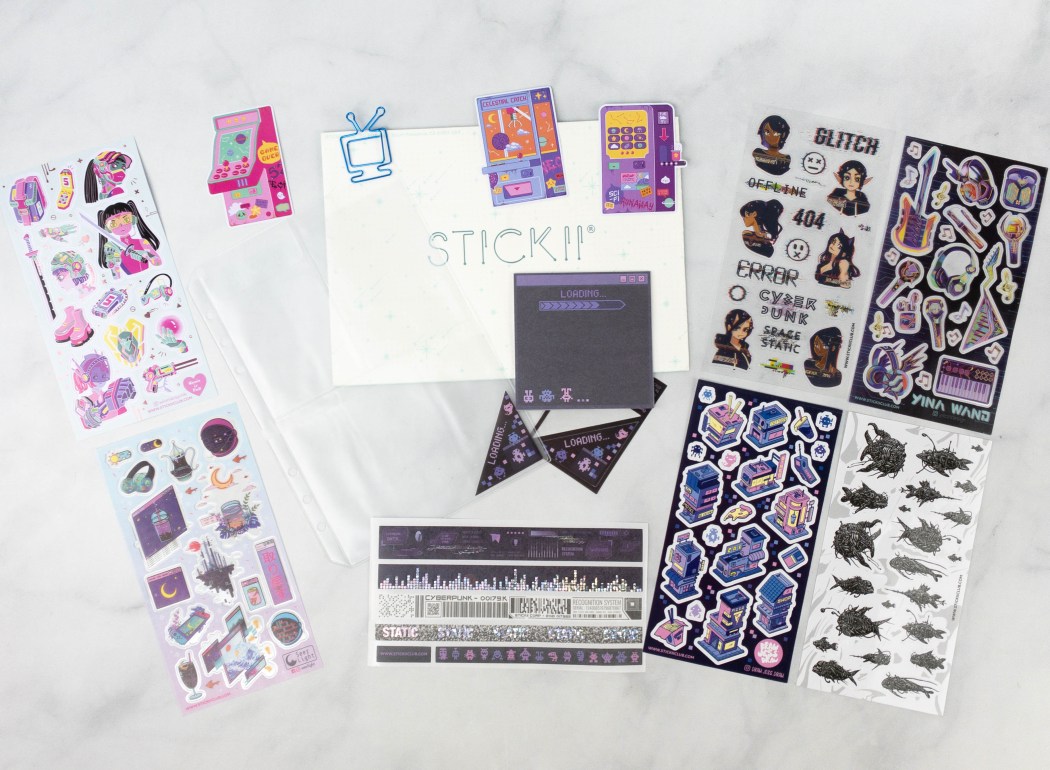 Image from: our review
Why We Love Them: With stickii, you'll get loads of cute stickers in all shapes, colors, and sizes that fit your style, mood, and personality! It's a convenient way for any sticker collector, young and old alike, to get their hands on the best and most adorable stickers around. They often collaborate with indie artists to give you a variety of unique designs you can truly enjoy! It's also a useful subscription for journal/planner enthusiasts and crafty people, as the package sometimes includes an extra stationery item, like washi tape samples or custom-shaped paper clips. Every sticker pack is different, so be sure to choose the style that you want – Cute, Vintage, Pop. Cute is our favorite, but all of them are awesome and worth trying!
Read stickii Reviews to discover more about the subscription.
Price: The subscription costs $10 a month. Shipping is $1 to the US, $1.75 to Canada, and $2.50 for international.
---
Image from: Craft Kitsune
Why We Love Them: If you are an art enthusiast and love doing various kawaii crafts, Craft Kitsune will make you fall more in love with crafting! This cute art subscription delivers creativity to anyone by offering monthly projects often inspired by the Japanese culture. You'll experience using different mediums each month, like the most popular resin, polymer clay, wood burning, and more! Inside every kit, you'll see hard-to-find supplies that are impossible to find in the US and clear written instructions for each unique project. There's also a video tutorial for guidance and inspiration to keep pushing through!
Price: Learn new crafts every month for $34.99.
---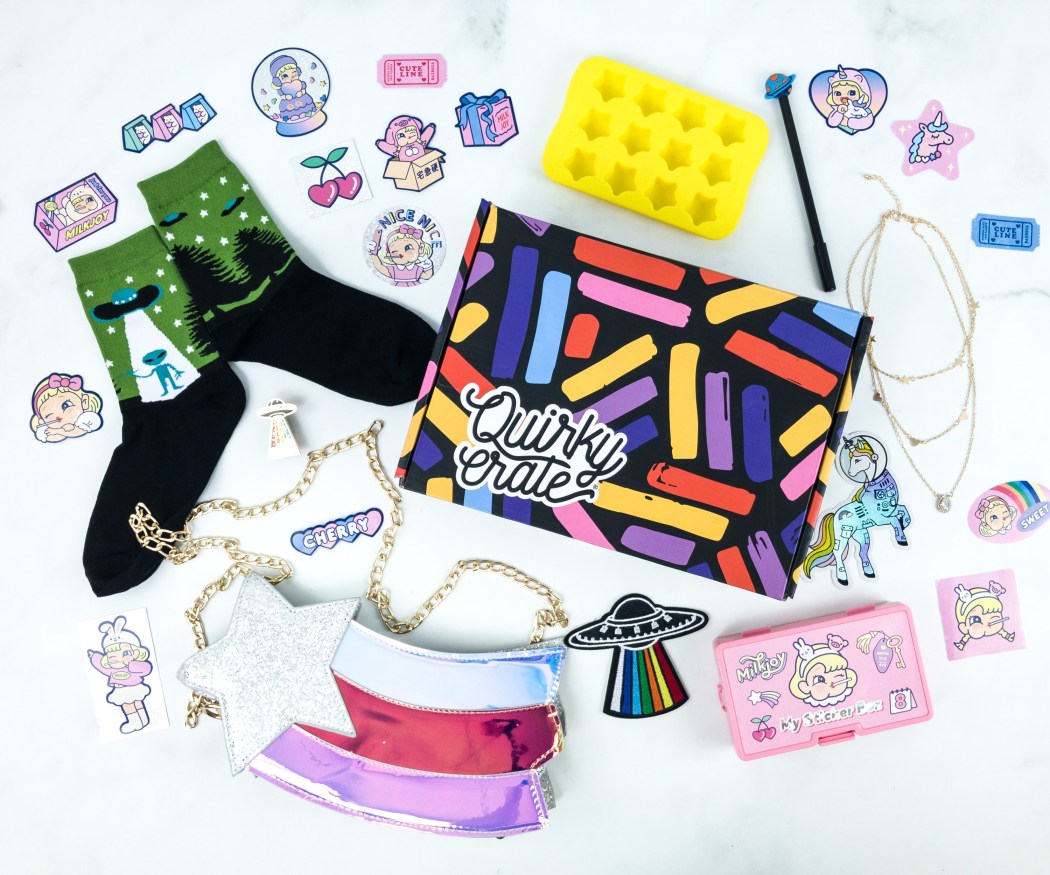 Image from: our review
Why We Love Them: Encouraging you to celebrate your fun and unique side, Quirky Crate delivers a well-curated bunch of novelty items to your door every month. Each box includes at least 7-10 quirky items, including a cute enamel pin and a cool pair of socks. They also often collaborate with indie artists to introduce subscribers to up-and-coming talents, as well as quirky women who excel at what they do! You can expect anything from this subscription, from eccentric handbags and accessories to stationery items and stickers, and it's always colorful. There's a promised value of $70+ in every box, definitely worth it, especially if you love collecting novelty stuff!
Browse Quirky Crate Reviews to learn about items from past boxes.
Price: The monthly plan costs $36.95.
---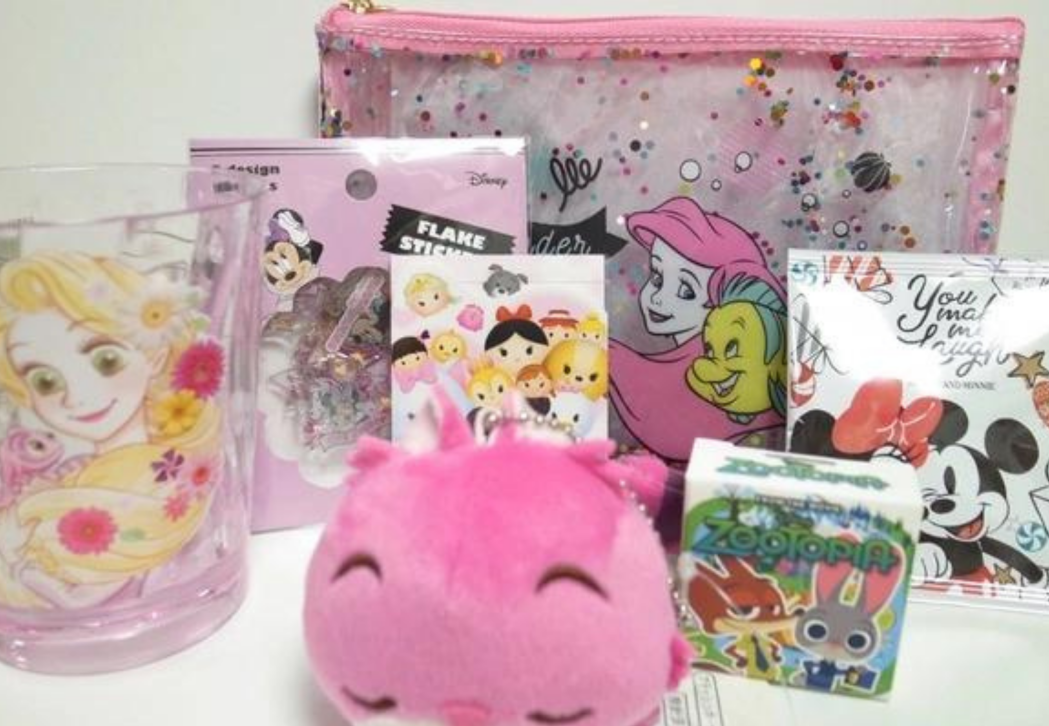 Image from: My Favorite Kawaii Disney Japan Monthly
Why We Love Them: If you're fond of all things cute and Disney, My Favorite Kawaii Disney Japan Monthly is one of the best bets! This monthly subscription offers 4-8 rare Japan-exclusive official Disney items like plushies, keychains, accessories, stationery, and much more from places like the Disney Store Japan and Tokyo Disney Resort. You can also let them know your favorite character, movie, or preferred type of item, and they will try to include it when curating your box. Items vary each month, and the box is packaged with lots of care, magically delivered directly to you!
Price: Receive 3 to 8 rare official Disney items exclusively for Japan for $39.99 per month, or 3 months for $116.98 ($38.99 per month)
---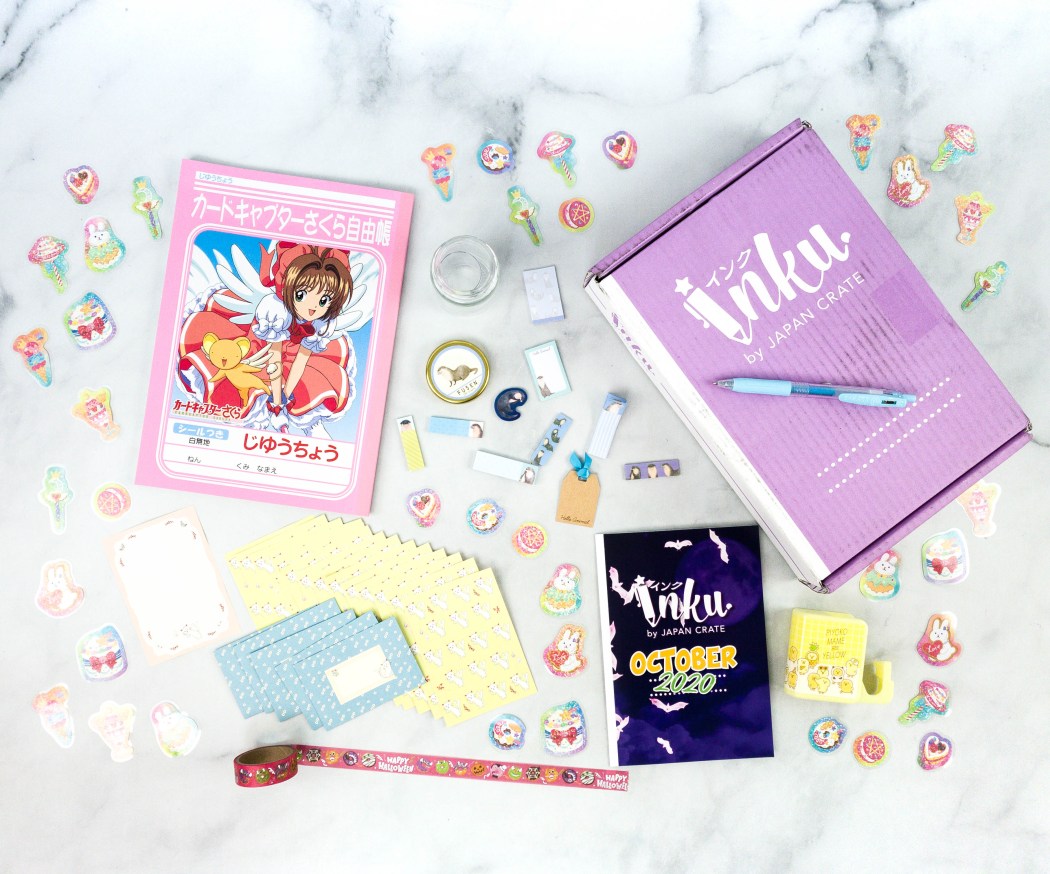 Image from: our review
Why We Love Them: If you're in love with all things kawaii, Inku Crate by Japan Crate is the perfect box for you as it speaks cuteness overall! Explore your creativity and discover the world of Japanese stationery and cute journaling supplies in just a box. They find the best and great products from different places in Japan to bring you a great variety you can be happy about. Receive 6-8 Japanese stationery items each month like high-quality Japanese notebooks, journals, planners, washi tapes, stickers, pens, highlighters, and more cute things we know you can't resist!
Read Inku Crate Reviews for more information about this box.
Price: Get the box for $35.95 per month, or less on prepaid plan options.
Deal: Get $3 off on your first box! Use coupon code hello.
---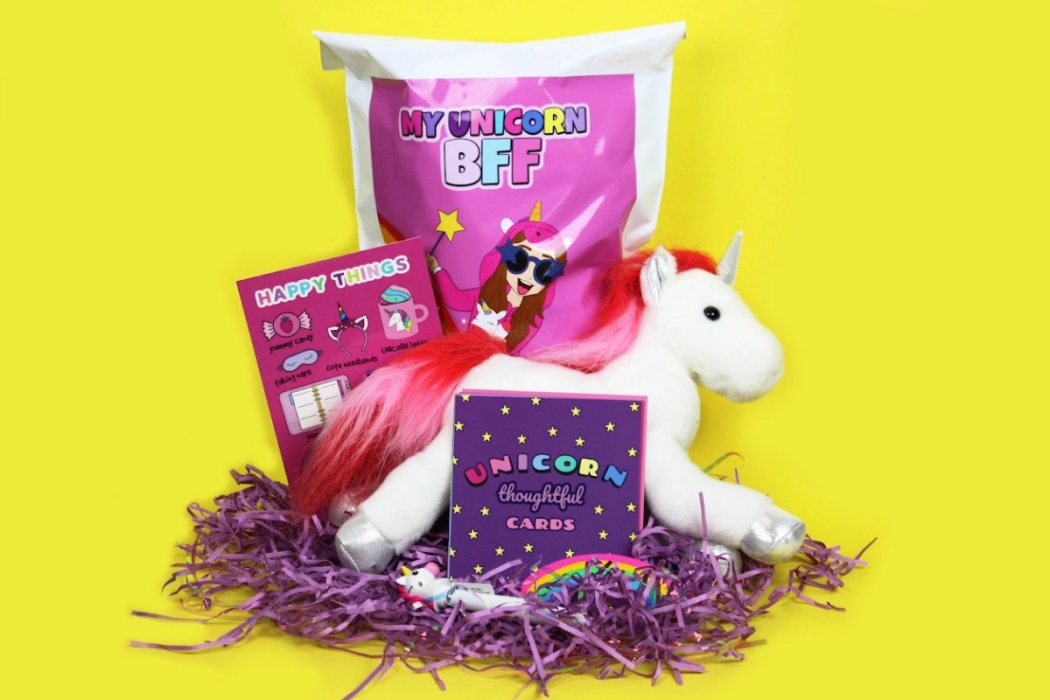 Image from: Unicorn Magical Mail
Why We Love Them: For kids and kids at heart who fancy cute unicorns, there is Unicorn Magical Mail that will serve them well! Kids can build their unicorn collection as each month will give them different high-quality unicorn plush they'll definitely love to cuddle. Each box also comes with 3-4 more unicorn surprises like stationery, hair accessories, jewelry, storybooks, coloring sheets, and more with up to $40 value! Gift kids this box to unbox a magical world that's only for them!
Price: Subscription costs $19.95 a month.
---
Image from: Kawaii Crafty Kidz
Why We Love Them: A super cute and one-of-a-kind kawaii art class in a box, that is what Kawaii Crafty Kidz is! Kids ages 8-14 years are up for a truly unique experience, where they can create, draw and paint! Each box delivers hours of crafting fun and revolves around a kawaii theme like lollipop, donut, and cupcake. Not only will the kids enjoy it, but they will also be introduced to using different mediums and materials such as wood and ceramics. Past themes include Summer Sweets, Boba Bear, What'S Up Emoji, and Rainbow Magic.
Price: Get the box for $21 a month.
---
That's our list of the best kawaii subscription boxes for 2022! Which of these kawaii boxes do you want to try?
Check out more subscriptions by browsing through our list of the best subscription boxes!
Say Hello To More Pop Culture Subscriptions!