Calling all geeks, fanatics, and enthusiasts! If you're constantly on the hunt for the latest and greatest geeky merchandise to add to your collection, then you're in the right place! From the most popular fandoms to the niche games, there's a subscription box that'll feed your obsession. Get ready to unbox some of the most coveted geeky merch like collectibles, apparel, accessories, and so much more that'll make you the envy of your fellow geeks.
Show More (9 items)
Geek subscription boxes are the perfect way to immerse yourself in the world of your favorite fandoms and characters. From limited edition collectibles to exclusive behind-the-scenes content, these boxes offer an unparalleled level of access to the geek universe.
Don't know where to start? We've got you covered! Our handpicked list of the best geek subscription boxes will help you choose the perfect one to suit your interests. Treat yourself to a monthly dose of geeky goodness today!
The Best Subscription Boxes For Your Geeky Obsession!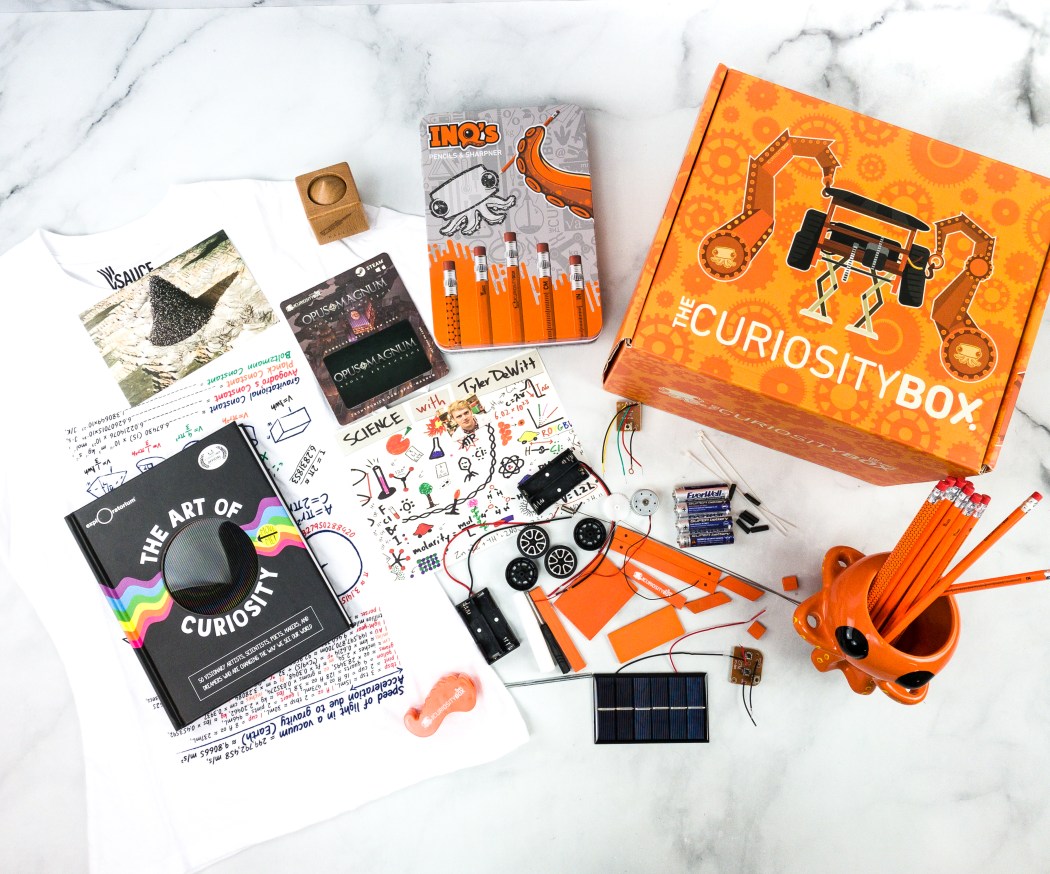 Image from: our review
Why We Love It: Curiosity Box sends "food for the brain" with an exciting science-loaded box! This monthly subscription aims to share boundless curiosity about the world more conveniently. Each STEM-inspired box includes constructive kits, brain games, custom shirts, science toys, books, and more, all geared to impart knowledge to curious minds! With this subscription box, it's science overload with a dash of fun! And for every box sold, they donate a portion of proceeds to support Alzheimer's research.
Deal: Get a FREE Gift when you sign up for an annual subscription! Deal applies automatically, just visit and subscribe.
---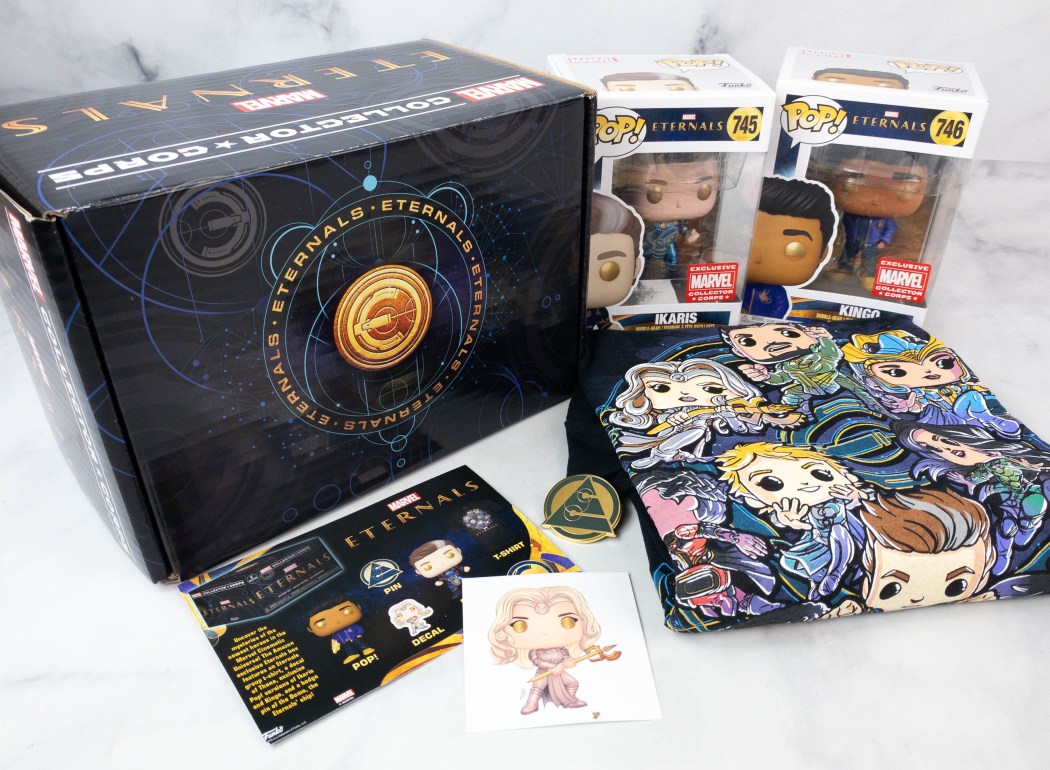 Image from: our review
Why We Love It: Marvel and Funko combined? Say no more! Marvel Collector Corps is a subscription box by Funko designed for the ultimate fan of Marvel who likes collecting merchandise. This subscription features Marvel heroes and their amazing moments. The theme changes every month, and so are the items inside! You'll get 4-6 thoughtfully curated Funko exclusive collectibles, including vinyl Pop!, pint glass, keychains, shirts, magnets, pins, and other swag inspired by the ever-expanding Marvel Universe!
---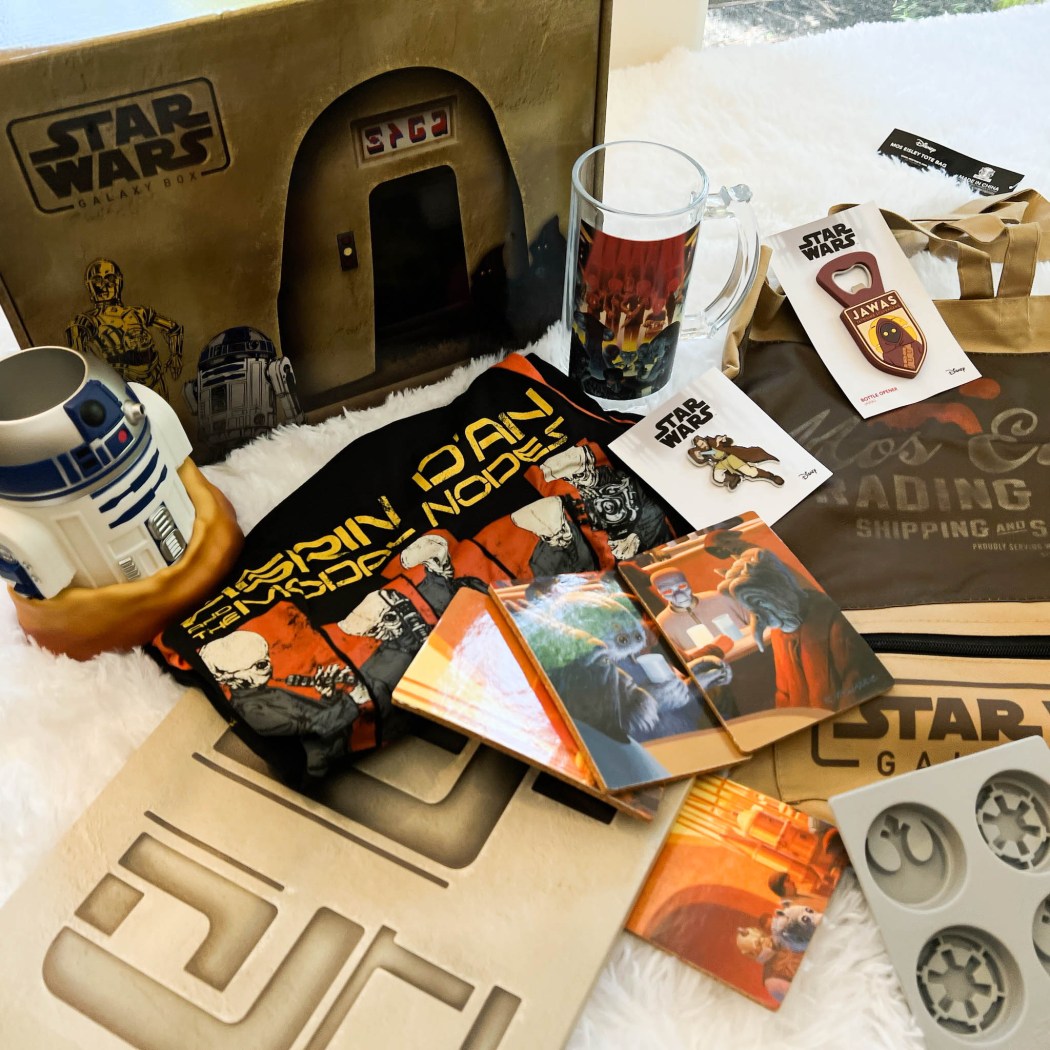 Image from: our review
Why We Love It: The galaxy is definitely not a dangerous place to be. It's rather fun and exciting! Star Wars Galaxy Box delivers a new galaxy embedded with all the best things that any Jedi or Sith will be thrilled to see. Each box is uniquely themed and has a total retail value of over $120. It includes exclusive apparel, collectibles, and much more mysterious yet super cool items you'll excitedly add to your collection. Snag one, and may the force be with you as you empty the box!
---
Image from: Dungeons & Dragons T-Shirt Club
Why We Love It: If you fancy dungeons and dragons, there is one subscription that lets you wear your favorite fandom up your sleeves! Dungeons & Dragons T-Shirt Club sends one officially licensed shirt to add a bit of castle and monsters to your wardrobe. Each shipment works as a blind bag because you'll never know the color of the shirt and the design printed, not unless you unbox it! It sure will bring you the power to head far out, battle monsters, explore haunted lairs, and discover hidden treasures!
---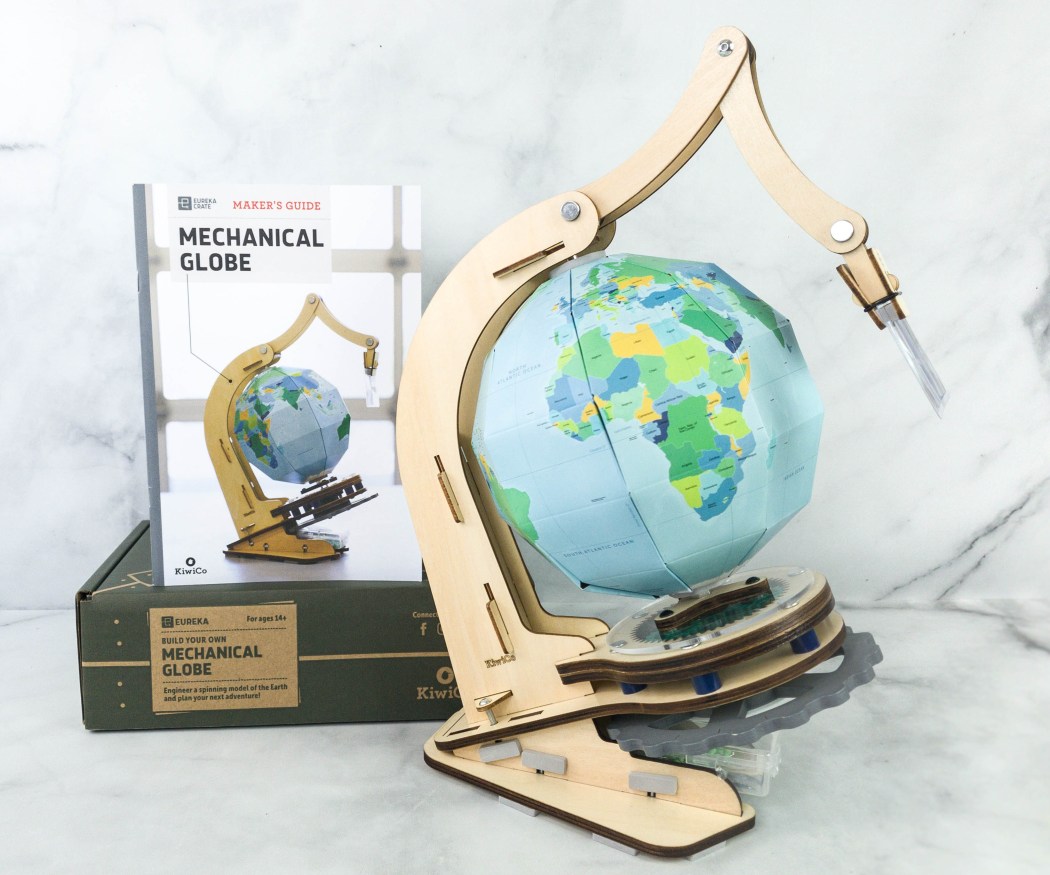 Image from: our review
Why We Love It: With Eureka Crate by KiwiCo, expanding your geeky scientific knowledge is made easy! This subscription puts science and engineering side by side, with cool projects to build monthly. It teaches how to apply the principles of STEM to help future innovators design everyday items such as articulated desk lamps, electric pencil sharpeners, and more! Each box contains high-quality materials, easy-to-follow instructions, and a Maker's guide that explains the design, process, and engineering behind it. There's even a design challenge to take your project knowledge to the next level!
Deal: Save 30% on your first month! Use this link to get the deal.
---
Image from: Comic Crate
Why We Love It: Getting geeky over comics? If so, Comic Crate provides a convenient way to get your hands on the latest comic releases! Each monthly box comes with six brand new comics, all personally selected by parents who are also comic book store owners. The nicest part about this subscription is that you can choose whether you want All-Ages Comic Crate (basic artwork and language), Teen Comic Crate (detailed artwork, intermediate language, superhero violence), or TeenPLUS Comic Crate (detailed artwork, advanced language, violence). It also makes the perfect gift for geeky kids or teens to instill a love for reading while transporting them to exciting worlds!
---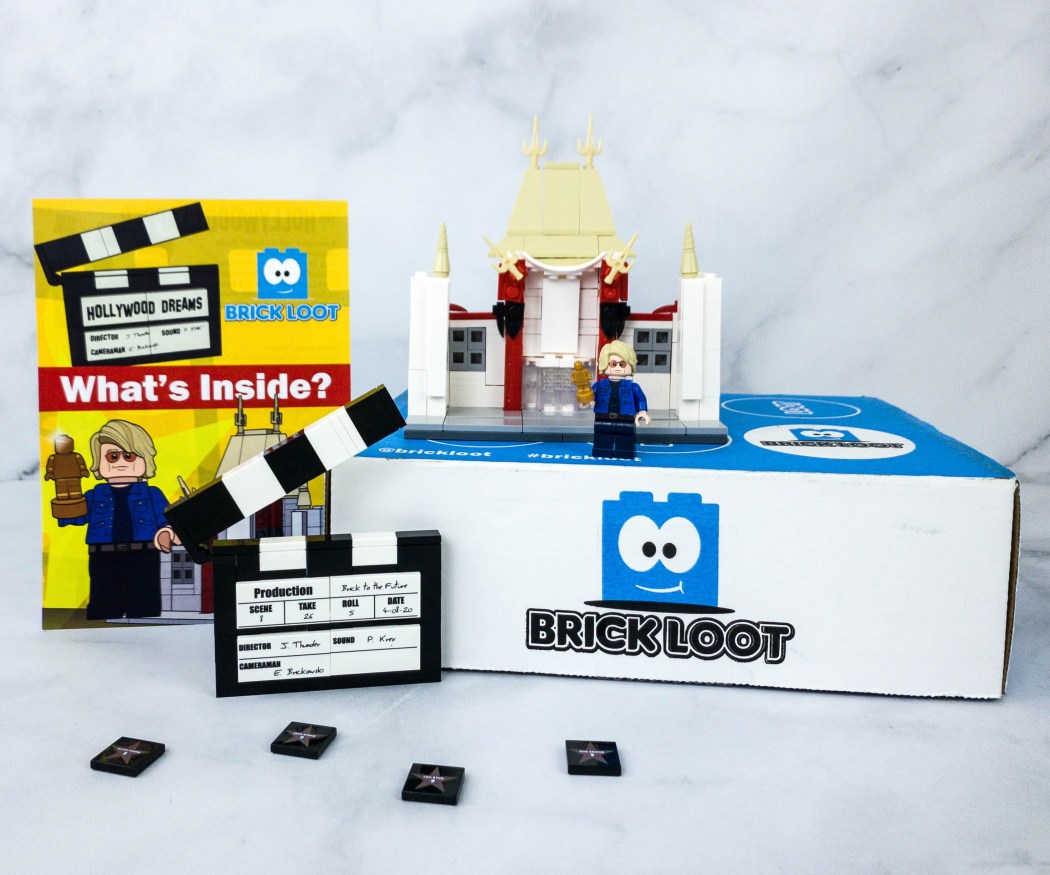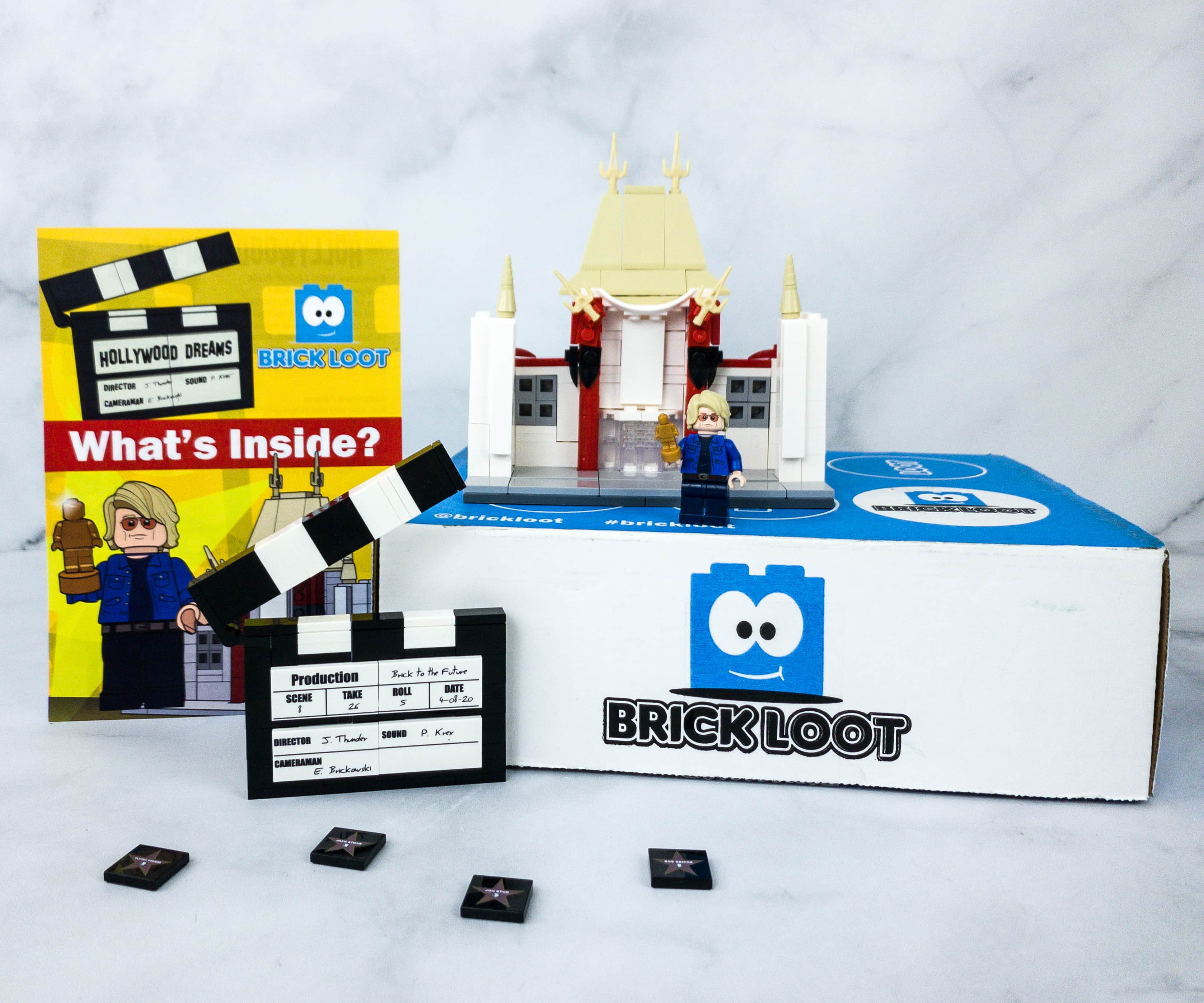 Image from: our review
Why We Love It: Take your time into building bricks that you can display. Brick Loot is a subscription box perfect for all LEGO fanatics. It offers LEGO and brick-related items that you can put together to create wholesome figures and mini buildings inspired by your favorite fandoms. Items vary each month, so be prepared to be surprised! Each box contains 4-8 unique and never-before-seen items that are handpicked by their LEGO loving team. You'll also receive brick loots exclusive like Minifigures and custom LEGO kits. Get your hands with the newest brick items before they hit the market!
Deal: Get 15% off on your subscription! Use coupon code Hello15.
---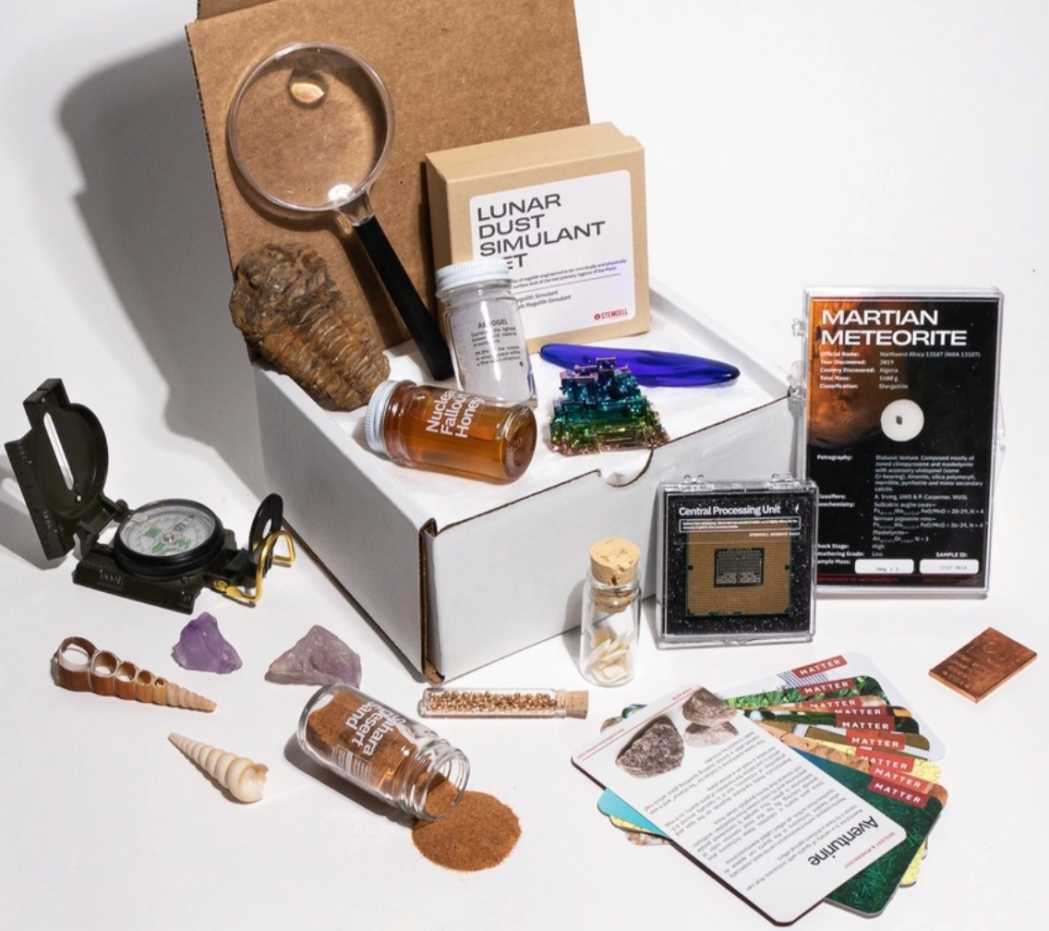 Image from: Box of Matter by Stemcell Science Shop
Why We Love It: If you're a science geek who fancies collecting scientific artifacts and gadgets, Box of Matter by Stemcell Science Shop is the way to go! This monthly subscription helps curious minds to collect and learn amazing things from around the world. Each box delivered to your door includes 3-5 carefully selected specimens, tools, etc., to pique interest and ignite imaginations. All fossils were guaranteed authentic and sourced from the most reputable collectors, allowing you to build a museum at home. Boxes also include conversation and info cards to keep everything knowledgable and fun as it can be!
Deal: Save 15%! Use coupon code HELLOMATTER.
---
Image from: our review
Why We Love It: My Geek Box caters to all kinds of geeks. It is a monthly subscription that delivers geeky goodness from the UK to your front door. Each box will give you a limited edition shirt in your chosen size plus other merchandise as well. Themes vary every month, ranging from video games and favorite films to zombies and your fave superheroes so you can enjoy unique items and a fresh batch of awesomeness! See someone's eyes sparkle when you gift a box to them.
---
Image from: our review
Why We Love It: Who doesn't get fascinated with something wizardry and enchanting? People of any age, especially those kinds of fans who love magic and have a good imagination, will love this subscription! J.K. Rowling's Wizarding World Crate is a bi-monthly box from Loot Crate that will bring all the magic to your door by sending official Harry Potter and Fantastic Beasts merchandise. Each box contains 5-7 unique and officially licensed merchandise, so there's no need to go to Diagon Alley! Items include collectibles, apparel, figures, memorabilia, and more.
---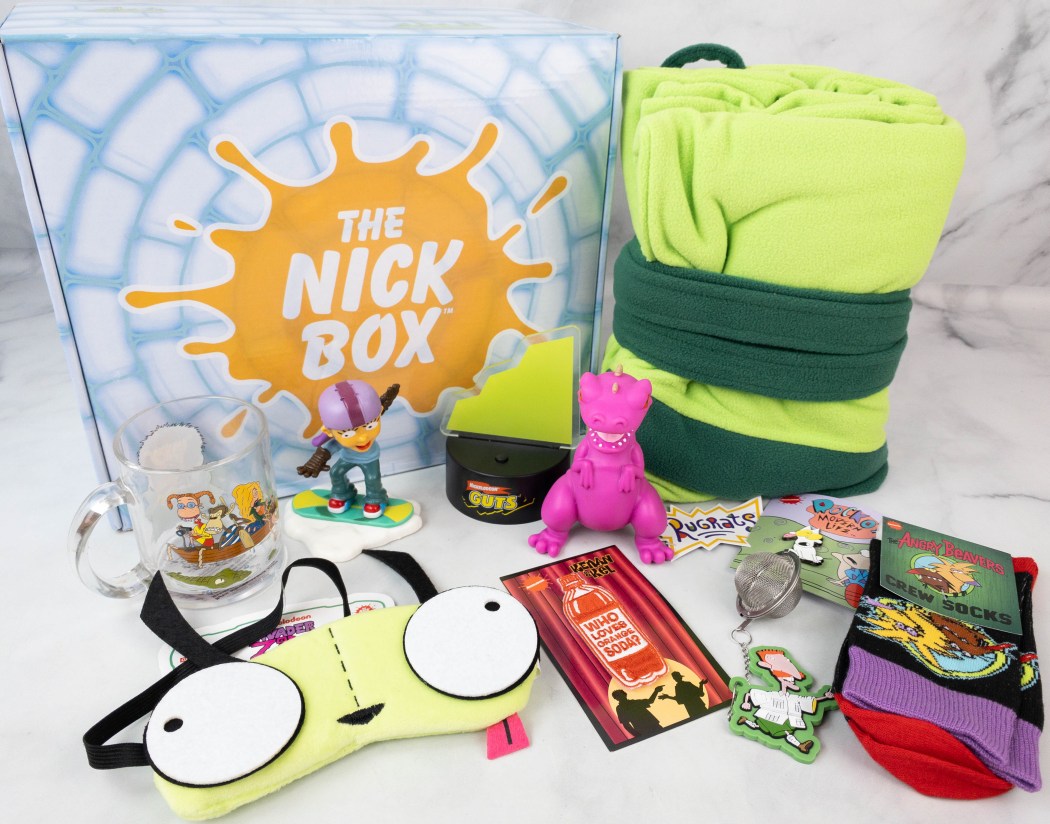 Image from: our review
Why We Love It: Feel extra nostalgic when you receive items inspired by your fave 90's Nickelodeon shows. The Nick Box is a quarterly subscription brought to you by the company behind the Pusheen Box, World's Finest: The Collection, and more. It contains officially licensed Nickelodeon items that you can't find elsewhere – yep! Items include collectibles, homeware, decors, apparel, accessories, and utilities like umbrella and bottle openers! Whether you're sipping coffee using Rugrats-themed mugs or wearing Hey Arnold shirts, these will definitely give you a ride back to your fave cartoons!
---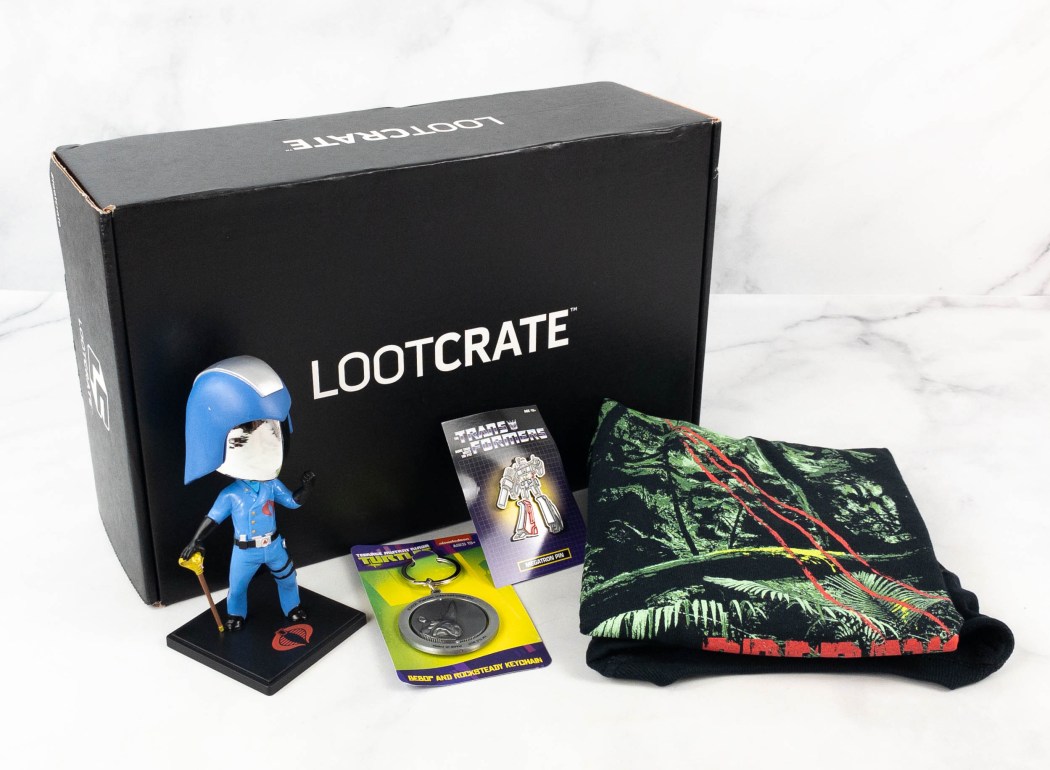 Image from: our review
Why We Love It: Gamers and geeks will feel like that they're in a game or some series because of Loot Crate! You'll receive surprise mystery boxes that are filled with awesome geek goodies, including collectibles, apparel, comics, pins, art prints, and posters. Many of the items are also exclusive and hard-to-find collectibles that are worthy of adding to anyone's collection! You have something to look forward to every month as the theme changes. Past boxes have featured Captain Marvel, Hulk, Naruto, Adventure Time, Attack on Titan, and more!
Deal: Save 15% on any subscription plan. Use coupon code HELLOSUBSCRIPTION15.
---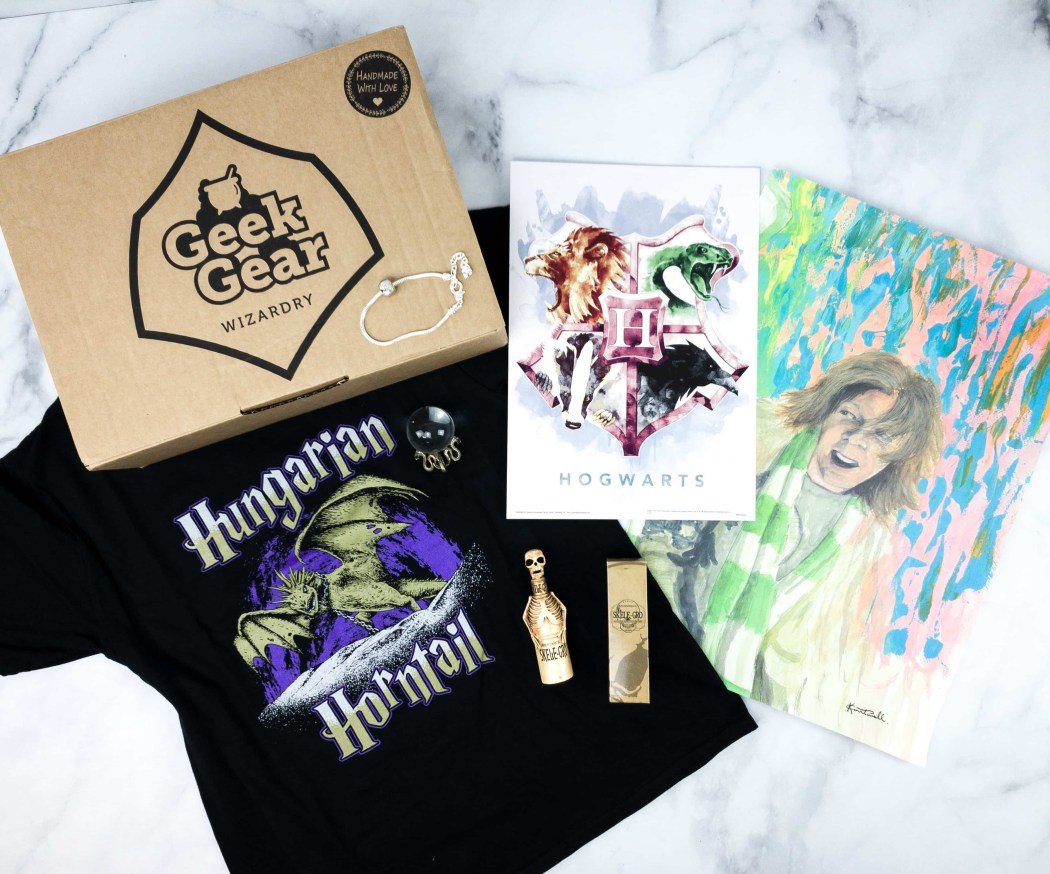 Image from: our review
Why We Love It: Satisfy the Potterhead in you every month with Geek Gear World of Wizardry. If you want magical items to add to your Potterhead collection, this subscription is what you need. It is a monthly Harry Potter-themed subscription box focused on giving every Potterhead out there the best things any fan could ask for! Each box is filled with licensed and/or exclusive Harry Potter merchandise that will bring the magical world directly to your doorstep. You can even choose your fave Hogwarts House to personalize the subscription! With a box filled with HP goodies, it's like you've traveled to Hogwarts!
---
Image from: Kal-Elle Fandom Monthly
Why We Love It: Kal-Elle Fandom Monthly is a monthly subscription created by lovers of all things geek! They want to share high-quality fandom-inspired items with all the geek lovers out there. Receive a themed box that includes 4-7 specially hand-selected products with a retail value of $40+! Such items include jewelry pieces, art prints, pillowcases, flask, magnets, exclusive pins, and more. The Goonies, Friends, Aladdin, Lion King, and Dumbo are just some of the themes they featured in the past!
---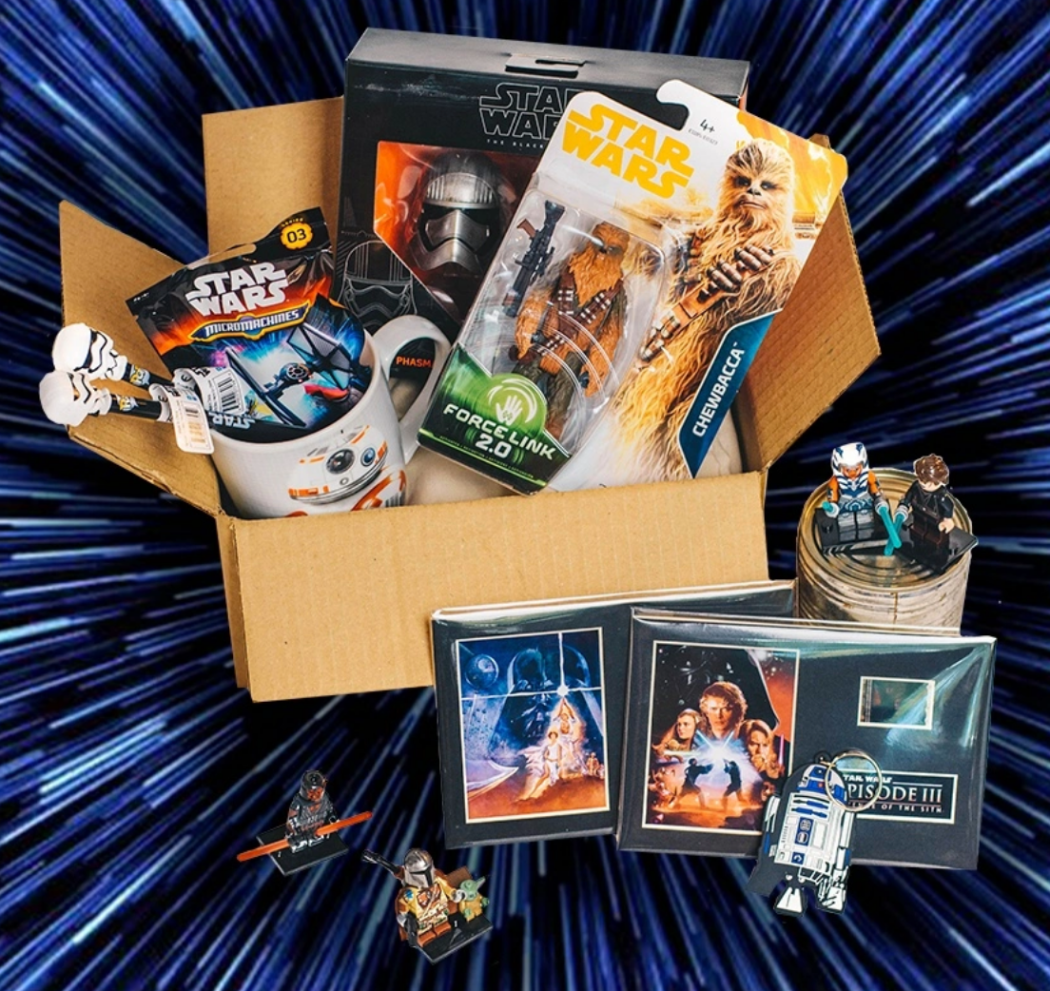 Image from: Smugglers Crate
Why We Love It: Smugglers Crate asks every geek out there to join the light and combat dark forces. This ultimate Star Wars subscription will send you nothing but exciting and great items you'll bound to love and cherish forever! Each box contains 5-7 exclusive Star Wards items that you'll surely love. It includes artwork, memorabilia, figures, clothing, accessories, and more from brands like Disney, Hasbro, and Funko, as well as independent retailers.
Deal: Get 15% off on your first box! Use coupon code HELLOSUB.
---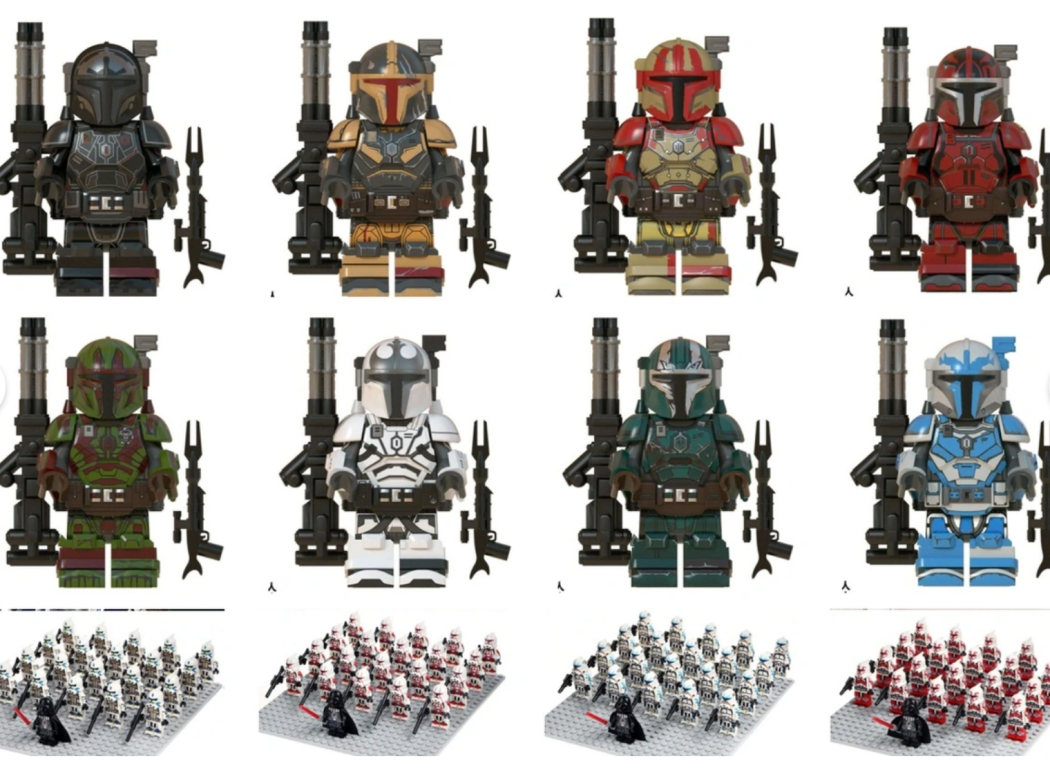 Image from: Star Wars Minifigures by 5zerotoys
Why We Love It: Created for Star Wars fans and collectors, Star Wars Minifigures by 5zerotoys sends a set of well-crafted mini-figures every month. These miniatures are inspired by Star Wars characters like Clone Troopers, Black Stormtroopers, and more! With 10 pieces of mini-figures in each box, you'll be able to build your troop gradually – with high-quality Star Wars figures at that!
---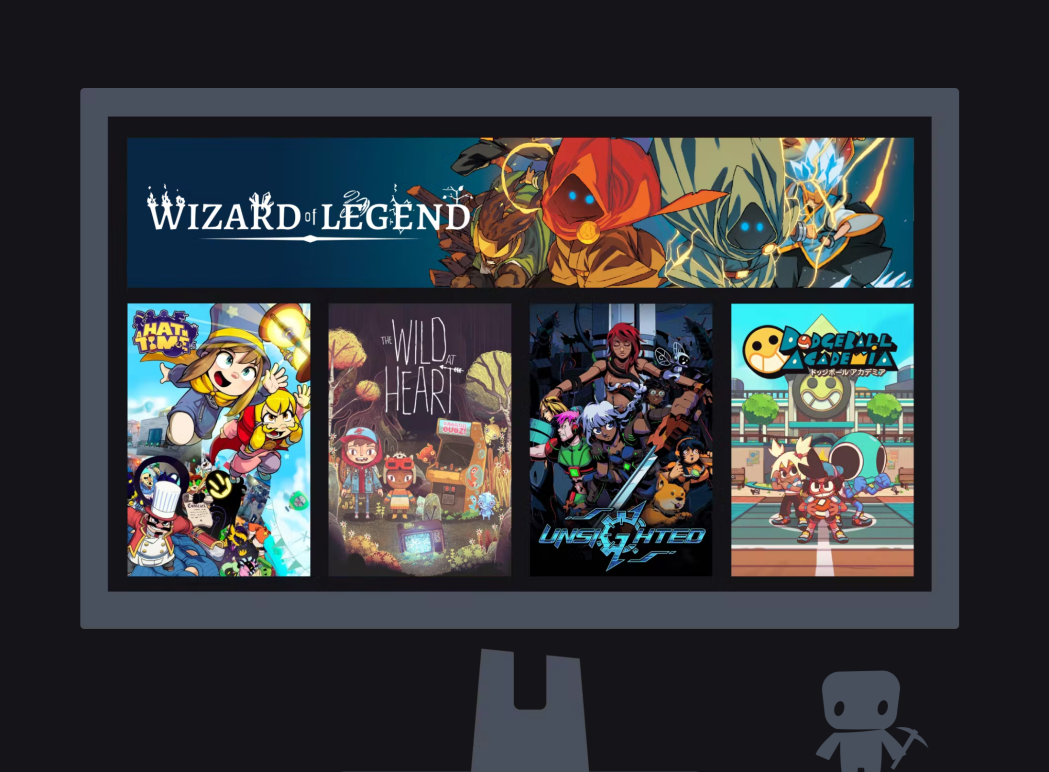 Image from: Humble Choice by Humble Bundle
Why We Love It: Non-stop gaming is delivered directly to you by Humble Choice by Humble Bundle. It's a PC game membership where you'll discover and get new games to geek out each month, and they're yours to keep for life. Receive exclusive access to their wide library of Humble Games collections, including RPG, simulation, action, adventure, and more! Your membership also comes with great perks and bonuses to help you maximize your geeking experience. They even donate a portion of every membership to charities – what a good deed indeed!
---
And there you have it, the list of the best geek subscription boxes!
Check out our list of all the best subscription boxes in every category!