Japan is best known for its beautiful sceneries, good food, nice people, and of course, ANIME! The popularity of this kind of Japanese entertainment has been all around the globe for a long time now, and even the new generation is still getting fond of it. This list will give you an idea of what anime boxes you can subscribe to, to get your hands on exclusive and high-quality anime-related stuff, like wearables, collectibles, figures, series, and more!
You can discover more of these subscriptions in our full list of anime subscription boxes! Also, don't forget to hit the heart button at the top of this post to save it for later so you can try more boxes on the list!
The Best Subscription Boxes for Anime Fans!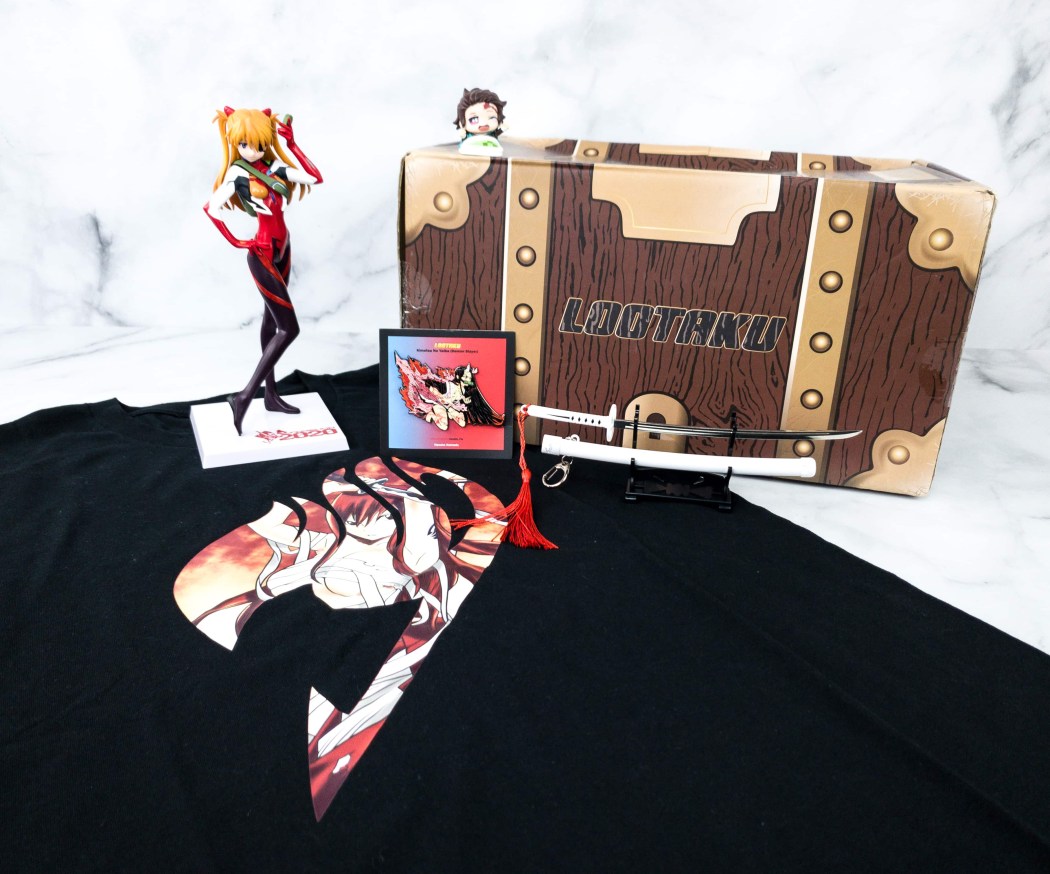 What you get: Lootaku, a subscription based in Hong Kong, sends high-quality anime, geek, and gamer items monthly. There's always a theme, and the variety of goodies don't disappoint. It usually includes plushies, action figures, memorabilia, and more! There are no fillers or promo items, only exclusive stuff that you'd love to keep!
Check out Lootaku Reviews to learn more!
Price: Box costs $44.99 per month.
Deal: Save 5% on your subscription - even longer lengths! Use this link to get the deal.
---
What you get: For hardcore anime fans, there's Anime Bento! Toys, collectibles, and other cool anime items come straight from Japan so you're sure they're authentic. Limited edition badges or items of your favorite anime characters may be included in each box and that's the real deal!
See Anime Bento Reviews for more information!
Price: Box costs $35 per month.
Deal: Save 10% on your entire subscription1 Use coupon code CJ10.
---
No need to get all 7 Dragon Balls in order to make a wish for new Dragon Ball Z merch, have it delivered to your door every season!
---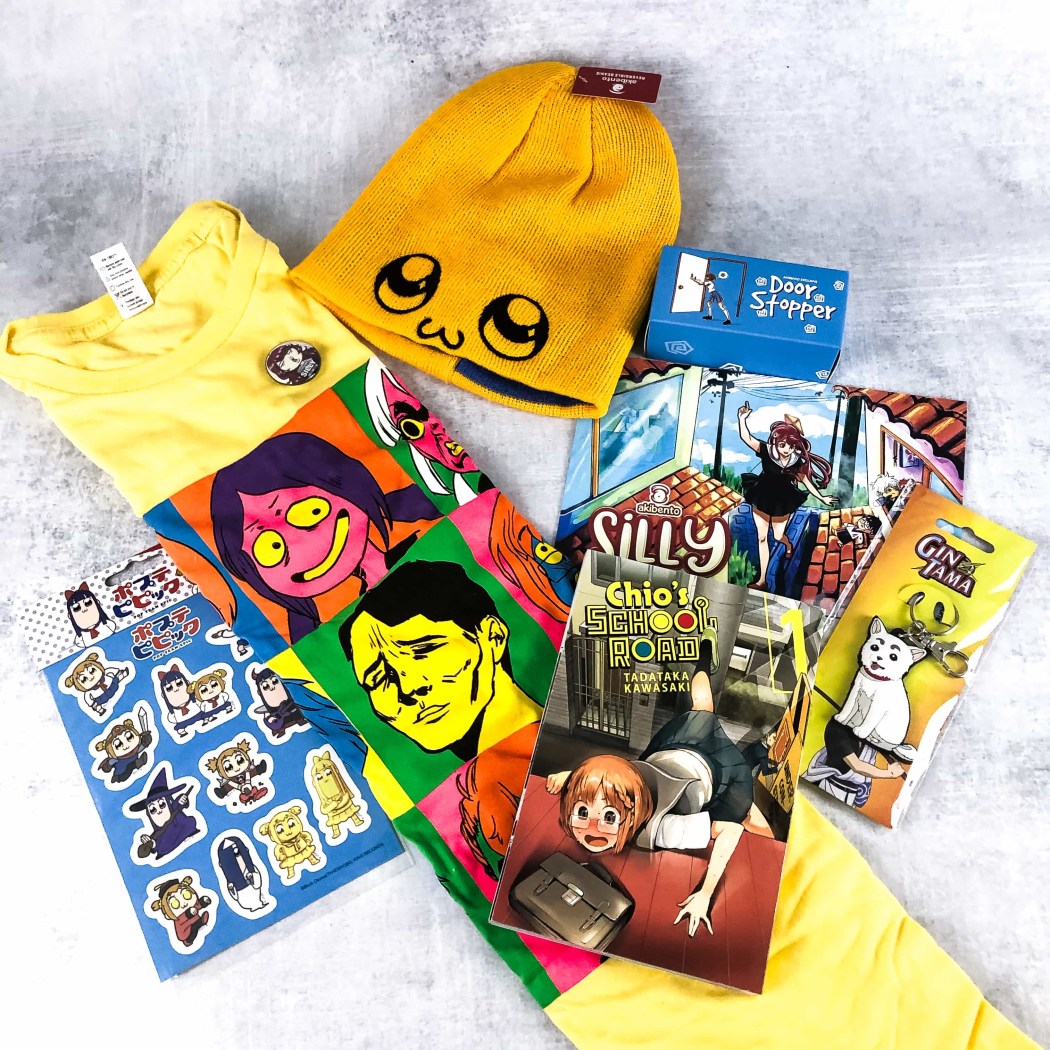 What you get: Akibento is all about anime collectibles plus an epic anime-themed shirt that you would be proud to wear! They promise $60 value in each box, making you feel like a true winner with a total of 6-8 anime items. It may include figures, collectibles, or anime memorabilia that's hard to find anywhere else!
Visit the Akibento Reviews page to see past box contents!
Price: Box costs $29.95 per month.
Deal: Save $3 on your first month! Use coupon code ANIME.
---
Are you ready for a subscription box that's PLUS ULTRA? Get exclusive My Hero Academia merch delivered straight to your door every season!
---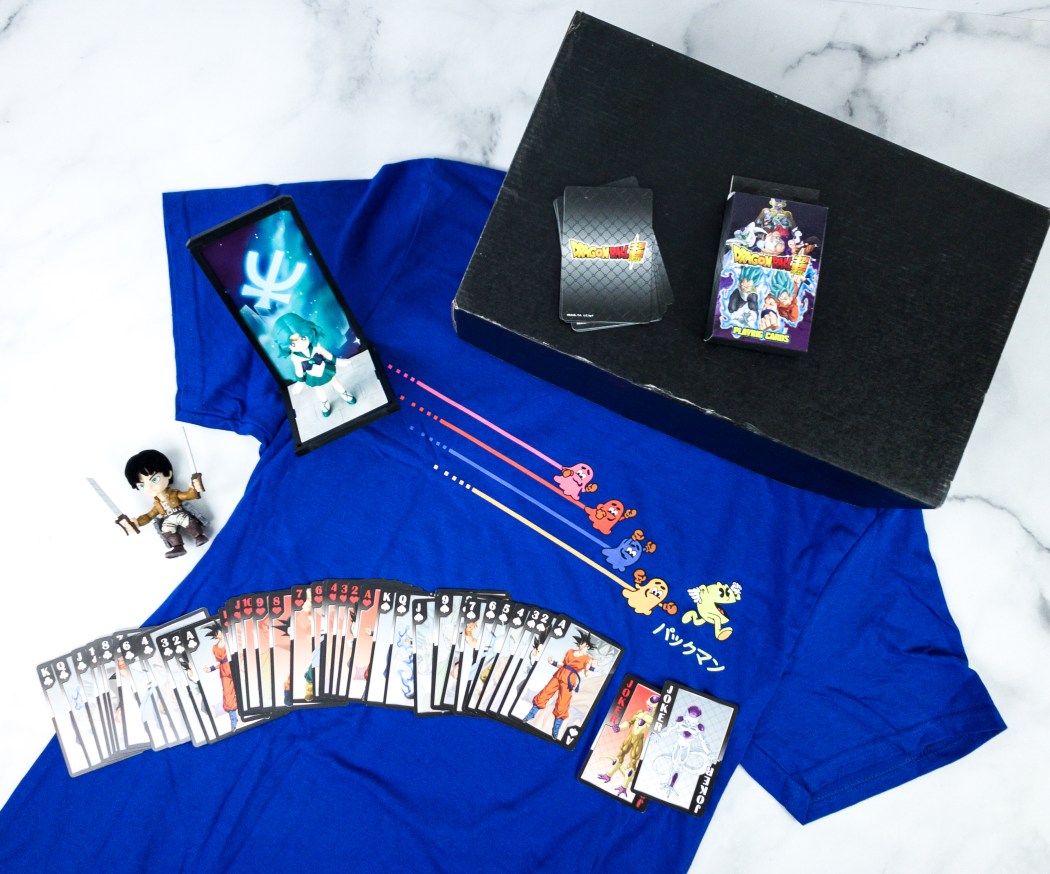 What you get: Loot Anime is the ultimate anime subscription from the Loot Crate family! With a promised value of $60 per box, it satisfies our interest for excellent-quality anime items like figures, collectibles, apparel, accessories, and even interesting manga titles!
Take a peek at past boxes by visiting the Loot Anime Reviews page!
Price: Box costs $28.95 per month.
Deal: Save 15% on your first box! Use coupon code HELLOSUBSCRIPTION15.
---
What you get: Fangirl Monthly takes jewelry and accessories to a whole new geeky level! They send 3-5 anime and manga-related accessories every month, inspired by popular anime series and even video games.  There is always a theme per box, and they even include a collectible postcard and custom pouch where you can store your jewelry.

Check out Fangirl Monthly Reviews to find out more!
Price: Box costs $18 per month, with savings for a longer subscription.
---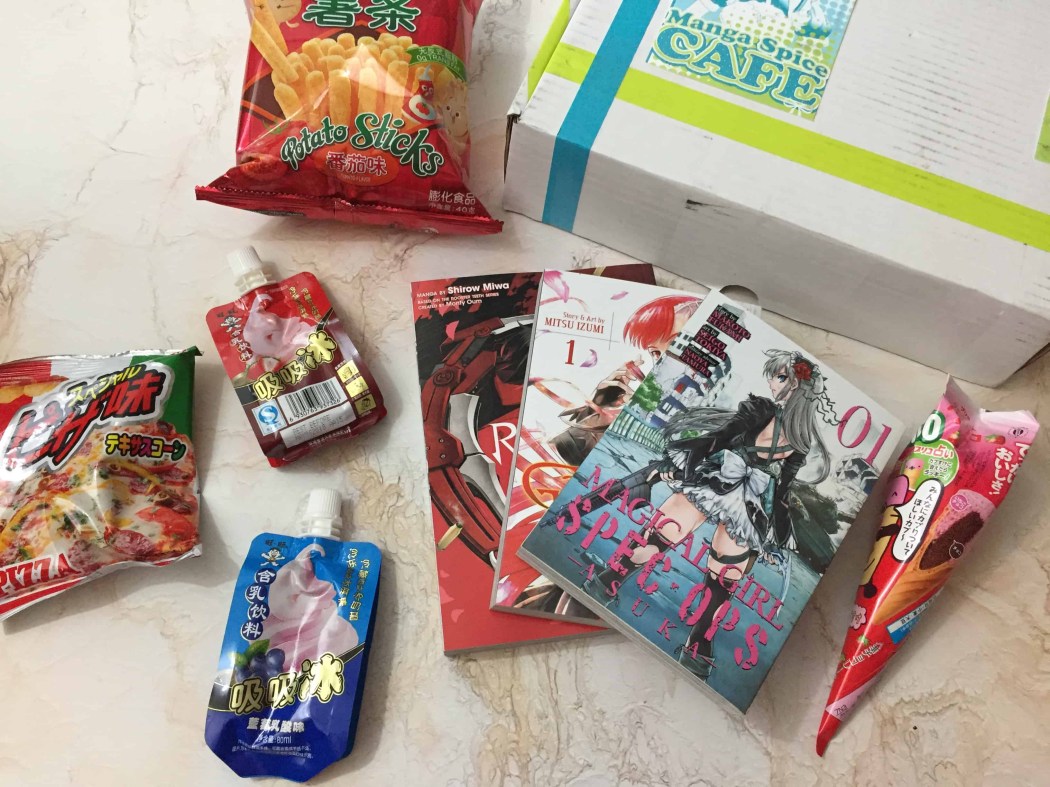 What you get: For manga fans, Manga Spice Café is a fun way to fill your shelves with new reads! Each box contains 3 brand new manga, and they even include 3-5 sweet and savory snacks from Asia that you can enjoy while reading. The manga they send is current and first issue, so if you get hooked you can easily pick up the next volume. This subscription is actually inspired by Maid Cafes in Japan!
See the Manga Spice Cafe Reviews page for details!
Price: Subscription costs $36 per month.
---
What You Get: Binge-watching is what most anime fans do, so Boxuchan offers this cool subscription where you can get anime DVDs according to your preference, plus bonus surprises! The box will contain at least one whole anime series or a full season in DVD or Blu-ray. They also include reviews for all the items and inclusions, so you are sure of what you're getting and no need to ask yourself, "why?"
Visit the Boxuchan Reviews and find out about past box contents!
Price: Each box costs $49.99, with savings for longer subscriptions.
---
Don't forget to check out more subscription boxes from our list, divided per category!