New to the world of subscriptions and quite overwhelmed with so many choices? Fret not! We are here to help you get started in your journey towards subscribing to the very best monthly boxes! Whether you're looking for kids, teens & tweens, men, women, or even pet boxes, you should grab these amazing deals and promos. Take advantage of subscription box coupons to make the most out of your subscription experience!
Ready to subscribe but aren't sure where to start? We've got a load of the best subscription box deals and coupons you should check out – we'll show you exactly what boxes and subscriptions have the best starter deals!
Want to see even more subscription box deals? Check out the newest subscription box coupons and codes!
The Best Coupons for Subscription Boxes!
Women & Beauty Food & Drink Home Kids Men Pets Everything Else
Women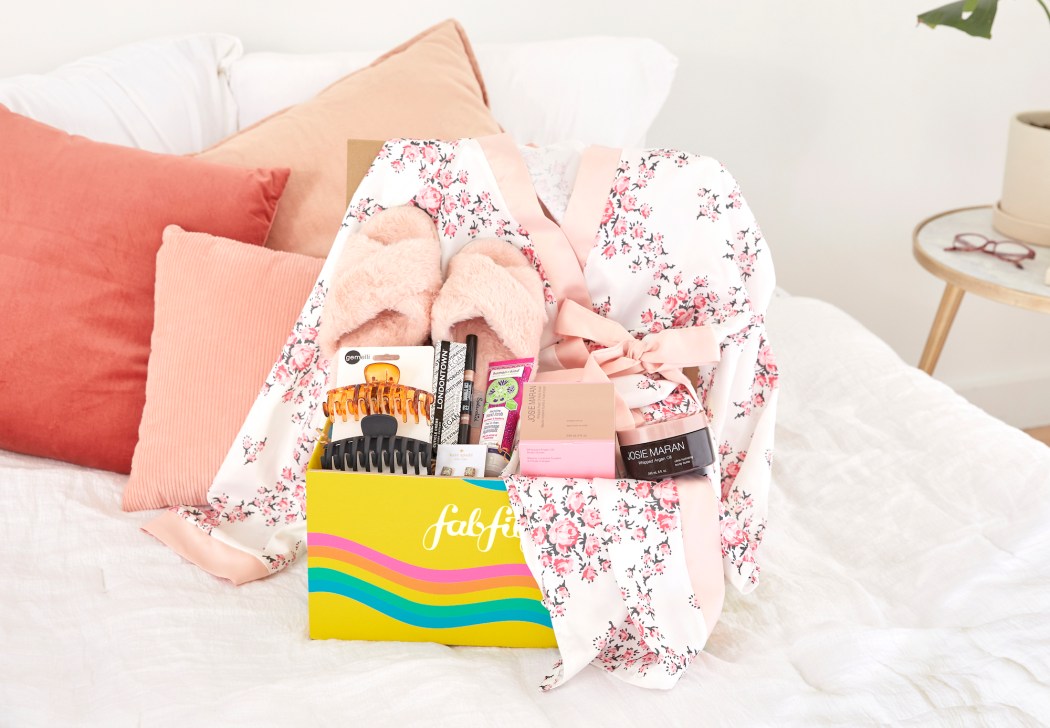 FabFitFun curates the best of the season in one box — from beauty and wellness to homeware and everything in between! Each box comes with full-sized premium products, delivered four times a year. So if you're looking for value for money, this may be the box for you. As a member, you can also choose to customize the box each season and buy add-ons or keep the entire box as a surprise! There's also a magazine with details of each item, as well as fun lifestyle articles. Some of the brands they've partnered with include Michael Kors, Kate Spade New York, Tarte, and Oribe.
Deal: Take $10 off your first box. Use coupon code FAB10.
---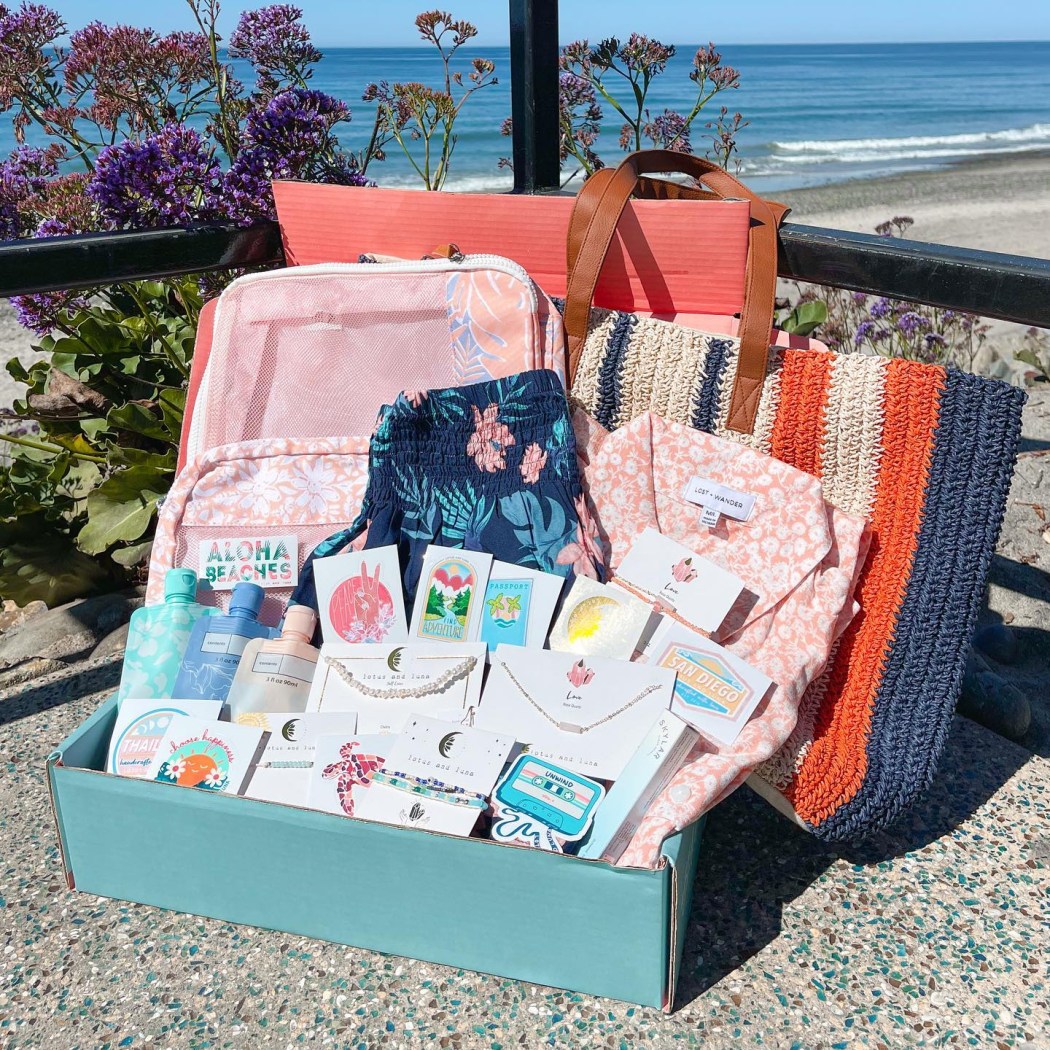 Beachly is a beach-inspired subscription where you can feel the beach vibe all year round with just a box! Every quarter, a package will be delivered right to your doorstep with 6-8 premium pieces from top brands and the hottest up-and-coming brands dedicated to showing to everyone what the coastal lifestyle is all about. Such items include apparel, accessories, and more beachy goodies valued at $250 or even more! What's even great is for every box they sold, the proceeds fund beach clean-ups, leaving the coastline free from garbage and trash.
Deals:
---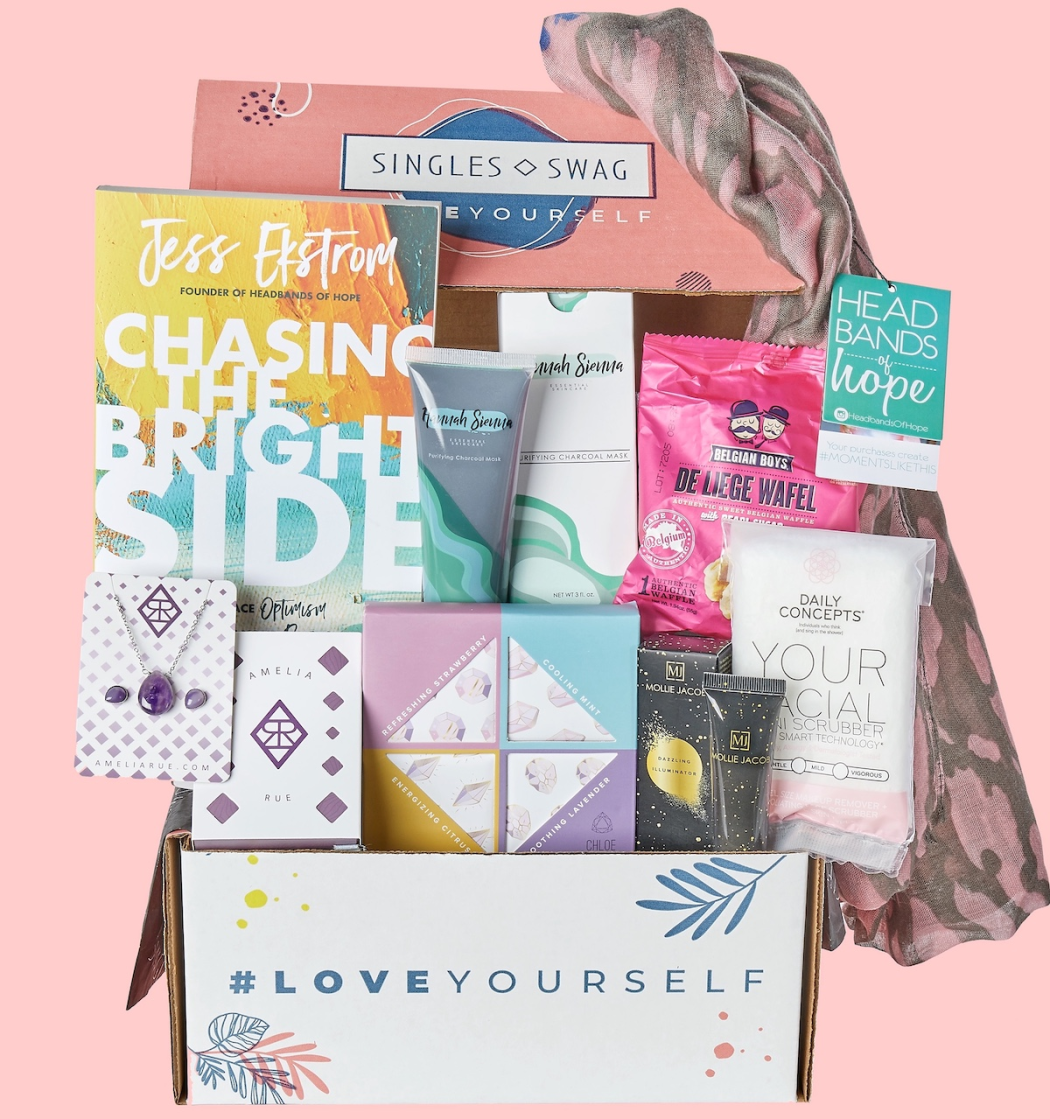 SinglesSwag delivers a fun monthly surprise for amazing single women. Boxes usually include organic beauty, trending fashion accessories, delicious snacks and treats, bestselling books, and more! Choose which of the two subscription plans you want – SinglesSwag (7-8 products) or SinglesSwag Petite (4-5 products), and receive hand-select full-sized products monthly. All that's left for you to do is celebrate and enjoy singlehood! What makes it one of the best is they share the love by donating a portion of all proceeds to the Breast Cancer Research Foundation.
Deals:
---
RocksBox has an amazing exclusive offer for Hello Subscription readers to try out their jewelry rental subscription!
Get your first month FREE! Use the coupon code MOMMYSPLURGEXOXO to get the deal!
---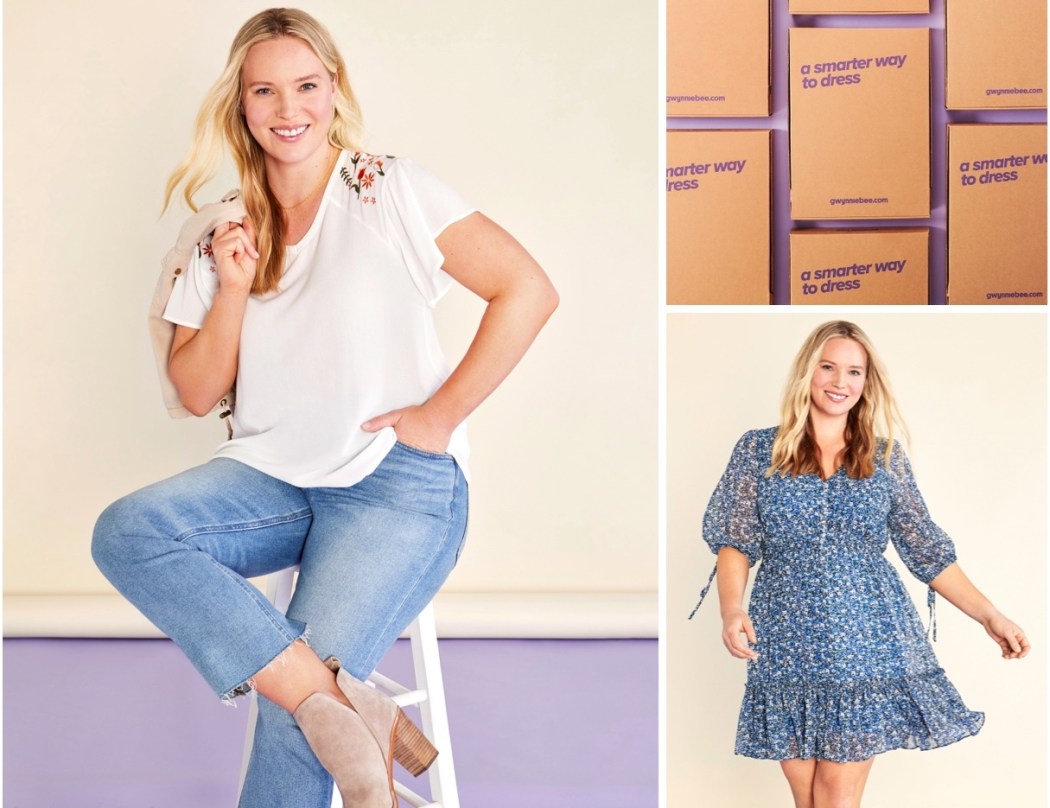 Gwynnie Bee is a clothing rental subscription service for sizes 0-32 that offers unlimited styles for women with free shipping, returns, and unlimited exchanges! There's no limit to how many items you can add to your virtual closet, so add all the styles that you can't take your eyes off. Subscribe, browse, wear, return, and repeat for one monthly fee. Depending on your chosen plan, they will send you one, two, three, or more items from your online closet. If you fall in love with an item and you know you have to keep it, you can get it at a discount off the retail price! With this subscription, you can discover and enjoy great clothing options without limitations. Bonus: they do the laundry for you!
Deals:
---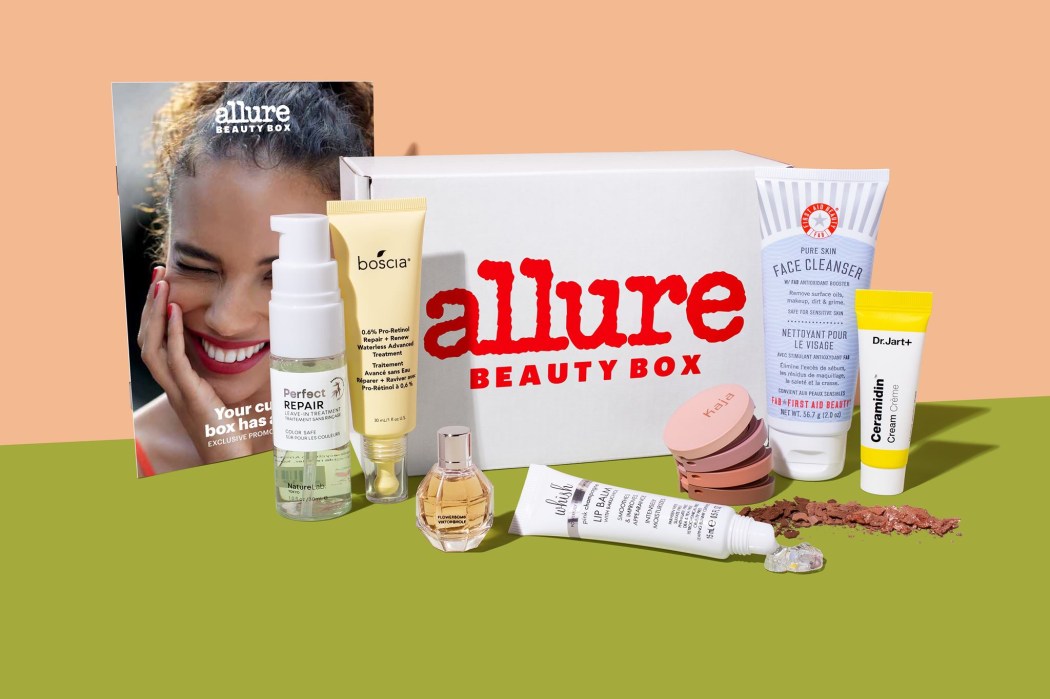 Allure Beauty Box treats every beauty enthusiast with expert-approved and tested beauty products from luxury and indie brands with at least $100 in value every month. Each box contains six or more top-trending makeup and beauty products, at least three of which are full-sized, as well as a bonus product or two from a mass brand as a gift. It also comes with a mini-magazine that contains tips and product reviews so you'll have an idea about the products you are getting. And to keep things even more exciting, new members receive a mystery gift that will ship separately from the regular box!
Deal: Get a FREE new member bonus item with your first box! Deal applies automatically, just visit and subscribe.
---
Here's the best coupon for Maker Crate by KiwiCo, a monthly craft subscription box for teens and adults with a new art and design workshop delivered every month: get 30% off your first box!
Maker Crate is a monthly craft box dedicated to the discovery of new art and design tools to help turn artistic visions into design realities.
Save 30% on your first month of Maker Crate, no coupon code required, just use this link!
Get 30% off on your first month at Maker Crate!
Whether you're a new crafter or an experienced maker, each crate is designed to introduce fresh techniques and draw inspiration from real designs so that makers can take pride in a finished project that's both fun and functional.
---
Food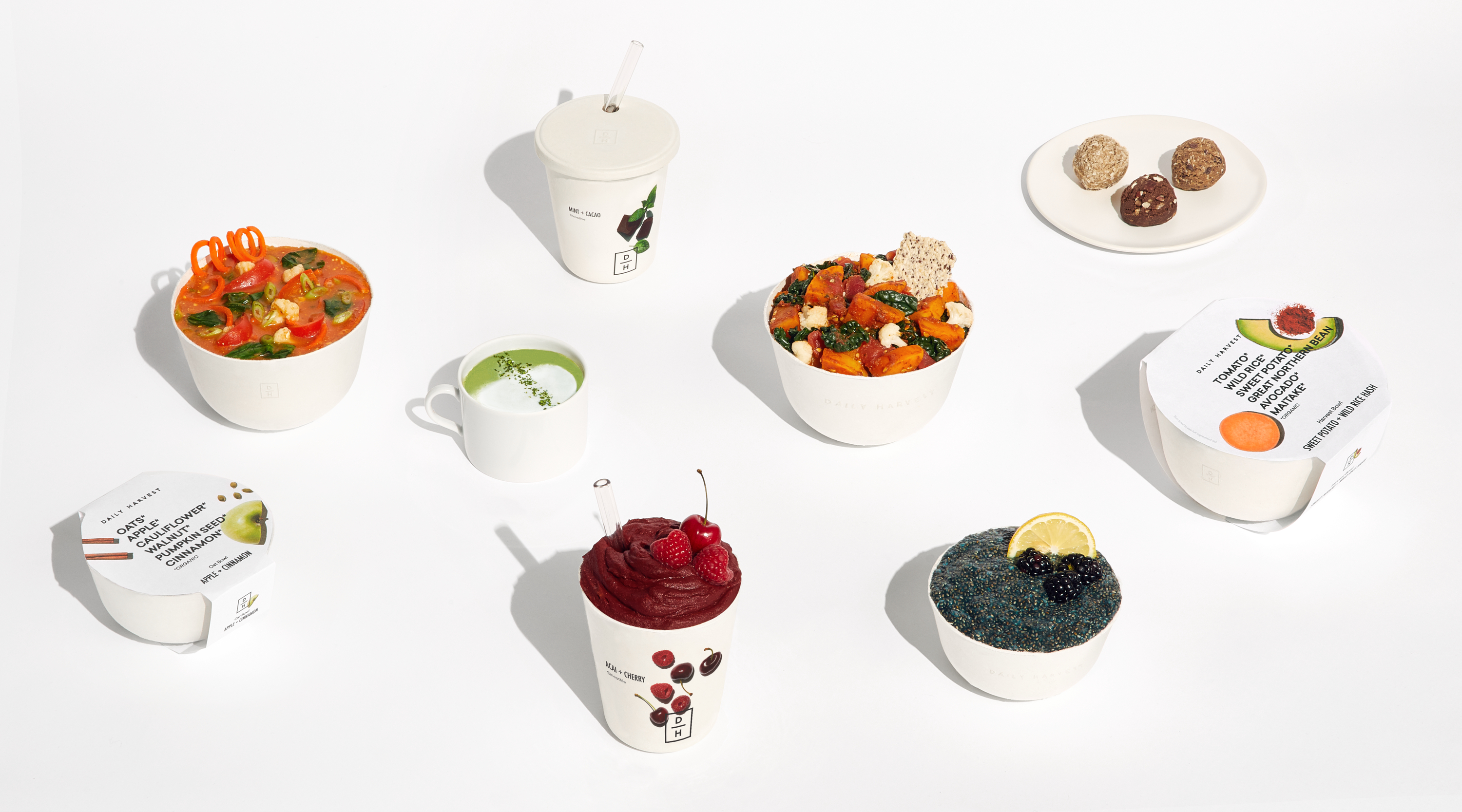 Daily Harvest delivers thoughtfully sourced, chef-crafted foods to your door, all built on fruits and vegetables and ready to enjoy in minutes.
Daily Harvest healthy food subscription has an exclusive coupon for Hello Subscription readers to save up to $40 off on your first order! That's $25 off on your first 9-item order, $30 off on your first 14-item order, and $40 off on your first 24-item order!
Use this link and use the coupon code HELLOSUB at checkout.
Get Up To $40 Off At Daily Harvest!
Daily Harvest offers a wide range of thoughtfully sourced food – Ice Cream Scoops, Flatbreads, Harvest Bowls, Almond Milk, and a lot more. There are three plans available: 9, 12, and 24-item box with price starting at $5.99 per item. You'll save more when you grab a 12 or 24-item box – that's $10 discount when you order a medium 12-item box, and a $25 discount when you order a large 24 item box! Check out our Daily Harvest reviews to find out more!
---
Taste the World - with a subscription box!
Universal Yums has a great deal to sign up for their around the world snack subscription box with a delicious and unique variety of snacks from a new country each month. Each box also comes with an interactive guidebook to steer your adventure – including trivia, games, recipes, culture, and more!
Get $5 off your first box when you sign up for a Super Yum Box subscription! No coupon code needed, just use this link to subscribe!
Every month explore a new country's culture, history, music and most importantly: food! You'll find dozens of new flavors and taste experiences in every box, plus a fun booklet with highlights from the featured nation. Each box includes a mix of sweet and savory snacks with unique flavors and spices. You can join the adventure and vote for your favorite snacks, too! It makes an amazing gift, a unique family experience, or just a fun movie night treat.
See all our Universal Yums reviews to find out more about this subscription!
---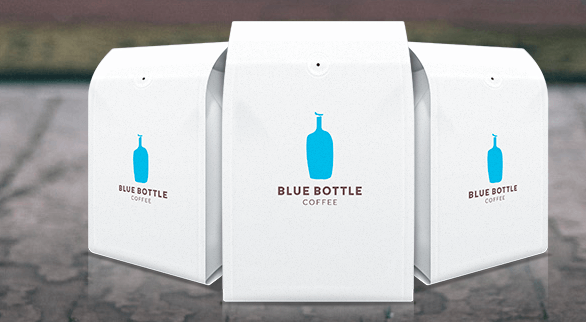 Blue Bottle Coffee is a customizable subscription, providing you with control over your coffee box. They provide you with 12 different types of subscriptions to choose from, including Single Origin Assortment, Beta Blend, Three Africas, Night Light Decaf, and your pack will be delivered on the schedule you specify. There is also a matching quiz to help you discover the best coffees your taste buds will love! Everything is roasted and shipped within 8 hours of order to ensure they are fresh, aromatic, and at the peak of flavor when they arrive at your door! It's a great subscription to try for those who want multiple coffee options.
Deals:
---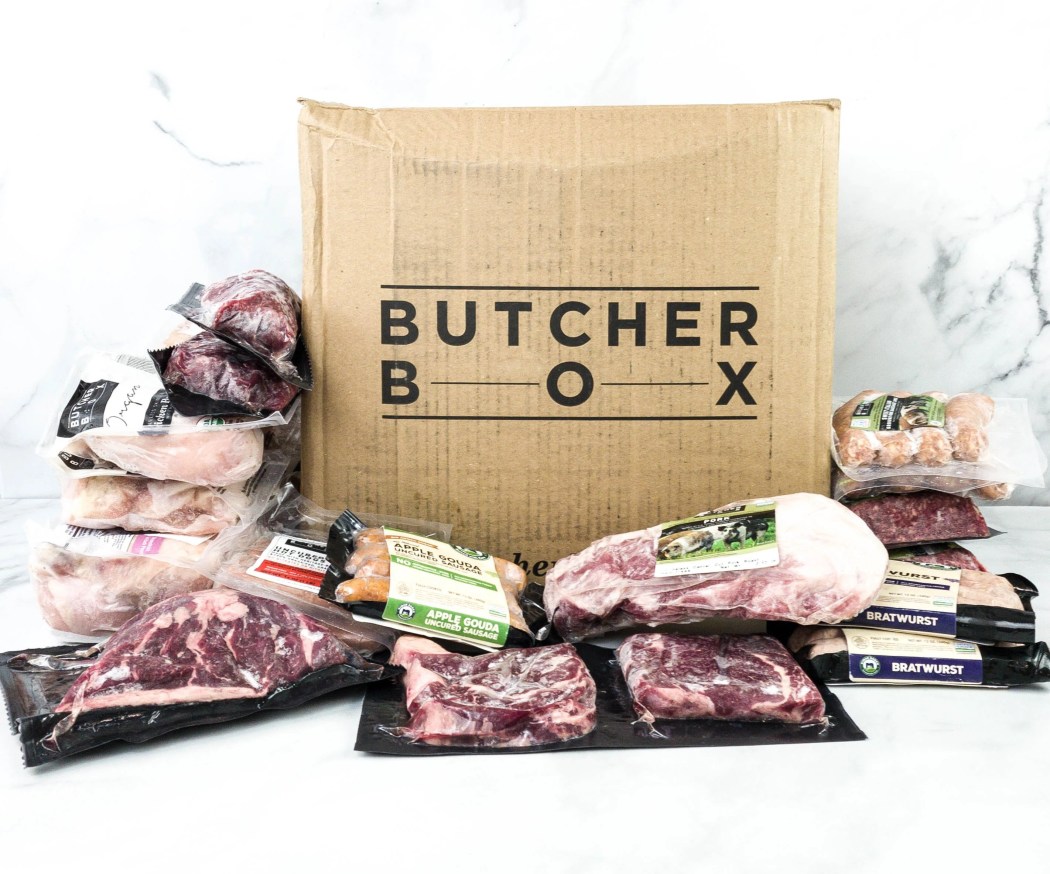 Butcher Box takes away the stress of worrying about where the meat you consume comes from by sending only premium, 100% grass-fed beef. Their goal is to deliver high-quality meat accessible to all, which is why everything has been carefully portioned and packed, saving you time compared to buying from butcher shops! There are two box options available to choose from, both available in Classic box size and Big box size. The Curated Box allows you to try something new while still enjoying tried and true favorites, whereas the Custom Box allows you to pick and choose which cuts you want in your box. They even provide tailored recipes to help home cooks discover and explore new cooking ideas.
Deal: Check for the latest special offer for Butcher Box! Use this link to get the deal.
---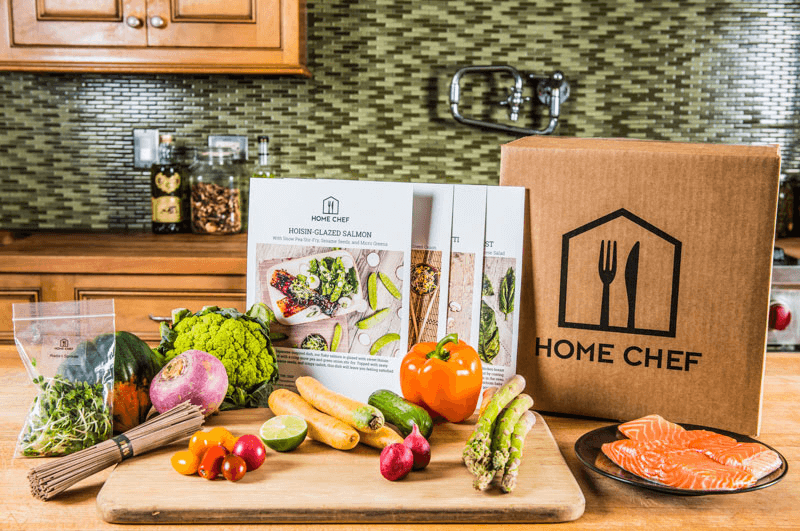 Home Chef lets you take a break from grocery shopping by supplying fresh and easy recipes with pre-portioned and ready-to-cook ingredients. Everything they send requires little to no prep – all designed for convenience, which means less effort and less mess, and clean-up is a breeze too! Every week, you can choose from a variety of recipes and have all the ingredients and preparation instructions delivered to your door. You can customize your box to fit your needs, including the number of servings per meal and the number of meals per week. Skip a week or choose as many meals as you want! It is that flexible!
Deal: Get $90 off your first THREE boxes! Deal applies automatically, just visit and subscribe.
---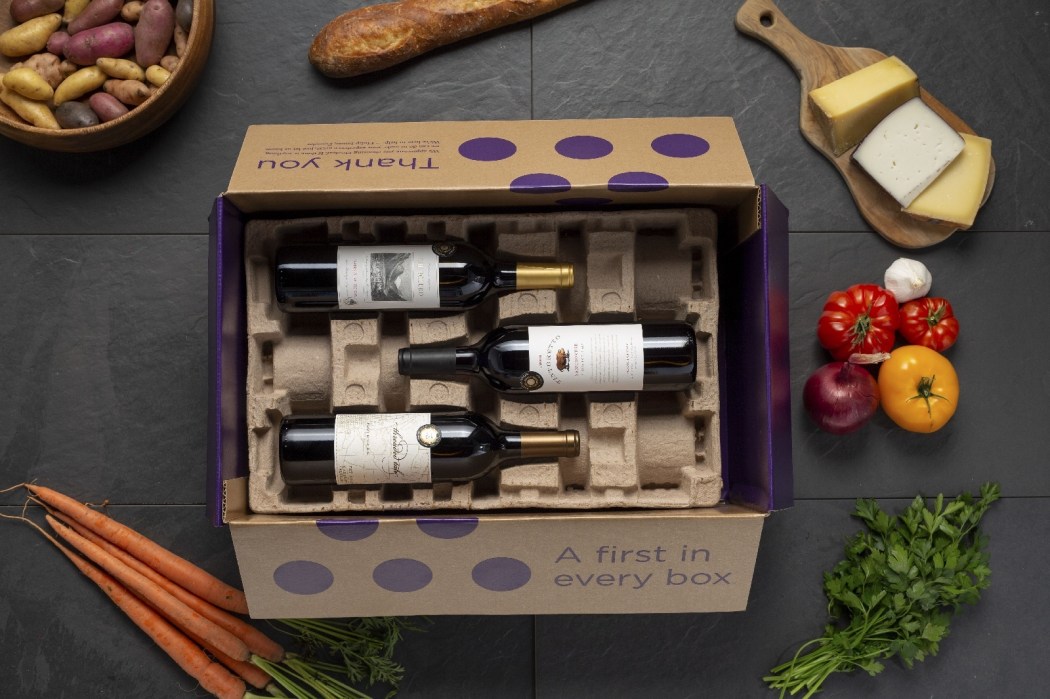 Firstleaf offers a convenient way of introducing award-winning wines by delivering them straight to your door! Connect yourself or a loved one to great-tasting wines tailored to one's specific palate. What's even better is they work closely with winemakers to develop wines with feedbacks provided by members, making sure selections are improving and evolving. Take the quiz and be matched with wines that cater to your unique tastes. Whether it's reds, whites, or a mix of both, the choice is yours! Get the wines you want when you want them. It gets better and better with every box!
Deal: Get your first 6 wines for only $39.95, plus FREE shipping! Deal applies automatically, just visit and subscribe.
---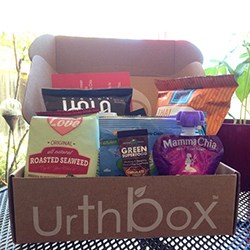 UrthBox is a monthly subscription box delivering healthy snacks and beverages. Every package includes handpicked, full-sized snacks made with organic, non-GMO, and all-natural ingredients. All you need to do is pick a box size with options for Classic, Vegan, Gluten-Free, and Diet Boxes. The Mini Box has 7+ snacks, the Small Box has 14+ snacks, the Medium Box has 20+ snacks, and the Large Box has 27+ snacks. Box contents vary and may include snack bars, granola, cookies, crisps, and trail mixes. Sometimes, they add a few extras like beverages and personal care products to fully satisfy your lifestyle without the guilty feeling!
Deals:
---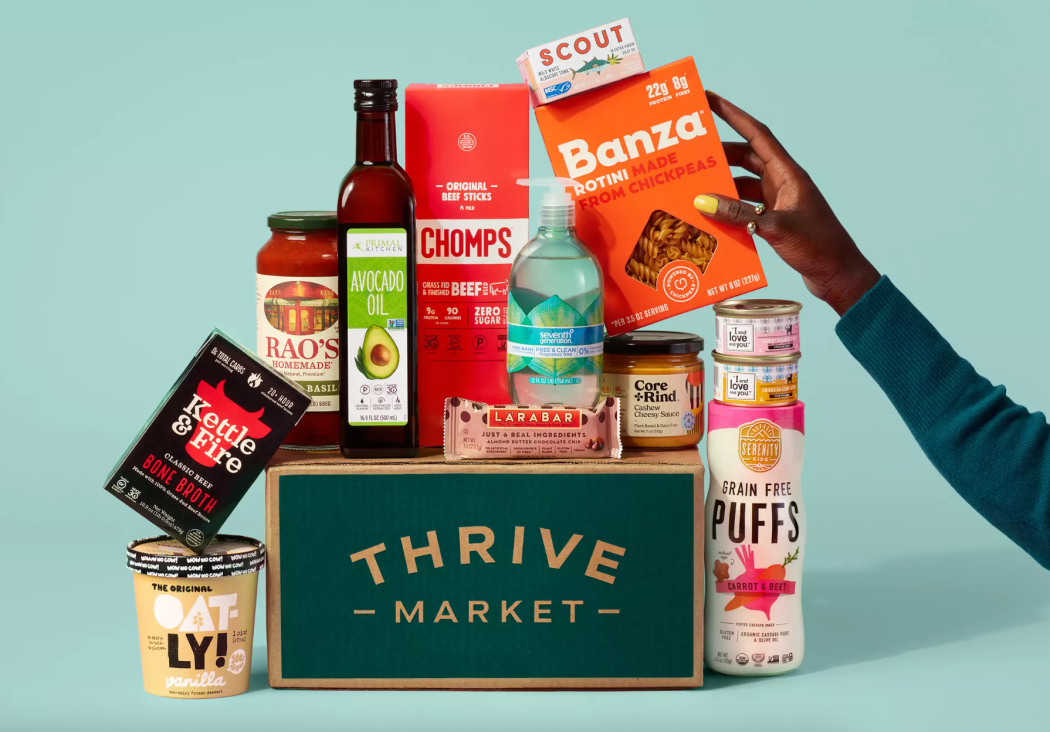 Thrive Market provides a convenient way to fill up your home with healthy essentials. Shop with over 6,000 healthy, organic, and natural products, from gluten-free foods to clean beauty to nontoxic home needs. You can also customize the market and check products per category, so you can easily find and purchase the items you love without breaking the bank! All products they offer are ethically and sustainably sourced, and they even pack everything in recyclable packaging. Also, for every paid membership, they provide a free one to someone in need. You'll never run out of healthy options for you, your family, or your entire home with this subscription.
Deal: Get 40% off your first order, plus, get a FREE gift when you sign up for an annual Thrive Market membership! Deal applies automatically, just visit and subscribe.
---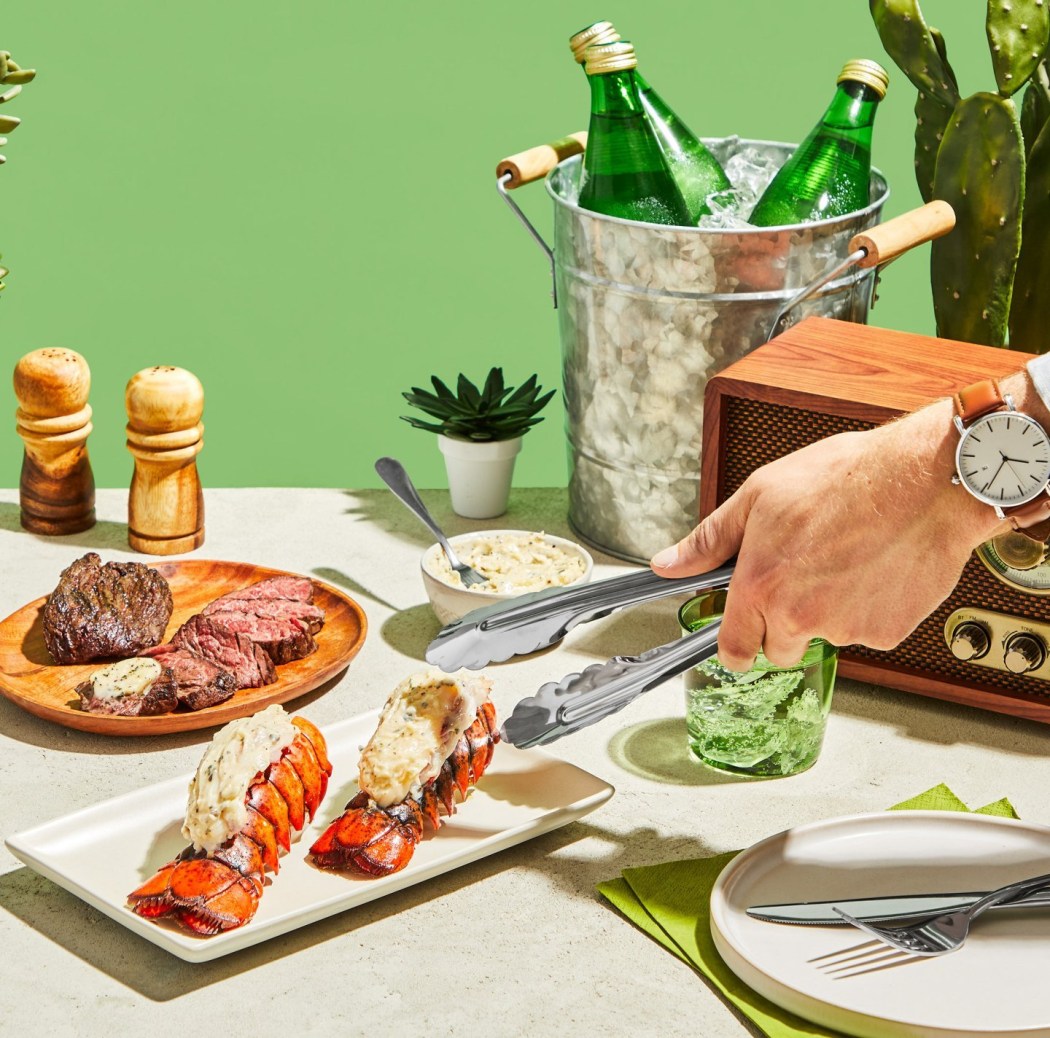 Hello Fresh is a flexible meal kit subscription that sends complete recipes with high-quality pre-portioned ingredients, allowing you to make your own fresh, healthy, gourmet meals at home. Subscribers can customize the box depending on dietary preferences – Meat & Veggies, Family-Friendly, Calorie-Smart, Quick and Easy, and Pescatarian, how many people they need to cook for, and how many recipes per week they would like to include in their kit. The best thing about this subscription is that you can pause your deliveries, especially when you have other plans, like a dinner date or an out-of-town trip. It's that convenient!
Deal: Get $80 off on your first FIVE boxes + FREE Shipping on your first box! Deal applies automatically, just visit and subscribe.
---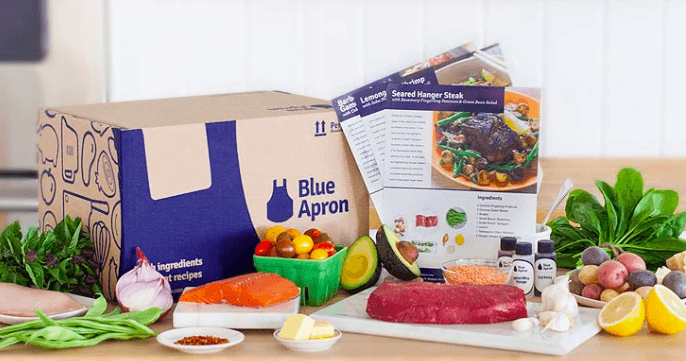 Blue Apron is a meal kit subscription that delivers healthy recipes straight to your doorstep weekly. Subscribers can get chef-designed recipes that may include meals inspired by international cuisine, one-pan dishes, and classics without spending big bucks! Every box comes with detailed step-by-step instructions and responsibly sourced ingredients, packed with recyclable ice packs and eco-friendly packaging that keeps your food in its best condition while in transit. 2-Person recipes and 4-Person recipes are available, as well as options for those who have dietary preferences!
Deal: Save $60 on your first THREE boxes - that's $20 off each box! Use this link to get the deal.
---
Home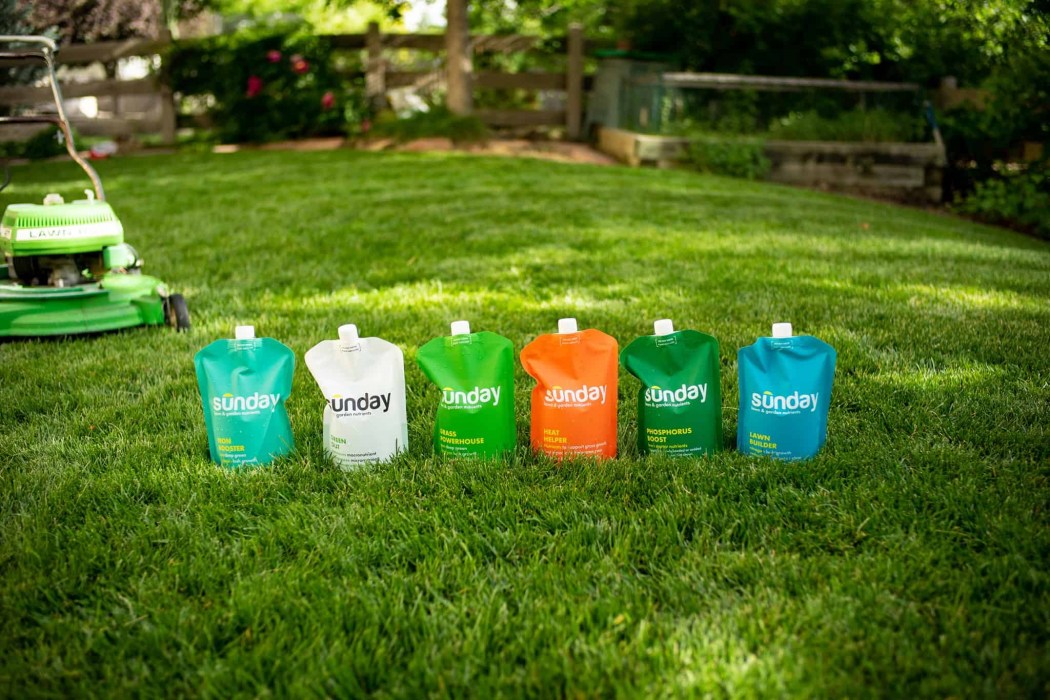 Sunday helps anyone remove unwanted grasses and bring a healthy lawn that's booming with life! This subscription offers a simpler and smarter lawn care system that's free of toxic stuff. They'll send you custom-made pouches matched to the soil and climate of your lawn every season. These nutrient pouches are made with ingredients like seaweed and molasses, making them a safe lawn product. Connect these pouches to a hose and sprinkle – it will surely give you the lush green lawn you desire! Also, a portion of every sale goes to helping people reconnect with nature and preserve habitats across the country.
Deal: Get $20 off your order + a FREE Soil Test! Use coupon code HELLOSUBSCRIPTION20.
---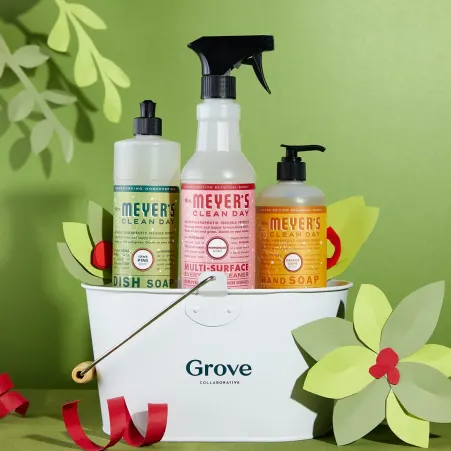 Grove Collaborative started with one simple belief – make environmentally-friendly products accessible for everyone. This online marketplace offers a variety of high-quality, eco-friendly household and cleaning products exclusive to the members. Aside from carrying brands that share the same mission, they also craft products made with plants and natural fragrances, ensuring health not just for you and your family but also for the world we live in! In addition, Grove is 100% plastic neutral, which means for every plastic you receive from them, they collect and recycle the same amount of plastic pollution. The company is also a certified B Corp, which means they meet certified standards for prioritizing social, environmental, and community well-being! Help build a better tomorrow as every shipment will support them plant trees across the United States.
Deal: Get FREE Bundle when you subscribe! Use this link to get the deal. Valid to new subscribers only.
---
Kids
KiwiCo has an amazing deal for first-time subscribers on their fun STEAM-inspired projects for every age! It is important for kids to develop self-confidence and have initiative as early as possible. With KiwiCo's crates, kids can learn while having fun with high-quality materials and the activities designed appropriately for them. Innovate your kids' usual playtime with a KiwiCo subscription.
Save 30% off your first box on KiwiCo Crate subscriptions - Kiwi Crate, Koala Crate, Doodle Crate, Tinker Crate, Panda Crate, Atlas Crate, Yummy Crate, Eureka Crate, or Maker Crate! Deal applies automatically, just click here!
Your first box will be $16.76 - there's an additional cost for Eureka Crate and Maker Crate.
With this deal, you can enjoy as MANY lines as you want! There is something for your cute little infants with Panda Crate and for your toddlers with Koala Crate. While Doodle Crate and Maker Crate is a perfect combination for young artistic minds. Tinker & Doodle also make a GREAT pair! Indeed, there is something for every age with KiwiCo's crates whether your kids love science, technology, mathematics, arts, or engineering.  Learning happens when kids feel empowered that is why every crate is carefully curated by child development experts and is always tested by kids.
---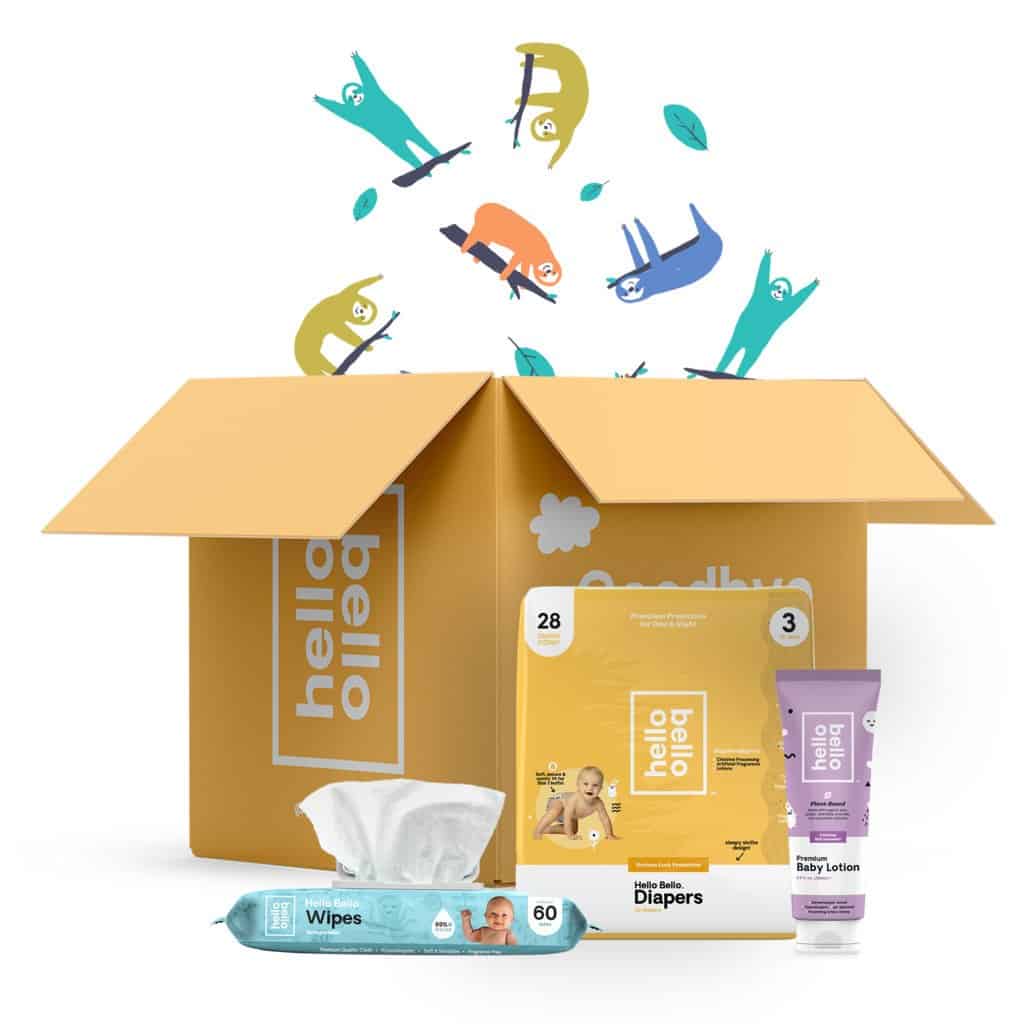 Hello Bello is one of the best subscriptions around for the best baby products. You won't have to run to the store anymore to get all of your baby's essentials because they'll be delivered right to your door. All products are cruelty-free and are made from plant-based ingredients and organic botanicals, making them a safe choice for your baby's needs. From hypo-allergenic diapers to organic vitamins, everything fits right into your budget! Create your bundle of diapers, training pants, vitamins, or fundamentals. You can also add extras in your bundle for 15% off, plus freebies included!
Deal: Get 30% off your first Diapers and Wipes Bundle + FREE Shipping + FREE Bonus Item! Use coupon code DIAPERS.
---
Men
Bespoke Post contains luxury items revolving around a central theme. This subscription is all about elevating small parts of every day with high-quality crafted gear, accessories, and goods. It has a unique model that allows subscribers to select what kind of boxes they're most interested in to make sure they'll only get what's right up their alley. And for those who like surprises, they can choose to receive an automatic monthly selection consisting of a personalized mix of unique items. Members can preview boxes, swap them out, or skip the month entirely.
Deals:
---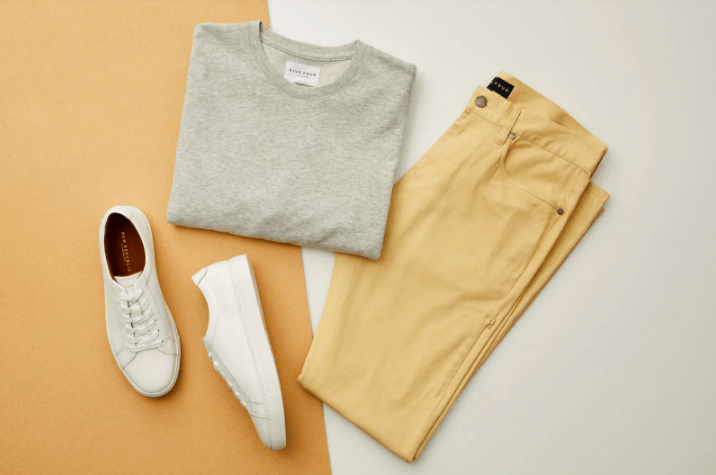 Menlo Club makes it easy for men to fill their wardrobes with fresh clothing pieces. All you have to do is sign up, pick a style profile, enter your sizes, then get the best and trendiest men's clothing pieces monthly! Expect 2-3 pieces of curated apparel from Five Four, Grand AC, Melrose Place, Grand AC, and New Republic, ranging from tops to bottoms to footwear. Along with monthly packages, members also receive up to 25% off items in the Menlo House E-Commerce store, as well as free shipping on all orders and access to exclusive member-only items.
Deals:
---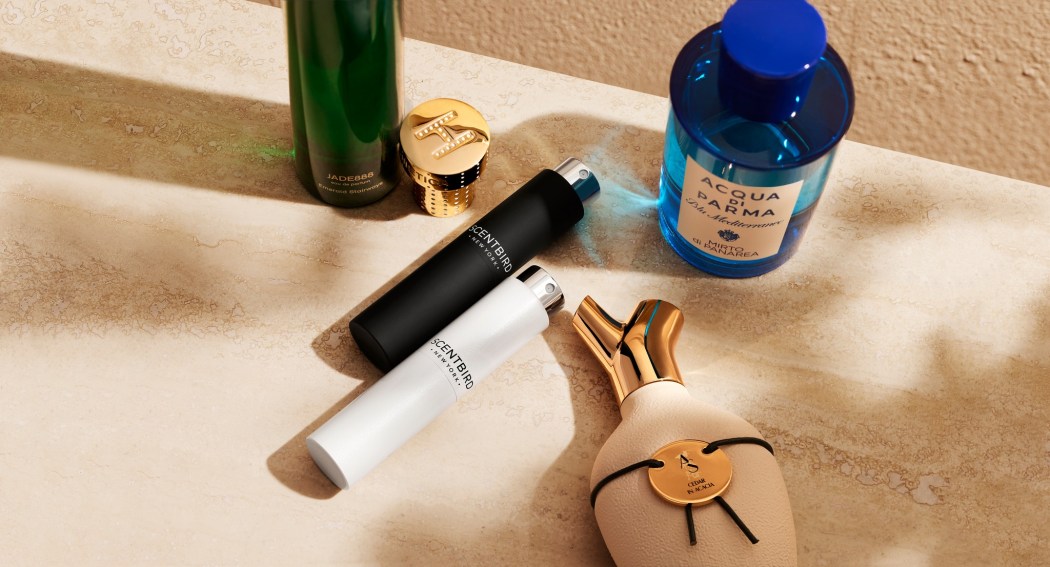 ScentBird makes sure anyone can smell good and feel good by sending a fragrance of their choice monthly. They offer a wide variety of scents for both men and women, including both designer and niche fragrances, as they are all about the fun and magic of fragrances! The scents are authentic, and subscribers will receive a 30-day supply of fresh fragrance decanted into a handy glass vial. The first month also arrives with a nifty twist-up case! Subscribers also have the option to change the frequency or number of scents they want to receive.
Deal: Get 50% off your first month! Deal applies automatically, just visit and subscribe.
---
Say it with a Sock provides comfy socks made from the highest quality combed cotton every month that anyone can pair with their fave footwear! You just have to answer a few questions to help them personalize the subscription. Receive graphic socks or patterned ones with reinforced heels and toes in each box. You can also get an extra pair or get both sock styles for an additional $5 a month that fits great and looks great! No socks suck with every unique design they offer. And there's no holding you back! You can upgrade, change, pause or cancel your subscription anytime.
Deals:
---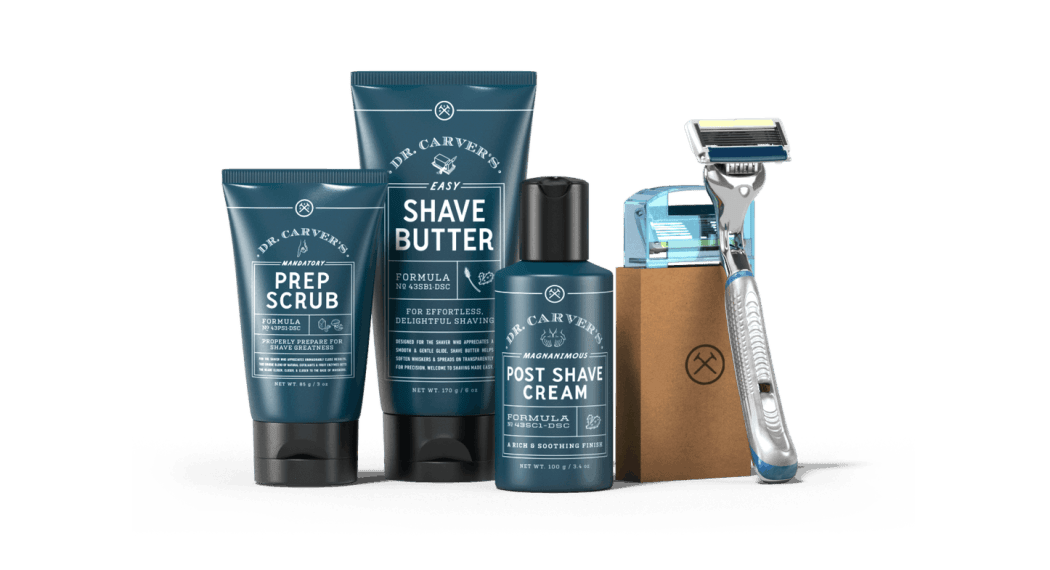 Dollar Shave Club offers the best shaving essentials, so you can say goodbye to all the hassle of shaving! Just tell them how you groom, and they'll recommend the best products to use. You can also get their efficient starter set for a low price, and it includes trial-sized versions of shaving products, the handle of your chosen blade format, and of course, razor blades. Afterward, you will receive a package of replacement blades so you'll never have to deal with dull ones. What's even better is that all of their razor options are always less than $10 per month. With this subscription, you can get that clean and refreshing look with every shave!
Deal: Get your first Starter Set for FREE! Deal applies automatically, just visit and subscribe. Just pay the shipping of $5.
---
Pets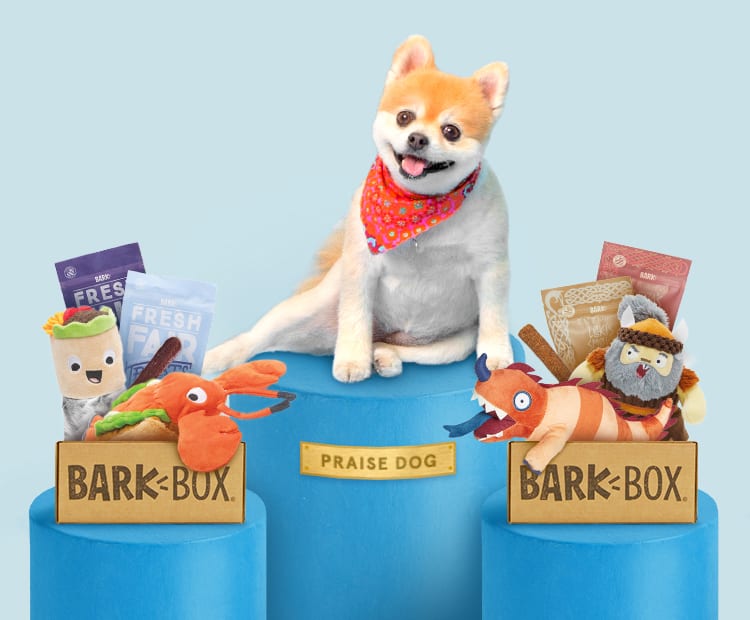 Barkbox makes taking care of your dog even more pleasurable and exciting than it already is! Boxes are customized to the size and personality of each dog, so recipients don't get bones bigger than their pooch or toys that their Irish wolfhound will swallow whole! Plus, it has the best branding in the biz, with themed packing paper, inserts, and even toys geared to the monthly theme. Past fun themes include Lick or Treat, Podium Pups, Dogsgiving, Dinner Dates, and more.
Deals:
---
Kitty Poo Club has a great deal for new subscribers to their unique litter-in-a-box club for cats! Get a brand new recyclable litter box & bag of litter delivered to you every month, with free shipping.
Get 25% off your first Kitty Poo Club litter box order! Just use this link and use the coupon code CAT25 at checkout!
Get 25% off at Kitty Poo Club!
Kitty Poo Club is a monthly subscription that sends a no-leak cardboard cat litter box plus the litter of your choice for your furry feline. They also offer extras such as accessories and even cat food so you can get what you need and be set for the month. Just assemble, fill with litter, and then scoop out the solid waste daily and dispose of the box at the end of the month. Price starts at $23.99 per month and their quiz will help you select how many you need! Kitty Poo Club also offers other products like treats, food, toys, and muc more. Read our Kitty Poo Club review to see why we recommend this subscription for cats!
---
The Farmer's Dog made nutritious food choices for dogs more accessible! They offer freshly made human-quality meal plans tailored to your dog's specific needs. Plans are guided by science and vet-developed with your dog's well-being in mind, delivered perfectly in time, so you'll never run out of fresh food to serve your pet. Meals are pre-made and pre-portioned to their calorie needs and contain just the right balance of vitamins and nutrients. No middlemen or retail markups – they'll deliver the healthiest, balanced, and freshest pet food, all at a reasonable price!
Deal: Get 50% off your first purchase! Deal applies automatically, just visit and subscribe.
---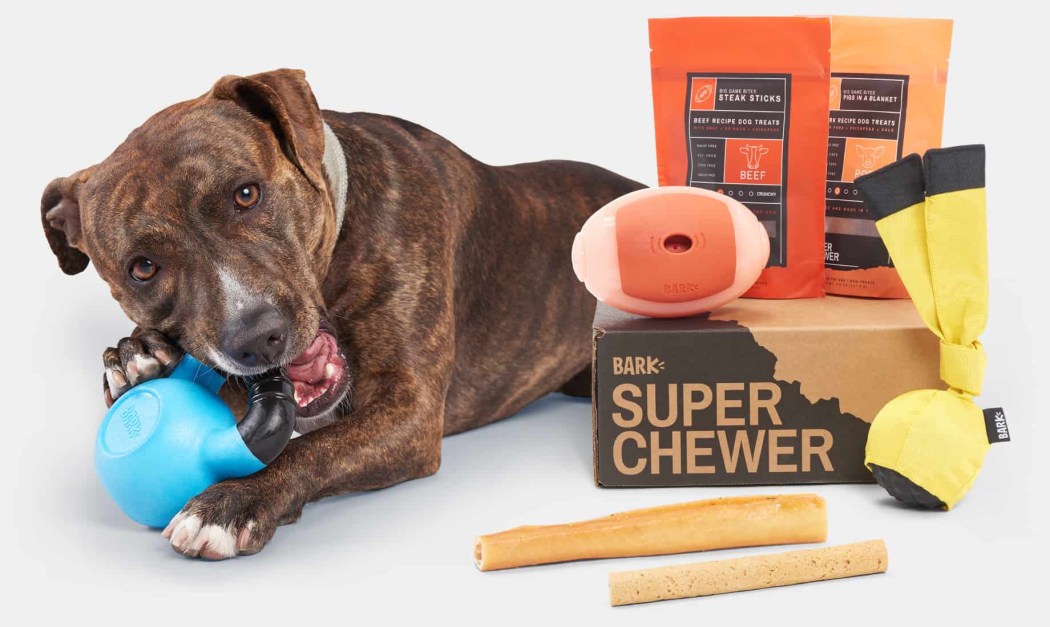 Super Chewer is the perfect subscription choice if your pet is a heavy chewer. Every month, they'll send tough toys, full-size bags of treats, and meaty chews, all customized to satisfy the needs of tough-chewing dogs. They even come up with the cutest themes like Fall Hike, Ski Lodge, Deep Space, and more! The treats are all-natural, and they make sure toys are made with durable material to make sure they'll last. They even promise to replace a toy for free if your dog defeats it!
Deal: Check for the latest special offer for Super Chewer Box! Use this link to get the deal.
---
Everything Else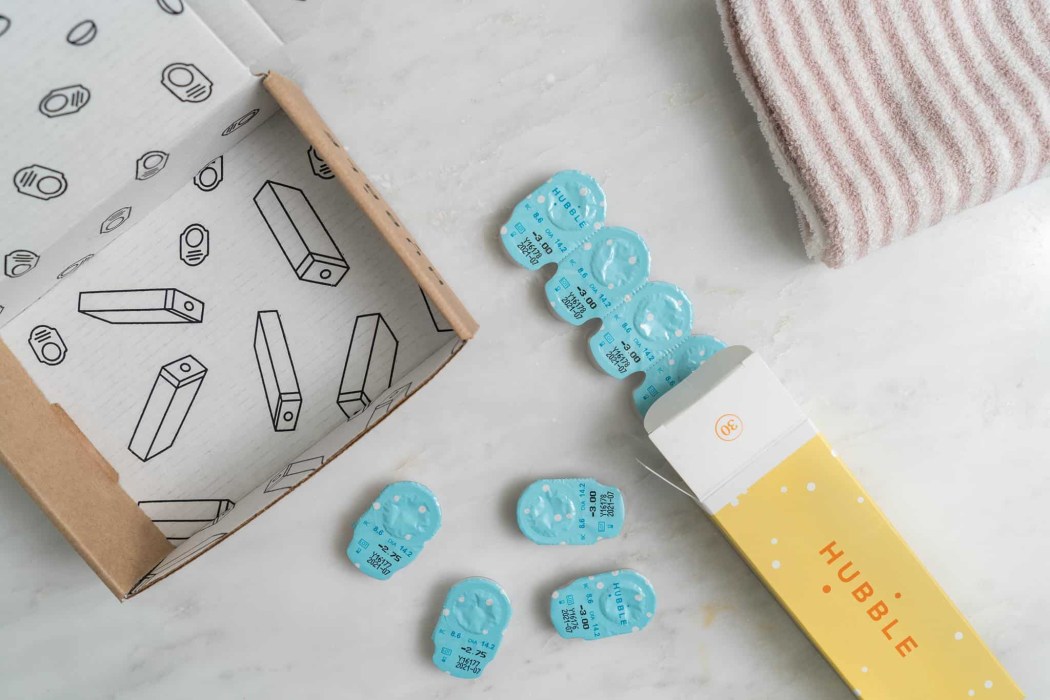 Hubble lets you lose the eyeglasses, so you can do whatever you have to without worrying about falling glasses! It is a monthly subscription that delivers high-quality and affordable lenses made by the FDA-approved manufacturer, St. Shine. Their lenses are made from high-grade hydrogel material and offer UV protection. They also have a thin edge for easy and comfortable wear all day long! After verifying your contact lens prescription, new subscribers' first shipment will include 30 Hubble lenses (15 pairs). For the next deliveries, you'll receive 60 lenses every 28 days.
Deal: Get your first box (15 pairs) FREE! Just pay $1 for shipping! Deal applies automatically, just visit and subscribe.
---
And that's the list of the best subscription box coupons! Have you decided already on which subscriptions to try? Let us know in the comments!
For more subscriptions, check out our list of all the best subscription boxes in every category!