Video games are undeniably super fun and amazing! With award-winning graphics and an addictive storyline, we feel competitive and spend hours playing and finishing missions. If you're a pro-gamer who likes to keep everything extra or a new player starting to deepen your love for video games, subscription boxes are a great option! You'll receive exclusive and licensed loots regularly to go along with your passion for gaming!
Our love for gaming doesn't just end after we put down our controllers! It's basically a lifestyle, and that is why these gaming subscription boxes are a huge hit. These subscriptions bring high-quality gaming gear, figures, and souvenirs that we can collect, as well as everyday items inspired by our favorite video games!
Gamers and players alike can now gift their inner geek with goodies we know you can't take your hands off to! Not to mention, these subscriptions also make the best gifts to give a fellow gamer. On this list, we've gathered some of the best subscription boxes to satisfy your gaming pleasure — check it out and pick one that suits your style!
The Best Gaming Subscription Boxes to Get Your Head in the Game!
Image from: GameFly
Why We Love It: Looking for more gaming sessions? GameFly is a monthly rental subscription service intended for gamers and geeks alike. It will give you more reasons to keep seated and get your head in the game. They let you rent or buy video games, one or more at a time (depending on your chosen plan), so you can enjoy playing the games you love most on your favorite gaming systems! There are hundreds of games offered – classics or new releases – for PS5, PS4, Xbox One, Xbox Series X, Nintendo Switch, and more. When you beat the game, you can send it back to get another one to play endlessly!
Price: Subscribe for $15.95 a month.
Deal: Get a one month free trial! Deal applies automatically, just visit and subscribe. Offer is still active if it says free trial on the home page!
---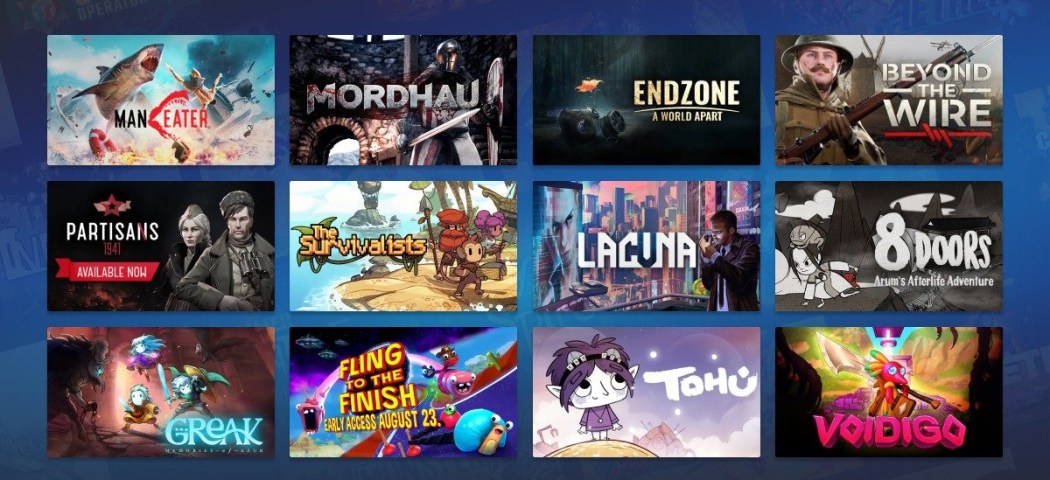 Image from: Humble Choice by Humble Bundle
Why We Love It: Playing video games is fun and is more fun when you have PC games to keep forever. Humble Choice by Humble Bundle is just that! This subscription enables you to find your next favorite game to spend your time with. Every month, you'll get up to 12 games to own for life, handpicked just for your enjoyment. Plus, you get to support charities while you're at it! They'll provide you with great content at the best prices while also making a big impact. Some of the game companies they work with include 2K, Capcom, Bandai Namco, and Sega.
Price: The monthly subscription costs $14.99
---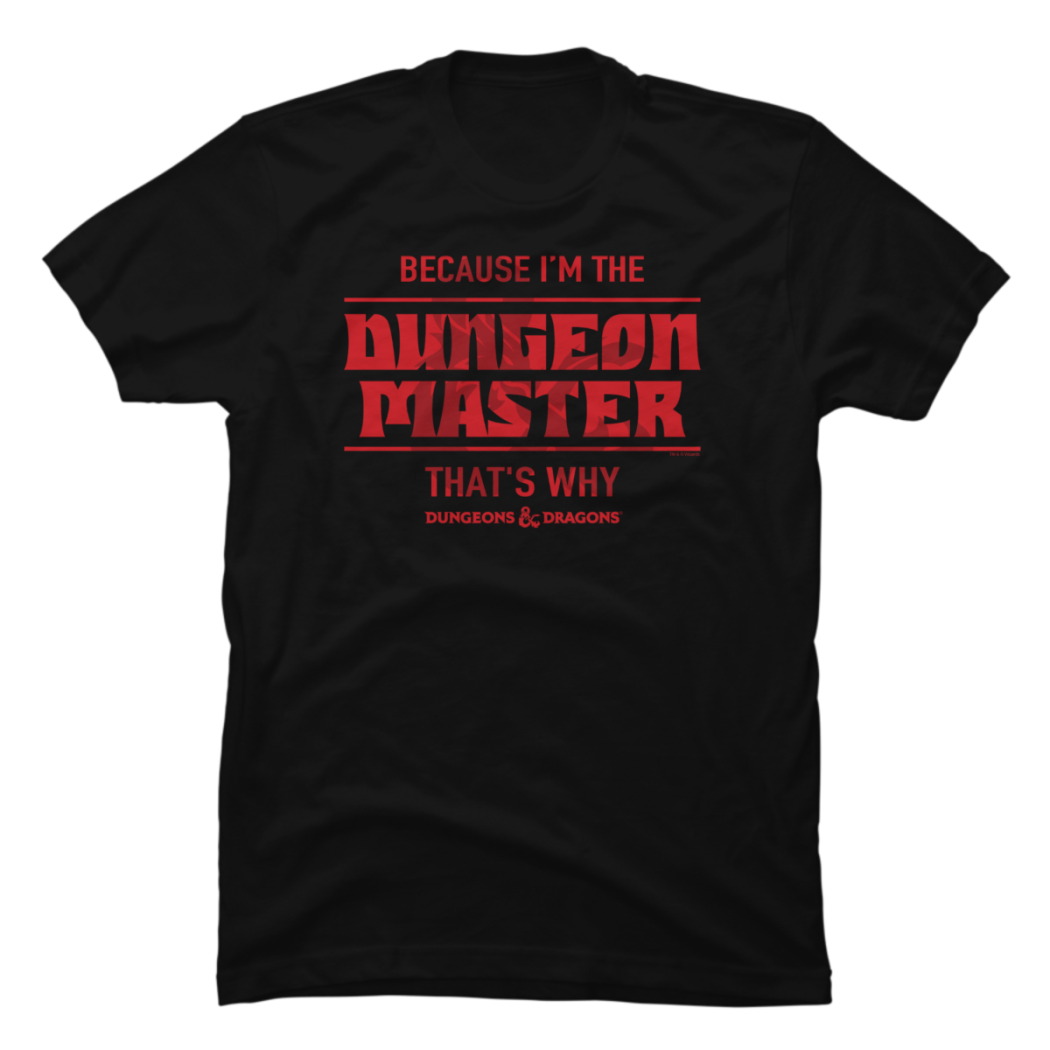 Image from: Dungeons & Dragons T-Shirt Club
Why We Love It: For those who fancy dungeons and dragons, there is the Dungeons & Dragons T-shirt Club to wear up your sleeves! Embark on an imaginary adventure with a fantasy setting any gamers will sure to take flight on. Every month, you'll receive one officially licensed tee that'll add a little magic to your wardrobe. You'll be surprised with every tee as you'll never know the color and the design incorporated in it, not unless you receive one right at your doorstep! Explore numerous castles and battle monsters with a shirt that shows your love for D&D.
Price: Delivered every month for $17.99.
---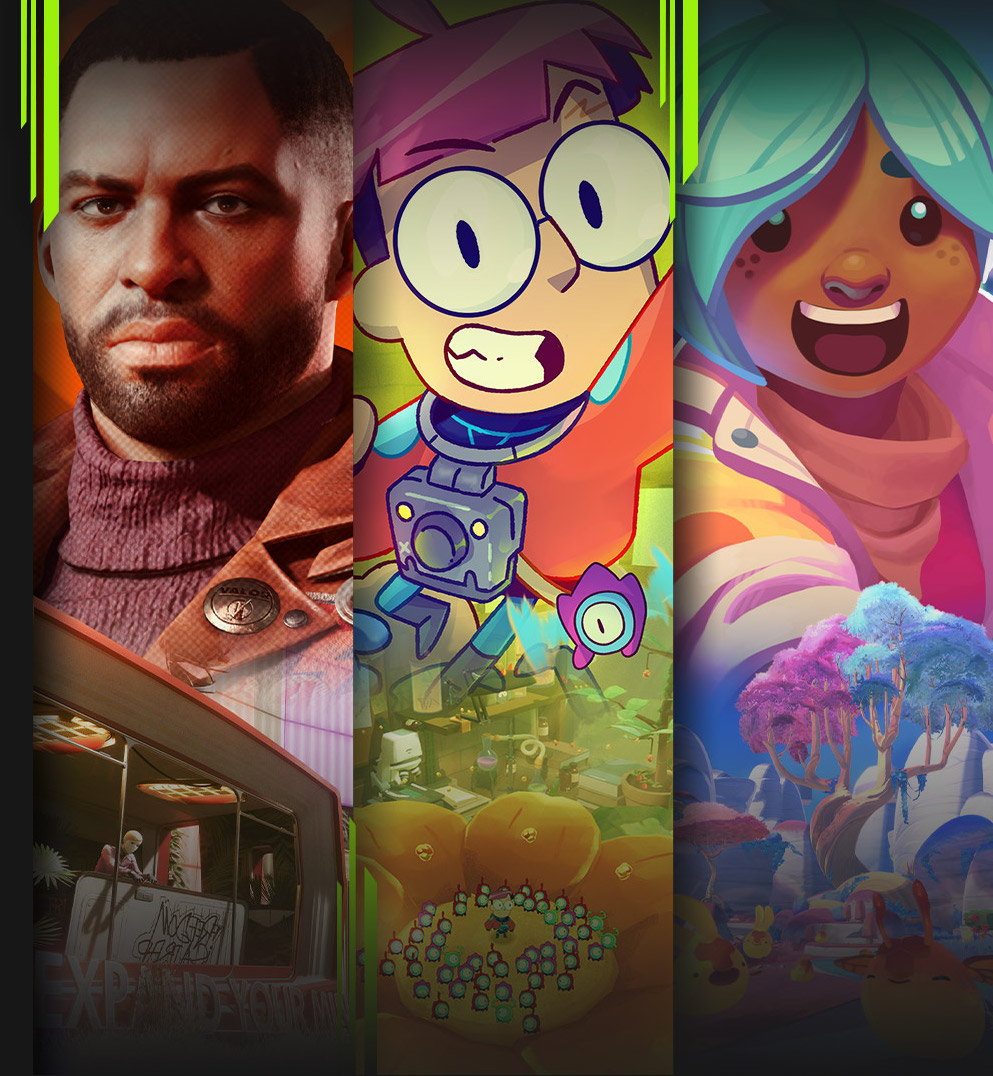 Image from: Xbox Game Pass
Why we love it: It's fun to discover new games with Xbox Game Pass! They have a library of over a hundred of high-quality games, and the best thing is that you can enjoy it whether on your console, PC, or cloud. There are fresh games added all the time, so you can always look forward to new and exciting gaming adventures!
You can also grab the Xbox Game Pass on Amazon!
Price: Xbox Game Pass offers three subscriptions: Console ($9.99 per month), PC ($9.99 per month), and Ultimate ($14.99 per month).
Deal: Get your first month PC or Ultimate Game Pass for just $1! Deal applies automatically, just visit and subscribe.
---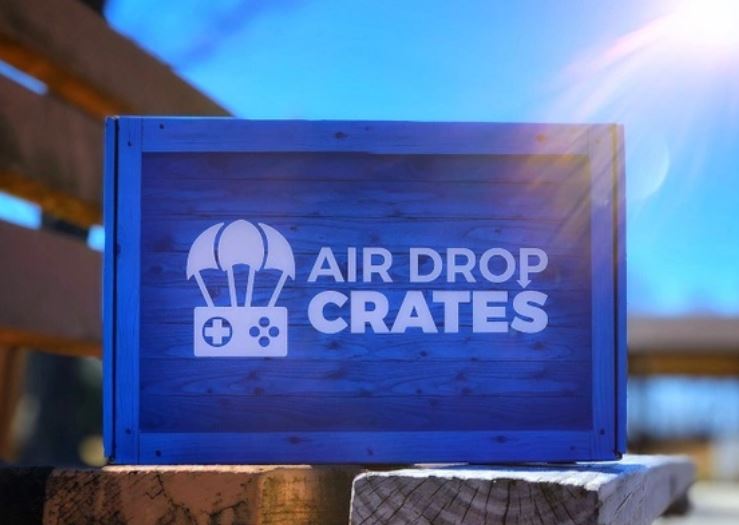 Image from: Air Drop Crates
Why We Love It: Feel like you're in the game yourself with top-of-the-line, exclusive gaming gear from Air Drop Crates. This monthly gaming subscription delivers a new experience for gamers of all ages by dropping a crate to their doorstep brimming with insane value. Boxes are themed and contain 4-6 items with at least $50 minimum in retail value! Such products may include officially licensed items, apparel, accessories, and more, all worth adding to your game lair! Past themes include Tactical Crate, Metropolis Crate, Summoners Crate, and Guardian's Crate.
Price: Month to month plan costs $36.50 per box. Save more when you opt for longer subscription plans!
Deal: Save $5 on your first order. Use coupon code AFP.
---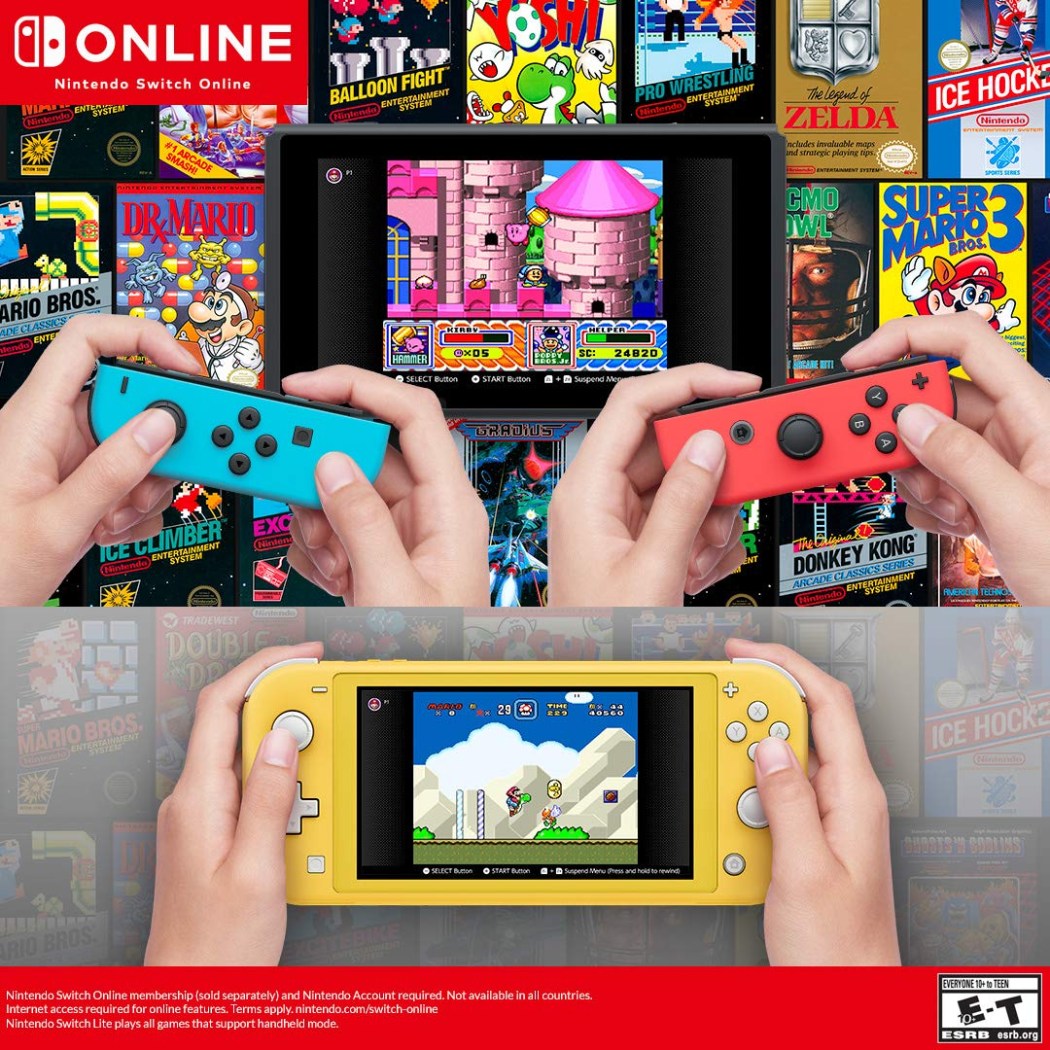 Image from: Nintendo Switch Online
Why we love it: Nintendo Switch Online lets you enjoy a library of classic NES™ and Super NES™ games for lots of gaming fun! With your subscription, you will be able to compete or cooperate with friends on these online games, as well as share your screen or even virtually pass the controller. No worries about losing your progress because you will also have an online backup. You can even access the Nintendo Switch smartphone app to enhance your online gaming experience!
You can also purchase the Nintendo Switch Online membership (digital code) on Amazon!
Price: Nintendo Switch Online individual membership starts at $7.50 for 3 months!
---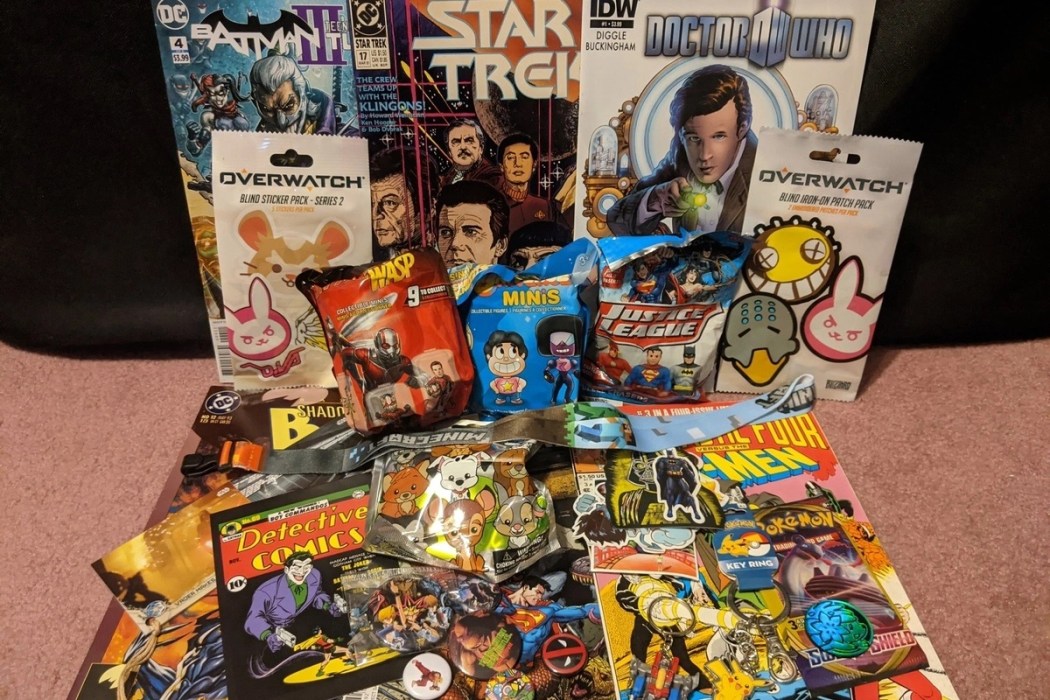 Image from: The Heroes Tower
Why We Love It: Ever want to build a collection shelf of the greatest heroes you admire from Marvel, DC, anime, and video games? With The Heroes Tower, you can do so! Delivered monthly directly to your door, each mystery box comes with pure geeky goodness you'll sure to love. It contains 5-9 different gamer stuff, depending on the box size you've chosen. The Mini Geeky Mystery Box has 4-6 items, Geeky Mystery Box has 5-8 items, and the Premium Mystery Box has 7-9 items. Each box has at least 1-3 handcrafted items, all revolving around your chosen theme of the month! Such items may include keychains, magnets, postcards, mini-figures, and more!
Price: Subscription starts at $17 each month.
Deal: Get 8% off your first box! Use coupon code DISPLAYYOURGEEK.
---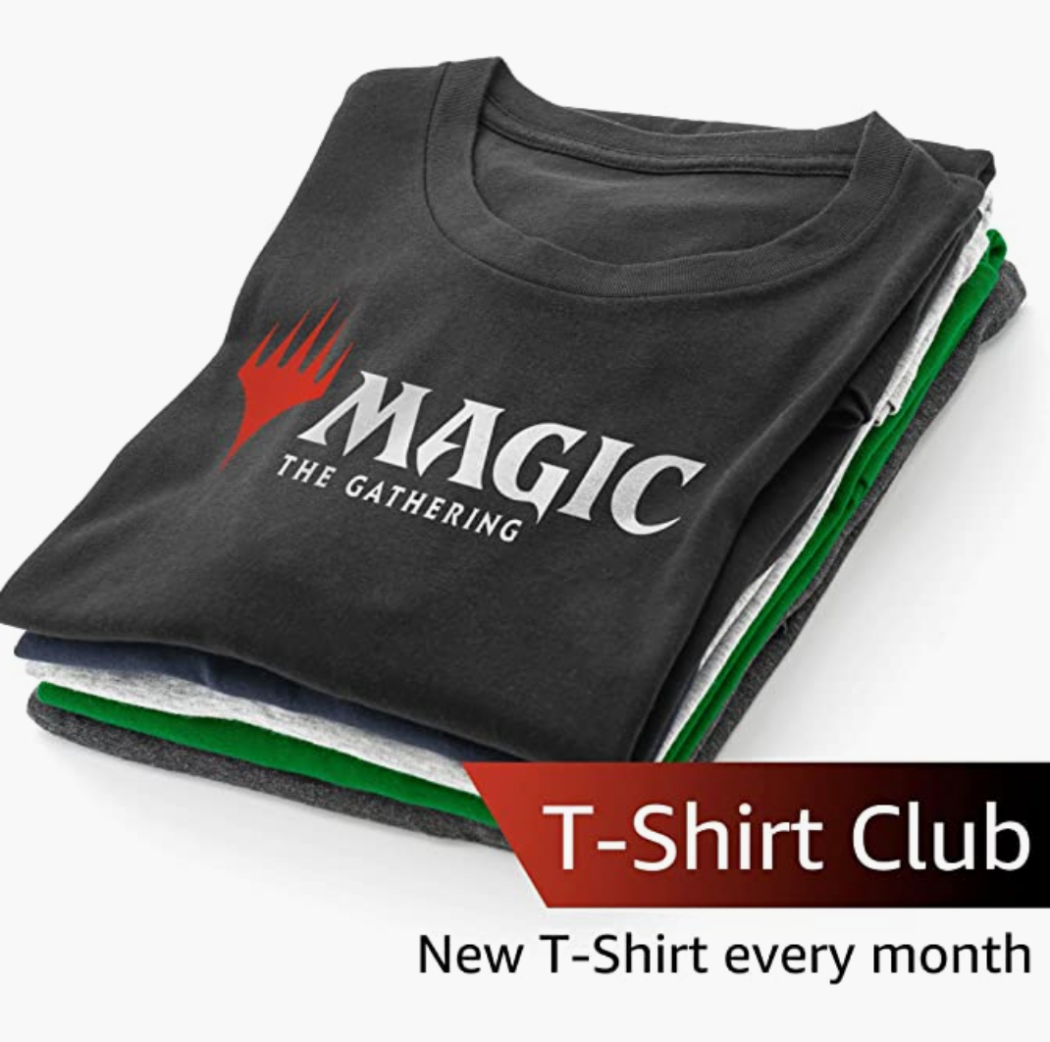 Image from: Magic the Gathering T-Shirt Club
Why We Love It: Discover a new realm each month with Magic the Gathering T-Shirt Club. They make it easy for gamers to bring the magic home by sending one exclusive apparel monthly. Team up with planeswalkers and be one of the most powerful beings in the multiverse with style. Show off and explore new planes through unique tees with exclusive designs you can't find elsewhere. This tee club captures the spirit of Magic: The Gathering by incorporating your favorite planeswalkers like Jace Beleren, Chandra Nalaar, Garruk Wildspeaker, and more! Available sizes are youth, men, and women 2T-3XL.
Price: The subscription renews monthly for $17.99.
---
Image from: My Geek Box
Why We Love It: My Geek Box caters to all kinds of geeks and gamers out there. It is a monthly subscription that delivers the best of geeky goodness from the UK to your front door. Each shipment will give you 4-7 items from your favorite fandoms like cool figures, collectibles, quirky gifts and so much more! From your fave video games and films to zombies and superheroes, the themes vary every month so you can enjoy unique items and a fresh batch of awesomeness! You'll see someone's eyes sparkle when you gift a box to them!
Price: The box price starts at $24.99 per month.
---
Image from: JerkyXP
Why We Love It: If you're on binge-gaming mode and no time to prep yourself something that you can munch on, JerkyXP will take care of your tummy! They send out pouches of premium 100% beef that is slow-cooked and smoked to satisfy your taste buds and hunger during a never-ending game! Aside from regularly getting a pack of easy to chew and bold in flavor jerkies every 7 days, every 14 days, every month, or every two months (it all depends on you), you can also try their bundles and taste different flavors in one shipment. With just a click away, you can save bucks and clocks, and you can pour all your time into your gaming pleasure!
Price: The jerky costs $9.99 per pack, with free shipping for orders over $50.
---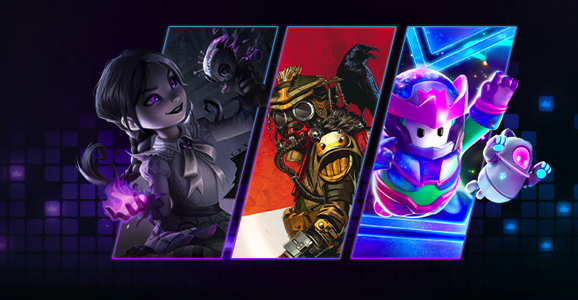 Image from: Twitch Prime
Why we love it: Twitch Prime offers a premium experience on Twitch through bonus games and exclusive in-game content. Other perks include a channel subscription every 30 days at no additional cost to be used on any Partnered channel, ad-free viewing on Twitch, exclusive emotes, and a chat badge. Members will also get exclusive pricing on new-release box games on Amazon.
Price: Twitch Prime is FREE when you sign up for Amazon Prime membership!
---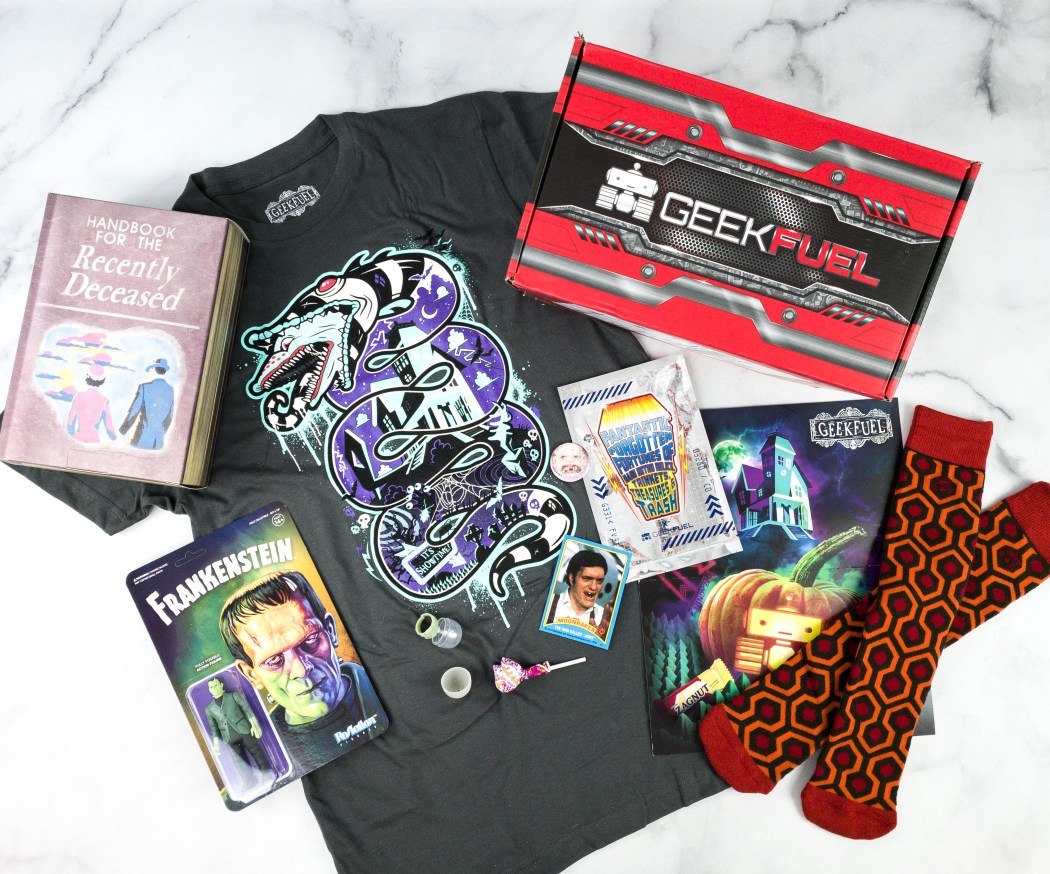 Image from: our review
Why We Love It: All things epic for gamers and players alike are awaiting when you unbox Geek Fuel. This monthly mystery package contains incredible stuff that will amp up the fun you have while playing games. You'll get exclusive t-shirts, collectibles, prop replicas, household essentials, licensed goods, and power up's from your favorite fandoms that are impossible to find anywhere else! Monthly boxes are curated with exclusive essentials you can add to your secret gaming lair, valued at over $50.
Price: Get the box for $19.99 per month or less when you opt for longer subscription plans.
---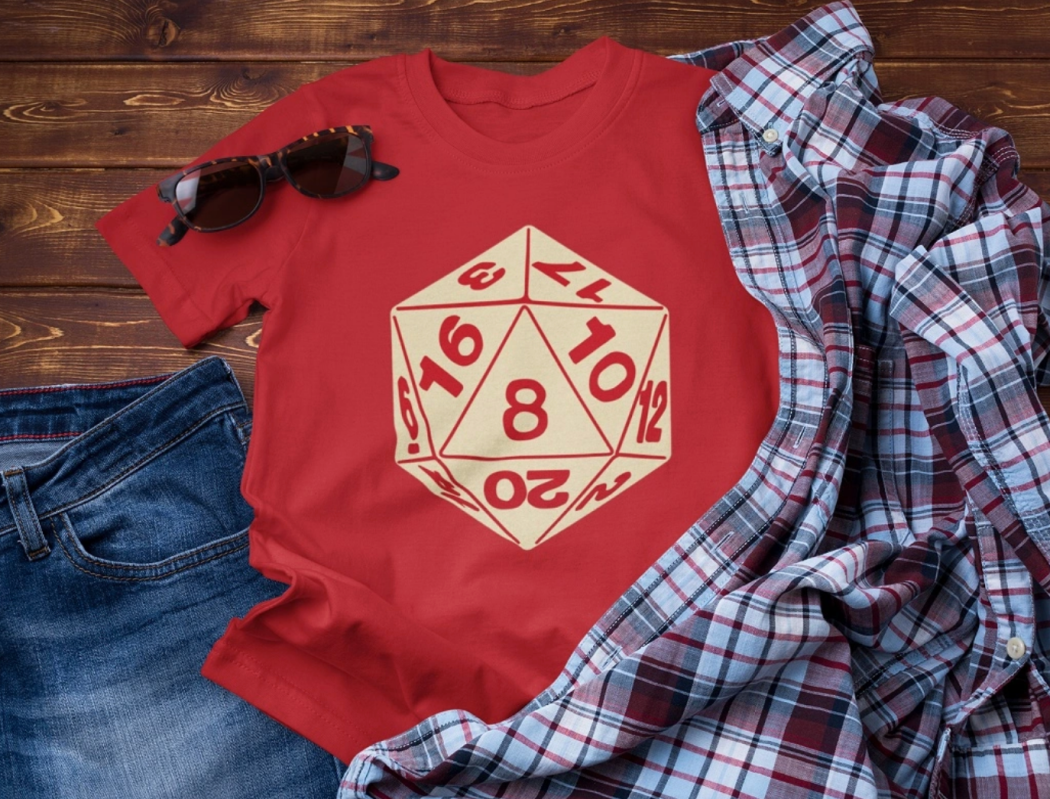 Image from: Geeks, Goblins, & Galaxies Dungeons and Dragons Box
Why We Love It: Ready to experience some galactic goodness mixed with geeky D&D? Fret no more as Geeks, Goblins, & Galaxies Dungeons & Dragons Box will make you feel like a DM! Throw some dice and get your game on with a themed box surprise. You can even choose to receive just the T-Shirt or T-Shirt with DnD goodies, such as home décor, bags, mugs, puzzles, and other fun merchandise! It's more exciting to game, explore dungeons, beat dragons, complete epic quests, and become a Dungeon Master with style.
Price: Get the T-Shirt Only box for $24.99 a month or the T-Shirt and Goodies box for $49.99 a month.
---
Image from: The Curiosity Box
Why We Love It: The Curiosity Box is for the geek in everyone! This subscription box brings the joy and excitement of putting together, trying, and playing extremely cool science stuff straight to your door. It does not only feed curious minds with boundless science lessons but hours of fun play too! Each quarterly box comes with 6-9 items that are all entertaining and knowledgeable, like amazing science toys, mind-boggling puzzles, read-worthy books, exclusive shirts, and more, hand-selected by Vsauce's creators. There's even a downloadable STEAM game, which is absolutely perfect for someone who likes to game! It surely is a unique geeky box for thinkers and naturally curious kids.
Price: Subscribe and receive a box every three months for $60.
Deal: Get a FREE Gift when you sign up for an annual subscription! Deal applies automatically, just visit and subscribe.
---
And that's our list of the best subscription boxes for your gaming amusement! Did you find the perfect gaming companion? Share it with us in the comments!
If you want more subscription recommendations, check out the list of all the best subscription boxes in various categories! 
Say Hello To More Subscription for Pop Culture Junkies!