Fashion, in all sense, has the ability to improve and increase one's self-confidence as well as transform everyone to embrace their uniqueness. Well, the most common problem of curvy shoppers is the comfort and fit each fashion item brings. In the real world, there's no such thing as one-size-fits-all, and we all know that. Every person deserves to get comfy and feel extra confident about themselves with anything they wear. From dresses to workwear, casual to activewear, and even lingerie, there's a subscription that offers stylish plus-size clothing.
Look no further, as we bring you the best plus-size subscription boxes that you can try at the comfort of your home. Yes! No more trips to every store, everything can be delivered to your door. Save time and effort trying different outfits, all you need is a plus-size subscription box.
The Best Plus Size Subscription Boxes!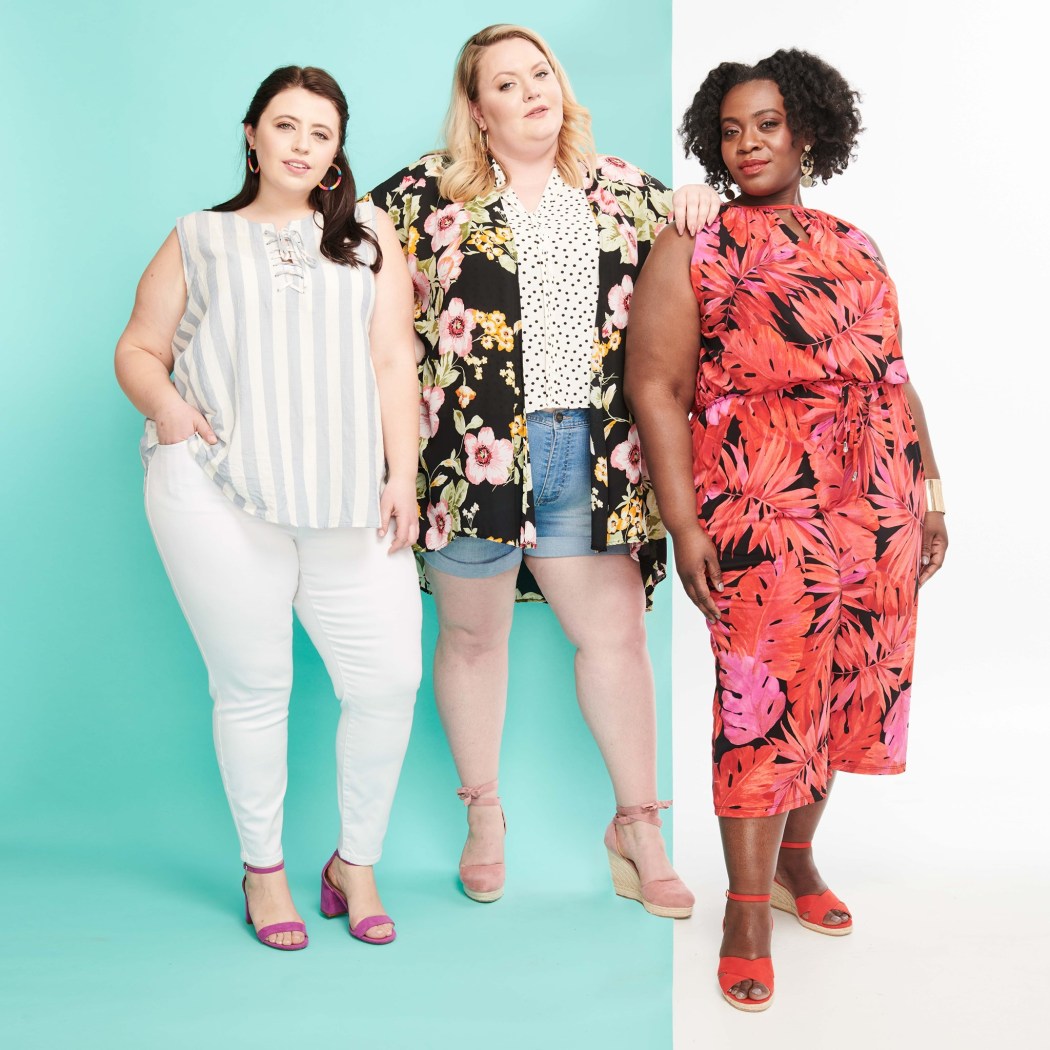 Image from: Dia & Co
Why We Love It: Dia & Co is a clothing subscription that's made exclusively for sizes 14-32. They offer pieces that are well-designed and can fit comfortably in your body. Find your perfect fit when you get their style boxes. You'll be asked to answer a few questions about your styling preferences and body measurements, then a stylist will handpick pieces based on the results! You'll receive 5 pieces in each box. Pay for what you love and return what you don't. You'll save 25% when you keep them all!
Visit our Dia & Co Reviews to know more details.
---
Image from: Gwynnie Bee
Why We Love It: Discover and enjoy great clothing options without limitations with Gwynnie Bee. You can rent outfits from hundreds of selections available in sizes 0-32. There's no limit to how many items you can add to your virtual closet, so add all the styles that you can't take your eyes off. Subscribe, browse, wear, return, and repeat for one monthly fee! Or you can buy the piece that you love! You can also enjoy 50% off your first month and surely there's no holding you back, you can cancel anytime.
Make sure to visit Gwynnie Bee reviews to learn more about this subscription.
Deals:
---
Image from: Savage & Fenty Xtra VIP Box
Why We Love It: Coming from a brand owned by Rihanna – music and fashion icon, the Savage & Fenty Xtra VIP Box offers premium quality lingerie that fits women of all sizes. This subscription aims to make every woman feel sexy and confident about themselves. Shop from a wide selection of bras, undies, and lingerie. Take the style quiz and just wait for the box to arrive at your door. Be an Xtra VIP Member and you can save up to 25% on every full-priced item!
Deal: Sign up for an Xtra VIP Membership and grab the new member deal by taking the style quiz! Deal applies automatically, just visit and subscribe.
---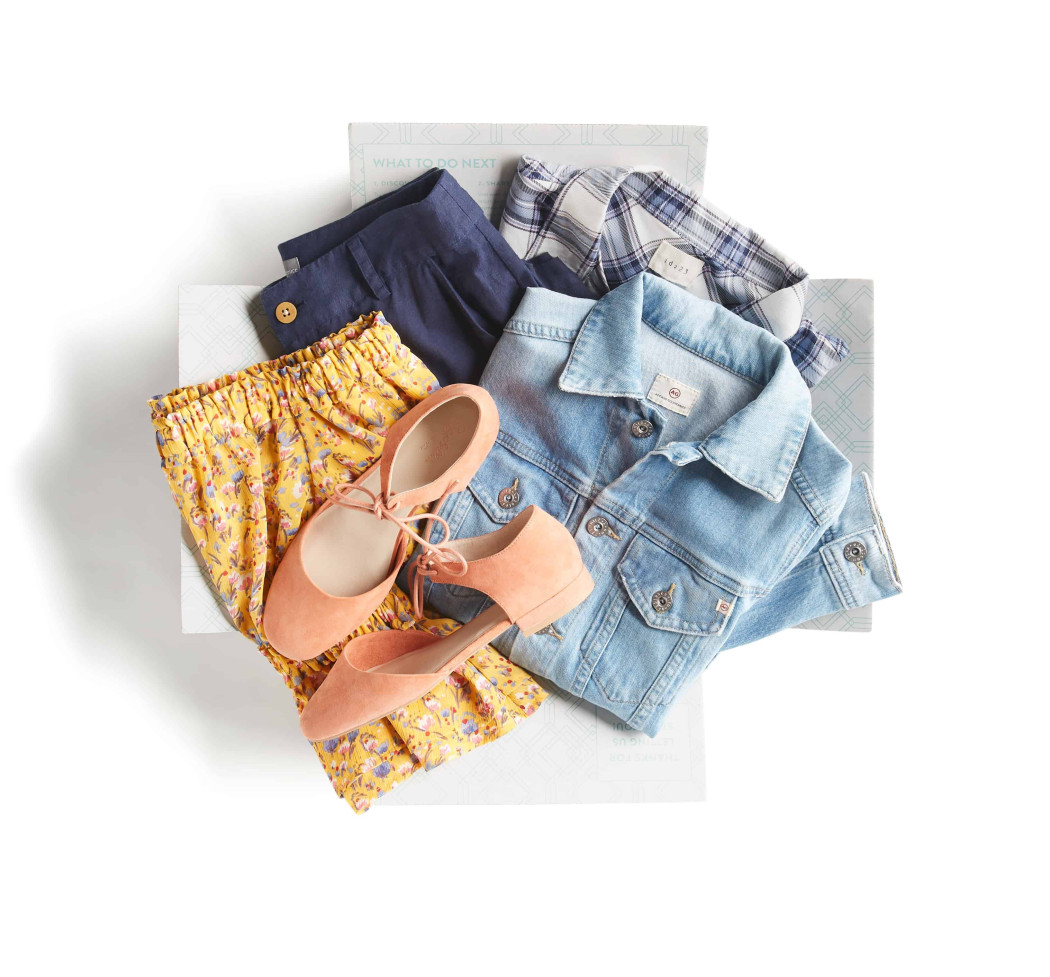 Image from: Stitch Fix
Why We Love It: Stitch Fix is a monthly clothing subscription that caters to all. Whether you're petite, pregnant, slim, or plus-size, they have a great variety of fashionable finds. Take a style quiz and they'll send a box personalized for you. Your stylist will send you 5 pieces that you can try at home. A styling fee of $20 will be credited toward the pieces you keep.
Don't forget to check out Stitch Fix Reviews so you can take a better look at what's inside every box.
---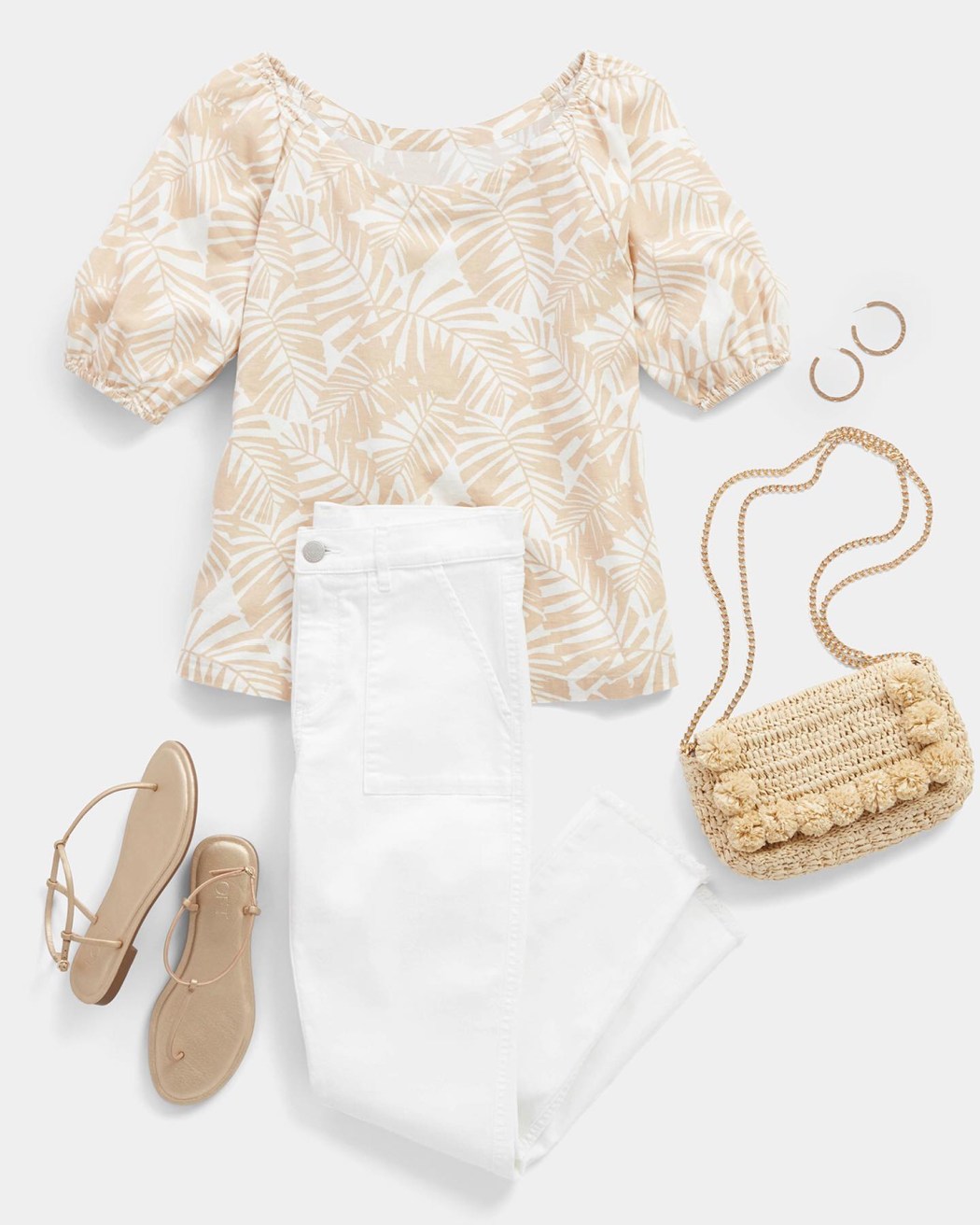 Image from: Infinitely Loft
Why We Love It: For one flat monthly fee, you can enjoy different pieces to wear whatever day it is. Infinitely Loft lets you rent clothing from their large assortment of stylish clothes making sure you never have to repeat the same outfit twice! And yes – they serve to all women of sizes. You need at least 8 items in your virtual closet to get started. Every shipment is a set-of-three concept. They also have the option where you can buy the item that you don't want to send back.
---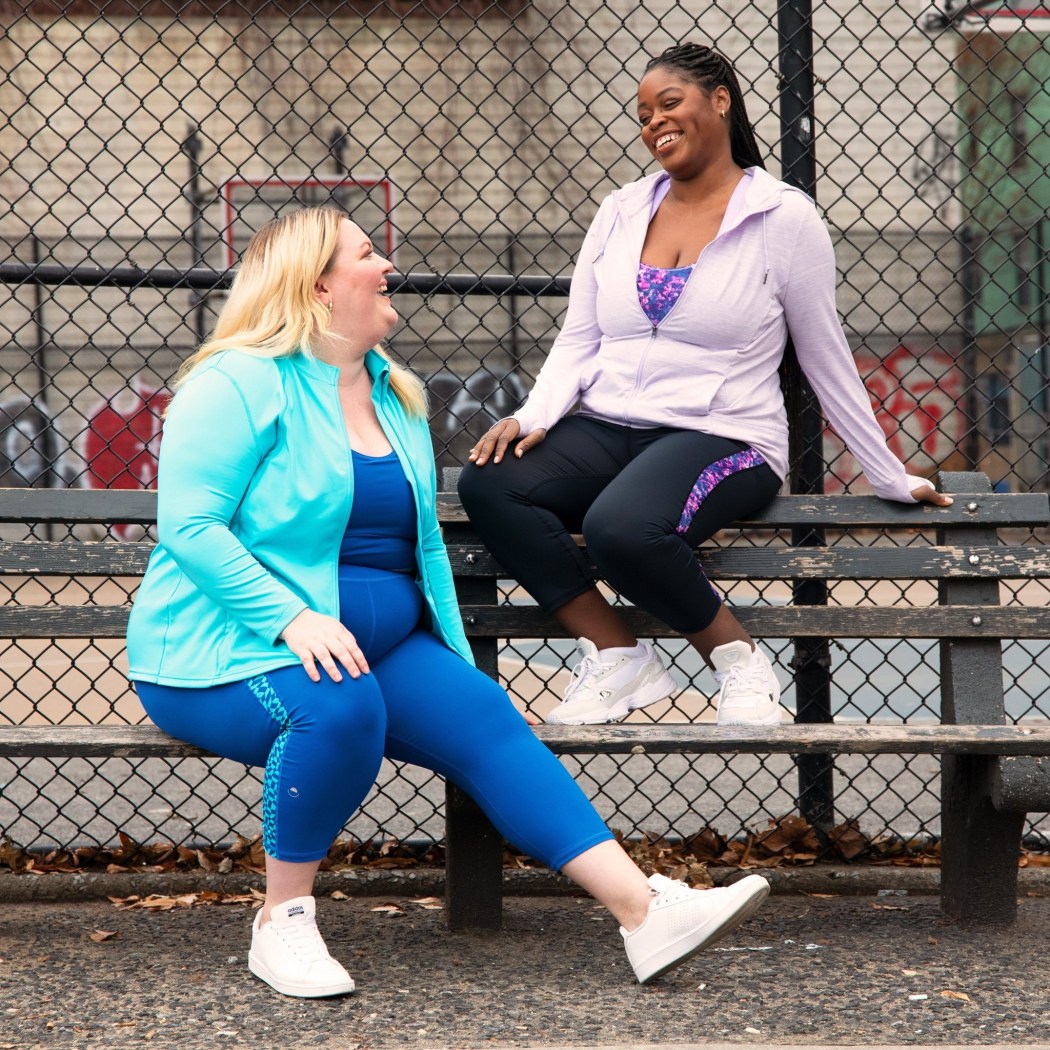 Image from: Dia Active
Why We Love It: Dia & Co offers activewear that perfectly fits any size with Dia Active. They want every woman to feel the most comfortable in everything that they do, and that includes workouts. Tell them about your preferences, and you'll get to have 5 handpicked items in your activewear box that you can use whenever you want to be active.
---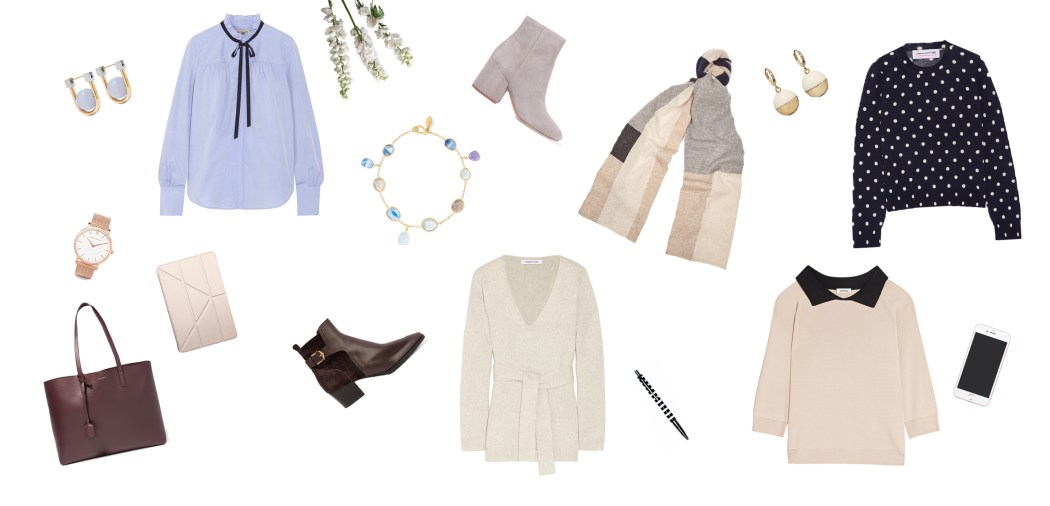 Image from: Stylogic
Why We Love It: Stylogic is a monthly subscription that offers a complete outfit set. Whether you have an interview to go to, a business meeting to attend, or even a date, you'll be served with just the right outfit you need to look fabulous. Get 5 handpicked pieces customized to your pricing preferences in sizes 12-36 at your door each month. It's also a try-and-buy subscription, which means you can keep what you want, return what you don't. You can also get a 20% discount if you love all items in your box!
Deal: Get $5 off your first styling fee! Use coupon code NEWSTYLE.
---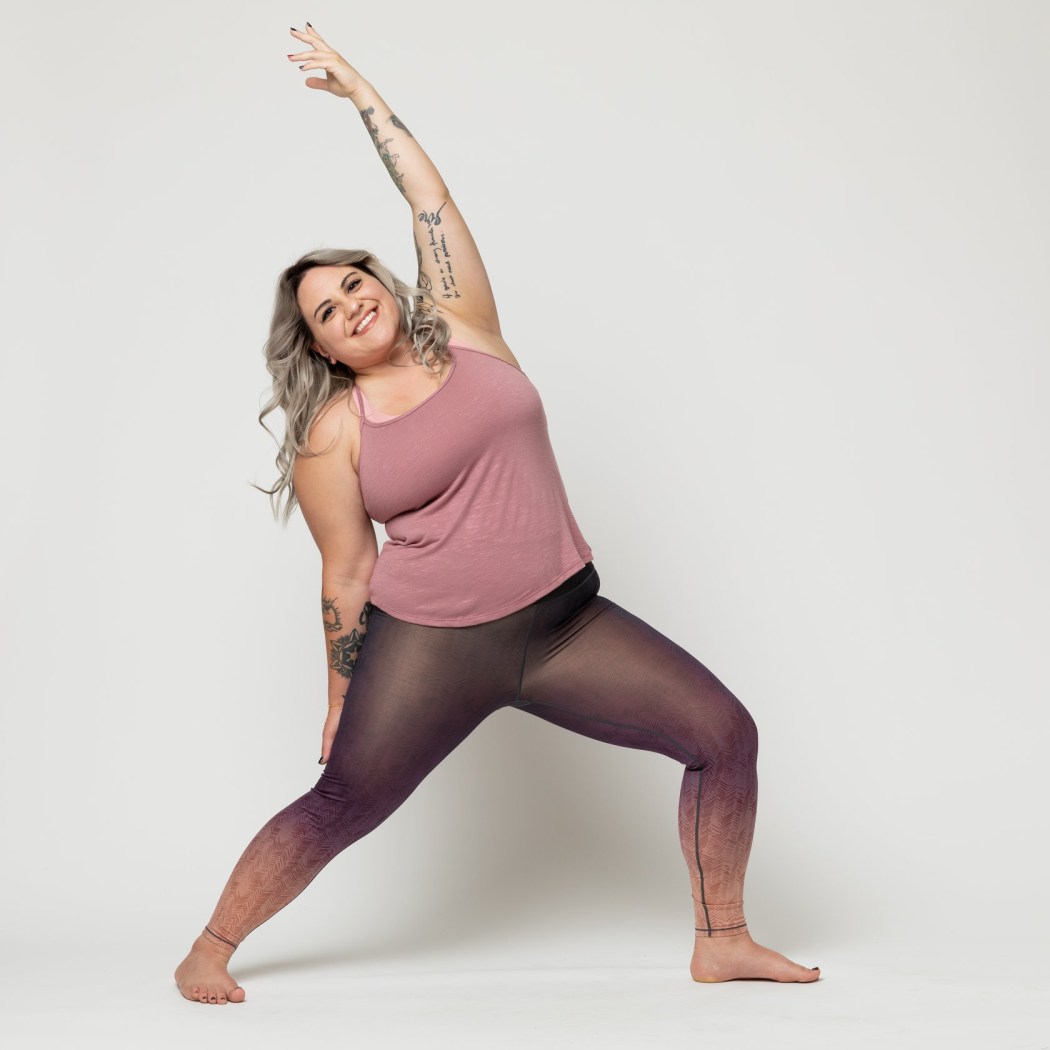 Image from: YogaClub
Why We Love It: Start a healthier lifestyle with outfits that give you lots of confidence and comfort with YogaClub. They offer matching sets for a yoga day that's uniquely for you. Each box contains a 3-piece outfit from brands that you love and trust. Some of the brands are Manduka, Glyder, Nux, and many more! You only need to take their style quiz and receive a box that's worth at least 50% off retail!
See how fabulous every activewear looks by visiting YogaClub Reviews.
Deal: Get an additional FREE Legging ($92 VALUE!) with your first Seasonal Guru Box! Use coupon code FREELEGGING.
---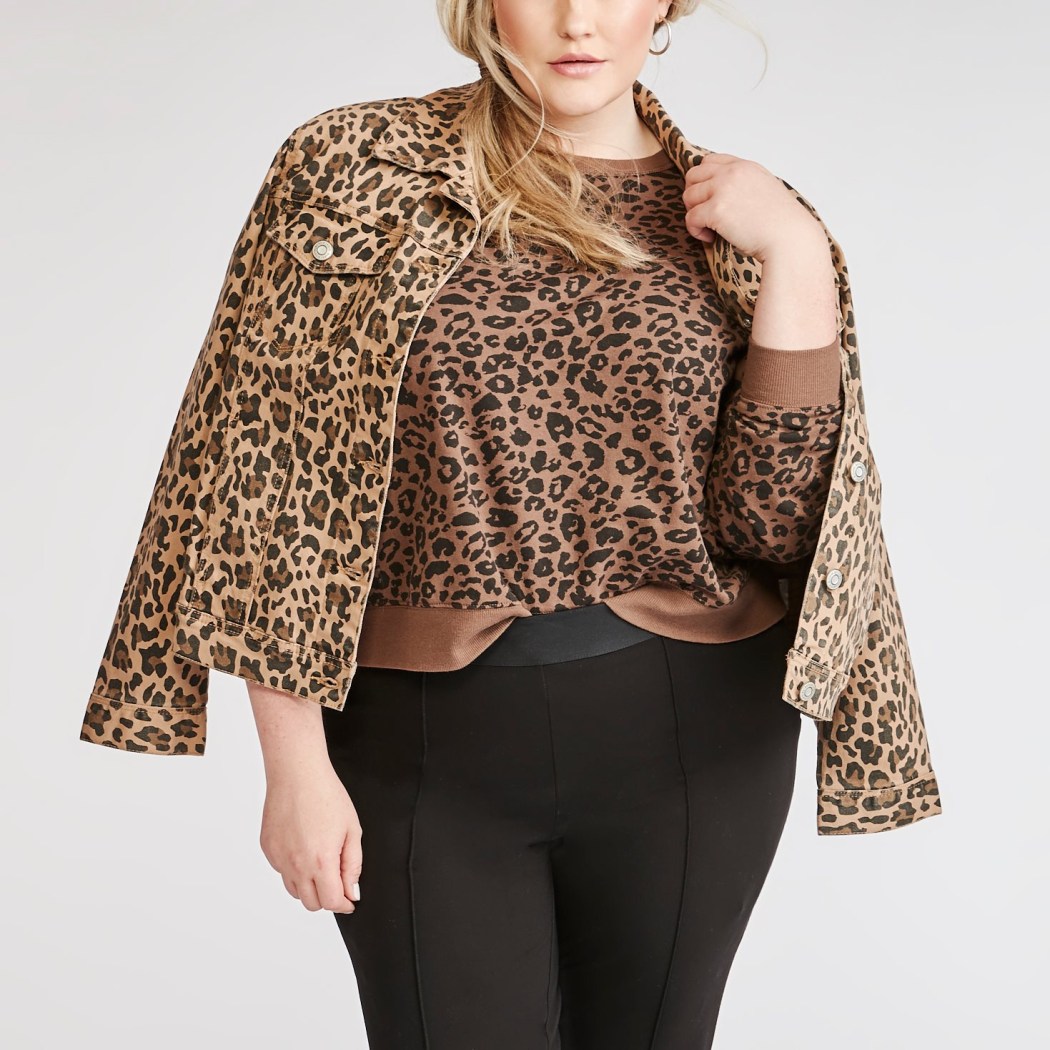 Image from: Wantable Style Edit
Why We Love It: Edit everything in your account with Wantable Style Edit. Whatever outfit you need, they've got you covered. From cute tops to comfy bottoms, name it and they have it! Style Edits are available in sizes XS-3X (0-24W). Each month, you'll receive 7 pieces based on your preferred style and price ranges. There are also tips on how to mix and match the items. A styling fee of $20 is applied towards anything you buy from that box. If you want to keep at least 5 or more pieces, then you'll receive a 20% discount on your entire purchase!
Check out all Wantable Reviews for more information.
---
Image from: Fashion to Figure
Why We Love It: Fashion to Figure believes that fashion is a state of mind and not a size range. They came up with a rental subscription service for curvy babes in sizes 12-24. Simply browse their collection and add everything that you like to your online closet. You'll receive 3 pieces every month for a flat fee. You can always return the items for another set of fresh styles that you can try. And of course, they make it easy for you. No strings attached, you can cancel anytime you want.
---
Image from: Adore Me
Why We Love It: Adore Me aims to empower women to embrace themselves and their uniqueness by bringing good quality lingerie at an affordable price! Receive sexy, sultry, alluring, and attractive lingerie at the comfort of your home. They have extended their sizes so all women, whatever size can enjoy it and feel good about themselves. You can choose from 2 membership plans they offer – VIP or Elite. Both memberships give you tons of benefits!
Make sure to check out Adore Me Reviews to know more.
Deal: Get your first set for $25! Deal applies automatically, just visit and subscribe.
---
Image from: Trunk Club for Women
Why We Love It: Wardrobe staples made accessible, thanks to Trunk Club for Women. They offer top brands with a range of styles and sizes. Take their style quiz and let them send you the best outfit they've handpicked. Not to mention – you can return the outfits that don't suit your taste and keep the ones you love. Exchanges and returns are always free. Sizes range from petite to plus size plus they carry maternity outfits too!
---
Image from: Unique Vintage Dress of the Month Club
Why We Love It: Refresh your wardrobe when you subscribe to the Unique Vintage Dress of the Month Club. Admit it or not, vintage dresses are quite expensive and hard to find. With UV, you can get the most gorgeous and chic vintage dresses for only $50 a month, which is at least 70% off the retail price! Keep your closet retro happy with every dress you receive. Sizes are available for petite ones to plus-size (XS-5X).
---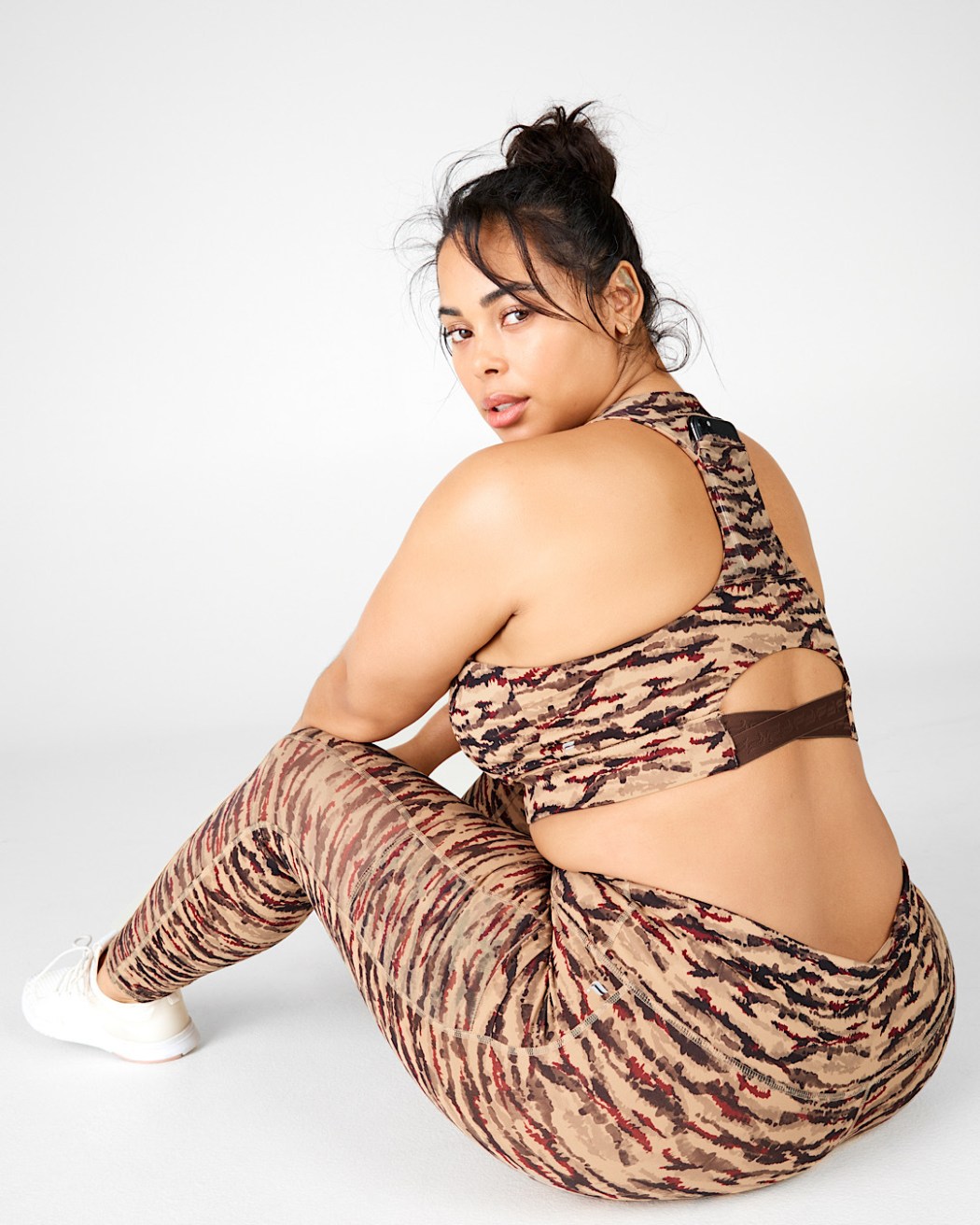 Image from: Fabletics
Why We Love It: Stay active and healthy with comfortable clothing for your workout. Fabletics offer hundreds of on-trend designs and colors that are made from high-quality fabrics at an accessible price! Simply take their quick lifestyle quiz so you can get personalized outfit picks. As a member, you can unlock member-exclusive collections at VIP prices available in sizes XXS-3XL for women. You can shop for coordinates or individual items too!
Visit Fabletics Reviews to learn more about this subscription.
Deal: Get 2 pairs of leggings for just $24! Use this link to get the deal. Valid to new subscribers only.
---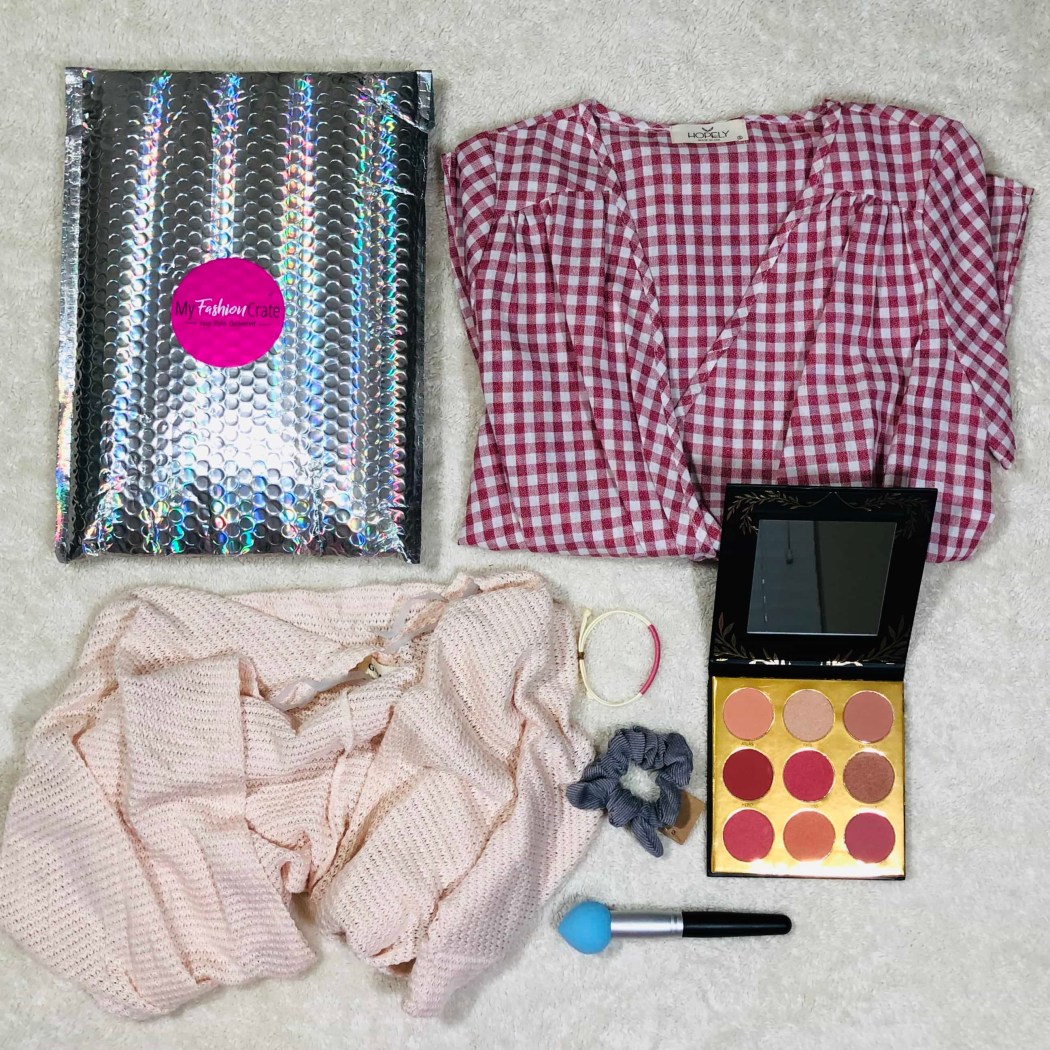 Image from: our review
Why We Love It: Outfits that complement the season is what My Fashion Crate offers. You'll get to enjoy exclusive, stylish, and fabulous items from emerging designers. Your box includes 3-5 items such as clothing, matching accessories, coupons, and gift cards from top brands. Available sizes are from XS to 2XL. Each box is valued at over $200. Prepare to be surprised because everything changes just like the season. Keep the fun come in every quarter at no extra cost!
Find out more when you visit My Fashion Crate Reviews.
Deal: Get 10% off on any subscription! Use coupon code HELLO. Valid for new subscribers only.
---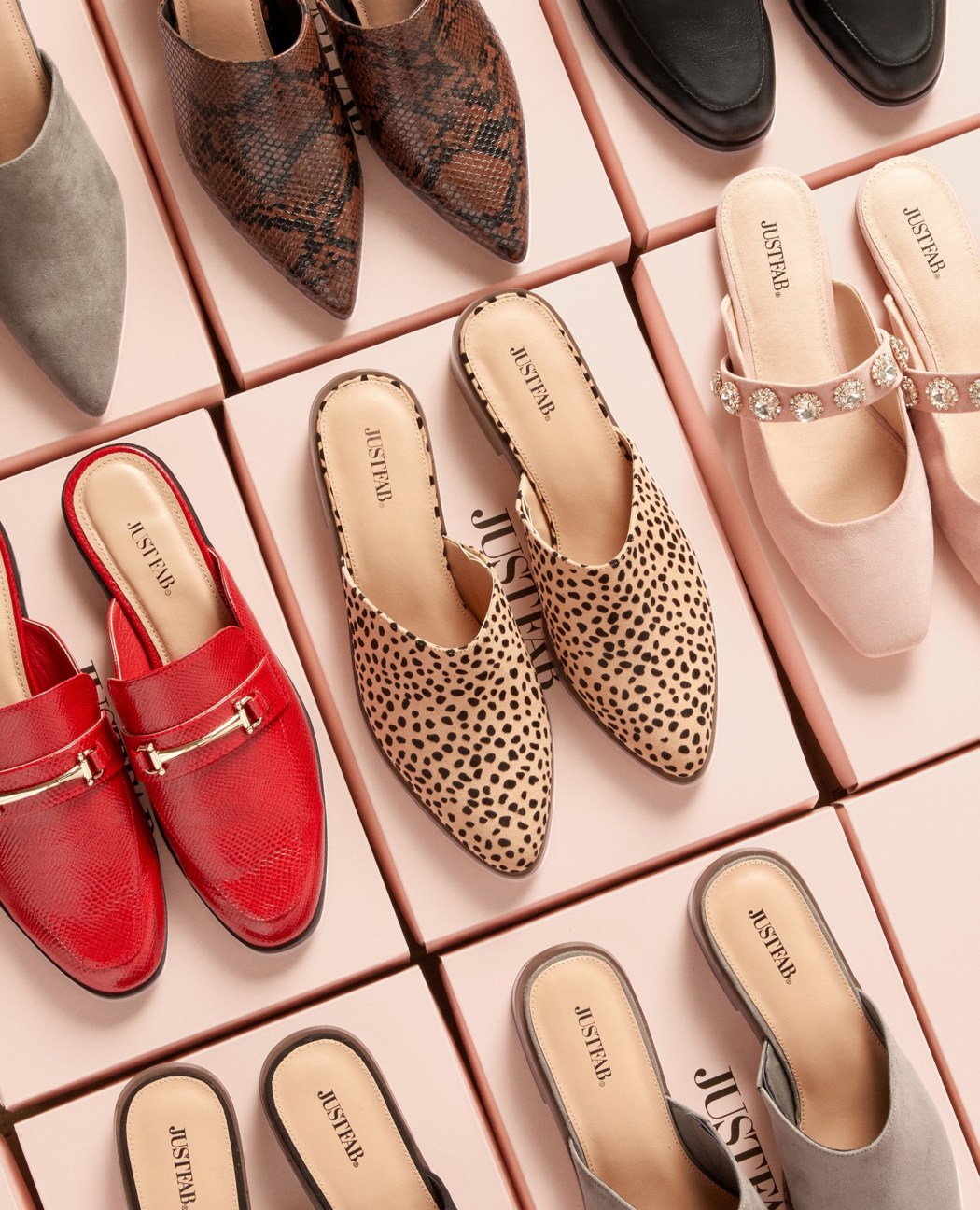 Image from: JustFab
Why We Love It: JustFab offers a collection of the latest trends in fashion delivered to you each month. Find your fave styles, and they'll create a personalized boutique just for you! It is full of shoes, clothing, jewelry, handbags, and accessories too. Get started by taking a style quiz, which includes your shoe size and clothes size as well. Become a VIP member, and they'll give you an amazing offer on your first month just to prove that they love you.
Check out our past JustFab reviews to learn more.
Deal: Get your first pair for $10 when you sign up for a VIP Membership! Deal applies automatically, just visit and subscribe. That's $59.95 value!
---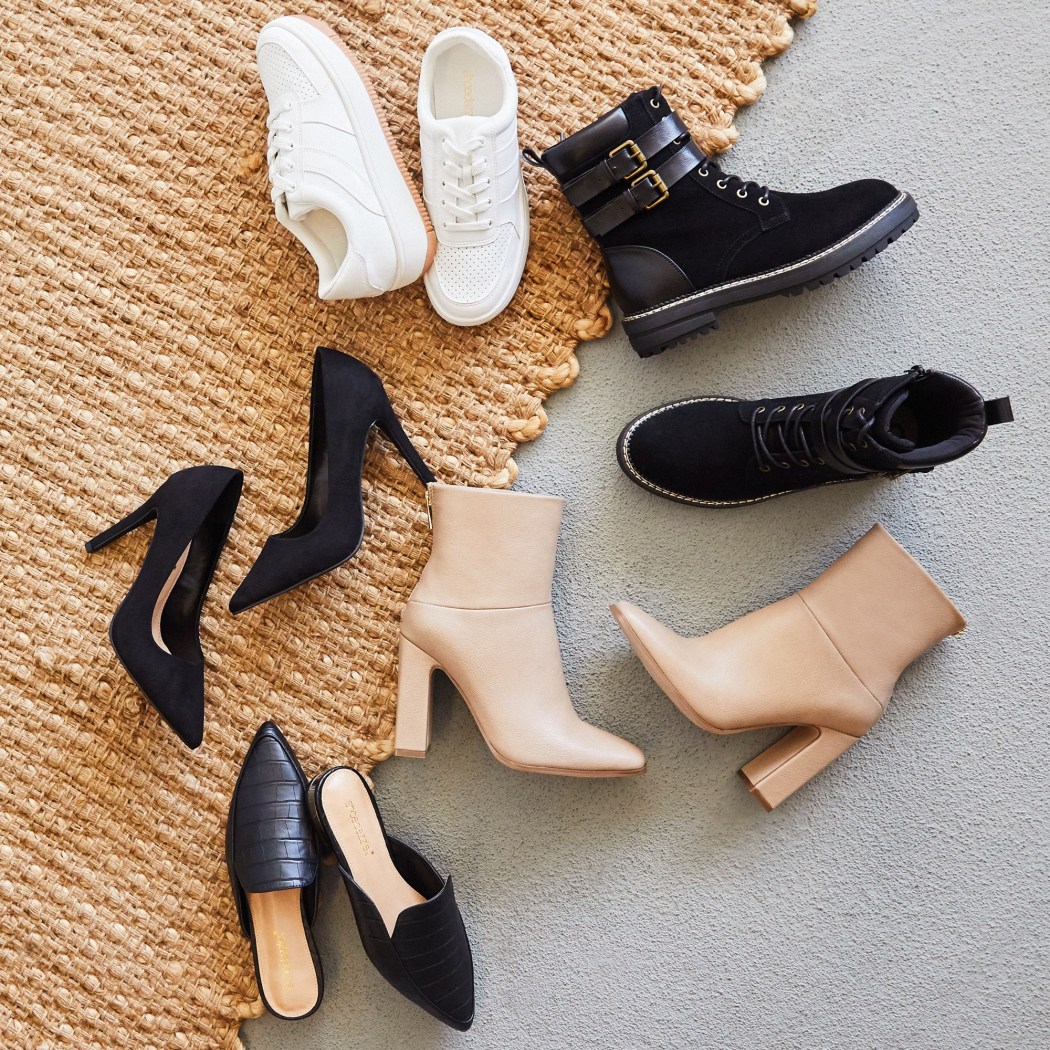 Image from: ShoeDazzle
Why We Love It: Keep it classy and sassy with ShoeDazzle. Shop the latest clothing that you'll surely enjoy every month. They offer jeans, cardigans, tops, dresses, activewear, and more in sizes XXS-3X. Items are categorized, so it's easy for you to navigate the online shop. Sign up and become a VIP member, you'll get 75% off your first item!
Don't forget to visit ShoeDazzle Reviews to know more.
Deals:
---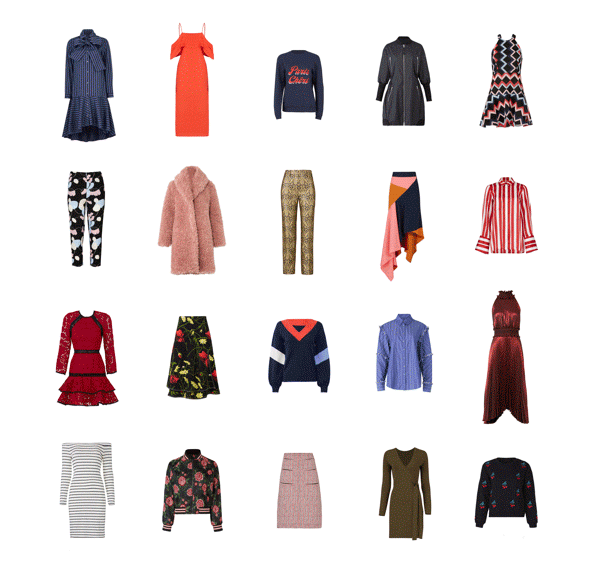 Image from: Rent the Runway
Why We Love It: Rent the Runway is a rental subscription service allowing you to try hundreds of fashion items with sizes ranging from 00-22. Depending on your chosen plan, you can pick 4-16 items that caught your eye, and they'll send it to you. Wear them as long as you want or have them swapped for another set. As a member, you'll get exclusive discounts, full-service fashion, total flexibility, and more!
Deals:
---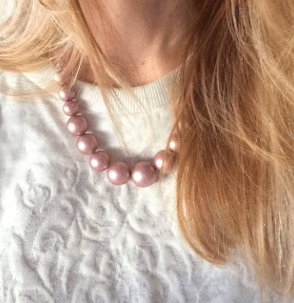 Why We Love It: Enjoy unique and affordable items every month with Nadine West. It's a fashion service providing personalized items to its members. Take a quiz to let them know your preferred style, and they'll send you a package every month. It includes 4-6 items like tops, bottoms, dresses, a couple of jewelry pieces, and other accessories. Available sizes are from S-3X. They sometimes include seasonal items as well in every package. Pay for the items you love and send back what you don't!
---
And that's our list of the best plus-size subscription boxes! Which of these boxes will you be trying?
Find out more subscriptions in our complete list of all the best subscription boxes in every category!
Say Hello To More Clothing Subscriptions!