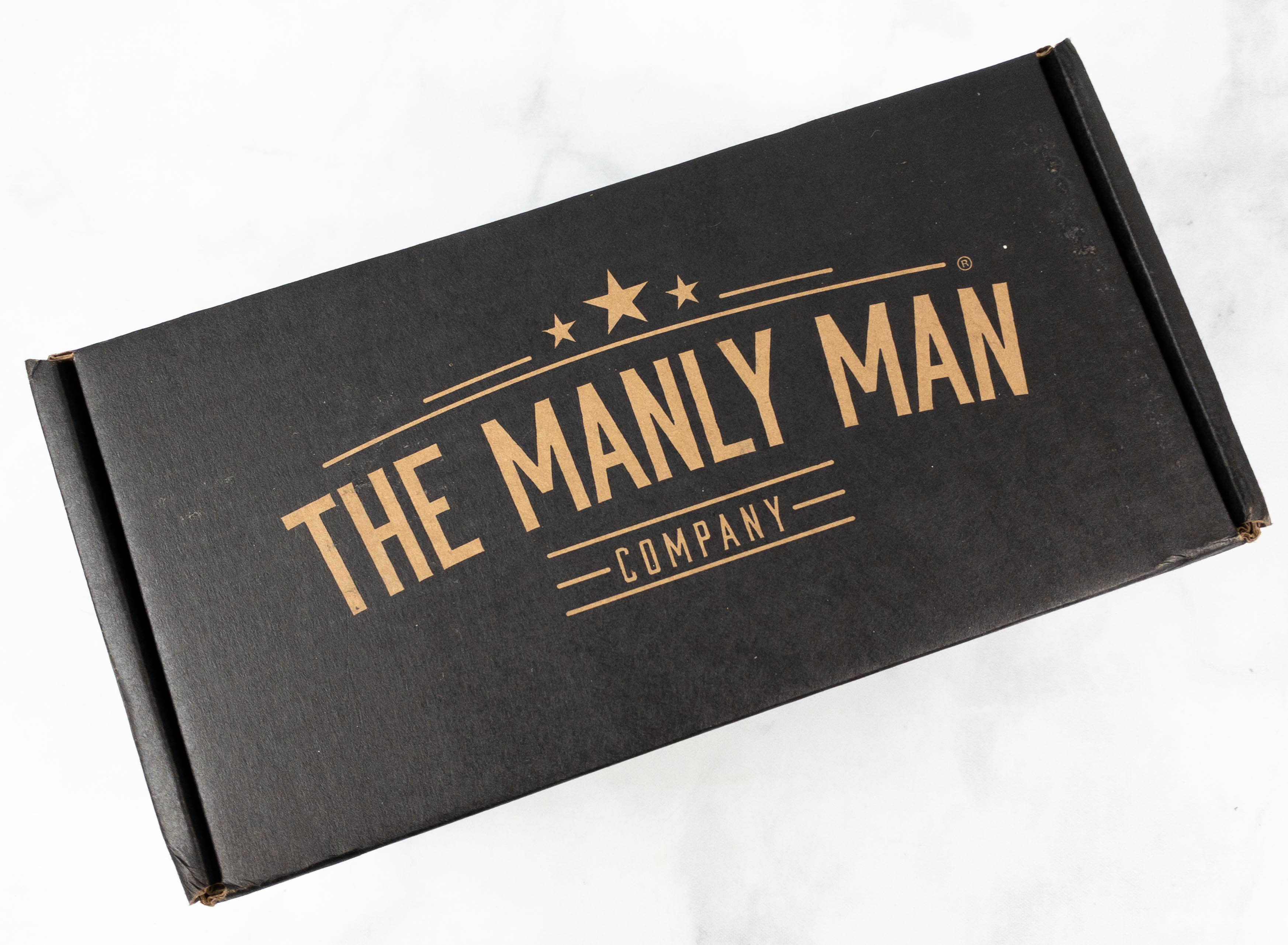 The RESUPPLY by Manly Man Co. is a jerky subscription box. Each box includes a rotating selection of jerky or other meat snacks such as biltong, bacon, and pizza jerky. You can choose among three subscription types: Sample Size with 3-4 bags ($22), Classic Size with 4-5 bags ($29), and Man Size with 7-9 bags ($59). You can also choose between Mild and Spicy heat levels, depending on your preference. They also offer all sorts of manly gifts!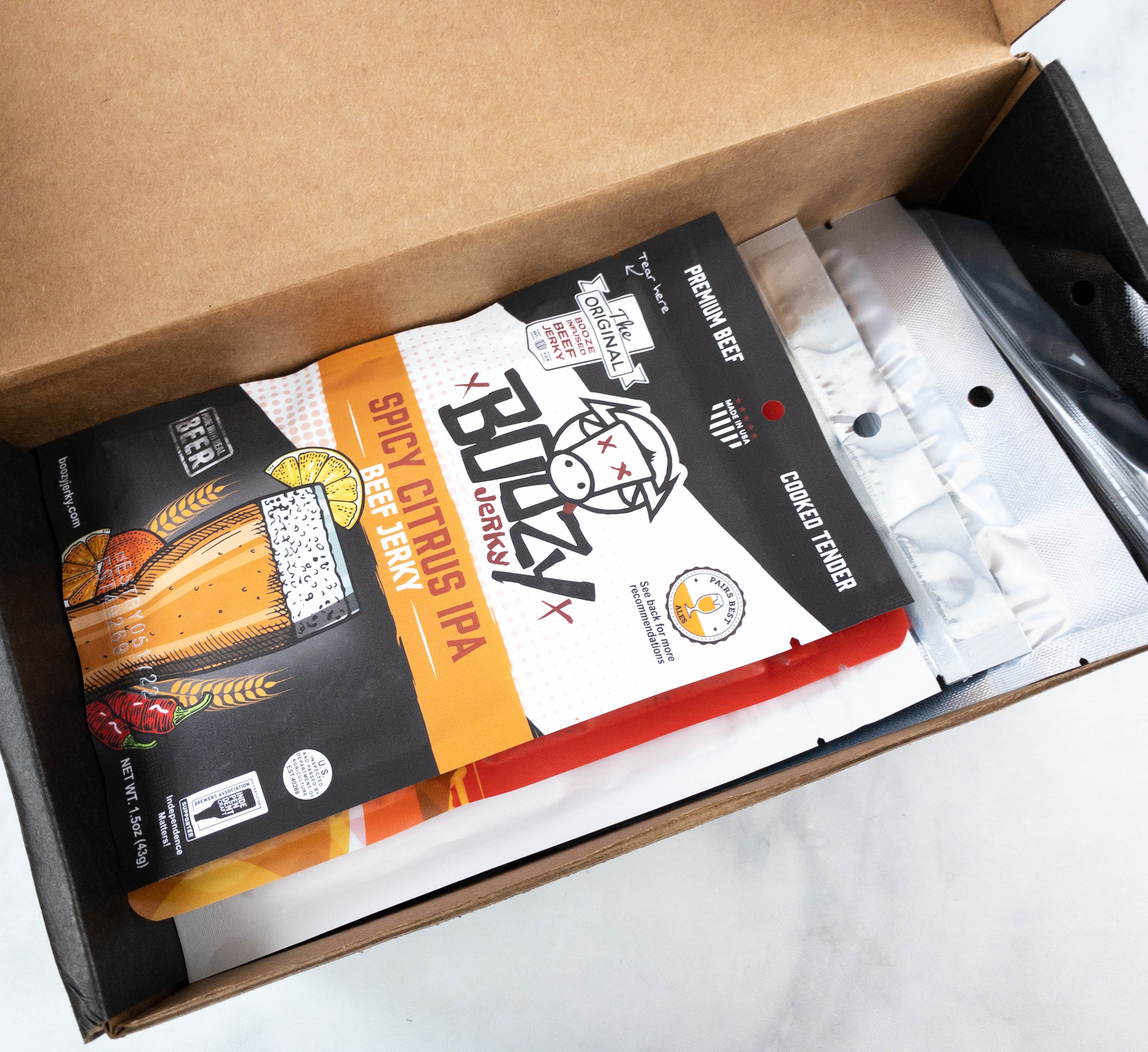 The box is full of goodies for jerky and meat lovers!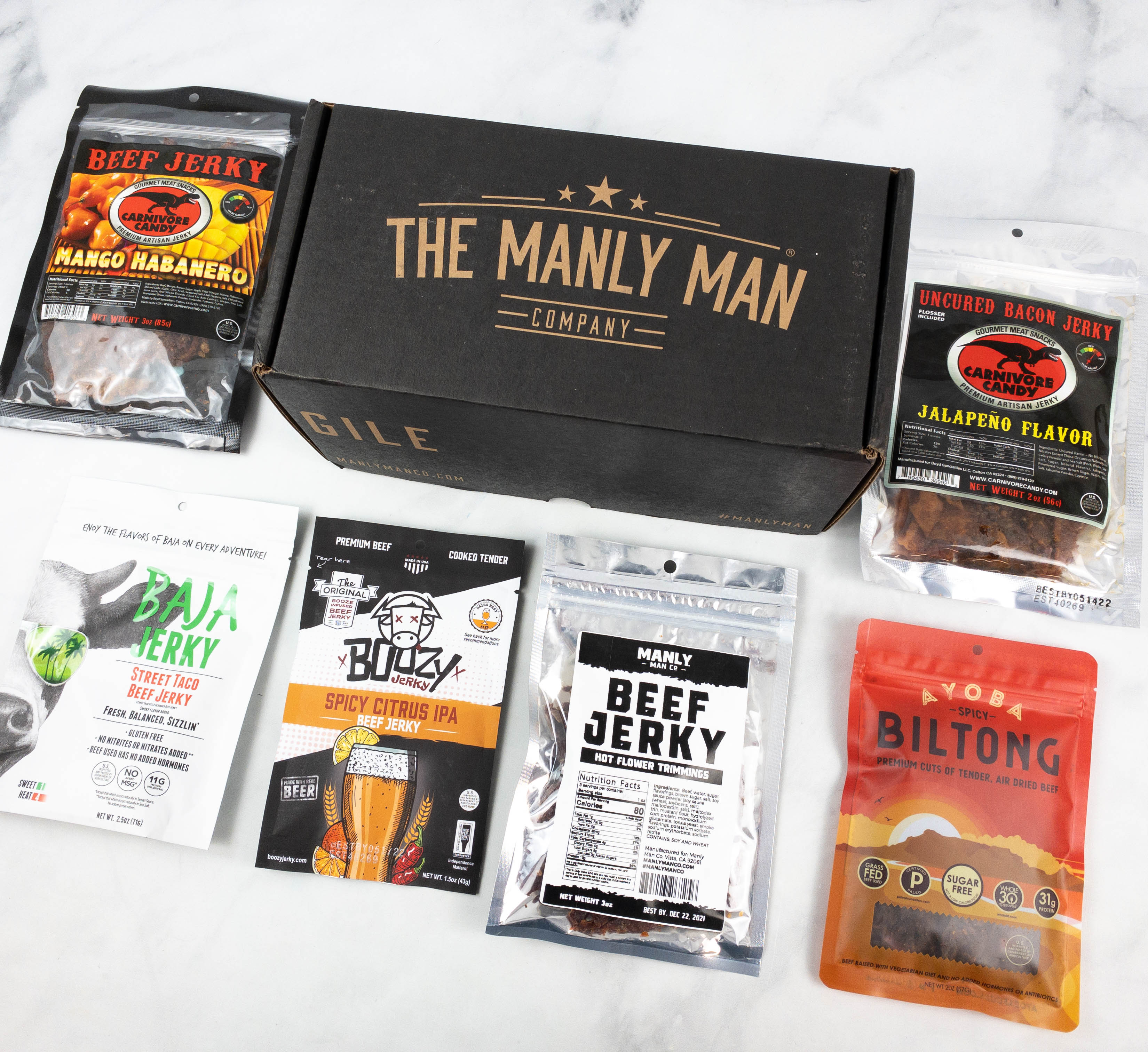 Everything in my box!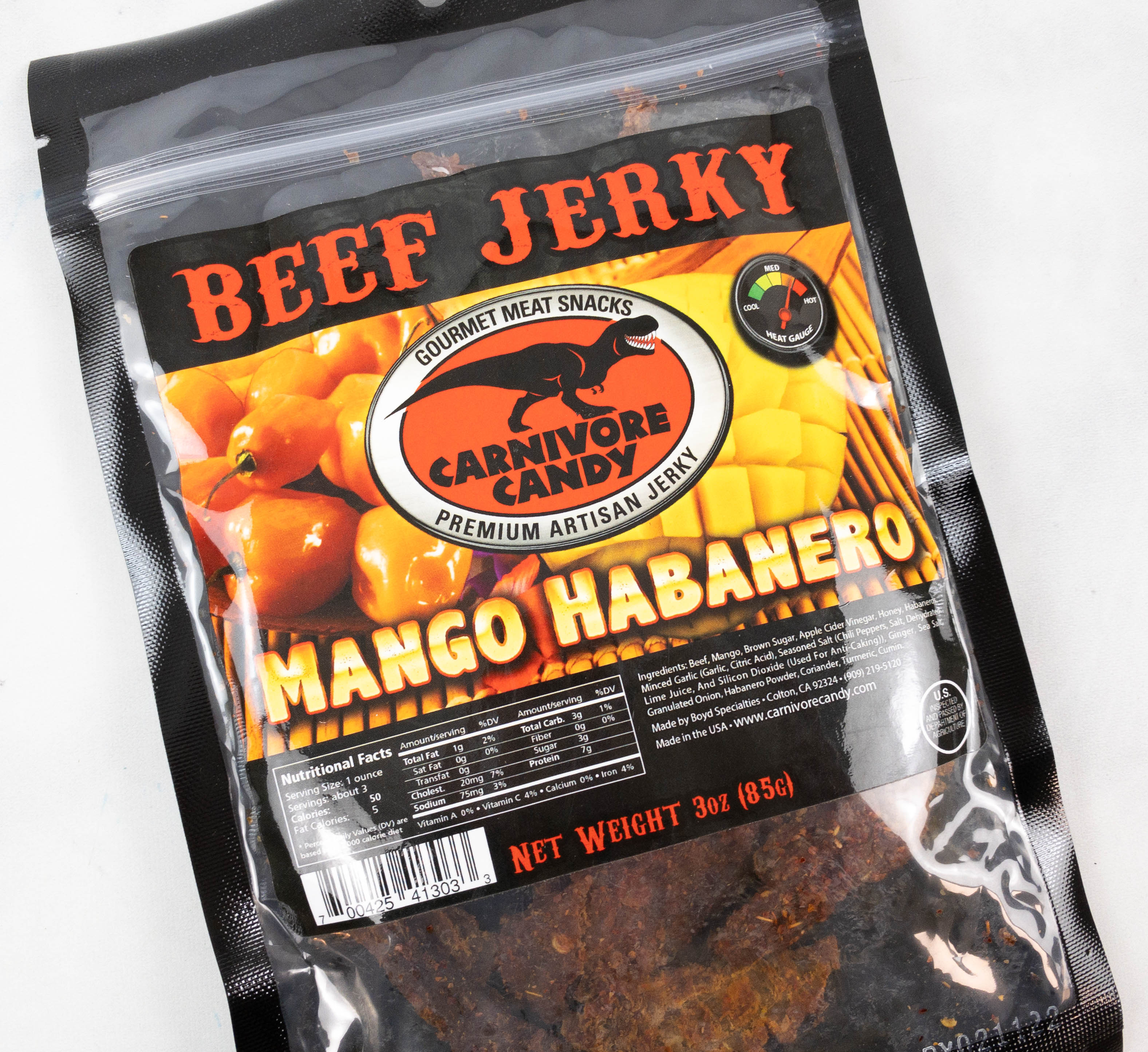 Carnivore Candy Beef Jerky Mango Habanero ($7.99) This jerky boasts a perfect combination of sweet mangoes and fresh habanero pepper flavors. They're even sprinkled with Tajin, also known as chili lime salt, which adds a citrusy hint to every bite.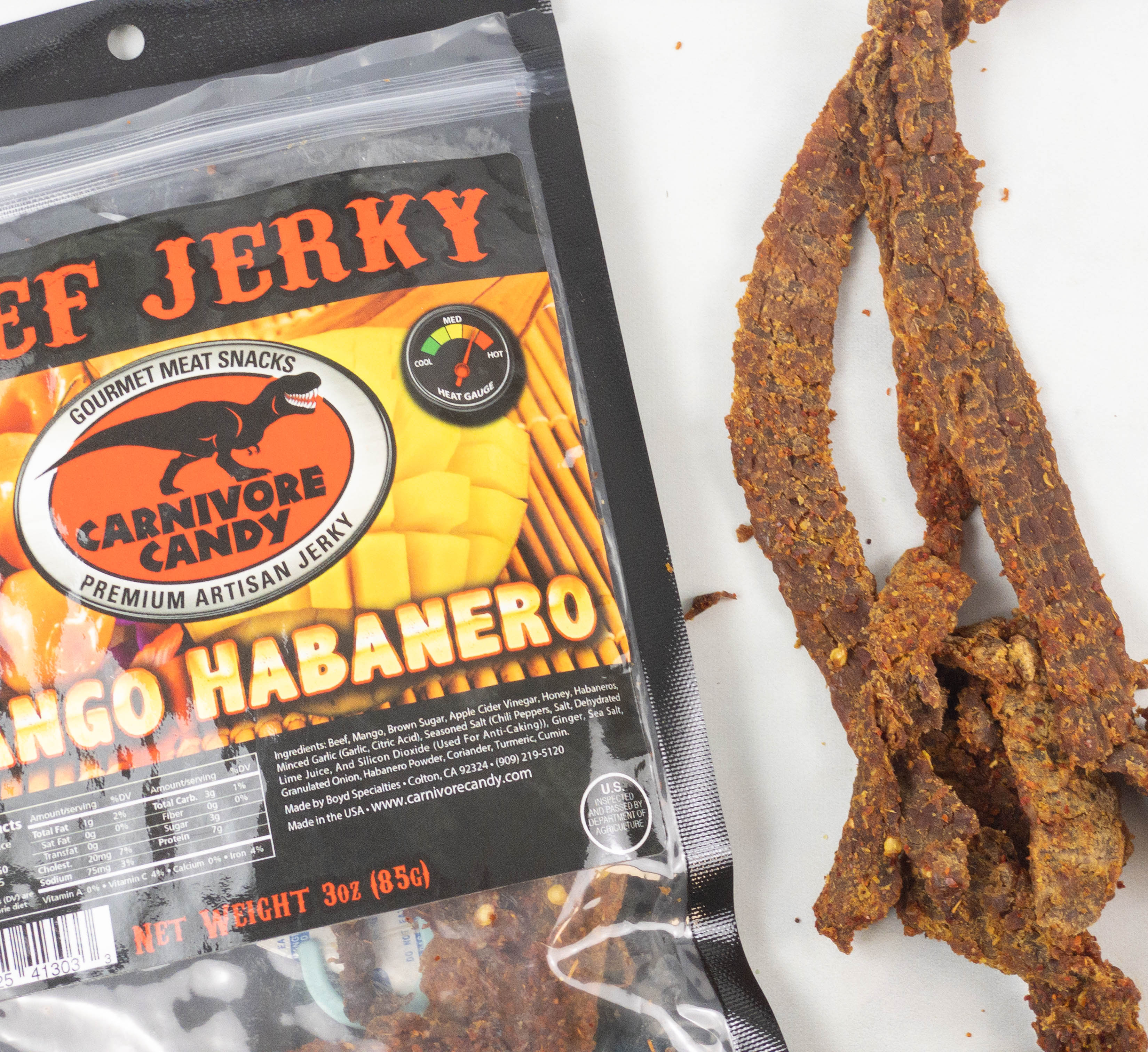 This jerky was chewy and flavorful, as the meat's natural beefiness was preserved. The spiciness level is pretty high and I loved it!
Carnivore Candy Uncured Bacon Jerky Jalapeño Flavor. From the same brand as the mango-habanero jerky, here's a pack of uncured bacon jerky and it's infused with hot jalapeño flavor.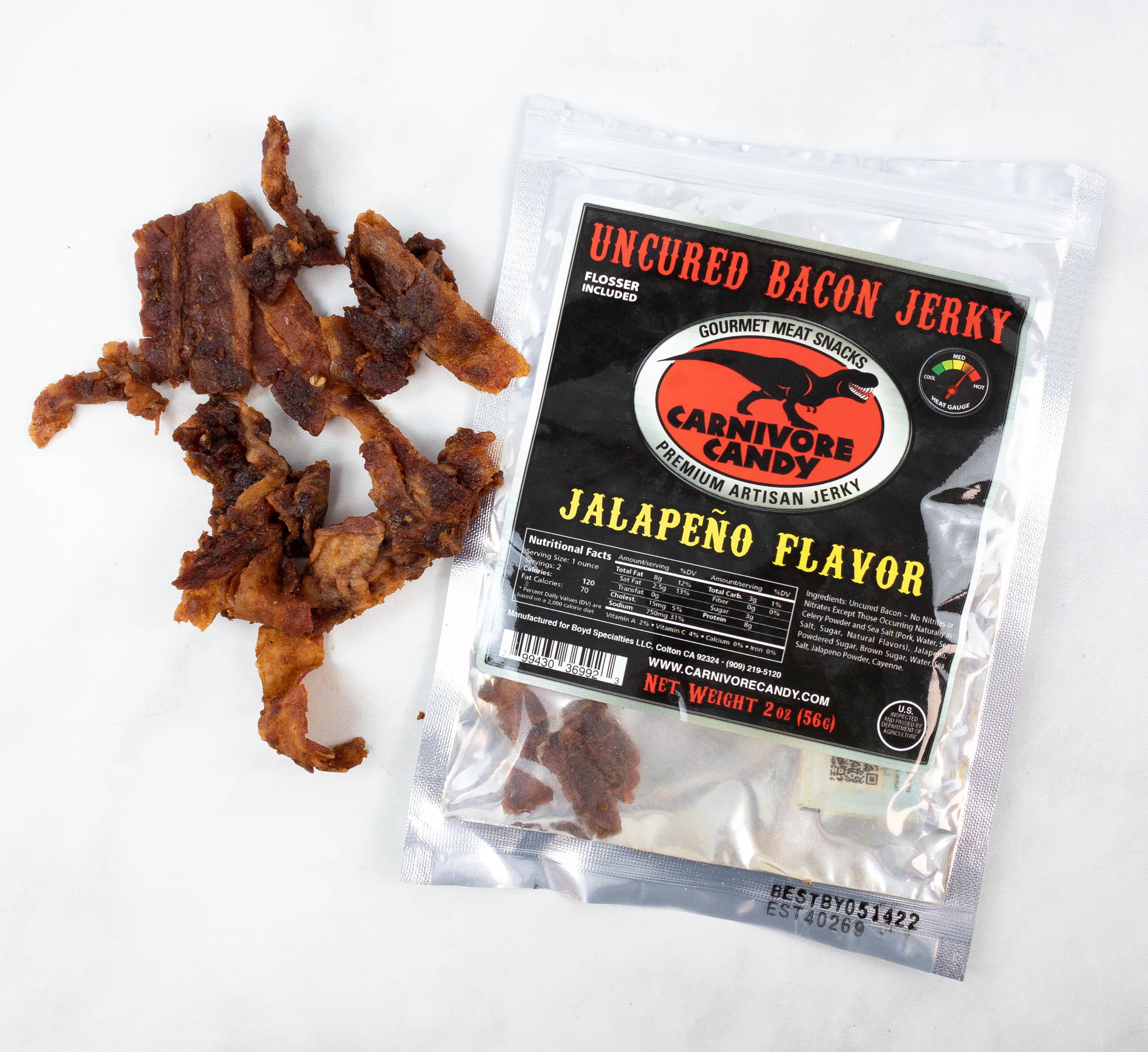 I wasn't short on heat! I also loved that it's free from preservatives and MSG and low in sodium and fat.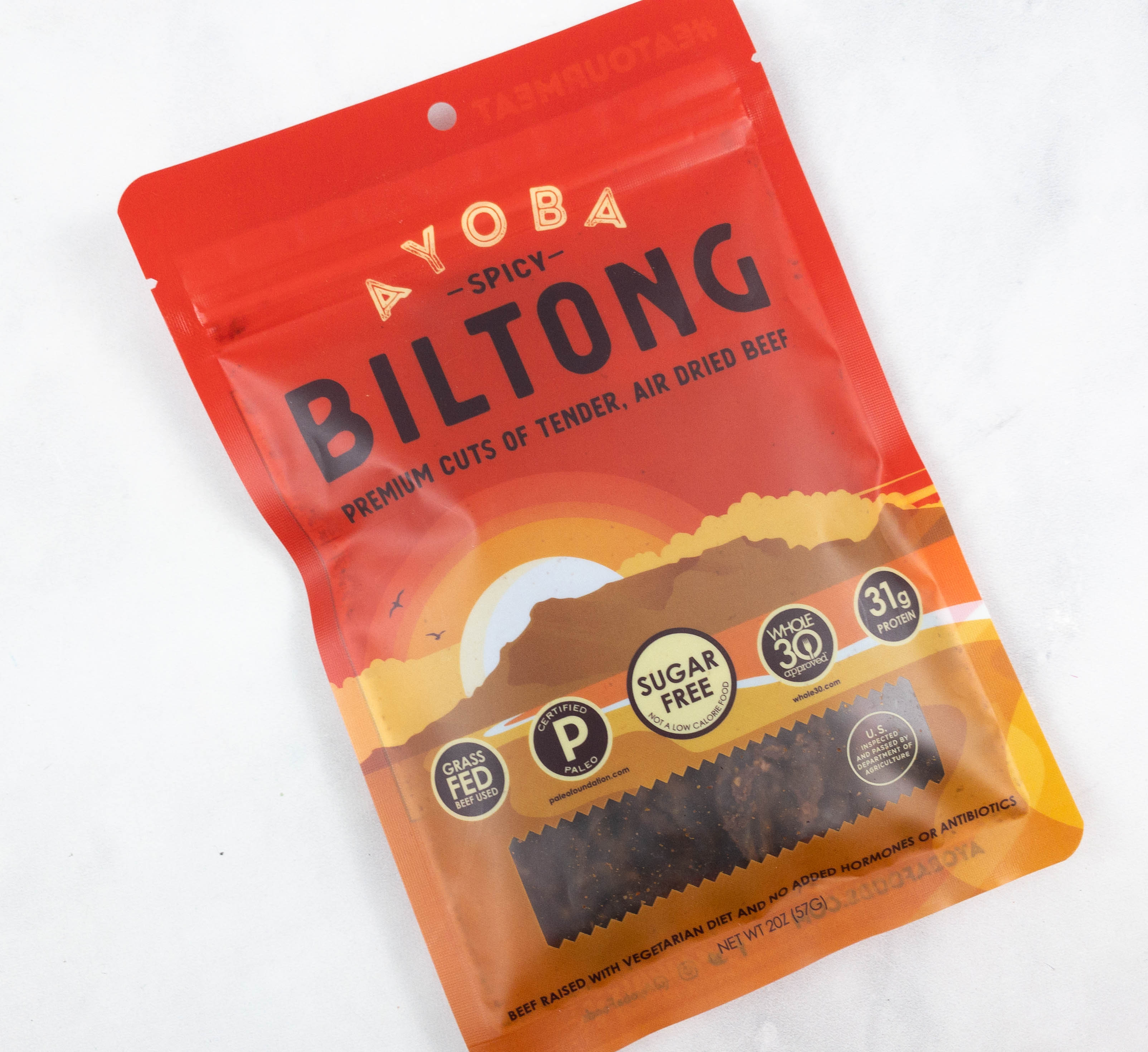 Ayoba Spicy Biltong Premium Cuts of Tender, Air Dried Beef ($7.99) It's a pack of South African beef snack made from premium cuts of grass-fed beef. Marinated with vinegar and only a few natural spices, then air dried for up to 14 days in a temperature controlled room, it provides a bold beef flavor that I loved.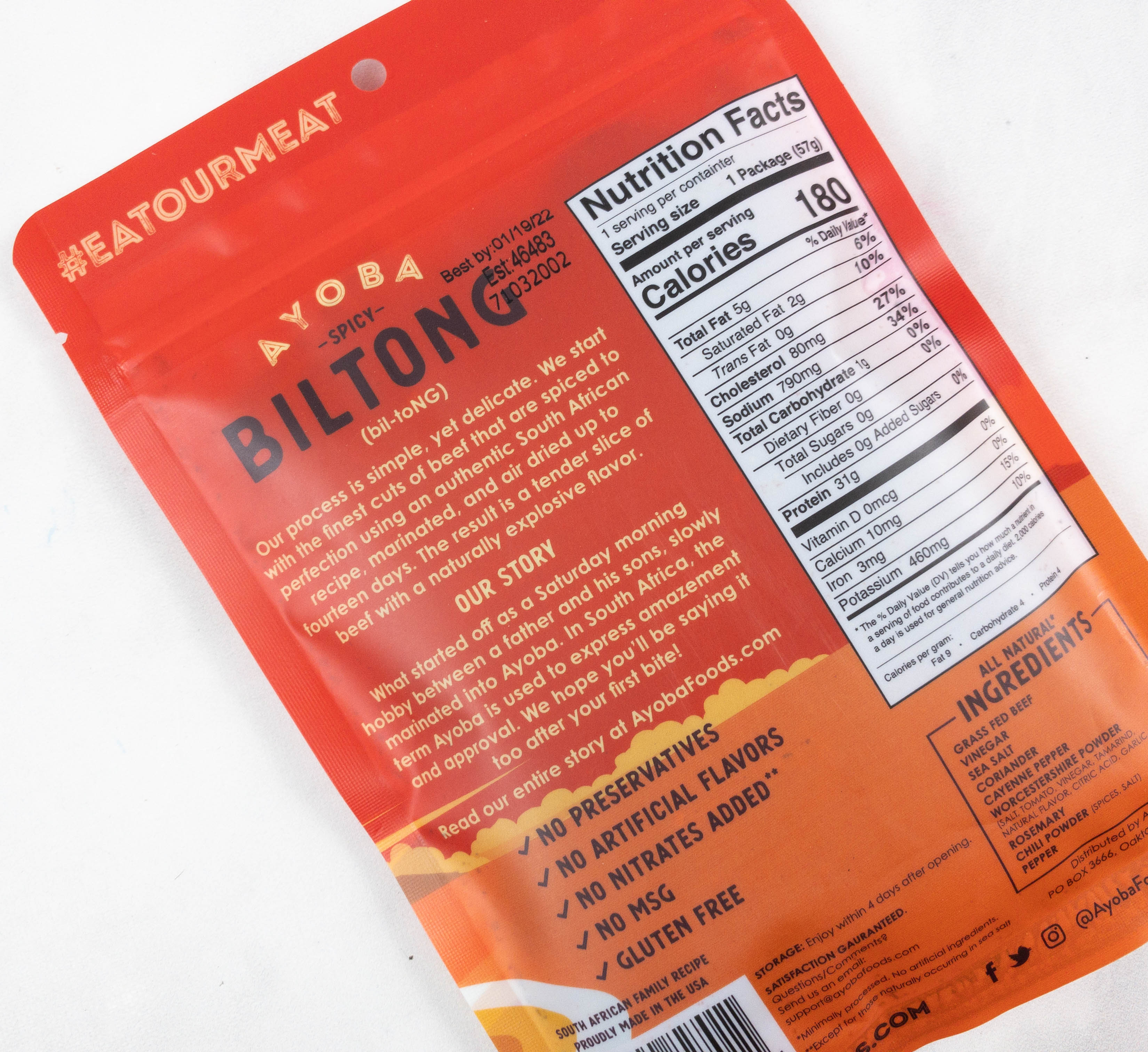 It doesn't contain nitrates, MSG, fillers, artificial flavors, artificial preservatives, or sugar.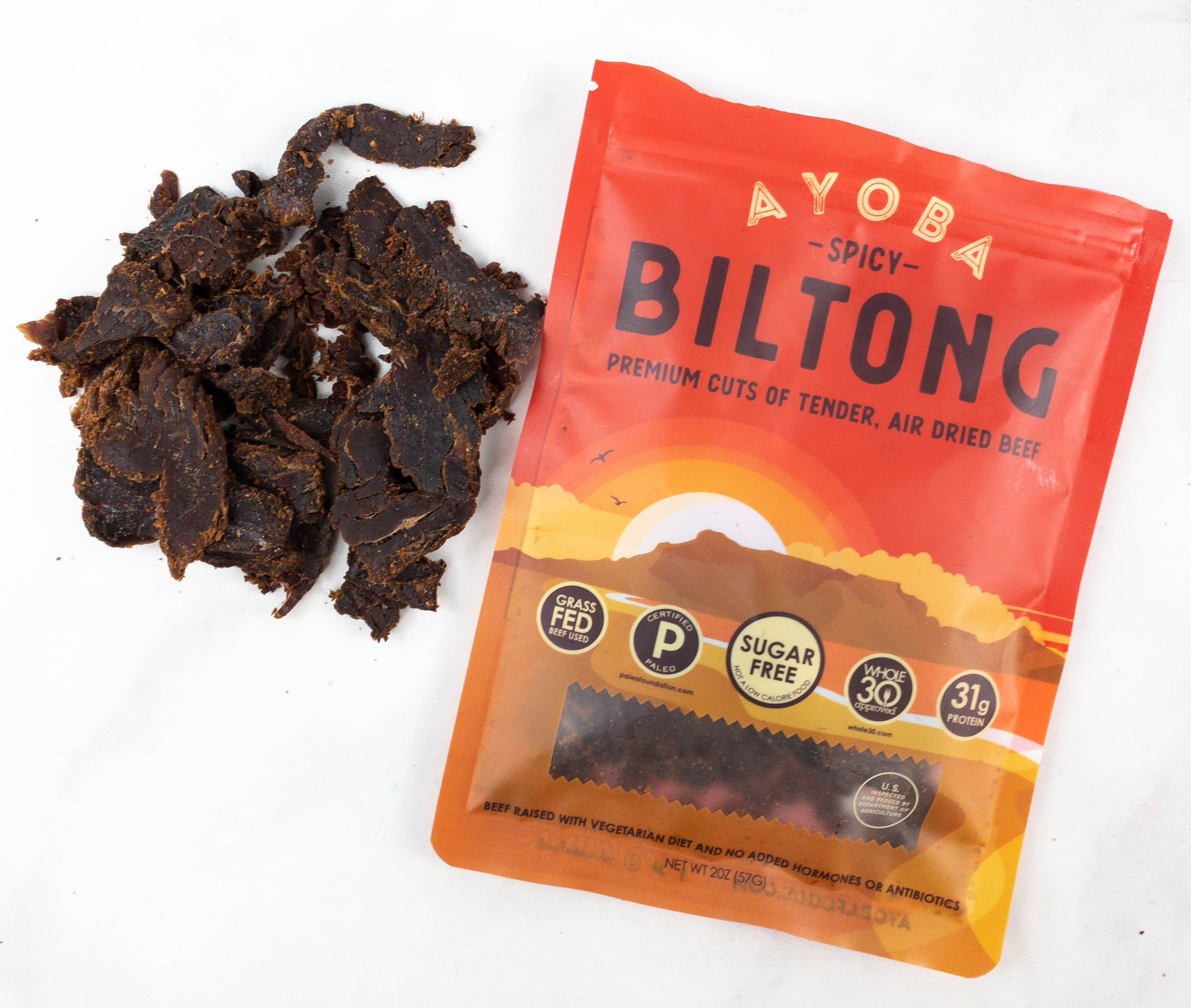 The cuts were also tender!
Beef Jerky Hot Flower Trimmings ($4) Next up is tender beef jerky flower trimmings! I received it in Hot, but it's also available in Original and Teriyaki flavors. This has a satisfying heat level, and the beef itself is thin and easy to chew.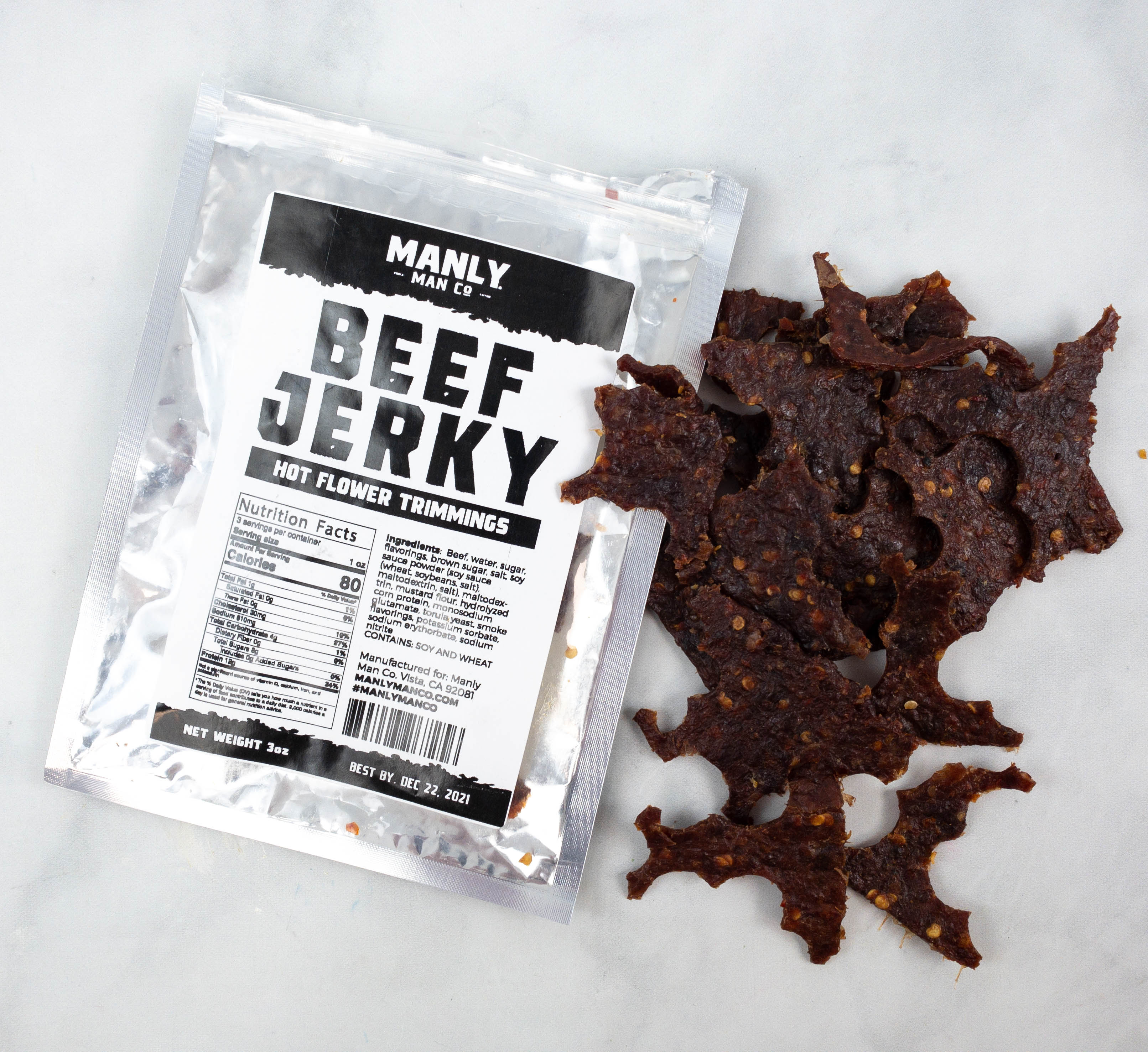 This jerky snack is actually made with extra pieces of tender beef jerky they used for their signature rose and flower bouquets.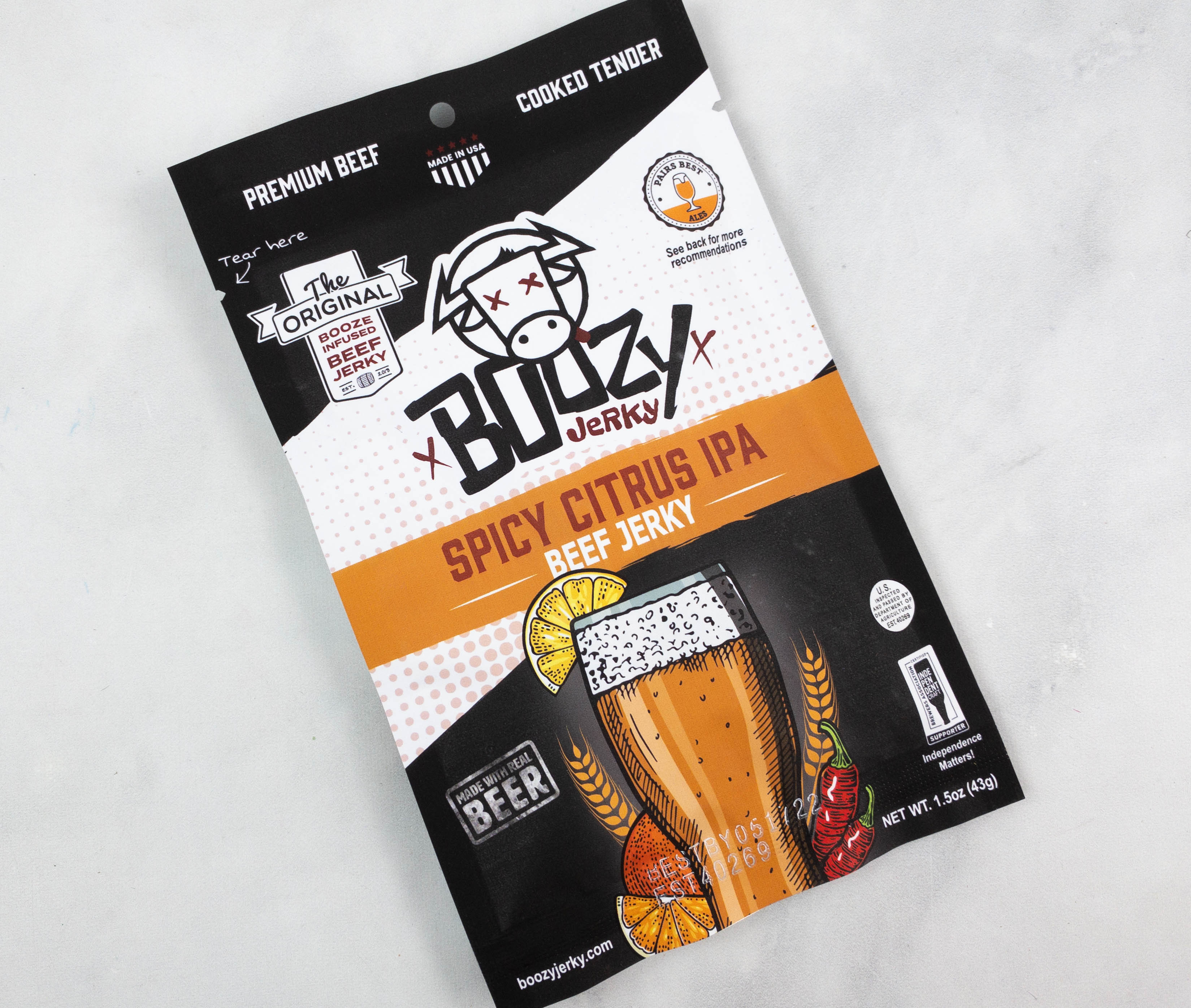 Boozy Jerky Spicy Citrus Ipa Beef Jerky ($6) This booze-infused jerky tastes amazing, but no worries because they won't make you drunk unless you pair them with dry, citrusy, and wheat based beers.
It has a little tad bit of heat with a mild citrusy flavor!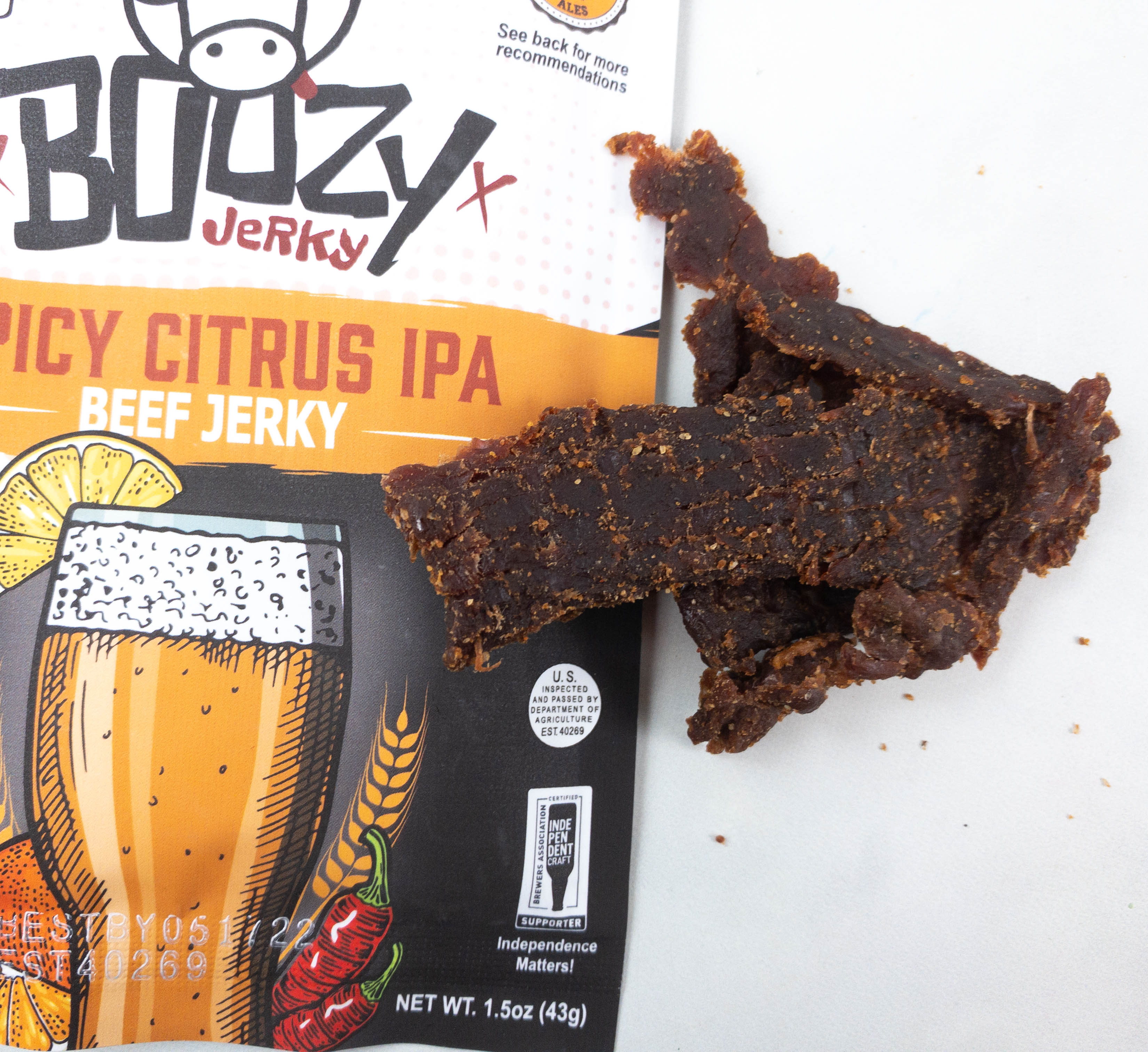 The meat didn't disappoint either because it's tender and easy to chew. Plus, they came in the perfect size for snacking.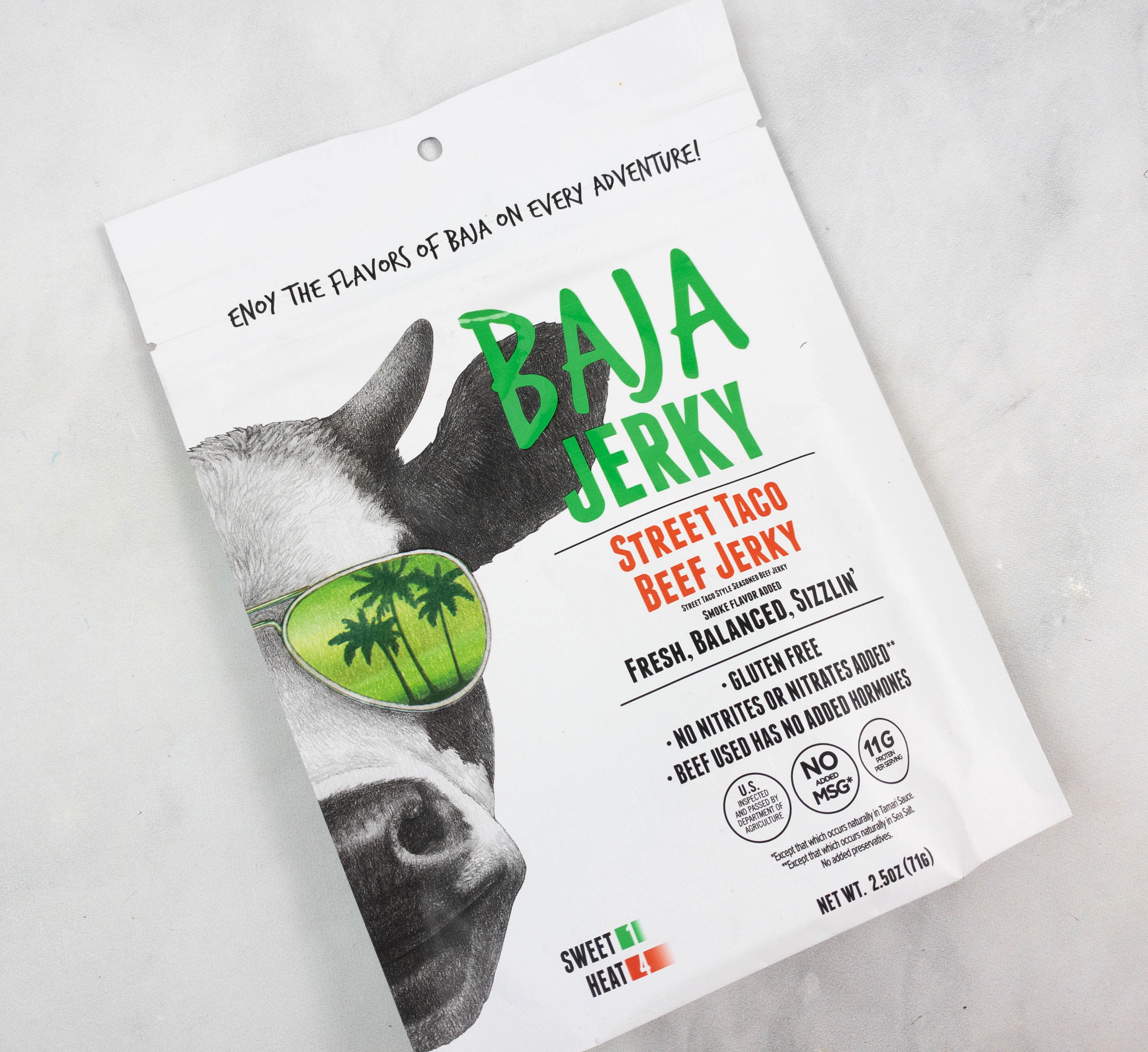 Baja Jerky Street Taco Beef Jerky ($6.99) This next bag of jerky is for taco fans, just like me! They used cilantro, white onion, chipotle, chili, and oregano to provide an authentic street taco flavor.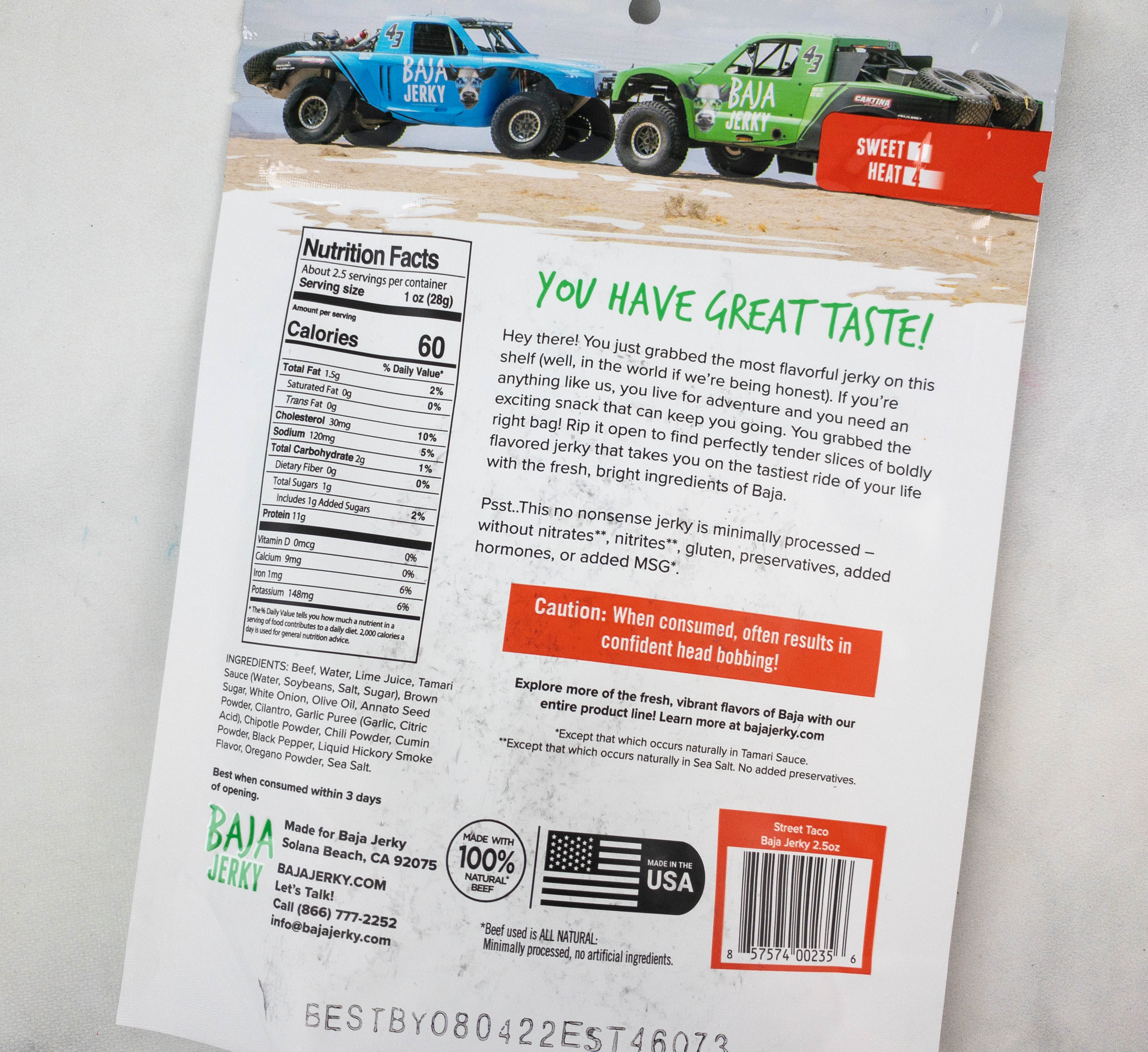 According to the packaging, it's minimally processed and it doesn't contain nitrates, nitrites, gluten, preservatives, added hormones, or added MSG.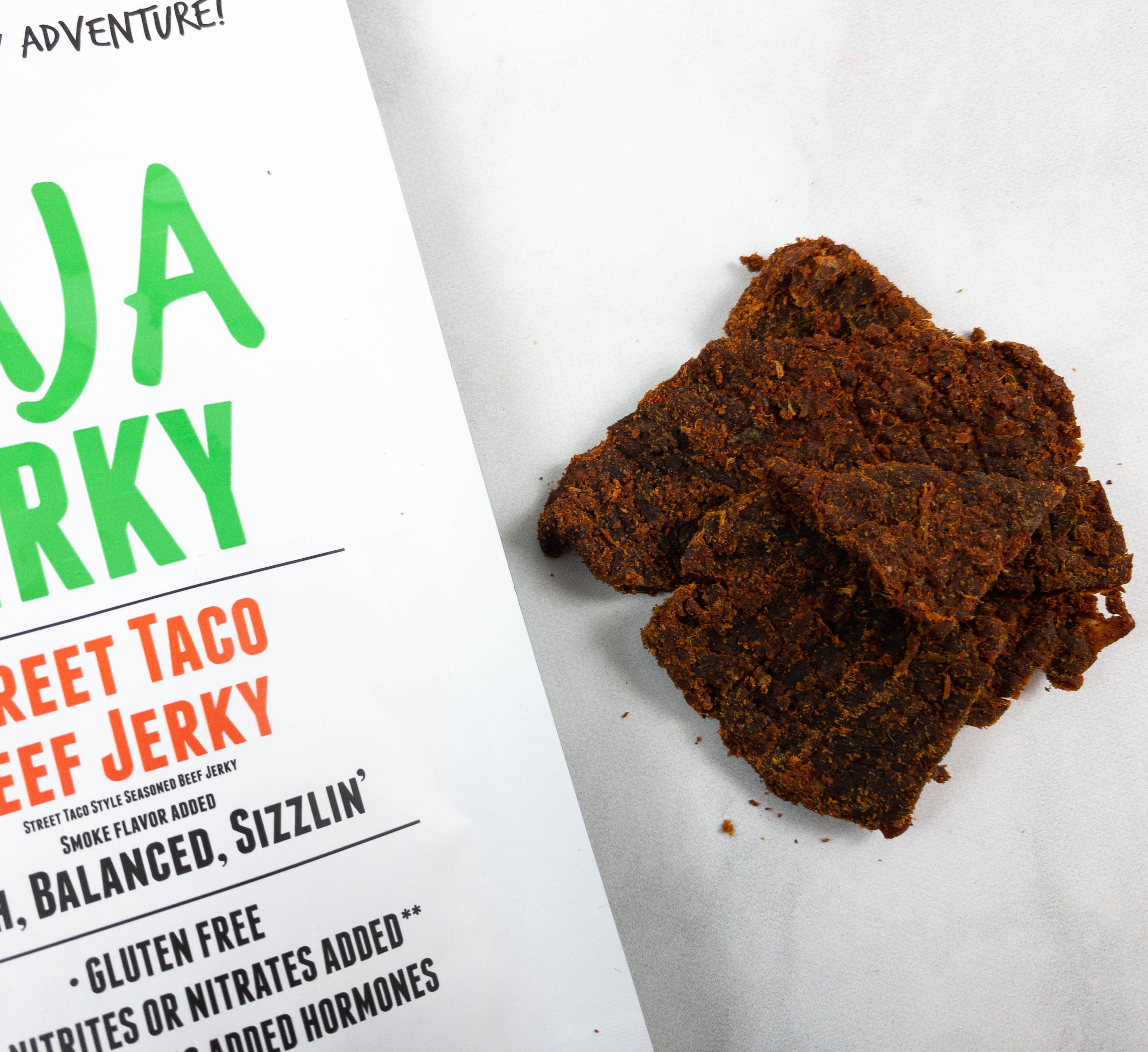 The jerky has a good amount of moisture. However, it's not really sweet or spicy.
This jerky subscription box is an ideal treat for meat lovers! I love spicy food, so their spicy option is perfect for me. If you want mildly spiced jerky, they offer that as well. Everything I received this month is made from premium quality beef, and the Man Size box with 7-9 bags is absolutely the way to go. If I have to choose a favorite, it would be the mango-habanero jerky! It was flavorful, and the spiciness didn't overpower the citrusy and sweet flavors. Overall, I'm super satisfied with this box. Jerky is a great high-protein snack, and I'm happy that I can get it in a subscription, and a well-curated one at that. The RESUPPLY offers a rotating selection of excellent meat snacks, so you can always look forward to something new every month!
What do you think of the The RESUPPLY Manly Man Co. box?