The Best Subscription Boxes for Quilting!
With Annie's Creative Quilters Fabric Club you'll get fabrics to inspire you and spark your creativity like never before. Each quality shipment includes six perfectly coordinated, 100% cotton fat quarters (18 x 22 inches) from America's top fabric companies and a full-color, step-by-step pattern leaflet for making a quick and fun-to-stitch bonus project!
Deal: Get 50% off your first month! Use coupon code HELLO.
---
A box full of quilty goods from the coolest designers, pattern makers, fabric company, notions houses, and more. Includes things you probably haven't seen, some you have been dying to try, and inspiration to get you going. NOT a Block of the Month! Each box has a theme and includes fabric, patterns, notions, and thread with a retail value over $50.
---

Holiday Quilters Club is a monthly subscription that includes all the instructions, patterns and fabric you need to create a new seasonal project you can finish quickly and use right away.
The projects are suitable for every skill level—easy enough for beginners and exciting enough for seasoned stitchers who want to make a quick quilted project.
Deal: Get 50% off your first month's kit on any clubs! Use coupon code HELLO.
---

Patchwork Parcel is everything you need to complete a small quilting/sewing project delivered to your door on a monthly basis.
Deal: Take $10 off your first box. Use coupon code 10WITH3.
---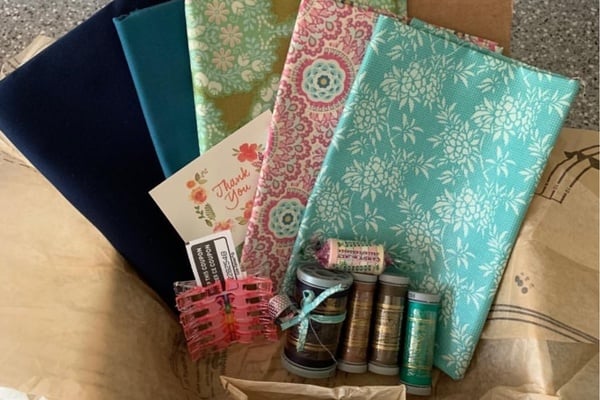 This unique Canadian quilt subscription box has 2.5 meters of modern quilting cotton in various sized cuts to suit the material requirements of the freshly designed pattern you receive each month. Matching spools of cotton thread, and a few other notions are also included. You can be involved in the curation process, or let it be a surprise!
---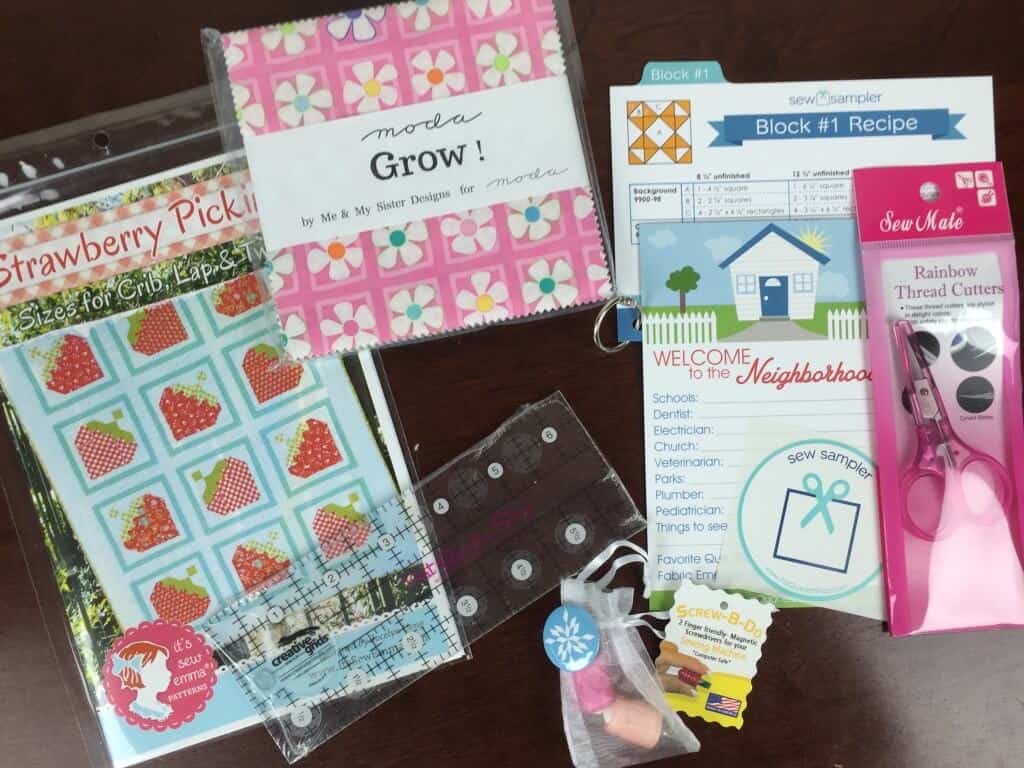 The Sew Sampler Box is a monthly subscription quilting box that automatically delivers surprise quilting goodies to your door every month! Each month will feature a specific theme sure to surprise and inspire you! At least 5 specially chosen items which may include fabric, notions, patterns, thread and anything in between. The retail value of your items will always be more than your monthly cost! Don't be surprised if you receive exclusive or first-look items. Plus, as a member you will receive special discounts, exclusive deals and BONUS GOODIES!
---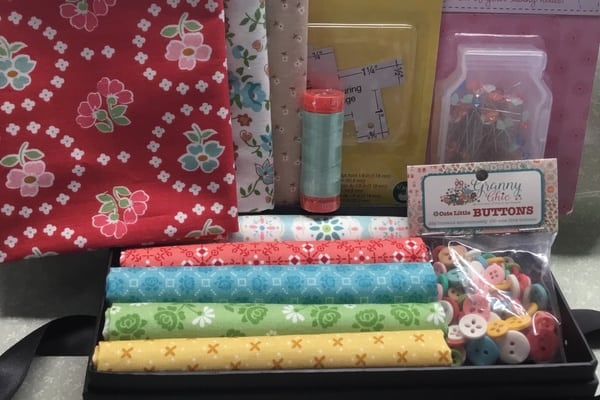 This subscription box is for fabric lovers. Fabrics are a work of art. Some are stunning and some are just useful. Fabrics come from professional designers who use colors, designs with fabric to make the most interesting and beautiful projects. You won't be unhappy with our choice. 100 % Guaranteed. On occasion there are extra gift.
---
Stash Builder Box is a box with a monthly quilting box with a cause. Each month we curate a selection of 10-12 different quilting items - fabric, thread, notions, patterns and fun extras! We want to help those who want to quilt but don't know where to start while also challenging the daily sewist with a box full of already put together quilting essentials. We take the guess work out of the project process (picking fabric, thread colors, patterns) and each box gives you items that are perfect for any age and any skill level.
Our vision is to change lives through quilting. For every box we sell, we turn a portion of our stash into quilts that we donate to change lives. We work with many organizations to donate these quilts to children who are traumatized, sick or otherwise in need.
---

Each month you will receive printed materials, detailed foundation pattern sheets for 5-6 quilt blocks, and all the Robert Kaufmann Kona solid fabric to complete this quilt top over the course of a year (64 blocks total). Each large quilt top finishes at 60 inches wide by 80 inches long and is made of 70-100 different shades of solid fabric.
---

In the Murder Mystery Quilt, you'll follow along in the story as Kitty gets closer to catching the killer--and before the solution is revealed, your quilt will give the final clue to solve the crime!
---
Unravel the riveting mysteries of a secret diary and ancestral quilt! Sofia Parker inherits a priceless heirloom quilt and a diary revealing the riveting story behind each swatch of fabric -- collected and handed down for over 500 years! When you join Annie's Mystery Quilt Stitch Along, you'll automatically receive a new book sent right to your home every 4-6 weeks.
Deal: Get 50% off your first month! Use coupon code SHARE50.
---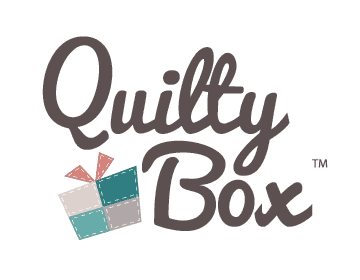 Expand or hone your English Paper Piecing skills with a monthly Quilty Box. Each month you will receive a pack of 5" X 5" fabric, thread, and templates and paper pieces for the pattern. You will also receive our Bundles of Inspiration mini-magazine complete with a showcase on the featured artist, articles and tips, and three patterns (full sized pattern from our featured artist, a mini pattern, and an English Paper Piecing pattern).
---
Fat Quarter Shop Clubs
Fat Quarter Shop offers multiple clubs – here's a few of our faves!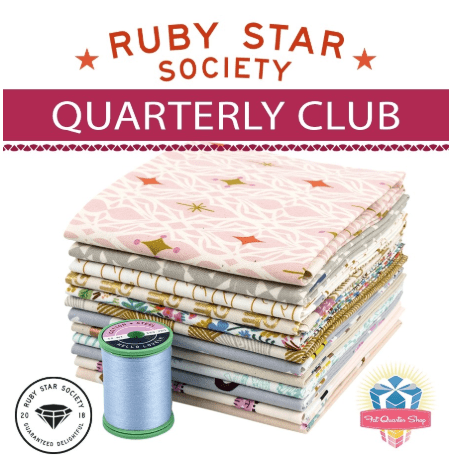 Receive 12 fat quarters from new Ruby Star Society collections, one spool of thread and an exclusive pattern designed to use the fat quarters.
Each quarter a new collection and pattern will be featured.
---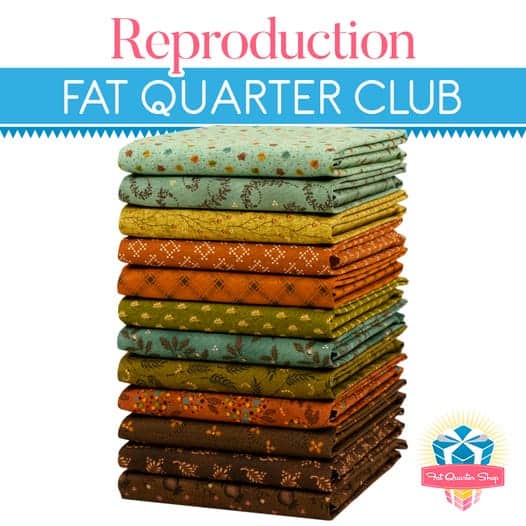 There's nothing like the good old days! Be the belle of the century with the Reproduction Fat Quarter Club, mixing between Civil War and 1930's reproductions. Receive a bundle of 12 dashing reproduction fat quarters monthly.
---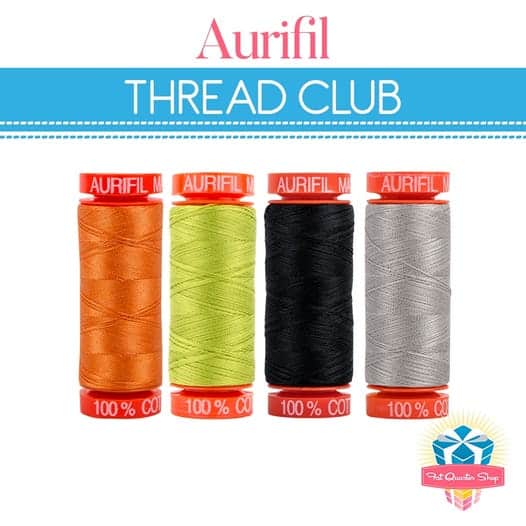 Need some new threads? Stitch the difference with our Aurifil Color Packs! Receive four coordinated spools (220 yards each) of Aurifil 50wt 100% cotton thread monthly.
---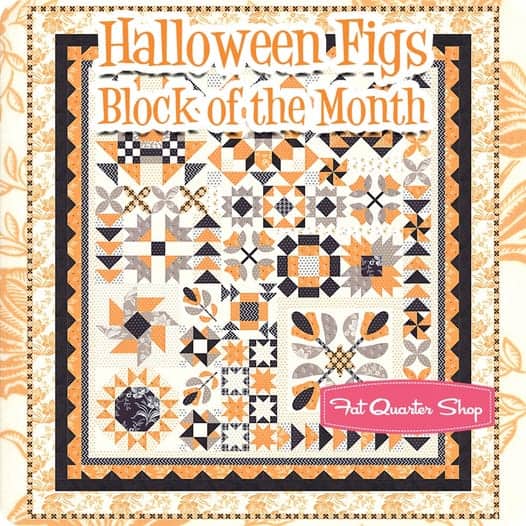 Welcome to Halloween with Fig Tree! This 12-month block of the month program includes over 15 yards of the All Hallow's Eve collection by Fig Tree Quilts for Moda fabrics for the 66" x 72" quilt top and binding.
The program is from June 2020 to May 2021 and ship date of the 11th of every month.
---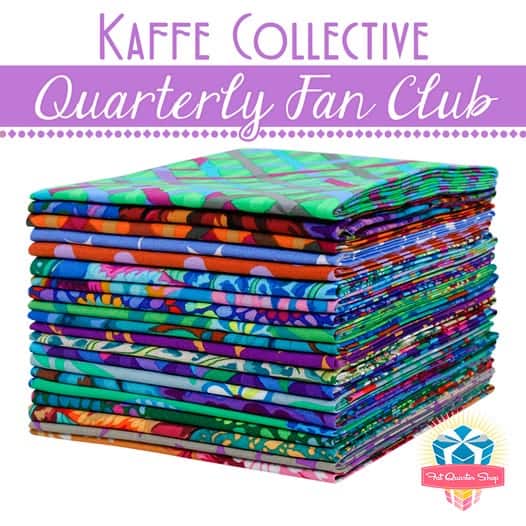 Receive 20 fat quarters from new Kaffe Fassett Collective collections and an exclusive pattern designed to use the fat quarters.
---
Don't forget to check out our list of all the best subscription boxes in every category!