Quilting and sewing are quite alike. Although a bit complex than simple stitching, quilting can also be done by hand or by a machine. The process seems a little overwhelming but can be mastered through practice. Creating beautiful quilt projects while learning new techniques is conveniently possible with quilting subscription boxes!
Quilters know that the key to a successful project is not just the skills but quality materials too! Subscription boxes for quilting provide quilters – newbie or seasoned – with the best items to use, from premium fabrics, quality needles, beautiful patterns to notions or tools. They take the guesswork out of your way so you can focus on creating projects like huge blankets or even cute and little pincushions!
Feel more inspired and get more creative! On this list, we've compiled the best quilting subscription boxes around to help you out!
The Best Subscription Boxes for Quilting!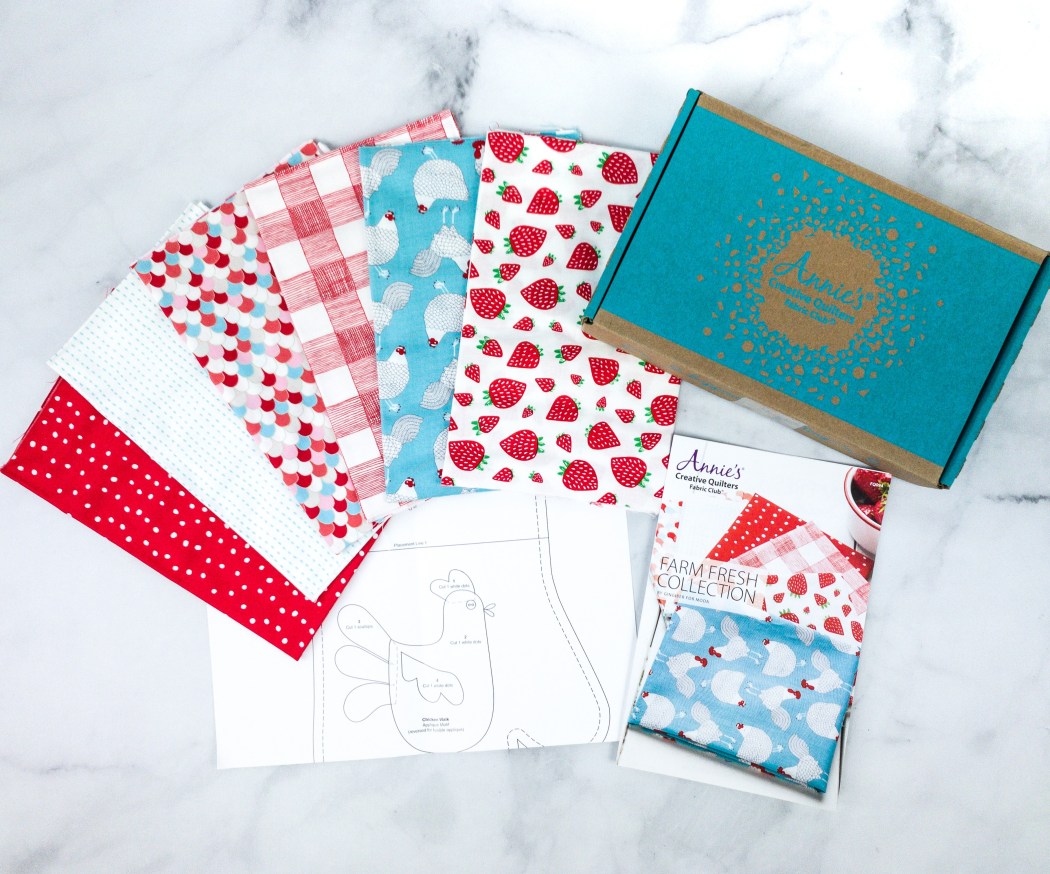 Image from: our review
What You Get: Filled with colorful and high-quality fabrics, Annie's Fat Quarter Club is the subscription to go for quilting projects. They'll deliver inspiration in a box with perfectly coordinated 6 fat quarters, made with 100% cotton. Your new stash of fabrics comes every month in a variety of colors, prints, and styles. These fabrics are sourced from America's top fabric designers and companies, including Moda, Timeless Treasures, Henry Glass, Northcott, and more. Bonus digital patterns and step-by-step instructions are also included in the package, allowing you to complete your quilting project with such ease!
See more at Annie's Fat Quarter Club Reviews.
Price: Receive beautifully coordinated fat quarters for $23.99/shipment, plus $5.95 shipping (US) or $6.95 (Canada).
Deal: Get 50% off your first month! Use coupon code SHARE50.
---
Image from: Quilty Box
What You Get: A box filled with quilty pleasure? With Quilty Box, it sure is! This monthly subscription brings a new meaning of fun with quilt projects you need to work on. Each box is curated by top designers, bloggers, and artists from all around the world, aiming to hone more of your quilting skills. It contains everything to help you start your project – 2 yards of premium fabric, a small spool of thread, 1-2 notions or tools, and an exclusive mini magazine with quilting tips, a highlight on the featured artist, articles, and two patterns (one from the featured artist and one English paper piecing project)! There is also the Quilty Box EPP so you can improve your English paper piecing skills.
Learn more on Quilty Box Reviews.
Price: Classic subscription costs $48 a month. Shipping is free within the US.
---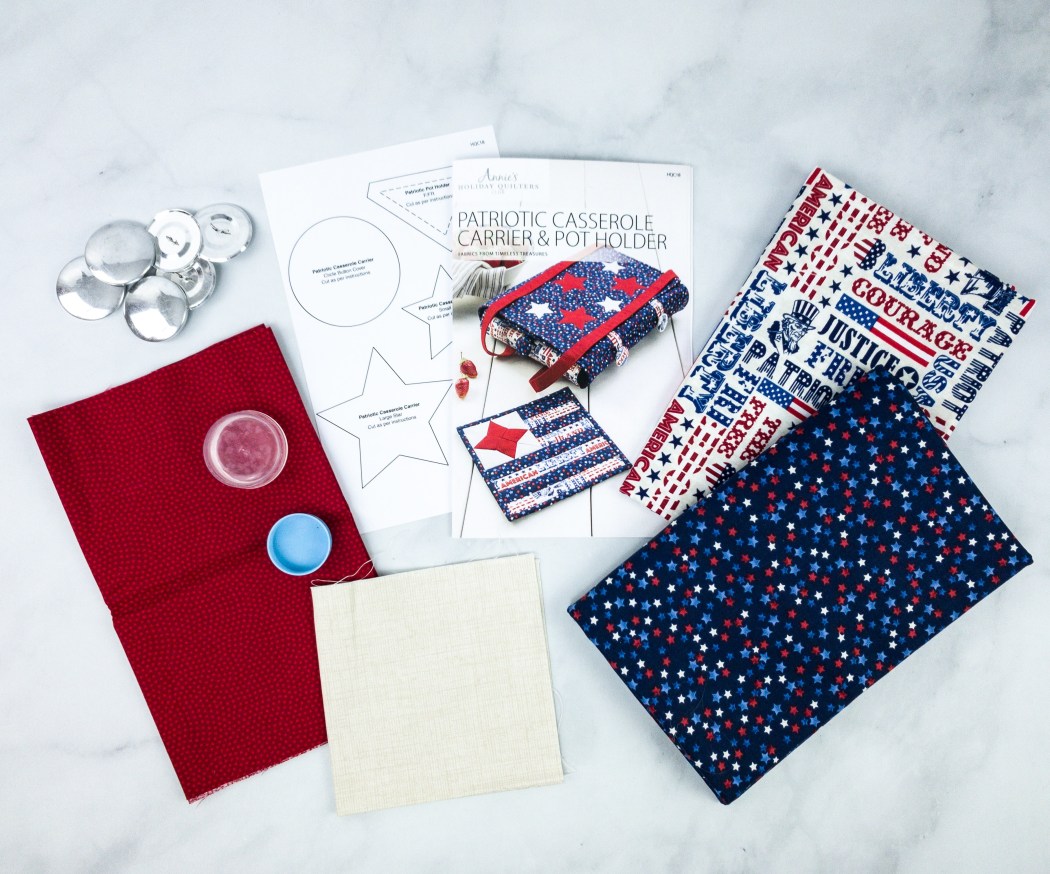 Image from: our review
What You Get: With Anne's Holiday Quilters Club, you can express your creative energy with festive quilt projects to tend! Each month, you'll receive 100% premium cotton fabrics from top brands like Timeless Treasures, Henry Glass, and more. All projects are suitable for all skill levels – and yes, that includes beginners! They even provide the backing, binding, and embellishments needed for you to create a home decor that goes with whatever season. Sample projects include wall hangings, coasters, festive table runners, and much more. Create your own holiday quilt décor and be proud to display or gift it away to family or friends!
Hop on to Annie's Holiday Quilters Club Reviews to know more.
Price: Quilt holiday decors for $39.99 per shipment.
Deal: Get 50% off your first month's kit on any clubs! Use coupon code SHARE50.
---
Image from: Patchwork Parcel
What You Get: Satisfy your inner quilter with gorgeous, traditionally-inspired fabrics to use for your quilting project. Patchwork Parcel's mission is to provide top-quality fabrics and tools to help people express their creativity in a fun and convenient way! They will deliver a bundle of coordinating fabrics, from florals to birds, straight to your door each month. Bid goodbye to trips down the fabric store to get your hands on a new stash of fabrics you want for your handmade project. Each box includes 4 fabrics with your choice of full yard cuts or half yard cuts, plus a free notion or two!
Check out Patchwork Parcel Reviews for more information.
Price: Full yard cuts cost $44.95 a month, and the half yard cuts cost $26.95 a month.
Deal: Take $10 off your first box. Use coupon code 10WITH3.
---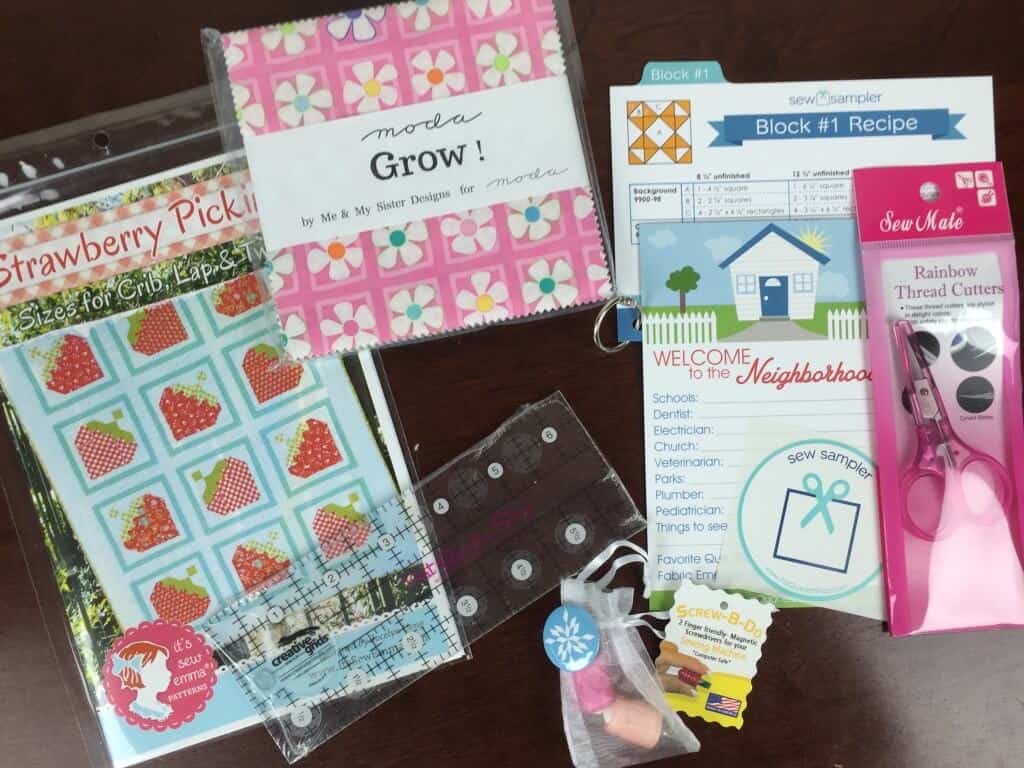 What You Get: For a unique batch of quilting supplies, Sew Sampler is one subscription to love! The box targets not just beginners or advanced stitchers but quilters of all levels. Every month, you'll receive a box with a retail value of more than what you've paid for. It includes quality fabrics, notions, patterns, thread, and some cool bonus goodies that'll make your quilty pleasure rising! Each box also comes with a free block pattern in multiple sizes. Subscribers also get exclusive perks like discounts on discounts and offers.
More about this subscription at Sew Sampler Reviews.
Price: The box costs $24.95/month + shipping.
---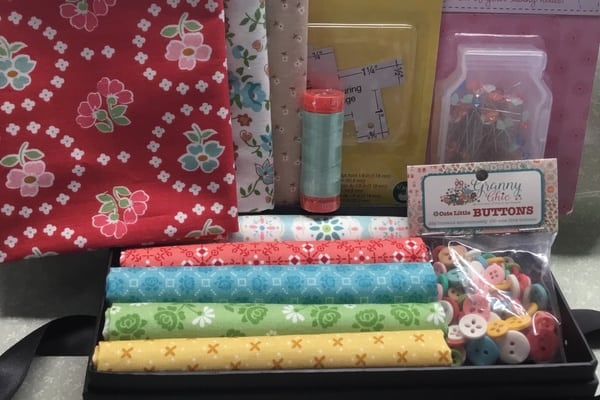 What You Get: Fun begins with every Monroe Mountain Quilt Box. You can create a beautiful and colorful project without setting foot outside 'coz they will deliver everything you need right at your doorstep. They find hidden treasures and artists to share with everyone interested in quilting. Each box comes with fun and exciting fabrics, notions, and occasionally, an extra gift! Yard cuts also varies depending on the project each month. With this quilt box, you can enjoy the magic of fabric!
Price: Monthly plan is $39.99.
---

What You Get: Get your brain ticking while your hands are working! Murder Mystery Quilt lets you do two things at a time – quilting and solving a mystery. Uncover a chilling truth as you sew each block for a piece of clue. This sew-to-see subscription is a year-long mystery quilt consisting of twelve primary block patterns (one every month). You'll receive a pattern for a monthly quilt block that'll help you slowly unfold a mystery – it's part of the fun! You'll sew not alone as they'll guide you along the way, from instructions on fabric colors to choose, the quantity of fabric needed, and step-by-step instructions for every technique. Not only do you get your brain fed with wracking mysteries, but you also hone your quilting skills! Quilt your way to the end and seek whodunit to win prizes.
Price: Solve the mystery for 12 payments of $9 a month.
---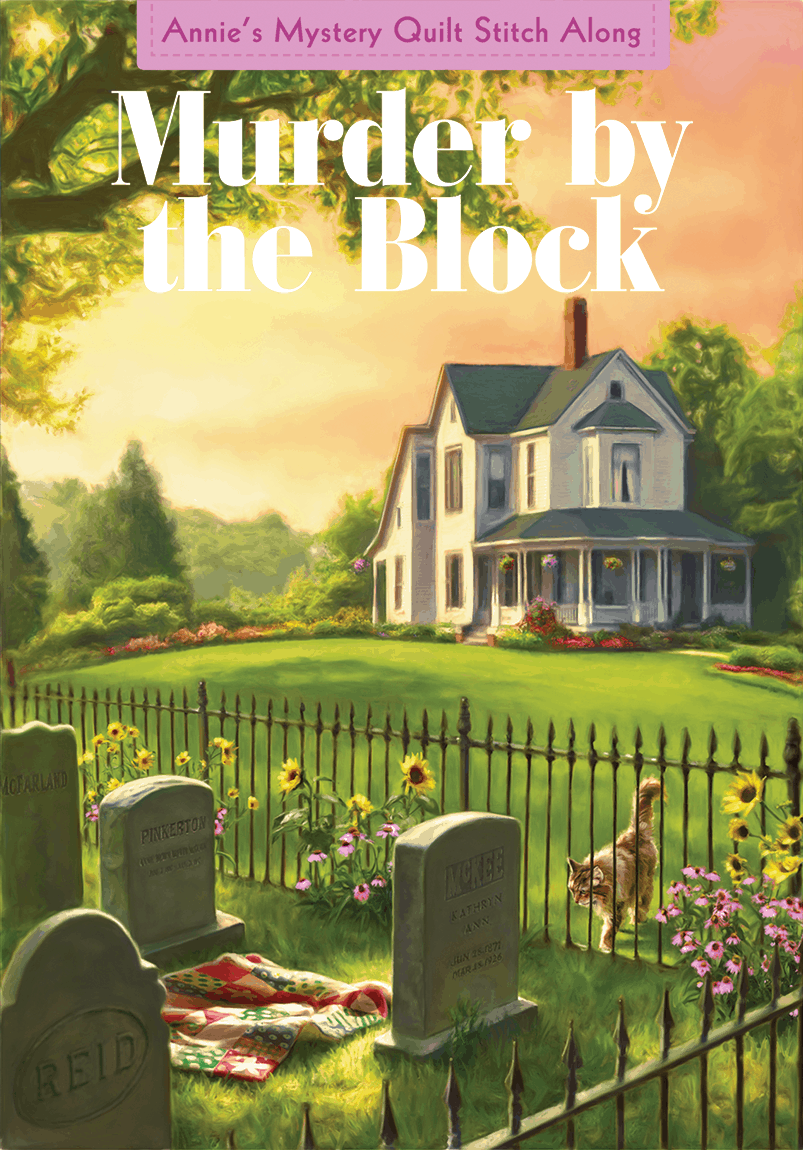 What You Get: There's nothing but excitement when you opt for Annie's Mystery Quilt Stitch Along Club. It is a mystery book club that'll sure to delight bookworms and quilt enthusiasts with every box they'll send. Let your imagination wander and take you on an unexpected adventure towards solving a mystery. Each month, you'll receive an e-book along with a block pattern to sew. Sew one block at a time and unfold a shocking plot. Each block contains pieces of clues you need to patch together to find the culprit. Read, stitch, and solve – it's that fun and exciting!
Price: A 12-month mystery quilt stitch along costs $9.99 a month.
Deal: Get 50% off your first month! Use coupon code SHARE50.
---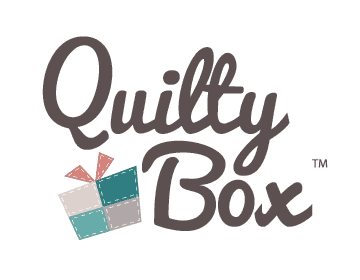 What You Get: Inspiration in a box delivered straight to your doorstep, that's what Quilty Box EPP is! This monthly subscription sends you everything to bring out your sewing muse. You'll receive a 5" charm pack, thread, paper pieces, and templates to help you get along with your EPP project. Each box also includes a mini-magazine featuring the artist for the month, articles and tips, and two patterns to follow through – one full-size pattern from the artist and one English paper piecing project. It's a quilt box serving the best of things for quilting enthusiasts, whether new or seasoned!
Price: Practice your EPP skills for $34.99 a month. Shipping is free within the US.
---
What You Get: Annie's Charm Pack Club has something to charm quilters out there. You can create your quilt project with an assortment of unique prints, colors, and styles, all coordinated for your quilting delight! Plus, bonus patterns you can access right at your fingertips with just a few taps or clicks. Delivered straight to your front door, you'll get two different charm packs from America's top fabric companies (each pack contains 42 squares of 100% cotton fabrics). No more wasting time on stores finding the perfect charm for your project. Instead, focus on finishing it off and proudly show it afterward!
Price: Subscription costs $23.98 a month, plus s&h.
Deal: Get 50% off your first order! Use coupon code SHARE50 .
---
Fat Quarter Shop Clubs
Fat Quarter Shop offers multiple clubs – here are a few of our faves!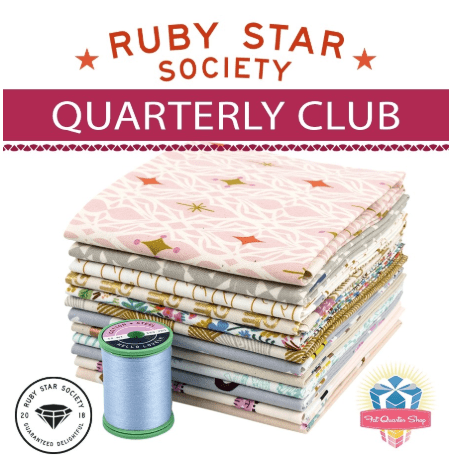 What You Get: Cheers to more quilting projects! Ruby Star Society Quarterly Club is a club by the Fat Quarter Shop that offers a new collection and pattern every quarter that honors women and quilting with vibrant patterns and fun designs to die for! You'll receive 12 fat quarters from the new Ruby Star Society collections, one spool of thread, and an exclusive pattern to use the fat quarters. With lovely fat quarters from this subscription, you can create fearlessly and endlessly!
Price: The bundle costs $39.98 per quarter, plus shipping.
---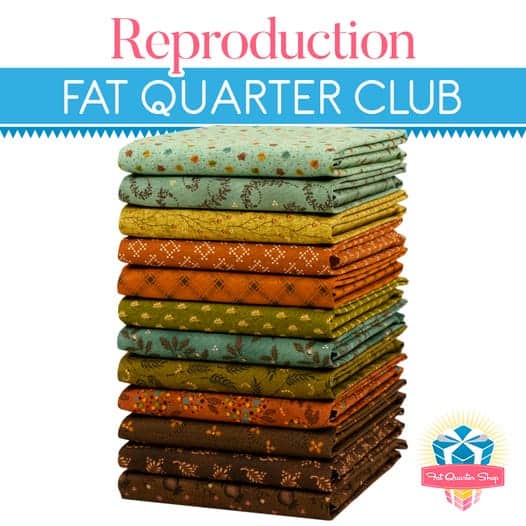 What You Get: Feel extra nostalgic and be stunned by dashing fat quarters from Reproduction Fat Quarter Club. Receive a bundle of 12 fat quarters with an assortment of prints and colors inspired by the Civil War and 1930's reproductions. A new collection will be featured each month, so you can easily build up your stash with themes that'll liven up memories from the past!
Price: Receive 12 reproduction fat quarters monthly for $29.98, plus shipping.
---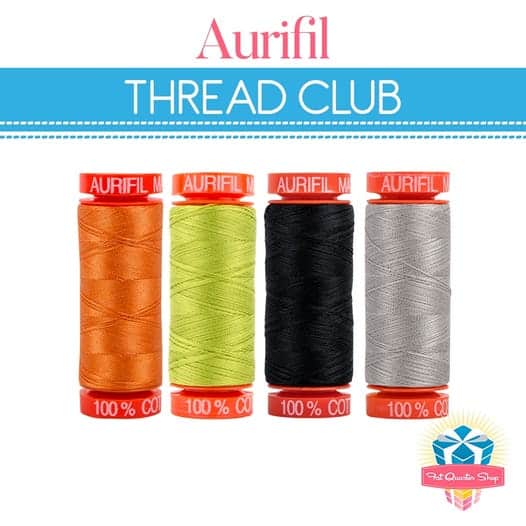 What you Get: You can't start your sewing project without a good set of threads, but Aurifil Thread Club is here to help you with that! Every month, they feature a new collection to make sure you have an assortment of high-quality threads to use for your quilting project. Acquire 4 coordinated spools of thread that are 220 yards each. The threads are made of 100% Egyptian cotton and are certified chemical-free. You can now quilt with confidence and no worries!
Price: 4 spools of threads for $14.98 a month, plus shipping.
---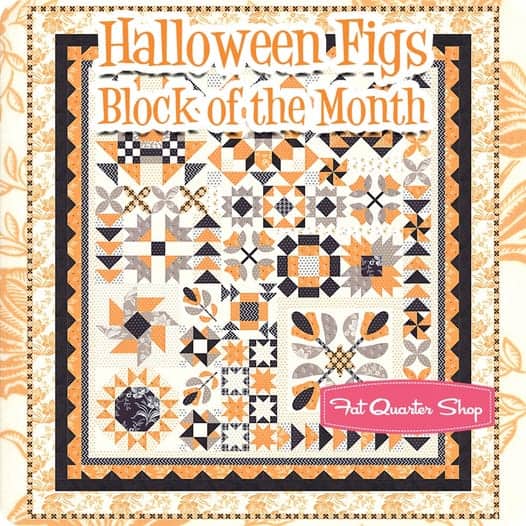 What You Get: The Halloween Figs Block of the Month runs through a 12-month course with a finished size of 66″ by 72″. This subscription comprises 12 classic pieces of block patterns combined using Hallow Eve's collection by Fig Tree Quilts. With oranges, greys, and blacks, the colors and prints feel vintage and totally give off Halloween vibes!
Price: $19.48 a month.
---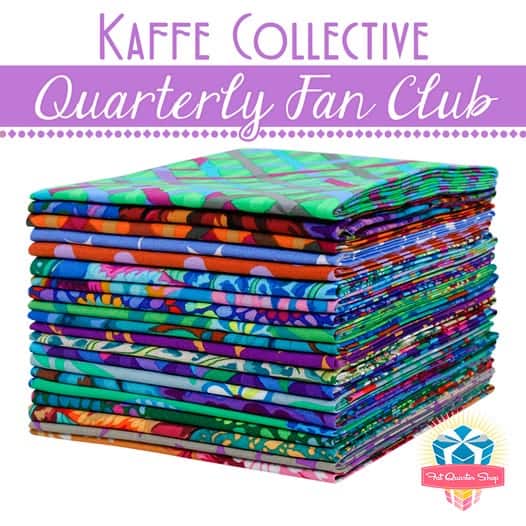 What You Get: You'll surely have fun making your own quilted project, as Kaffe Collective Quarterly Fan Club provides a new collection of fat quarters every season. Receive 20 fat quarters of Kaffe Fassett Collective Collections, along with an exclusive pattern to follow using high-quality, colorful fabrics. Enchant yourself with diverse & vibrant-colored fat quarters, making every project full of life!
Price: Get a bundle of fat quarters for $59.98/quarter, plus shipping.
---
And that's our list of the best subscription boxes for quilting! Did you find the right box for your quilting pleasure?
There are more amazing subscriptions to try! Check out our list of all the best subscription boxes in every category!