Aside from steak, Bacon is definitely one of the most loved meats across the country. It makes every meal better – and every month will be better with a delivery of gourmet bacon! Imagine waking up from the smell of bacon being fried in the kitchen every morning. The scent and flavor of thin slices, crispy, fatty, sweet, and salty bacon are one of the most delectable pictures you'll say thank you it existed. Satisfy your bacon cravings through a convenient way of subscribing to bacon subscription boxes.
This list features the highest-quality premium bacon the country has to offer! You have the option to choose plain, flavored, or spicy ones. You can also choose the box size and even schedule the frequency of the delivery. With bacon subscription boxes, you do not have to endure your cravings! Get your monthly or daily dose of bacon goodness with the best bacon subscription boxes around.
If you are looking for the best bacon subscription boxes available, you can check out our complete list of the bacon subscription boxes and see all the great choices you can choose from!
The Best Bacon Subscription Boxes!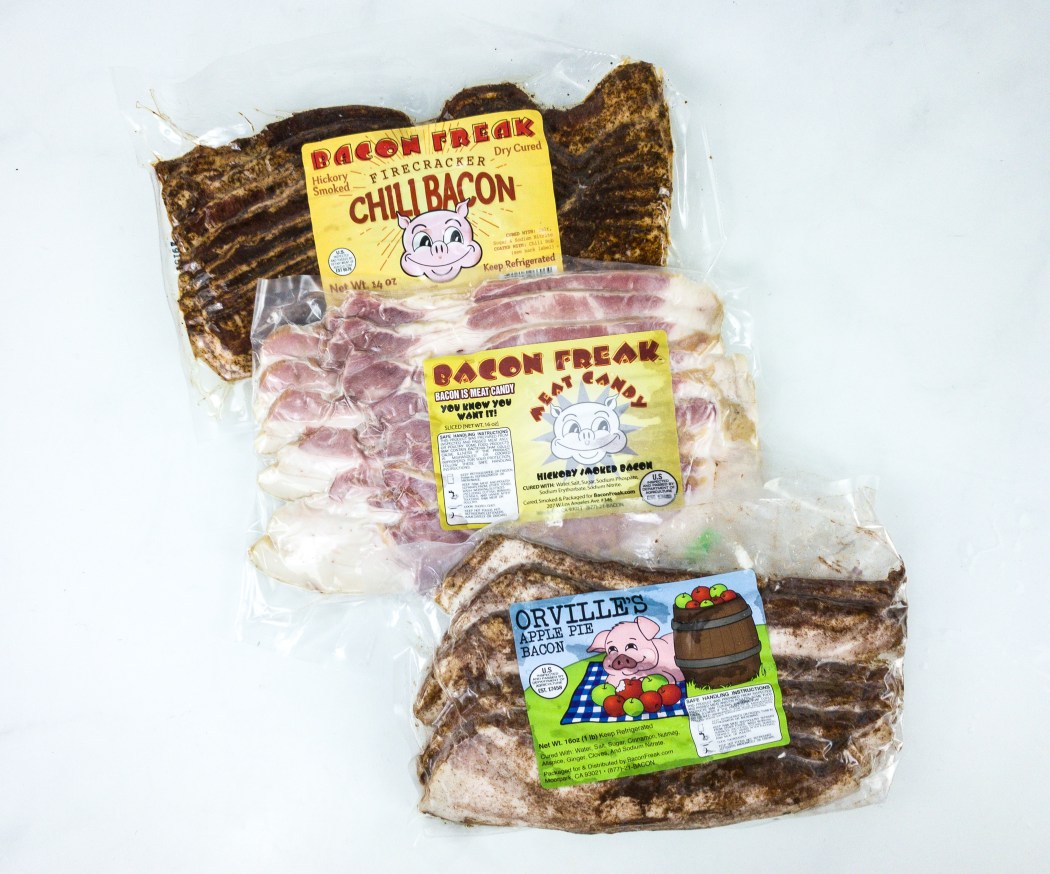 What you get: Bacon Freak Bacon of the Month Club offers monthly bacon subscription that includes a variety of flavored gourmet bacon monthly. Every box includes premium-quality, artisan, small production batch bacon sourced from well-known producers across the USA. You can choose from:
Bacon Is Meat Candy with 2 packs of bacon – starting at $149.75 (3, 6, 12-month subscriptions available)
King Size Bacon Is Meat Candy with 3 packs of bacon – $179.95 for a 3-month subscription
Bacon Plus Bonus with 2 packs of bacon and 1 pack of sausage – $179.95 for a 3-month subscription
To know more visit our Bacon Freak Reviews!
Price: Subscription costs starts at $149.75 for Bacon is Meat Candy, $179.95 for King Size Bacon and Bacon Plus Bonus.
---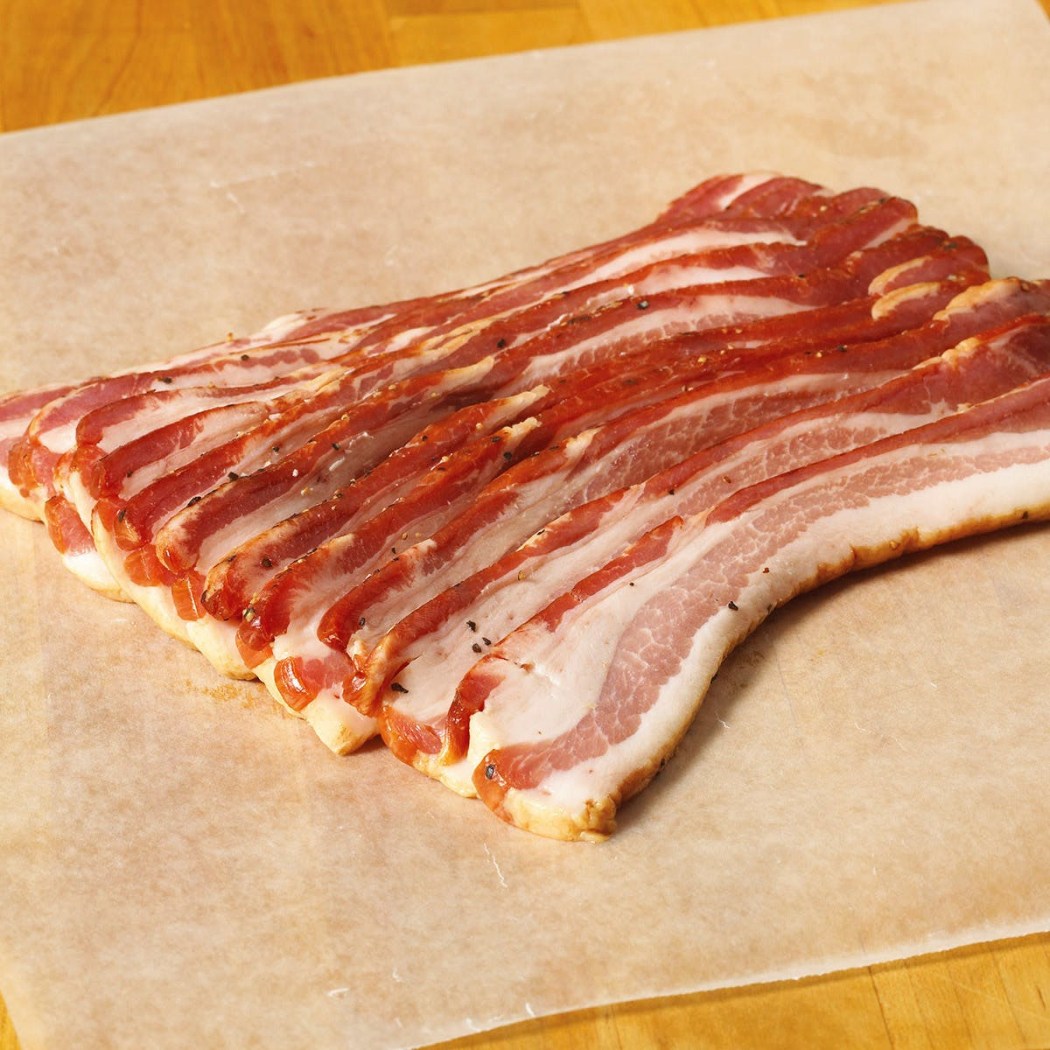 What you get: Looking for the perfect gift for your foodies friends and loved ones? You definitely must try this amazing subscription from Goldbelly Bacon. Each month, subscriber will receive a fresh box of approximately 2-5 lbs of delectable bacon that is good for 5-6 people. The box may contain one of the best bacons in America including peppered, spiced, or even thick stripped bacon. A gift your families and friends will surely never forget!
Price: Subscribe monthly for $69.
---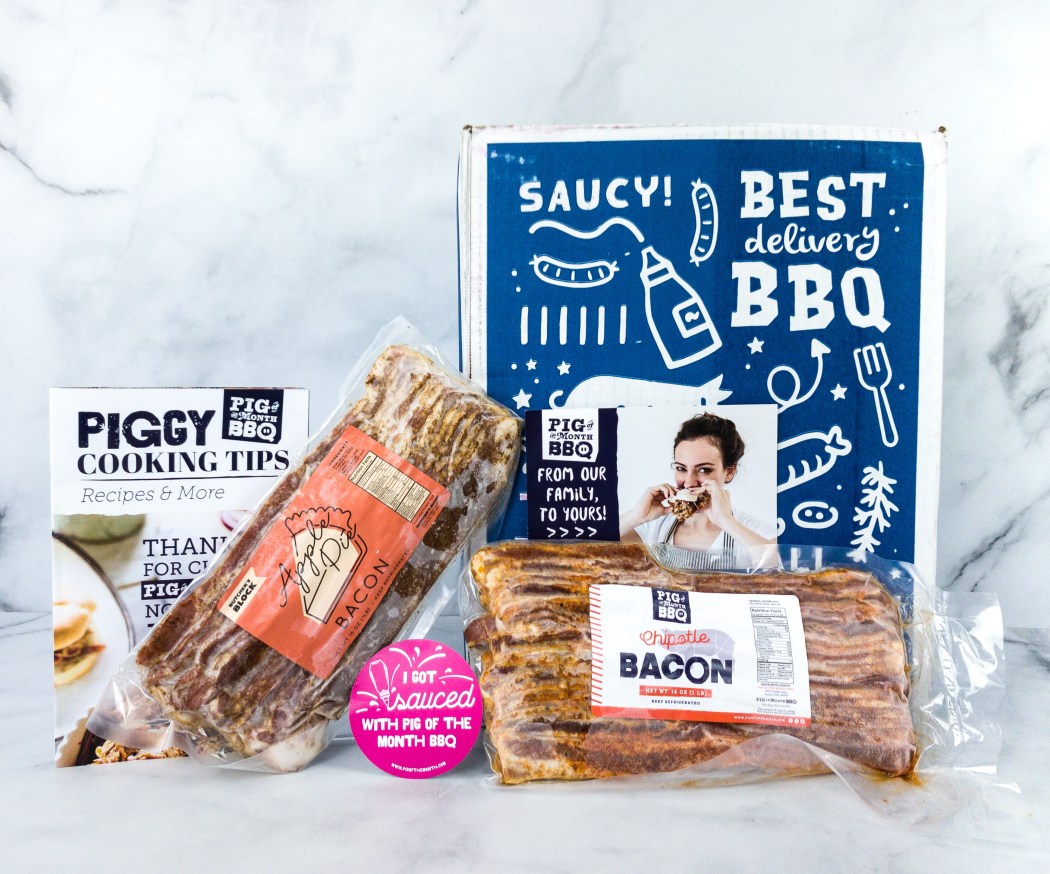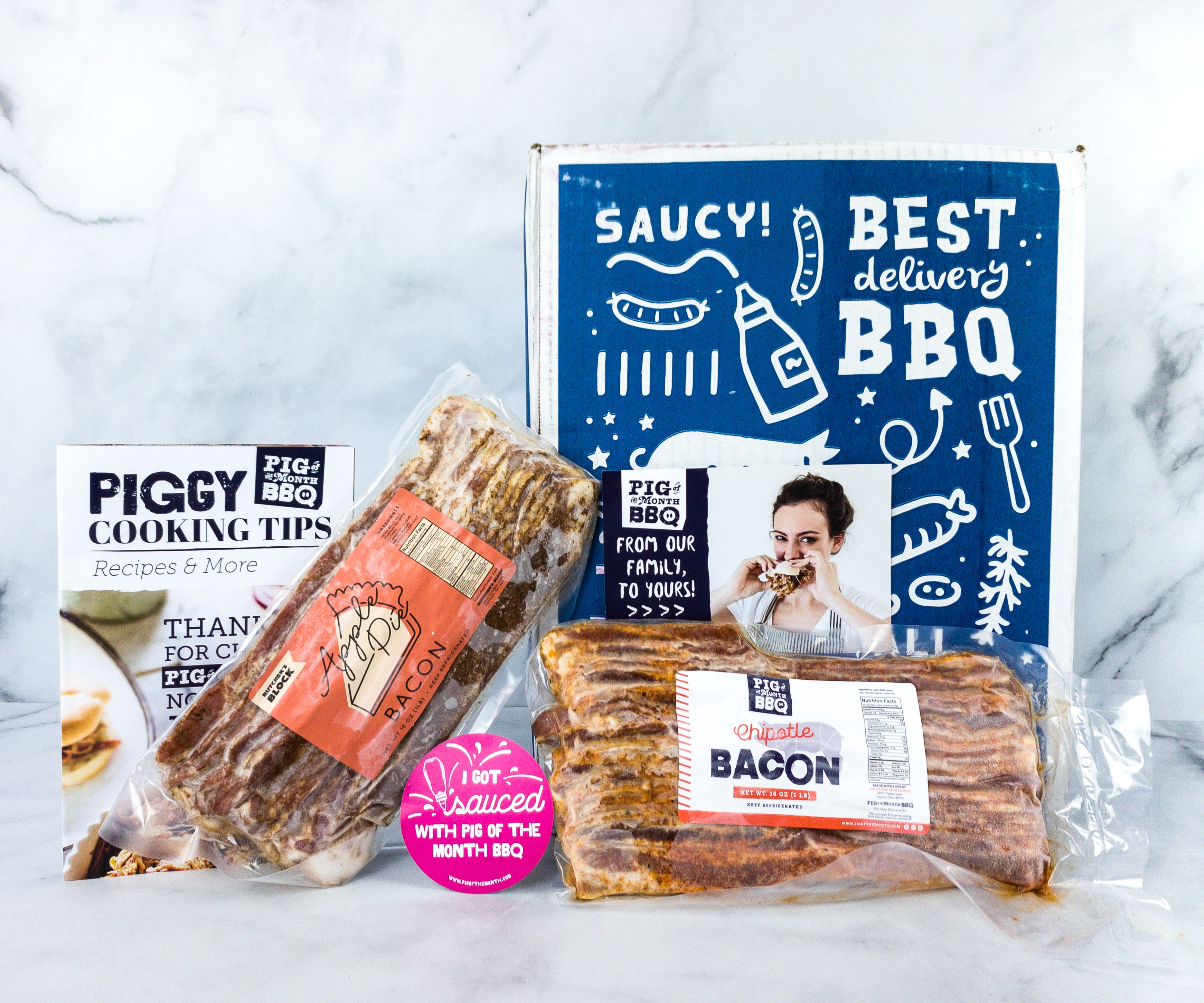 What you get: Pig of the Month Club Bacon of the Month Club delivers premium-quality, all-natural, and preservative-free meat.They currently offer two kinds of subscriptions: BBQ of the Month which offers BBQ and sides in every box and Bacon of the Month which offers 2 pounds of bacon in every box.
Read Pig of the Month Bacon of the Month Club Reviews and see past box contents!
Price: Bacon of the Month box starts at $119 for 3-month plan, $209 for 6-month plan, $299 for 9-month plan, and $399 for 12-month plan.
Deal: Get 15% off! Use coupon code hello15.
---
What you get: Get the finest and the most amazing bacon meat available! Each month, Bacon Buff will send you 2 pounds of the most fantastic and the best bacon made by the best bacon maker around the country. Along with their bacon, they also send recipe cards, sweet deals, super cool shirt, and other freebies to take your bacon to the next level!
Price: Boxes starts at $29 per month.
---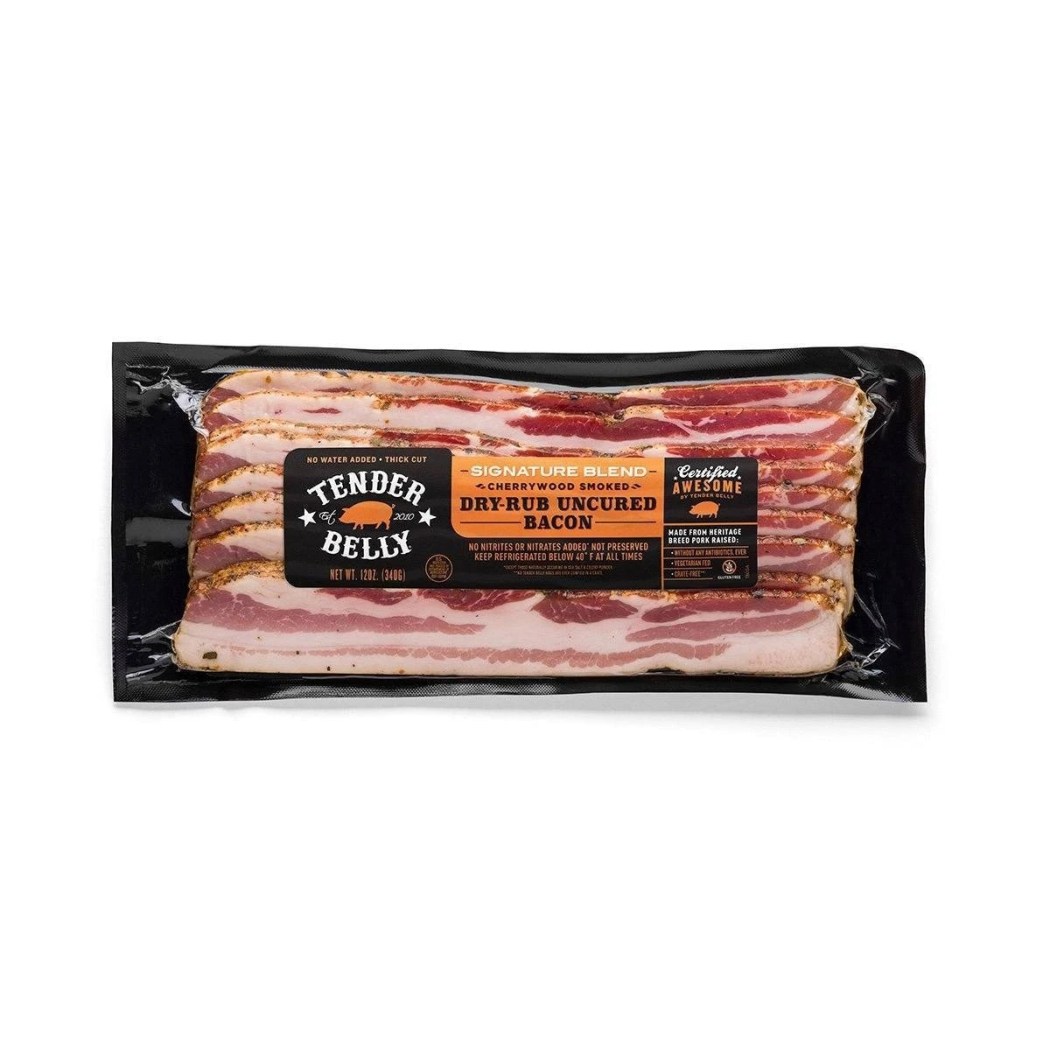 What you get: Experience the world's best bacon delivered straight at your door monthly! Tender Belly's Bacon of the Month Club contains up to four pounds of dry-cured, cherry wood-smoked bacon blended with their signature maple rub, and spiced up habanero mix. You can also try their no sugar variety for carb-free bacon munching experience!
Price: Get this subscription for $64/month.
---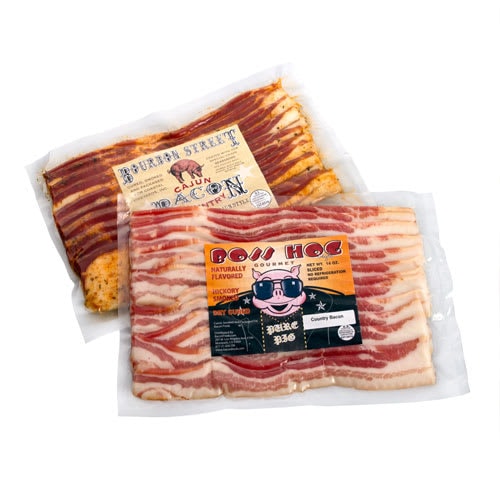 What we made: Amazing Clubs Bacon of the Month Club sends two 1 lb. packs of carefully made gourmet bacon cured with the finest ingredients available. Every box comes with an exclusive club newsletter that contains announcements, news, and free gifts. This subscription is available in 3, 6,12, 24-month and quarterly intervals.
Price: Subscription box costs $48.95/month, 3 Month Club- $146.85, 6 Month Club- $293.70 and 12 Month Club- $587.40.
---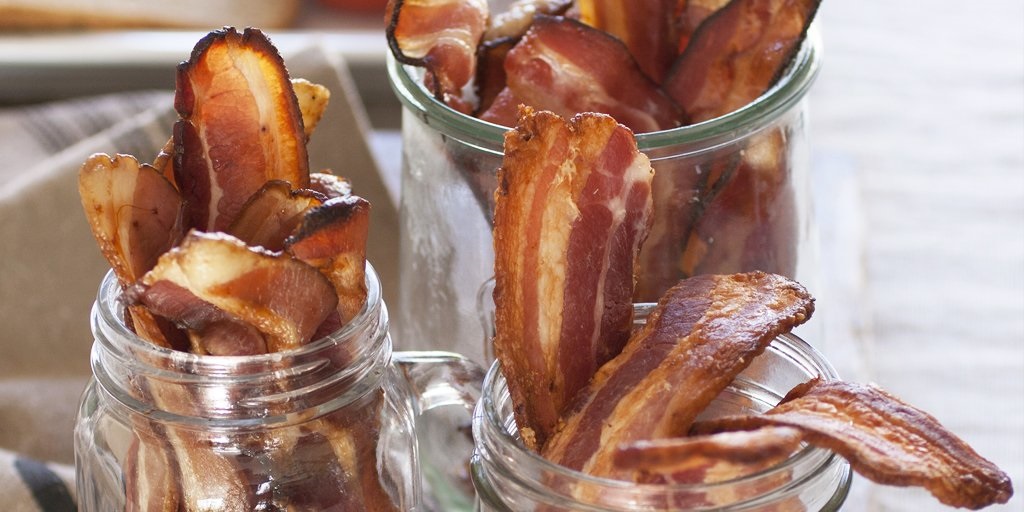 What you get: You'll never go wrong with bacon, especially with these scrumptious bacon meats from Igourmet Bacon of the Month Club! Every box contains two 12-16 oz. pouches of artisan smoked bacon together with an information sheet about the bacon's background and flavor profile. The best bacon subscription you'll surely never want to miss!
Price: Choose your plan from: 3 Month Plan – $134.99, 6 Month Plan – $269.98 and 12 Month Plan – $485.96 (Save 10%)
---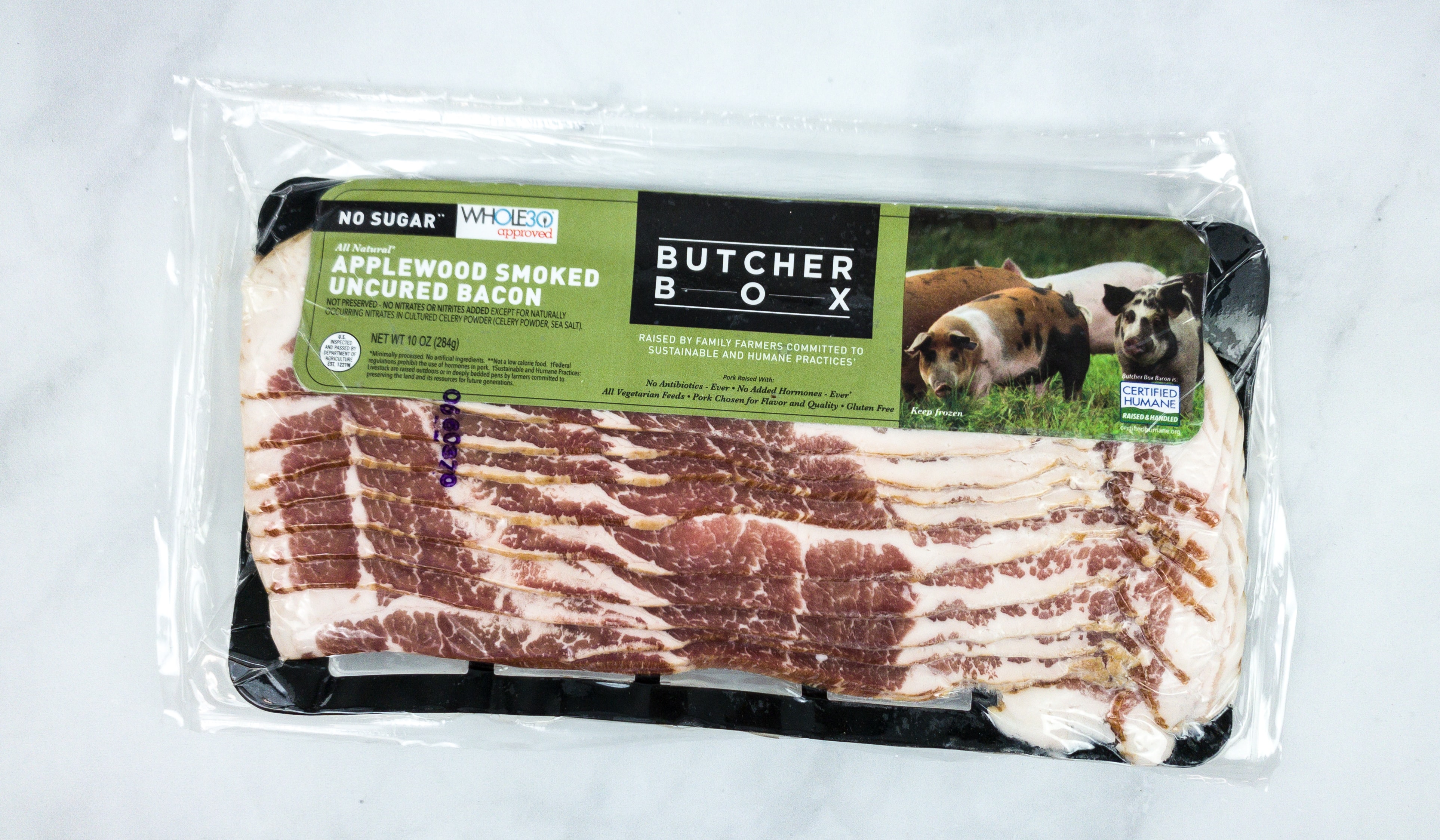 What you get: Butcher Box delivers a selection of premium quality meat enough for about 15-20 meals in each box! Everything has been carefully cut and prepared, saving you a lot of time compared to when purchasing from butcher shops. Their uncured smoked bacon is truly irresistible, as they are certified to be gluten-free, non-GMO, and paleo-friendly too!
See Butcher Box Reviews to learn more about their offerings!
Price: Subscribe for $129 every month.
Deals:
Get 2 Filet Mignons, 2 NY Strips & 4 Top Sirloins FREE in your first ButcherBox – that's $75 worth of steaks FREE! Deal applies automatically, just visit and subscribe.
Check for the latest special offer for Butcher Box! Use this link to get the deal.
---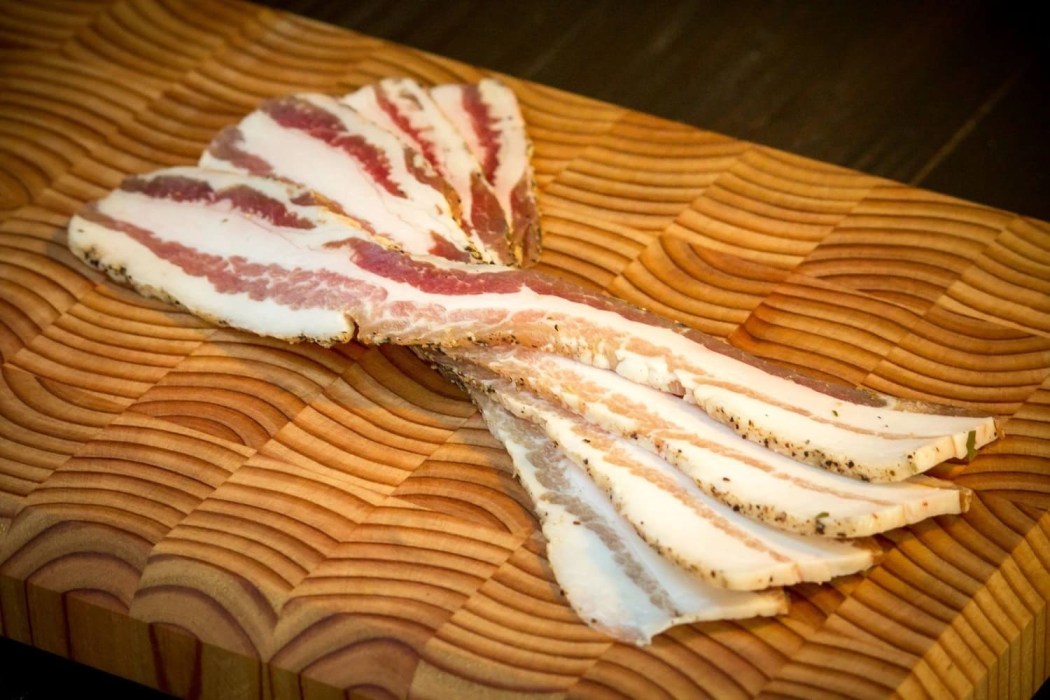 What you get:  High-quality, thick-cut premium gourmet bacon awaits you when you subscribe with The Baconarium! Each box contains pasture raised pork carefully handcrafted and processed to turn into a delectable bacon cut meat blended with the finest ingredients available. The ideal subscription to satisfy your cravings!
Price: Each box costs $47 per month.
---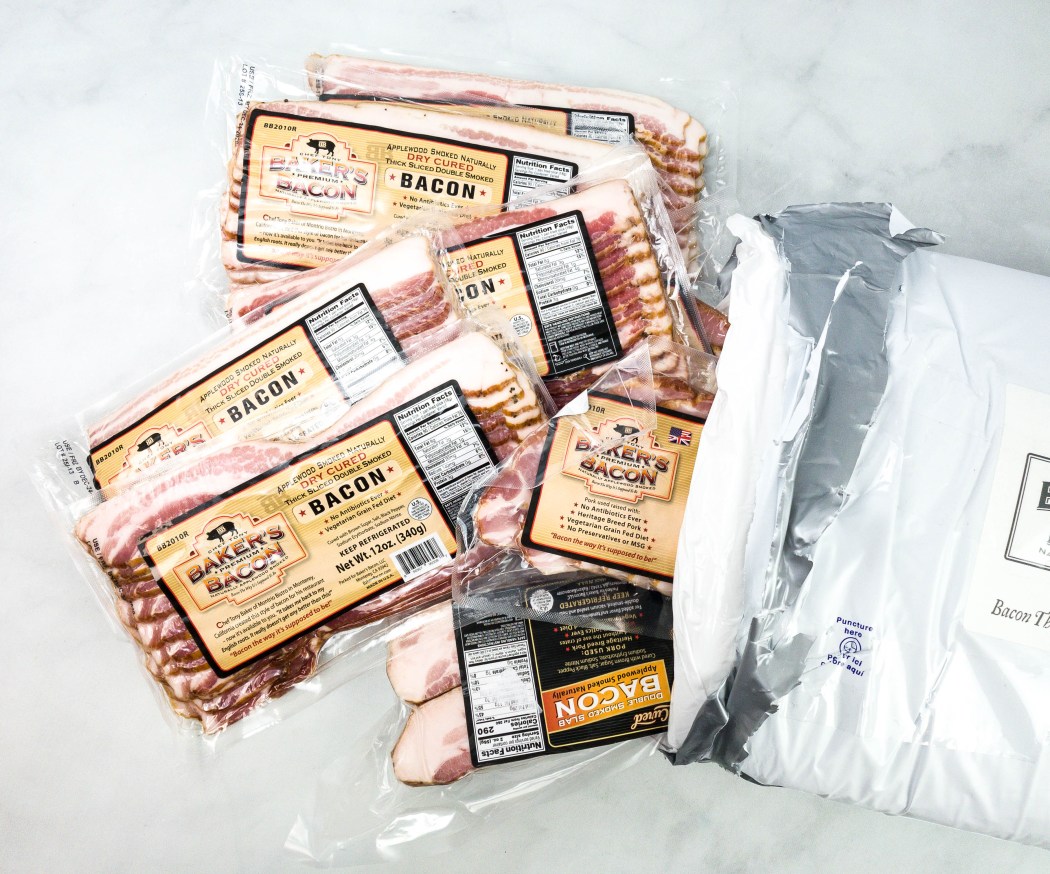 What You Get: Baker's Bacon ships perfectly flavored artisan bacon straight to your door! You can even choose how often they would deliver it to you. Each shipment contains 6 lbs of bacon that is sourced from a heritage breed pork and fed with a 100% vegetarian diet. Each package also comes with an additional surprise cut and a seasonal recipe!
Price: The Bacon Club box costs $95 a month.
---
And that's our list of the best bacon subscription boxes for 2020! Did you find the perfect subscription box for you?
Don't forget to check out our list of all the best subscription boxes in every category!
Say Hello to more Meat subscription boxes!