We all know that there's something oddly exhilarating about getting spooked, whether it's through terrifying movies, chilling books, or a dose of horror-themed goodies. Well, guess what? You no longer have to wait for the next Halloween to satisfy your craving for fright. These horror subscription boxes are here to deliver the screams and shivers straight to your door, month after month!
Show More (2 items)
Step into a world of suspense as you unwrap a thrilling collection of horror must-haves. From spine-tingling movies that will keep you on the edge of your seat to macabre books that will haunt your dreams, these subscriptions have it all. Prepare to encounter blood-curdling surprises, ghoulish collectibles, and spooky treats that will ignite your love for all things horror!
It's time to embrace the thrill with the best horror-themed subscription boxes in town. Don't let the opportunity to feed your horror-loving soul slip away – join us on this shocking ride and experience the true essence of the macabre!
The Best Horror Subscription Boxes for Every Fan!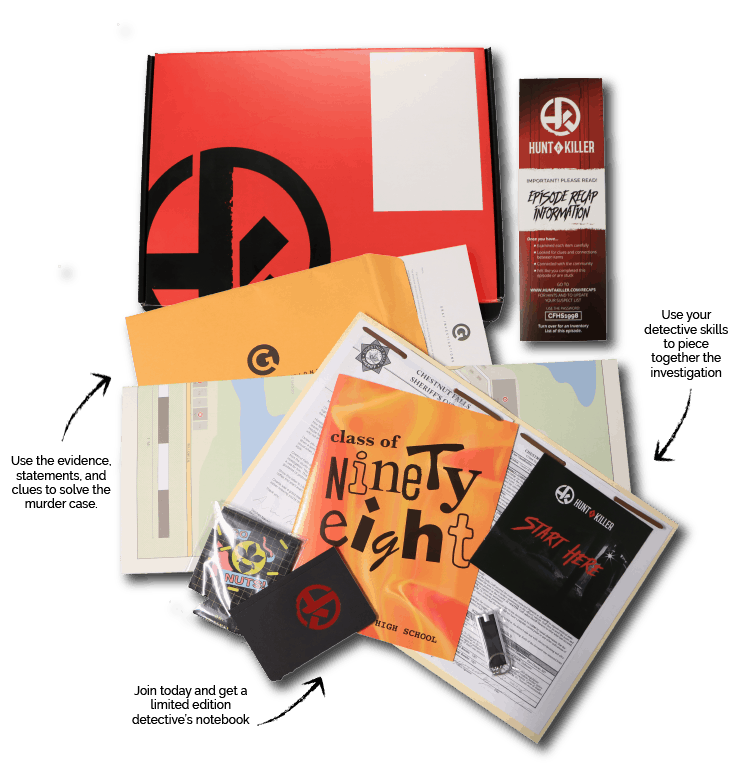 Image from: Hunt A Killer
What You Get: Whether you're a frustrated detective or someone who just loves solving mysteries, Hunt A Killer's monthly mystery game is made exactly for you. Help a private investigator uncover the truth and find yourself immersed in nerve-wracking stories (mystery or horror). It's a monthly subscription filled with hand-crafted yet high-quality clues to make you feel like you're solving a real case! Each investigation unravels over a six-episode season, complete with different clues and physical items to help you get through with the mysteries. Examine the pieces of evidence and eliminate one suspect or uncover supernatural forces each month until you reach the end and catch the culprit. Items include autopsy & police reports, witness statements, letters, and more!
Deal: Get 10% off your subscription! Use coupon code HELLO.
---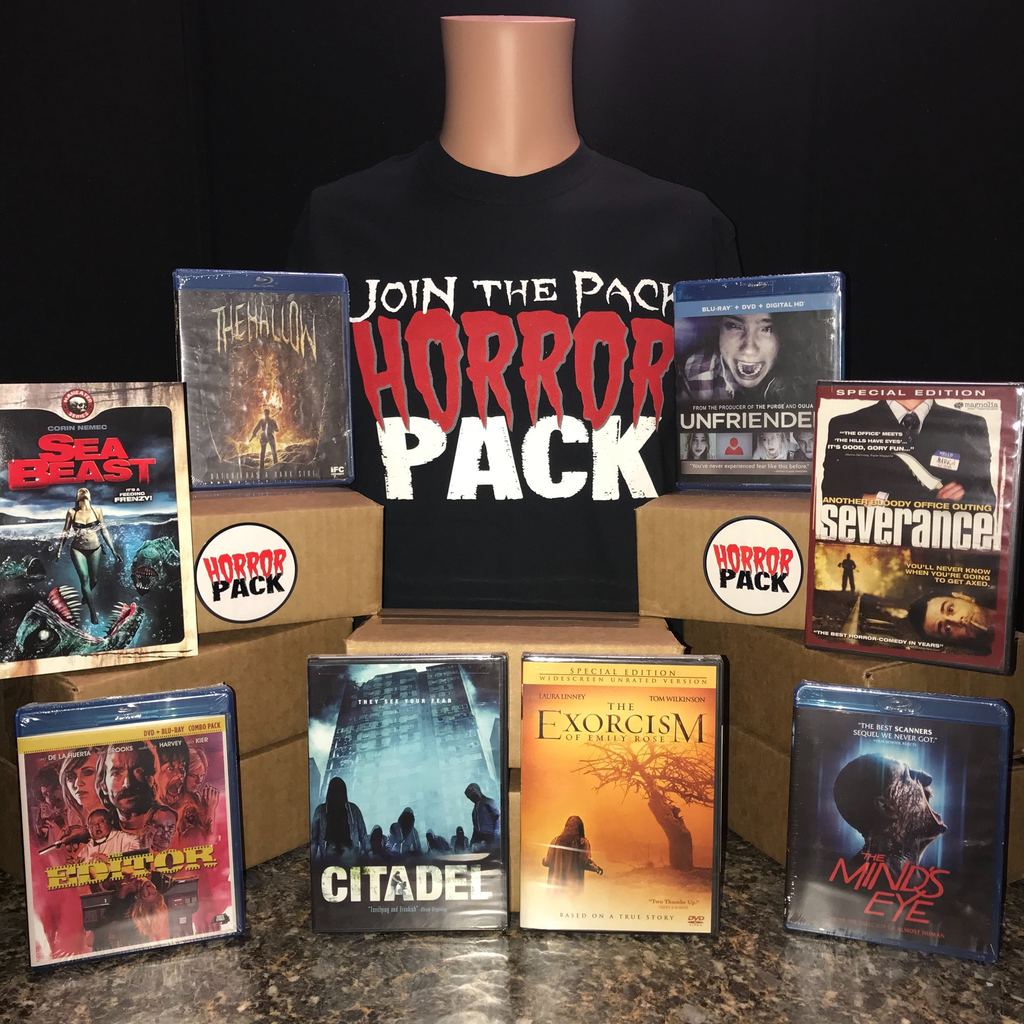 Image from: HorrorPack
What You Get: Horror movie marathon, anyone? HorrorPack is a subscription that sends brand new horror movies to your door, and you can also choose whether you want to receive it in a Blu-ray or a DVD format. They have a panel that chooses four titles for each month, and yes, all the selections are yours to keep! It's a fun and easy way to fill up your shelves with the best and latest titles. When this box arrives, all you will need is to pop it in your player and make sure you have snacks in handy. Maybe a flashlight too, and a baseball bat, just in case!
---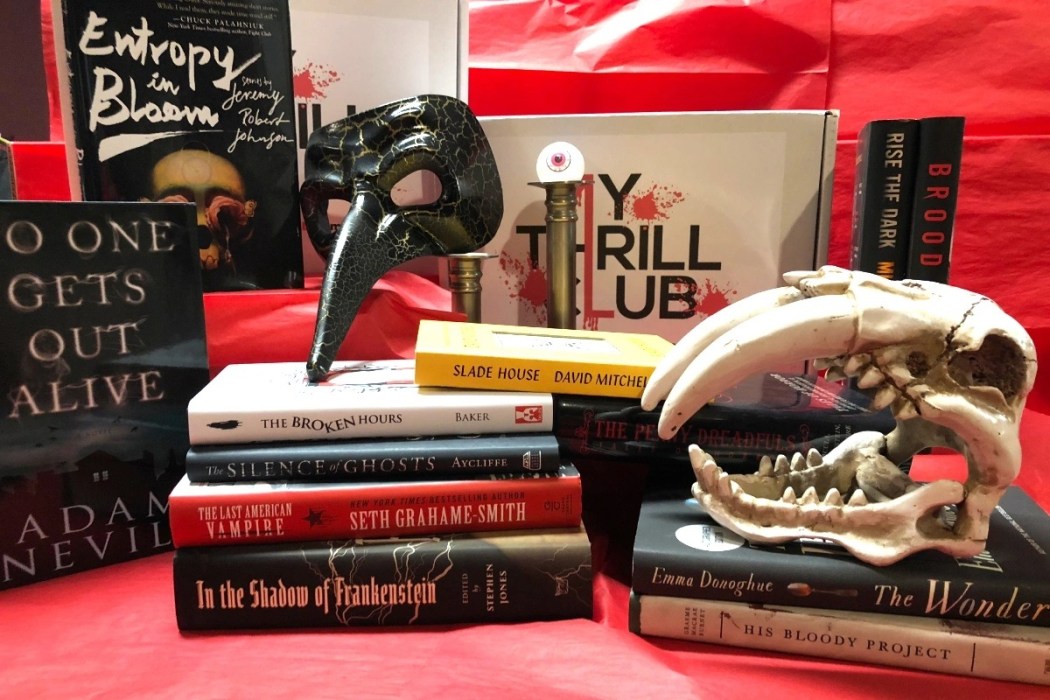 Image from: My Thrill Club
What You Get: Prefer to read at home while sitting comfortably on your snuggly couch or on the go? You can do both! My Thrill Club sends you the best horror titles and creepy reads you can't get enough of! They send two exciting hardcover books at a price that's less than the cost of one paperback title. There is also a code for an eBook every month in Thriller, Mystery, or Horror genre. This subscription makes a great way of getting books from both established writers and new authors, as well as an easy way of filling your shelves with scary books that you can repeat over and over!
Deals:
Get 10% off Your First Order! Use coupon code READ .
Get your first month for only $9.99 Use coupon code THRILL.
---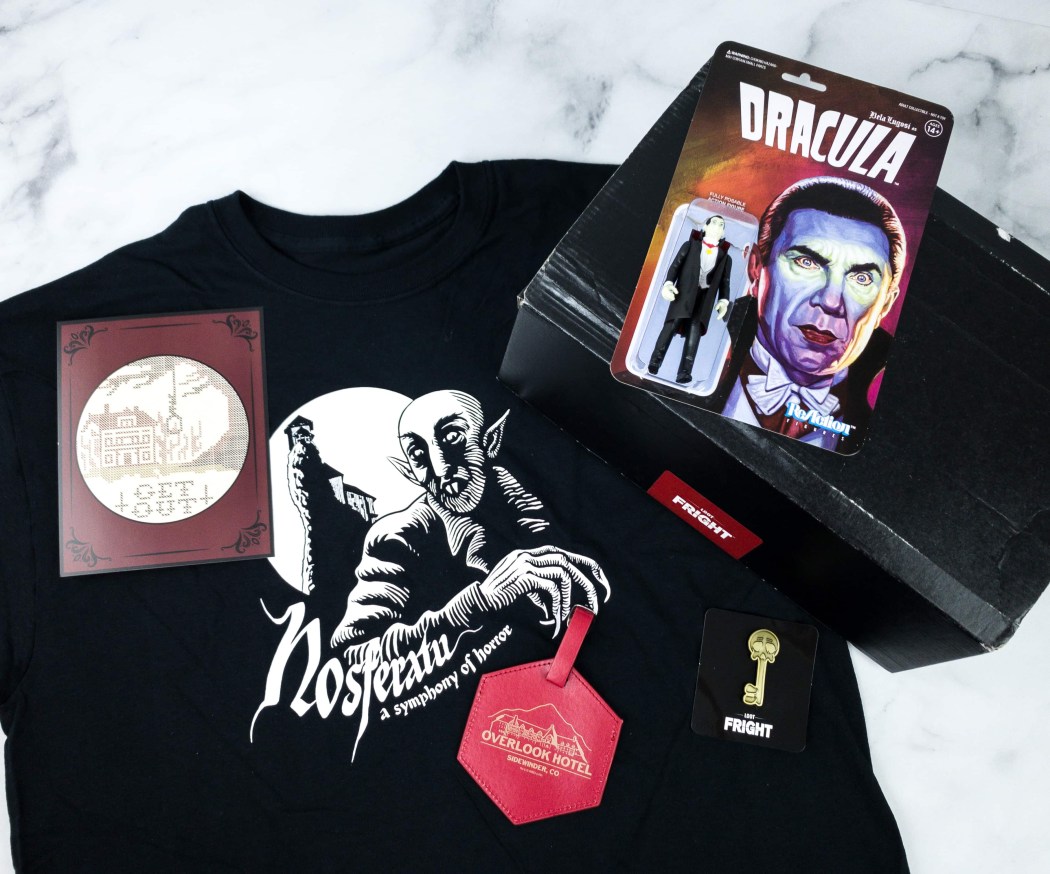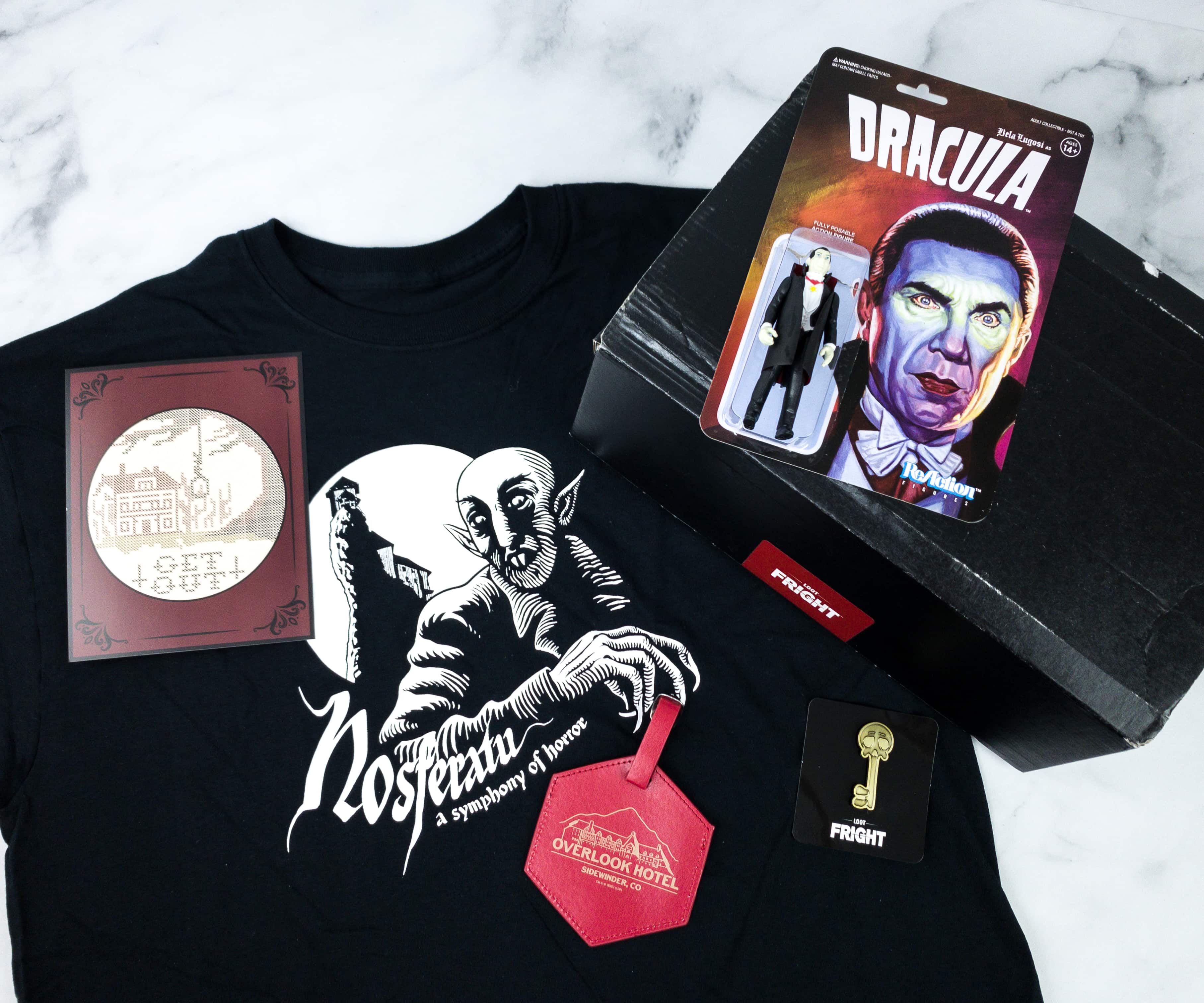 Image from: our review
What You Get: Not only does Loot Fright send creepy and strange stuff, but the ones from your favorite horror series and movie franchises! Each themed box contains a mystery mix of 4-6 fan-favorite horror items, which may include collectibles, apparel, and home goods, all tailored to a diehard horror fan like you. From classics such as Dracula and Frankenstein to zombies and scary folk tales from around the world, you'll find them all through this subscription! Past themes include Frightmare, Possessions, Homebodies, Dead Letters, and more freakishly good themes.
Deal: Save 15% on your subscription. Use coupon code HELLOSUBSCRIPTION15.
---
Image from: our review
What You Get: Spooky and cute go hand in hand with Spooky Box Club. It's a monthly subscription that sends themed goods, and despite the fact that it's aimed towards horror aficionados, anticipate cuteness to be written all over the box! Items range from accessories like necklaces and pins to unique collectibles and prints. And although targeted for adults, kids will surely appreciate most of the items too. Another thing we love about this subscription is they donate a portion of the proceeds from each box purchased to a worthy cause every month!
---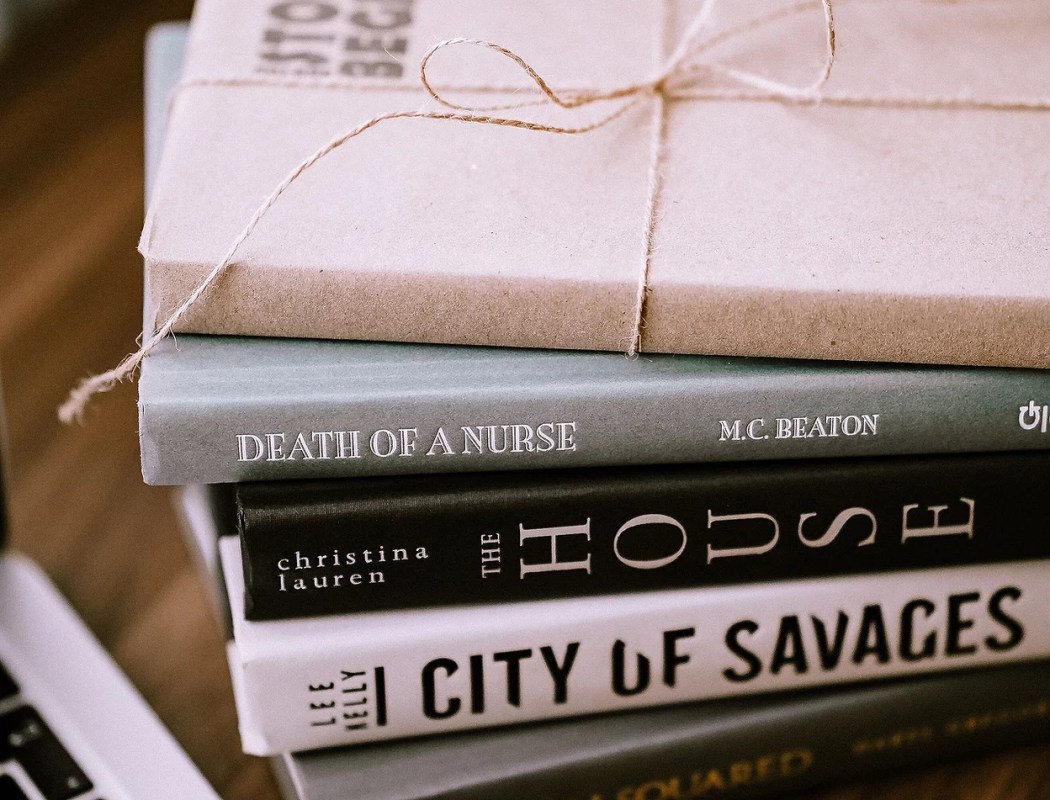 Image from: and the Story Begins
What You Get: Reading books is always a fun learning experience and a nice source of entertainment too! If you find yourself devoted to reading, and the Story Begins will help you discover good reads to delve yourself into. This book club sends out two new and handpicked books that are individually wrapped to your door every month, which is according to the genre you've chosen… And if you love mysteries, thrillers, or horror reads, they can recommend you with the best, fresh, and great books. With this subscription, it's now easy to feed your inner bookworm with spooky books that are worth reading!
---
Image from: Night Worms Book Club
What You Get: Night Worms Book Club is a monthly book club that will touch your horror-loving senses. They work closely with publishers to give you the best in horror fiction. Every month, they put together a package containing at least 1-2 books that are selected by two dedicated horror fans and a goodie bag filled with coordinating creepy goodies like bookmarks, stickers, magnets, and usually something to drink (coffee, tea, cocoa). They sometimes include coupons and discounts so you can get more horror titles from publishers and distributors. The books are a 100% good read, and you can be sure they have scary storylines that'll make your heart jump out from your chest!
Deal: Get $5 off your first package! Use coupon code TAKE5 .
---
Image from: Shudder
What You Get: Shudder is a horror-focused video streaming service that gives you access to the best horror movies – from classics to award-winning films and even original horror content that you can't stream anywhere else. Some of the themes you can look forward to include Supernatural, Killers, Creature Features, Psychological Thriller, Crime & Mystery, Revenge, Sci-Fi, Cult, and more!
Deal: Try Shudder Premium free for 7 days and get unlimited, ad-free, and uncensored access to the full member experience! Deal applies automatically, just visit and subscribe.
---
And that's our complete list of the best horror subscription boxes!
Want to see more? Browse our list of all the best subscription boxes in every category!