Sometimes, having a good fright is actually fun, whether it's from horror movies, books, or other horror-themed stuff! And now, you don't need to wait until next Halloween to get your hands on frightening and blood-curdling items – these horror subscription boxes will provide you with Halloween must-haves month after month!
If you're a horror fan and delighted by scary stuff, you can grab horror-themed subscription boxes! These creepy subscriptions send the best horror merchandise in town, and sometimes, they even include apparel and accessories for your horror-inspired get-up, not just for Halloween but all year round!
Feed your horror-loving senses and indulge yourself with the best items to accompany your love for all things scary. It would be a crime if you don't seek thrills and collect creepy, hair-raising stuff, so hop on, and we'll take you on a shocking ride with the best horror-themed subscription boxes around!
For more spine-tingling subscriptions, check out our full list of horror subscription boxes!
The Best Horror Subscription Boxes for Every Fan!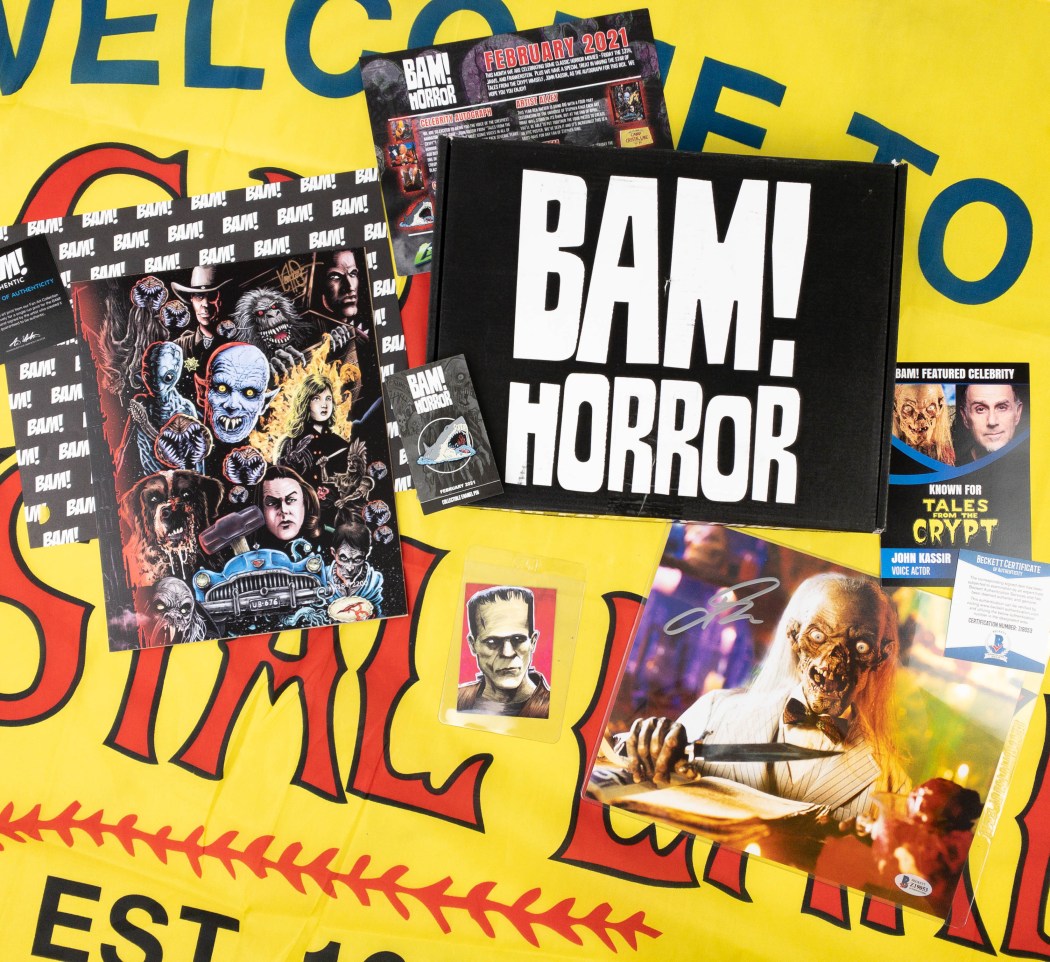 Image from: our review
What You Get: The BAM! Horror Box is a full-fledged Horror Con experience delivered directly to your door! This horror-themed monthly subscription is curated by the same people behind The Bam! Box, so expect a lot of geeky goodness and limited release/exclusive items every month coupled with horror and chills. They'll send you one spooky package with 4 to 6 items inspired by the most popular horror franchises, including fan art, prop replicas, comics, souvenirs, and a real celebrity autograph! So whether you're looking for autographed memorabilia to add to your growing collection or costume ideas for a Halloween party, this box is a total treat.
Visit The Bam! Horror Box Review for more info.
Price: Each box costs $29.99 per month.
---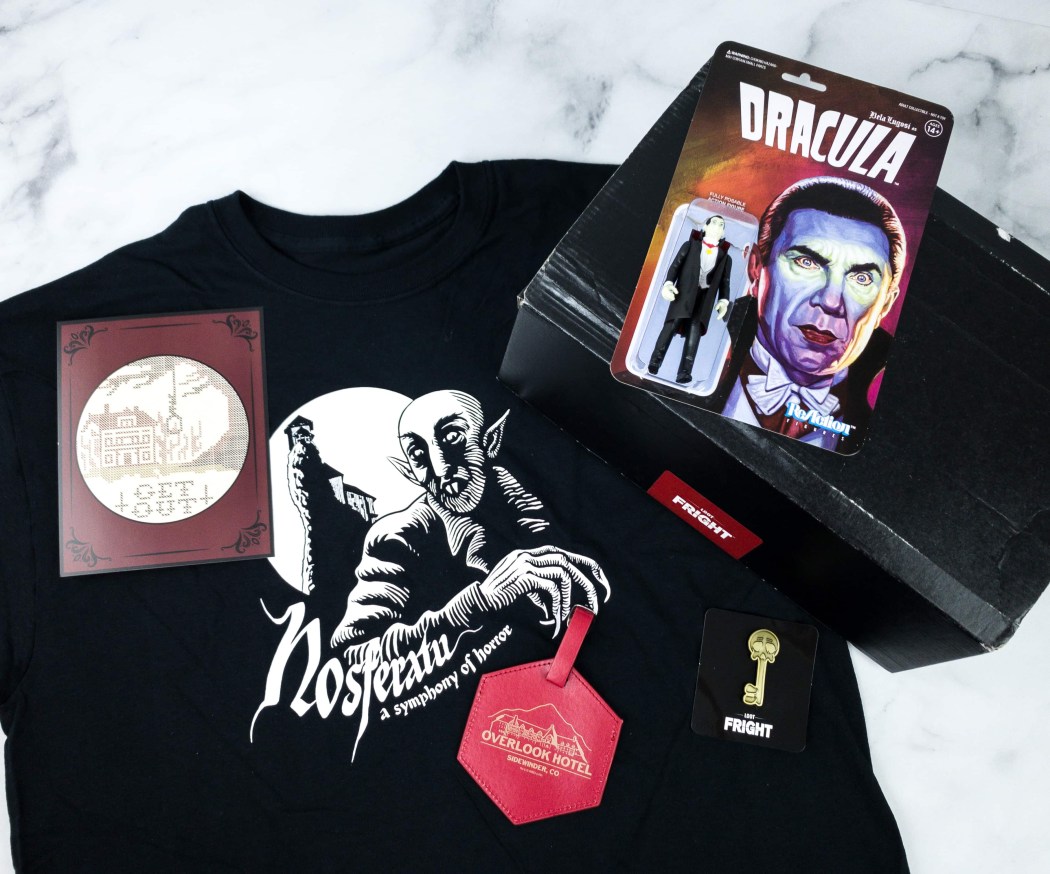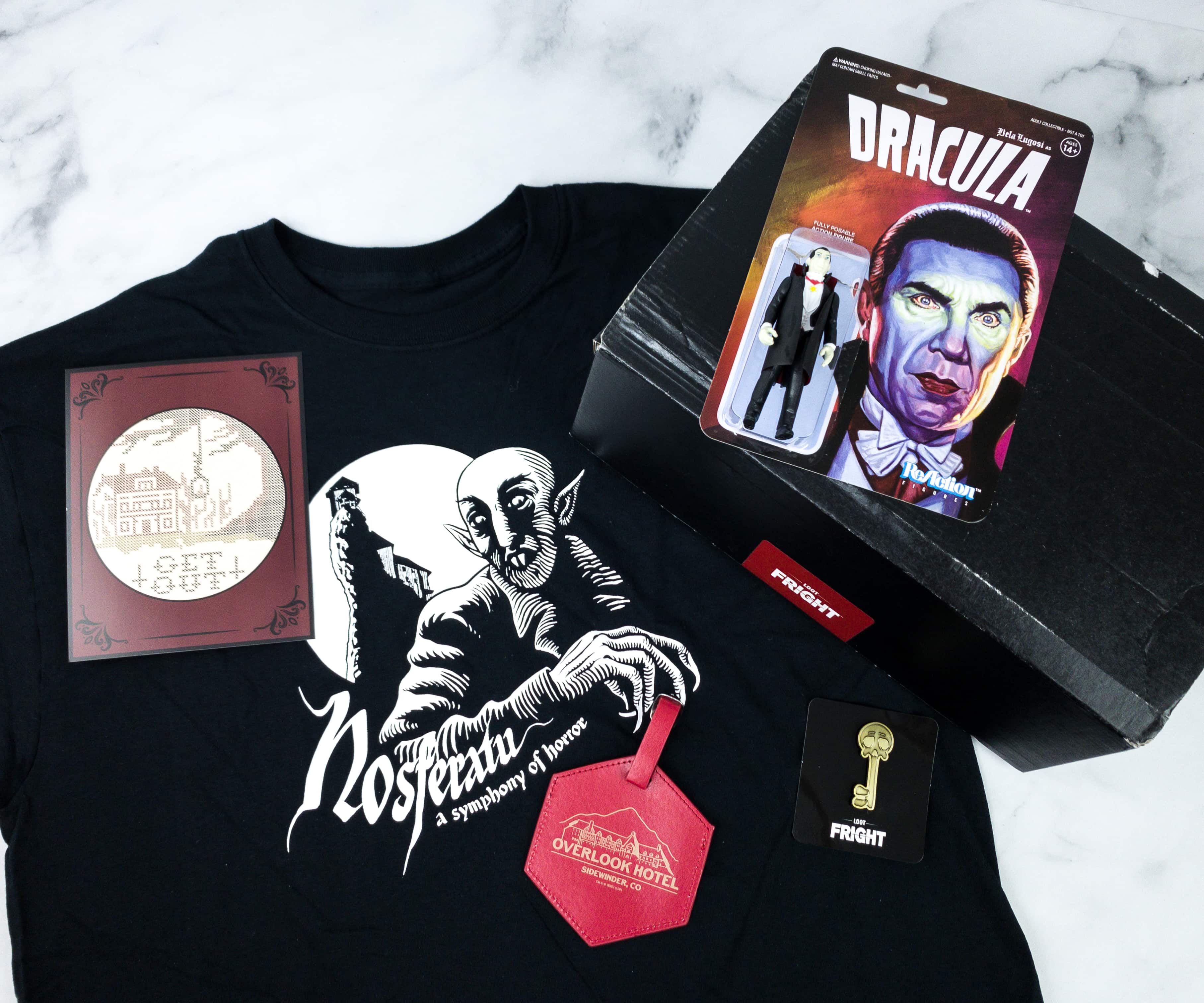 Image from: our review
What You Get: Not only does Loot Fright send creepy and strange stuff, but the ones from your favorite horror series and movie franchises! Each themed box contains a mystery mix of 4-6 fan-favorite horror items, which may include collectibles, apparel, and home goods, all tailored to a diehard horror fan like you. From classics such as Dracula and Frankenstein to zombies and scary folk tales from around the world, you'll find them all through this subscription! Past themes include Frightmare, Possessions, Homebodies, Dead Letters, and more freakingly good themes.
Check out Loot Fright Reviews to find out more.
Price: A monthly subscription costs $34.99 plus shipping.
Deal: Save 15% on your subscription. Use coupon code HELLOSUBSCRIPTION15.
---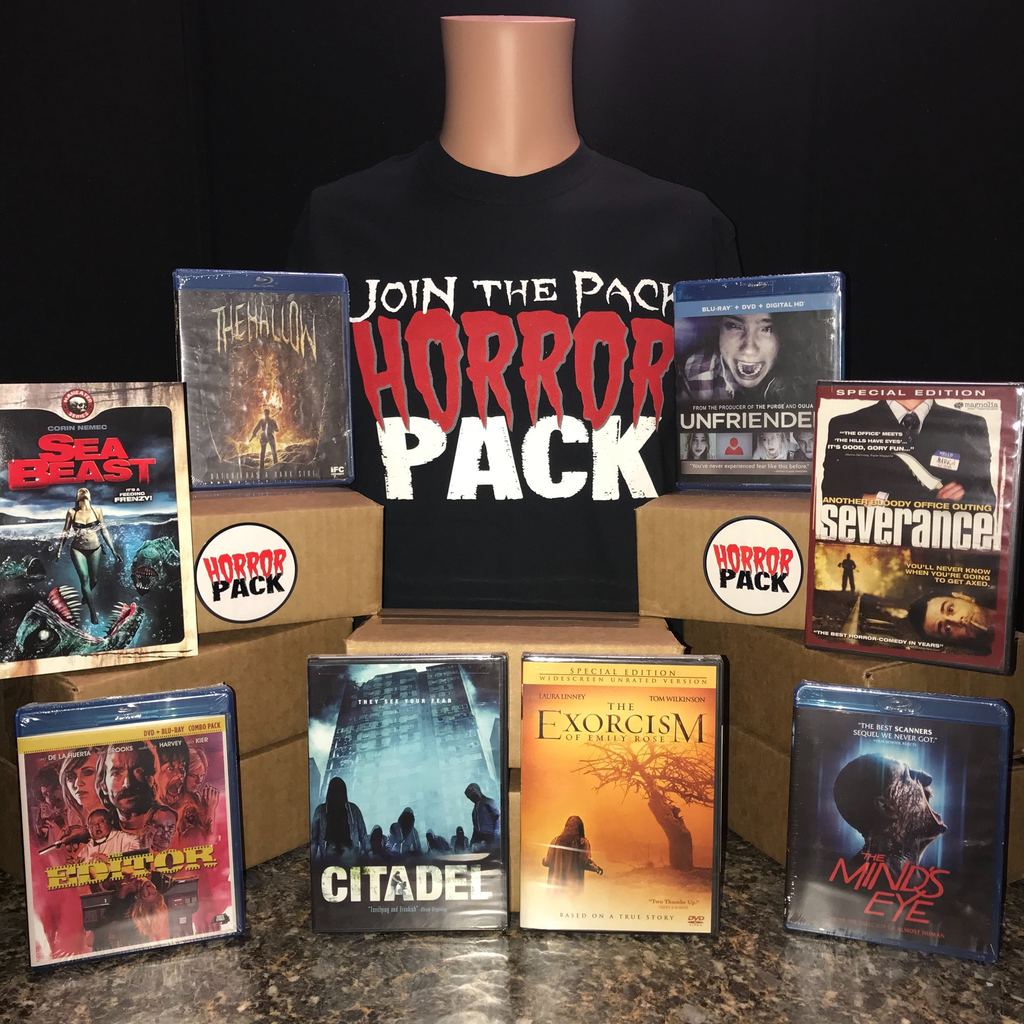 Image from: HorrorPack
What You Get: Horror movie marathon, anyone? HorrorPack is a subscription that sends brand new horror movies to your door, and you can also choose whether you want to receive it in a Blu-ray or a DVD format. They have a panel that chooses four titles for each month, and yes, all the selections are yours to keep! It's a fun and easy way to fill up your shelves with the best and latest titles. When this box arrives, all you will need is to pop it in your player and make sure you have snacks in handy. Maybe a flashlight too, and a baseball bat, just in case!
Price: The recurring monthly plan costs $29.99. Save more when you subscribe to longer plans!
---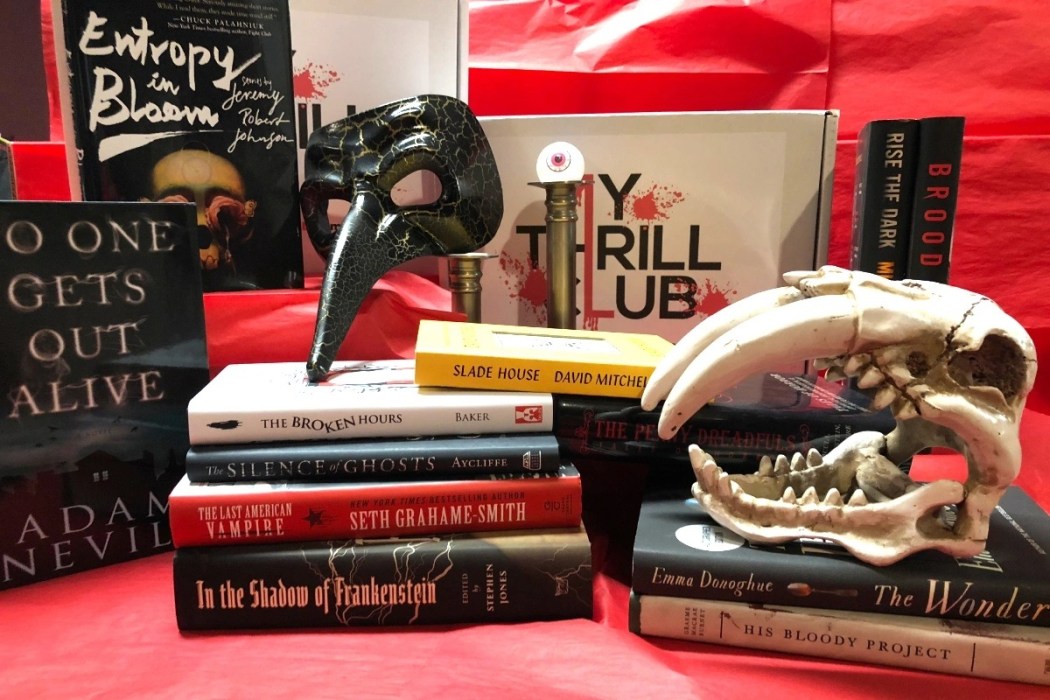 Image from: My Thrill Club
What You Get: Prefer to read at home while sitting comfortably on your snuggly couch or on the go? You can do both! My Thrill Club sends you the best horror titles and creepy reads you can't get enough of! They send two exciting hardcover books at a price that's less than the cost of one paperback title. There is also a code for an eBook every month in Thriller, Mystery, or Horror genre. This subscription makes a great way of getting books from both established writers and new authors, as well as an easy way of filling your shelves with scary books that you can repeat over and over!
Read My Thrill Club Reviews for more information.
Price: Subscriptions start at $18.99 monthly.
Deals:
---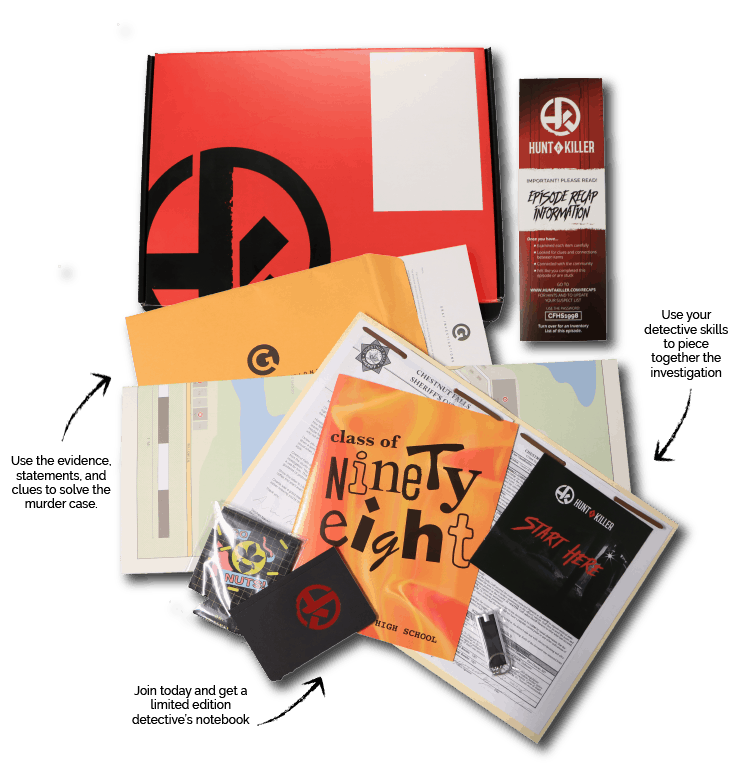 Image from: Hunt A Killer
What You Get: Whether you're a frustrated detective or someone who just loves solving mysteries, Hunt A Killer's monthly mystery game is made exactly for you. Help a private investigator uncover the truth and find yourself immersed in nerve-wracking stories (mystery or horror). It's a monthly subscription filled with hand-crafted yet high-quality clues to make you feel like you're solving a real case! Each investigation unravels over a six-episode season, complete with different clues and physical items to help you get through with the mysteries. Examine the pieces of evidence and eliminate one suspect or uncover supernatural forces each month until you reach the end and catch the culprit. Items include autopsy & police reports, witness statements, letters, and more!
Price: Each box costs $30 a month.
Deal: Get 10% off your subscription! Use coupon code HELLO.
---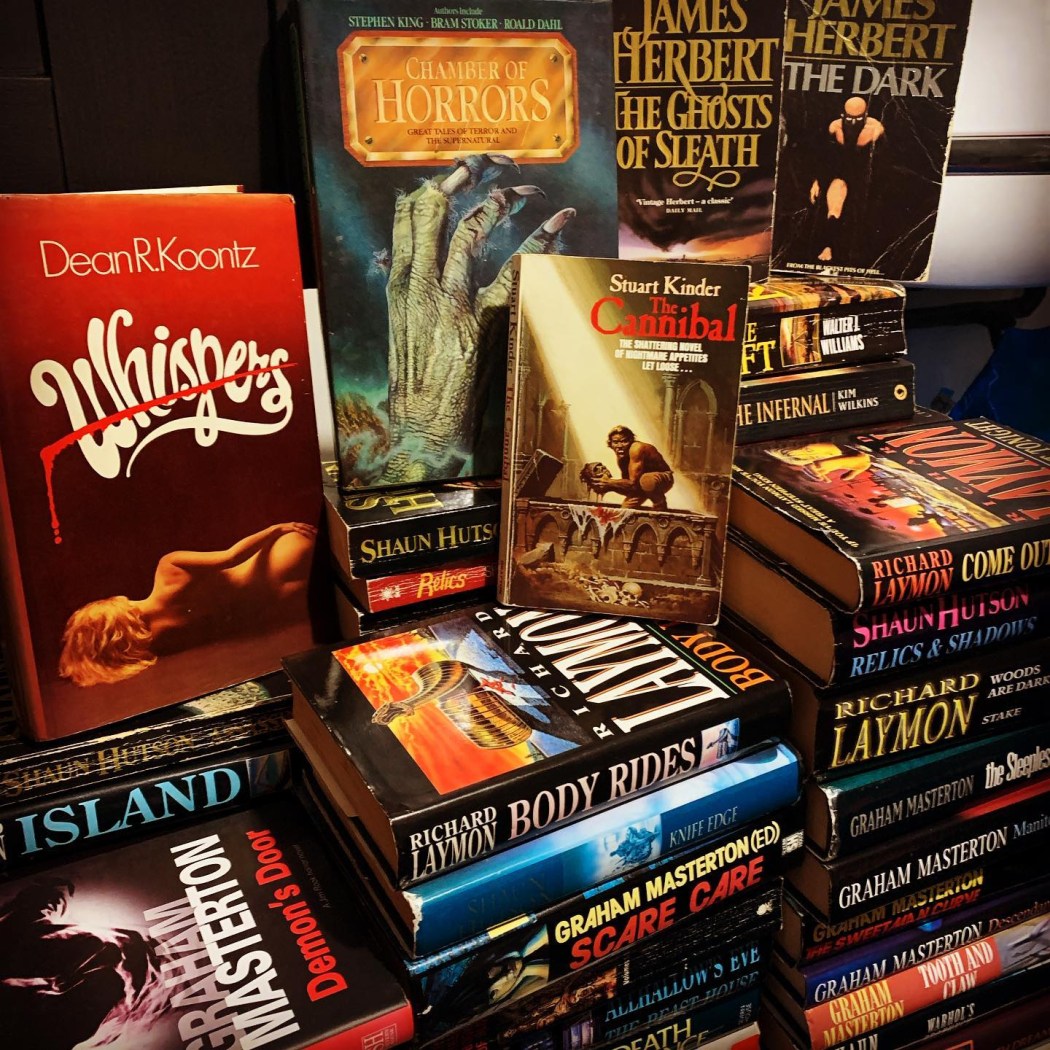 Image from: Abominable Book Club
What You Get: Abominable Book Club brings the dark magic of a haunted bookshop straight to your lair! This monthly subscription provides a nerve-wracking full guts package filled with creep-tastic goodies. Enjoy the shivers of brand new horror or thriller stories sent to you, as well as luxury snacks and other cool stuff (that are most likely haunted too!) like secondhand books, an e-book code, or the latest issue of Black Static horror fiction mag, a beverage for your enjoyment, and bonus surprises that'll let the scream out of you! Not into extra stuff and want just the books? Bare Bones is an option too!
Price: Each box costs about $26 plus shipping.
Deal: Get 10% off your first box! Use coupon code HELLO10.
---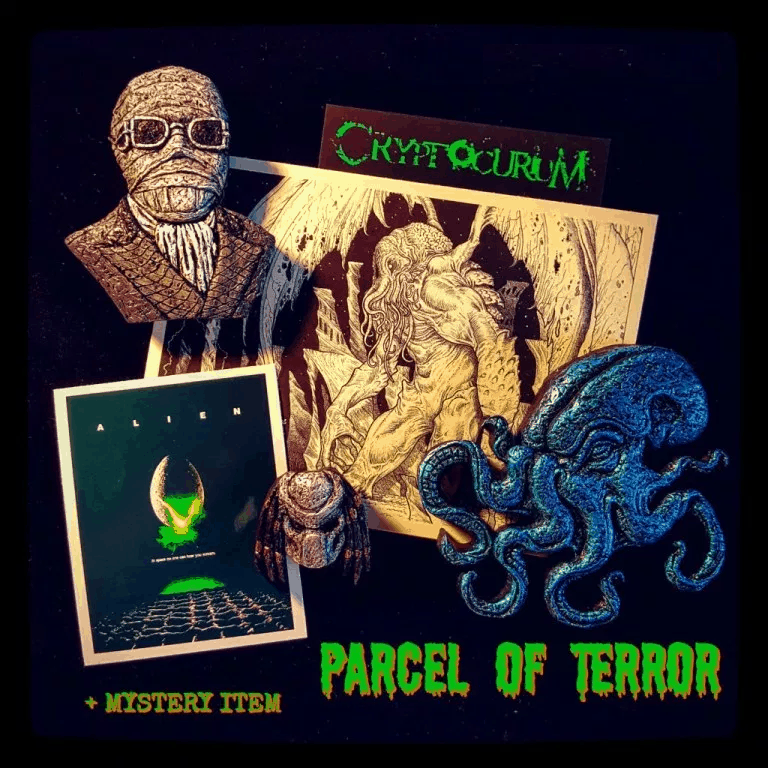 Image from: Parcel of Terror
Prepare yourself to receive a "Parcel of Terror" every month containing an assortment of handmade items that represent the horror genre in all its forms. From Lovecraft to Slasher Flicks you can expect a wide diversity of ghoulish goodies in each box!
Price: Each box costs $40 per month, shipping included.
---
Image from: our review
What You Get: Spooky and cute go hand in hand with Spooky Box Club. It's a monthly subscription that sends themed goods, and despite the fact that it's aimed towards horror aficionados, anticipate cuteness to be written all over the box! Items range from accessories like necklaces and pins to unique collectibles and prints. And although targeted for adults, kids will surely appreciate most of the items too. Another thing we love about this subscription is they donate a portion of the proceeds from each box purchased to a worthy cause every month!
Check out Spooky Box Club Reviews to see past box contents.
Price: Each box costs £26.00 ($35.86) per month.
---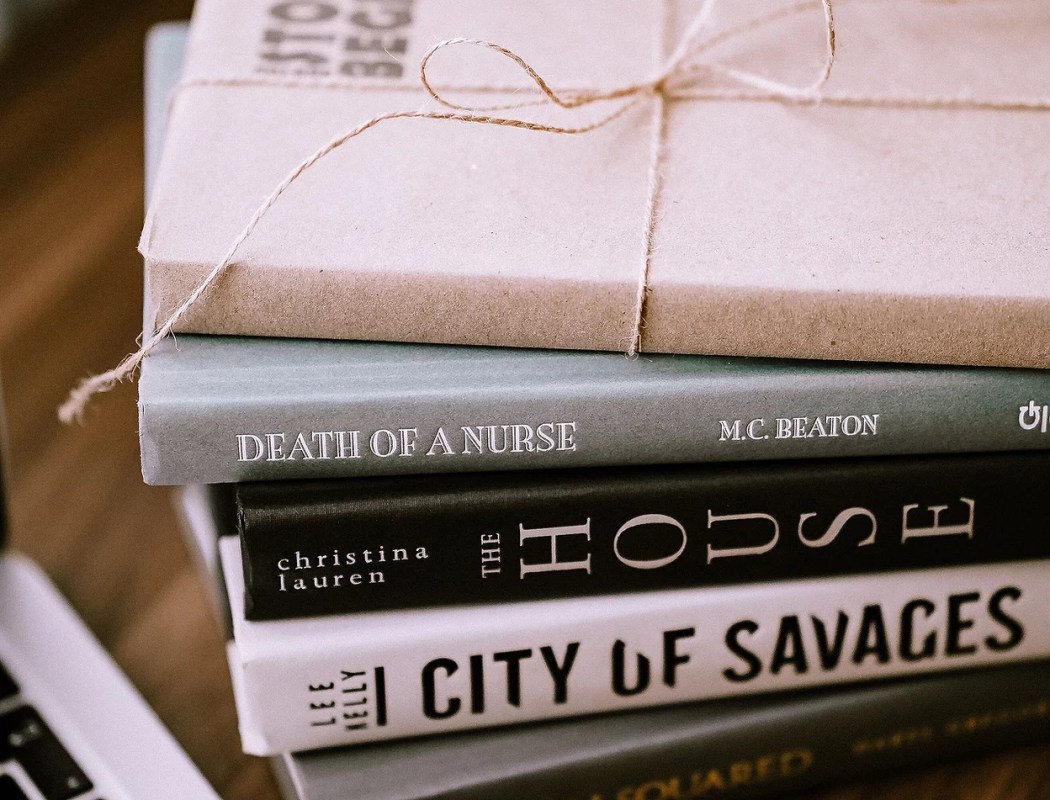 Image from: and the Story Begins
What You Get: Reading books is always a fun learning experience and a nice source of entertainment too! If you find yourself devoted to reading, and the Story Begins will help you discover good reads to delve yourself into. This book club sends out two new and handpicked books that are individually wrapped to your door every month, which is according to the genre you've chosen… And if you love mysteries, thrillers, or horror reads, they can recommend you with the best, fresh, and great books. With this subscription, it's now easy to feed your inner bookworm with spooky books that are worth reading!
Visit and the Story Begins Reviews to know more.
Price: Subscriptions start at $17.95 per month.
---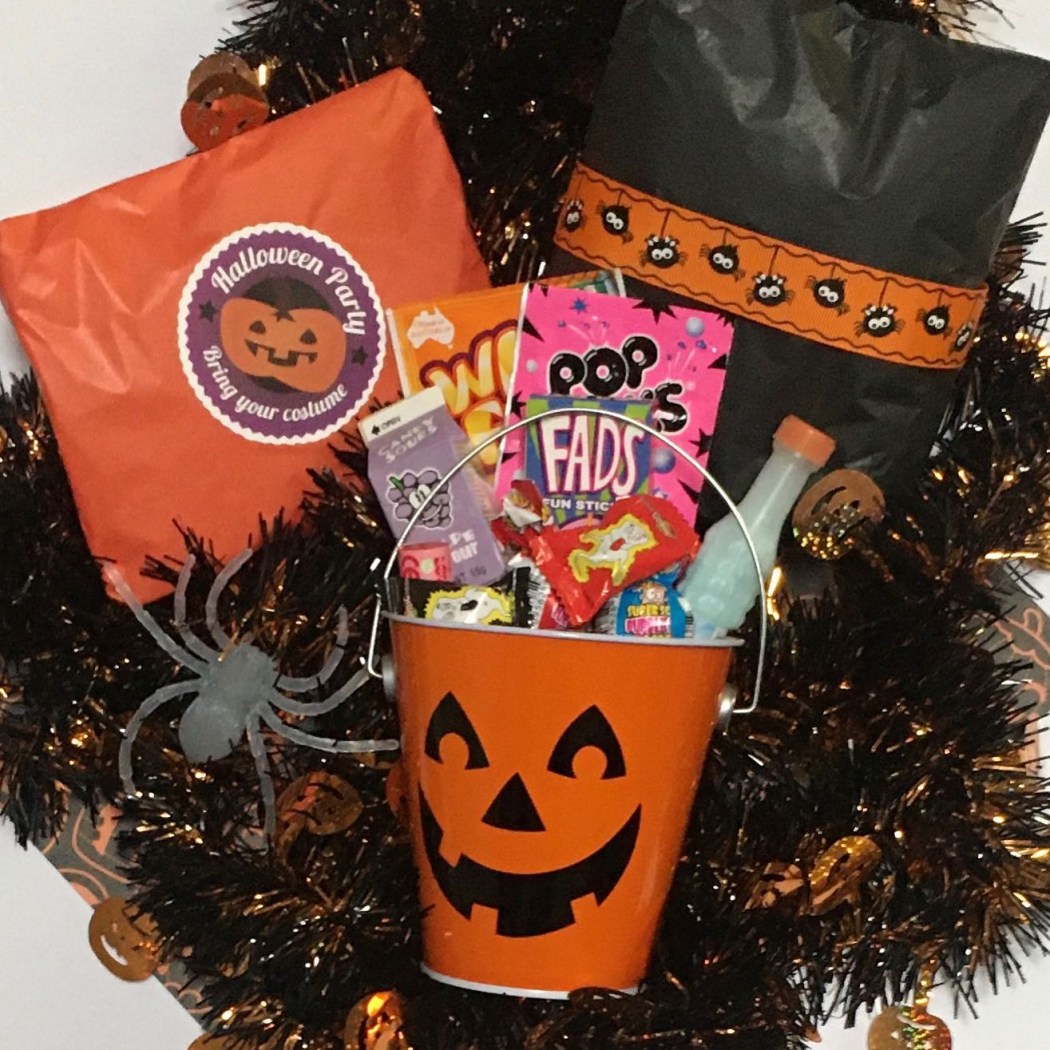 Image from: All Hallows Club
What You Get: You don't need to wait all year long to have Halloween treats and goodies because All Hallows Club delivers a great selection of creepy items to your door each quarter. They collaborate with some incredible artists to create one-of-a-kind stuff that any Halloween enthusiasts will love with themes like Jack-o'-lanterns, skulls, witches, and gore! Each box includes a selection of Halloween-themed accessories, home decors, bath & body products, novelties, candies, stationaries, and more creepy items, all decorated with spooky twists. Appreciate cuteness and creepiness in just one box!
Price: Receive 1 box every 3 months for $49.90 AUD ($37.38 USD)
---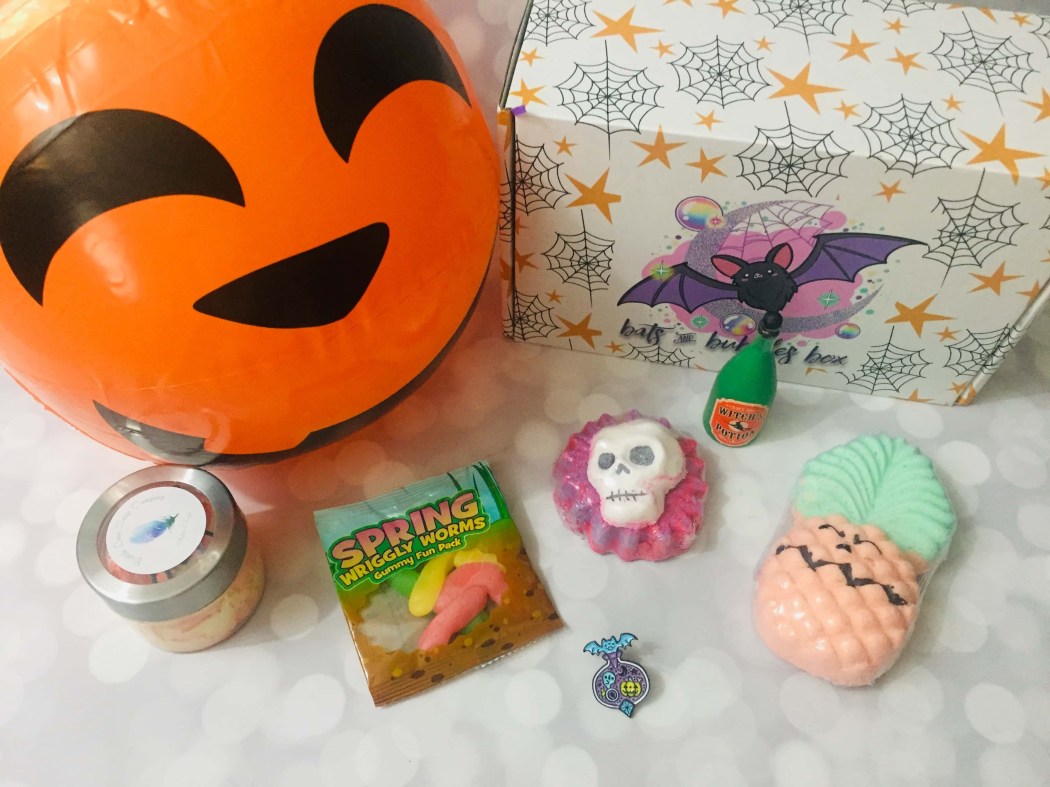 Image from: our review
What You Get: Bats and Bubbles Box offers whimsical and spooky-themed boxes, but it wouldn't be Halloween if we miss out on their spooky box. Get a bi-monthly dose of cute and spine-chilling in one creep-tastic box! It includes at least 3 cruelty-free bath and self-care products like bath bombs, soaps, and scrubs, designed and made by artisans to match the Halloween season, delivered straight to your lair! It also comes with themed surprise items like candles, home decor, and more. It's the perfect mixture of goodness and creepiness in a box that we love.
Read Bats and Bubbles Box Review for more information.
Price: The box costs $39 CAD ($31.27 USD) every other month.
Deal: Get 15% off your first box! Use coupon code Hello15.
---
Image from: Night Worms Book Club
What You Get: Night Worms Book Club is a monthly book club that will touch your horror-loving senses. They work closely with publishers to give you the best in horror fiction. Every month, they put together a package containing at least 1-2 books that are selected by two dedicated horror fans and a goodie bag filled with coordinating creepy goodies like bookmarks, stickers, magnets, and usually something to drink (coffee, tea, cocoa). They sometimes include coupons and discounts so you can get more horror titles from publishers and distributors. The books are a 100% good read, and you can be sure they have scary storylines that'll make your heart jump out from your chest!
Price: A box costs $44 per month.
Deal: Get $5 off your first package! Use coupon code TAKE5 .
---
Image from: Horror Icons T-shirt Club
What You Get: Loving the horror vibe more than anything? If so, Horror Icons T-shirt Club lets you wear what you're interested in right up your sleeves! Every month, they'll send one soft and comfy officially licensed shirt, incorporating the thrills and chills of your favorite movie franchises, like Pennywise from IT, Jason Voorhees, Michael Myers, Valak, and more. Join the club yourself or gift it to someone who loves horror as well – they'll surely scream out of excitement seeing the shirts roll in every month!
Price: Delivered every month for $19.99.
---
And that's our complete list of the best horror subscription boxes! Have you chosen which spooktacular subscription to try?
Want to see more? Browse our list of all the best subscription boxes in every category!
Say Hello to More Subscription Boxes Perfect for Horror Fiends!