Sometimes, having a good fright is actually fun, whether its from horror movies, horror books, or other horror-themed stuff. You can even grab horror-themed subscription boxes if you can't get enough! These creepy subscriptions send the best horror merchandise in town, and sometimes, they even include apparel and accessories for your horror-inspired get-up, not just for Halloween but all year round. For more spine-tingling subscriptions, check out our full list of horror subscription boxes!
The Best horror Subscription Boxes!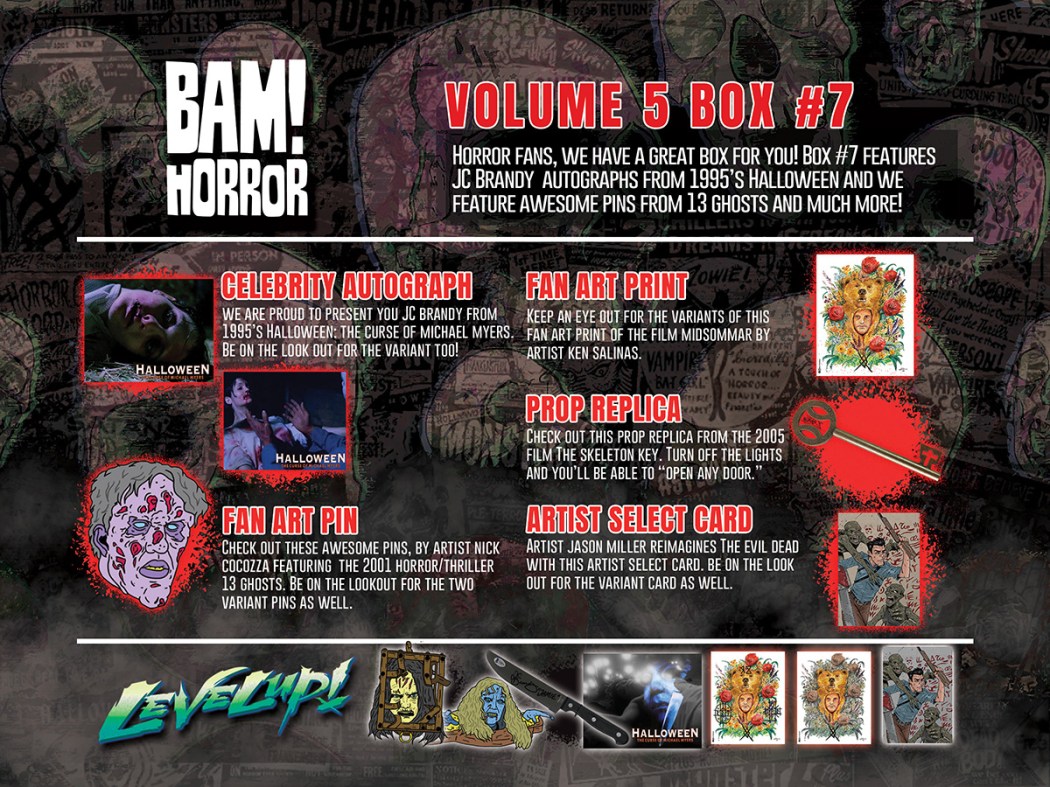 What you get: The box is curated by the people behind The Bam! Box Pop Culture box, so expect good geeky items, but coupled with horror and chills! Subscribers will receive 4 to 6 items, from fan art, prop replicas, comics, collectibles, and an authentic celebrity autograph!
Price: Each box costs $26.99 per month.
---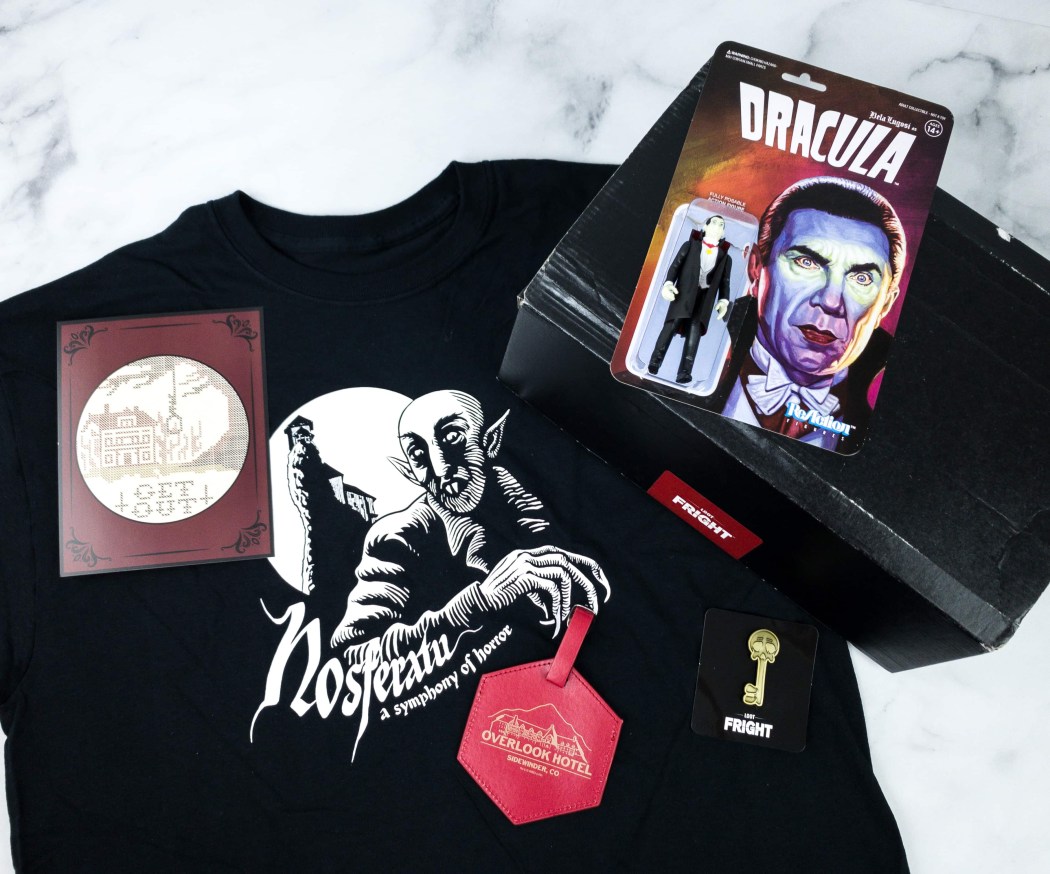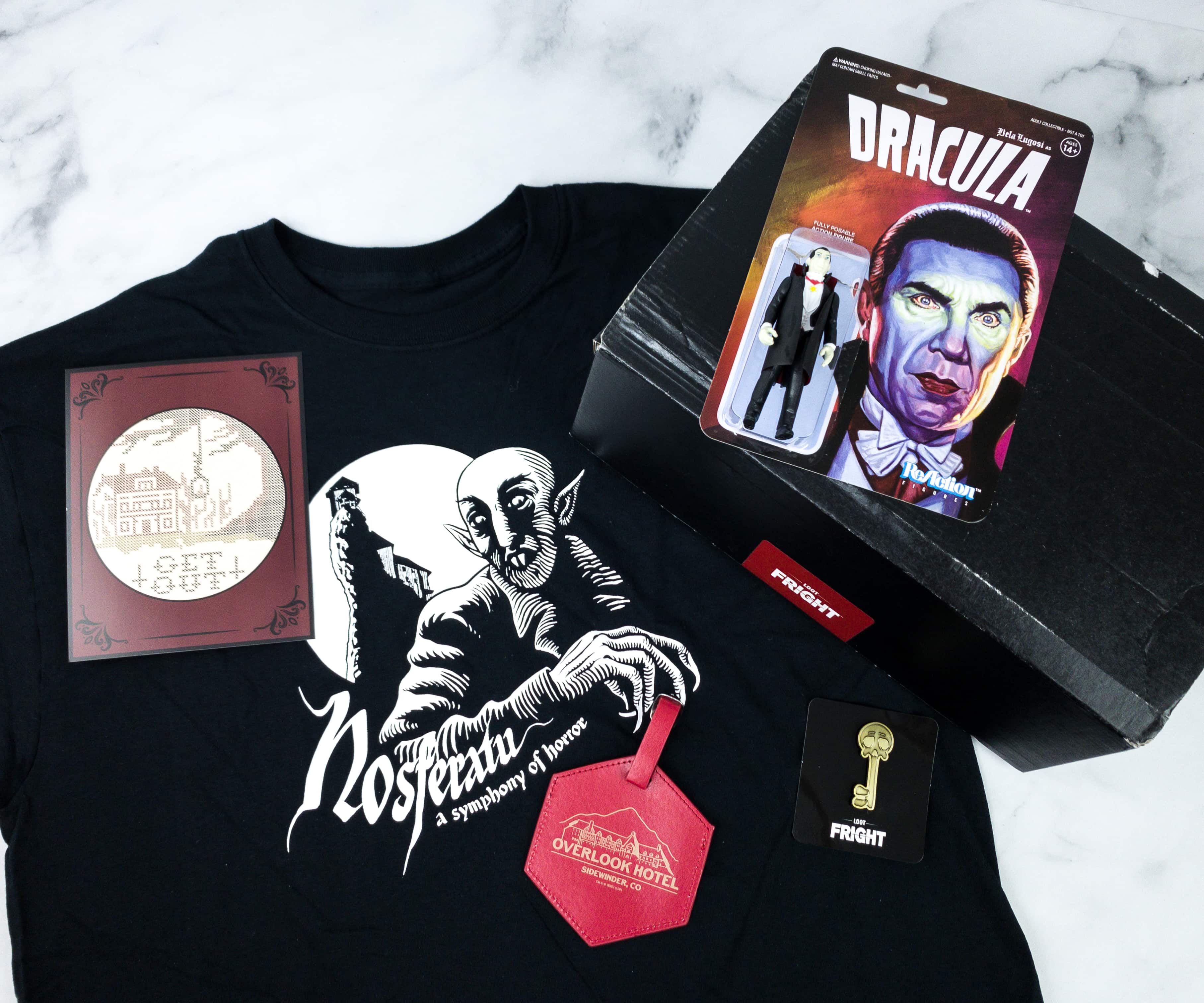 What you get: Loot Fright sends not just freaky stuff, but the freaky stuff from your favorite series and movie franchises! Each box contains a selection of 4 or more fan-favorite horror items that may include collectibles, apparels, and items that are useful for your home. From classics such as Dracula and Frankenstein to zombies and scary folk tales from around the world, you'll find them all through this subscription!
Visit the Loot Fright Reviews page to find out more!
Price: Monthly subscriptions start at $24.99.
Deal: Save 15% on your subscription. Use coupon code HELLOSUBSCRIPTION15.
---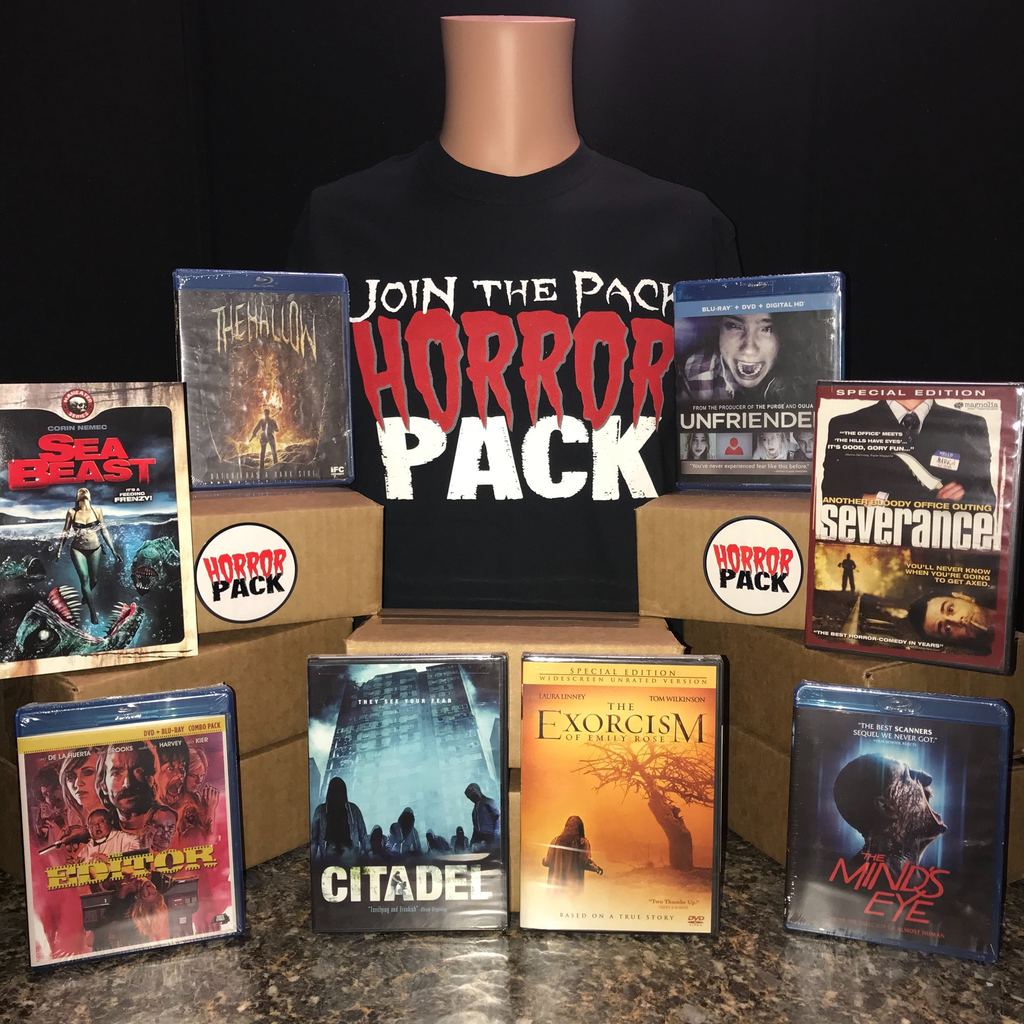 What you get: Horror movie marathon, anyone? HorrorPack is a subscription that sends brand new horror movies to your door, and you can also choose whether you want to receive it in a Blu-ray or a DVD format. It's a fun and easy way to fill up your shelves with the best and latest titles. When this box arrives, all you will need is to pop it in your player and make sure you have snacks in handy. Maybe a flashlight too, and a baseball bat, just in case!
Price: Each box costs $24.99 month, with savings for longer subscription plans.
---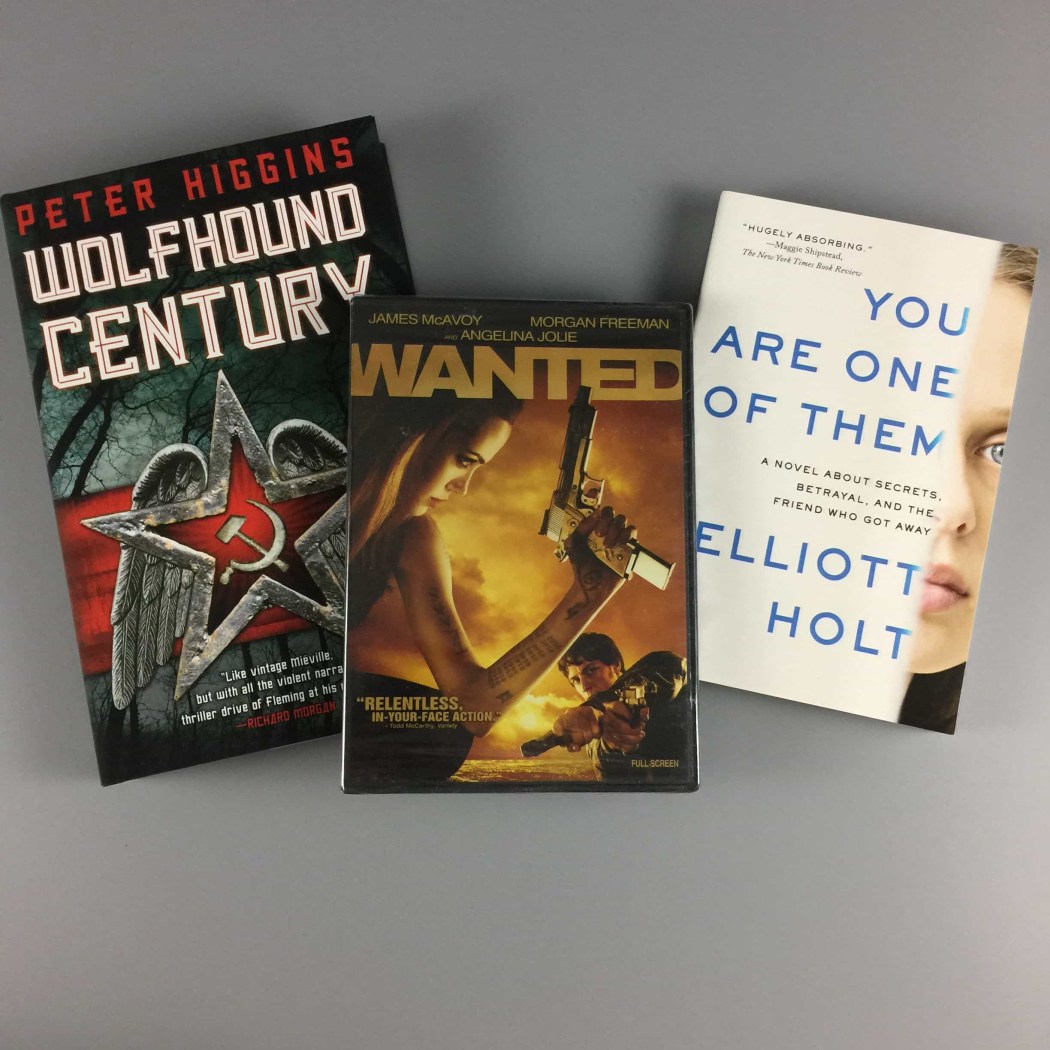 What you get: Can't choose between horror movies and creepy reads? Don't fret because My Thrill Club offers both! They send two exciting books and one ebook every month, plus a DVD from your choice of genre: Thriller, Mystery, or Horror! This subscription makes a great way of getting books from both established writers and new authors, as well as an easy of filling your shelves with scary movies that you can repeat over and over!
Read My Thrill Club Reviews for more information!
Price: Subscriptions start at $16 monthly.
Deals:
---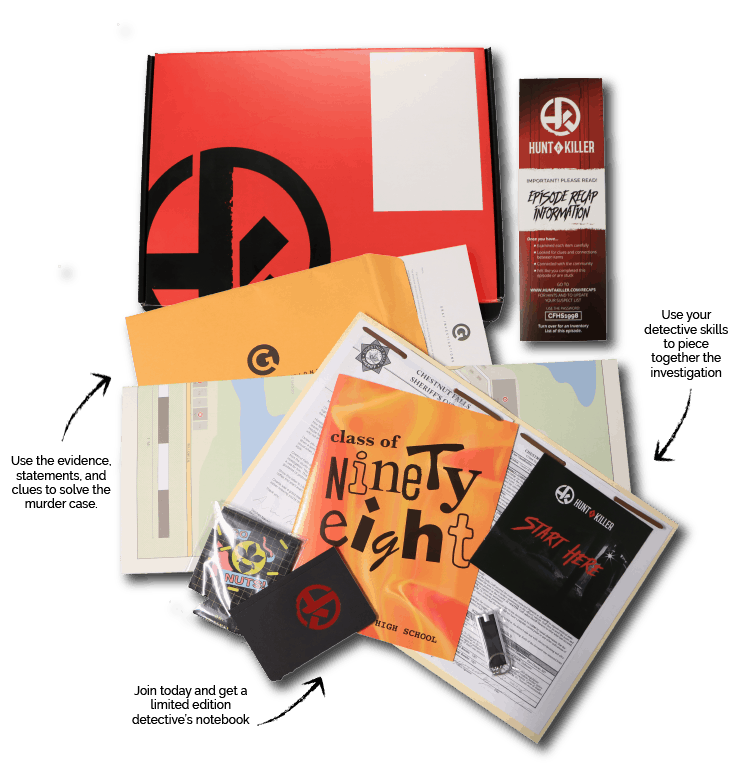 What you get: Whether you're a frustrated detective or someone who just loves solving mysteries, Hunt A Killer's monthly mystery game is made exactly for you. This subscription sends one mystery to solve each month, which involves puzzles, riddles, and more to catch the culprit. No need to go to escape rooms, you can enjoy all the fun and thrill right in the comforts of your own home through this box.
Price: Each box costs $30 monthly.
Deal: Get 10% off your subscription! Use coupon code HELLO.
---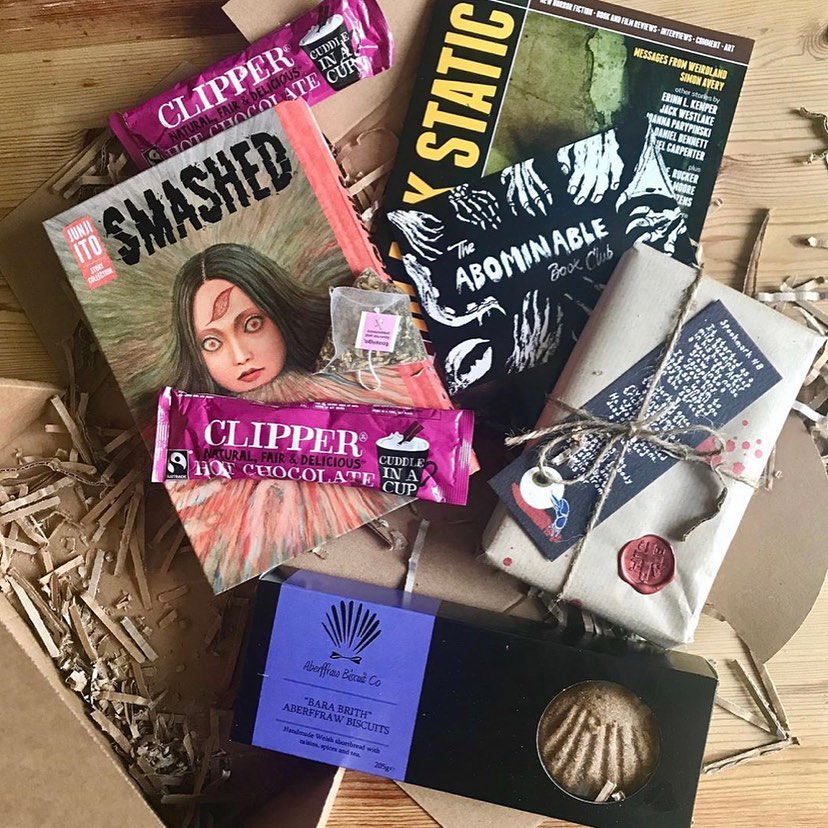 What you get: It's named "abominable," but it's actually a cool book subscription that provides nice reads from the horror genre! Enjoy the shivers the stories send to you, as well as snacks and other cool stuff (that are most likely haunted too!) like secondhand books, an e-book code, or the latest issue of Black Static horror fiction mag, and a beverage for your enjoyment!
Price: Each box costs about $26 plus shipping.
Deal: Get 10% off your first box! Use coupon code HELLO10.
---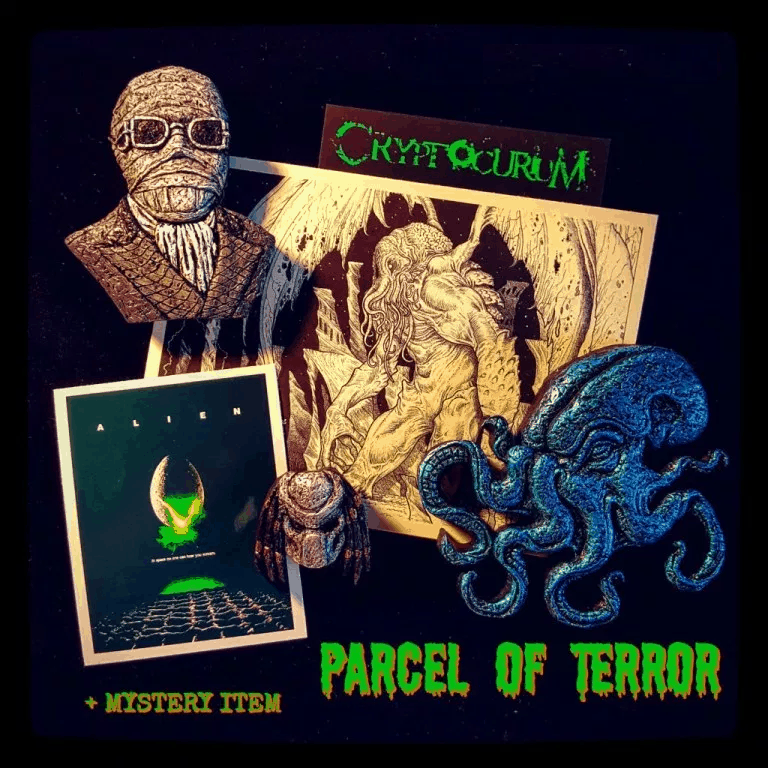 What you get: From Lovecraft to Slasher Flicks you can expect a wide diversity of ghoulish goodies in each Parcel of Terror! The items are all handmade, so you're sure that they're exclusive and can't be bought anywhere else. More than just horror-themed stuff, what they send are actually pieces of art painstakingly made just for the subscribers.
Price: Each box costs $35 per month.
---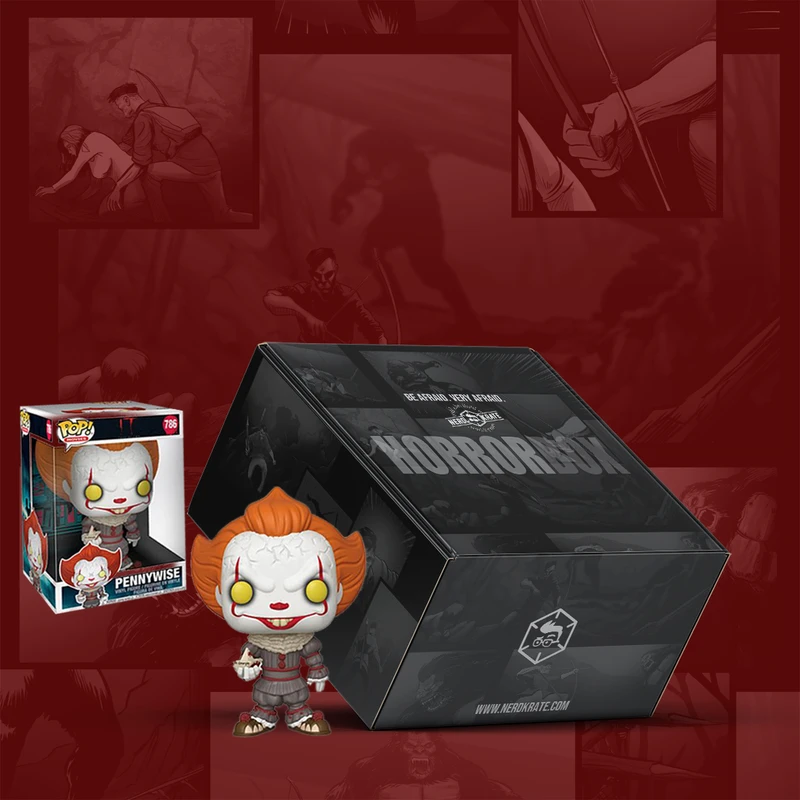 Carefully curated horror themed collectibles delivered to your doorstep. A "must-have" for true horror fans this mystery box will include some of the most recognizable characters from horror's largest franchises. This one is not for the meek of heart.
---
What you get: Spooky and cute go hand in hand in this subscription box! Spooky Box Club sends themed goodies to your door each month which may include accessories, pins, collectibles, and prints. Another thing to love about this subscription is that they donate a portion of the proceeds from each box to a worthy cause!
Check out the Spooky Box Club Reviews and see past box contents!
Price: Each box costs $31 per month.
---
What you get: Reading books is always a fun learning experience, and a nice source of entertainment too! And so… the story begins! and the Story Begins subscription sends out new and handpicked books to your door, which is according to the genre you choose… And if you love mysteries, thrillers, or horror reads, they can recommend you with the best, fresh, and great books!
Visit the And the Story Begins Reviews page to know more!
Price: Subscriptions start at $16.95 per month.
---
What you get: True Horror Fanatics curated this box for co-fanatics, and that's why if you're a horror aficionado, you should get your hands on this box! It includes unique, high-quality, and affordable limited edition items that celebrate all things horror — the culture, the creators, and the community.
Price: Subscriptions start at $49.95 per month.
---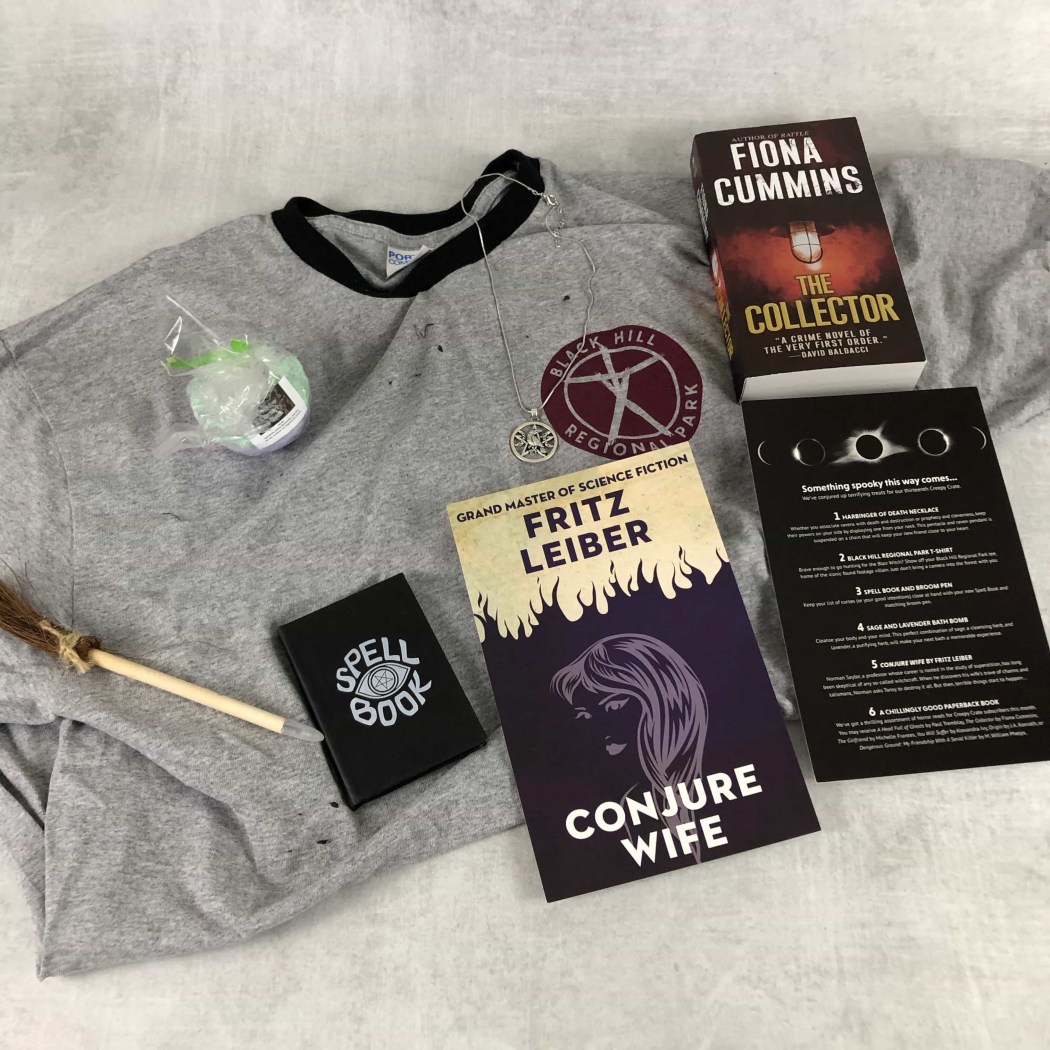 What you get: Creepy Crate always includes great horror books (mostly true crime!) in every box. If you love hair-raising reads, this is one of the best horror subscriptions you can get. Of course, the fun — or fright — doesn't end there! Along with the book, they also send some cool horror-inspired merchandise like shirts, household items, accessories, stationery, and more! The variety is great and there's always something new to love from their spooky collection!
Read the Creepy Crate Reviews and see past box contents!
Price: The box costs $39.99 bi-monthly.
Deal: Save $5 off your first Creepy Crate! Use coupon code HELLOSUB5.
---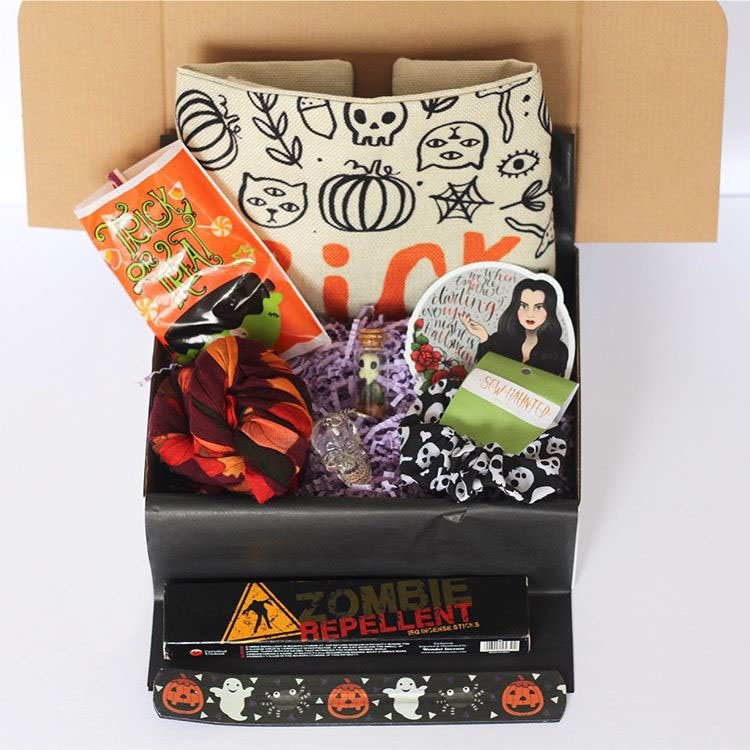 For anyone who loves Halloween as much as we do! Bringing you a great selection of creepy items, from accessories to homewares, stationery & decorations. Join our club and enjoy the thrill of Halloween all year round! We've partnered with our favorite creepy creatives to produce works of art exclusive to All Hallows Club.
---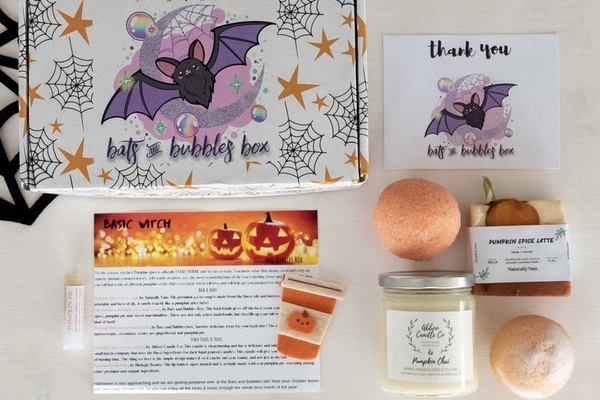 Halloween themed/autumn scented bath and body products, along with other surprises - you may find candles, jewelry and accessories, prints, home decore and much more! A great way to find new brands and indie artists, January 2019 theme: Glitter Ghoul February 2019 theme: Dark Valentine
Deal: Get 15% off your first box! Use coupon code Hello15.
---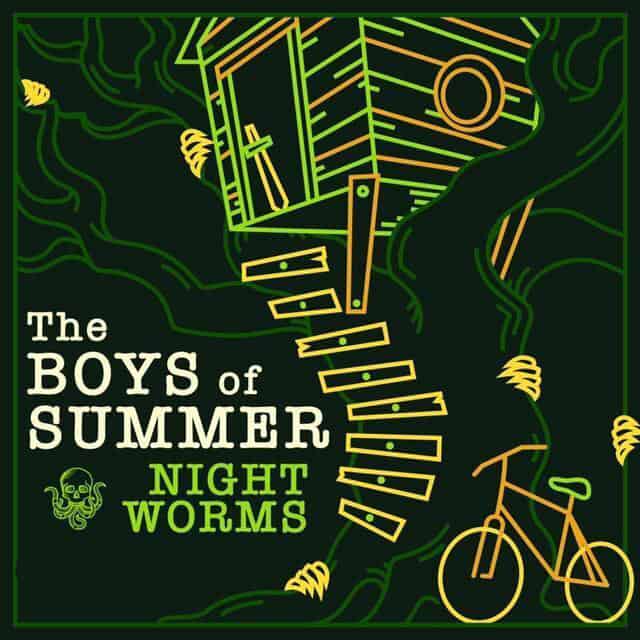 Buying our monthly, curated Book Club Package means that the books in the package have been selected by two dedicated fans of horror who recommend it to you. We have an eclectic taste, so you can expect a wide range of styles within the genre of horror. We believe strongly in promoting horror books so we also encourage (and will be rewarding) our customers who join us in reading, reviewing and promoting. We will also provide coupons and discounts to get MORE horror from publishers & distributors as well as artistically designed goodies to enhance your reading experience.
---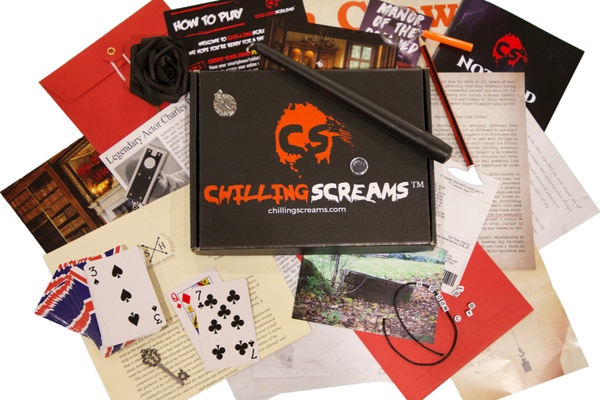 Chilling Screams has to be played to be understood Combining audio, video, puzzles and physical evidence sent to you every month, it's like a horror mystery/escape room in your own home. You'll need nerves of steel and all your wits to play. It's a totally different subscription box game.
---
And that's our complete list of the Best Horror Subscription boxes! Don't forget to peep our list of all the best subscription boxes in every category!
Say Hello to more subscription boxes perfect for horror fiends!