Survival is a skill you need to learn and master, for you to enjoy and truly maximize your outdoor adventures. Getting the best gears, accessories, and tools for survival could be quite a task, but not if you choose a survival subscription box tailored to your needs. You can view all the survival subscription boxes in our complete list!
Don't forget to hit the heart button at the top of this post to save it for later so you can try more boxes on the list!
The Best Subscription Boxes for Outdoor and Survival!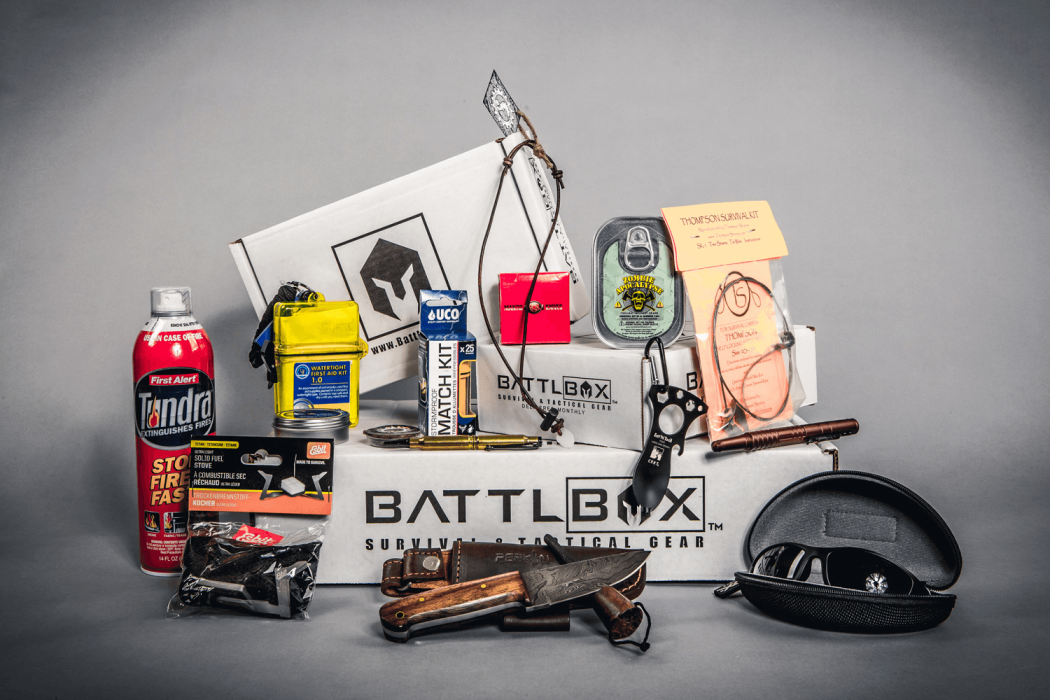 What you get: BattlBox gets you prepared for tough and extreme situations by sending camping, survival, EDC, and other kinds of outdoor gear every month! You can choose from four different kinds of boxes such as Basic, Advance, Pro, and Pro Plus. Basic is ideal for those who are just starting out, while Advance is for the gear junkie. If you're a survival minded person, Pro is for you. Another option for enthusiasts and big spenders is Pro Plus. They even partner with the best brands to give you top quality gear, like Lord & Field Outfitters, Going Gear, and Grenade Soap Co.!
Check out the BattlBox Reviews for more information!
Price: Subscriptions start at $29.99 per month.
Deal: Save 5% on any subscription. Use coupon code HELLOBATTL.
---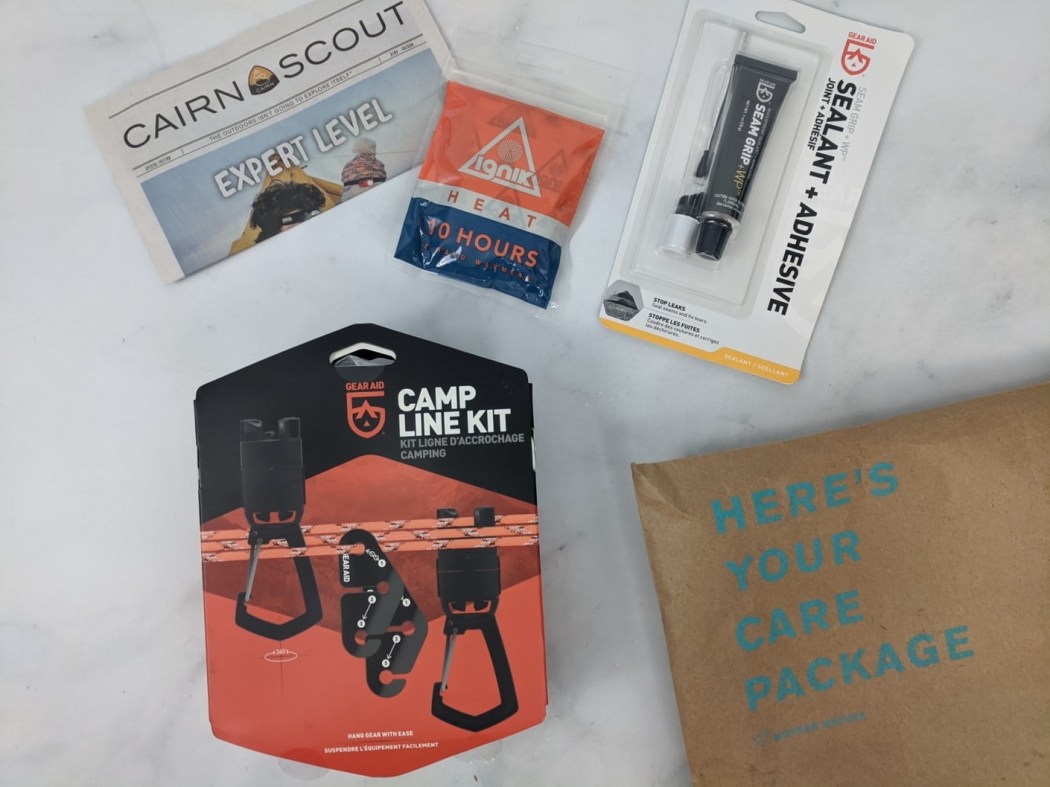 What you get: Cairn is for anyone who loves exploring the wilderness! Their selection is usually a mix of outdoor gear, apparel, food, emergency tools, and even skin care items you can easily use when you're out and about. They promise that the total retail value of the items in each box will exceed $50. If you complete the subscriber profile, the box will be curated to best match your outdoor lifestyle.
Visit the Cairn Reviews page to know more!
Price: Subscriptions cost $29.95 every month, with discounts for longer subscription plans.
Deal: Get your first month for $1 when you subscribe for 6 or 12 months! Use this link to get the deal.
---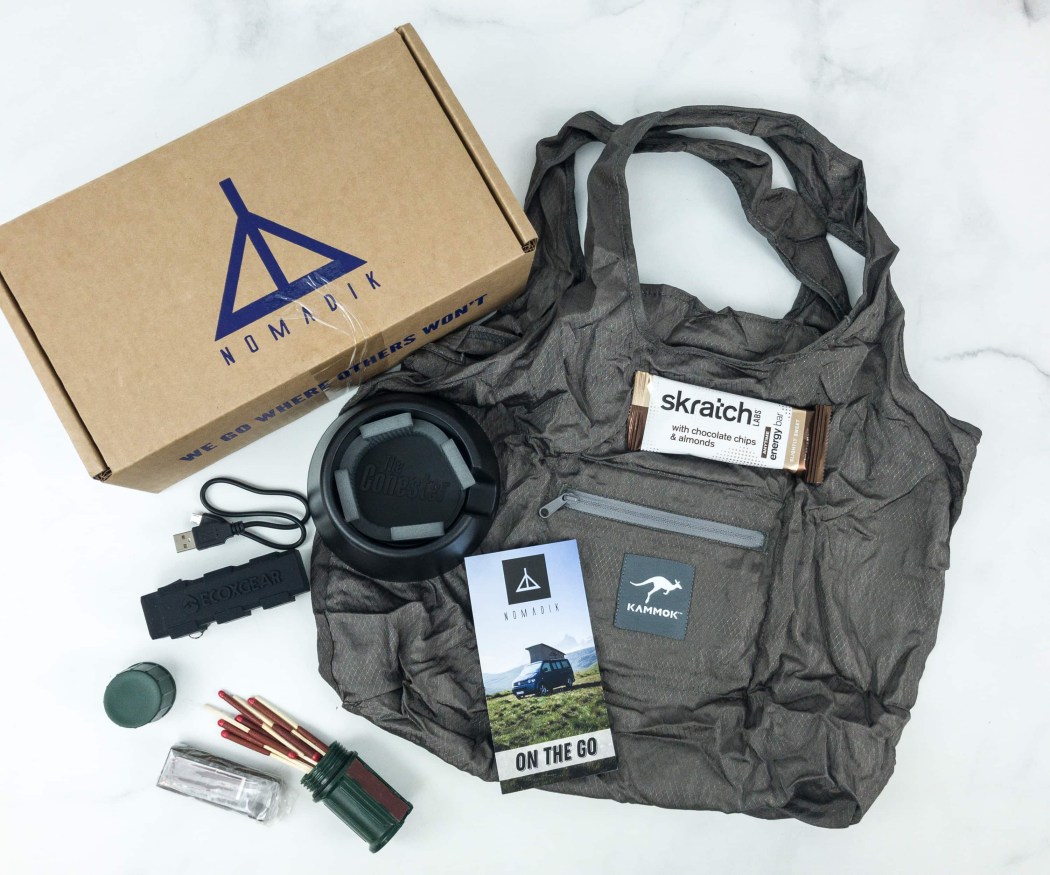 What you get: Encouraging you to live your best life outdoors, Nomadik sends high-end and functional gears given a "stamp of approval" by world-class adventurers. They put the spotlight on multifunctional tools, some of which are also new technology integrated. Each box includes 1 main product, 1-3 smaller products, and 1-2 educational/inspiration items. Some of the premium brands they've worked with are EarthPak, Skratch Labs, Parks Project, and more!
Read the Nomadik Reviews and see past box contents!
Price: Each box is $32.95 a month, with discounts for longer subscriptions.
Deal: Get $5 off on your first box! Use coupon code HELLO5OFF.
---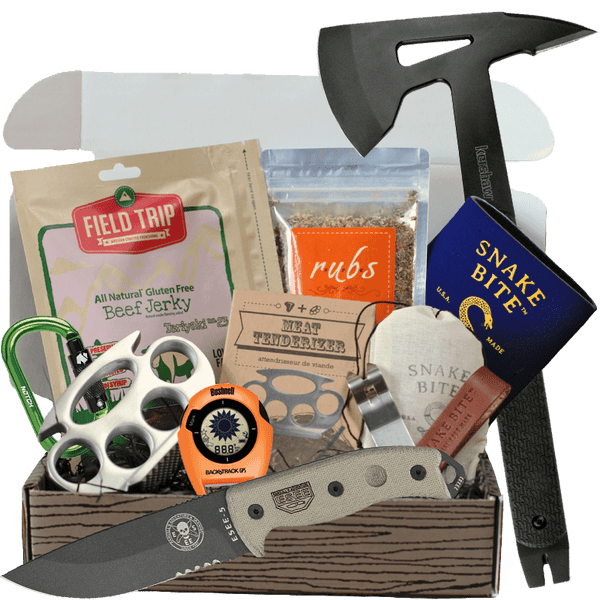 What you get: Primal Outpost is designed for explorers, outdoor enthusiasts, and everyone in between! Each month, you'll be receiving a variety of new box with at least five innovative products like climbing gear, knives, camping equipment, healthy snacks, and survival tools. This box also makes a great gift for anyone who loves adventure.
See the Primal Outpost Reviews to know more!
Price: Subscriptions start at $35.00 per month.
Deal: Get 20% of all purchases! Use coupon code PRIMAL20.
---
What you get: Knife Subscription Club sends 1 high-quality, stainless steel, branded knife and/or EDC gear straight to your door on auto-pilot. Some of the brands they've featured include Kershaw, CRKT, Spyderco, SOG, Smith & Wesson, Shrade, and Cold Steel. This knife subscription is available in 4 different plans: Basic, Advanced, Premium, and Ultimate. The Basic plan is recommended for those who want to collect just the knives, but those who are interested in more advanced gear can check out the high tier plans!
Price: Subscriptions start at $23 monthly.
---
What you get: Barrel & Blade collaborates with the top experts in the field to make sure that every subscriber will only be receiving the highest quality, most badass, and best value gear available, including knives! There are two plans available in this subscription: Level 1, which has an average box value of $85+, and Level 2, which promises a value of $175+.
Check out the Barrel & Blade Reviews for more information!
Price: Each monthly box is $49.99.
---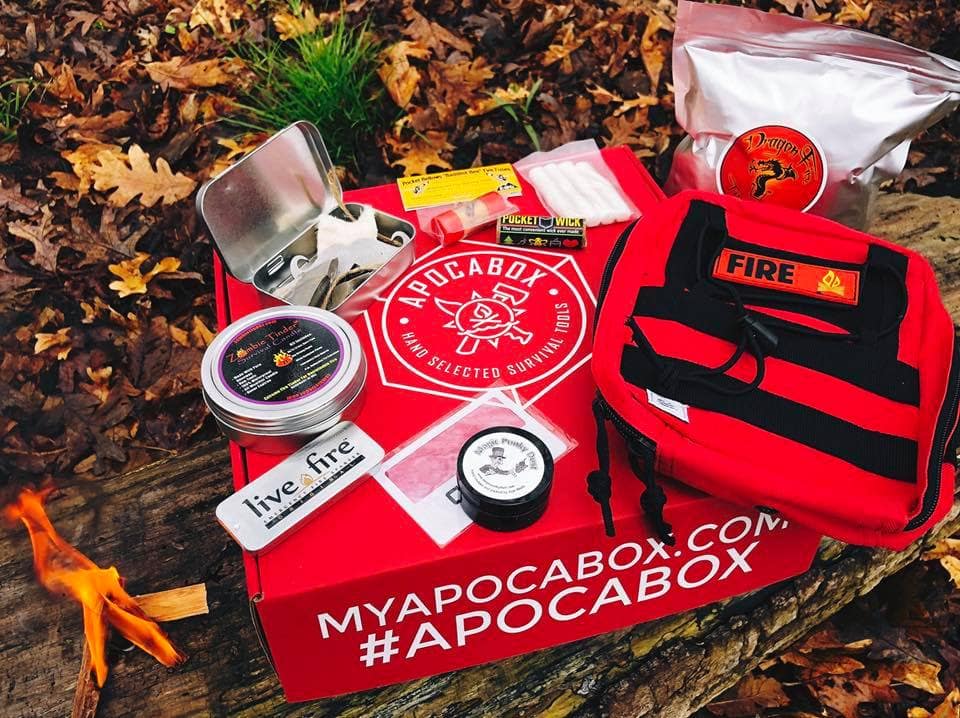 What you get: Apocabox is a survival subscription box that delivers exclusively handpicked survival tools, survival accessories, and survival information. There's at least one artisan-made item in every box, as well as a Survival Skills Challenge designed to teach you a specific survival skill.
Price: Subscriptions start at $58.95 per month.
---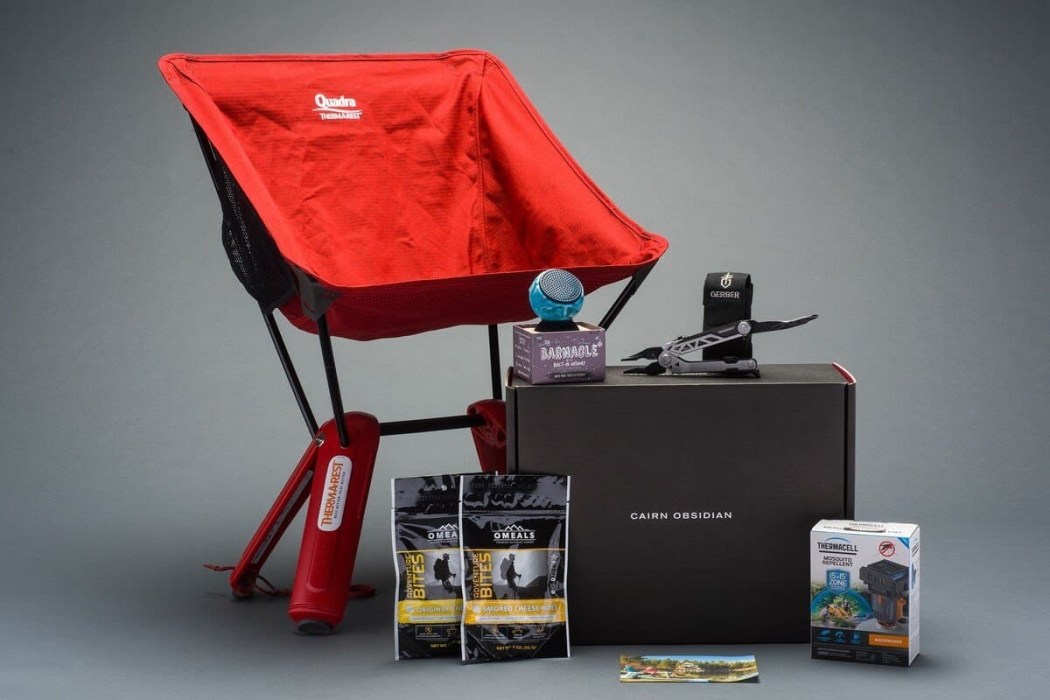 What you get: Cairn Obsidian is a quarterly survival subscription box includes 5-10 handpicked gears, accessories, and tools with more than $300+ of total retail value. You will need to fill up a subscriber profile so they can curate the products that best match your outdoor lifestyle! Some of the brands they have worked with include All Good, Backpacker, BioLite, Black Diamond, Brunton, Bar Clif, Coal, Craft, and more!
Price: Each quarterly box is $249.95.
---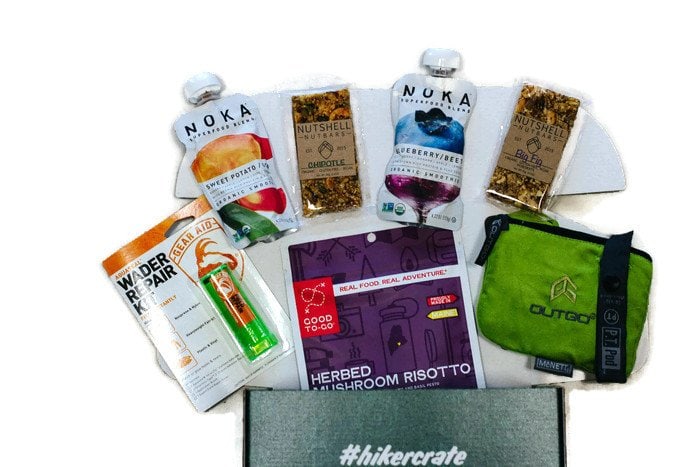 What you get: Tailored for your hiking needs, Hiker Crate delivers a variety of hiking gears, accessories, and even snacks to keep you prepared for your next adventures. Each box includes 5-8 hiking items from different known brands and suppliers across the United States. Some of their outdoor brand partners are CoalaTree, Uco Gear, Trailtopia, Klymit, and GSI Outdoors!
Visit the Hiker Crate Reviews page for more details!
Price: Subscriptions start at $43.00 per month, or less for longer subscription plans.
---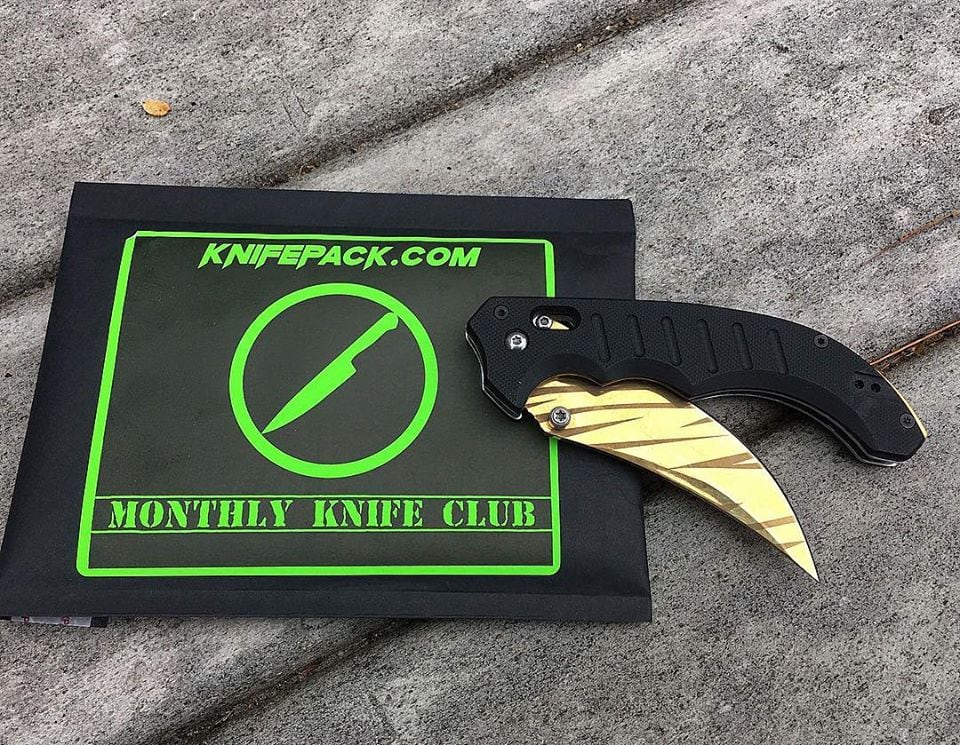 What you get: Knife Pack makes it fun and easy to collect high-quality and unique knives without breaking the bank! It's for any collector who is tired of the same boring knives at unreasonable prices. They work with the best brands out there to bring you a blade (or two) that you will love! Packages may include a range of folding knives, fixed blade knives, and occasional bonus tactical gear!
Price: Boxes start at $14.95 per month.
---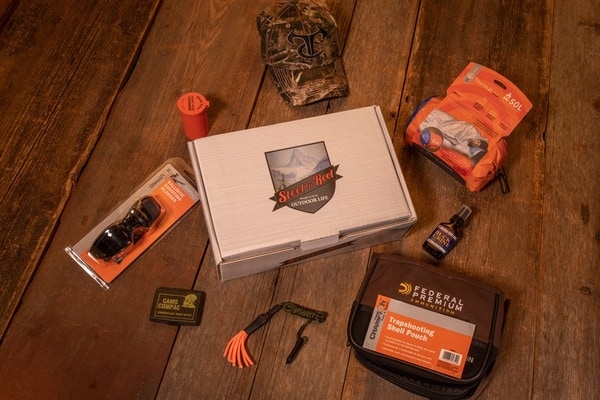 Steel to Reel is truly a one of kind subscription box that gets you top quality outdoor gear, brought to you by the experts at Outdoor Life Magazine as well as Field & Stream. We hand-pick our gear using the knowledge of a combined 10,000+ hours in the great outdoors. Whether you're an outdoorsman or just looking to get out there, this is for you!
---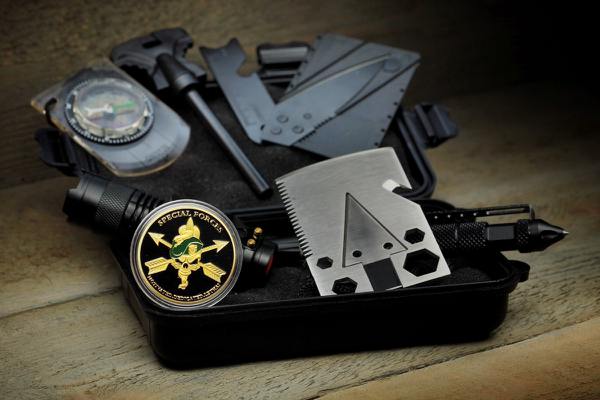 The Green Beret Tactical - Survival Box brings new hiking, camping, survival, and tactical gear directly to you every 3 Months at a minimum of 50% off MSRP for each item!
---