To battle great destruction and surpass the end of the world, you must learn and master survival skills. Knowing what to include in your survival kit will give you a better chance of survival, especially when you're face to face with disaster. Getting the right products for survival can be quite a task, but not if you opt for subscription boxes.
These survival subscription boxes provide you with the best items to pack and carry when you're out in the crack of doom. Some are even tailored to your specific survival needs and preferences. Whether it's a zombie apocalypse or alien invasion, these survival subscription boxes are the best bets! Spend more time preparing for a devastating blow rather than hitting your local stores one by one to find the right supplies for desolation.
From gears and accessories to tools and snacks to hydration supplies and everything in between, you're sure to find what you need for surviving catastrophe. It's not time to panic. Instead, focus on maintaining a positive attitude so you can survive any apocalyptic event! So tag along with us as we take you to our list of the best survival subscription boxes!
The Best Subscription Boxes for Surviving Doomsday!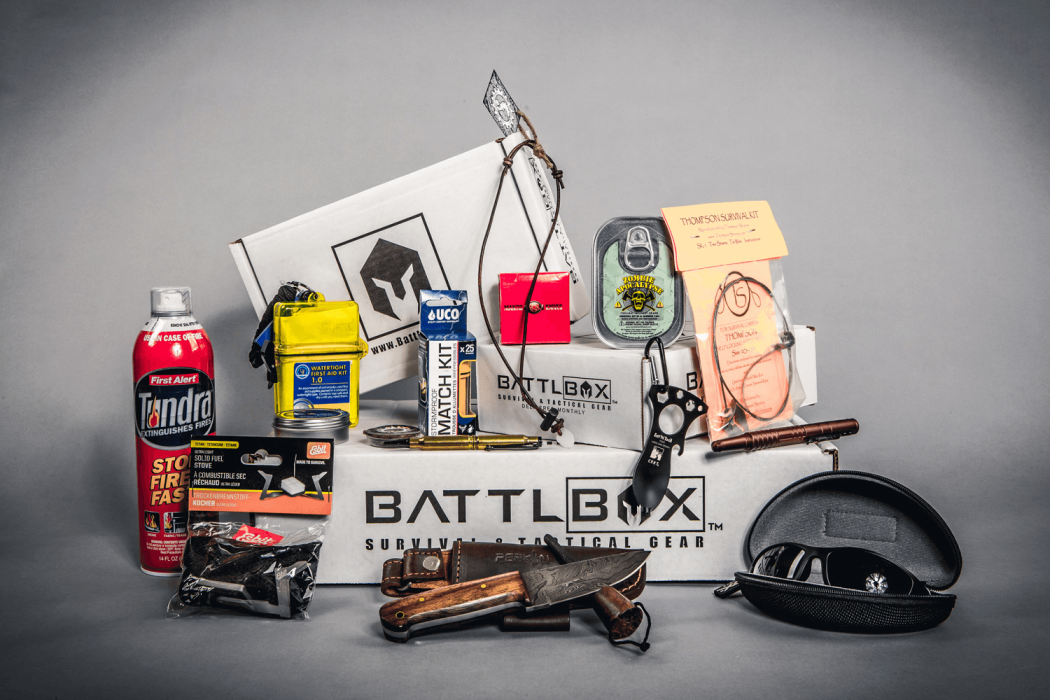 Image from: BattlBox
What You Get: BattlBox gets you prepared for tough and extreme situations by sending camping, survival, EDC, and other kinds of outdoor gear every month! You can choose from four different kinds of boxes – Basic, Advanced, Pro, and Pro Plus. Basic is ideal for those who are just starting, while Advanced is for the gear junkie. If you're a survival-minded person, Pro is for you. Another option for enthusiasts and big spenders is Pro Plus. Every box is filled to the brim with tried and true, field-tested survival gear! They even partner with the best brands to give you top-quality gear, like Lord & Field Outfitters, Going Gear, and Grenade Soap Co.
Check out the BattlBox Reviews for more information.
Price: Subscriptions start at $29.99 up to $159.99 per month, plus shipping + handling.
Deal: Save 5% on any subscription. Use coupon code HELLOBATTL.
---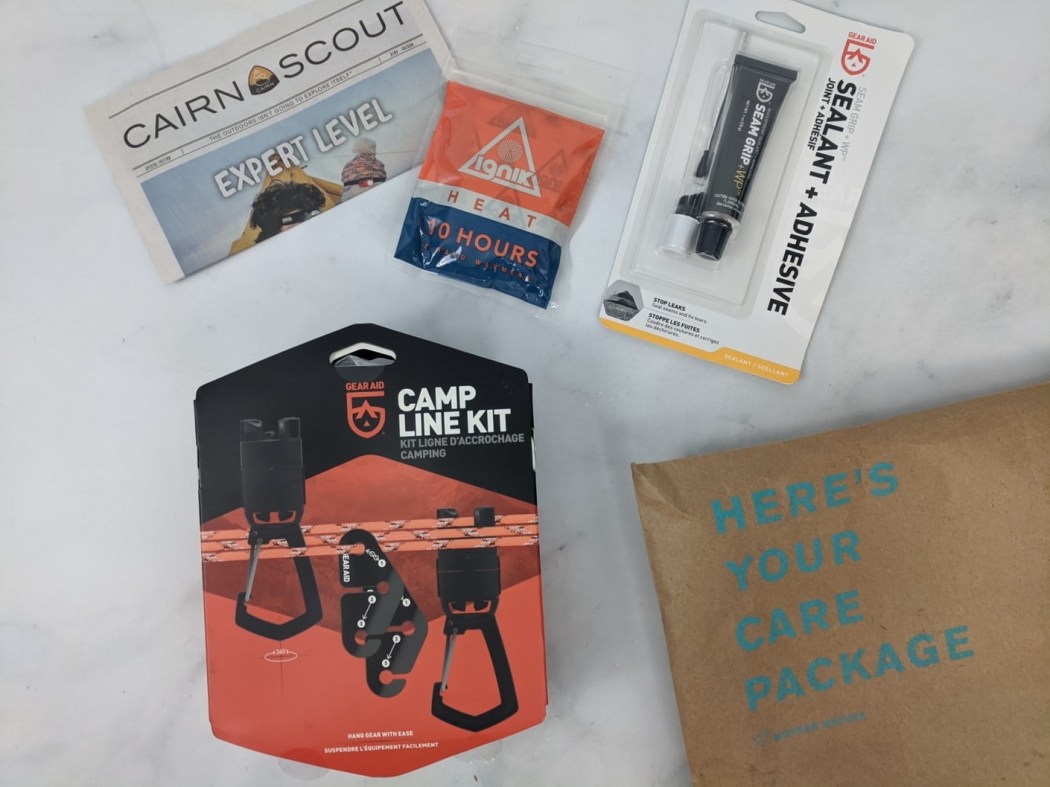 Image from: our review
What You Get: Outside is for anyone who loves adventures, exploring the wilderness, and surviving doomsday. They believe that being outside replenishes the soul – and so do we! They send boxes with a selection that's usually a mix of outdoor gear, apparel, food, emergency tools, and even skincare items you can easily use when you're out and about! They work with niche undiscovered brands to well-known ones to give subscribers high-quality outdoor and survival gear. The total retail value of every box exceeds $50, and not to mention, all items are full-sized! Subscribe, and get a chance to win Adventure Upgrades giveaways.
Visit the Outside Reviews to know more.
Price: Subscriptions cost $34.99 every month, with discounts for longer subscription plans.
---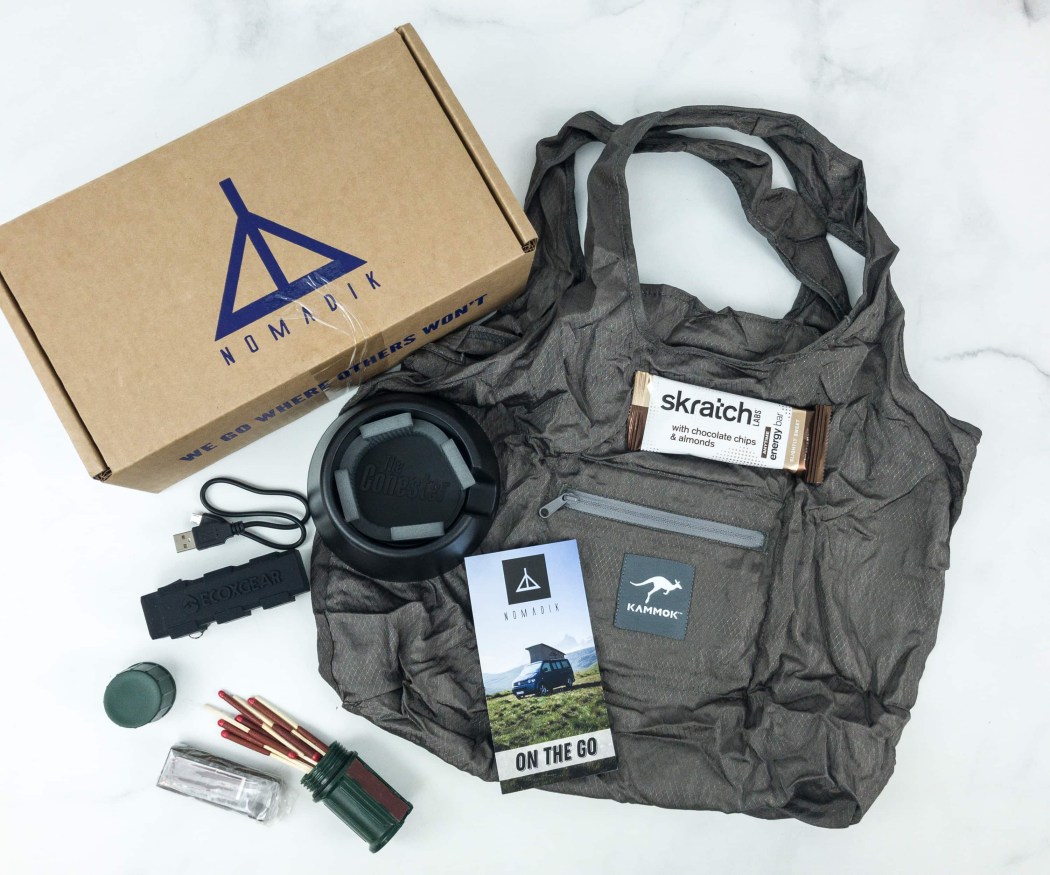 Image from: our review
What You Get: Encouraging you to live your best life, Nomadik sends high-end and functional gears given a "stamp of approval" by world-class adventurers. They put the spotlight on multifunctional tools, some of which are also new technology integrated. Each box includes 1 main product, 1-3 smaller products, and 1-2 educational/inspiration items that are pulled together into an exciting survival theme! Along with the items in your box comes a monthly outdoor challenge that matches the theme. Some of the premium brands they've worked with are HydraPak, Igloo, Parks Project, and more! As a member, you'll gain access to discounts for top-notch brands.
Read the Nomadik Reviews to see past box contents.
Price: Each box is $32.95 a month, with discounts for longer subscriptions.
Deal: Get $5 off on your first box! Use coupon code HELLO5OFF.
---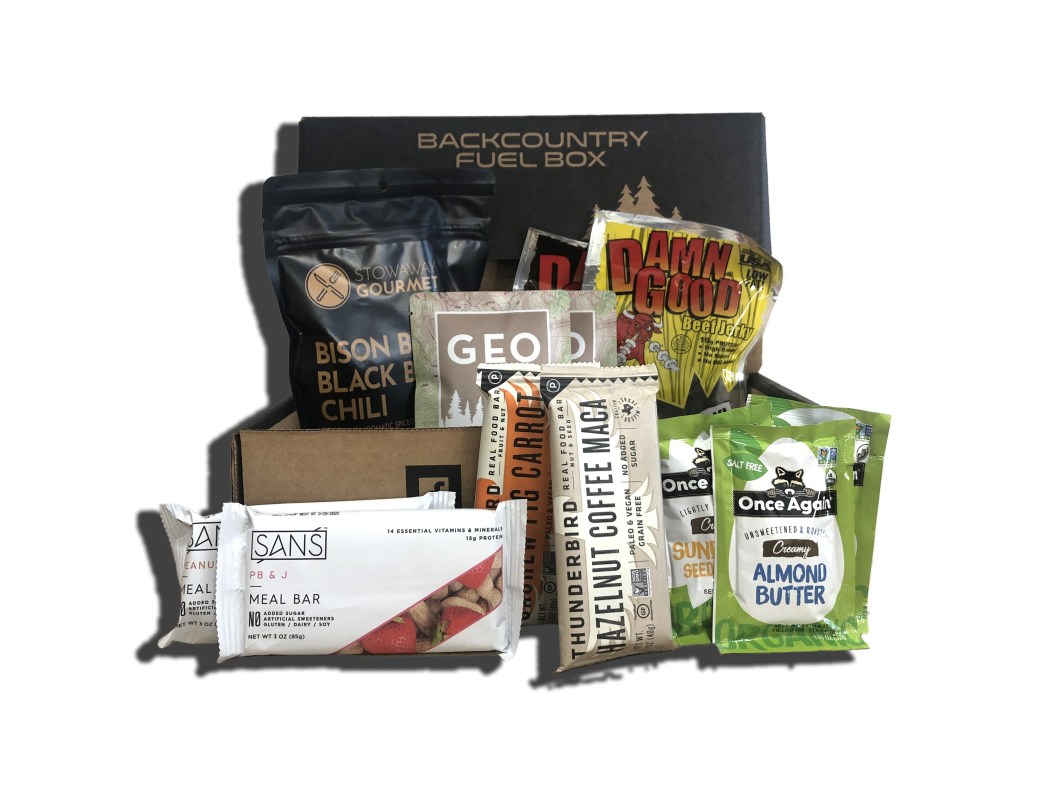 Image from: Backcountry Fuel Box
What You Get: Getting hyped wandering and exploring the outdoors need extra energy, and Backcountry Fuel Box is just what you need. This monthly subscription offers tasty snacks, meals, and everything in between to fuel your wildest adventures. Each box contains an assortment of 8-12 high-calorie, high energy but lightweight products you can enjoy munching when you're out and about. Such products include snack bars, protein sticks and alike, mixed nuts, freeze-dried meals, and more. Not only will you be able to discover new products, but you'll also fill your stomach with delectable treats to keep you energized outside!
Price: The box costs $33.30 each month.
Deal: Get 10% off your first order! Use coupon code NATION10.
---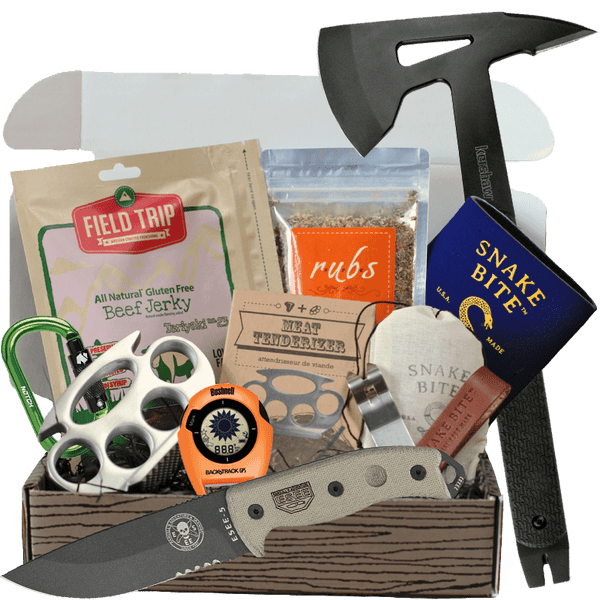 Image from: Primal Outpost
What You Get: Primal Outpost is designed for explorers, outdoor enthusiasts, and everyone in between! They rigorously test all products to ensure subscribers that they are ready to use for the great outdoors. Each month, you'll receive a variety of at least five innovative products like climbing gear, knives, camping equipment, healthy snacks, and survival tools, valued at an average of $75! This box also makes a great gift for anyone who loves adventure, wants to explore the wilderness, and for those who fancy roaming the apocalyptic world.
See the Primal Outpost Reviews to know more.
Price: Subscriptions start at $45.00 per month.
Deal: Get 20% of all purchases! Use coupon code PRIMAL20.
---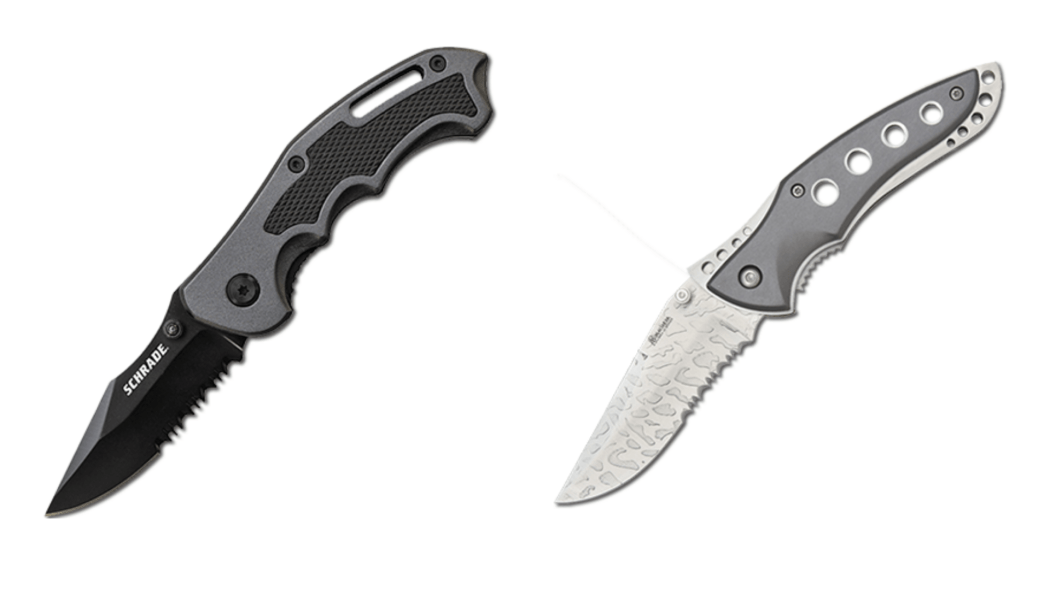 Image from: Knife Subscription Club
What You Get: Knife Subscription Club sends 1 high-quality, stainless steel branded knife with a spring-assisted opening and/or EDC gear straight to your door on auto-pilot. Some of the brands they've featured include Kershaw, CRKT, Spyderco, SOG, Smith & Wesson, Shrade, and Cold Steel. This knife subscription is available in 4 different plans: Basic, Advanced, Premium, and Ultimate. The Basic plan is recommended for those who want to collect just the knives, but those who are interested in more advanced gear can check out the high-tier plans.
Price: Subscriptions start at $25 monthly.
---
Image from: our review
What You Get: Barrel & Blade collaborates with the top experts in the field to make sure that every subscriber will only be receiving the highest quality, field-tested, expert-approved, most badass, and best value gear available, including knives! Every box is themed around certain types and styles of gear, as well as different survival and tactical scenarios. There are two plans available in this subscription: Level 1 – for preppers just starting out, which has an awesome mix of survival and tactical gear for everyday use, and Level 2 – the most complete and premium package that has an amazing assortment of handpicked, battle-tested, tactical, and survival gear.
Check out the Barrel & Blade Reviews for more information.
Price: Each Level 1 monthly box is $49.99, and the Level 2 box costs $99.99 a month.
---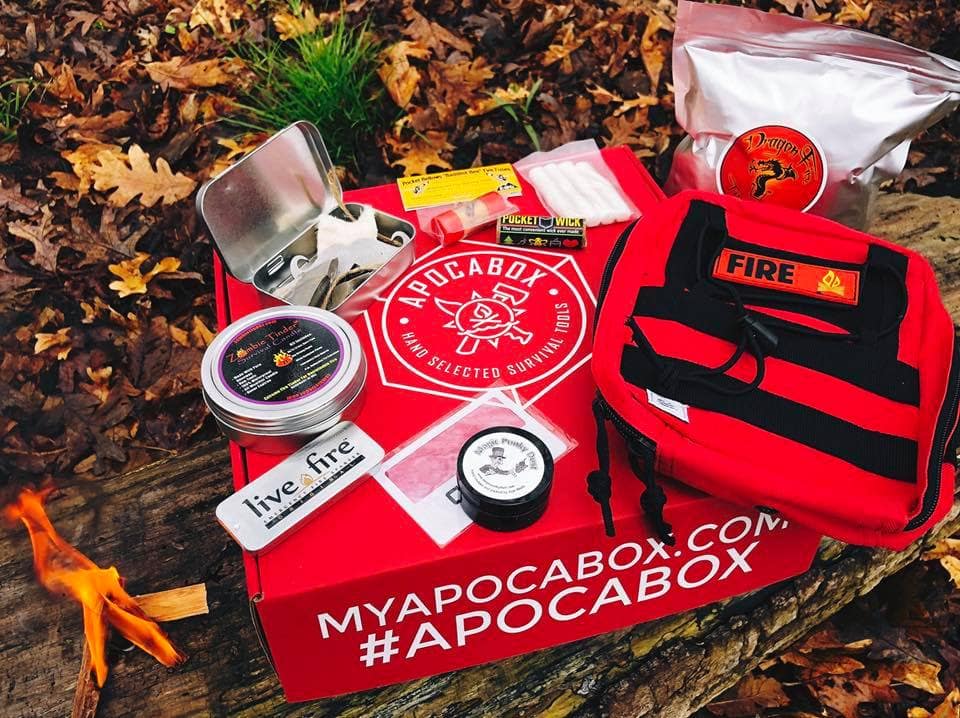 Image from: Apocabox
What You Get: Get the best survival tools and learn survival skills, at the same time, in just one box! Apocabox is a bi-monthly subscription delivering exclusively handpicked survival tools, accessories, and the information you need to successfully and safely venture outside. They work with different vendors from around the world to bring you the latest and greatest survival tools. Each box also includes at least one artisan-made item, as well as a Survival Skills Challenge with training tips designed to teach you a specific survival skill, plus immediate access to an exclusive 30-minute survival training video by Creek Stewart!
Price: Ships every 2 months for $50 + $10.95 shipping.
---
Image from: The Climbing Box
What You Get: Get ready to climb the highest rocks and mountains you could ever imagine! The Climbing Box is a monthly subscription made by climbers for climbers. It'll send everything of what a climber needs to perform their best and reach the highest peaks! There is a short survey you need to fill up, so they can curate the box based on your climbing preferences. Each box has a total value of $120, and it may include climbing chalk, tape, apparel, hydration mix, snacks based on your dietary restrictions (if any), and other quality climbing swag to keep you inspired!
Price: The Subscription costs $39.99 each month with savings when you prepay for 3 months or 6 months.
---
And that's some of the best survival subscription boxes you need to have right now! Have you found the best box that can help you survive the end of the world?
Can't get enough of subscription boxes? Visit the list of the best subscription boxes in every category!
Say Hello To More Subscriptions for Outdoor Activities!