Soap is one important item for the bath and the body, and there are lots of varieties available around. From bar soaps to liquid ones, soap aficionados definitely know the secret to the softest and yummiest skin! It is an essential element of personal hygiene, and soap subscription boxes ensure you'll never run out of fantastic soaps to use!
These soapscriptions allow you to relax in your bath with soaps befriended by your skin. You can get your favorite soaps delivered straight to your doorstep, so there's no need to rush out if you find there's no more left at home. Some of these subscriptions even let you pick your own soaps, while others may surprise you with their curated collection – some even add additional bath & body products as a treat!
Whether you're looking for new scents to sample or want to restock your soap cabinets in time, these subscription boxes are a great deal! From dudes to babes, there's a soap box for every person to stand on! So pamper your skin and feel refreshingly clean with the best soap subscription boxes to try this 2022, or see every single bar in our full list of soap subscription boxes.
The Best Soap Subscription Boxes To Lather Up!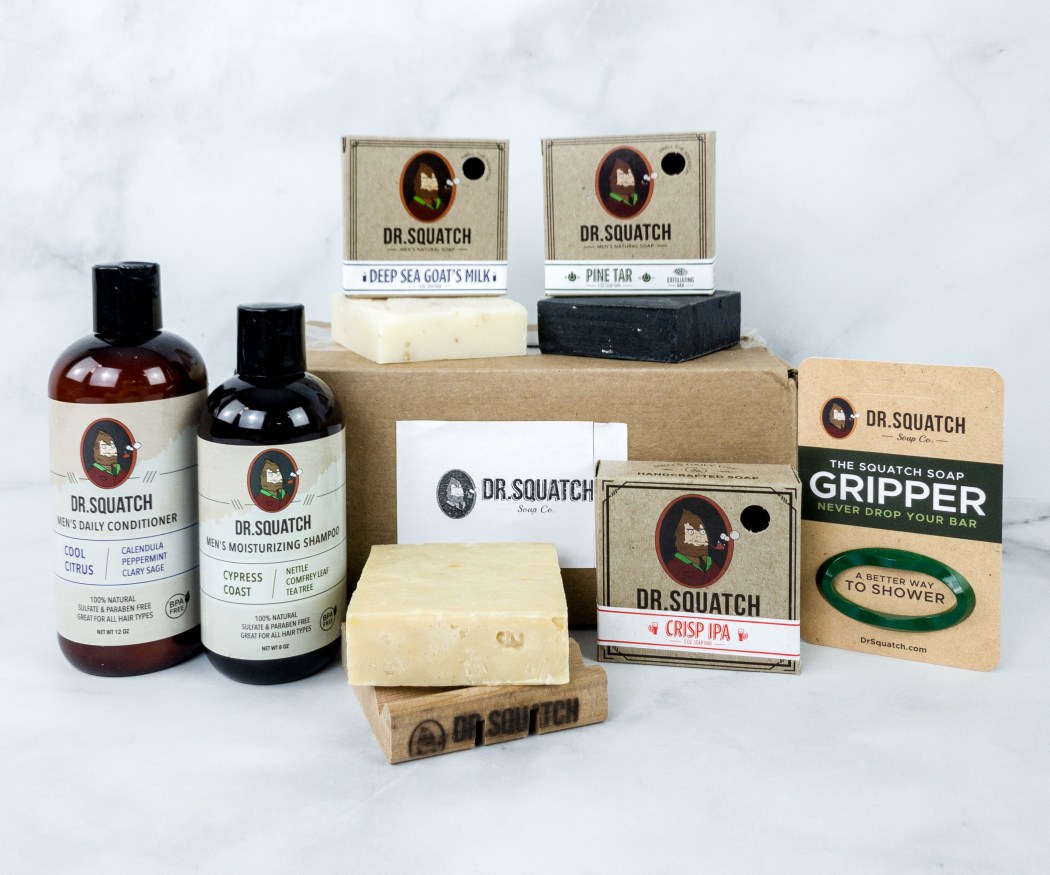 Image from: our review
What You Get: With Dr. Squatch, you can enjoy a good fragrant bath! They offer handmade, cold-processed bar soaps for men made using the finest ingredients nature has to offer. These bar soaps are curated with no harsh chemicals and scented with masculine aromas to make you feel like a man and smell like a champion! You'll get 3, 6, or 9 bar soaps per month with your chosen scents. Add-ons are also available. But if you find it hard to pick what scents are best for you and your skin type, you can take the quiz to find the best soap that matches your lifestyle and scent preferences.
Visit our Dr. Squatch Reviews to learn more.
Price: Subscription is $18 per month for 3 bars of soap, $36 for 6 bars, and $54 for 9 bars of soap.
Deals:
Get 10% off on your first $18+ subscription purchase! Use coupon code DSCSQUATCH10.
Get 10% off on $20+ orders! Use coupon code DSCBRICC10.
---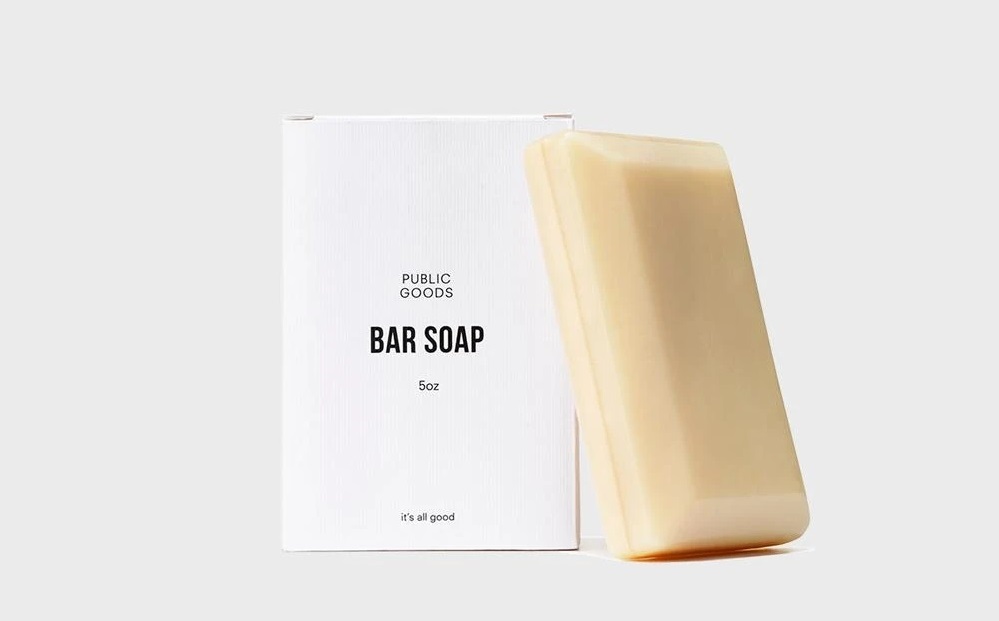 Image from: Public Goods
What You Get: Small choices can make big impacts, and that's where Public Goods is coming from. They'll give you peace of mind by bringing healthy, sustainable everyday essentials more accessible. They offer different varieties of soap, including liquid soaps, bar soaps, dish soaps, Castile soaps, and any other personal care items. These products are made from high-quality, healthy ingredients and free of parabens, sulfate, and any of the same kind! They even use sugar cane bottles, tree-free paper, and toxin-free ingredients, making them one of the best eco-friendly brands to trust. On top of it, they plant a tree for every order.
Check out Public Goods Reviews for other subscriptions they offer.
Price: Membership costs $69 per year.
Deal: Get 25% off your first order! Use coupon code hellopga.
---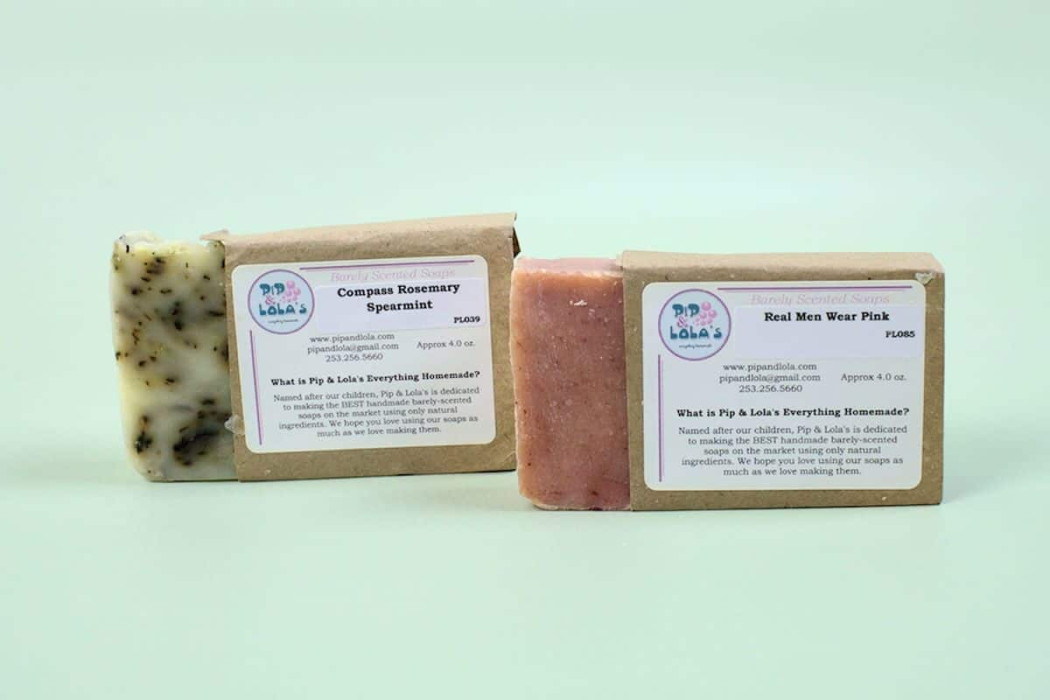 Image from: Pip & Lola's Everything Homemade
What You Get: Pip & Lola's Everything Homemade offers handmade bath & body products that'll make you feel and look good! They guarantee that the soaps you are getting are all-natural without overwhelming scents (excluding the Soap Goddess line, which includes fragrance oils and colorants) and are long-lasting, making it a good value for your money. Monthly subscriptions have various offerings, including Divas Dialogue (2 bars), Duet Better (2 bars), Soliloquy (1 bar), Soaping Solo (1 bar), and much more with options for Standard packages (any of hundred varieties) or Dude packages (more man-friendly with spicy scents and no florals). Get a box that is filled with vegan soaps your skin loves. Boxes also come with free samples too!
Check out our past Pip & Lola's Everything Homemade Reviews for more information.
Price: Soap subscriptions start at $8.49 per month.
---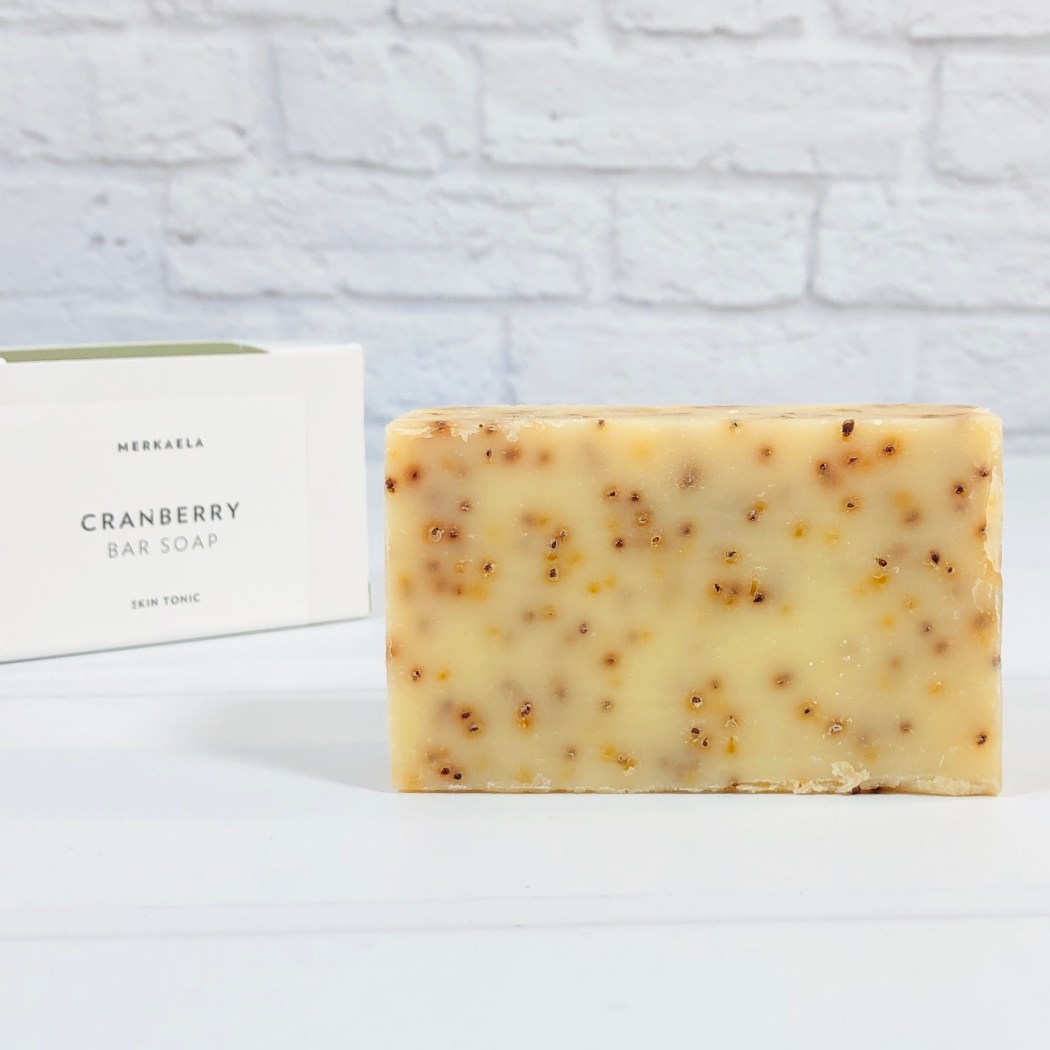 Image from: our review
What You Get: Merkaela creates sustainable and chemical-free products that nourish not only your body but also your mind and soul! They engage all of your senses by offering all-natural products handcrafted in small batches from ingredients you can pronounce. For a fun and relaxing bath time, the Soap Subscription sends 3 organic soaps infused with all the good stuff. Each quarterly collection brings you a holistic bath time experience as the organic soaps are made in small batches with organic oils combined with herbal botanicals. Snag a box and please yourself with all the goodness it brings!
See our Merkaela Reviews to learn more.
Price: 3 bar soaps quarterly for $25 or prepay annual subscription for $88 ($22 per shipment).
Deal: Get 22% off all subscription plans! Use coupon code NEWMOON .
---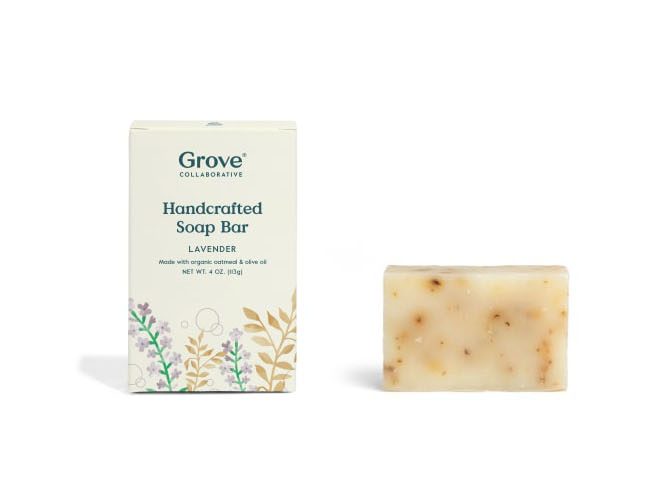 Image from: Grove Collaborative
What You Get: Grove Collaborative is the perfect choice for those who want to achieve a healthier home. They offer a wide variety of high-quality, eco-friendly products that any household will love to use, including an assortment of soap products. Members can pick which exact soaps they want to include in their boxes to make their every day the best. Every soap has been thoughtfully formulated with your health in mind, leaving your skin clean, healthy, and soft. Also, every shipment will help them plant trees across the United States.
See all our Grove Collaborative Reviews and find why lots of people love this subscription.
Price: Membership is $19.99/year.
Deal: Get FREE Bundle when you subscribe! Use this link to get the deal. Valid to new subscribers only.
---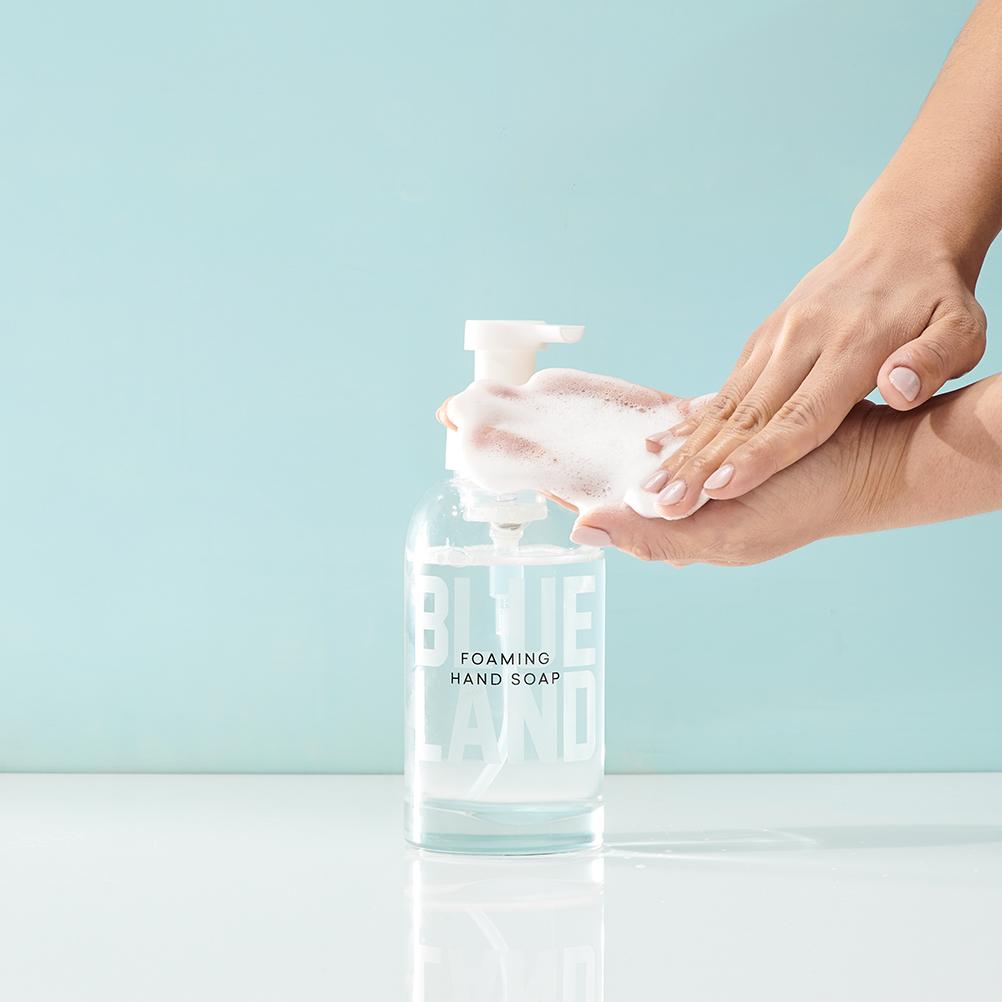 Image from: Blueland
What You Get: Blueland is an eco-friendly brand that revolutionizes a cleaning experience with the aim to reduce or fully eliminate single-use plastics. They offer different kits, which contain uniquely designed, reusable glass bottles with soap tablet refills. Just choose any of their kits, fill the bottle with water, drop the tablet, and you can wash the dirt and grimes away, leaving a light yet lovely scent. Buy the packaging once, and get refills monthly – that's how it's done! It's a way to help save the earth while saving some bucks too!
See our Blueland Reviews for more information.
Price: Starter Kits start at $16. Refill Packs are priced from $6 to $14+.
---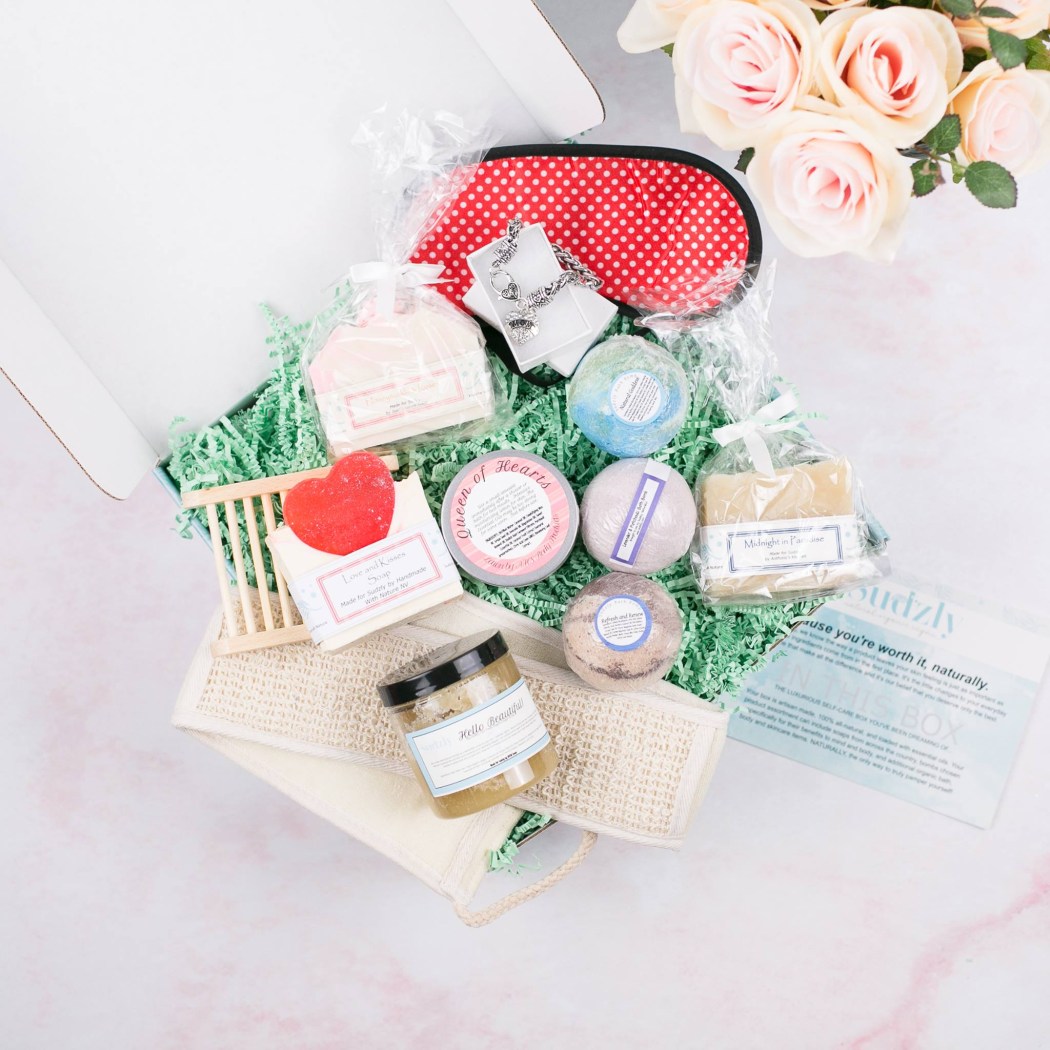 Image from: Sudzly
What You Get: With Sudzly, you can pamper yourself to another level. This monthly subscription allows you to have a relaxing bath time for yourself with 100% all-natural and sustainable bath & body items made by artisans across the US! Every soap is organic, which means no dyes, fragrances, or any unnatural ingredients. You can choose from 4 subscription options they offer: Deluxe Spa Box Natural, which comes with 2 bath soaps, 2 bath bombs; Bath Bomb Box, which includes 2 all-natural bath bombs; Simply Soap, which contains 2 all-natural artisan soaps; and The Beginners Bliss Box with one bath bomb and one soap. Whichever box you choose, you'll be pampered from the head down to your toe! Also, every box comes with an additional all-natural bath, body, and skincare item for an extra soothing experience.
Price: Plans start at $25 per month.
---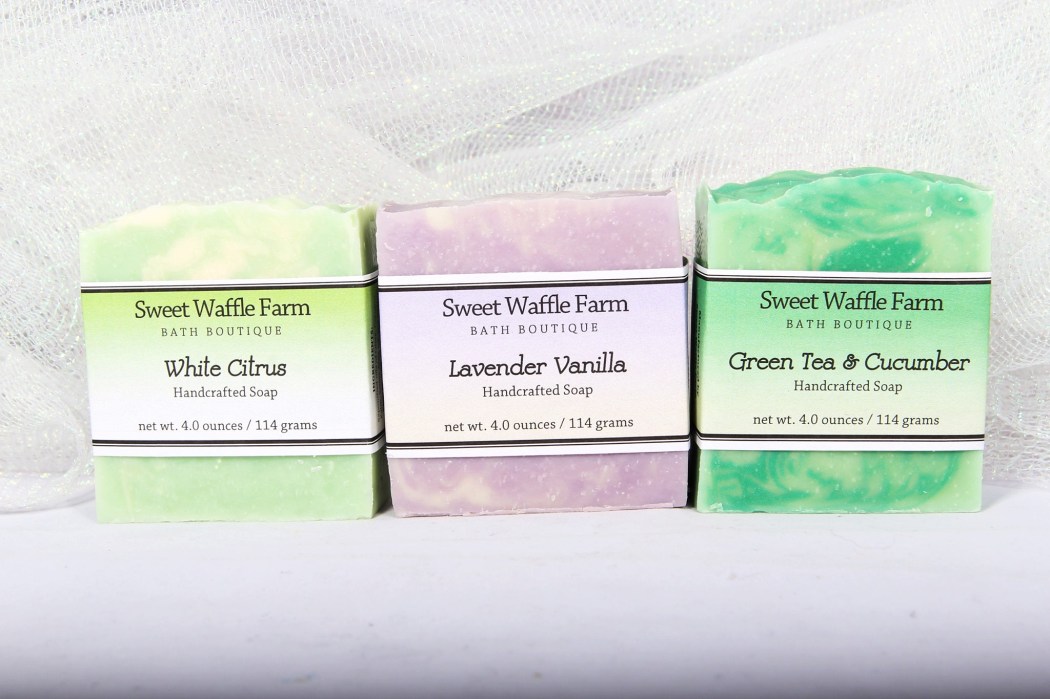 Image from: Sweet Waffle Farm
What You Get: Sweet Waffle Farm creates soaps using the cold process technique with a combination of oils that'll leave the skin nourished and moisturized. These vegan handcrafted soaps gently clean the skin, and it contains no harsh chemicals! Every month, you'll receive a box with two 4.5 oz, full-size bars that don't just look beautiful with marbled designs but smells wonderful too!
Price: Receive varieties of vegan hand soap every month for $16.50.
---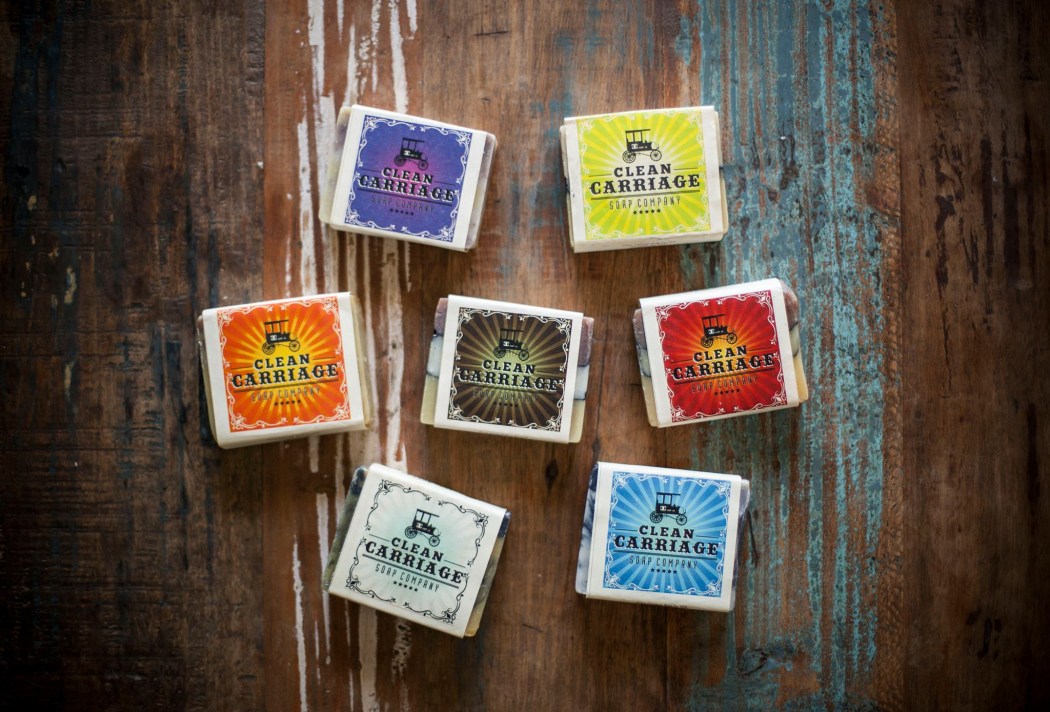 Image from: Clean Carriage Soap Company
What You Get: Clean Carriage Soap Company is a monthly subscription that will help you feel fresher and cleaner every day. You'll never run out of soaps to use each month as they offer 2 bars of vegan soaps with every shipment, available in 8 different aromas. These high-quality soaps are handcrafted using plant-based ingredients and pure therapeutic grade essential oil for scent and character. No chemical fragrances and colorants, just healthy handmade soaps!
Price: Get 2 scents every month for $14.99!
---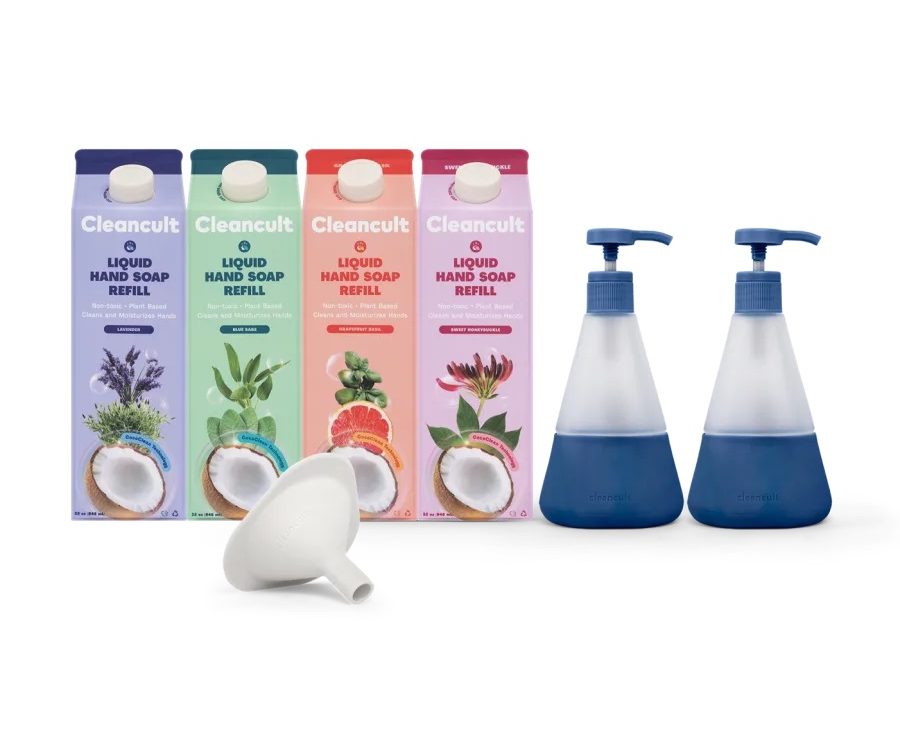 Image from: Cleancult
What You Get: Experience a truly effective cleaning without the toxic as you subscribe to Cleancult. This subscription is born with the mission to redefine cleaning through an easy refill system that helps reduce plastic waste by providing stylish and shatter-resistant glass bottles. They offer natural bar soaps and liquid hand soap refills packed in colorful recyclable milk cartons with plant-based caps that easily reseal. Refills and glass bottles can be purchased along with different bundles, or you can buy them separately. Also, the glass refillable containers are protected by a silicone sleeve with a color of your choice!
See our Cleancult Reviews to know more about this subscription.
Price: Refillable Bottles cost $14.99 each, bar soaps cost $4.99 each, liquid hand soap & dish soap refills cost $9.99, and bundles range from $34.99 – $89.99.
Deal: Save 20% your first bundle! Deal applies automatically, just visit and subscribe.
---
And that summarizes our list of the best soap subscription boxes! Which one is your favorite?
Don't forget to check out our list of all the best subscription boxes in every category!
Say Hello to More Self-Care and Pampering Subscriptions!