Soap aficionados know the secret to the softest and yummiest skin – soap! Get your favorite soaps delivered monthly with these soap subscriptions (soapscriptions?!). From dudes to babes, there's a soap box for every person to stand on! Check out all the best soap subscription boxes, or see every single bar in our full list of soap subscription boxes.
The Best Soap Subscription Boxes!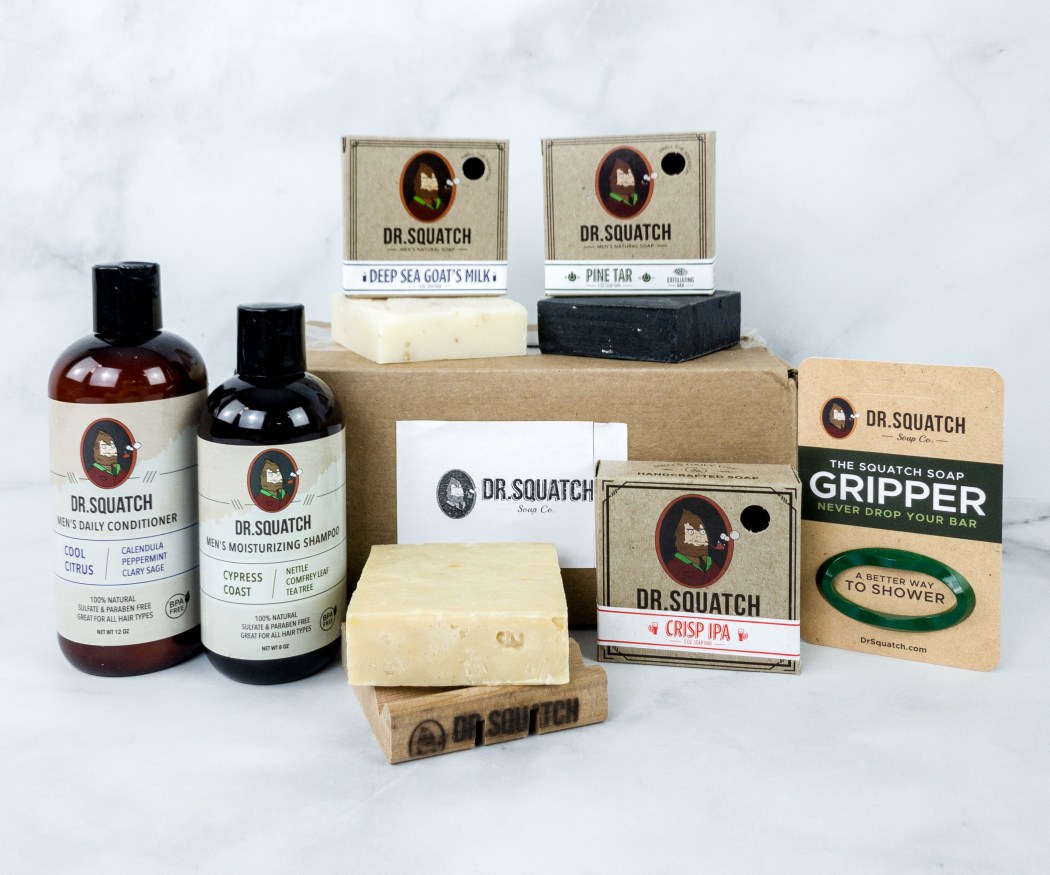 What You Get: Enjoy a good bath while using Dr. Squatch Soapscription. These handmade bar soaps for men are made using the finest ingredients nature has to offer. These bar soaps are curated with no harsh chemicals and are scented with masculine aromas. If you find it hard to pick what's best for you, you can take their quiz so they can find the best soap that matches your lifestyle and scent preferences.
See our Dr. Squatch Soapscription reviews to learn more.
Price: Subscription is $13 per month for 2 bars of soap and $19 for 3 bars. Also available in quarterly subscription with savings up to 16%!
---
What You Get: Start caring for your skin and body as you subscribe to Sudsy Club. They offer all-natural handmade soaps scented with essential oils, no chemicals, no artificial fragrance, and absolutely no artificial coloring! Each box comes with 3 bars of soap and a bath or body item that will surely leave your skin soft and moisturized.
Read our Sudsy Club reviews to know more.
Price: Ships every 2 months for $25. Prepay Six Month (3 Shipments)  for [email protected] ($23.33 per box) to get savings!
Deal: Get 15% off your first box! Use coupon code HELLO15.
---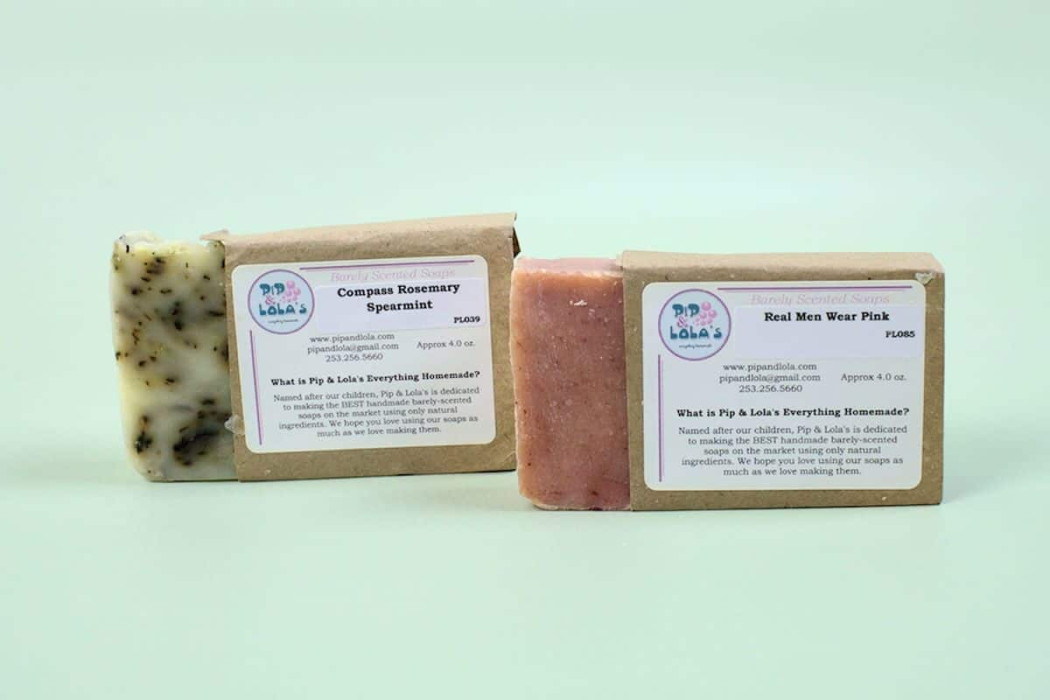 What You Get: Pip & Lola's Everything Homemade is a monthly subscription offering bath products that everyone will love. These soaps are all-natural, slightly scented, and long-lasting making it a good value for money! Every package comes with free soap samples, too.
Check out our past Pip & Lola's Everything Homemade Reviews for more information.
Price: Subscription costs $11.99 per month.
---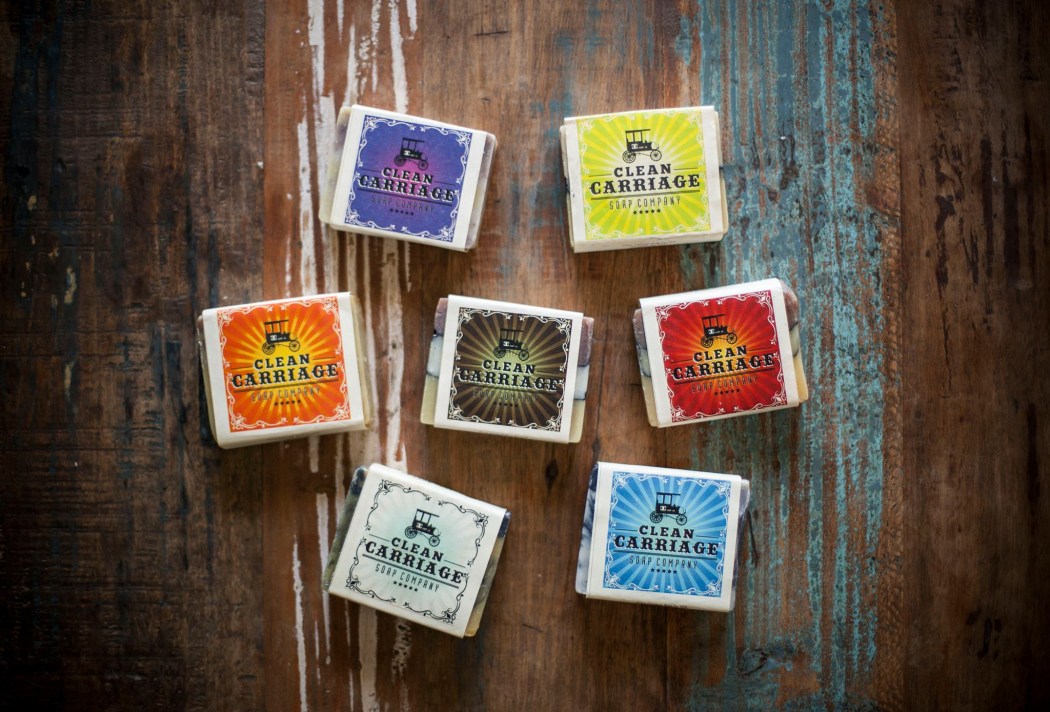 What You Get: Clean Carriage Soap Company offers 2 bars of vegan soap in every shipment. These soaps are handcrafted and are made using plant-based ingredients and pure therapeutic essential oils! Available in 8 different aromas to choose from.
Price: Get 2 scents every month for $14.99!
---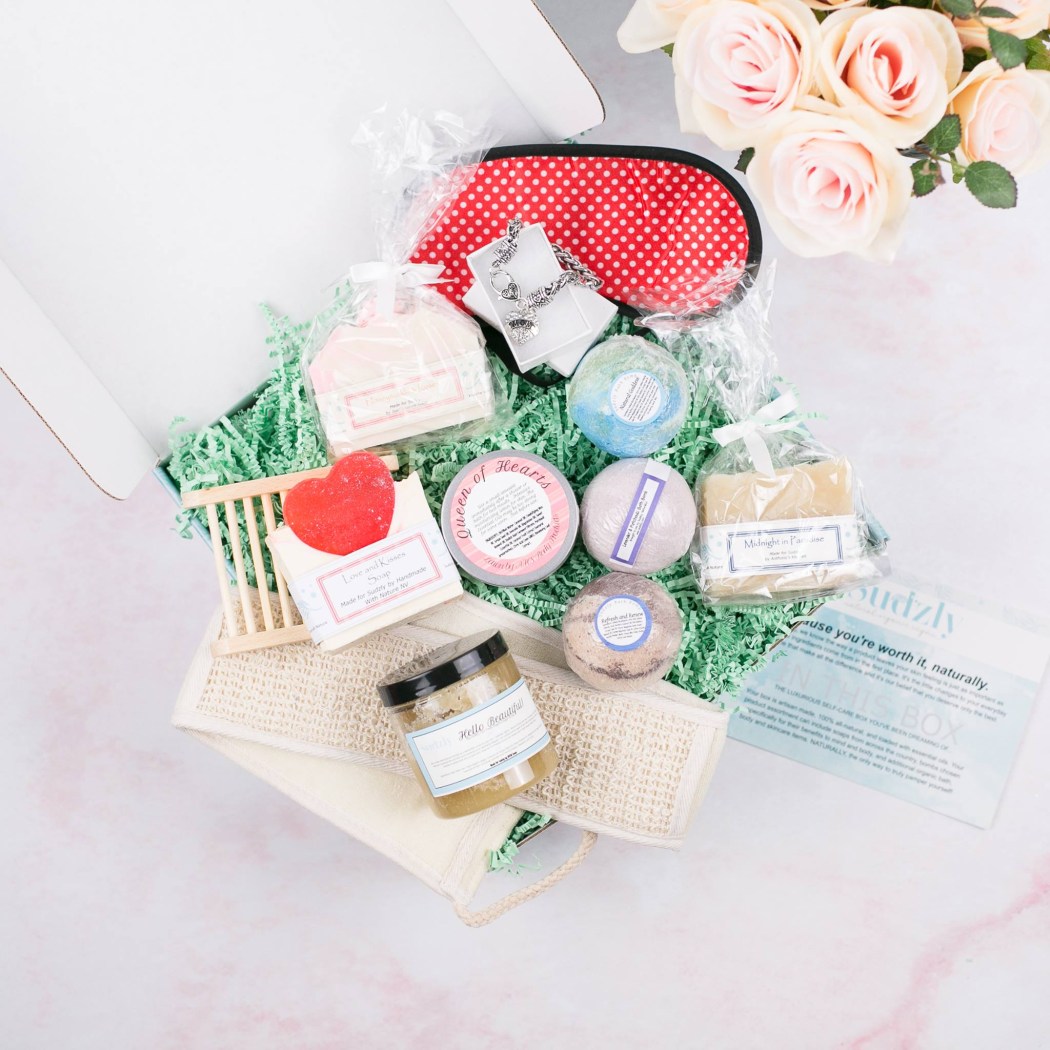 What You Get: Take yourself to another level as you subscribe to Sudzly. They offer 100% all-natural and sustainable bath & body items made by artisans across the US! These soaps are organic which means no dyes, fragrances, or any unnatural ingredients. Every box comes with a bath & body item!
Price: Choose from 4 available options: Deluxe Spa Box Natural -$45 per month, Bath Bomb Box – $32 per month, Simply Soap- $32 per month and The Beginners Bliss Box- $28 per month.
---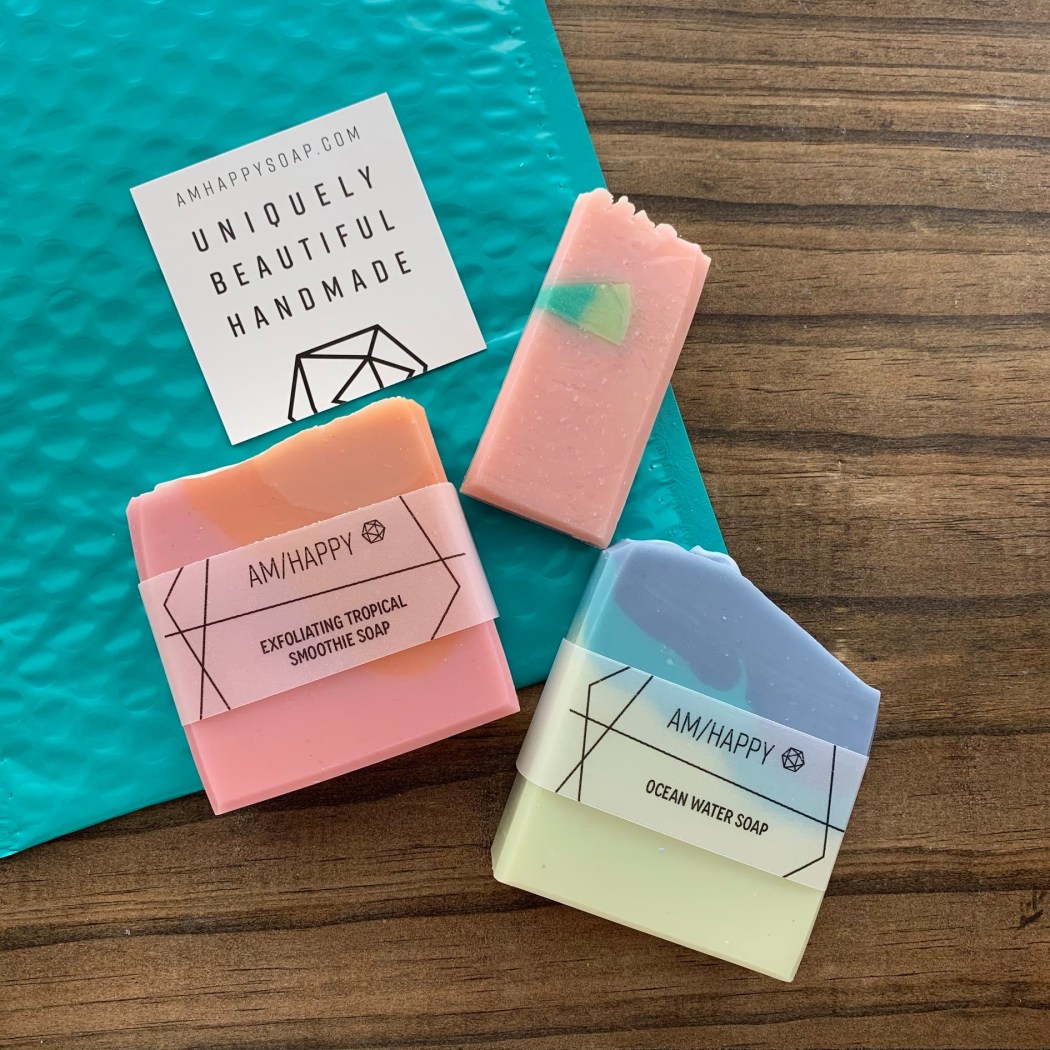 What You Get: Uniquely handmade bar soaps is what Am Happy Soap offers. They provide soaps that range from scrubby to exfoliating to creamy and silky. Each bar is made to make your skin feel great and smell amazingly good! Get 1-3 hand-selected soap bars with ¼ bar sample each month.
Price: 1 Bar costs $8.50 per month, 2 bars is $17 per month and 3 Bars is $25 per month.
---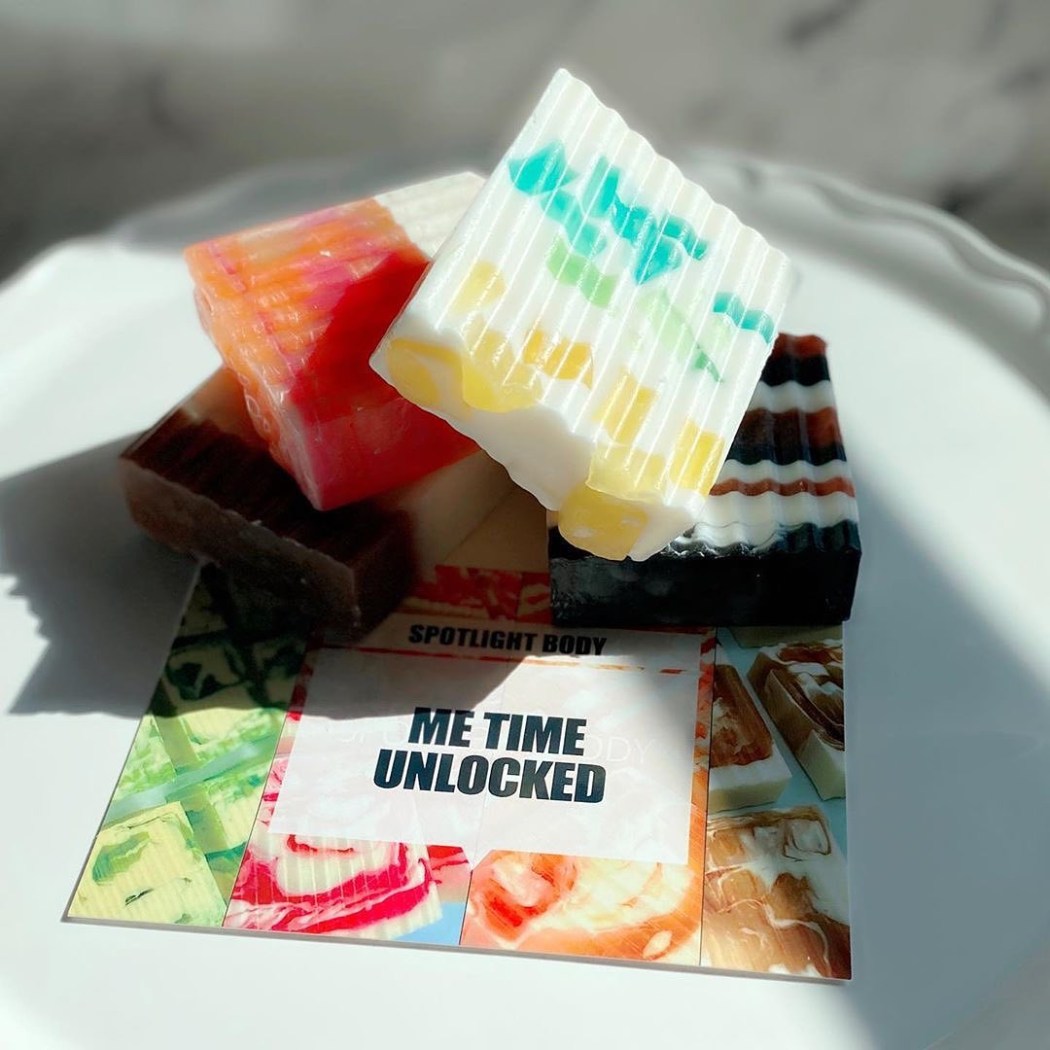 What You Get: Pamper yourself as you subscribe to Spotlight Body Soap. You'll receive 4 full-sized luxury bar soaps with a variety of fragrances and colors in every box. These soaps are gentle and effective. They are made from natural ingredients and it's cruelty-free! They release new soaps every month so there's something to look out for.
Price: Ships monthly for $30
---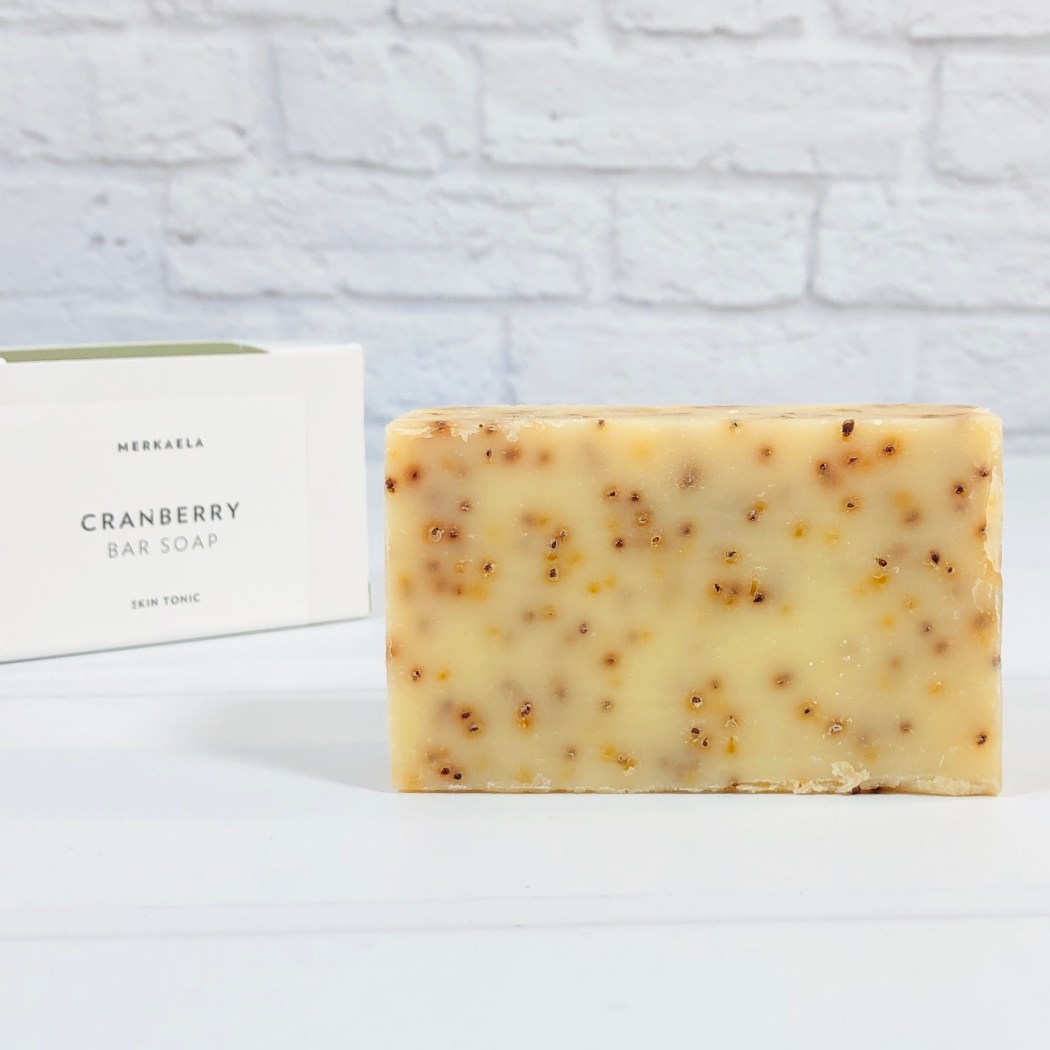 What You Get: Reward yourself with all the self-care it needs. Merkaela Soap Subscription gives handmade products curated just for you. These soaps are made with organic oils infused with herbal botanicals and essential oils. All items are cruelty-free! You'll receive 3 organic soaps every quarter.
See our Merkaela reviews to learn more.
Price: 3 Bar soaps quarterly for $18 or prepay $64 ($16 per shipment).
Deal: Get 22% off all subscription plans! Use coupon code NEWMOON .
---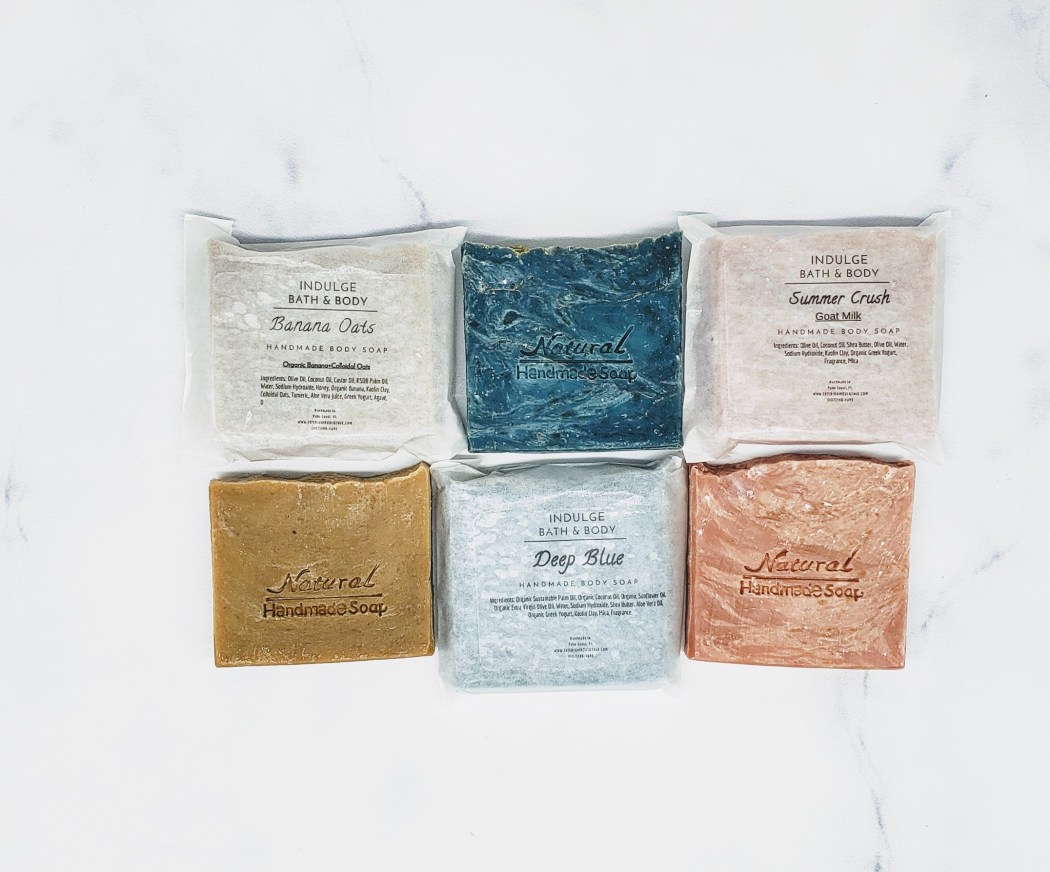 What You Get: Exterior Indulgence is a subscription made for bath lovers like you! They offer bath and body items made from cruelty-free and premium ingredients. Each month, you'll receive 3 full-size handmade soaps crafted from skin-loving oils and butter!
Price: Choose from: Soap Connoisseur- $14.99, Bath Lover- $25.99, Mini Indulgence- $24.99, and Deluxe Indulgence- $35.99.
Deal: Save 10% on your first box. Use coupon code . FIRST10
---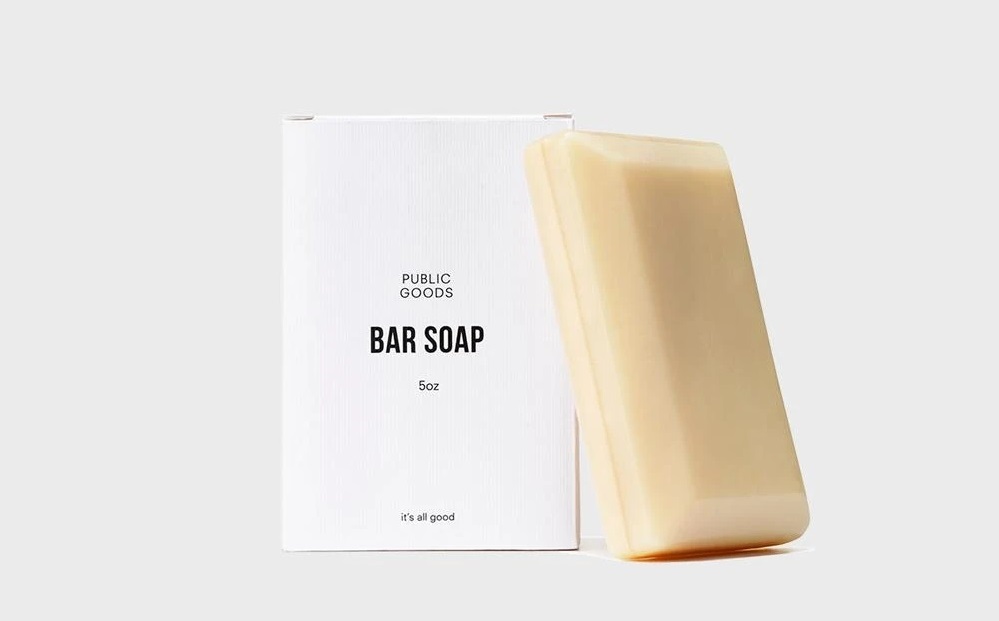 What You Get: Public Goods offers hand soaps, bar soaps, Castile soaps, and any other personal care items. These products are bottled in eco-friendly materials. They use sugar cane bottles to tree-free paper and toxin-free ingredients. Their soaps are made from high-quality natural ingredients and it's vegan friendly & paraben-free. FYI, they plant a tree every time you place an order.
Check out our Public goods reviews for other subscriptions they offer.
Price: Membership costs $59 per year.
Deals:
---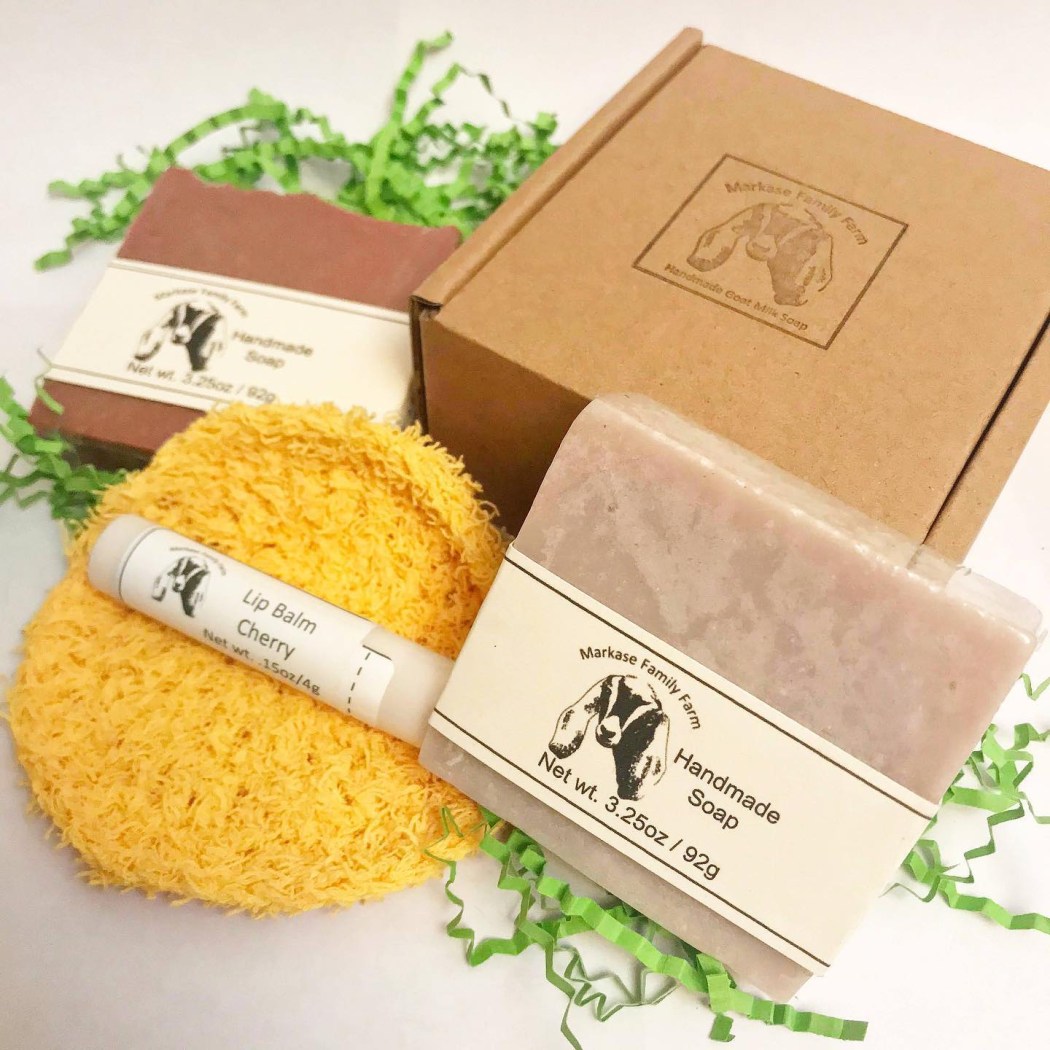 What You Get: Markase Family Farm Soaps offers handcrafted soaps made with coconut oils, olive oil, avocado oil, shea butter, and castor oils. Receive a box of random soap bars, 1 lip balm, and a mini bath bomb. It sometimes includes a colored scrubby pad too!
Price: Receive an assortment of bath products every month for $15!
---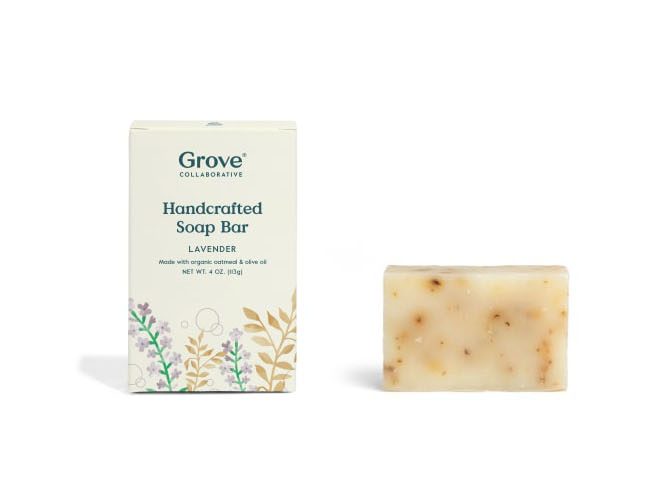 What You Get: Get a healthier home through Grove Collaborative. They offer a wide variety of soap products. From hand soap to dish soap to bath soaps, they have almost everything. They also offer soaps that are intended for kids' and men's. These products are non-toxic and cruelty-free. Grove ensures health not just for you but also for the environment. Your shipment will help them plant trees across the United States.
See all of our Grove Collaborative reviews here!
Deals:
---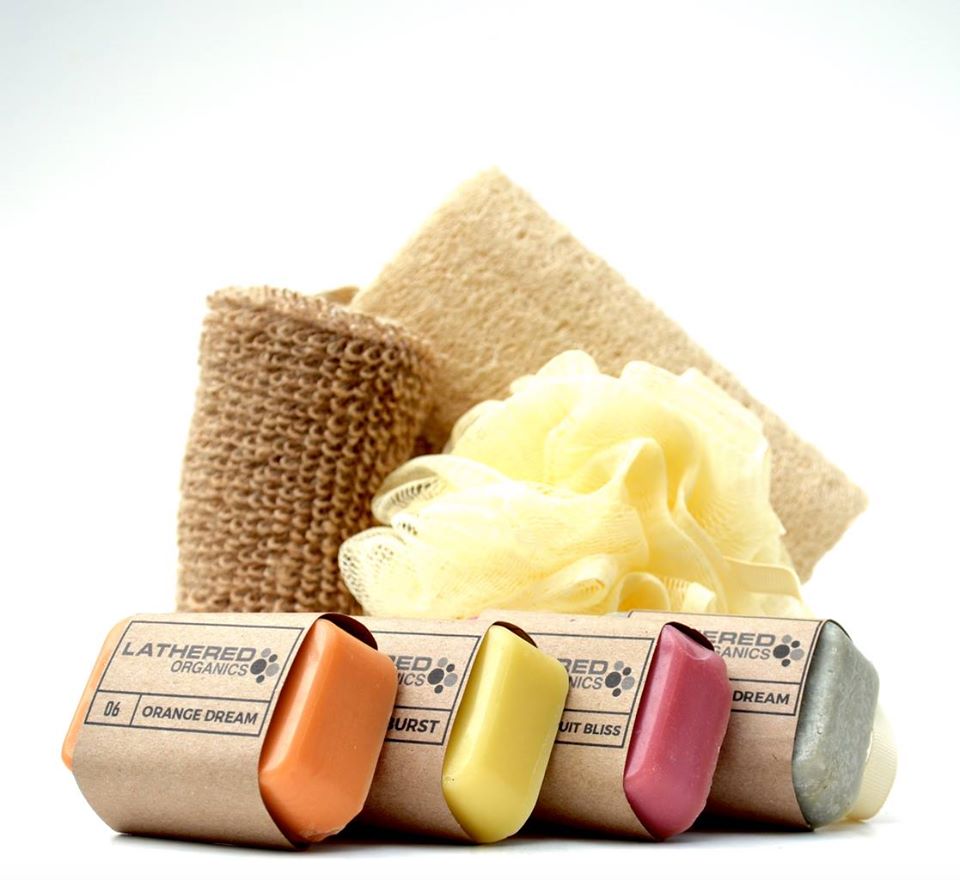 What You Get: Ensure relaxing bath time when you subscribe to Lathered Organics. Each box comes with 100% organic, vegan & eco-friendly soaps. These products have healing qualities too! Every month you will receive 2 charcoal detox and 2 simply pure bars.
Price: Month to Month Plan is $32.
---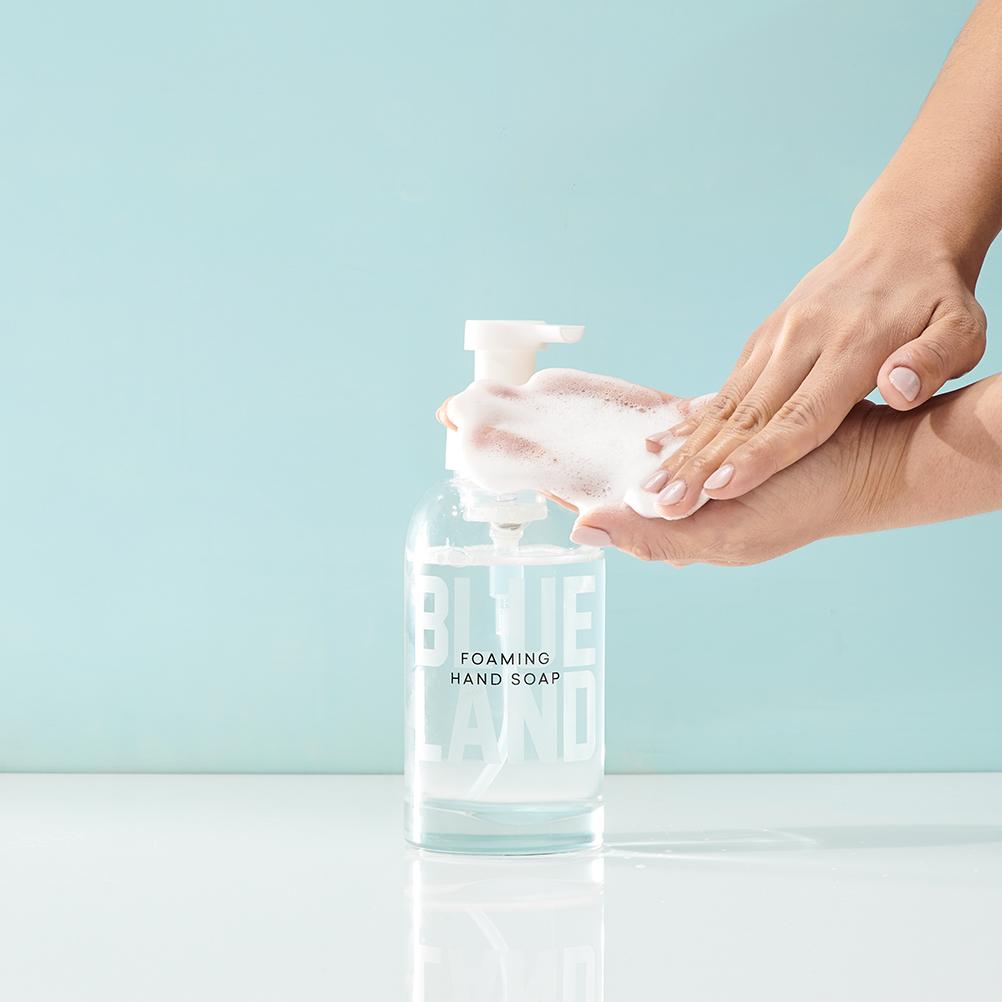 What You Get: Blueland is a brand that uses earth-friendly packaging. They offer foaming hand soap tablets with their signature glass bottle. Just fill the bottle with water, drop the tablet and you can start washing your hands. It will leave a light floral scent. You can save money while saving the environment! Choose from their kits and start cleaning effectively with their soap tablets.
See Blueland reviews for more information.
---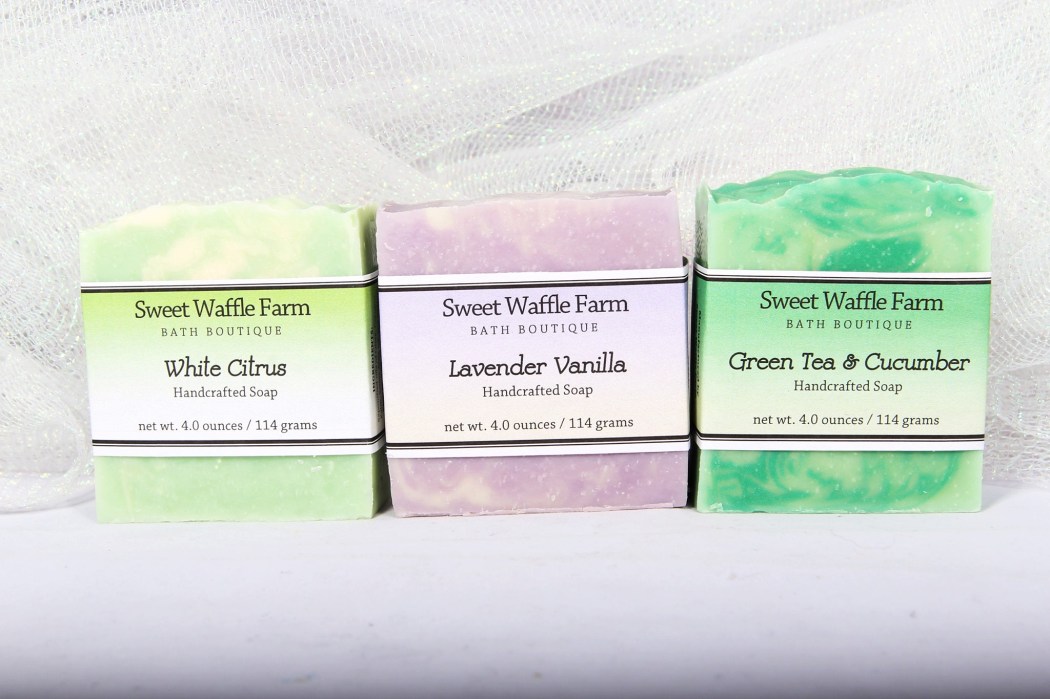 What You Get: Sweet Waffle Farm creates soaps with the cold process technique. These soaps nourish, moisturize, and gently cleans the skin. It is vegan, and no harsh chemicals! Enjoy 2 varieties of marbled color full-size bars monthly.
Price: Receive 2 varieties of vegan handsoap every month for $16.
---
What You Get: The S Soaps offers handmade soaps made from olive, coconut, shea butter, and castor oils. They use coconut milk as the base to give moisture to your skin. These handmade bar soaps promise to give you soft, silky, and smoother skin every day!
Price: 1 soap per month costs $8.50, 2 soaps per month costs $17, 3 soaps per month is $25.50, and the Variety Box (includes 5-6  bath items) costs $42 per month.
---
What You Get: Ymar Vegan is a subscription box that offers 100% natural and vegan handmade soaps. These soaps are created without harming the environment. They added essential oils, herbs, and flowers to enhance every product! Each box comes with a solid shampoo bar, 2 body soaps, a facial soap, and a deodorant.
Price: Receive 1 Solid Shampoo Soap Bar, 2 Body Soaps, 1 Facial Soap, 1 Deodorant every month for €48.88 ($56.67)
---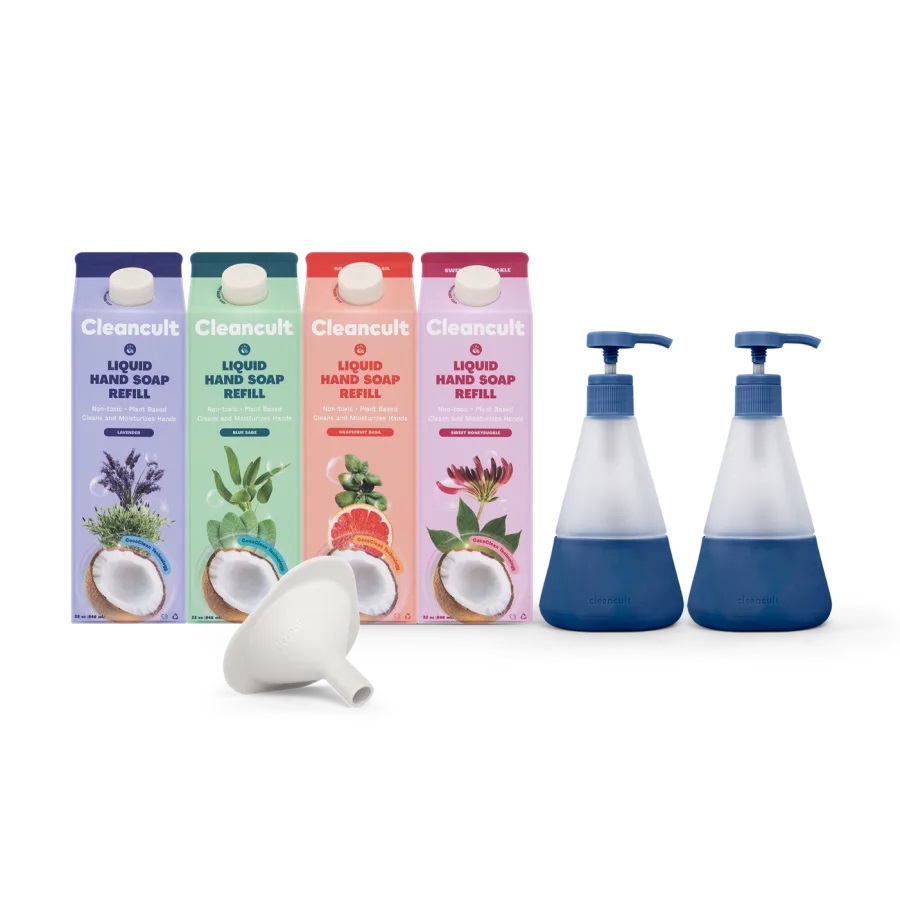 What You Get: Experience a truly effective cleaning without the toxic as you subscribe to Cleancult. They offer natural bar soaps and liquid hand soap refills packed in colorful recyclable milk cartons. All of their products are plant-based, GMO-free, and cruelty-free. This product is born with the mission to redefine cleaning with only the safest ingredients, not only for you and for your family but also for the environment too! Refills and glass bottles can be purchased along with different bundles or you can buy them separately. The glass refillable containers are protected by a silicone sleeve with a color of your choice!
See our Cleancult review to know more about this subscription.
Deal: Save 20% your first bundle! Deal applies automatically, just visit and subscribe.
---
And that summarizes our list of the best soap subscription boxes! Which one is your favorite?
Don't forget to check out our list of all the best subscription boxes in every category!
Say Hello to More Self-Care and Pampering Subscriptions!