Thalassophile. A term called to those who love and are magnetically attracted to the ocean and the sea. To relieve your blues, beach-inspired goodies will spike your mood up just like the tides – rising and falling! The endless summer starts with beach-inspired subscription boxes.
Show More (4 items)
Curated for beach lovers, these subscription boxes bring in a whole lot of watery and sandy fun with beach-themed goodies. Some of these subscriptions send out beach apparel and gear you can proudly show off, accessories, flip flops, and more nautical-themed goodies, while others offer the tastiest snacks, treats, and even drinks you can easily carry and bring to the coast!
Dance with the water and explode waves of fun with the help of the best subscription boxes designed with beach lovers in mind. Calm the sea and feel astonishingly contented with unique gifts from the ocean!
All The Best Beach and Coastal Themed Subscription Boxes!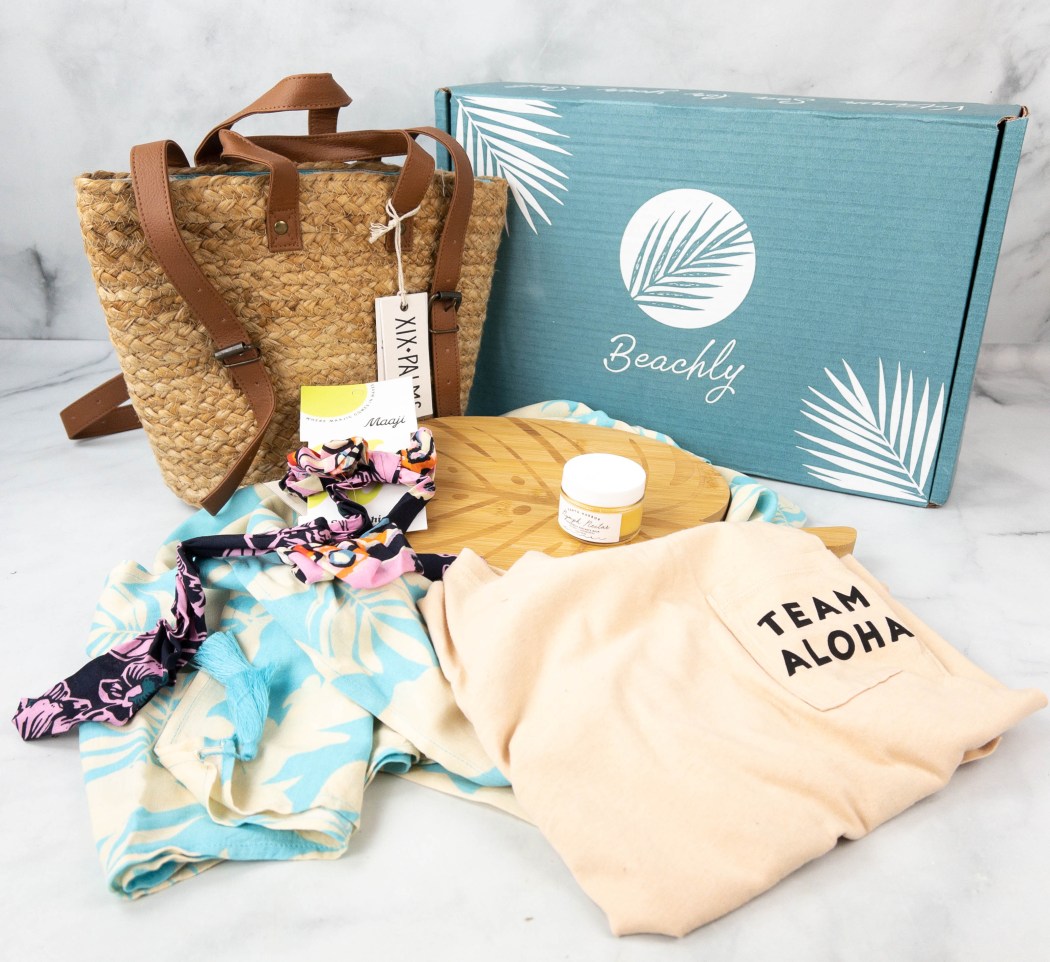 Image from: our review
Why We Love It: Tag along with the best companion when you go out to the coast! Beachly is a beach-inspired subscription where you can really feel the beach vibe all year round with just a box. They'll send you one curated box filled to the brim with beachy goodies you've been longing to get your hands on. Every quarter, a box will be delivered right to your doorstep which contains 6-8 premium pieces from top brands and hottest up-and-coming brands who are dedicated to showing to everyone what the coastal lifestyle is all about! Such items include apparel, accessories, and more goodies that are valued at $250 or even more! What's even great is for every box they sold, the proceeds fund beach clean-ups, leaving the coastline free from garbage and trash!
Deals:
Get a FREE BONUS BOX ($100+ value) with your first box! Use coupon code BONUSBOX.
Save $30 on your first box! Use coupon code SAVE30.
---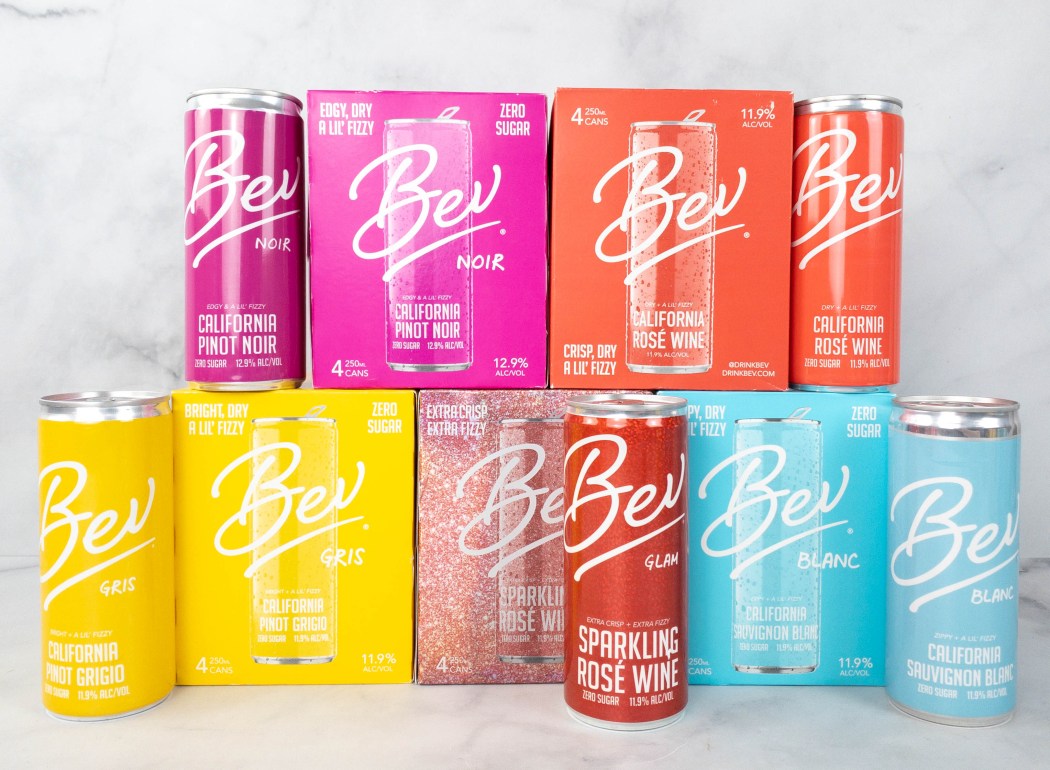 Image from: our review
Why We Love It: With Bev, you can enjoy a can of wine anytime, anywhere, and that includes the beach as well! They have wines in a can that you can carry on the go and drink, exclusively made by their own female winemakers. Receive 8, 24, or 48 cans in a pack depending on how many you want to! Each can of wine (8.4oz) contains 0% sugar, has no additives, and contains only 3 carbs, which makes it one of the best drink choices for those who love to maintain their beach bods! Available in Rosé, Blanc, Gris, Noir, Glitz, Glam, or Ladies Night, where you can have them all! It's considered to be like a wine club that is a bit livelier and so much cuter, perfect for a sunny beach day!
Deal: Get 20% off on any orders! Use coupon code HS20.
---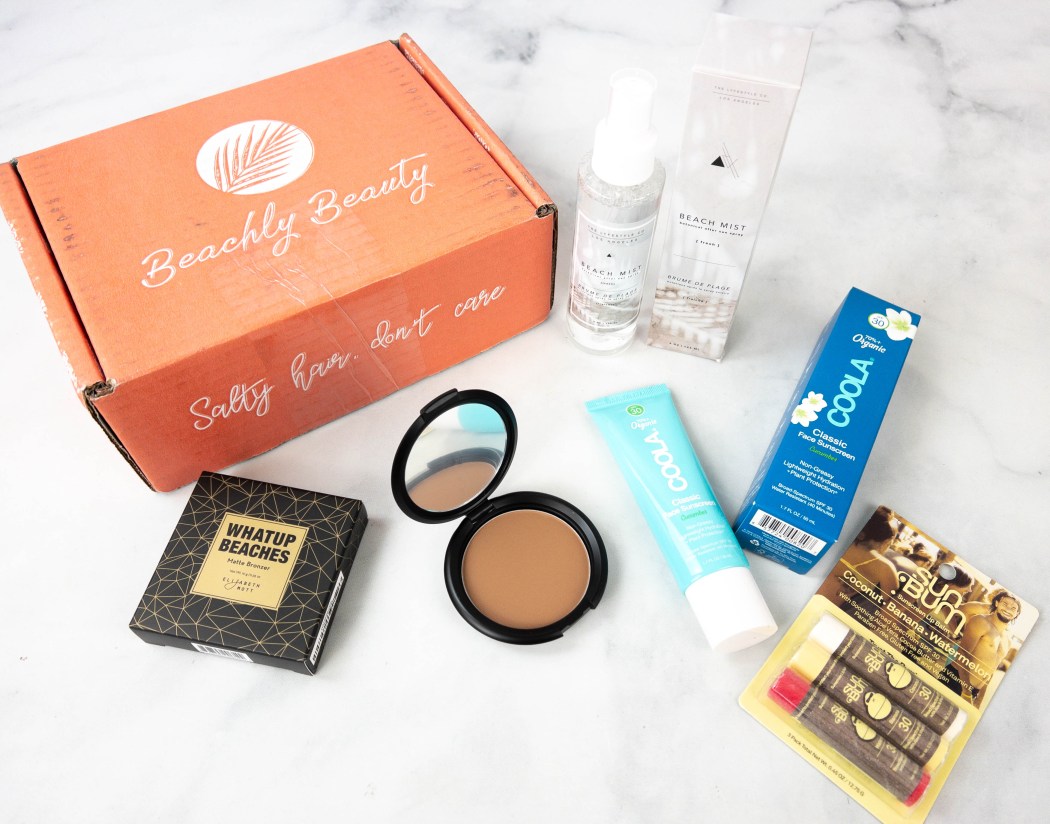 Image from: our review
Why We Love It: Jump into the beach, beauty ready with Beachly Beauty Box! This beauty box adds a little dose of vitamin sea and a dash of sandy beauty to your regimen. Each box you'll receive from them is jam-packed with cruelty-free, clean beauty products for skin, hair, and body, all beach-inspired! Valued at $75 or more in every box, it includes 4-6 premium items like lip balms, fragrances, cleansers, moisturizers, nail polish, and hair masks. Beach and beauty lovers will surely be thrilled when they unbox and empty one out!
Deal: Get 50% off your first month! Use coupon code HELLO50.
---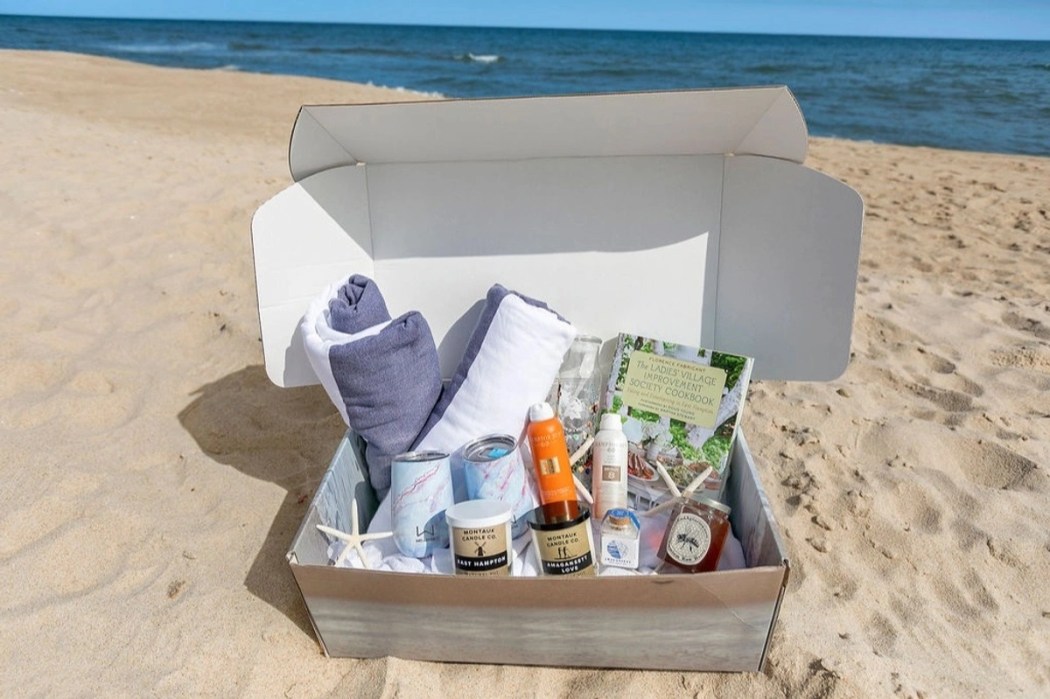 Image from: Hamptons Box Club
Why We Love It: Carefully curated to serve beach lovers all year long, Hamptons Box Club delivers the best products that'll capture what it feels like being on the shore and dancing with the waves! Every quarter, they send out a box filled with amazing items loved by the Hamptons for that season and that you'll surely love forever. The Main Beach Box contains 10-12 products, while the Atlantic Beach Box has 5-6 items – most of which are sourced locally. Delivered straight to your doorstep by the beautiful coast of the Hamptons to bring you the Hamptons lifestyle you should experience. It's simply summer in a box!
---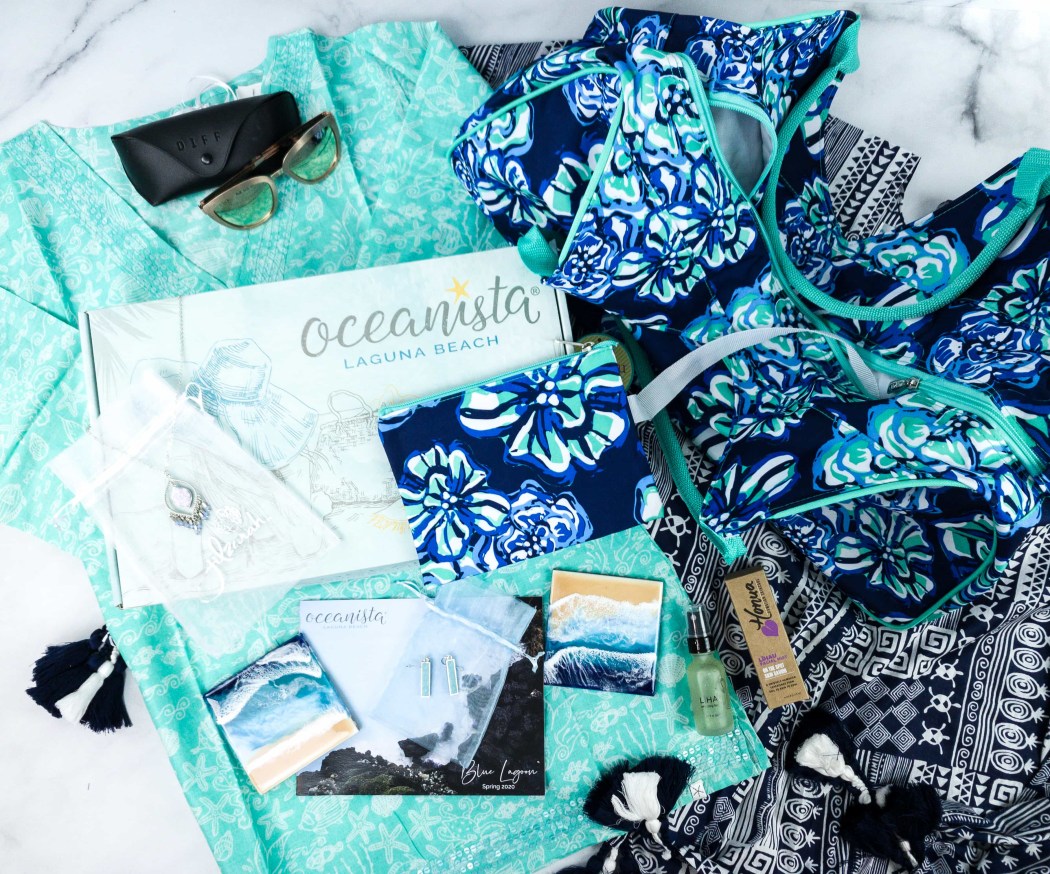 Image from: our review
Why We Love It: Oceanista is a beach and boho lifestyle subscription box aspiring to touch the hearts of every sea lover anywhere, anytime they prefer venturing the waters! With all things ocean and beach kept in mind, every box is carefully curated to satisfy any beach lover and drown their hearts with so much joy! Delivered 4 times a year directly to your front door, each beach-themed box is filled with 6-8 beach boutique items like apparel, jewelry, exclusively made artisan pieces, skincare, flip flops, more mermaid swag, Oceanista exclusives, and decors to fill your home with all the beachy vibes. Keep everything as a treasure coz' you can't find them in any other beach subscription box!
Deal: Get $15 off your first quarterly box! Use coupon code HELLO15.
---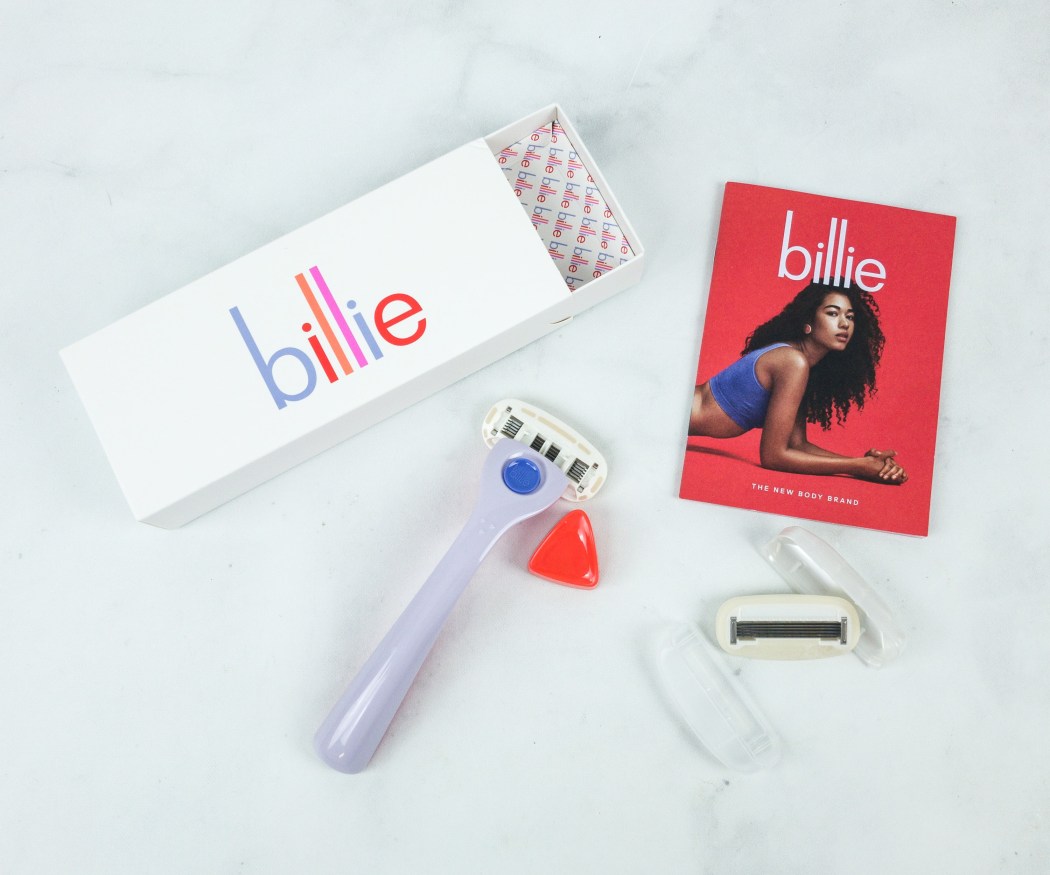 Image from: our review
Why We Love It: Billie is your best friend when getting rid of unwanted hairs. Wear your best outfit as you go down the beach flawlessly! This subscription sends out high-quality daily essentials to help you upgrade your routines worry-free. Fill your top shelf with the best non-toxic products you can trust powered by clean ingredients, from shaving supplies to body products. With their long lists of no's – GMOs, drying alcohols, sulfates, parabens, and much more, you'll feel good about using each one. Go ashore and show off your skin, beloved by clean products! They also donate 1% of revenue to support women and important causes all around the world. What an inspiration!
---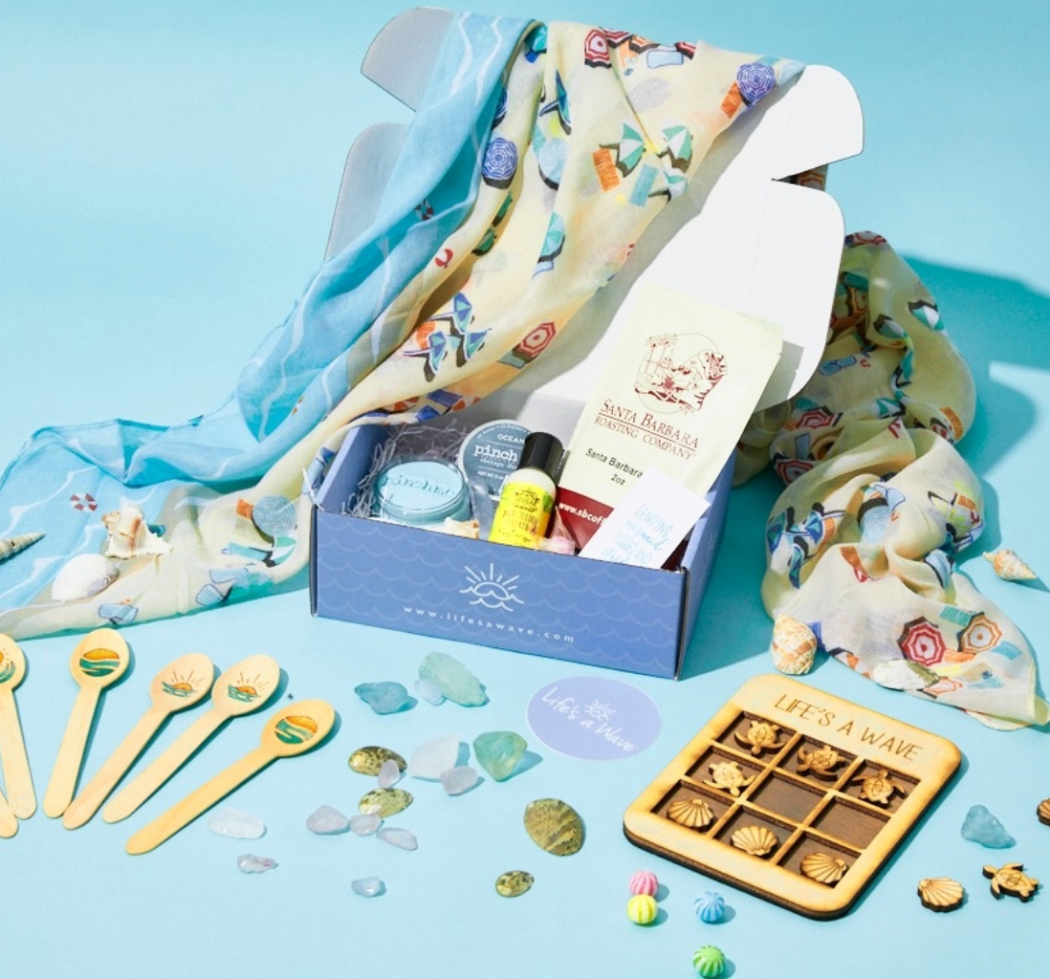 Image from: Life's A Wave Beach Box
Why We Love It: Life's A Wave Beach Box allows you to surf the waves and enjoy the waters without setting foot outside. Worry not, as this monthly subscription will bring the ocean to you. Everything this subscription sends is all about the life you can experience at sea! Receive ocean and beach-themed items such as home decor, self-care items, candy or food items, shells, candles, soaps, and more mermaid swag goodies from small businesses who love playing with the waters as you do. Release your inner mermaid and plunge under the sea for an amazing beach experience, all at your convenience! You can also help the planet as proceeds from each box sold will support ocean-minded nonprofit organizations focused on preserving and caring for the ocean.
Deal: Get 10% off your first box! Use coupon code Hello10.
---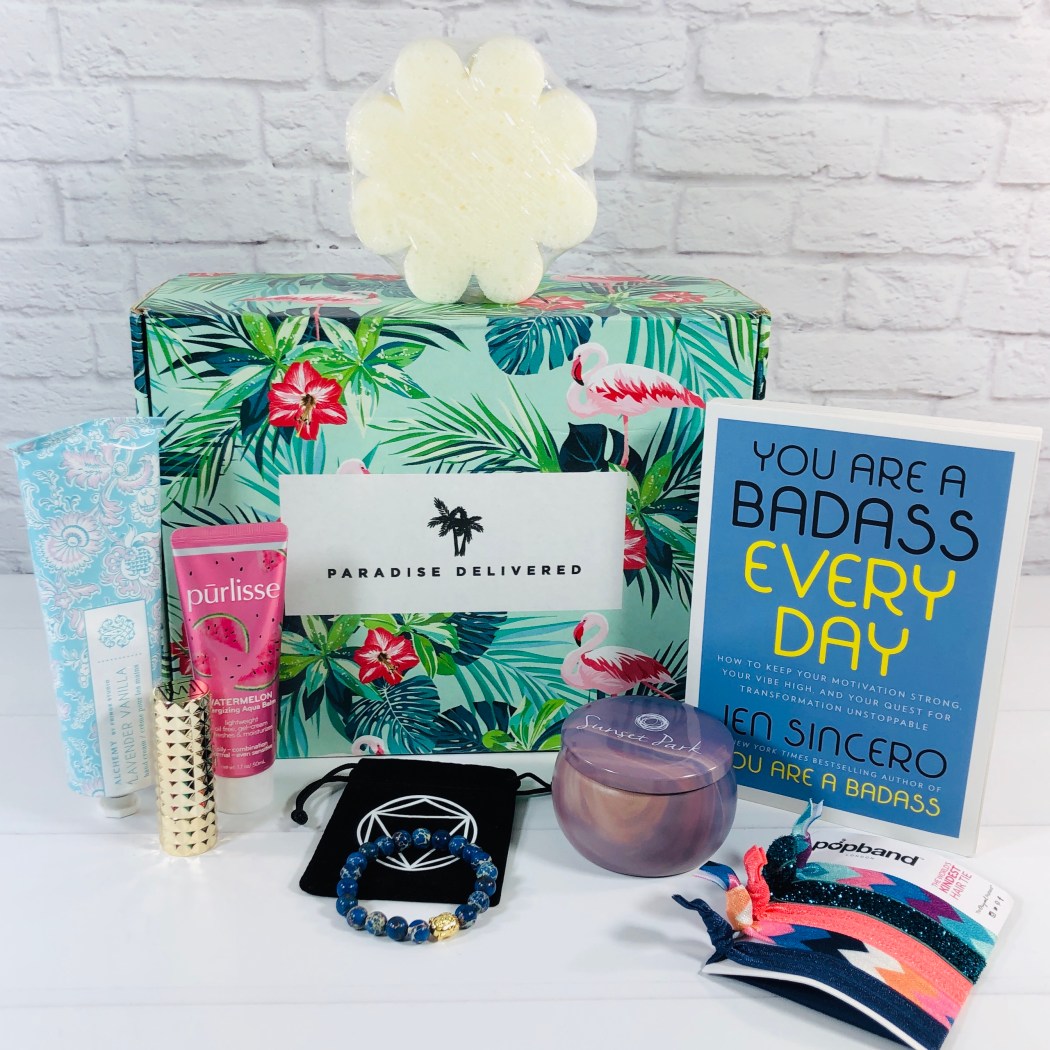 Image from: our review
Why We Love It: Paradise Delivered is like a treasure chest uncovered on an island, filled with all the best beachy things you could ask for! Inspired by tropical vacations, this subscription is designed to bring you the magic of the ocean. Each box will transport you to the most picturesque, beautiful, and relaxing destinations around the world, bringing you the feeling of a peaceful and relaxing spa vacation you always dreamed of! This vacation-in-a-box comes with 7 to 8 hand-selected vacation-inspired items (all are full-sized), valued at over $200 every month! Items may include fun & trendy fashion accessories, organic beauty products, delectable artisan snacks & treats, swoon-worthy books, and more surprises awaiting!
Deal: Get 40% off your first box! Use coupon code MAYBOX.
---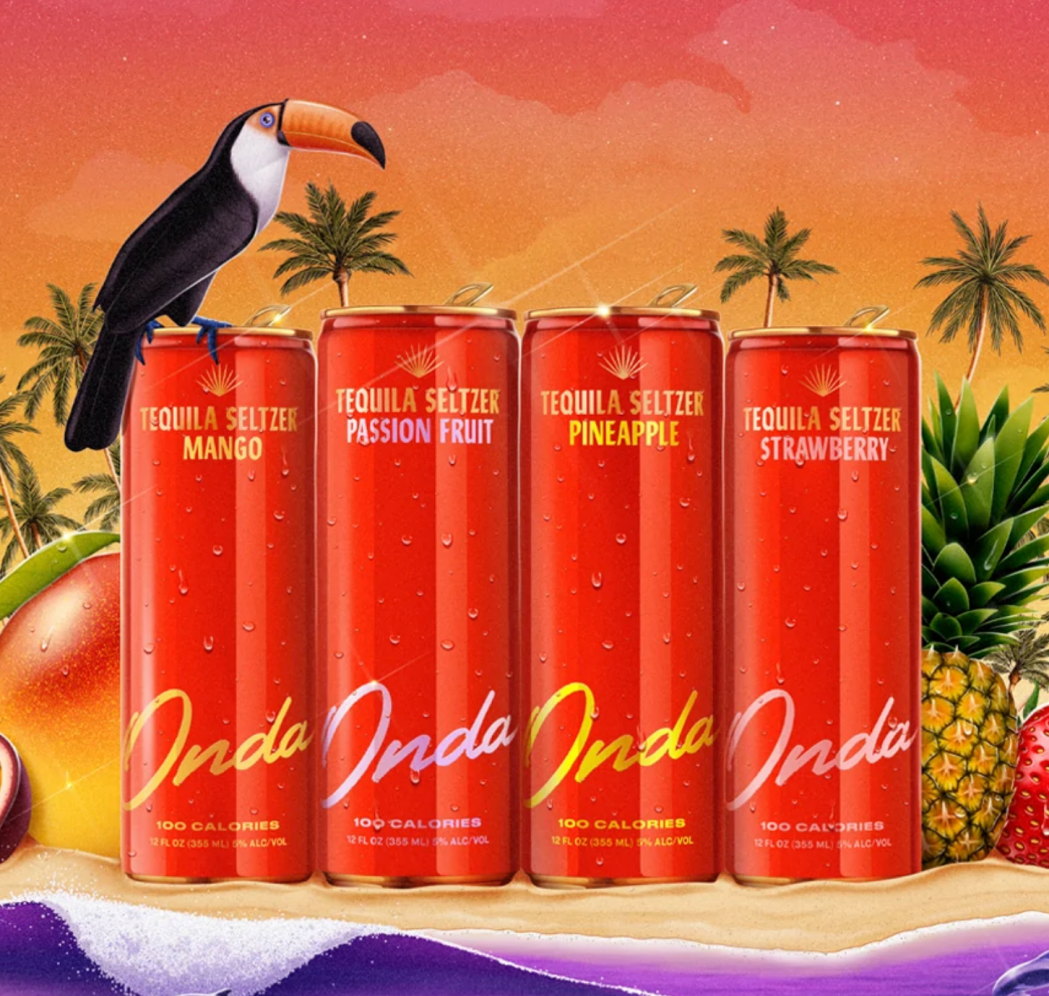 Image from: Onda
Why We Love It: Quench your thirst and sip some sparkling tequila wherever you may be! Onda is a tequila mixed with real juice and sparkling water, contained in cans. You can easily grab one and enjoy tippling it not just on the beach but anywhere. It is made from natural ingredients with zero added sugar, so you can drink one with less worries! Dive into a new vibe with Lime, Grapefruit, Watermelon, and Blood Orange flavors. You can also try all four flavors with Classic Collection (4 cans for each flavor). Pop a can and join Onda Beach Club to get free shipping, exclusive playlists, and first access to merch & promotions!
---
Image from: Surf Box Hawaii
Why We Love It: Surf Box Hawaii brings you the authentic surf lifestyle, wrapped in a box! Monthly surf boxes will contain unique Hawaii products, from surfer-themed apparel and accessories to delicious snacks. Expect at least 7 or more products in each curation, carefully chosen to give you a feel of the local surf lifestyle and also to motivate you to catch your wave!
---
And that is our complete rundown of the best beach-inspired subscription boxes! Have you discovered a new beach themed subscription to try?
Want more? Don't forget to check out our list of all the best subscription boxes in every category!