Embark on a journey around the world with just a click of a button! Around the World Subscription Boxes bring the excitement and mystery of travel to your doorstep, allowing you to explore different cultures and traditions from the comfort of your home. Experience the diverse cultures, sights, sounds, and flavors of different countries, all in the comfort of your own home. Whether you're dreaming of the bustling streets of Tokyo, the colorful markets of Marrakech, or the tranquil beaches of Bali, these subscription boxes will take you there with their carefully curated selection of authentic products and souvenirs.
Show More (17 items)
Embark on a global adventure right from your doorstep with around the world subscription boxes! These boxes will take you on a culinary journey around the world, allowing you to taste local delicacies, snacks, and treats from various countries. In addition to food, some subscriptions also offer cultural items and history lessons, providing a unique and immersive experience for anyone who wants to explore the world. With each box, you can travel to different continents, such as Europe, Oceania, and Asia, all without leaving your home!
Ready for a journey around the world? Discover new cultures, cuisines, and traditions with our curated list of the best around the world subscription boxes. Whether you're a seasoned traveler or a curious homebody, these boxes offer a unique way to explore the world from the comfort of your own home. Check out our list of the best around the world subscription boxes and start your journey today!
Subscription Boxes to Travel Around the World From Your Living Room!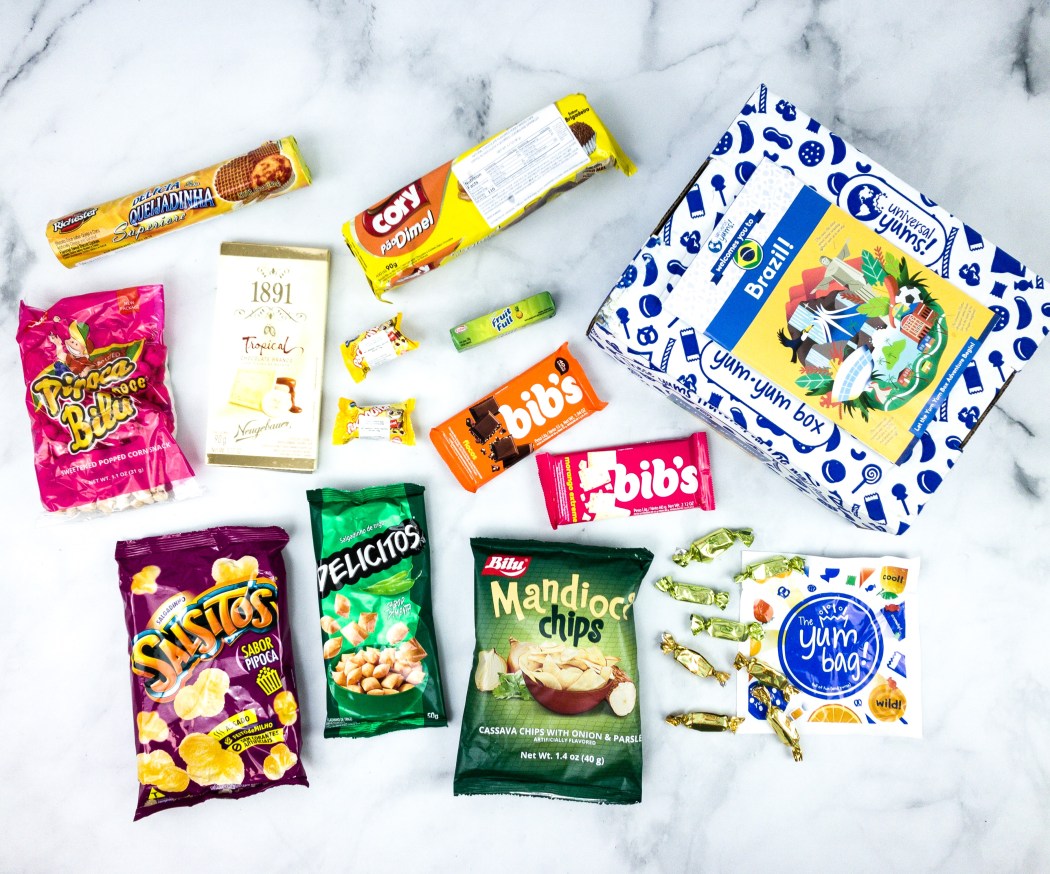 Image from: our review
Why We Love It: Start your adventure around the world! Universal Yums is a snack box that will take you on a fun ride around the globe. Every month, this subscription will bring a dash of yummy experience straight to your doorstep. Please your taste buds with various delicious snacks, available in 3 box sizes: Yum Box (5-7 snacks), Yum Yum Box (10-12 snacks), and Super Yum Box (18-20 snacks). The products selected are delicious, unique, and often extremely difficult (or even impossible) to find in the United States. Each box also comes with an interactive guidebook to steer your adventure – including trivia, games, recipes, culture, and more. Snag one and immerse yourself in an adventurous snacking!
---
Image from: our review
Why We Love It: Atlas Crate by KiwiCo, along with travel buddies Anya and Milo, helps young adventurers gain a better understanding of diverse cultures and customs. Their team constantly brainstorms and think of new ideas to keep young individuals excited and delighted each month. Receive globally-inspired projects and STEAM activities that will allow them to explore the world map, master basic navigational skills, and help them learn about new cultures, along with high-quality materials and kid-friendly instructions. The crate also comes with collectible cards and stickers that kids can use to create a keepsake book. Let them embark on a big adventure to see the world and encourage them to appreciate world cultures and fascinating facts!
Deal: Save 30% on your first month! Use this link to get the deal.
---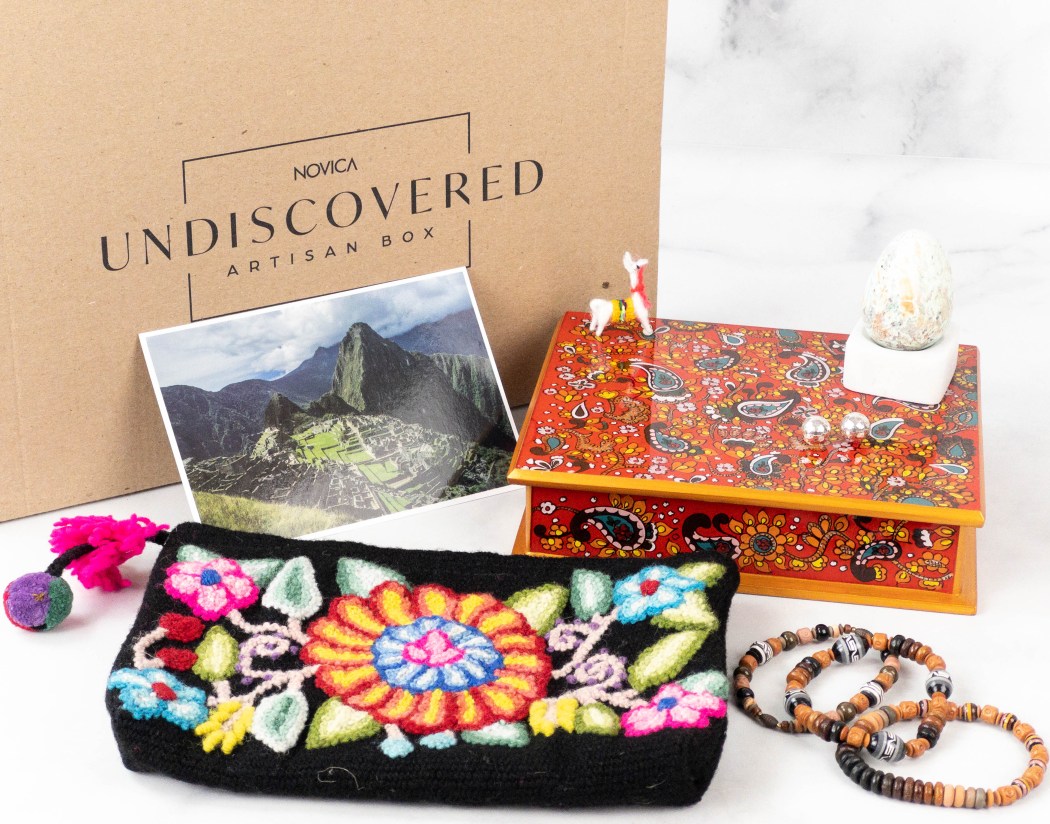 Image from: our review
Why We Love It: Novica Undiscovered highlights one-of-a-kind artisan creations from different corners of the world, from Asia to Africa to Latin America. Each box includes at least 5 artisan products, like homeware, decor, accessories, and more. Subscribers have the option to customize some of the items they will receive or let Novica curate the box for a wonderful surprise! Everything will be wrapped in a beautiful box so it really feels like a gift! Aside from the authentic artisan products, each box will also include stories, insider facts, recipes, and other features to further your appreciation for the featured country. All products featured in this box are fair trade, socially conscious, and ethically handmade.
Deal: Save $10 on your first subscription! Use coupon code ARTISANBOX10.
---
Image from: our review
Why We Love It: No one's too young for a world adventure! Little Passports World Edition is a monthly kids' educational subscription box with fun activities about the different countries of the world. This box is for kids aged 6 to 10 interested in exploring the world, one country at a time! Your child will learn about the geography and culture of the world with a monthly delivery of around the world adventures, loaded with fun activities, kids' very own passport, a wall-sized world map, and more fun items that the kids can also play with, all enclosed in a signature blue suitcase. Kids can also get access to country-themed online content for additional knowledge. Through this subscription, you can quench your child's thirst for learning about different cultures!
Deals:
Get 20% off SITEWIDE, including all subscriptions and store orders! Use coupon code SAVE20NOW.
Save 50% on any Little Passports annual subscriptions! Use coupon code 50OFF12MONTH.
---
Image from: Try The World
Why We Love It: More international items for gourmet food lovers! Snacking goes global too, and there's Try The World for that. It is an international food subscription box where you'll get new treats and delicacies delivered right to your doorstep every month from a new destination. You can choose between two subscription options: Country or Snacks. Every box includes 7-10 artisanal food items, a card describing each product, and a culture guide & recipes! So far, they've curated boxes with the most unique and authentic products from France, Japan, Brazil, Italy, Turkey, India, Thailand, and the United Kingdom (they directly import many of the products featured in their boxes).
Deals:
---
Image from: The Wordy Traveler
Why We Love It: The Wordy Traveler is a luxury book subscription for those who want to travel destinations of the world without actually doing so! Each quarter, your curated box will transport you to an amazing destination as it will contain one, two, three, four, or six travel books from travel writers and local authors, depending on your chosen plan – Backpacker (1), Dual Backpacker (2), Full Suitcase (3), Dual Full Suitcase (4), and Overflowing Suitcase (6). Boxes also include ethically sourced premium tea, a limited edition fine art print, and more bonus goodies you can enjoy! What's even better is they donate a portion of the proceeds from every box to help educate women and girls across the world.
Deal: Get 10% off your subscription! Use coupon code JOURNEY.
---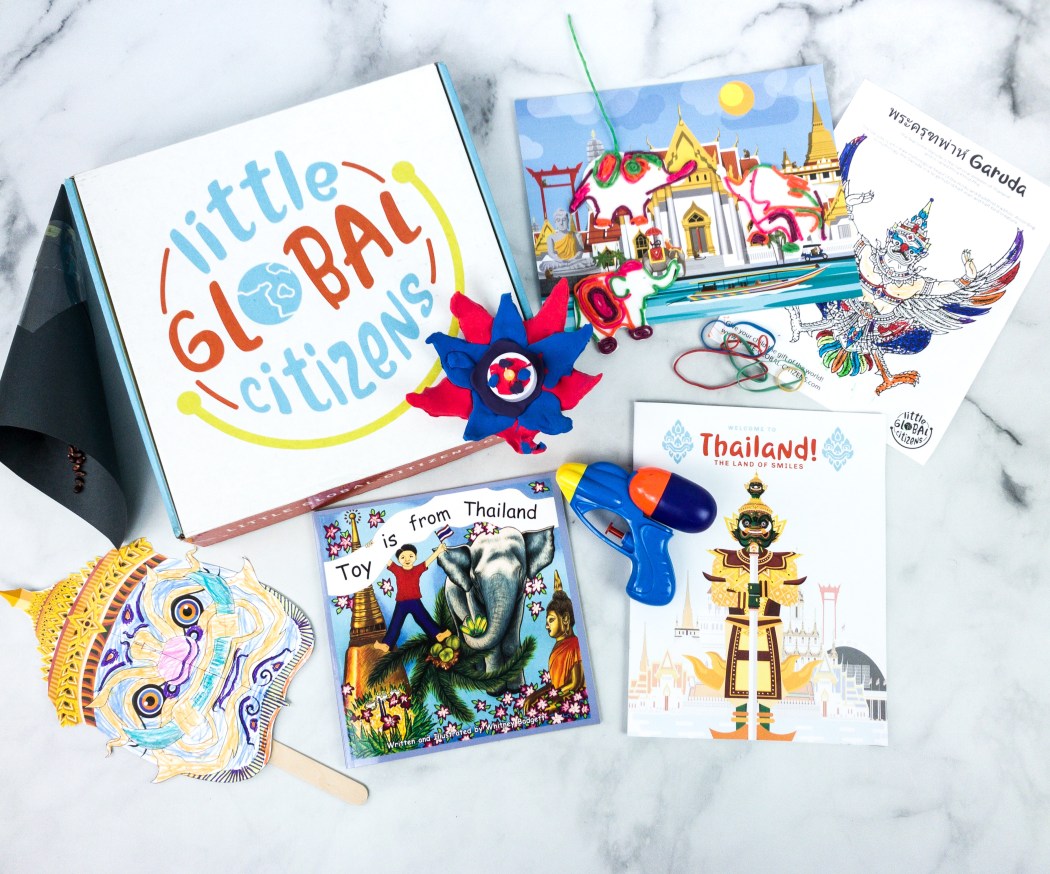 Image from: our review
Why We Love It: Little Global Citizens takes kids aged 4-10 to a new adventure every other month, and it's designed by a team of experienced travelers and educators. It's a subscription that helps raise globally aware and compassionate children with themed curated boxes. Each box includes a guide for children and parents, a diverse book, 2-4 hands-on crafts with materials and instructions, cultural activities with supplies, a native toy or collectible, and traditional recipes from the featured country. They also donate a percentage of all profits to Room to Read in supporting education equality and literacy for developing countries.
Deal: Save $5 on your first box! Use coupon code HELLO5.
---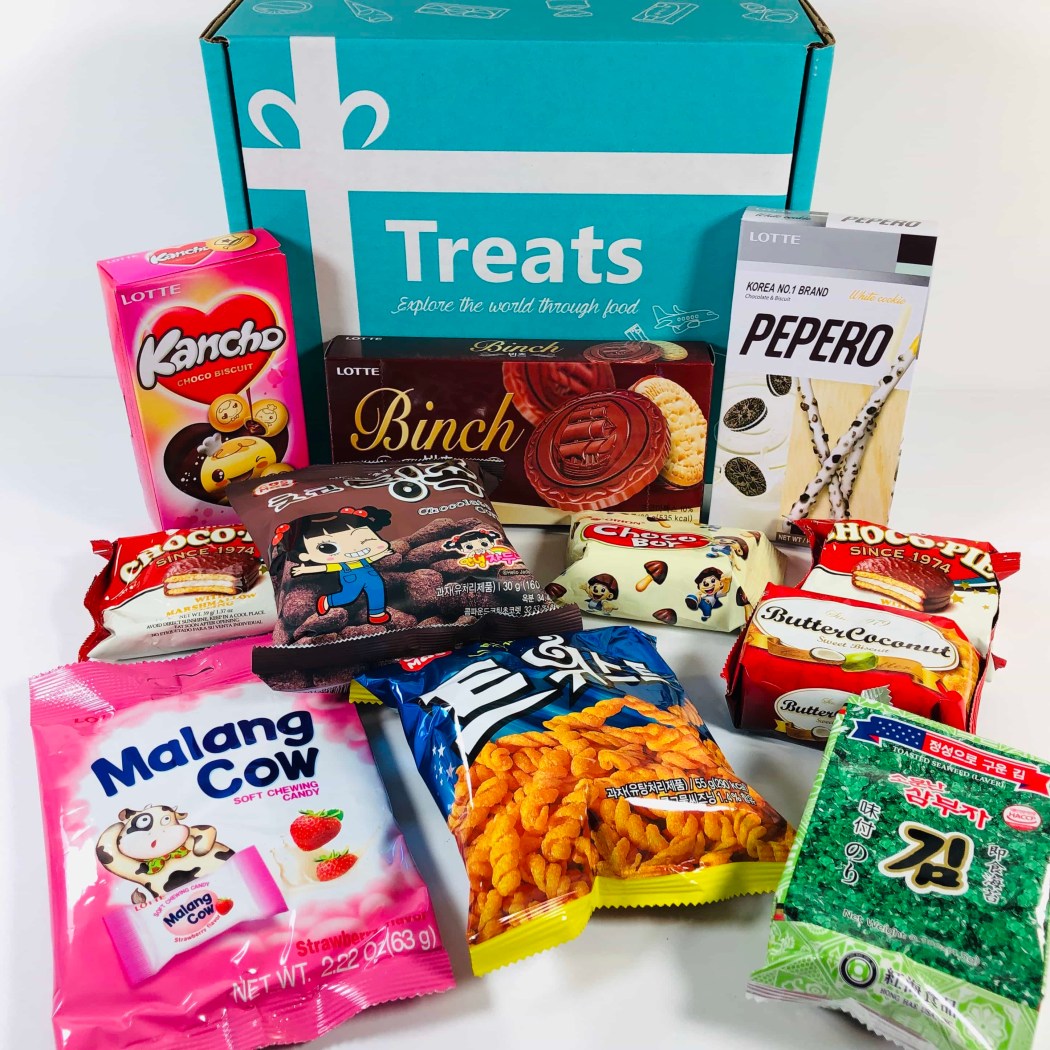 Image from: our review
Why We Love It: If you love to try unique and interesting snacks from around the world, there is Treats that you can try! It is a monthly subscription allowing you to explore the world through snacks. Every month, a new country is featured for you to travel and explore, even when you're comfortably relaxing in your own home. There are 2 box options to choose from: Standard offers 5+ snacks, while Premium offers 10+ snacks and may include cookies, crackers, chocolates, candies, chips, and more delectable treats. There is also a fun and informative postcard with trivia and recipes from the featured country in every box. Everything comes in its original packaging, which makes the unboxing really exciting!
Deal: Save 15% on your first box! Use coupon code HELLOSUBSCRIPTION15.
---
Image from: igourmet International Cheese of the Month Club
Why We Love It: igourmet International Cheese of the Month Club brings you the finest gourmet goods to elevate your cooking and make food moments in your life a bit more special. They have a vast selection of high-quality food items, including over 900 cheeses! You'll receive three hand-cut half-pound kinds of cheese that are chosen by their cheese experts each month, sourced from different cheesemakers across the globe. Every package also includes a newsletter with information about the origin, history, and flavor character of the cheeses, along with suggested pairings. Regardless of where your cheese comes from, you'll have a world-class, adventurous gourmet experience right in your very own home!
---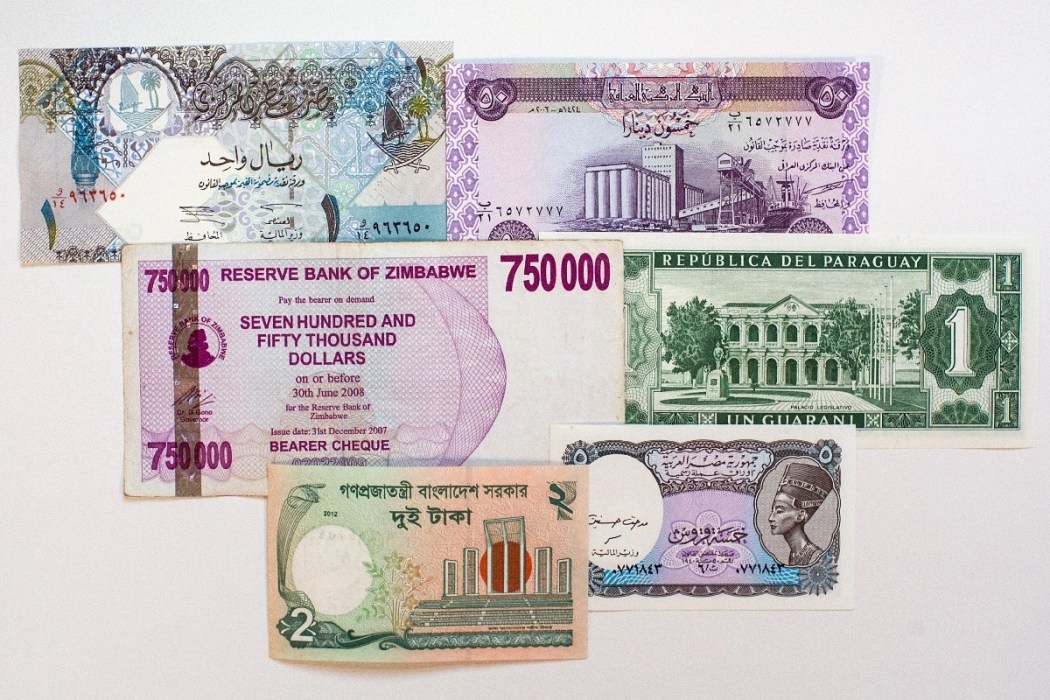 Image from: Venture in History
Why We Love It: Here's something for learners – both young and old! Venture in History lets anyone learn about the currency of different parts of the world with monthly boxes. Each month, they will pick 7 or more genuine world paper money and send them right to your mailbox! They guarantee at least $20 worth of paper money in every shipment, and all banknotes are well-packaged. The box also includes all the information you need to know about the selected currencies of the month, plus selections will always be different. It's a fun and knowledgeable way to collect money and open your eyes to the world's different currencies!
---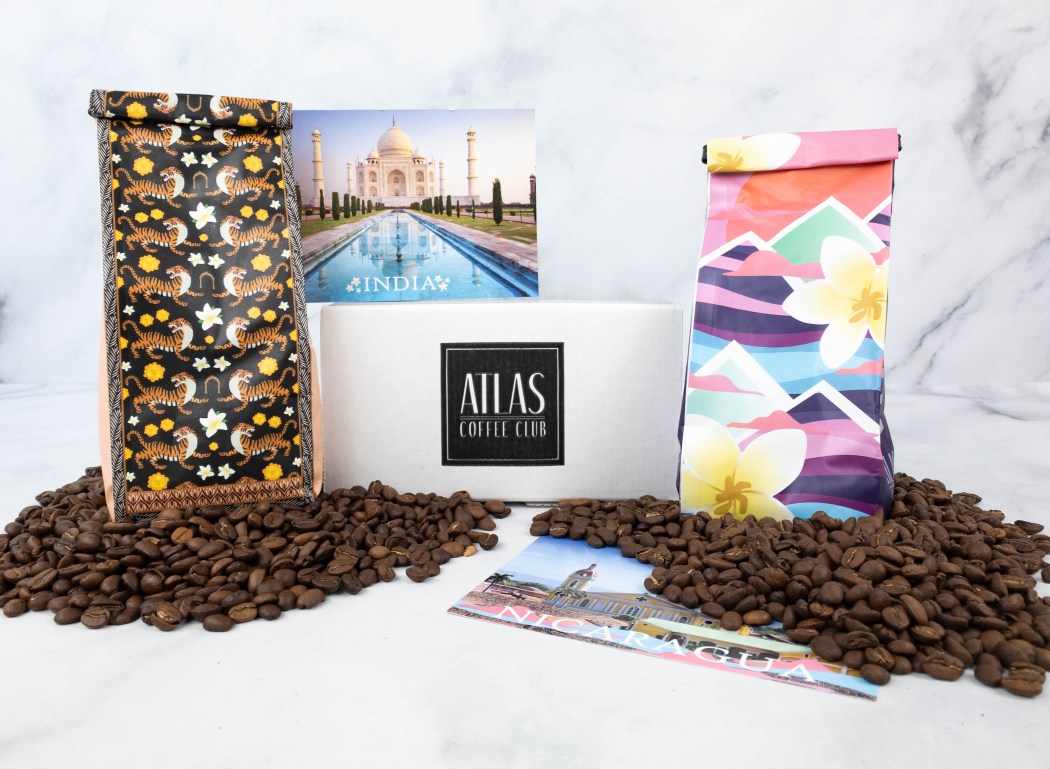 Image from: our review
Why We Love It: Atlas Coffee Club curates the world's best exotic coffee, exported from different countries each month, including Tanzania, Kenya, Colombia, and more! Each box contains a selection of the best single-origin coffees from across the world. With a pack of coffee (Half bag – 6oz, Single bag – 12 oz, Double bag – 24oz) sent monthly or every two weeks directly to your door, they also include flavor notes, a postcard, and brewing tips for a new country. Subscribers can also select their roast preferences and the grind type as well. They are definitely our "coffee tour guides," sending exotic coffees we don't usually find online or on the shelf of retail stores!
Prefer tea rather than coffee? Atlas also offers a tea club that will take you to different tea-growing regions of the world! Receive one or two new flavors each month, along with tasting notes, a postcard, and steeping tips.
Deal: Get 50% off your first subscription purchase! Use coupon code HELLOSUBSCRIPTION50.
---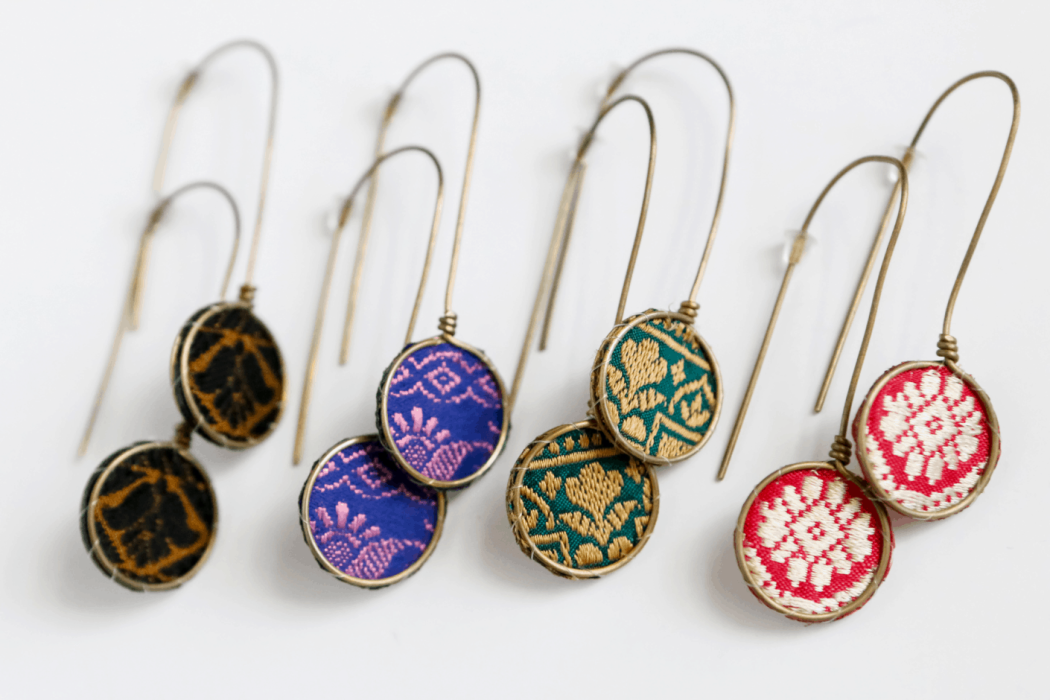 Image from: our review
Why We Love It: Fashionistas would surely love these accessories made by global artisans! Fair Trade Friday: Earring Of The Month Club is committed to empowering women around the globe by providing jobs and an outlet through which they can distribute – they purchase the earrings directly from the artisans, paying a fair price for their handwork. The designs are gorgeous and well-thought-of, and it's hard not to fall in love with every piece! Also, 100% of the proceeds from each pair of earrings go to the empowerment of oppressed women as an avenue to introduce them to the Gospel.
---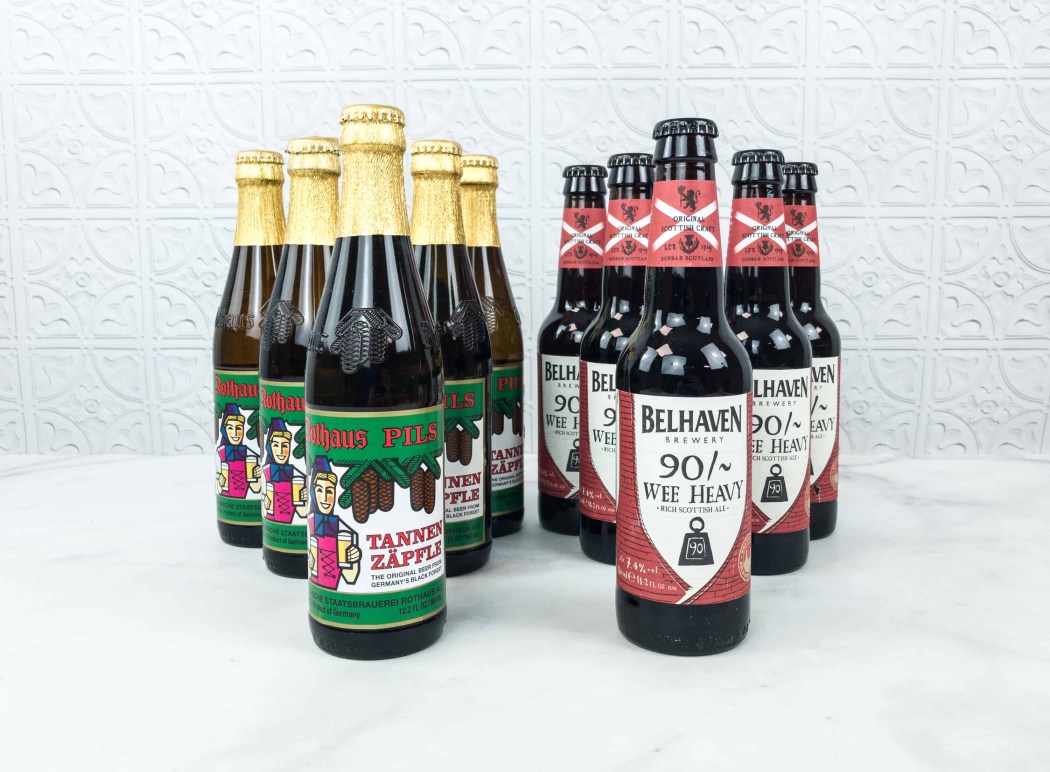 Image from: our review
Why We Love It: Focused on imported beers, Microbrewed Beer of the Month International Beer Club features two different and uncommon beer styles from lightly distributed international craft breweries. This monthly club offers quality craft beers from the world's best brewers, and members will receive twelve 12-ounce beers in each shipment, six of each style. It also comes with a monthly newsletter containing detailed tasting notes, brewery histories, beer profiles, and food pairing recommendations.
---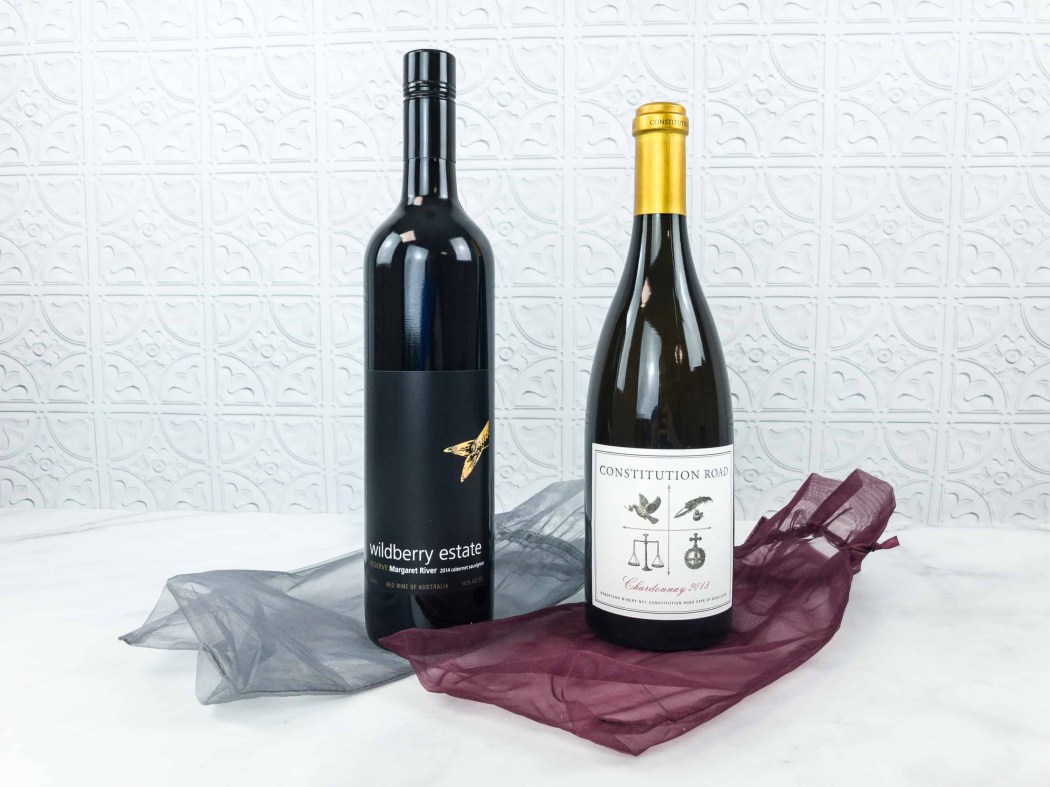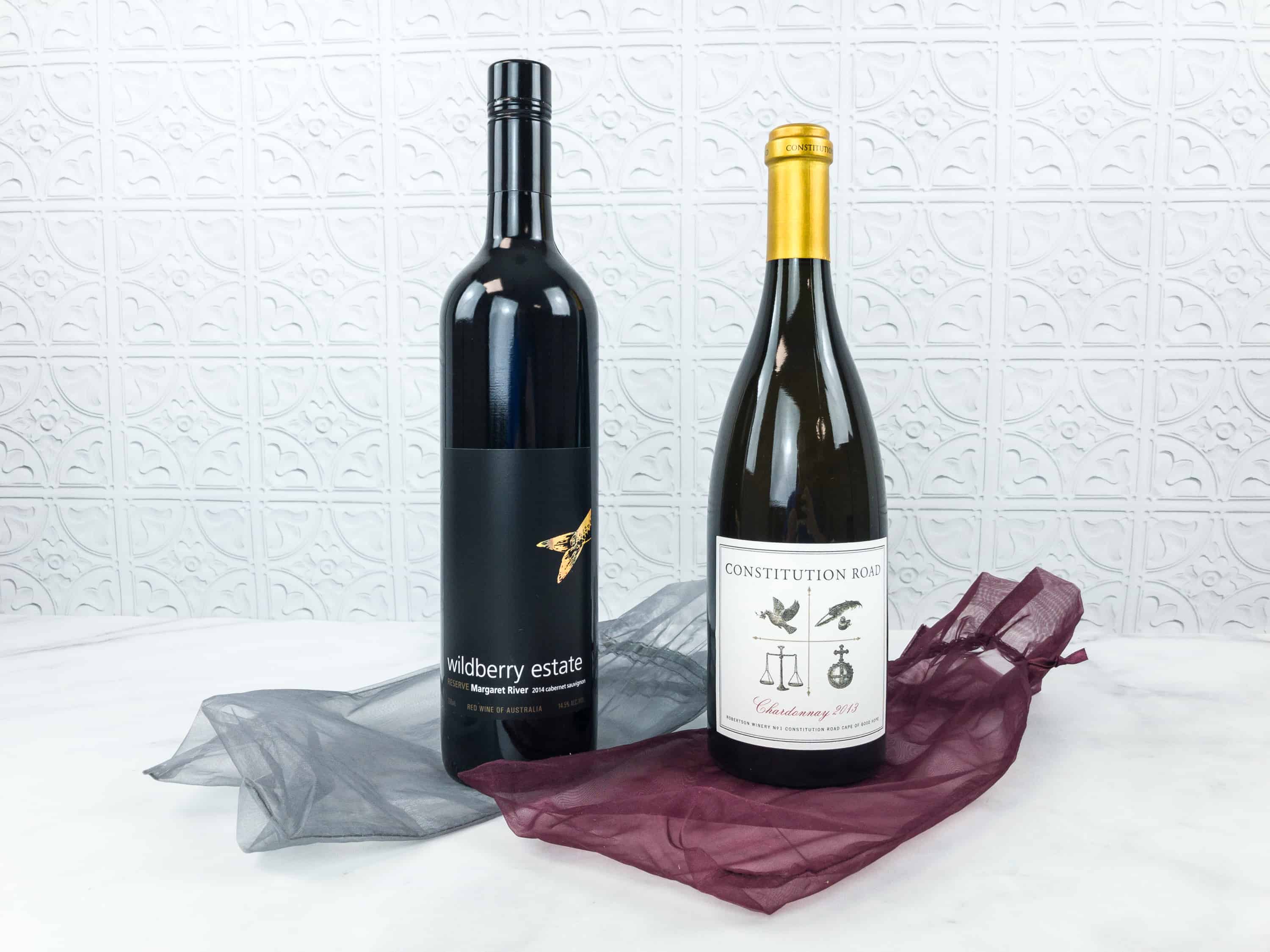 Image from: our review
Why We Love It: The International Wine Club of the Month is one great option if you want to stock your cellar with international wines. Choose from 4 distinct wine club subscriptions: The Premier Series Wine Club, The Bold Reds Wine Club, The Masters Series Wine Club, and The Collectors Series Wine Club. Each month, you'll receive two exceptional quality and award-winning wine selections from the world's renowned wine-producing regions. Every bottle is chosen by a huge panel of wine enthusiasts and expert wine tasters to ensure that the wines will surely please each members' taste buds! It also includes cellar notes with detailed wine profiles, comprehensive tasting notes, winery histories, and suggested food pairings. Because it's more than just wine – it's a wine experience delivered right at your front door!
Deals:
Get FREE Wine Bags with International Wine Club of the month membership purchase! Deal applies automatically, just visit and subscribe.
Save $25 off a 12 shipment order. Use coupon code SAVE30.
Save $15 off a 6 shipment order. Use coupon code SAVE15.
Save $10 off a 4 shipment order. Use coupon code SAVE10.
---
Image from: our review
Why We Love It: To snack or not to snack? SnackCrate is a monthly subscription that sends interesting, new, and exciting snacks from places around the globe. A trip from different places through snacks as you relax in the comfort of your home, that's what this subscription is all about! There are three different box sizes to choose from: Mini (5-6 snacks), Original (10-12 snacks), and Premium (18-20+ snacks). Each box comes with a mix of sweet and savory snacks that your craving taste buds shouldn't miss. It's an adventure in a box and a way to learn about different cultures every month, without traveling far!
Deal: Save up to $14 on your first box. Use this link to get the deal. You'll save $2 on the mini, $6 on the regular box, and $14 on the premium box!
---
Image from: our review
Why We Love It: With Spice Madam, anyone can experience a spice tour of a different culture. This spice subscription carefully researches and tests out each recipe, providing subscribers the best options to experience exotic flavors, spices, and recipes that'll stretch the palate and excite one's appetite. Each box includes 3-4 packets of spices to make 4-6 servings of gourmet recipes. It also comes with fun cultural facts and a music playlist, so one can feel the vibes and set the mood for cooking. Need not worry about diet preferences because their recipes include vegetarians and gluten-free options! They also donate a portion of the proceeds to charitable organizations that support kids through education.
---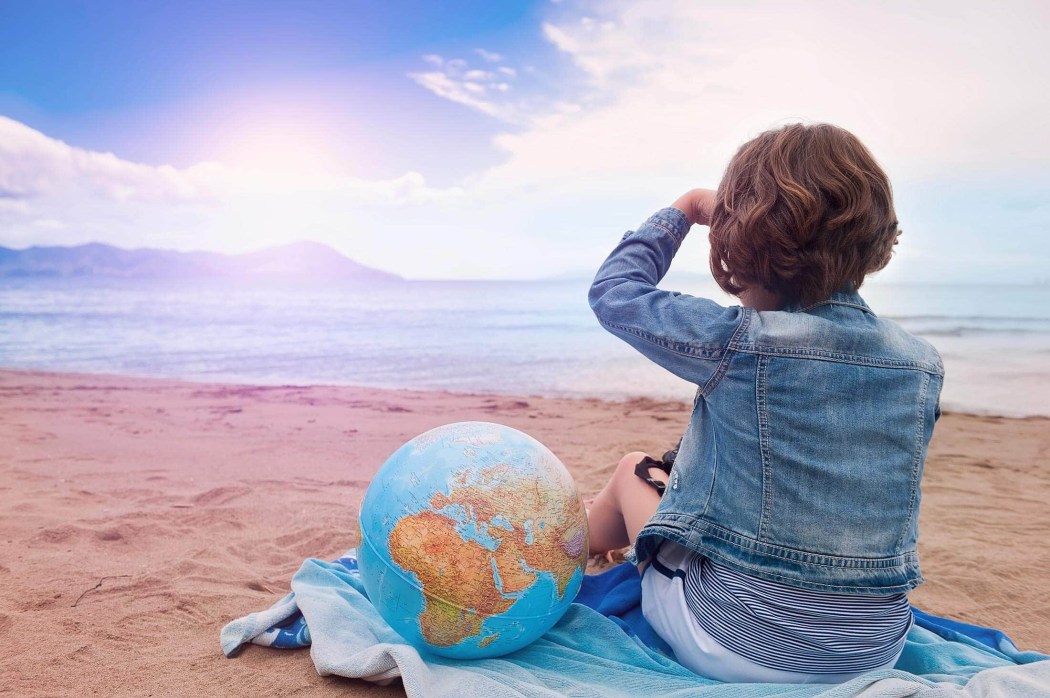 Image from: Around the World Stories
Why We Love It: Around the World Stories is a collection of audio stories that will transport young listeners, ages 5 to 12, on a journey across different cultures and countries. Each week, children can listen to one story that lasts roughly 30 minutes. It also includes a parent guide with discussion points, background information, and activities to make the story a truly memorable and educational experience. There are four stories for every country, and over the course of one year, all countries will be covered. It's a fun adventure at home while learning about countries and cultures with kid-friendly stories and engaging characters.
---
Image from: our review
Why We Love It: You can totally add internationally-made items to your arts & crafts collection! GlobeIn Artisan Box Club makes a great choice if you enjoy collecting special items from around the world. It is a socially conscious subscription that empowers artisans from all over the world by providing them with a global distribution network for their goods. Each artisan box contains a themed collection of 4-5 crafts, art pieces, or food products sourced from non-profits organizations and artisan collectives that ensure the artisans and the farmers are paid fairly for their contributions. As simple as that, you get to enjoy masterful art pieces and help support a charitable cause at the same time.
Deal: Get 50% off your first box on any 6+ month Artisan Subscription Box! Use coupon code TRYUS50. Valid to new members only.
---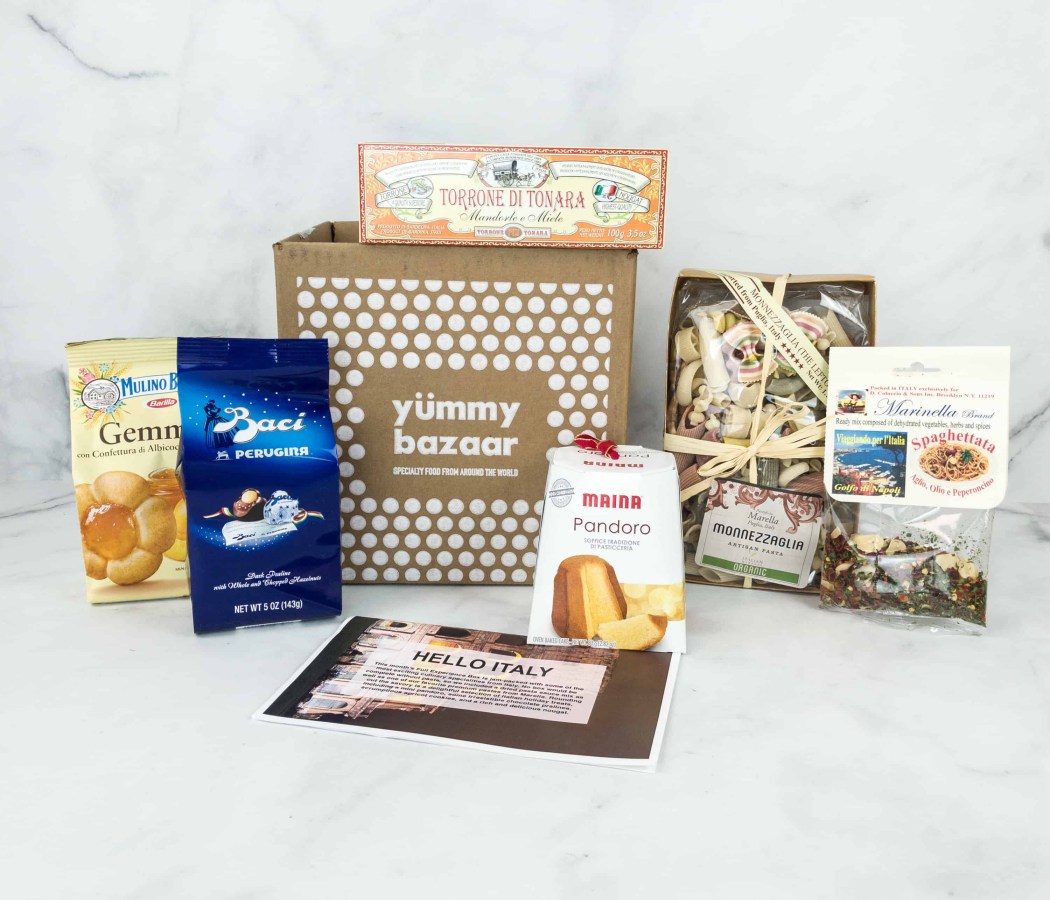 Image from: our review
Why We Love It: Authenticity is the key, and Yummy Bazaar delivers a delicious selection of ready-to-eat foods and authentic ingredients from a different global destination each month. Everything is sourced from the featured county, so it's as authentic as you can get without leaving home! They'll bring the best tastes of the world directly to your table, from snacks to beverages to cooking ingredients, allowing you to enjoy worldly flavors with not much effort to exert! Boxes are filled with a delectable assortment of food items, local to the country, and can't be easily found elsewhere.
---
Image from: Nat Geo Wines
Why We Love It: Wines that transport you to different parts of the world? Say no more! Nat Geo Wines introduces you to delicious and authentic wines from top estates around the world. With every shipment, you'll discover new regions and meet different winemakers behind each flavorful wine. Wines of the World lets you experience a wholesome wine club experience in the comforts of your home – no more boarding planes! Choose reds, whites, or mixed, and get your hands on 12 expertly selected wines every 3 months. Also, inside every package comes tasting notes to guide you in your unique wine tasting experience. As a member, you'll earn credits for free bottles, upgrades to a 1.5-liter magnum, and a luxury bottle, plus exclusive offers throughout the year!
Deal: Get over $100 savings, plus 2 Bonus Wine Bottles and a pair of Dartington Crystal stemless glasses! Use this link to get the deal.
---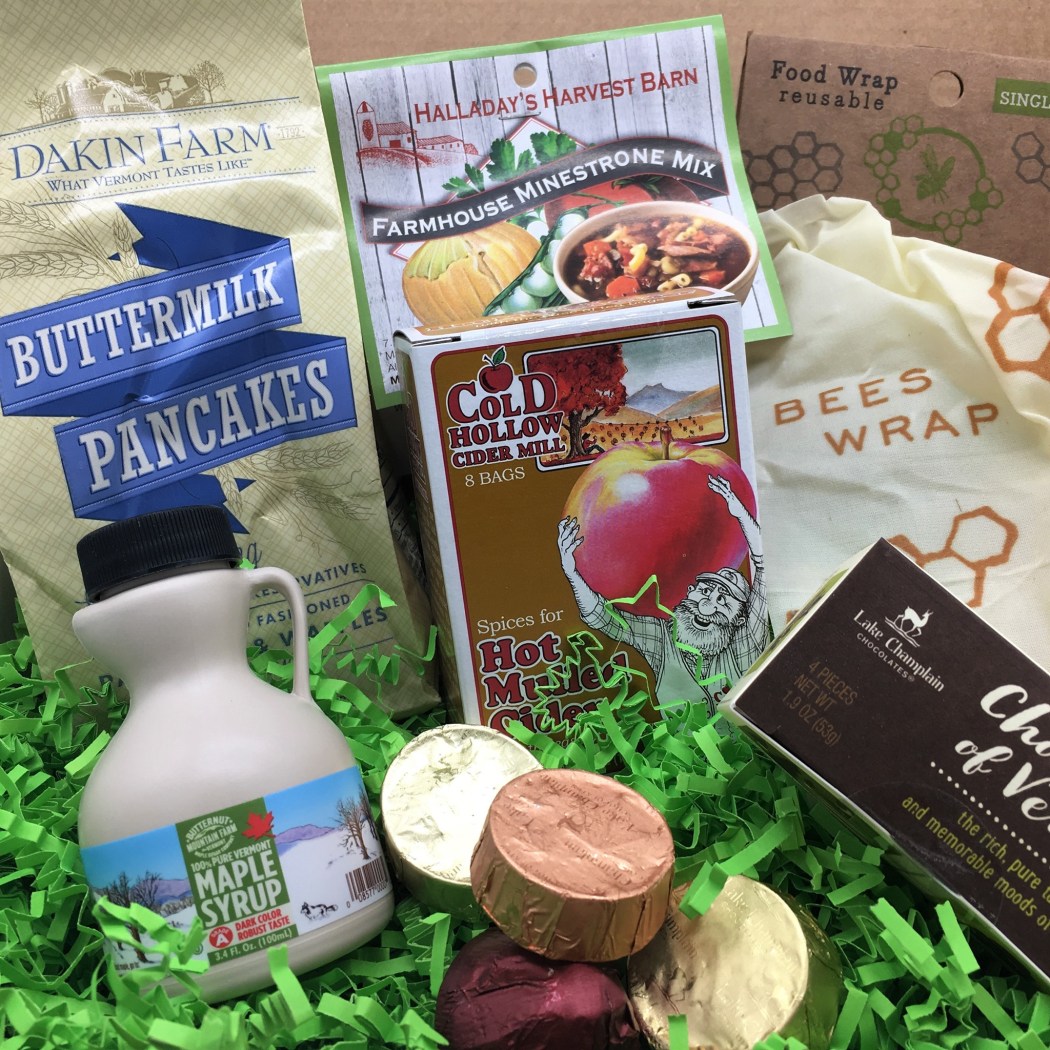 Image from: Explore Local Box
Why We Love It: A trip around different USA cities from the comfort of your own home comes easily with Explore Local Box. This subscription makes a fun surprise for people who loves to wander and travel. Boxes are filled with premium products and food items locally made to the featured city of the month. They source these products from small businesses and local artisans to support them and introduce the city to the rest of the world. A watercolor profile map with fun facts is also included for added enjoyment!
Deal: Get 10% off your order or your first box. Use coupon code HELLO10.
---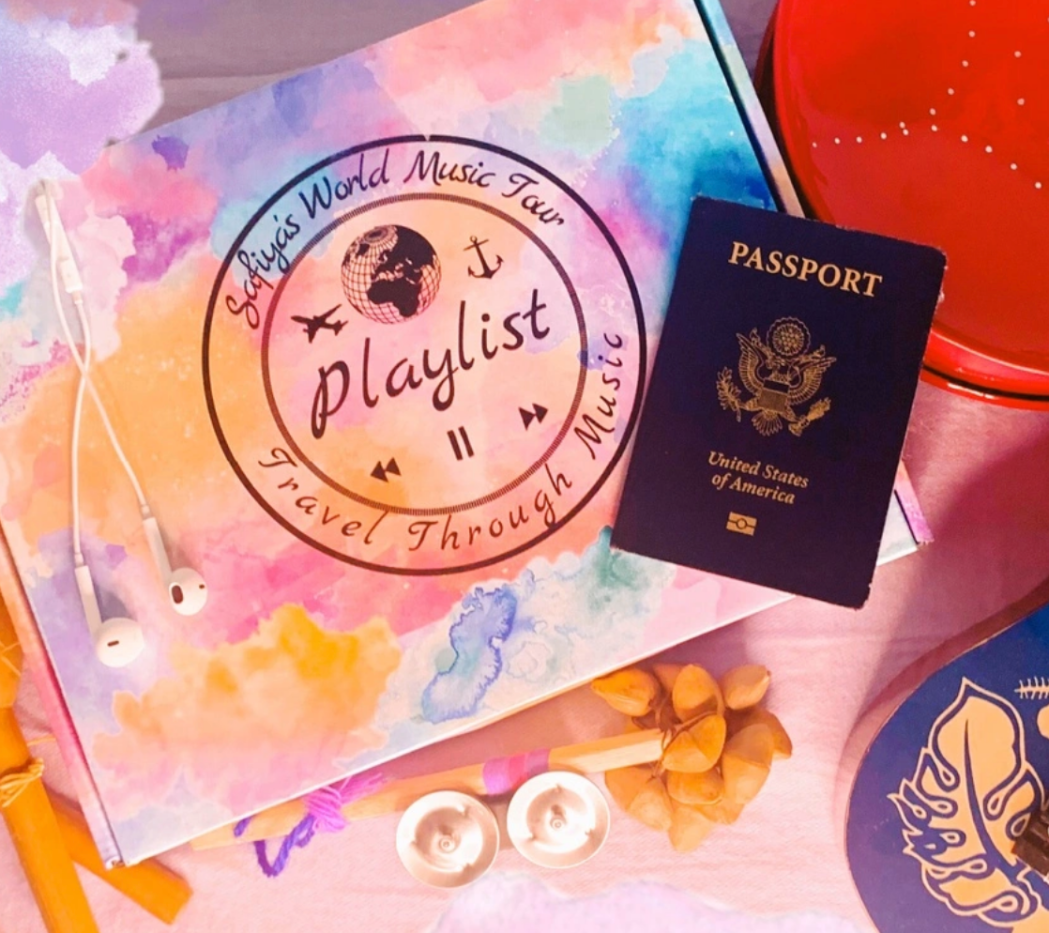 Image from: Travel Through Music
Why We Love It: For the adventurous traveler who loves live music, Travel Through Music is the way to go! Be transported into a new travel destination while enjoying a musical experience, all while at home. There are three subscription box options available to choose from: General Admission, an introduction to the music of a country; BookBag, which includes 1-3 products from the travel destination; and SuitCase, which contains 3-5 products from the featured destination. All shipments will include a Spotify playlist, a travel guide, a handwritten note from the artists, and a USB cassette tape with high-quality digital downloads. Not only will you enjoy good music but earn knowledge as well about the country! They also give 10% of the proceeds back to the featured artists.
---
Image from: Roaming Radish
Why We Love It: For expanding your knowledge with global cuisines, Roaming Radish is one of the best subscriptions that will take you on a trip globally! This monthly cooking subscription will give you the global kitchen inspiration you wish and desire. Boxes are themed differently each month, which allows you to take your cooking skills to the next level. It includes unfamiliar shelf-stable ingredients, spices, and sauces, along with a recipe that'll utilize everything in your box. To get started cooking, choose from two box sizes: Small Box with at least 5 ingredients and 3 recipes or Big Box with at least 8 ingredients and 5 recipes. It's the culinary experience you need to enhance your skills. Just provide your own proteins and produce, and sprinkle it with the spices and sauces included in your box to reward your palate with new and exciting worldly flavors you'll love!
---
And there you have it, our list of the best subscription boxes around the world!
Looking for more subscription boxes from around the world? Check out our entire list of subscription boxes!