France holds a prominent position as one of the most sought-after European vacation destinations. Its refined culture and delectable cuisine have captured the hearts of many. If you're a devoted Francophile who simply can't get enough of this enchanting country, you don't need to drain your finances to savor an authentic French experience. Sometimes, a French subscription box can provide just what you need—an effortless gateway to the finest offerings from France!
These subscriptions offer a passport to explore the wonders of France without the hassle of catching flights. Some provide tantalizing gourmet foods and delicacies, while others offer fashion pieces that will make you stand out. Whatever aspect of France captivates your interest, there's always a subscription that can transport you to the vibrant Parisian lifestyle!
Whether you crave lifestyle items, delectable food and snacks, or fashionable accessories, these subscription boxes have got you covered with a monthly or quarterly dose of France. Below, you'll find a carefully curated list of the best French subscription boxes. Take a look and let us know your thoughts!
The Best French Subscription Boxes!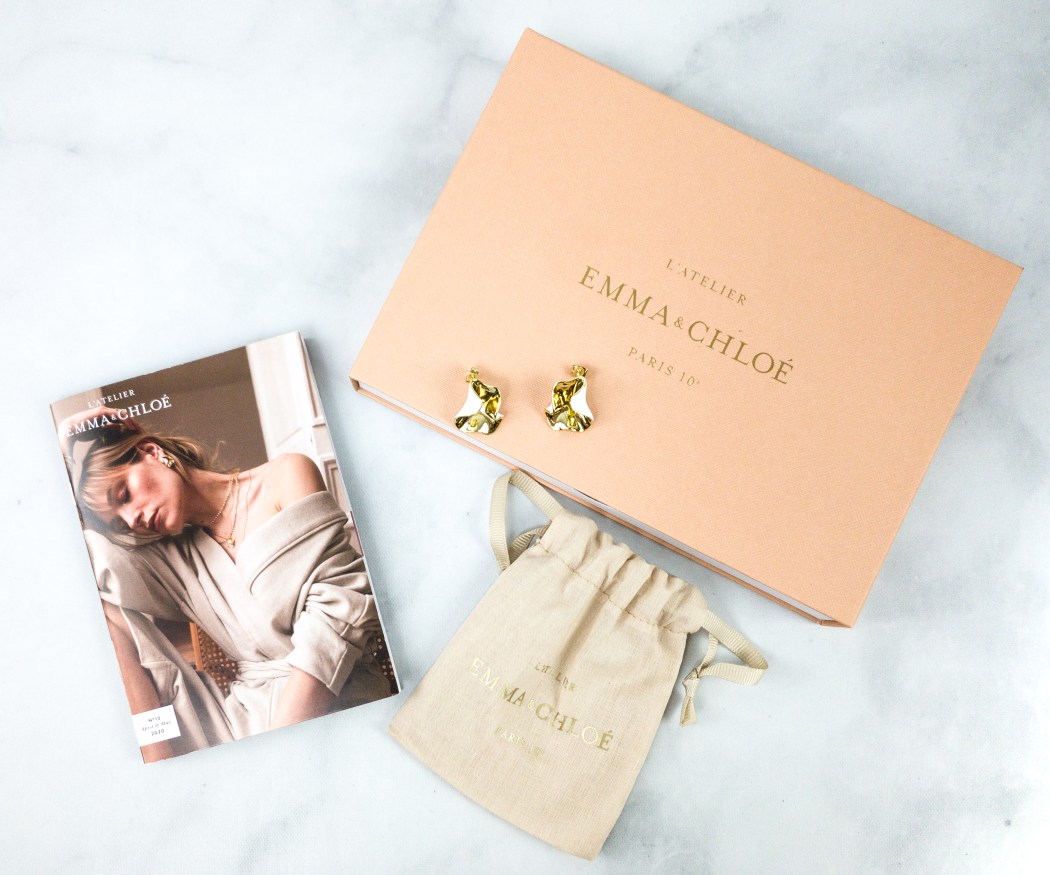 Image from: our review
Why We Love It: Feel like shopping at a luxurious jewelry shop in the heart of France without leaving the comforts of your home. Emma & Chloe offers expertly curated, unique designer jewelry at an affordable price. Each month, you'll get to discover an exclusive piece made with brass and gilded with fine gold or silver-plated with rhodium, designed in their Parisian atelier from a new featured designer, which includes popular and up-and-coming artists. Every jewelry also comes with a certificate of authenticity, a magazine, and a 3-month warranty! Members even get perks that are hard to resist, like 30% off L'Atelier Emma & Chloe's previous box pieces, 20% off gift cards, free shipping on all orders over $50, and surprise perks and privileges every month. C'est Magnifique!
---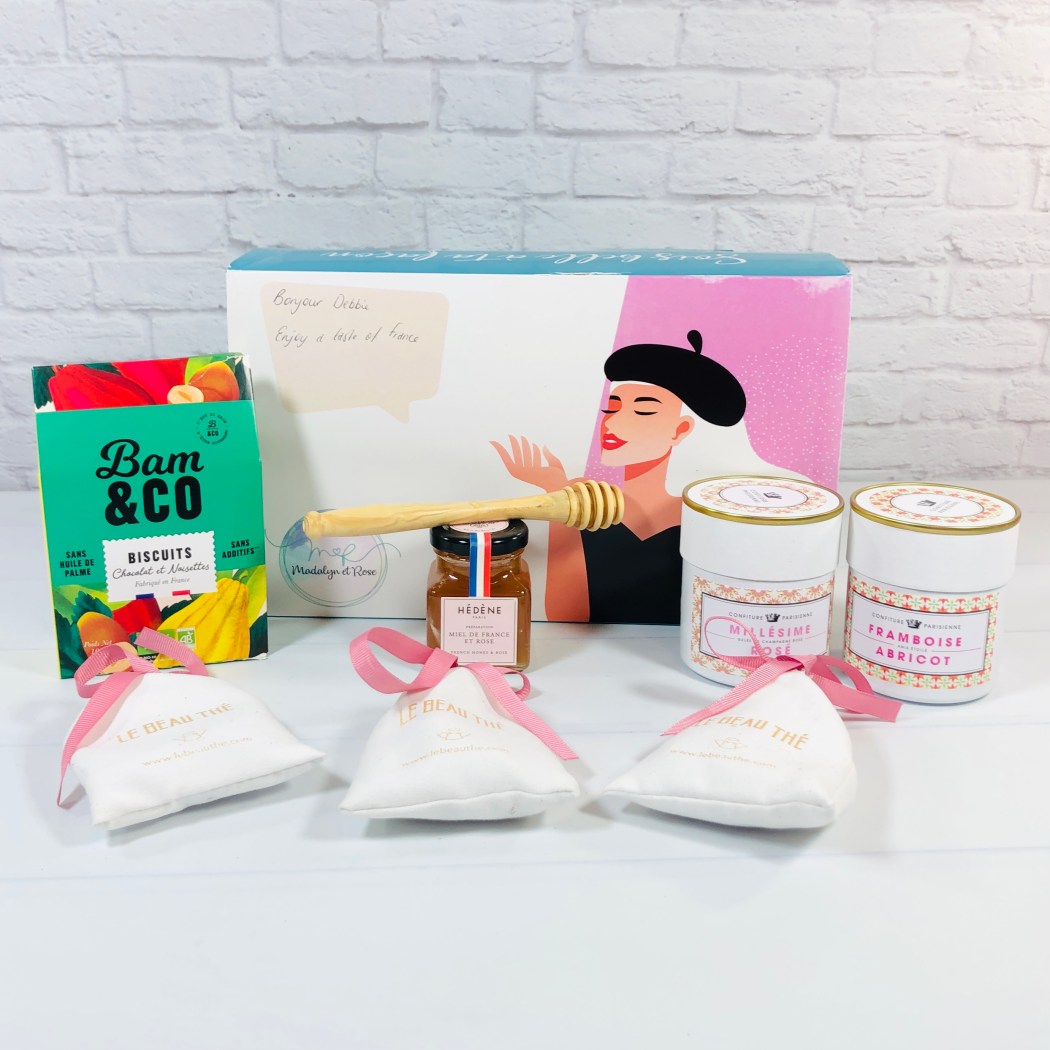 Image from: our review
Why We Love It: Madalyn et Rose provides an exciting way for you to start the day by bringing luxurious French breakfast flavor to your table. You'll get to discover not just French breakfast goodies but are also introduced to the best French brands and artisan products France is proud of! The Le Petit Breakfast box is non-recurring. So if you want to score more discounts, go for the Le Moyen or Le Grand Breakfast Box. The box includes 2 jams, a breakfast beverage, honey, honey dipper, and biscuits you can enjoy on the sunny part of your porch on a calm morning!
---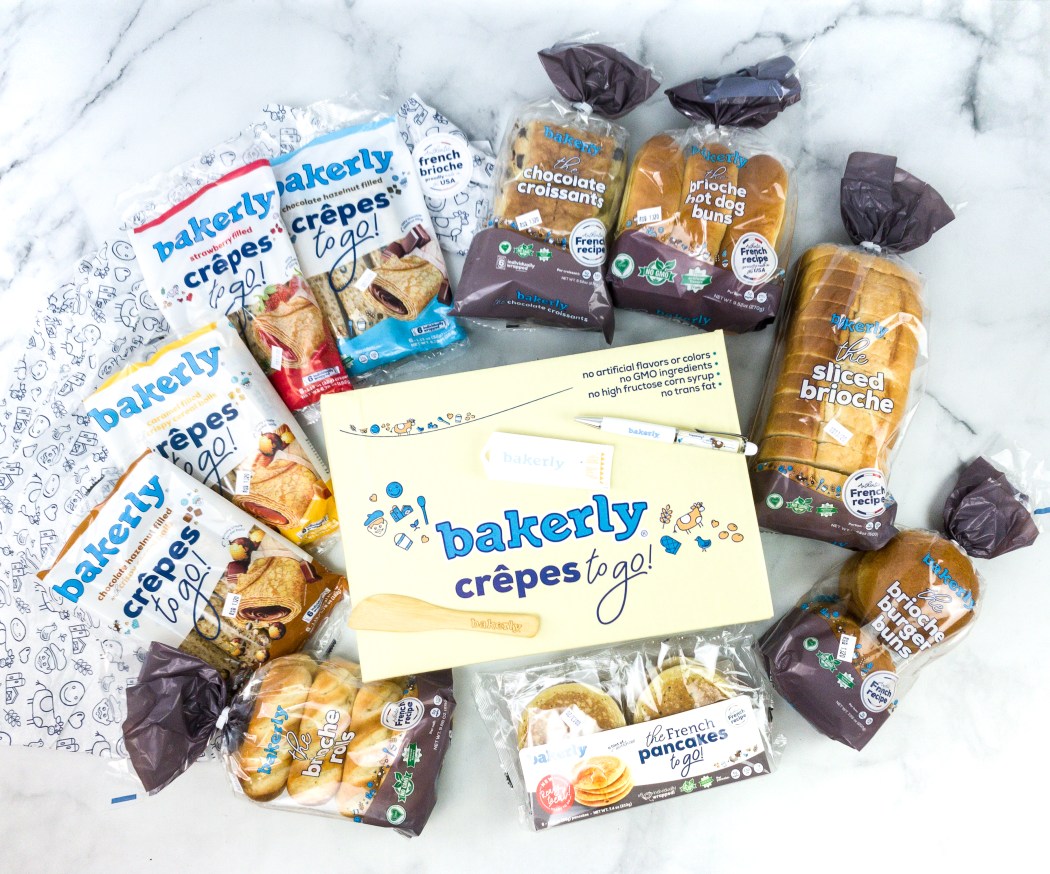 Image from: our review
Why We Love It: Bringing their true love of crepes, French brioche, and traditional French pastries into households across America, Bakerly delivers authentic French recipes from the best ingredients available. They ensure everything's yummy, so they concentrate all efforts into putting love and quality ingredients in their products. All you have to do is subscribe and tell them how often would you like to receive fresh French bakes – you'll even save 5%! You can also choose from the 7 different variety packs they offer. They also give back by supporting different causes.
Deal: Get 20% off on your first purchase! Use coupon code HSBAKERLY20.
---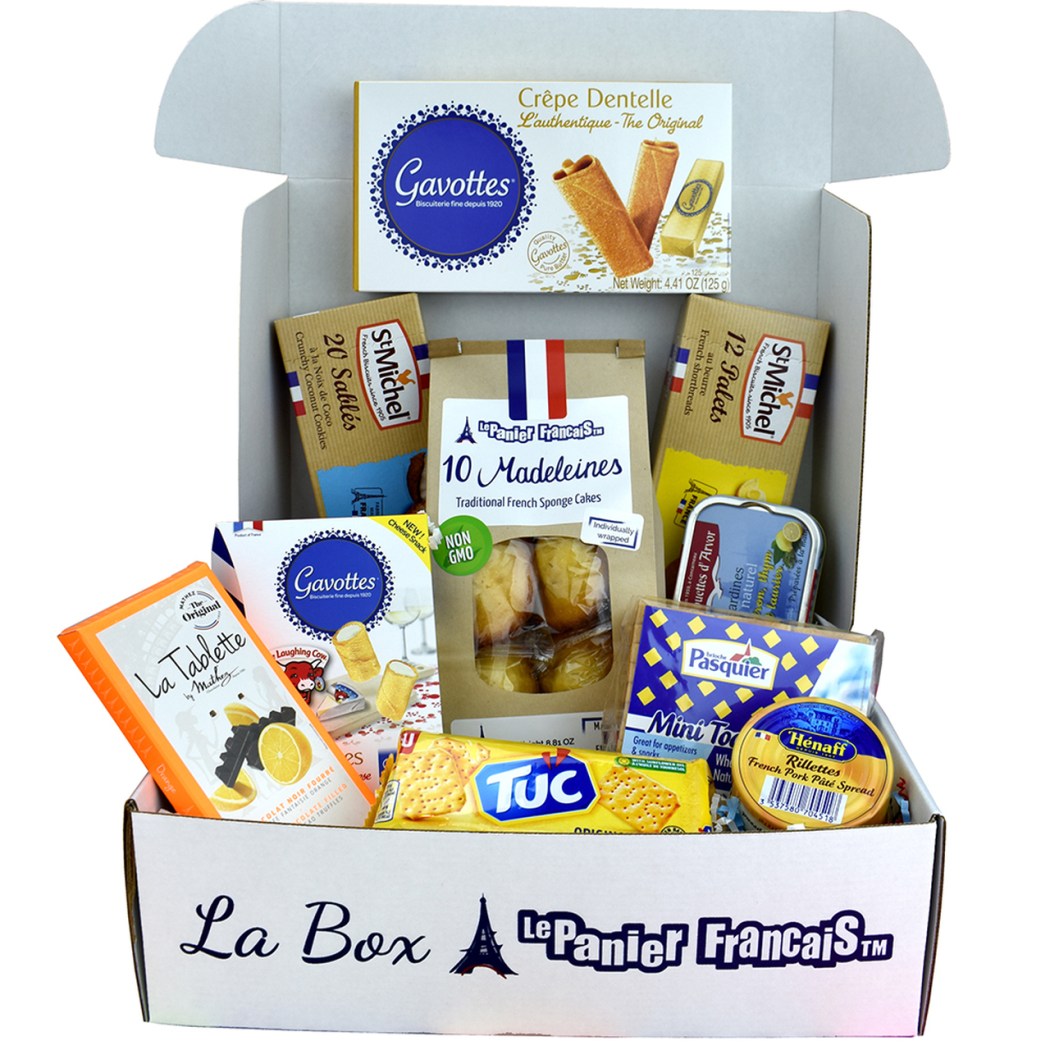 Image from: Le Panier Francais
Why We Love It: Le Panier Francais is your plane ticket to discover the best items imported straight from the beautiful country of France. The La Box features a range of products every month to keep you coming back for more, making the entire box as unique as possible. It includes 8-12 handpicked rare French items that are hard to come by or even impossible to find in any American store. So if you're that curious about France, this box makes a perfect introduction to your palate and an excellent way to your heart!
---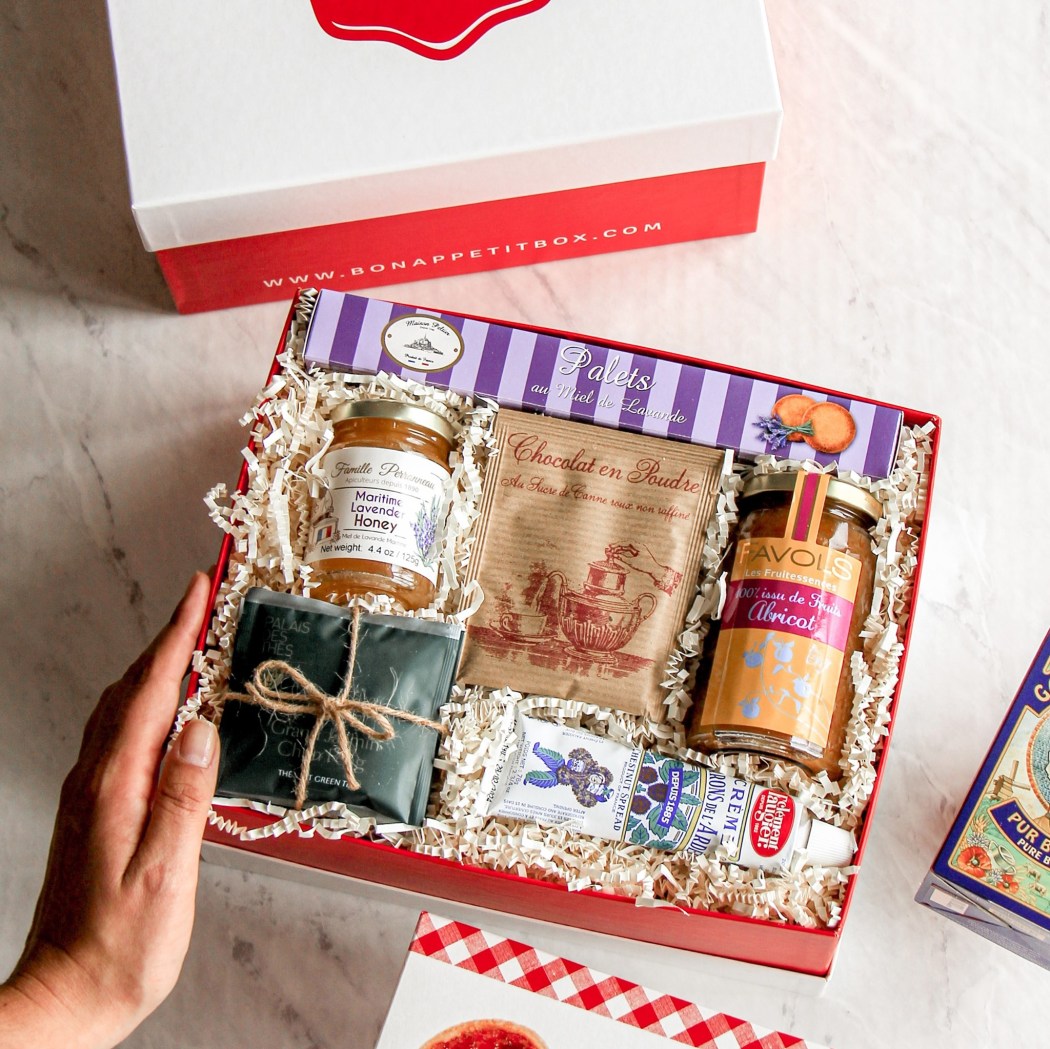 Image from: Bon Appétit Box
Why We Love It: With Bon Appétit Box, you can get a taste of flavors from France's most coveted foodie regions. This subscription offers the purest French culinary experience and delivers the best gourmet foods from France directly to your doorstep each month. Each box is filled with 7-8 staples selected by their French founders from their homelands, packed, and topped with several cards detailing the story behind every product. You have the option to select which boxes you would like to experience. Try French Breakfast Box and give your next morning cravings an authentic French twist or Paris Aperitif Box, where you'll find only the best French artisan goodies like duck breast rillettes, cornichons, Dijon mustard, and much more. You can also give Provence Aperitif Box a try and find only the best delicacies from the Provence region like gourmet cheese crackers, artichoke pesto, and more, or the Café Gourmand Box, which includes an array of sweets such as authentic nougat, delicious chocolate & hazelnut spreads, pure butter cookies and more. They also offer snack boxes that contain 4+ favorite treats from signature boxes. Bon appétit!
Deal: Get $5 OFF on your 1st box when you sign up for any subscriptions. Use coupon code HELLO5.
---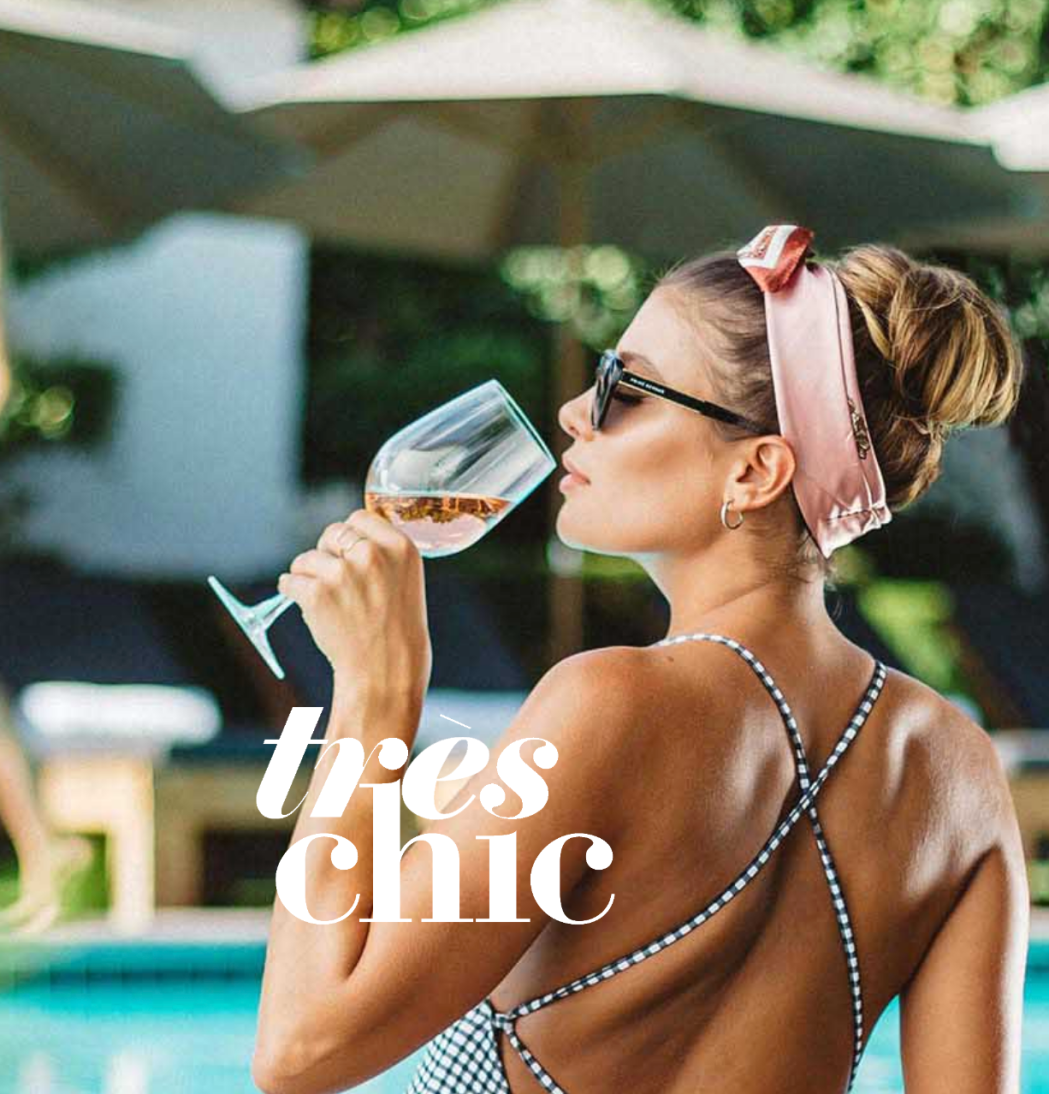 Image from: Le Grand Courtâge Wine Club
Why We Love It: It's easy to enter the French wine scene with Le Grand Courtâge Wine Club. This subscription is all about the spirit of joie de vivre by offering vegan-friendly, worth-sipping wines. They offer four quarterly wine clubs to shower your palate with fine-tasting French wines: L'Amour Du Jour, which includes three bottles (mixed LGC Blanc de Blancs & Brut Rosé); Rosé All Day, which comes with four bottles (2 each of LGC Brut Rosé, Très Chic Rosé); The Social Butterfly, which contains six bottles (2 each of LGC Blanc de Blancs & Brut Rosé, Très Chic Rosé); and Bubbly Bliss, which delivers six bottles (2 each of LGC Blanc de Blancs & Brut Rosé, Très Chic Rosé). Whichever club you join, that delicious pop of cork will send a tingling feeling and a heavenly taste of French wines straight to your door!
---
And that sums up our list of the best French subscription boxes!
Find more interesting boxes from our list of all the best subscription boxes in every category!