Italian food enthusiasts, it's time to celebrate! No longer do you have to journey to Italy or search for a local Italian eatery to experience the delights of authentic Italian cuisine. Now, you can savor the delectable flavors of Italy right at your doorstep. With Italian subscription boxes, your kitchen becomes a gateway to a world of Italian culinary wonders. Explore new tastes, receive helpful tips, and discover exciting recipes that will transport your taste buds to the heart of Italy.
These subscriptions offer a delightful journey into the magic and gastronomy that Italy is renowned for. Treat yourself to a variety of authentic Italian delights with our handpicked selection of the best Italian subscription boxes. Our handpicked list of the best Italian subscription boxes will leave you exclaiming "Delizioso" and genuinely expressing your gratitude with a heartfelt "Grazie!"
The Best Italian Subscription Boxes!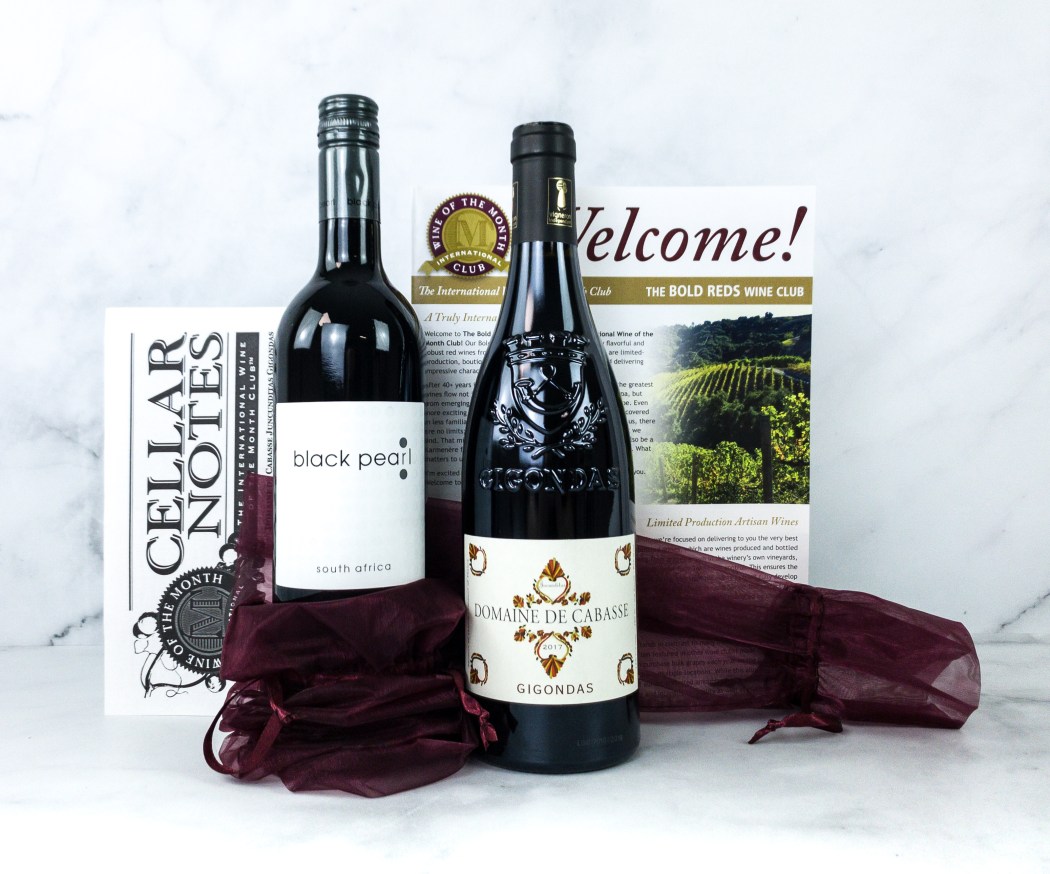 Image from: our review
What You Get: Bold Reds Wine Club of the Month offers hard-to-find vintage and rare finds to serve you each month. They do all the tasting to make sure you'll only receive the good ones at great values! You'll receive two limited-production robust red wines with deep fruit flavors from two different wineries, along with cellar notes detailing the month's selection, winery histories, and even suggested food pairings. Past selections have included Masciarelli Marina Cvetic Montepulciano d'Abruzzo Riserva San Martino Rosso 2016 from Italy, Casa Silva Cuvee Colchagua Carmenere 2018 from Chile, and much more. And if you ever find a favorite, as a member, you can enjoy discounted pricing on re-orders!
---
Image from: Seligo Authentic Italian Experience
What You Get: Seligo Authentic Italian Experience allows you to experience authentic Italian pasta monthly. All their pasta offerings are made from Sicilian ancient wheat, then stone-milled using a cold-milling technique that helps preserve the nutrients. Every month, you'll receive a kit with 4 pasta bags that are 8oz each of different shapes and varieties. These are made from top-quality artisanal ingredients that are sourced directly from Italy – talking about authenticity! Along with it also comes traditional recipes, bringing your pasta skills to a whole new level.
---
Image from: Amazing Clubs Dinner of the Month Club
What You Get: Amazing Clubs Dinner of the Month Club features Italian dinners that are arranged and put together by top chefs from around the world. Each box delivered is a delicious Italian dinner that includes pasta, specialty sauce, and extra gourmet treats such as an appetizer, dipping oils, or dessert that can fill up 2-4 tummies depending on how large their appetites are! Also, pasta and sauce are made with only the finest ingredients, and selection varies from month to month. As a member, all orders are shipped free. Every purchase also includes a club newsletter with details about the monthly selections, fun dinner facts, serving suggestions, and more!
---
Image from: PastaBox by MarketFlavour
What You Get: Experience authentic Italian foods delivered to your door each month through PastaBox by MarketFlavour. You can start cooking with kitchen gourmet groceries that are all made by Italian artisans. Every month, you'll receive tasty, high-quality, and nutritious ingredients that are easy to cook with, hand-picked from a selection of premium Italian branded products to bring you an authentic Italian foodie experience. With all these products, you'll feel like you've traveled to Italy eating their famous and most renowned dishes, all while you're in the comfort of your home.
---
And that is all for our list of the best Italian subscription boxes!
Want to see more? Check out our complete list of all the best subscription boxes in every category!