Fans of Italian food, rejoice! You don't need to go to Italy nor to scout for an Italian restaurant just to get a taste of authentic Italian food. You can now get the flavors of Italy delivered straight to your door, complete with tips and recipes that will easily transform your kitchen as a portal to new Italian food discoveries!
Eat your way through Italy – take a look at our list of the best Italian subscription boxes that will make you say "delizioso" (and mean it)!
The Best Italian Subscription Boxes!
What You Get: Thinking of a romantic dinner for two? Eattiamo is perfect for couples who enjoy romantic dinners at home. Each box contains seven full-size products you can use to make a complete 3-course Italian dinner. It's like eating authentic Italian food, without leaving the comforts of your own home.
Find out more about this subscription by reading our Eattiamo reviews.
Price: You can pay monthly  for $69 or every 3, 6 or 12 months for bigger savings!
Deals:
Get your first Italian gourmet box for 15% off + free shipping anywhere in the US! Use coupon code EAT15.
Get your first Italian gourmet box for 20% off + free shipping anywhere in the US! Use coupon code HELLO.
---
Curated selection of quality 5-6 Italian small bites and appetizers. Traditional appetizers, old-school favorites, innovative small bites. Discover, Remember and Share Italy with friends and family. Delivered monthly. Formerly Gusto di Roma.
Price: Italian cuisine home delivered to you every month or every other month for $69.99.
Deal: Get $10 off your first order! Use coupon code GUSTOWELCOME.
---
Box include basics for daily Italian cooking and pure enjoyment: Pastas, polentas, sauces, fruit jams, coffee, chocolates, and much more. Vegetarian and gluten free products included. Foods are Italian-American and from regions all over Italy, recalling childhood kitchens of Italian-American households and neighborhoods across the USA.
Price: Box include basics for daily Italian cooking for $44.99 monthly!
---
Each month receive Two Bottles of Bold Red Wine. Each from a different International Winery.   Also included are Cellar Notes detailed wine profiles with comprehensive tasting notes, detailed vineyard histories and suggested food pairings.
Price: Recieve two bottles, each a bold red wine from a different International winery, every month for $51.95 plus $13 S&H.
---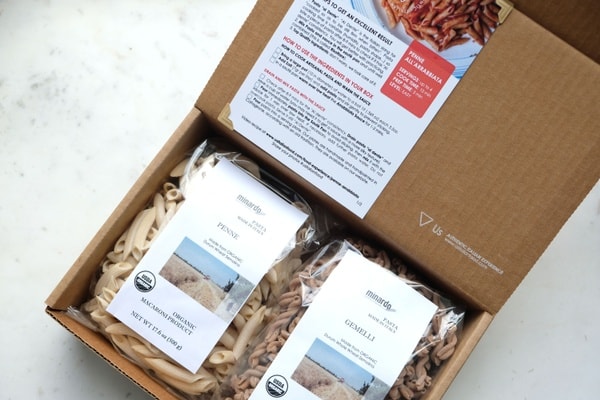 This pasta is different. It's made artisanally with stone-milled flour from Sicilian ancient grains. They belong to Sicily's biodiversity. Farmers don't need to use chemicals to grow them. This pasta still contains the wheat germ ( a concentrated source of essential nutrients ) which is standardly removed in the industrial process.
---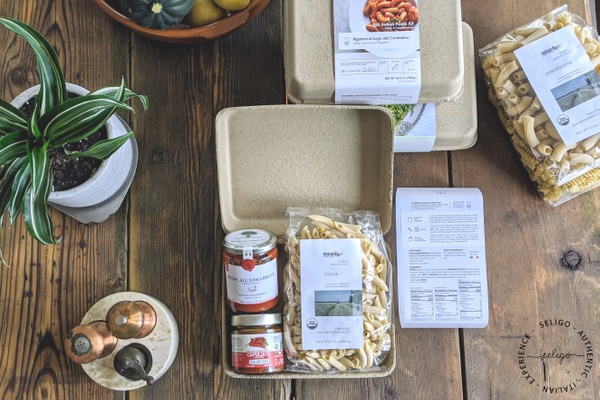 THE ULTIMATE INDULGENCE FOR AUTHENTIC ITALIAN FOOD LOVERS! The only Dinner KIT that brings to you Authentic & Artisanal products Made in Italy! Be a great Italian cook in 15 minutes. Make hosting easy and enjoy traditional flavors. GREAT GIFTS Different every month. Each box contains Antipasto, Ancient Grains Pasta with a Paired Sauce or Pesto.
---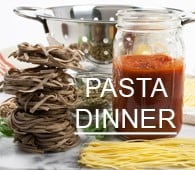 Italian cuisine lovers rejoice! Our Gourmet Monthly Pasta Dinner Club is a savory way to discover the wide world of pasta and sauce! One of the most easy-to-prepare foods in our pantry, a pack of pasta, along with a jar of sauce and a sprinkle of cheese, can be transformed into a gourmet dinner for four in as little as 10 minutes. Pasta is not only a delicious staple item, it is also a healthy source of energy. But even the best pasta can be ruined by topping it with an inferior, watery, overly sugared sauce. The pasta sauces we include for Club members is always chosen for its low sugar content and high quality ingredients. You may choose your first date of delivery during checkout.
---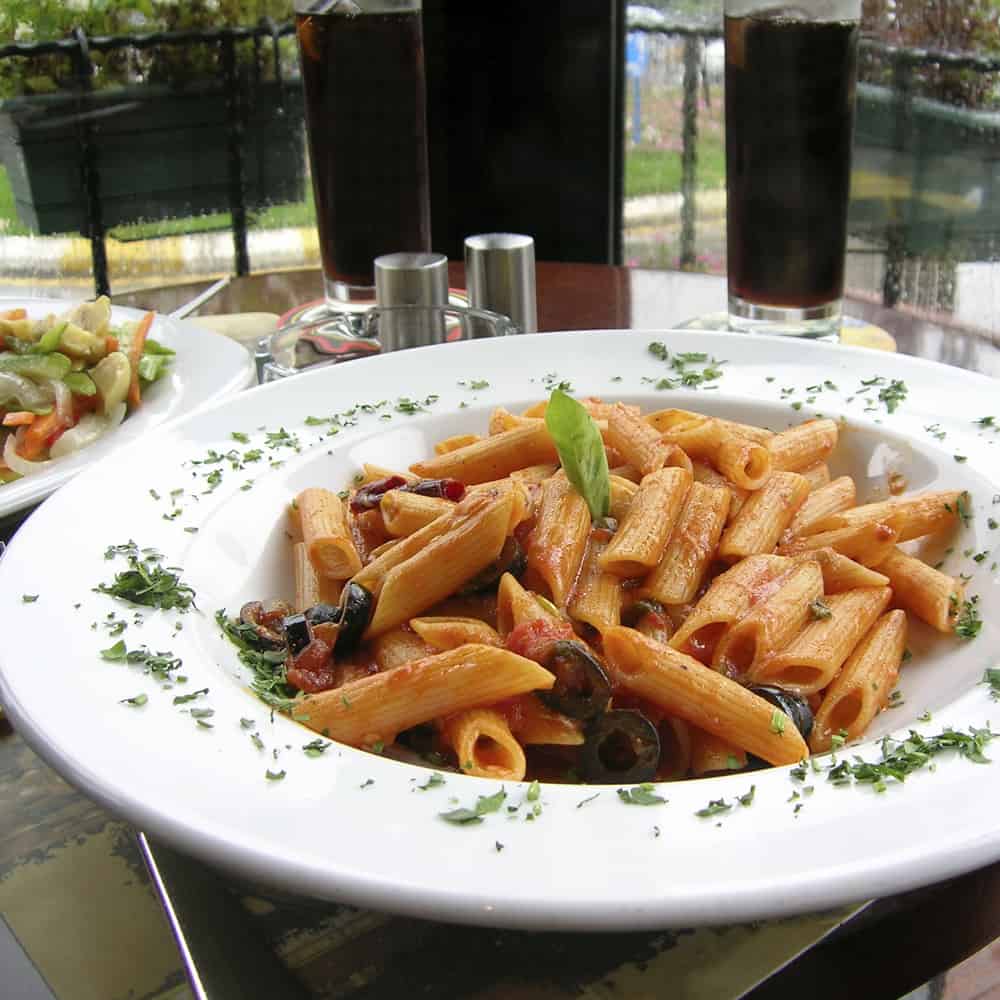 Send a complete Italian Pasta Dinner Experience every month! Our Dinner of the Month Club includes a new gourmet pasta, specialty pasta sauce and an additional "surprise" gourmet item each month from top Italian and American chefs and pasta makers. Every order includes Free Shipping, free gift announcement and our club newsletter.
---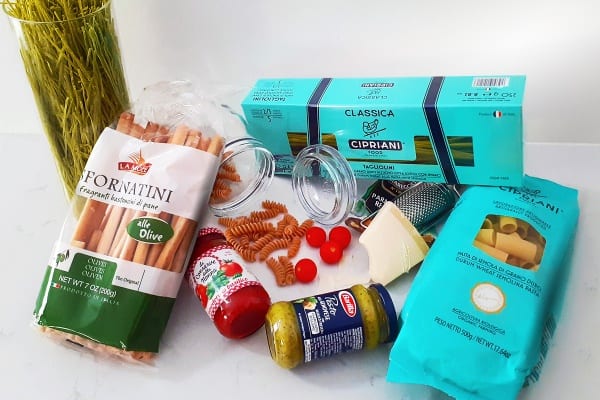 Find hand picked products carefully selected for an authentic italian foodie experience, while in the confort of your home sweet home. Simple, delicious and high quality made in Italy gourmet groceries that you will love to cook with. At the end, the result is a nutricious and tasty dish and the whole family saying Mamma mia! Buon apetito!
---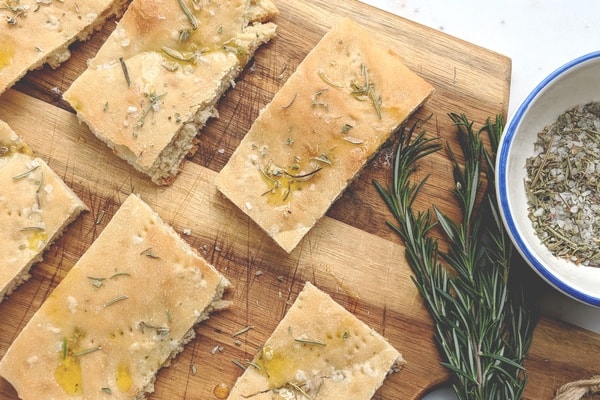 Farmers in Sicily have been growing olives for centuries to produce some of the world's finest olive oil, and with this subscription, you can be part of the proud Sicilian tradition of olive oil-making while supporting the local farmers and producers who keep these time-honored methods alive.
---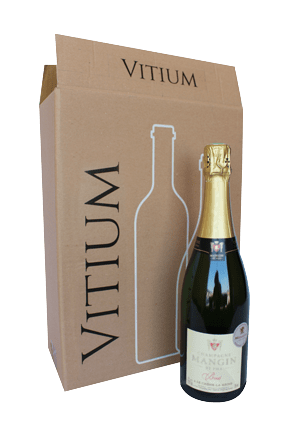 Rare wines from Italian small producers, shipped to your door together with tasting notes, pairing recipe and info about producer and production. Discover a new wine every month and explore the panorama of the genuine wine made with traditional techniques with passion and love. No industrialized processes, not huge amount of wine.
---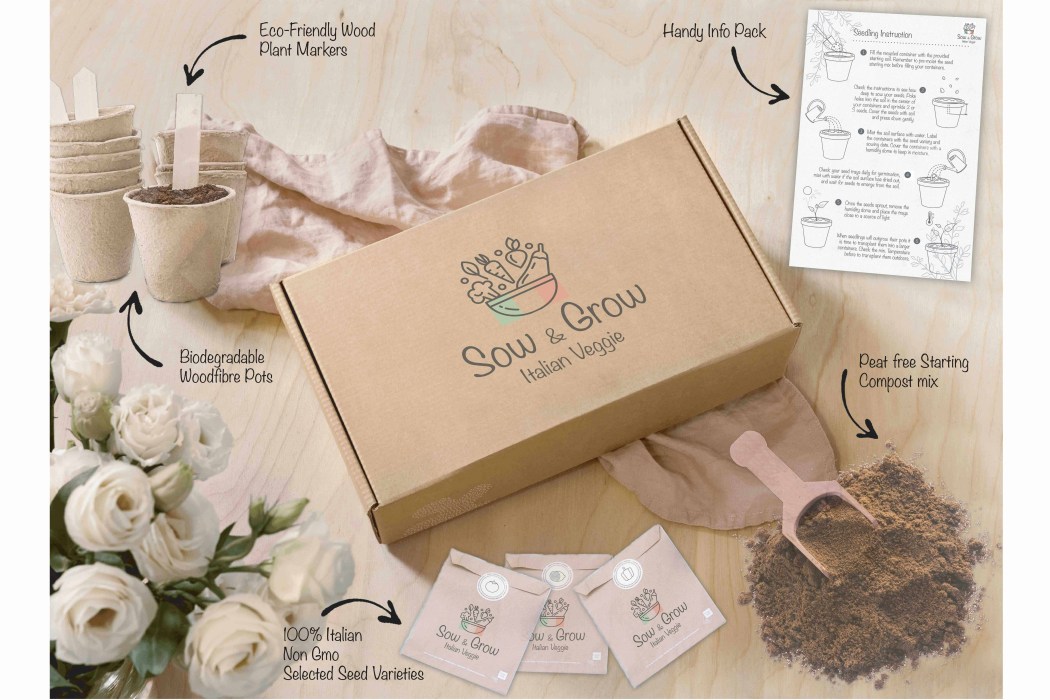 Grow your own Italian vegetables all-year-round & collect rare seeds! Each month we provide you three selected seed varieties, expertly curated to the time of year and everything you need to start with is in the box. Including the seed tray, compost and information about how and what you are planting. Each month the seeds in the box follow the season throughout the year, an anticipation of the ones to follow is included. Every box is sustainable! The packaging is recycled like the seed tray, which is fully recyclable after use.
---
Uncover Sicily focuses on authentic food items from Sicily, a region in Italy also known as its largest Mediterranean island. Each month, the gourmet food box will introduce you to centuries of Italian food history through products and recipes. Subscribers can choose between two box variations, "The Ultimate Romantic Dinner" and "Sweet Comes First."
Price: $69.00 per box. Free US Shipping.
---
---