Loot Crate's Loot Remix is a surprise mix of past Loot Crate items from any of Loot Crate's lines – 3 items from your favorite pop culture franchises PLUS a "best of" pin! Collectibles, gear, figures and more — $30+ value in every crate.
NOTE: All of Loot Crate subscription boxes are experiencing substantial delays. If you subscribe now you run the risk of never receiving boxes. Only subscribe if you are ok with that risk.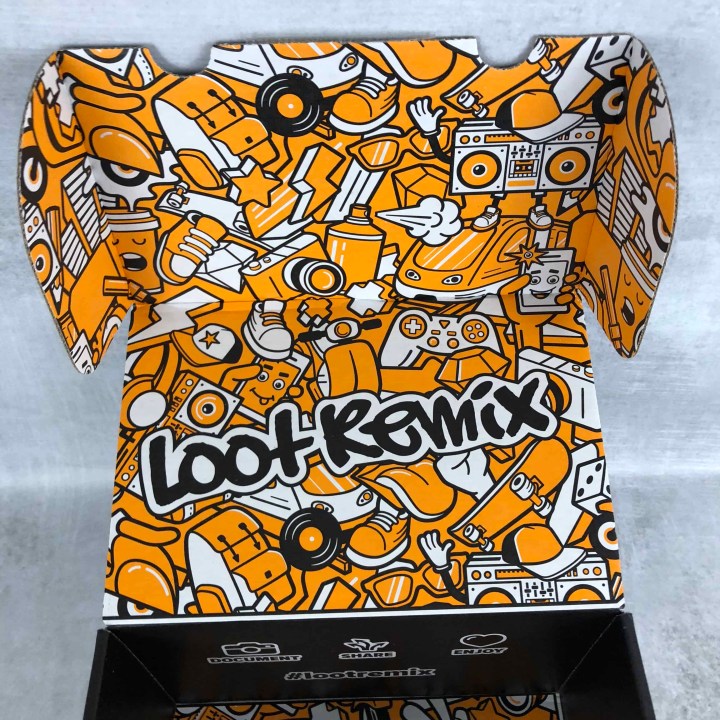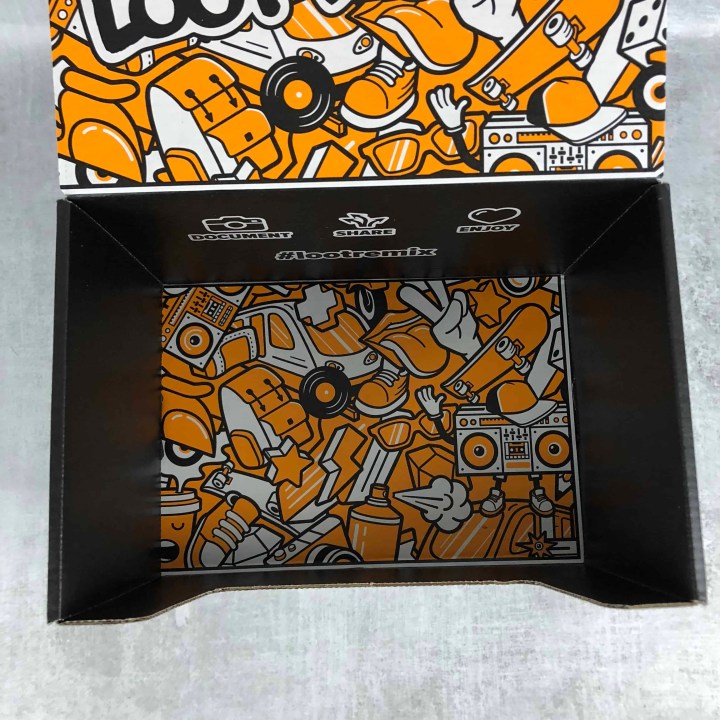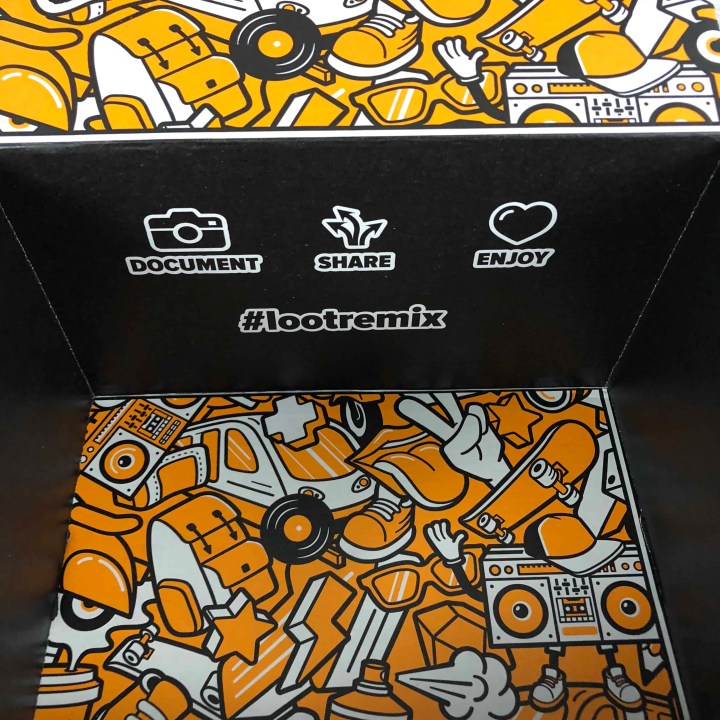 The interior of the box is super fun and encourages you to share your opening experience on social media.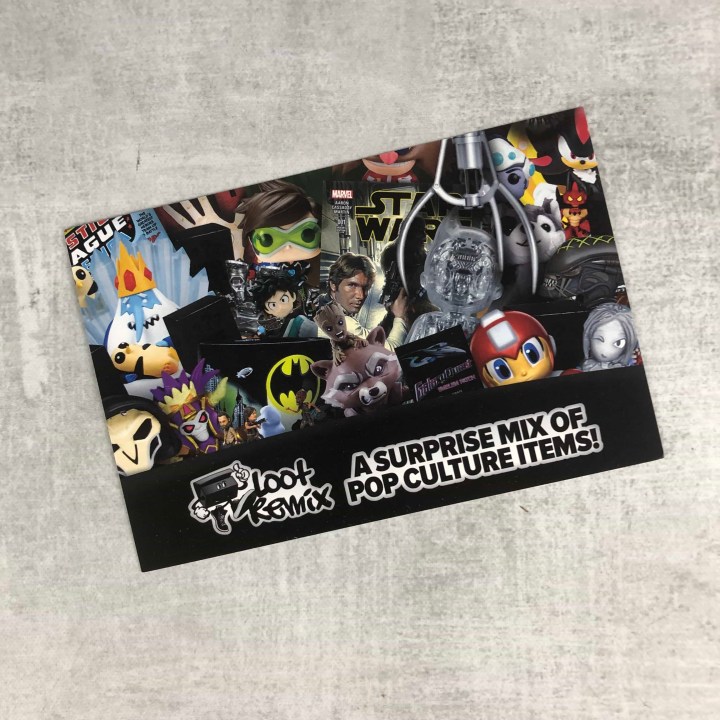 Also included in the box is a promotional card.

Here is everything from the box.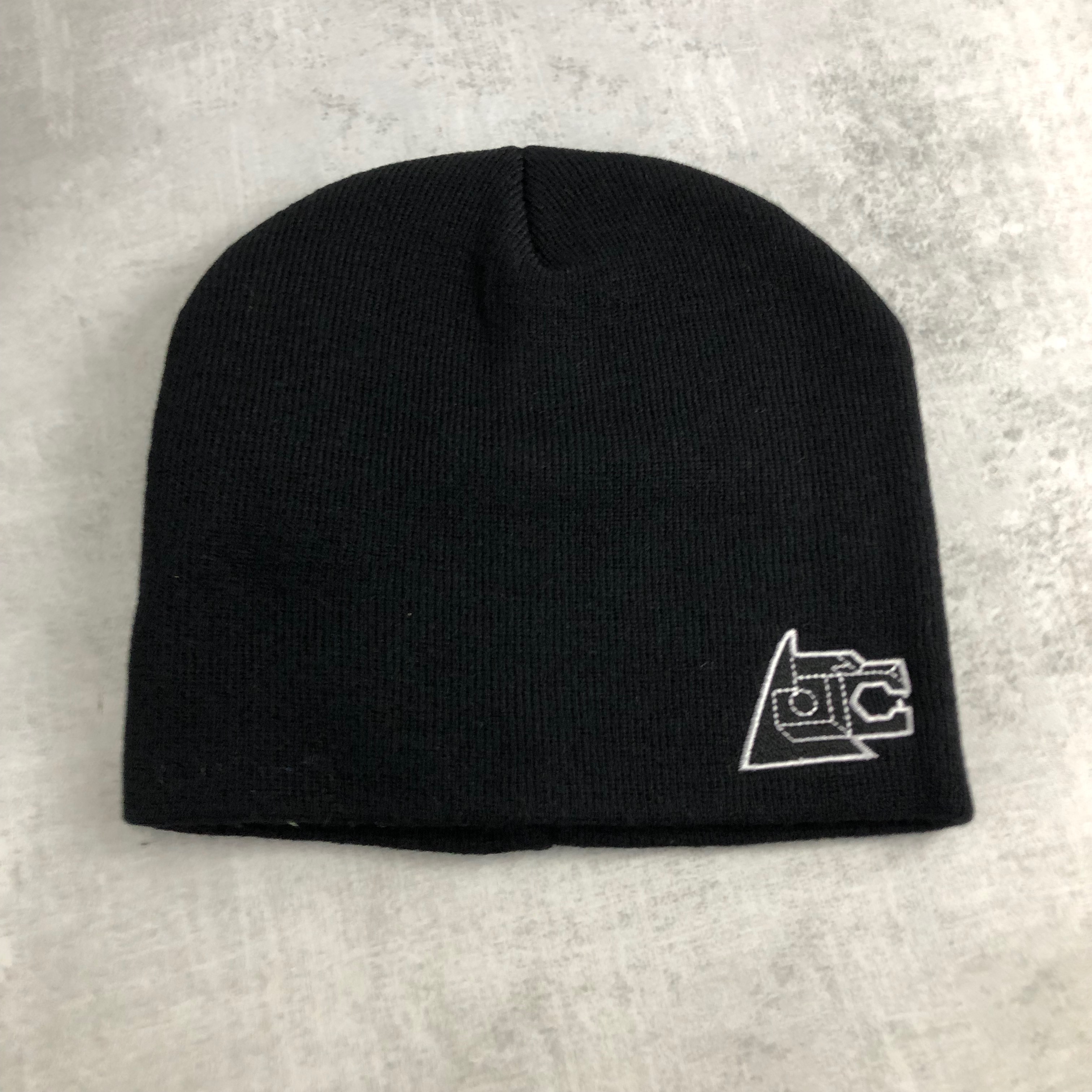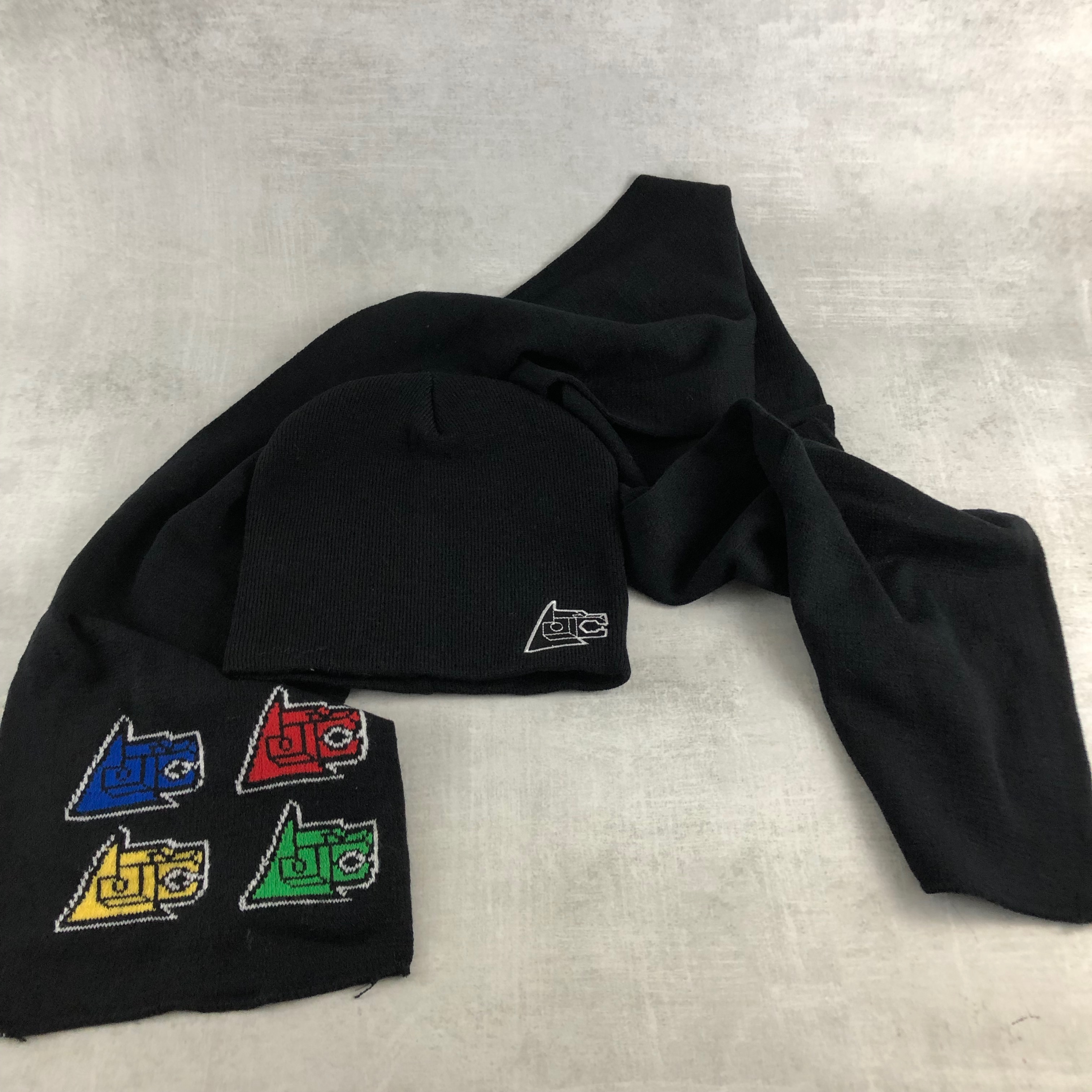 Kuma Bear Putit-House Apron. I like receiving items that aren't your normal fare.  Aprons are super handy and when you have one with a cool geeky logo, it's that much better. This was from the Loot Anime October 2016 box, see the review here.
The bear looks awesome!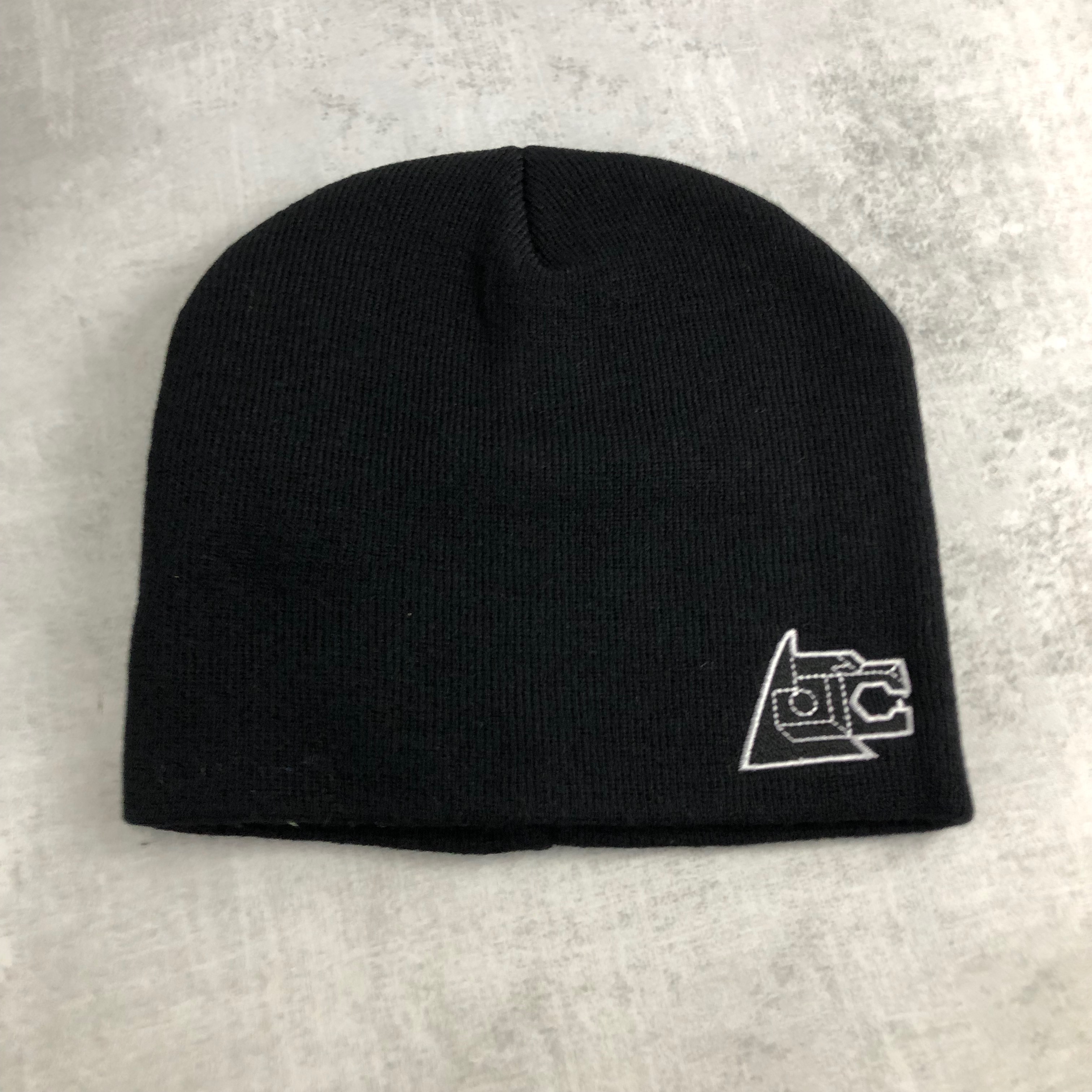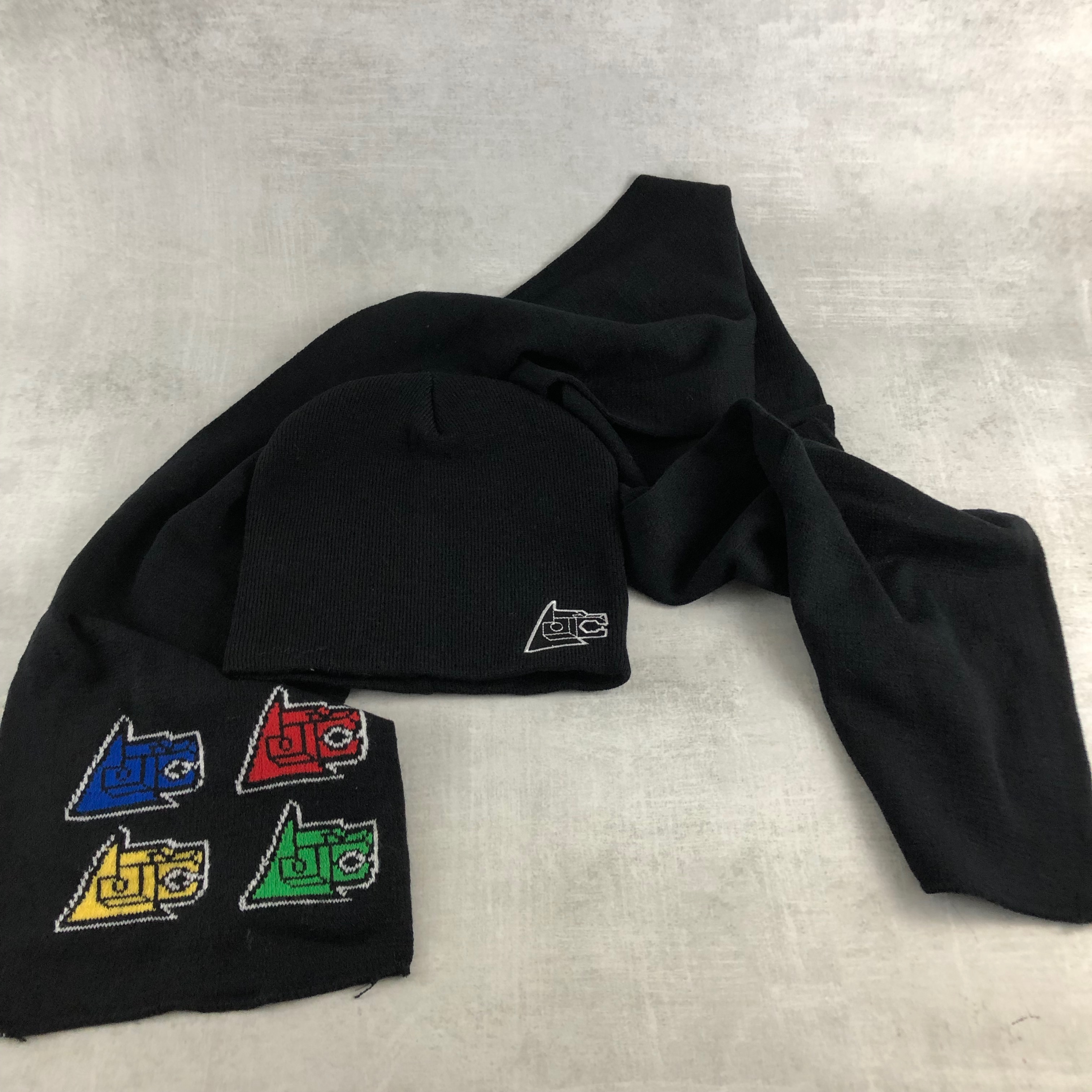 WWE Stables Booklet. The WWE Slam crate provided a cool booklet that has a lot of information about past and present stables in the WWE Universe. This was from the August 2017 WWE Slam Crate, see the review here.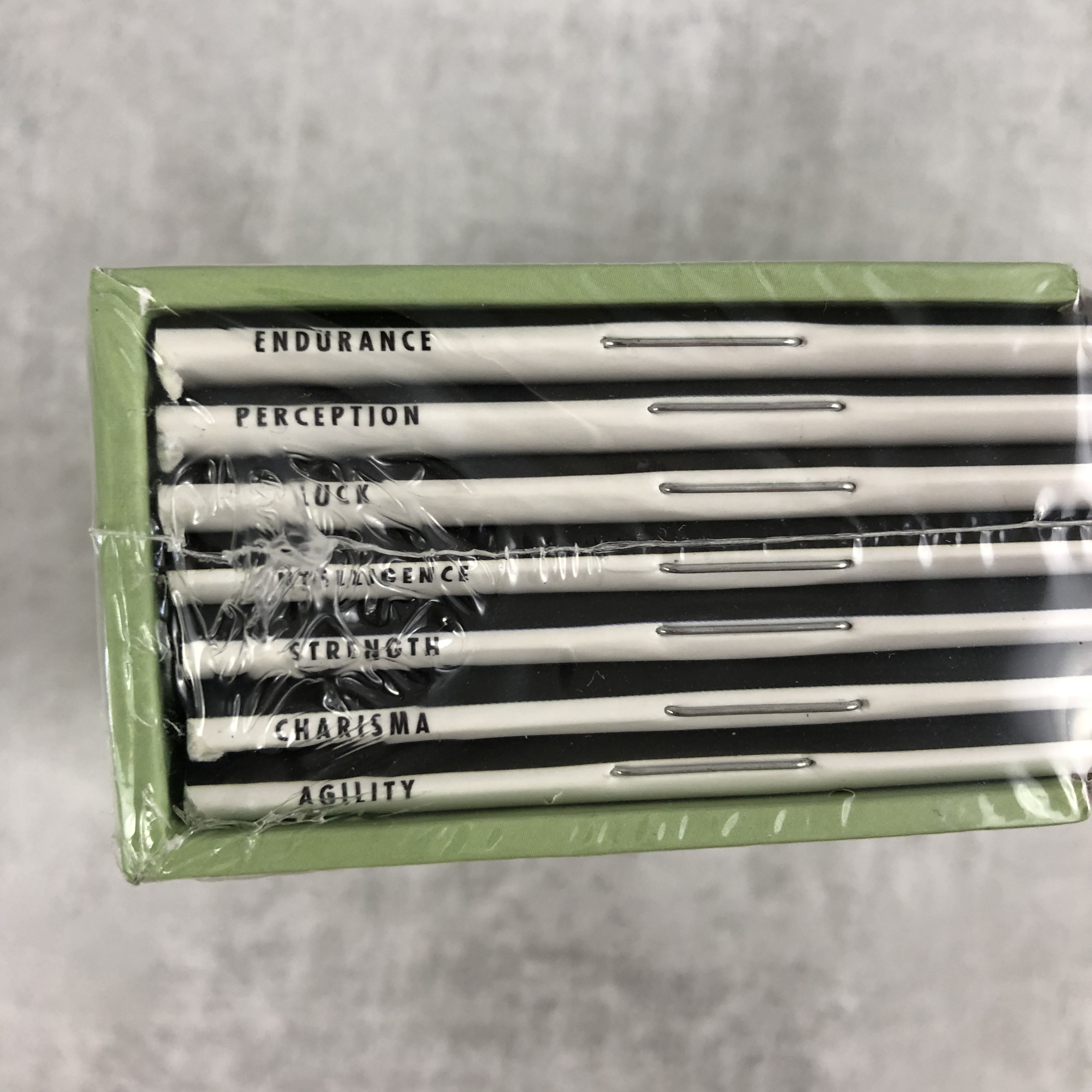 Pacific Rim Coaster Set. I liked the original Pacific Rim movie but I have yet to watch the latest installment.  The coasters look nice. This was from the February 2018 Loot Crate, see the review here.

Freeze Water Bottle. The water bottle has great designs on it! It even comes with a carabiner, so you can easily attach it on your bag!
Coin from Firefly.  Firefly was one of my favorite tv shows and this coin is significant to the episode where the crew goes to a town where Jayne is worshipped. This is from the Firefly Cargo Crate May 2016, see the review here.
Lawbreakers Hat.  The black and red look really great on this snapback cap. The logo looks great! This was from the Loot Gaming August 2016 box, see the review here.
Star Trek Dedication Plaque Replica Decal. It's a cool sticker featuring Starship Enterprise. This was from Loot Crate July 2016 box, see review here.
Star Trek Pendants.  You can share these pendants with a best friend! This was from Level Up by Loot Crate January 2016 box, see review here.
Together, they show the touching message.
Apart, you and a friend can wear them.
Seven Deadly Sins Eraser – This is one of the most clever things I've seen. A huge eraser, based on a character. I have seen smaller erasers, but this guy looks great! This was from Loot Anime November 2017 box, see review here.
In all of its glory!
Loot Remix is a nice subscription for any geek fan who had missed out on past Loot Crate boxes. The items are random though, so you may get manga and anime-inspired items as well as merch from the best franchises and series. This month, there's a nice variation of items in my box, including a Star Trek pendant and a Lawbreakers hat! Looking forward to future boxes!
What do you think of the Loot Remix box?