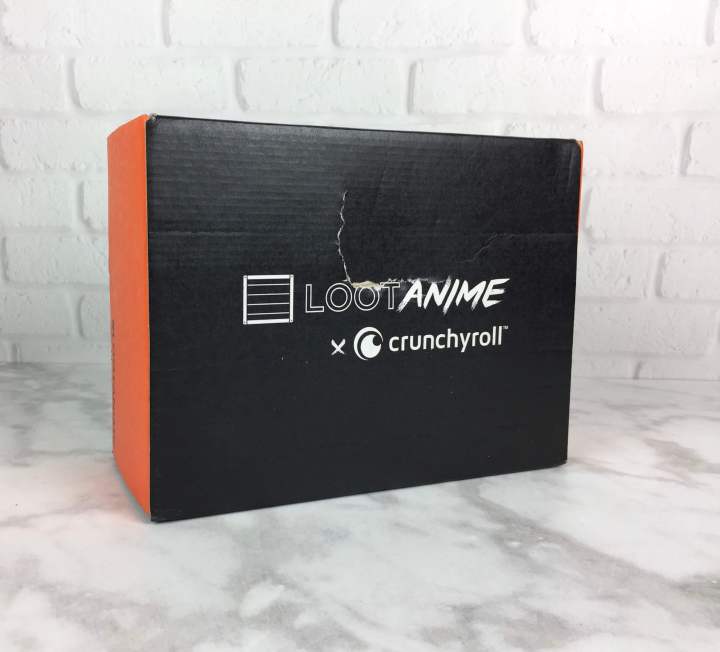 Loot Anime is a monthly subscription box from Loot Crate, just for Anime and Manga fans! Every month you'll get $60 worth of figures, collectibles, manga, apparel, accessories and more.
In celebration of their new partnership with Crunchyroll, Loot Anime's theme of the month is DELICIOUS. This pairing of two fantastic names in the anime community means better access and discounts for all otaku alike. When you link your paid Crunchyroll account with your Loot Anime account you will save $5 every month!
DEAL: Save 15% on any subscription plan when you use this link and coupon code HELLOSUBSCRIPTION15.   
I love how well designed Loot Crate Boxes are!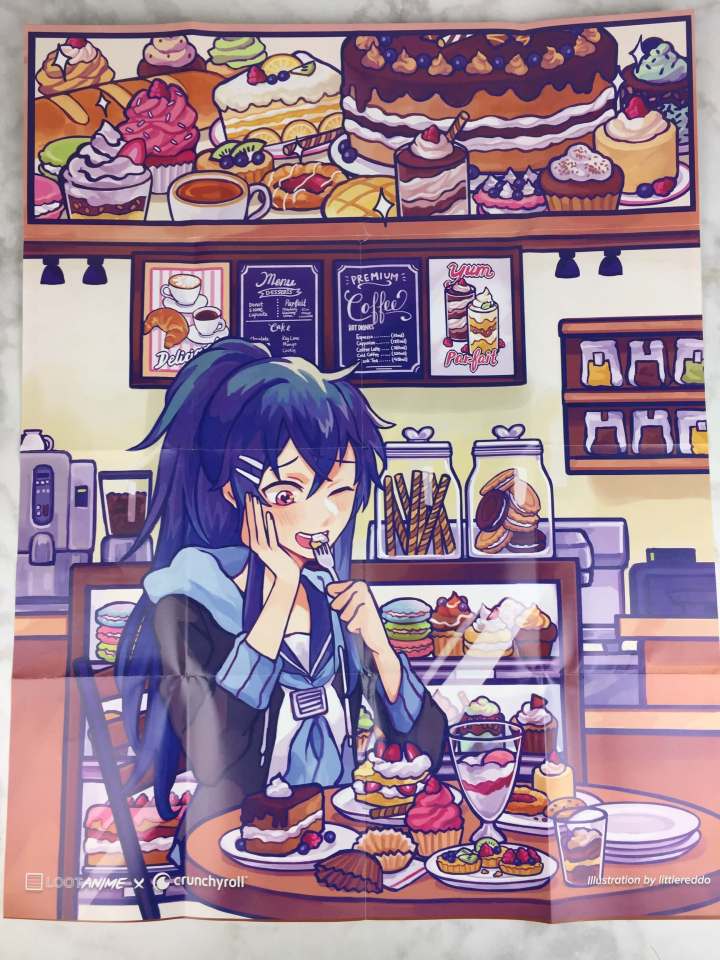 This poster was illustrated by littlereddo. Those desserts do look delicious!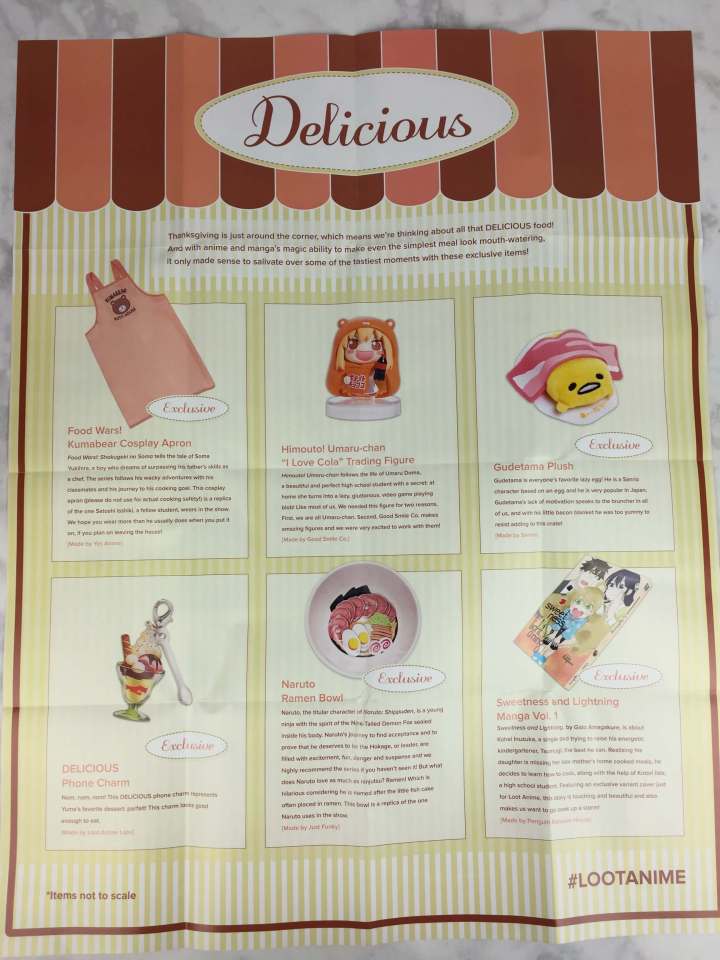 The back of the poster serves as the information sheet that shows a list of all the Anime goodies in this box.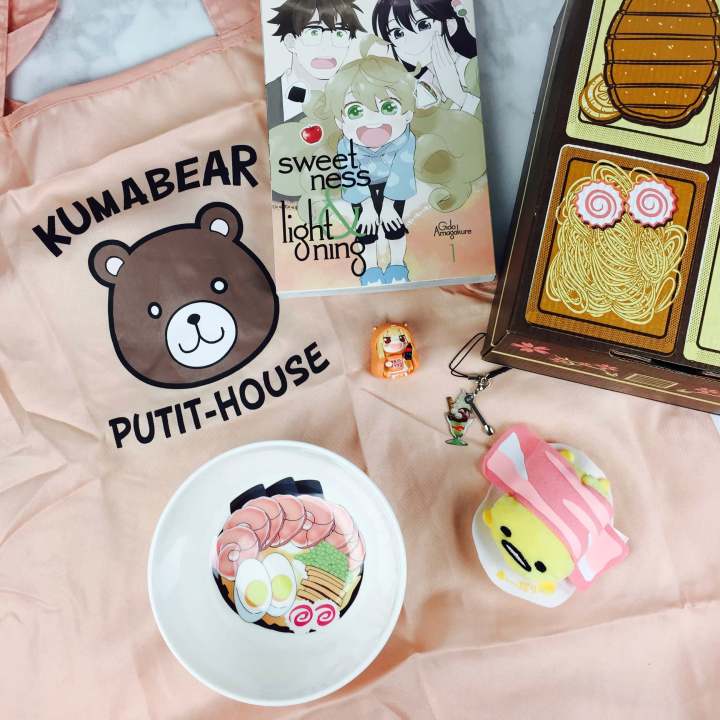 Everything in the October 2016 Delicious crate!
Delicious Phone Charm – It's an ice cream sundae phone charm that looks good enough to be eaten! It comes with a cute little spoon too!
Naruto Ramen Bowl – Naruto fan or not, anyone would surely love to use this bowl to get their ramen fix!
There's a nice graphic print of ramen toppings at the bottom of the bowl. It's patterned after Naruto's favorite: Ichiraku ramen!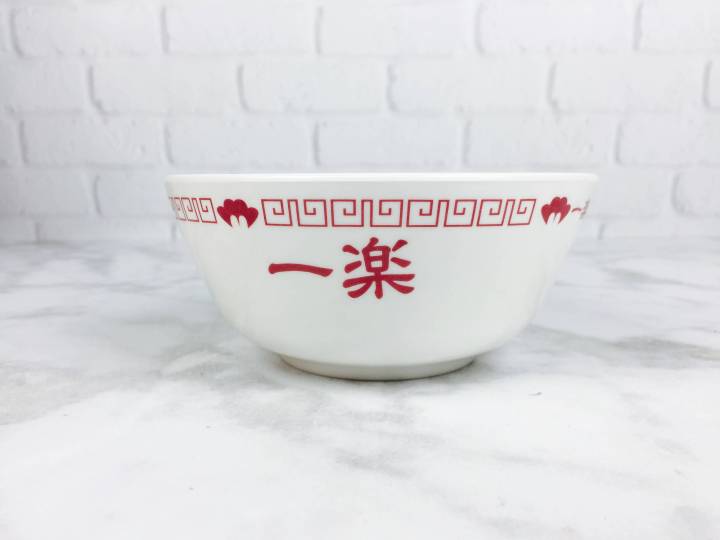 There's also a nice Japanese touch on the bowl's exterior. Just get some chopsticks if you have it at home and you're good to go!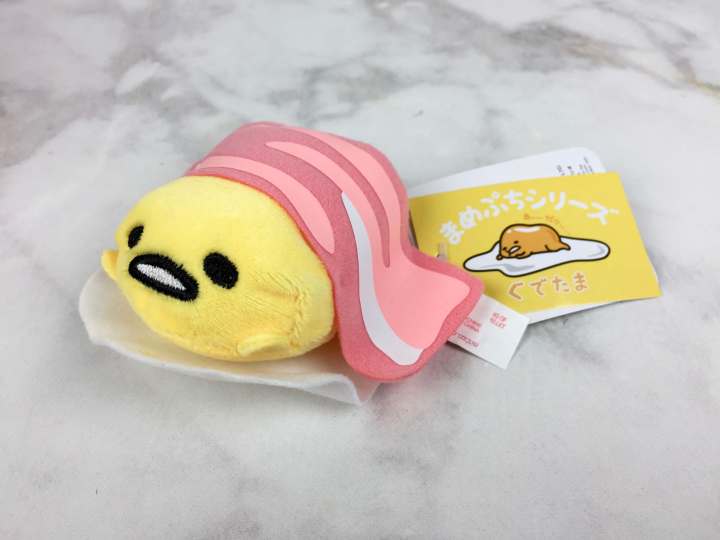 Gudetama Plush – Did you know that Gudetama is a Sanrio character? And it's supposed to be an egg – a lazy egg to be exact. ("Gude" in Japanese means lazy or no energy, while "tama" comes from the word "tamago" which means egg.) Isn't it cute?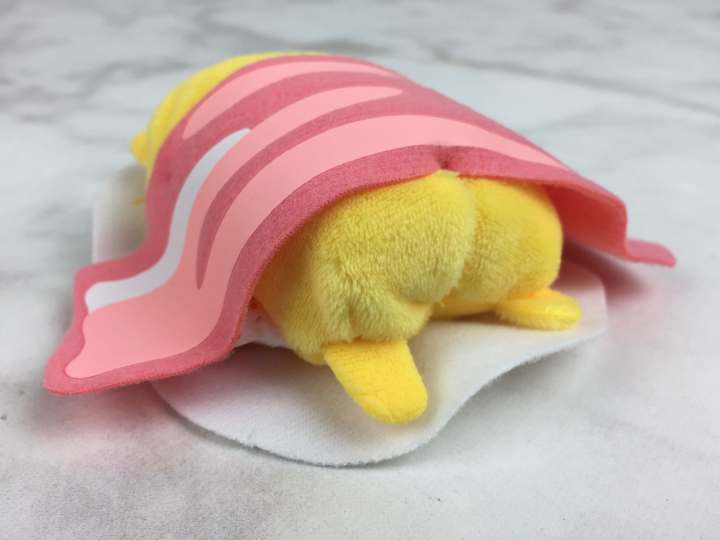 Gudetama likes using bacon as a blanket. Hmm, eggs and bacon! It's indeed a perfect combo! I love his little yolk-buns! Don't forget about the brand new Sanrio Crate from Loot Crate too!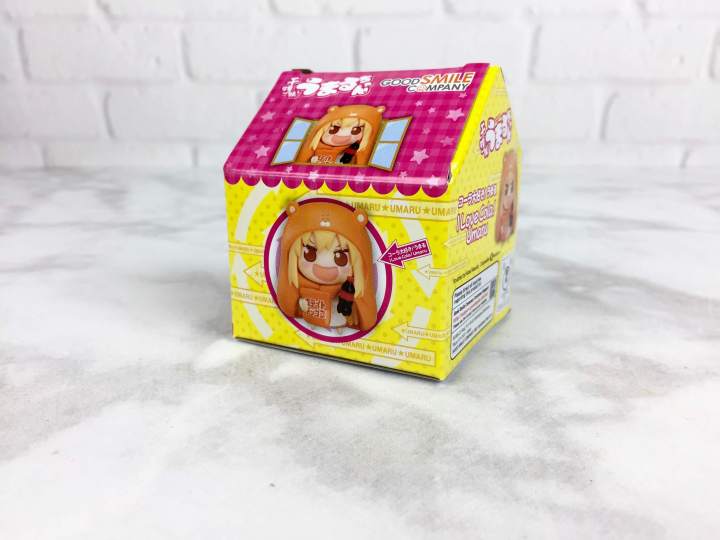 Himouto! Umaru-Chan Trading Figure – It comes in a lovely box with an illustration of the trading figure itself.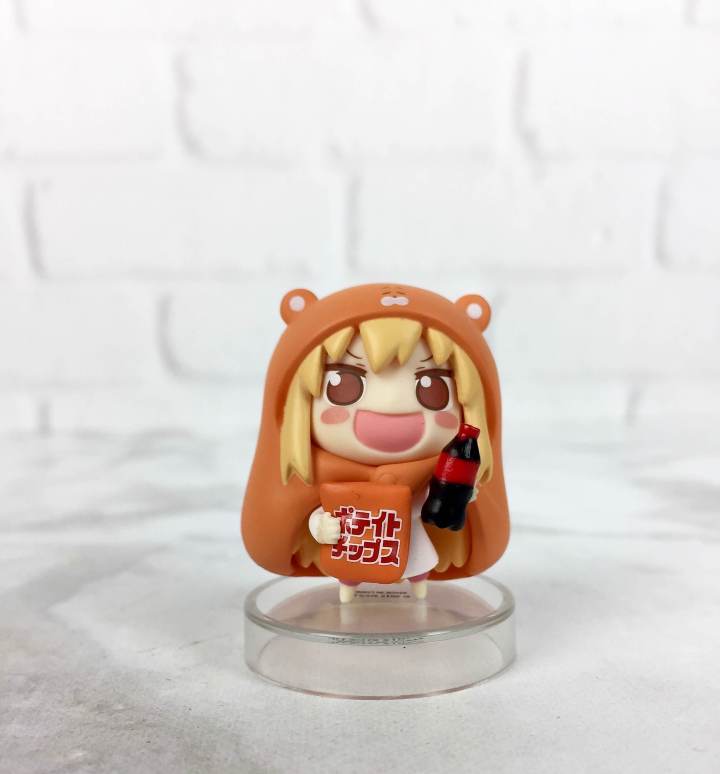 There are 10 different Himouto Umaru-chan trading figures. This one's called "I Love Cola! Umaru," produced by the Good Smile Company. Its paintwork is done partially by hand. I love how she has a little snack!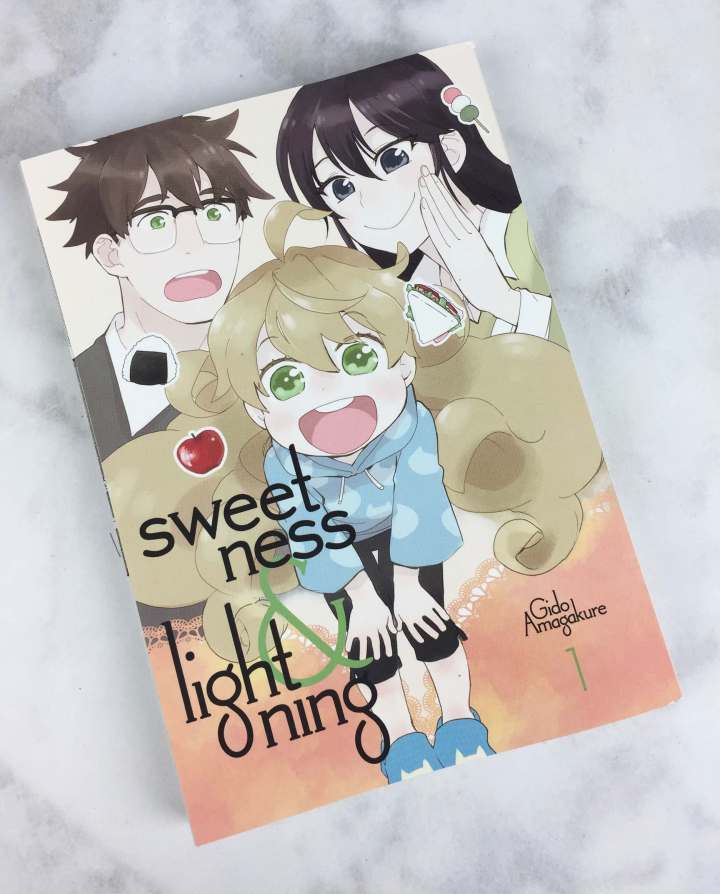 Sweetness and Lightning Vol. 1 – This one's for the manga lovers out there! Here's the synopsis from Kodansha Comics website:
Having lost his wife, math teacher Kouhei Inuzuka is doing his best to raise his young daughter Tsumugi as a single father. He's pretty bad at cooking and doesn't have a huge appetite to begin with, but chance brings his little family and one of his students, Kotori Iida, together for homemade adventures. With those three cooks in the kitchen, it's no wonder this dinner table drama is so delicious.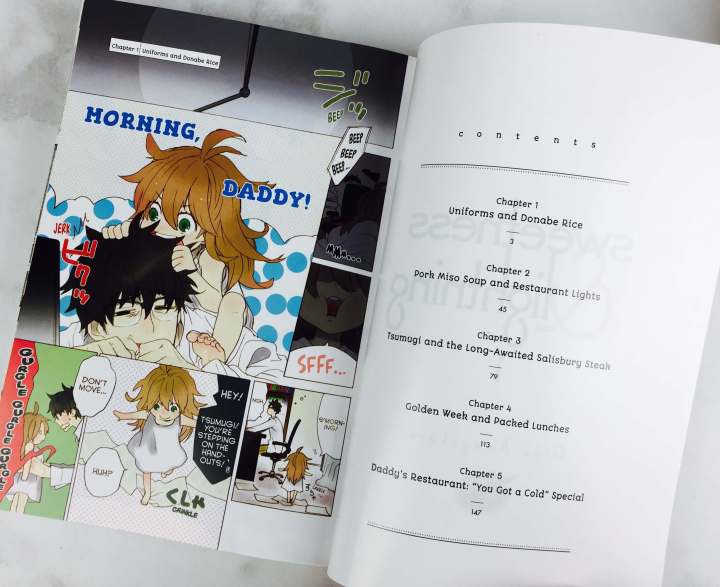 This manga has a total of 192 pages. It fits very much with this month's theme and it seems like a fun and heartwarming read!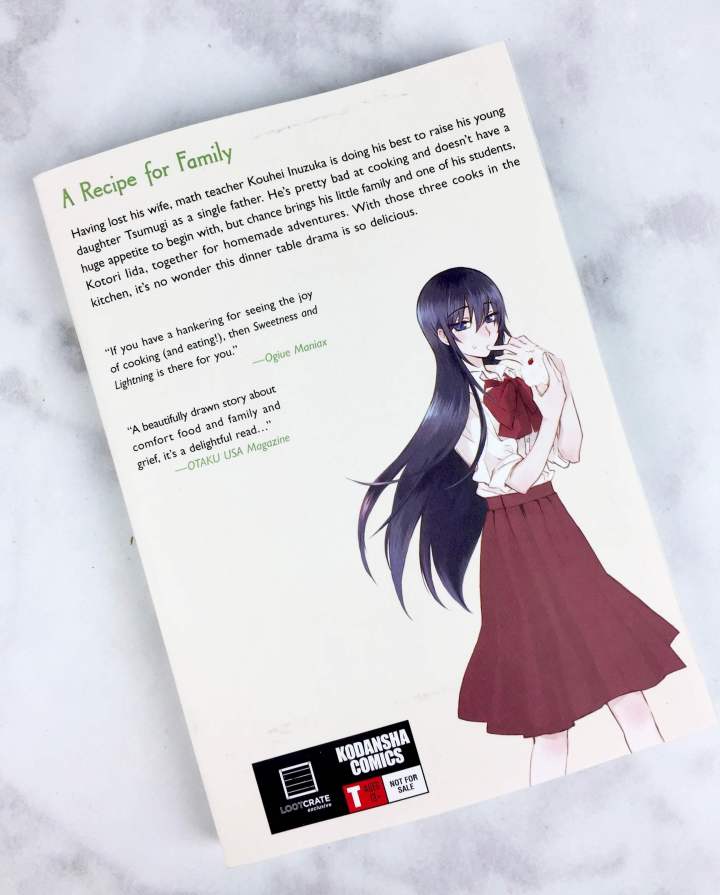 At the back of the manga is an illustration of Kotori Iida, one of the story's main characters. Her long flowy hair is really pretty, don't you think?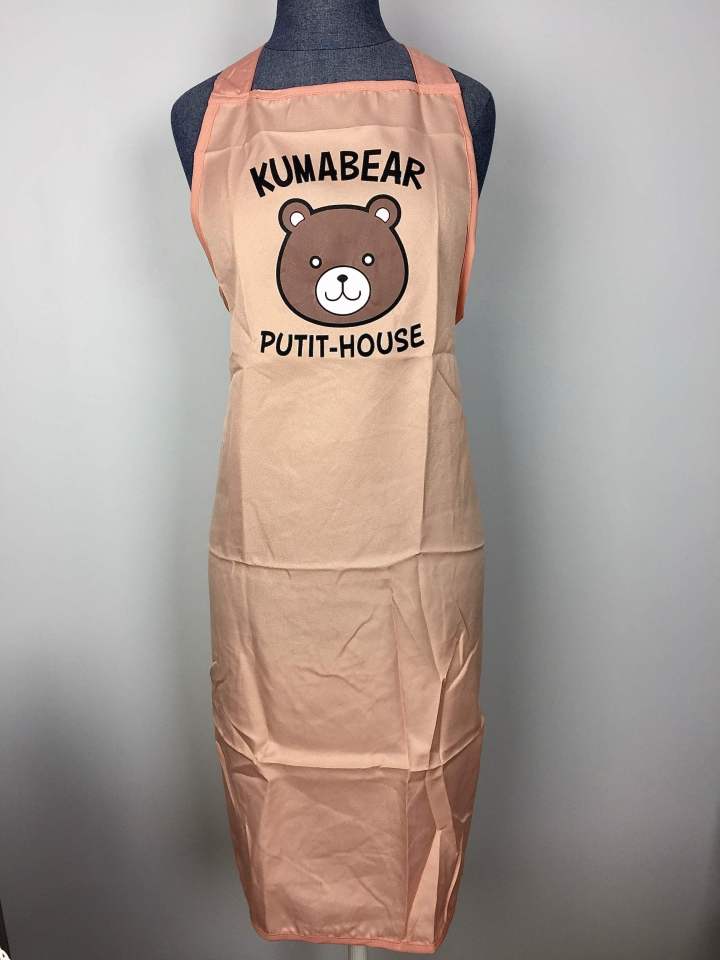 Kumabear Cosplay Apron – Take note: it's a "cosplay apron," which means you shouldn't use it when you are actually cooking!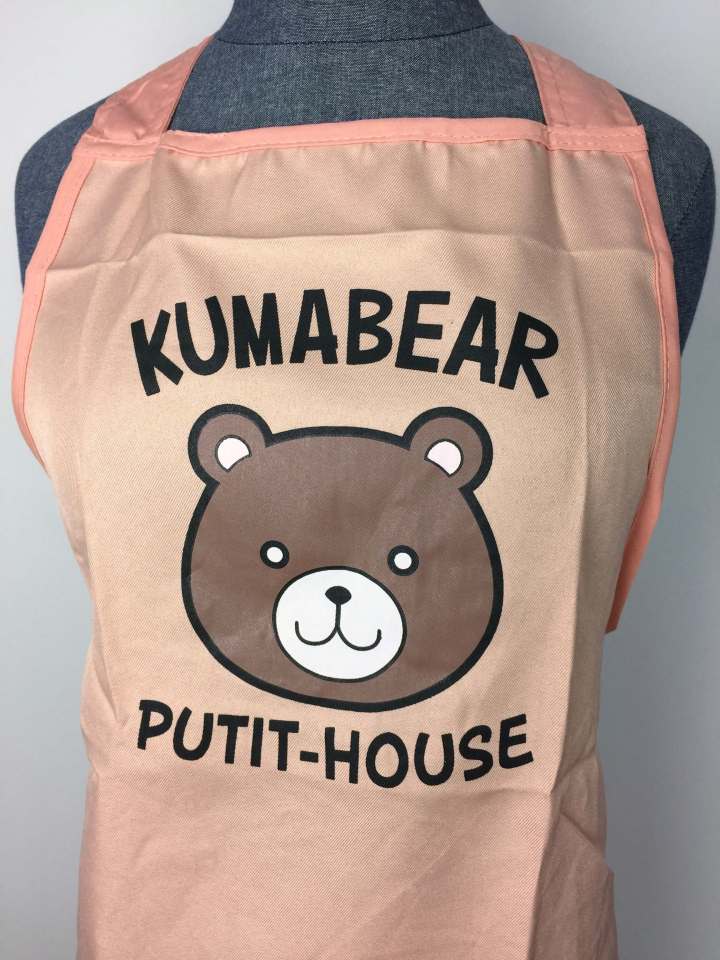 This is a replica of Satoshi Isshiki's apron in the anime Food Wars.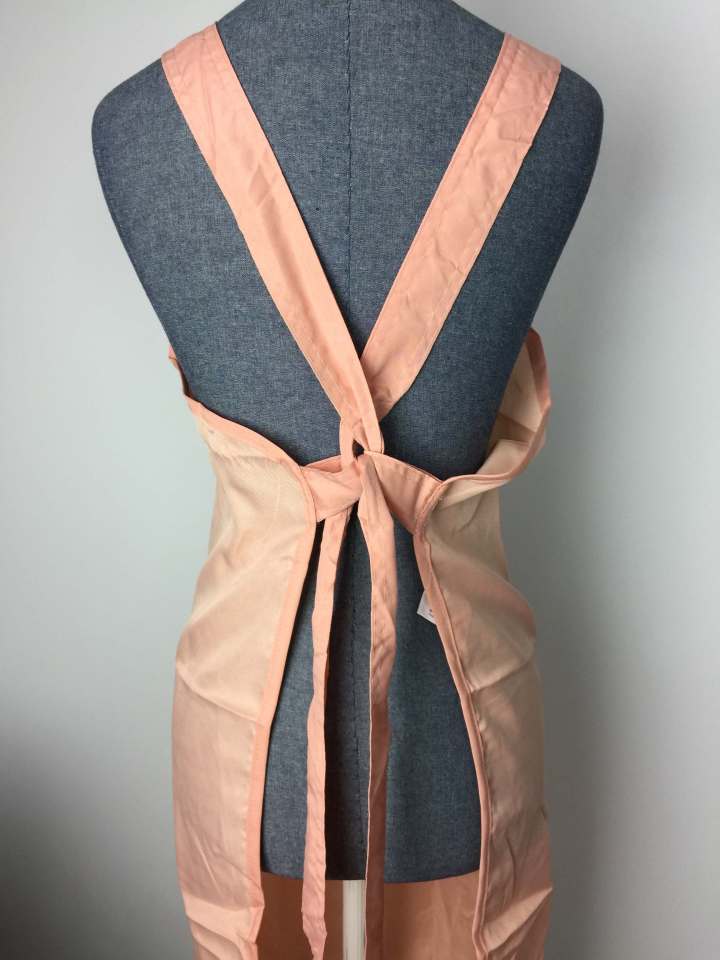 It is tied at the back to secure the apron in place. A quick cosplay costume, anyone? Especially as the character wears it while naked?!
What did you think of Loot Anime this month? Did you love the kawaii delicious theme or too cute?