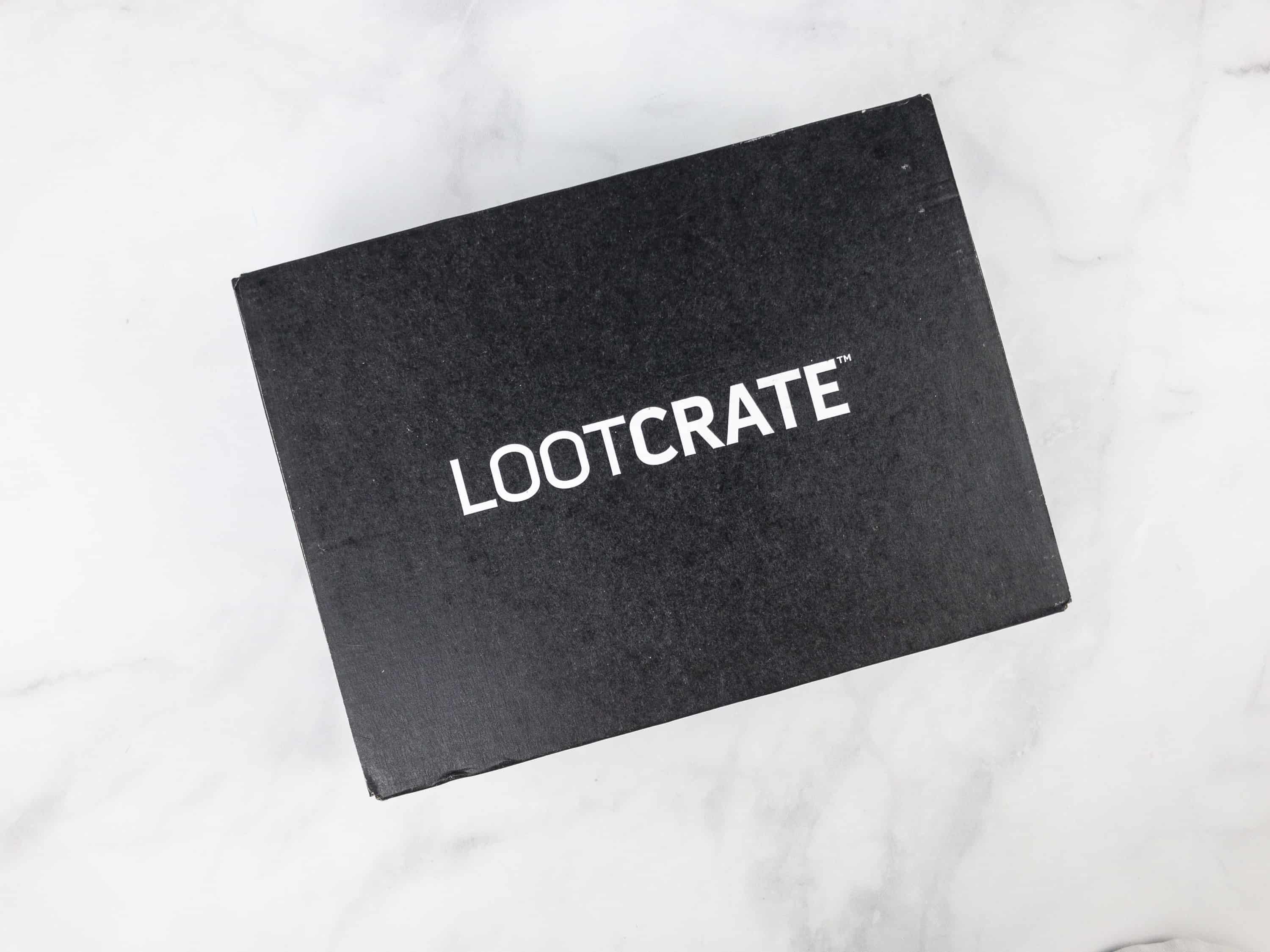 Loot Crate's theme for February is PROTECT!  Loot Crate is the original nerd subscription box for geeks & gamers. Every month you'll get awesome, mostly exclusive geeky pop culture items curated around a theme for $21.99 per month, shipped.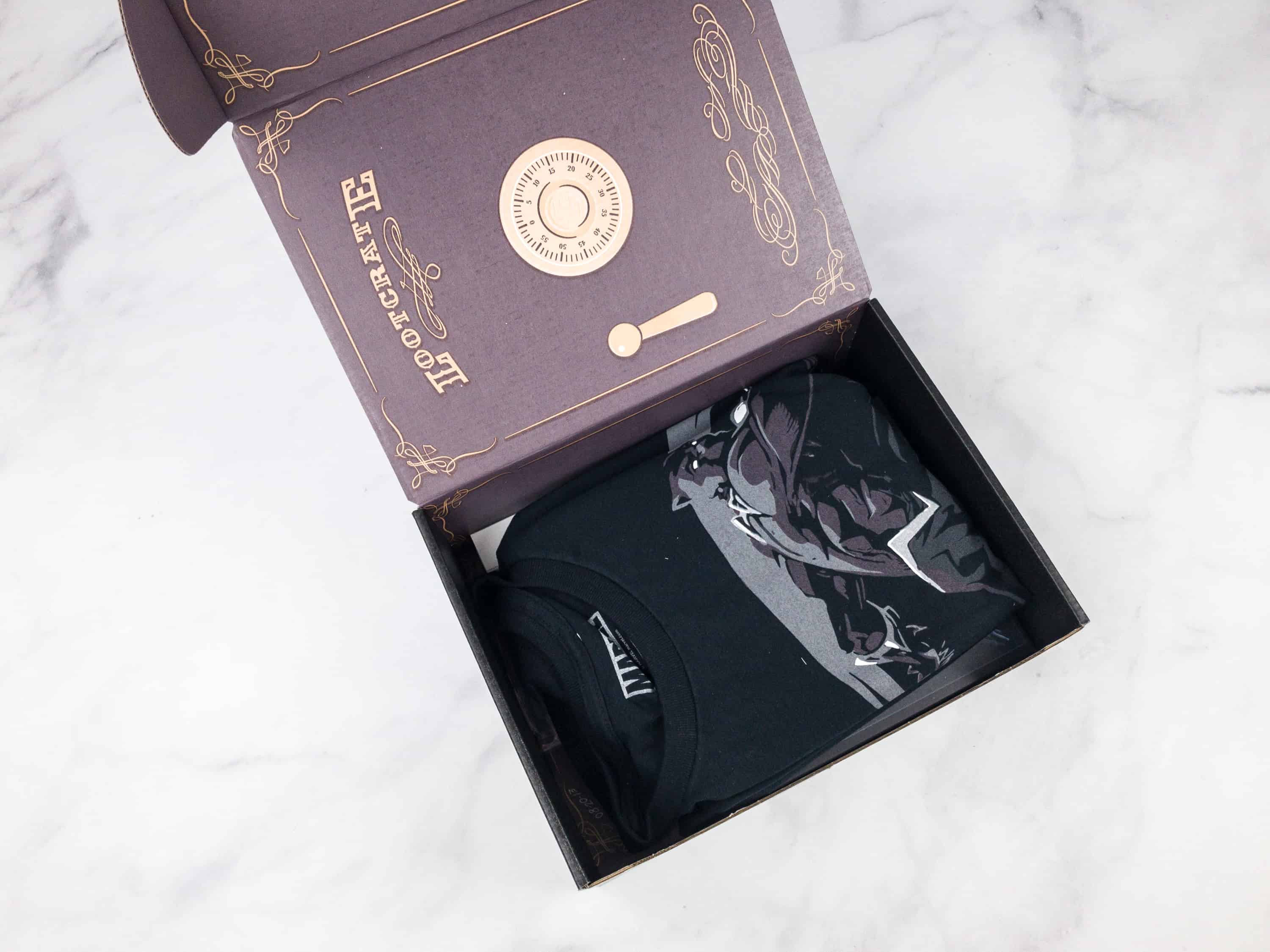 DEAL: Save 15% on any subscription when you use this link and coupon code HELLOSUBSCRIPTION15.
OR Get 30% off when you subscribe to any Loot Crate & Loot Gaming plans, plus free Deadpool Bunny Slippers!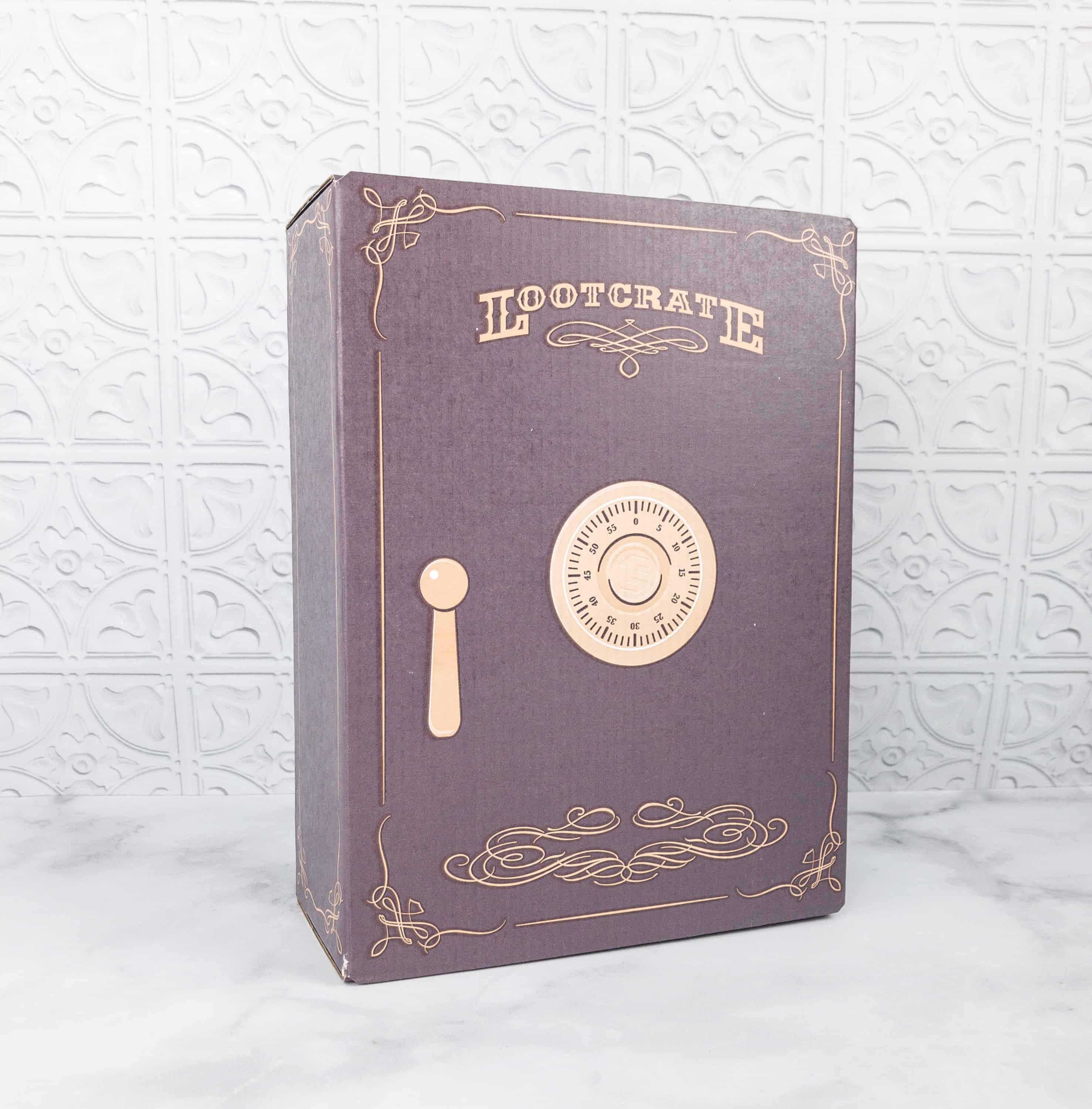 This month's box looks like a vault!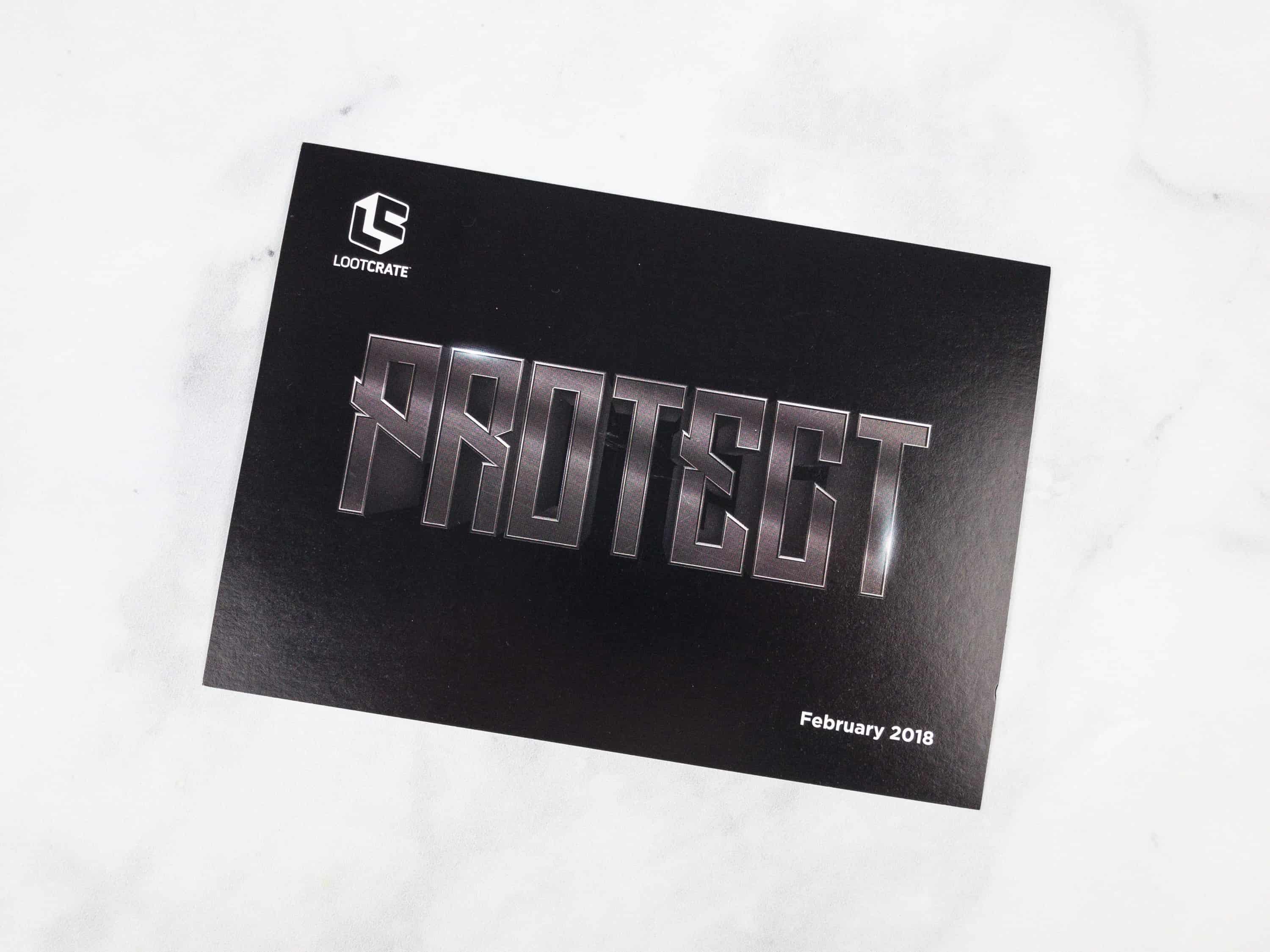 Included in the box is an information card…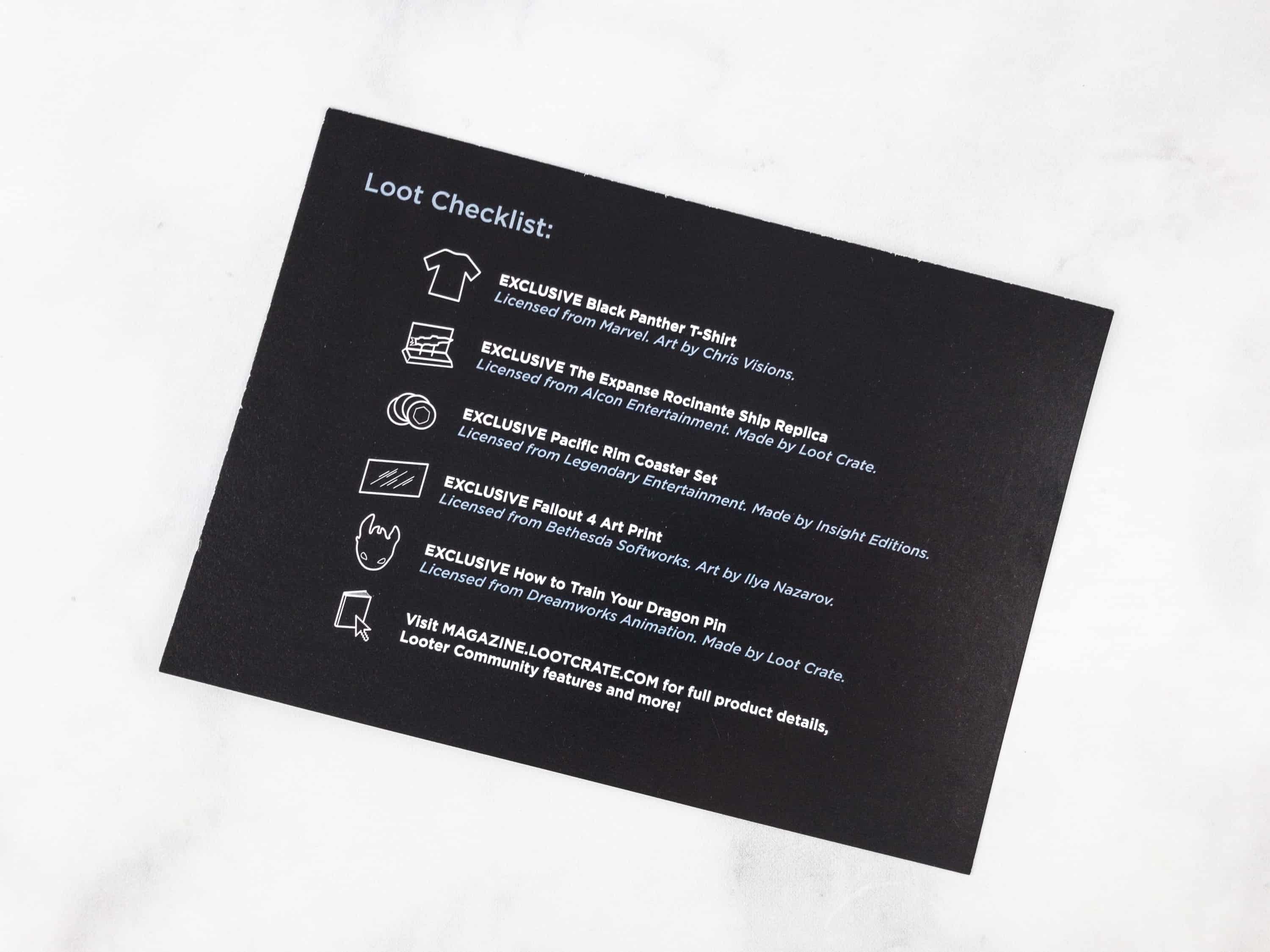 …which lists all the items in the box. The magazine is now available online.
Everything in the February 2018 box!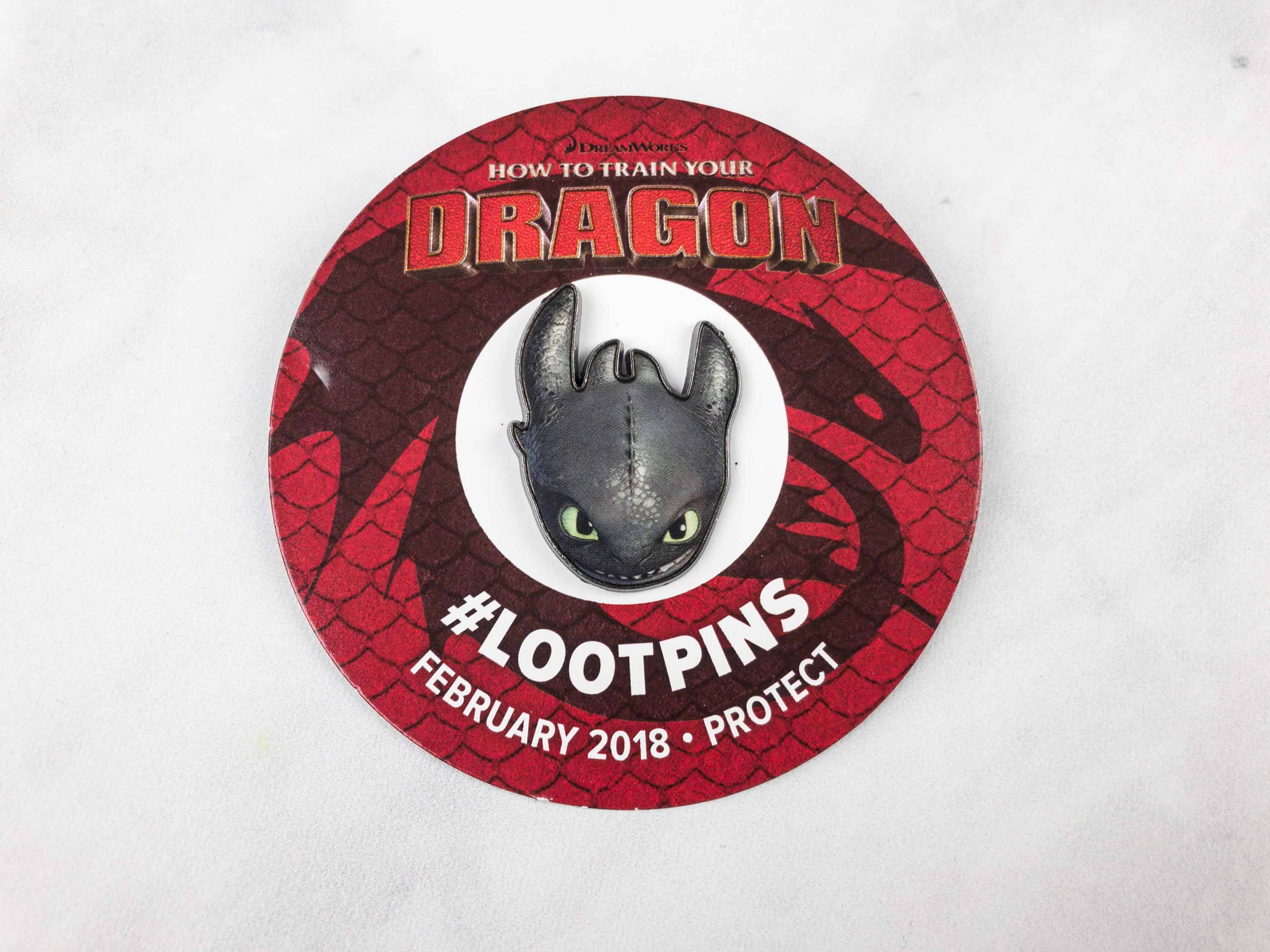 Protect Loot Pin Every month, a cool pin is included in the box. This month, it's Toothless from How to Train Your Dragon!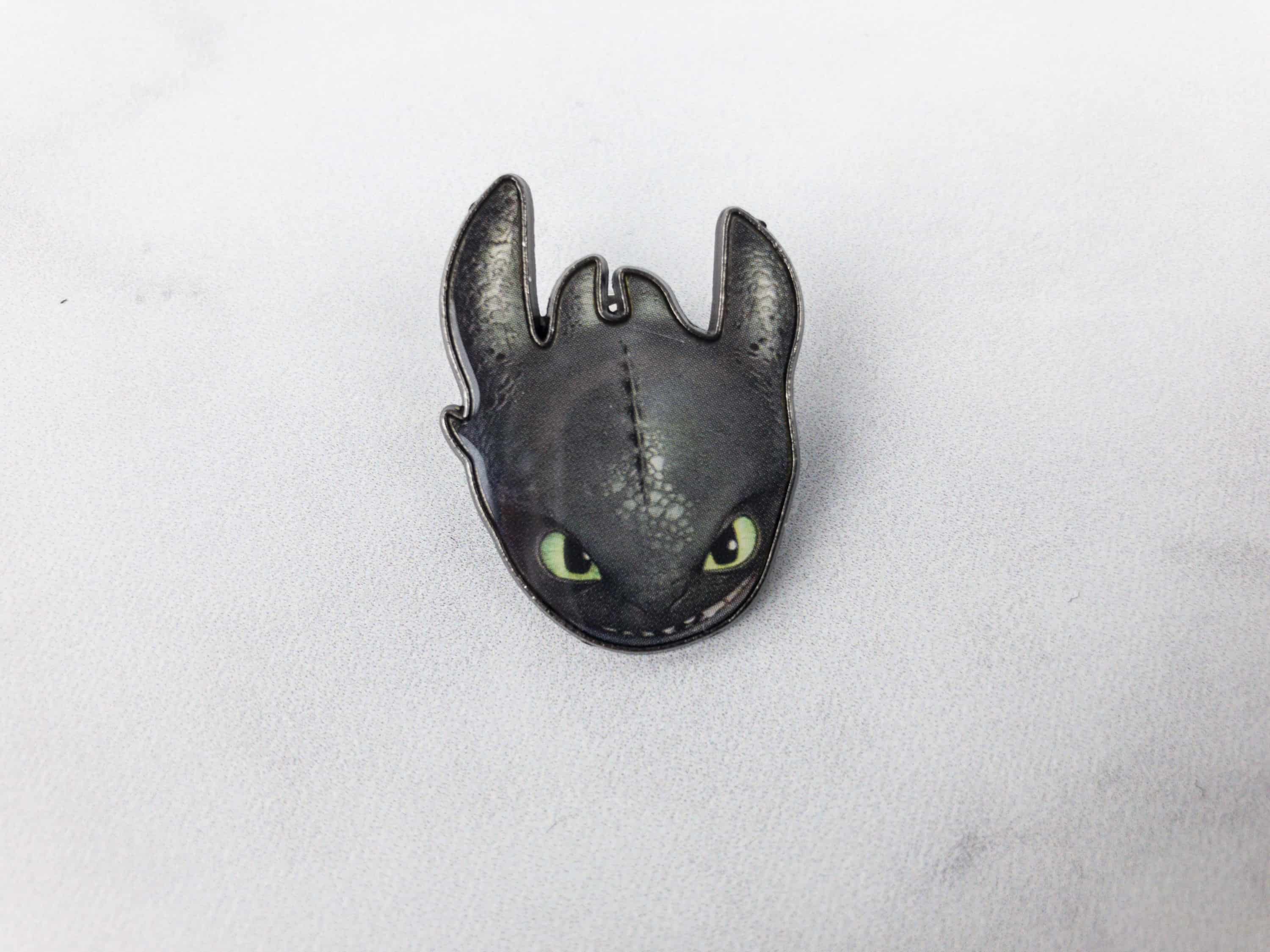 Toothless is a Night Fury, arguably the rarest and most intelligent of dragon species. He is the quintessential dragon in the series, and remains unrivaled in intelligence. We love him and the whole series! Have you read it?
Black Panther Shirt The featured character on this month's shirt is from the latest MCU installment, the Black Panther!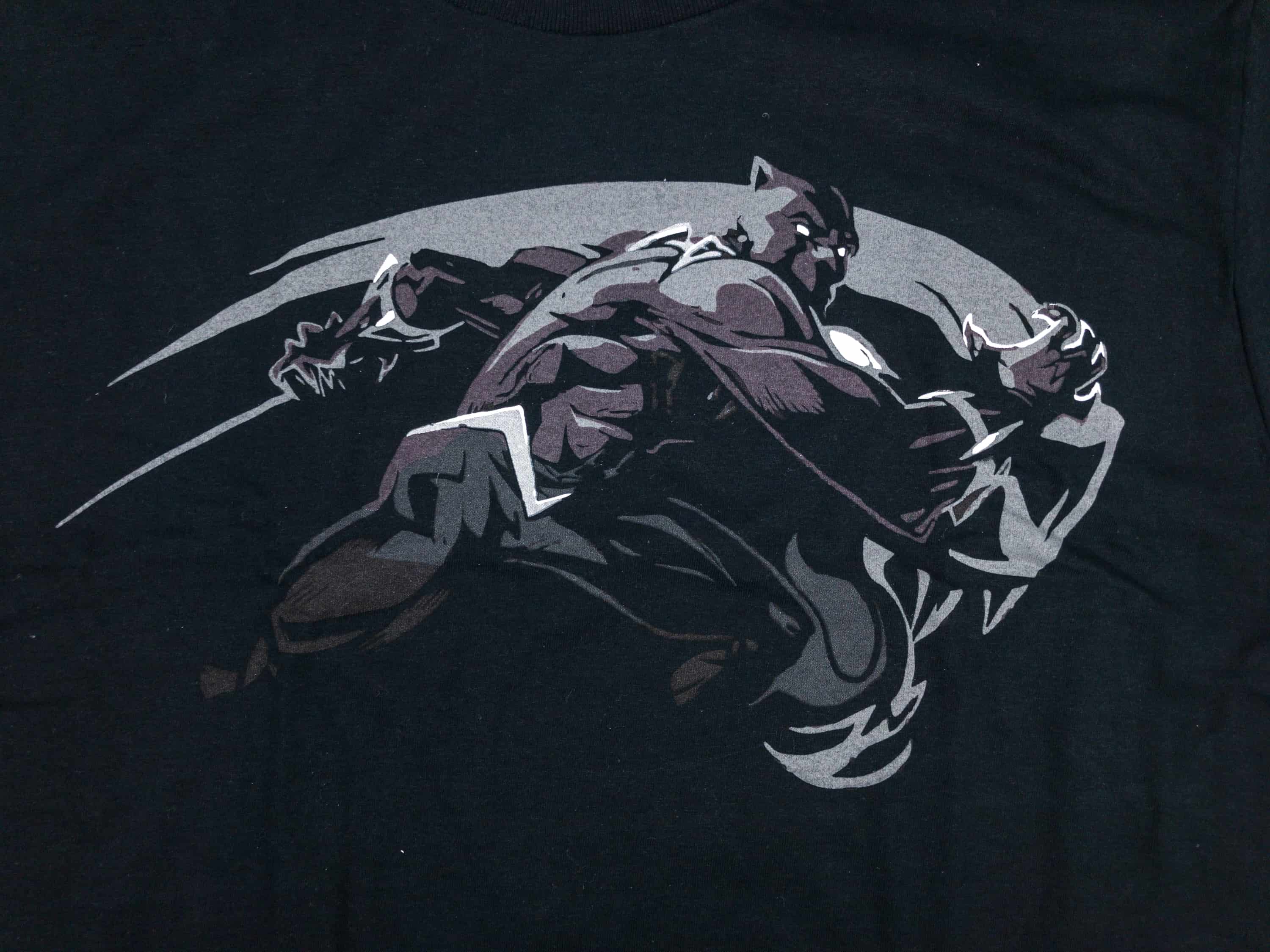 The shirt is designed by Chris Visions. I like that it's a black design on a black shirt but still looks great, we can still see the magnificent artwork. For those who haven't seen Black Panther yet or are otherwise living under a rock, here's a brief intro:
After the death of his father, T'Challa returns home to the African nation of Wakanda to take his rightful place as king. When a powerful enemy suddenly reappears, T'Challa's mettle as king — and as Black Panther — gets tested when he's drawn into a conflict that puts the fate of Wakanda and the entire world at risk. Faced with treachery and danger, the young king must rally his allies and release the full power of Black Panther to defeat his foes and secure the safety of his people.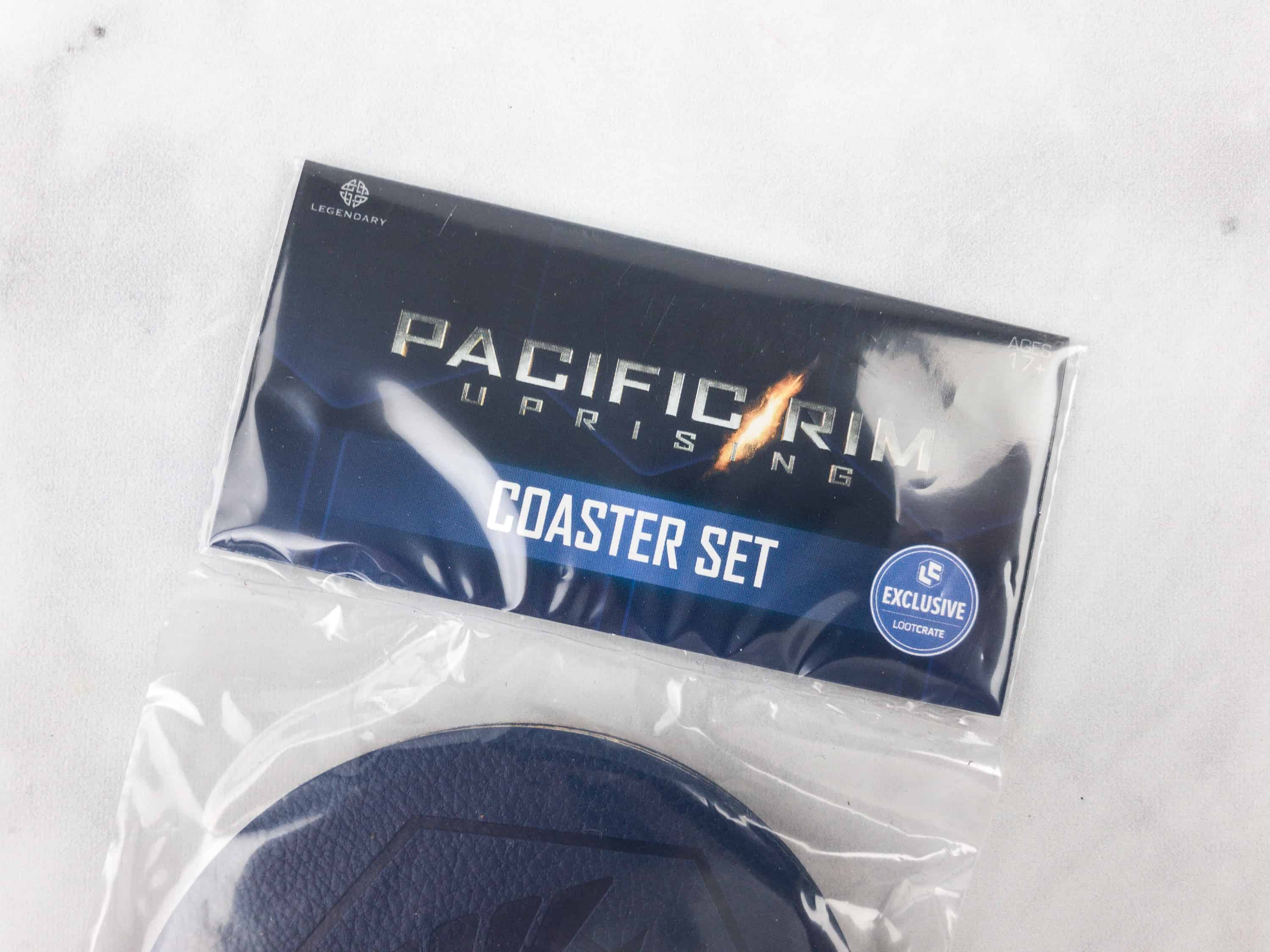 Pacific Rim Coasters We also got Pacific Rim:Uprising faux-leather coasters!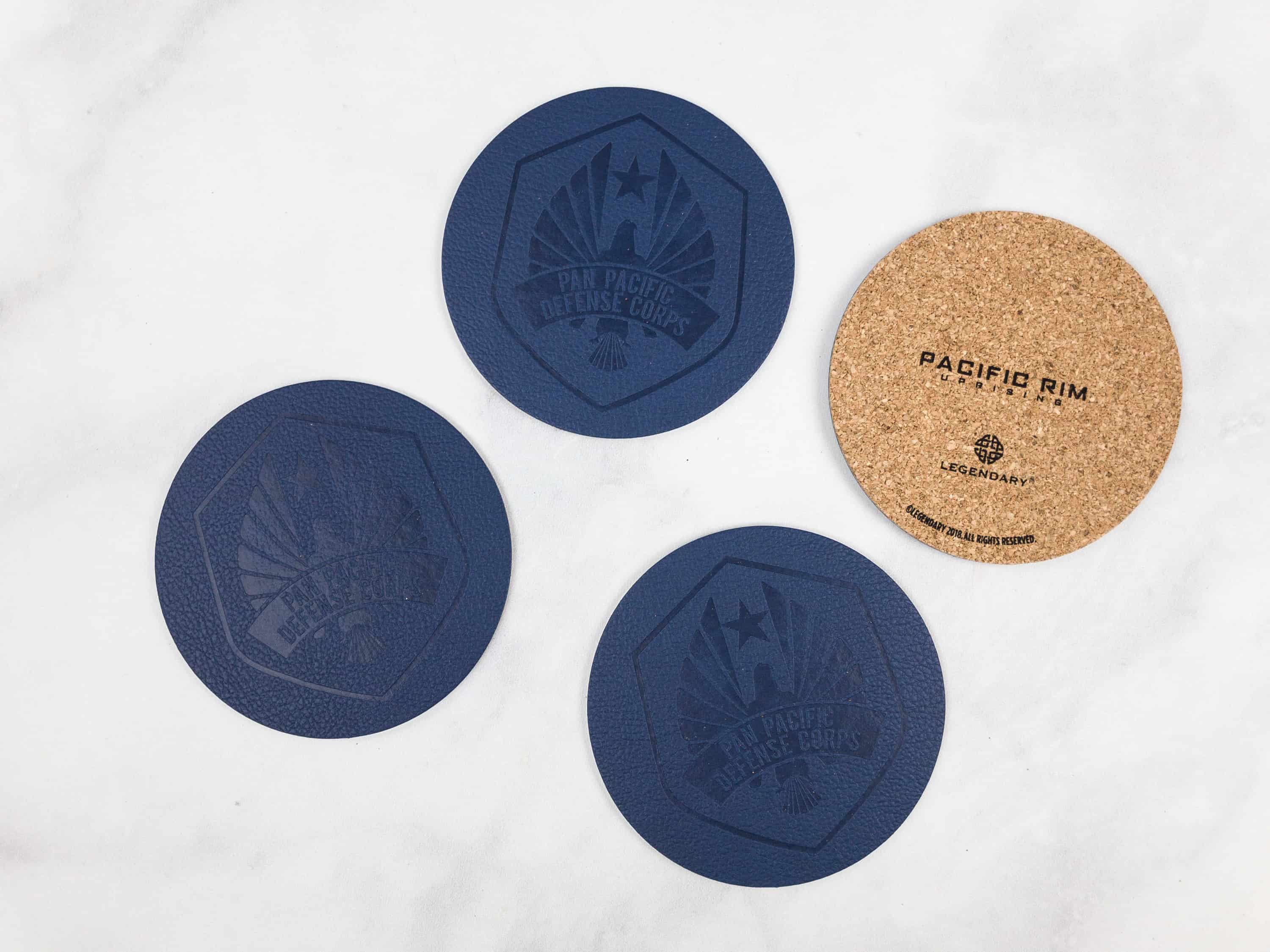 Each coaster has a cork bottom, which means they're high quality and durable, and they're even bendable! This is one of our most anticipated viewings for this year!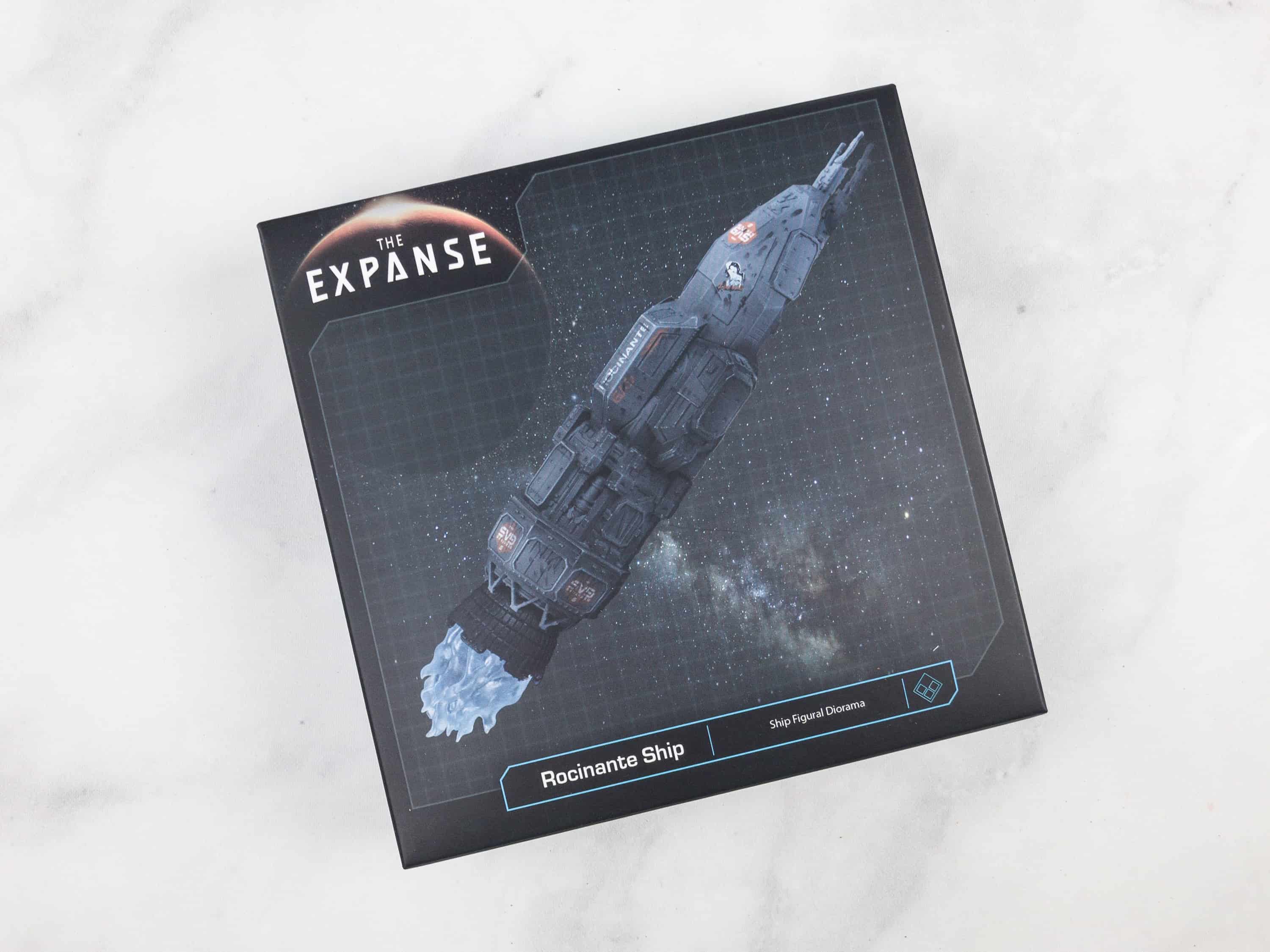 The Expanse Rocinante Replica Ship A Loot Crate won't be complete without a figure and this month it's from the sci-fi series The Expanse!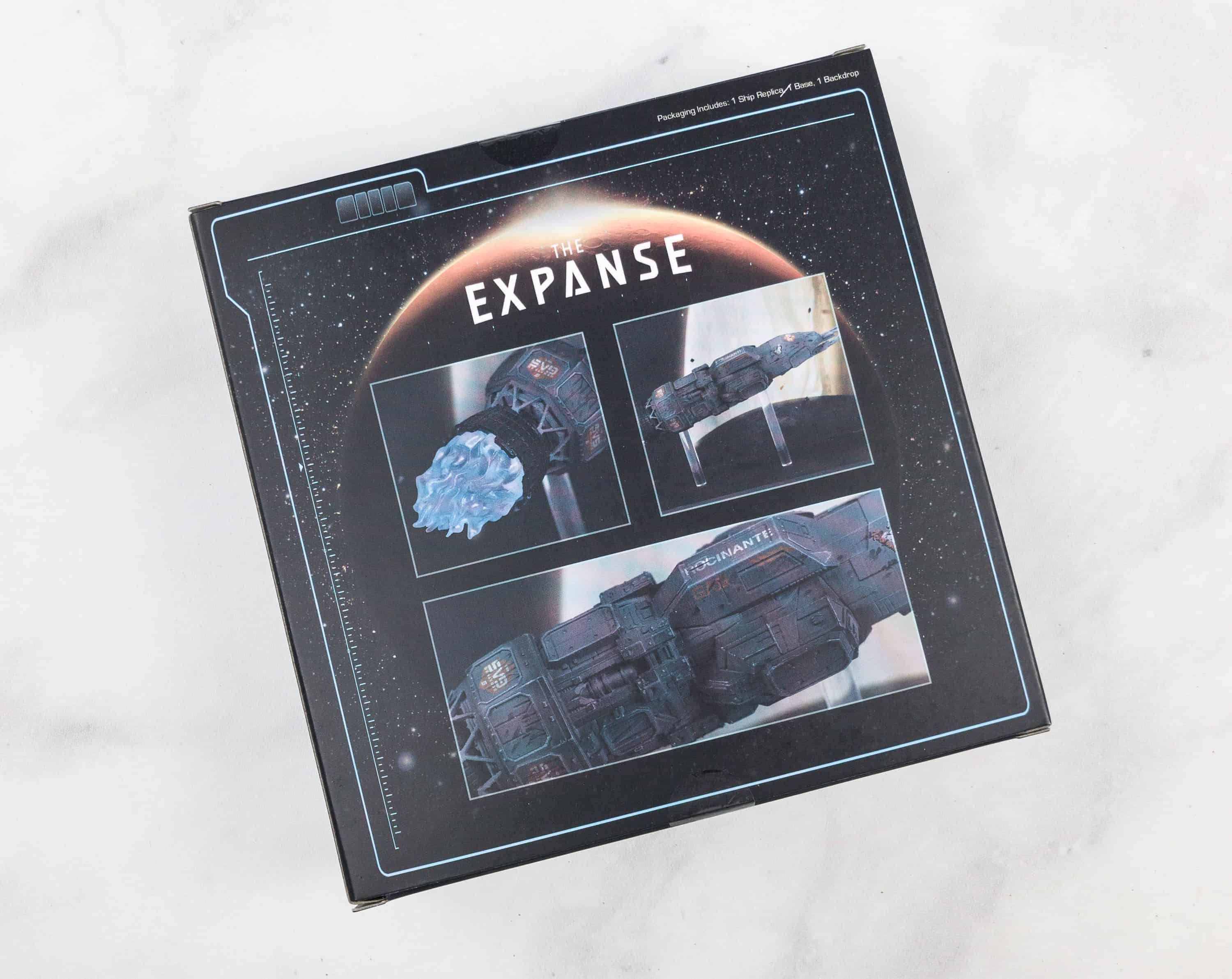 The Rocinante ("Roci") is a MCRN Corvette Class, light fast-attack ship with multiple roles, such as torpedo bomber and boarding party insertion. The Corvette class ships are the smallest naval ships equipped with an Epstein drive.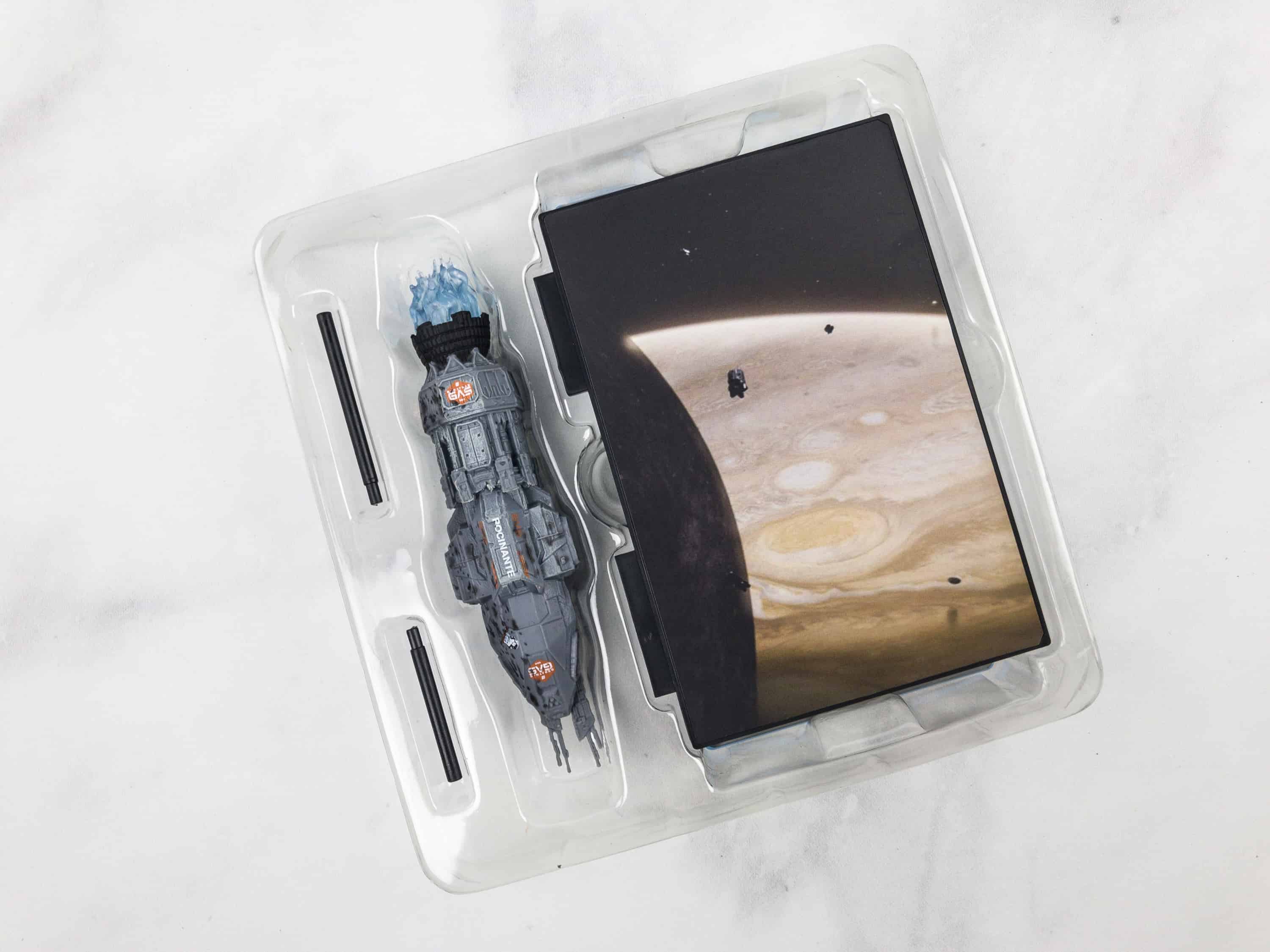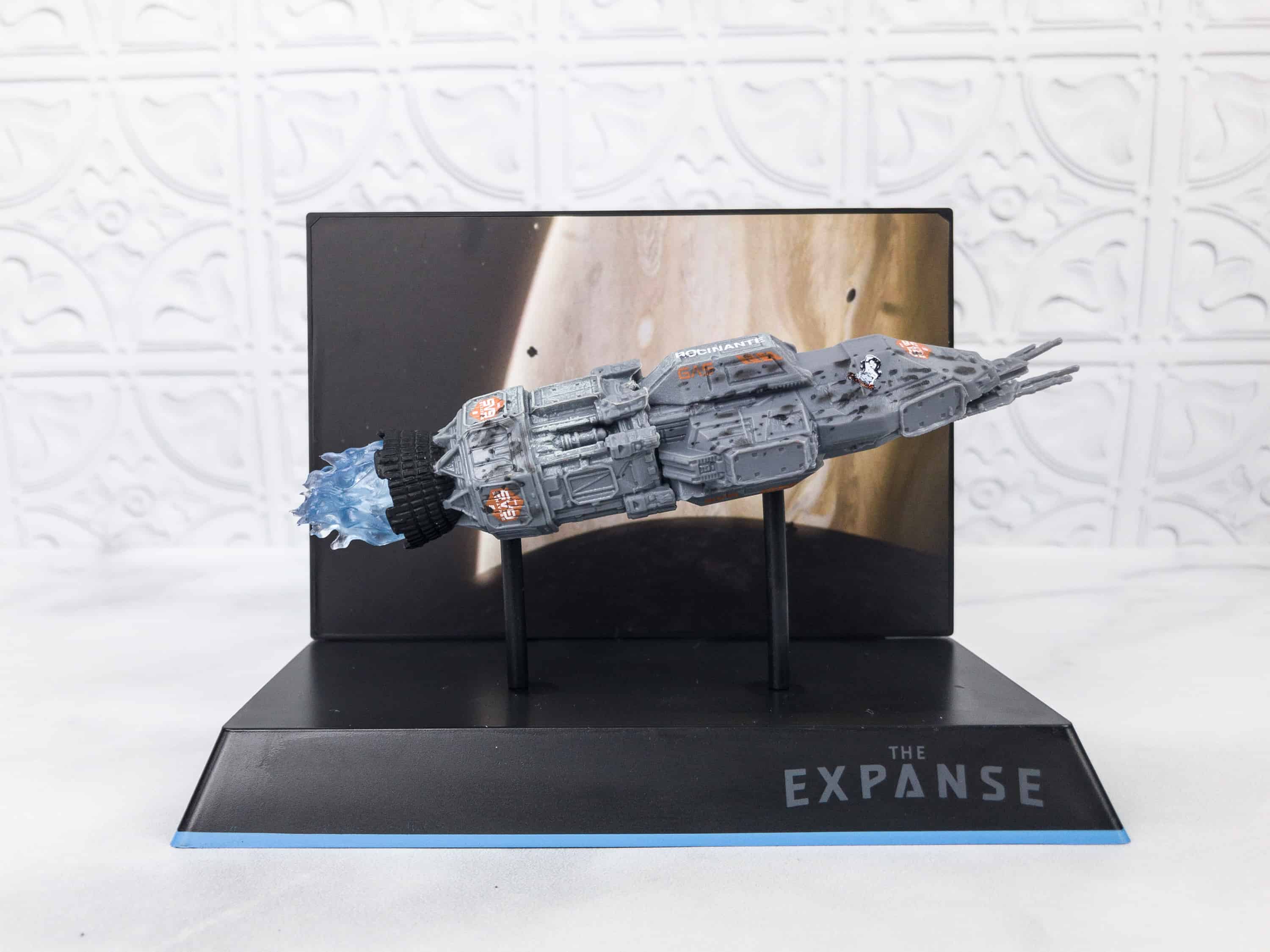 There's even a blue booster flame at its end! It's highly detailed, not cheesy, and a great space-themed figure to add to the collection.
The figure is so detailed, it's really a scaled replica of the ship. I love it!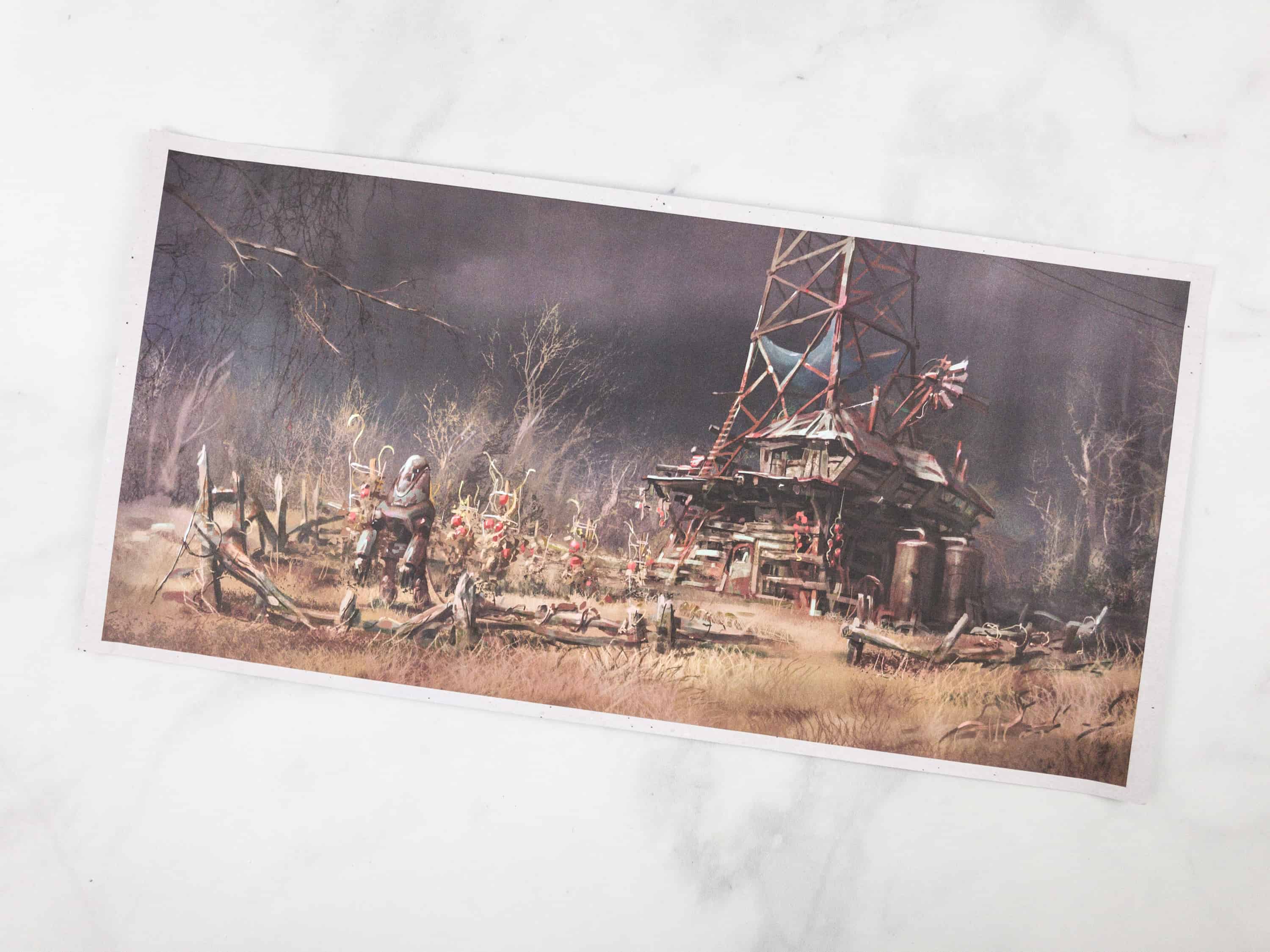 Fallout Mini Poster The print was packaged in a protective cardboard.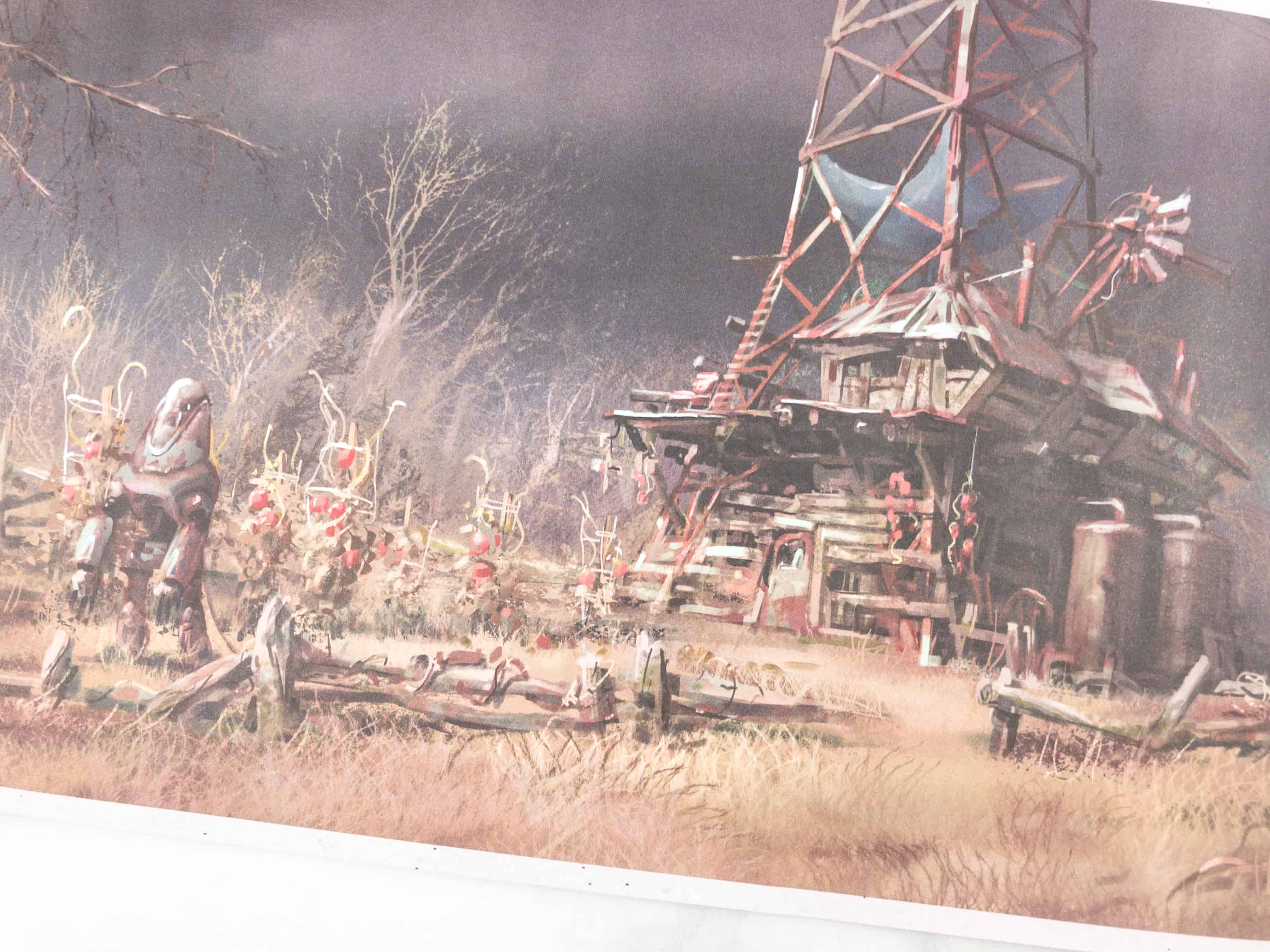 The print is actually on a normal paper. Nothing special about the material, but the artwork is beautiful. You can just frame this up to have it on display. I love how this is more of a classical style depiction (except in the Fallout universe) than the overly stylized art we sometimes see.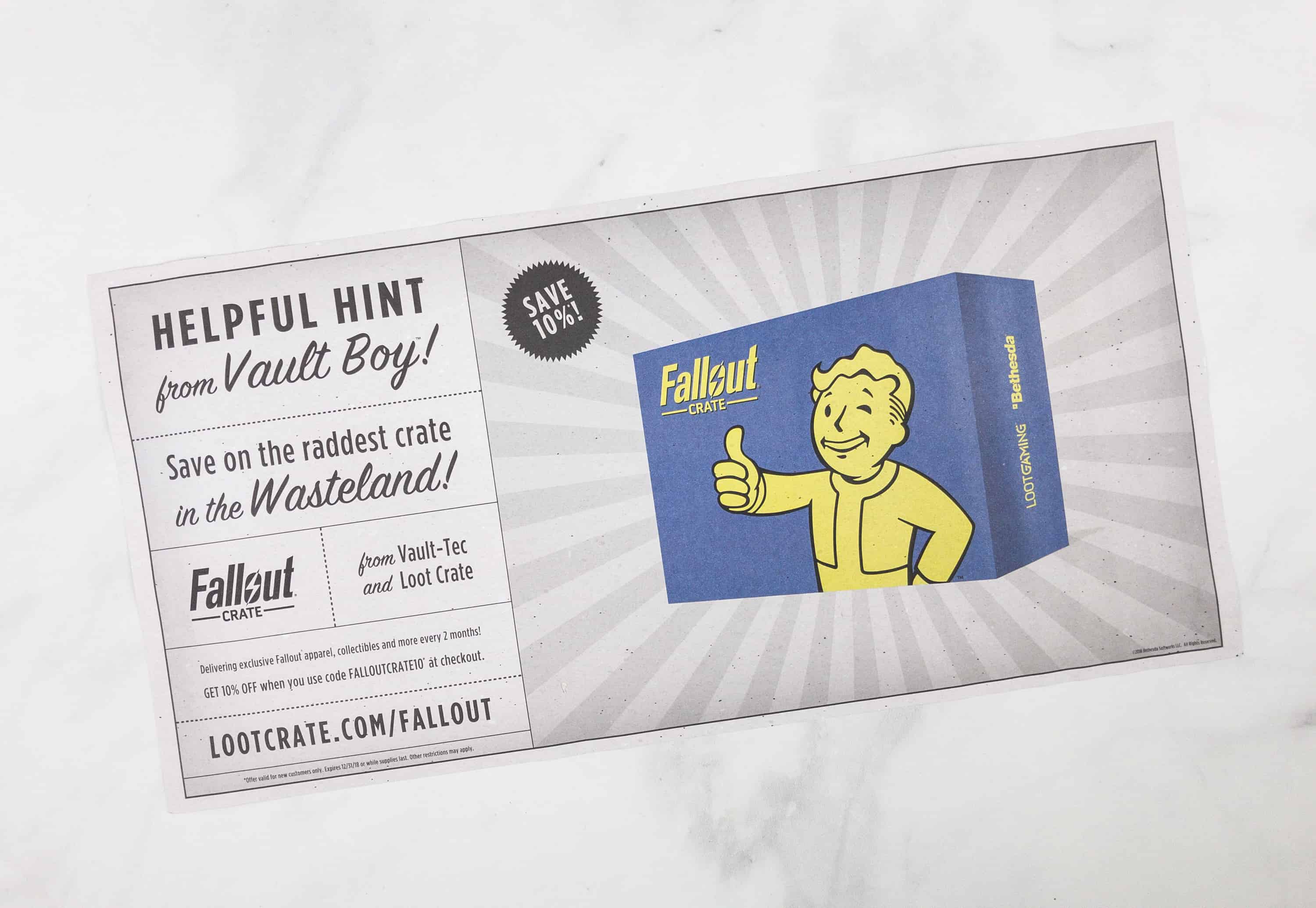 They also included a coupon code you can use to get 10% off Fallout Crate.
I love this month's loot, especially the Black Panther shirt. It came just right in time for this awesome Marvel movie, plus the black shirt looks really great. Loot Crate also didn't fail subscribers with this month's figure. I was amazed by how the ship is so detailed! The rest is adorable, like the Toothless pin and the coasters are already in service. Plus it shipped on time. I feel like Loot Crate is looking up!
What did you think of this month's Loot Crate?