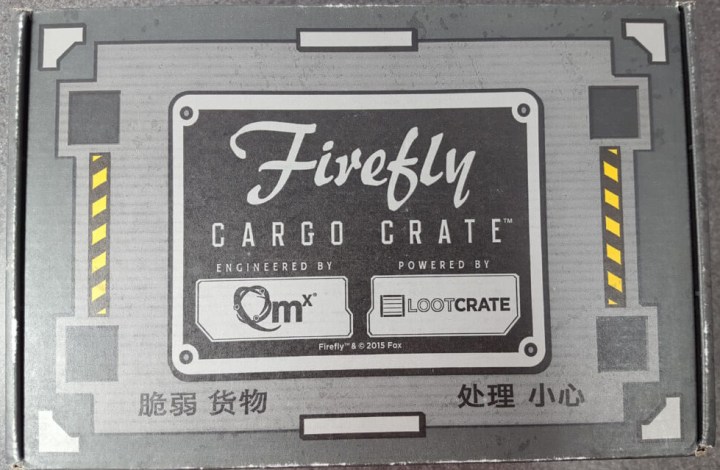 It was a fantastic mail day today when my hubby called out that there was Jenny mail in the mailbox.  We were actually on our way out and we saw the mailman leaving so he went to check and asked if I needed to go in and open my next Loot Crate Firefly Cargo Crate before we left.  I said no since we were heading out for food and I was hungry but I did open it as soon as I got home. I am a huge Whedonite and both hubby and I watched Firefly from the get go and turned many of our friends on to it over the years.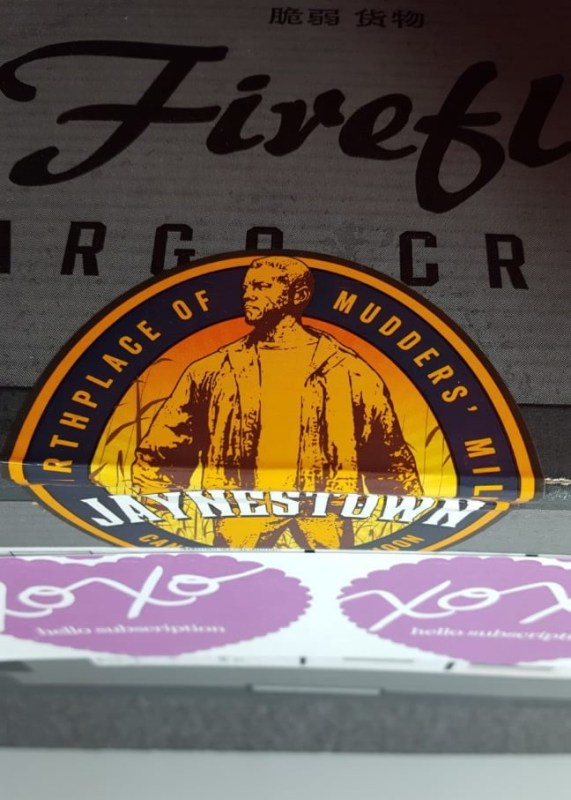 The box was closed with a Jaynestown sticker and I was a little upset that I had to cut through it to open the crate.  Then as you will see below they had included one for us so all was good but for the first bit I was upset.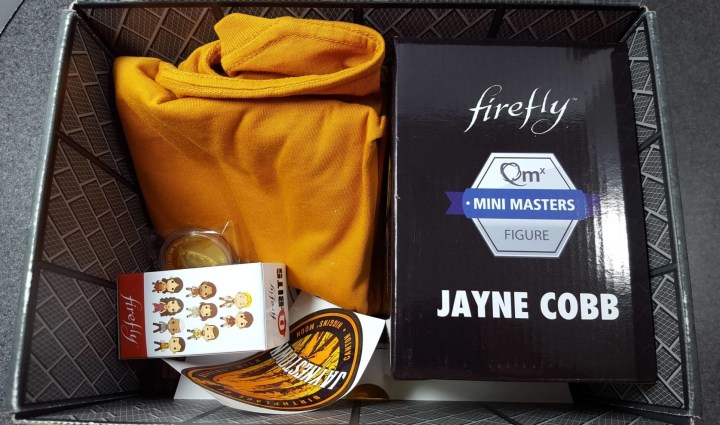 First look and I couldn't help myself but to smile. I love me some Jayne.
Everything in the Jayne crate.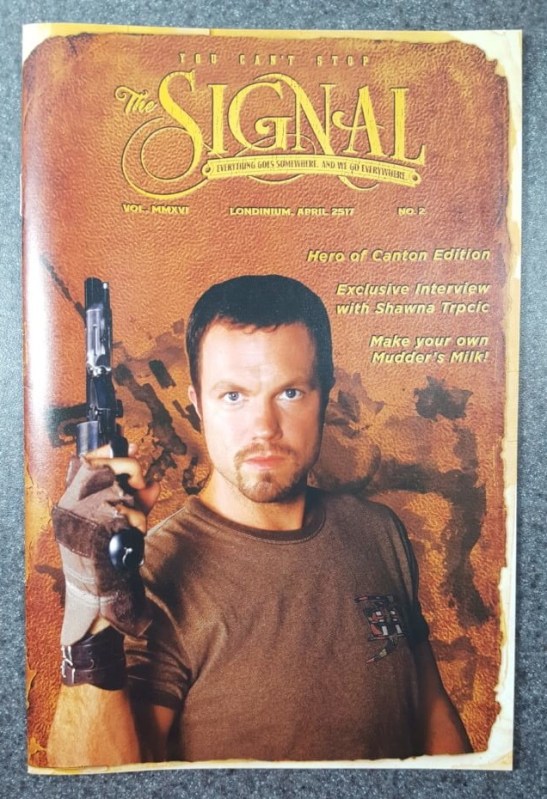 Again all of the paper products were in the bottom of the crate and that helped to keep them all flat and to not get crinkled edges.  Instead of just a little information card it came with a whole magazine called You Can't Stop the Signal.  It has all the information on the items in the crate and also articles on Jayne and with the costume designer.  It also has a recipe for Mudder's Milk which I will not be trying as it sounds disgusting but maybe if I add the adult version with whisky it would be ok.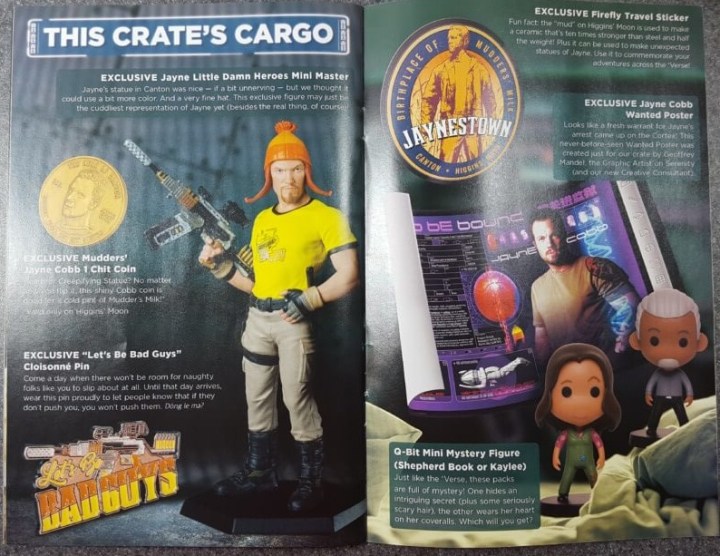 The info pages in the magazine.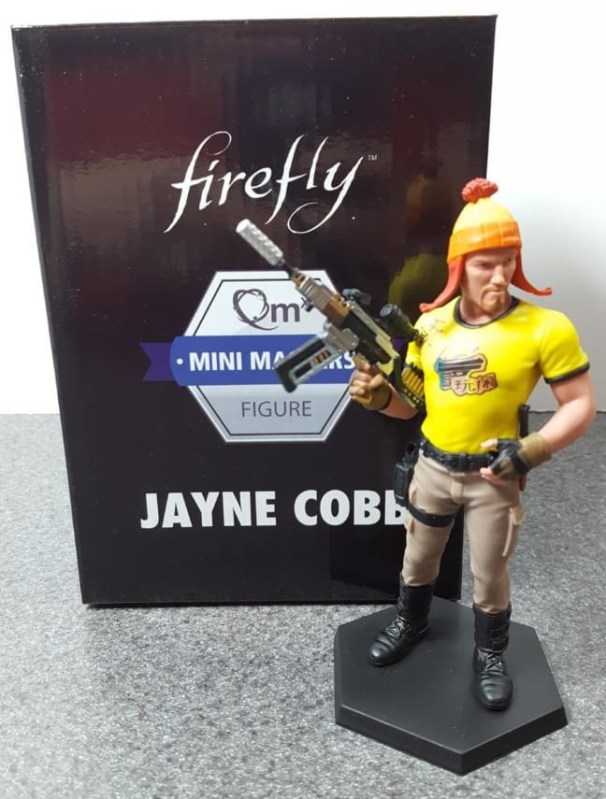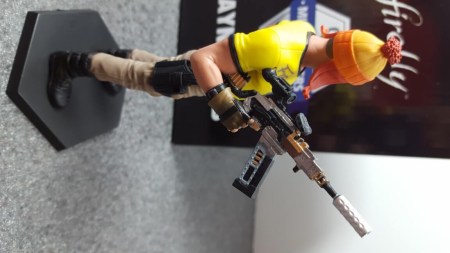 Jayne Little Damn Heroes Mini Master  – These mini masters are going to be available exclusively through Firefly Cargo Crate and with seeing the first one I really NEED to get the whole set.  This really looks like the Jayne we all think about.  He is wearing the hat from his mother and his is all set for a fight.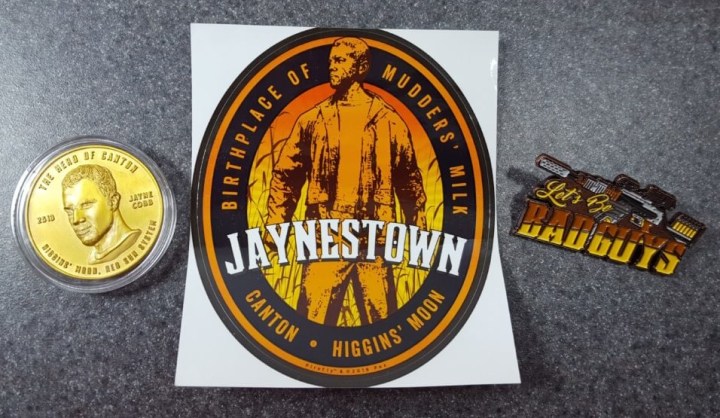 Mudders' Jayne Cobb 1 Chit Coin – The mudders loved them some Jayne.
Jaynestown Firefly Travel Sticker – Yay! They sent another sticker in the box for us to have.  I love this one and really need to think of something to do with my Firefly stickers.
"Let's Be Bad Guys" Pin – An awesome Jayne pin and I love that it has the same color scheme as the rest of the box. Such a nice detail.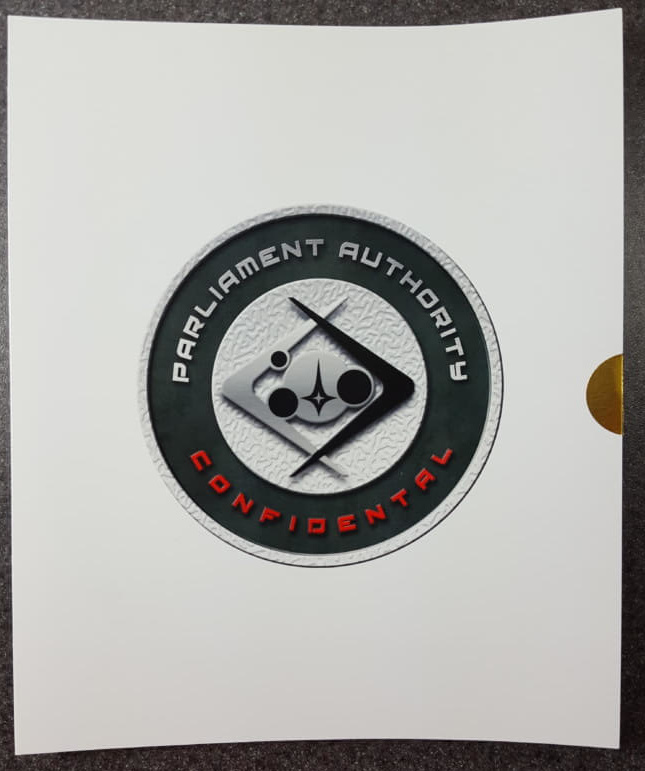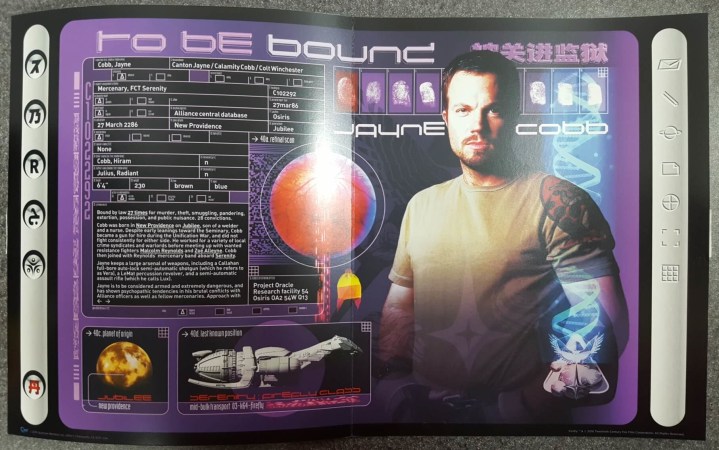 Jayne Cobb Wanted Poster – I wasn't sure what this was when I saw the outside of it but when I opened it up I was laughing since Jayne would be so proud of his warrant.
Shepherd Book Q-bit Mini Mystery Figure – The info card says that we could have received Shepard Book or Kaylee in this crate.  I wish the show would have went on longer since I feel there was so much more to him then we got to learn.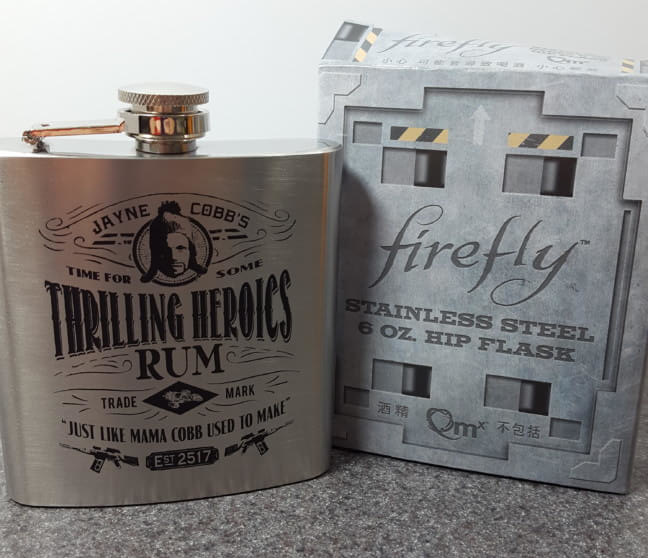 Thrilling Heroics Stainless Steel Flask – They said we could hold our Mudder's Milk in it but since I'm not touching that stuff I think it will be great to send with hubby when he needs to take something with some of his friends. He has some friends who are Firefly fans so this will be fun to whip out when they are around.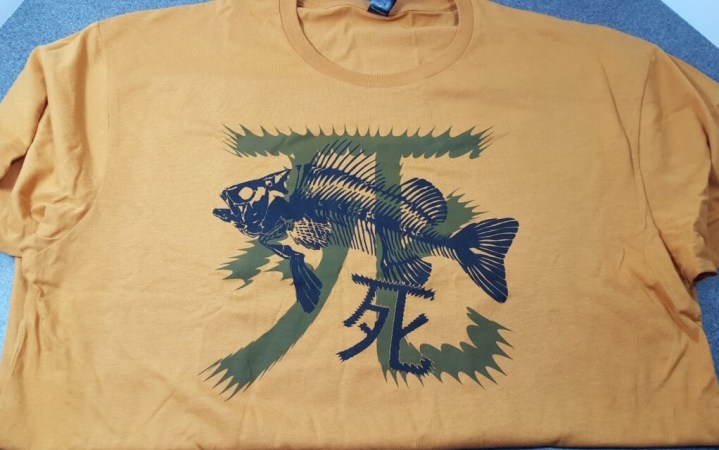 Dead Fish T-shirt – I'm in love with this shirt.  Not only is it so super soft it is a perfect shade of mustard yellow.  It goes along with the color scheme of the whole crate and I can't wait to wear this one.
Another fantastically SHINY Firefly Cargo Crate.  I will be looking at and using my goodies with a huge smile on my face.  As I said above I love that even with all the different items they have the same color tone and scheme throughout the box and it is a color we associate with Jayne. It was a great touch and one that really resonated with me.  I can't wait to get my next box that they have already announced will be themed to Zoe!
Visit Firefly Cargo Crate from Loot Crate to subscribe or find out more! Use coupon code HELLOSUBSCRIPTION to save 10% off your subscription.
The Subscription
:
Firefly Cargo Crate from Loot Crate
The Description
: Serenity is back in the sky and ready to deliver an official Firefly Cargo Crate filled with shiny contraband! Every two months she'll return from the edge of the 'Verse to drop off an epic box packed with 5 to 7 exclusive collectibles! A $65+ value!
The Price
: $39.99 every other month