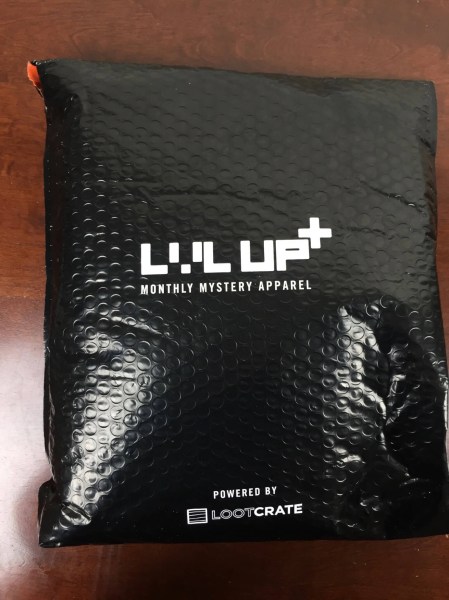 Level Up is a monthly subscription from Loot Crate with exclusive geek and gamer premium wearable accessories themed along with the current Loot Crate theme. You can purchase Level Up separately from Loot Crate – and the wearable items (the shirts/hats/etc) are available in ladies' sizes, but not the socks.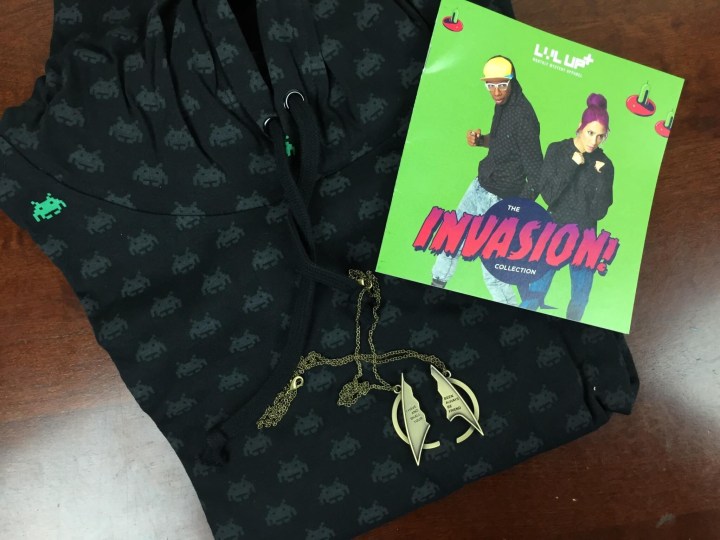 Anna has already reviewed the January Loot Shirt and Socks subscriptions, don't miss those, plus check out the February spoilers where we translate the spoilers and break down what franchise will be in which subscription.
There are now four options:
Socks: 2 pairs of themed socks for $9.99
Shirt: 1 shirt for $8.99
Accessories: 1 or 2 fashion accessories for lady looters (hairbow, cosmetics, jewelry) for $14.99
Wearable: 1 wearable item like a premium shirt or hat for $14.99
You can also bundle the wearable + socks for $20.99.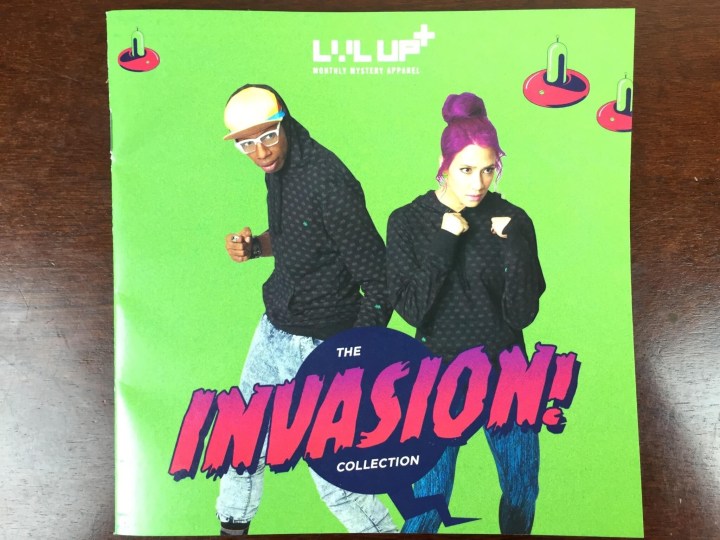 Level Up comes with an entire booklet showing every item for the month.
I like how they offer ways to increase your style points using all the items.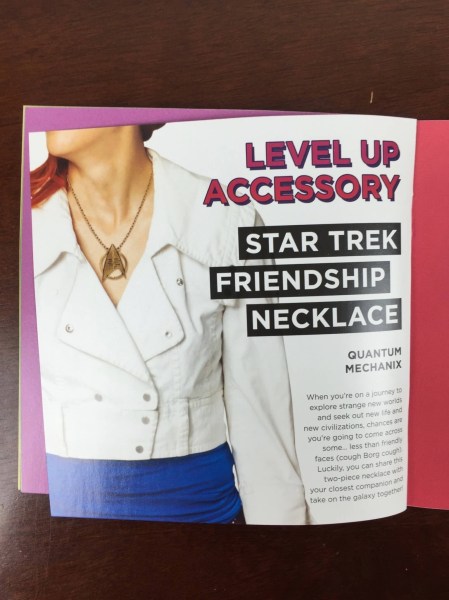 I took a shot of this so you can see how the necklace looks on if you decide to keep the whole thing.
Level Up Accessories: Star Trek Friendship Necklace – It reads I have been and always shall be your friend. This Spock quote tears me up every time. I love the looks of this one as a whole, but I'll very likely be sending half of it to my cousin, so I can make her cry. She's like my sister, and we're total Star Trek dweebs.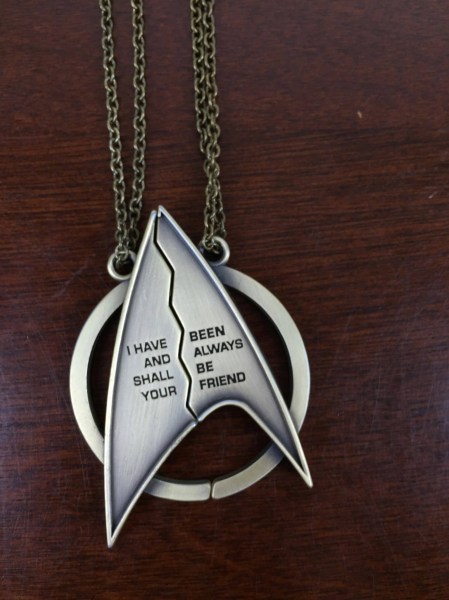 But first I'll wear it a few times all together 🙂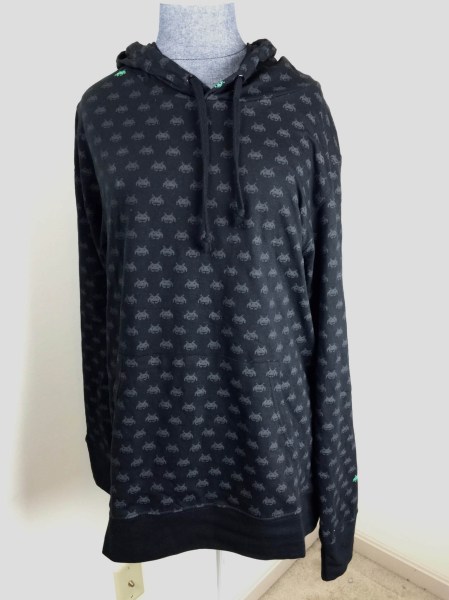 Level Up Wearable: Space Invaders Hoodie! This is pretty awesome and actually quite understated – there's only a sprinkle of green aliens on the hoodie, which features a drawstring and a front pocket.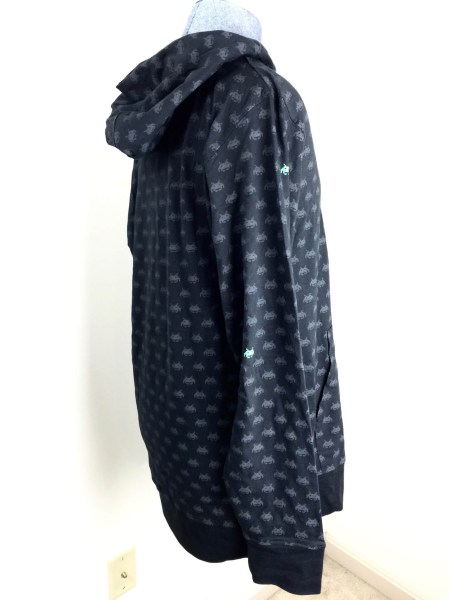 For a reason totally unknown to me, I got a medium hoodie. I think I mixed up my ordering because Anna's son wears a medium. Anyhow, I contacted Loot Crate and they totally let you exchange the sizes, so don't be afraid of ordering the wrong one. Loot Crate in my experience has totally awesome customer service.
But I do have another note on sizing. This shirt is actually fine on me, but I prefer it just a tad larger. What wasn't ok is the sizing on the women's shirt, which I also ordered but didn't photograph because we already had a review up. We typically get a men's large in my review box, so I ordered a women's XL and it's quite small. I reached out to Loot Crate and they actually suggest ordering "a few sizes up" for women's tees, which is something that I recommend for those shirts, and why they are available up to a 5XL for this subscription.
I totally absolutely love the Level Up subscriptions. I think they're a good value, have improved rapidly since their launch, and are just an awesome way to build a fun geeky wardrobe without a lot of cash.
Visit Level Up at Loot Crate if you'd like to subscribe or find out more. Save 10% on any Level Up subscription with coupon LVL10
The Subscription
: 
Level Up from Loot Crate
The Description
: Level Up is a set of four premium apparel subscriptions from Loot Crate. Themed along with the regular monthly crate, get socks, a shirt, ladies' accessories, or a premium wearable item.
The Price
: Starts at $8.99 per month