"New year, new me" – we often hear these words whenever the new year comes. And one great thing about the new year is the renewed sense of hope it gives us. Have you thought of new goals and plans you want to achieve this year?
If we're talking about new year's resolutions, there's a bunch on the list! There is losing weight, getting more organized, learn new skills or hobbies, live healthily, and the list goes on. But staying loyal to these resolutions can be quite challenging. Worry not, we've prepared a list of subscription boxes that might help you in making your new year's resolutions come true, whether it's about your health, your relationships, or getting new hobbies. Check them out below!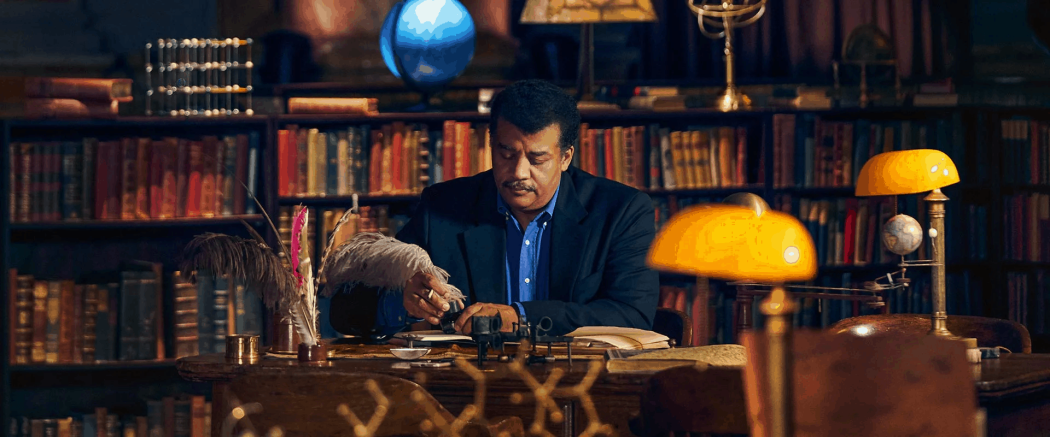 Why We Love It: Start the year right with the right knowledge. MasterClass is an immersive online experience that allows anyone to take online classes with the world's best. You can find different classes in which you can submerge yourself into. There are classes in arts & entertainment, food, sports, writing, business, music, and much more! Learn from over 90 of the world's best minds by watching them as they share their stories, failures, and successes.
Details: Each class includes 20 videos that are at least 10 minutes long on average. Some of the instructors include Christina Aguilera, Serena Williams, Stephen Curry, Gordon Ramsay, and more! This is a perfect gift for the person with everything.
Gift It: Send this subscription as a gift to a loved one who wants to learn new skills and hobbies.
See different geniuses talking about their experiences and profession in our MasterClass Reviews.
---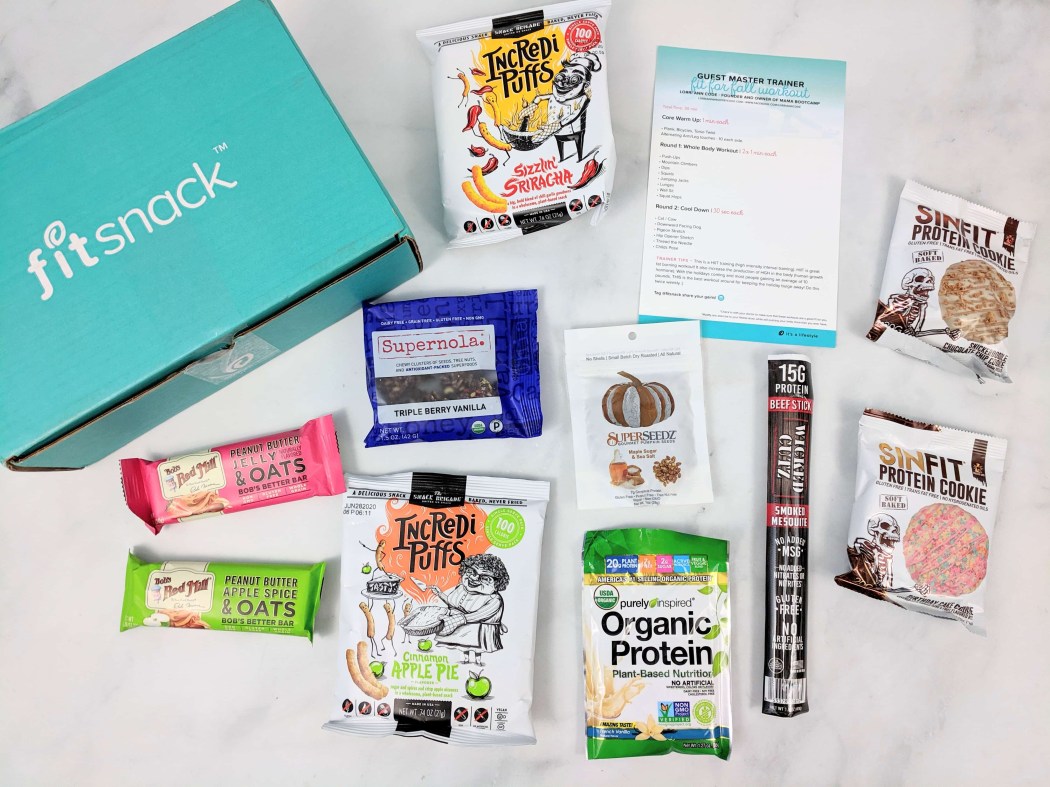 Why We Love It: Guilt-free snacking! Through FitSnack, no one has to sacrifice yummy snacks to reach their fitness goals. They also include bonus items like workout gear and other active lifestyle inspirations!
Details: Each month, FitSnack sends a box of 7 – 10 full-size and deluxe sample items that support an active lifestyle. Each product always contains two or more of the following: GMO-free, high in protein, low in sugar, gluten-free, organic, raw, vegan, and all-natural.
Gift It: Send this box as a gift to someone who wants to munch on healthy snacks!
Check out our FitSnack Reviews too!
Deal: Save $3 on your first box! Deal applies automatically, just visit and subscribe.
---
Why We Love It: It could be quite a challenge to prepare and pack the right things for an adventure, especially if you're a newbie in outdoor activities. Nomadik is a great way to discover outdoor tools and gears to equip you for your 2017 trips! Aside from tools, they also send snacks you can easily pack in your travel bag.
Details: Boxes include 1 main product, 1-3 smaller products, and 1-2 educational/inspiration items. All gears are high-end, functional, and given a "stamp of approval" by world-class adventurers.
Gift It: Send this box as a gift to your travel buddy!
To see the contents of past boxes, read our Nomadik Reviews!
Deal: Get $5 off on your first box! Use coupon code HELLO5OFF.
---
Why We Love It: Yes, we're in the digital age, but once in a while we also need to detox and do fun things offline. Maker Crate is the perfect box for that! It's a crafty box that promotes creativity and suits both teens and adults!
Details: Every crate includes all the materials and inspiration for DIY projects that encourage you to tackle new challenges and gain creative confidence! Recommended for teens and adults who love to craft and learn new techniques.
Gift It: Send this box as a gift to someone who needs a social media detox!
For more boxes to take your eyes off the screen, check out Crafts Subscription Boxes. Don't forget to check out our Maker Crate Reviews too!
Deal: Save 40% on your first month! Use this link to get the deal.
---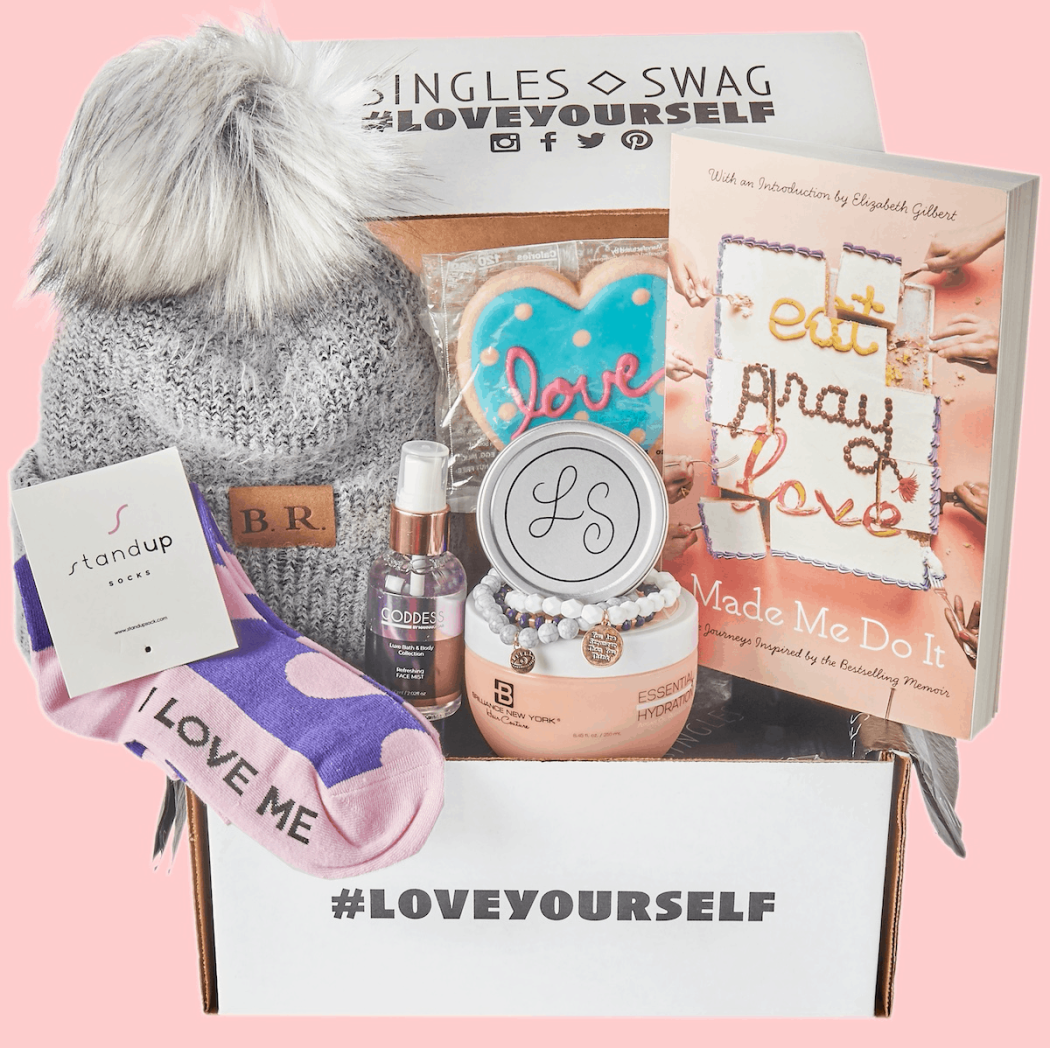 Why We Love It: Being on your own can be fun too, and that's what SinglesSwag wants to remind all the single ladies out there! The subscription gives you something to look forward to every month, even if the items are just for one.
Details: Each month, subscribers receive 5-7 full-sized products hand-selected for fabulous single women. Items may include organic bath & beauty products, fashion accessories, artisan-crafted foods, best-selling books, and other exciting surprises.
Gift It: Send it as a gift to a woman who is ready to conquer the world on her own!
Learn more about this subscription by reading our SinglesSwag Reviews!
Deals:
---
Why We Love It: Home Chef is a newbie-friendly cooking subscription. As long as you know how to follow instructions, you'll be fine!
Details: Subscribers will receive fresh ingredients and visual step-by-step recipe cards each week. You can also select your preferred delivery day.
Gift It: Send it as a gift to someone eager to cook for loved ones.
Read our Home Chef Reviews for the delicious recipes we've tried in the past!
Deal: Get $30 off over your first two boxes! Deal applies automatically, just visit and subscribe.
---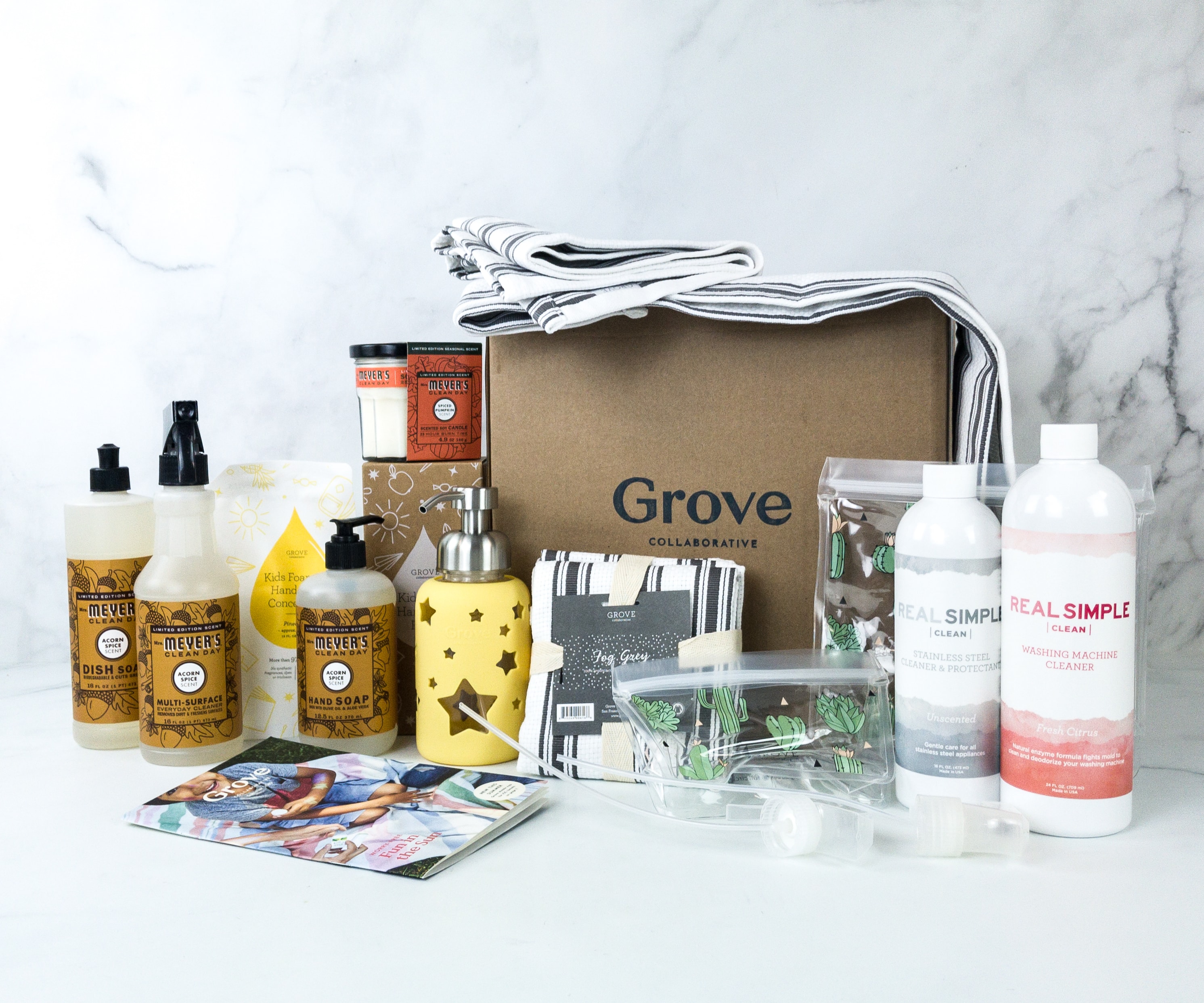 Why We Love It: It's time to show our care for the environment. Getting an eco-friendly subscription would be a great starting point. This subscription service is customizable to your household's needs and the products are not limited to one brand.
Details: Formerly called ePantry, Grove Collaborative allows subscribers to choose from Method, Mrs. Meyer's Clean Day, and Seventh Generation cleaning products. There are also add-ons like toilet paper, paper towels, and trash bags.
Gift It: Send it as a gift to someone who wants to switch to a cleaner lifestyle.
See what eco-friendly home cleaning items we have tried – read our Grove Collaborative Reviews!
Deals:
---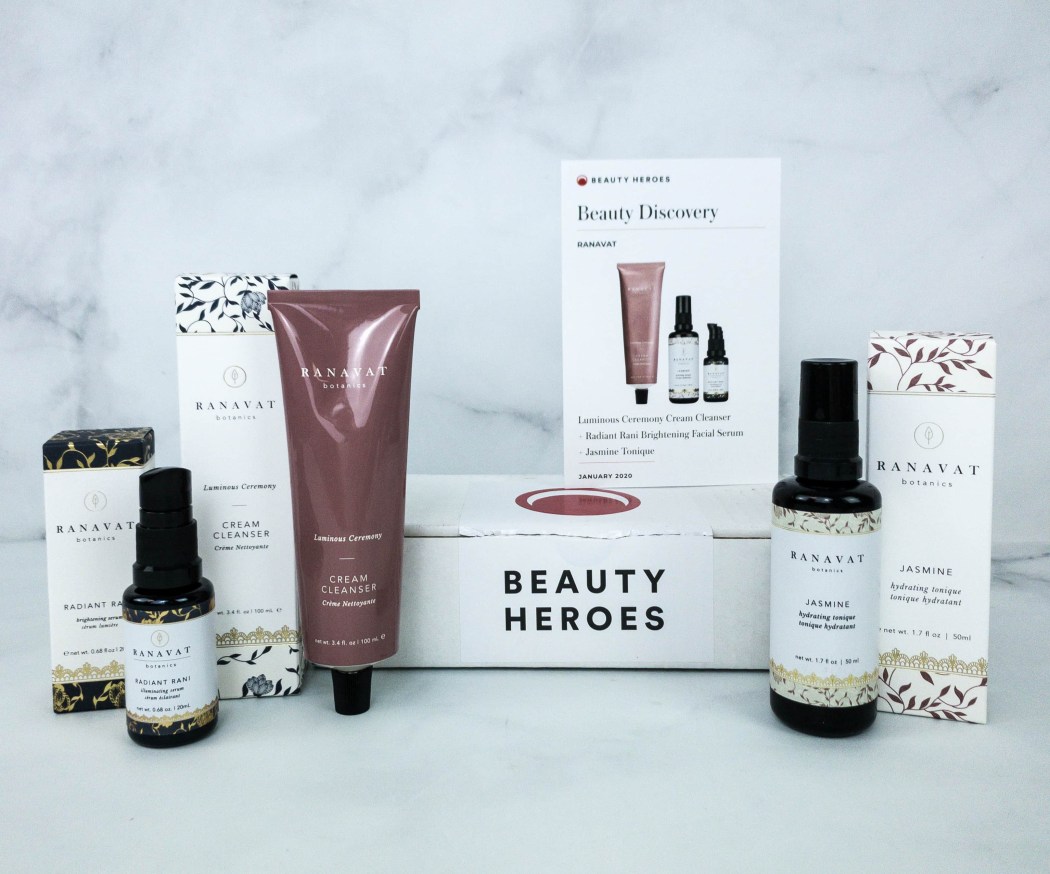 Why We Love It: Beauty Heroes helps bring out the best in you by putting the highlight on natural beauty. They offer healthy products that range from skincare, makeup, body products, hair care, and even lifestyle items that you can trust. They work with different brands sharing the same goal and provide members healthy beauty. Some of the brands are Zoe Organics, Henne Organics, Cleo + Coco, and more!
Details: Each box contains one full-size hero product and a 'sidekick' (can be trial or full-size too). Each package also includes a booklet loaded with vital information about the featured brand! As a member, you'll get to save 15% every day in the beauty store, insider exclusives, and early access to new product launches.
Gift It: Send this box as a gift to a loved one who's into clean beauty products.
If you want to see more information about this subscription, visit all our Beauty Heroes Reviews.
---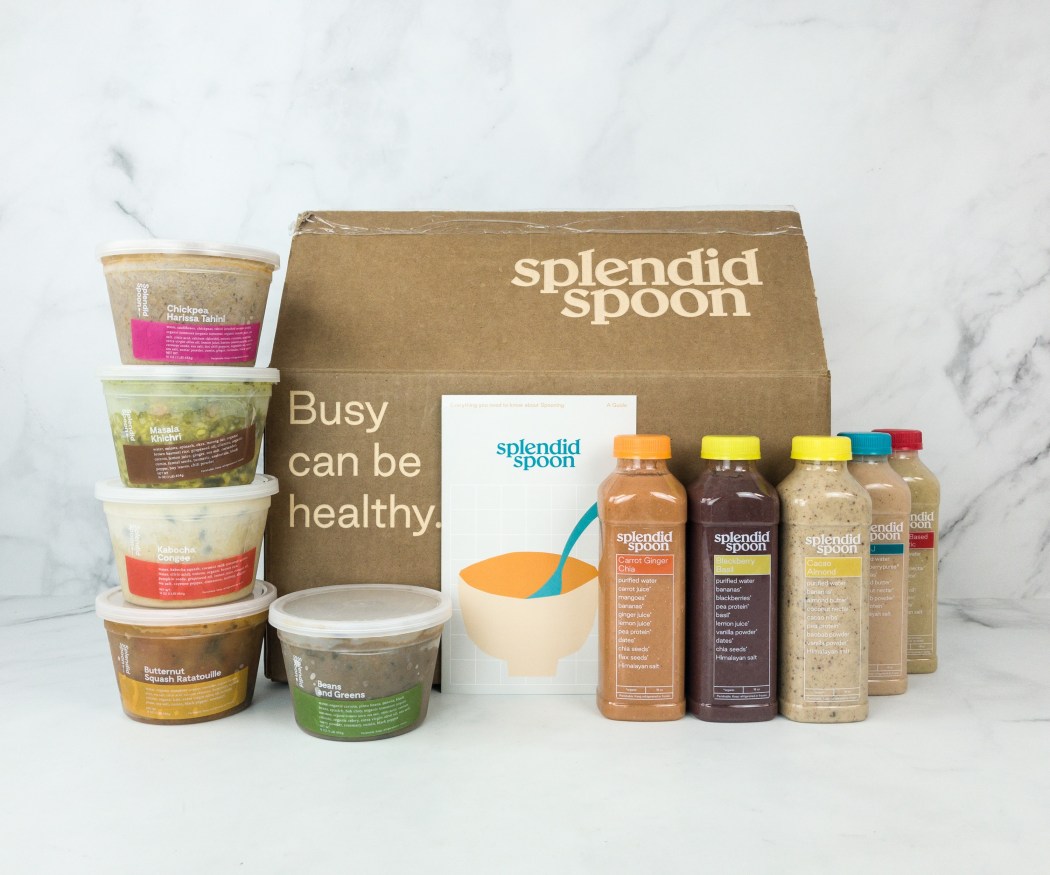 Why We Love It: It's time to start eating healthy. Splendid Spoon is a scrumptious meal subscription plan that delivers vegan, gluten-free, GMO-free, ready-made smoothies, soup and grain bowls, noodles, and even wellness shots!
Details: Each week, they deliver plant-based and gluten-free meals to subscribers. The orders can also be customized every week by including ingredient avoidances and flavors that they don't want to receive! You can choose a plan from Lunch, Breakfast+Lunch, or Breakfast+Lunch+Reset. Their new plan includes dinner as well.
Gift It: Send this subscription as a gift to someone who wants to detoxify their bodies and recharge their immune system.
Check out delicious plant-based meals we've tried in the past on our Splendid Spoon Reviews.
Deal: Get $60 off your first 3 boxes! Deal applies automatically, just visit and subscribe. First 3 boxes must be ordered within 90 days from the shipping date
---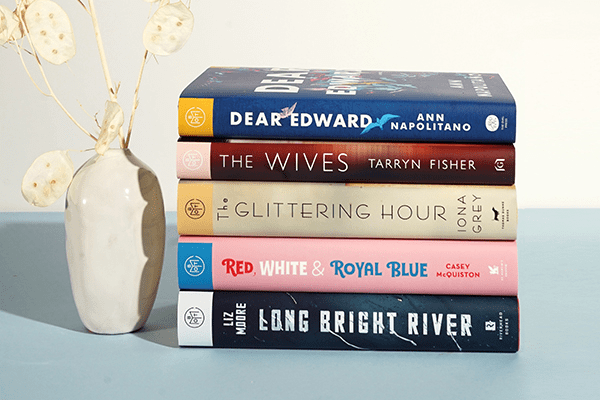 Why We Love It: Book of the Month offer books in different genres, plus you get to choose which one you like from their monthly selection. It's a great book subscription if you want to make sure that you'll actually like what you'll receive in the mail!
Details: They have "book judges" who select five new books each month, one of which is included in the membership. At the start of the month, members can visit the site to select their chosen book. If you like surprises, you can leave it up to them, and they will choose one for you!
Gift It: Give the gift of reading for the new year.
See more Book Subscriptions that can help you commit to your reading goal this year! Make sure to check out our Book of the Month Reviews too.
Deal: Get your first book for just $9.99! Use coupon code Get coupon from site and Use this link to subscribe.
---
What's on your bucket list for this year? Mind sharing it with us in the comments?
See more lists of the best subscription boxes to find one that's perfect for your resolutions!