There's no need to stress out when time is running short and you haven't found the perfect holiday gift. Luckily, there's a solution that will make you look like the ultimate thoughtful gift-giver: last-minute holiday subscription boxes! Packed with fun goodies that cater to every taste, they are the gifts that keep on giving. Say goodbye to the shopping rush and explore this list of the best last-minute subscription box gifts, ensuring you'll still shine as the thoughtful giver, even with limited time on your side!
Show More (13 items)
Discover the ultimate crowd-pleasing subscription boxes that will leave everyone delighted! As you explore the curated selection below, be sure to also explore our subscription holiday gift guide for even more inspiration. Although these subscription boxes may not arrive in time to be nestled under the tree, they are the perfect thoughtful gifts for the holiday season – any subscription is a fantastic last-minute gift idea! If you're seeking a specialty or niche subscription box, our comprehensive subscription box directory holds a treasure trove of ideas. And don't forget to seize the opportunity to score some last-minute deals with our latest subscription box coupons!
Need a printable gift certificate? Use our handy color PDF gift certificate or black & white PDF gift certificate! There is no branding on it, so use it for whatever box you choose!
The Best Subscription Boxes That Make Great Last-Minute Gifts!
---

Image from: MasterClass
For: The adventurous one who's not scared to try something new!
Why We Love It: MasterClass is an immersive online experience that offers access to geniuses by allowing anyone to take online classes with the world's best. Find different classes into which one can submerge themselves, including arts & entertainment, food, sports, writing, business, music, and much more! Learn from over 100 instructors by watching them as they share their stories, failures, and successes. Each class includes 20 videos that are at least 10 minutes long on average. Some of the instructors include Christina Aguilera, Serena Williams, James Patterson, and more! This is a perfect gift for the person with everything.
Give MasterClass to a lucky friend here
Buy one annual membership, get one FREE. Use this link to gift an annual membership, and you'll get one for yourself! Normally $360 for the pair, you'll be paying just for one – $180 – which will give you and the person you gift it to both a year's worth of unlimited access to courses that you will never find anywhere else!
---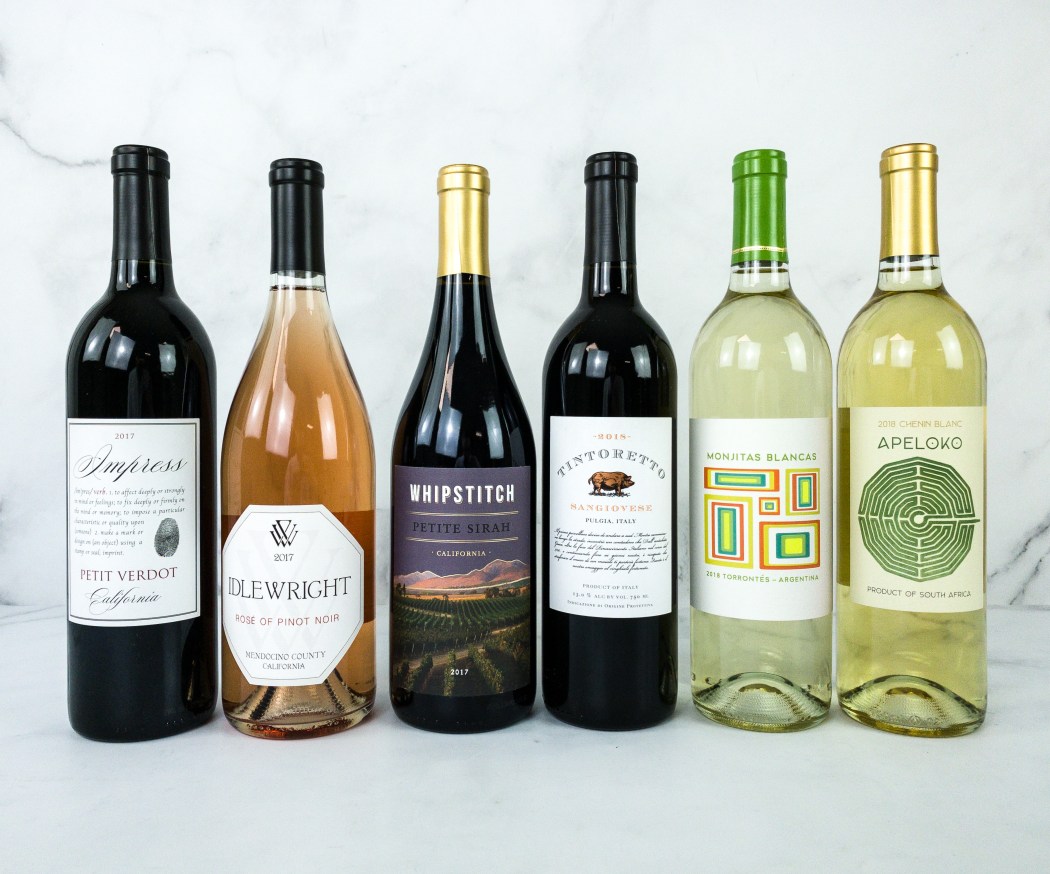 Image from: our review
For: The wine novice, wine connoisseur, and anything in between!
Why We Love It: Finding great wine should be easier. Firstleaf offers a convenient way of introducing award-winning wines by delivering them straight to your door! Connect yourself or a loved one to great-tasting wines tailored to one's specific palate. What's even better is they work closely with winemakers to develop wines with feedbacks provided by members, making sure selections are improving and evolving. Take the quiz and be matched with wines that cater to subscribers' unique tastes! Reds, Whites, or a mix? The choice is yours! Get the wines you want when you want.
Send a Firstleaf Gift Card here
Deal: Get your first 6 wines for only $44.95, plus FREE shipping! Deal applies automatically, just visit and subscribe.
---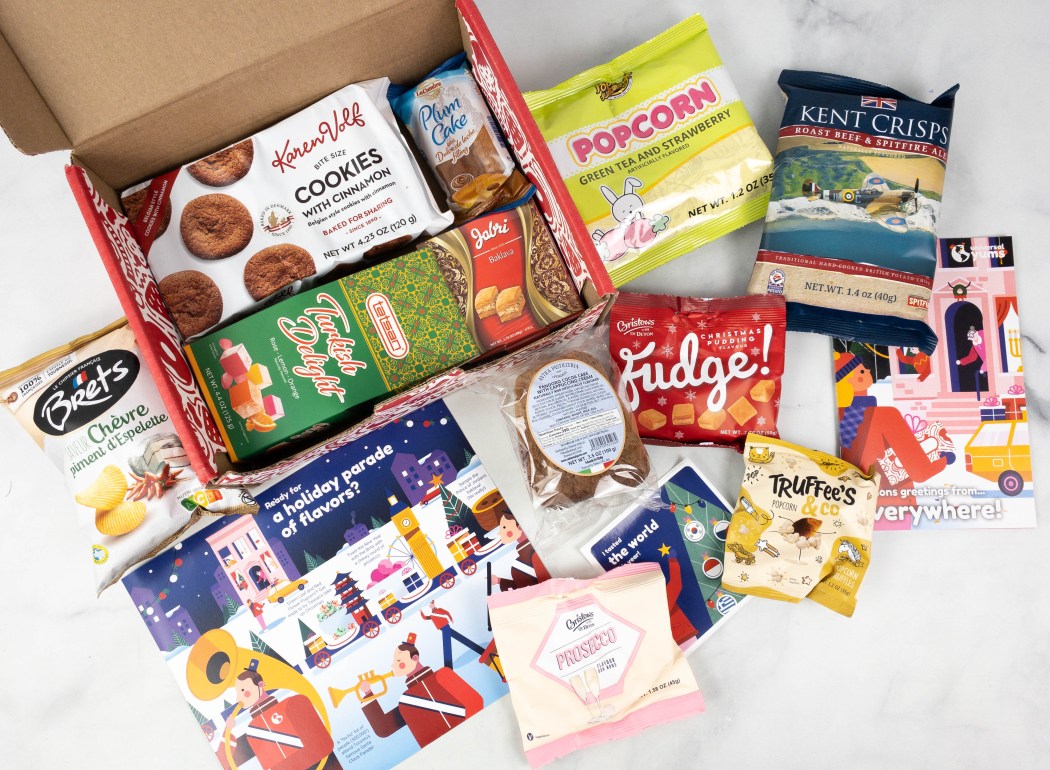 Image from: our review
For: The ultimate adventurous snacker!
Why We Love It: Universal Yums offers a monthly subscription of snacks from different countries all around the globe. There's a new featured country every month, and each box comes with a nice variety of sweet and savory snacks representing their distinct flavors and spices. Select a box size – Yum Box (5-7 snacks), Yum Yum Box (10-12 snacks), and Super Yum Box (18-20 snacks), and enjoy every single snack inside. Steer one's adventure learning about culture, local recipes, and more through an interactive booklet included in the box!
Send Universal Yums as a gift here
---
Image from: KiwiCo
For: Makers & creators of all ages!
Why We Love It: KiwiCo delivers arts, science, and engineering subscription boxes to inspire creative kids and nurture budding innovators! Every month is an exciting adventure with a complete set of materials and detailed, easy-to-follow instructions. Ideal for kids of all ages, these STEAM projects help enhance critical thinking and creative problem-solving skills. The themed monthly crates by KiwiCo are great if you're looking for screen-free, hands-on activities!
KiwiCo offers different subscription boxes for any child! These kids' subscriptions are age-level and interest-specific. It's a wonderful way to spend time with the kids while expanding their knowledge of the world around them!
Tip: Gifting to your own kids? It's less expensive to purchase a regular subscription
Not sure what box is right for you? This page lays out all the details on every KiwiCo box!
Deal: Save 30% on your first month! Use this link to get the deal.
---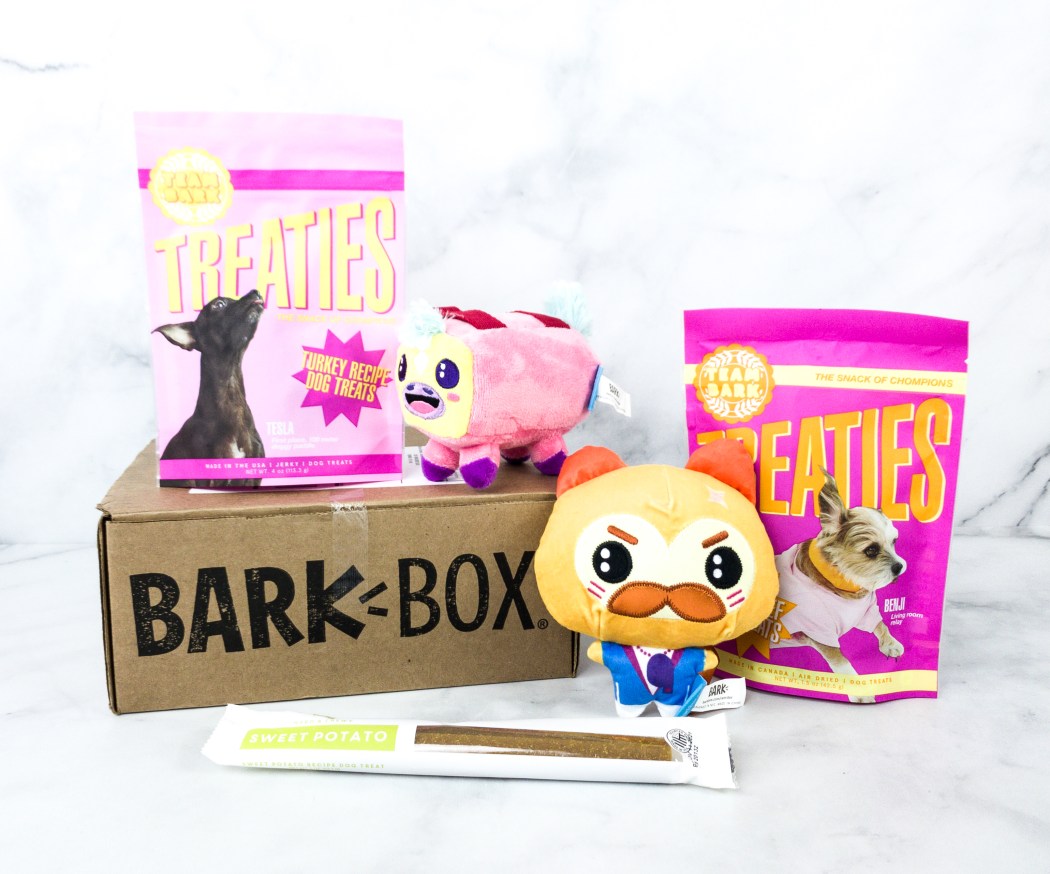 Image from: our review
For: Dog lovers who like to treat their pups to new toys and treats!
Why We Love It: BarkBox does a great job of making four-legged companions' lives happy and content. Boxes are customized to the size of each dog, so recipients don't get bones bigger than their pooch or toys that their Irish wolfhound will swallow whole! Plus, it has the best branding in the biz, with themed packing paper, inserts, and even toys geared to the monthly theme. Past fun themes include Lick or Treat, Podium Pups, Dogsgiving, Dinner Dates, and more.
You can send a physical or e-gift card!
Deals:
Check for the latest special offer for Barkbox! Use this link to get the deal.
Get a FREE extra month with 6 or 12 month subscription! Use this link to get the deal.
---
Image from: Allure Beauty Box
Want a great gift for your favorite beauty guru, or someone that wants to experiment with new beauty brands and the best skincare products? Allure Beauty Box, a monthly beauty subscription that sends full and sample-sized products from the best beauty brands makes a great gift! The Beauty Box comes with six+ beauty products that are delivered each month, all of which have been tested and lovingly selected by Allure's beauty editors. Each box contains at least three full-sized products, and is valued at $100.
Deal: Get a FREE new member bonus item with your first box! Deal applies automatically, just visit and subscribe.
---
What better way to celebrate the holidays than by giving the gift of fine spirits? If you need a luxurious gift idea, look no further - Flaviar will bring the spirit of festivities to your loved one's door. Just gift a Flaviar subscription and let the good times roll!
This personalized online spirit club has a selection of the best and most popular spirits, including whiskey, gin, tequila, bourbon, rum, and more. It's the perfect holiday gift choice for spirits beginners, liquor experts, or even those who simply enjoy sharing a good drink with family and friends.
Gift Flaviar subscription this Holidays!
---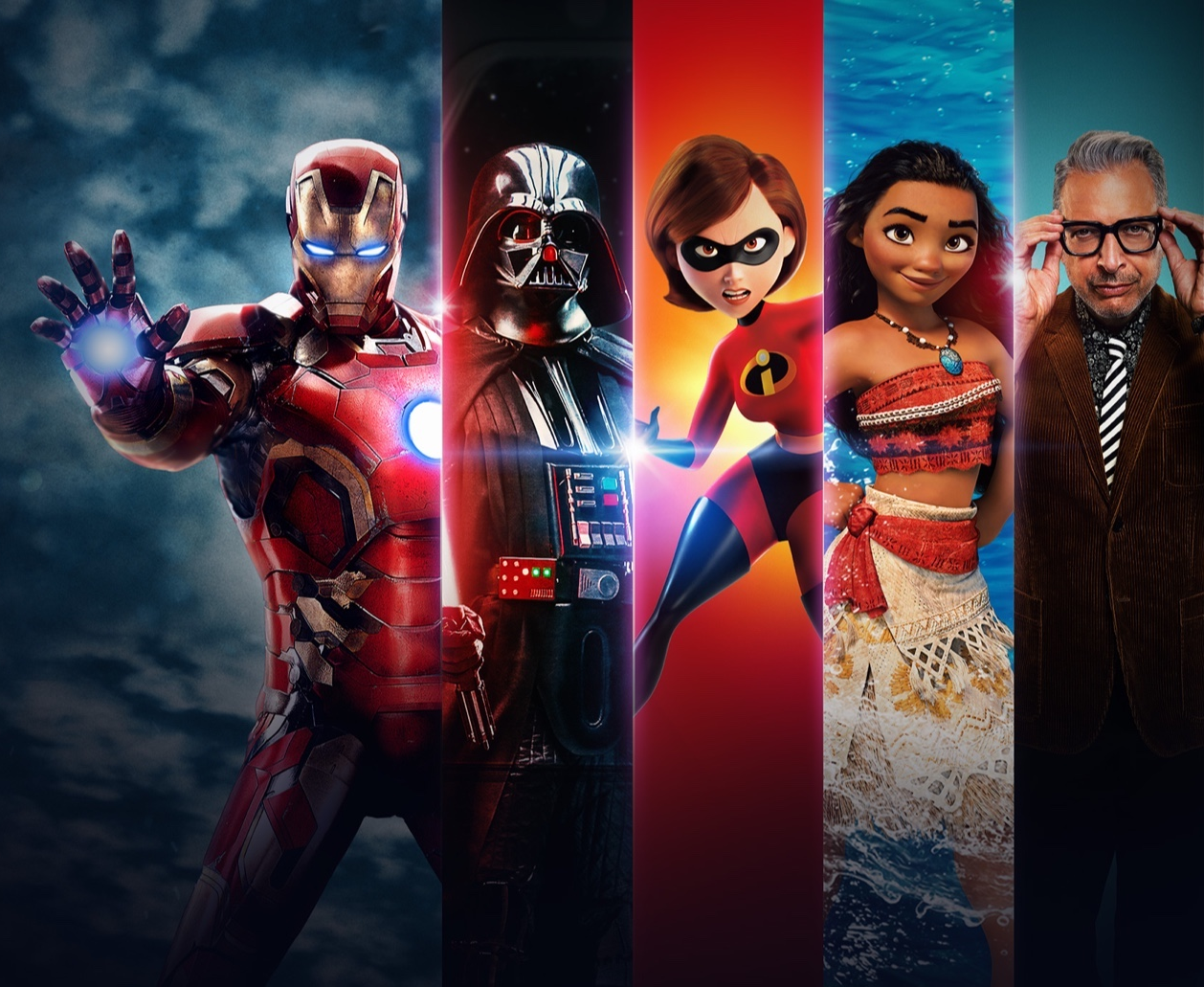 Disney+ Gift Subscription Cards are now available! Subscription cards make it possible to gift a 1-year subscription to anyone on your gift list for $109.99! This is a great last-minute gift - it's delivered via email and perfect for any Disney fan!
Your lucky gift recipient will get unlimited, ad-free viewing of hundreds of movies and series from Disney, Pixar, Marvel, Star Wars, National Geographic, and more! Plus, access to original programming exclusive to Disney+. Not only can they stream on up to four devices simultaneously, but unlimitedly download their favorites too!
Family members can even have their own watchlist, as your recipient can create up to seven profiles! Disney+ also has Kids Profiles, where parents can restrict viewing for youngsters. It features shows and movies that are appropriate for all ages.
Disney+ is basically a gift you can take anywhere you go! With a subscription, your chosen recipient can view on basically any device they are already using for streaming - AppleTV, Amazon Fire TV Stick, Roku, Xbox One, and more!
FYI! Disney+ Subscription Cards cannot be used to purchase the Disney bundle with Hulu and ESPN+. All Gift Subscription Cards are valid for new Disney+ subscribers only.
Family means nobody gets left behind or forgotten! Family means superheroes, road trips, and adventures through time & space. Family definitely means secret twin sisters and bad-guy dads. Whatever family means to your family, there is a Disney+ title waiting for you!
---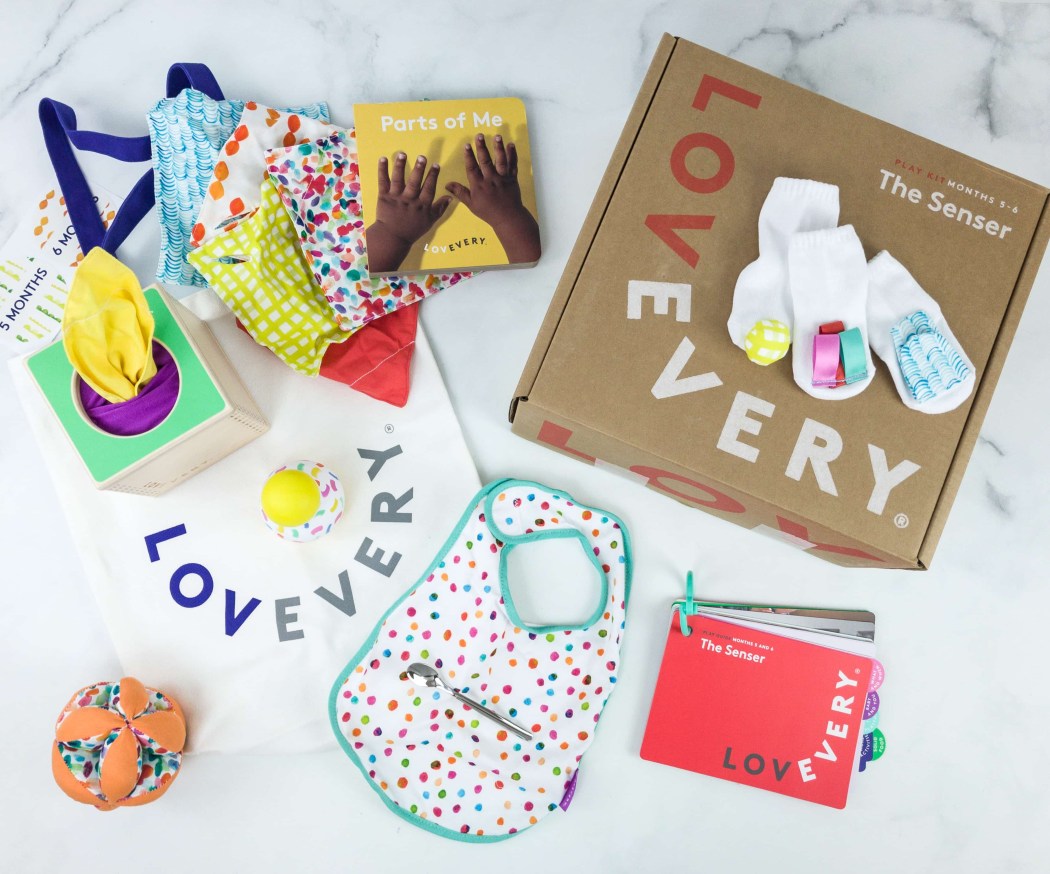 Image from: our review
For: Parents who only want safe play for their babies!
Why We Love It: Lovevery features the best play products designed by child development experts! Each play kit includes play products customized by stage and thoughtfully crafted using sustainably forested wood, organic cotton, and baby-safe plastics. The materials are products of thorough research, making the whole experience valuable and informative for parents and, of course, fun for babies! They also include a parent guide for a more fun bonding time!
Deal: Save up to $48 when you pay upfront for longer length plans! Deal applies automatically, just visit and subscribe. Free shipping for orders $75 in the shop!
---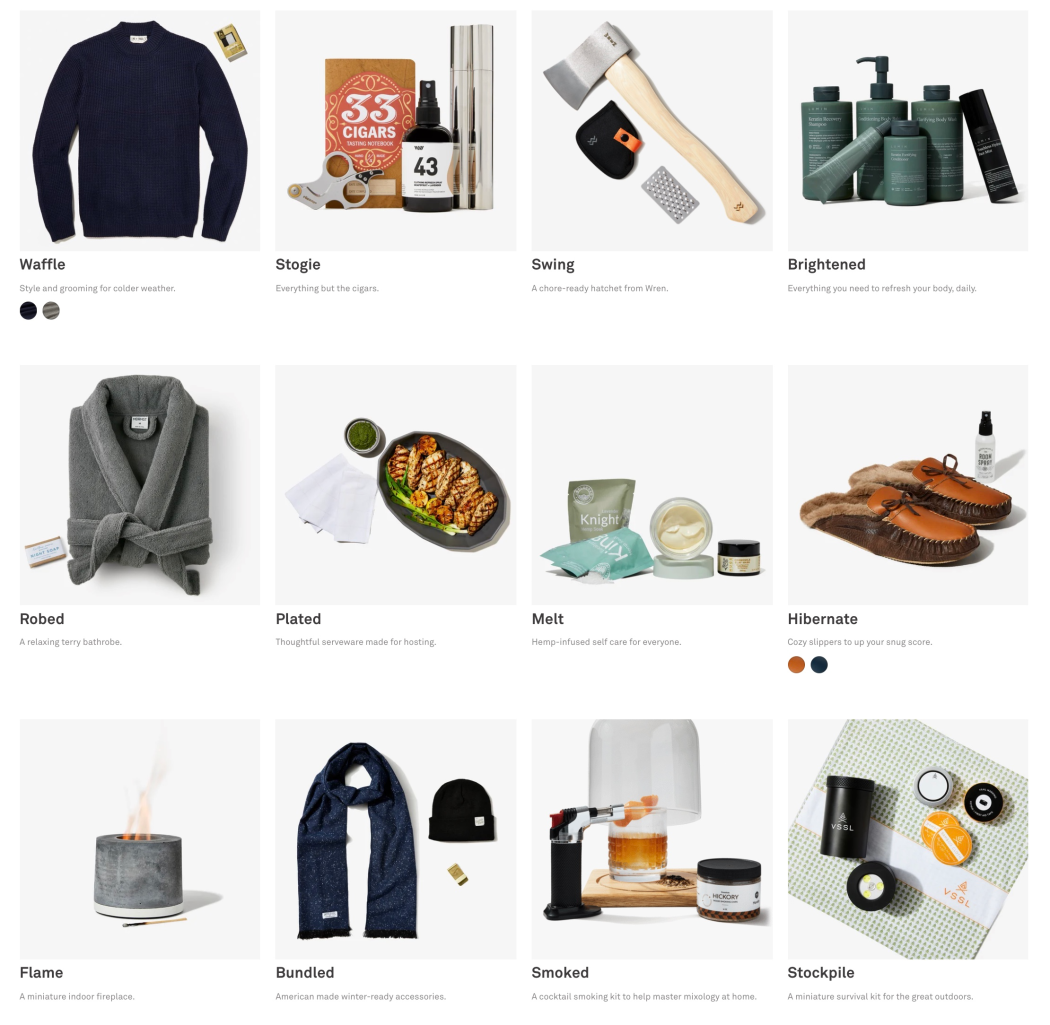 Image from: Bespoke post
For: Discerning individuals who love handcrafted small-batch goods with a throwback air.
Why We Love It: Bespoke Post is all about elevating small parts of every day with high-quality crafted gear, accessories, and goods. It's technically a subscription box for men, but most selections are totally gender-neutral. It has a unique model that allows subscribers to select what kind of boxes they're most interested in, making sure they'll only get what's right up their alley. Some of the past boxes have included bar mixology, fashion accessories, charcuterie entertaining, and more.
Gift Bespoke Post as a gift here
Send a single box or 3, 6, or 12 boxes! Bespoke Post offers gift cards to email or print
Deals:
Save $9 on your first box! Use coupon code FREEBEER.
Get a Mystery Box with your first Club shipment! Use coupon code BOXFREE.
---
Image from: our review
For: Fans of California wine, whether novice or aficionado!
Why We Love It: The California Wine Club features a new California winery (or more!) every month. This subscription is a new way to learn about wine and the California wine scene without leaving the comforts of home! They have 5 Wine Club levels to choose from: Premier Series, Signature Series, International Series, Aged Cabernet Series, and Pacific Northwest Series. Each month, they'll send 2 or 4 bottles of wine from the month's featured winery, together with the latest issue of Uncorked Magazine, which contains fun and informative features about wines, plus tasting notes and pairing tips. Subscribers also have the option to customize their wine club deliveries and receive all reds, all whites, or half and half in their chosen delivery frequency!
Send The California Wine Club as a gift here
California Wine Club covers the shipping on 3+ month gifts of Upper Level Wine Clubs! Use this link to activate the offer. Ends 1/11!
---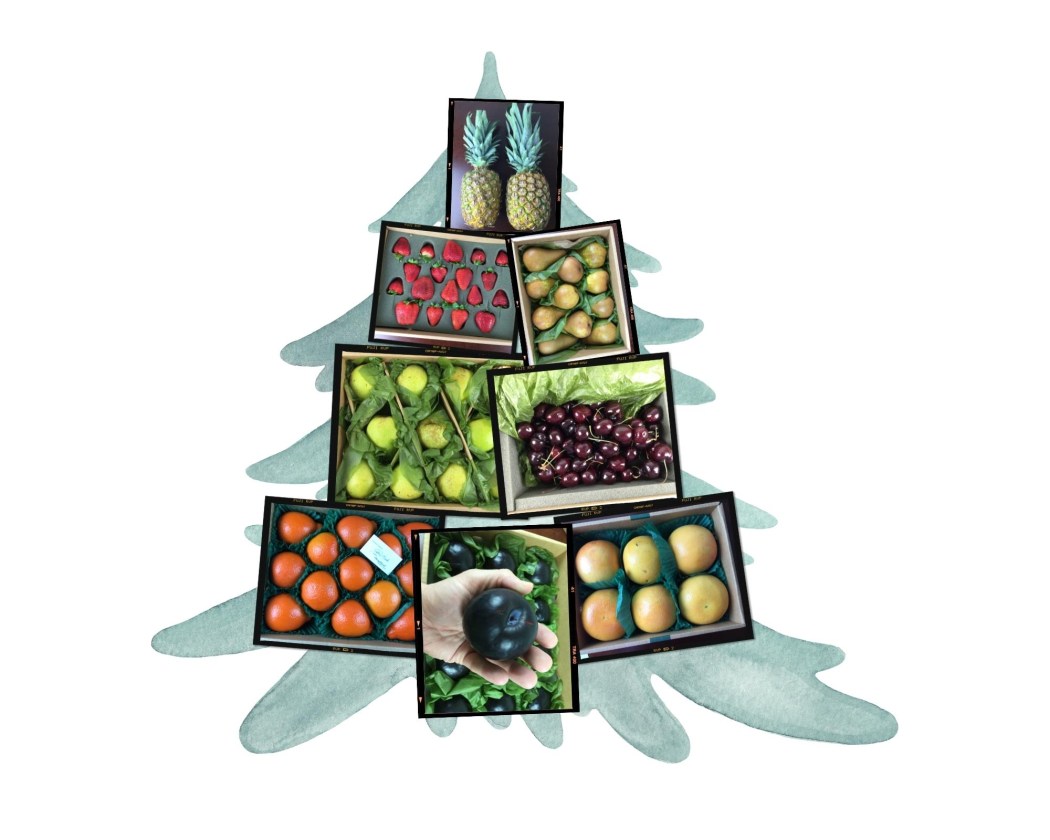 Image from: Harry & David Signature Classic Fruit Club
Harry & David Signature Classic Fruit Club brings a stunning box of fruit to their door every single month. You can even swap out the first month for an extra special gift with a deluxe gift basket like the classic Tower of Treats. If you're looking for a more traditional gift, Harry & David has a monthly chocolate club and a monthly dessert club. Just a few clicks and you're done, with no worries about shopping or shipping. If you're all about those pears, Harry & David even has a monthly club of only pears, but you cannot go wrong with a rotating fruit variety – a really sweet gift they'll appreciate every month!
Deal: Get up to $50 off on select Harry & David clubs! Use coupon code CLUB and Use this link to subscribe.
---
Image from: our review
For: The little culinary aspirants!
Why We Love It: Raddish Kids is a cooking club designed to nurture kids' confidence in the kitchen and beyond. Every box comes with 3 illustrated recipe guides, 3 skill cards, a quality & kid-friendly kitchen tool, table talk cards, a complete grocery list, a collectible apron patch, and a creative kitchen project! They also provide bonus digital stuff on their website called the Bonus Bites, where you can access a bonus recipe, a Spotify playlist, dietary modifications for the month's recipe, and even download a homeschool lesson plan. Plus, no repeats!
Deals:
Get your first month FREE when you sign up for any 6- or 12-month plan! Use coupon code FREEMONTH.
Get a FREE Apron with 6+ month membership! Deal applies automatically, just visit and subscribe.
---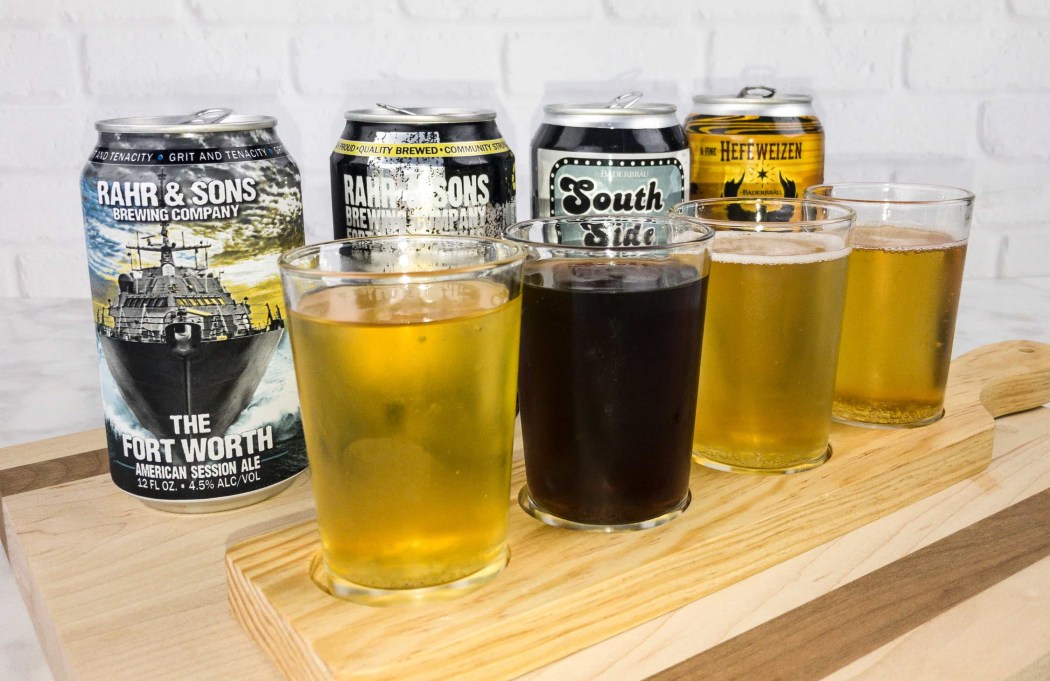 Image from: our review
For: Guys that are always up to try new brews!
Why We Love It: Why Craft Beer Club? One, because we love great beer. Two, because this is also the only practical way to try some great beers, sourced from around the country and produced by small-production, independent brewers who use only traditional brewing ingredients with creative techniques and time-honored brewing methods. Every month brings a twelve-pack with four varieties of craft beer, two picks each from two different microbreweries. Some months are bottles, and some are cans, but all are awesome!  Wondering what beers they've sent us for the past months?
Send the gift of Craft Beer Club
DEAL:  Up to 3 free gifts + $15 depending on gift length, automatic at checkout.
---
For: Jewelry lovers wanting to try fabulous new bling without adding to their closet!
Why We Love It: Rocksbox is a luxe jewelry styling and rental subscription packed full of top designer brands, including Kendra Scott, Kate Spade, Gorjana & more. Anyone can have the freedom to express themselves through jewelry and experiment with different looks without breaking the bank! A styling quiz will help determine the subscriber's wishes and preferences, and a stylist will curate the box based on it. Wear them as much as you'd like, and return them whenever you're ready for a fresh batch.
Want to try it yourself for free? Use code MOMMYSPLURGEXOXO !
---
Image from: Annie's Creative Woman Kit-of-the-Month Club
For: The crafty woman!
Why We Love It: Annie's Creative Woman Kit-of-the-Month Club offers DIY projects that are super fun and easy to make, ideal even for beginners. You'll get a project to work on in your spare time that comes with everything you need, including easy-to-follow instructions, so you can make handmade and unique items to keep or give as a present. It even comes with new techniques that can expand your skill set and creativity!
Annies Kit Clubs offers you craft kit clubs to feed your creative spirit. You can become a member of craft kit clubs for beading, card making, crochet & knitting, kids crafts, and more! There's something for everyone, including the super-popular Kids Woodworkers Club, Creative Girls Club, and Holiday Fabrics Club! See all the clubs right on Annie's site or see our overview, including links to reviews!
Get 50% off your first month's kit on any clubs! Use the coupon code HELLO to grab this deal!
---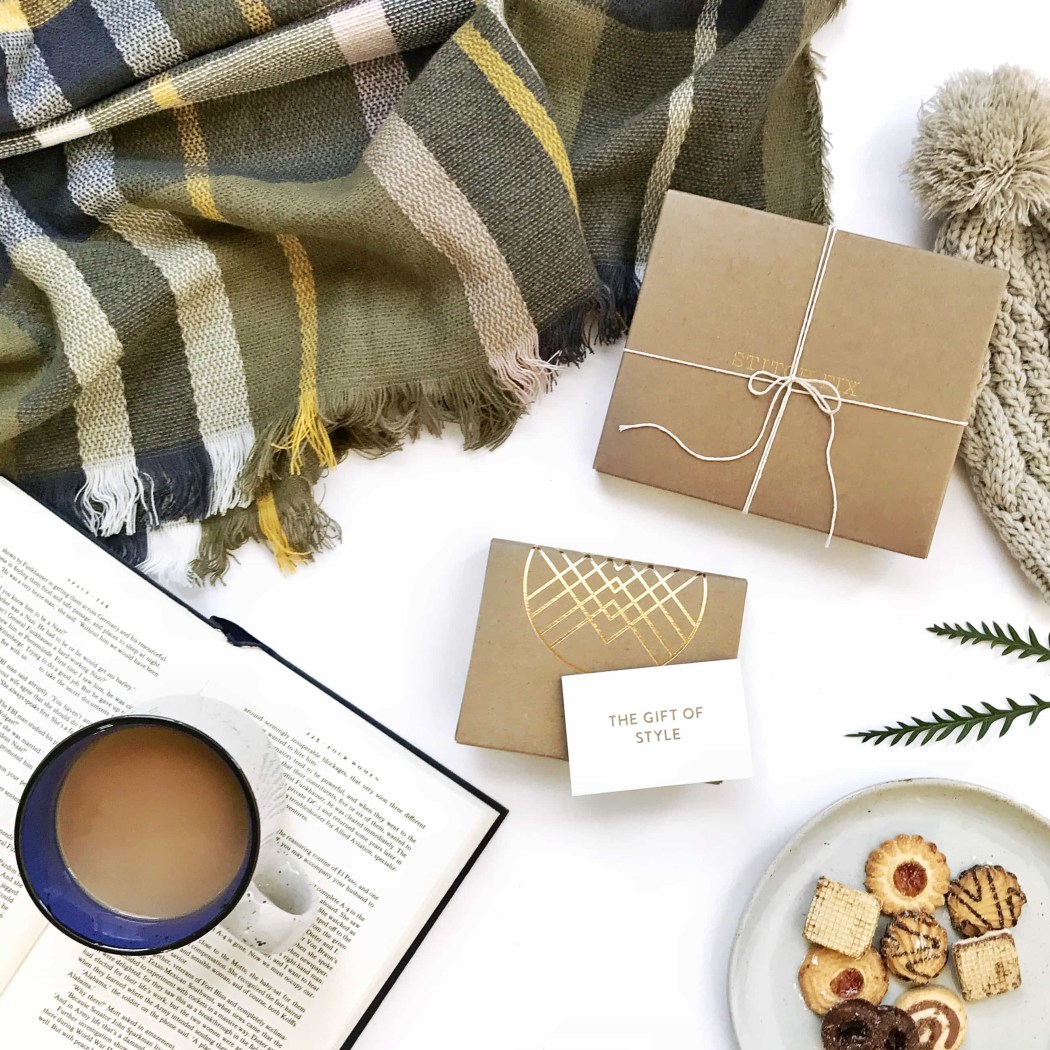 Image from: Stitch Fix
For: Any person who needs a wardrobe update!
Why We Love It: We save hours by never needing to shop at the mall for new clothes – they come straight to your door instead, and Stitch Fix stylists do all the work of selecting items to match your style preferences, budget, and body type. And we do mean just about any person – women, men, maternity, petite, plus size, big & tall, and kids! E.v.e.r.y.o.n.e. It is like having your own personal stylist, except that you don't have to leave your home.
Stitch Fix gift cards are the way to go, plus they will be the ones selecting their gifts, so they'll get exactly what they want, all in the latest styles! You can print a Stitch Fix gift card and add a note, or send it by email!
Deal: Get $20 off your first Men's or Women's fix! Deal applies automatically, just visit and subscribe.
---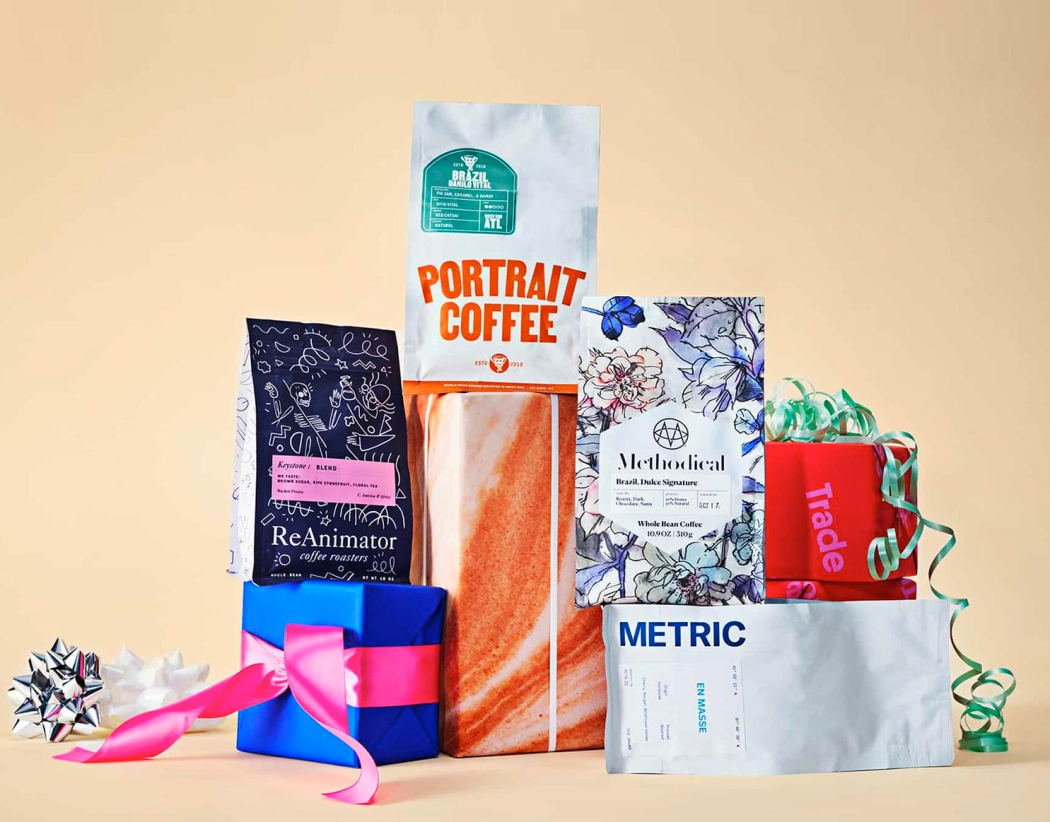 Image from: Trade Coffee
For: Any person who loves personalized coffee and treat their taste buds to unparalleled quality from incredible local artisans!
Why We Love It: Trade Coffee's digital gifting options are so much better than just a boring gift card! Let your loved ones brew better mornings with a gift you can instantly send through email, making it the perfect last-minute holiday gift choice. You can even opt to send it on a future date or print it yourself so you can hand deliver it to your gift recipient. Include your sincerest message and send the unique gift of coffee better and fast! They have flexible gifting options for any budget – with prices starting at $40. Coffee bundles are available too!
Gift Better Mornings with Trade Coffee
Trade's digital subscription is a gift you can purchase until the very last minute – even as you are running out the door to attend a Christmas Party!
Deals:
Get $15 off when you pay up front for 3 bag subscription + FREE Shipping! Deal applies automatically, just visit and subscribe.
Save $25 when you pay up front for 6 bags subscription + FREE Shipping! Deal applies automatically, just visit and subscribe.
---
See more fabulous subscription box gift ideas in our Holiday Subscription Box Gift Guide